Register for the Get Paid to Travel Masterclass
$175.00
Description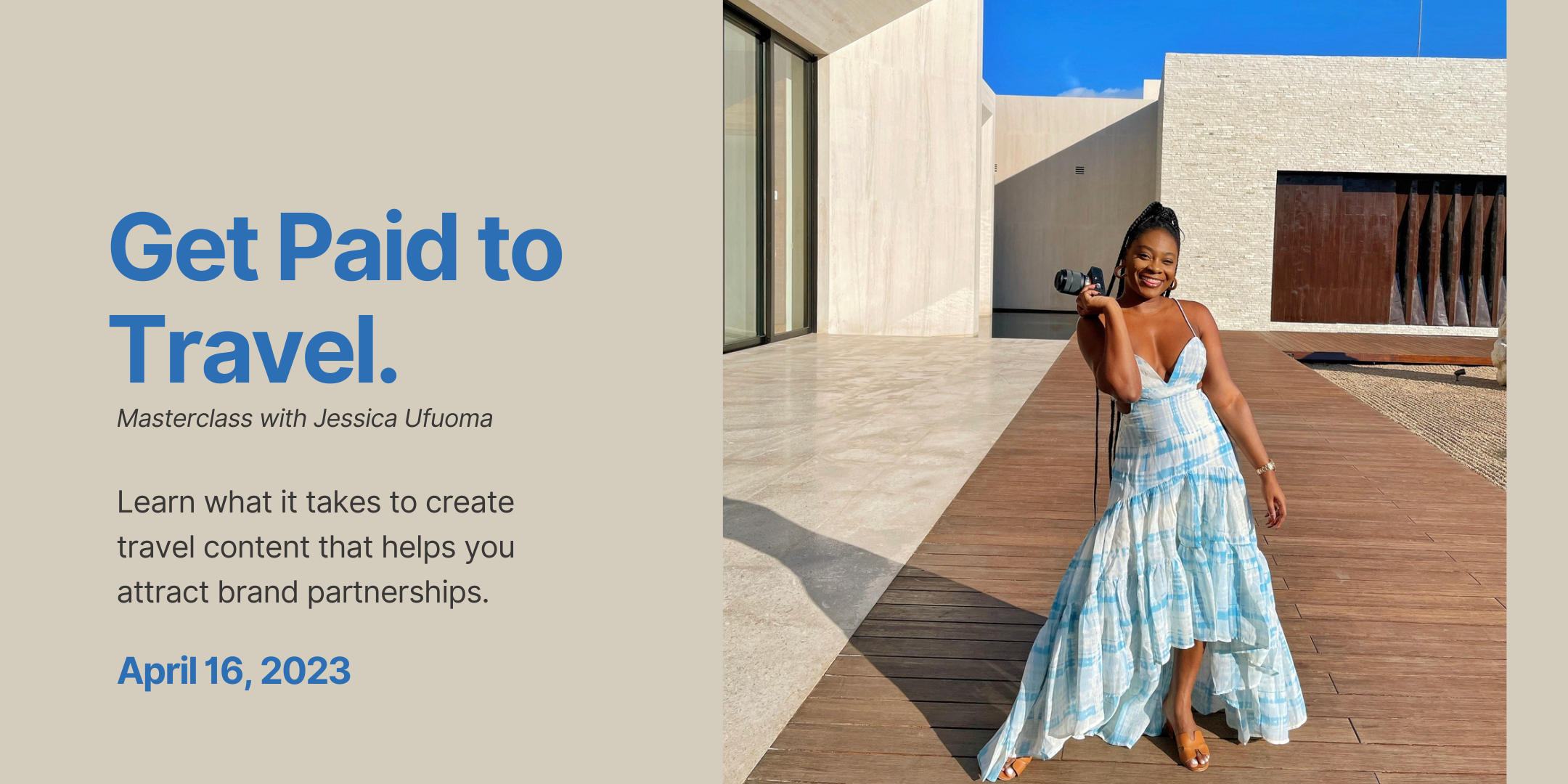 Welcome to the Get Paid to Travel Masterclass! Are you ready to turn your passion for travel into a lucrative career? If so, you're in the right place.
In this two-hour masterclass, you'll learn everything you need to know to create incredible travel content that builds your audience and monetizes your content. You'll also discover how to attract brand partnerships that take your travel dreams to the next level, and use simple tools like your phone to create stunning travel content.
During the masterclass, I'll share the insider secrets and proven strategies that I've used to become a successful travel creator and build a lucrative career out of my passion for travel. You'll learn how to edit your content like a pro and create a cohesive visual style that reflects your brand, pitch to brands and hotels to secure paid collaborations that align with your brand and values, and create long-lasting partnerships that benefit both you and the brands.
Plus, when you sign up for the masterclass, you'll receive a complimentary pitching template guide. This guide will provide you with the tools you need to pitch to brands and hotels, and potentially land paid collaborations.
The masterclass will take place on April 16th from 1PM EST to 3PM EST on Zoom (join from anywhere in the world). Only 30 spots are available, so don't wait to register. Can't make it live? No problem. You will receive a full replay within 24 hours and can benefit from all the information shared, including the templates.
Join me and take the first step towards living your dream lifestyle as a successful travel creator. Register for the Get Paid to Travel Masterclass now!