THE FIRST 50 PEOPLE TO PURCHASE GET A COMPLIMENTARY PITCHING TEMPLATE
Ebook
GET PAID TO TRAVEL AND TURN YOUR LOVE FOR TRAVEL INTO A PROFITABLE BUSINESS
With the rise in travel demand comes an opportunity for travel bloggers, influencers and travel lovers to build a brand around their love for travel and monetize their influence. I will teach you how I did it in my book.
Introducing the Travel Influencer's Handbook – An ebook filled with lots of information that will help you build and grow a successful brand online.
This countdown has been ended already!
Early-bird sales are now on! Grab the e-book at only $39.99 for a limited time only. The first 50 people will also get my brand pitching templates for free!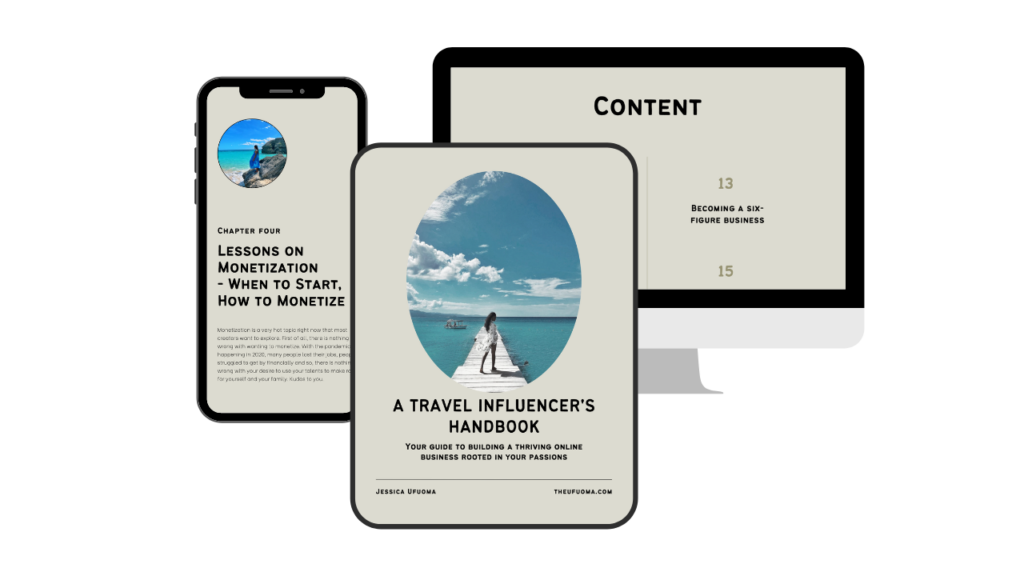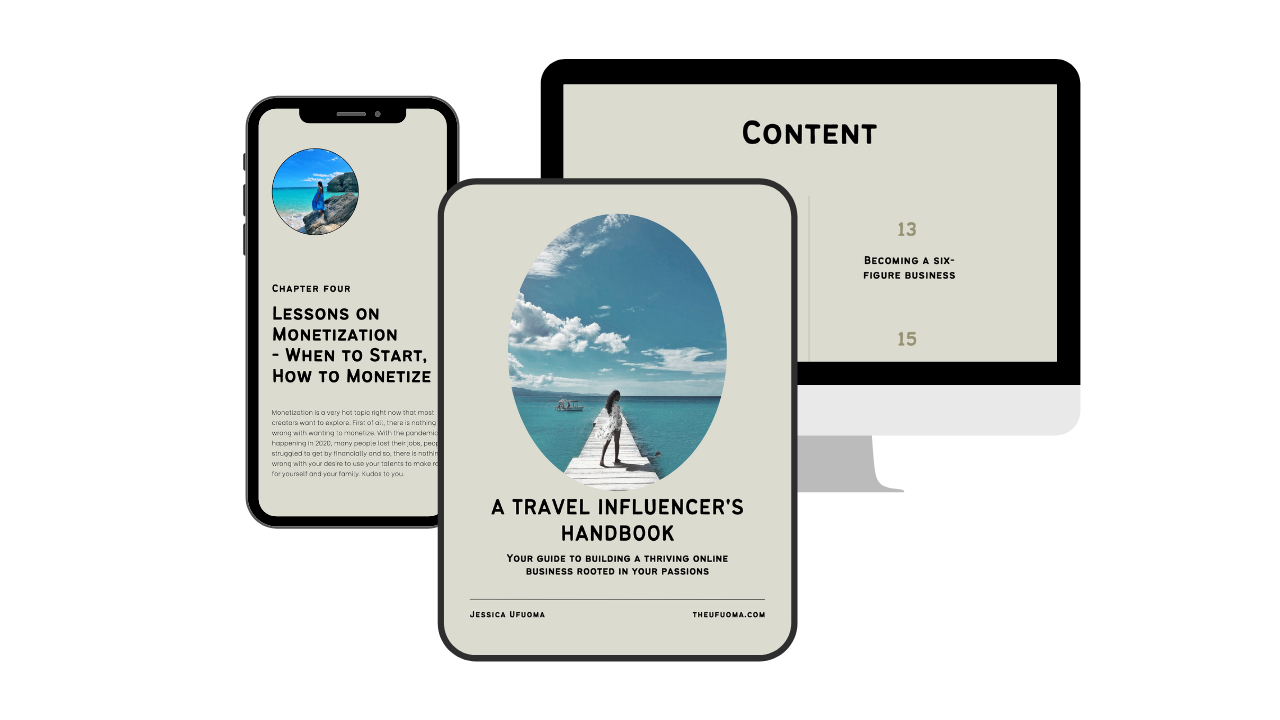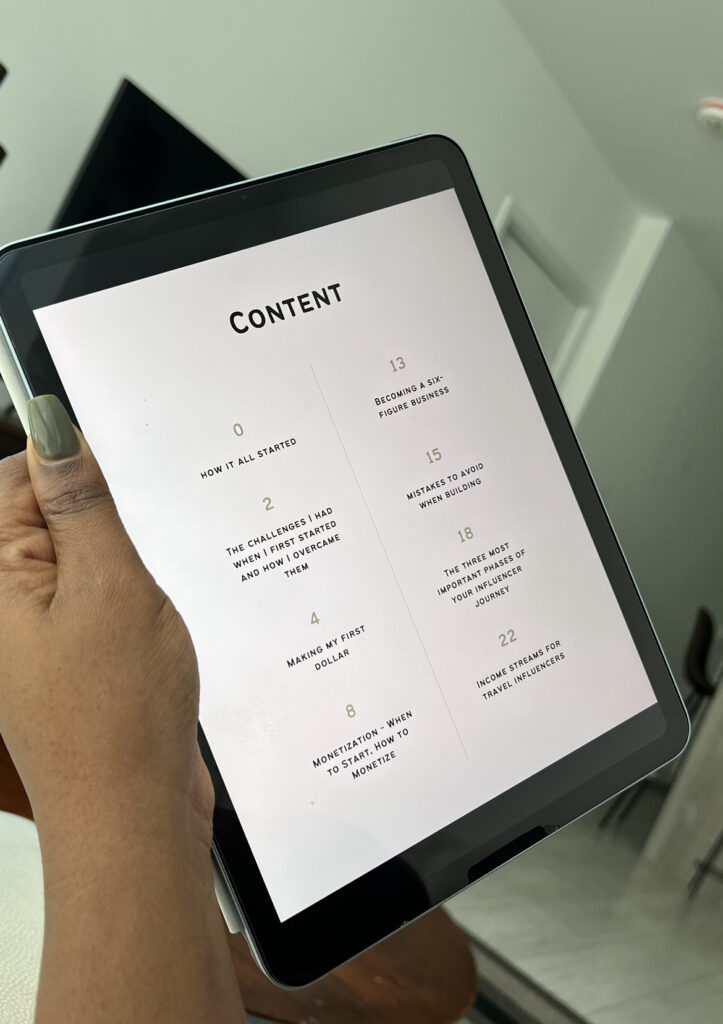 Are you ready to turn your passion into a profit?
Learn all the secrets to getting paid to travel, building a successful brand, and going from passion to profit.
In 2016, I created my travel blog to help people see the world. I had no idea what kind of impact it would make now and I also had no idea that it would turn into a six-figure business. As a woman of color, someone with a full-time job and who holds a restricting passport, I didn't see that many examples of what was possible for me. I learned the hard way – sometimes through mistakes or other times through just making investments in my knowledge and expertise.
Fast forward to today,
I have a thriving online business
I have a very engaged online community
I earn four to five figures working with dream travel brands
I make a positive impact on my community and inspire them towards greatness (THE BEST!!!)
I started my own travel company
I earn a six-figure income that allows me to build wealth (I'm gunning for generational wealth, y'all)
I can tell you facts and figures but what I cannot quantify is the value it has added to my life. I am more confident, more self-assured, and at peace with my path, I feel fulfilled and I wake up every day with a spring in my steps because of the legacy I'm building for myself.
And I want that for you!
I wrote the Travel Influencer's Handbook for you! In this book, I share my stories, mistakes, lessons, tactics, tools, resources, and basically all the advice you need to get started, build, scale and grow your online empire. I rightfully tell you why you need to diversify your income and platforms so you don't have to rely on Mark Zuckerberg's internet (who else hates all the many glitches right now) or a brand deal (those are good but not the end all be all). I teach you how to be consistent even when you think you don't have time. (you actually do). I teach you the mindset shifts you need to have and I dive deep into strategies and tactics.
Do you want to?
✅ Learn how to start and build a successful business online
✅ Become a more successful and impactful creator
✅ Use your passion as a means to create income and impact?
✅ Build other income streams so you can do more of the things you love and live without fear?
Maybe you are
❌ Scared of what people would say?
❌ Not sure where to start from?
❌ Not sure if you have the right tools or strategies?
❌ Need someone who has been in your shoes (AKA Me 🙂 ) to show you the way?
I'm here to help!
Ready to take the leap of faith? Add this e-book to your cart. You will receive an instantly downloadable link once the purchase is complete and can start learning immediately. If you have any questions or experience technical issues, please email me at info@theufuoma.com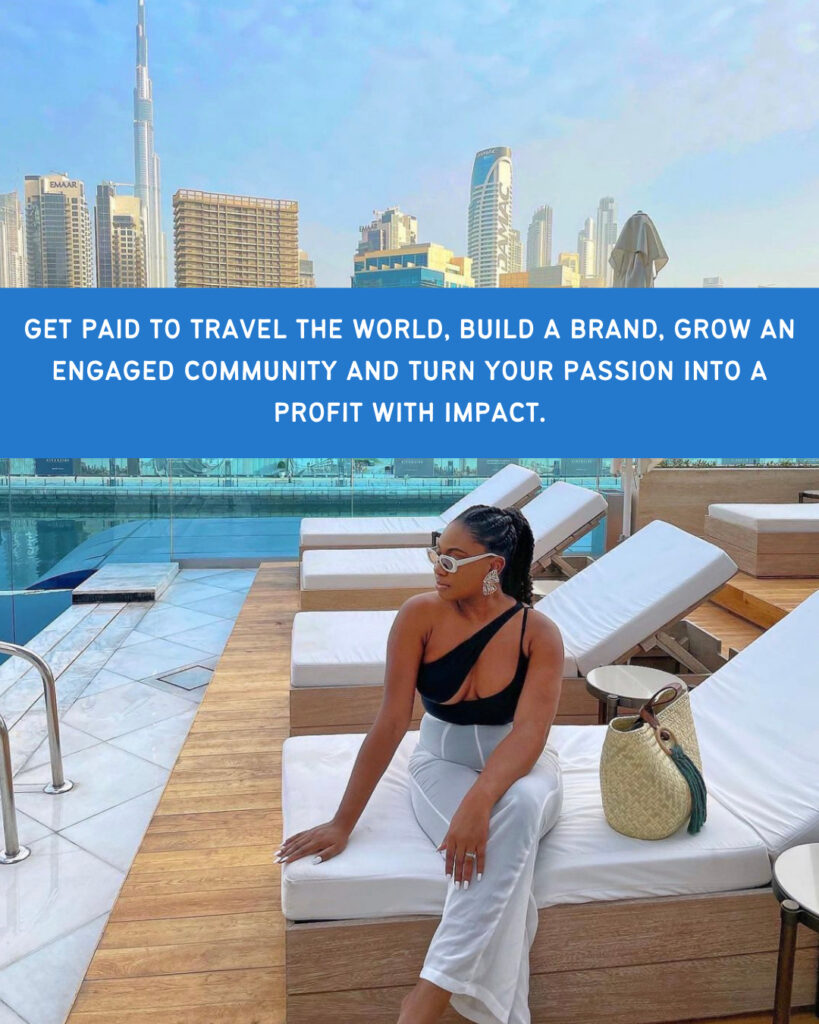 Early-bird sales are now on! Grab the e-book at only $39.99 for a limited time only. The first 50 people will also get my brand pitching templates for free!
This countdown has been ended already!
After reading this book (make sure to read it cover to cover – lots of gems!), here's what you will know:
How to monetize your brand. Understanding how and when.
Mistakes to avoid when building a brand
The three important phases in your journey and how to optimize at EVERY stage
Income streams for travel creators and influencers (Hint: It goes BEYOND brand deals)
How to score brand partnerships with travel companies (Including an email pitching template – yes, the same one I use.)
How to find your niche
A library of resources and tools to help you grow and scale your business
How to stay consistent and juggle multiple priorities. Yes, you can create consistently even with a 9-5 job
Mindset shifts – How to build character and confidence
Understanding the long game and how to build a brand that lasts.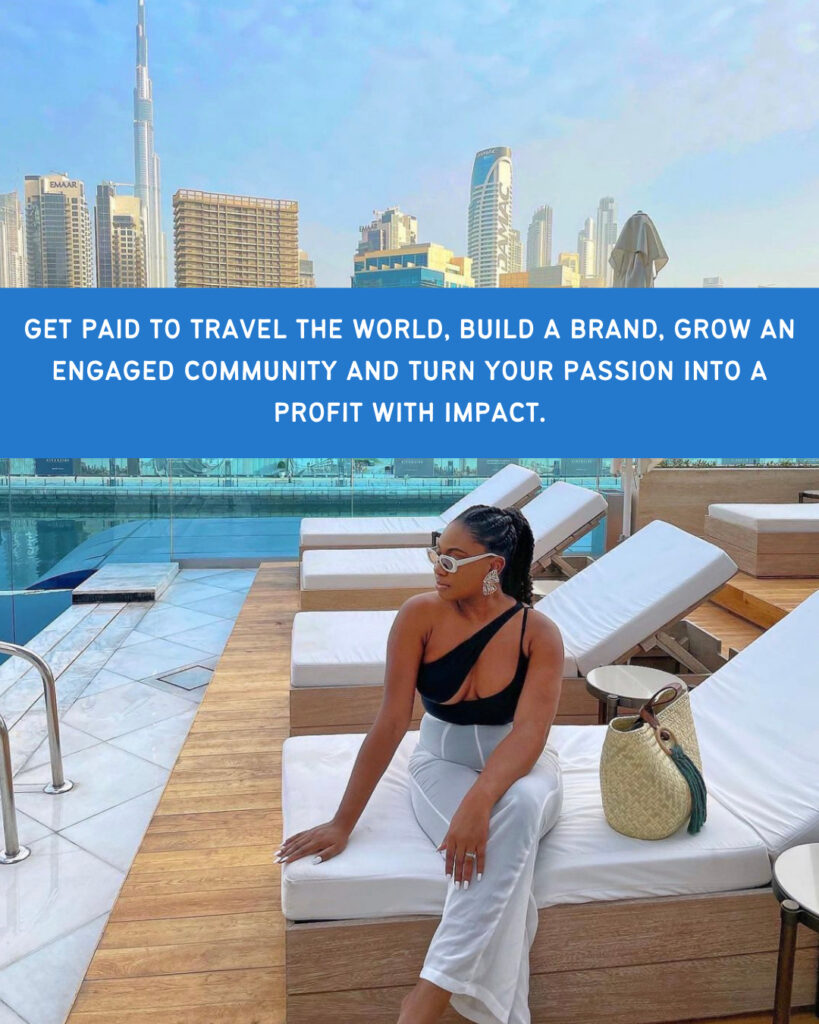 Meet Jessica Ufuoma, Travel Blogger & Entrepreneur
I started my travel blog in 2016 and had no clue what to expect or if it even made sense to have a blog. I didn't have anyone to teach me the skills needed to succeed so I learned everything from scratch and had to find my own way. I didn't see a lot of people who looked like me doing the same things and I had to figure it out all by myself. I spent money on courses, camera gears, I stayed up at night learning new skills and I told myself that once I got the hang of it, I too will pass on the knowledge and teach others who wanted to make travel blogging a reality for themselves.
In 2018, I made a decision that will change things forever. I decided to take my blog and brand seriously. I decided that I was tired of winging it and wanted to have a real strategy in place to fuel my goals. Yes, I had a day job that I didn't hate but I also wanted to have options in case I wanted to pivot.
I invested in courses, camera gear, learning and development. I invested in learning more about my travel blogging craft so that I could stand out from the crowd and really carve a niche for myself. Slowly but surely, I started to see growth.
I started to work with dream brands such as Delta, Airbnb, Air Canada, Booking.com. Got invited by tourism boards to create content. I even started my own travel business which was widely successful. This is what I want for you too. Clarity, Direction, Knowledge and Courage to do the thing you love and do it excellently well.
LEARN MY STRATEGIES AND TOOLS IN MY NEW BOOK!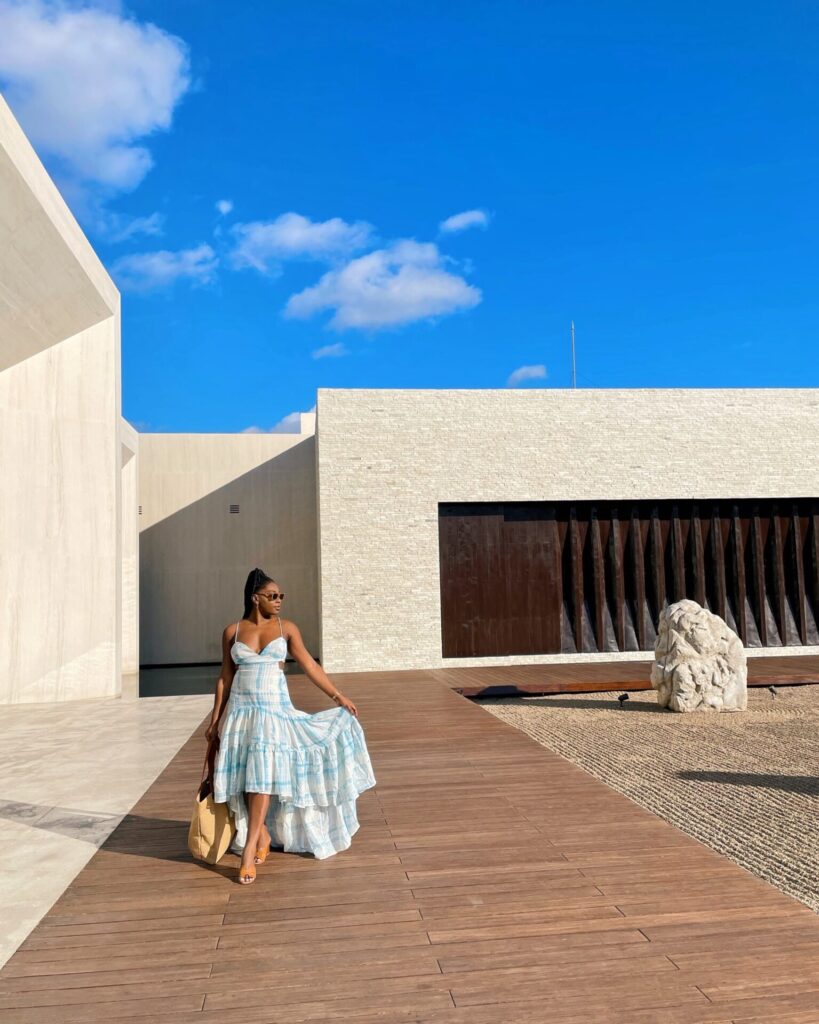 Working with dream brands
I've had the privilege and honor to partner with some of the biggest names in the travel industry. Like Delta Airlines, Booking.com, Airbnb, and worked with a number of hotel chains, thanks to my blog and social media. There are a lot of opportunities that exist when you have a strong brand – it can open up new doors that you didn't know were possible. If you begin today, imagine where you will be in three years' time.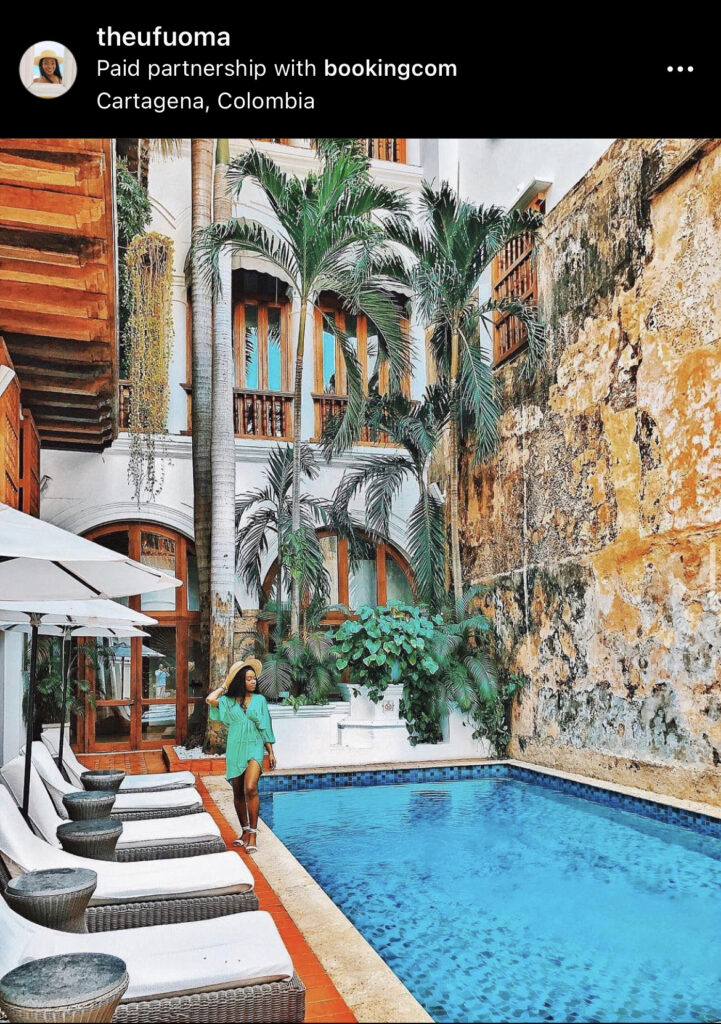 Getting invited by tourism boards
The best type of marketing these days is peer-to-peer marketing which is why influencer marketing has become so successful. I've had the privilege of working with some tourism boards to create organic content and share it with my audience. The most recent one was to Bermuda where I spent five days enjoying the beautiful country and creating content. When you do something well, you'll eventually get paid to do it.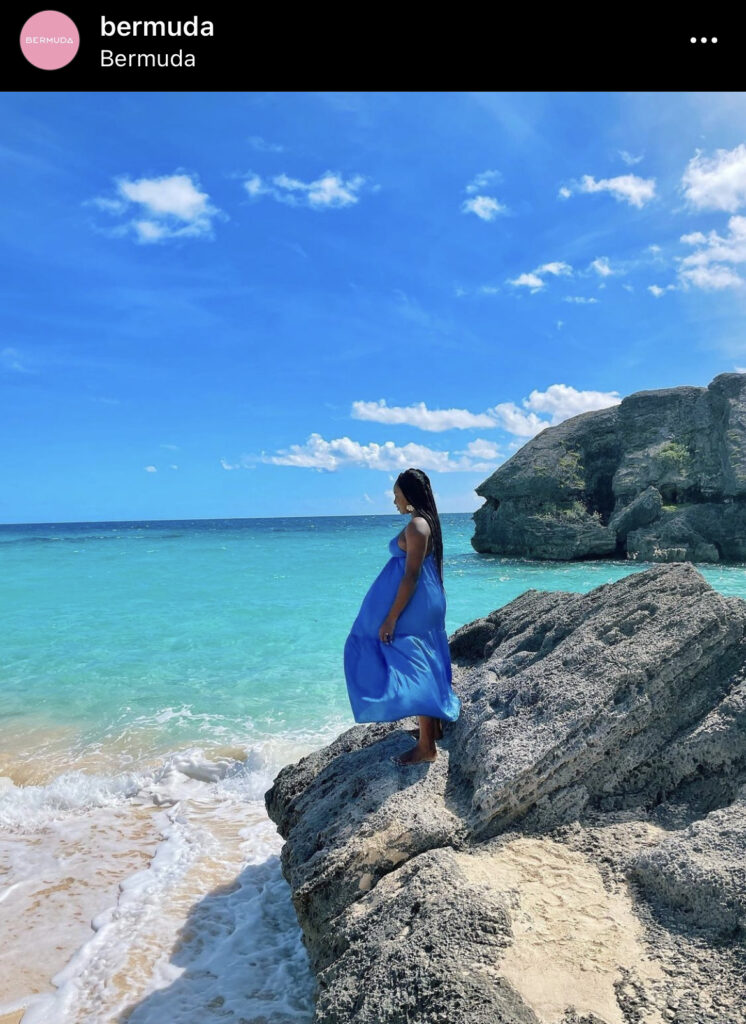 Getting paid to travel
Whether it is through brand partnerships, starting my own travel company, selling out tickets to my paid travel workshops, offering travel planning services to clients, building digital products and more, I've been able to create a substantial income that allows me to do more of what I love – travel and I know it is possible for everyone regardless of follower count, age, occupation, etc. All you need is the right strategy!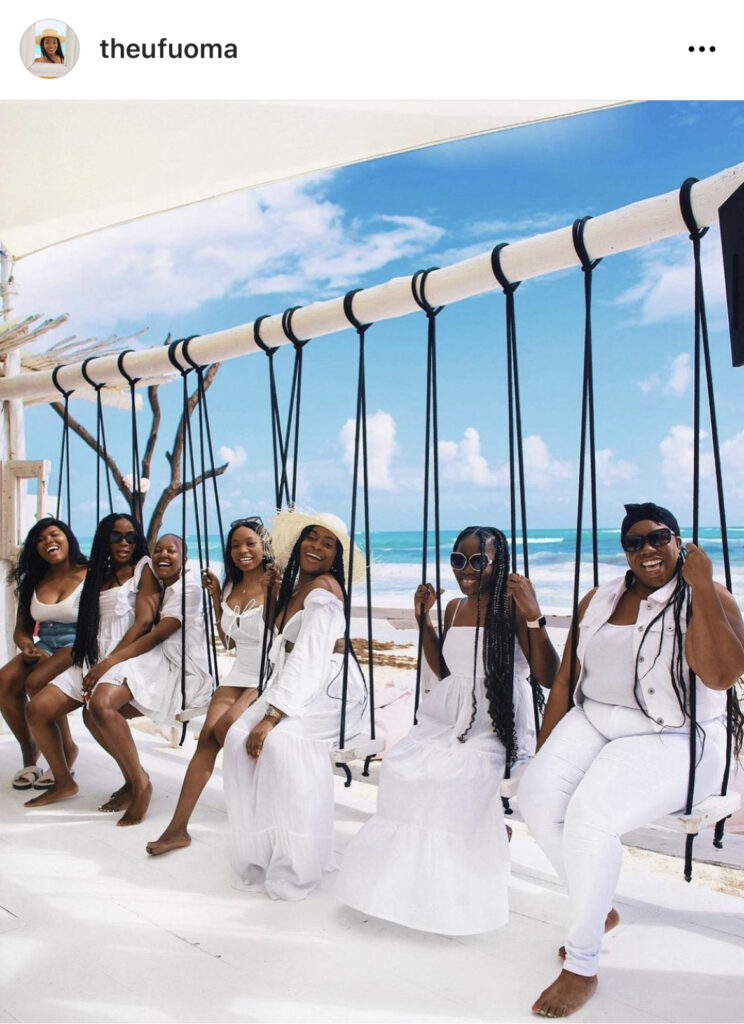 Early-bird sales are now on! Grab the e-book at only $39.99 for a limited time only. The first 50 people will also get my brand pitching templates for free!
This countdown has been ended already!
"
The best time to plant a tree was 20 years ago. The next best time is now.
There will never be a perfect moment. Do what you can now so you can start to see the results you desire soon. Are you ready for a transformation?
JESSICA UFUOMA
theufuoma.com