trip open to eight people only!
New trip
KENYA + TANZANIA: AN EAST AFRICAN ADVENTURE!
What's better than one African country? Two! In this duo-adventure trip spanning Kenya and Tanzania, you'll have an experience of a lifetime exploring the beautiful continent of Africa.
November 19 to 28, 2022
What's included?
Total cost of experience: $2750 USD
Accommodation: Nine nights at hotels in Kenya and Tanzania, based on double occupancy. This includes three nights of luxury camping at the safari
Transportation: All ground transportation, transportation to activities, airport pick-up and drop off, are all included
Meals: Daily breakfast is included, full meals included for Maasai Mara, Kenya
Tours and activities: All tours, activities and entrance fees on this trip are fully paid for
Safari cost and game drives included
Welcome starter kit: Detailed guide on everything you need for a great experience in Kenya and Tanzania
Photography: Capture your Kenya and Tanzania moments
Gifts: Welcome pack from theufuomaexperiences with travel essentials and goody bag
an epic East African adventure!
What's not included?
Flights are not included – including the flight from Nairobi to Zanzibar
Passports and visas not included – assistance and advisory provided
Activities outside of the itinerary
Double the fun – Explore two stunning countries in Africa – Kenya and Tanzania
Ever dreamed of an African adventure of a lifetime? Here's an opportunity to explore not one but two on the continent.
Go from the buzzing city of Nairobi to experiencing an authentic African safari and the powdery sand beaches and blue waters of Zanzibar, Tanzania. This will be an adventure you wouldn't forget in a hurry.
an investment in travel is a worthy investment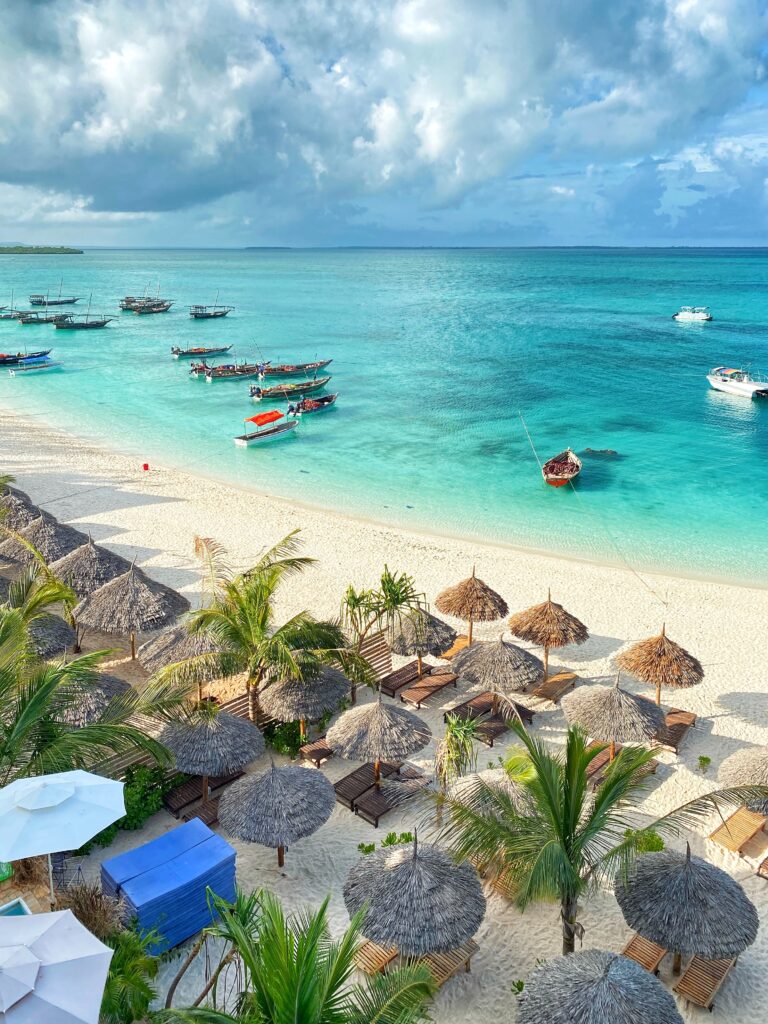 Convenient payment plans available!
Lock in your spot today for only $300
complete your payment by September 2022
Join me for ten electric days in both Kenya and Tanzania. We will kick off our adventures in the city of Nairobi, get to know the city and experience its culture, and then shortly after, head over to Maasai Mara to experience a truly authentic African adventure.
We'll be camping in the Maasai Mara National Reserve area and going on game drives in order to see the big five animals. A game drive and safari is a must-do when in Kenya. We will visit the Maasai villages and experience the culture. Shortly afterwards, we'll head back to Kenya and catch a flight to the beautiful Zanzibar. This will be 10 days of adventure, fun, relaxation, culture and the realization of your wildest travel dreams.
Our itinerary of activities include:
About this trip
For the ones who love adventure
This trip is designed for those who love to immerse themselves in other cultures and experience everything a country has to offer. This is for those who like to get out of their comfort zones and experience something different. This is for the ones who love a good adventure.
this trip is perfect for you if:
"
An experience you'll be happy you had!
JESSICA UFUOMA
theufuoma.com
FAQ
Got questions? I've got answers!
Can I come alone?
Yes, this trip is perfect for both solo travelers or group travelers. If you're a solo traveler, book the trip for one person. If you're in a group, book the trip for every party in your group, to a maximum of four.
Do I get a room to myself?
All our accommodation are based on double occupancy, which means you'll be paired with an awesome travel buddy. If you prefer to stay alone, please reach out for a more customized payment option.
What's included in the package?
Our experiences include all ground transportation, tours and activities and all accommodation in top-class hotels. It does not include flights as people are coming from all around the world. Contact Jessica on info@theufuoma.com for assistance with flight bookings for free.
What happens if COVID affects this trip?
Our safety first. I work with experts to make sure our destination is safe and secure. If I sense that the trip won't be safe, I will reschedule and keep everyone informed. Please check out our COVID-19 policy and terms and conditions.
Is the flight from Nairobi to Zanzibar included?
No, flights are not included in the overall experience package. The experience covers accommodation, tours, transportation, safaris, game drives.
What is the group size?
The Kenya and Tanzania group is limited to eight people only, in order to foster an intimate experience.
What about visas?
Please message Jessica Ufuoma on info@theufuoma.com with all visa-related questions and she'll be more than happy to help you.
Read the terms and conditions here.