The Journey to Self-Discovery
Hello there and welcome to my blog! This is officially my first post and I am feeling really giddy because I've always wanted to start a blog and happy I finally took the plunge.
A little about me story:
I currently live and work in Canada after moving from Nigeria in pursuit of a Master's degree. While in Nigeria, I was interested in things like Fashion, Finance, Books, Gadgets etc. (Nothing wrong with those, by the way.) I remember writing in my high school year book about how I wanted to be a Banker and Fashion Designer, both looking so foreign to me right now like when I used to type 'plix' instead of 'please'. First, never say never. Second, we are constantly evolving and growing.
I'll tell you what I like now: Travel, Sports, Fitness, Books but I cannot promise you I will like all of these things in say, years from now.
So how did I go from that girl to this girl?
I had done a fair bit of traveling: France, Germany, Spain, etc. It was okay, it was cool but nothing avant-garde but then I had an unusual encounter at Machu Picchu, Peru. When I got there, it was like a strange wave took over my soul. It was so beautiful, so humbling and made me realize just how amazing the world is. It was a costly experience, it took a lot out of my wallet but it enriched my soul. It was at this moment that it hit me: I'd rather scrape a living, than live my life out of one box.
It quite contradicts the banker-save-60%-of-your-income-for-the-rainy-day type of girl, doesn't it?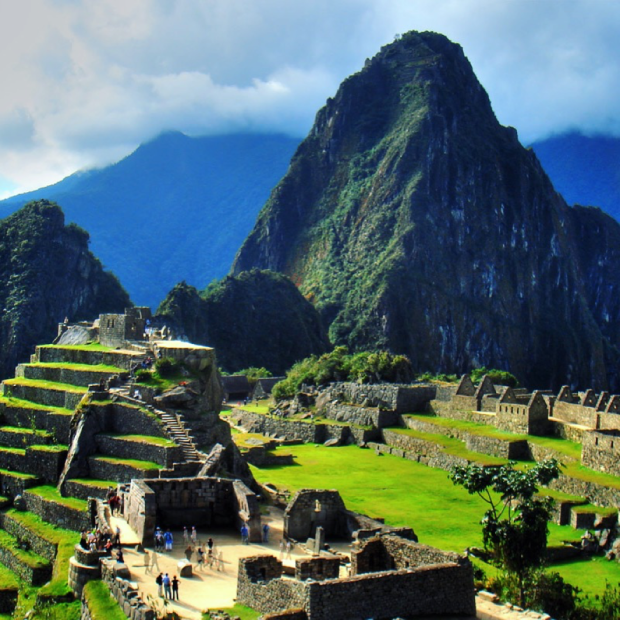 The truth is, we do not fully understand who we are and what we are capable of, and that is okay. What we must do though, is make an effort to try several things, because, we never know. Don't be that person who goes into Subway and orders the Chicken Teriyaki every single time (guilty), have you tried their Bacon Ranch? Be open. How do you know you do not like sky-diving or fufu? Did you try it yet? I had gone through several countries before discovering a part of me that I didn't know existed- and that's life; you must keep it in motion.
Sometime in January in the heat of the new-year- new-me, new year's resolutions (speaking of, how's that holding up for you? Ha ha) I tweeted:

I might try and fail but that's perfectly fine because then I know, oh this isn't for me, I thought I liked it, but I was wrong, moving on, buh-bye!
A wise man once said,

You have to take life by the scruff of the neck. The problem is, we think we have time but the concept of time is very, very fleeting. Explore, explore, explore while you can.
Break up with fear
Do not be afraid to get lost
Do not be scared to fail
Whatever you do, seek to discover parts of yourself that you didn't know existed. It is in this self discovery that you become a richer, more fulfilled individual.
So, when will you begin that long journey into yourself? And if you already have, what have you discovered about yourself lately that you didn't know existed?
I'll love to hear from you.
Love,

Save
Save
Save
Save
Save