My 2016 in Travel: Review, Highlights and Key Lessons
Anyone else excited about the new year? I definitely am! 2016 is almost over and everywhere I look, resolutions, reflections, reviews. While a lot of people cringe at these types of things, I love it. Nothing wrong with reflecting and seeing how far you have come. Today, I am sharing my 2016 in travel: highlights, review and key lessons. I hope it inspires you to make travel a priority in 2017 and to live a full life. Enjoy.
RIDING THE SKYVIEW FERRIS WHEEL IN ATLANTA GEORGIA WITH FAMILY
I had the opportunity of visiting Atlanta to see my Aunt sometime in September. (Cheers to family and friends who present opportunities to visit a new place.) I had read reviews that it wasn't the best city to explore but I found that untrue. I definitely believe that your eyes see what they want to see and there's beauty in everything. Riding the Skyview in Atlanta was a key travel moment from 2016. Just overlooking the great view in Downtown Atlanta with the people dear to my heart was indeed everything.
Key lesson: Go there and see things for yourself and do not be tied to other people's opinions. Accept their opinions of things as they can come in valuable but do not be a prisoner to it.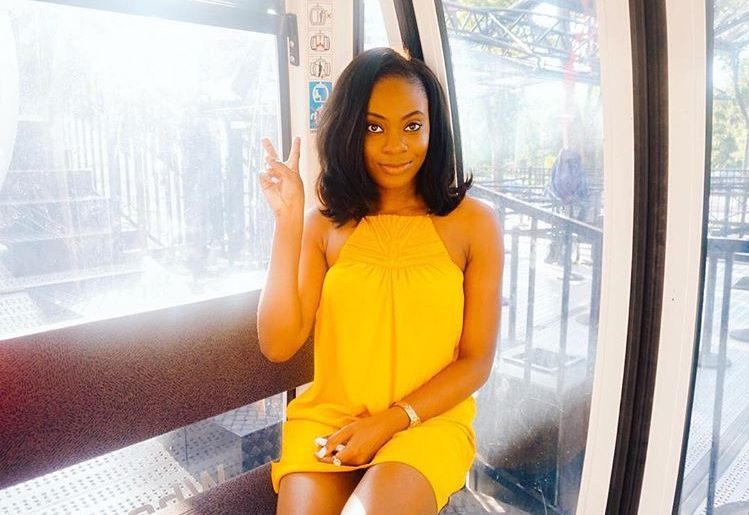 CHRISTMAS DAY IN THE BEAUTIFUL CULEBRA ISLAND, PUERTO RICO
Christmas in 2016 was indeed very special. It was a different type of Christmas. It was spent in the beautiful Culebra Island and it was so amazing to be surrounded by so much beauty and love. It was not filled with the usual festivities like food, Christmas decorations but it was a day well spent. Exploring Flamenco beach in Puerto Rico was great and I am glad to have escaped the winter in Canada. Can I quickly add that this gave me a much needed break and time off to relax and just, be.
Key lesson: Be open to change and embrace it wholeheartedly. This was by no means a typical Christmas day but it was still a good one. Change is good and relaxing is okay. Do not feel bad about resting.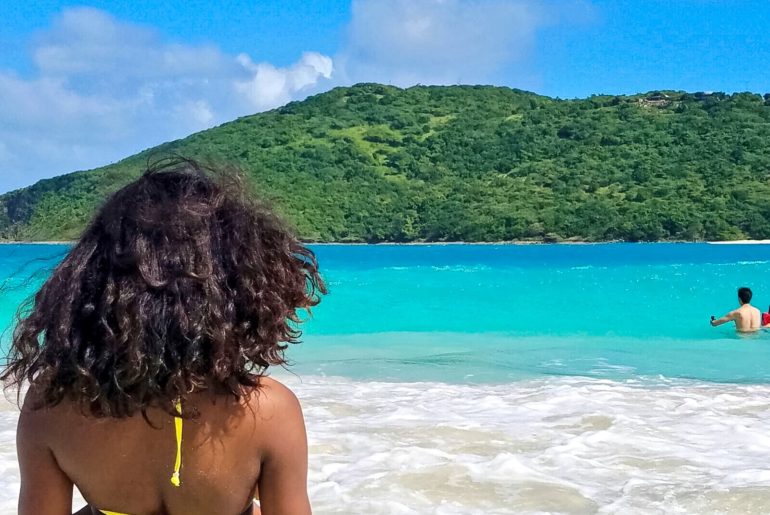 EPIC GIRLS GETAWAY IN NASSAU, BAHAMAS
My 25th birthday was coming up and I knew I wanted to go somewhere before then. After giving it some thought, I decided on the Bahamas. It was not too hard to figure out why. I wanted a Caribbean getaway filled with great food and good company. I spoke to my sister and a couple of friends and we made it happen. It can be difficult getting people to come on a trip with you. Some people do not like to commit to something like that (for good reason, sometimes.) and some people back out in the last minute so I was glad when three other girls came through. We had a blast!
Key lesson: Your travel partners are just as important as your destination. A bad one can ruin the experience so choosing very carefully is key to a great travel experience.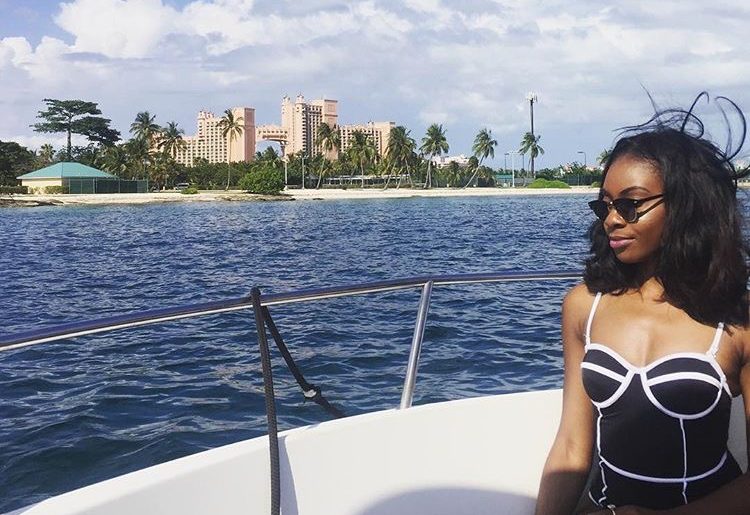 KAYAKING ACROSS THE CHARLES RIVER IN BOSTON, MASSACHUSSETTS
My visit to Boston, Massachusetts came on a whim. I wanted to go somewhere but I wasn't willing to splurge too much on a ticket or accomodation. This is where good friends and family in another country are like a traveler's best friend. It not only means free accomodation but great company too. A win-win if you ask me. My friend Ebun offered to host me and we explored the beautiful Boston. An highlight was Kayaking across the Charles River Esplanade. It was my first time ever and even though I was a scaredy cat, it's so amazing knowing that I did it and was able to cross that off my bucket list.
Key lesson: There is always a first time for everything and when that moment comes, it is easy to back out due to fear. It's a totally new experience and our brains can be wired to feel high levels of anxiety but do it. When was the last time you did something for the first time?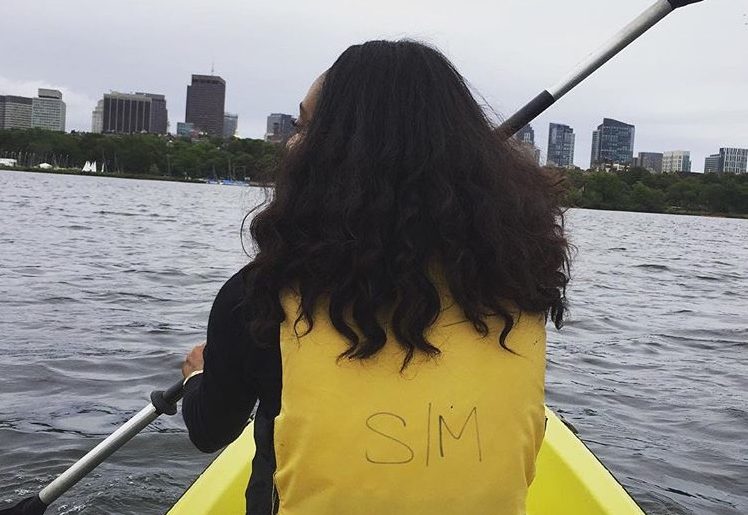 WALKING THE FAMOUS BROOKLYN BRIDGE, NEW YORK
Walking the Brooklyn Bridge in New York is on everybody's bucket list, no? This bridge is a beautiful 5,989 ft long and it is just one of those things you have got to do in your lifetime. I was finally in New York and what better time to walk the bridge? It was a bad weather day and it was raining, I was very skeptical but I figured, why not? I am here now, might as well do it. I did and it was worth it. I sometimes look at videos of me jumping and dancing in the rain on Brooklyn Bridge and my heart sings for joy!
Key lesson: Let nothing stop you.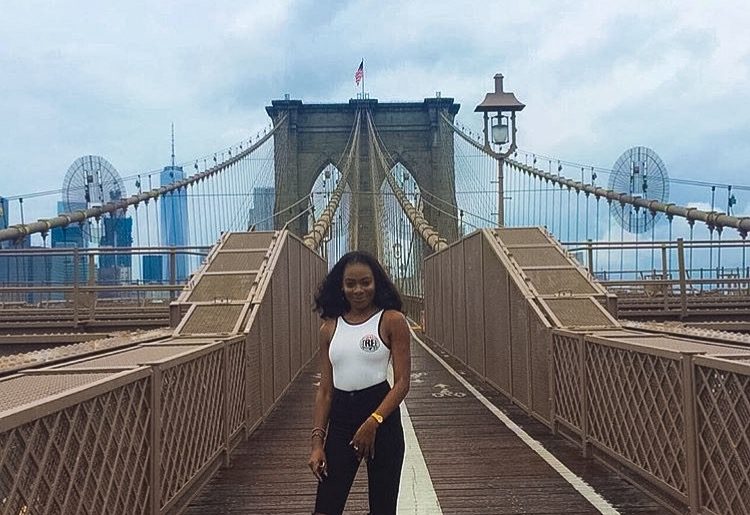 ONE WITH NATURE IN FORT ERIE, CANADA/NY BORDER
The Fort Erie trip was totally unexpected. I literally sat back and got taken to the location and it totally stole my heart. It was like an adrenaline rush of nature overdose and I couldn't stop gushing and raving in amazement of just how beautiful it was. It also gave me a moment to reflect and be thankful for life's many blessings. No better place to reflect than in one where you are surrounded by nature, green landscapes, blue skies and chirping birds.
Key lesson: Spontaneity can be good, over planning and over thinking can take away great moments. Sit back, relax and bask in the moment.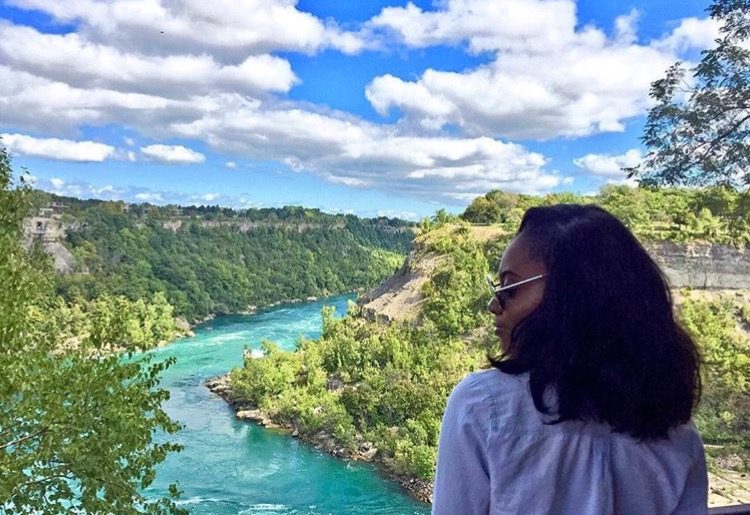 UNUSUAL BIRTHDAY CELEBRATION IN MIAMI, FLORIDA
It was my 25th birthday and I had so much planned out. I wanted to do a photoshoot by the beach, get all dressed up, get colourful balloons and explore Miami. That wasn't exactly the case on the day. I was overwhelmed by the love and kind words showered by my family and friends and I literally just laid by South Beach, Miami doing absolutely nothing but it felt so good. I eventually took a couple of pictures just to keep the memory with me but it was an unusual birthday celebration that I am so thankful to have had.
Key lesson: Sometimes it doesn't always go as planned but it is important to embrace it as is and make the absolute best out of it.
FAMILY TIME OUT IN THE BEAUTIFUL GULF ISLANDS OF BRITISH COLUMBIA
It was my graduation and it was the perfect time to spend it with family. My mum had flown in from Nigeria for about three days just to be with me and I wanted to make this count. What better option than the beautiful Gulf Islands? She loved it and so did my other family members. It was an amazing time spent with family and I did not believe just how blue and clear the island of Gulf, British Columbia was.
Key lesson: Family time is to be cherished wholeheartedly. Do not ever take it for granted.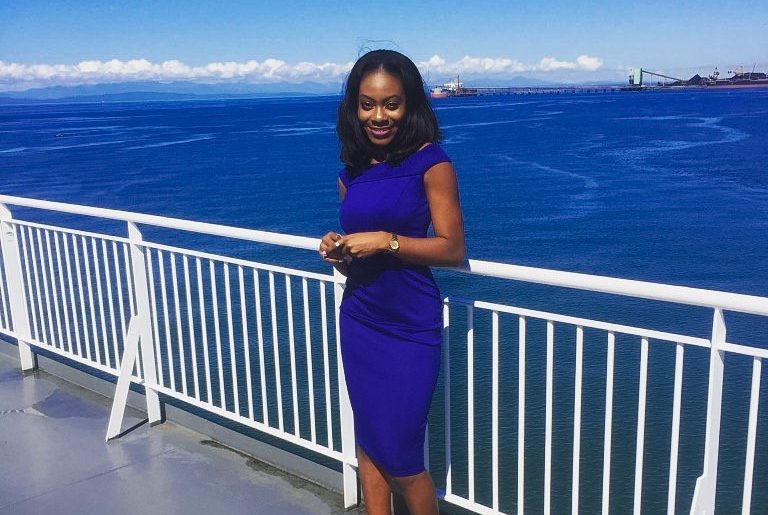 EXPLORING CANADA'S NUMBER ONE TOURIST ATTRACTION; NIAGARA FALLS
What's living in Canada without exploring the Niagara Falls? I'll tell you what- nothing! Niagara Falls is Canada's top tourist location and I had put it off many times because, well, I live in Canada, and there is always time to see it, right? Wrong. I made that mistake with not touring Nigeria because I lived there and now that I have moved, I look back sometimes and just shake my head. Easter 2016 brought the perfect opportunity to explore Niagara Falls with friends and it was just as amazing as people made it out to be.
Key lesson: Explore your immediate environment when you can. You think you have time but in actual fact, you really don't.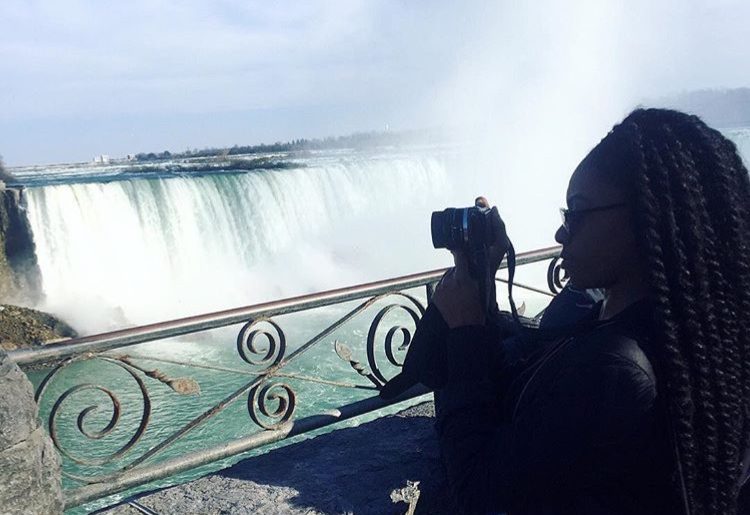 OTHER WORTHY MENTIONS:
Meeting Heather and Cornelius Lindsey in Atlanta, Snorkelling for the first time in the blue oceans of the Bahamas, Exploring the beautiful MET museum in New York, Exploring Vancouver, British Columbia, Trying out Mofongo in San Juan, Puerto Rico, Seeing the Statue of Liberty in New York and so on!
---
What are some of your highlights from 2016? What adventures did you get up to? Always remember to measure your life not based on time spent but time WELL spent. Read more, learn more, love more, explore more. It's your life after all and you take the driver's seat- you're in full control. Here's to a 2017 of great adventures, growth and so much happiness. If you are looking to travel more in 2017, then subscribing to my blog is a great first step. Thank you to everyone who has supported so far, I love you all!
See you in the New Year!

[wysija_form id="5″]