A Guide to Planning an Epic Trip to Panama
Are you considering Panama as a destination? Yes? You're in luck as I'll give all the lowdown as well as the nitty-gritty details to help you plan an epic trip to Panama.
In this guide, you'll find my first-hand tips, things to do in Panama, what to avoid, what to look forward to, the works! If you have any more questions after reading this easy guide, feel free to drop them in the comments section.
Let' go!
About Panama
Contrary to popular assumptions, Panama is a country in Central America, not South America. Panama is one of Central America's most developed countries and it is famously known for it's Panama Canal – an artificial waterway that connects the Atlantic Ocean with the Pacific Ocean. It is pretty mental to watch so I'll highly recommend paying the canal a visit to see this massive hub of trade goodness!

Currency in Panama
The official currency in Panama is both the US Dollars and the Panamanian Dollars which are on par – I think this is a little testament to how developed Panama is. I recommend going along with the US Dollars as that will be most convenient.
Planning a trip to Panama
Flying into Panama – I flew into Panama City with Copa Airlines directly from Toronto. Copair is one of the most popular airlines in Panama and I enjoyed my 7 hour flight.
Visa for Panama – I didn't need a visa to Panama with my Canadian Permanent Resident Card. You also wouldn't need a visa if you hold a US Passport or US Visa. You can check here to see if you need a visa to Panama.
Getting in and around Panama
As with most airports, when you get into Panama, you'll be flooded by taxi drivers signalling you to buy their services. I hardly go with the first driver as I always try to ask around first to see if I am getting the best price. I asked two taxi drivers and they told me it will cost $25 USD to the city. It was at this point that I pulled out my Uber and guess how much that was? $12 USD. It was a no-brainer to use Uber.
I ended up using Uber all through my stay in Panama because it was super convenient and super affordable. I am talking $3 rides type of affordable. This is the best way to move around in Panama, hands-down.
Where to stay in Panama
I hunted for a place to stay via booking.com and I found a lot of great options in Panama City. You'll find many affordable options from both major brands like Marriott and Hilton to affordable brands like IBIS.
I stayed at two hotels in Panama because I couldn't pick one. AC Marriott Hotel and Plaza Paitilla Inn. AC was great for it's beautiful rooftop and Plaza Paitilla Inn was great for it's room views. Talk about getting the best of both worlds!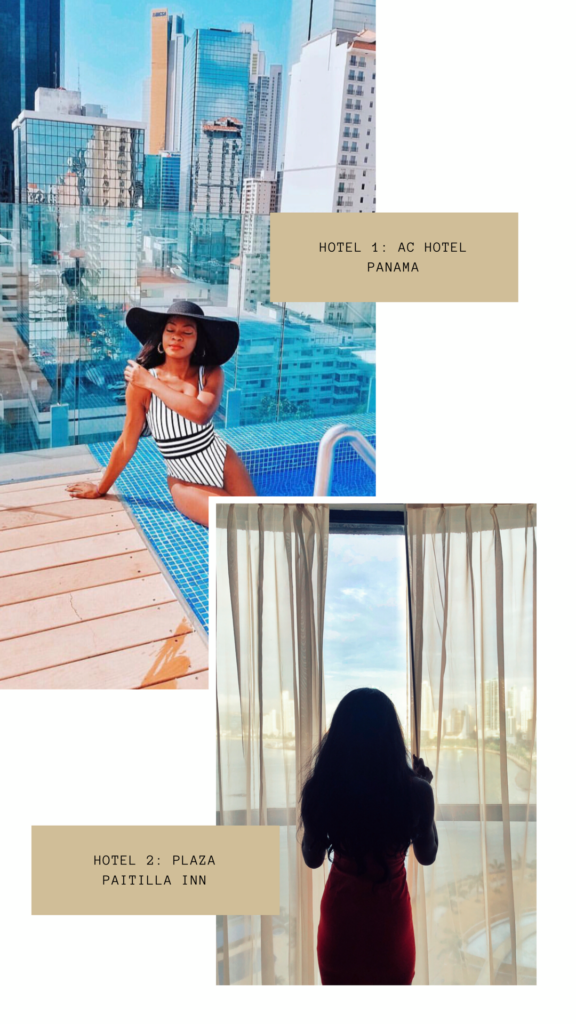 What to do in Panama
Panama offers so much to a traveler – from it's rainforest to its old spanish colonial buildings to its beach islands. There's just so much to do in Panama.
I only had a short time in Panama and managed to do the following: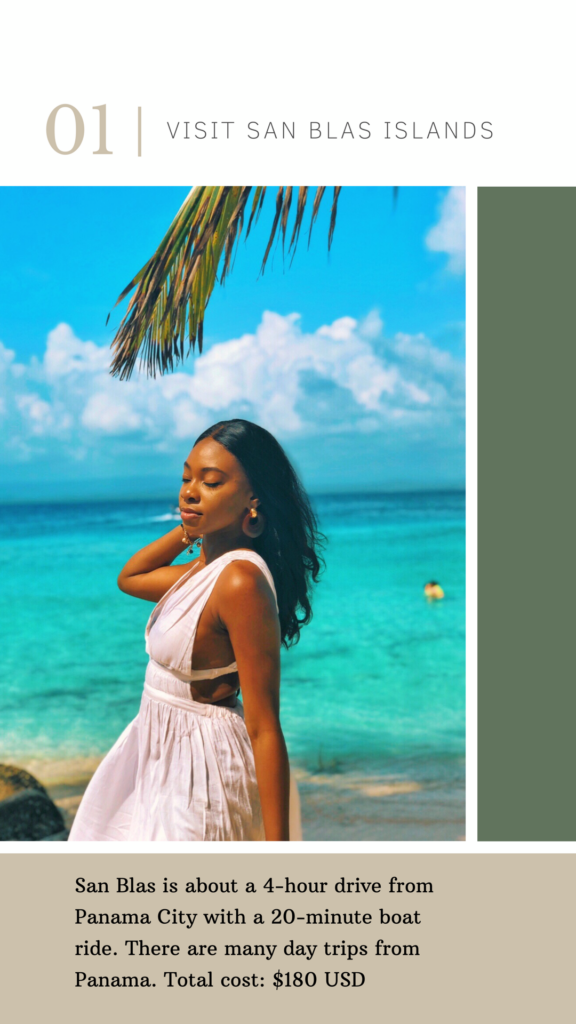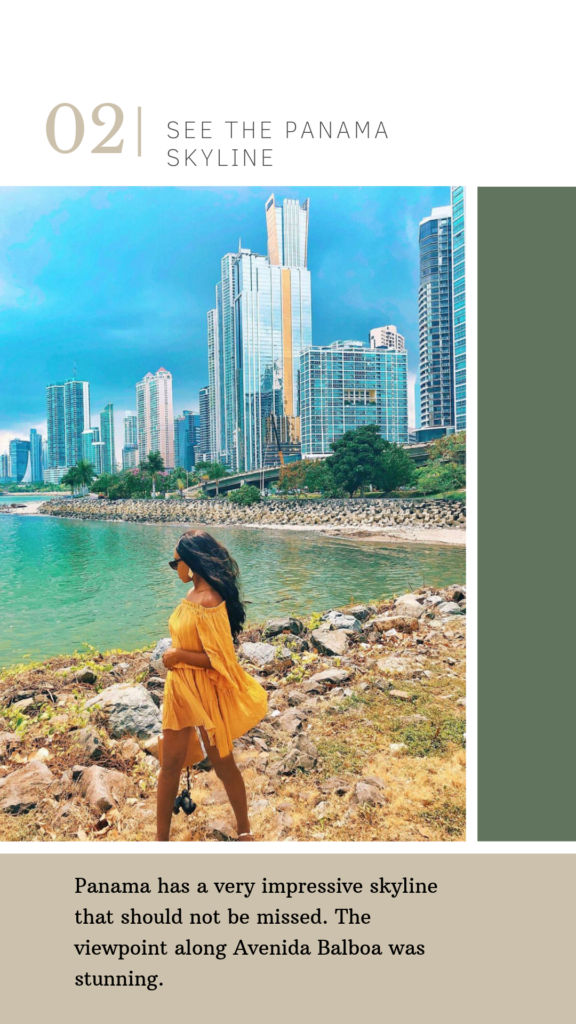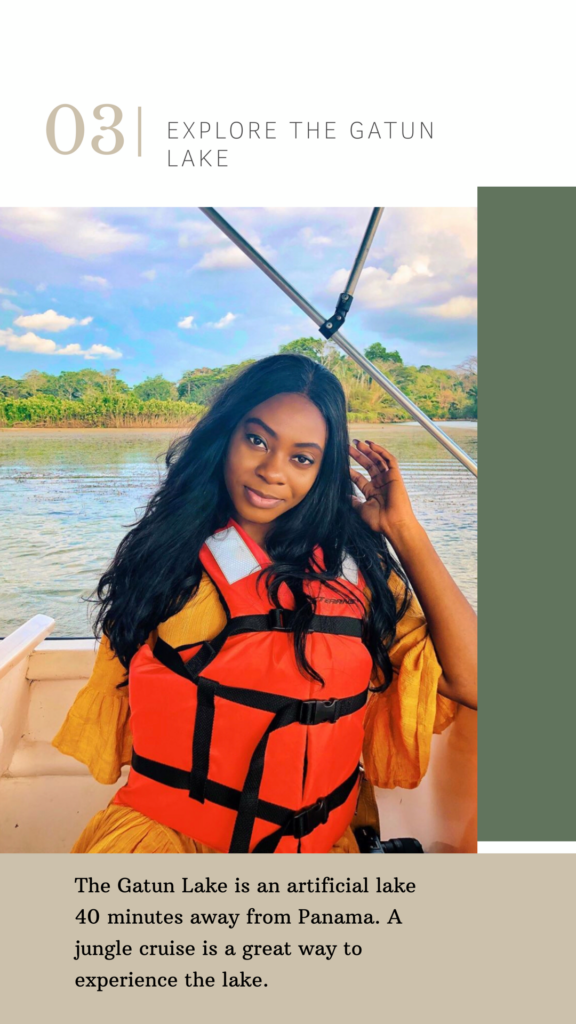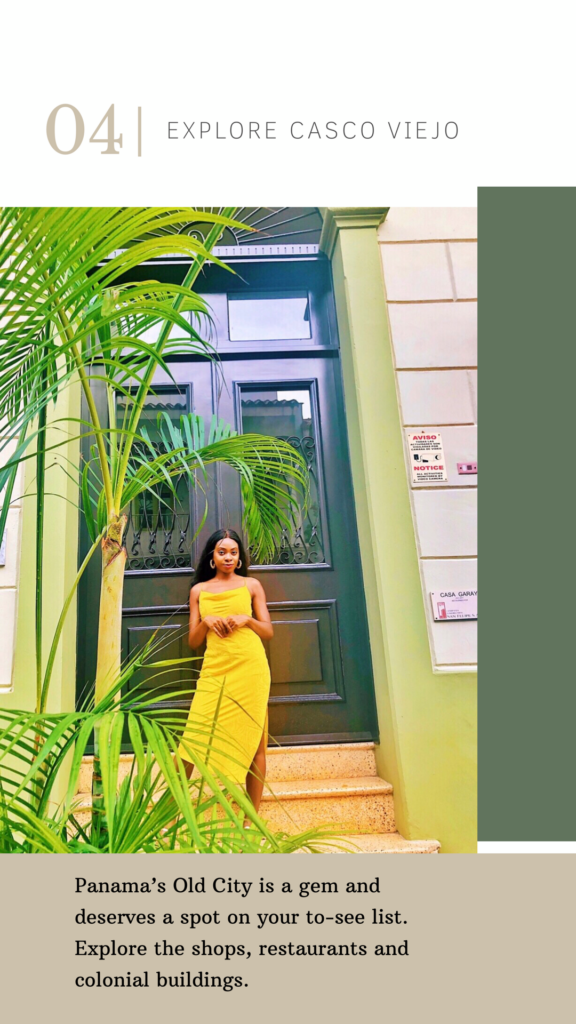 If I had more time, I will definitely add these activities to my list:
Watch the Panama Canal at its peak time.
Visit the Biomuseo
Visit Isla Palenque
Do the Embera Indian Village tour.
Where to eat & drink
In Panama, you'll be spoiled for choice when it comes to authentic and delicious Panamanian bites. My favorite restaurant: Restaurante Costa Azul.
Honorable mentions: Hard Rock Cafe, Tropical Chocolate Cafe, Mahalo Panama (for bottomless mimosas)
Conclusion
Panama is a beautiful country that I'd recommend in a heart beat. For the ultimate adventure, you can combine a trip to Colombia and Panama in one. I hope you enjoyed this easy guide.
To read more stories, tips and travel guides, subscribe to this blog.
Until next time,