Chefchaouen, The Blue City of Morocco: Worth The Visit, or Not?
First stop – Chefchaouen! Chefchaouen was one city I was looking forward to visiting in Morocco and it was no surprise we made it the first stop in our morocco adventures..
Chefchaouen is only about 4.30 hours from Casablanca International Airport, compared to 7 hours if you were to leave from Marrakech. Therefore, you should consider making this your first stop when you arrive Morocco.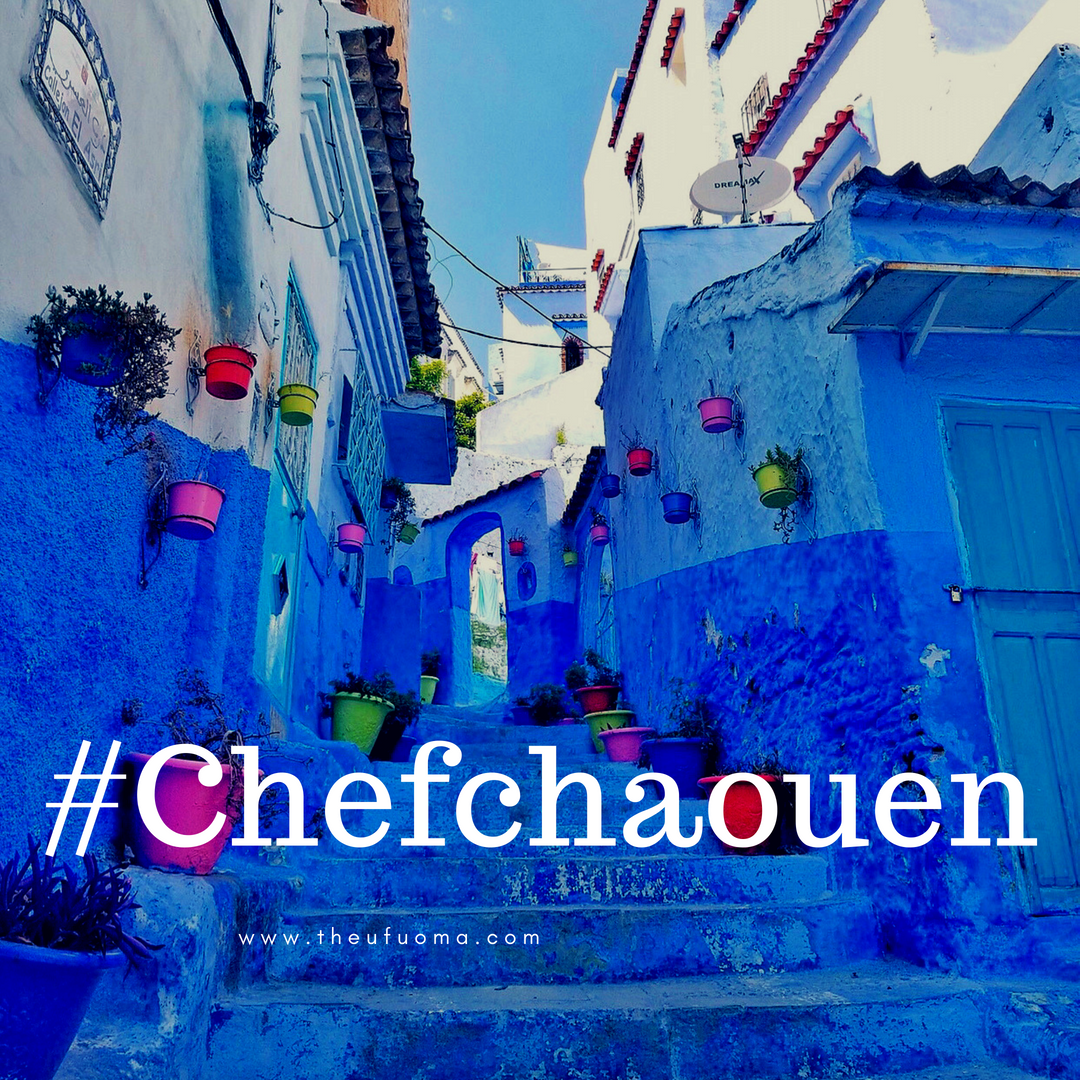 And it begins…
After sitting still for seven hours in our Air Canada flight from Montreal, we finally touched down Casablanca International Airport at about 7am in the morning. We grabbed our bags, got our phone lines for free and arranged transportation. It was not until then that it finally dawned- I was on the other side of the world, I was in Africa, Morocco is real!
The journey to Chefchaouen
Five hours, toilet breaks, restaurant stops.
The journey to Chefchaoeun wasn't too terrible, maybe because we left the airport at 9am in the morning and could get to Chefchaoeun while it was still bright and sunny. The drive was long but manageable as we were prepared for it.
Traveling between cities in Morocco means you'll be spending a lot of time on the road. Sometimes, it isn't always easy to find convenience stores on the way to your destination. Make sure to be prepared and take food and water with you. It can get really hot and uncomfortable.
Touch down Chefchaouen
Relief, riad, dinner
Even though we arrived Chefchaouen in good time, we took the rest of the day off to relax and grab some much-needed food. It had been a long day of traveling and we were exhausted. The next day was the start our adventures.
Hello from Chefchaouen, The Blue City!
The next day, fresh and raring to go, we made it to the famous Blue City. Breathtaking. Simply, breathtaking.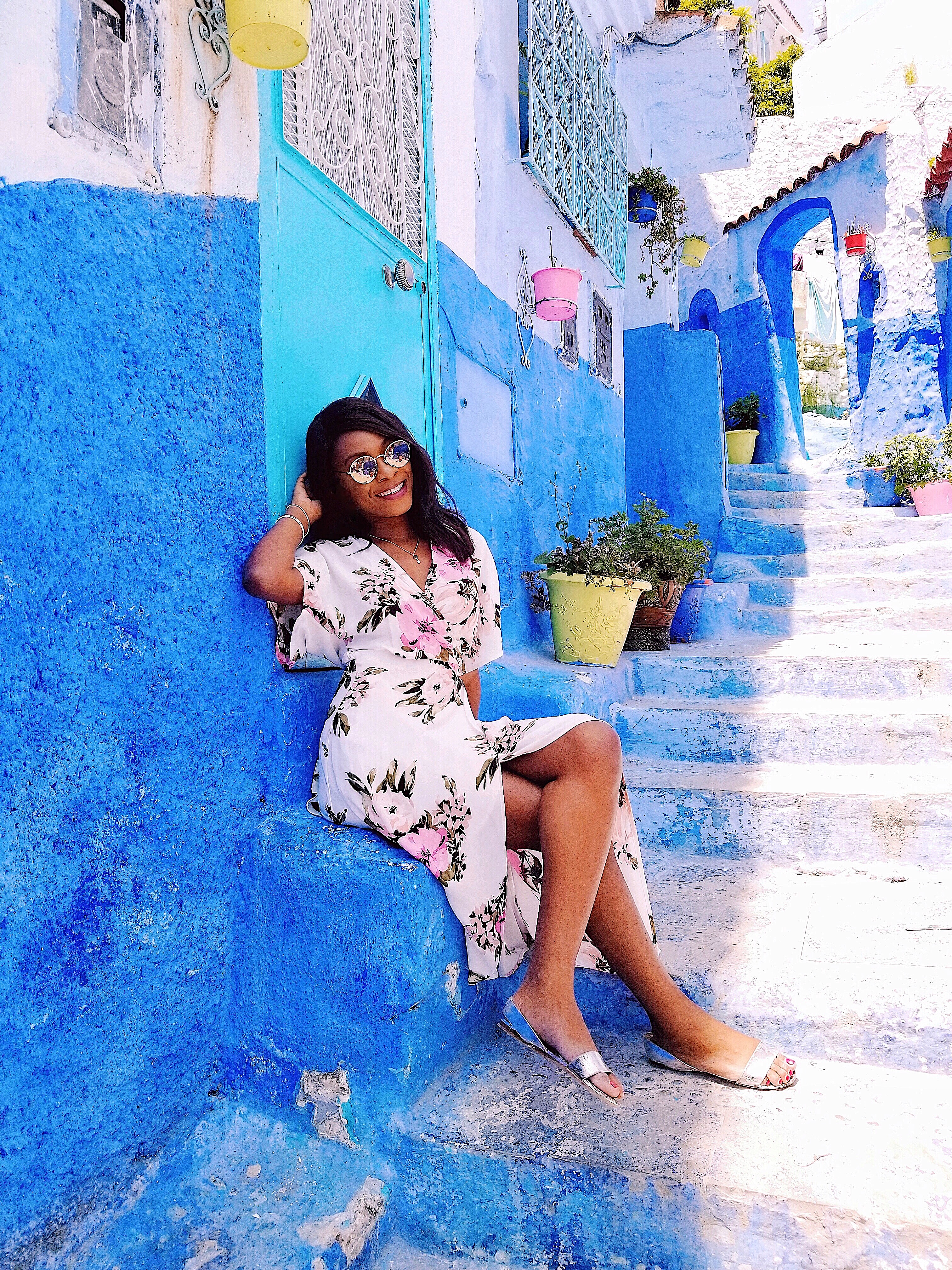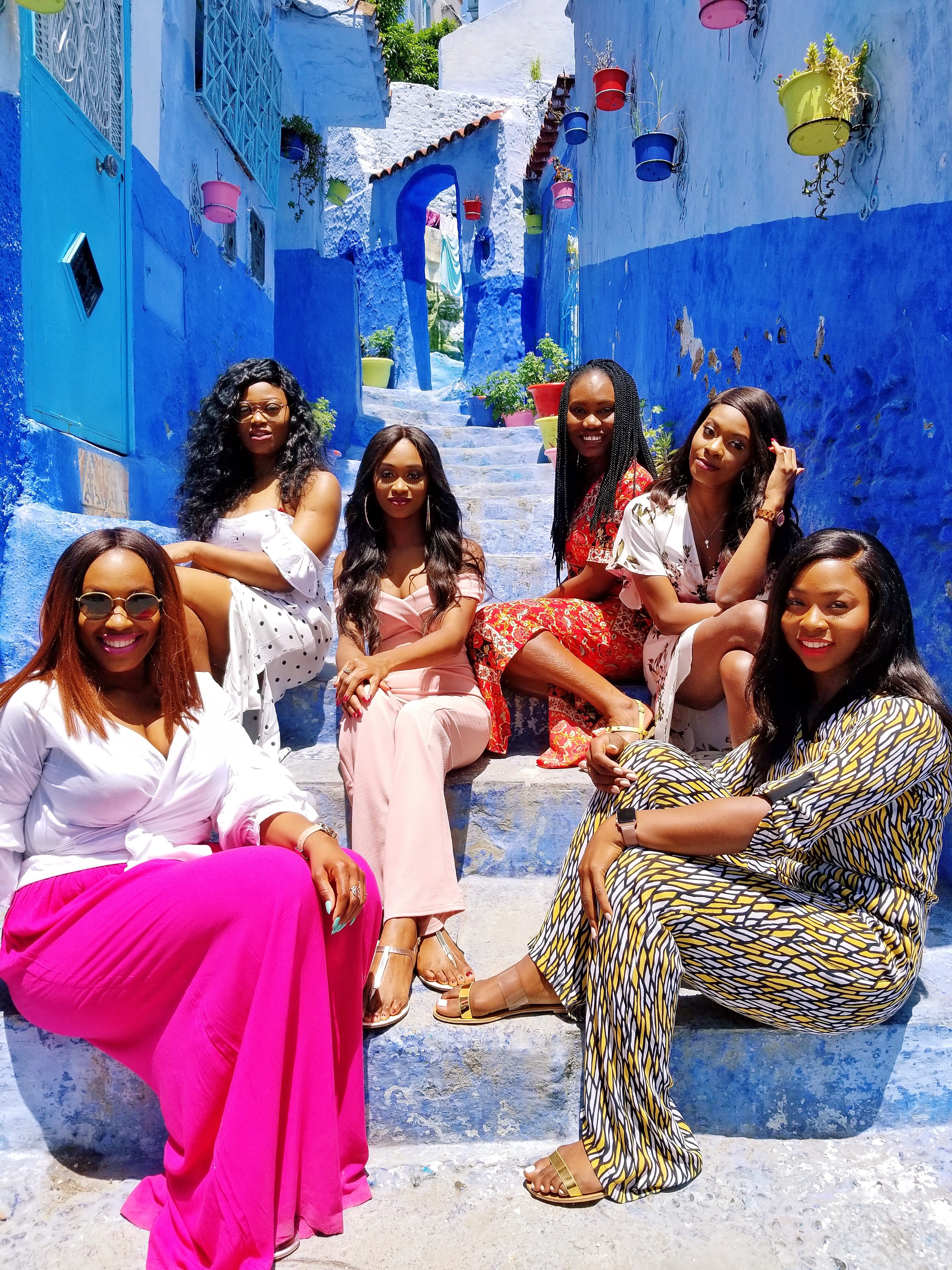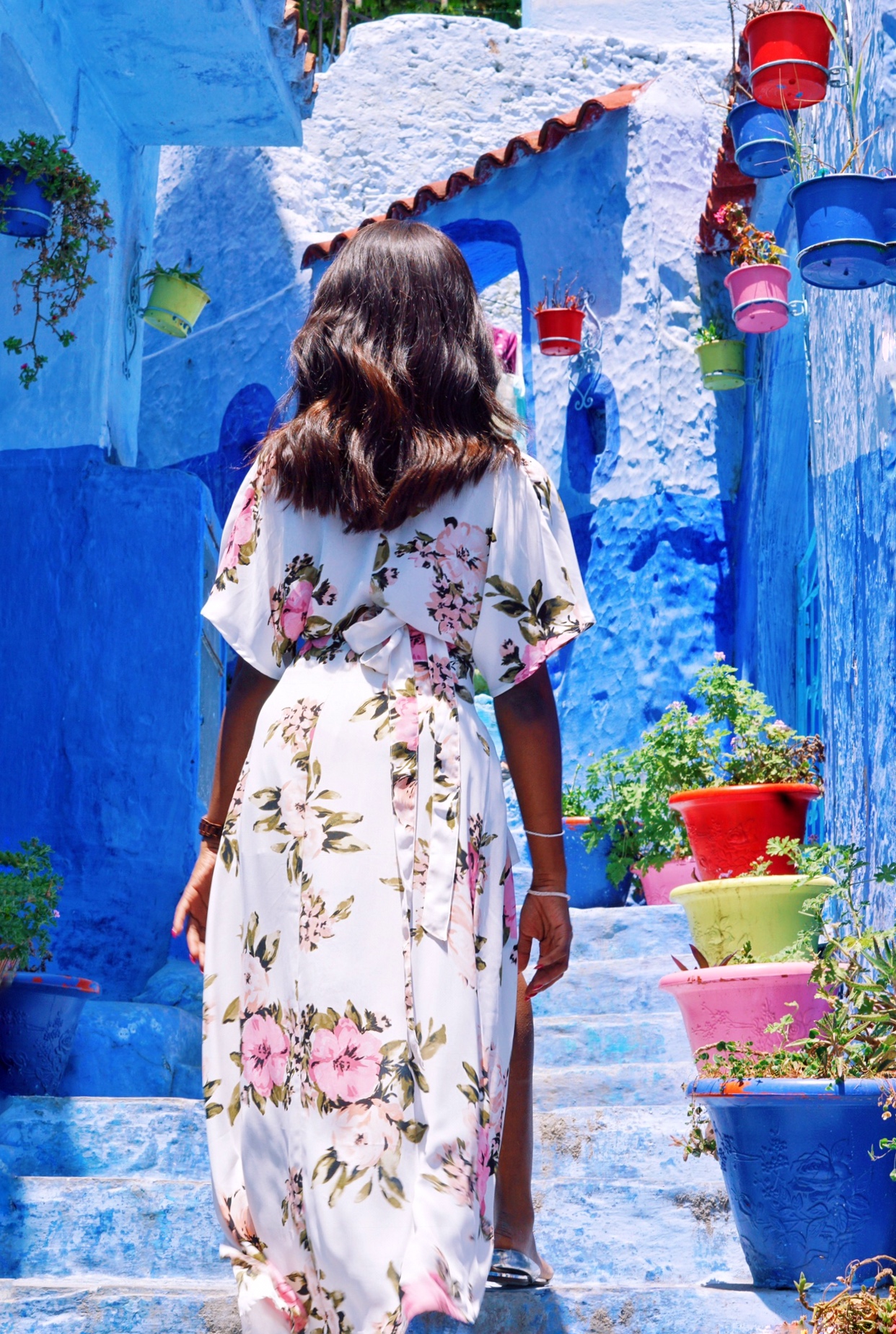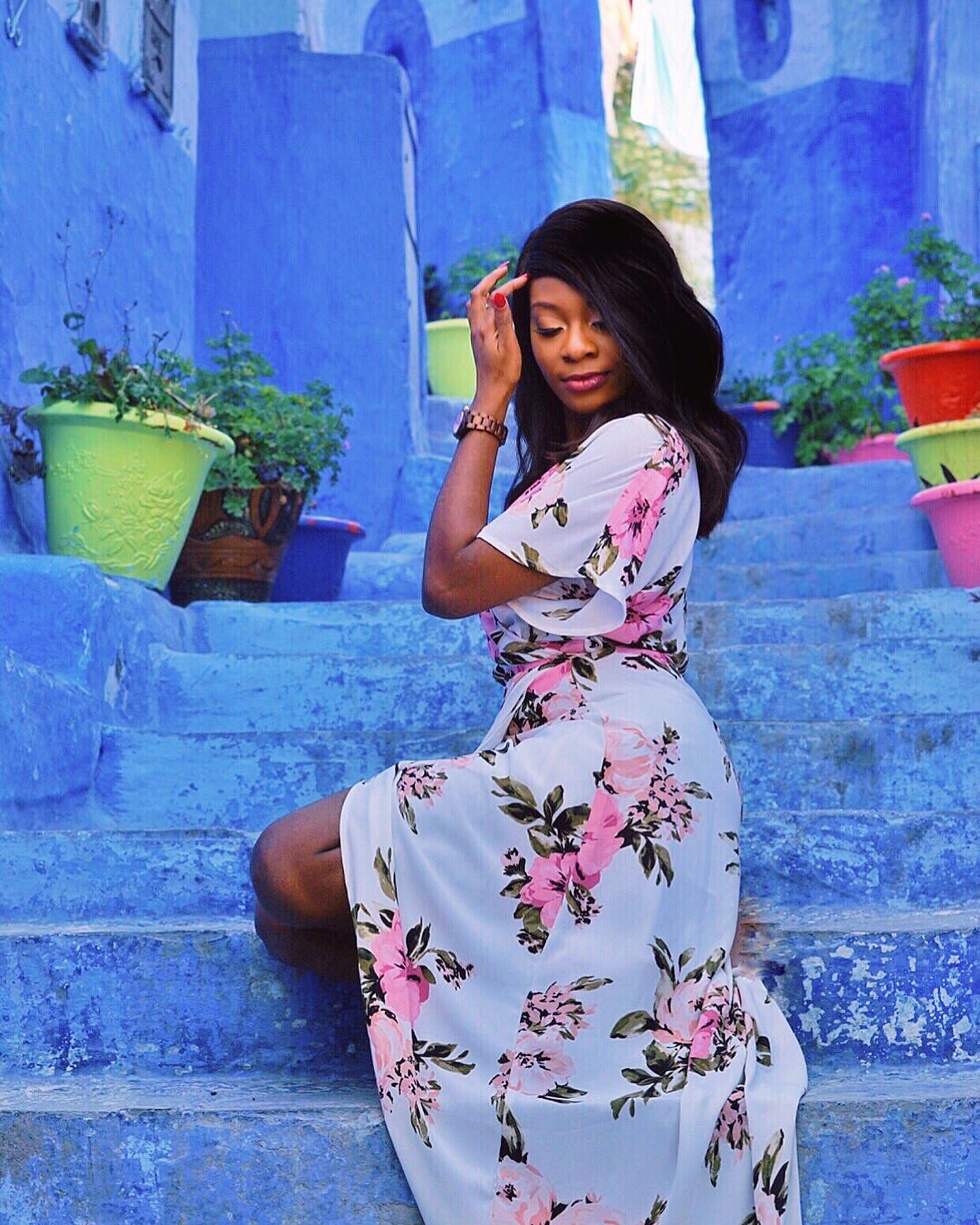 Why is Chefchaouen blue?
Most people wonder why Chefchaouen, a city in the northern tip of Morocco is blue. There are so many theories to why Chefchaouen is blue, and I have given up on finding the real answer; I'll much rather spend the time enjoying the blueness instead. Some reasons given are that the Jewish people who settled there in the 12th century painted it blue because blue is the color of the sky and it reminded them of God.
Also, some say it is blue to avoid mosquitoes because blue appears like stagnant water and mosquitoes don't like that. We may never know for certain why this city is blue. So my advice? Let's enjoy the view instead.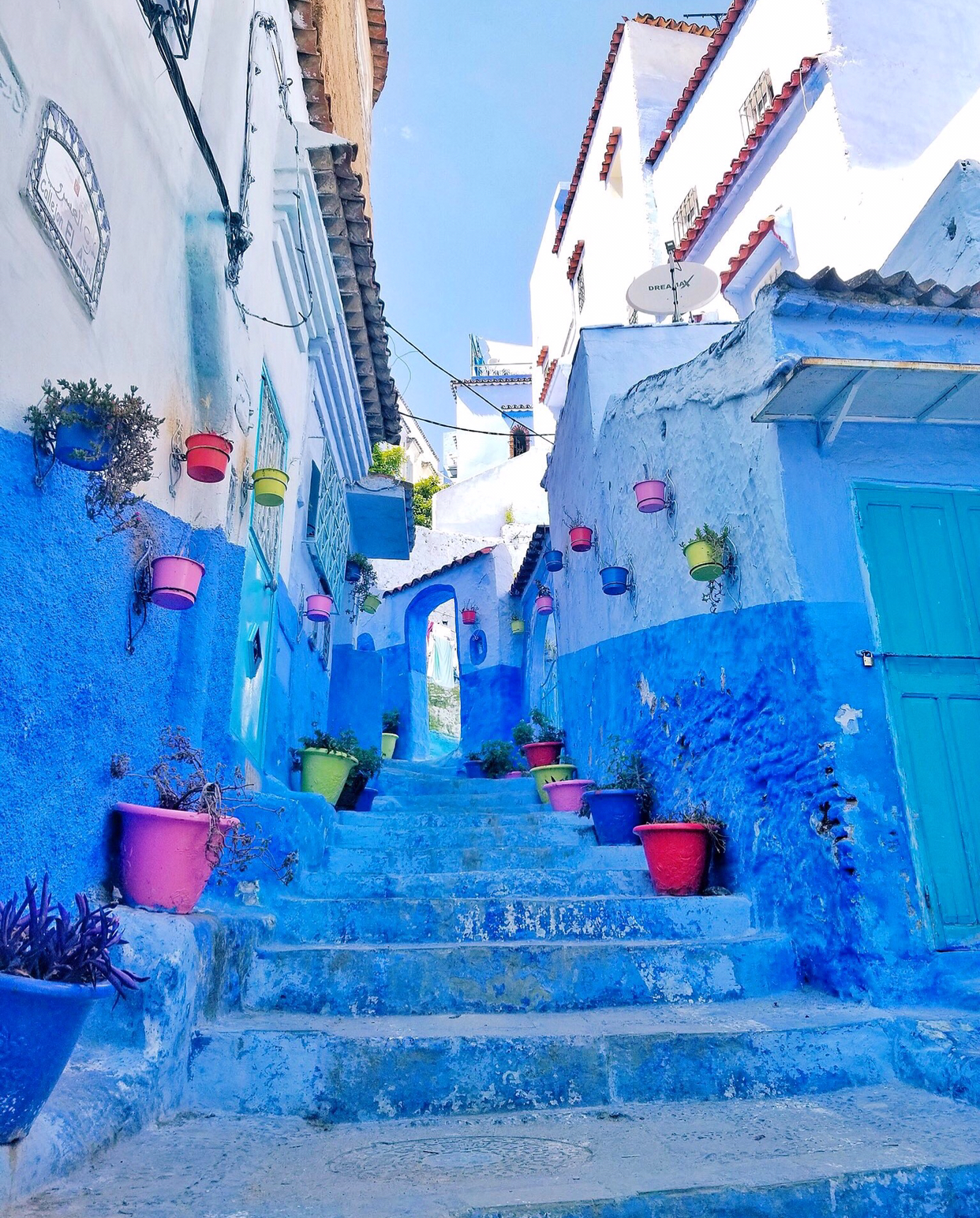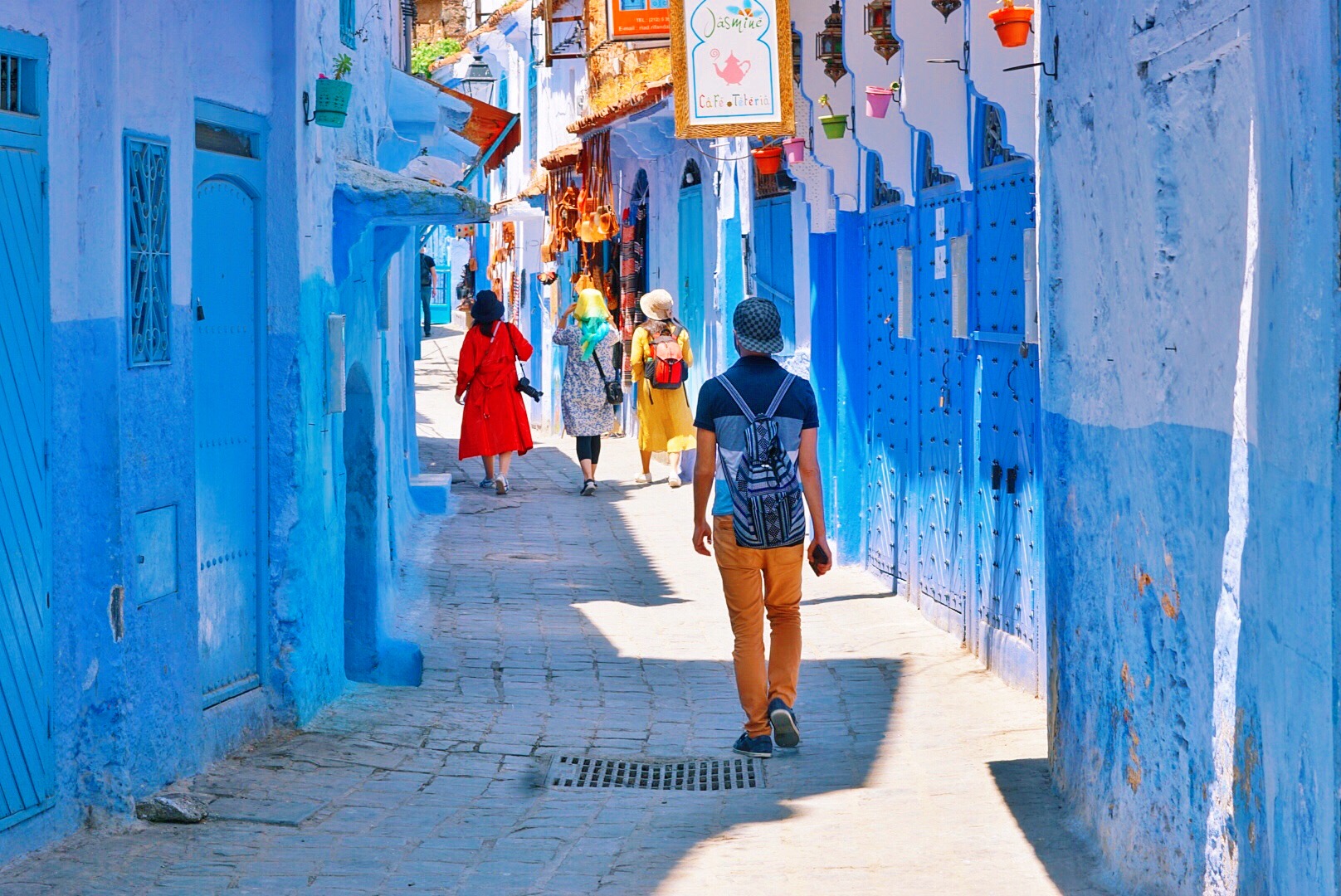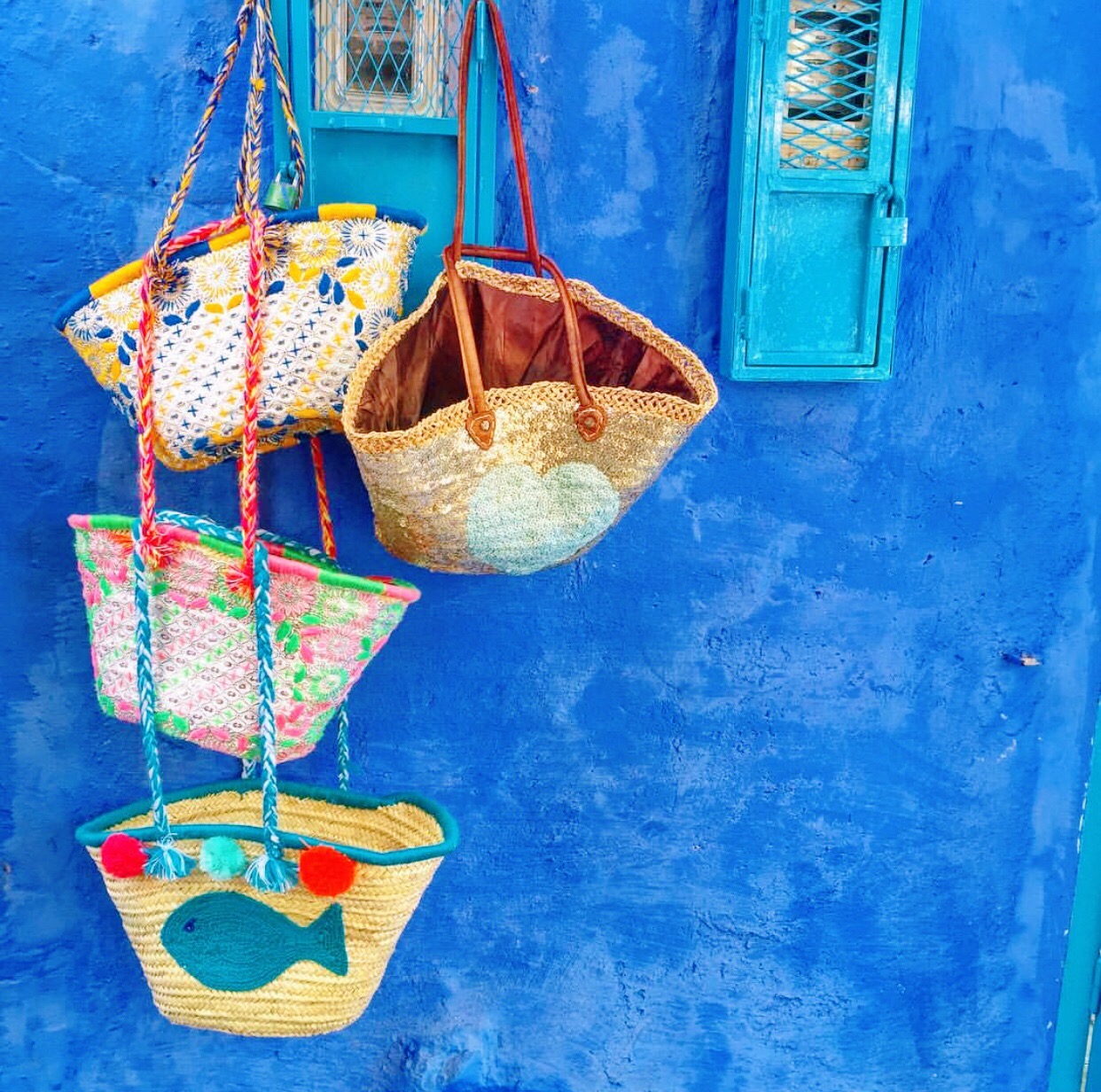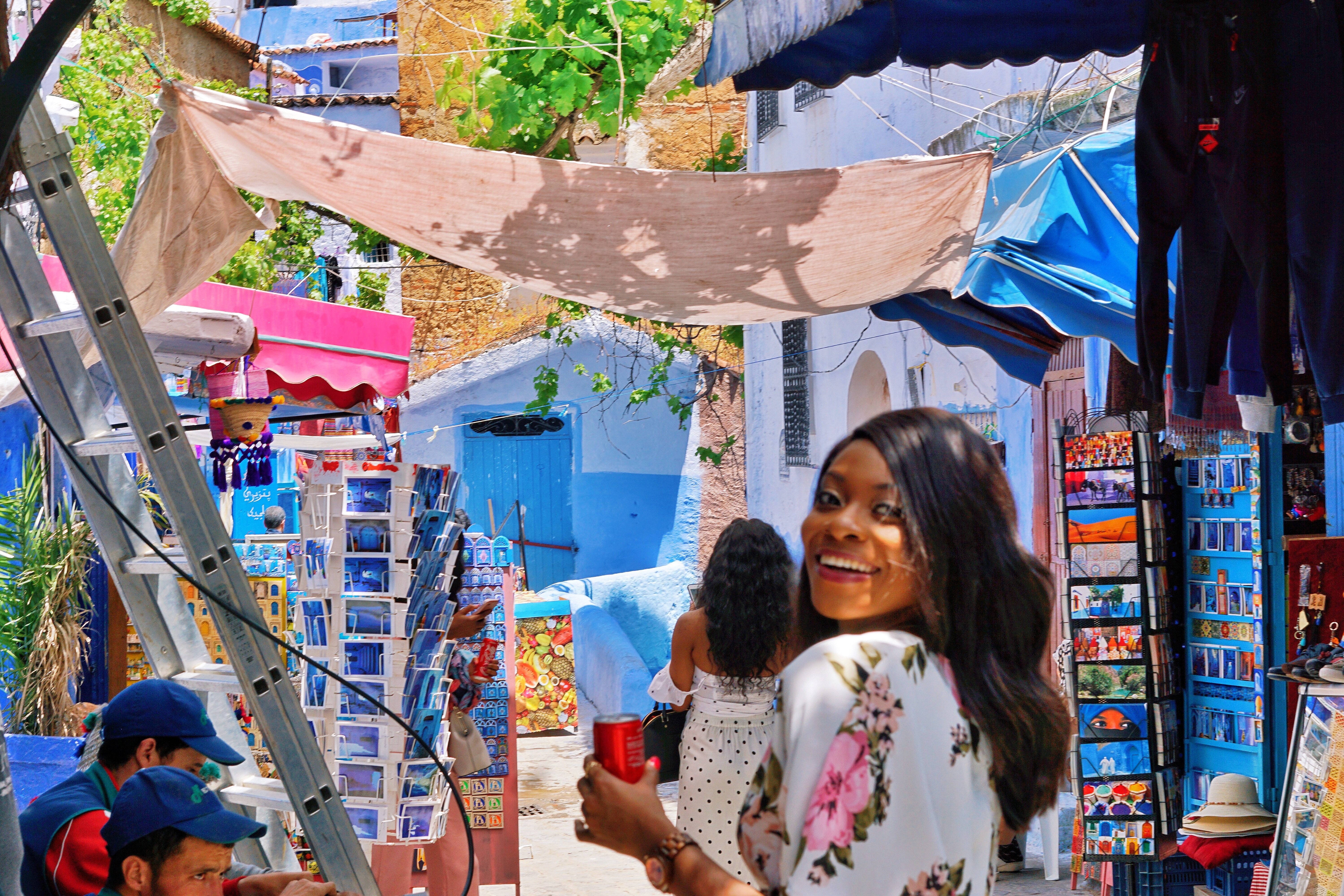 My brief love-story with Chefchaouen
My time in Chefchaouen was short but it was all I needed to experience the beauty of the city. Chefchaouen is small and walkable so one or two days is all you need. The Chefchaouen you see a lot on the internet is Old Chefchaouen, so very much like a typical Moroccan city with the medinas, only painted in blue.
When we first got to Chefchaoeun, a tour guide approached us and offered his services of "showing us around". I wasn't too keen on that but a few of my friends thought it was a good idea seeing as we were only working with one day. However, it turned out unnecessary as Chefchaoeun is easy to navigate.
We walked around Chefchaoeun, took in the sights and picturesque areas, and shopped for some souvenirs to take back home.
Pro-tip: Using tour guides at Chefchaouen is unnecessary. It is a small city and you can ask around if you get lost, which is unlikely. Beware, the locals will find excuses to swindle you of your money. No gesture is free of charge, however kind it may seem.
After touring the city, we found a nice outdoor restaurant to have lunch at, and we called it a day. Mission accomplished!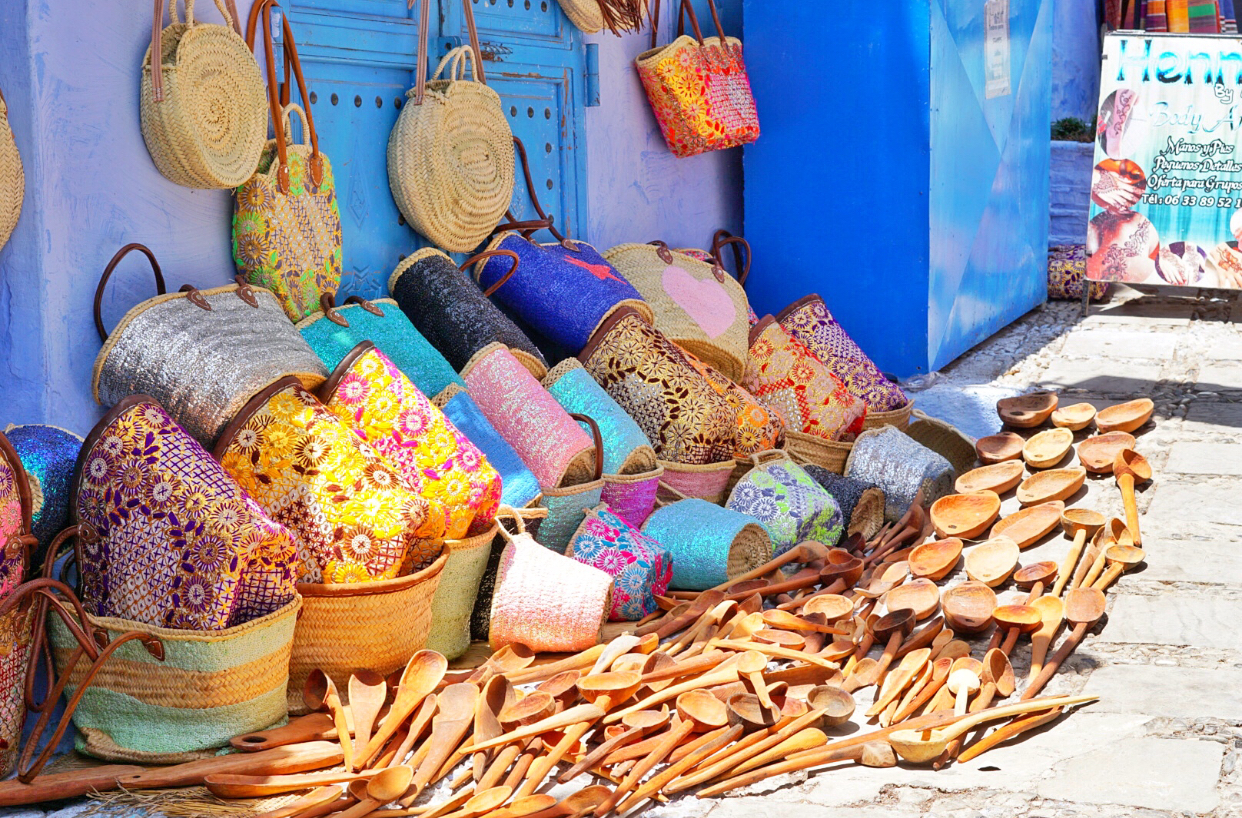 So, Chefchaoeun, worth it or not?
A trip to Morocco is probably incomplete without a visit to Chefchaoeun. It's a unique city so if you are able to make it down there, do so. I admit that the journey to Chefchaoeun is quite tedious, however, the city makes for a nice compensation.
Note: Most people visit from Marrakech, and it is at least a 7 hour journey from there. We visited from Casablanca and that cut our traveling time by 2 hours. If you make Chefchaoeun your first stop in Morocco, you are able to fit in Marrakech and the Sahara Desert over a period of seven days. Click here to see our itinerary and how we mapped out the journey.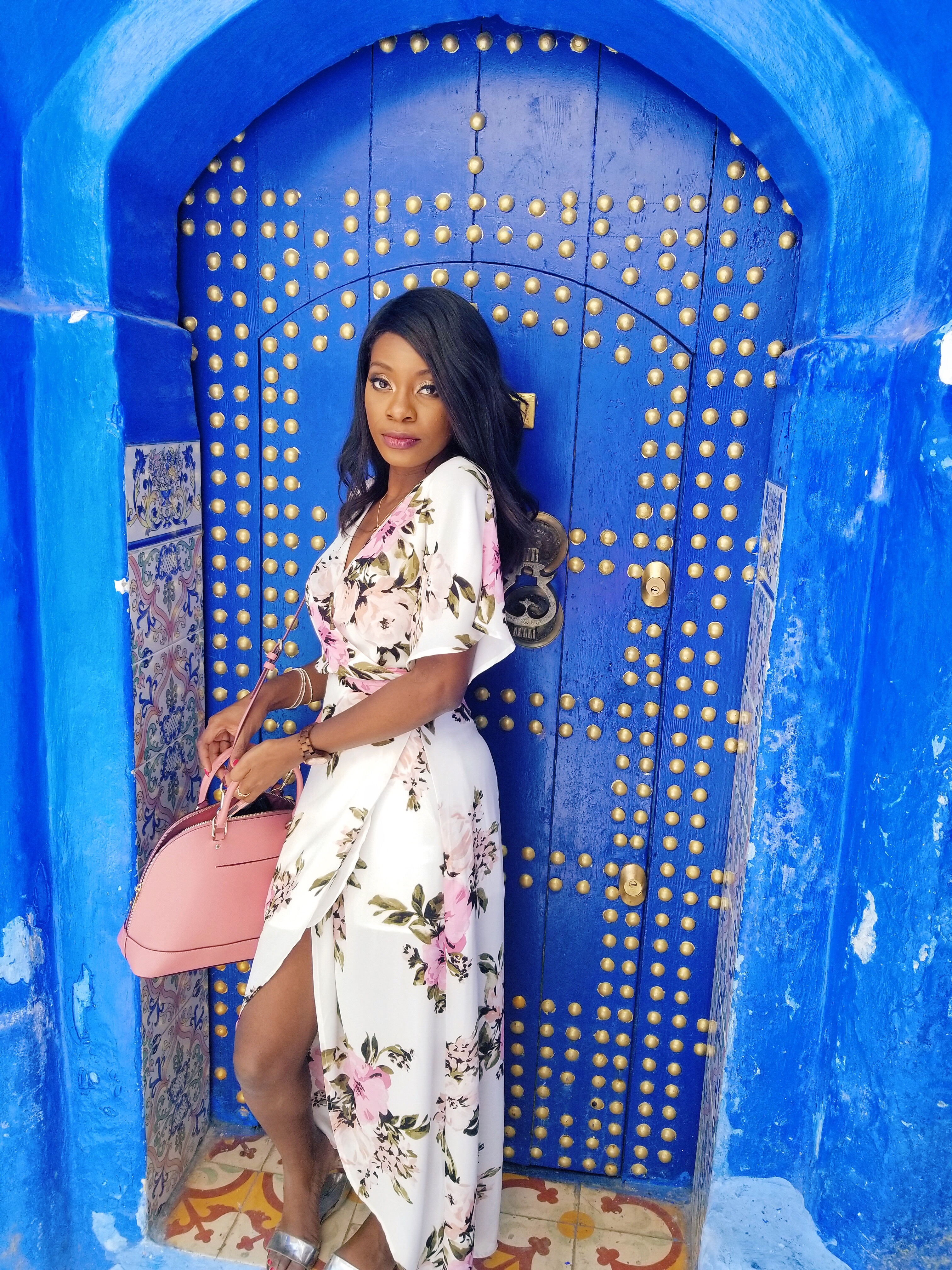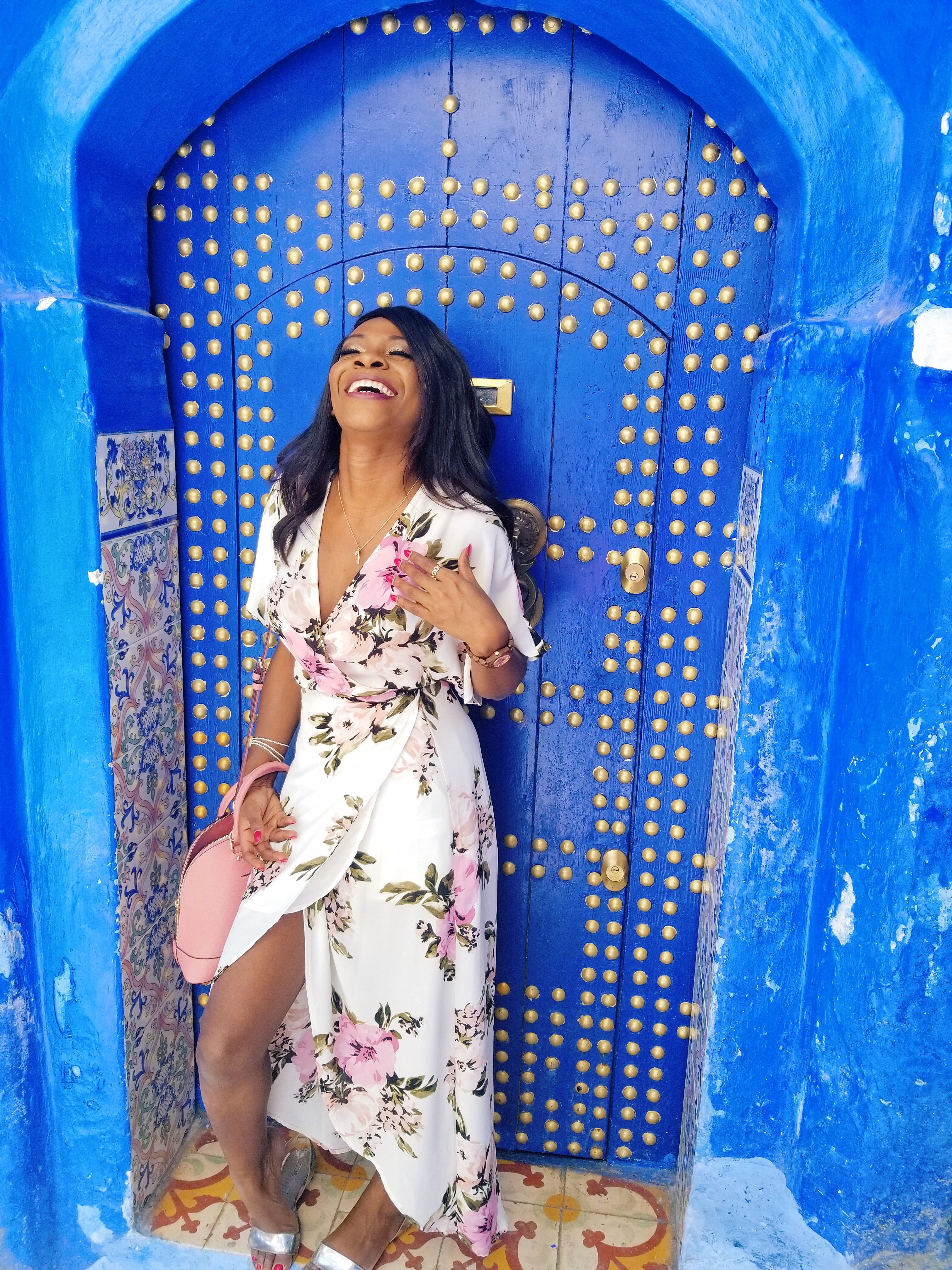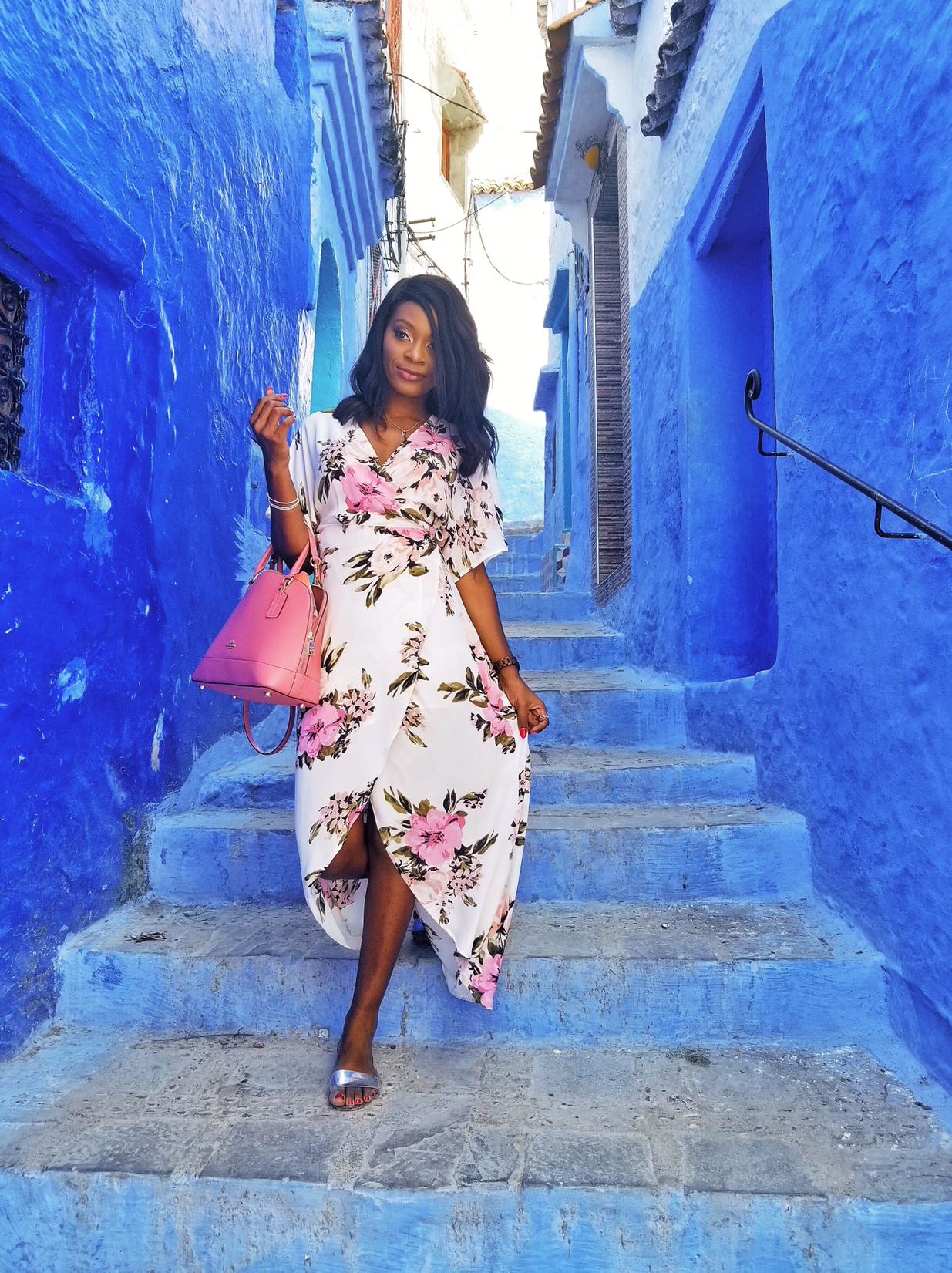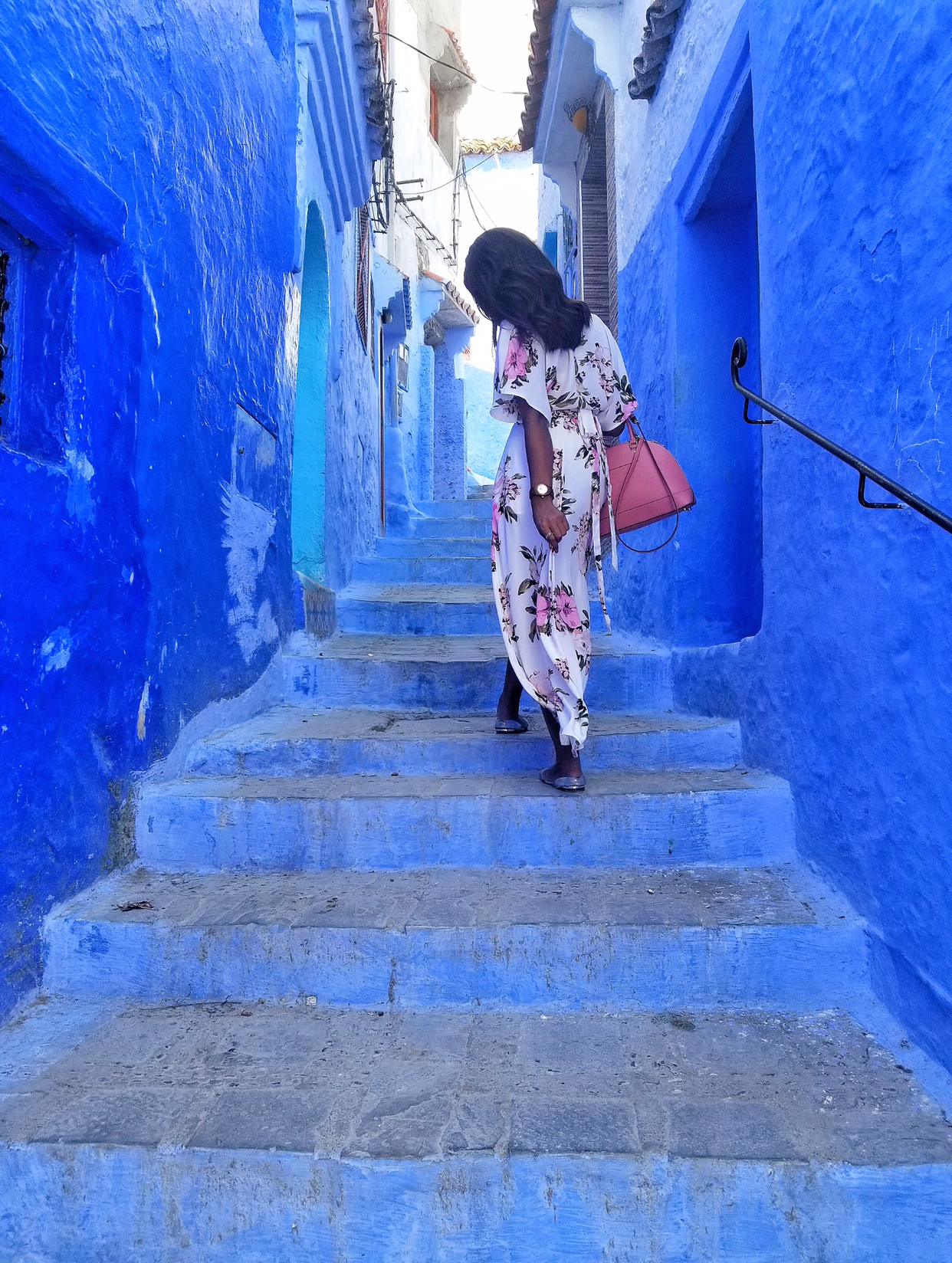 Have you visited Chefchaouen, or is it on your bucket list? Where's the most fascinating and unique place you have visited? Let me know in the comments.
Next week, I will be sharing my adventures in Marrakech, Morocco's most vibrant city. I'll like to take you along with me so subscribe here so you know exactly when it goes live.  If you have any questions, inquiries, or just want to say hello, shoot me an email on [email protected] Thank you for stopping by and talk soon.
With all my love,

Rest well, Anthony Bourdain
1956-2018