A Travel Guide to Bermuda in 2021: What You Need to Know, See and Do
Bermuda is a great destination to visit if you need a refreshing getaway from the hustle and bustle of life. With just a one hour flight from New York, this can be a great escape from the harsh winters.
I was invited to Bermuda by Bermuda Tourism this October and if you watched my socials, you'll see I had an amazing time. In this post, I will share some of my recommendations below to help you plan an enjoyable trip.
Why Bermuda?
With its powdery sand and clear blue waters, Bermuda is a great destination for everyone. From honeymooners looking for something private and charming to solo travelers who want to venture out on their own, Bermuda has a lot of history and beauty to keep you entertained all through your trip.
Entering into Bermuda and COVID-19 restrictions in 2021
I'll be honest – when a country does not require a COVID test for entry, I get a little bothered. I understand if an exemption is made for fully vaccinated travellers but to not have any requirements at all, bothers me. Bermuda requires a PCR test taken within 72 hours. They also require that every traveler, regardless of vaccination status, requests for a travel authorization form on their website. I found the Bermuda tourism website to be pretty straightforward and packed with all the covid requirements and protocols.
So here's a recap of what you need to do:
Take a PCR test that's within 72 hours of your departure time.
Apply for travel authorization through the Government of Bermuda site. It costs $75. Make sure to do this at least two days to your trip so you have it ready. You can expect to receive it in a day. You'll need to upload a copy of your PCR test and also vaccination proof. Please read the requirements very carefully here as it will give you the most up-to-date information.
Once you have your travel authorization, you are good to travel to Bermuda.
Upon getting to the airport, you will take another PCR test (which you already paid $75 for so no need to pay anything extra.) You will then receive a red wristband which means you are supposed to quarantine at your hotel until you receive the results of your PCR test taken at the airport. This usually comes in about 24 hours. I got mine in 6 hours so it can be pretty quick. While quarantining, you are free to walk around the hotel and use some of the facilities.
Where to stay in Bermuda
There will be no shortages of awesome places to stay in Bermuda but I loved staying at the Newstead Belmont Hills Resort and Spa. This place is perfect if you want to truly get away from all the noise and immerse yourself in a serene location. I enjoyed the pool area, the customer service was top-notch and it was just a peaceful place to stay in Bermuda. It is located in the Paget area of Bermuda and it cost around $300 per night for an ocean view suite. Check out the hotel here.
You will find lots of other great options in Bermuda to fit your budget. My go-to for finding great accommodation options is booking.com. Just be mindful of the area where you book and ensure it is close to the things that matter to you. St. George's, Southampton, Warwick and Pembroke are some great areas to stay for your trip.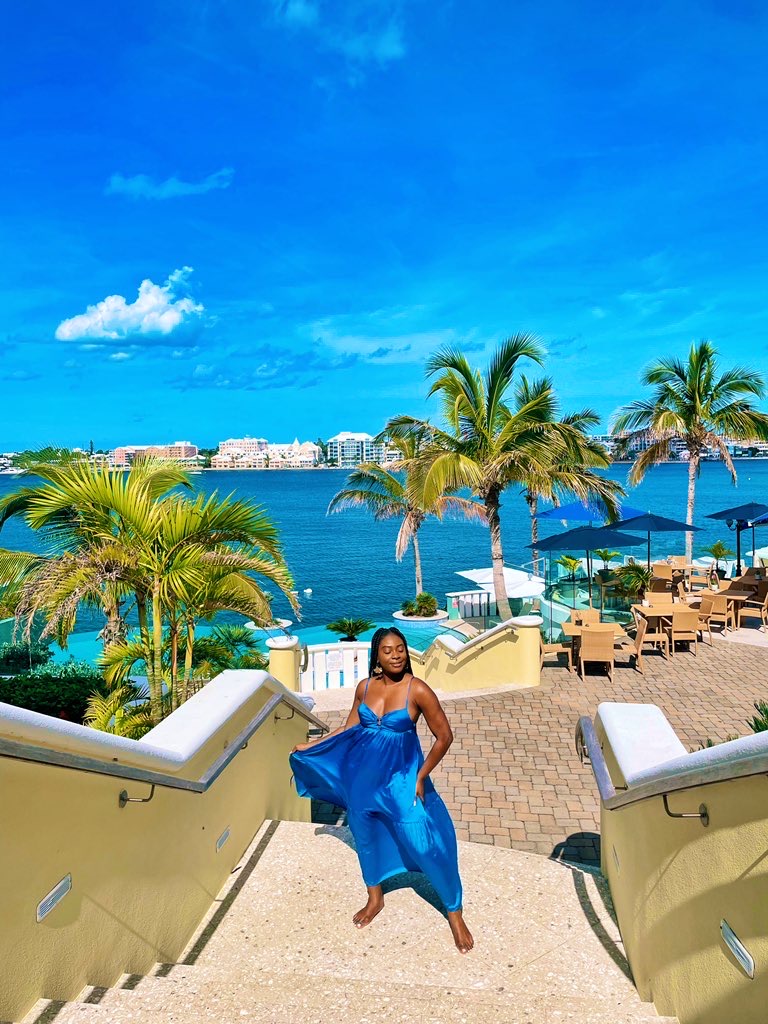 Things to do in Bermuda
There's a lot you can see and do in Bermuda but here are a few of my top four recommendations.
1.) Go beach hopping but make sure to stop at Horseshoe Bay beach
You can't go to Bermuda without doing a tour of its beautiful white sand beaches. Whatever you do and wherever your feet takes you, make sure to stop at Horseshoe Bay Beach. It is a beautiful, serene beach that has light pink sand hues and some of the clearest blue waters you'll see. Rent a chair and beach umbrella, grab a book and have a relaxing day at the beach.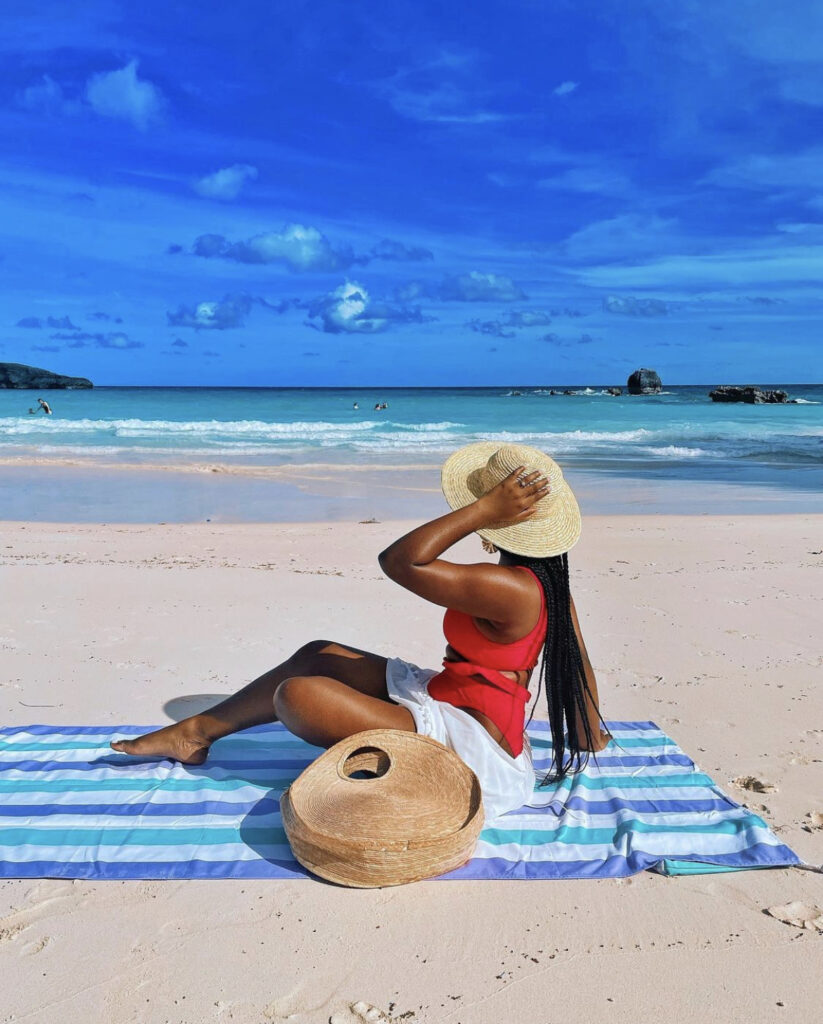 2.) Try a rum swizzle
No trip to Bermuda is complete without having a rum swizzle. Did it even happen if you didn't try it? A Rum Swizzle is a rum-based cocktail often called "Bermuda's national drink". It's loved by both locals and tourists in Bermuda. There are lots of bars in Bermuda, I loved drinking the rum swizzle at the Bird Cage restaurant in Bermuda.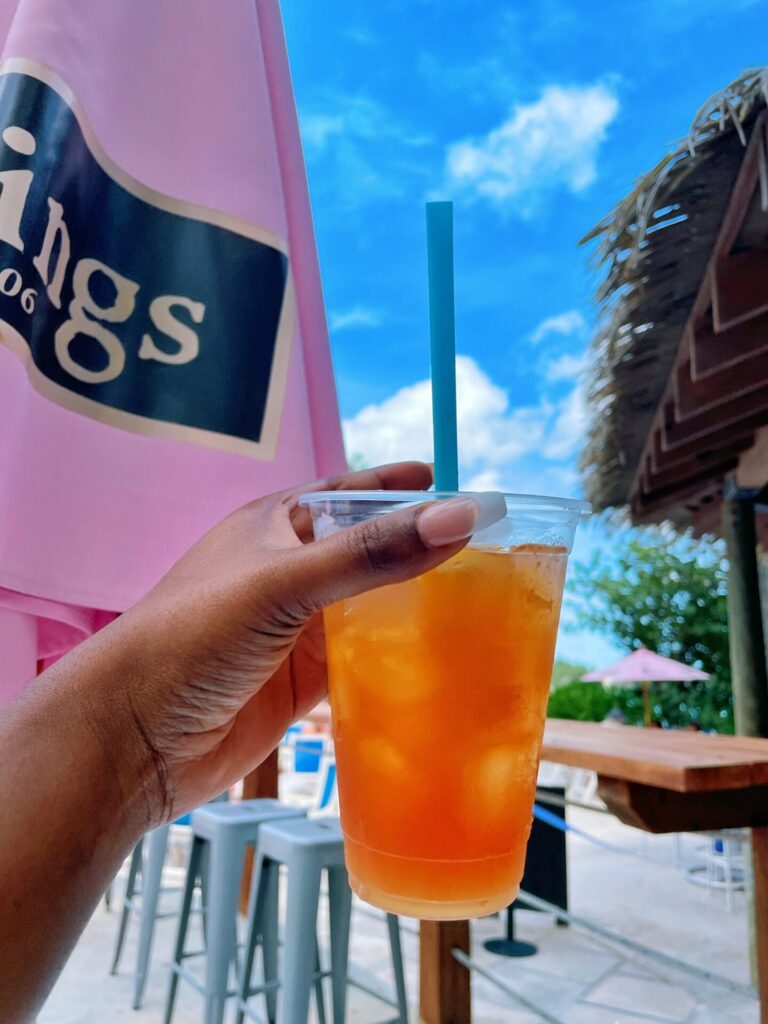 3.) Explore the Crystal Caves
One of the coolest things you can do in Bermuda is to explore the Crystal Caves. This magnificent cave is quite mind-blowing in person. But even more special is the story behind this place. In summary, two boys (Carl and Edgar) were playing a game of cricket, lost their ball and went head on looking for it. They found a small hole and instead of heading back home, they decided to brave it up and enter the crevice in search of their missing ball. This is how the Crystal Cave was discovered and has since been one of the most visited attractions in Bermuda. It costs around $24 for an adult entry ticket. And oh, upon exit, don't forget to grab a fish sandwich from Cafe Ole for the full Bermudan experience.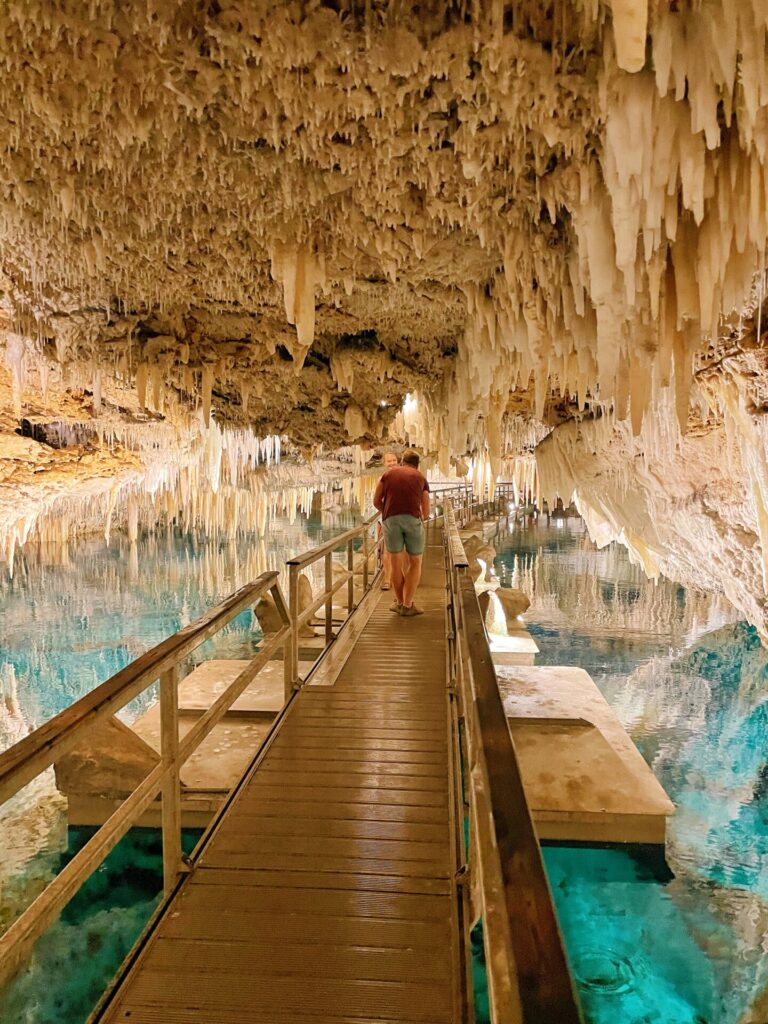 4.) Explore the colorful streets of Hamilton
Hamilton is the capital city of Bermuda and in this place you will find pastel-colored buildings and high-end shops. It really is a shopping haven and there's so much to discover there. I enjoyed walking through the different shops and seeing all they had on offer. Make sure to stop at Front Street as this is where all the magic happens.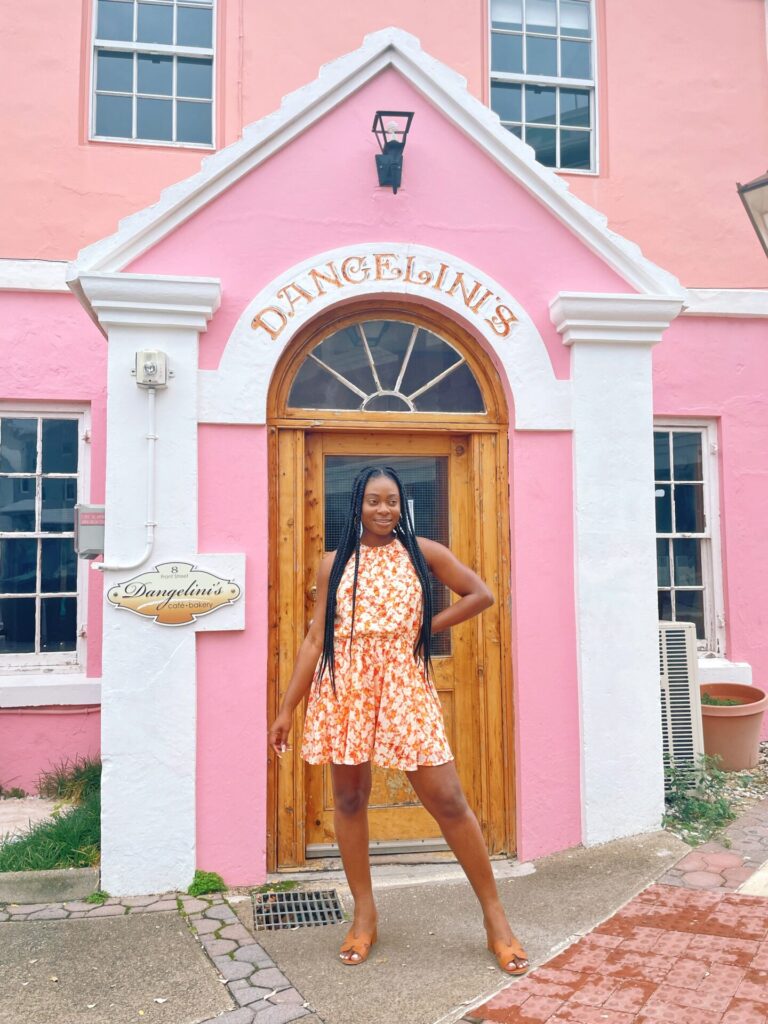 I hope you enjoyed this guide to Bermuda. Bermuda is such an accessible and beautiful country and it should be on everyone's bucketlist. While my trip to Bermuda was sponsored by the Bermuda Tourism board, all the opinions on this post remain authentically mine. Thank you for reading and make sure to #gotobermuda whenever you get the chance to. Hopefully with this guide, you can get to planning.
Safe travels.