A Travel Guide to Zanzibar, Tanzania: Things to Know, See, Do
Zanzibar is an excellent choice if you want to travel somewhere in Africa and looking for a great blend of rest and adventure. There's so much to see and do in Zanzibar and the beauty of this place will leave you in awe. If you are considering a trip to this East African paradise in the near future, then this guide will help you plan a trip to Zanzibar. You will learn all the things to know, see, do on your trip through this travel guide to Zanzibar, Tanzania.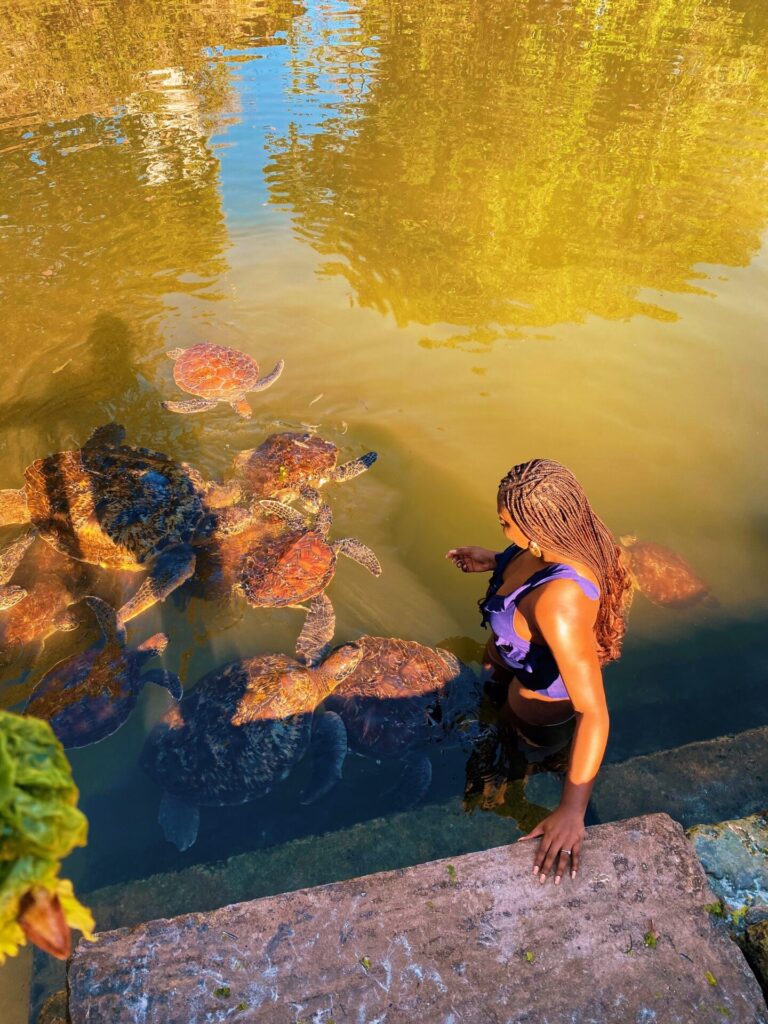 Content of this Article
hide
Travel guide to Zanzibar, Tanzania
My trip to Zanzibar
In November 2021, after my traditional wedding, we made our way down to Zanzibar for a much-needed vacation. We booked the flights from Lagos, Nigeria to Zanzibar, Tanzania courtesy of Travelstart, a Nigerian travel agency. Booking the flight was seamless and straightforward and I got the tickets in my inbox almost immediately. Thank you to Travelstart Nigeria for sponsoring the tickets to Tanzania. I spent a total of around five days on the island and gathered enough intel to share this travel guide with you. I hope you enjoy and find it helpful.
A little about Zanzibar, Tanzania
Zanzibar is quite a popular tourist destination but I wanted to share some facts about this place. Zanzibar is a part of Tanzania and has many small islands as well as two very big ones – Pemba and Unguja. It is also located in the Indian Ocean, just off the east coast of Africa.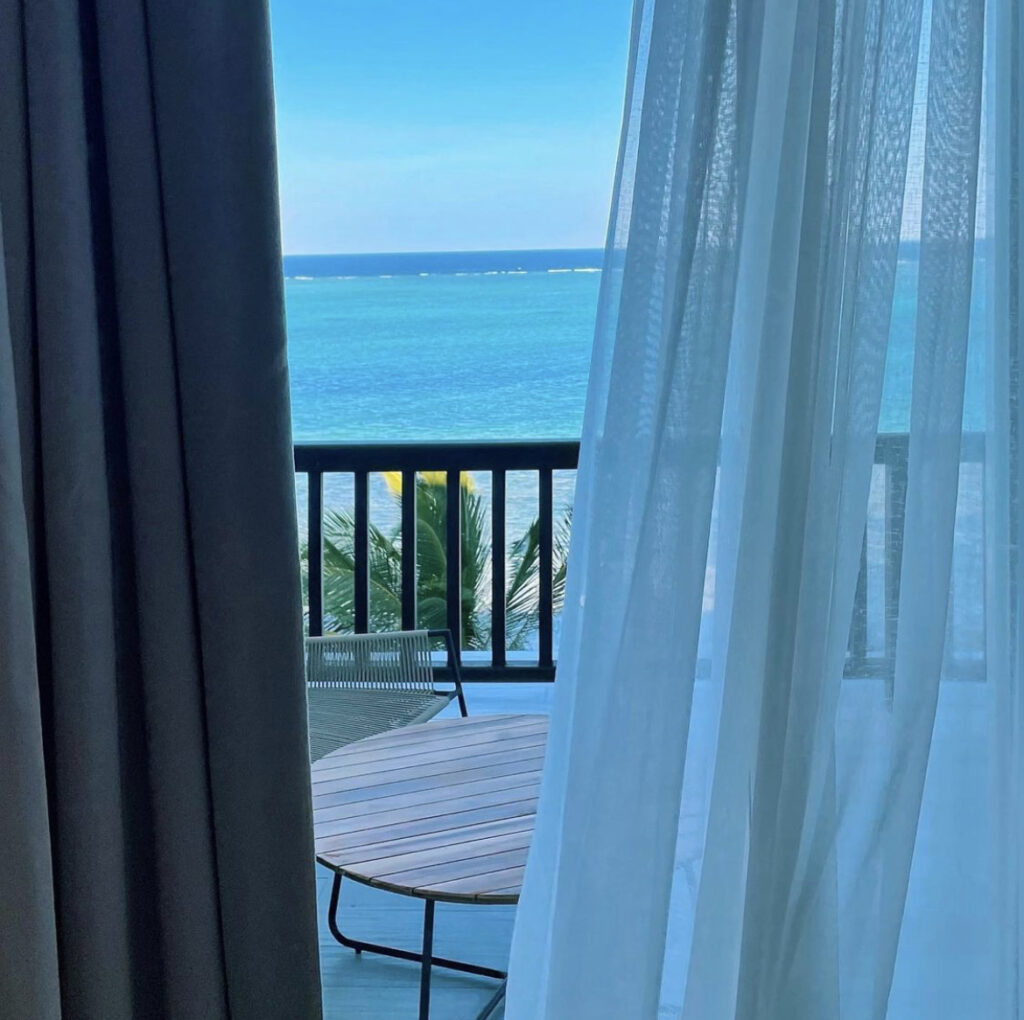 Traveling to Zanzibar in 2021 – The entry requirements
COVID has made travel a little more complex than it normally is and Zanzibar is not an exception. To enter Tanzania in 2021, you will need to do two things. First, you will need to fill out a travel declaration form which you are expected to fill out within 24 hours of entry into Tanzania. Here's the link to the form. It is pretty straightforward to complete and shouldn't take more than five minutes.
Secondly, you will need to have a negative PCR test taken within 72 hours of your trip – this is a requirement regardless of your vaccination status.
Other entry requirements include visas and yellow fever cards. Most people need visas to Tanzania and they are pretty quick to obtain especially for US, UK, Canada citizens. You can obtain an e-visa for Tanzania here. If you hold a Nigerian passport like I do, this process is a lot more complicated as we require what is called a Referral Visa. I was able to however obtain my visa through a Nigerian company that I found on Instagram. It did cost about $120 but it came in less than a week and I was ready to go.
For the yellow fever cards, I got mine a while ago, precisely in 2018 and it's an entry requirement to Tanzania but I wasn't asked for it at all throughout the immigration and customs process. I'd say to have it anyway just in case you are asked and for your own peace of mind.
You are reading a travel guide to Zanzibar, Tanzania.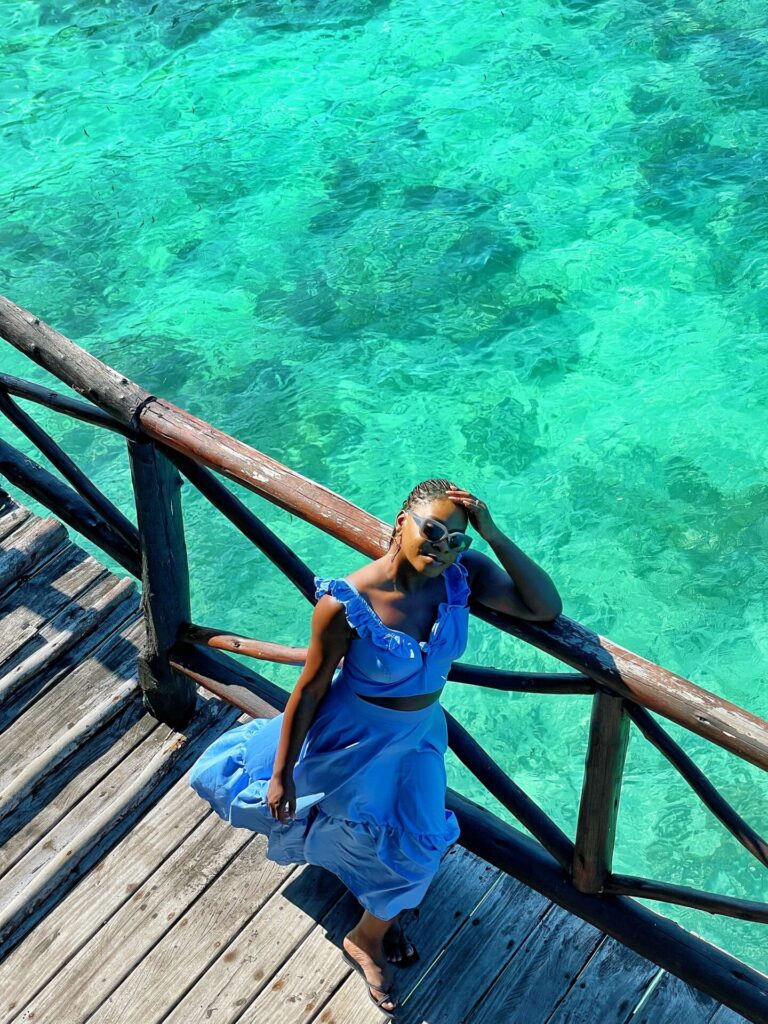 Things to know before visiting Zanzibar
Here are some important things you should know before visiting Zanzibar. As much as I did some research before the trip, these are mostly things I found out only after visiting.
1.) The airports in Zanzibar. There are three large islands in Zanzibar (Zanzibar Island, Pemba and Mafia Island), each island has its own airport so there are three airports in Zanzibar. However, the main airport which is where most international flights land is the ZNZ Zanzibar Abeid Amani Karume Airport. Flying into the right airport is the beginning of wisdom for your trip to Zanzibar.
2.) Potentially high cost of airport transfers. Still speaking of airports, it is important to note the distance of your hotel from the airport. The region you stay at when you are in Zanzibar is very key. Many of the more beach and resort areas are very far from the airport. We stayed at Michamvi and it was almost two hours away from the airport. Areas like Paje are also quite far from the airport. Not saying you can't stay in these regions, you can and maybe should as they are really beautiful, just keep in mind that you may be spending quite some money on airport transfers. We paid around $70 one-way from the airport to our hotel in Michamvi. In that same light, moving around Zanzibar can be very expensive too.
3.) Money, Currency exchange and ATM fees. This is probably the biggest thing I had to learn the hard way. I came into Zanzibar cash-free (rookie mistake) thinking it would be easy paying for things with a machine or at least getting money from the ATM. First off, I was wrong. You need cash while traveling Zanzibar and when you try to draw money from the ATM, many of them give you money in shillings which means your dollar loses value everytime. Also, you are hit with withdrawal fees (expected) and it is just generally wiser to bring cash to Zanzibar and then change to shillings. Don't make the mistake I made.
4.) It is cheaper to book tours when you get to Zanzibar than paying online. Typically, I book most of my tours online. Thanks Viator! However, this time I didn't because time didn't allow and this ended up being a blessing in disguise as I was able to book when I got to Zanzibar for way cheaper than the prices I saw online. I also must add that booking tours from your resort will also be a lot more expensive. It is best to book through tour guides as they have some of the best prices. This is the contact of my tour guide in Zanzibar.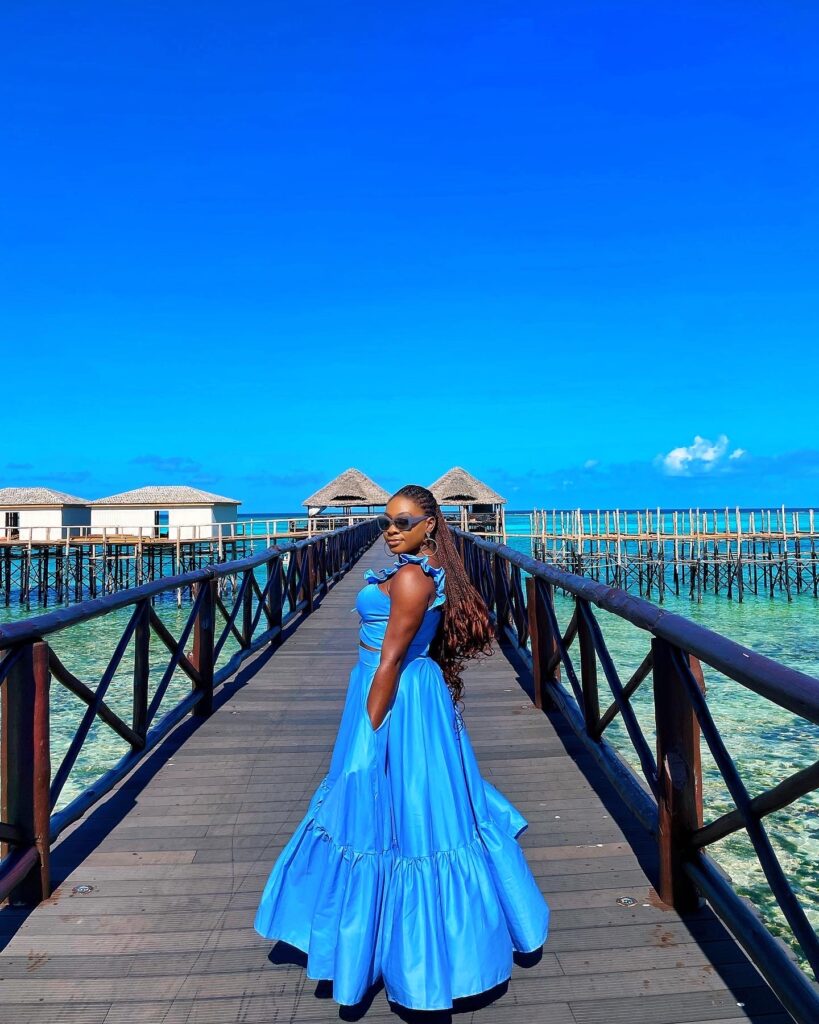 Where to stay in Zanzibar
The region you choose to stay in Zanzibar is very important and I didn't realize just how important it was until I actually went there. Zanzibar has several regions and some of the most popular ones are Kiwengwa, Nungwi, Paje, Jambiani, Pongwe and even Stone Town. They all have their own unique charms. For example, if you want more secluded beautiful beaches and snorkeling, Kiwengwa is great. If you want more of an upbeat party experience, Nungwi is great too. For some of the best beaches, Jambiani and Pongwe.
Personally, I would advise to stay in Nungwi as I found this region to have more things to do around there, especially bucket list things to do in Zanzibar. You wouldn't have to spend too much money driving around if you stay in Nungwi.
I stayed in Michamvi – no regrets as the hotel was stunning. I stayed at the Le Mersenne Beach Resort and this property is five-star and beautiful. Service was 10/10, food was great, they have complimentary breakfast and it was absolutely delicious. Michamvi is farther away from everywhere else so if you do stay in Le Mersenne, definitely budget some extra money for transportation costs.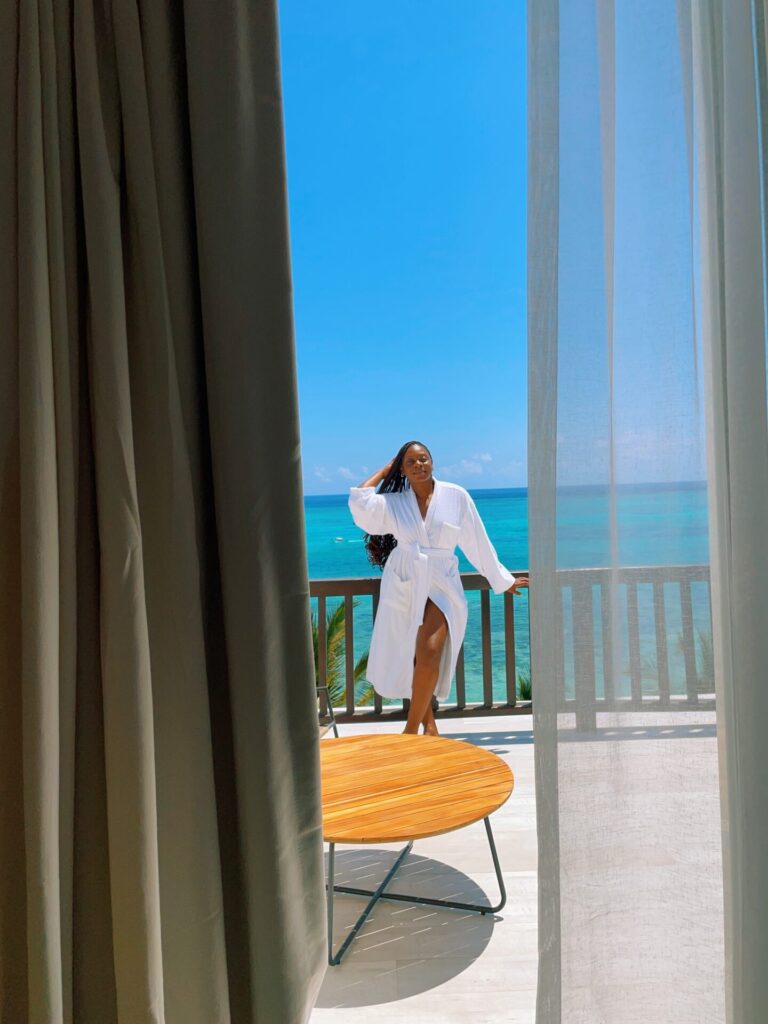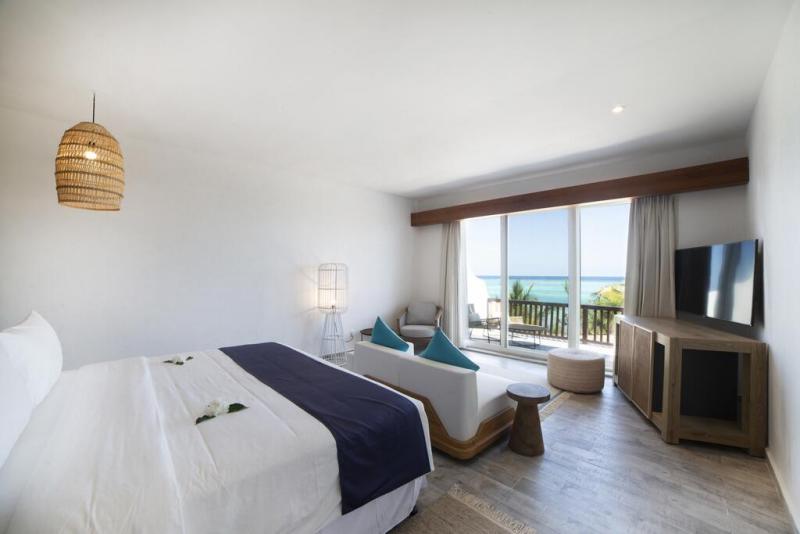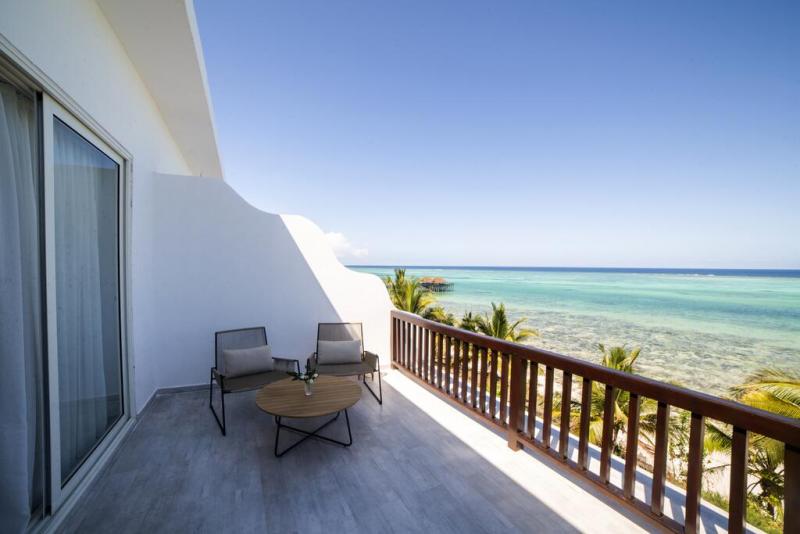 I will also recommend Kizikula and Essque Zalu Zanzibar (located in Nungwi) as great options for your trip to Zanzibar. Check out booking.com for a range of good options. Don't forget to filter by reviews, region and any other considerations that are important to you.
Things to do in Zanzibar
Trust me when I say there's a lot to see and do in Zanzibar and you'll definitely not run out of adventures. For my trip, I wanted a good blend of rest and adventure so I didn't go full ham on activities but I did tick some key things off my list so keep reading for some recommended activities you can do. Keep reading this travel guide to Zanzibar, Tanzania to learn more.
1.) Exploring the historic Stone Town
Stone Town is not to be missed in Zanzibar. It's a historic part of town where you can get to know more about the culture and people of Zanzibar. It is also a place with cafes, restaurants, street vendors, shops and more. You'll hang out with the locals and immerse yourself in the culture and history of Zanzibar. I recommend a walking tour to get started here.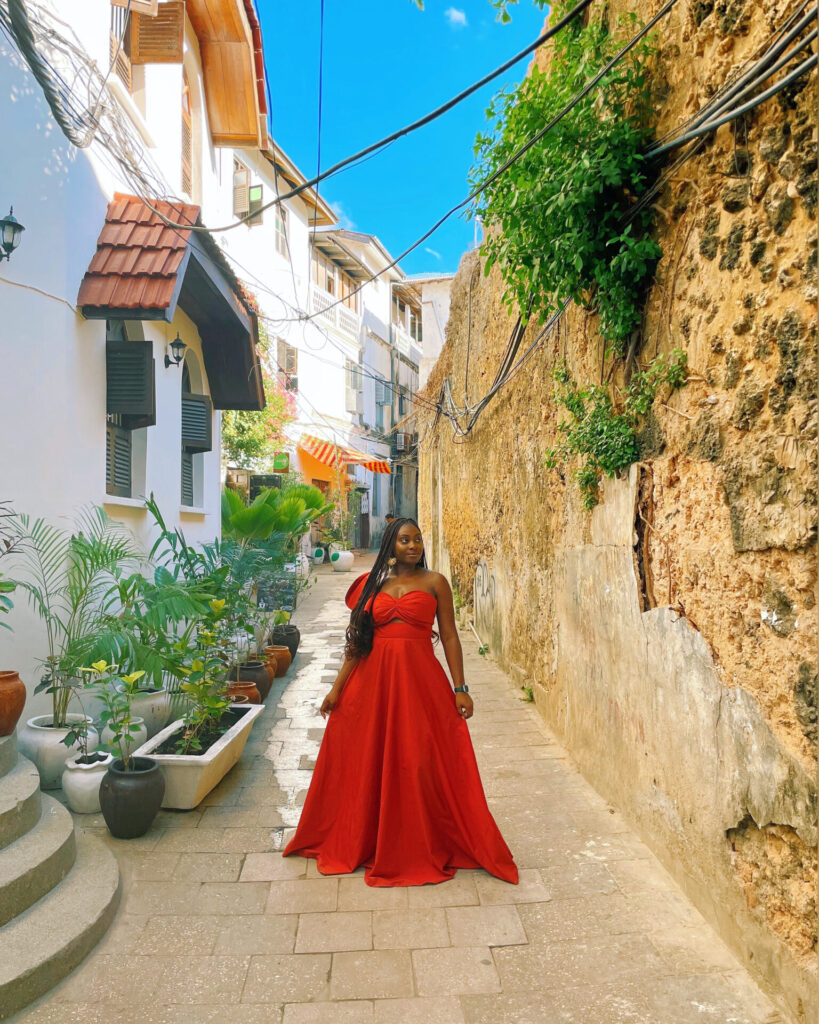 2.) Swim with turtles in Nungwi
Turtles are a big part of Zanzibar and many of them are endangered so you'll find some turtle sanctuaries with attempts to save the turtles. You can feed them or even swim with them. We went to the Mnarani Turtle Sanctuary in Nungwi and I fed the turtles and "swam" with them. It can get a little uncomfortable but I think this experience is one to have in Zanzibar.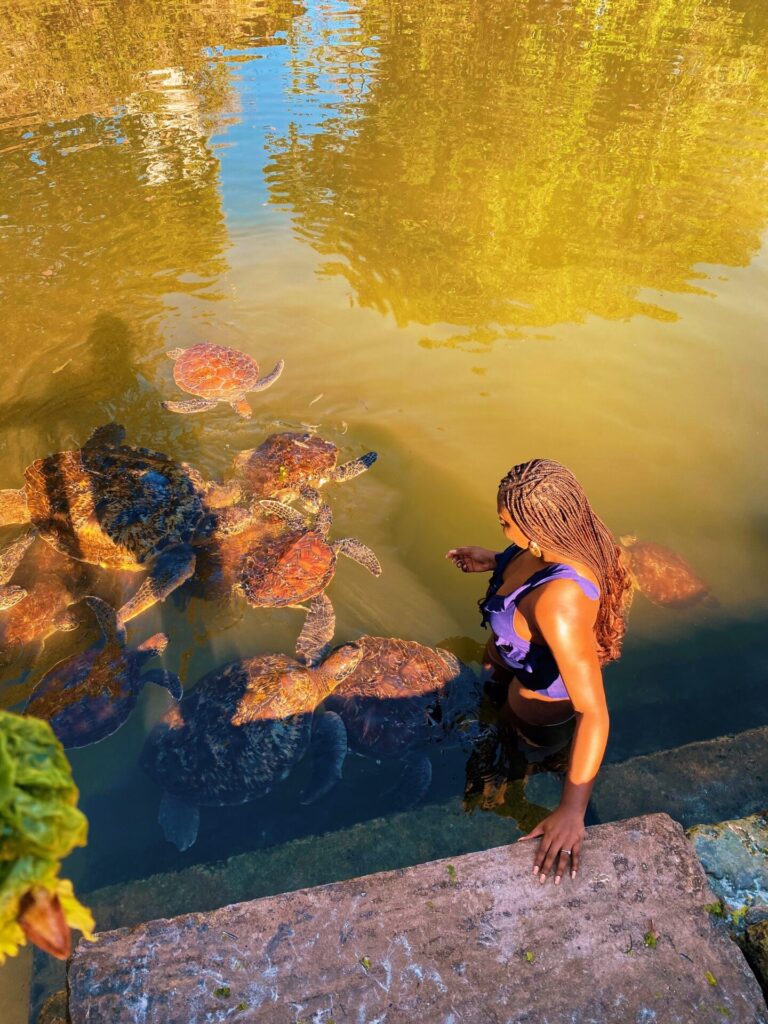 3.) Snorkeling and exploring Mnemba Island
Exploring the many islands in Zanzibar is always a great idea but if you are pressed for time and just have one island to choose from, pick Mnemba Island. Mnemba Island is a stunning, stunning island in North-East Zanzibar and it will steal your heart. You can't get off there except you stay in one of the hotels (rumored to be owned by Bill Gates) but you can snorkel there and enjoy the scenery. This was probably the most enjoyable thing I did in Zanzibar.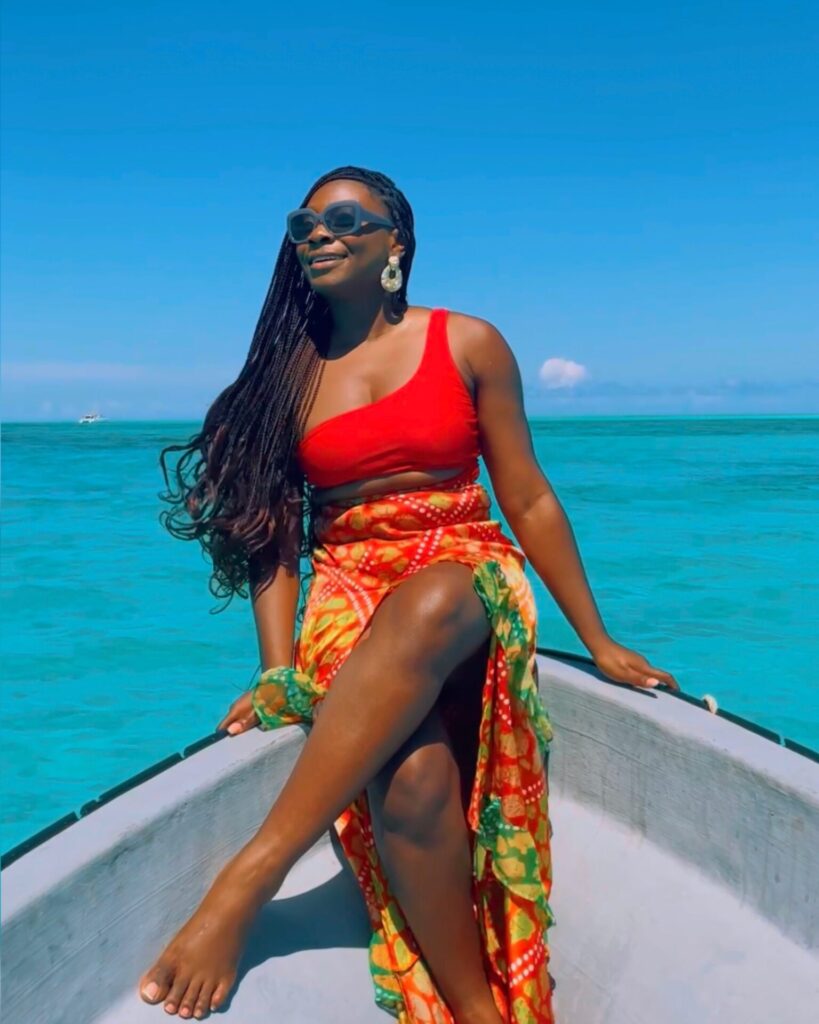 COVID test to leave Zanzibar
Depending on where you are visiting next or if your home country has a COVID test requirement, you'll need to take one in Zanzibar. In most clinics in Zanzibar, you'll need to do it within 72 hours. You should book your test online through this website. I found that paying for the test online didn't work for me so we had to go to the bank to get a voucher and show it at the test center. We did the test at Pwani Mchangani Center and it cost about $80. PCR tests in Zanzibar cost between $80 to $120 USD depending on where you do it. We received the test the next day, received our certificates and were good to fly out the day after. All the information on COVID testing can be found here.
Conclusion
Did you enjoy this travel guide to Zanzibar, Tanzania? Zanzibar is a great destination to visit and is perfect for all kinds of travelers – solo travelers, honeymooners, friendship trips, etc. There's so much to see and do there and I hope this guide helps you travel confidently to Zanzibar.
Thank you for reading this travel guide to Zanzibar, Tanzania. Check out other free destination guides here.
Plan a private trip to Zanzibar
Want a customized trip to Zanzibar with my guidance? You will get one-on-one help, tour guides, a full itinerary plan, hotel and flight bookings, a personal driver and more. Fill out the form and share some details on your tentative dates, number of travelers and more and I will reach out to you within 48 hours.