How I Explored Morocco's Most Vibrant City: Marrakech
Two days! That's all we had to explore Morocco's most talked about city- Marrakech. A total of 7 days in Morocco, three of which were to be spent in the Sahara desert, meant that we really didn't have a lot of time to work with.
What do you do when you only have two days to explore a very beautiful country with lots to see and do? You make every second count! – Ufuoma
Marrakech has become a very popular tourist destination and it is easy to see why. It is aesthetically pleasing, vibrant, and full of character. It is a very impressionable city and worth the visit.
Here's how I managed to explore Marrakech in two days.
Day one – Breakfast, Majorelle Garden, Shopping at the souks, Spice Market, Fancy dinner
First, Breakfast
We stayed at The Grand Mogador luxury hotel and it came with a full complimentary breakfast. Even though the menu was vast, I stuck to what I was familiar with, which is – eggs, bacon, sausages and freshly squeezed juice. Can't go wrong with that.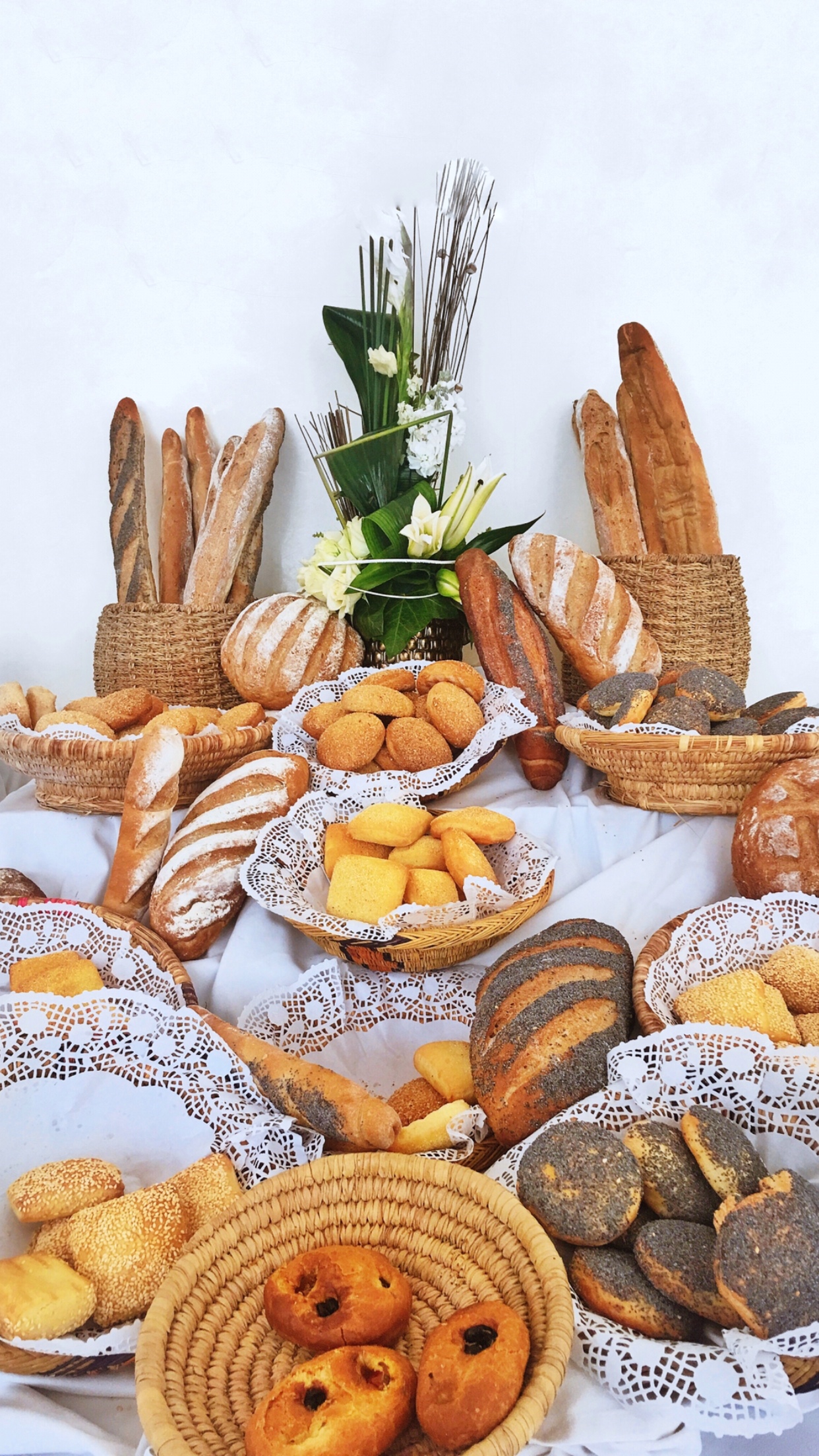 Majorelle Garden
We kicked off our adventures in the famous Majorelle Garden, also called Le Jardin Majorelle. The Majorelle Garden is a 2 and a half acre botanical garden and one of the most visited sites in Morocco. We met a long line at the entrance but it took only a few minutes to get in. Admission costs 70 dirhams and I can tell you now, it is worth it.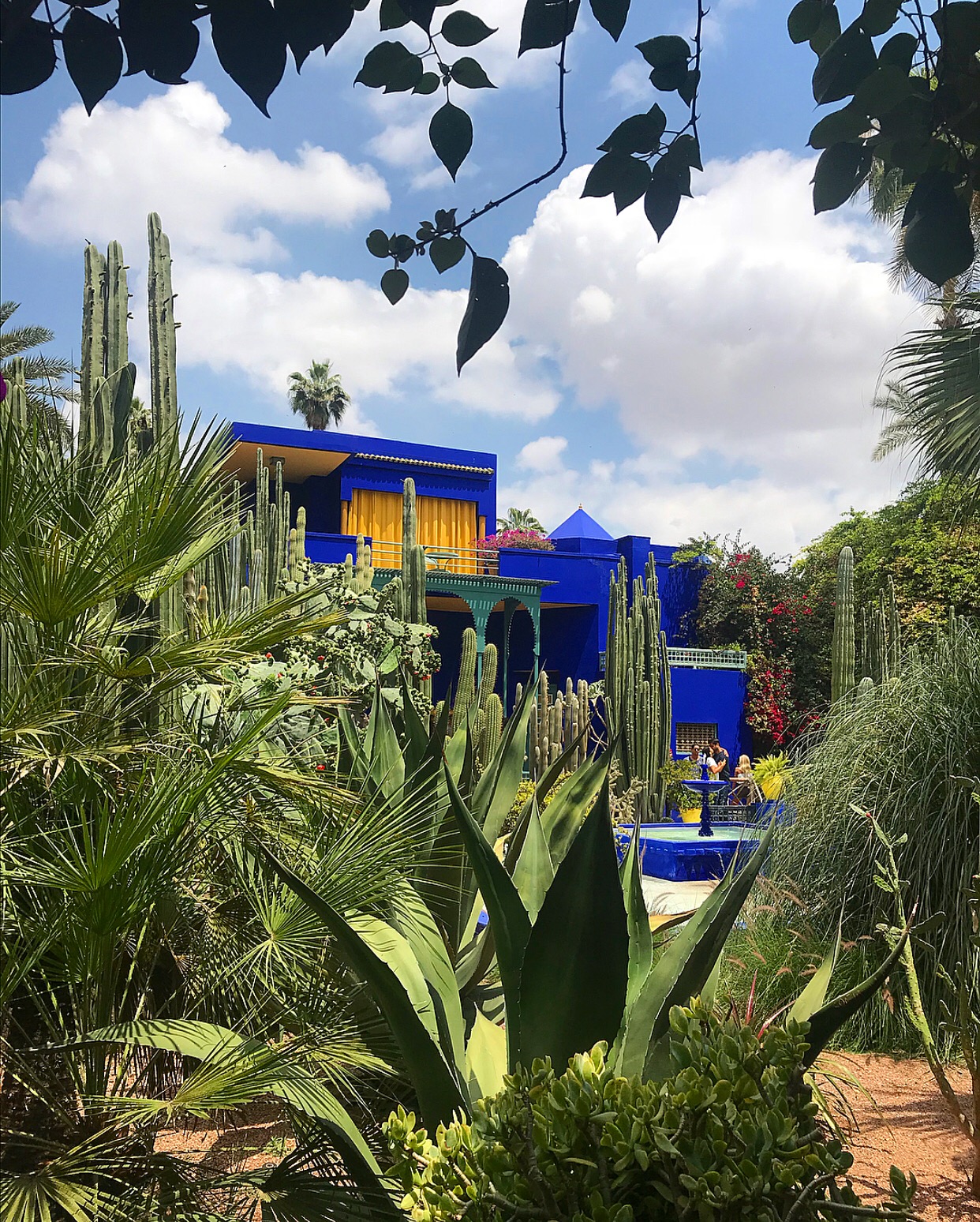 A french painter called Jacques Majorelle created the Majorelle garden and he took 40 years to get it all set up. The garden has a charming, luxurious feel to it and you can hear the birds chirping.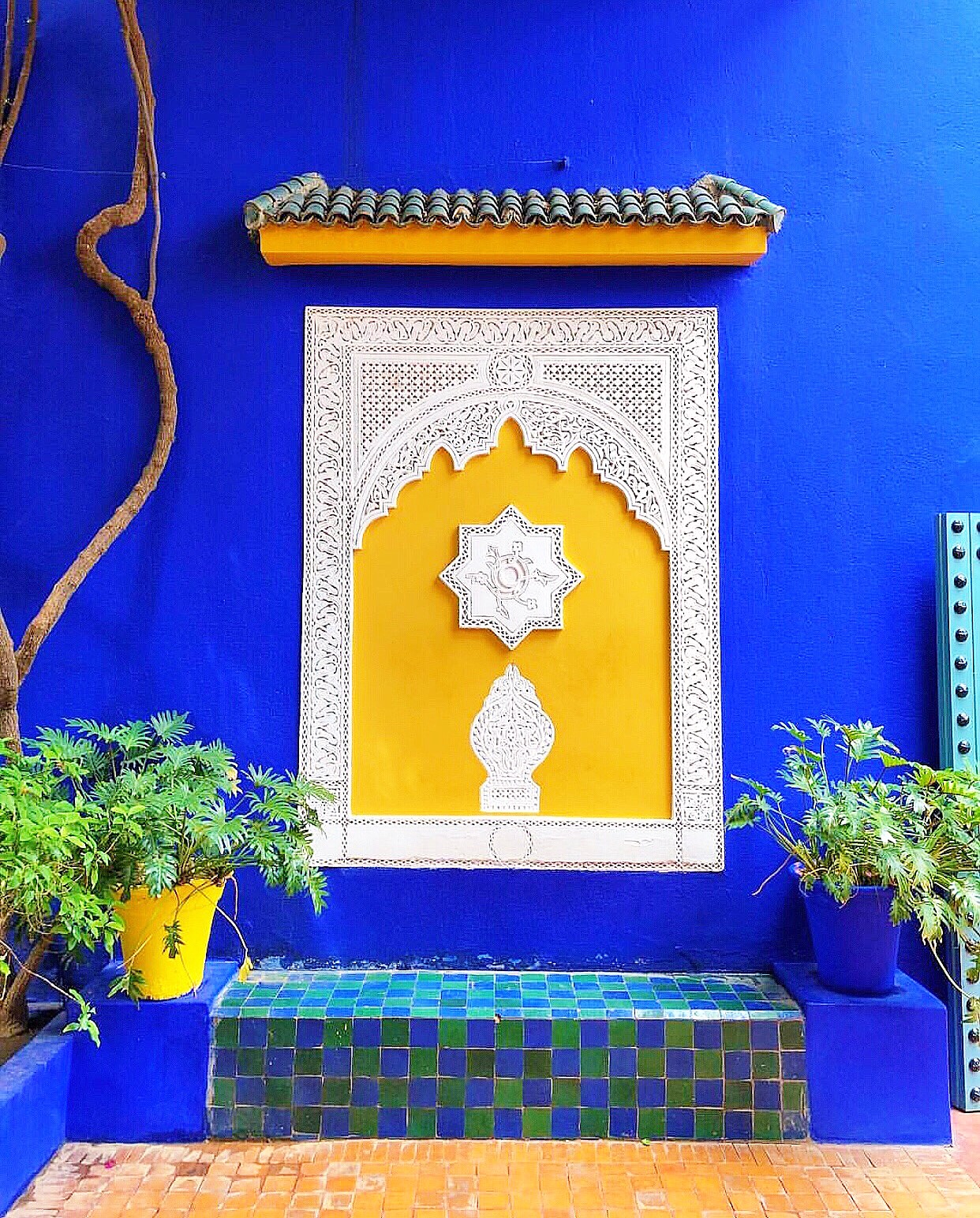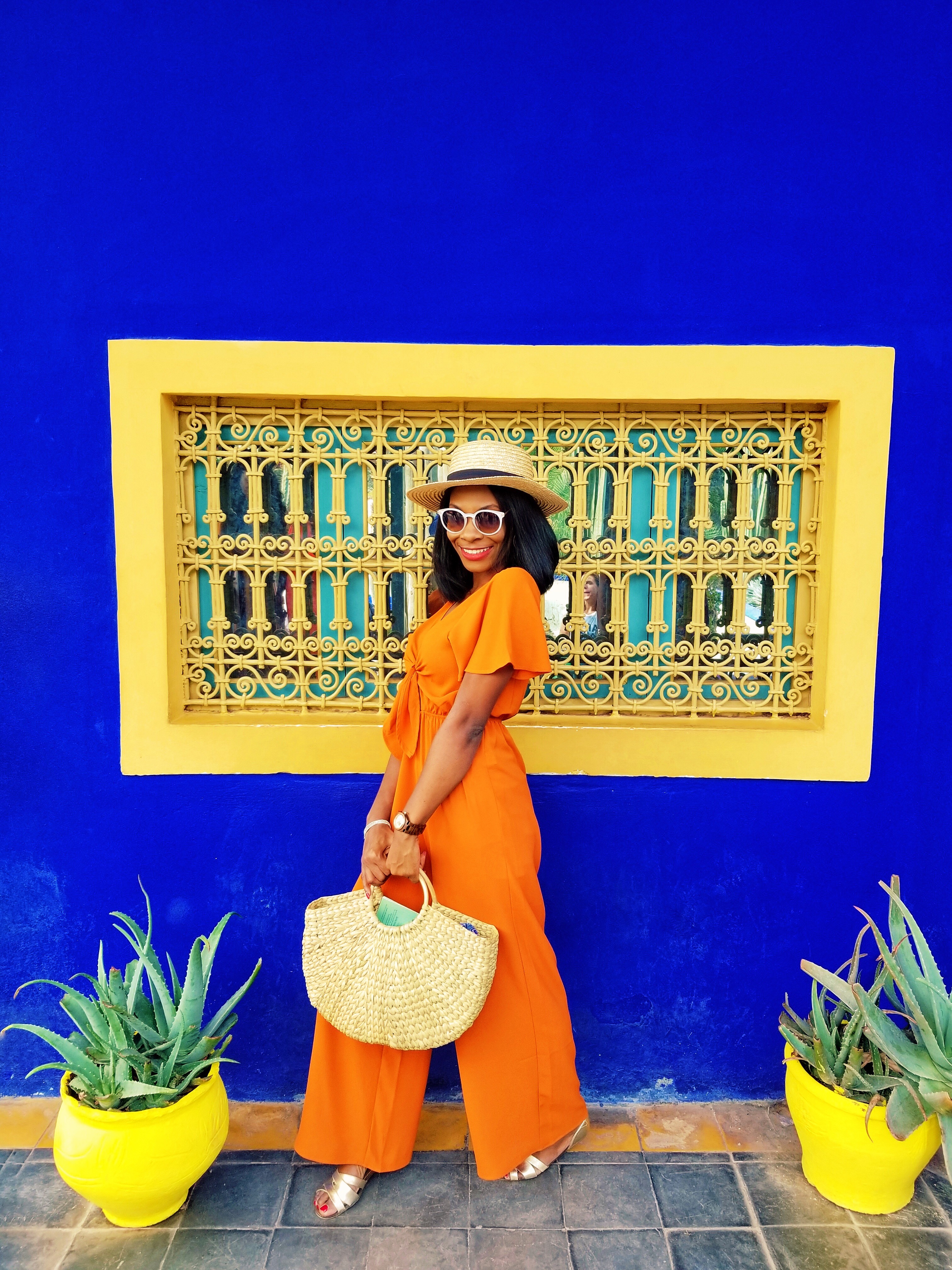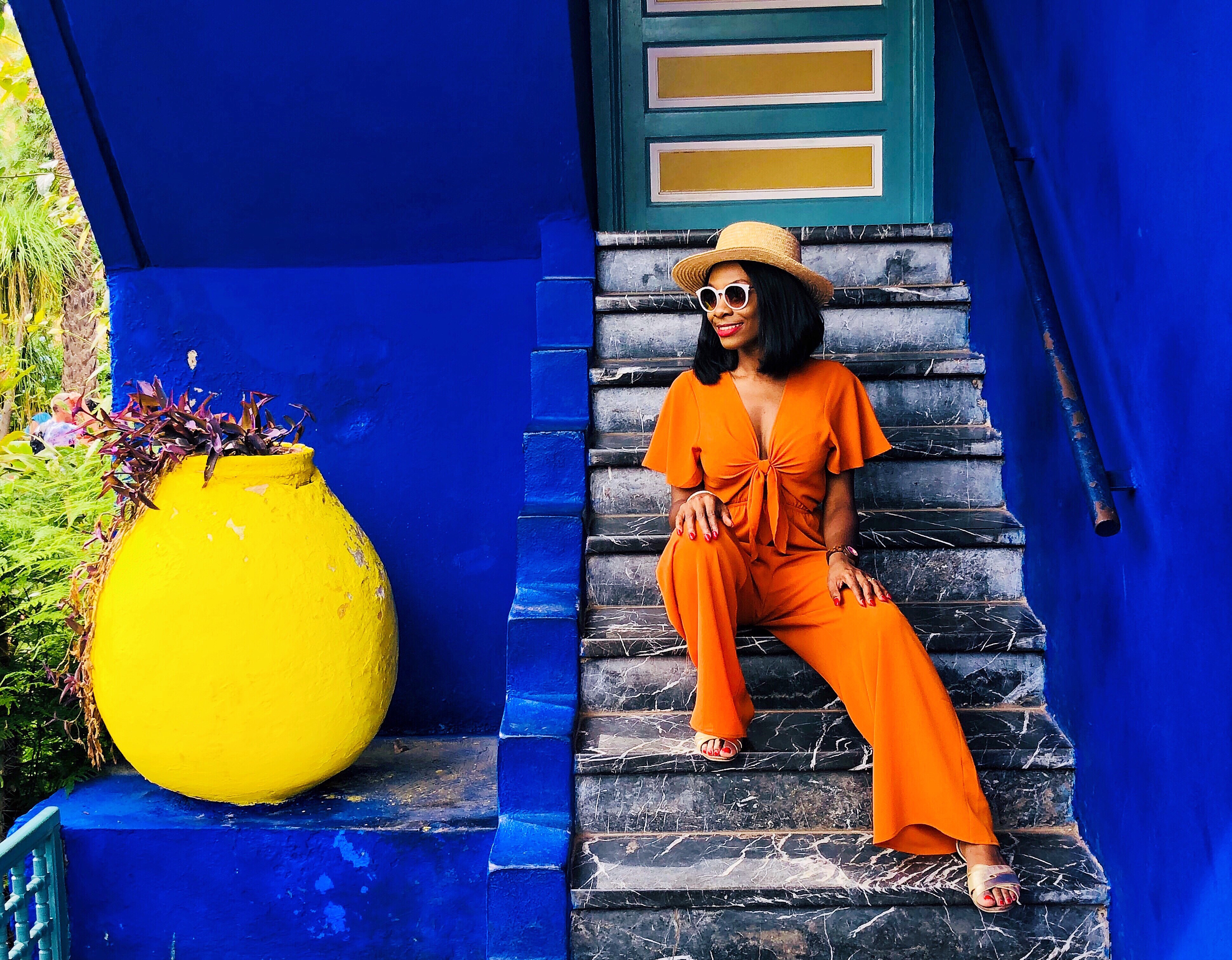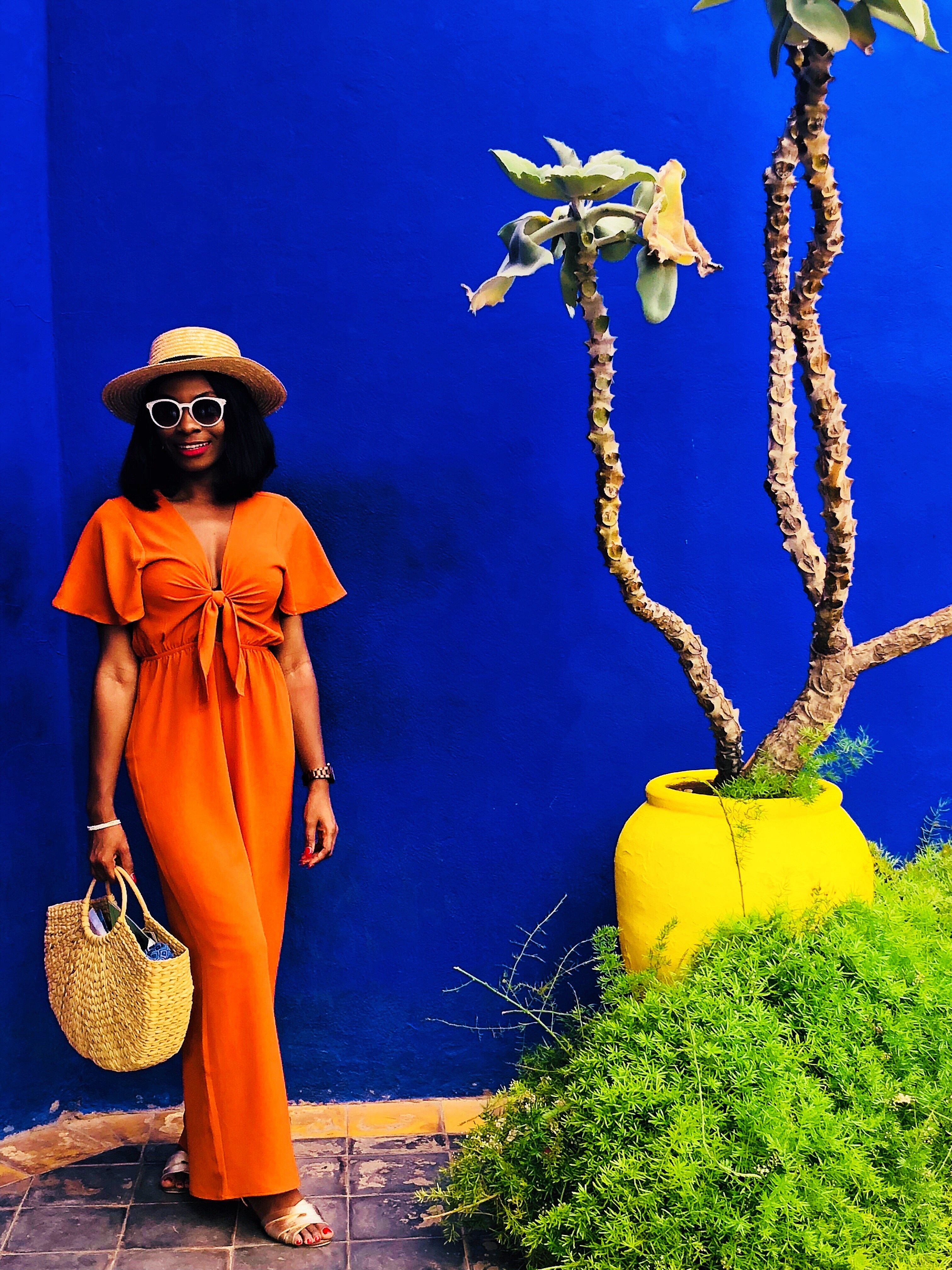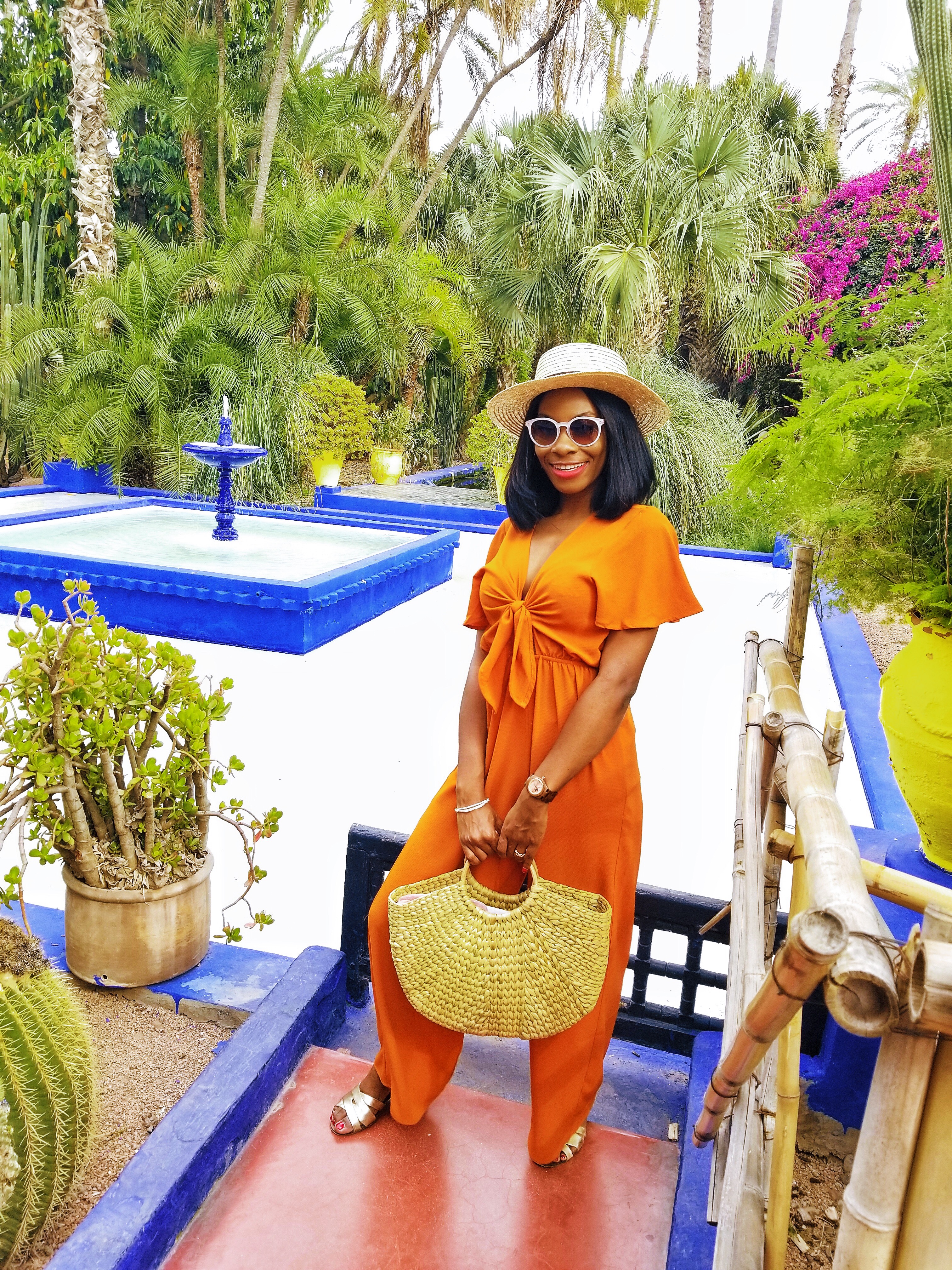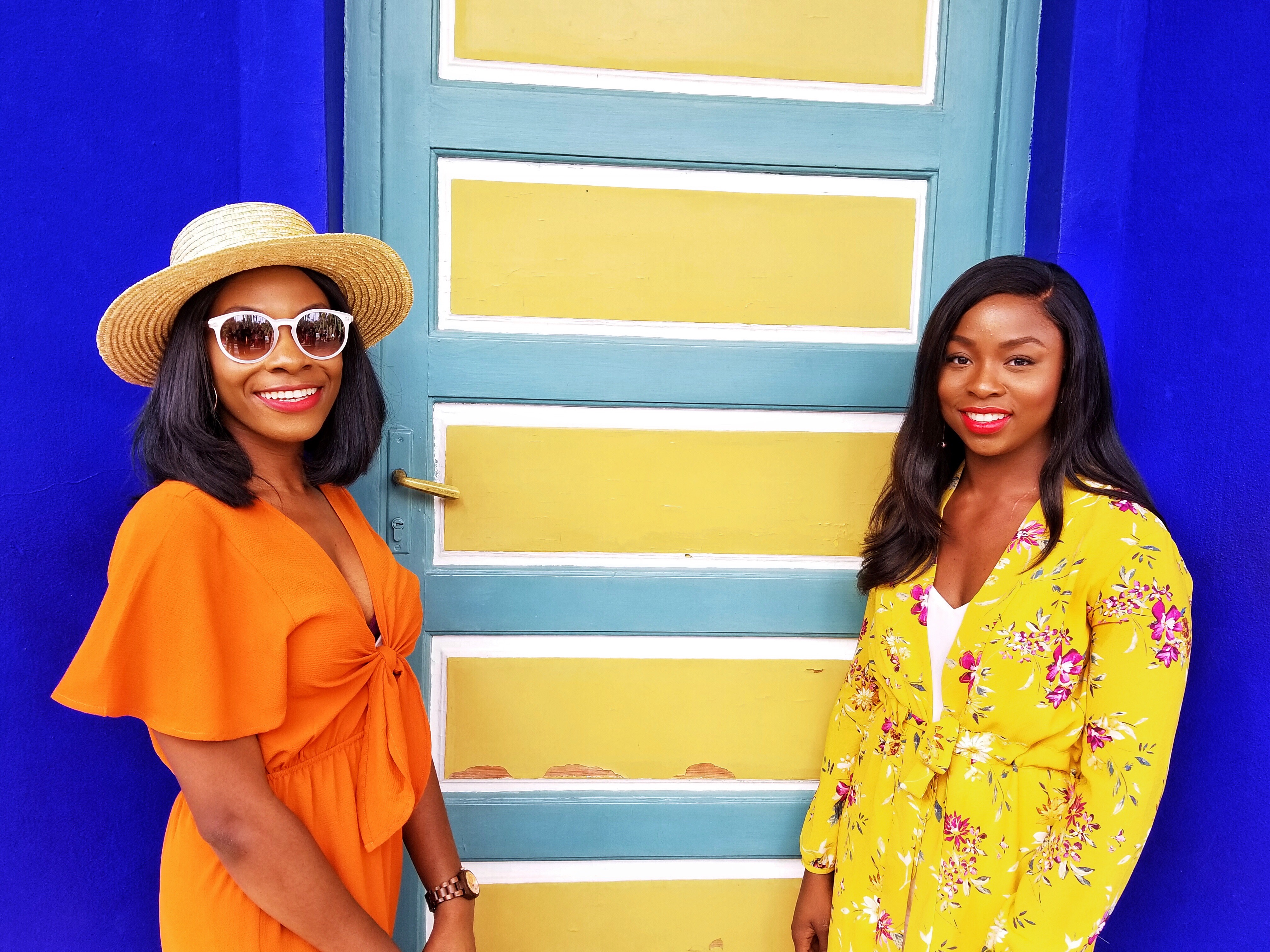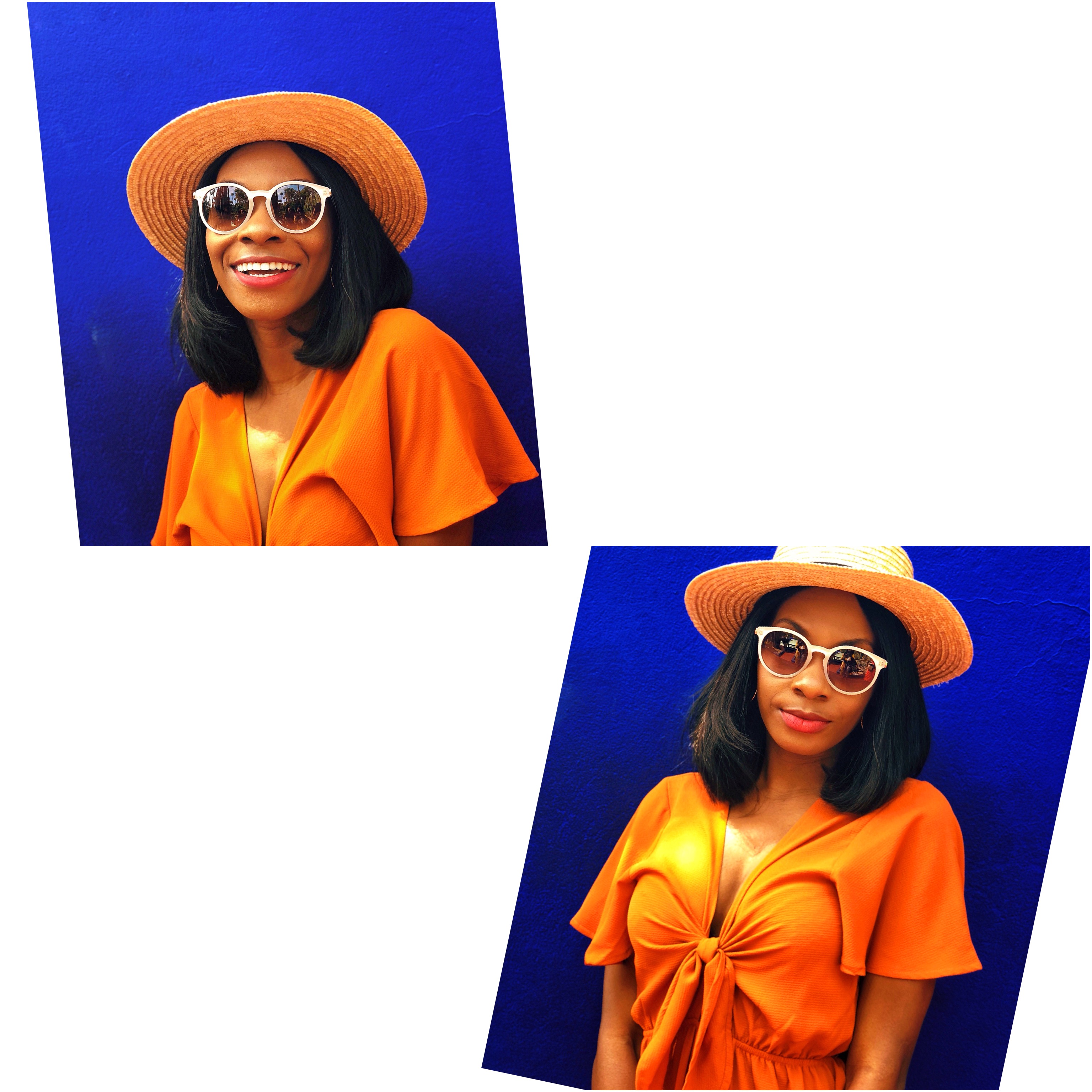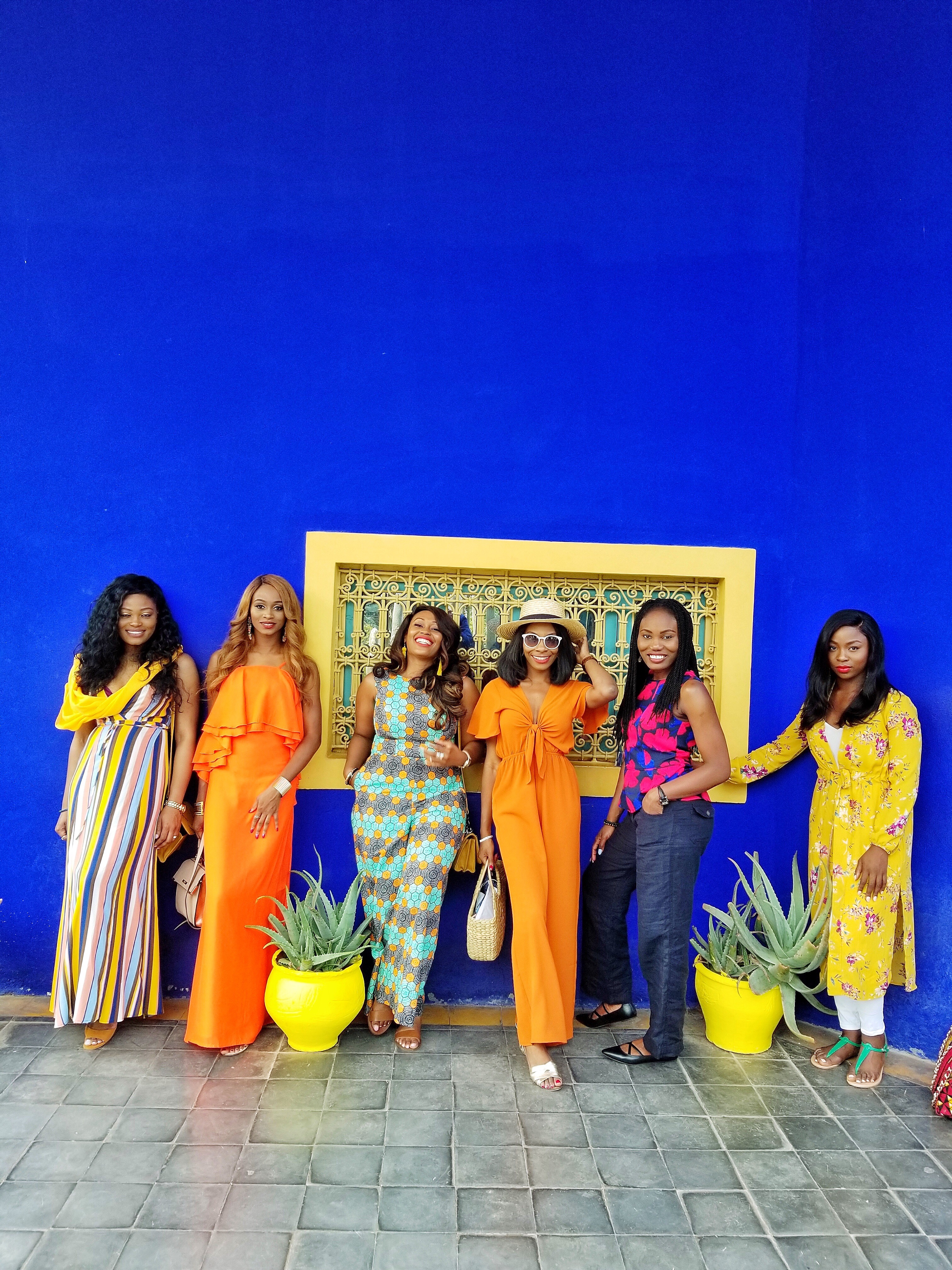 Shopping at the souks and spice market
What's a visit to Marrakech without venturing into the souks and spice market? This is the heart and soul of the city and the experience is unforgettable. Get ready to put your bargain hats on as people are on the lookout to get your money.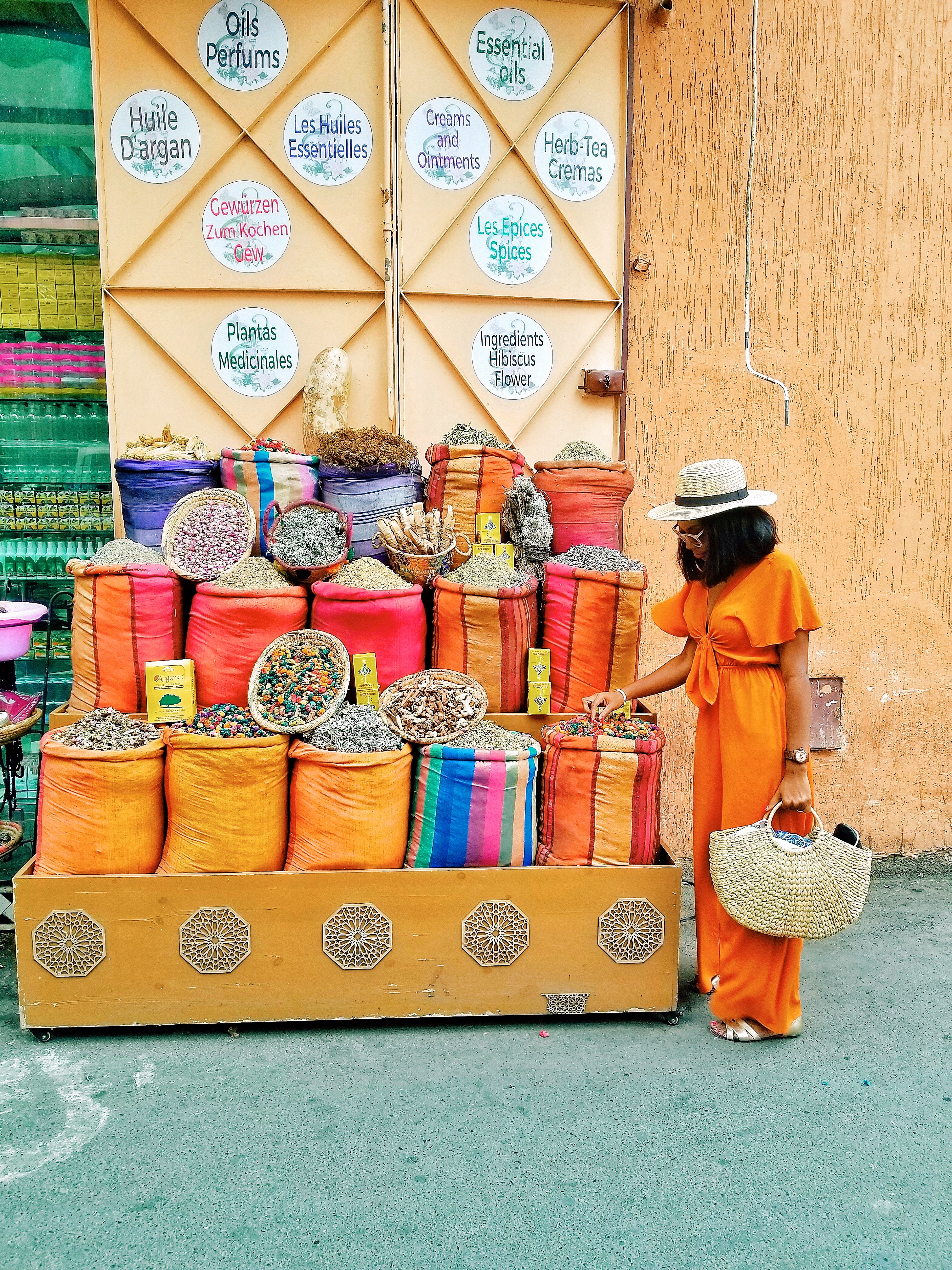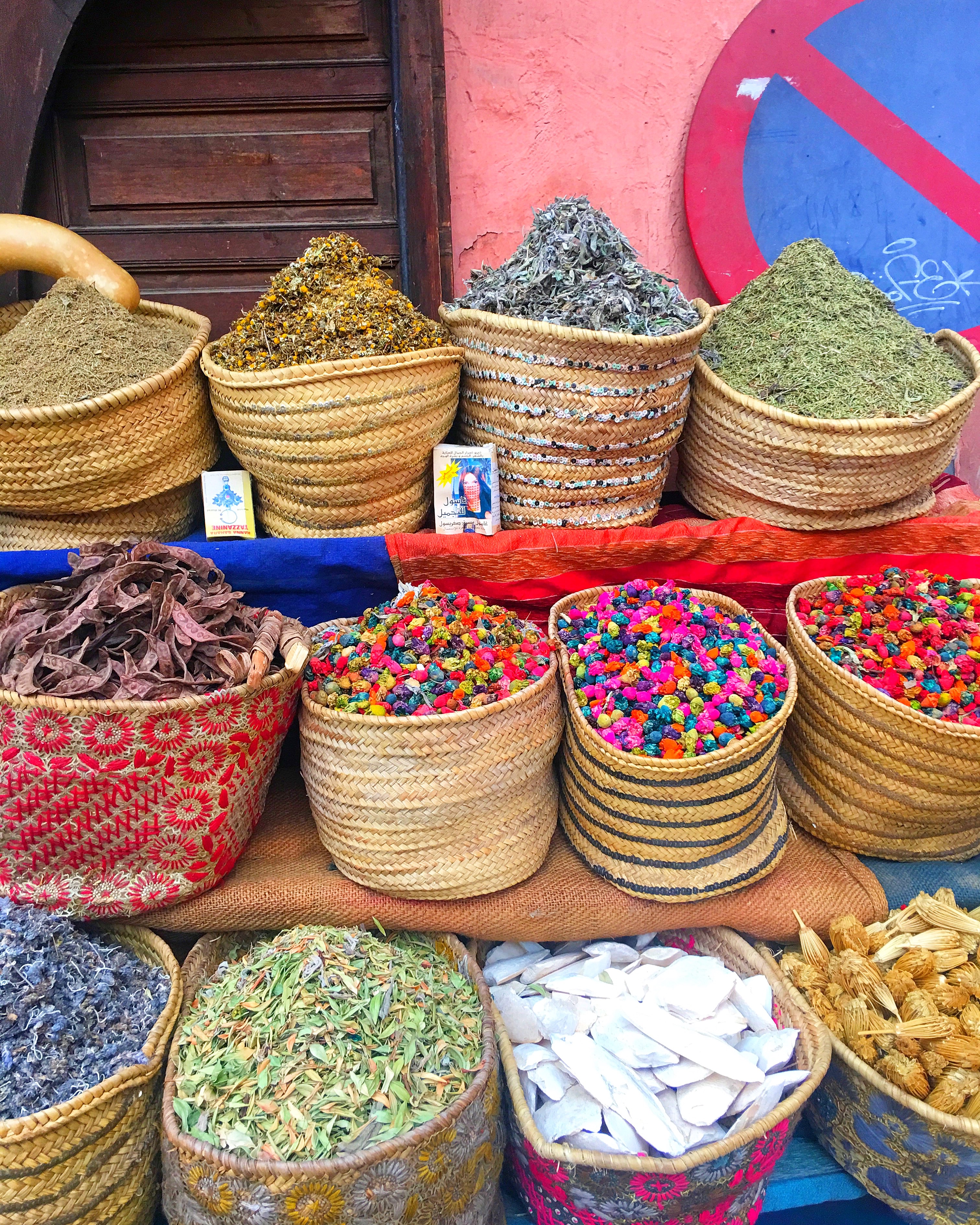 My advice? Cut the offering price by 3 and start the bargain from there. I bought a Kaftan that was initially 1200 dirhams for 200 dirhams and trust me when I say, it could have been cheaper.
In Marrakech, you'll find a lot of handmade goods and authentic leather. From argan oil to leather bags, handmade rugs, and so on. There's lots to buy in Marrakech.
Dinner at La Trattoria, Marrakech
Closed out an already awesome day with a dinner at La Trattoria restaurant. This is an Italian restaurant with a killer ambience. The customer service is top-notch, the menu is buzzing. To top it off, the food tastes amazing. Did I mention this was my birthday? It was the perfect way to ring in a new year.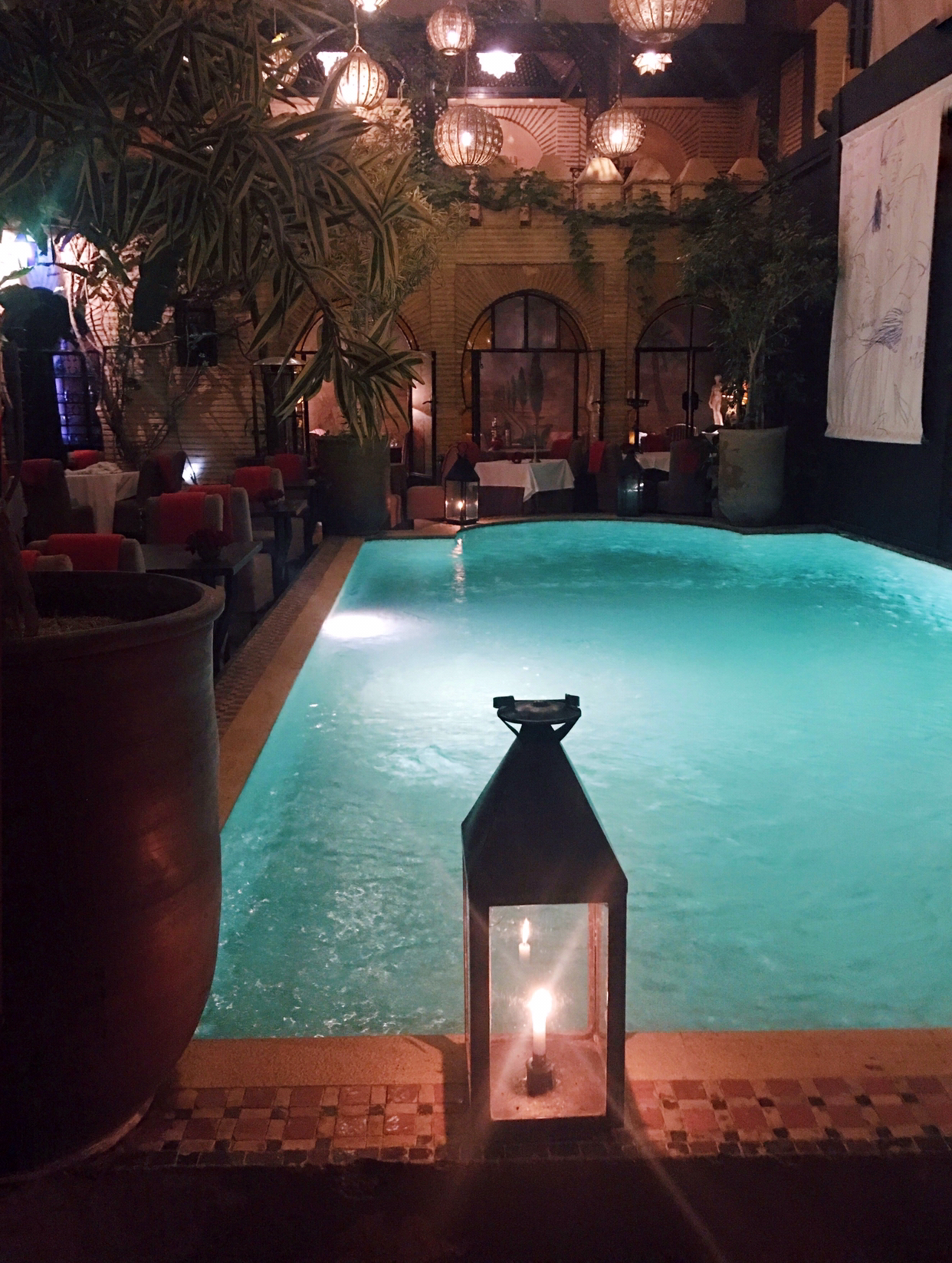 Day two – La Mamounia, Bahia Palace, more shopping!
For day two, we had planned to see La Mamounia, Bahia Palace and the Ben Youssef Madrassa. The first two were a go but we unfortunately couldn't make it to Ben Youssef because it was Ramadan season and everything closed earlier than usual. Nonetheless, we had an amazing time in the two spots we visited. No complaints here.
La Mamounia
La Mamounia is a breath of fresh air. This place is stunning (but then again, everywhere in Marrakech is!) I particularly loved the greenery and how they matched with the tiles. All that green had me remembering my trip to Costa Rica. It was such a pleasant place.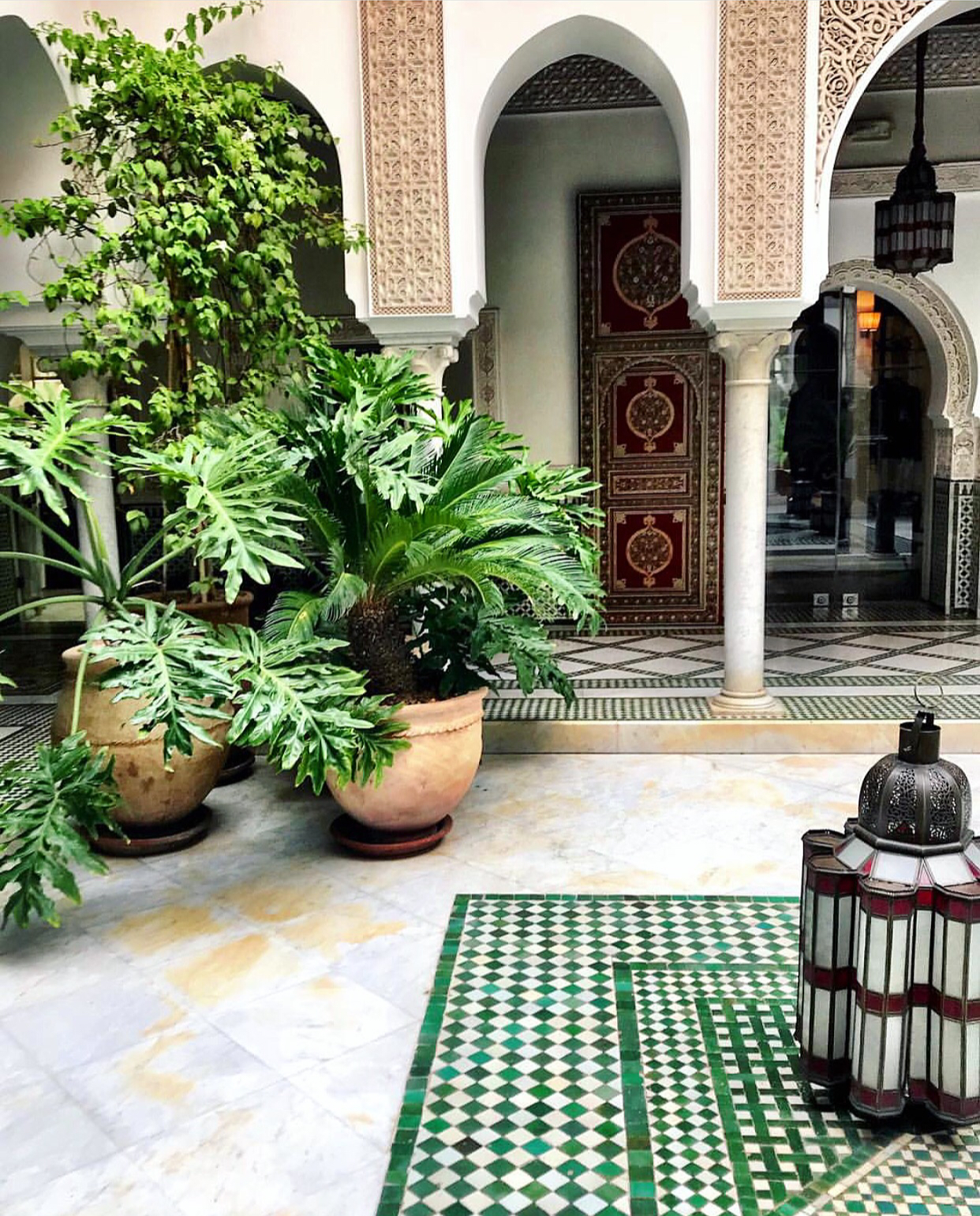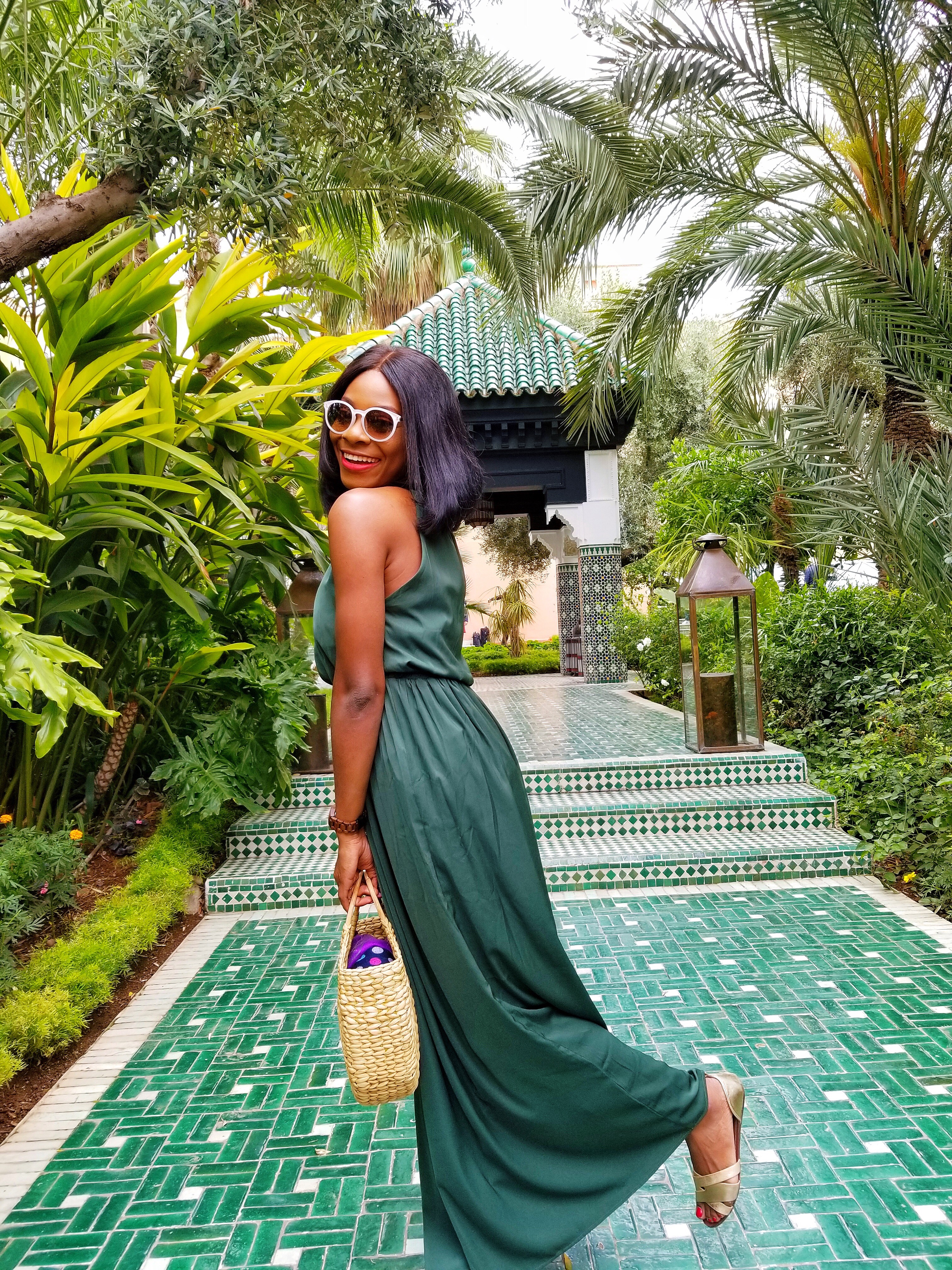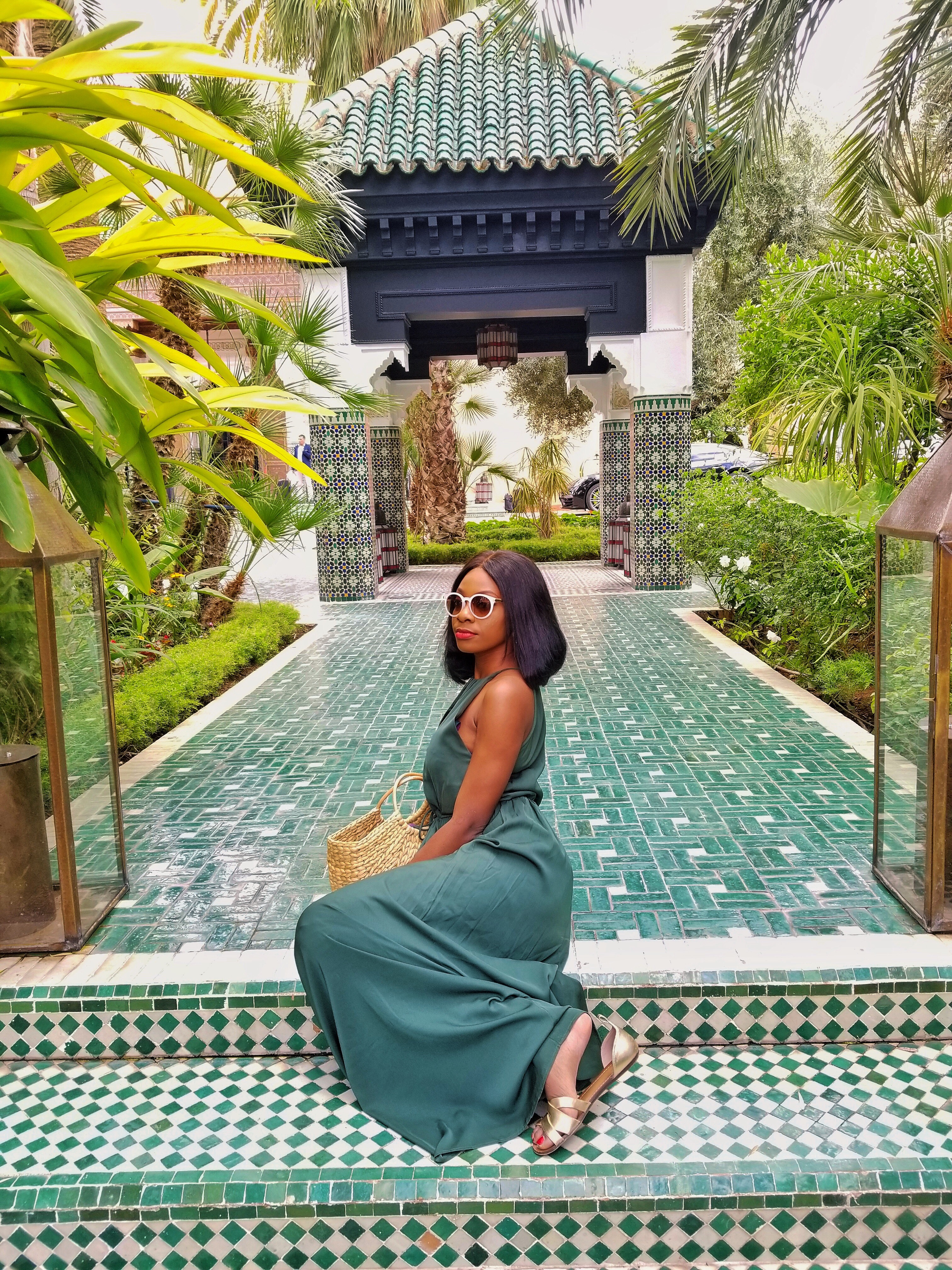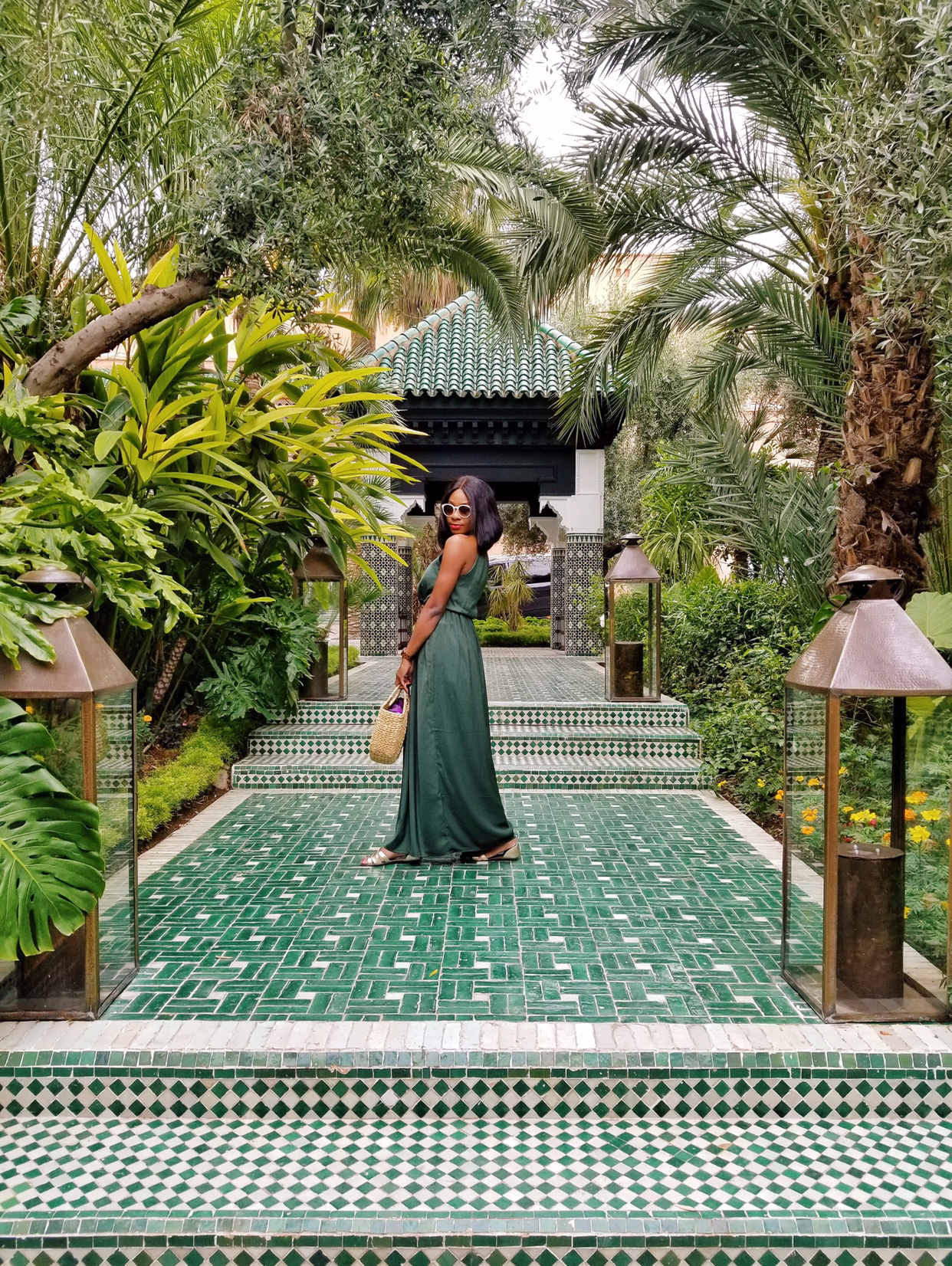 Bahia Palace
Imagine visiting Marrakech and not hitting a palace? I'll be damned! I loved how clean, airy and quaint Bahia Palace was. The tile work in this place is incredible. Bahia means "brilliance" and I think it lives up to its name.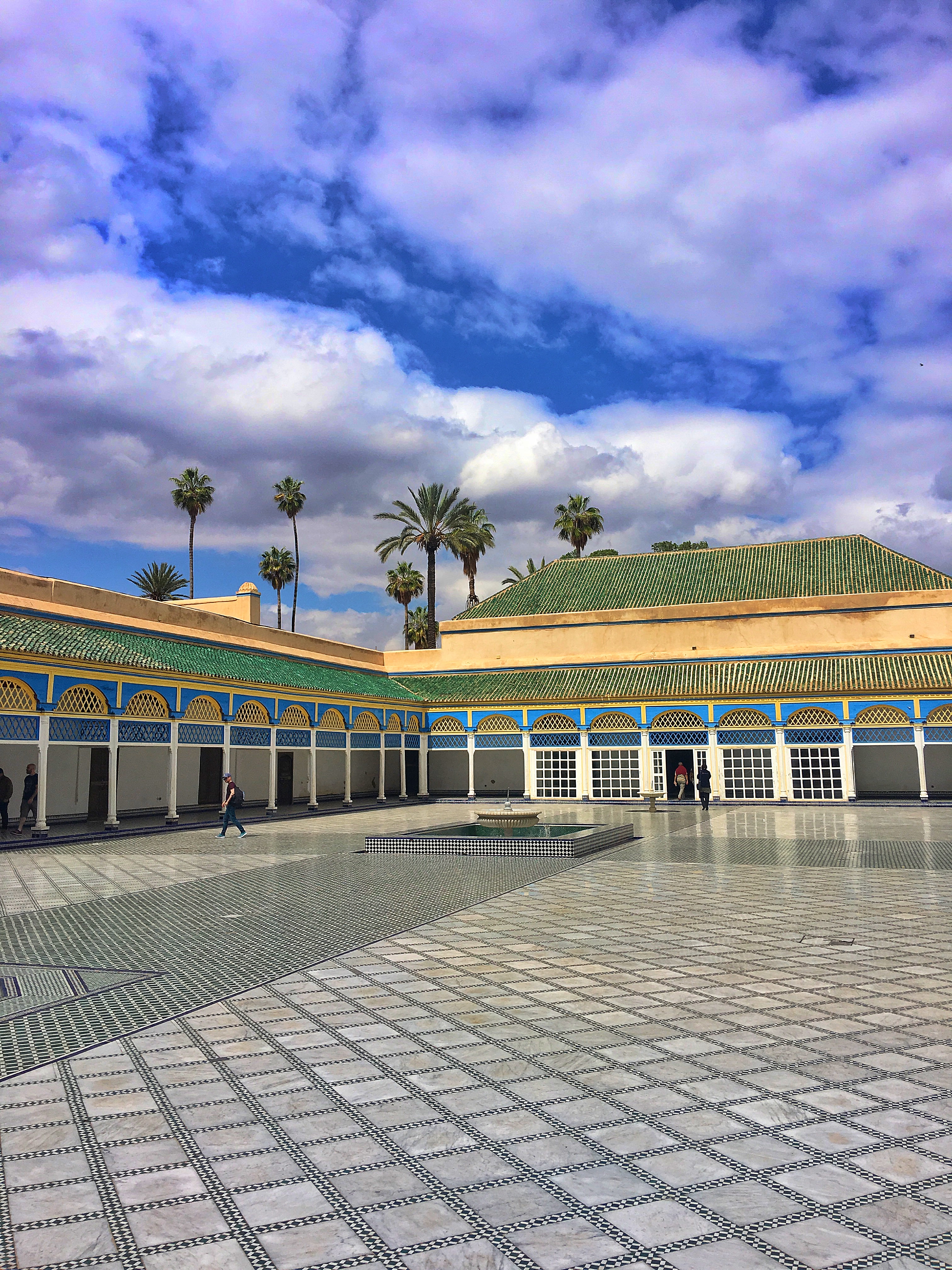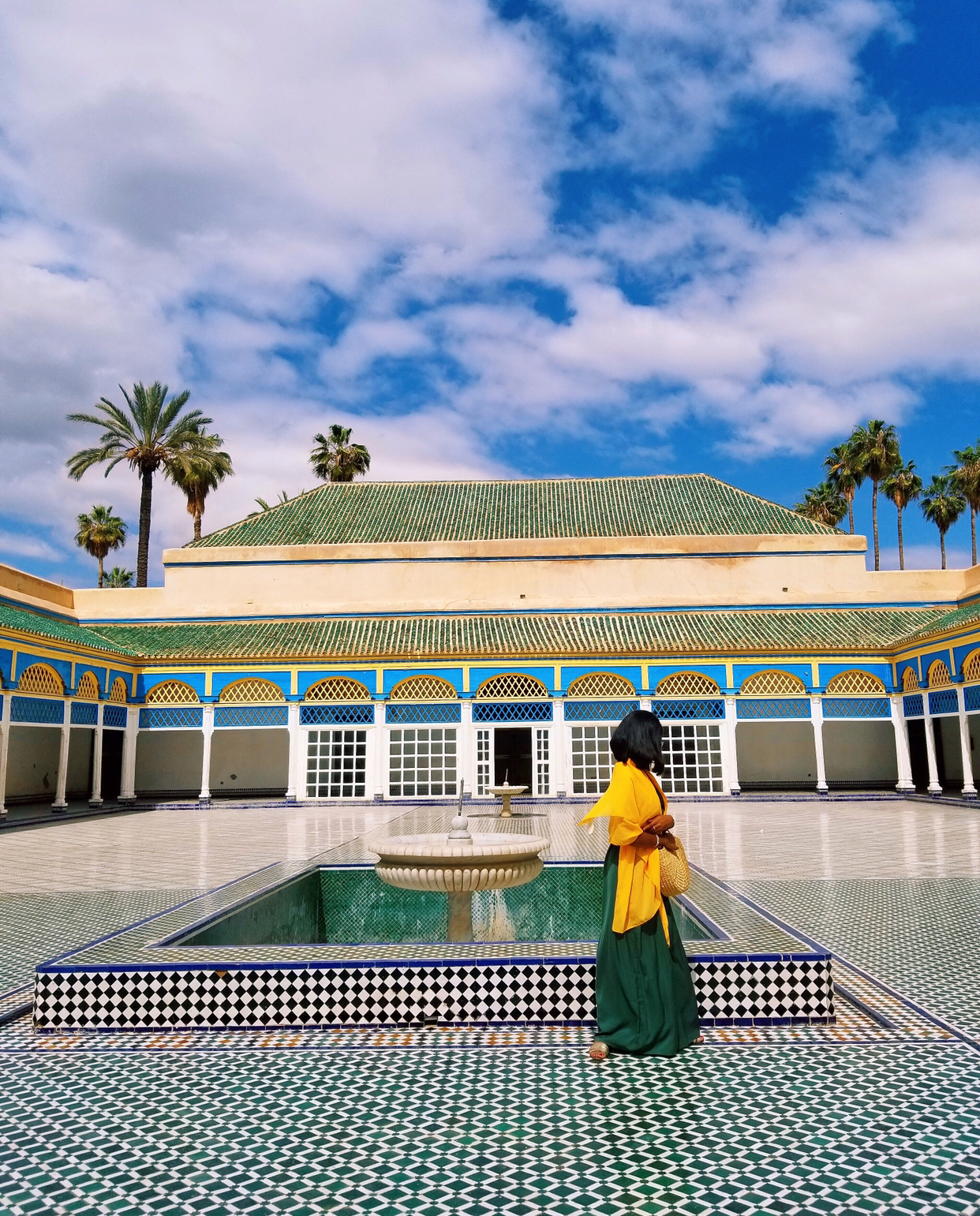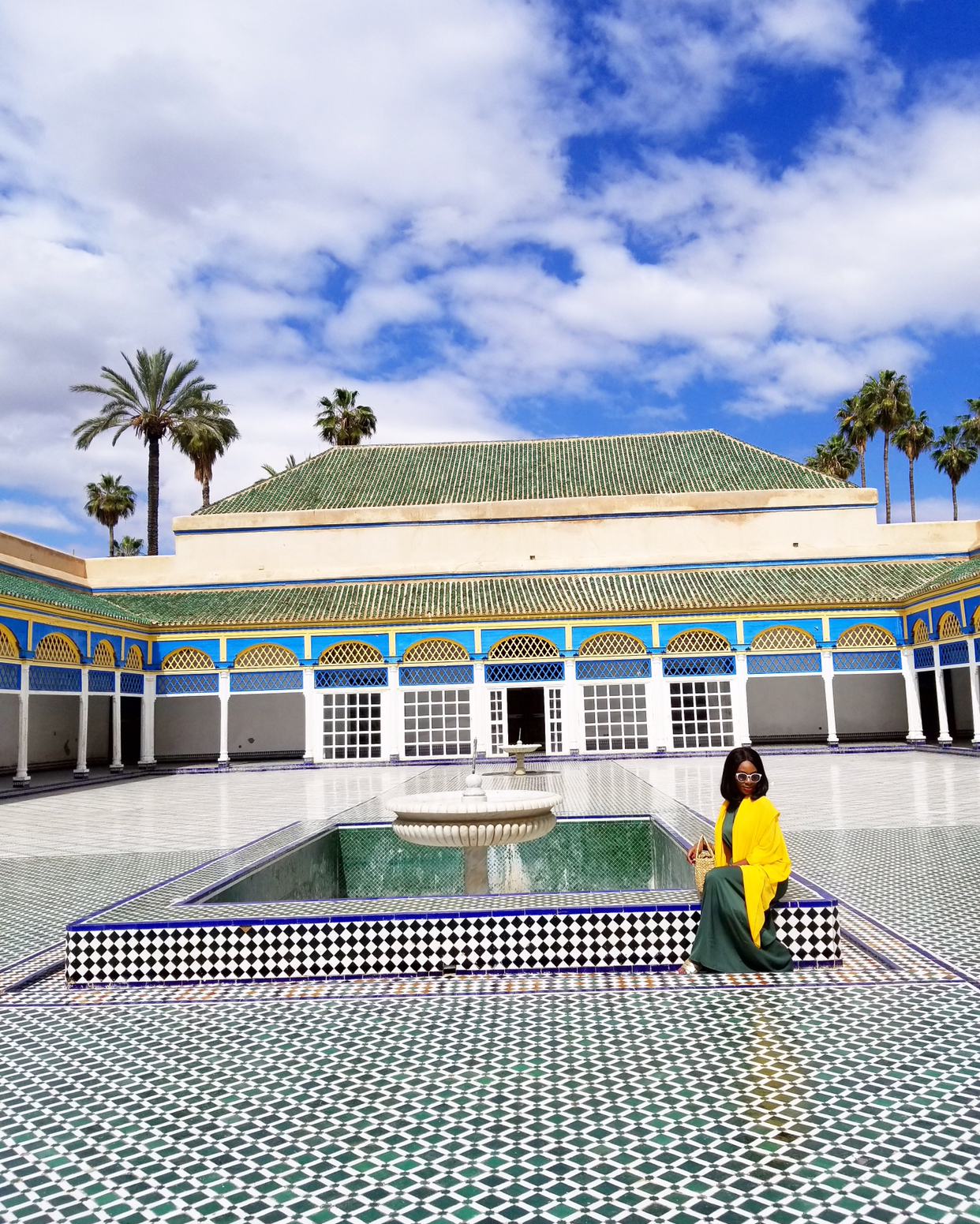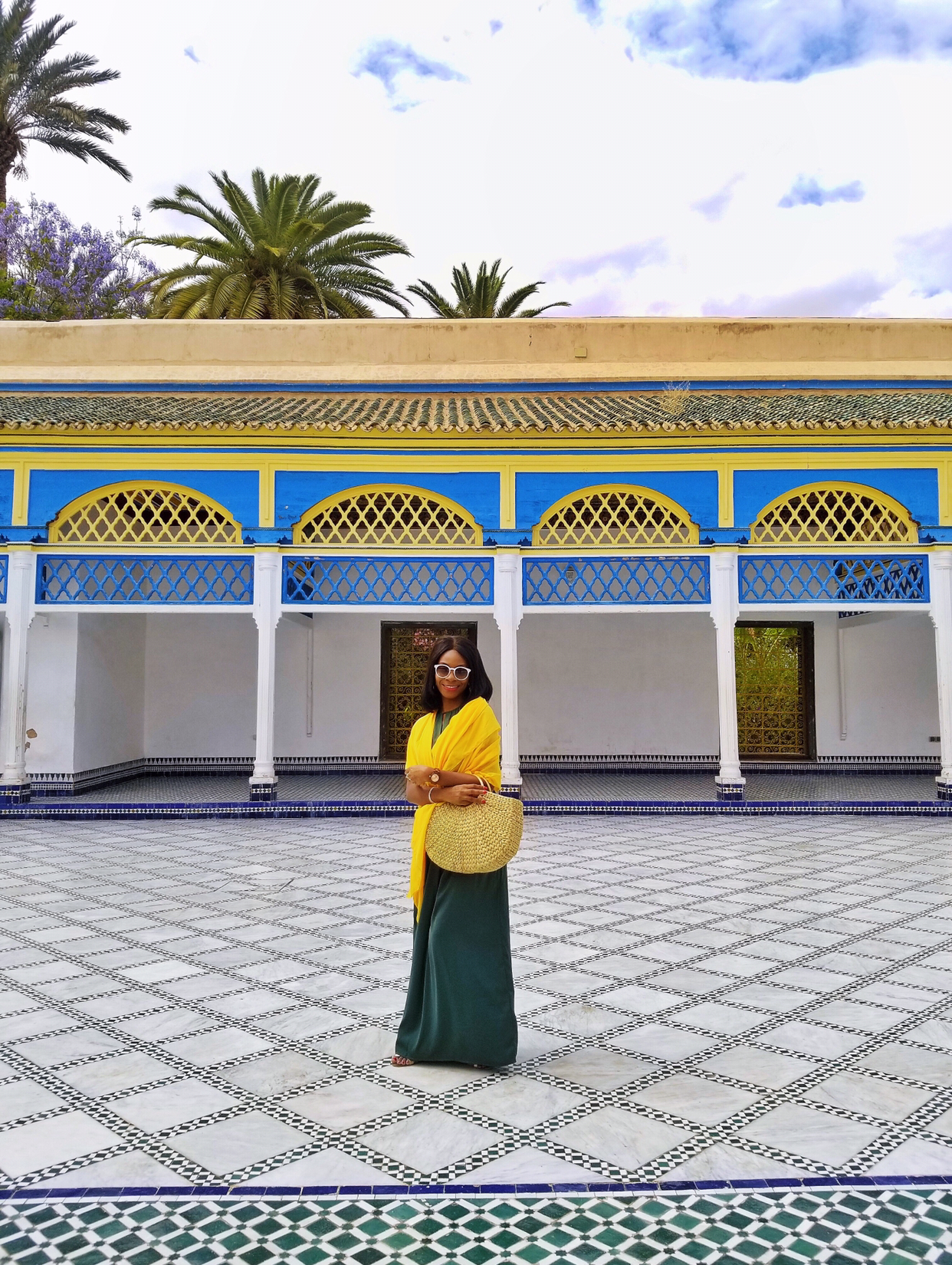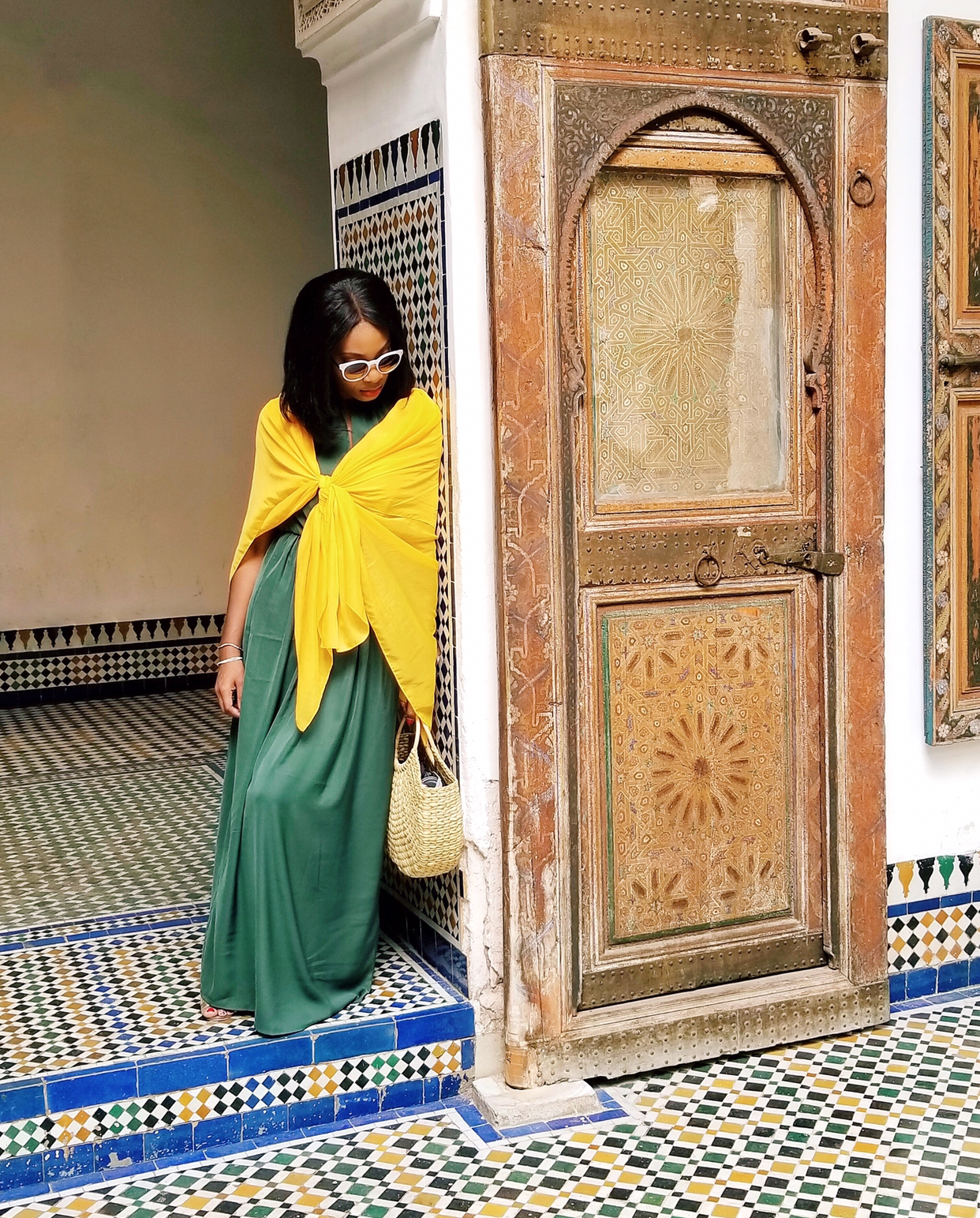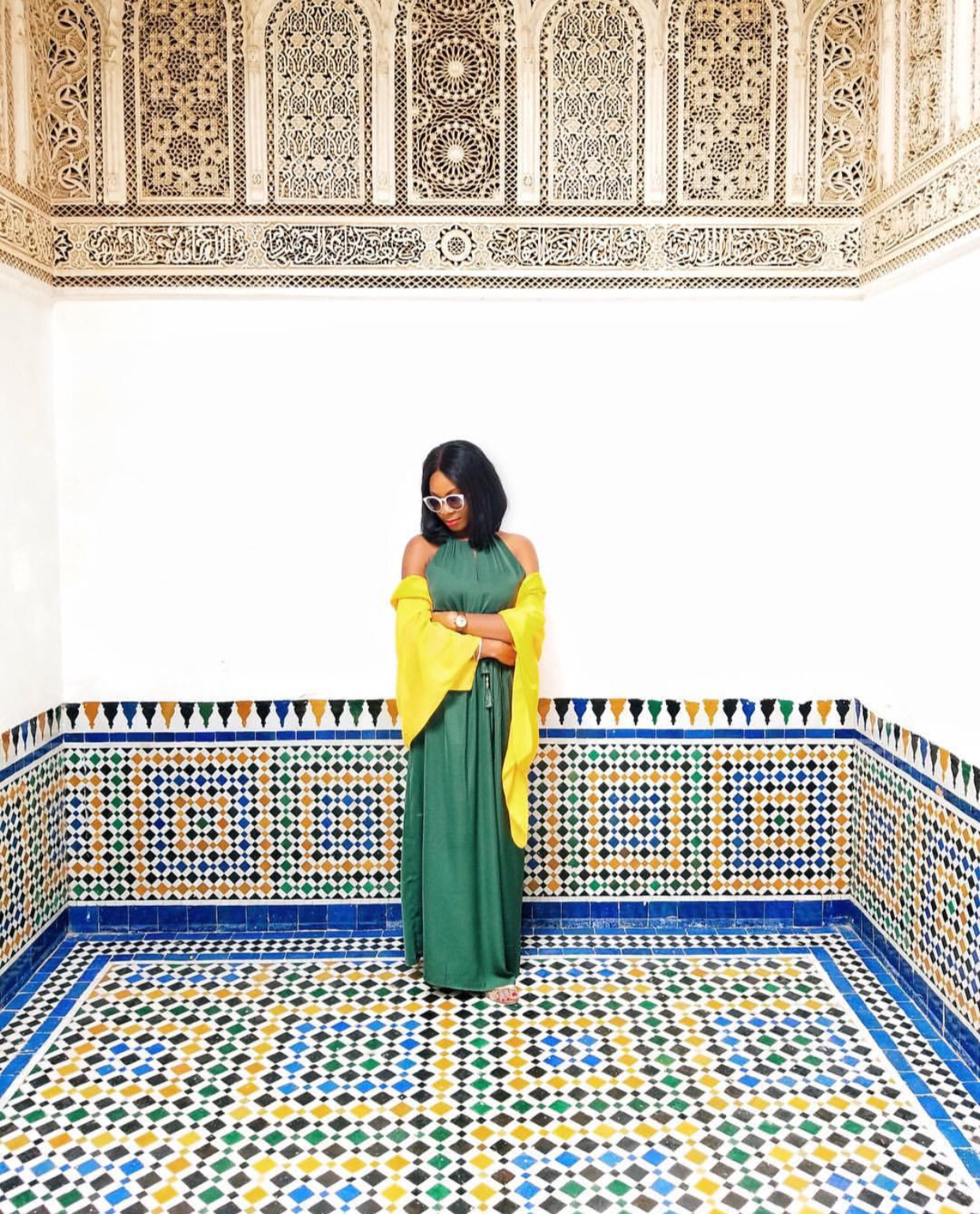 More shopping
Like I mentioned earlier, there's so much to buy in Marrakech so we hit the souks after touring on day two. I ended up buying two more ceramic bowls and if I had my way, I'd have carted away with a lot more.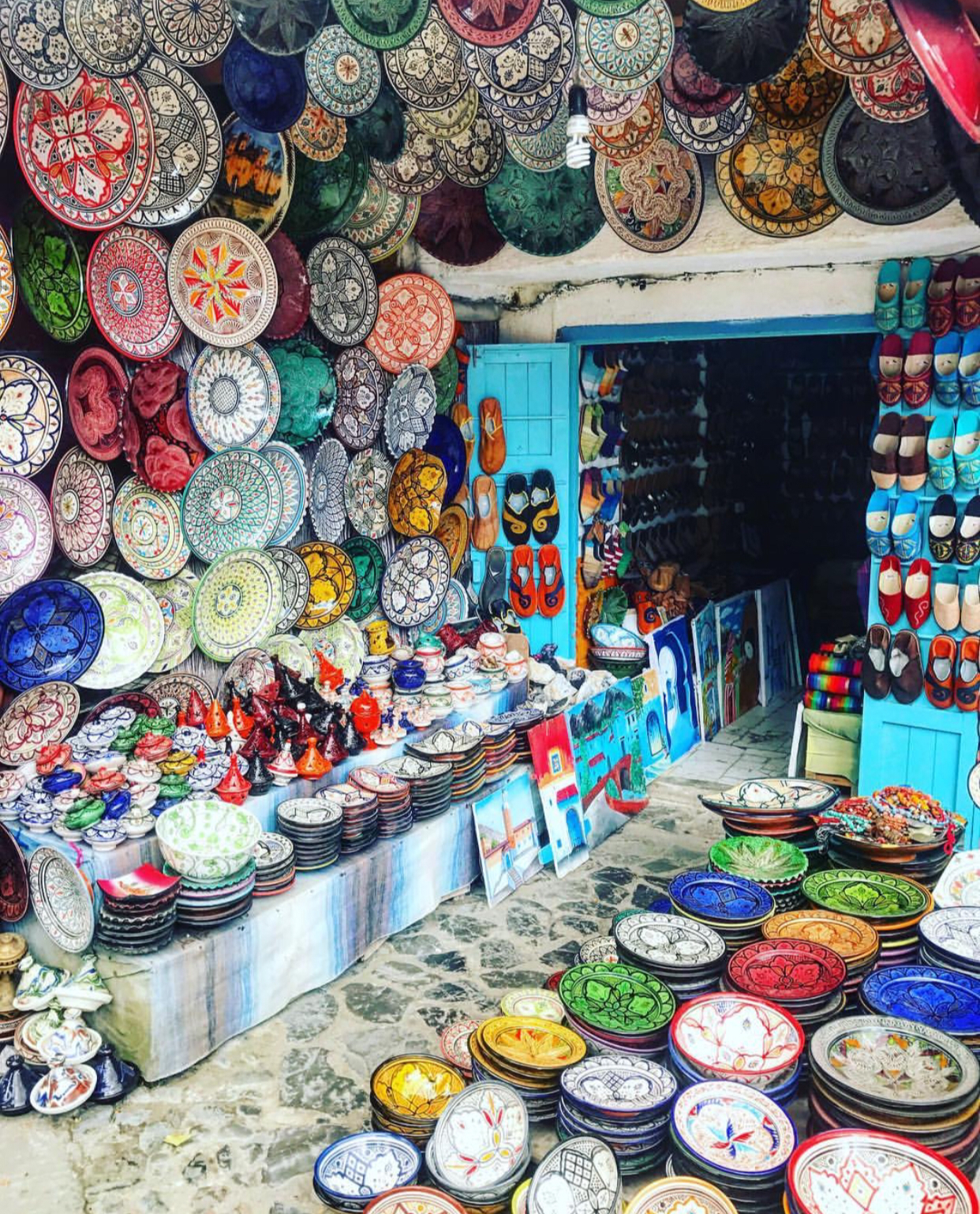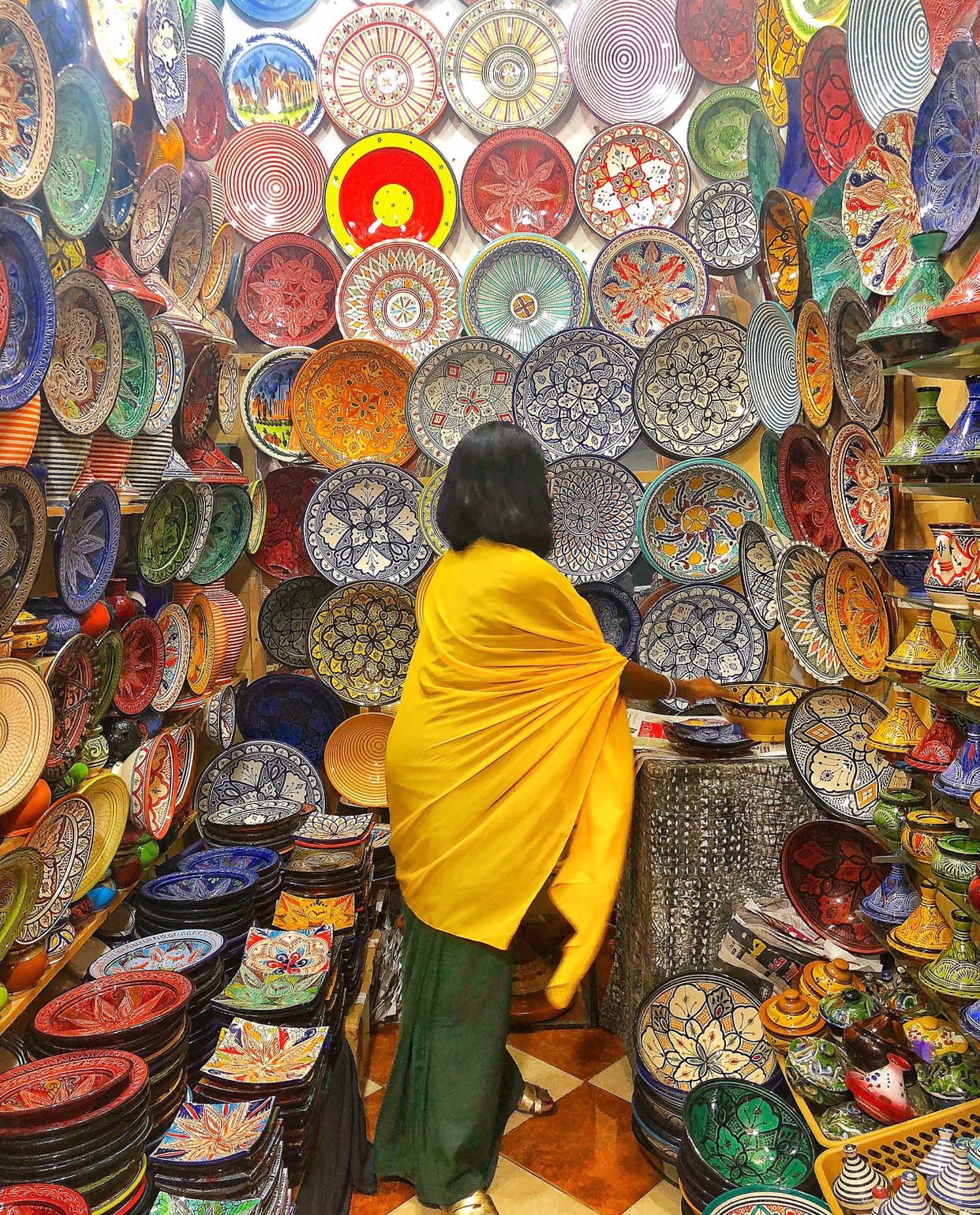 Marrakech in summary – a delight!
I was nervous to visit Marrakech as before the trip; I heard so many negative reports in relation to harassment and cat-calling of women. However, my experience there was the absolute opposite. Apart from the locals trying to swindle you of your money, (this is common practice in a lot of countries, anyway.) they were warm and friendly and I have nothing but good things to say about the experience. I didn't like the riad we stayed at but we opted for Grand Mogador Menara Marrakech Luxury hotel which turned out perfect for us and our needs.
Conclusion
If you are considering a trip to Marrakech, go for it. It's one of the most aesthetically pleasing I have visited and there's a lot to do and see. Worth the time and money for sure.
Next week, I am taking you to the much anticipated Sahara Desert (my most stressful yet best experience in Marrakech). Subscribe here so you do not miss a thing. Follow me on Instagram and Twitter to keep up with my adventures.
Thank you so much for reading and stopping by.
I'll catch you next week.
Many blessings,