Egypt Meets New York: History, Art and Culture!
I never really liked museums as I thought they were kind of boring and just packed with history and stories that I could not piece together. It changed when I went for an art exhibition sometime this year and it dawned on me that I really wasn't visiting the right ones. (or maybe it was just a matter of interest.)
I visited the Metropolitan Museum of Art, New York last month and it definitely was the right one. Any museum/art lovers here? Let's fill our eyes with nice art, together.
A museum in New York City is a different kind of adventure and very far from the chaotic, fast paced, craziness that we I associate New York with. It's a calm, relaxing way to enjoy some great art and history without feeling swamped by the city. If you ever go to NY, you should definitely check this place out. If you are a gossip girl fan, sitting on the MET museum steps should already be on your bucket list.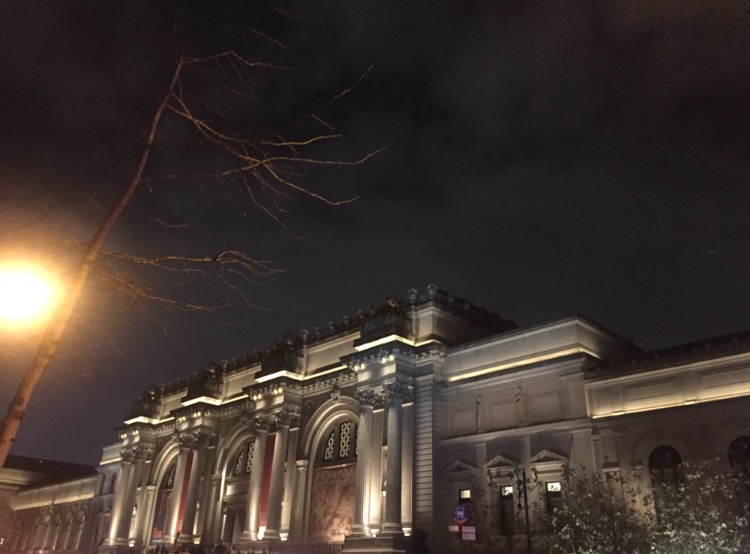 This place is huge. There are several exhibitions and there's something for everyone; fashion lovers, music lovers, art lovers, the works! This time, I did the Egypt history section and it was all sorts of amazing. I'll definitely go there sometime later to explore the place some more. There's still so much to see.
Tip: It is great to use the audio guide as makes the experience special. It's an extra $7 when you rent one at the museum but it is worth it. How it works: When you get to an object that you like, you type out the numbers on the device given to you and listen to the story behind it. How cool. More information on the audio guide here.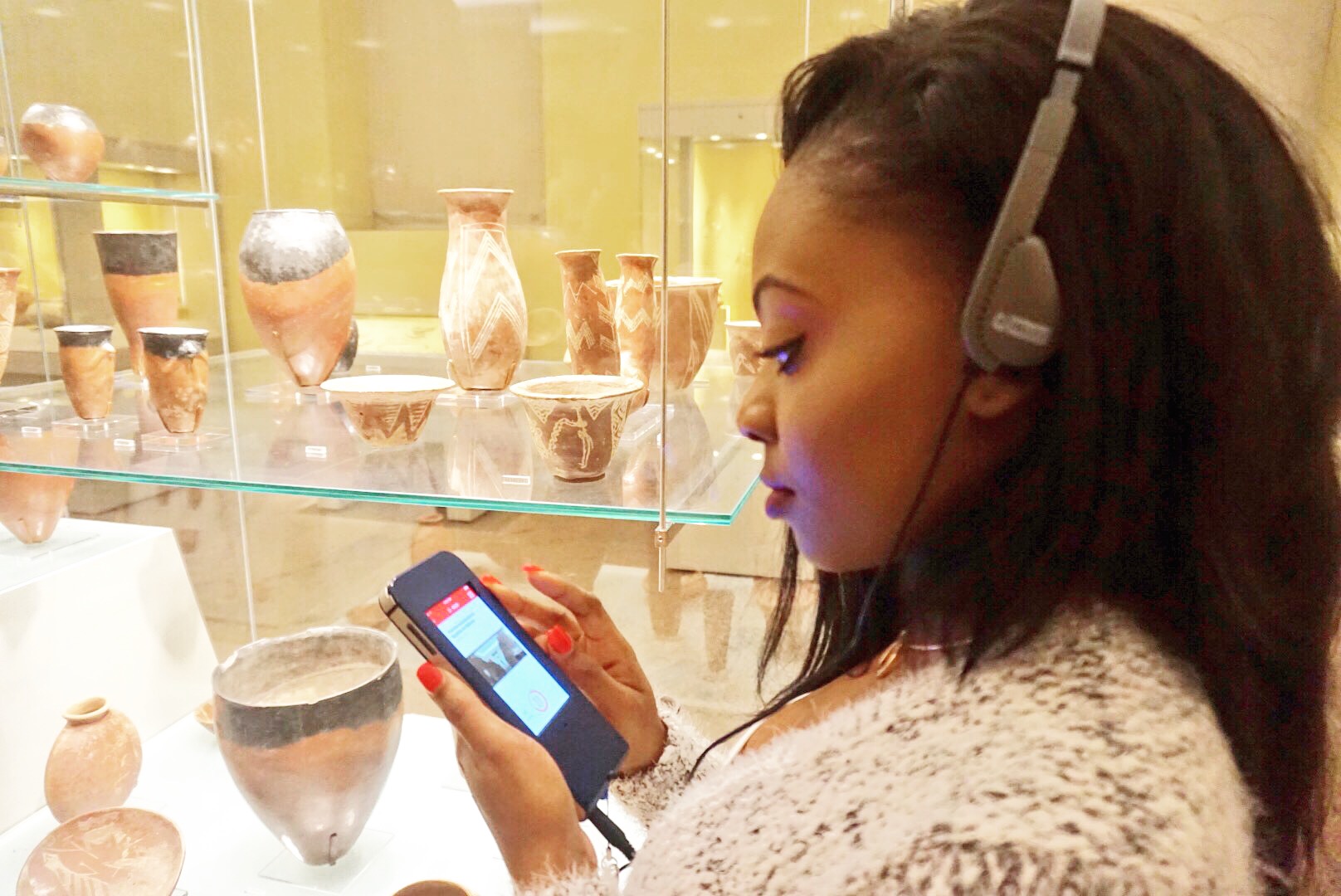 Open up your mind to the possibilities of being blown away by ancient history, amazing art and a great audio experience at the MET Museum. Not only is this place very picturesque, it feels like a different part of NY.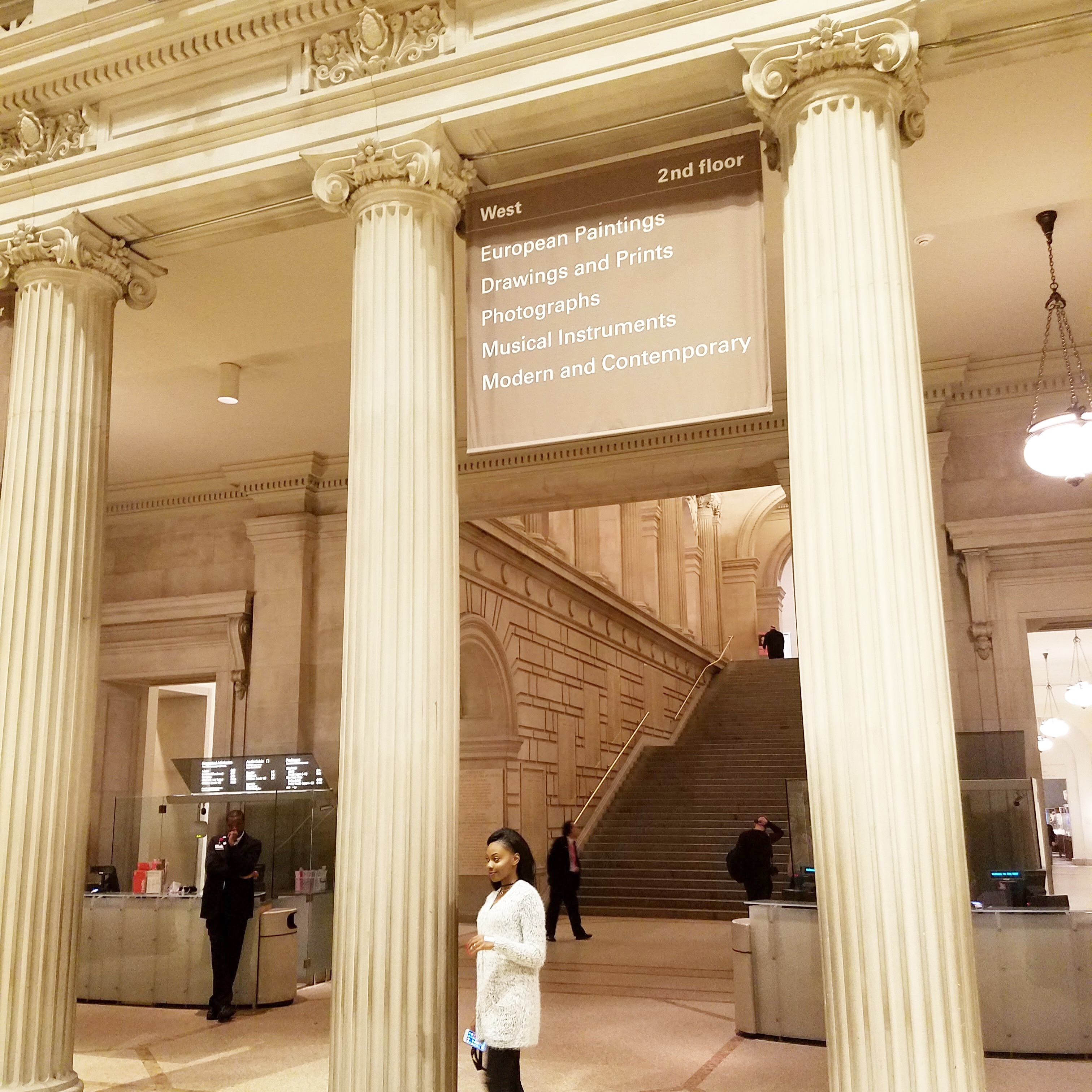 Enough talking, let the exploration of Egypt through New York, begin!
The MET museum's collection of Egyptian art is one of the finest and most comprehensive, outside Egypt.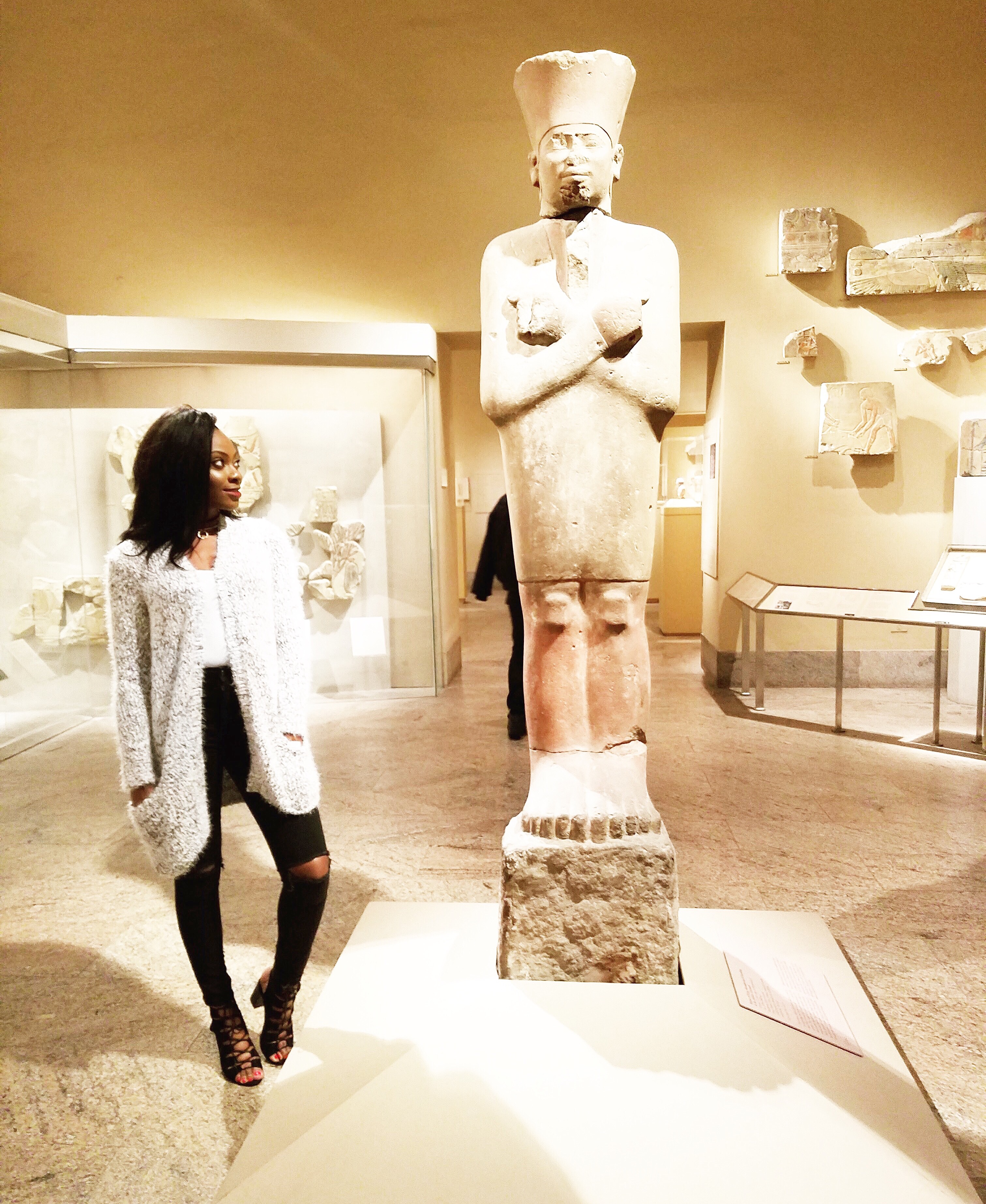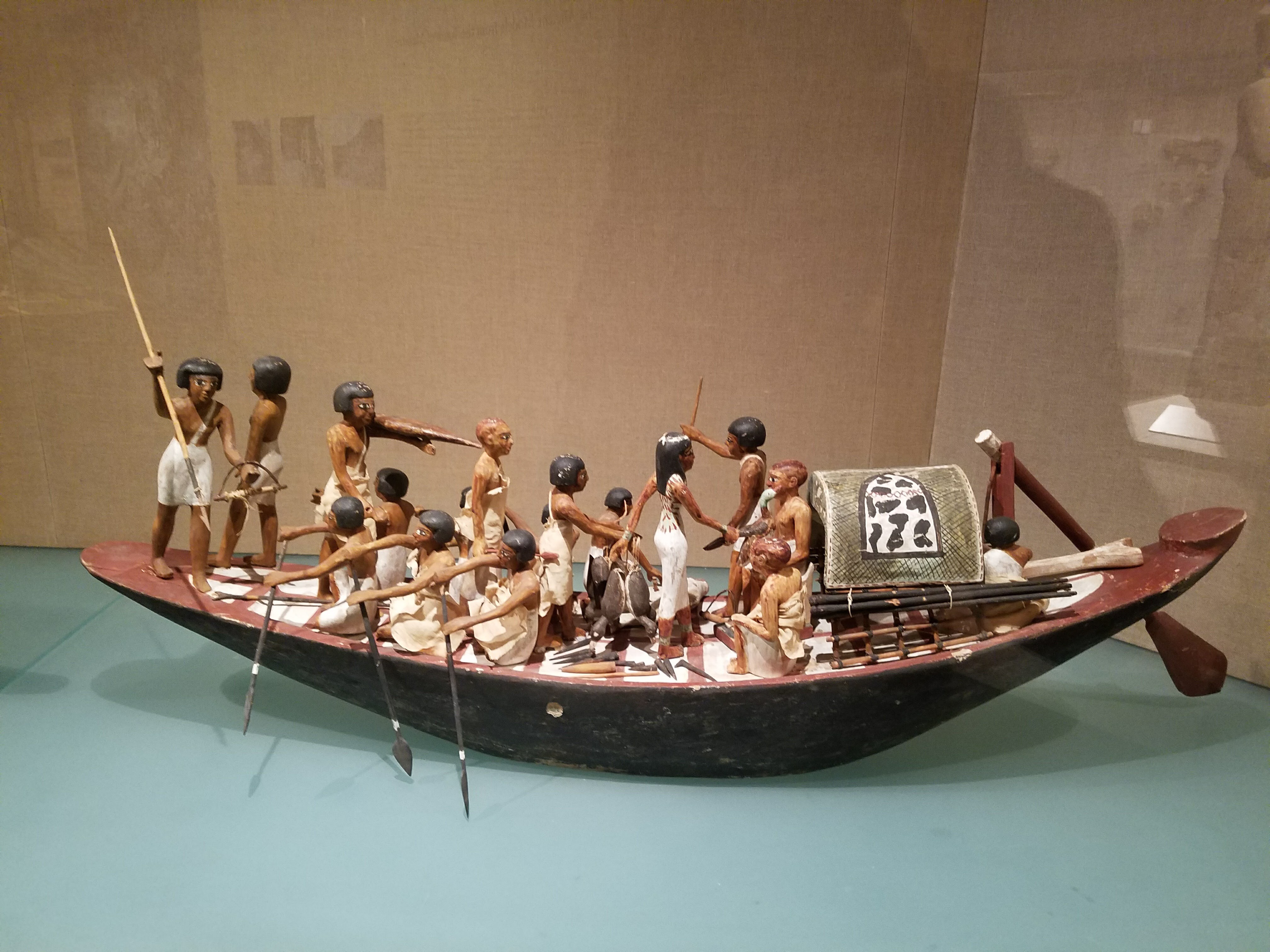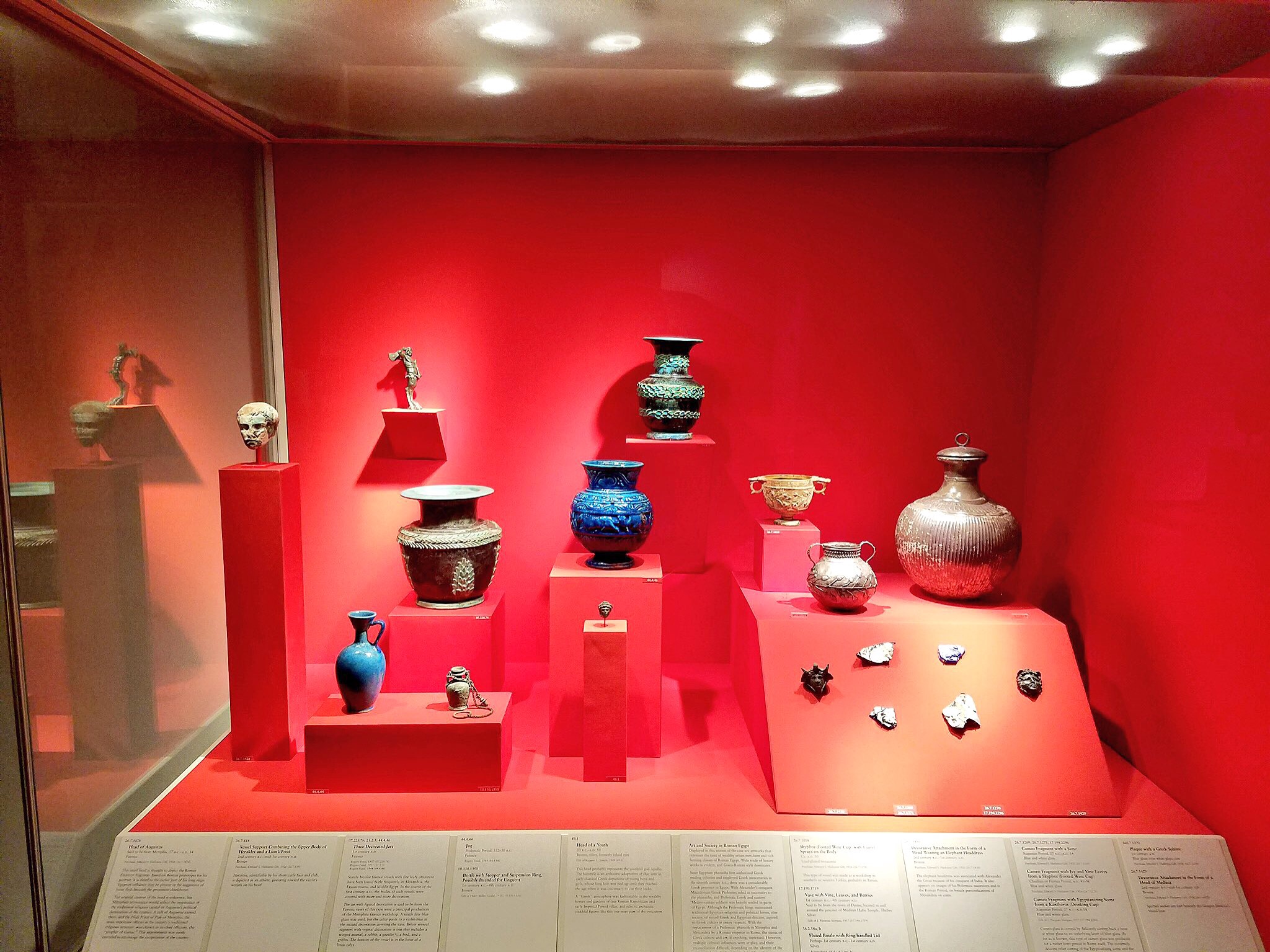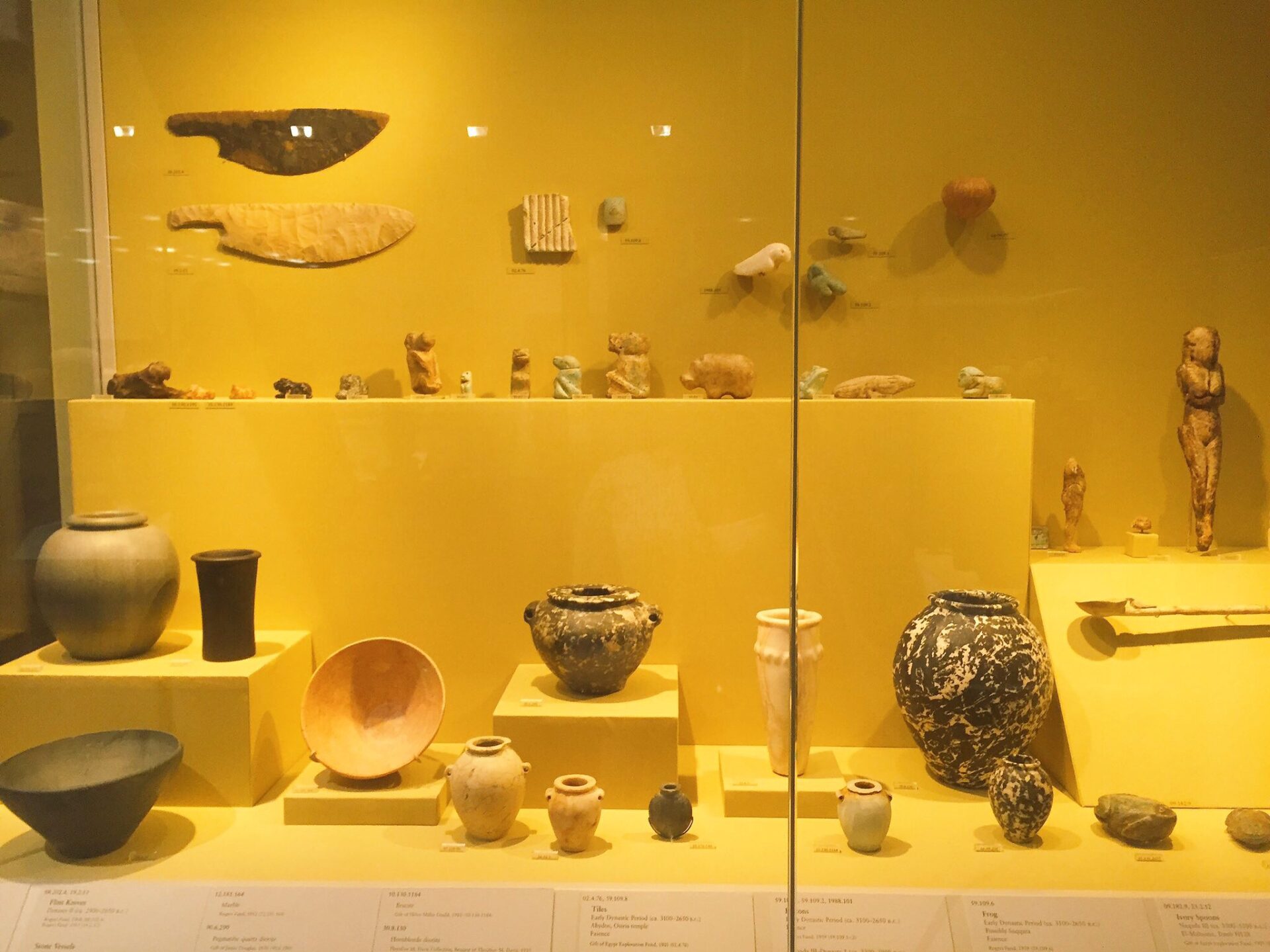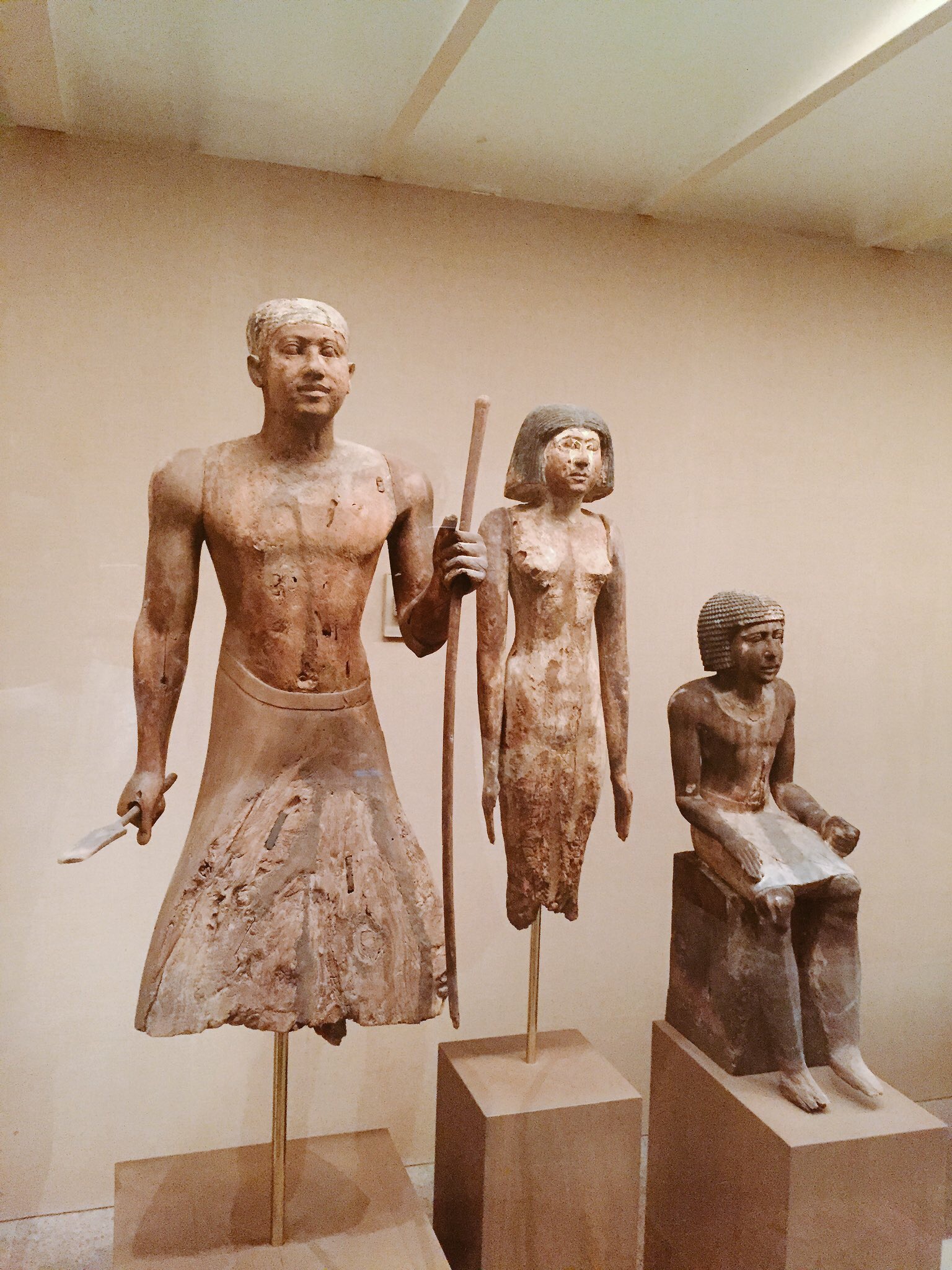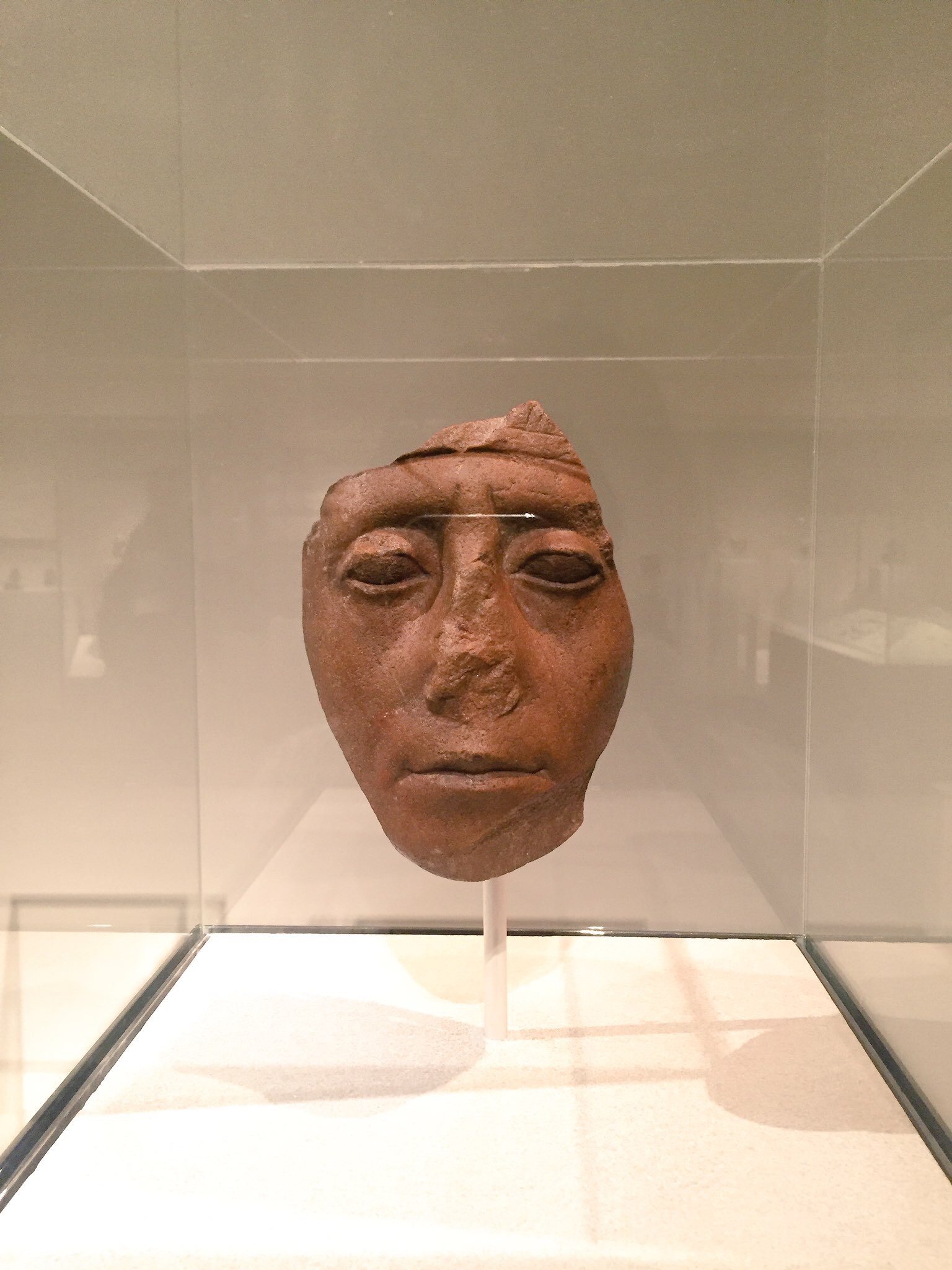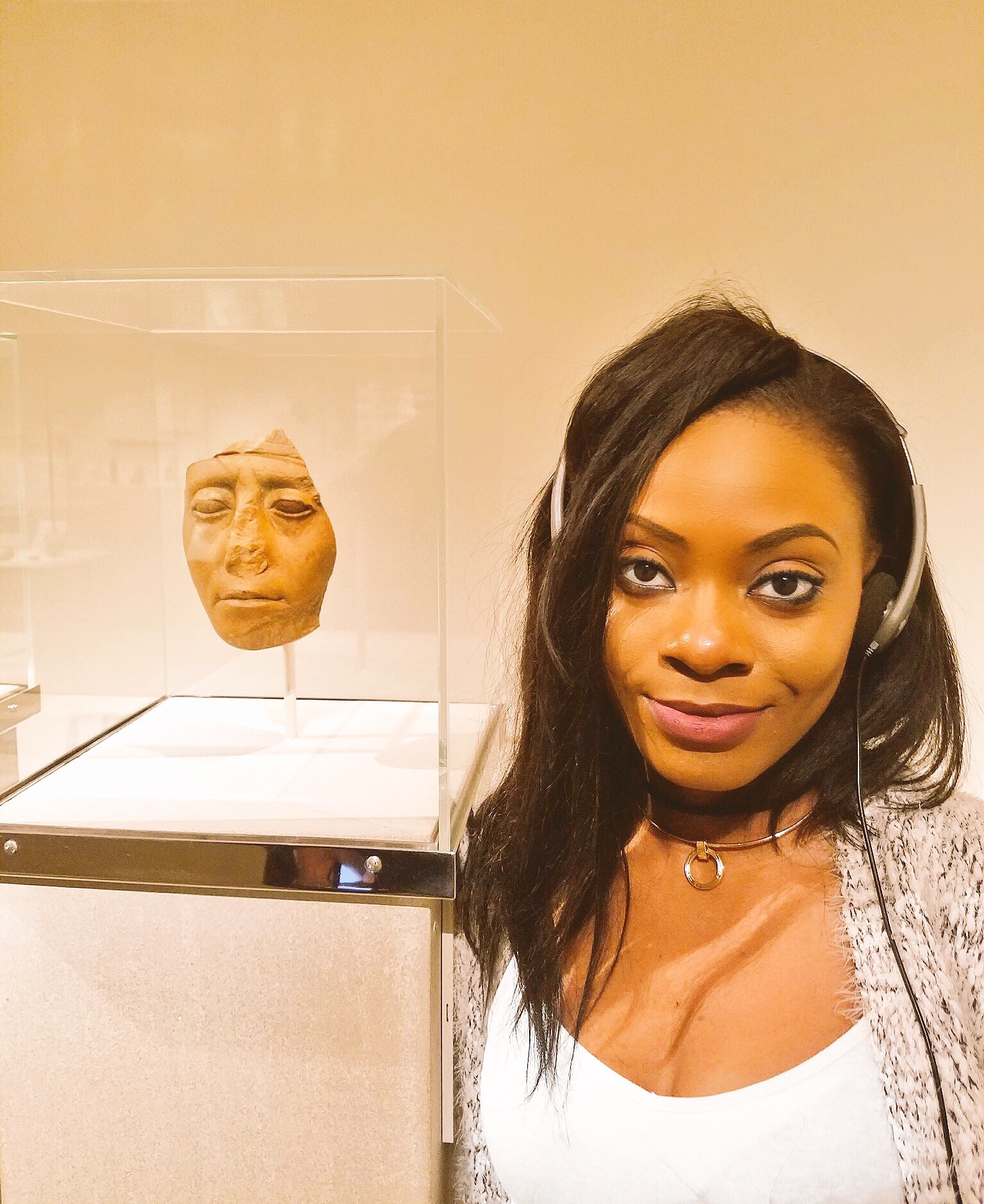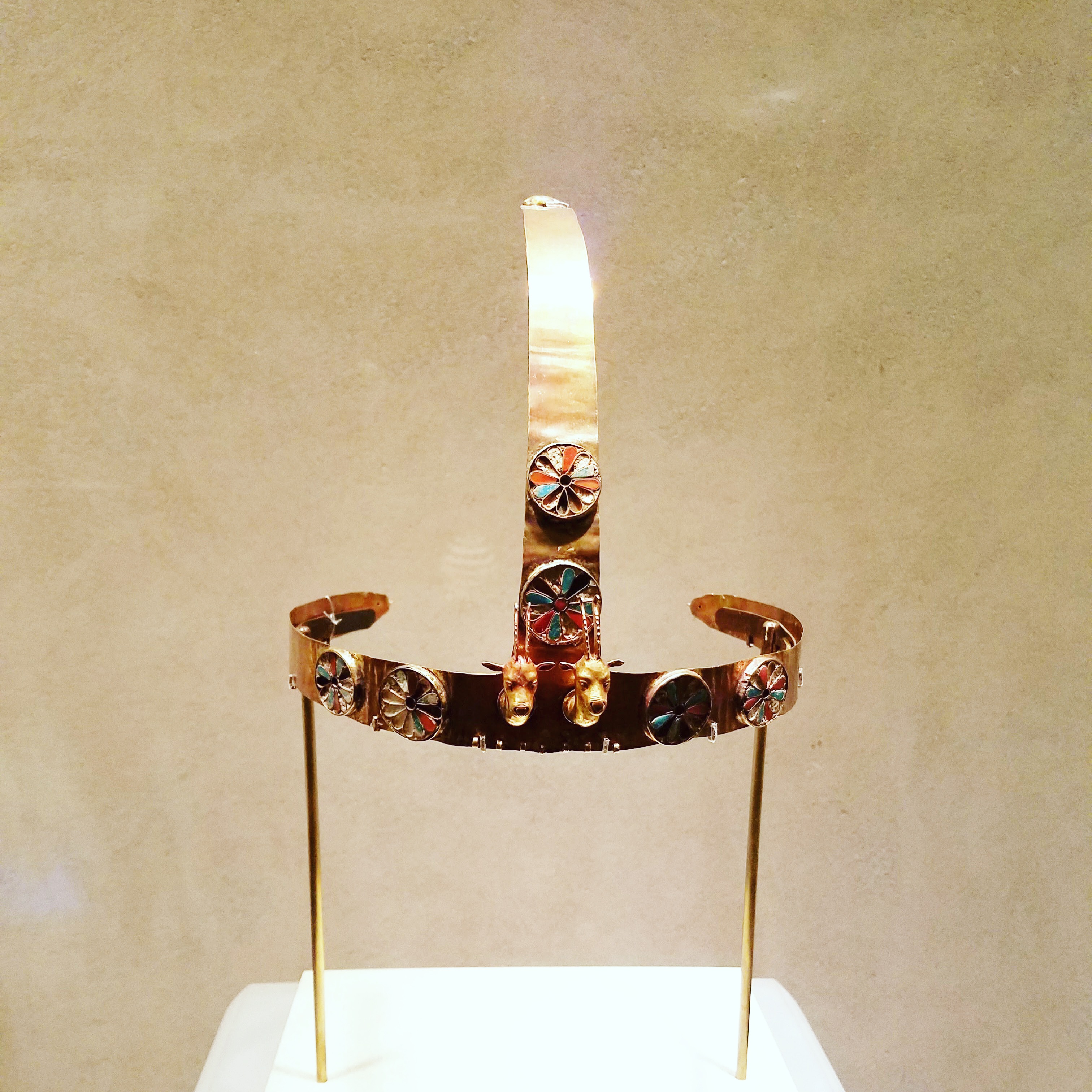 This part of the museum (pictures below) was definitely my best part. I could not stop gushing and raving about how beautiful it was. Egypt was very well captured here and laid out in a setting that made it feel like I was right there in Egypt. I absolutely loved it.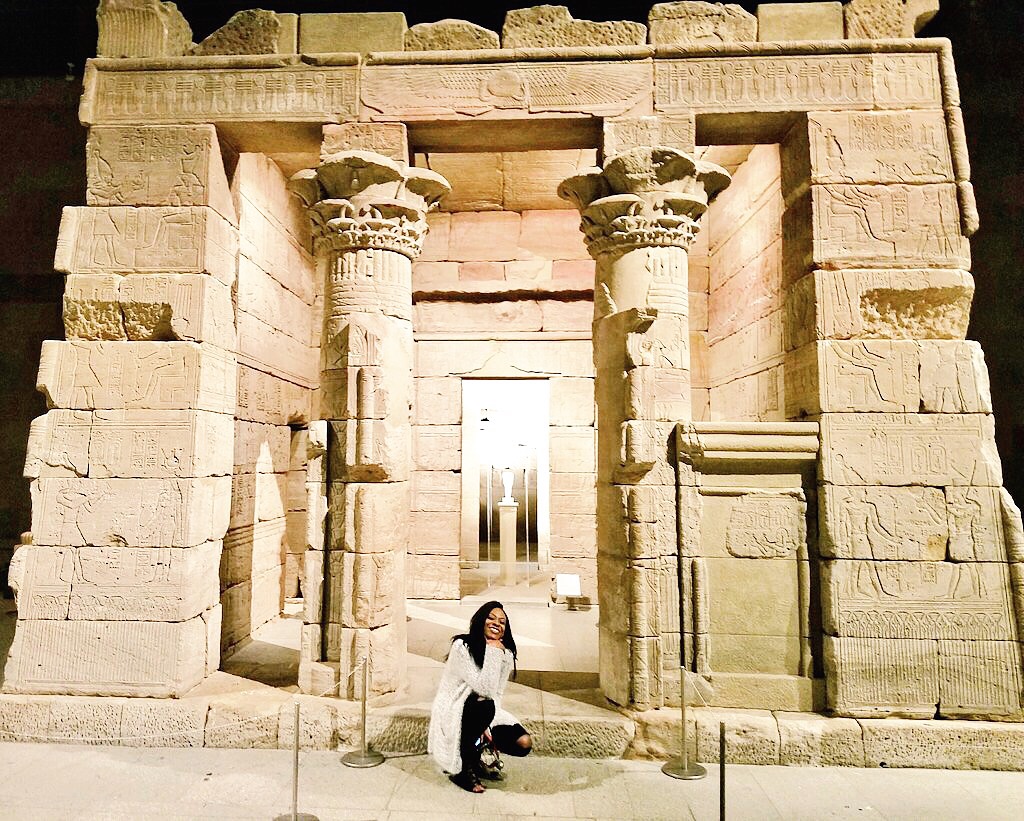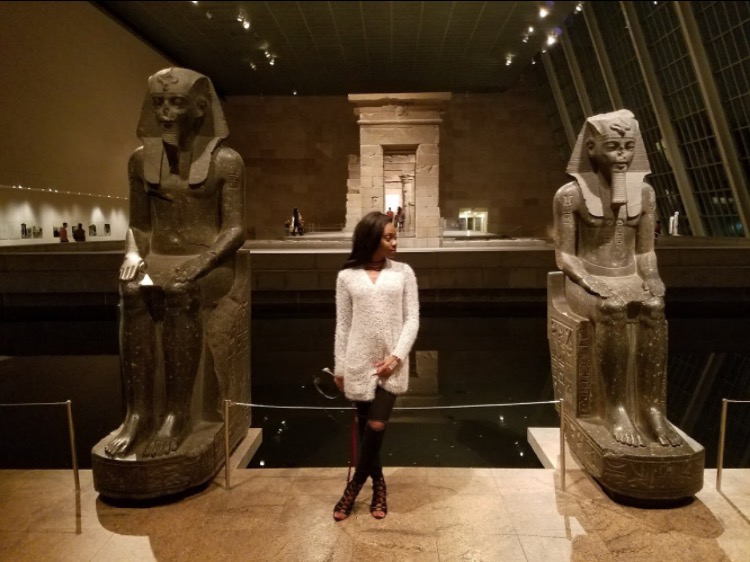 Art and more art.
I loved these Egyptian jewelleries and I wish I could yank them out and keep them for myself.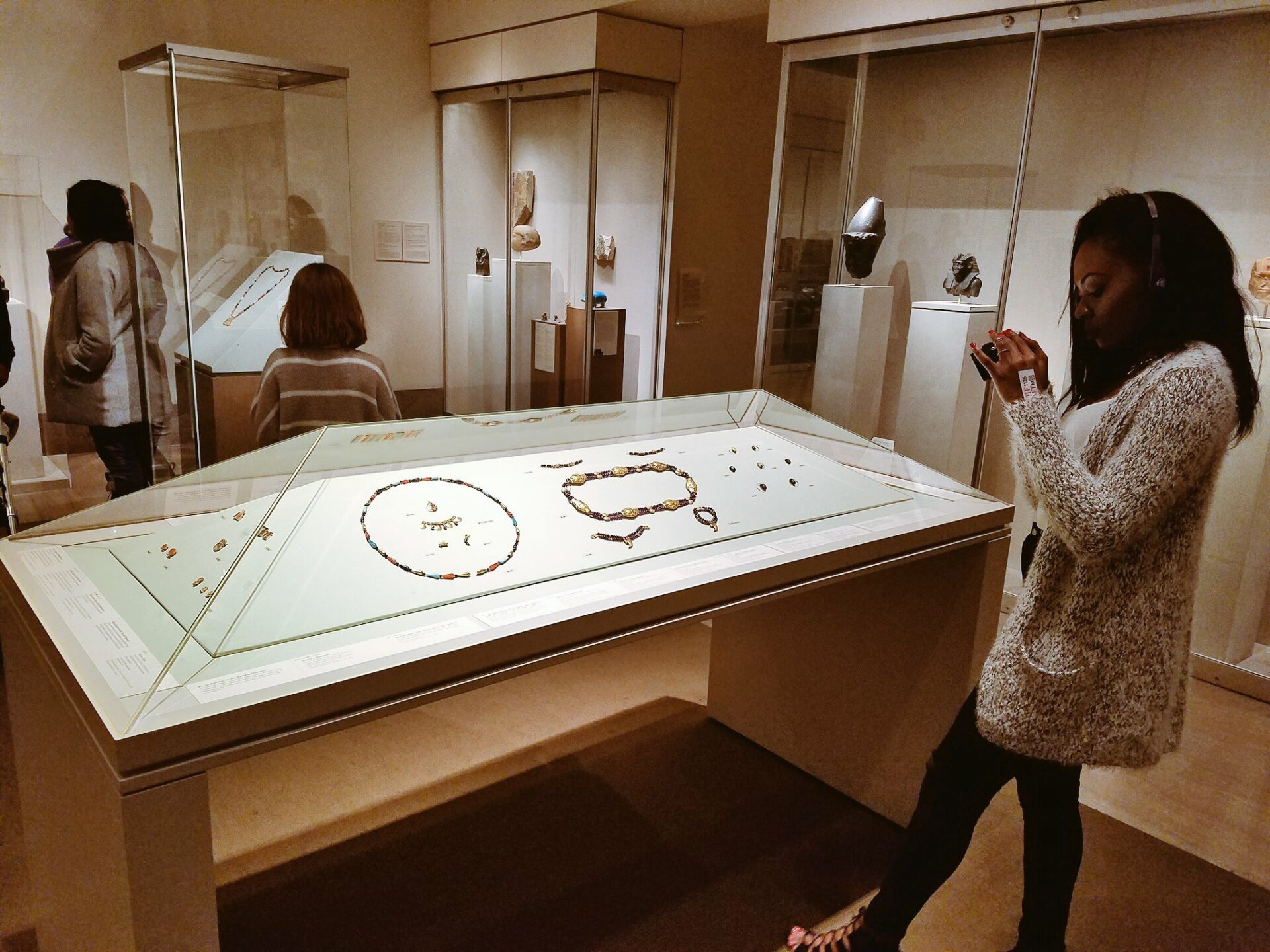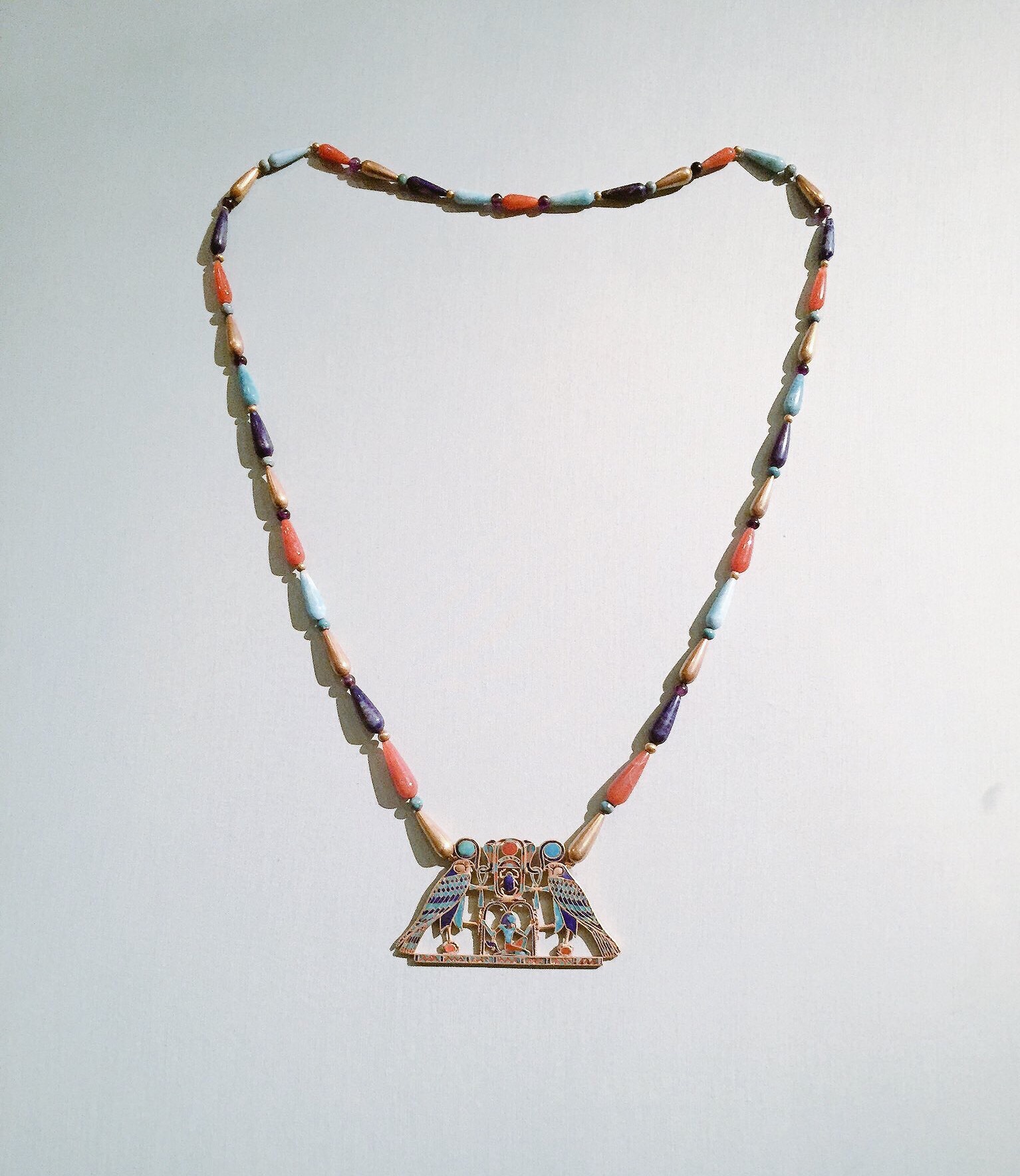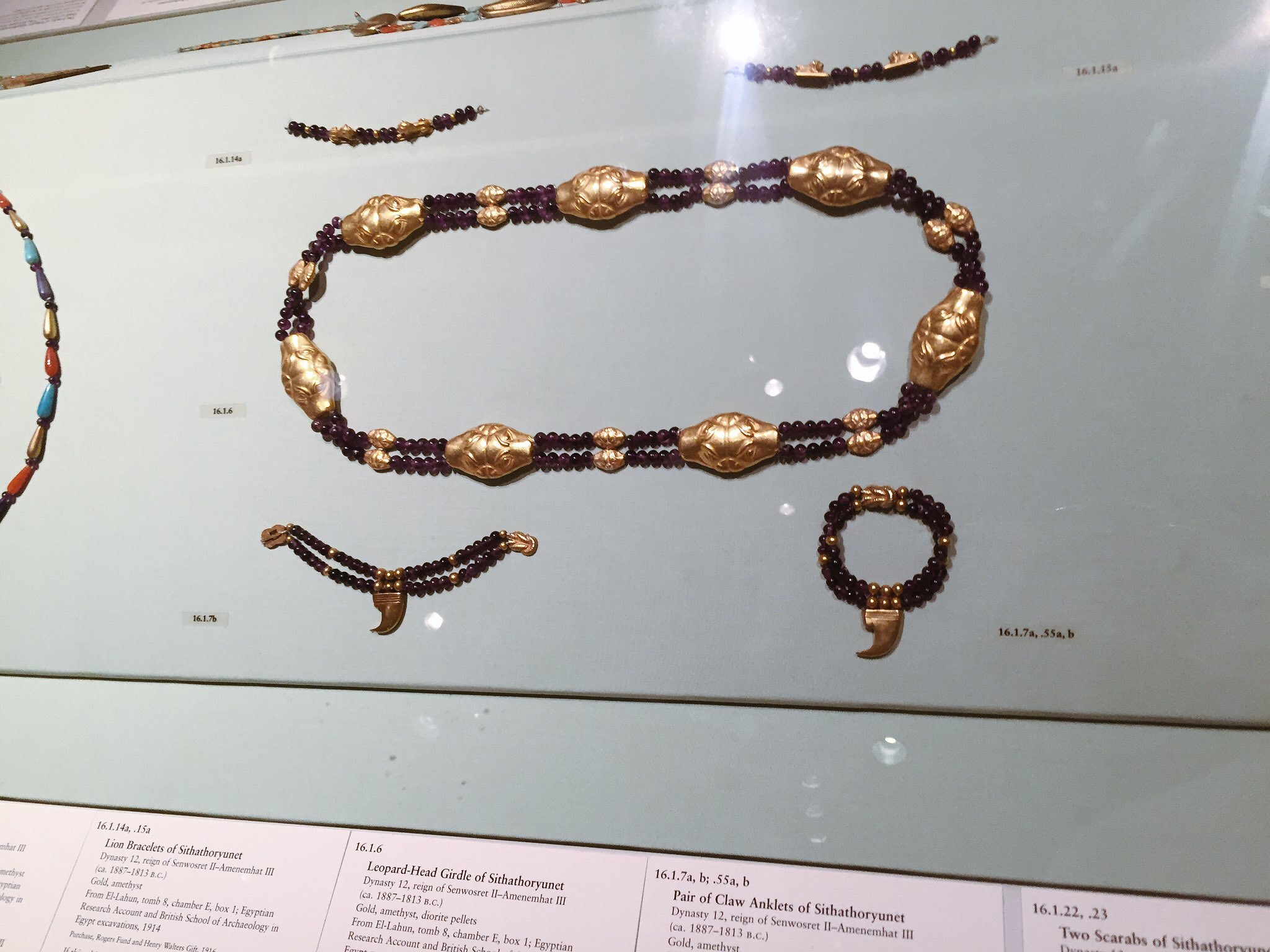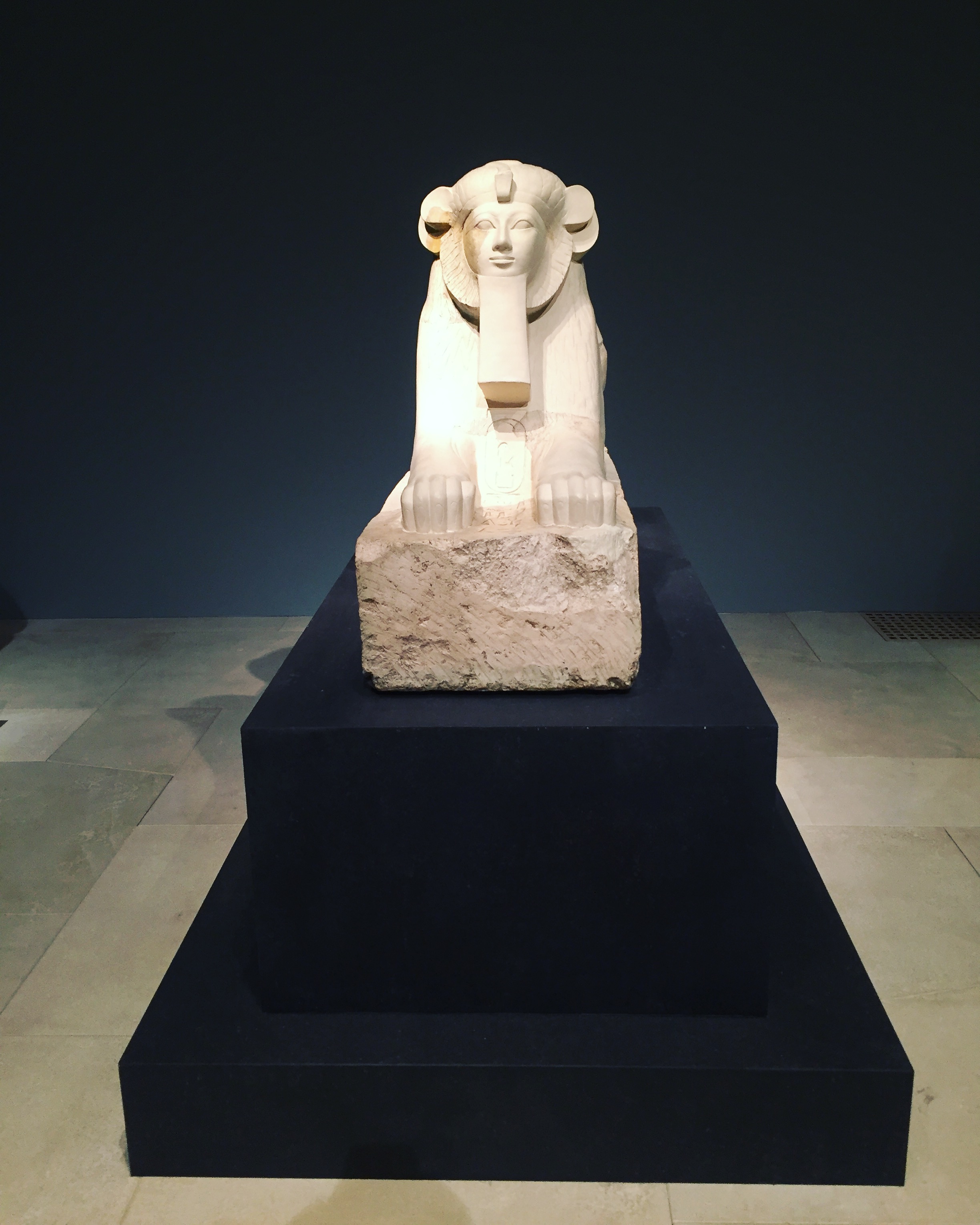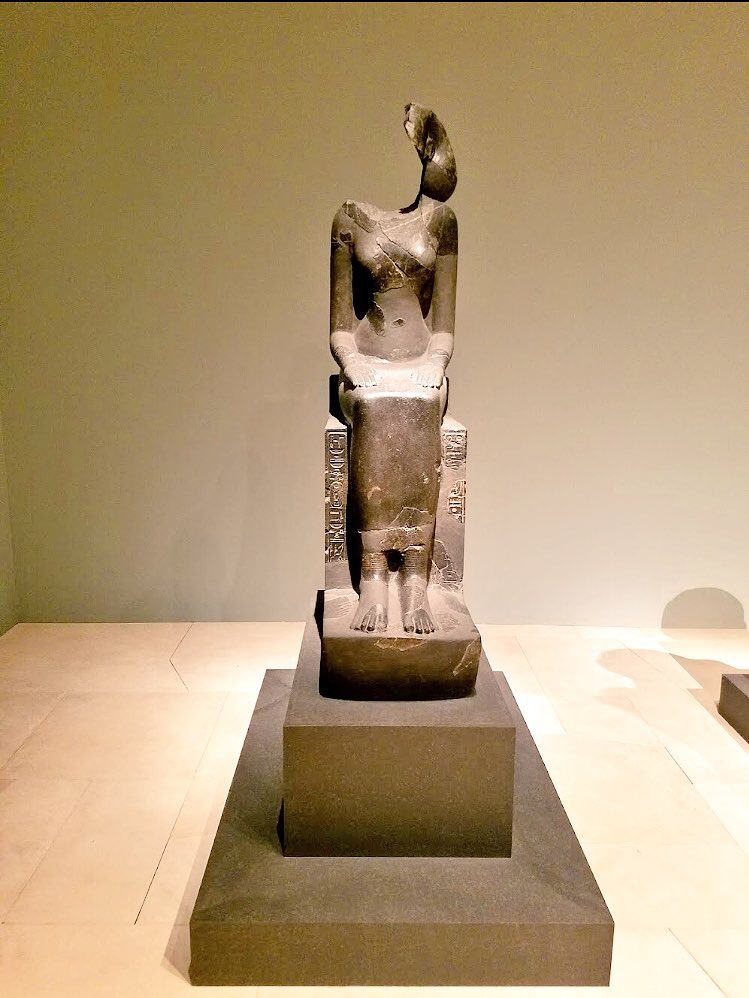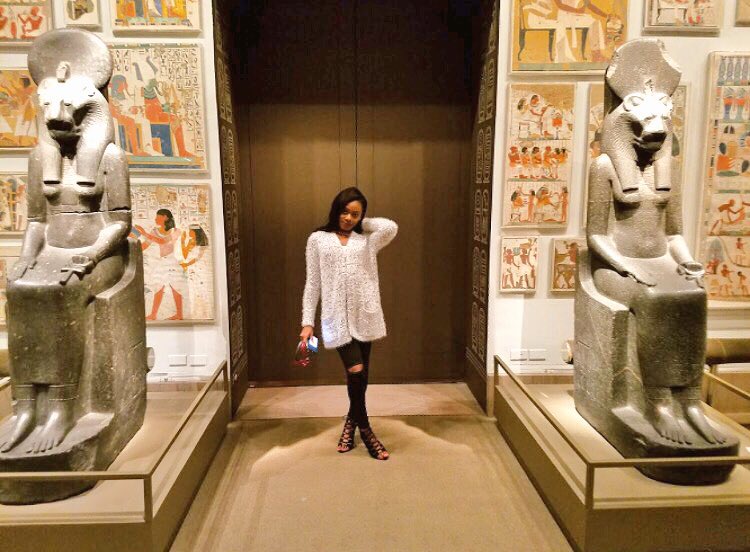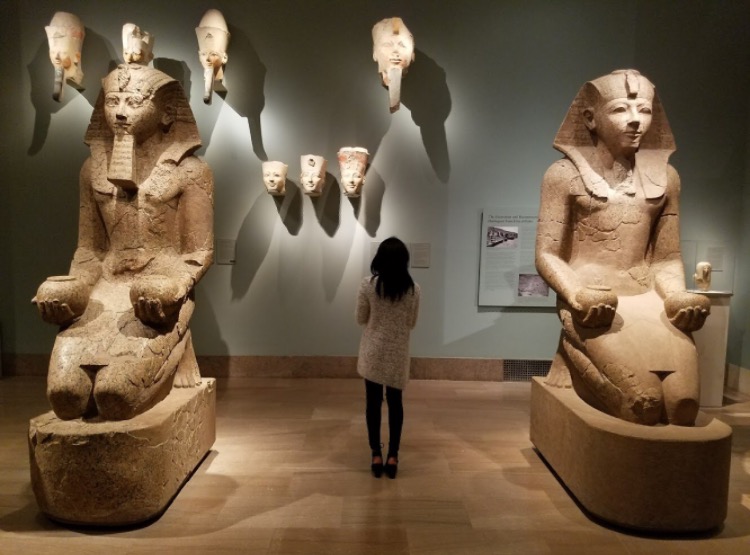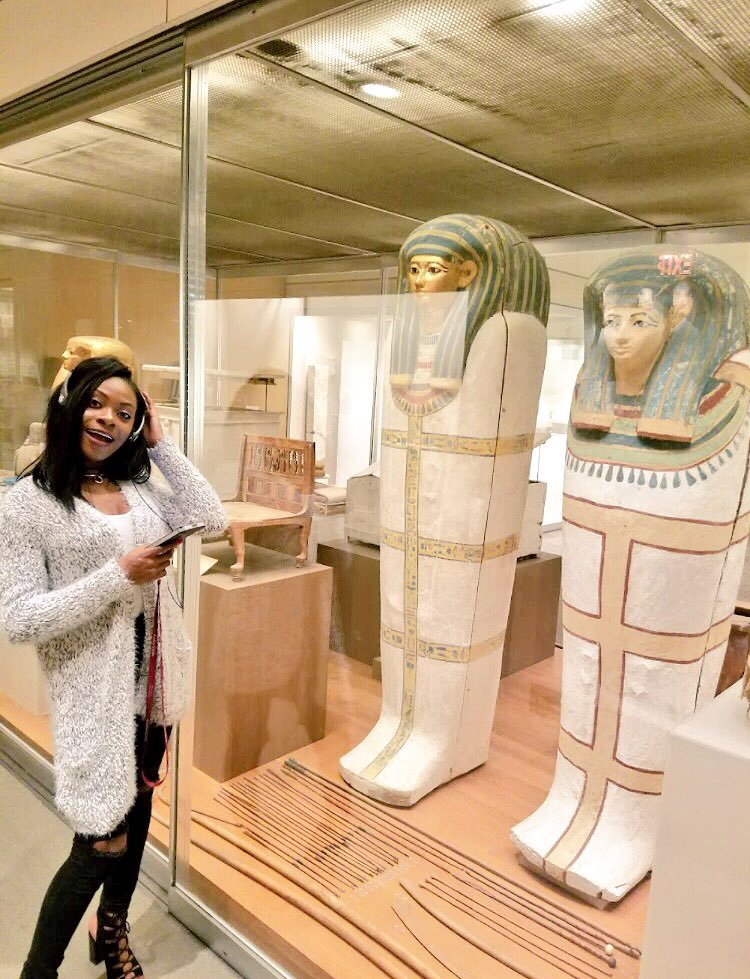 I am always up for a new adventure and even though this wasn't my first time in New York City, this was a totally different one and hardly similar to the first. There's still so much to see in New York. Heck, there's still so much to see in the world. I cannot wait to explore this beautiful world some more but, one step at a time.
Are you into museums too? Or do you find them a tad boring? Let me know what you think in the comments! I'll definitely be checking out more museums as I travel. I think they are a great way to learn about the history of the city you're exploring or one you'll like to explore.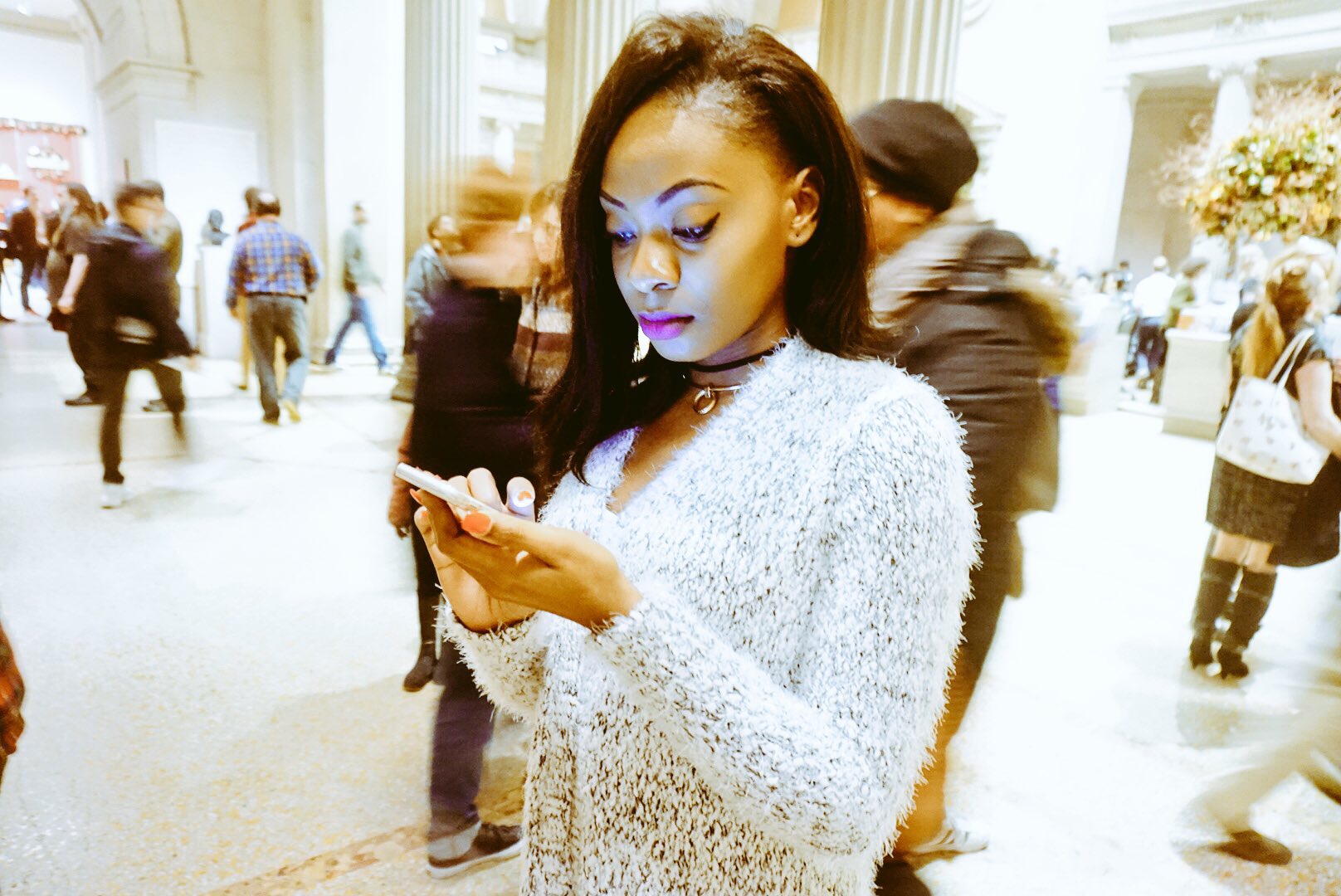 YAY! TheUfuoma is six months today. If you are a subscriber, then you have all the gist and inside scoop on this. If this is your first time stopping by, thank you so much. Show me love by subscribing below. If this is not your first time, thank you so much for sticking around. I cannot wait to put in place all the plans I have for this space but cheers to baby steps. Read more about the blog and get to know me here and here.

[wysija_form id="5″]