Why Caribana for Crop Over is a Fair Trade
Many Canadians (especially those living in Toronto), have grown up enjoying the festivities that the Toronto International Carnival (formerly known as Caribana) have to offer. And for 30 plus years, I never saw a need to escape the city in search of any other August-time experience. I always had thought that there was no point in doing so because the weather is usually amazing in Toronto this time of year. However, this year, I was presented with an opportunity to check out Barbados and its premiere festival, Crop Over. This celebration runs during the same weekend as Caribana every year. Having already grown tired of Caribana, I jumped at the opportunity to sample something new for my travel palate.
About Crop Over
Crop Over originally started out as a celebration to mark the end of the yearly sugar cane harvest during the days of slavery on the island. It was tradition to celebrate over eating and drinking competitions accompanied by festive music. Since then, it has grown into becoming Barbados' largest national festival. It attracts visitors from all over the world all in anticipation of soaking in the positive vibes, partying at events (called fetes) and of course, getting a little sun and sand while their at it.
Toronto to Barbados
The flight to Barbados out of Toronto was an easy 5 hour flight with Air Canada. I loved the fact that I arrived to Barbados around 2pm which gave me ample time to still enjoy the whole day. As soon as I exited the Barbados airport, the festive aura filled the air with local musicians entertaining the returnees and newcomers alike. Already the difference between the Canadian festival and the Barbadian one was becoming clearly evident and I was only a few moments in. The process of getting shuttled from the airport to the resort was a smooth one. In no time time, I found myself peering over my Sandals resort balcony into a self-induced hypnotic state; simply stunned by the contrast of the powdery white sand against the turquoise Caribbean waters. In Toronto, treating yourself such a relaxing view isn't even an option!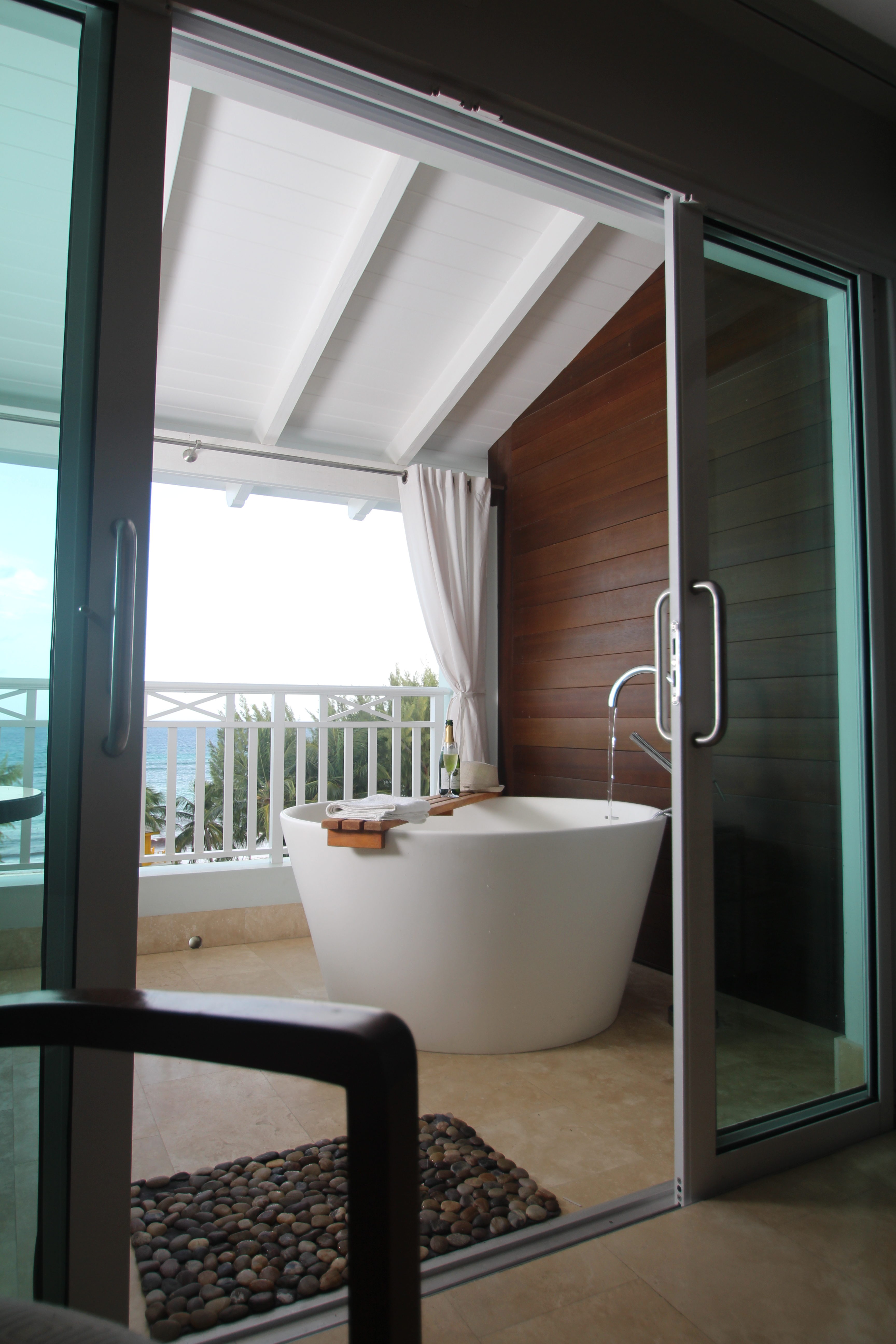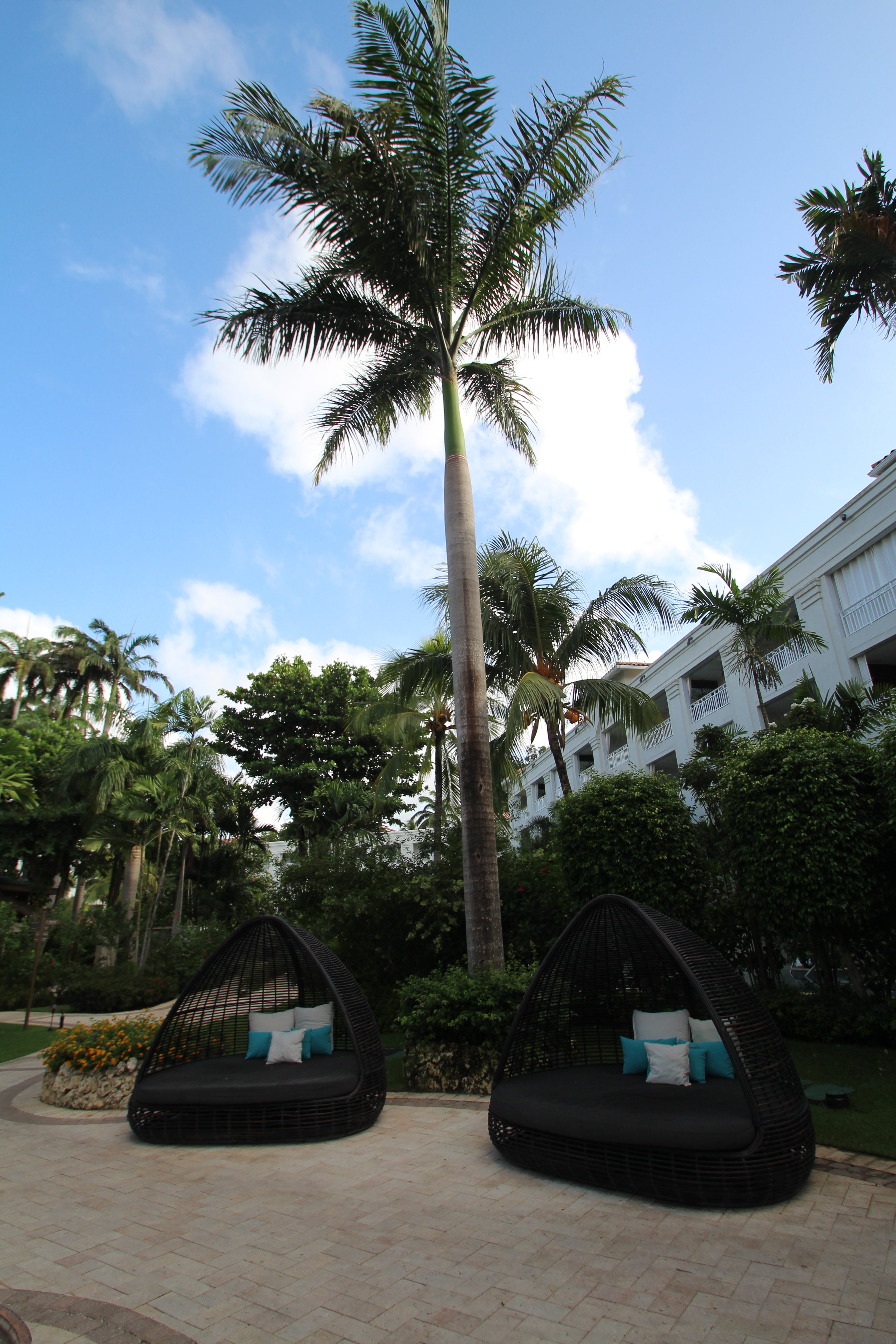 Barbados is also world-renowned for having the very best in culinary experiences. For those who aren't yet quite accustomed to Caribbean cuisine, you'll be pleased to know that Barbadian chefs prepare international cuisine like no other! So either way, you'll be in for a great treat. The food alone is worth coming to Barbados for! Some of the premiere restaurants that I was able to check out were:
Primo – Located in the St. Lawrence Gap, this restaurant focuses mainly on seafood with a hint of Barbadian touch. Set against the Caribbean Sea, the optimal time for eating here would be for sunset!
Parisienne – Located in the new Sandals Royal Barbados, the menu caters to those looking for French cuisine.
Brown Sugar – Located in Bridgetown, this is the restaurant to go to if you're looking for amazing, local cuisine with a family atmosphere
The Mill – Headed by award-winning Caribbean chef, Damian Leach, this St. Thomas restaurant features an eclectic mix of breakfast, lunch and dinner options. There are vegan items to choose from on the menu as well.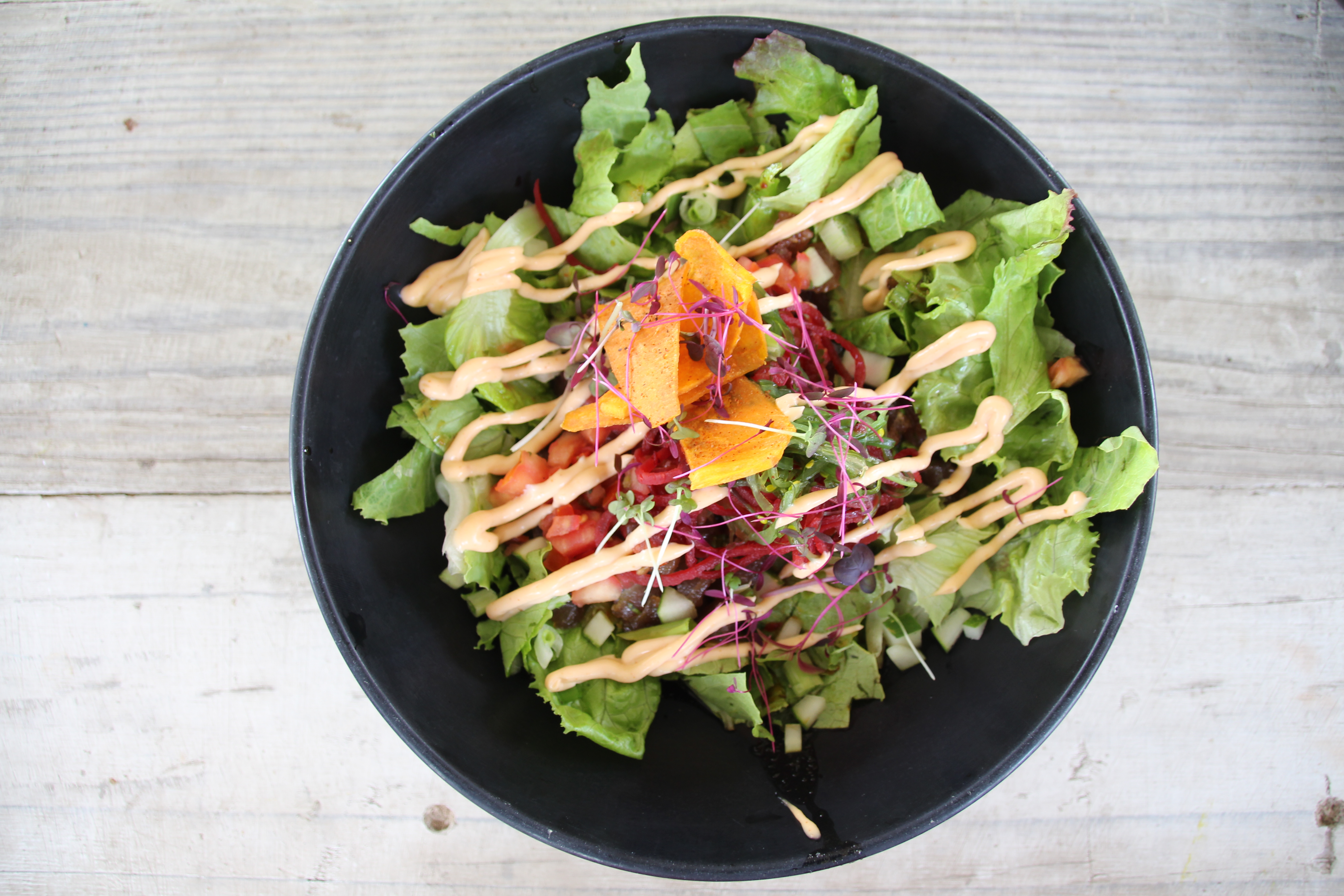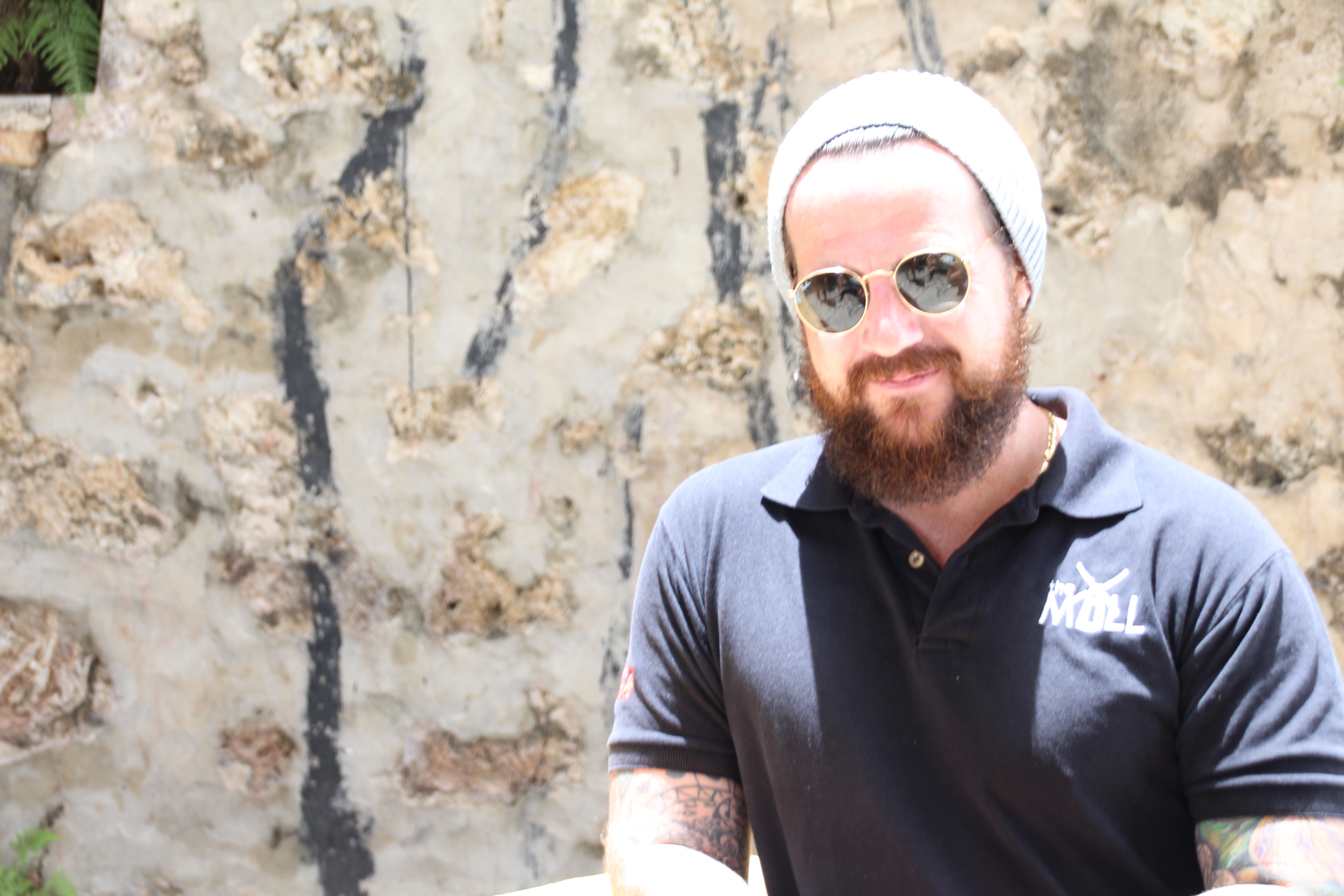 I would like to stress that Crop Over isn't just a one day experience. It's the festivities that lead up to Grand Kadooment Day that really make Crop Over what it is. The Crop Over schedule starts in April with the band launches and end in August after The Grand Kadooment parade. Most visitors come for about a week to experience the major fetes leading up to their participation in the massive parade.
I had prepped long before this moment to get ready for the early mornings and late nights for these amazing fetes. And trust me, you'll need the energy because Barbadians can really party! And in no way was I going to embarrass myself! All of the fetes that I attended were completely different from each other.
Fyah de Wuk – Known as a "cooler fete" in which you literally can bring a cooler full of alcohol and have a great time with your friends and family. Along with getting yourself tipsy, you'll definitely be entertained by the various, high-energy performances from the top artistes in the game.
Foreday Morning – This was definitely my favourite fete! Foreday Morning brought me back to my childhood days when it was okay to be silly and have fun with paint and water. That's exactly how the vibes were. No one was concerned about their clothing, their hair or their overall look. Everyone was just there to have a great time from late night until the sunrises the next morning! The best part is that you're jumping (dancing) down the roads within town so you're not stuck to a particular venue.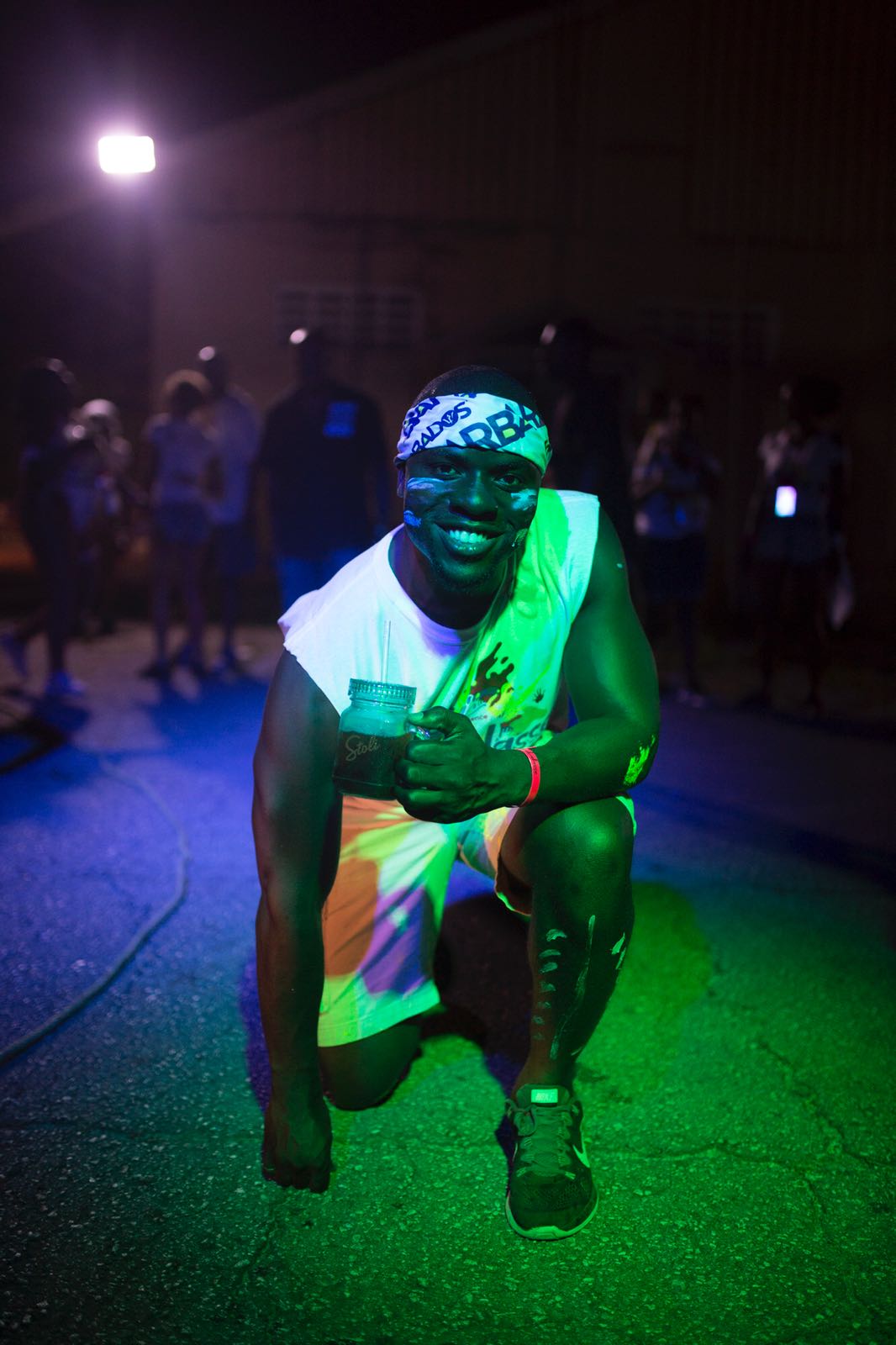 Bliss – This by far was Crop Over's most upscale fete. I loved the fact that I got to dress up a bit and look classy for such a beautiful event. The event is all-inclusive so once you enter, you're free to have as much premium alcohol and food as you wish. And for any reason you're not fully prepped for such a party, you'll be happy to know that there is a full service barber shop, salon and spa on site to get you looking right!
Jammin' Catamaran – If you're more of an aquatics person, then look no further than this catamaran party! Fully equipped with two large slides, you'll need to have your water camera ready to capture the amazing shipwrecks that you'll spot while you snorkel. Also make sure that you make room for the all-inclusive food and drinks.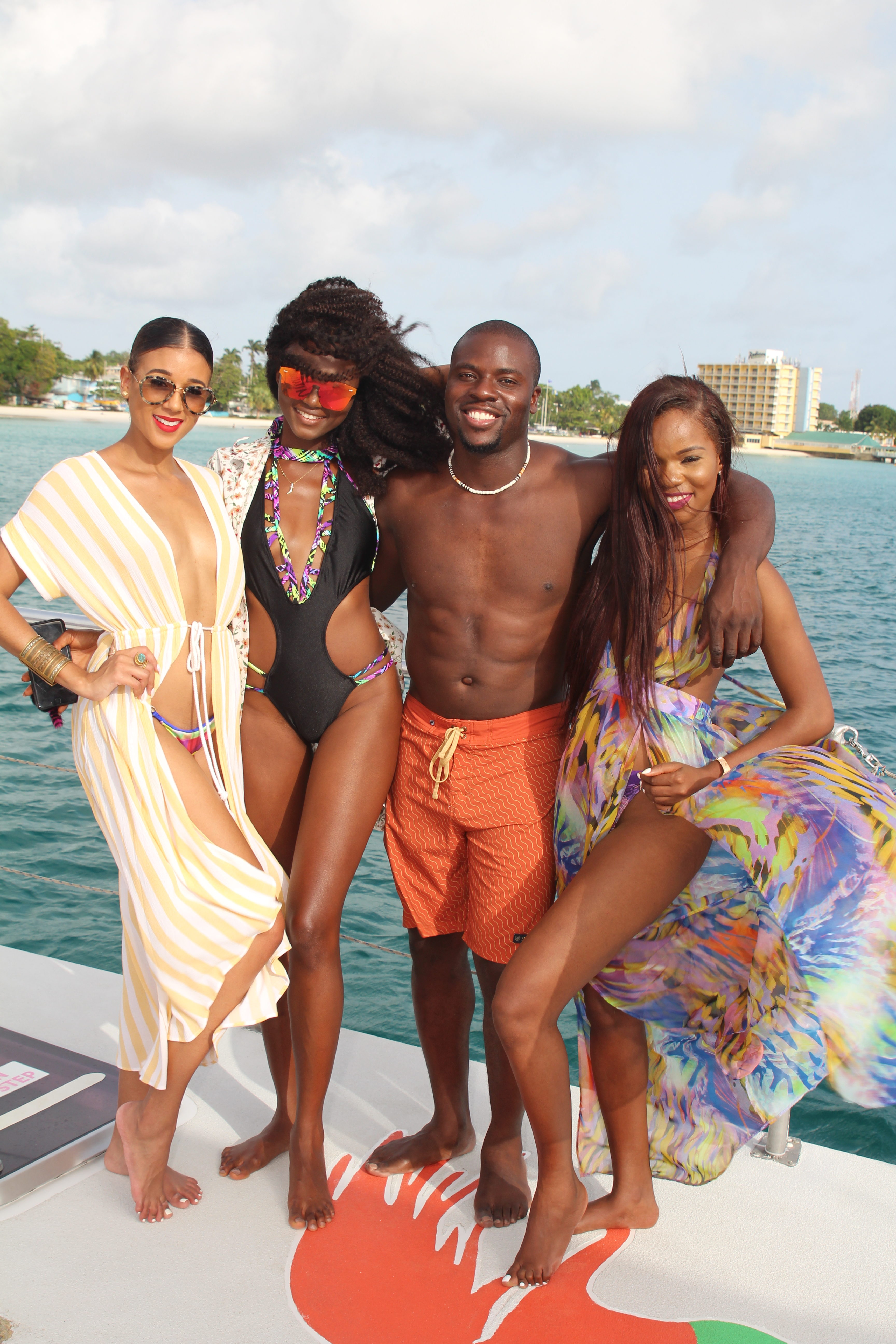 You'll never find any of the above parties at Toronto's Caribana. There are just a lot more restrictions when it comes to the events. Perhaps it's not as profitable to do all-inclusive style parties in Canada or maybe because there will be too much backlash from residents if they wake up the next morning to paint splattered all over the road. I'm not sure but at least I can go to Barbados for my fix!
After about 5 days of feteing, it was time for the The Grand Kadooment. The parade is made up of several bands with locals and visitors, dressed in beautifully designed, cultural costumes; all moving to the beat of the drum of calypso and soca music. As the parade moves along the roads of the town, several trucks are positioned in between the participants. The trucks were there to serve drinks, food and play music! While the weather is typically hot, many masqueraders (including myself) kept hydrated by drinking rum punch on the rocks.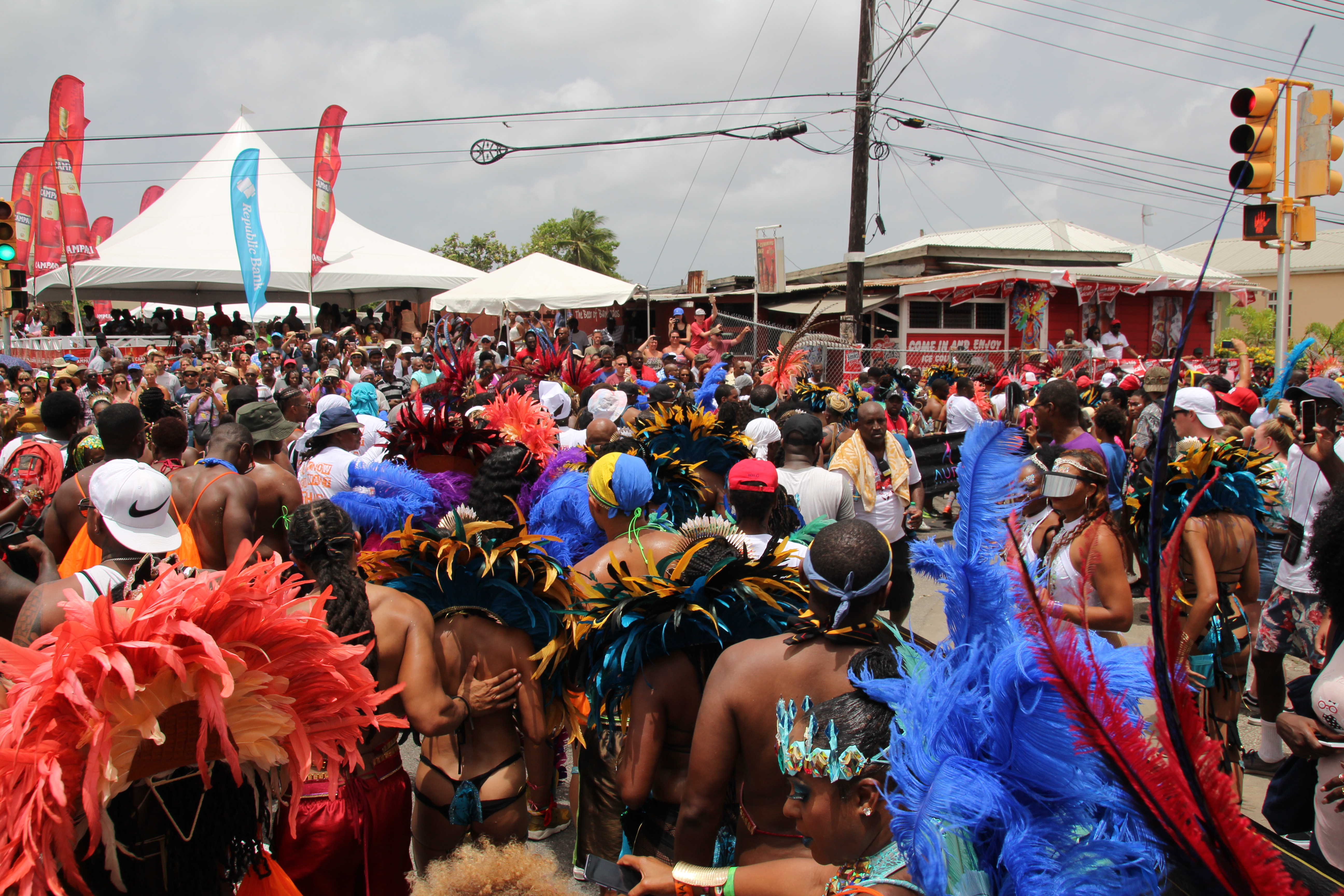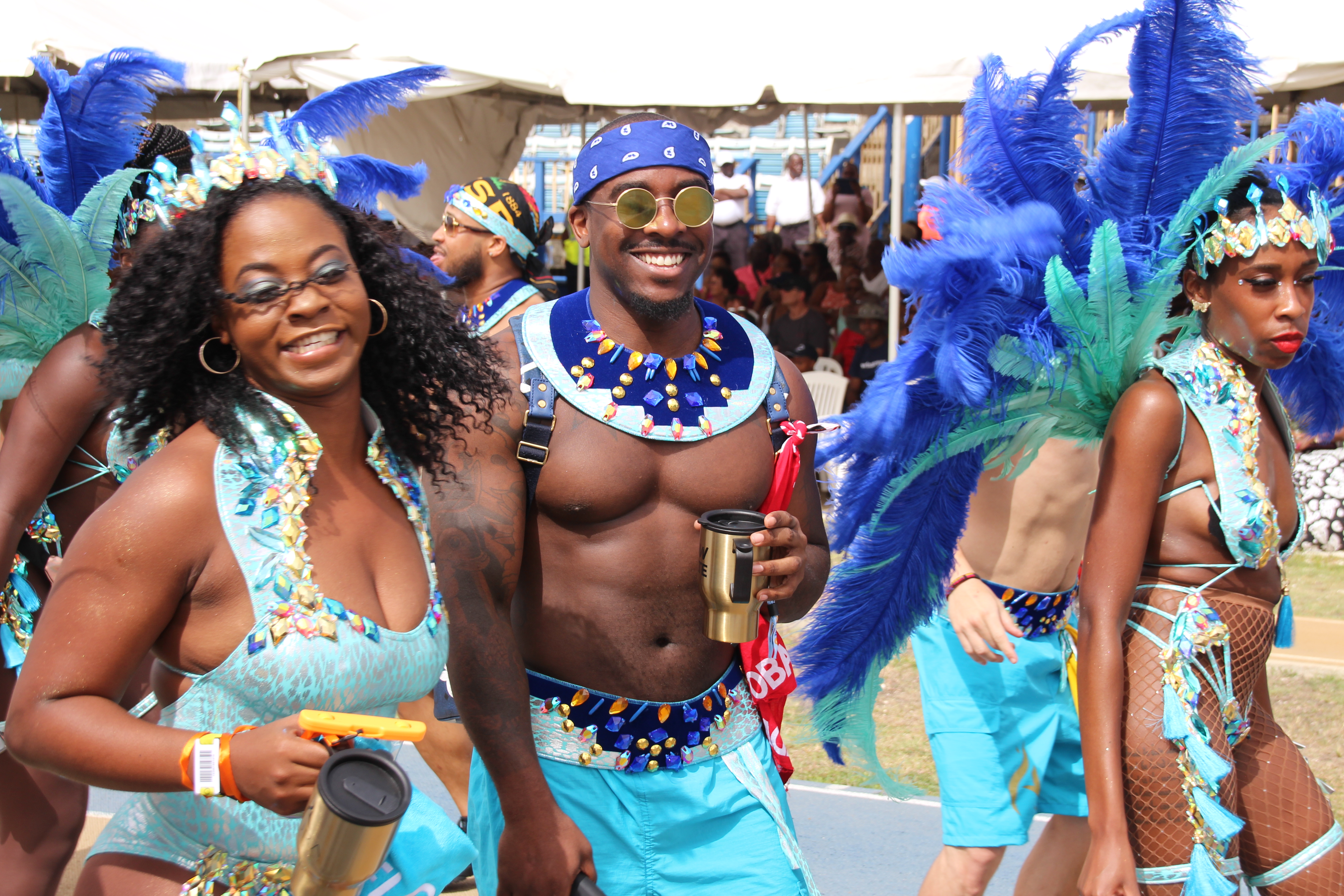 Band leaders start preparing for the parade months in advance. It's quite the production to produce thousands and thousands of pieces for costumes. Many of the costumes are actually hand made while others are massed produced in China to assist in the demand. Either way, the end result is incredible and The Grand Kadooment would not be the same without these bold, statement pieces.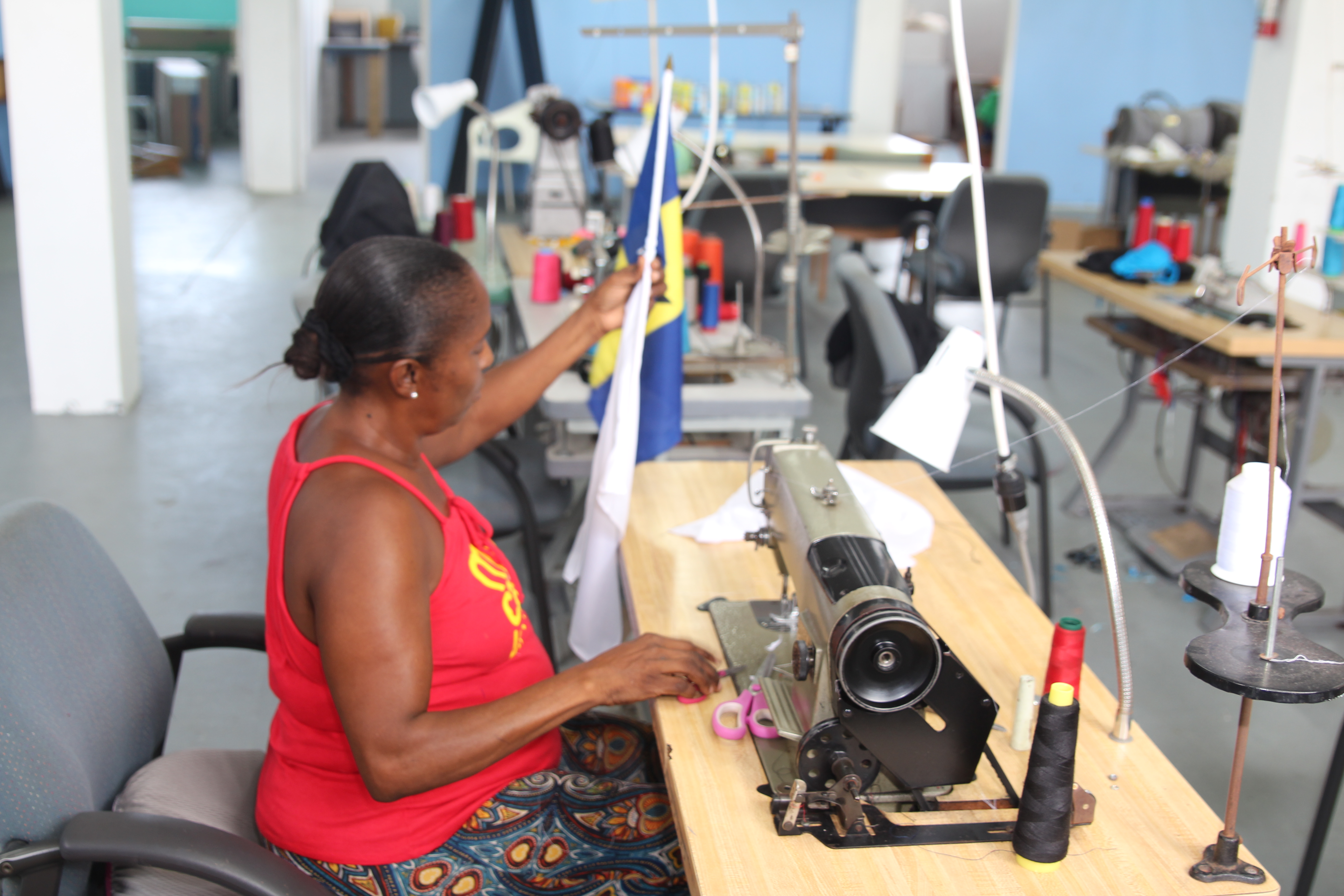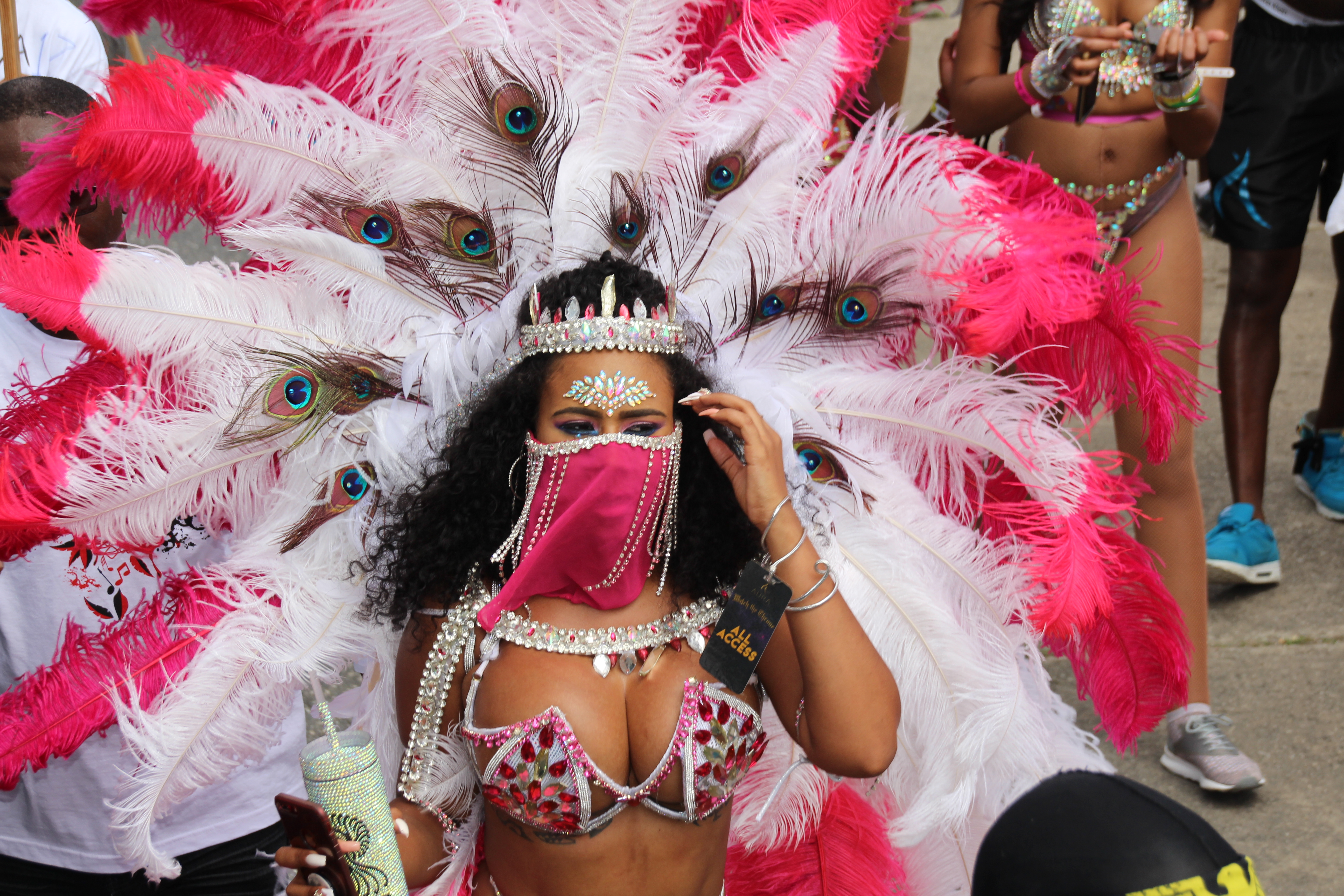 The end feeling that kept resonating with me was how amazing the Barbadian people treated me. Aside from the drinking, eating and feteing, I was able to have genuine conversations with locals. This was where my greatest learning of Barbados' rich culture and history came from. And in those moments, I realized that Toronto's festival has never impacted me the way Crop Over has. Barbados is a special place that makes you feel wonderful about yourself. It has a way of allowing you to forget about your worries from back home. The people treat you as if you're family. And if for that alone, I'll choose Crop Over instead of Caribana any day.
Thanks to Brian for sharing his experience in Barbados. Brian has previously featured on the blog. You can read his experience here and follow him on Instagram. Fact: He takes the best photos! Check him out: instagram.com/whereintheworldisb
Until next time,