Introducing Travel Guides to theufuoma.com. First stop, Puerto Rico!
First, thank you for visiting this blog today. Always so excited when people visit here because there's so much content you could have been consuming elsewhere but you're here now. Woohoo! If it's your first time here, read a bit about me here.
Travel for me has always been rewarding. The reward has come in several forms but one of it has to be in sharing and inspiring on this platform. I don't want it to be all about my experiences, though, and the amazing experiences of others, like this 26- year-old man who travels the world in a wheelchair, which is why I have a dedicated travel tips section to teach you just how you too can do it. I fully intend to populate it with helpful and honest resources that will be valuable for you.
Stepping it up a notch, I am introducing my first travel guide to theufuoma.com. Now, you may say, well I can find that elsewhere on the internet but that's not true. There will never be another travel guide written by a 25-year-old Nigerian girl from Delta State who loves football and lived in four continents and has a weird obsession with subway sandwiches. That will be a huge coincidence. What I'm getting at is, this is my perspective and that's what makes it unique and special. All our journeys are special and everything we have done and experienced has led us up to this very moment; me writing this and you reading this.

PUERTO RICO: AN EASY GUIDE TO EPIC ADVENTURES
Download for free the first guide from this blog. It contains everything you need to know when visiting Puerto Rico and some great tips to help you have a memorable time there.  You will find a complete itinerary, places to eat, drink and unwind, emergency phone numbers, things to bring along and so much more. As I always advise, a guide is what it is, a guide. It is not cast-in-stone so always leave room for flexibility.
Here's a snippet of the guide: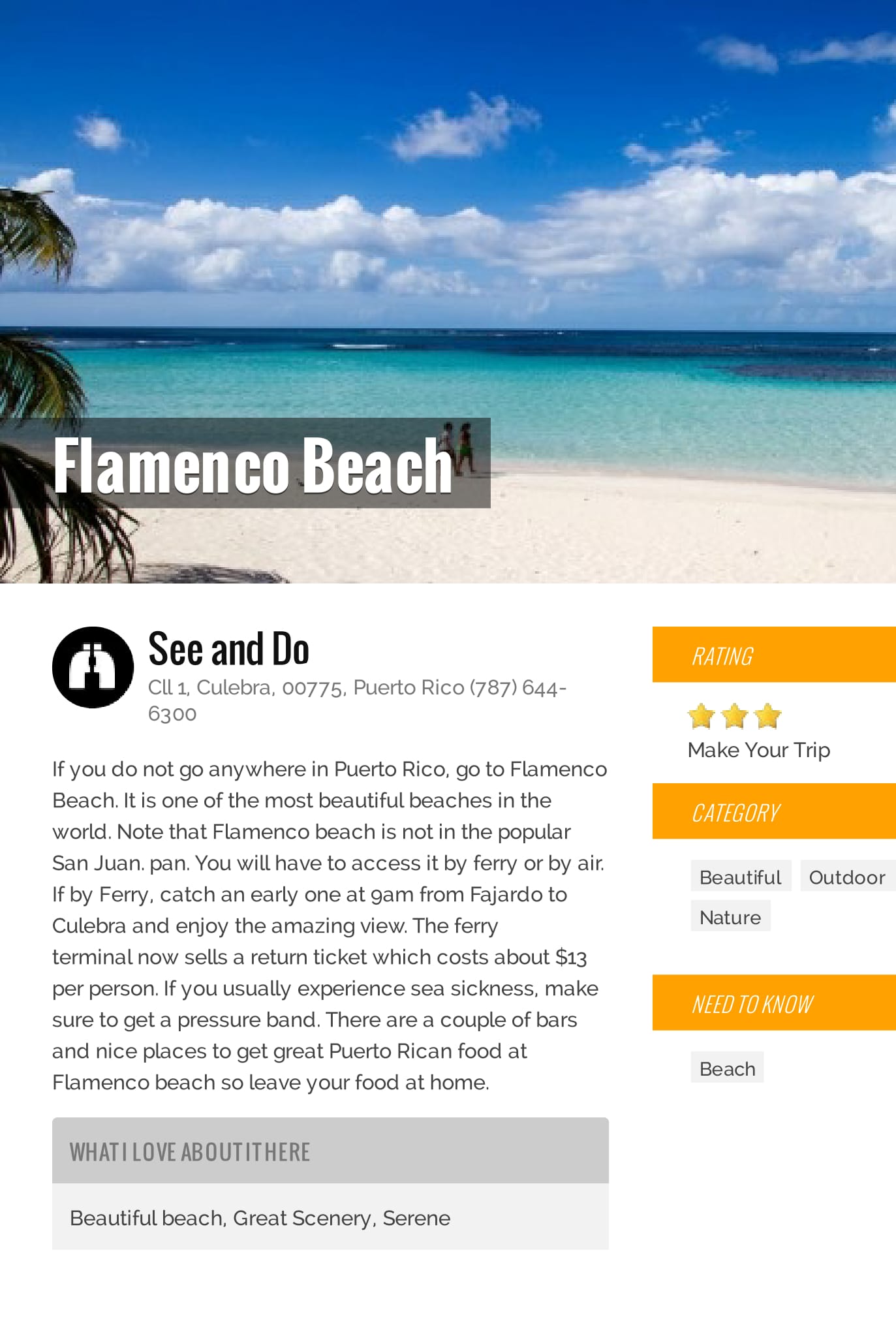 Download the full version here or click the image below.

I hope you find it helpful and I am looking forward to creating more content that inspires and adds value.
Thank you for visiting and stop by soon.

Subscribe below to theufuoma.com and be the first to get travel resources, tips, and loads of inspiration. And if you want to make 2017 your year of travel, this is a great step in the right direction.
[wysija_form id="5″]