Finding The New in New York City
The first time I visited New York City, I was in such a hurry. I wanted to see and do as much as possible because I just wasn't sure the next time I'd return. I had a packed itinerary and squeezed in as much as I could in the space of two days.
Fast forward to a year later and New York has become my second home. I think I have lost count, but I must have revisited the city at least ten times since then. Life sure has a way of playing things out, and needless to say, there was really no need to be in a hurry.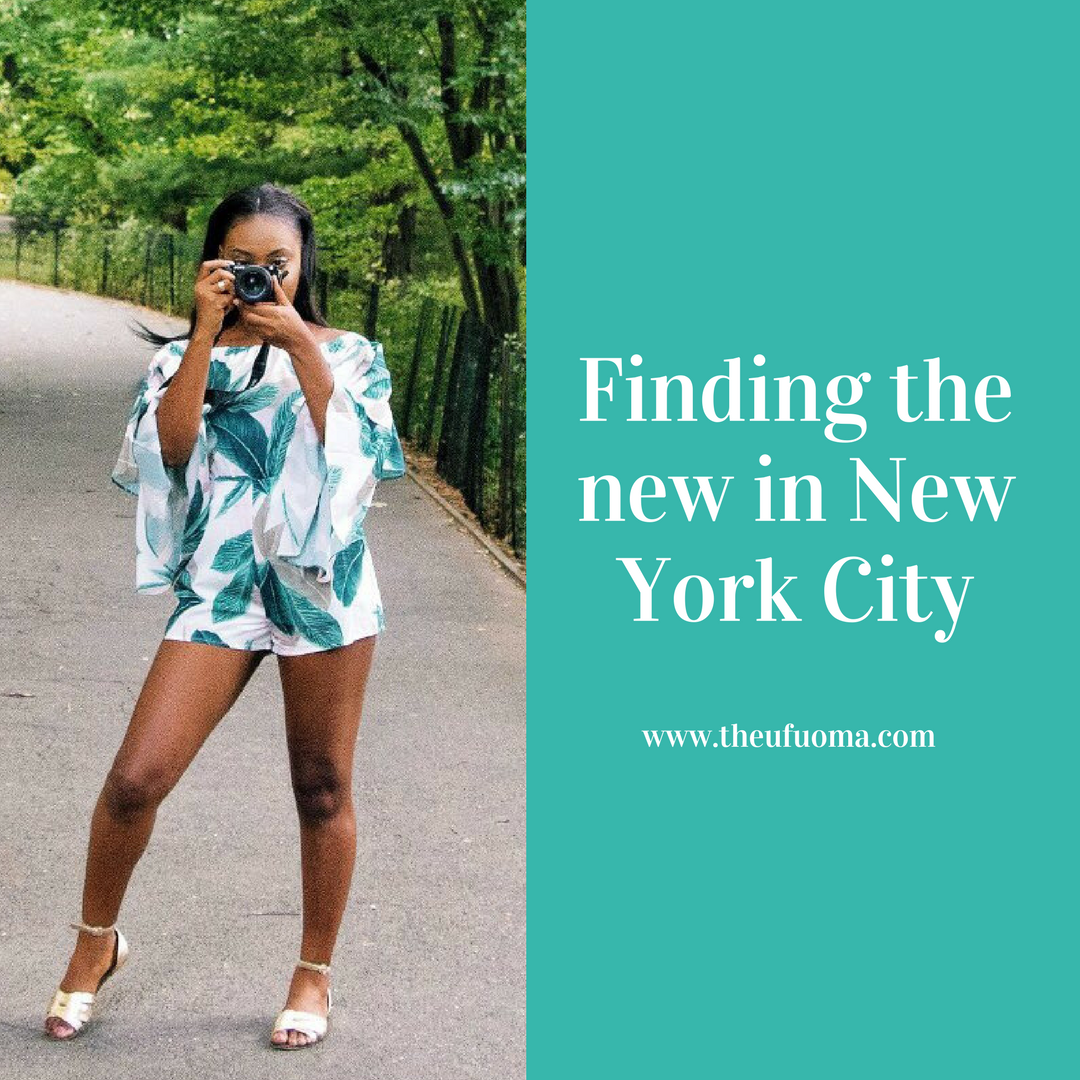 So, what's new, New York?
After visiting a place over and over, it is only a matter of time until things start to get stale and similar. After a while, I started to treat New York like home. New York had become well within reach and you know what they say, we sometimes only appreciate the things that are out of reach. I however, wasn't going down without a fight, I was determined to find what's new in New York.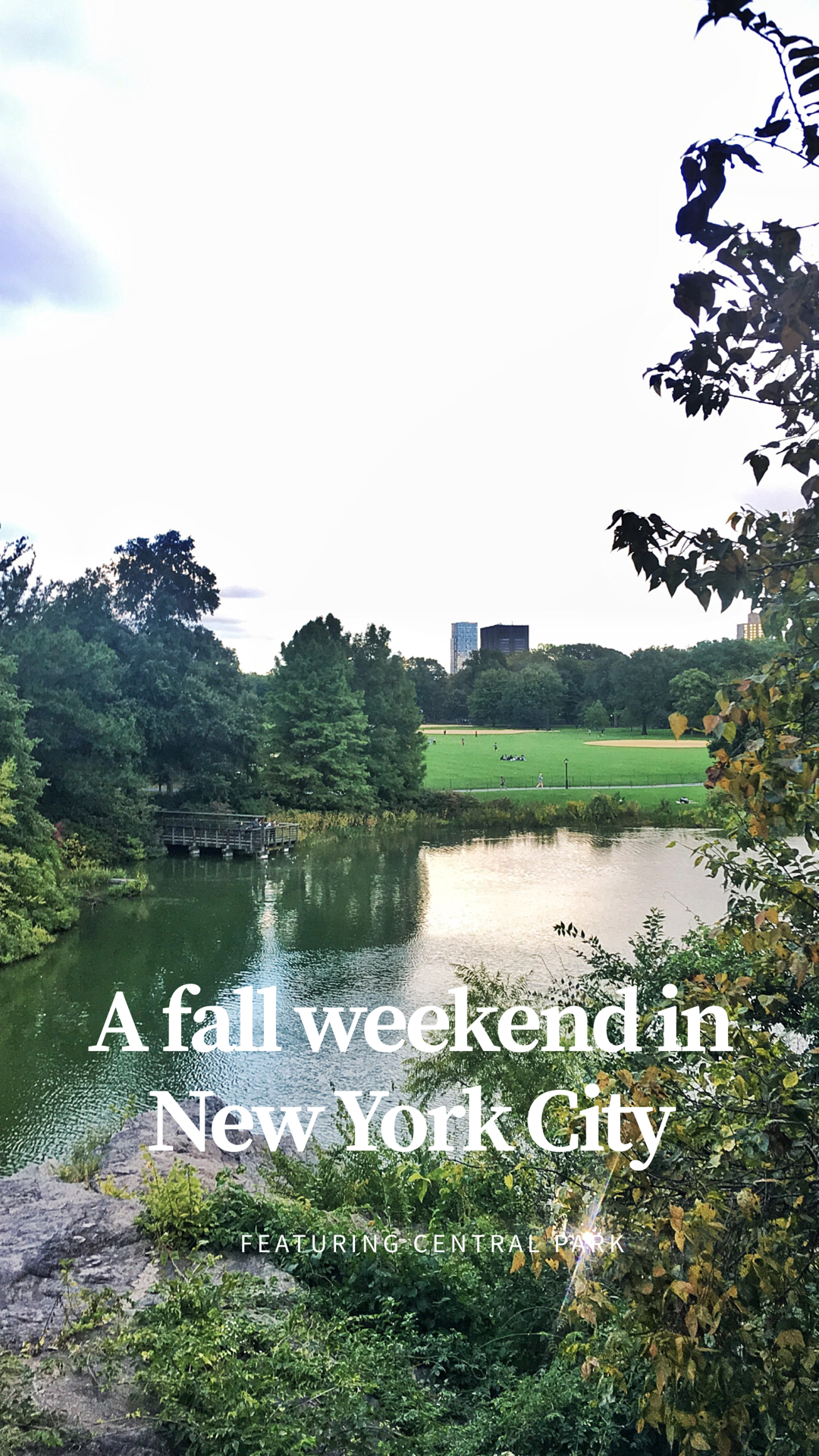 While there's so much to see and do in New York, after visiting it so much, everything can start to look the same. The same yellow taxis that honk loudly on the streets, the same tourist-flooding situation, the same noise, the same energy.
During my most recent trip to New York, I was eager to explore it in a new way. I wanted something different, something quiet and something that made me feel like I was detached from the city, and I found all of these in Central Park, NY. – Ufuoma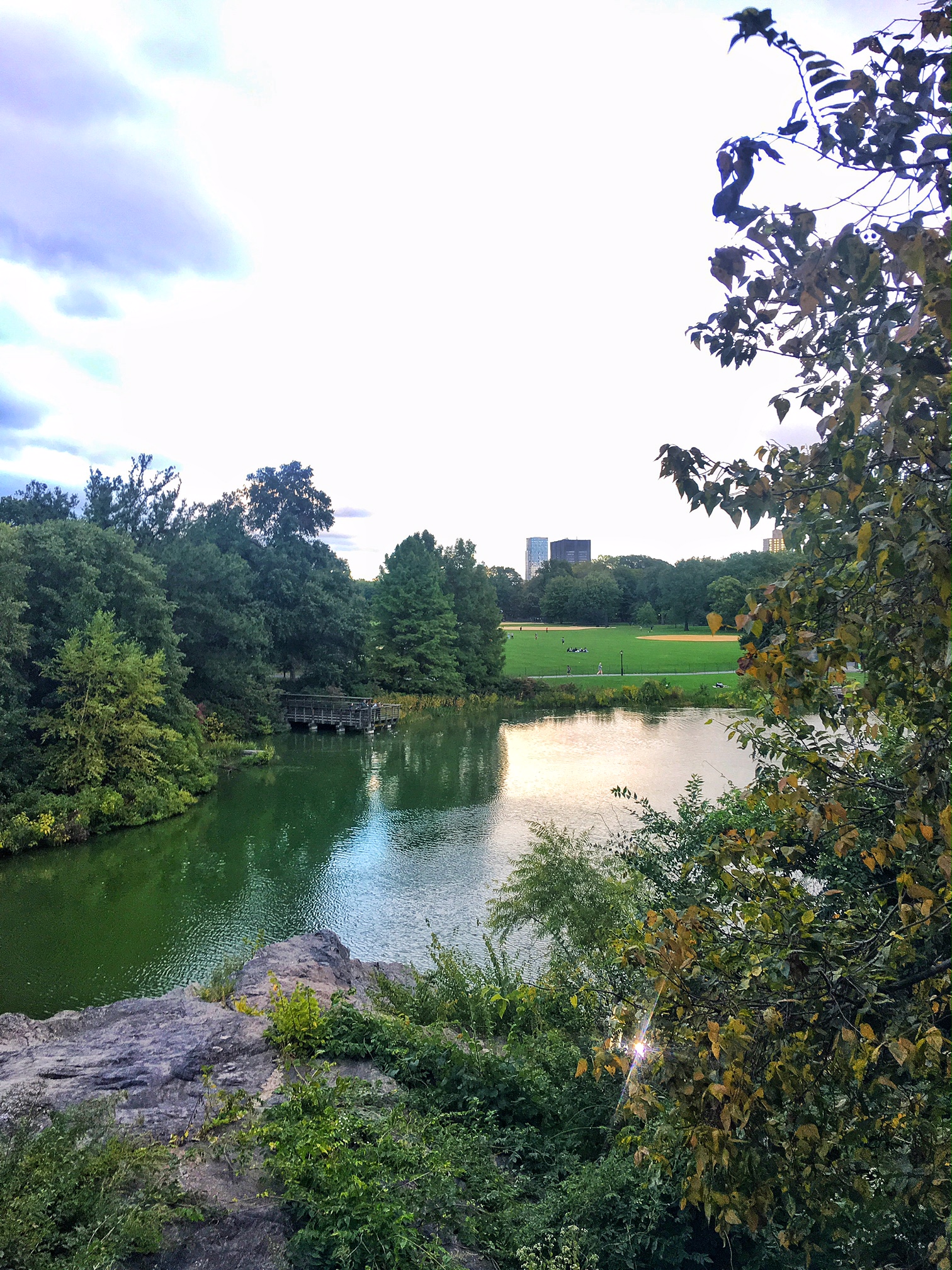 Even though Central Park is a top tourist location, it is about 3.41 km² in size, making it easy for everyone to co-exist (read: explore) peacefully. What I loved the most about it was how airy and breezy it was. There were so many attractions to visit there and one visit was definitely not enough.
Having a picnic in New York's Central Park has always been high up on my list. I hear it is an experience. I didn't get to do it this summer as I had other travel plans, but I'll be shooting for that next year, hopefully.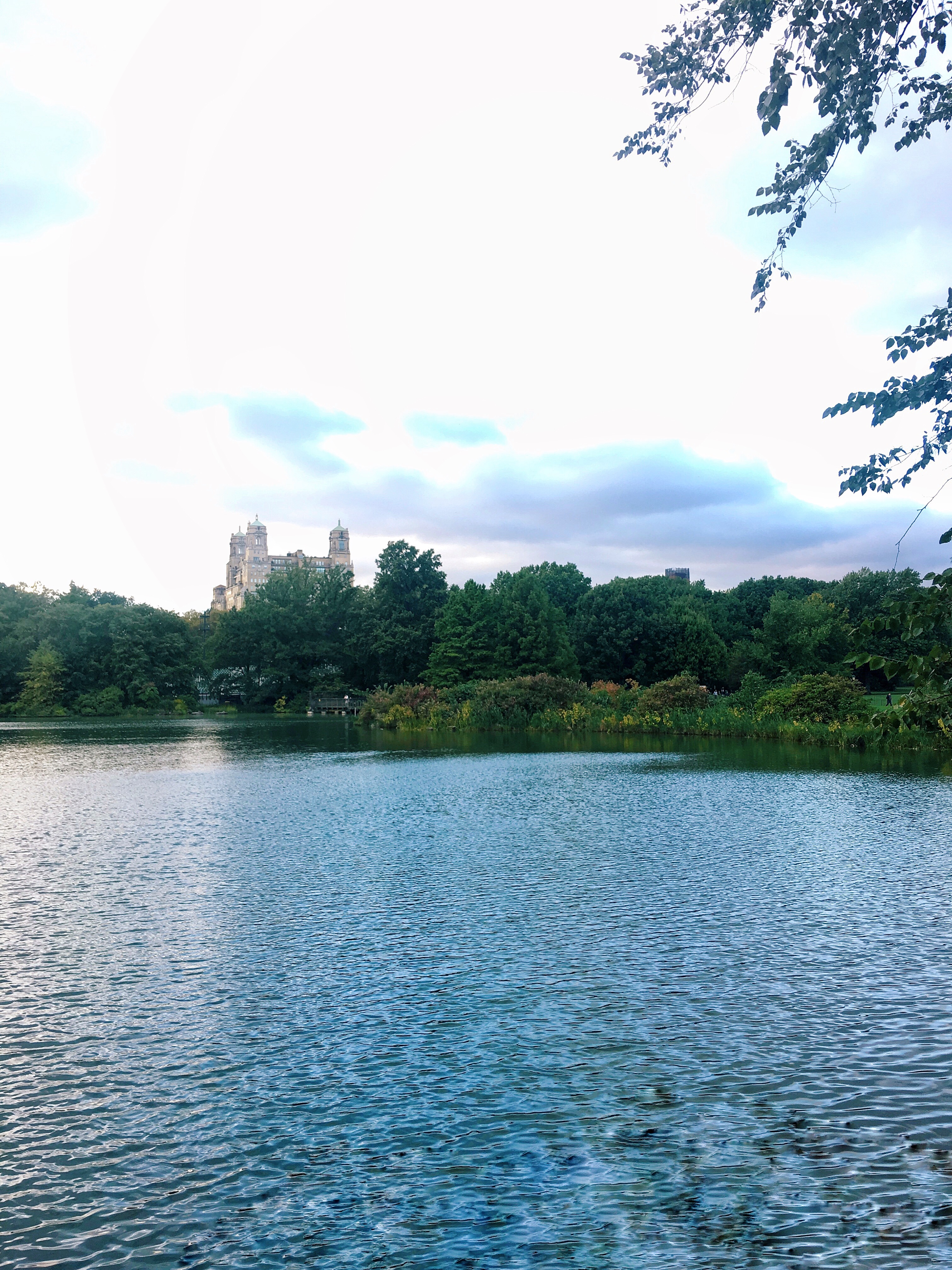 Exploring the New in New York — Central Park
On a breezy fall morning, I set out to visit the famous Central Park. I'd heard so much about the place and I thought it was time to finally check it out. The weather was a little iffy but that wasn't stopping me.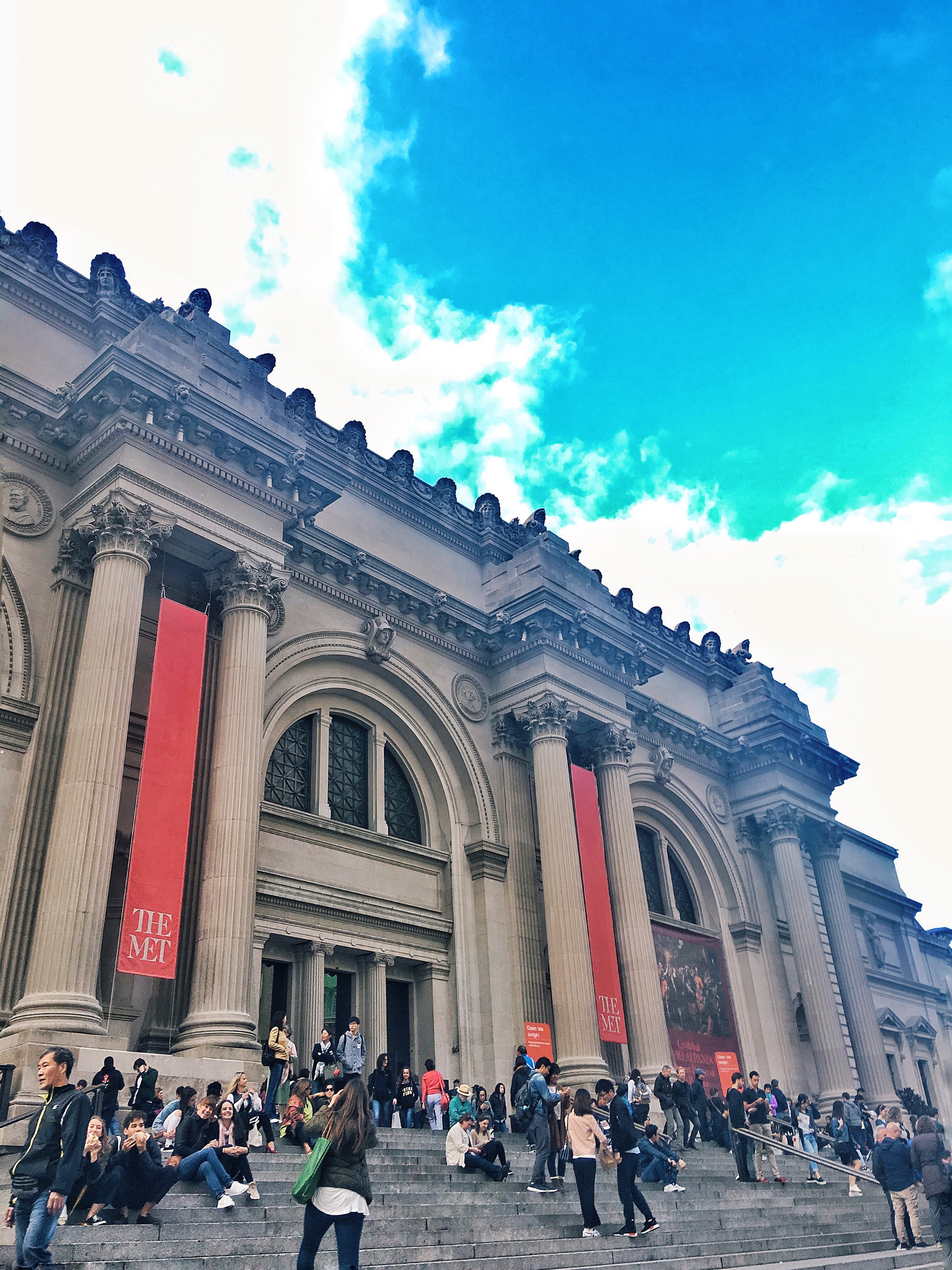 I made my way down to Central Park through the Metropolitan Museum of Art, NY. It is an amazing location for art and history lovers. I had already been previously so it wasn't on my radar for the day.
What was on my radar though? Finally sitting on the steps of the MET museum, a famous location where the casts of Gossip Girls used to have lunch. Iconic!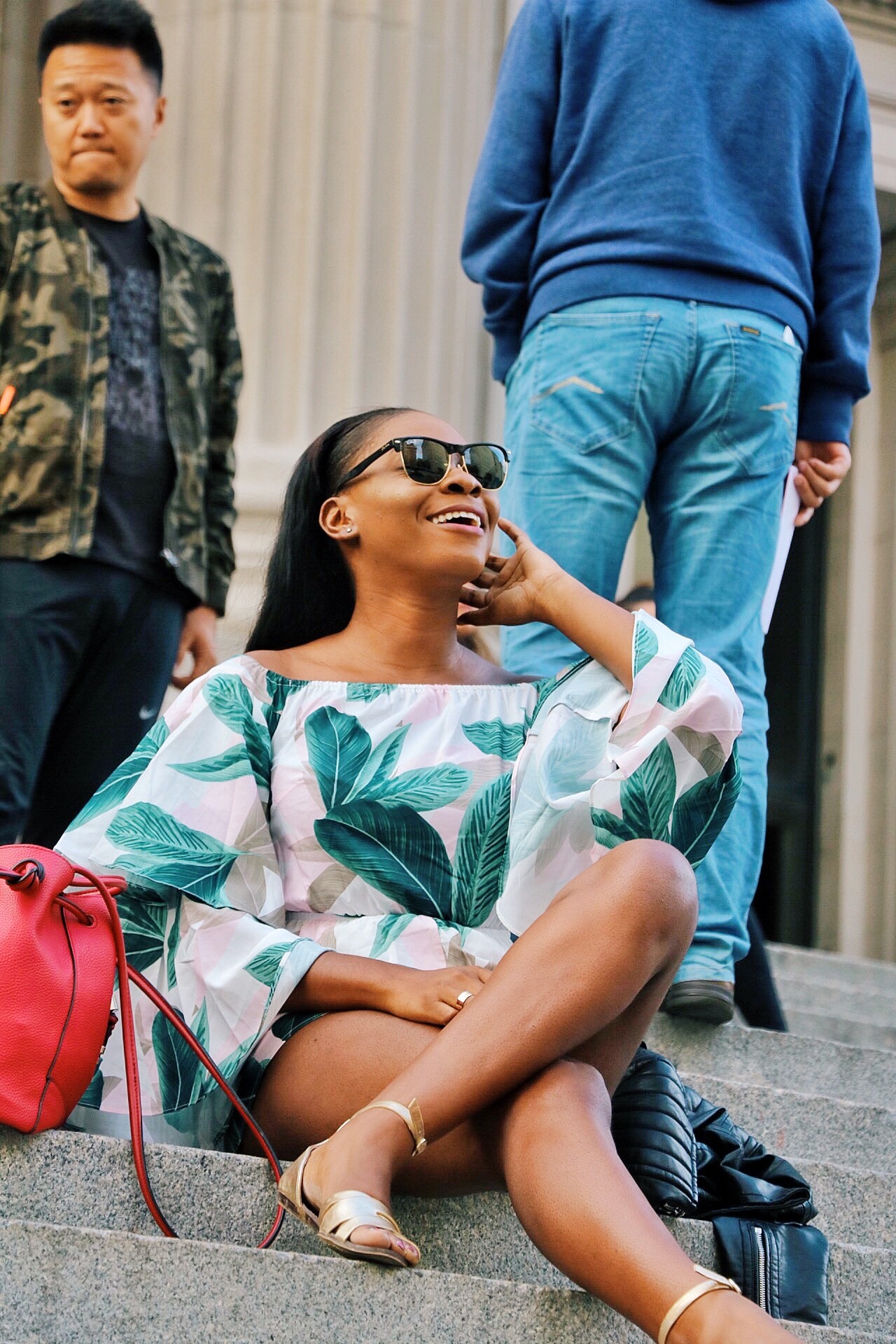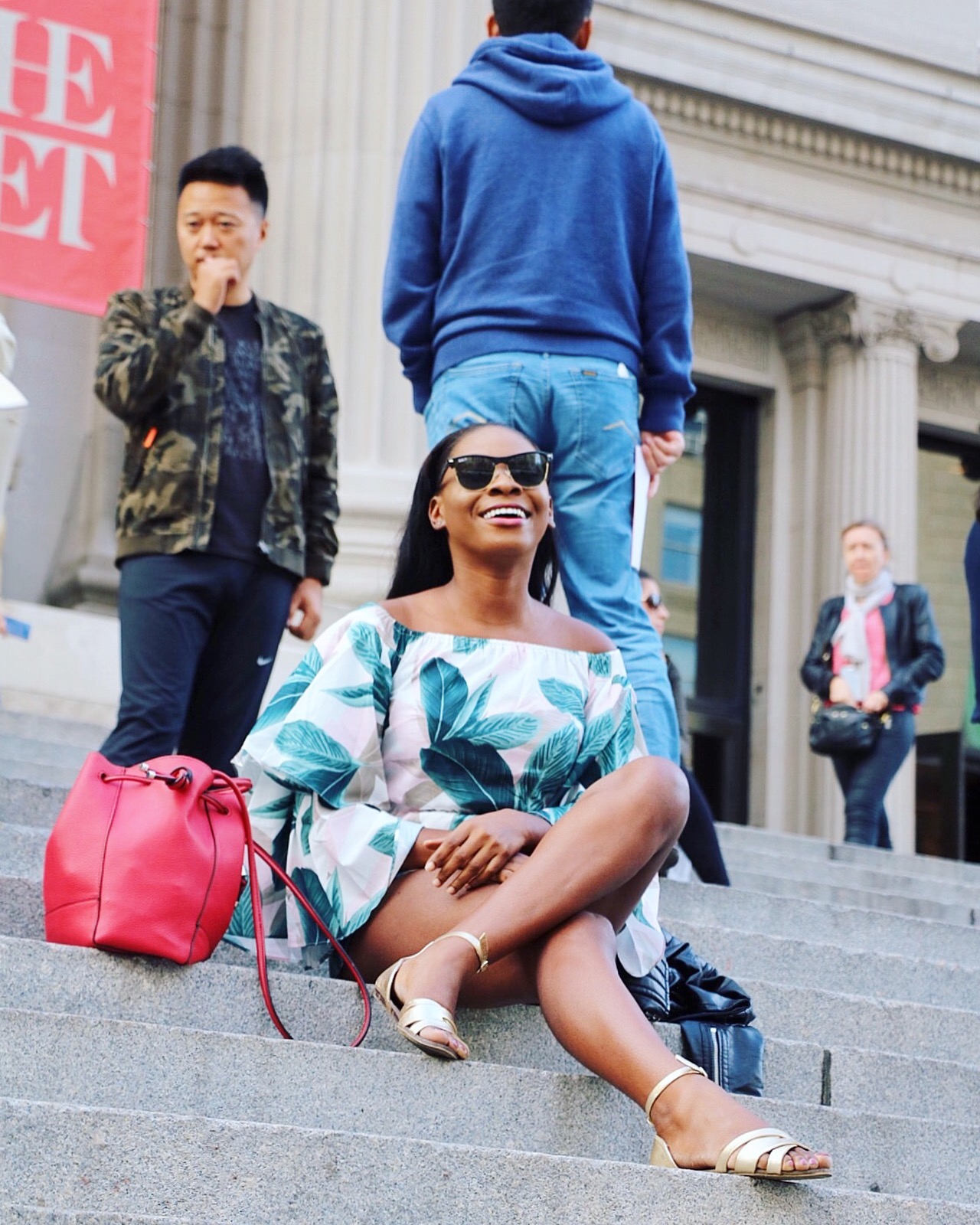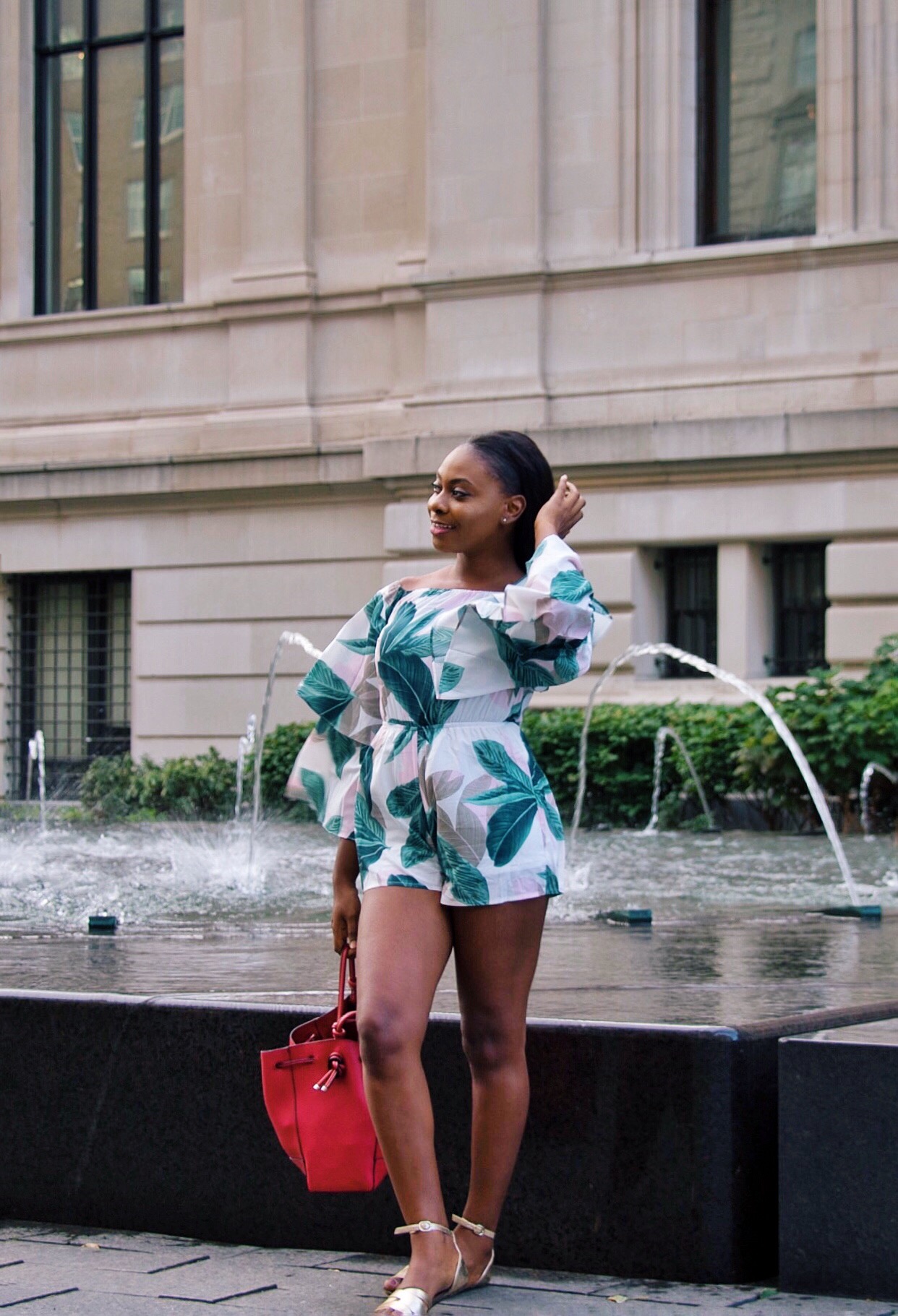 After a mini exploration (read: photoshoot *smirk*) in front of the MET museum, it was time to check out Central Park. I was full of excitement and it did not disappoint.
Now, let's really head on over to Central Park
I didn't have a list of must-do sights and attractions to see in Central Park because I wanted to give myself the liberty of getting lost and encountering pleasant surprises. A little unusual to my travel style, but sometimes, the best things in life are totally unplanned.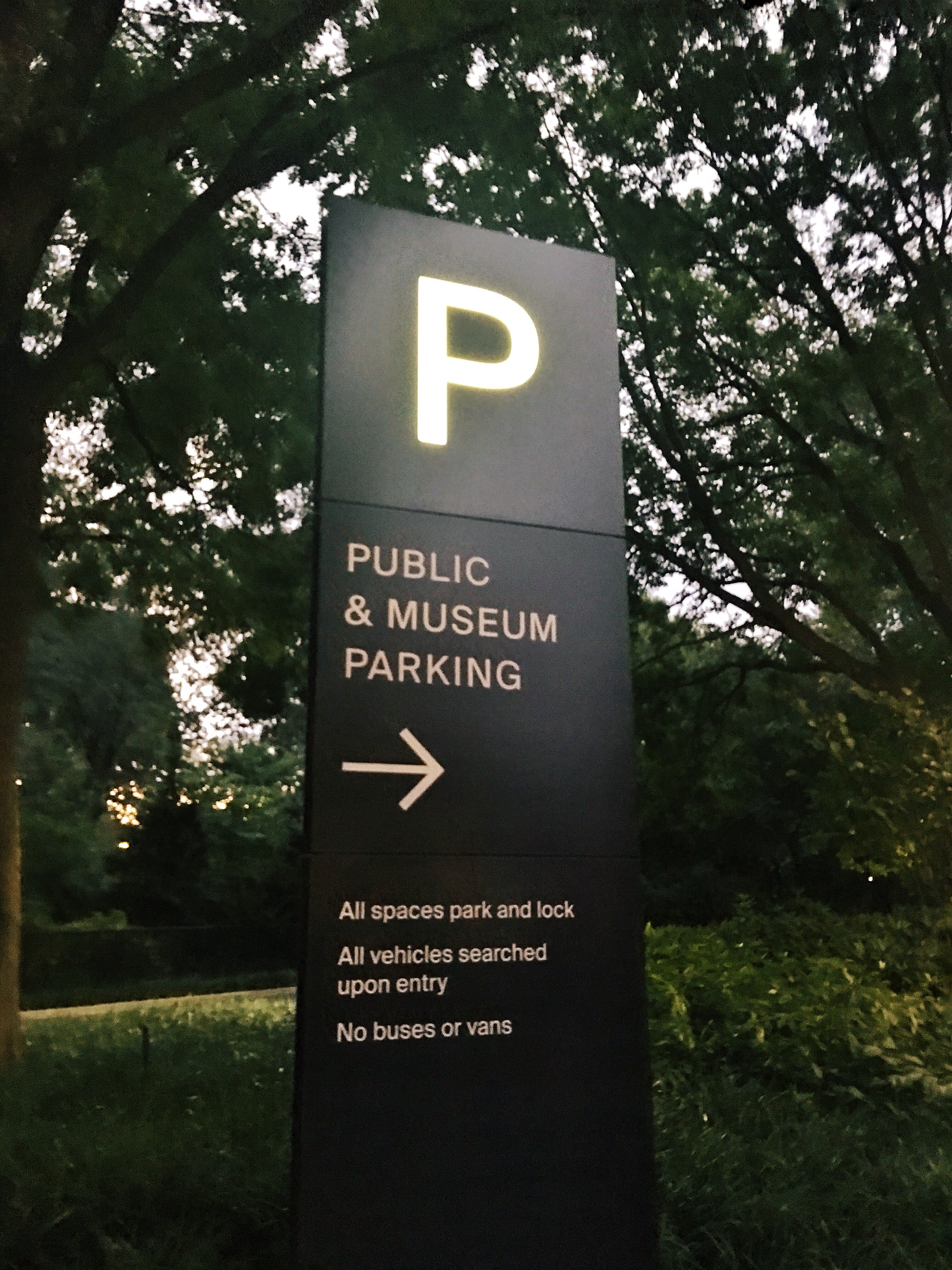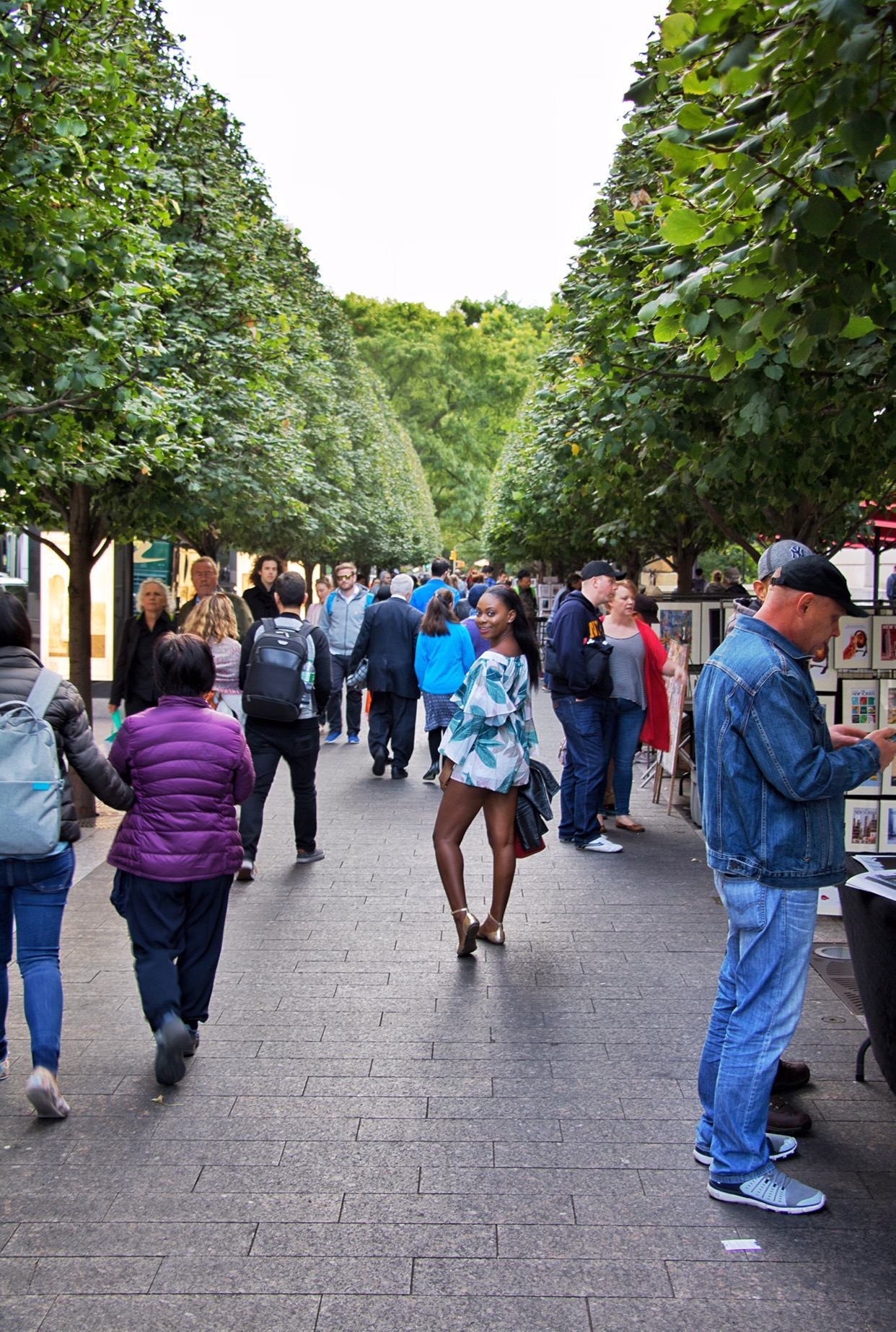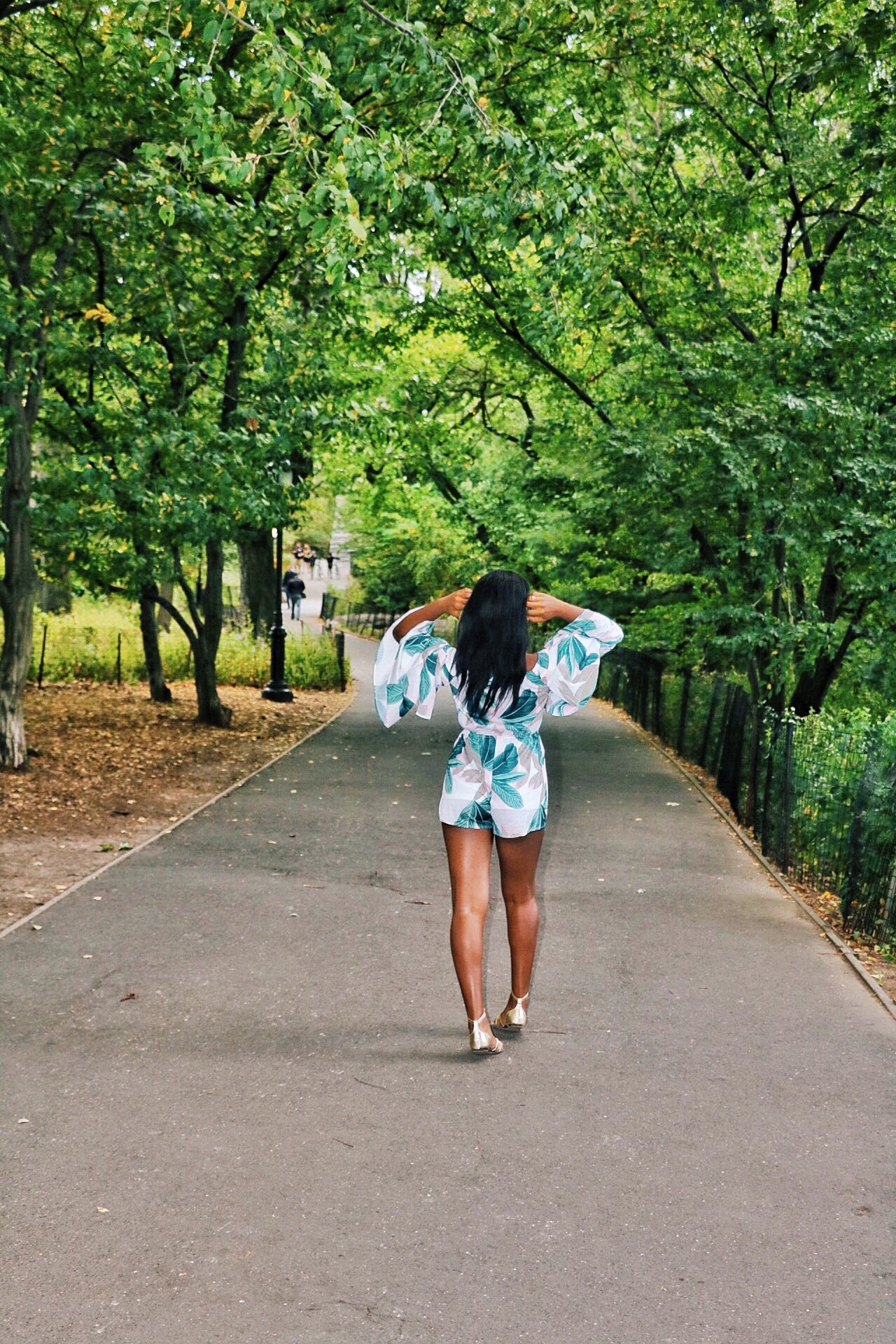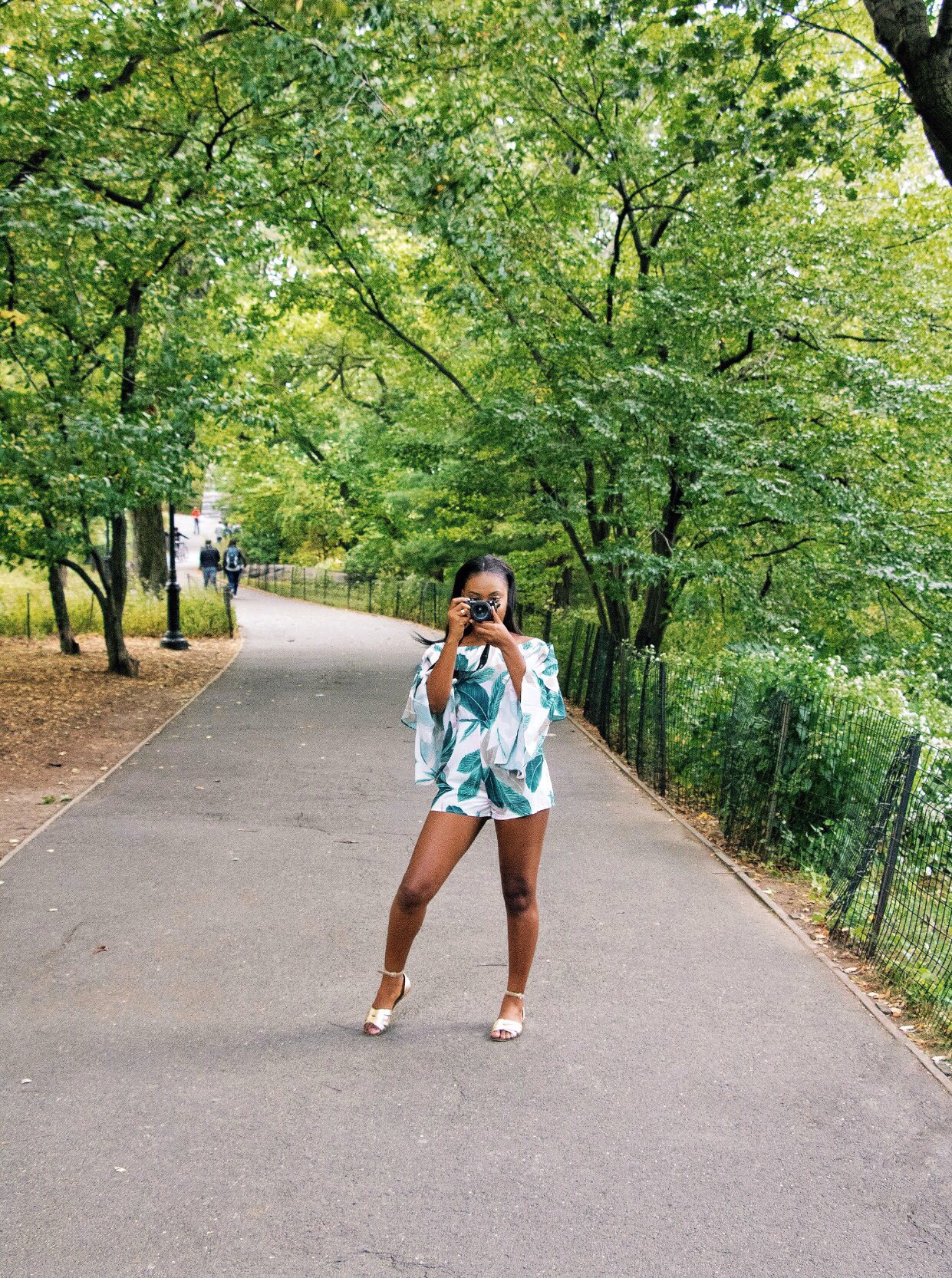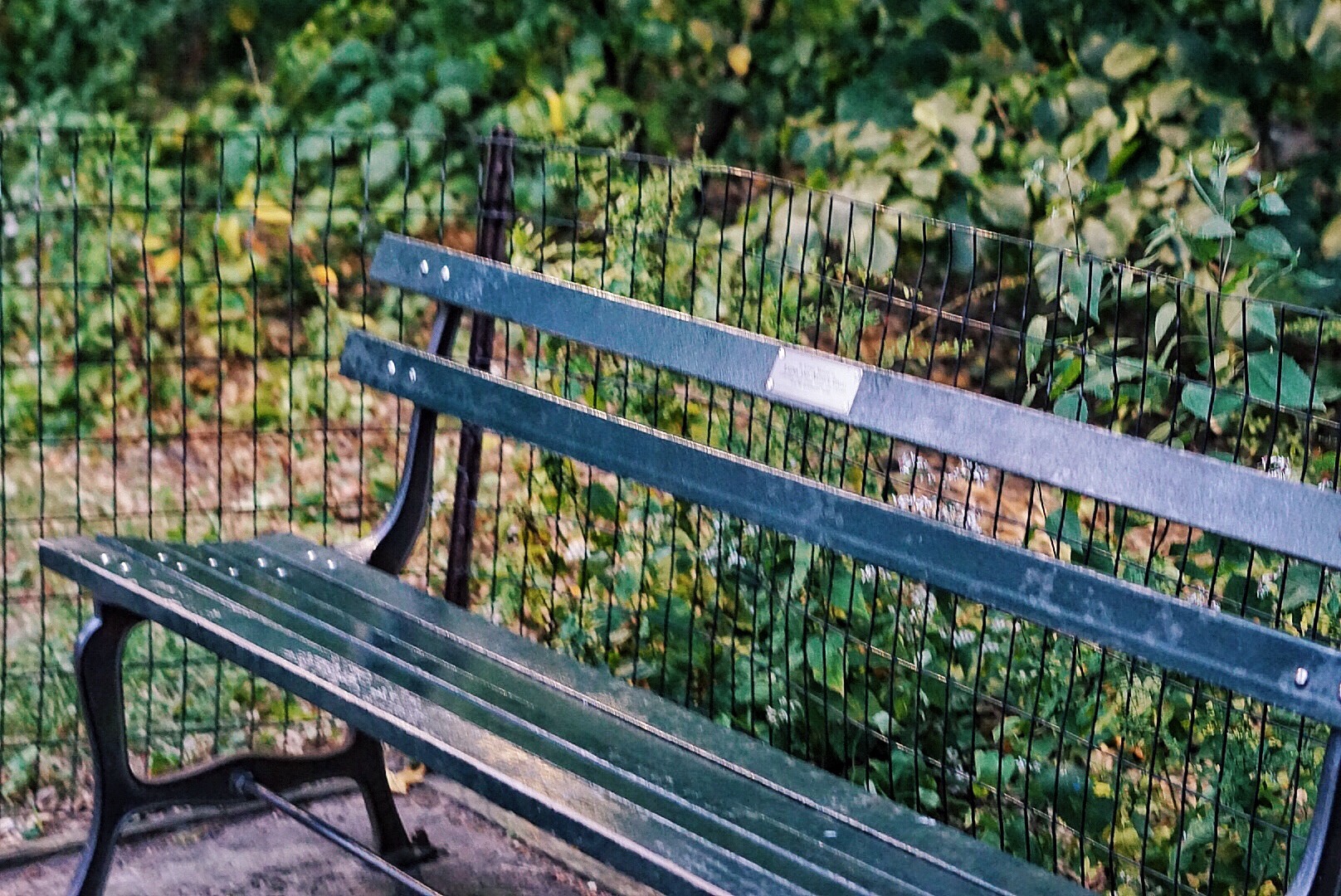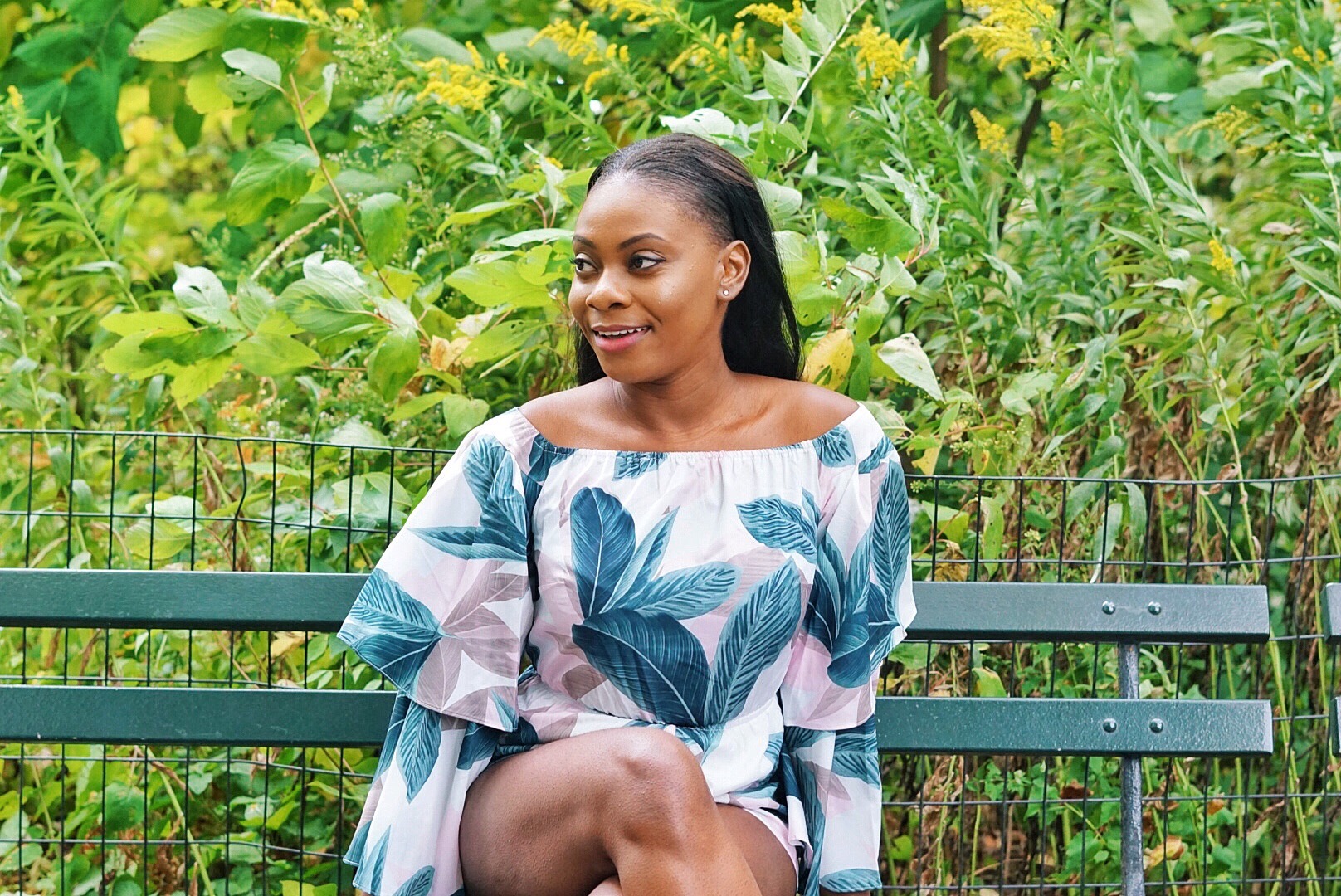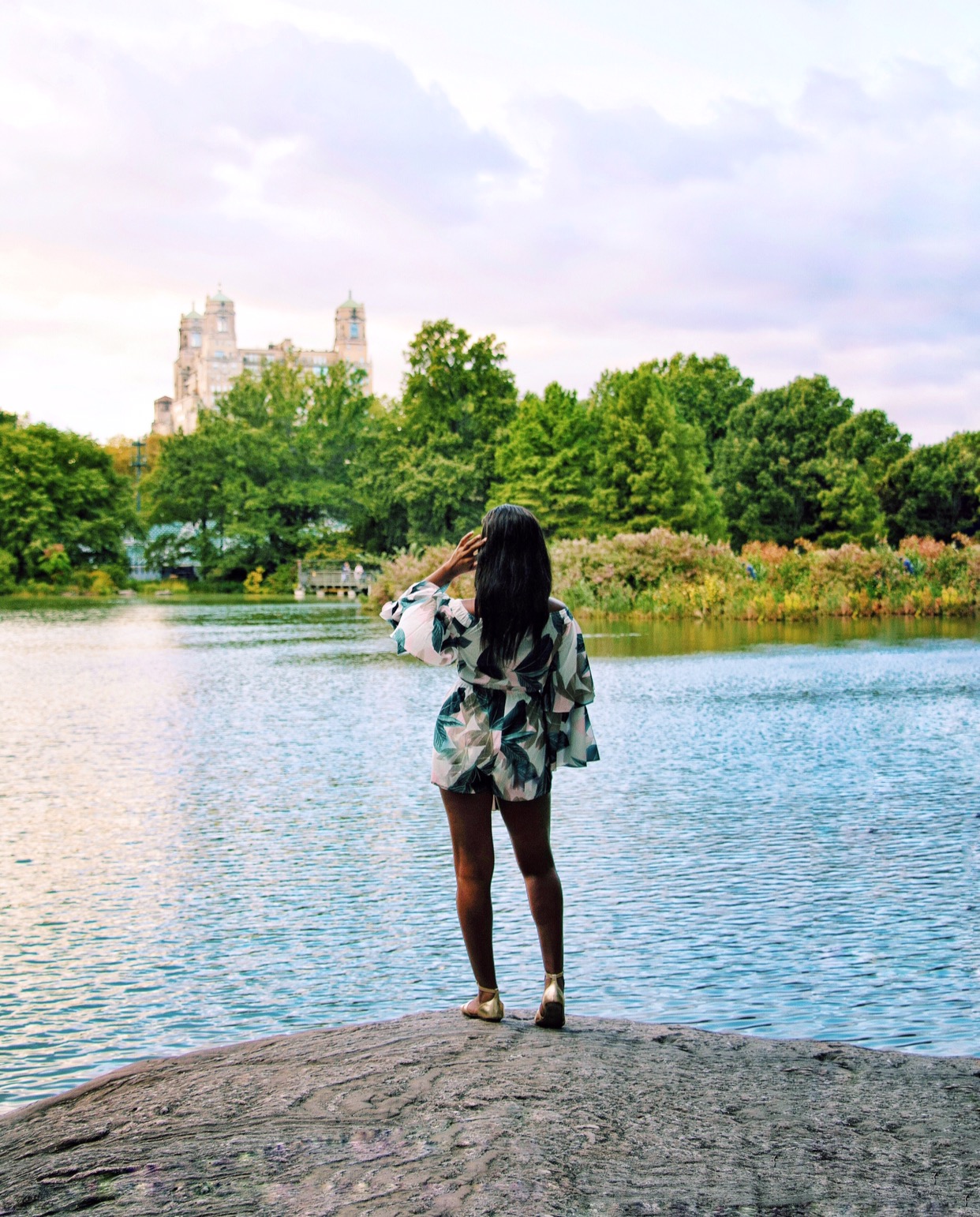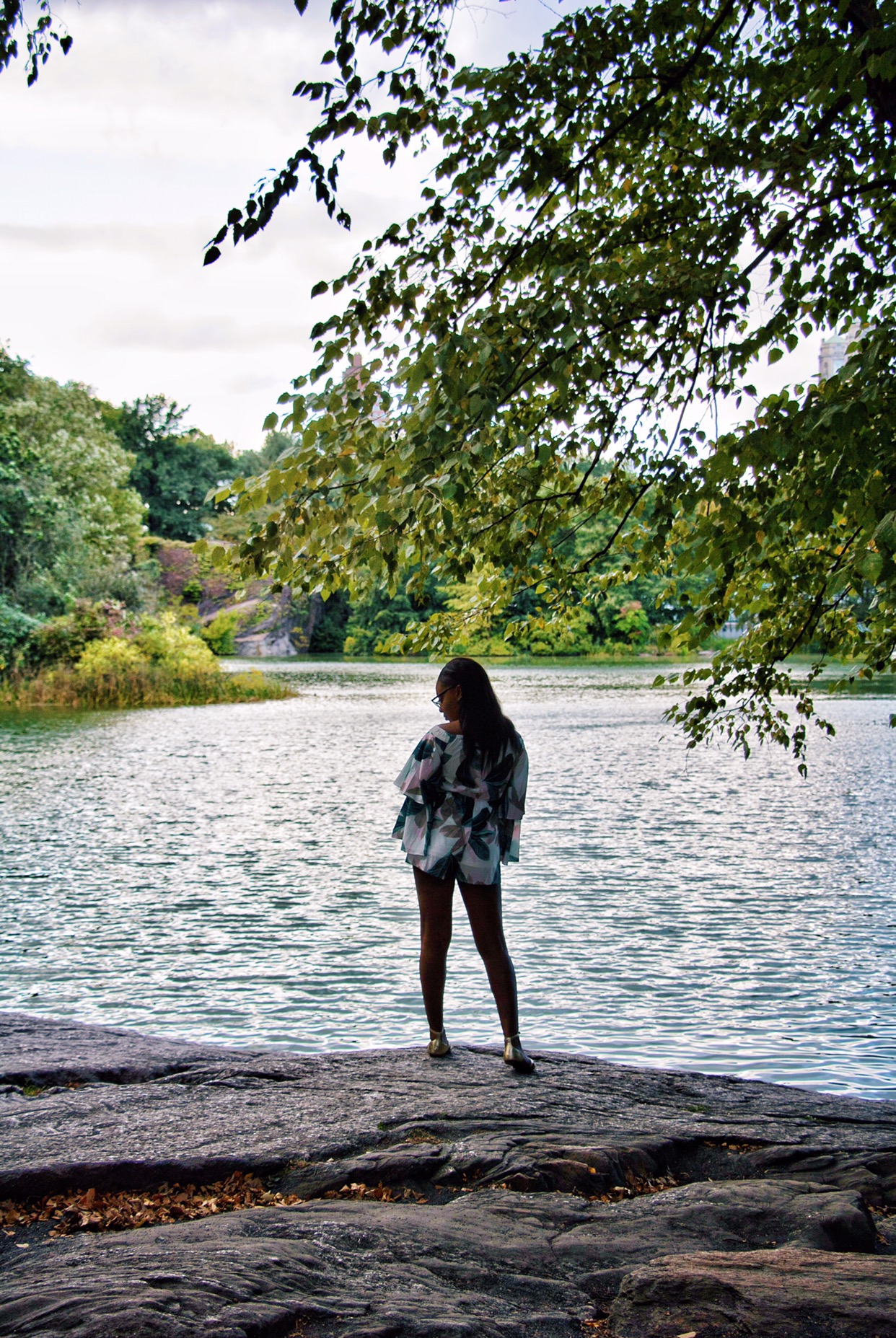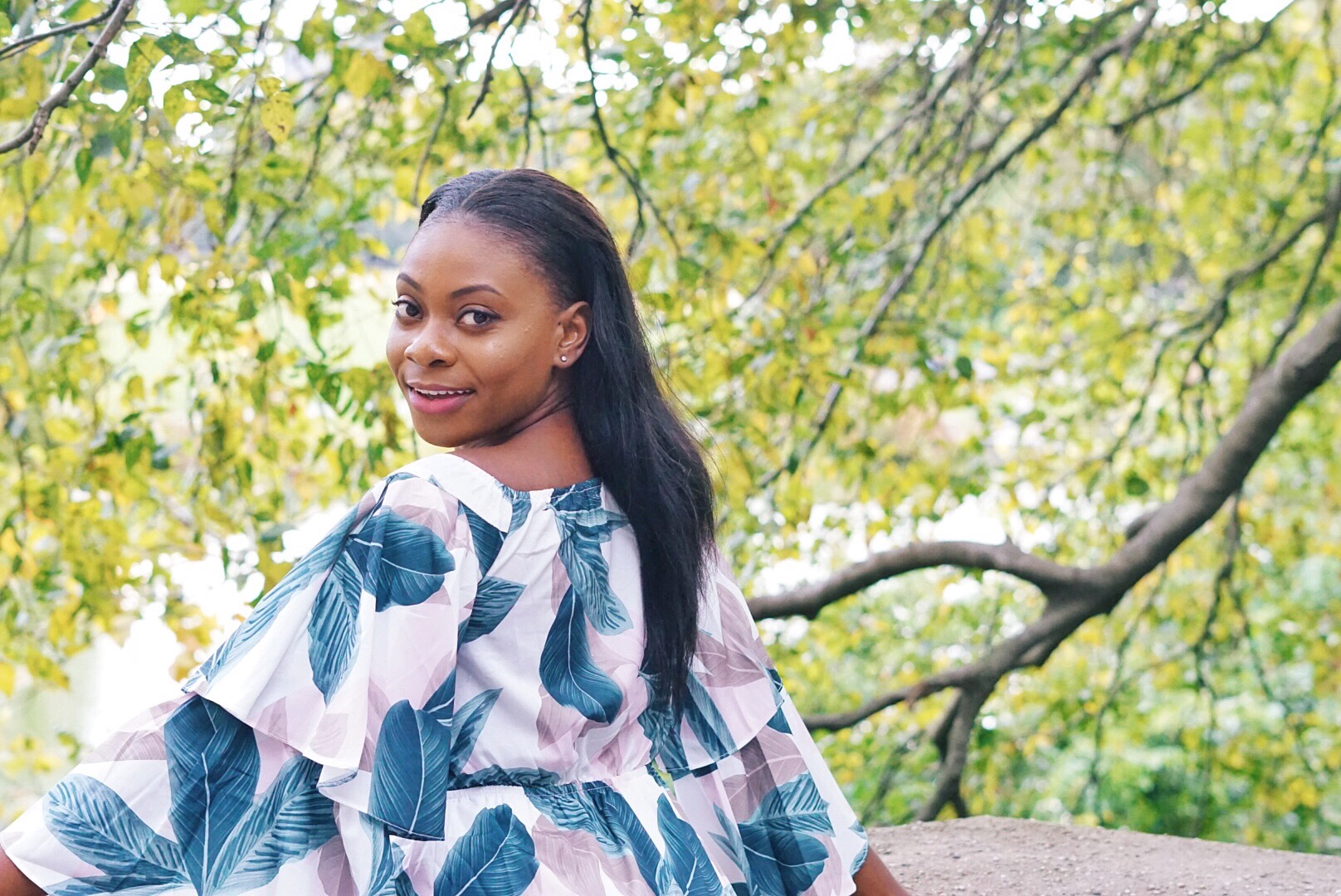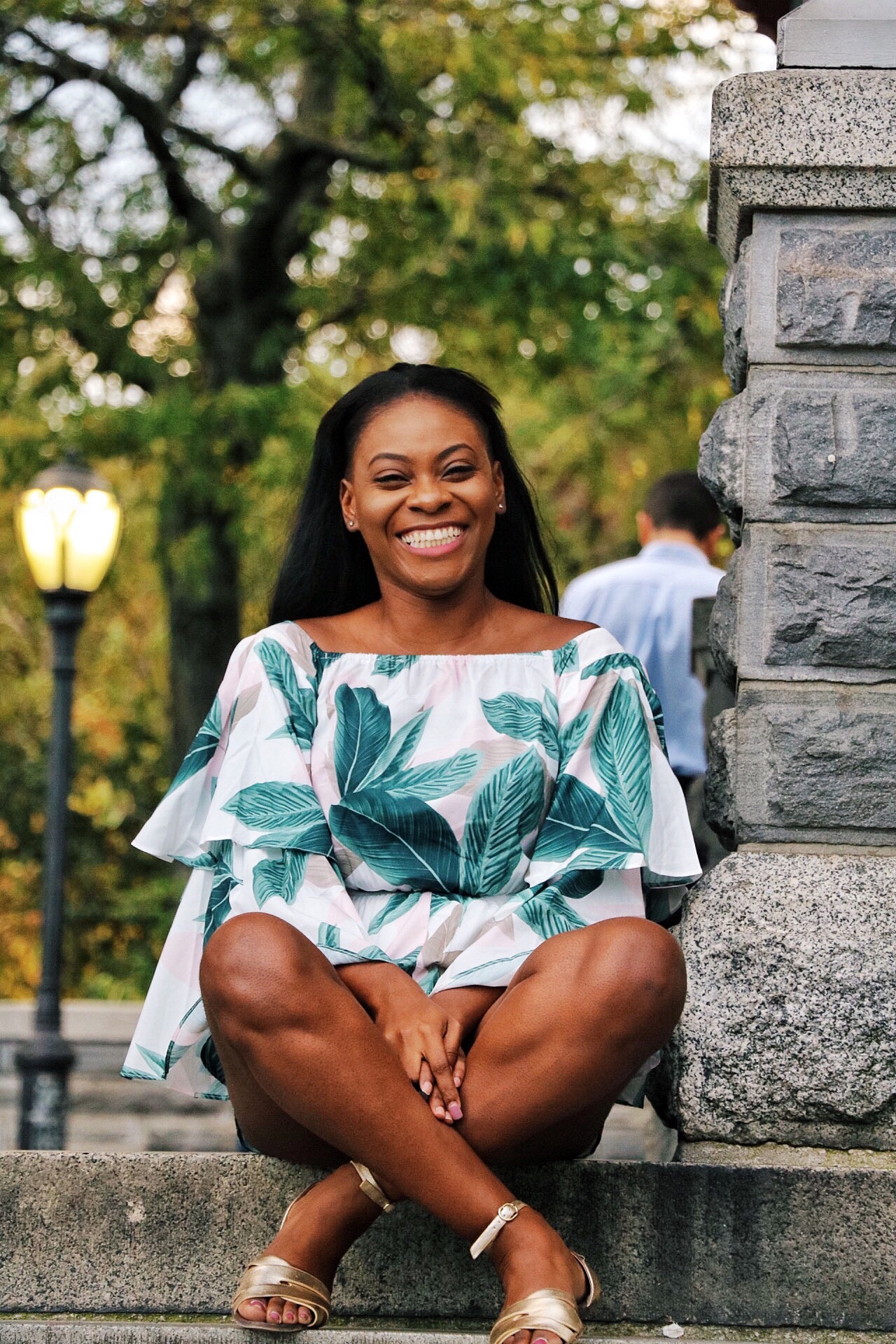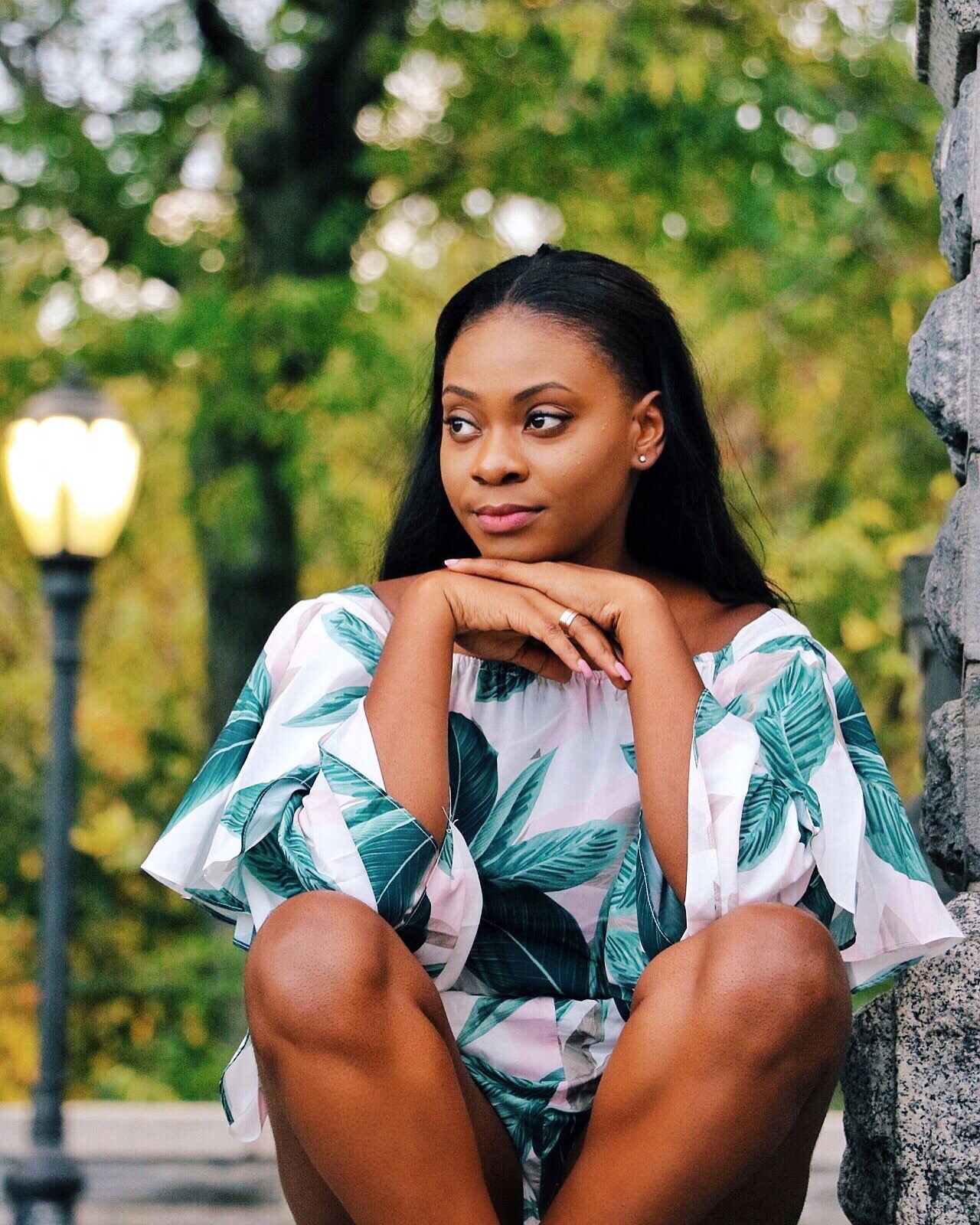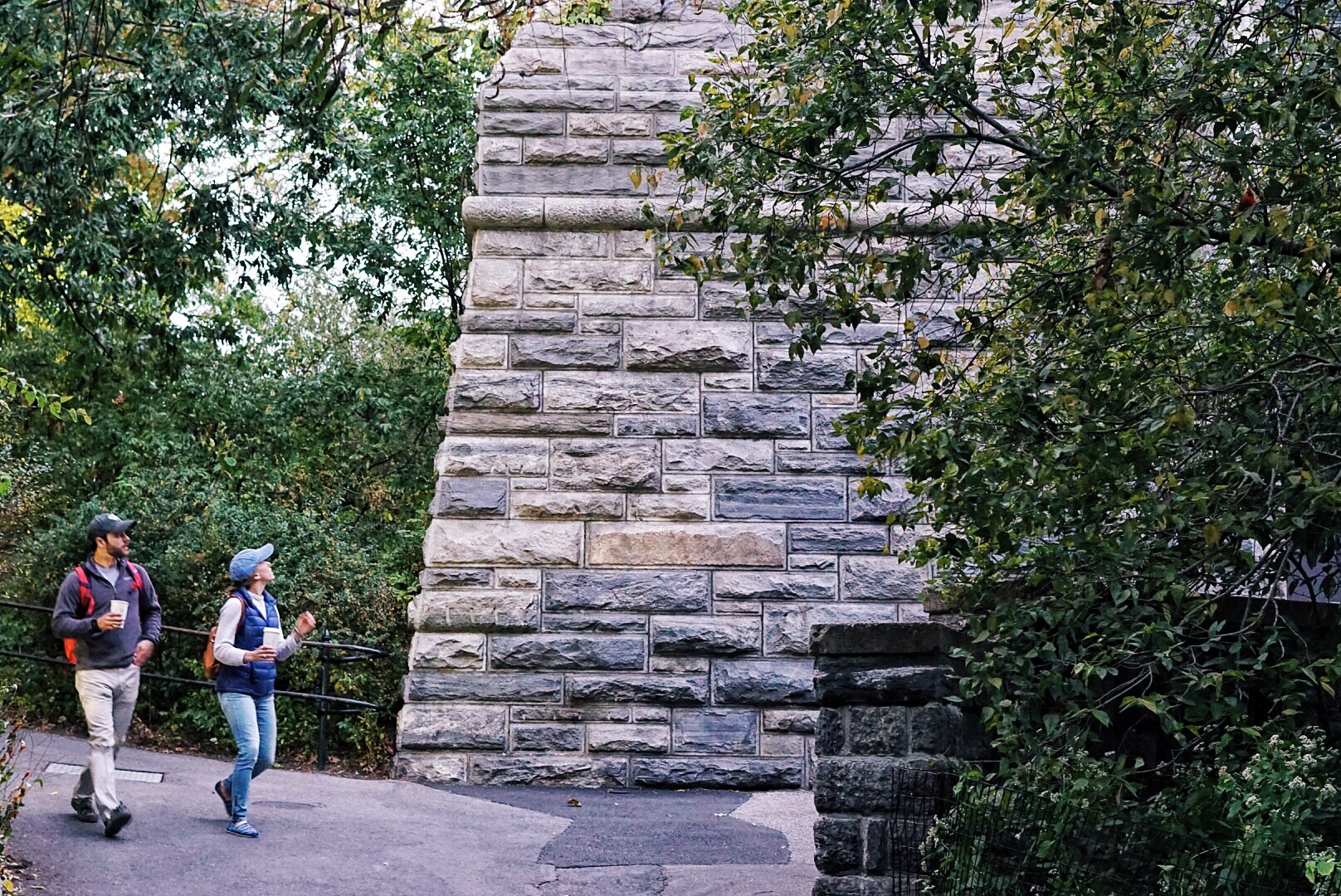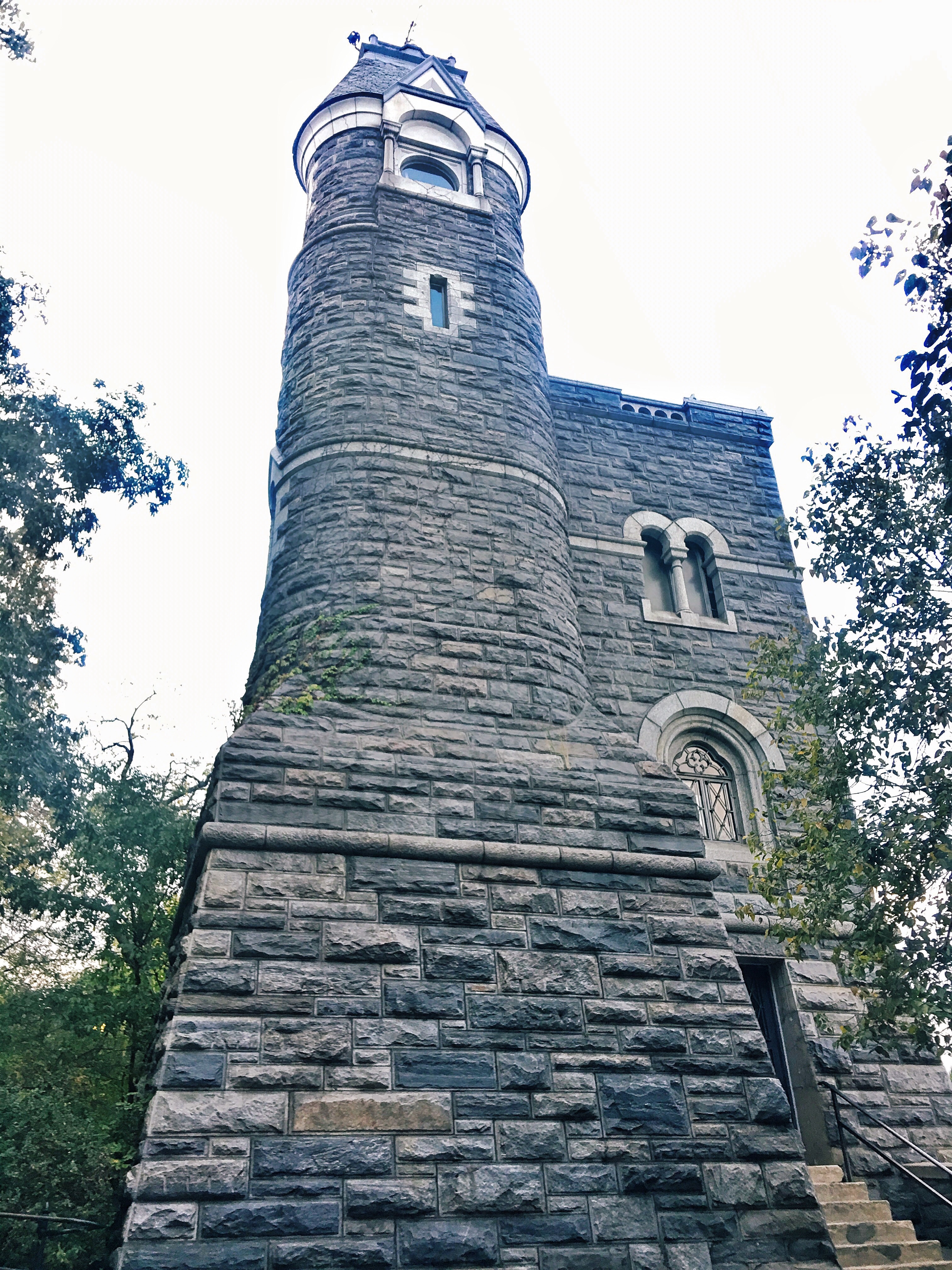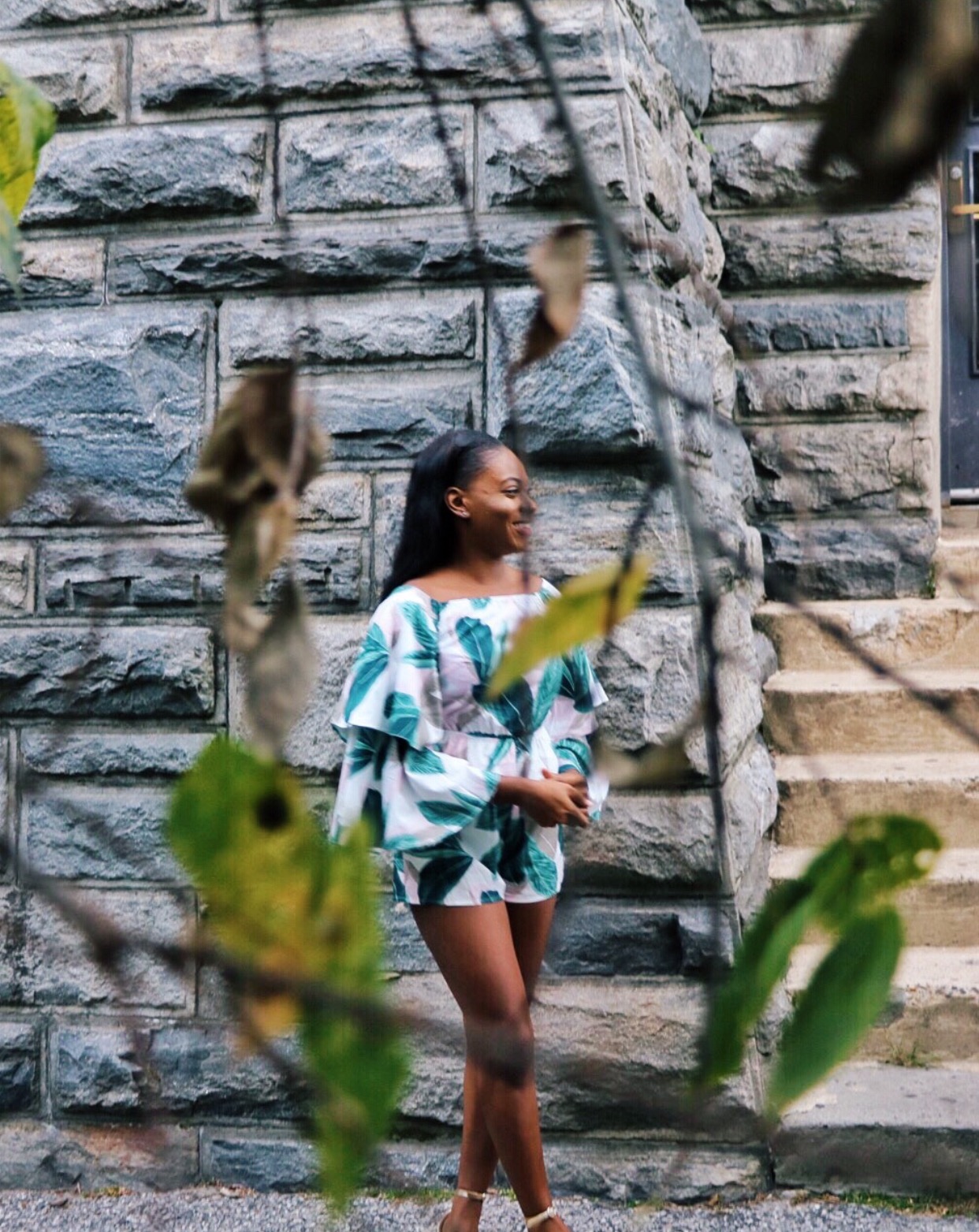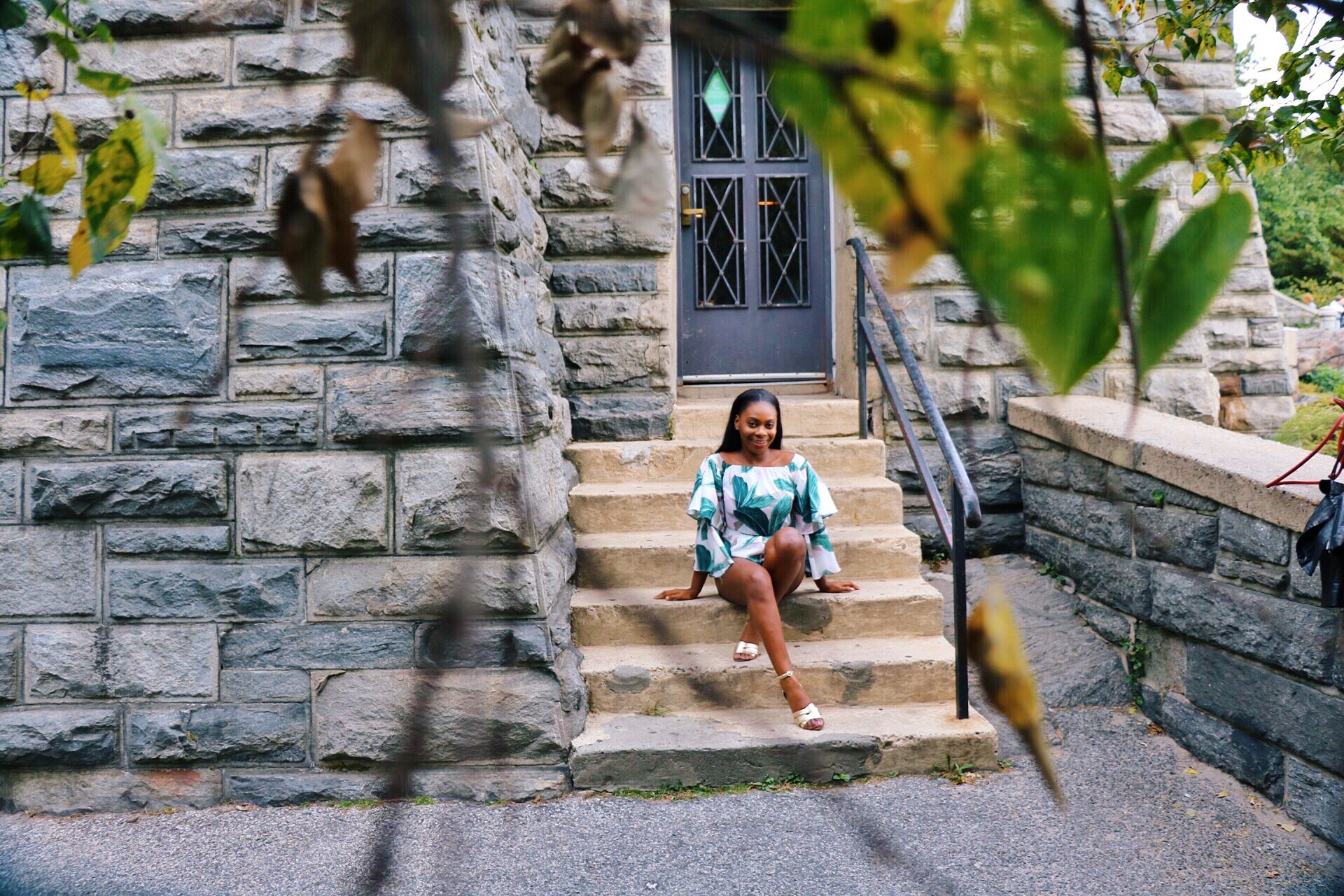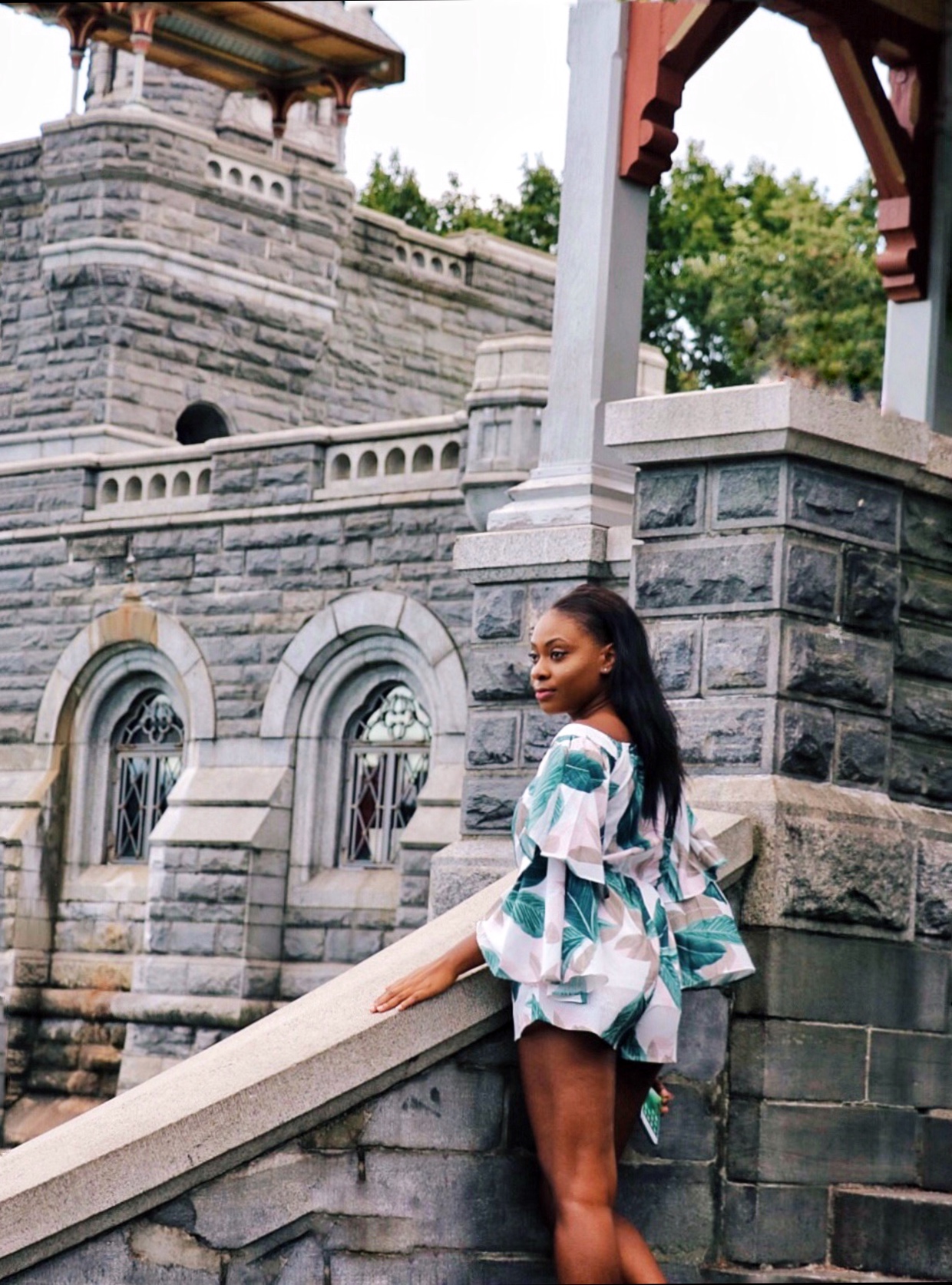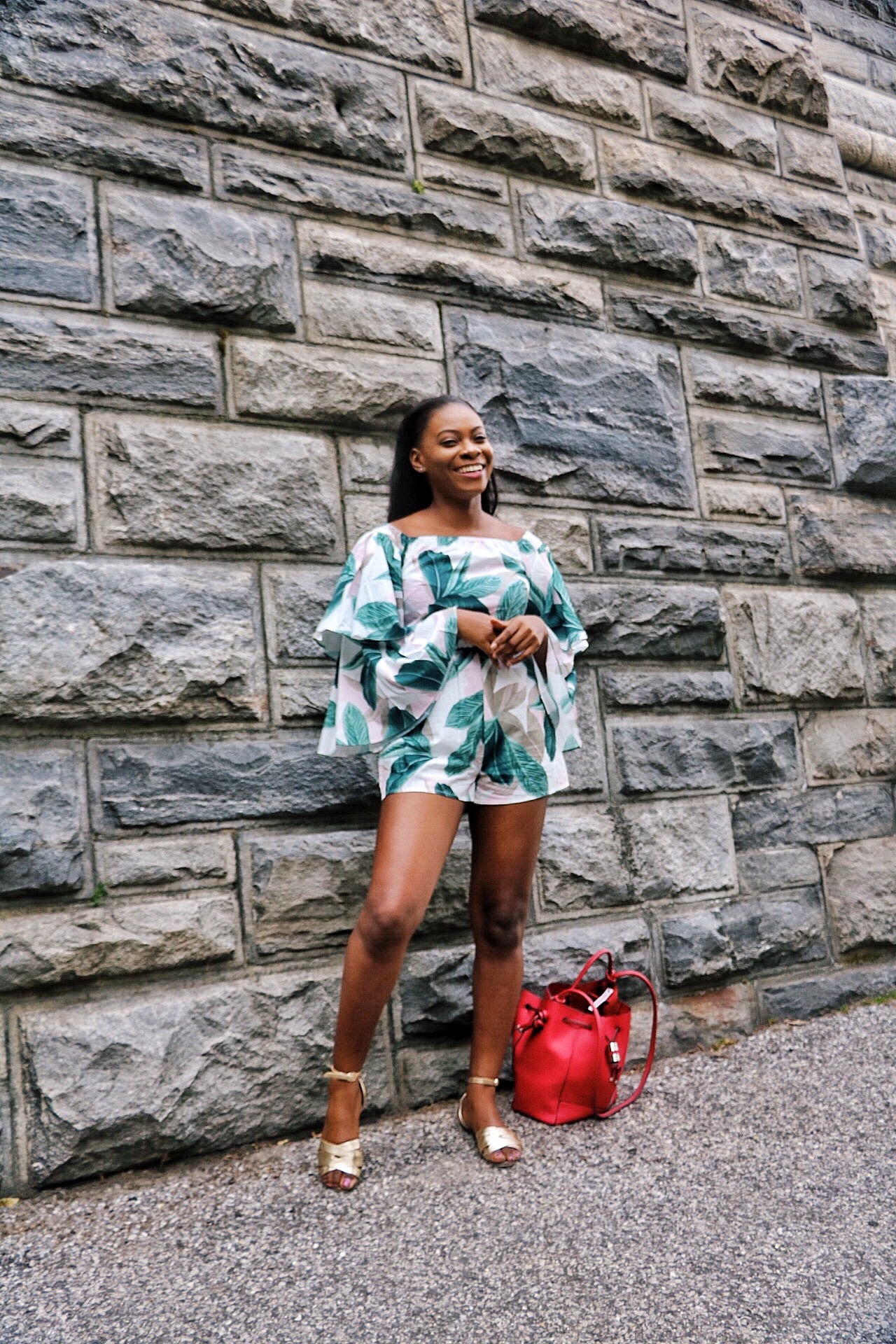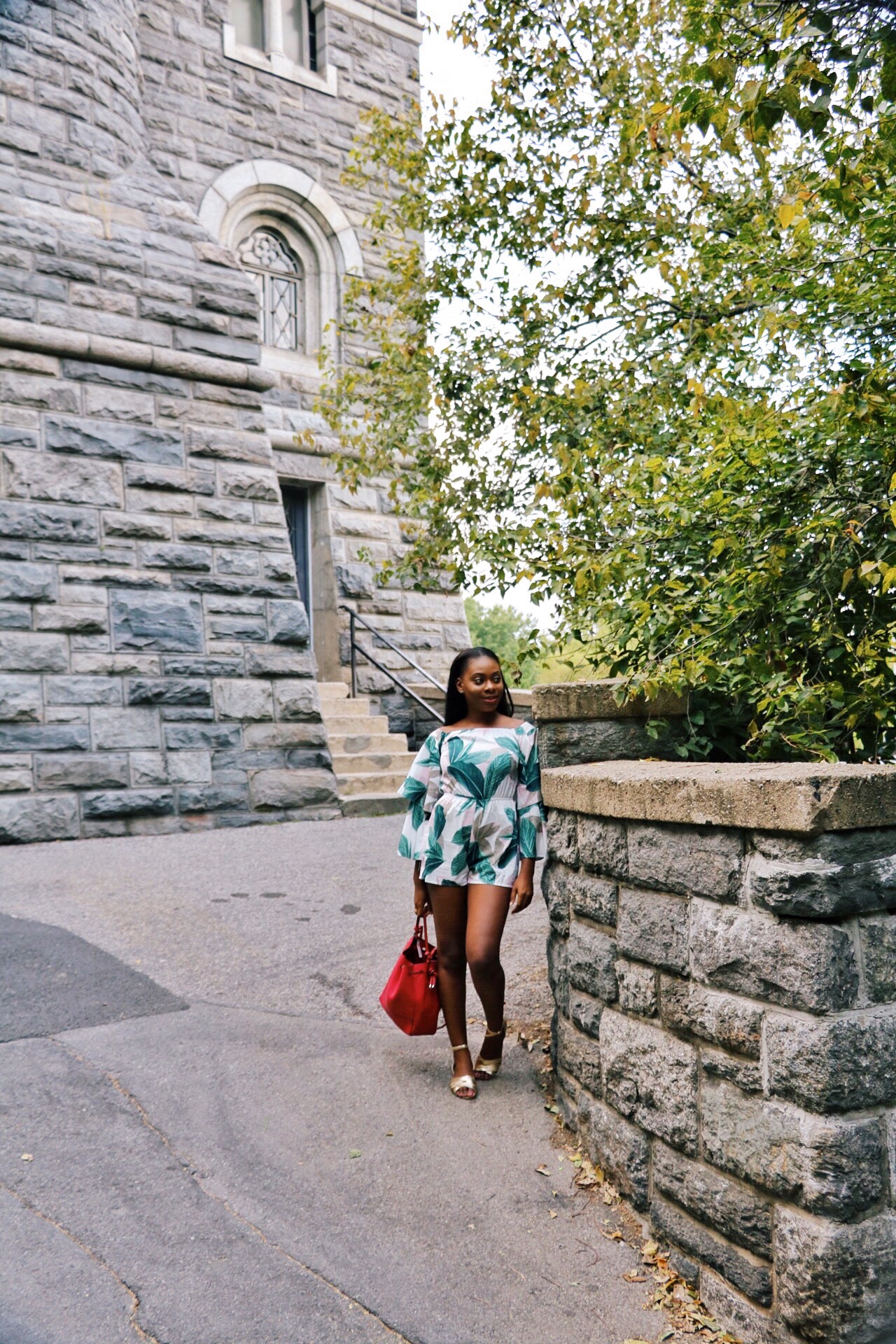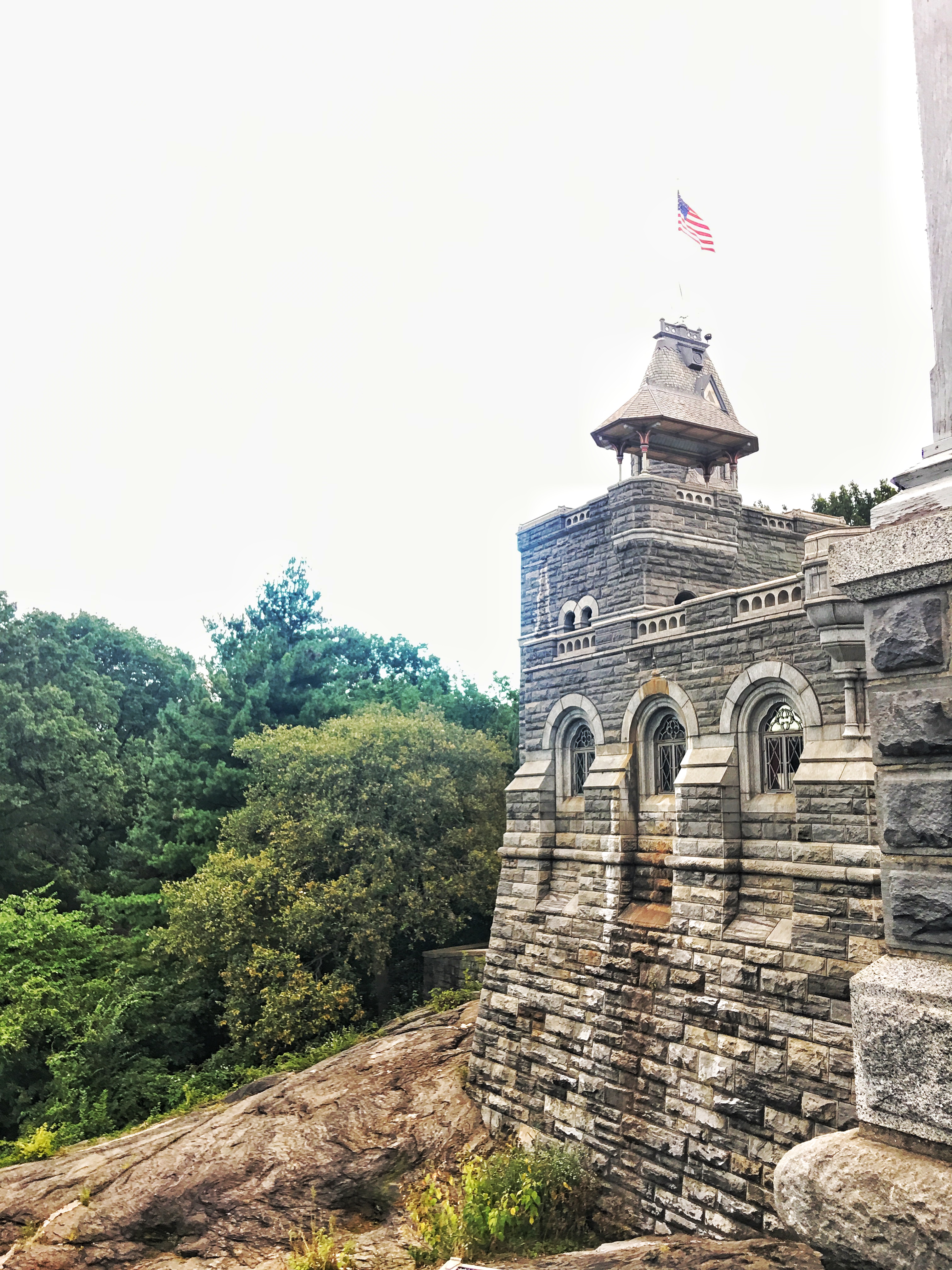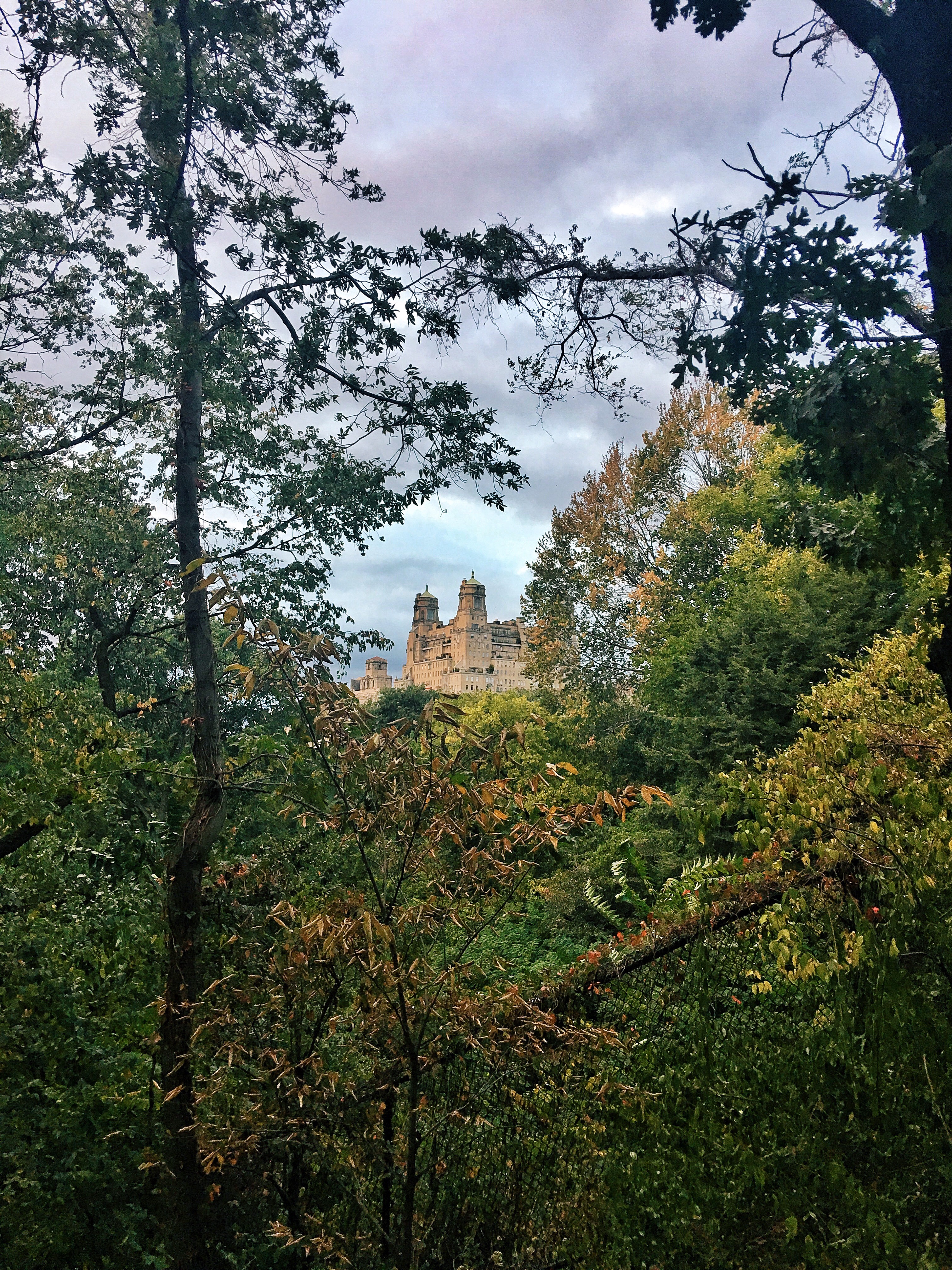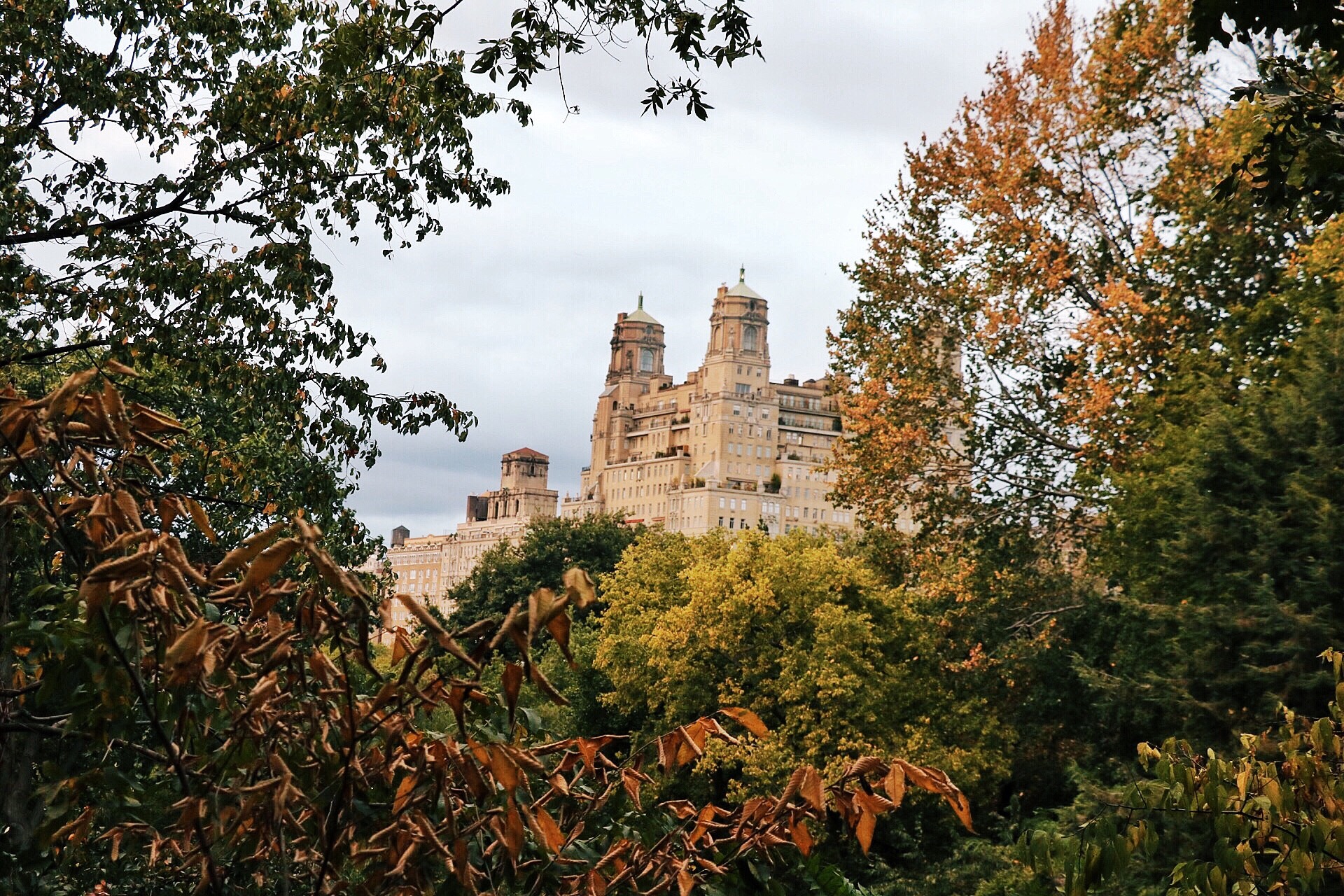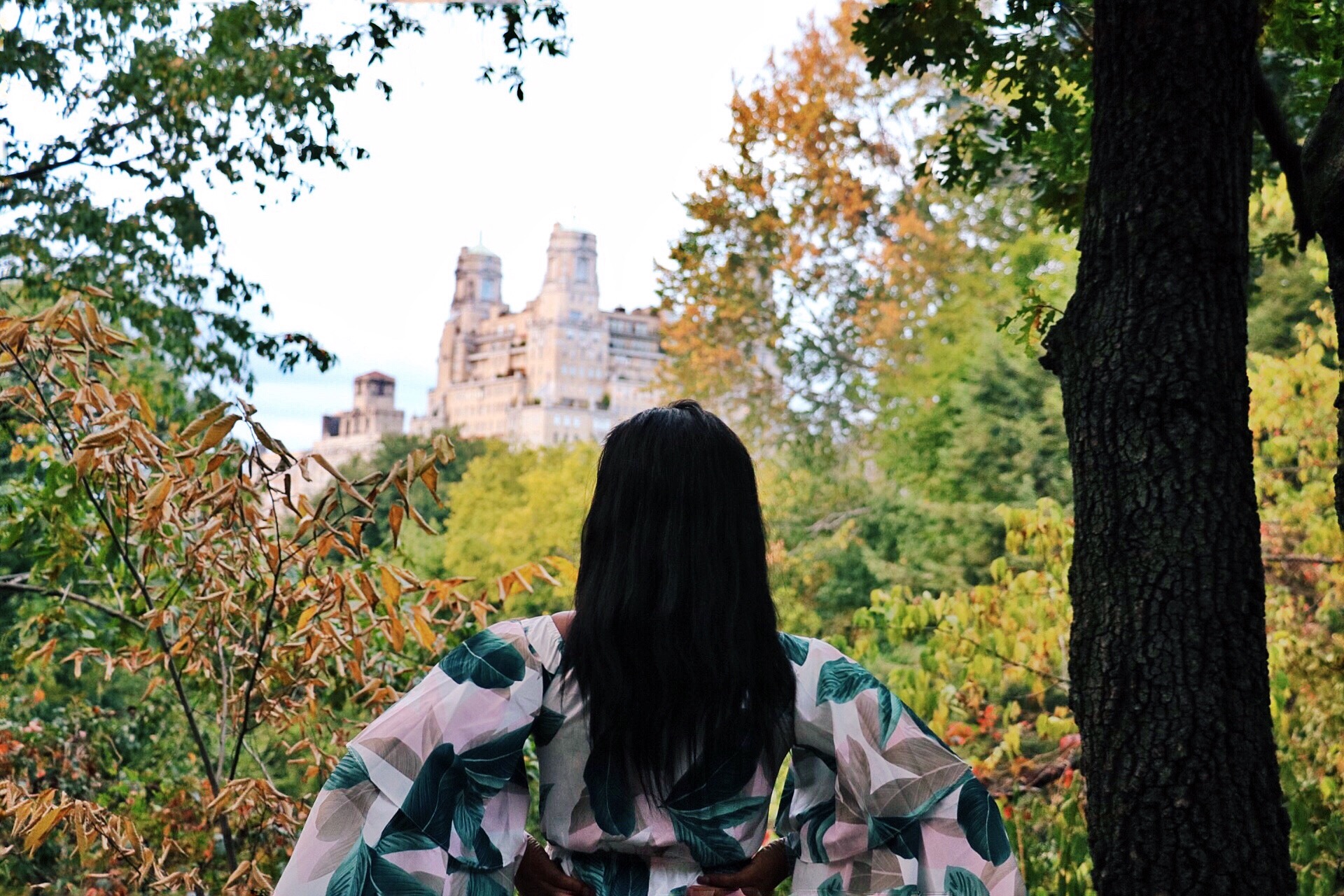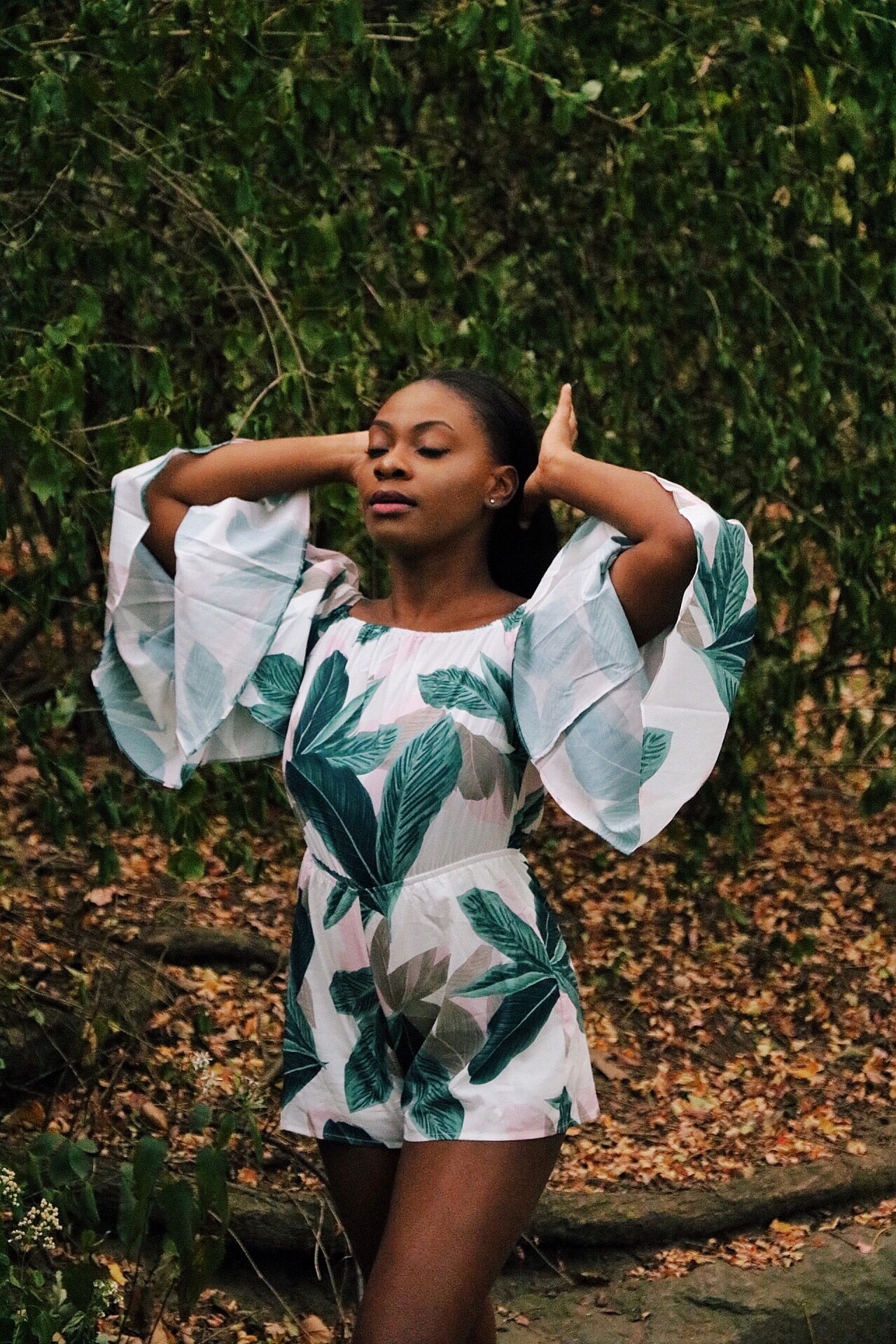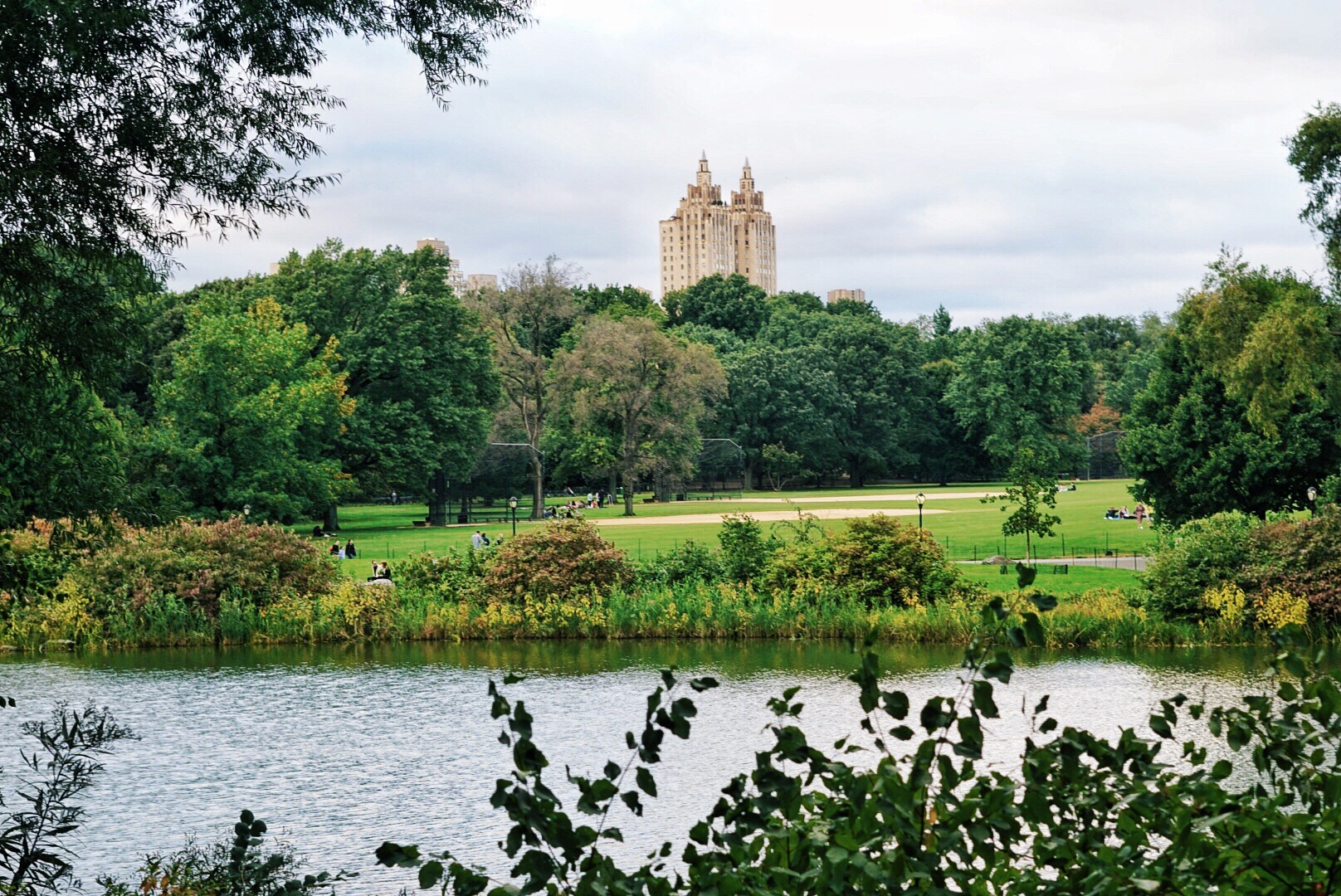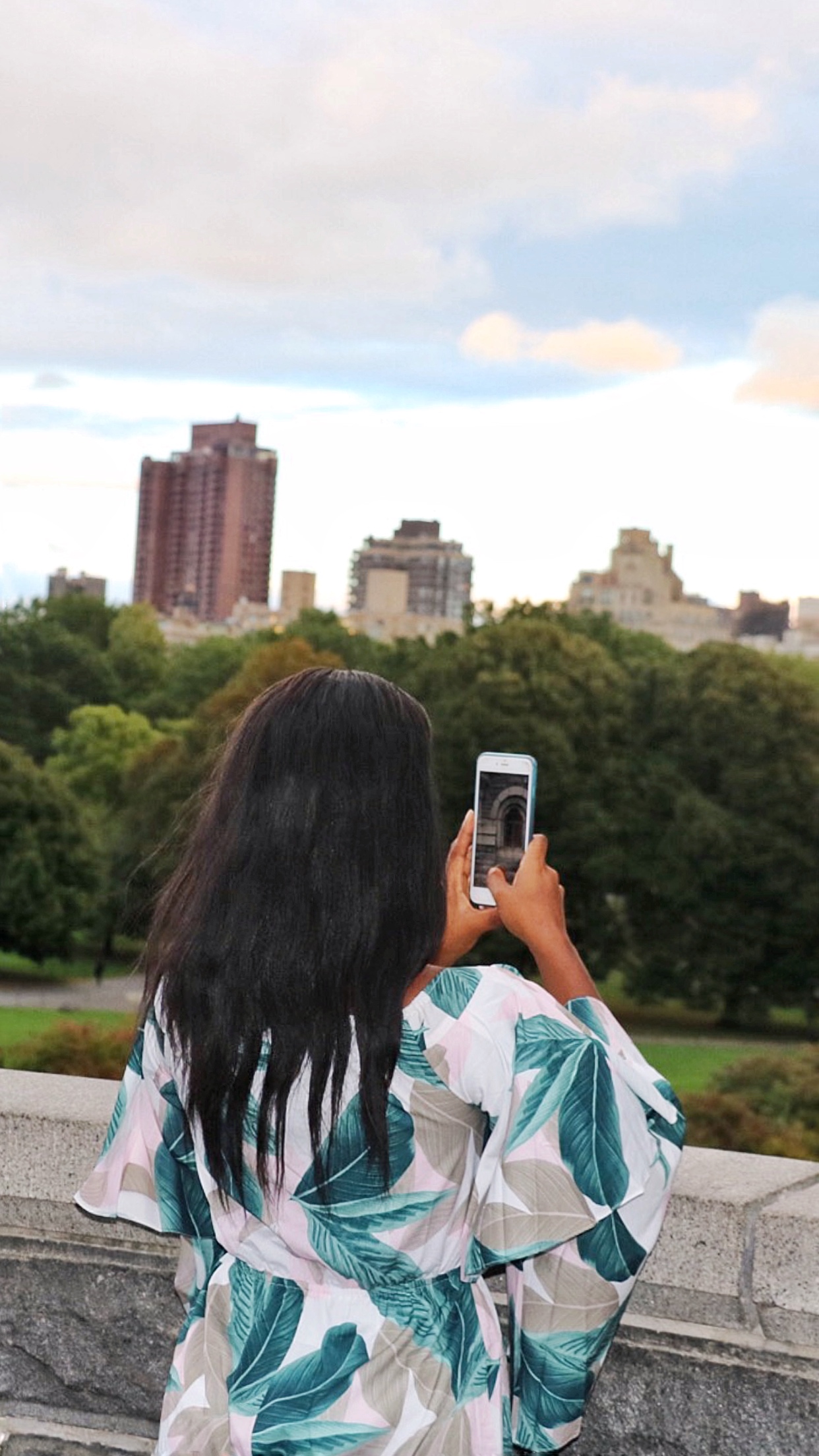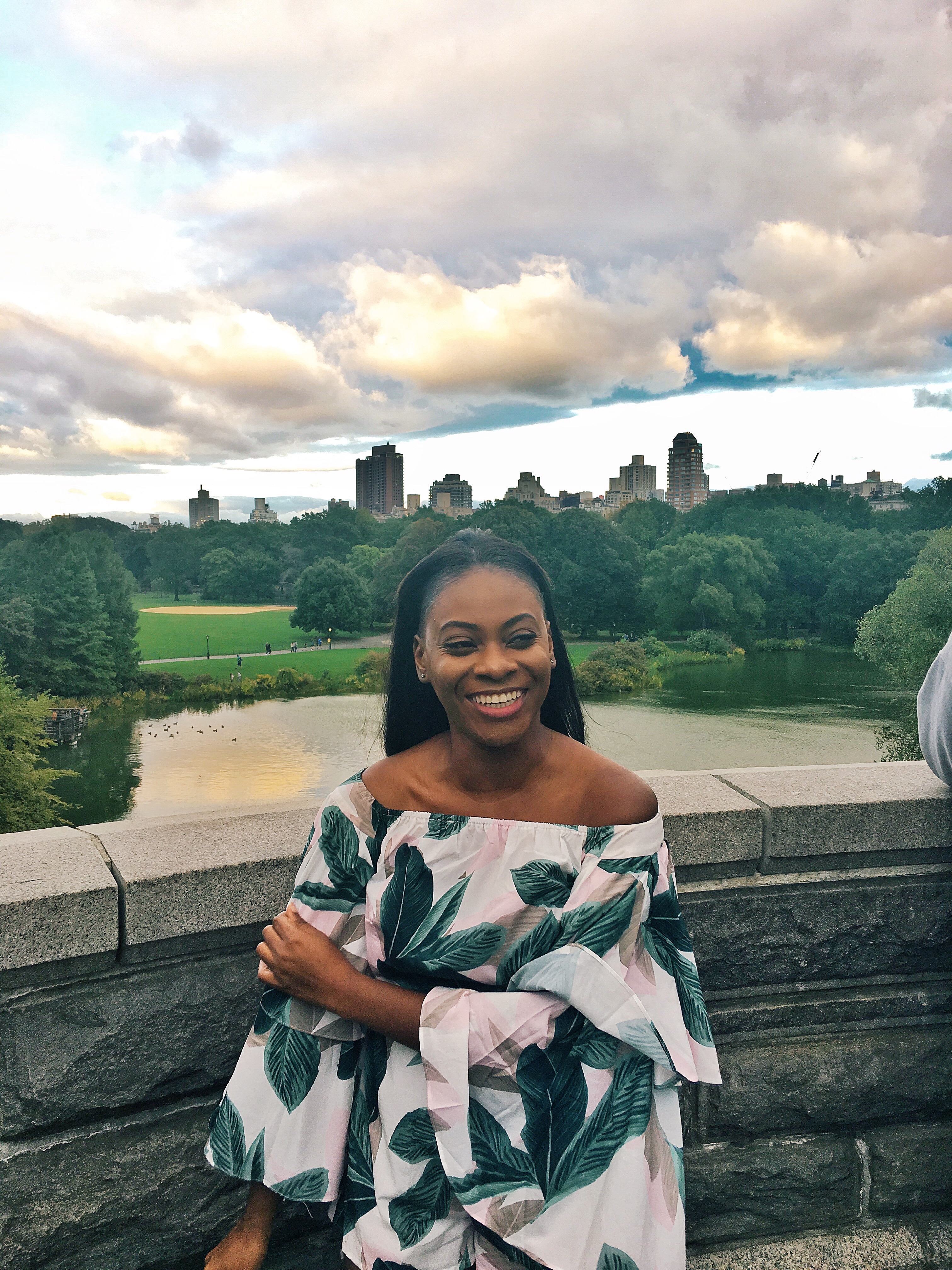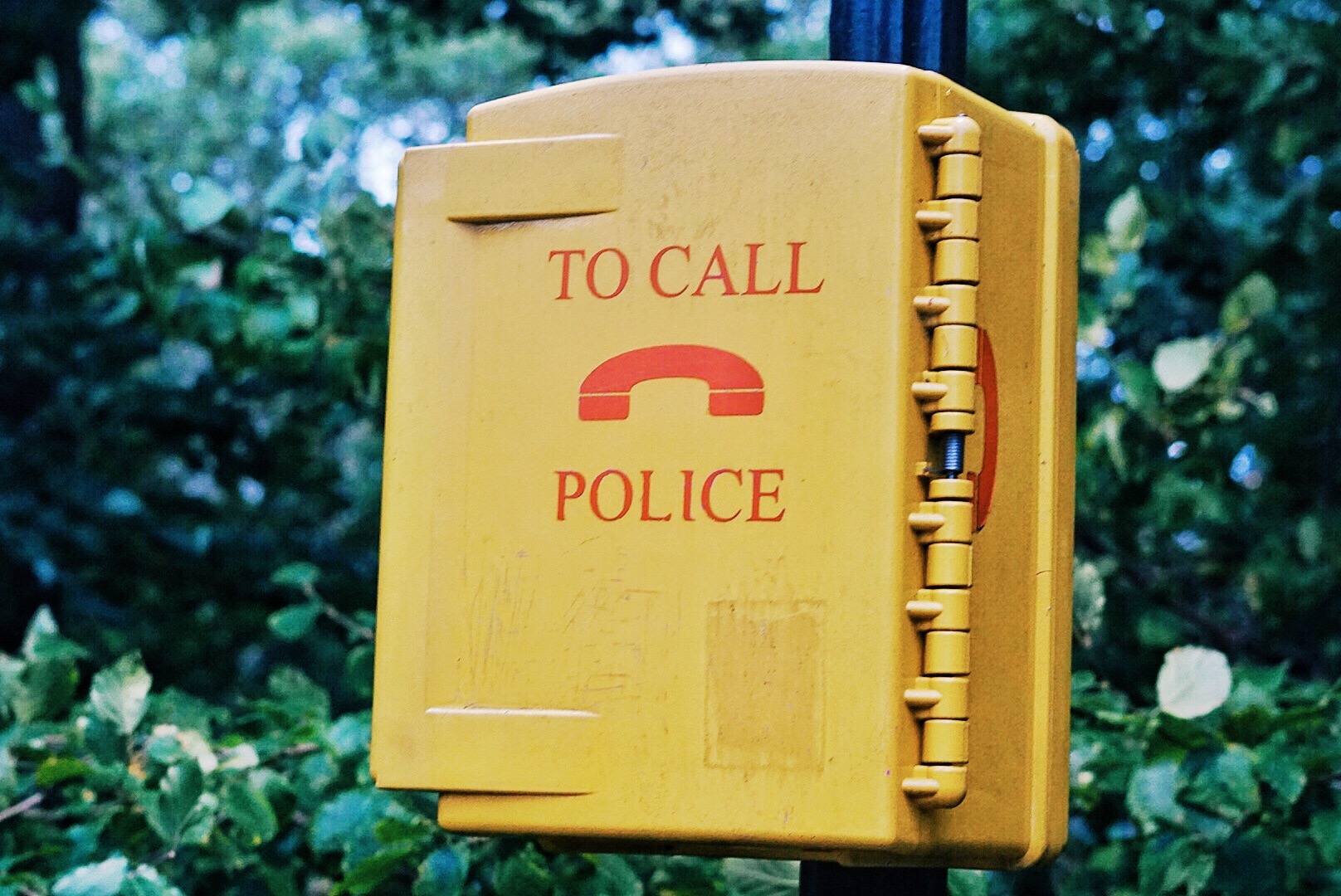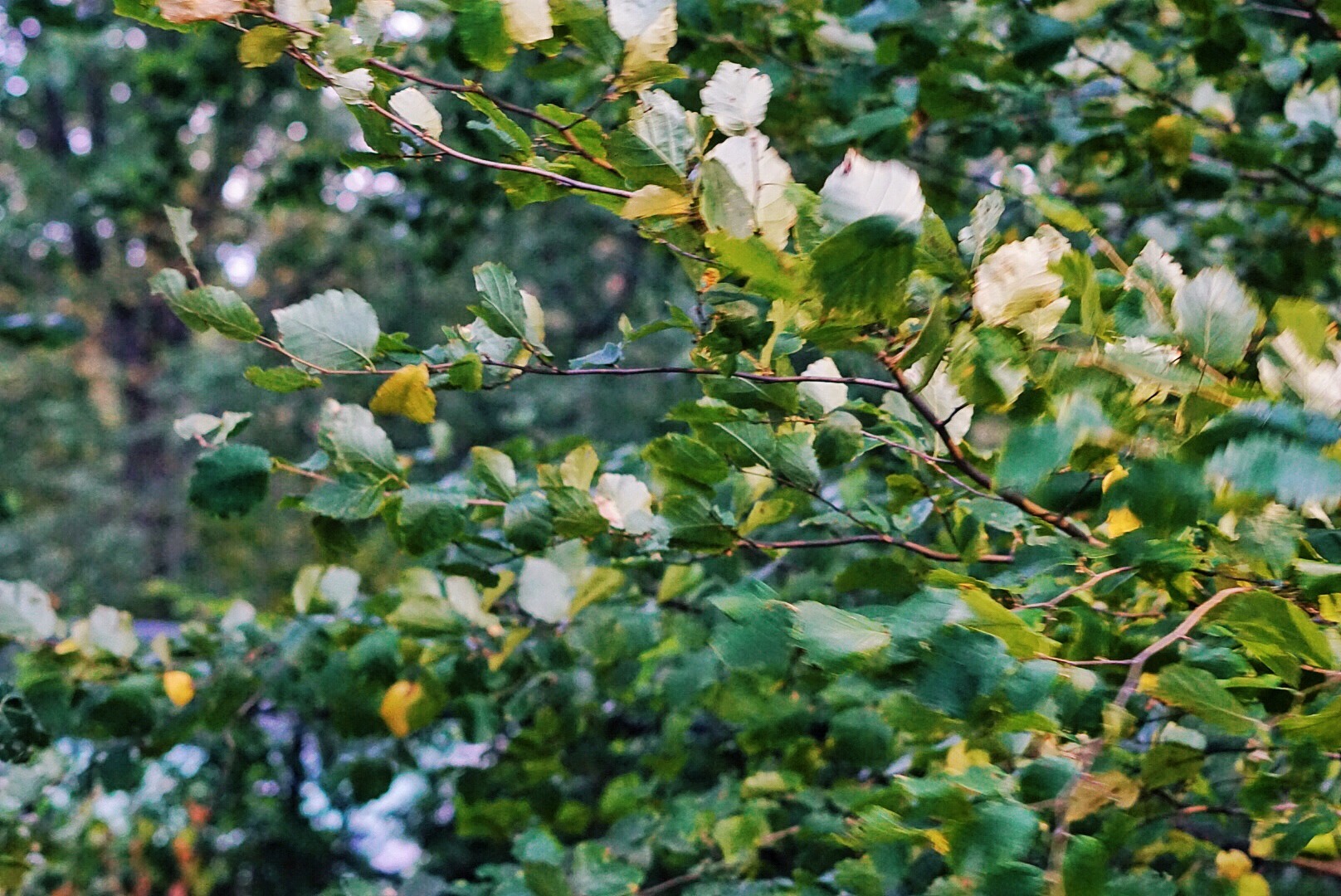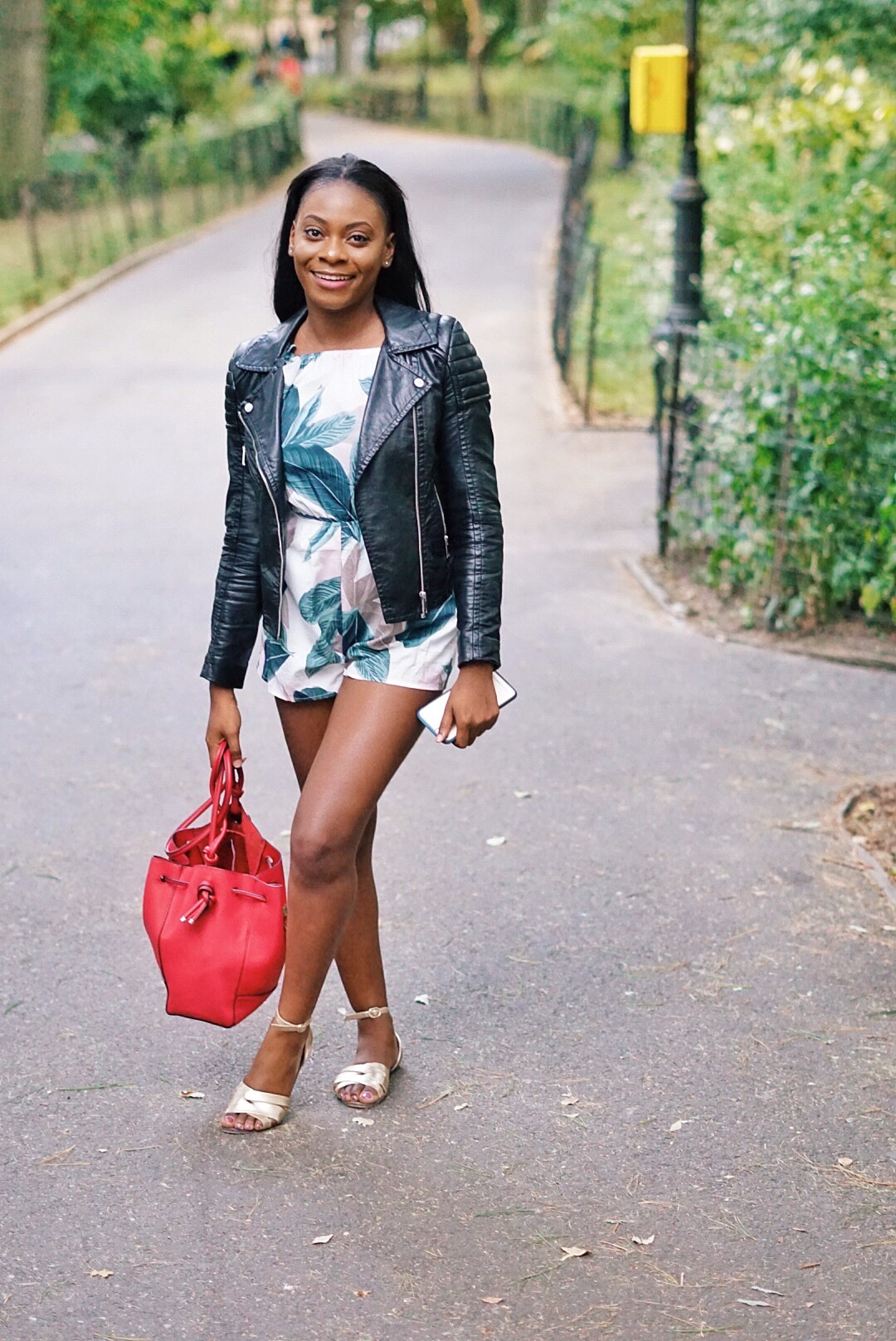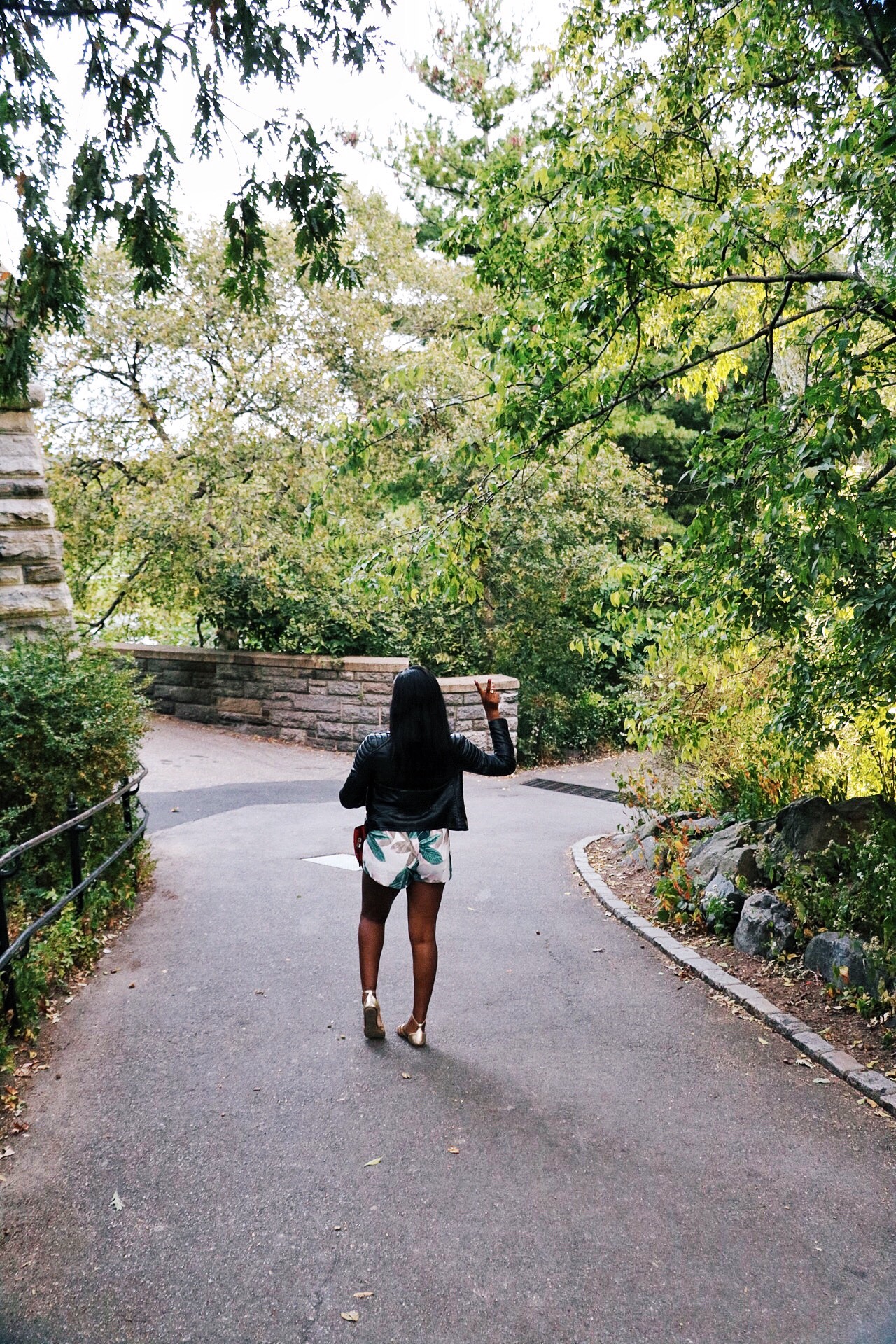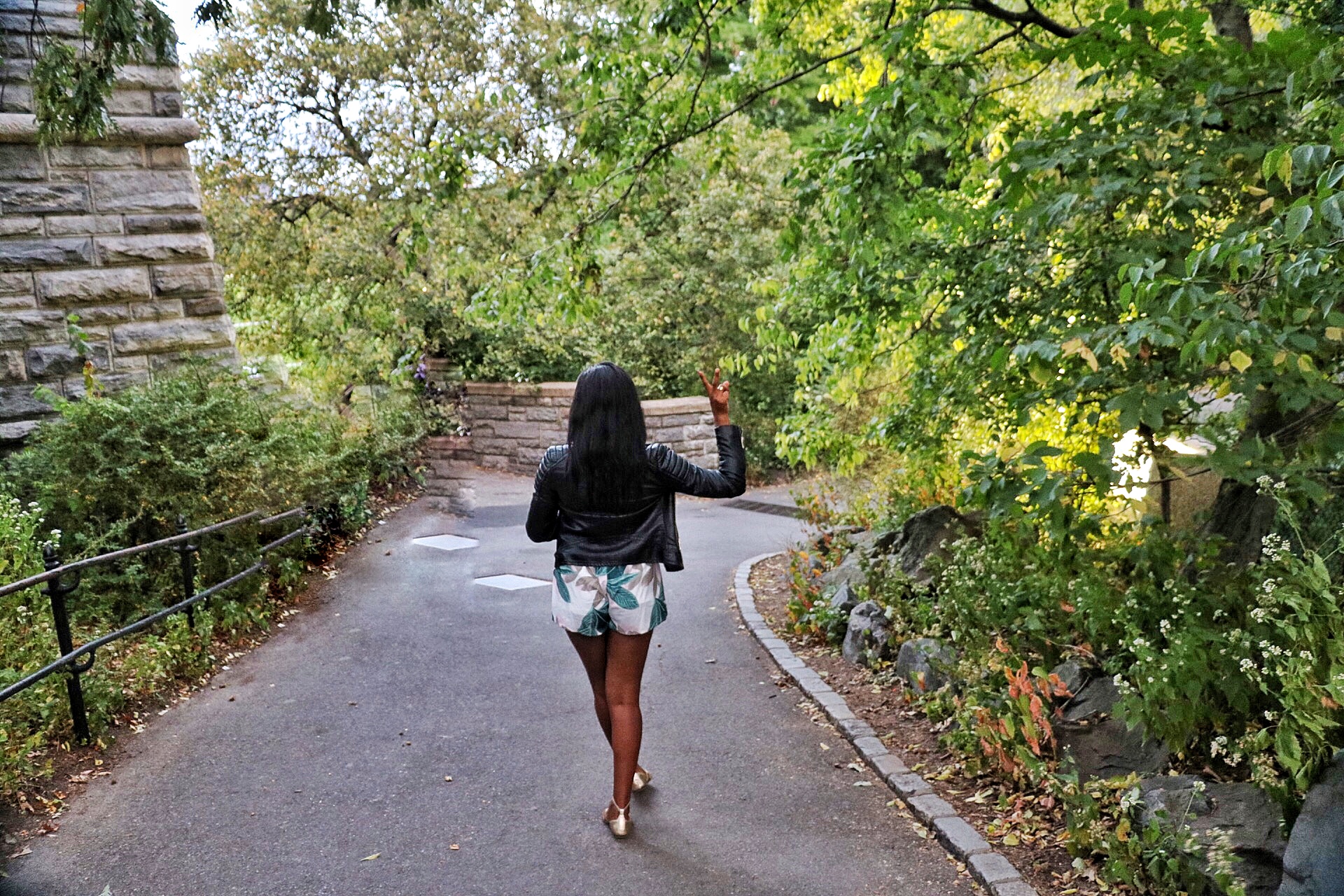 Ending the day at Times Square
Made a quick detour to "check out" Times Square, as if I didn't know exactly how it was going to be- loud, energetic, and crowdy. There's something about it though, that really screams "the big apple". Spent an hour and headed back home. It was indeed a day of contrasts but mostly about finding the new in New York, thanks to the peace and quiet that Central Park offered.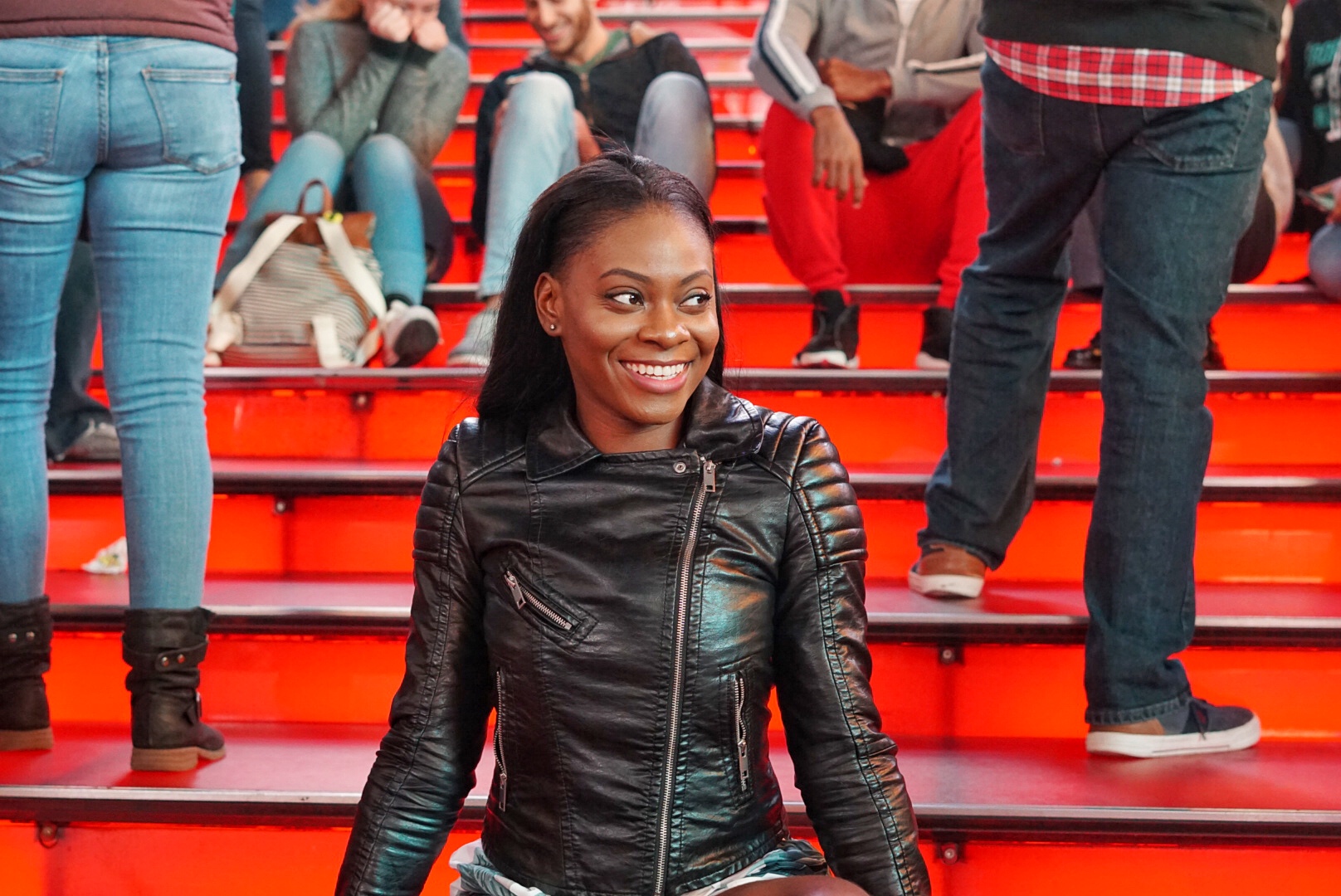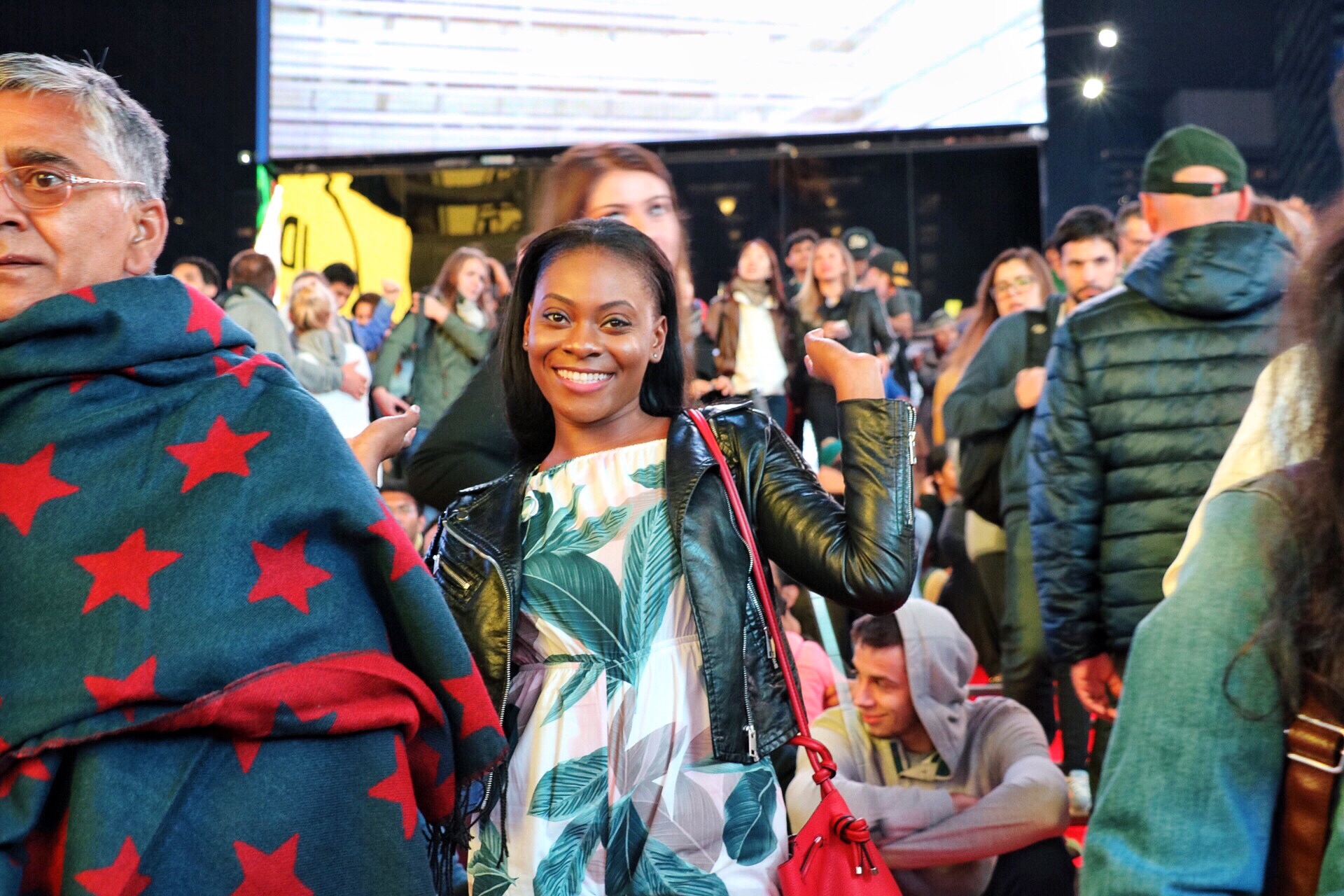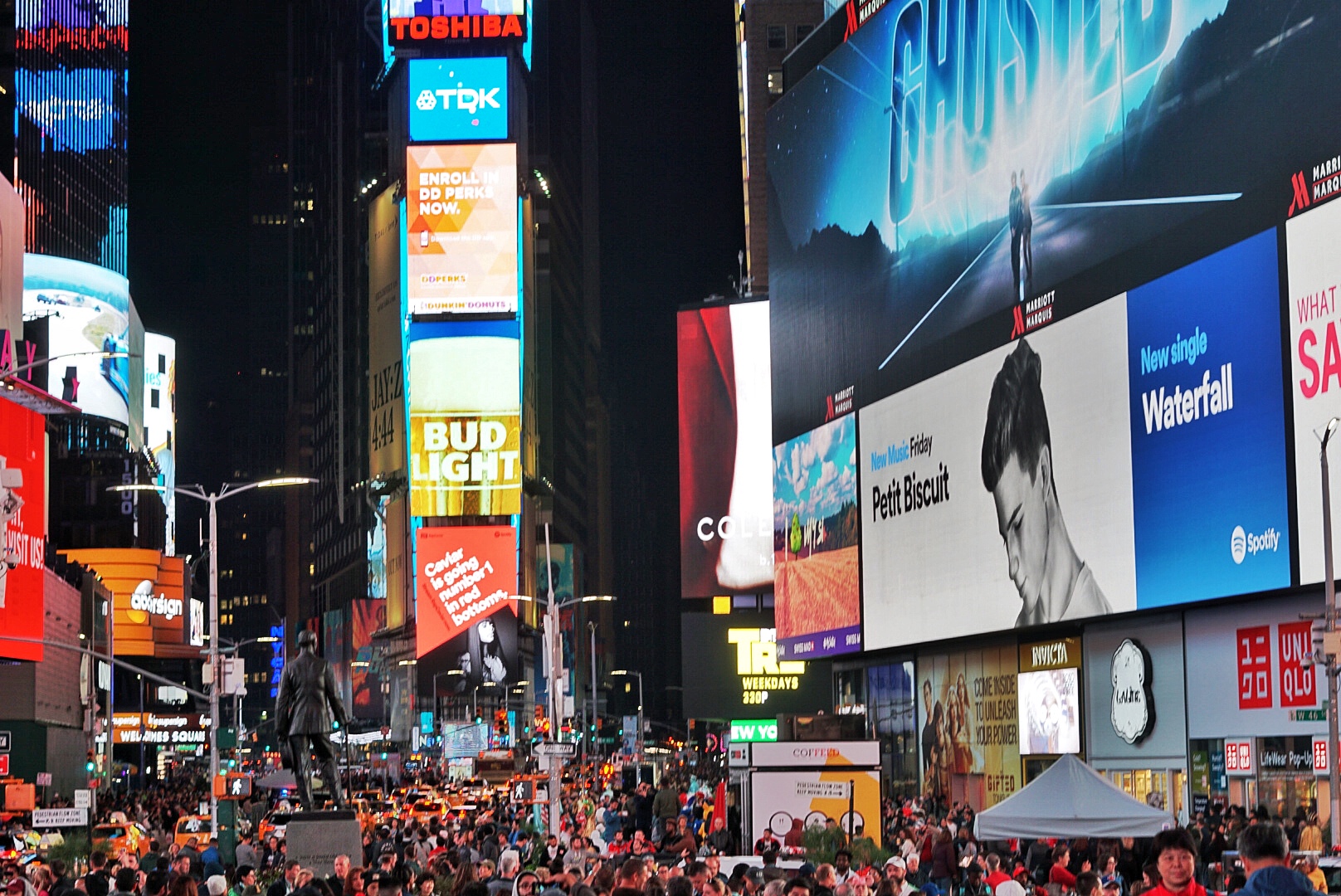 On revisiting places and finding ways to enjoy them.
Will you revisit a place over and over again? If yes, how do you find ways to enjoy it? Let me know in the comments. And oh, where are some of the off-the-beaten paths in New York (i.e 'Unspoiled' places)? Share your ideas with me so I can check them out the next time I visit.
Thank you for reading. Please subscribe to stay updated on new travel posts (tips, inspiration, advice) on this space.
Photo Credit: @Photosbykoya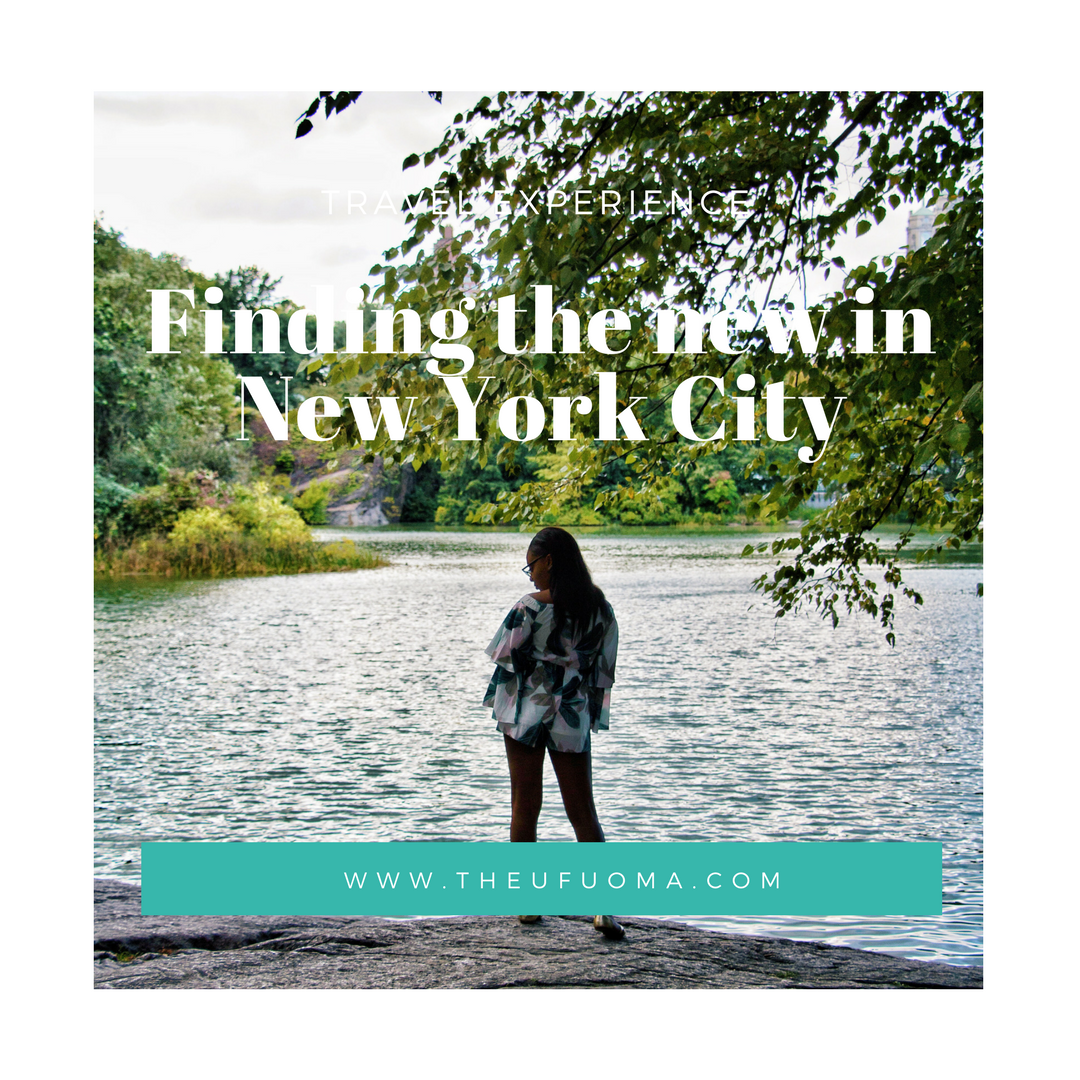 Love,