What you need to know before going to The Bahamas
Thinking about a trip to The Bahamas? Whether it is just a floating idea in your head or concrete plans you have taken steps to make, I believe these tips will be valuable for you if you do find yourself in The Bahamas someday so keep reading.
Need-to-know
Currency: Bahamian Dollar which is on par with the US dollar.
Language: English
Transportation: Remember to drive on the left side of the road.
Climate: Tropical all year round- don't forget your sunscreen.
Visa needed for some countries. Find out more here
Things to do
There are several things to do in The Bahamas and all of these can be found online but one thing I learnt from my trip there is, never book an activity package online. I almost fell into this trap because being such a planner, I wanted to book things ahead of time. The online packages are inflated and I got better deals when I arrived and had the chance to negotiate in person. The Jet Ski online was about $120 per person but we got it for around the same price for 4 people- what a steal!
Jet ski at Cabbage Beach ($70*)
Snorkeling at Sandy Toes Island (Group package- $185* in conjunction with a boat cruise. It's worth it.)
Sunset dinner cruise ($75*)
A boat cruise around ($110* in conjunction with snorkeling.)
Dolphin Encounter at The Atlantis ($120*, free if you book a room with The Atlantis or Comfort Suites.)
Sightseeing (free)
The Aquariums at The Atlantis (free in the night time from 6pm.)
*estimated price
It is important to have a list of things you will like to do before you get there but do not hold on too tightly to your plans- be flexible but not easily swayed as you will have a number of people trying to sell you tour packages or activities. Like a Nigerian girl playing hard to get, do not say yes to the very first person who approaches you with an offer. Scan several options before going for the best deal.
Where to stay
I'll be honest with you, the Island can be very expensive especially when it comes to accommodation. Your best bet is to get an all-inclusive package from Expedia, Travelocity or one of those online travel sites as they eventually offer a value for your money. The best place to stay is Paradise Islands where they have several options from Comfort Suites to Paradise Harbor Club to The Atlantis. We stayed at Paradise Harbor Club which was mid-priced and very decent.
Food to eat
For a taste of authentic Bahamian meals, Fish Fry also called Arawak Cay is the place to go. There are several restaurant options there from Andros to Seafood Master to Twin Brothers to Anthony's. We found that Anthony's was very pricey even though the food was not a significant upgrade to other local restaurants there. I'd have to admit though, the snapper there was really good and the best one I had on the island.
General tips
Avoid tourist traps, not only are they ridiculously priced, they typically do not offer a significant upgrade to local services, all they want is your hard earned money. It is not difficult to identify a tourist spot, they are usually packed with foreigners and in the Bahamas you will see a lot of Americans vacationing there.
Budget a significant amount for transportation and find a trusted taxi driver who will offer you good rates. You will be moving around a lot and taxis are really the surest way to get around. They have buses but even those are not as reliable in terms of routes and schedules.
Do not forget your sunscreen! I still have tan lines all over my body- the sun there is real and this is good news if you live in a humid country like Canada. Brace yourself for the sun but bring along your sunscreen.
So guys, I hope you found these helpful and let me know if you have any questions outside of these.
Love,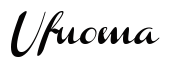 [wysija_form id="1″]
Save
Save
Save
Save
Save
Save
Save
Save
Save
Save