Steal my Itinerary: 11 Super Cool Things I did in Colombia
Oh Colombia! If you follow me on Instagram, you know I can't stop raving about how beautiful the country is. From its culture, arts and music to its passionate humans to its colorful streets, Colombia is worth the addition to your already long list of travel destinations.
If I had to describe Colombia the feeling I had in Colombia, I'll say it felt like a warm hug – I felt at home, at peace and in love with the entire country.
If you are headed to Colombia, here's a list of things I did while I was there. As always, feel free to Steal My Itinerary. Don't worry, I won't be mad at you!
1.) Stayed at a Colonial-style Colombian Hotel in Cartagena
One of the coolest things I did in Cartagena was stay at Casa San Agustin – a Colonial-style, medieval hotel smack in the center of Old Cartagena. My favorite part of this place was its attention to detail and how it retained its historical architecture. Even after a long day exploring, every time I stepped back into the hotel, it felt like I still carried the charm and authenticity of Cartagena with me in my pocket.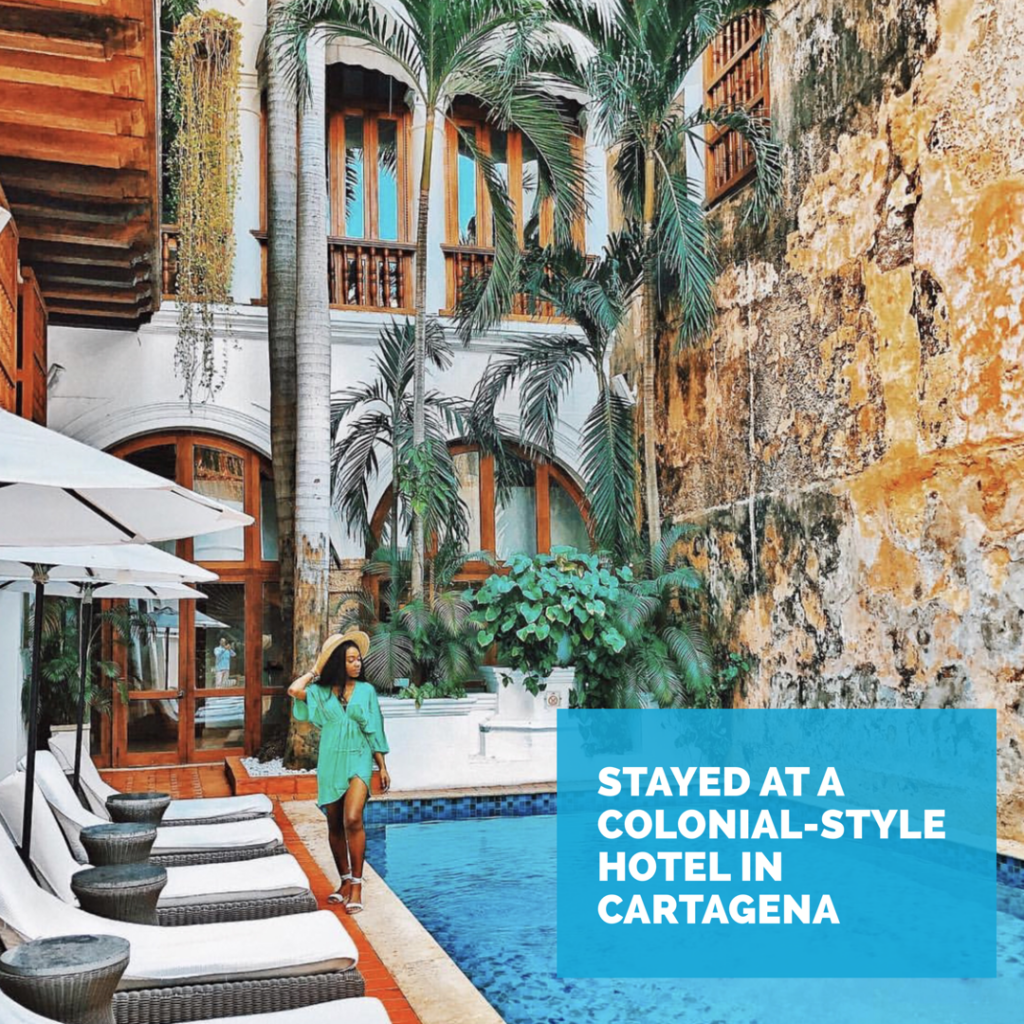 2.) Explored the Basilica Santuario Nacional in Bogota
I found this cute basilica while wandering aimlessly around the streets of Bogota. This basilica is an architectural masterpiece, the details are mind-blowing and I truly believe my photos don't do it any justice. You'll have to see it for yourself.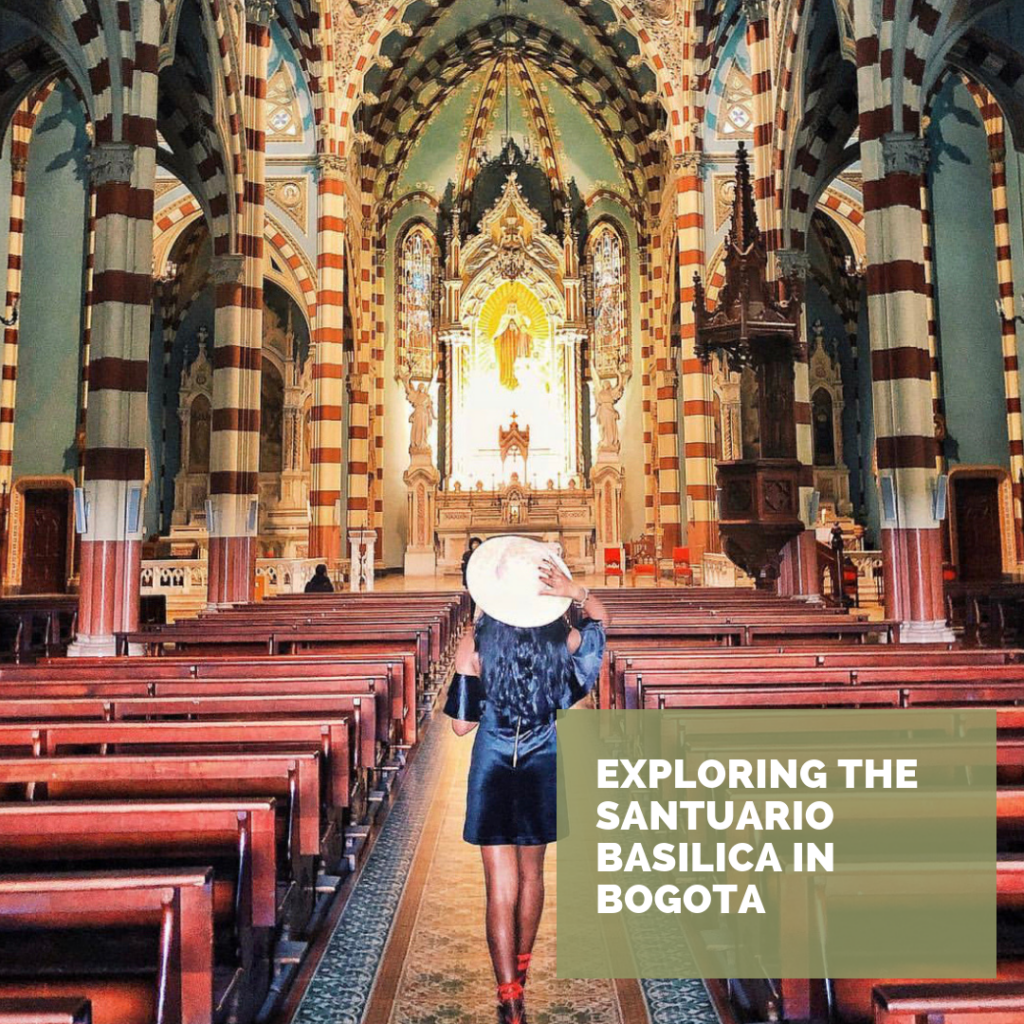 3.) Fed Pigeons in Plaza Bolivar, Bogota
Another Bogota highlight? Yes please! This was the pleasant surprise lurking around the corner of my Bogota curiosity. It came like boom boom pow! Who knew feeding pigeons could be so much fun? I didn't but I do now.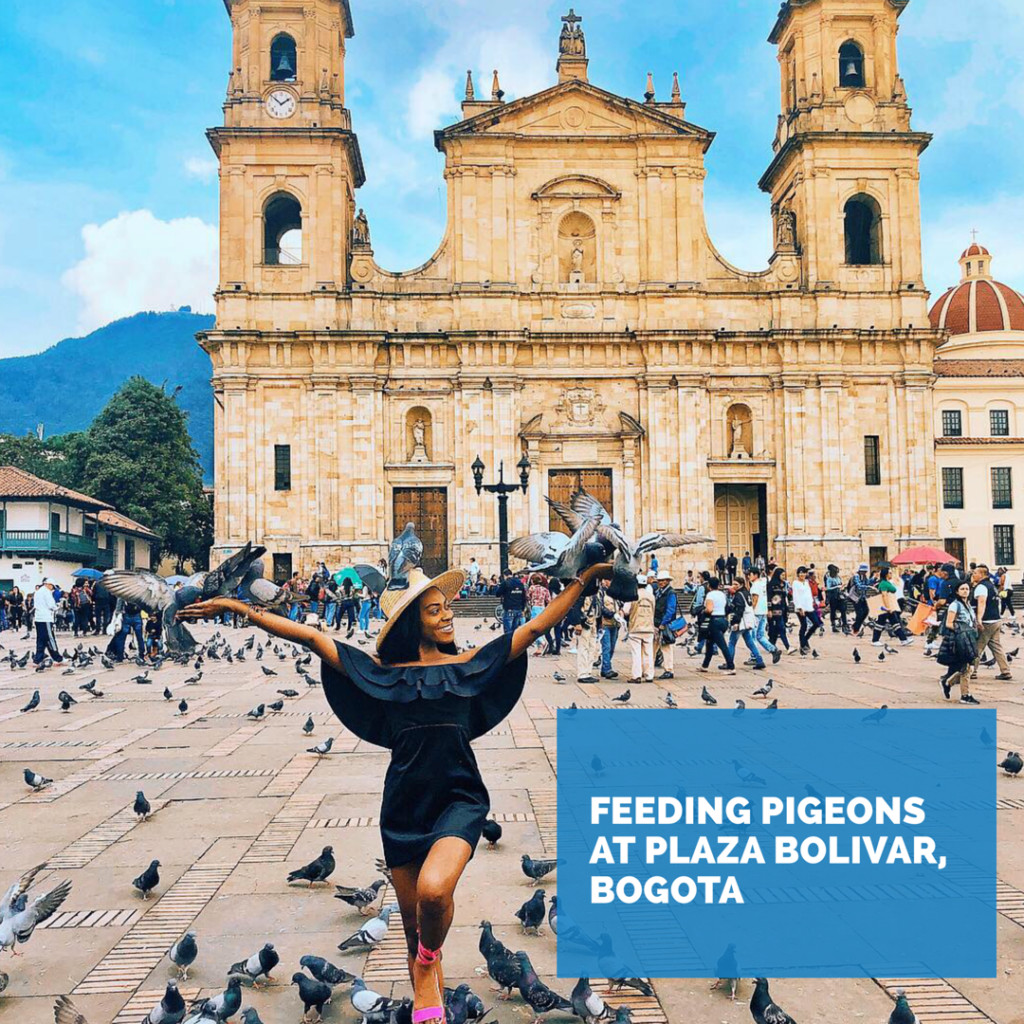 4.) Soaked in the Nightlife and Danced Salsa in Cartagena
In Colombia and not checking out the nightlife? You only have yourself to blame. I really loved getting my rusty Salsa on and enjoying the nightlife in Cartagena. The city really never sleeps and the locals, oh the locals – they are one of the most passionate people I have come across. The way they feel the music and the dance is so contagious. My favorite spot was Donde Fidel. You've GOT to check it out.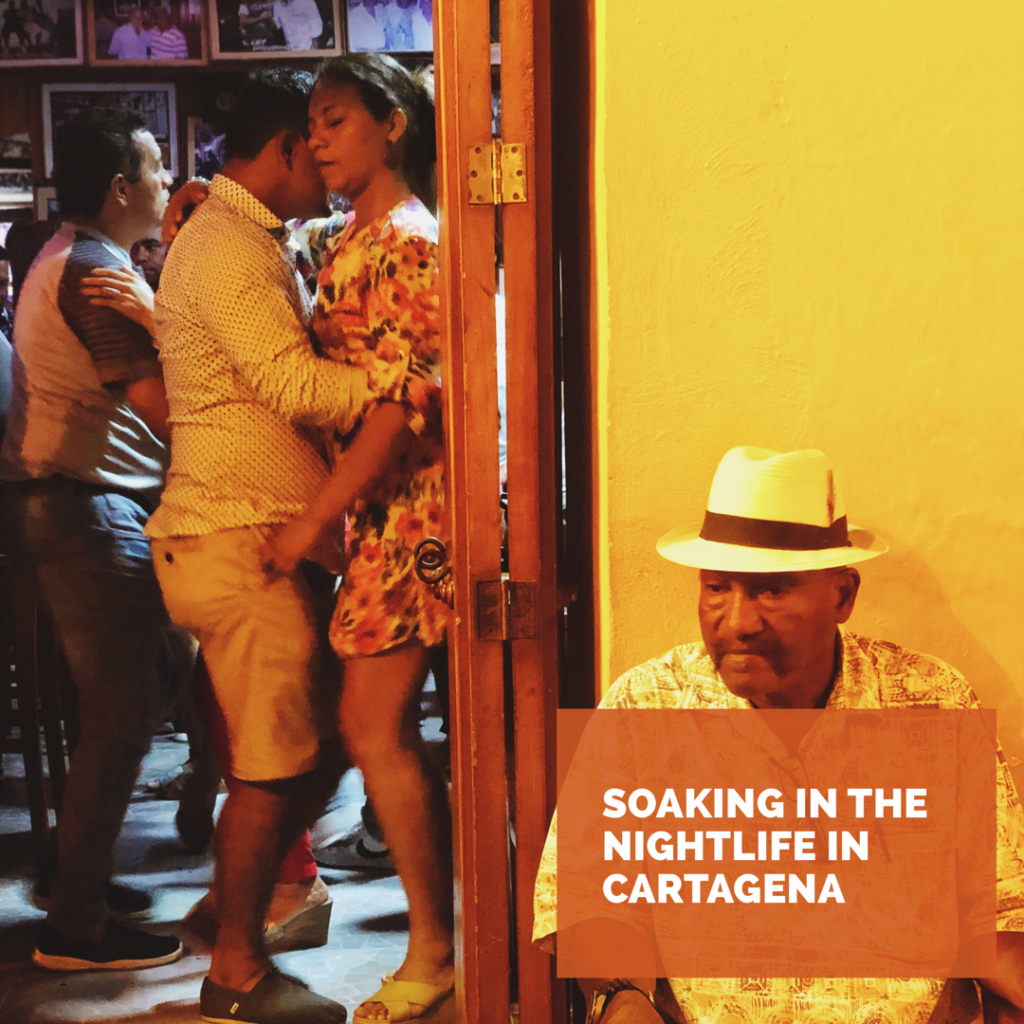 5.) Wandered the Colorful Streets of the Walled City of Cartagena
How could I go to Colombia, get to Cartagena and not wander it's colorful streets? Cartagena is one of the most charming cities I have been to. From its cobbled alleyways, to its beautiful balconies, it was like a fruitful marriage between Cuba and Puerto Rico. This was one of my highlights in Colombia.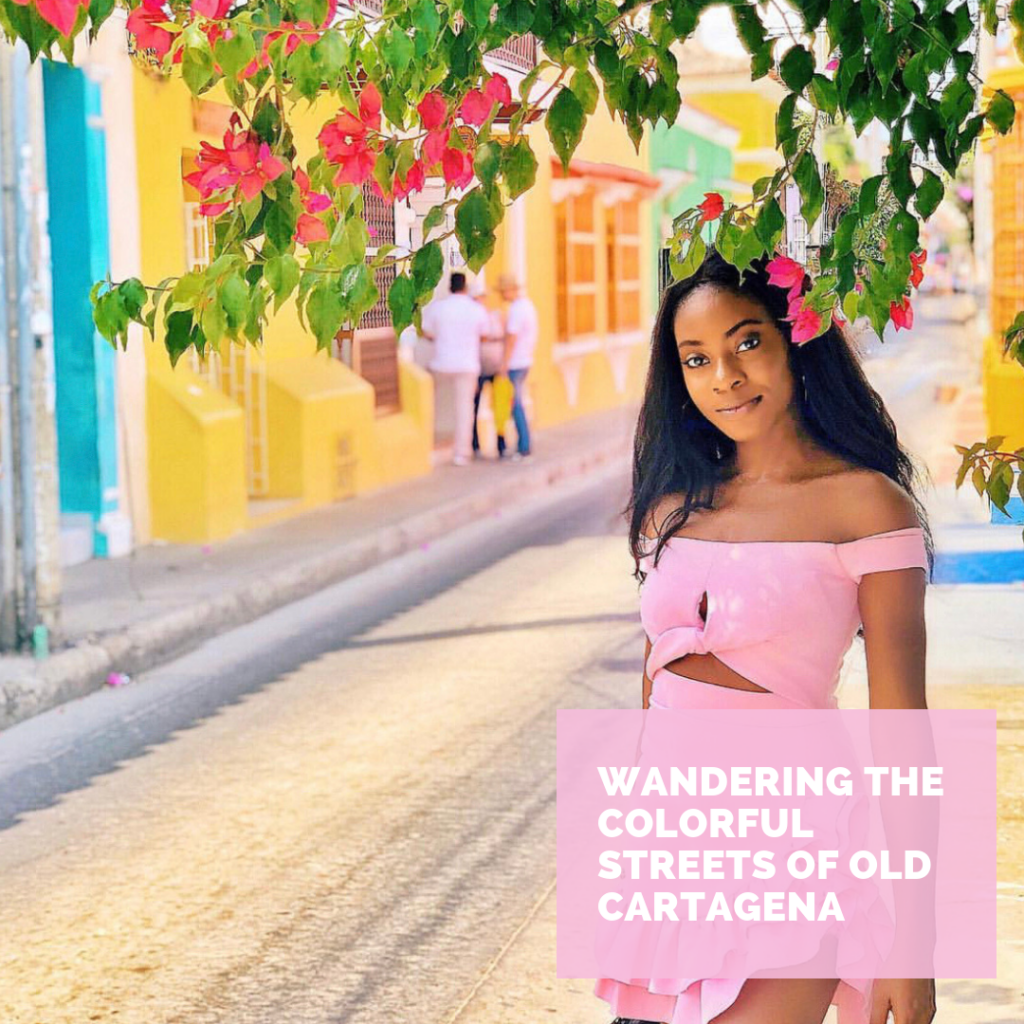 6.) Found the Palenqueras and Took a Photo. Okay, I took Photos!
If you've stalked the internet on Colombia enough, chances are you have seen photos of the colorfully dressed women with fruits on their heads. Well, I had to find them too and the good news is, they weren't too hard to find. I had fun carrying their fruit pots, which are really heavier than they appear but they really did add a lot of color to my Colombia experience.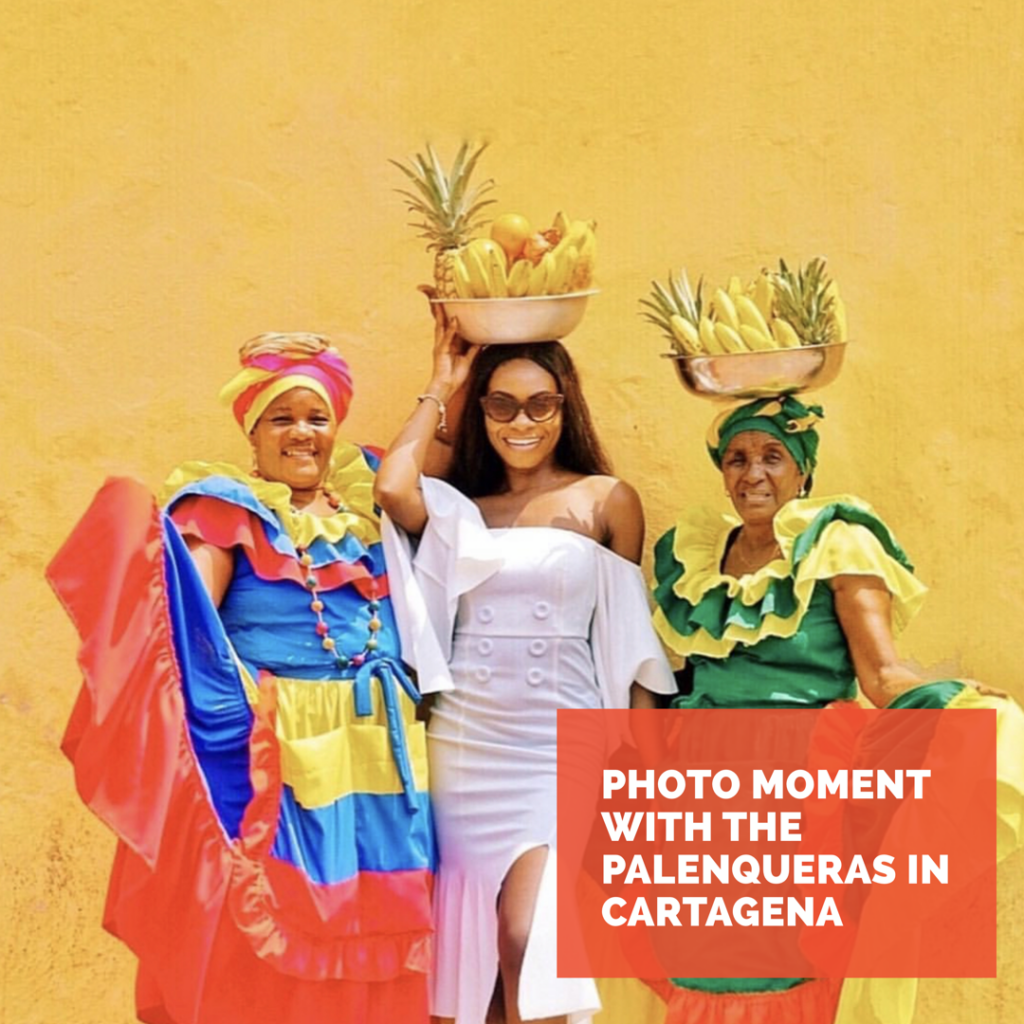 7.) Had a Mud Bath and Massage at the Volcan El Totumo
Whew! This was one of my favorite things in Colombia. On a bright sunny Sunday morning, I took a 2 hour taxi ride from Cartagena to El Totumo, walked up creaky hilled stairs and got into a deep crater for a mud bath and massage. The mud felt so good and soft just like lotion. It glided on my skin seamlessly and I felt rejuvenated after. Who knew sometimes you had to get dirty to get clean?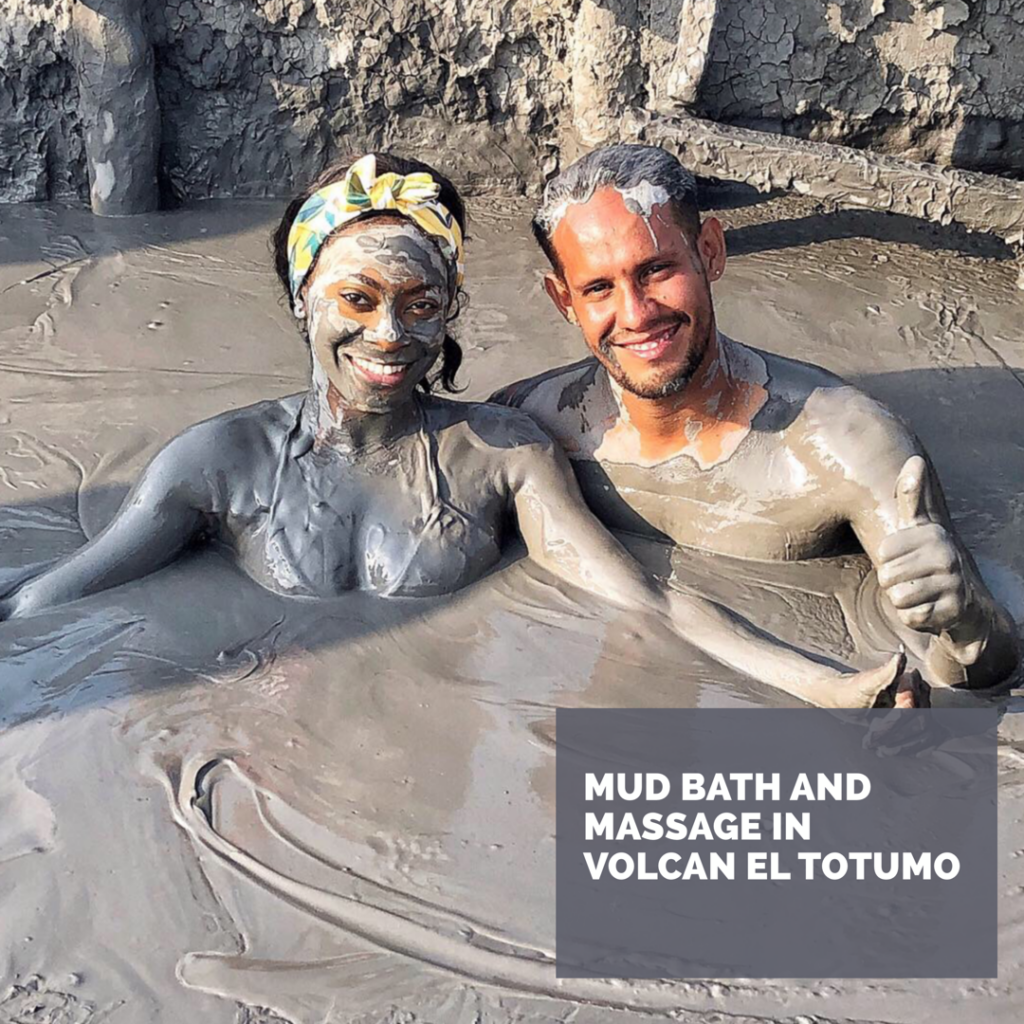 8.) Wandered the streets of Getsemani
The Old Walled City of Cartagena steals all the headline but if you wander enough, you'll find Getsemani to be a very close competitor. My favorite parts about checking out Getsemani was the colorful umbrellas I found pasted all around its streets and the music that was blasting very loudly as I walked by. It's a really mellow area but holds its own for sure.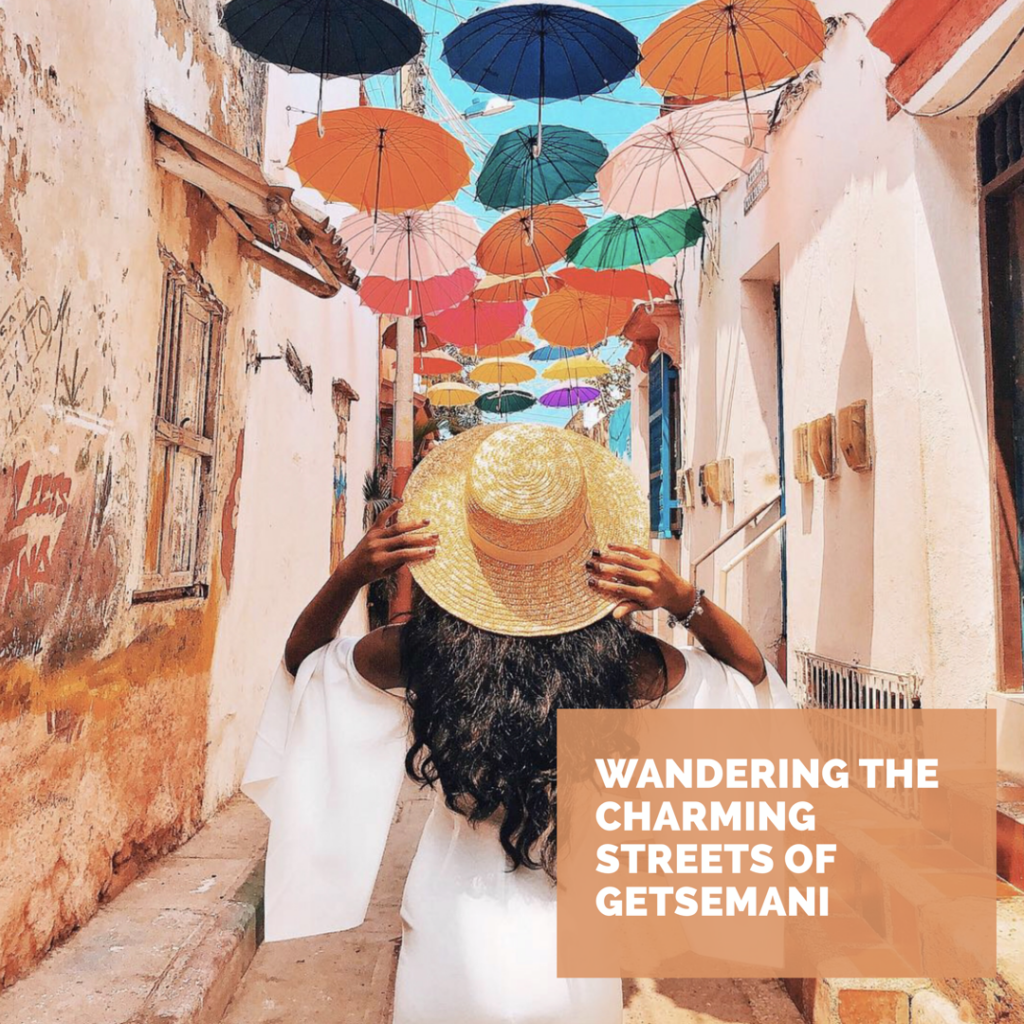 9.) Spent a Day at the Beach in Isla Baru
A beach day is always welcome, amen? I took a two hour rickety shuttle from Cartagena's city centre to Isla Baru where I found a beautiful beach called Playa Blanca. I spent the entire day sipping from my Pina Colada and reading a book. If you want to see a really beautiful beach with clear waters and break away from the city for a bit, this is a viable option.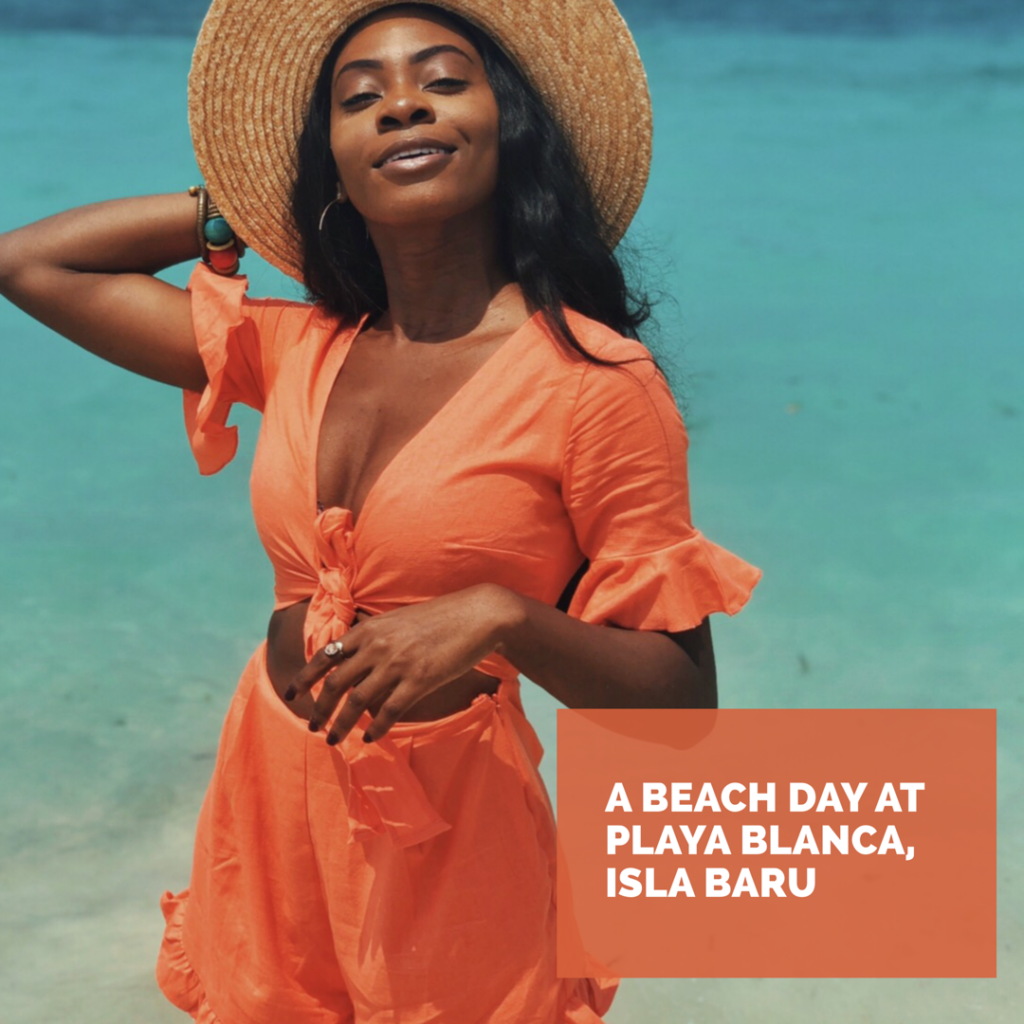 10.) Tried Some New Colombian Dishes and Restaurants
I hate to say that I am not a big foodie but one thing I like to try when I go to a new country, is a new dish and I was determined to keep that same energy in Colombia – and I did. I tried some Arepa, some Mondongos and revived my love for Ceviche. The great thing about Colombia is there are so many restaurants to choose from at every budget.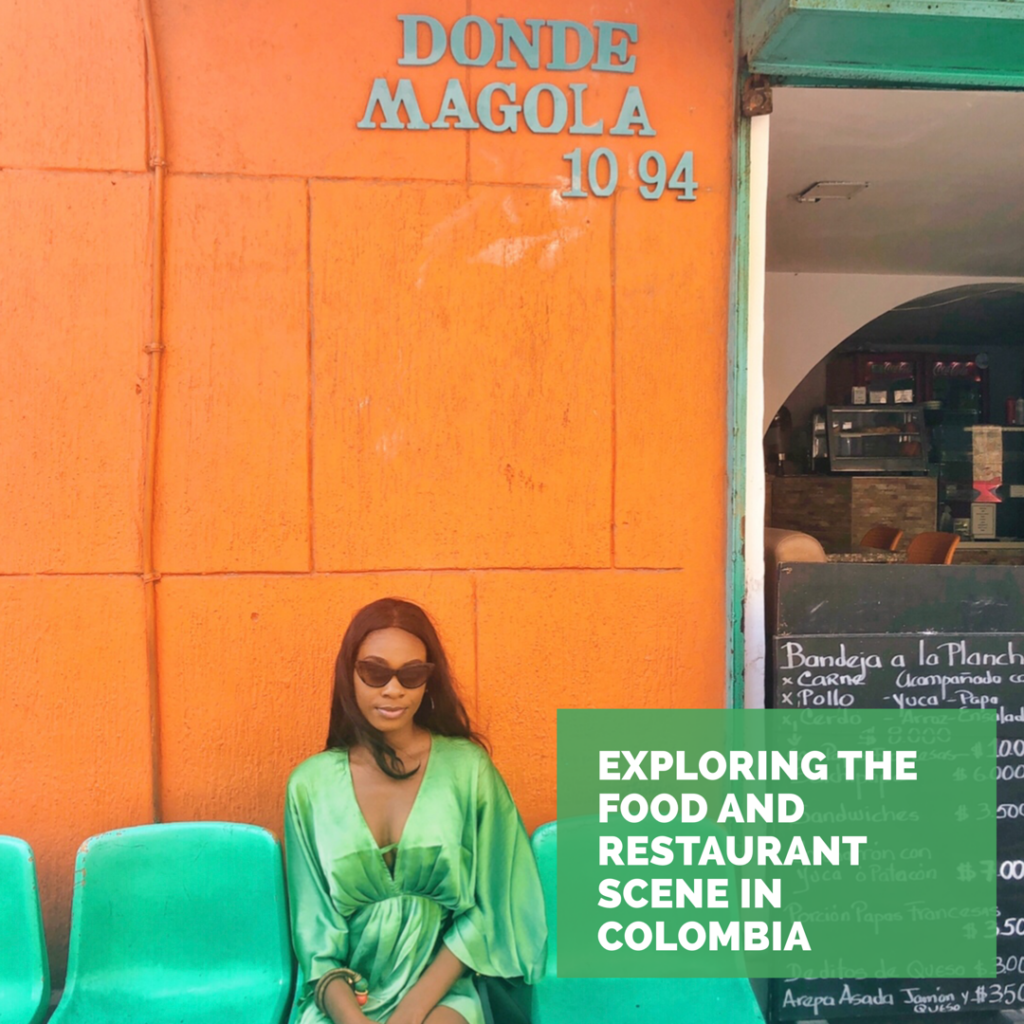 11.) Tried Colombian Coffee
Did you know? Colombian coffee is rated the best in the world and Colombia is the biggest exporter of Coffee. You already know your girl had to try that. And I am back with great report: Worth The Hype!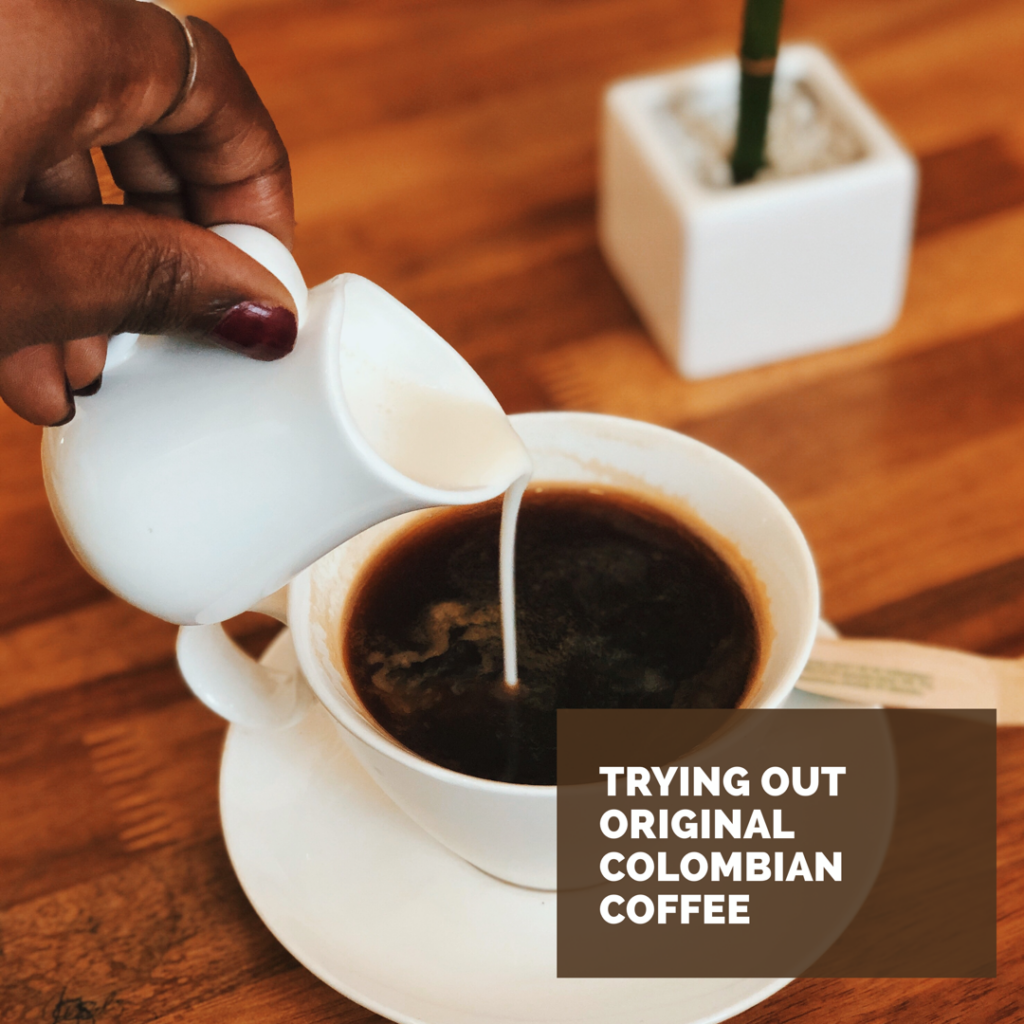 There you go! Those were some of the coolest things I did in Colombia. I truly enjoyed the country and can't wait to be back sometime in the future. I may or may not be sharing a travel guide with all the great links and tips to help you plan your trip there, next week. Subscribe so you are up to date.
Are we friends on Social Media? Follow me on Twitter & Instagram to see all my travels and adventures around the globe.
Thank you for stopping by.