My Elephant Experience in Chiang Mai, Thailand
I haven't always been a huge fan of animals. Matter of fact, sometimes I'd run and hide when I see a moving object that isn't human. However, my most recent experience with elephants in Northern Thailand put my reservations to shame.

In the beginning – How it started
It started while researching on the best place to have an elephant encounter. Experiencing an Asian elephant usually is on every traveler's bucket list when they are visiting Thailand. However, it is important to know that not all elephant sanctuaries are good to visit because a lot of them subject the elephants to hardship and maltreatment.
I had to be sure of where I was going and where I was putting my money towards. That's when I found Chai Lai Orchid, an elephant sanctuary that not only cares so well for its animals, but also cares about women trafficking and other related issues. I was sold, say no more! I booked my stay there and the excitement began!
Tip: Be sure to do some research before visiting an elephant sanctuary. Also, do not ride elephants as they usually have to go through ill practices to force them to submit to a calm ride. Here's a great guide on choosing an ethical elephant sanctuary.
Off to Chiang Mai
After five fantastic days in Thailand's capital city, Bangkok, I headed over to Chiang Mai by flight which was about 2 hours away. The flight was comfortable, and we were fed full. I touched down Chiang Mai and there was a driver from Chai Lai Orchid waiting to pick me up which was super convenient because Chai Lai Orchid is on the outskirts of Chiang Mai.
When I got to Chai Lai Orchid, I knew I was on for a real treat. The place is lush and green, and my best kind of setting/ambience is found in nature.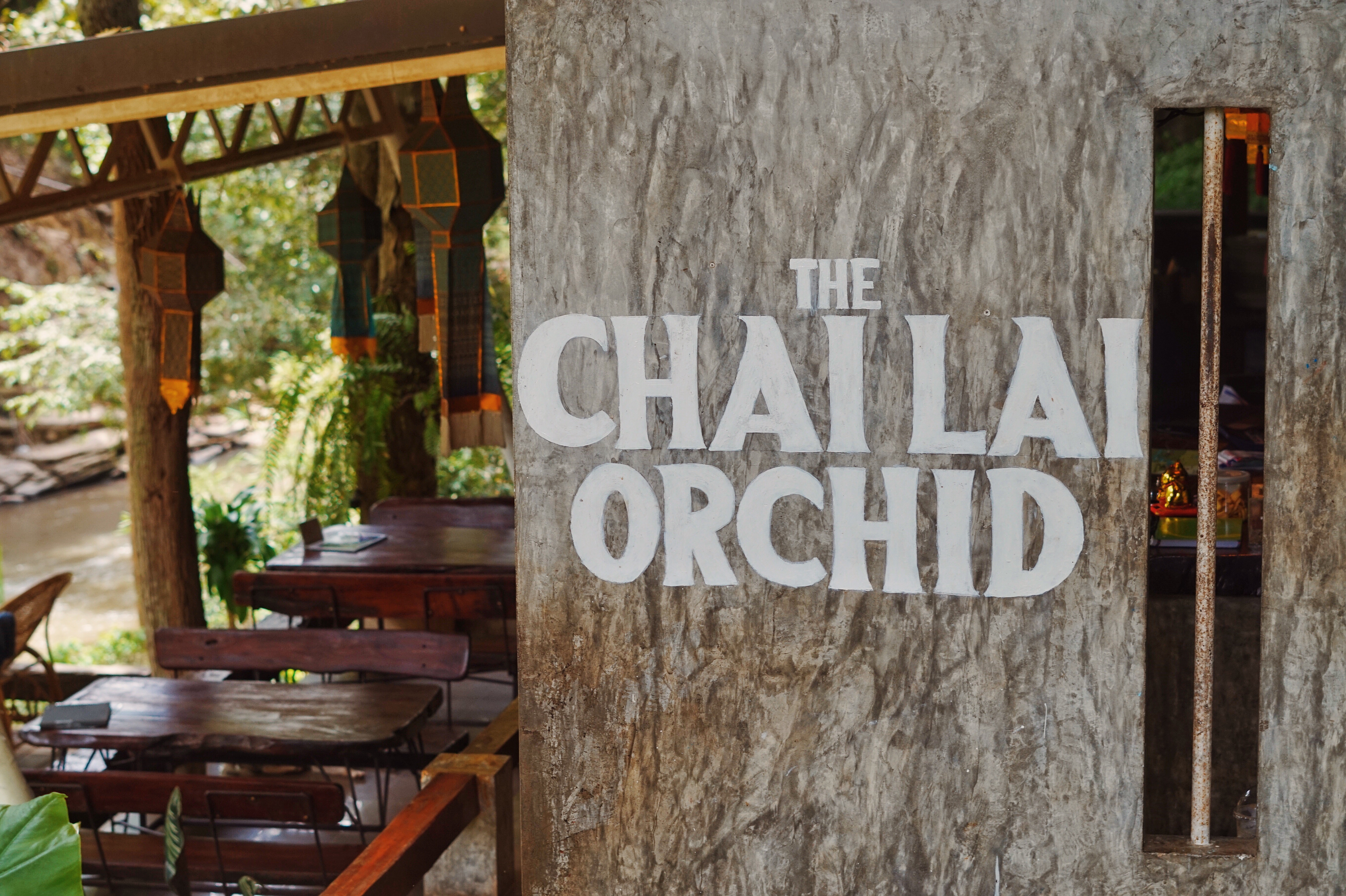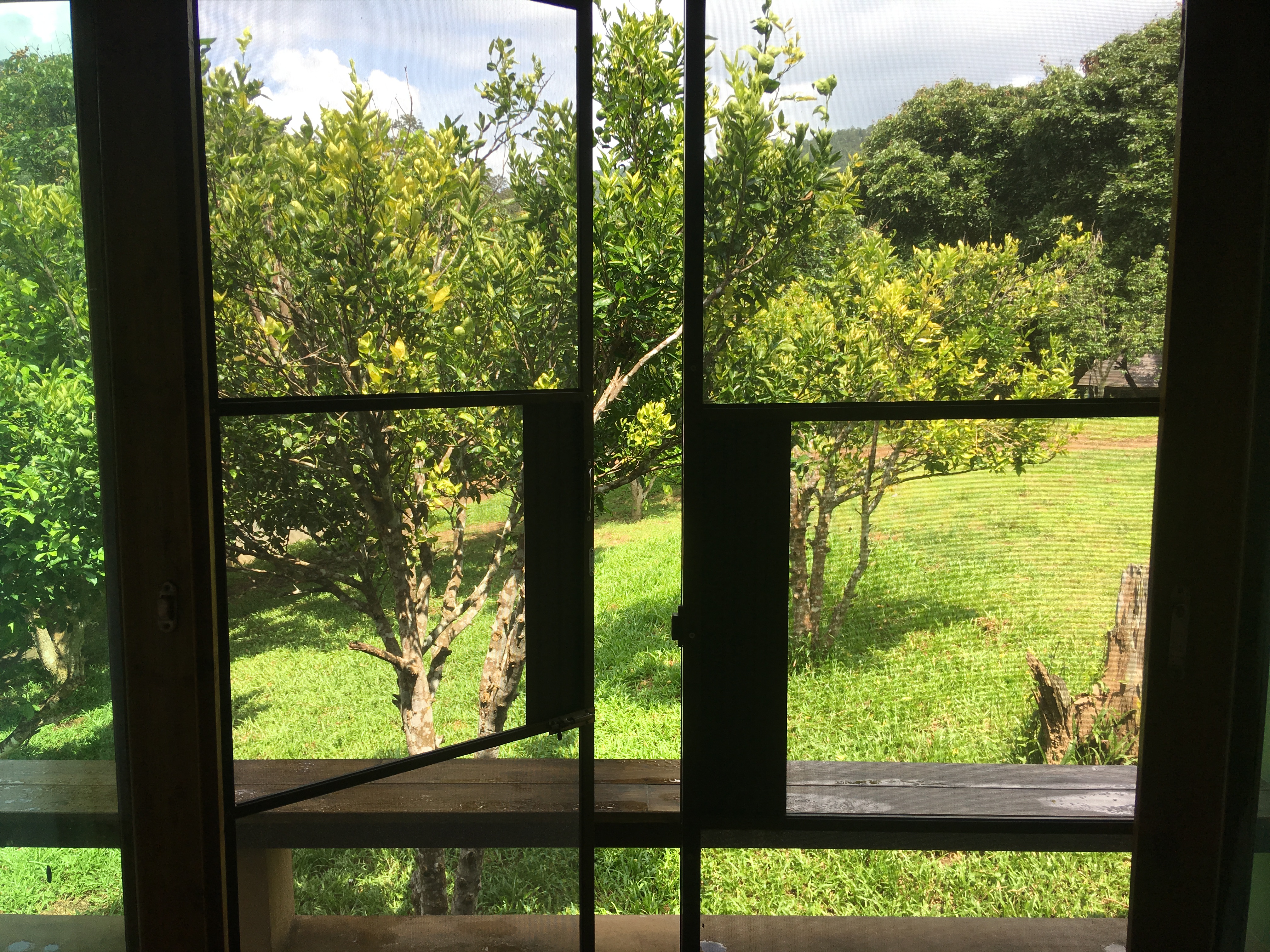 My first impressions of the elephants
As soon as I got to Chai Lai Orchid, I made my way to where the elephants were. I wanted to get a sense of how they were doing and if indeed all the good reviews were true. Initially, I was scared as I had never been that close to animals as huge as that. However, elephants are such welcoming and friendly animals. I immediately felt a sense of peace and relaxation which is not hard to imagine as elephants evoke such a warm and fuzzy feeling.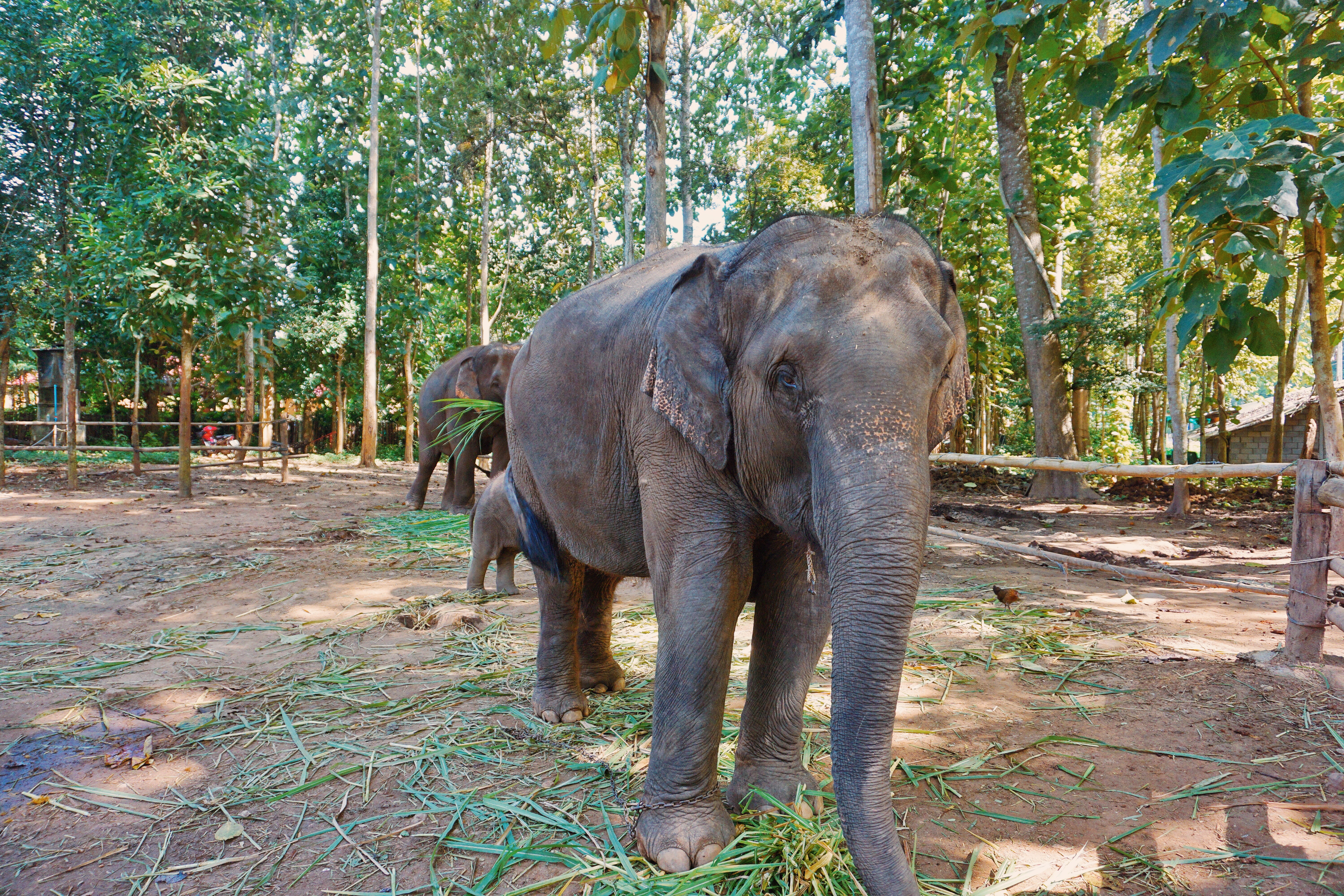 Swinging right into action!
You will think I'd be tired from catching an early morning flight from Bangkok but how could I be? I was in paradise. Without further ado, I swung into action. It was time to feed, bathe and play with the elephants. My heart was bursting with joy seeing how happy and warm the animals are.
First, I walked the elephants through the jungle and fed them lots of food. I must warn you that elephants are almost insatiable – they can eat for more than 12 hours a day and up to 600 pounds of food. That's a lot of food to consume. I was happy to do the feeding, but food was slowly running out.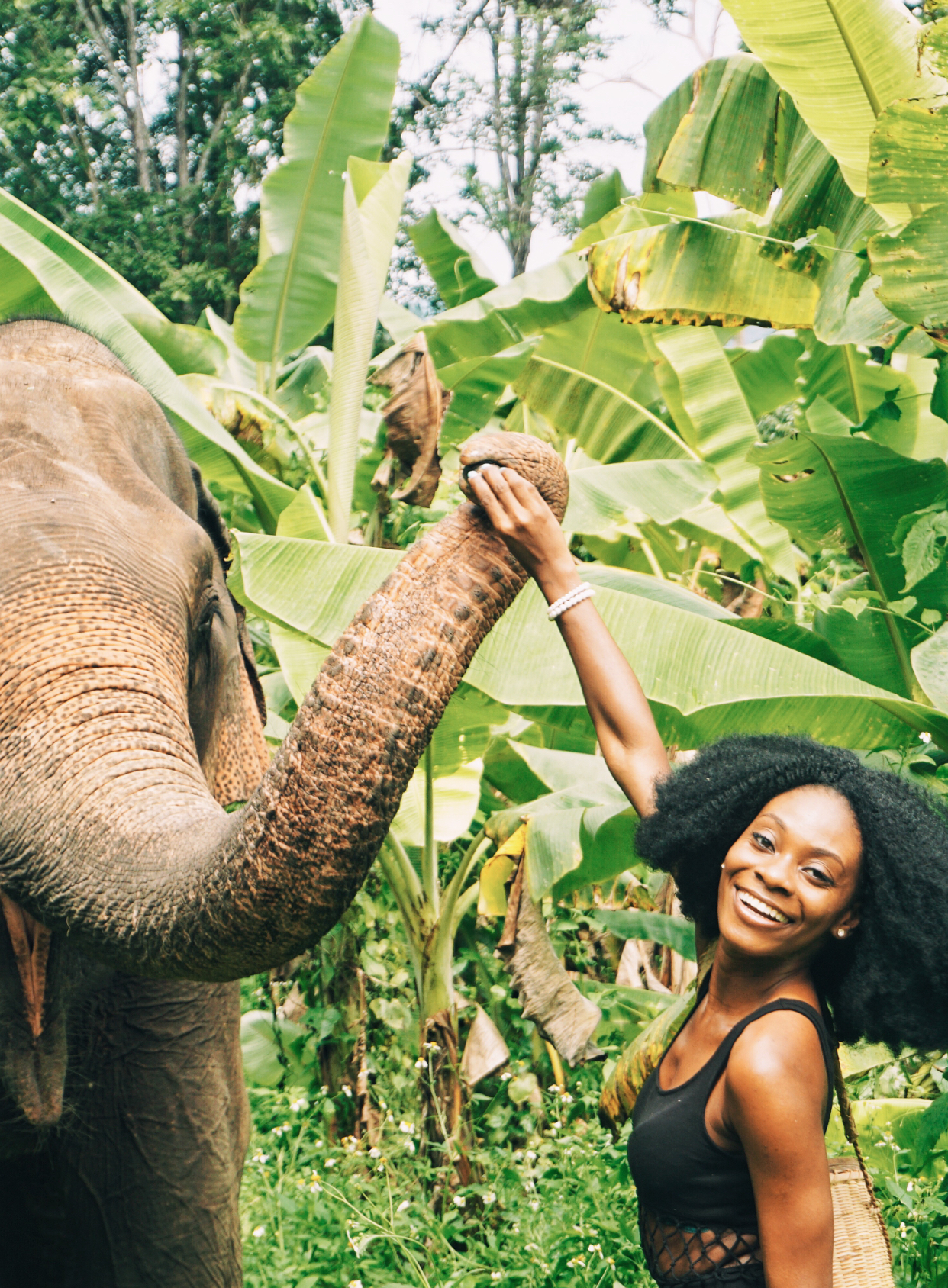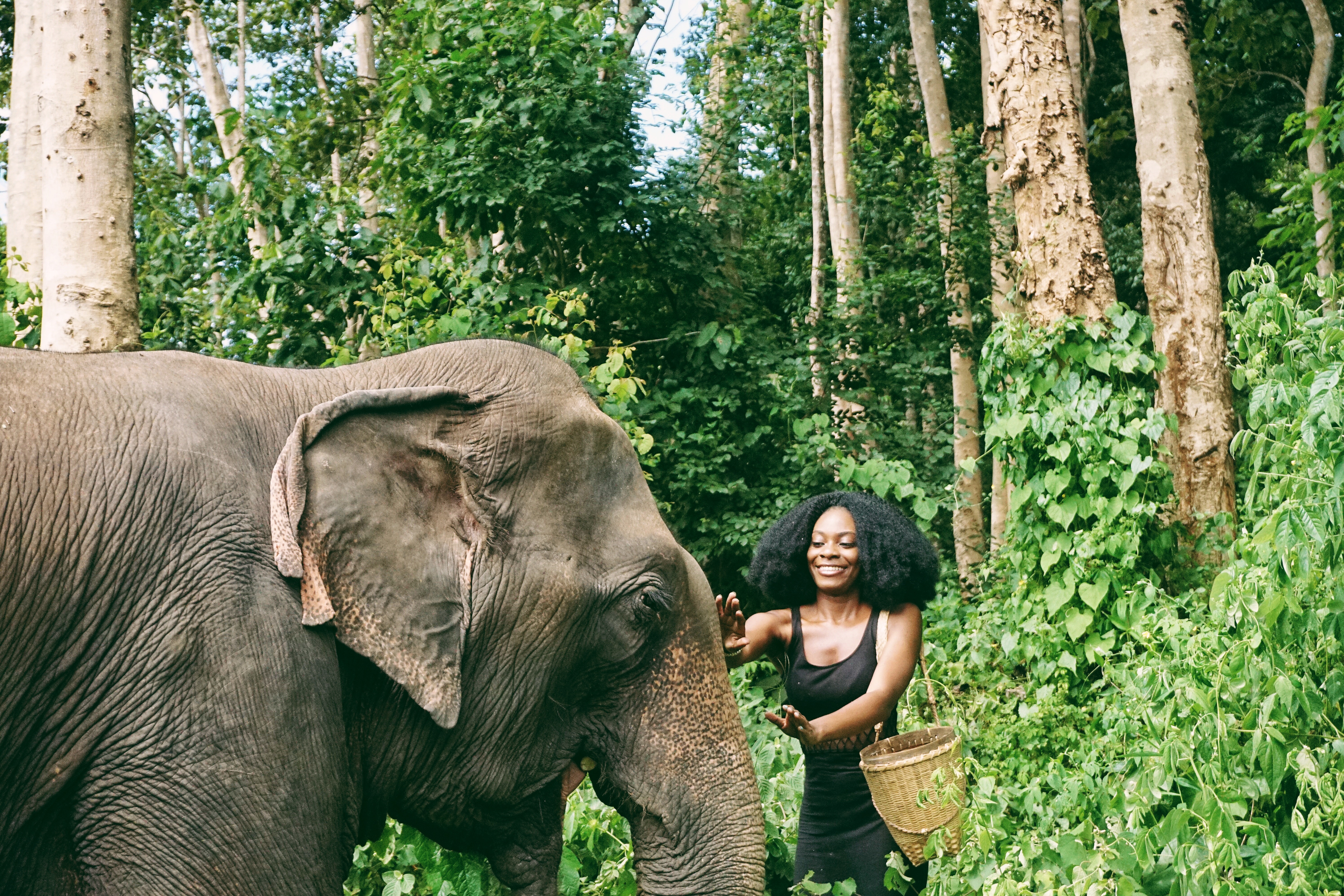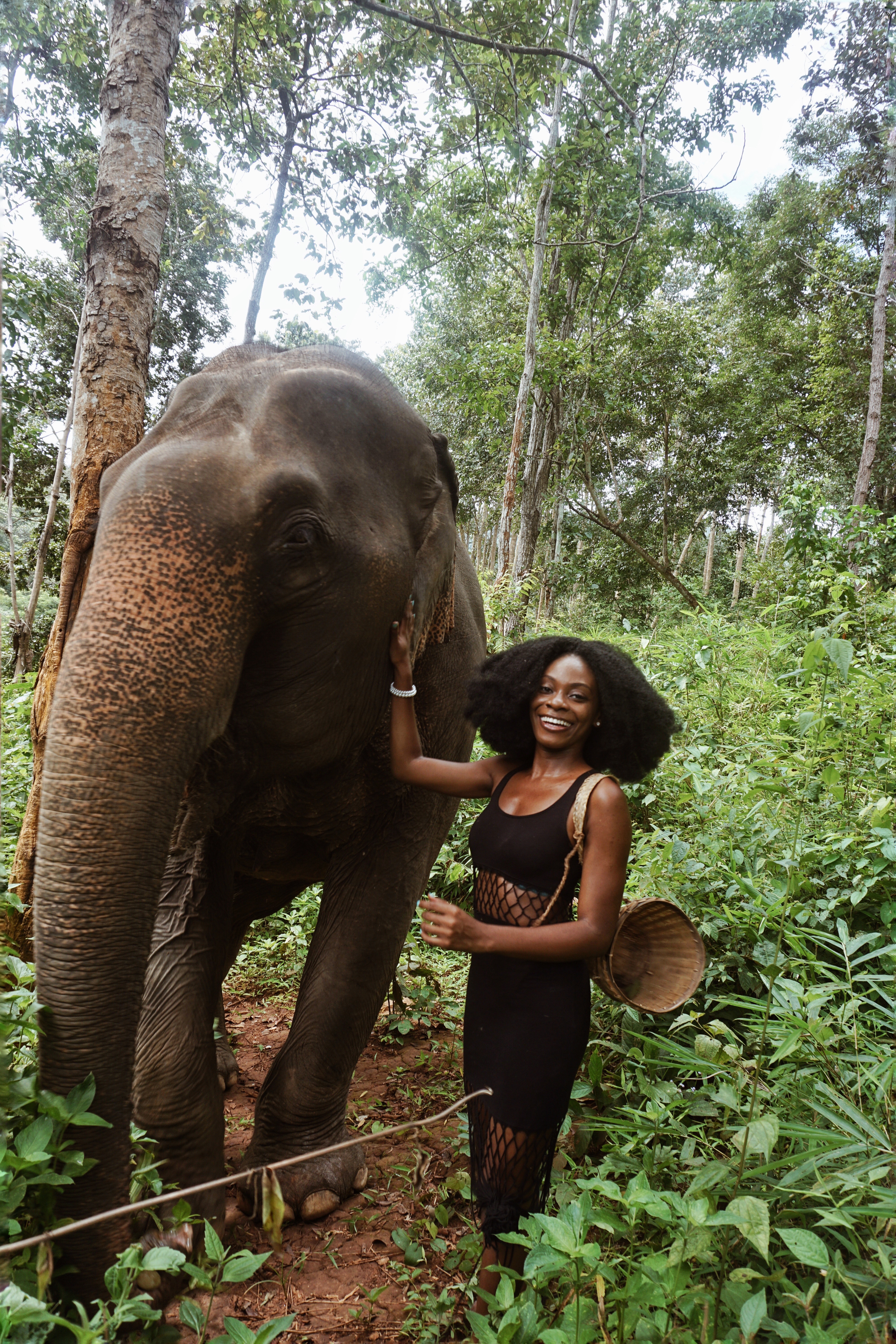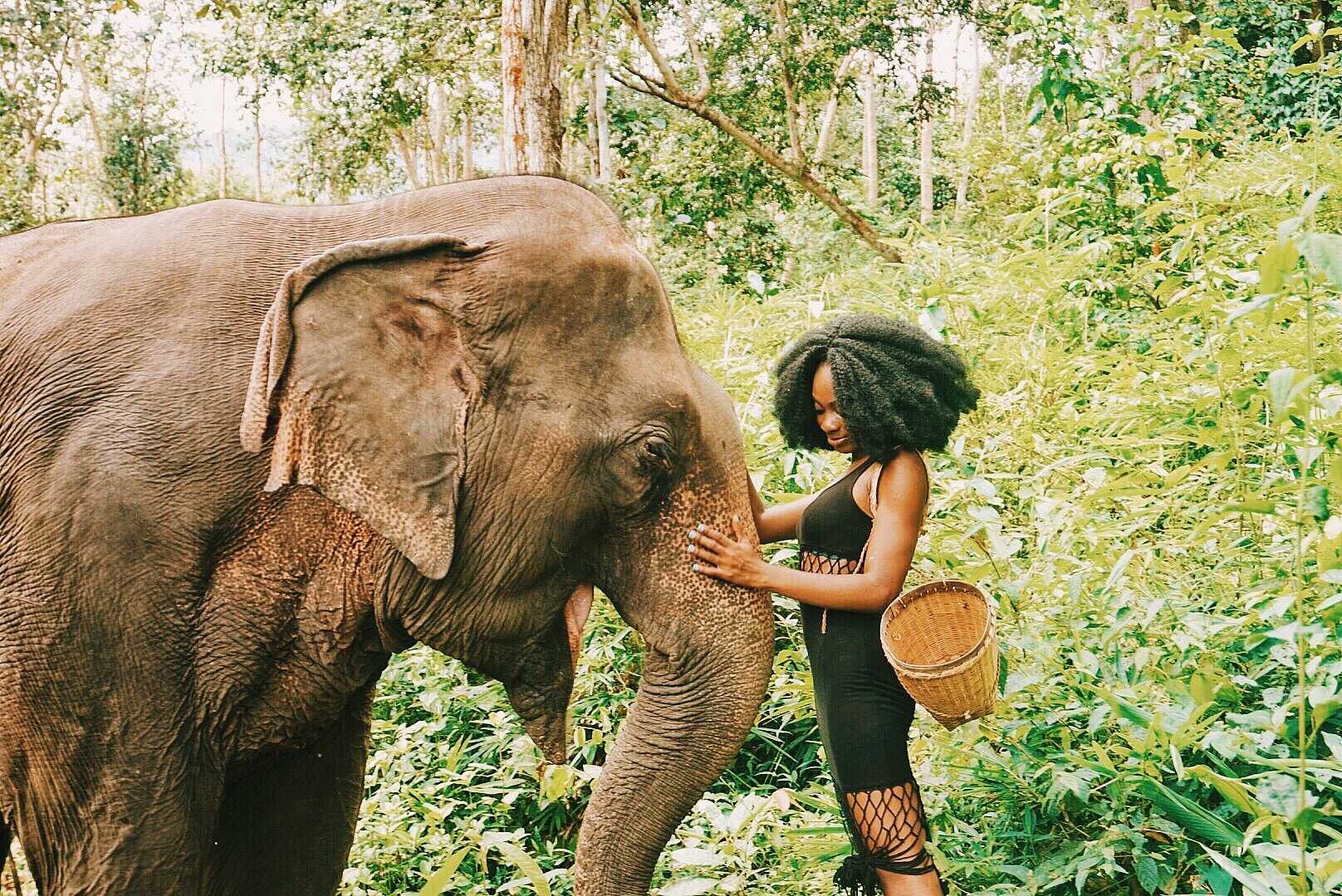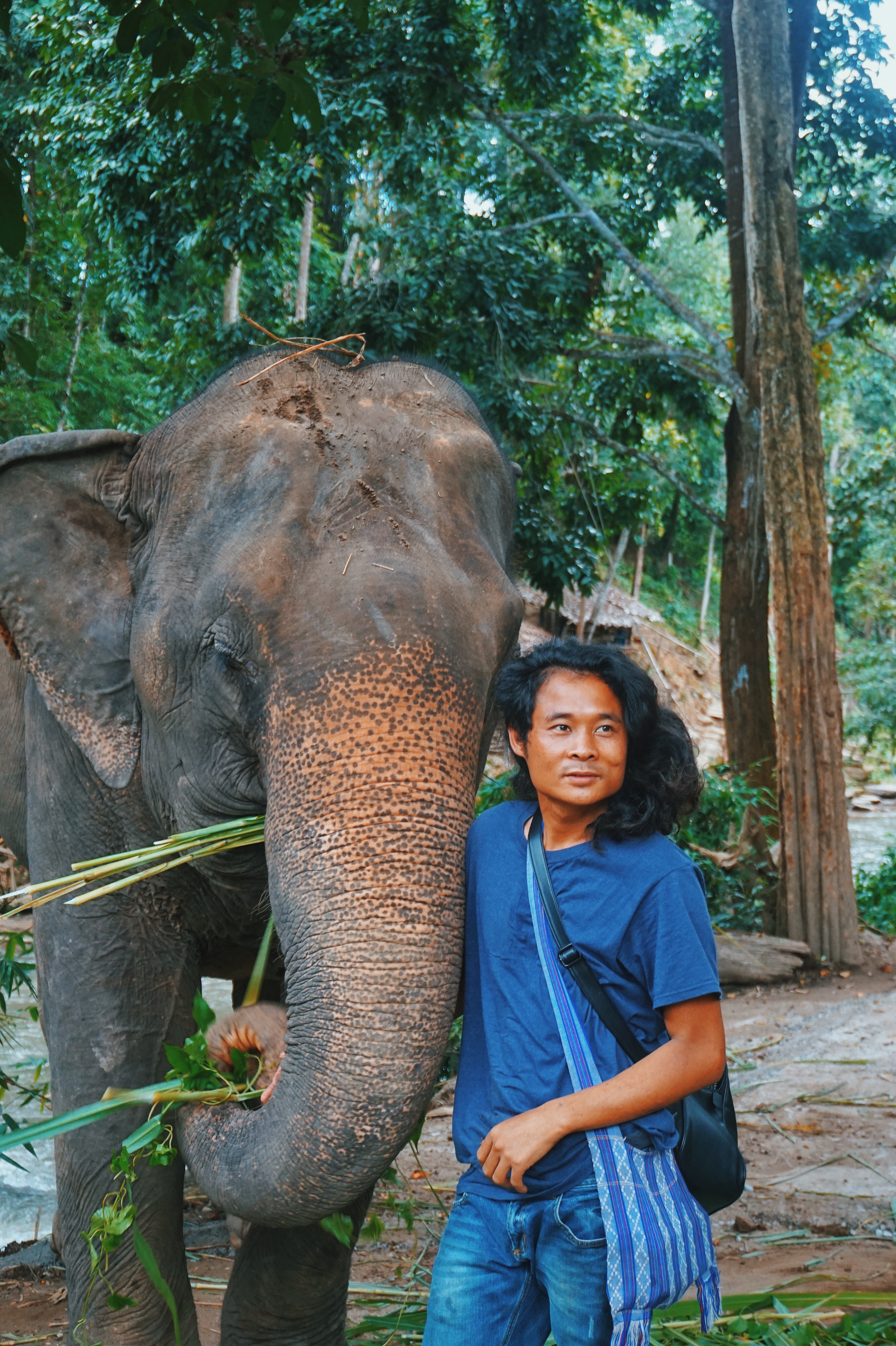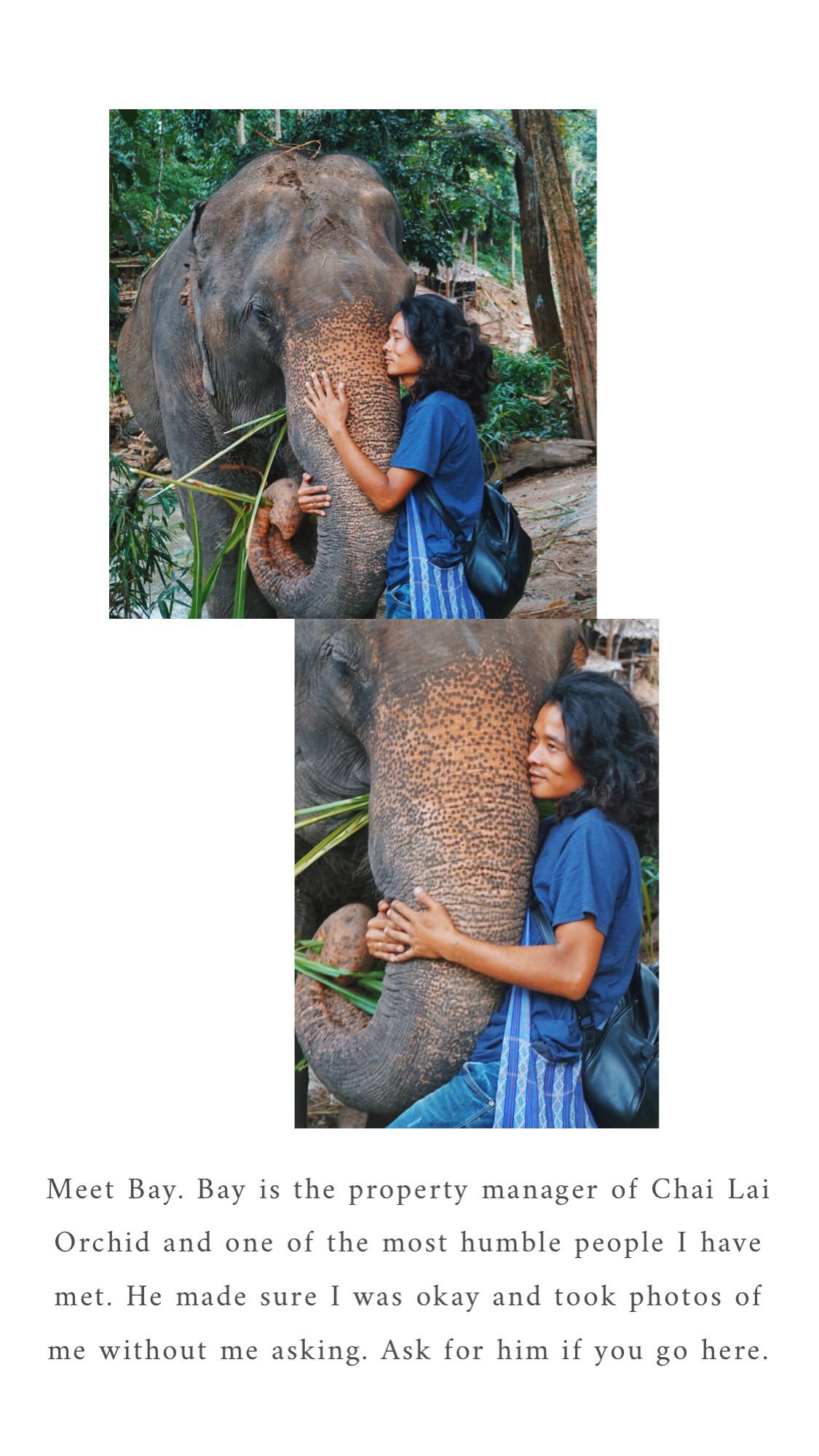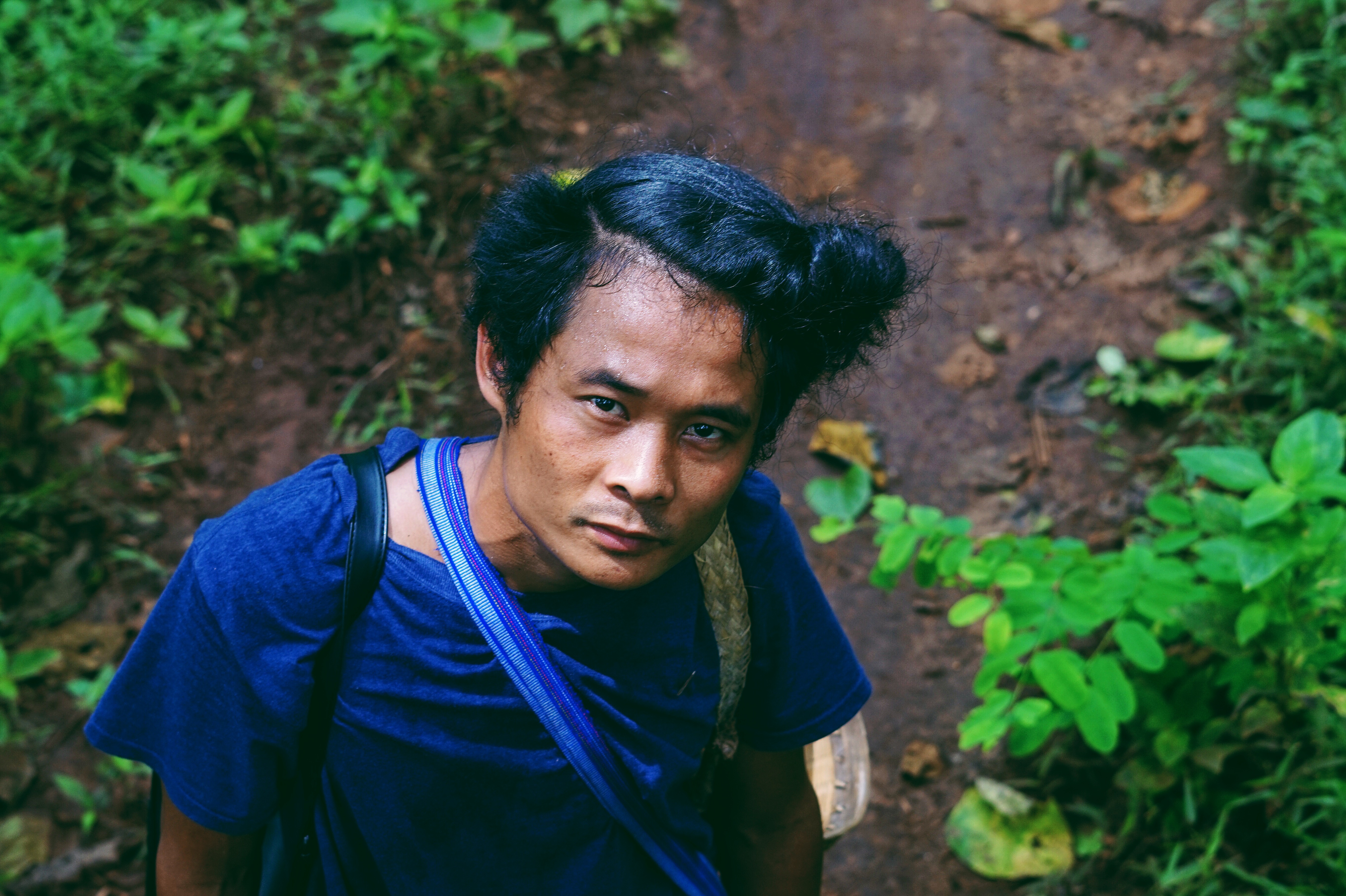 Next, it was time to bathe the elephants. Whew! This is where elephants truly come alive. They are such gentle, fun-loving giants and they thrive in water.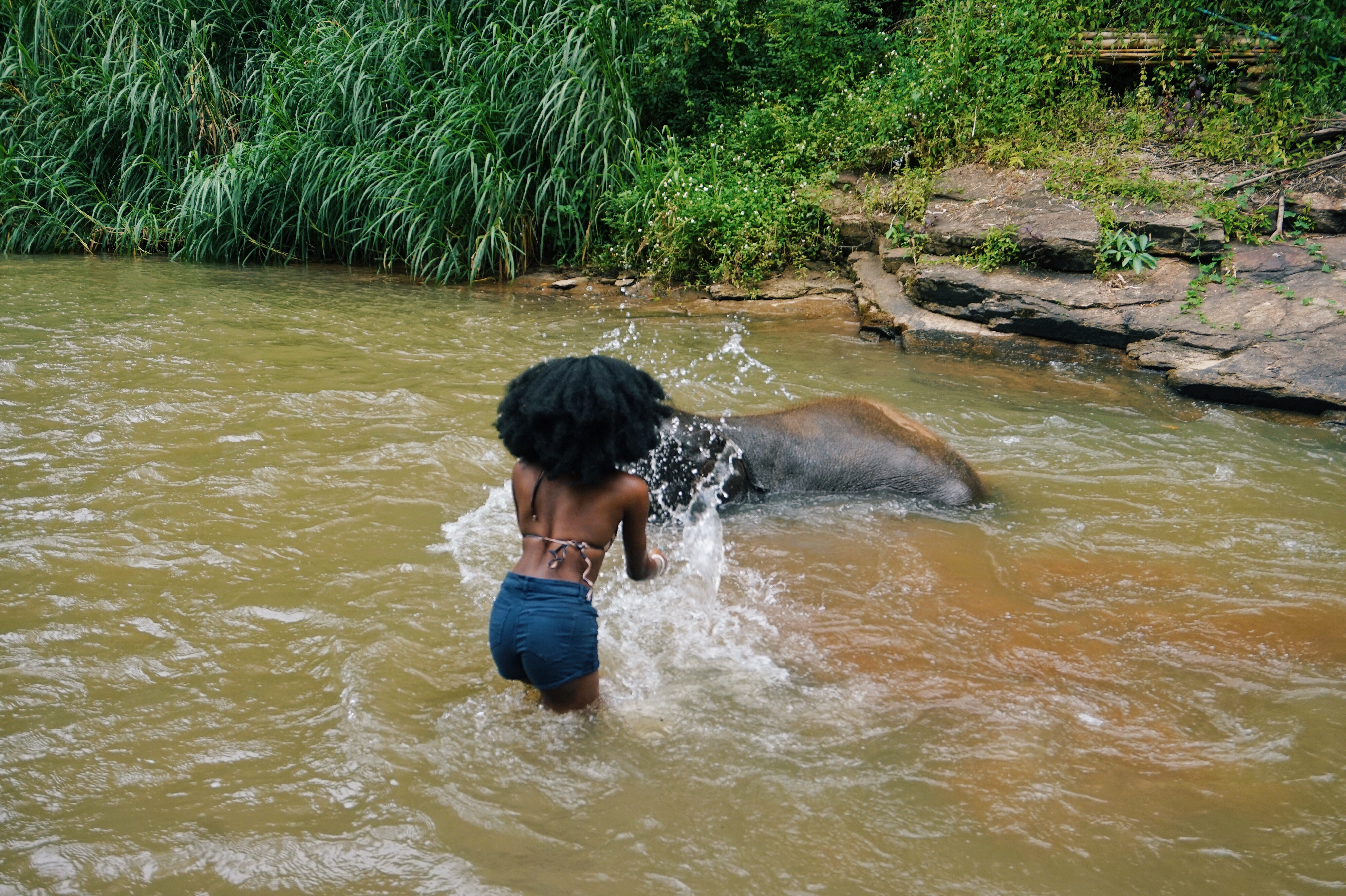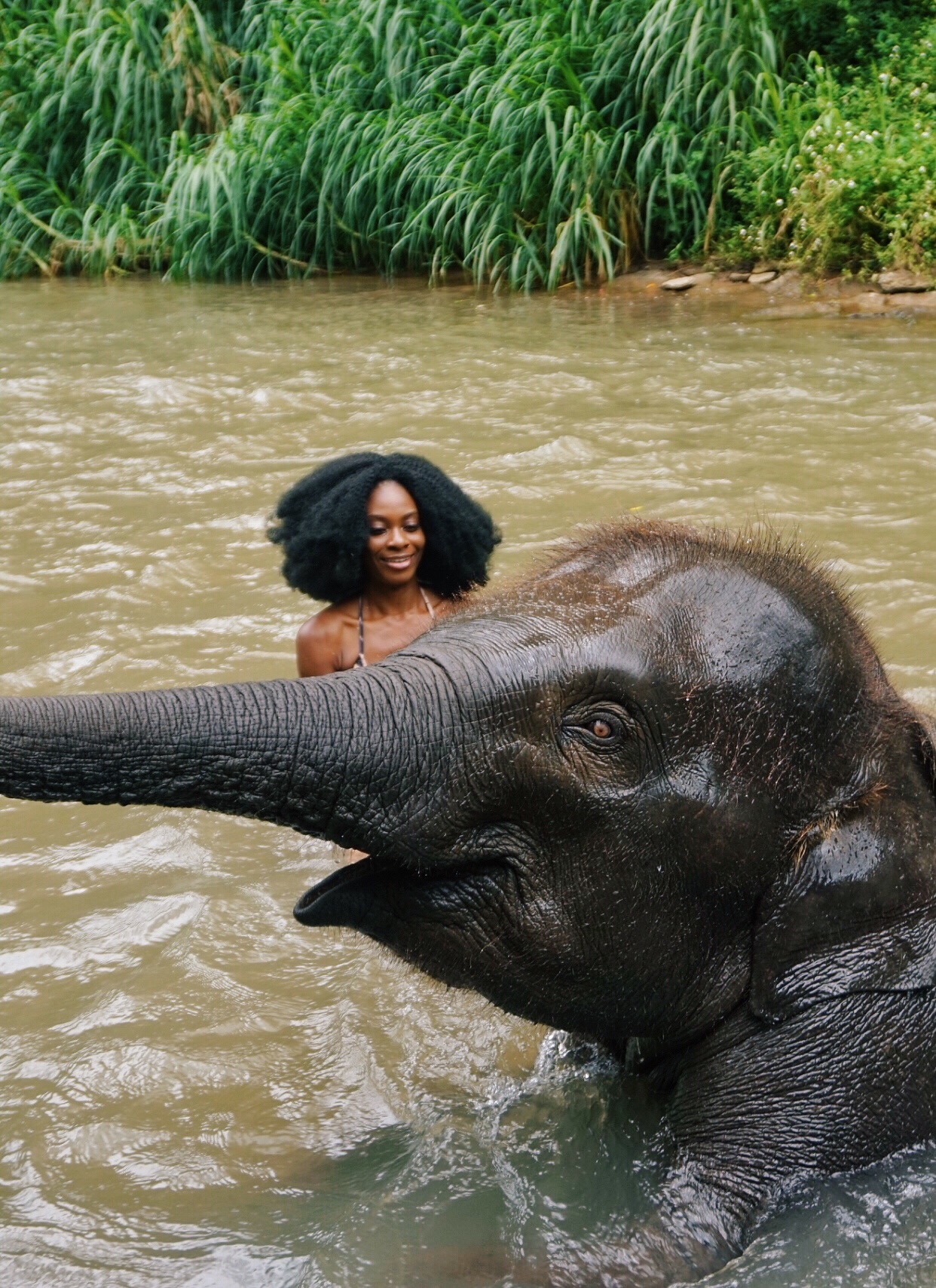 If you bathe them and show them love, here's what's going to happen: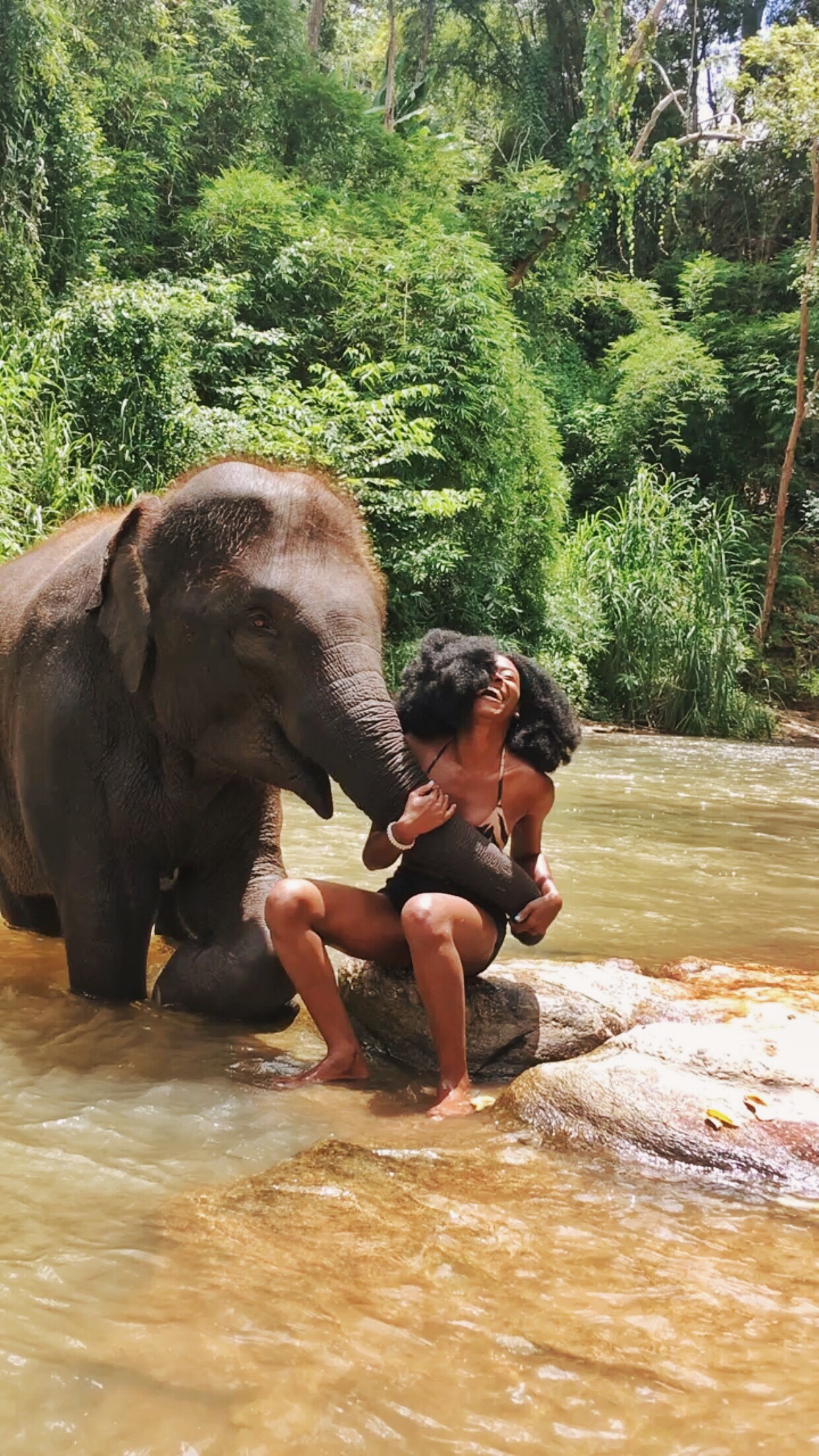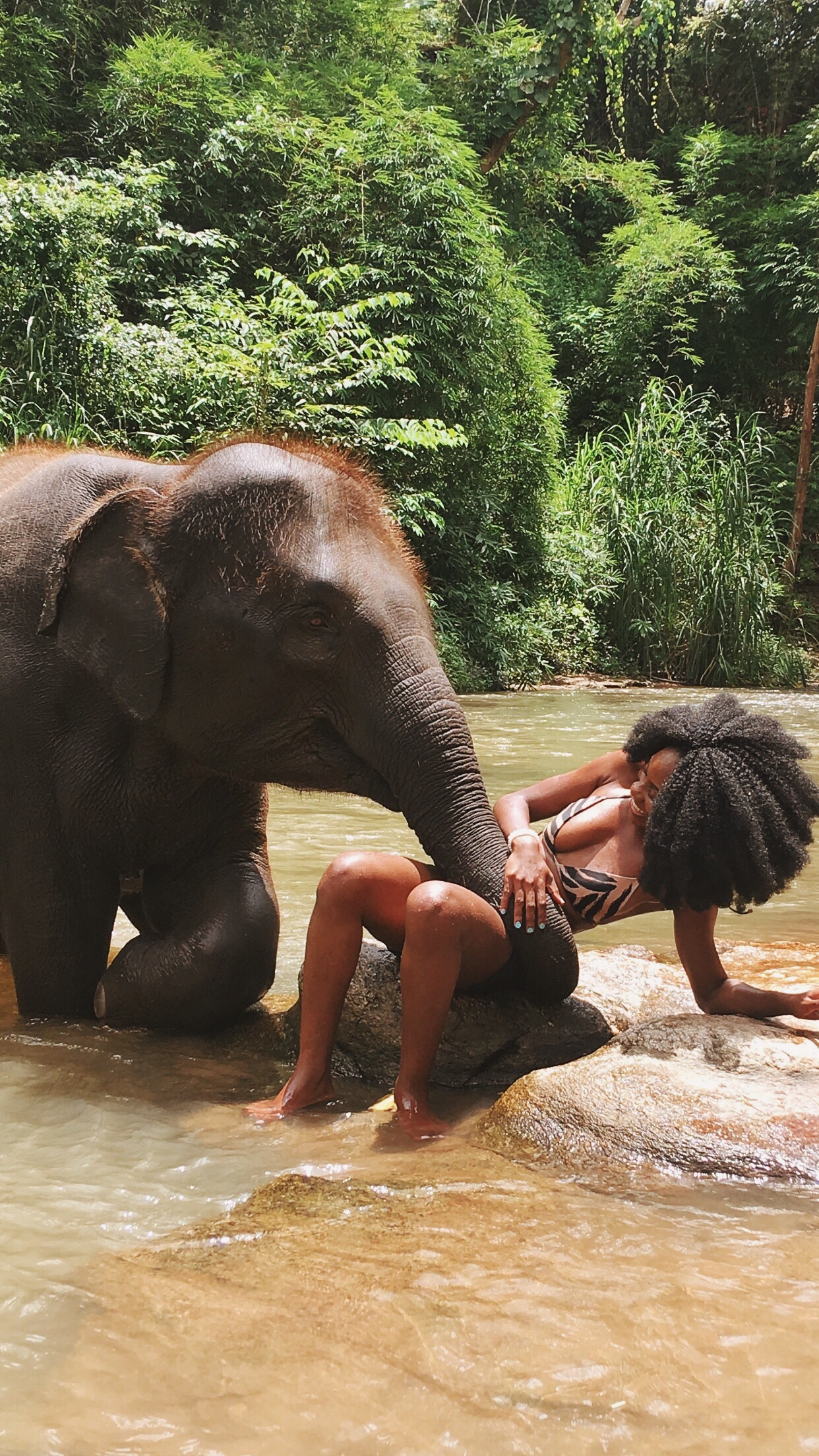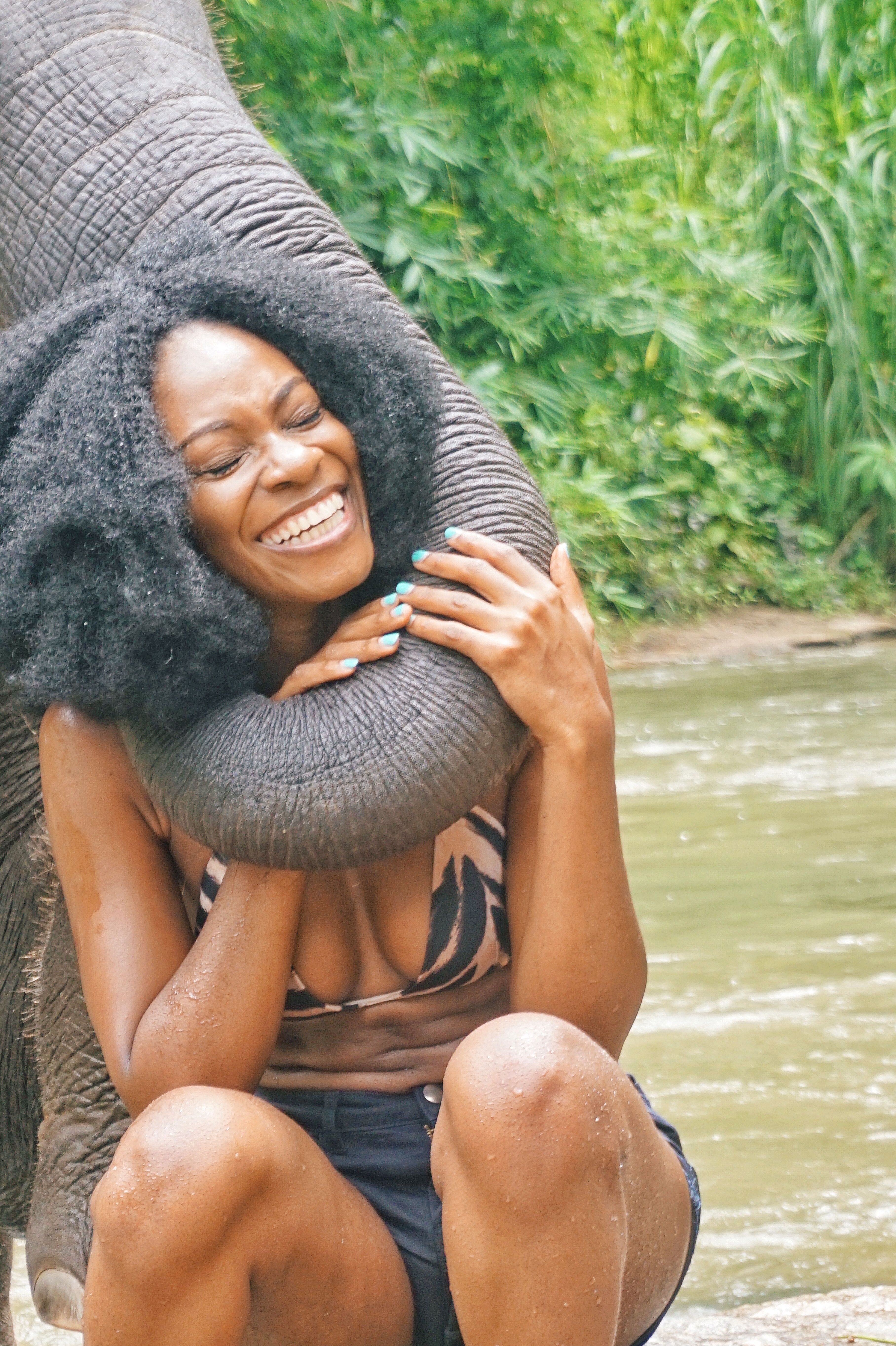 You'll get lots of kisses.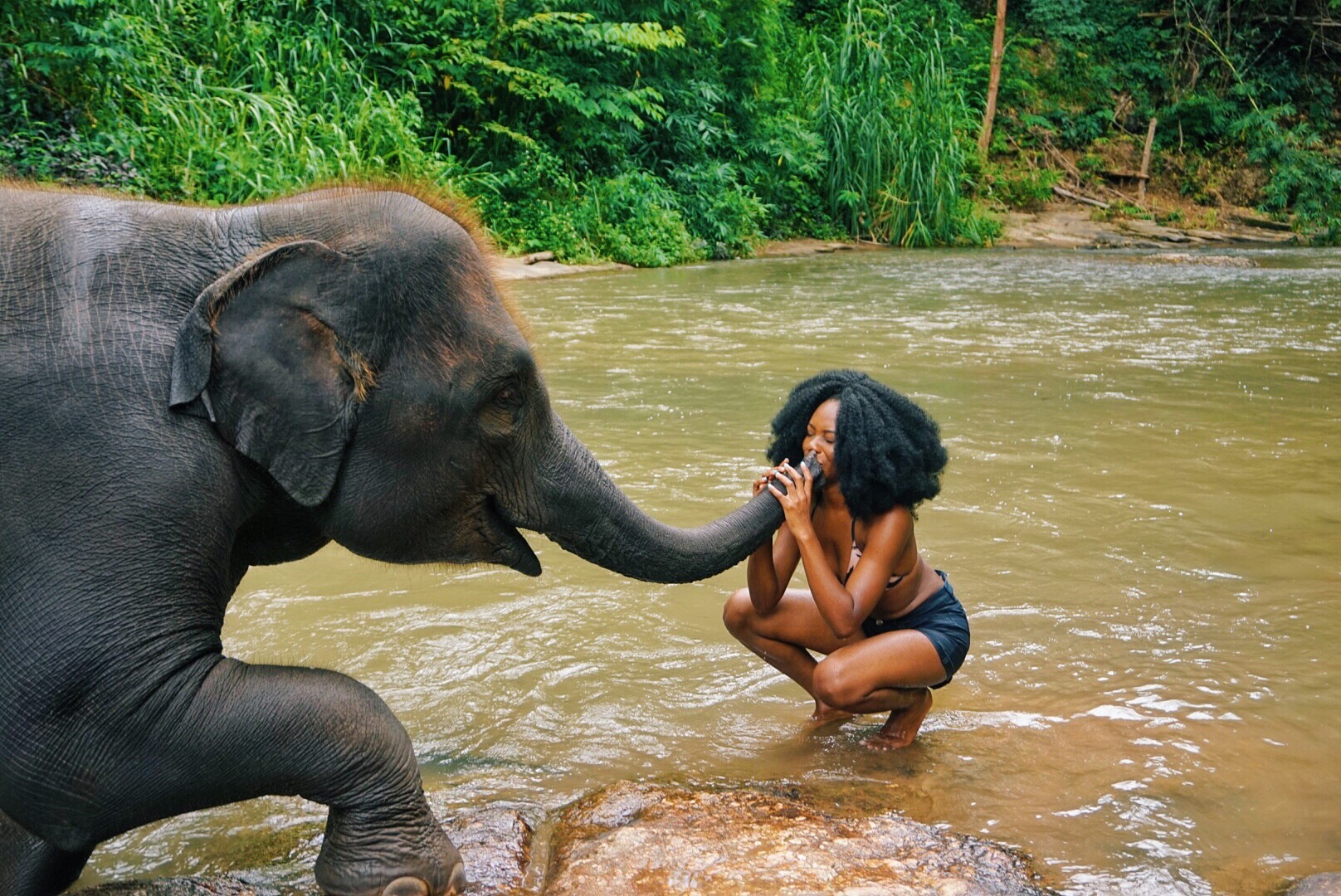 You'll get lots of water splashes.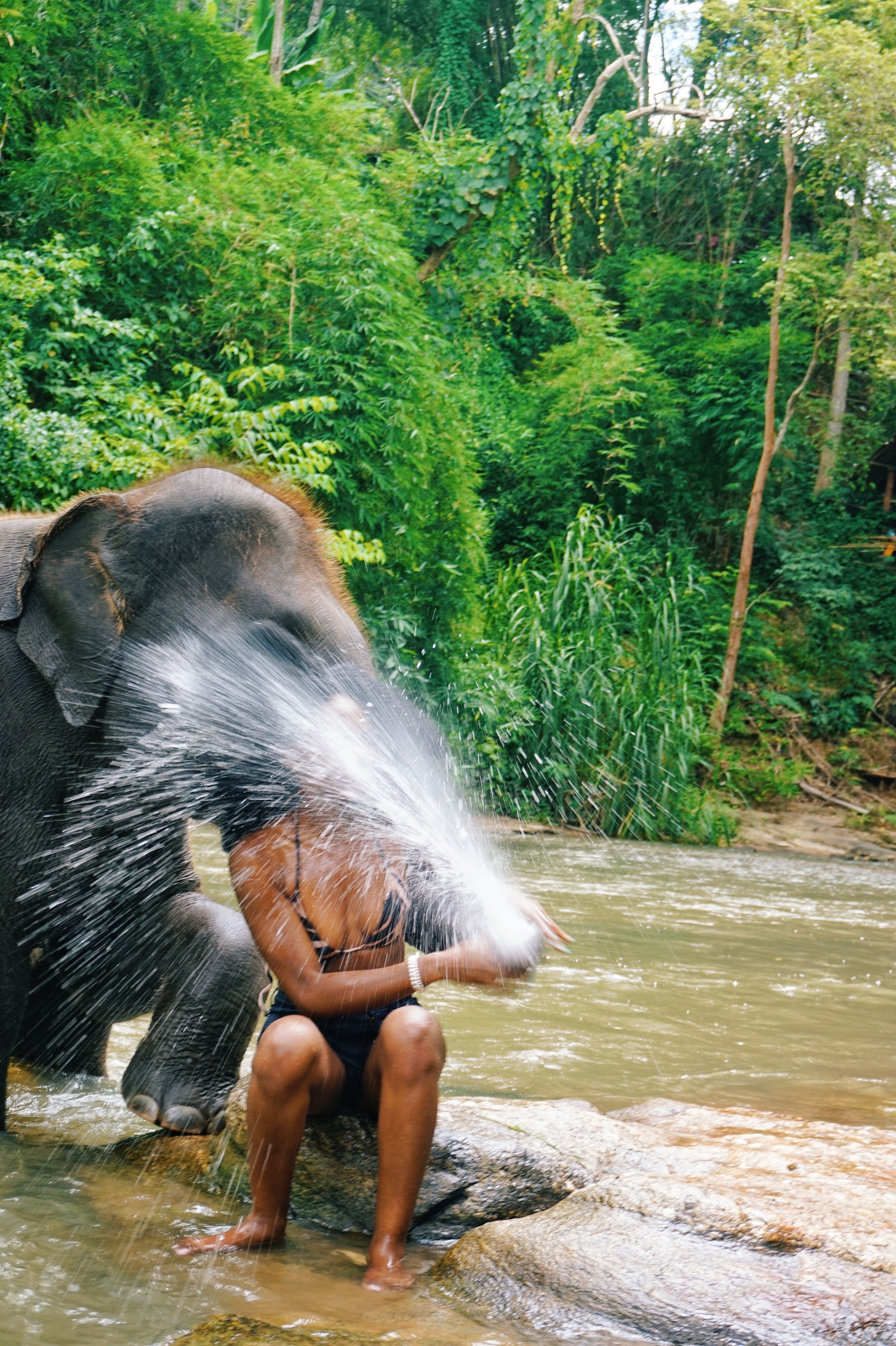 I especially loved this part of my elephant experience. I felt the love and I'm sure that big baby felt it too.
After almost five hours of being with the elephants, it was time to retire and rest up for the day. To relax, I took a scenic ride through quiet rivers of Chiang Mai on a bamboo raft. It lasted about 45 minutes and then it was time to have a late lunch.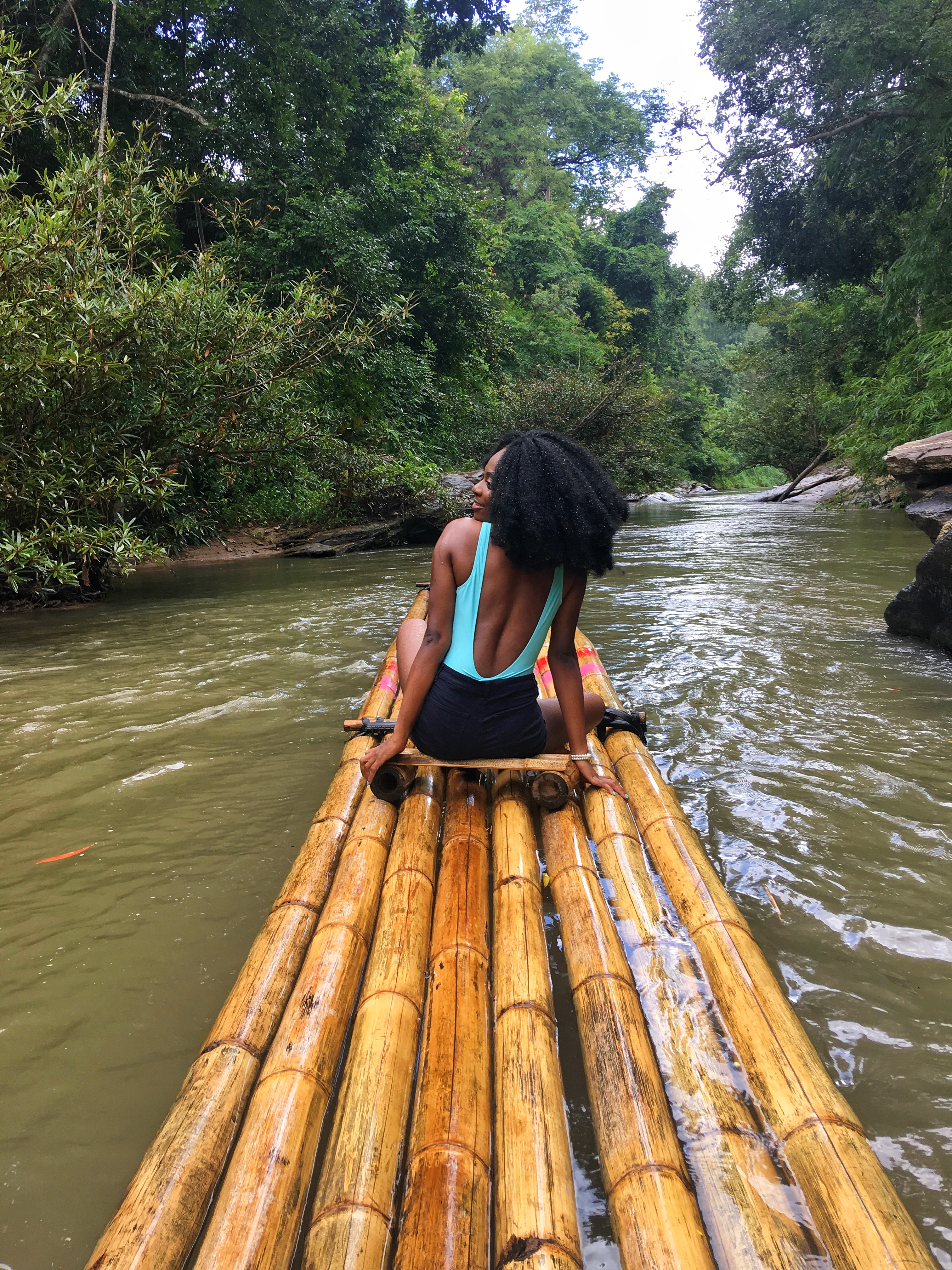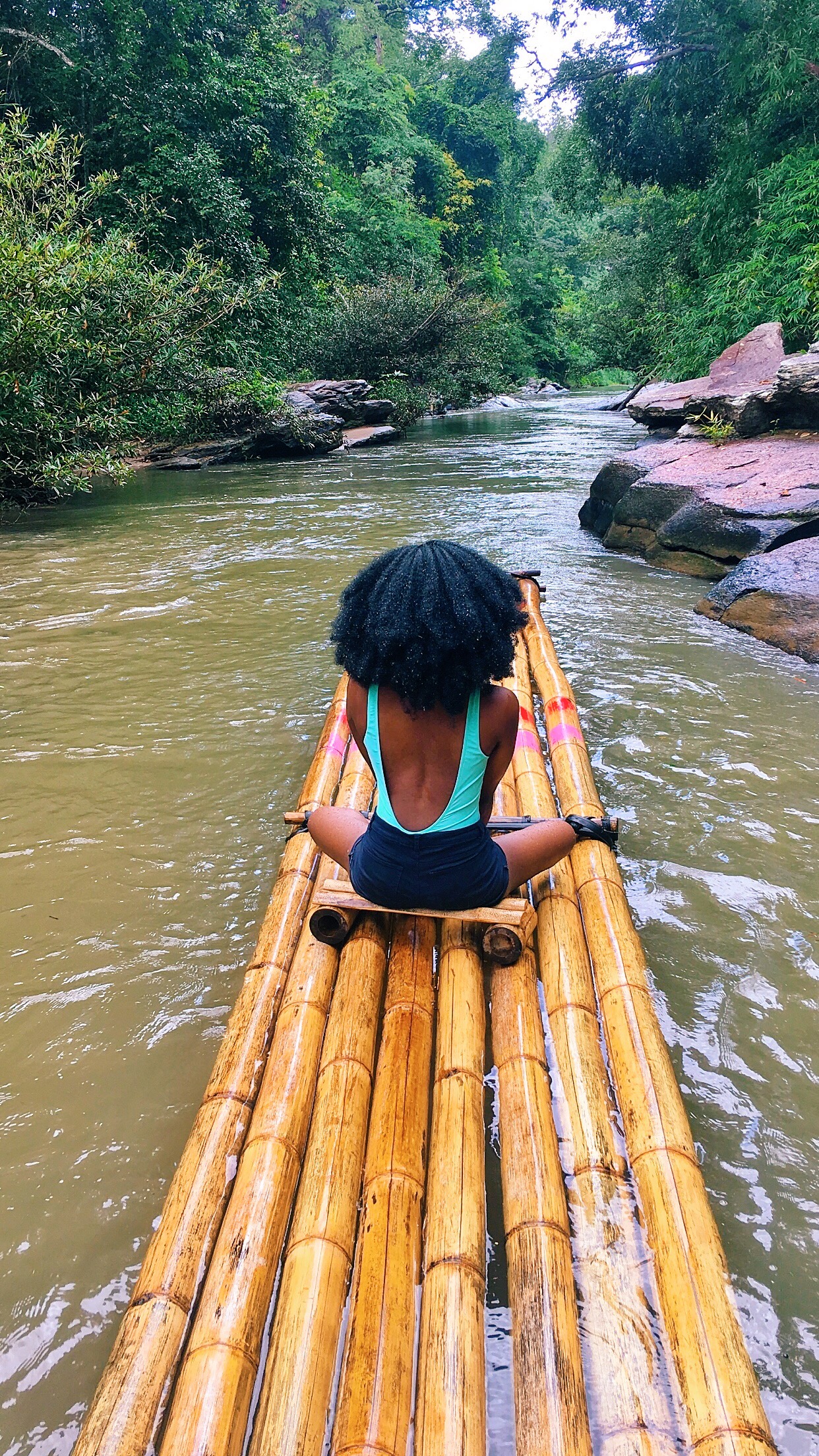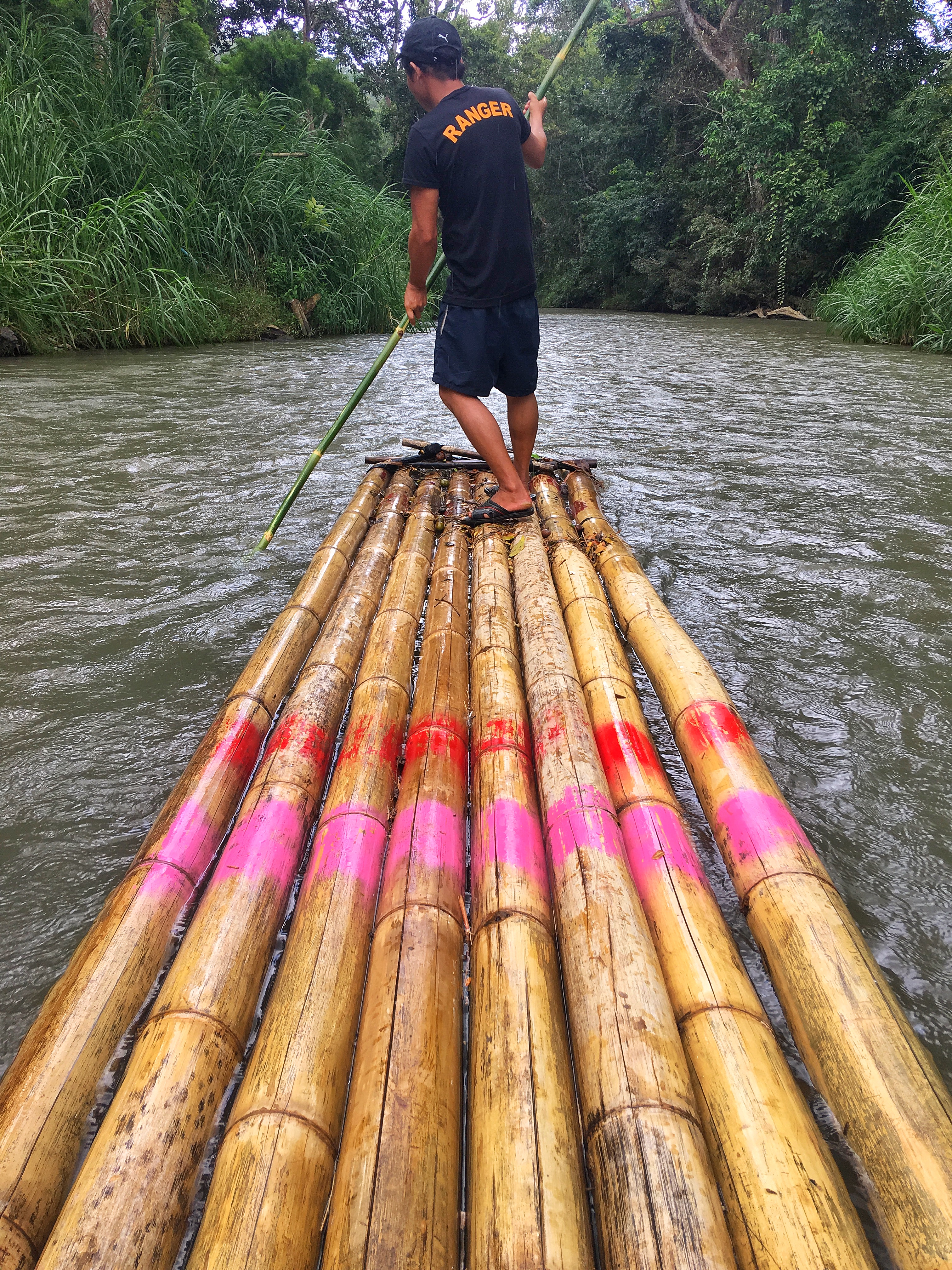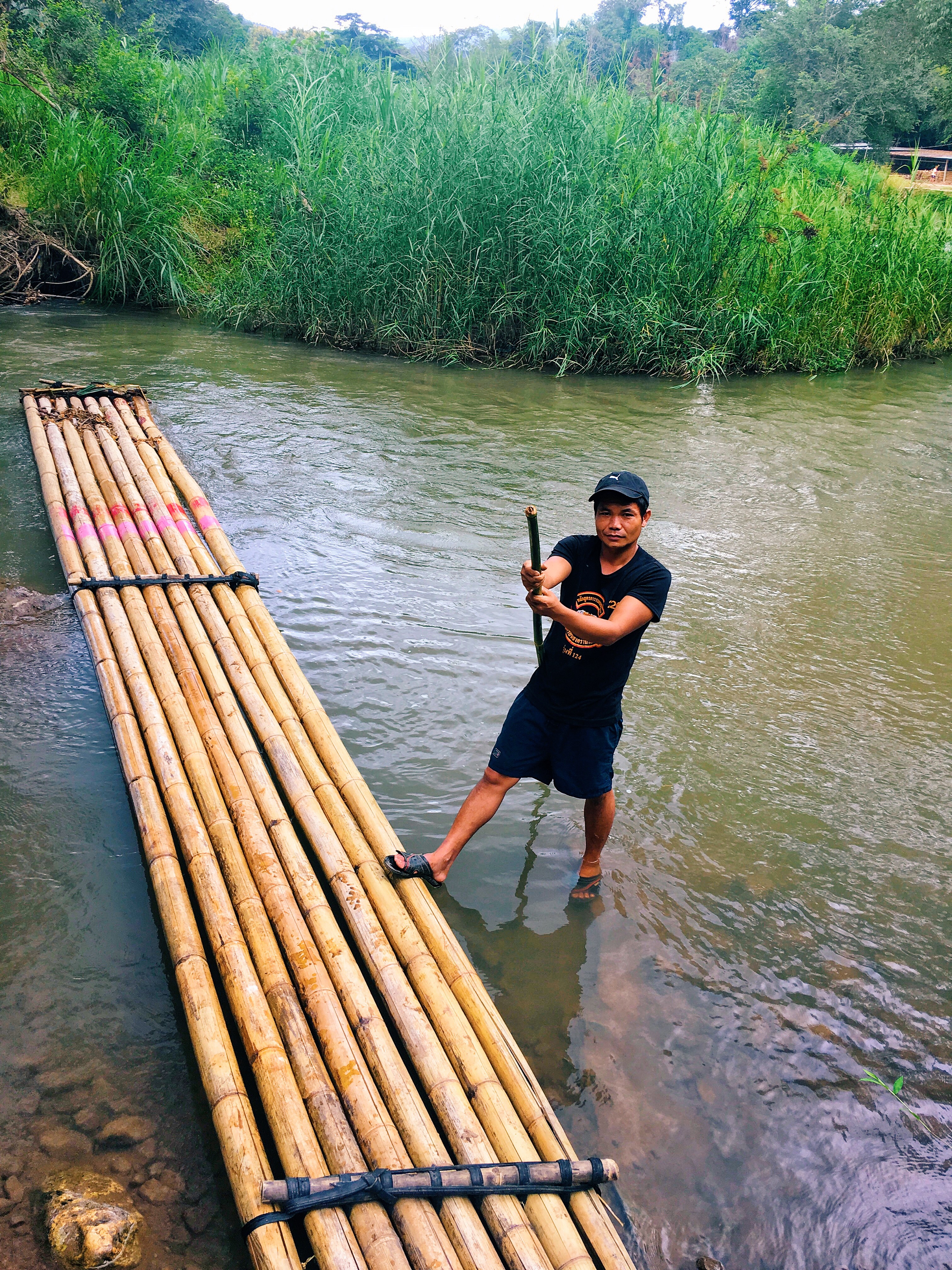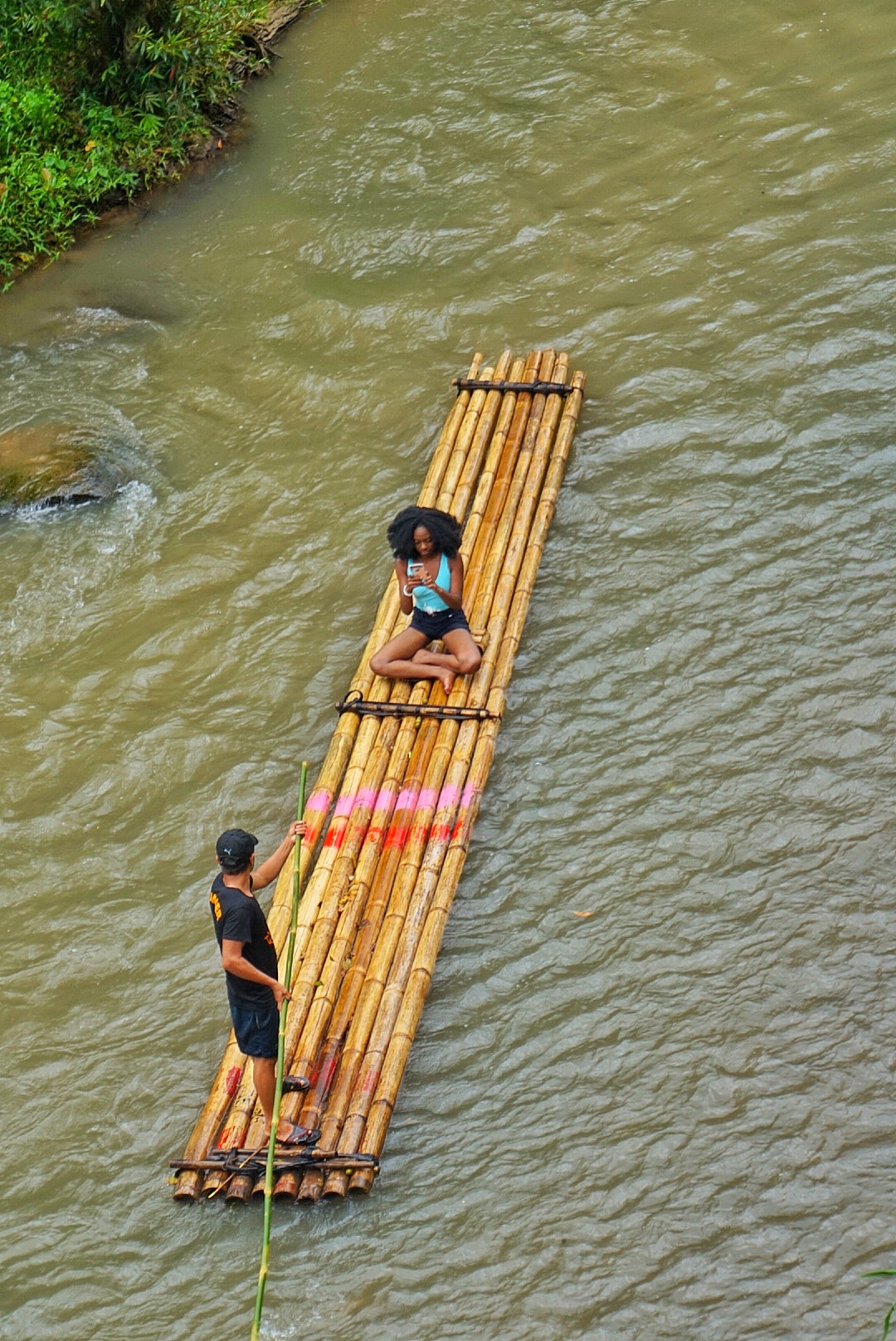 After lunch, I collapsed into bed the happiest girl on earth. I slept like a baby. It was the perfect day.
The next morning – a pleasant surprise!
Just when I thought I had seen it all, my elephant from the previous day showed up at my balcony. What a wonderful delight it was to see him again. It felt like a heavenly, magical moment and it is one I will save in my memories forever. I fed the elephant some more, took some photos to save the memory and enjoyed the rest of the morning.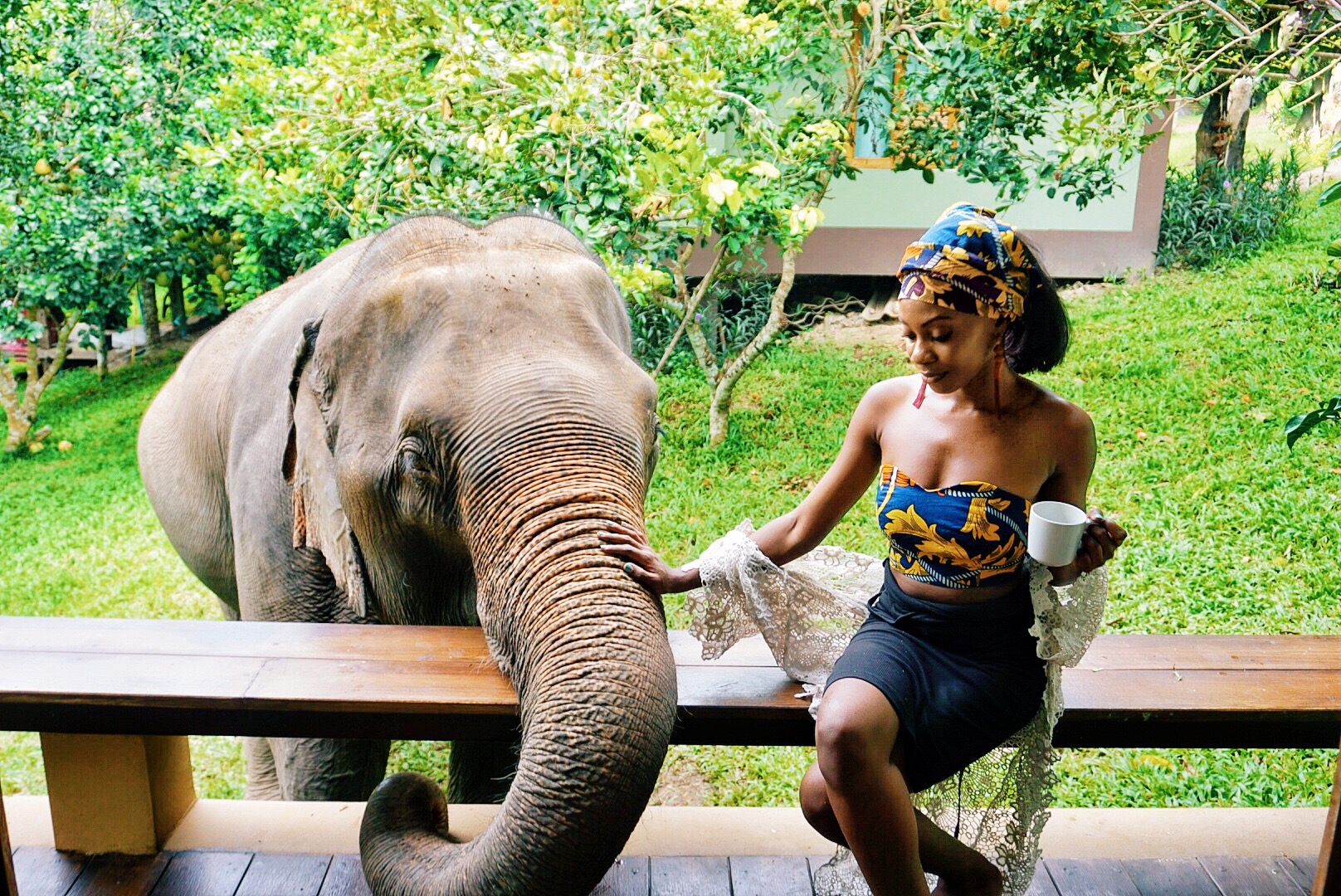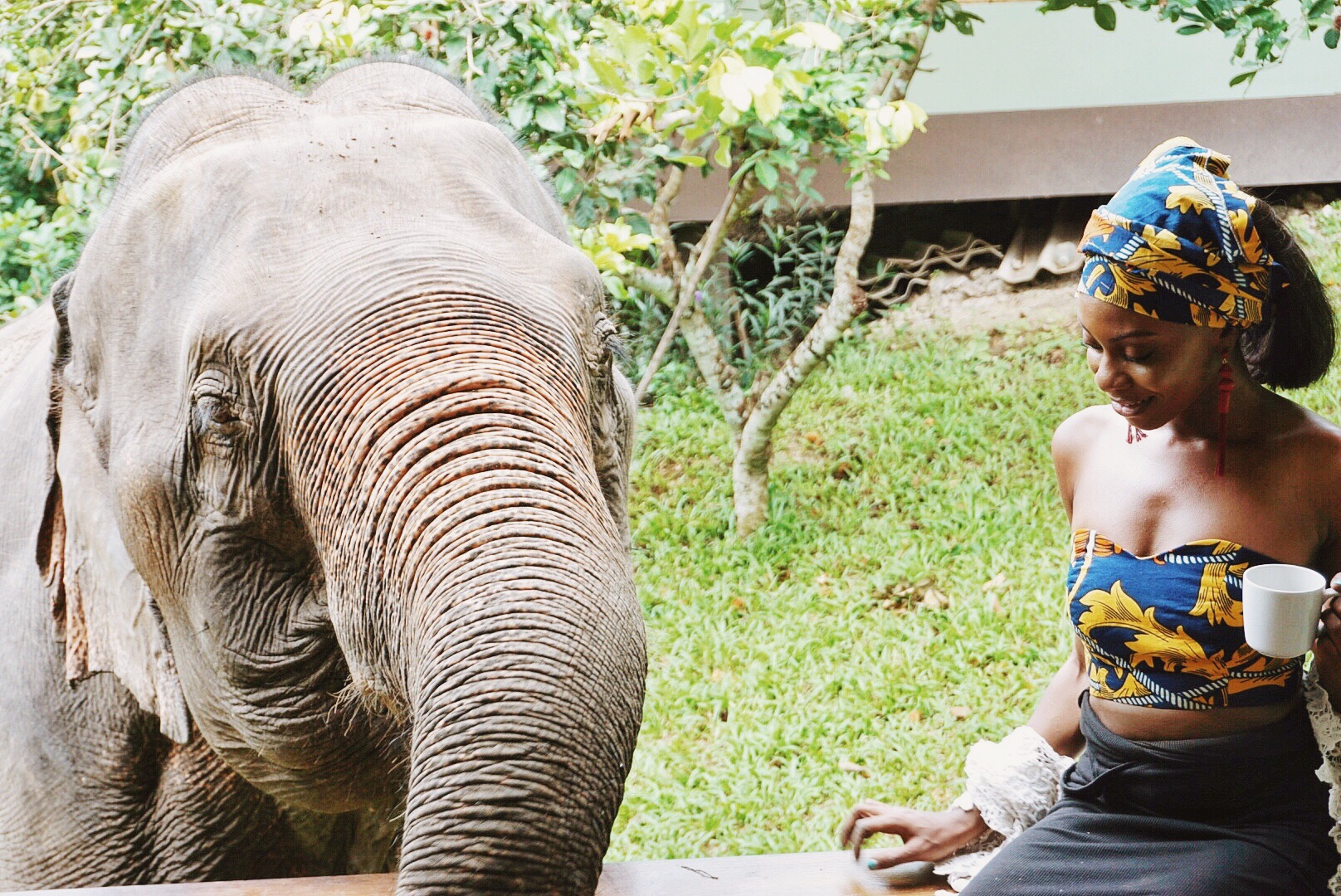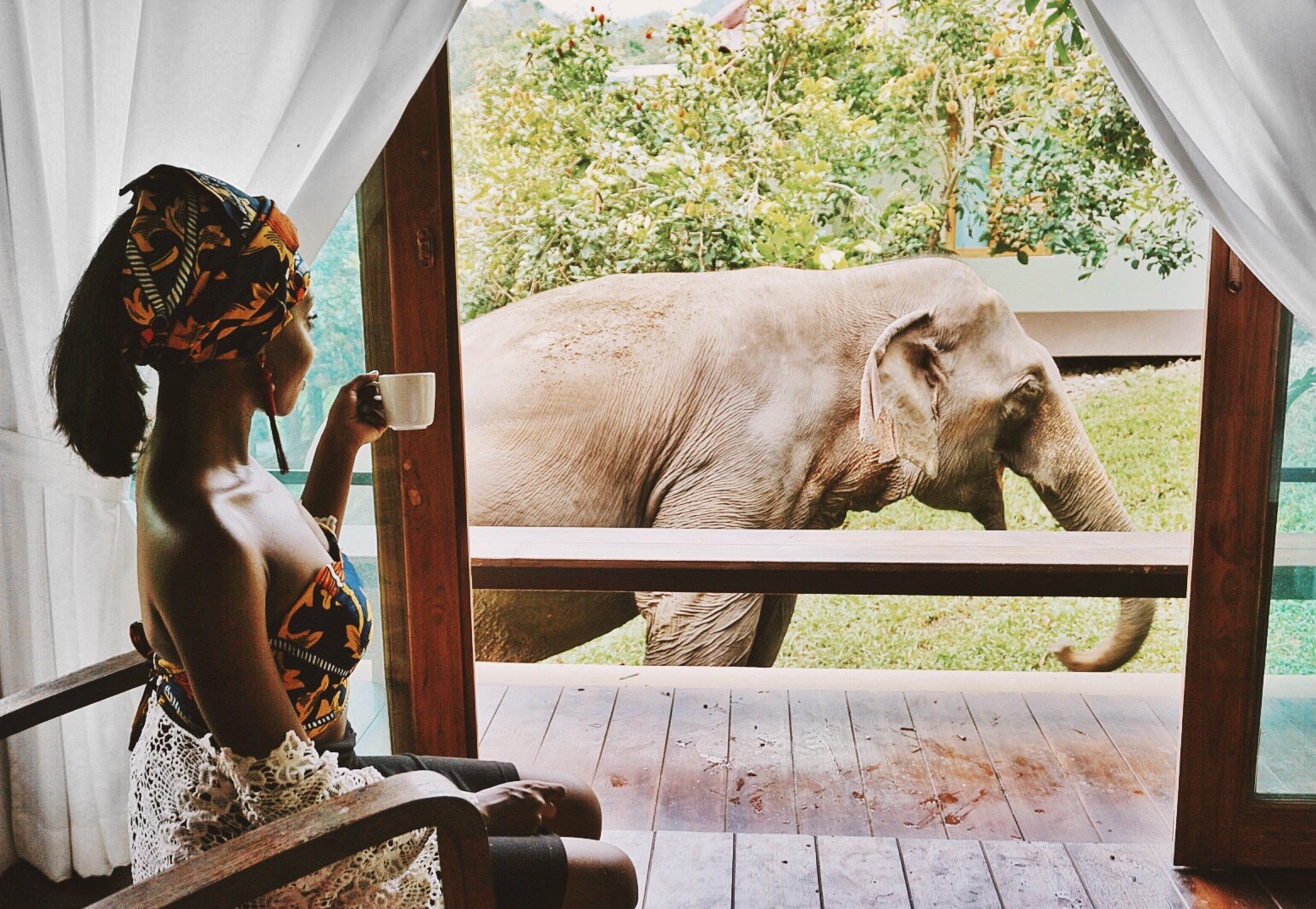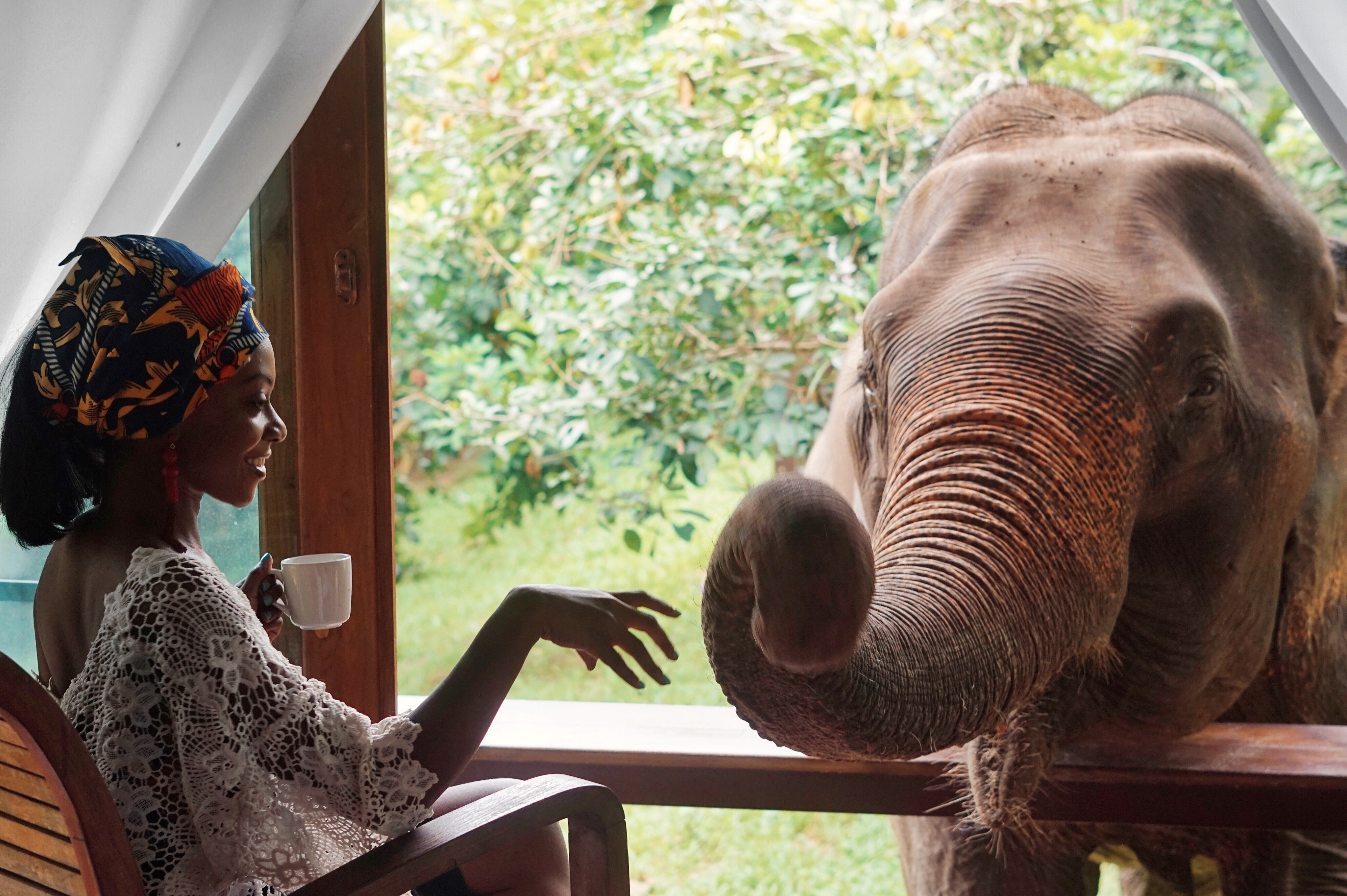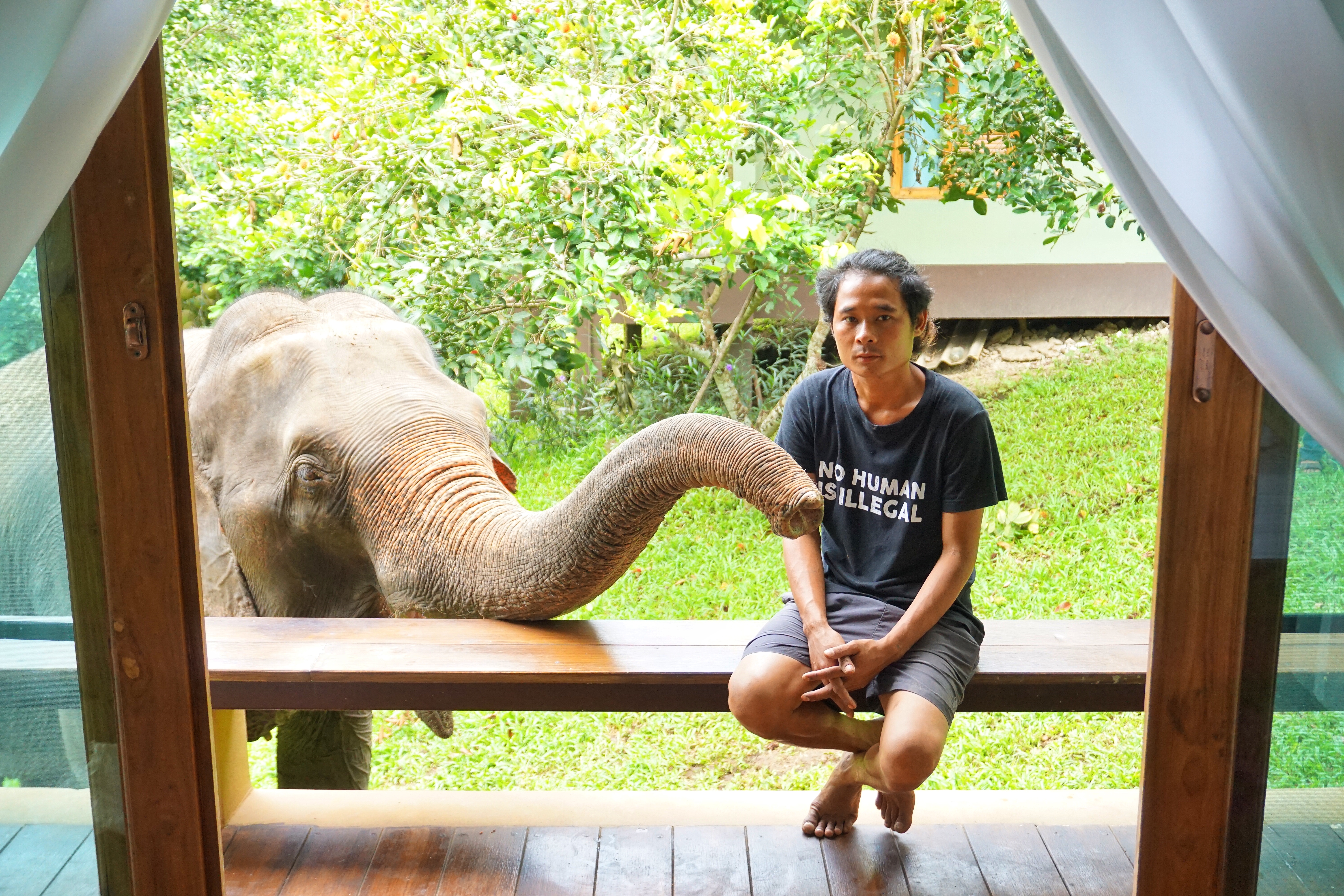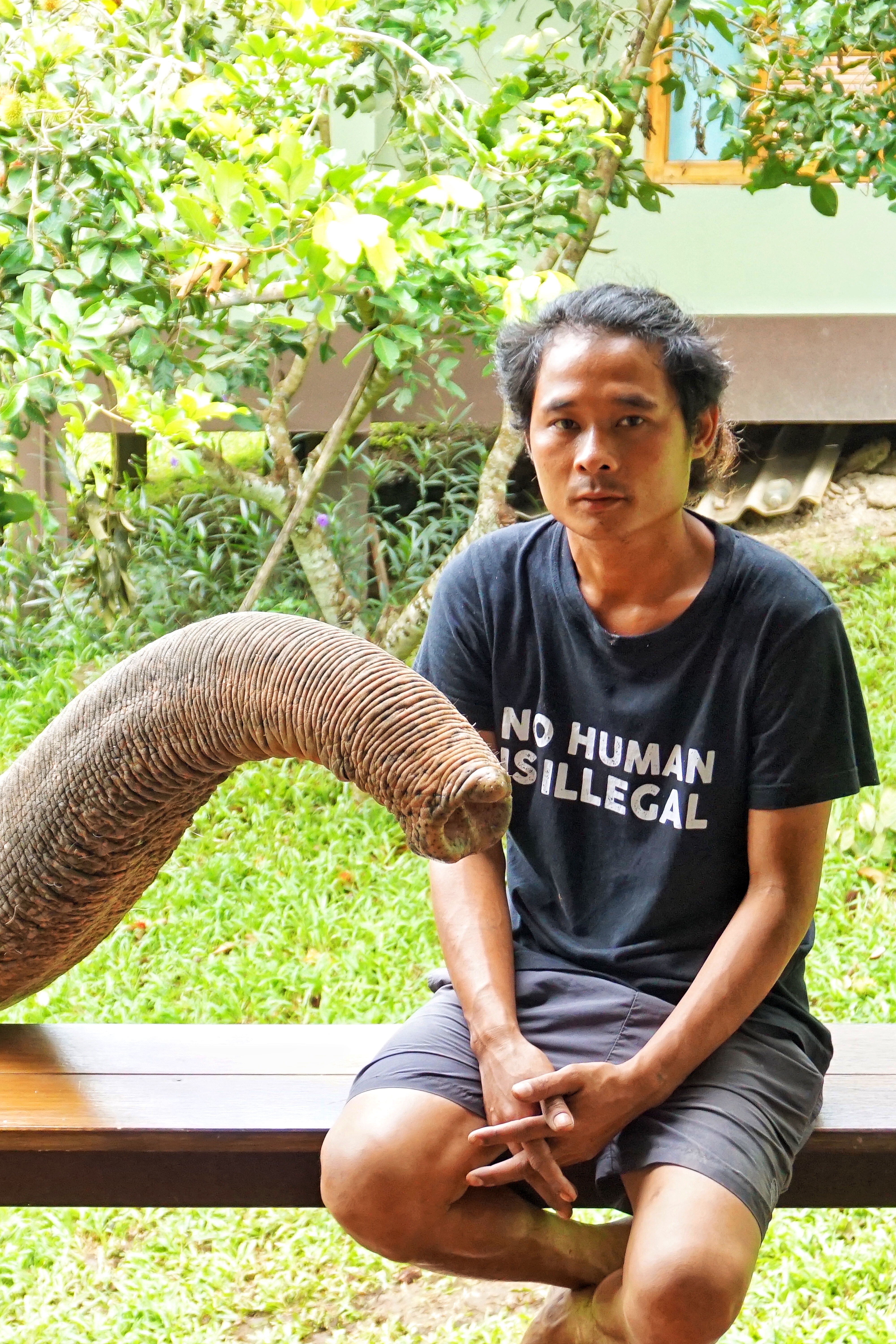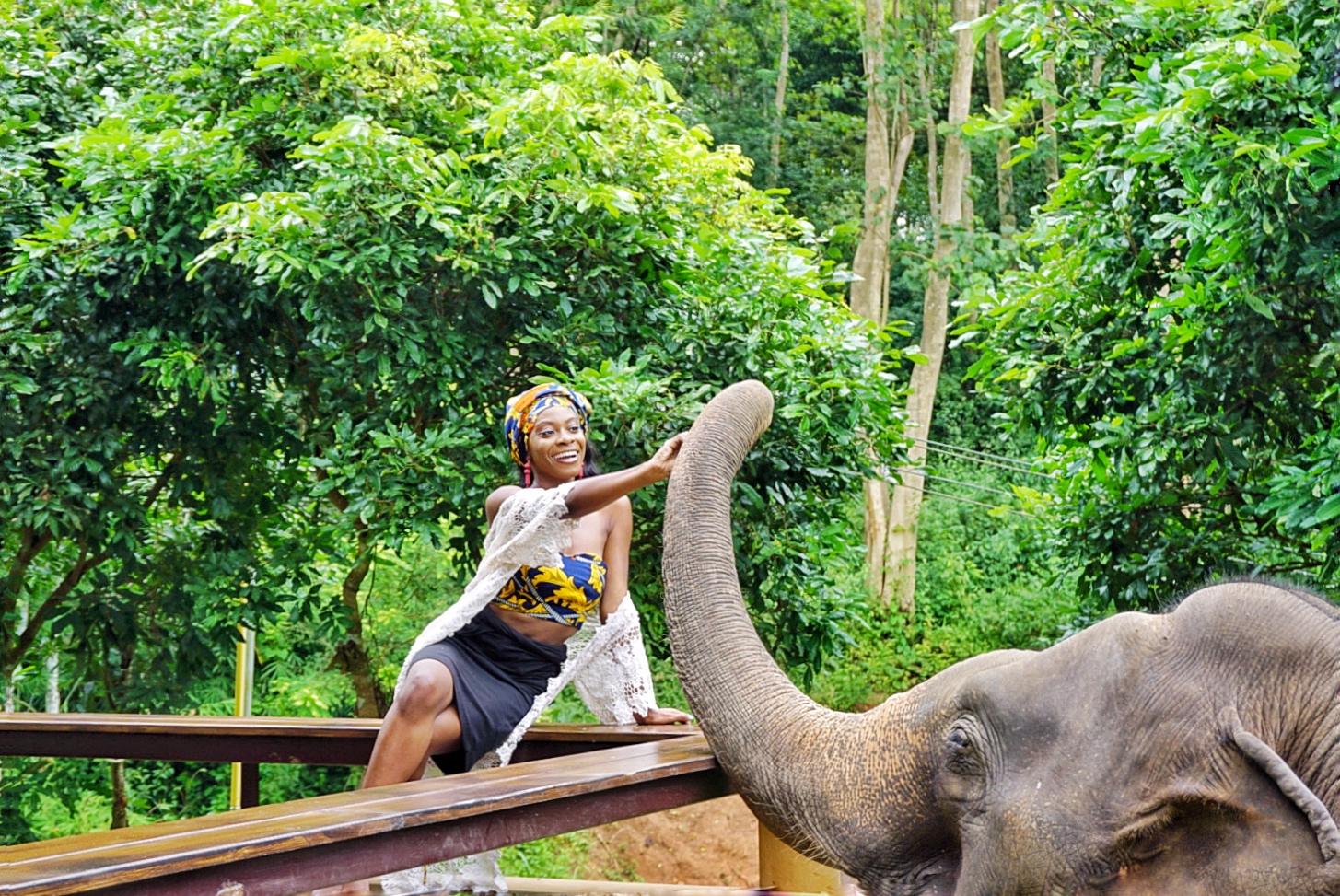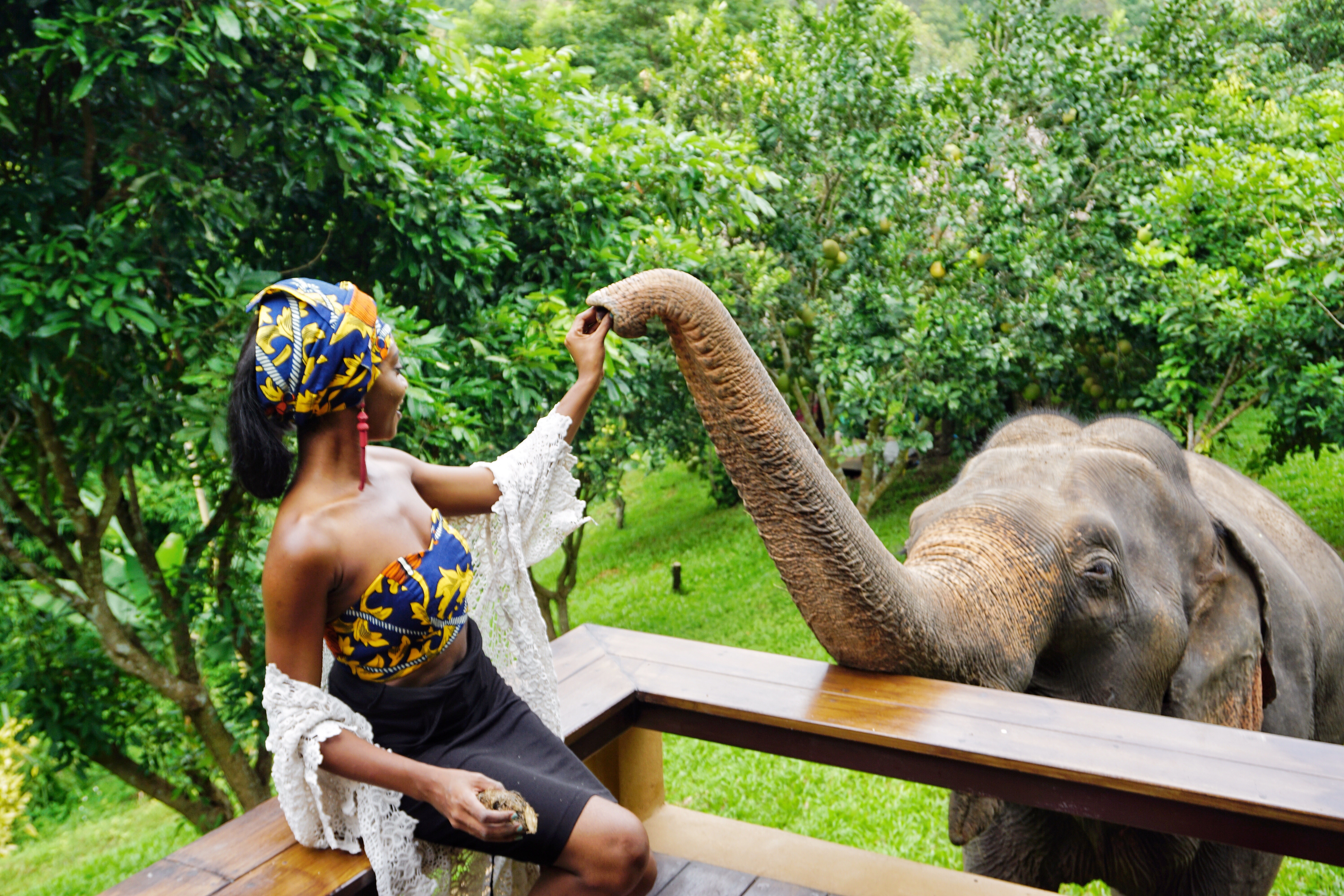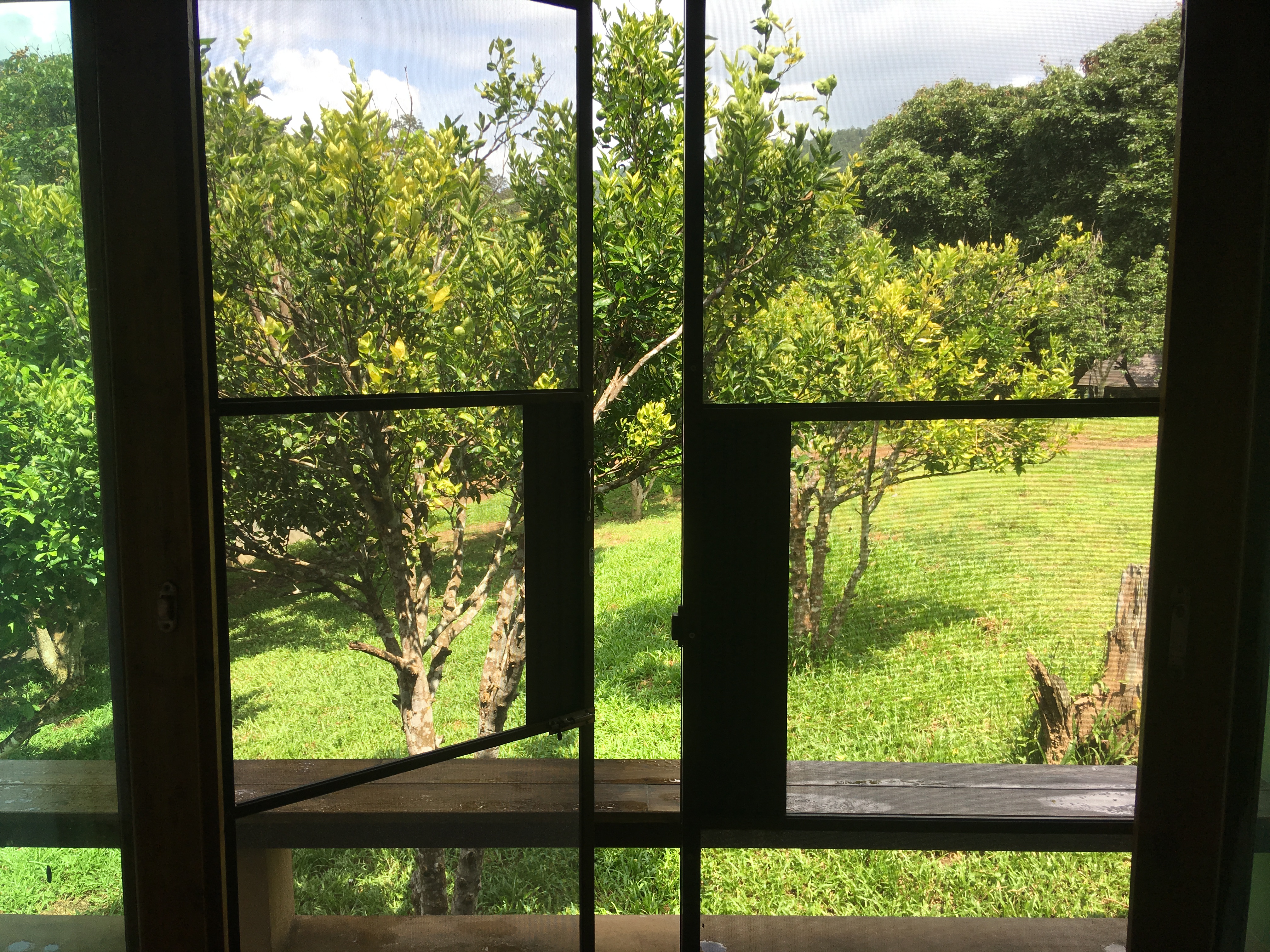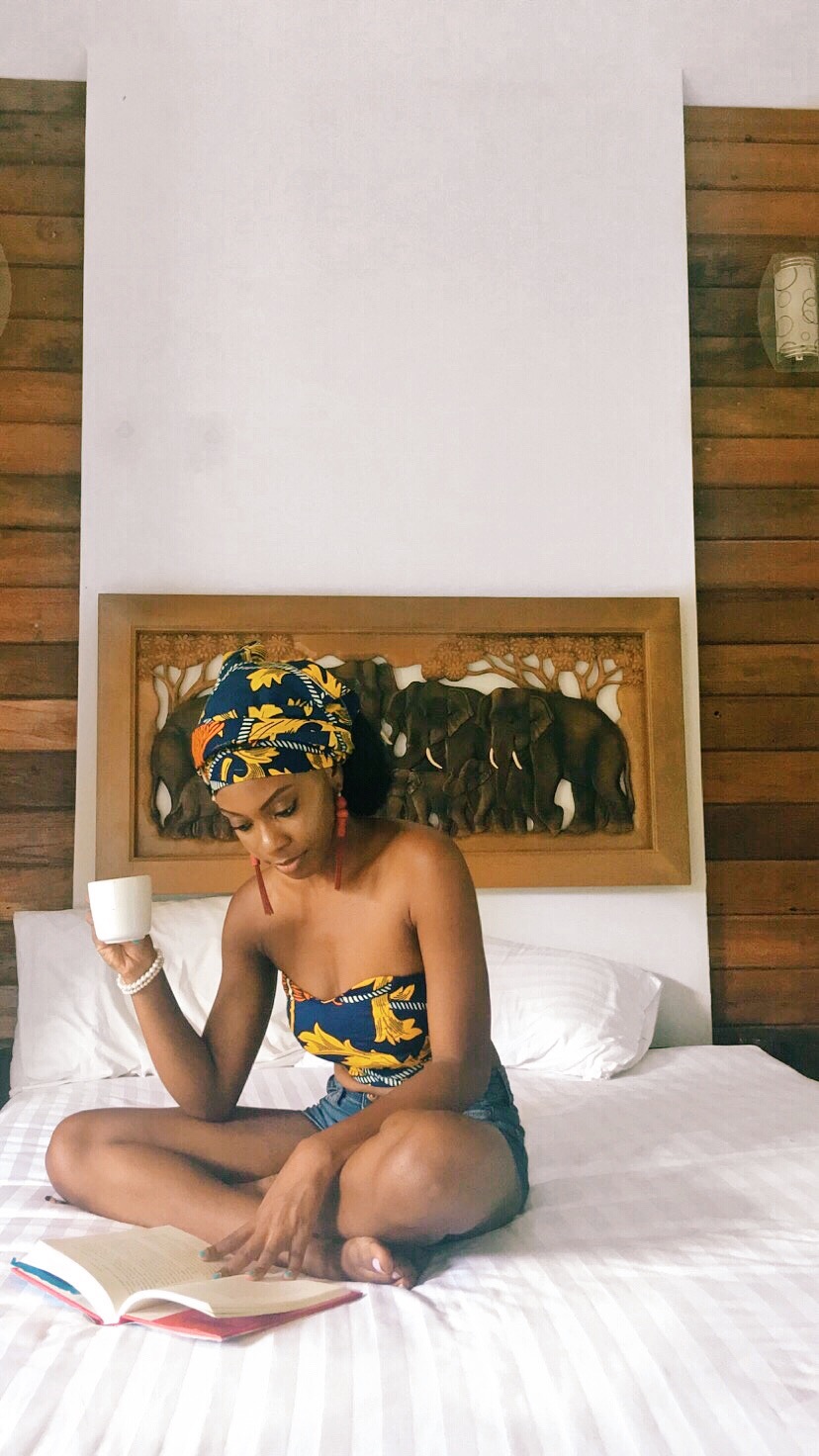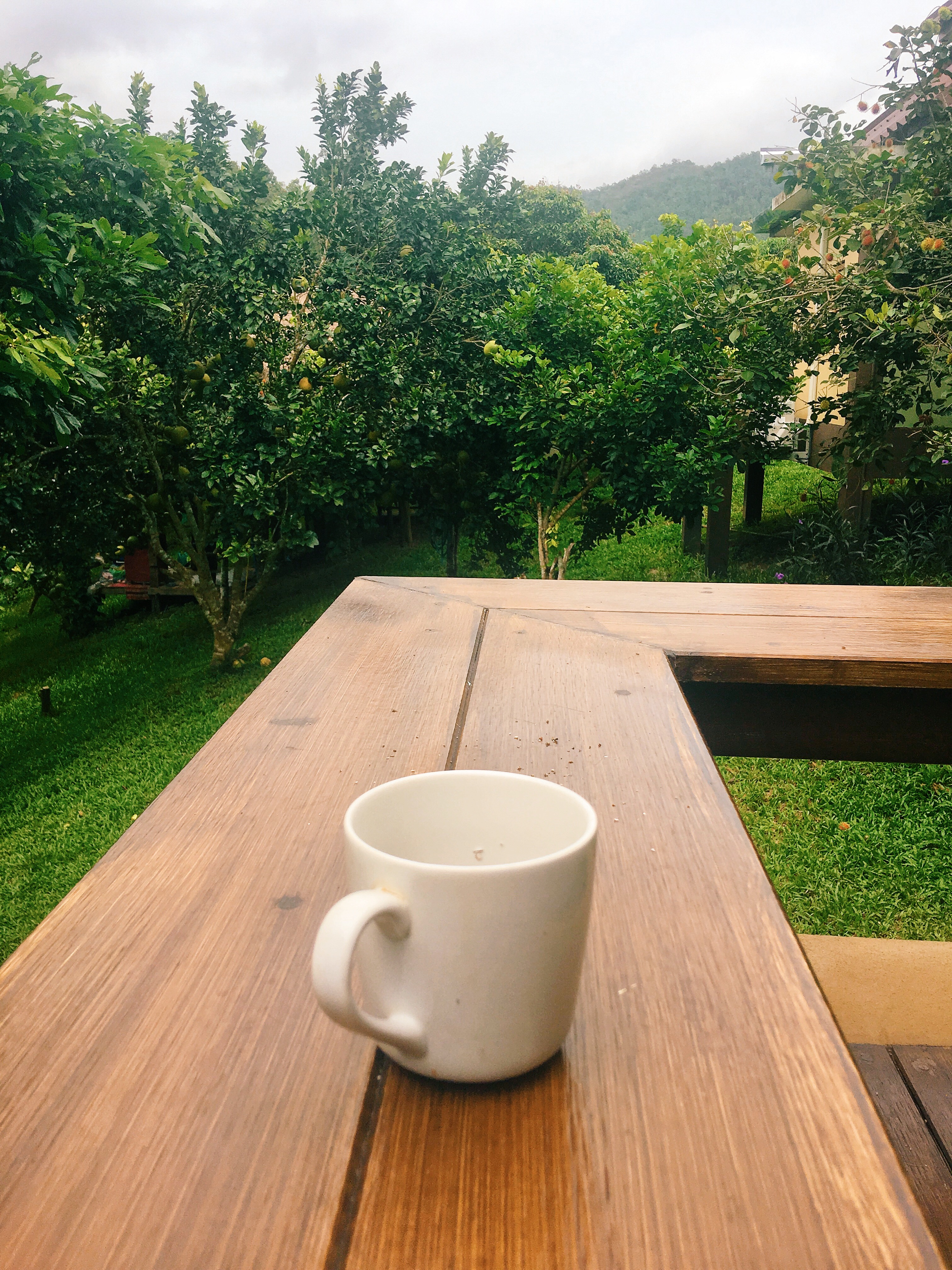 I had a quick breakfast, and spent the day relaxing and taking in all the moments from the past few days. I felt incredibly blessed and grateful to have these travel experiences and was reminded why I travel;
"I travel to see, to experience, to be. There's a big world out there waiting to be explored and with every new city I conquer, every new territory I discover, the world gets smaller, and my heart gets bigger." – Ufuoma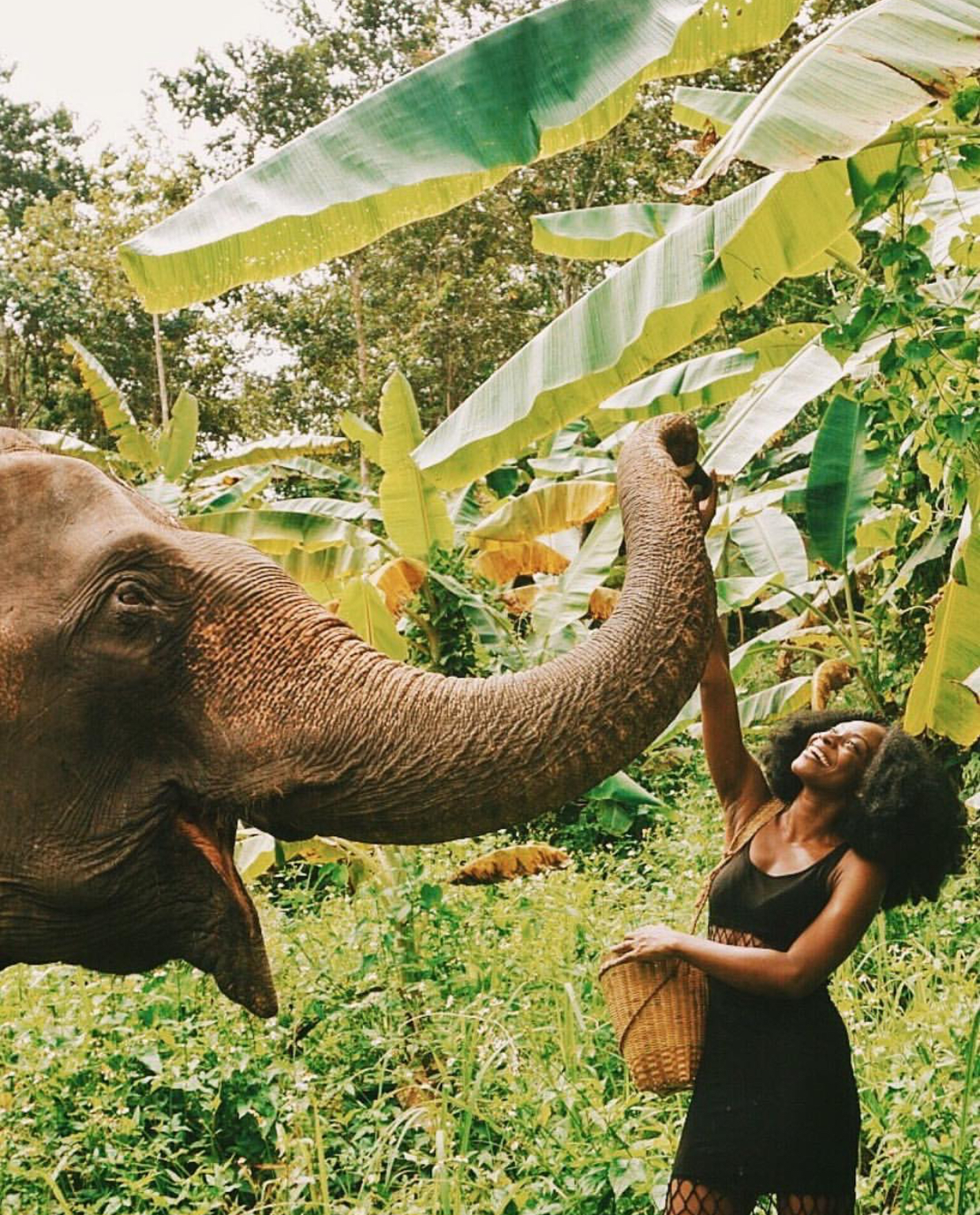 Thank you for reading my experience in the elephant sanctuary in Chiang Mai. If you'll like to see more of my travel adventures, stay in touch by following me on my social media platforms – Instagram, Twitter .More importantly, subscribe to this blog here so you stay informed on new updates and articles.
What animal are you most fascinated by? Will you like to experience an elephant soon? Let me know your thoughts in the comments.
Until next time,