Solo Travel Friday Series: How To Get Great Shots of Yourself While Traveling Solo
The other day, I tweeted about how glad I was to have taken two consecutive solo trips in September and how I wanted it to be a yearly affair. I got a lot of love from that tweet with people saying how inspired they were and how they wanted to travel solo too.
However, I got a few people insinuate that it wasn't possible it was a solo trip because of how beautiful my photos were. In that light, I'd like to share with you some tips on how you can get great shots of you while traveling solo because like it or not, this is one of the biggest factors that hold people from seeing the world.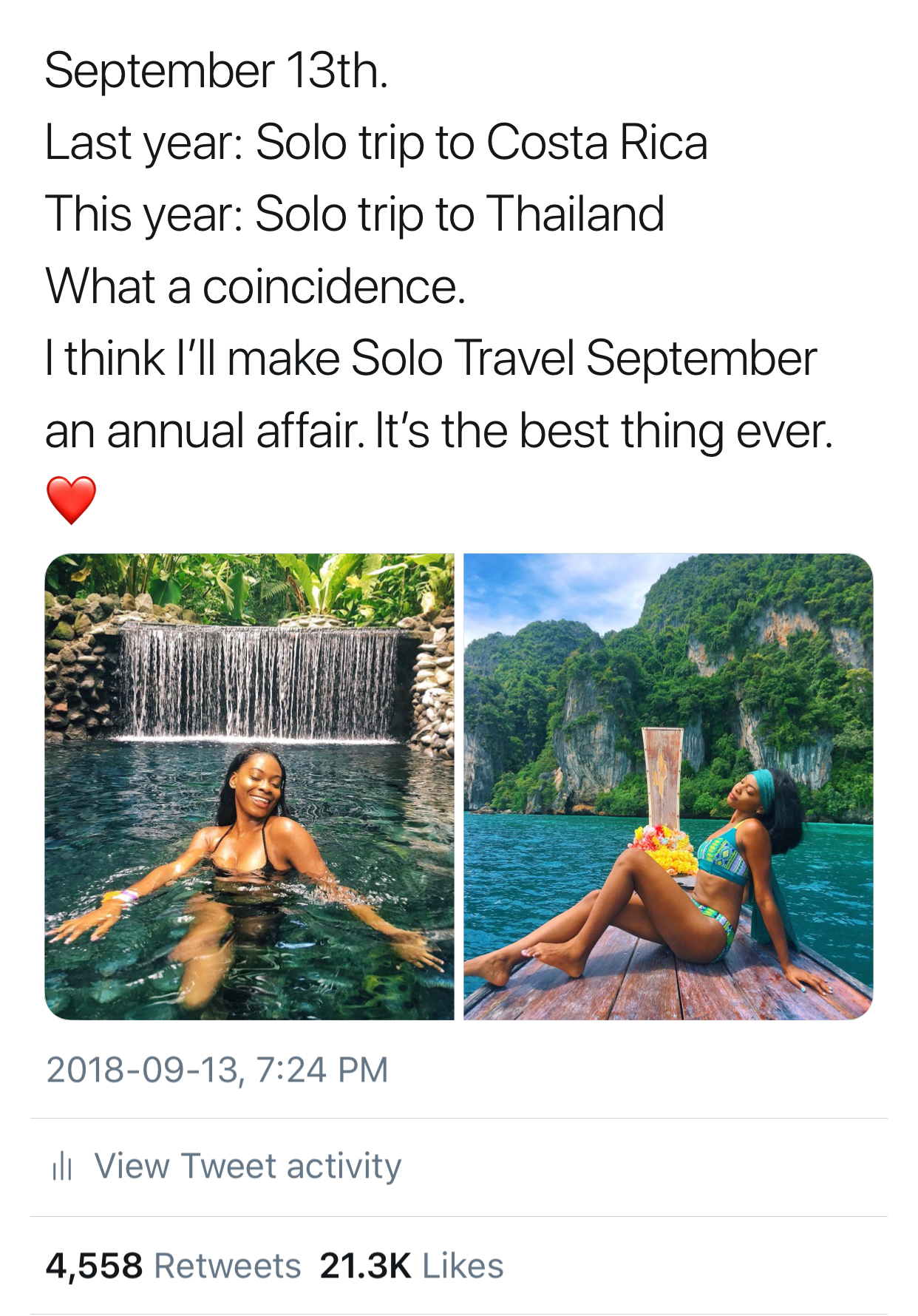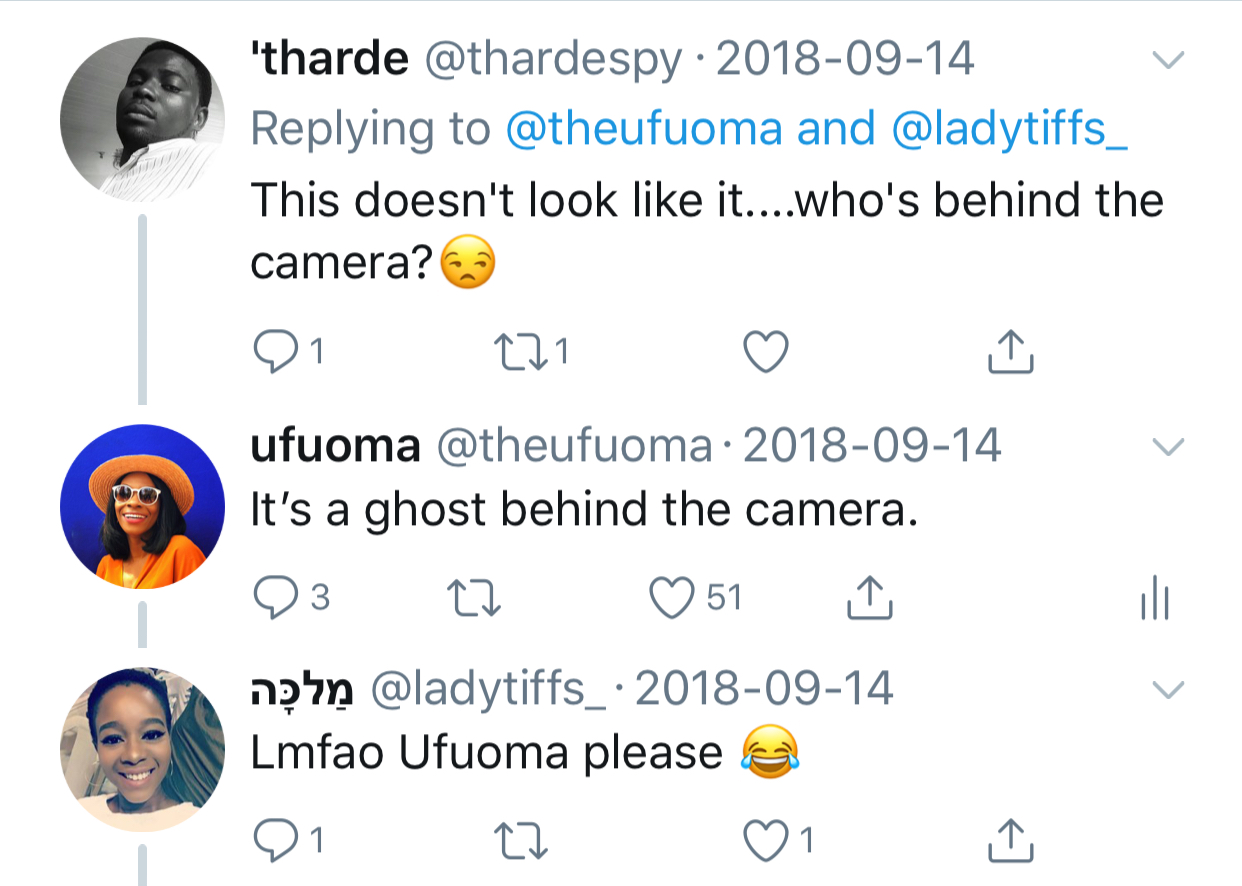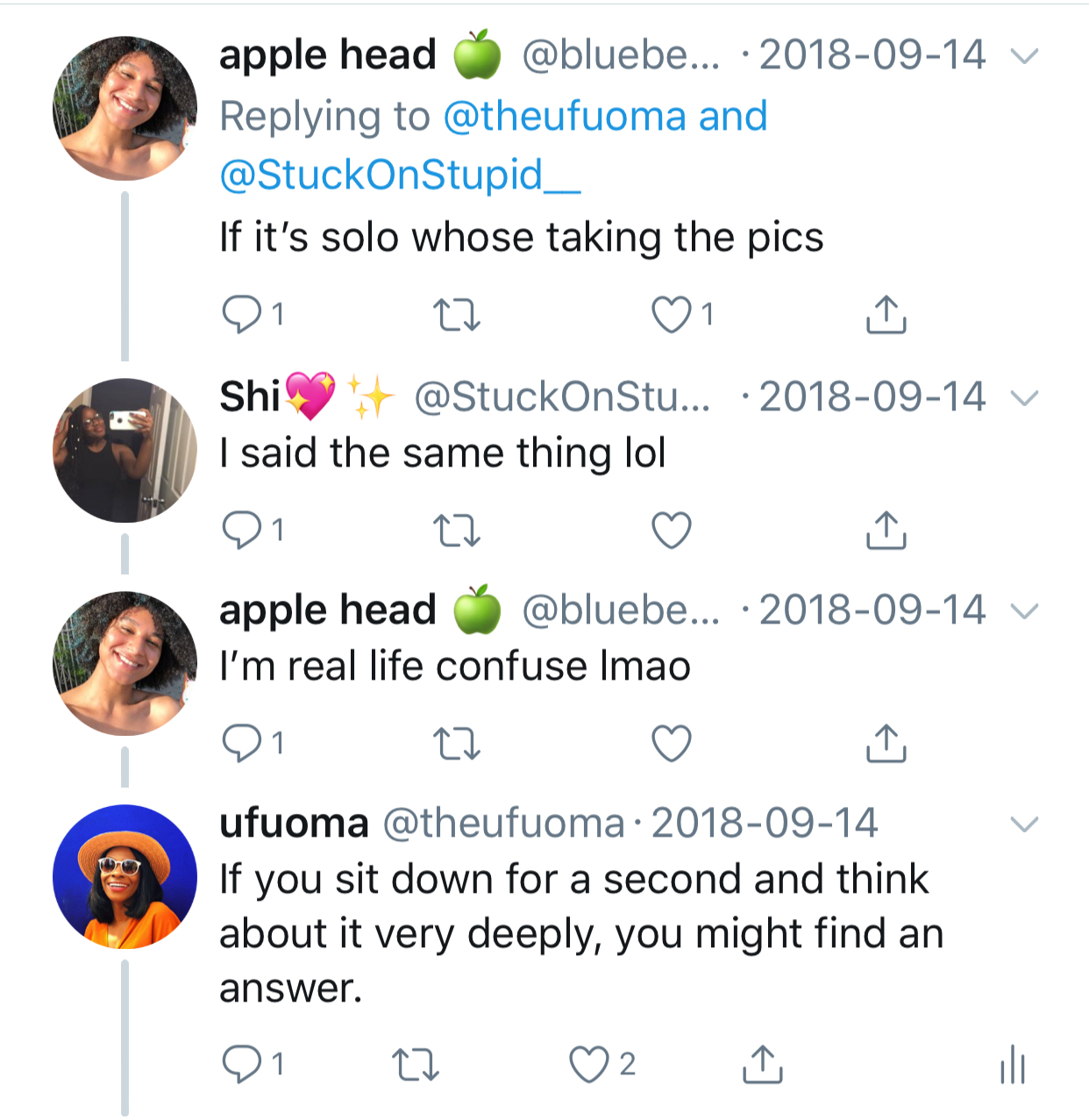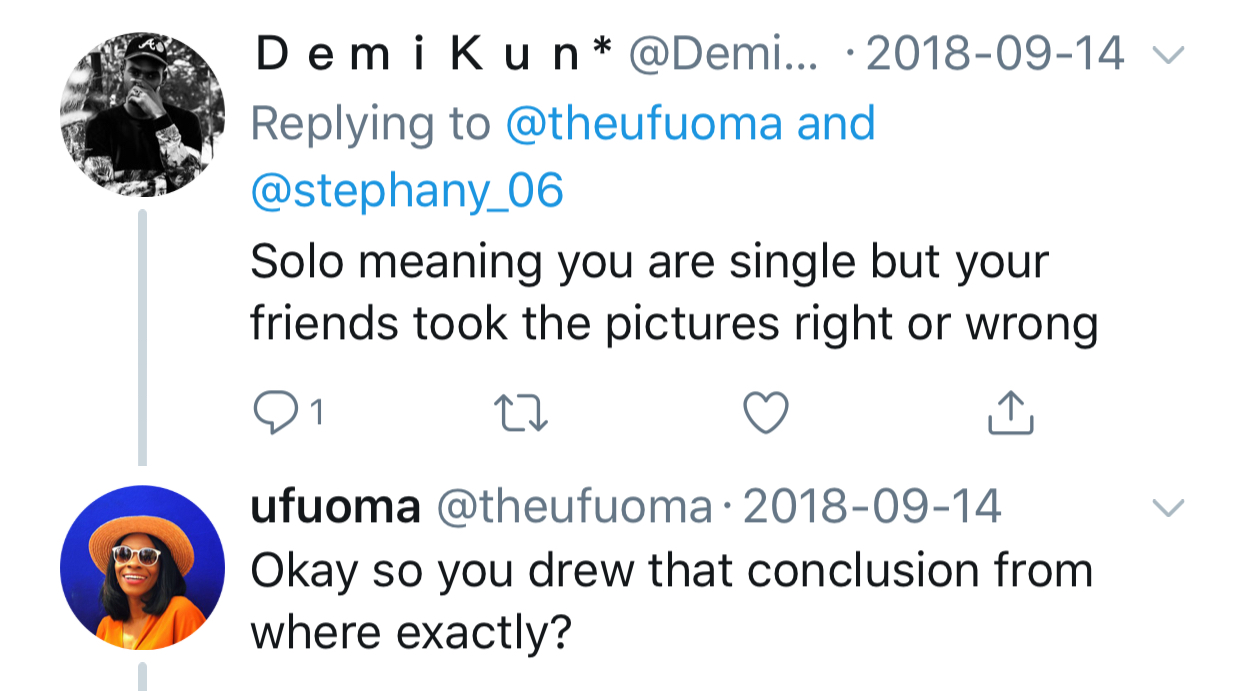 How to get great shots of yourself while traveling solo
First, here are some things to remember:
Great photos are not the sole reason to go on a new adventure. Photos are a great souvenir, but the memories should take the center stage.
Not all your photos while you travel solo will come out great, some will be blurry and plain unusable, and you must be okay with that. I have a bunch of terrible looking photos in my camera roll too; I am just not sharing it for you to see.
Don't be too obsessed with getting the perfect shot, then you will get the perfect shot.
Learn photo editing because it doesn't stop at getting a decent shot, a shot can be edited into "perfection".
Now, to my best tips for getting great shots while traveling solo.
1.) A Tripod, Self-Timer and Remote
This is the best way to get great shots because it gives you the freedom to keep trying without putting the burden on someone else. There are lots of YouTube videos that show how to work a tripod but even then, not that complicated. If you do not have a tripod, you can improvise by using a flat surface or stack books or pillows together like I did in the photo below. Get creative and the shots will come.
Tip: Act natural, like it were your friend behind the camera. Do you want the shot or not?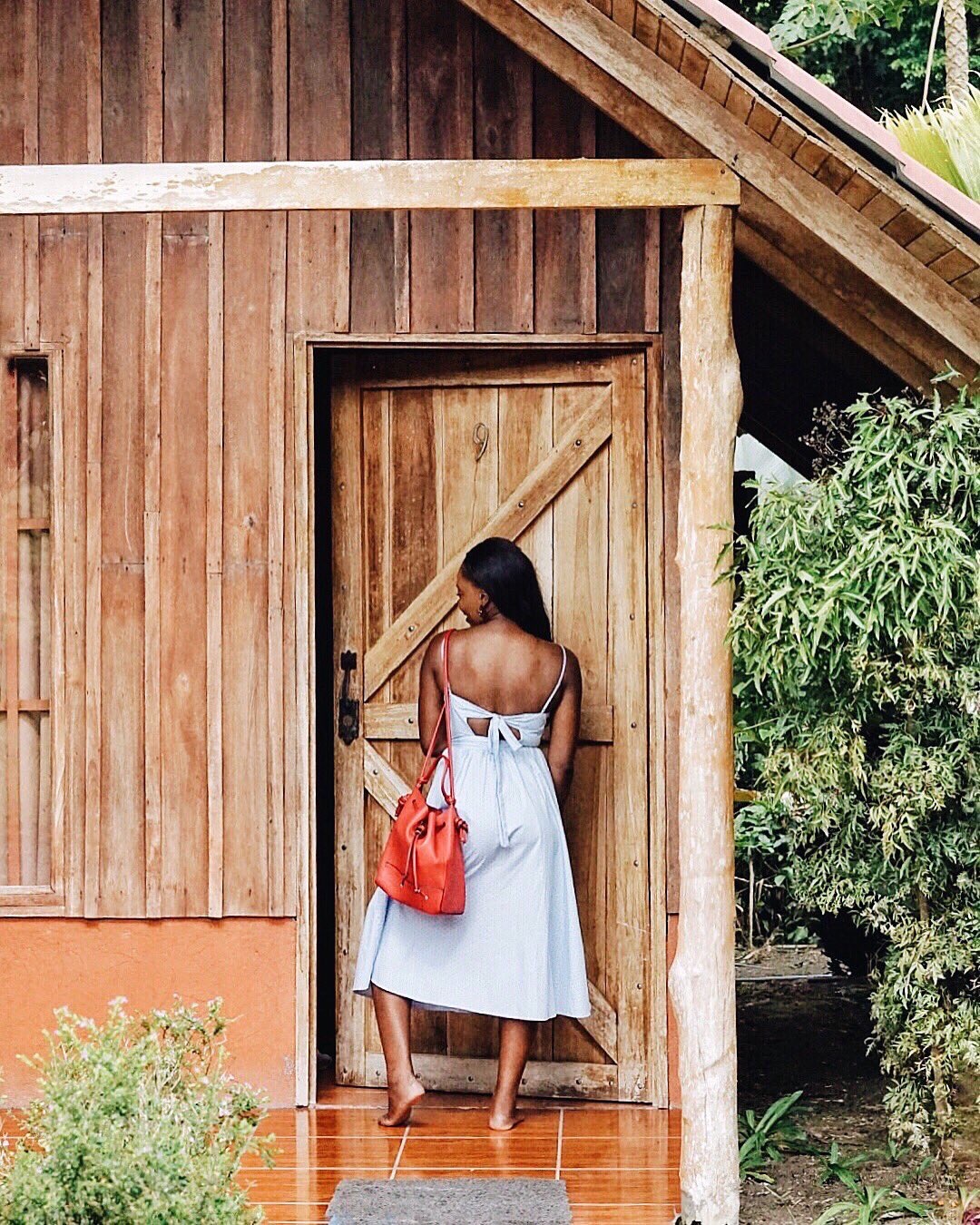 2.) Work with a Photographer
When people say hire a photographer, many people think it is expensive and "too much". While I agree that it can be expensive, there are often affordable options. For my trip to Kyoto, Japan, I signed up for a Photography Session via Airbnb experiences and it cost me about $30. You can check if the city you are visiting has that options. Also, Flytographer is a great place to hire photographers in various cities abroad. Otherwise, use Instagram. I found a photographer on Instagram just by searching a Hashtag. For example, #PhotographersInLondon #LondonPhotographers
Tip: When using Instagram to find photographers, you can shoot for photographers with fewer followers as bigger accounts might charge more. However, do not be afraid to reach out and ask for rates, anyway. If you are a blogger or content creator, you can ask to collaborate.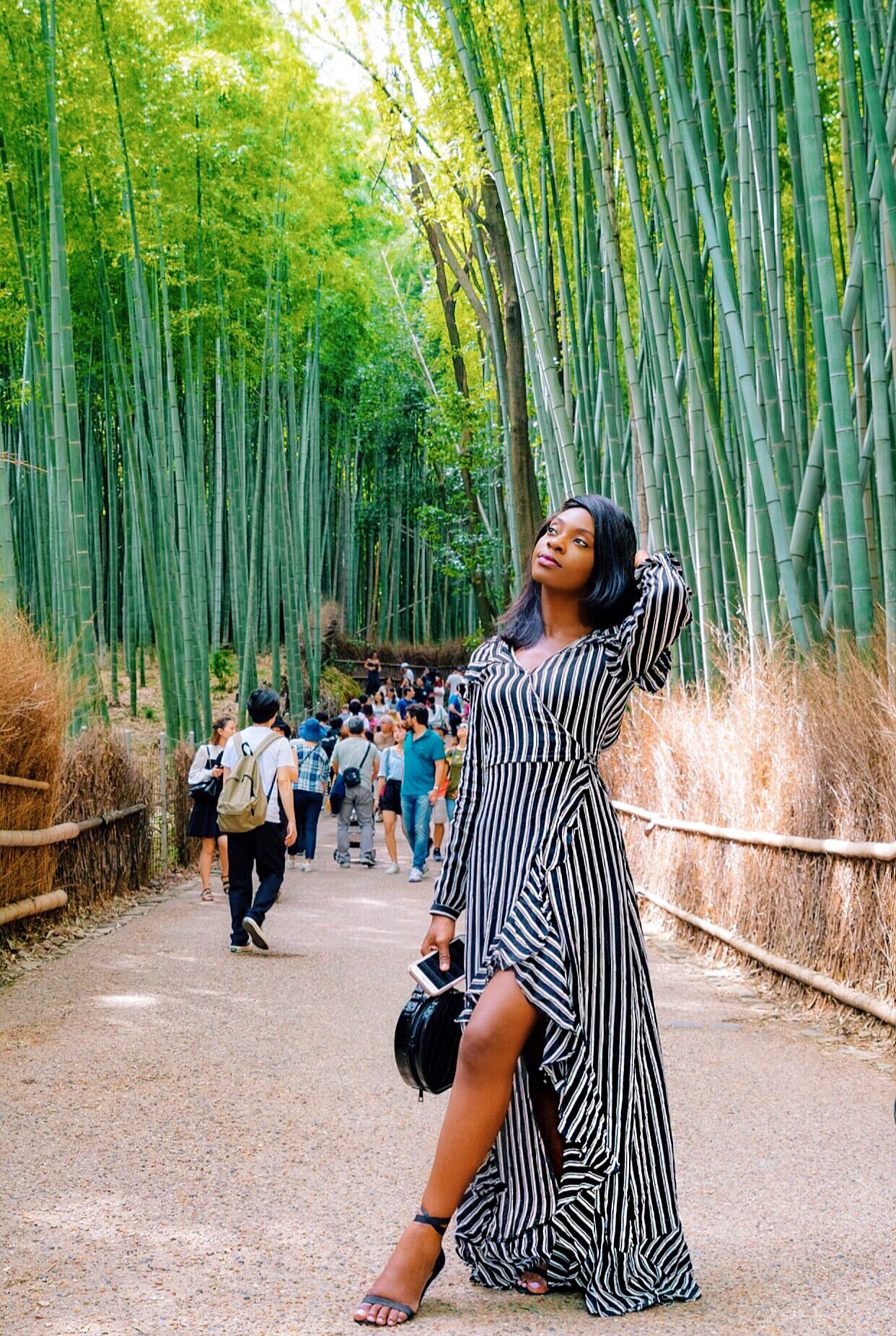 3.) Ask Fellow Tourists
This is probably the most common method I use while traveling solo. Not once have I ever been turned down when I request. Most times, tourists will help you get your photos. Here are some of my key tips you can adopt to get the most success:
Choose the Tourist Wisely: Don't just hand over your camera or phone to just anybody, the first step is picking someone who can help you achieve your shot. I typically go for those who have DSLR cameras as chances are, they can take a great photo. I also look for people who look like they aren't in a hurry as that way, the chances of getting a good shot are higher. I also try to go for people in a group or family or a couple struggling because then, I can take a photo for them in exchange.
Know Your Best Angles and/or Default Poses: If you notice, some of the photos I take look similar because I know what angle works and what doesn't. This is not the time to experiment your angles as you do not have friends with you who will be patient enough. When you already know what angles work, you can get right into the swing of things and increase your chances of a great shot without wasting the other person's time.
Don't Take Just One Photo: Take several, as that means you will have more options to pick from. By taking several, keep in mind you do not have to use the same person. Ask several tourists and sometimes tell them to keep taking. I have met a few people who take just one shot simply because I didn't specify that I wanted more. The more shots you take, the higher your chances of landing the money shot.
Take A Photo of Them First as An Example: I will usually take a photo of the tourist first to give them an idea of the vision I have for the shot. I will also make them stand exactly where I stood, while I run into the frame in the exact spot they were standing.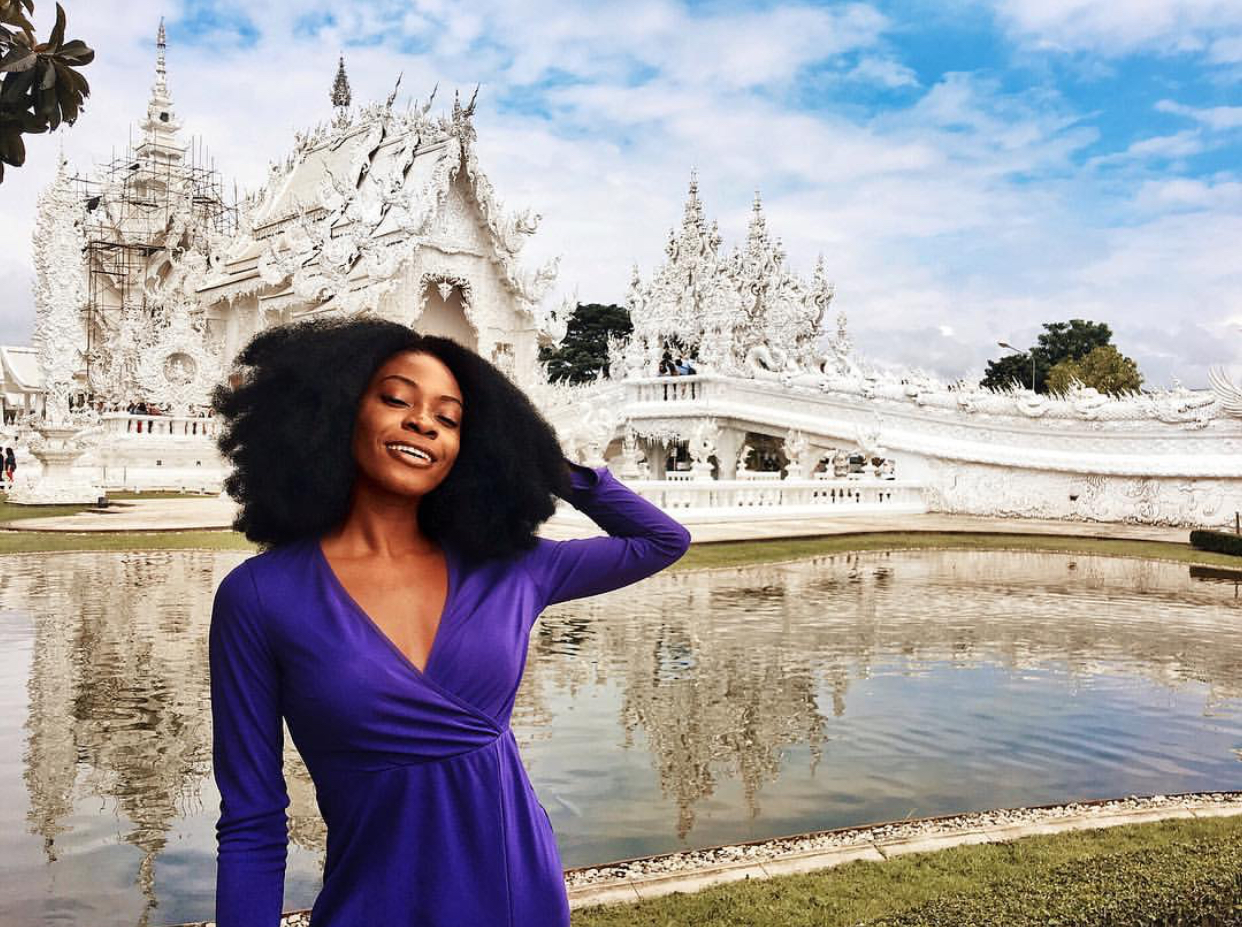 4.) Use a Tour Guide
For my trip through Asia, I signed up for a few tours, both private and group tours. Tour guides are always more than willing to help you take photos. If you ask me, this is the simplest and easiest way to get your shots. It's almost like killing two birds with one stone. My tour guide in Phuket helped me get great shots (after giving a few instructions.) If you are in a group tour, don't be afraid to ask your fellow tourist or the tour guides themselves. Easy peasy.
Tip: Give heads up before the tour starts so they know in advance and are prepared to help.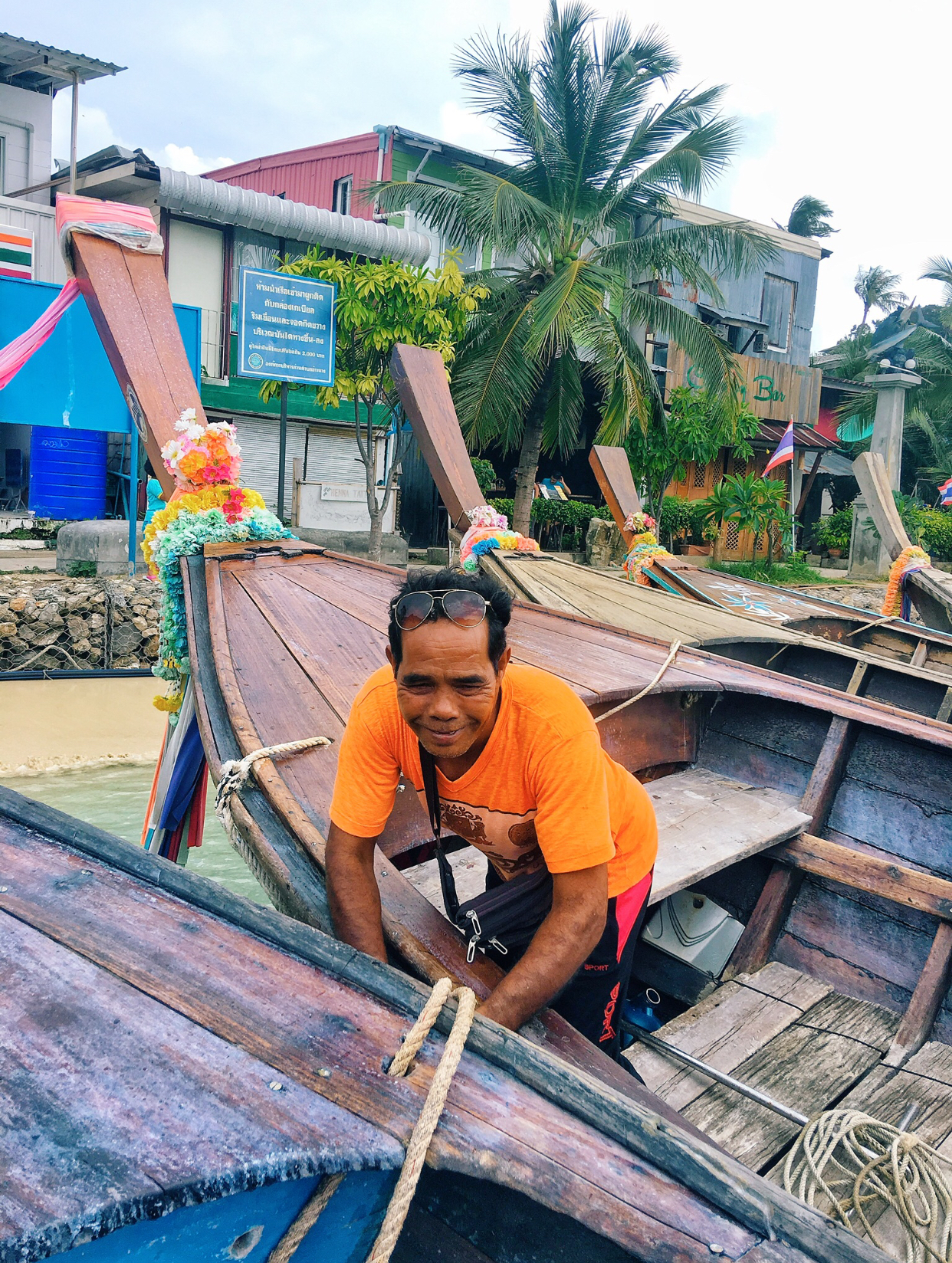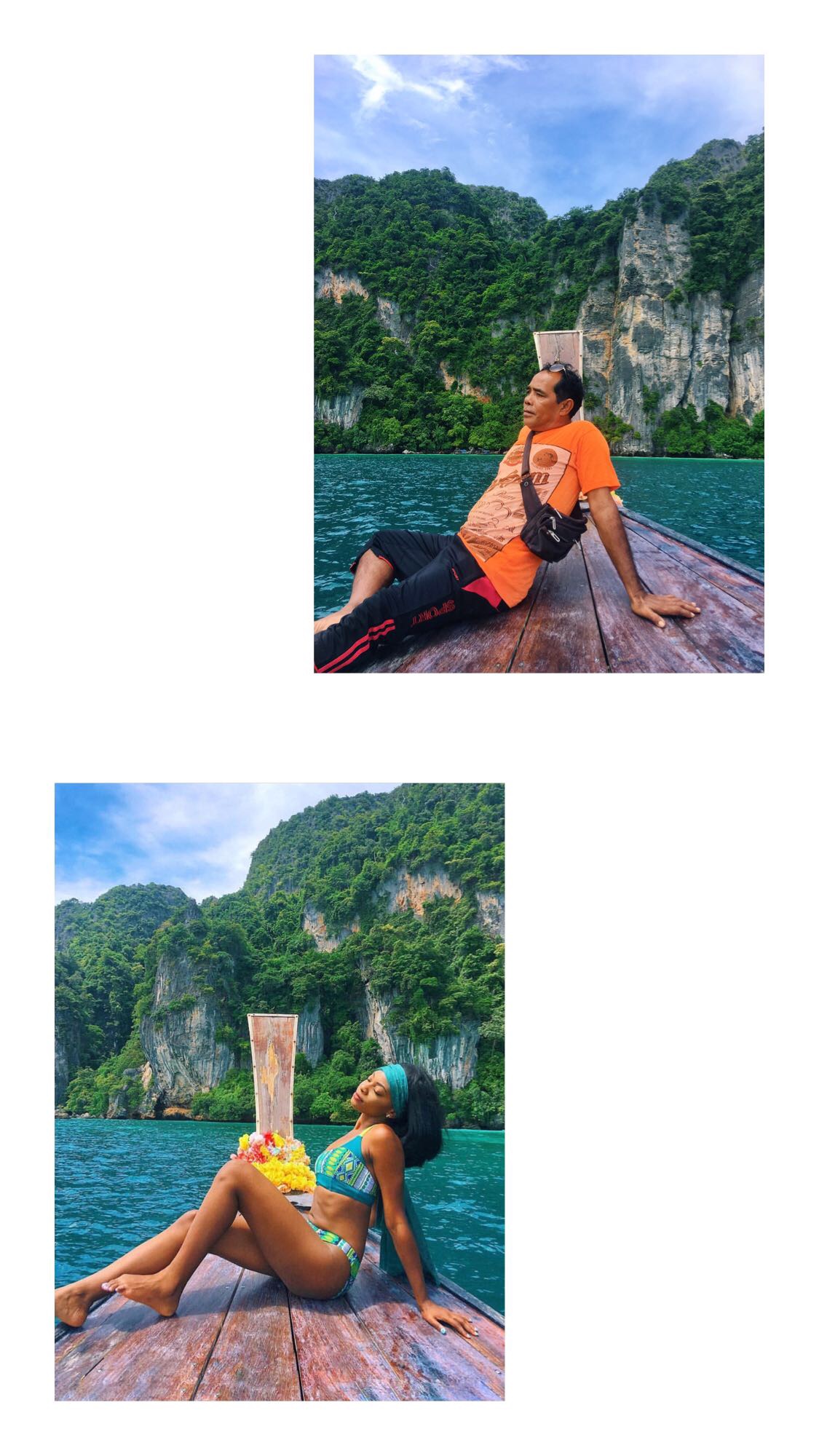 5.) Asking the Friends You Meet
Just because you travel solo doesn't mean you have to be there alone. Sometimes, solo travel opens you up to the possibilities of meeting new people. I've met a few people while traveling solo and we've ended up sometimes exploring the city together, which means we also get to take photos of each other. You can meet people at hostels, group tours, airports, etc. Be open to it (and use your discernment!)
Tip: Get to know them and be genuinely interested in forming a connection first. Afterwards, the photos will naturally follow. Don't be a user.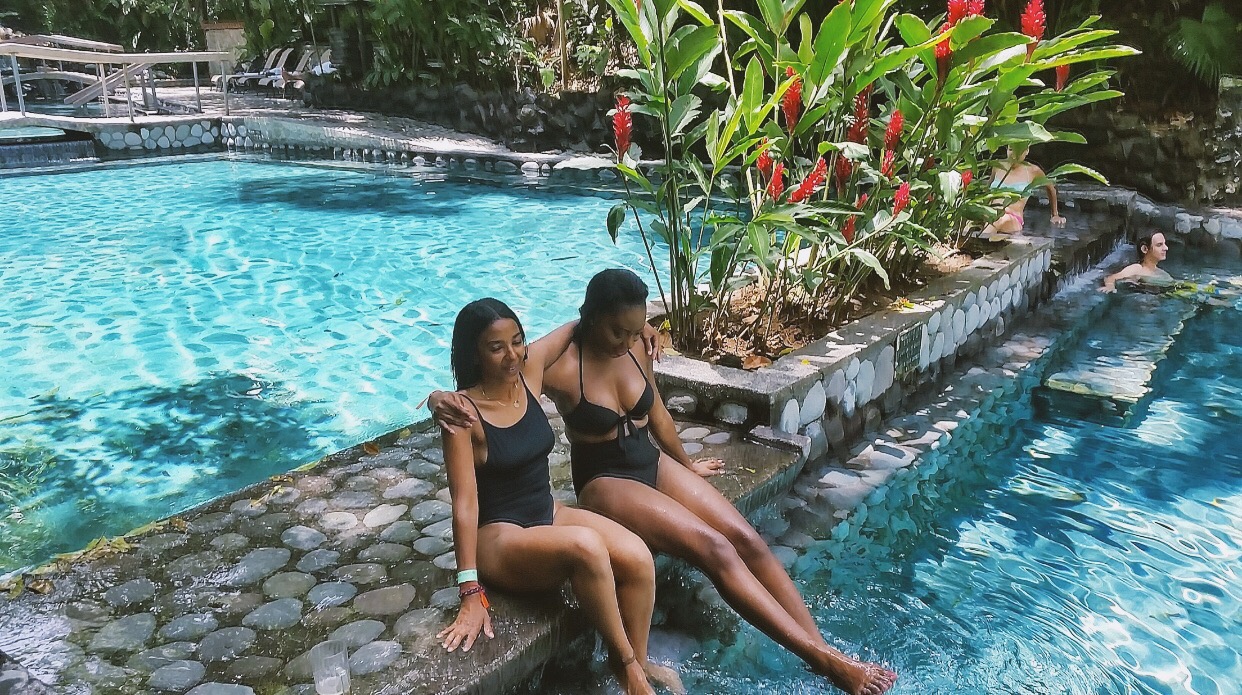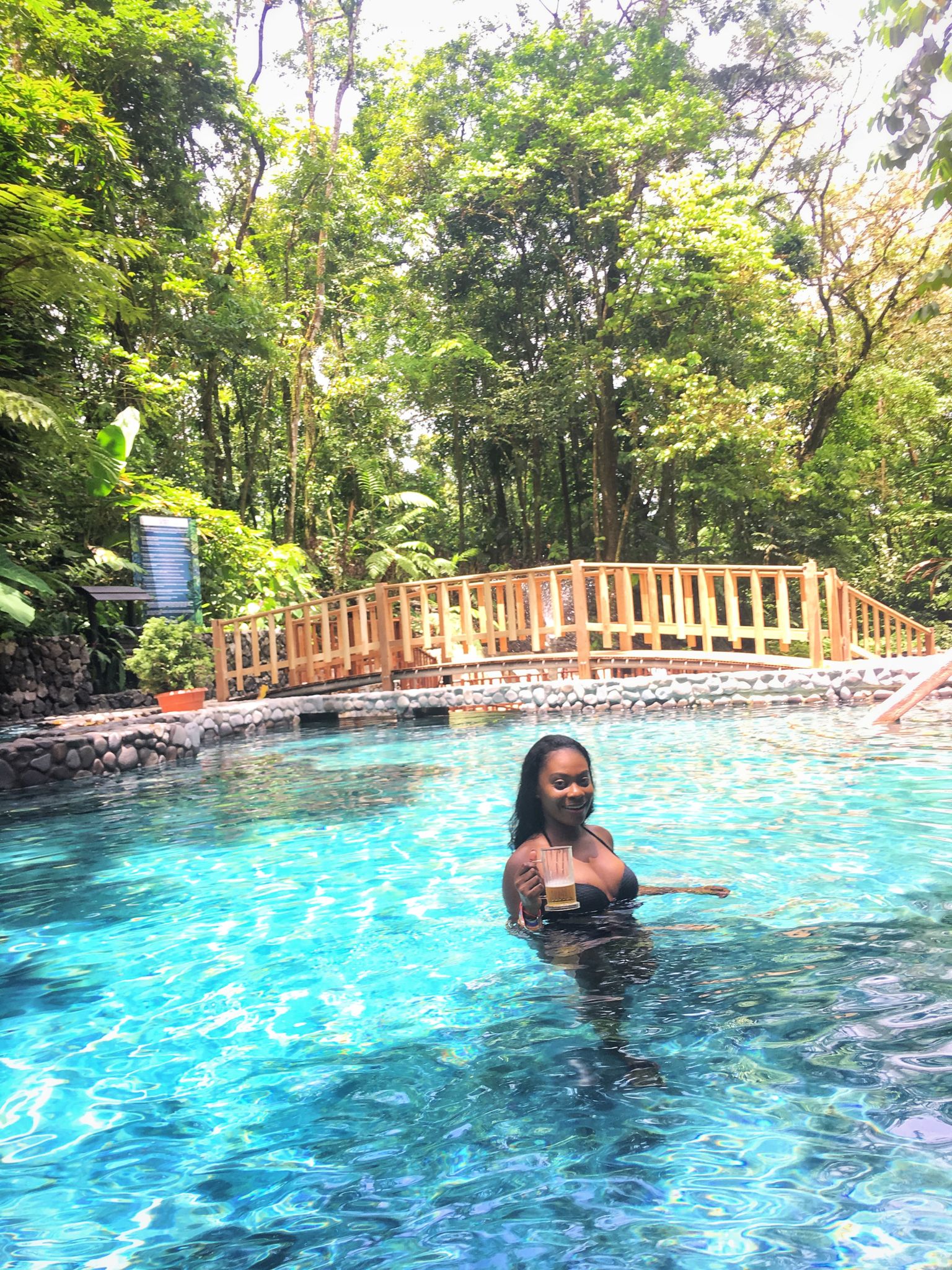 Conclusion – You can do it!
There you have it, some ways to get great shots while you travel solo. I hope you learned a thing or two and you can put these tips to good use. Believe me, it isn't as complicated or time consuming as it sounds; it is a few minutes here and there. If I can do it, you can too.
Have you tried any of these methods? What was the outcome? Did you learn something new today? I'd love to hear from you in the comments.
This is a solo travel Friday series that I started last week. Catch up here. For next week, I will be sharing my top safety tips for solo travel. Subscribe here so you do not miss a thing.
Follow my Instagram and Twitter to stay inspired to not wait for friends and go on new adventures.
Until next time,