Cuba Travel Guide: What to Know Before You Go
A trip to Cuba is one that should happen at least once in a lifetime but lucky me, I went there for the second time a few weeks ago and loved it just like I did the first time. Cuba is a classic – from it's pastel colored streets in Havana to its beautiful sandy beaches in Varadero, there's something for everyone in Cuba. In this guide, I am sharing some tips to help you plan a fantastic trip to Cuba.
You will learn more about Cuba, some things to know and do before you visit, and some suggested things to do in Cuba (with a lot of focus on Havana). I hope you enjoy.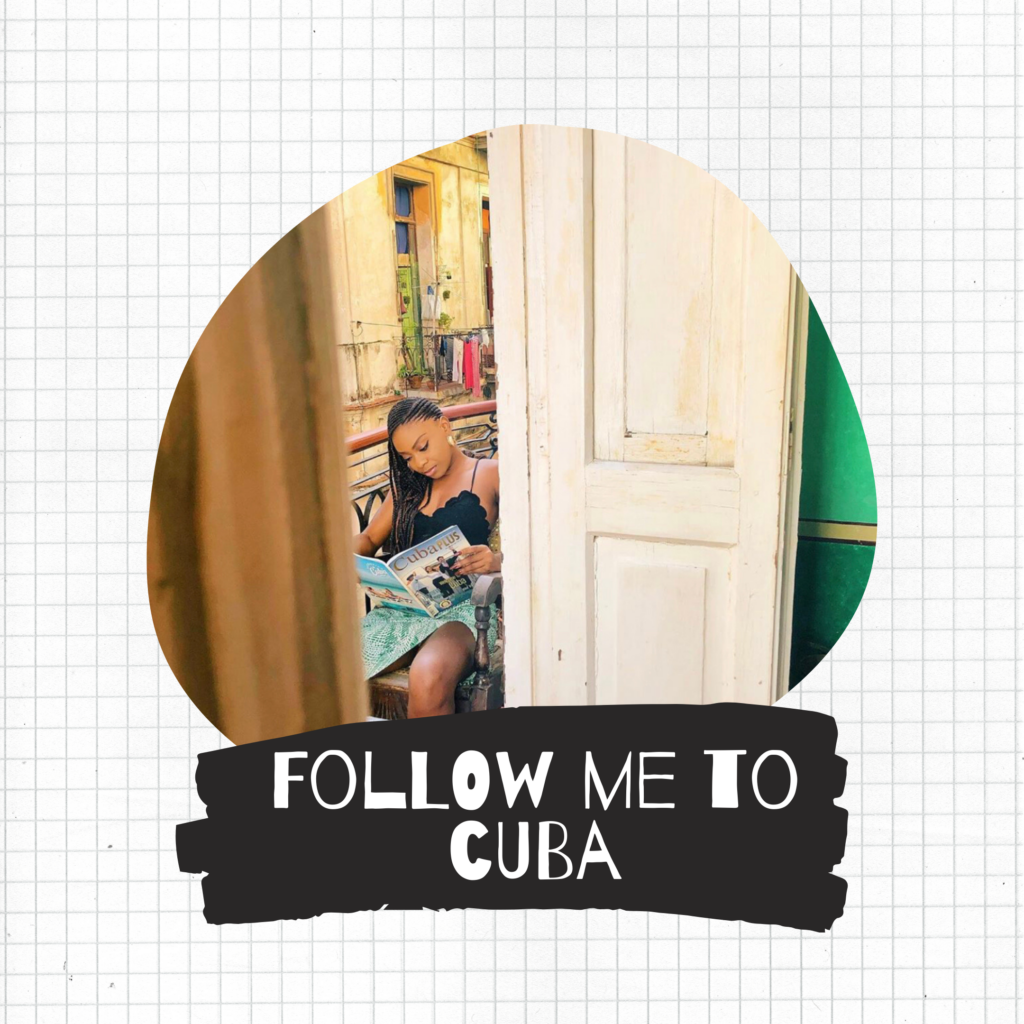 THINGS TO KNOW BEFORE YOU GO TO CUBA
1.) About Cuba
Most people know that Cuba is a country in the Caribbean. What they probably don't know is, this island nation is under the Communist rule. This means that the working class are the ones responsible for producing and sharing the wealth. Havana is the capital of Cuba and is the most visited destination in Cuba. If you are visiting Cuba, chances are you will spending some time in Havana.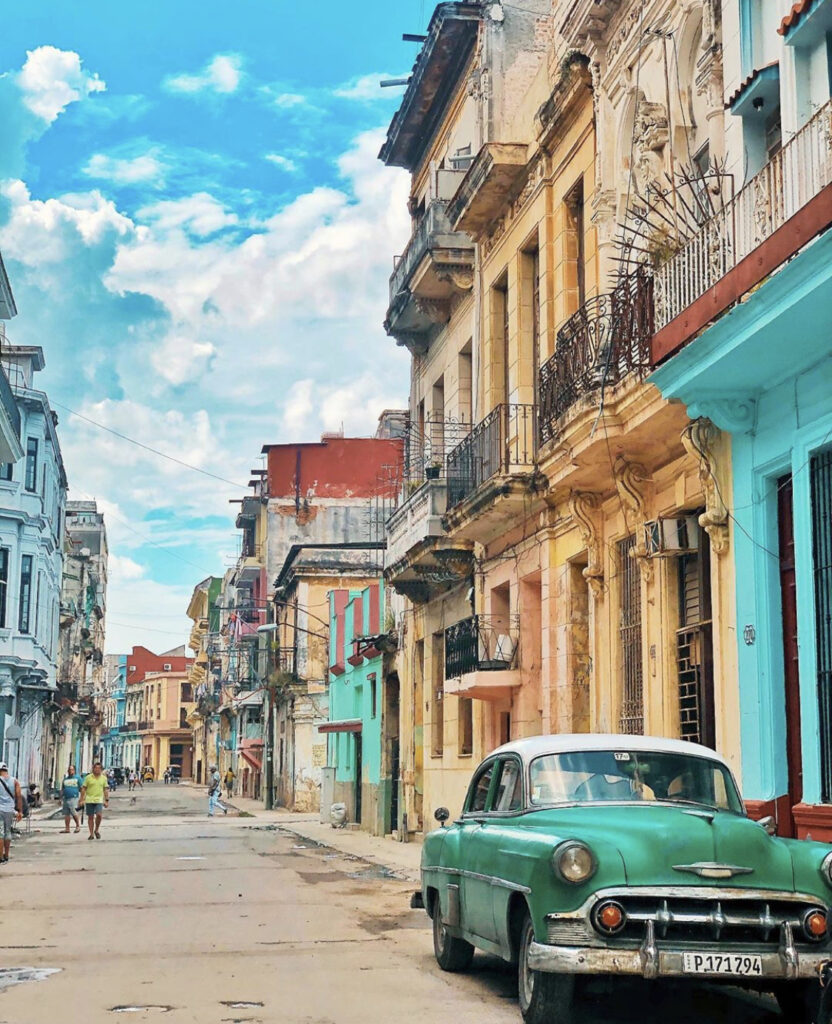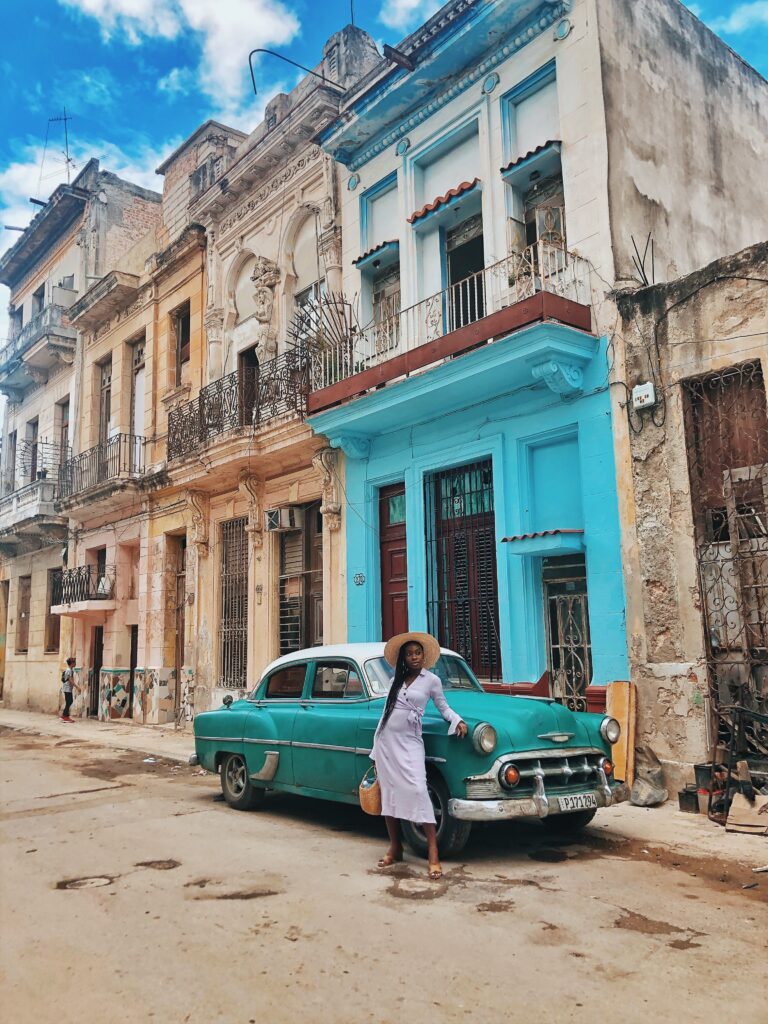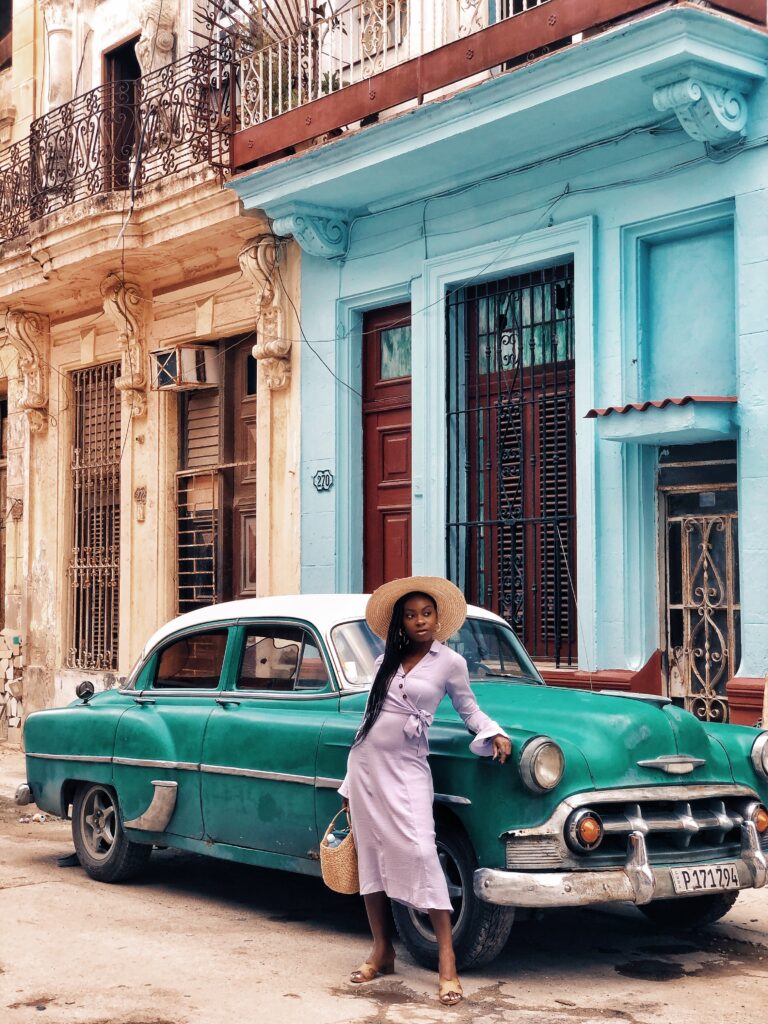 2.) Best time to visit Cuba
According to many sources, the best time to visit Cuba is between December and May as that offers the driest and best weather. I visited Cuba in July (2017) and October (2019) and what I'd say is, Cuba is an all-year round destination. It was sunny in October (maybe too sunny) and we were told it was the rainy season. Most Caribbean destinations are all-year round destinations so plan your trip when it is most convenient for you.
3.) Understand the Cuban Currency
There are two types of currencies in Cuba. There is the Cuban Peso (CUC) and the Peso Cubano (CUP). The CUC is for tourists. The major difference is, the CUC is on par with the dollar, while the CUP is of lesser value. If you aren't careful, you will be given CUP as change which is of course not the same as the CUP. Make sure to research what they look like before you go.
Also, for reference, $1 USD = 1 CUC so the USD will be the best currency to take with you when going on a trip to Cuba.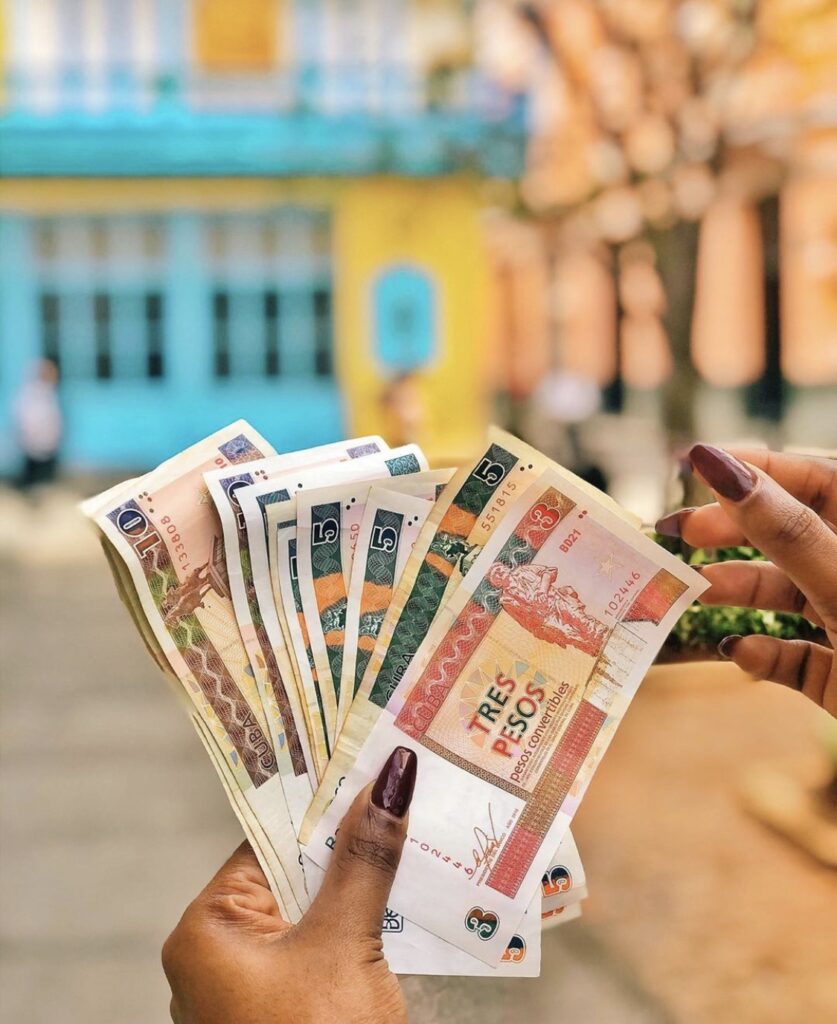 4.) Budget for Cuba
First things first, carry enough cash! Don't go to Cuba without carrying enough cash as you do not want to run out of cash while on your trip. I recommend taking the USD or the EURO to get the best rates. You cannot change money outside the country so make sure to change it only at the bank. You will need to take your ID with you when changing at the bank. When you land in Cuba, change about 30 CUC first for your taxi ride (it is usually around that price) and then change the rest in the city. Our Hotel Nacional de Cuba also had a currency exchange but your hotel may not. In this case, go to the bank.
Cuba is a country that fits every budget and as usual, it all depends on how small or how large your budget is. I believe Cuba can be done on a $50 per day budget – in this case you can go to budget-friendly restaurants or eat at your hotel or Casa that many times come with complimentary breakfast. Your budget also depends on if you are in a group and splitting or going alone and bearing all the costs alone. In any case, make sure to take more cash than you need.
Make sure to carry more than enough cash with you to Cuba
5.) Understand the internet situation in Cuba
The internet connection in Cuba is few and far between. Although in recent times, the locals can now buy a sim and get internet connection but it is still not as readily available for tourists. You can buy a wifi card and then use the internet at the city centre. You'll mostly find a lot of people selling it in Old Havana but you have to use it in certain areas as it does not work in others. Alternatively, you can stay in a hotel like Hotel Nacional de Cuba, like we did as it comes with free wifi in the premises. This meant that days outside the hotel were spent without wifi connection and when we returned after touring for the day, we had access to wifi to keep in touch with family and friends.
6.) Know where to stay
I stayed at both Hostal Balcones Muralla and Hotel Nacional de Cuba.
In Cuba, Havana specifically, there is no shortage of accommodation options depending on your budget. You can stay in a Casa Particular (local homestays in Cuba) or in a hotel. I stayed in hotels during my stay. The first one was called Hostal Balcones Muralla. It was about $100 per night. I was drawn to it because of the balcony experience and the local Cuban feel that I wanted. There was no wifi here though. I then moved on to Hotel Nacional de Cuba which is an iconic hotel to stay in. It was about $200 per night. There was wifi here and it felt more like a traditional hotel.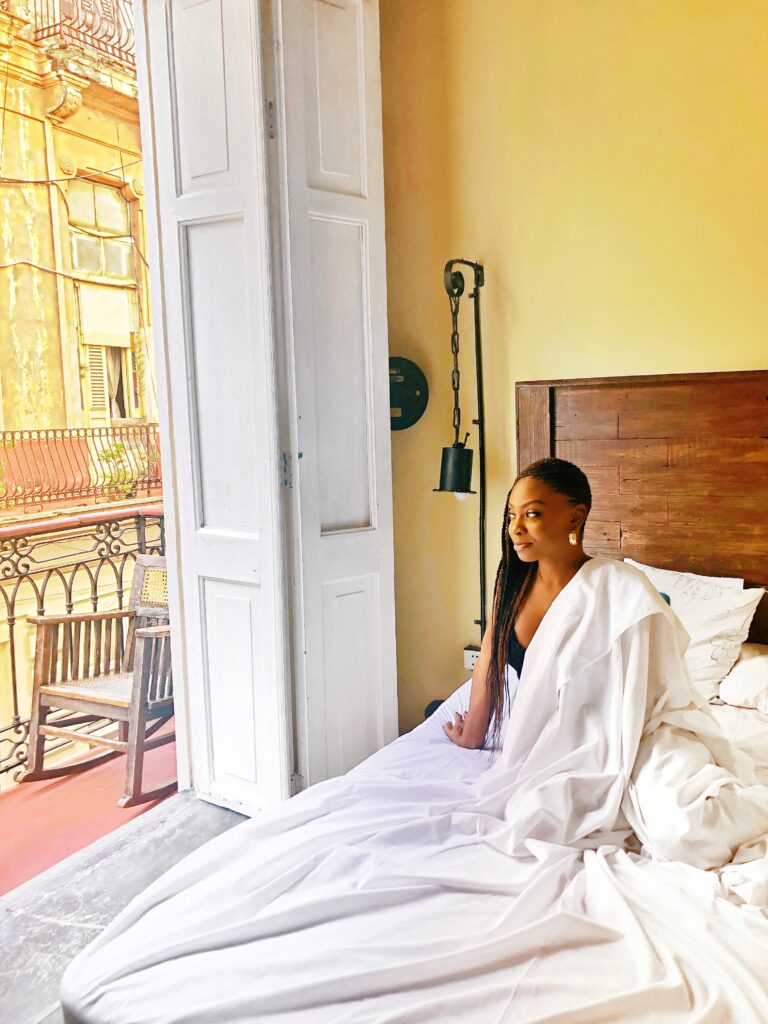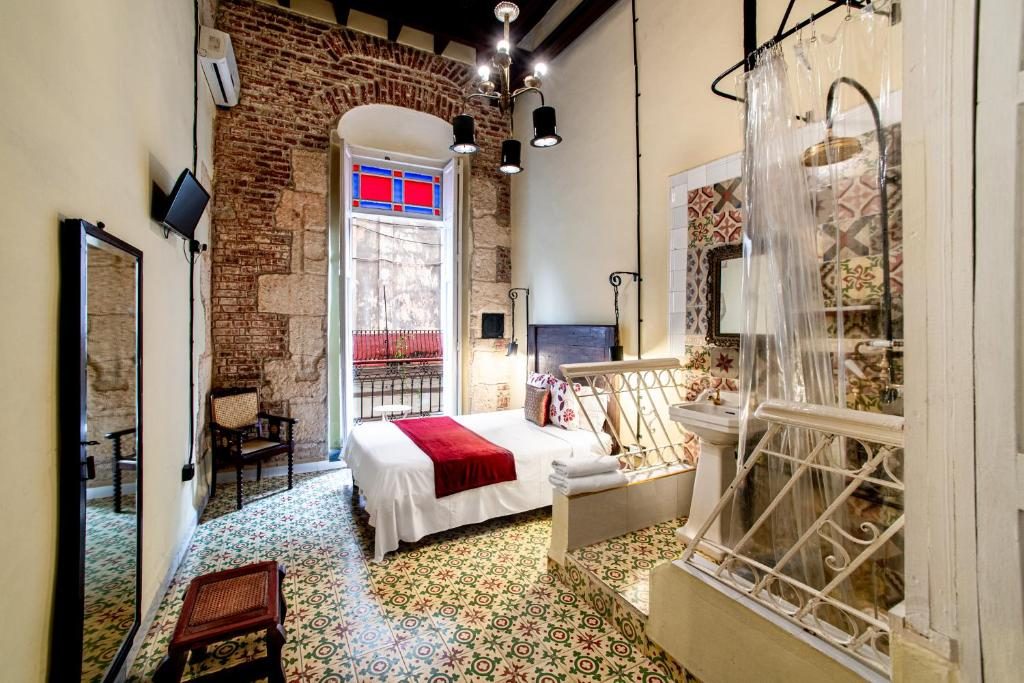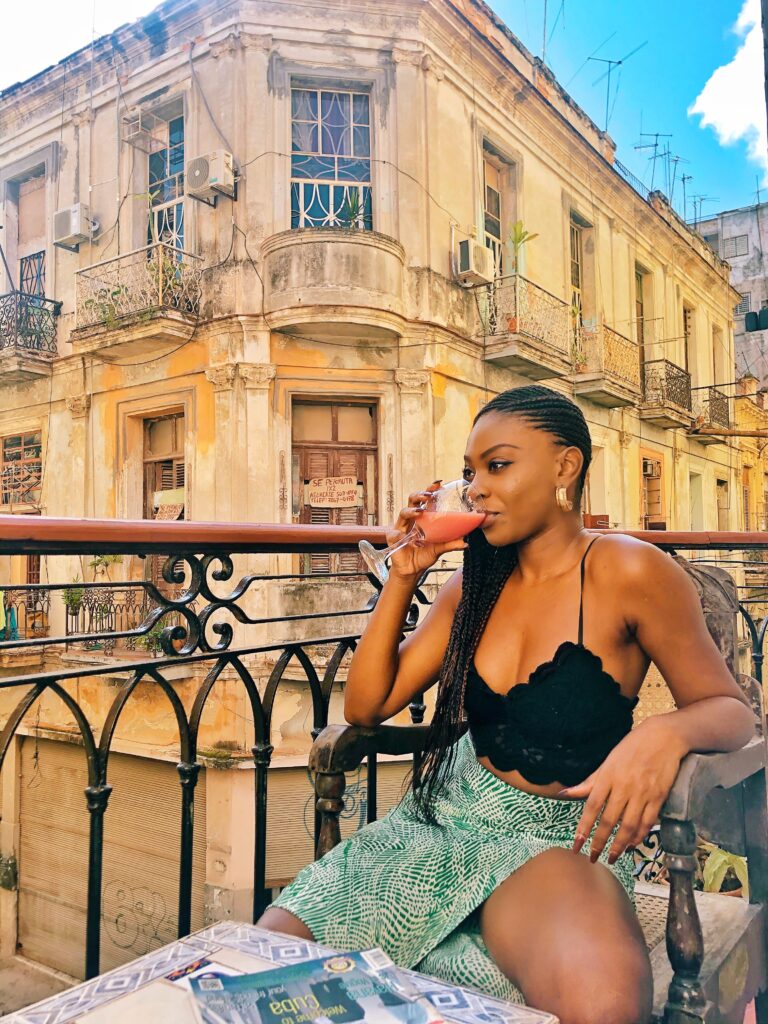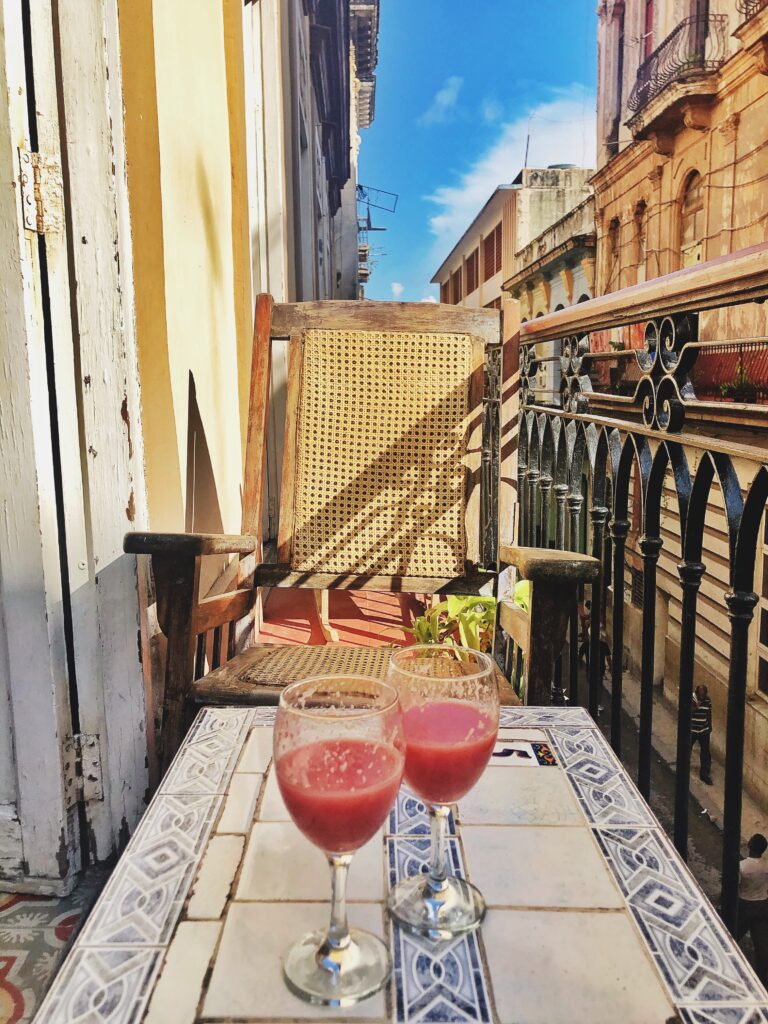 TIPS FOR PICKING A HOTEL IN CUBA. Check the reviews to make sure it meets your standards before booking. If you are staying in the heart of Old Havana, don't expect for it to look too fancy. You will be staying for the local experience. There are other areas like Vedado that you can stay in. Check booking.com.
7.) Don't book your tours in advance
We found that it was cheaper and easier to get tours while in Cuba compared to outside of Cuba (e.g on the internet.) Many people want to do classic car tours and those are usually more expensive online. We got a two hour ride while there and it cost us about 35 CUC. You can contact Erneste for your classic car tours. He speaks great English and is super friendly. In general, wait till you get to Cuba to arrange your tours. You get better deals.
8.) Download an offline map
Like I mentioned earlier, there is hardly any wifi in Cuba so you want to download an offline map, should you need it. Download all the places you want to visit so you can access it when you do not have wifi. MAPS.ME is a great offline map to use.
9.) Learn key Spanish phrases
I know intermediate Spanish and I am able to get by pretty comfortably but if you don't, you may struggle a little as there aren't that many English speakers in Cuba and you shouldn't expect it either. Here are a few phrases to learn. You can also download Google Translate in case you need to look up a word.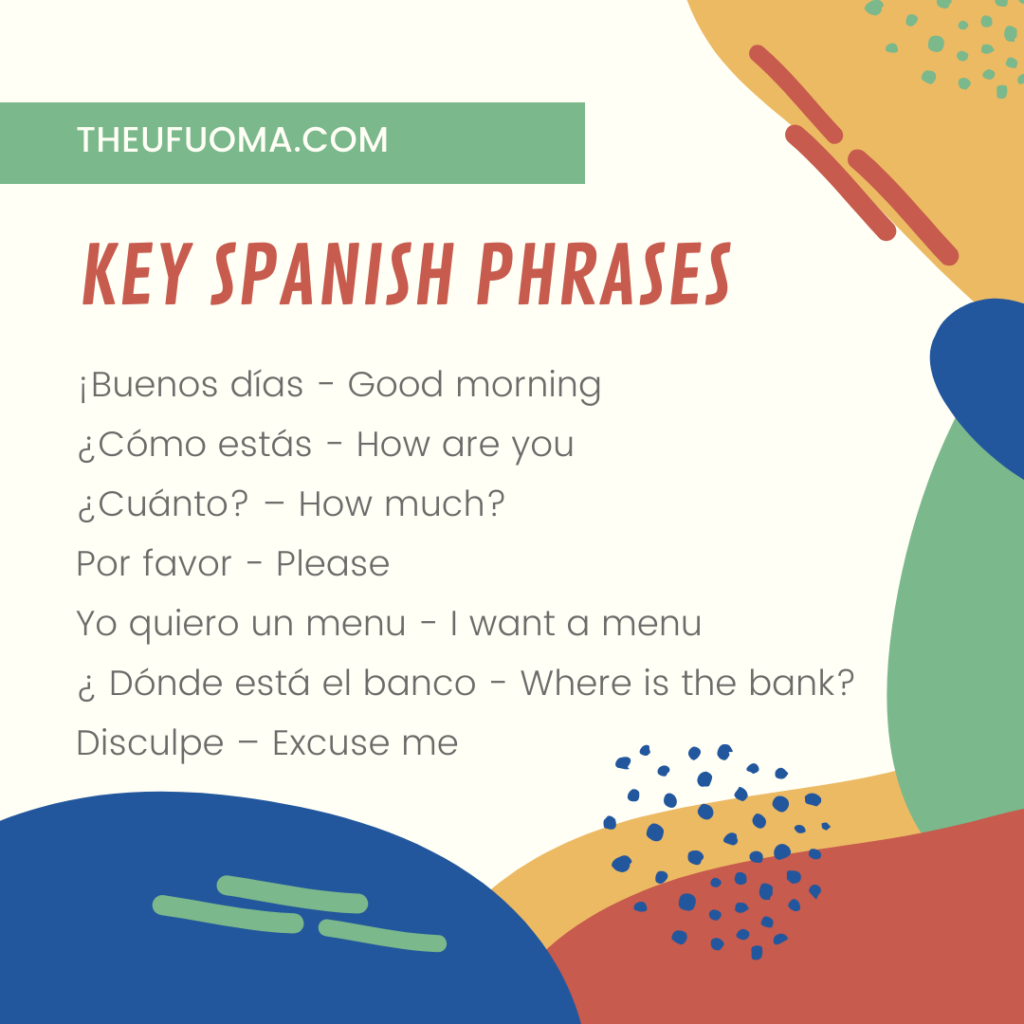 10.) Make sure you arrange your visas, if needed
Do you need a visa to Cuba or not? Most people do. As a Canadian Residence, I did not need to apply for a visa prior to the trip. I flew Air Canada and I got a visa card in the airplane. Make sure to not lose that visa card and keep it clean and wrinkle-free, otherwise you may have issues with immigration.
For United States citizens, due to the new US-CUBA policies, it might be a little difficult to go to Cuba but there is a solution. Put your trip in Cuba under the 'Support for Cuban people' category and then draw up an itinerary that reflects that. For example, a walking tour with a Cuban guide, staying in a Casa Particular, etc.
11.) Know what to do in Cuba
Most people go to Cuba for Havana and I cannot fault them because Havana really is the heart of Cuba. However, there are so many other parts of Cuba to visit, like Vinales (Cuba's Countryside) and Varadero (The pristine blue beach city in Cuba). Both can be done in a day trip if you are pressed for time. Havana to Vinales is about a two hour ride and Havana to Varadero is about three hours.
My suggestions on things to do:
1.) CLASSIC CAR TOUR IN HAVANA
This is one of the best ways to enjoy the city and take in all the sights and sounds. You'll ride through the Malecon (a location where Fast and Furious was shot.) You'll also make stops at El Capitalio, Plaza De Revolucion, and many many more Cuban sights. It cost about $30 – $70 CUC depending on your negotiation skills. We had a driver called Ernesto. You can reach out to him at (+53) 53232482. He gave us a great deal and was an all round great person to be around. An English speaker too (if that helps!)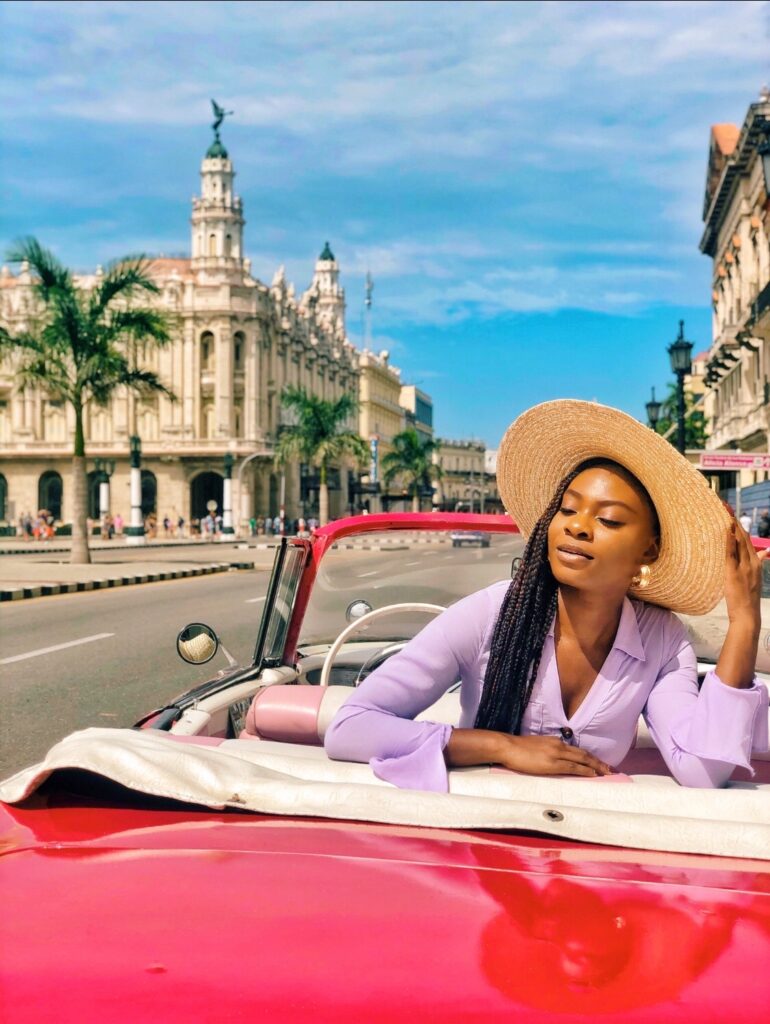 2.) HAVE LUNCH AT THE BEAUTIFUL LA GUARIDA
AKA treat yourself. To not only a delicious lunch but also a lovely ambience. La Guarida is an architectural masterpiece in the heart of Old Havana and it lives up to its name – a place where culture, art and great food combine forces. Make sure to book in advance to avoid any disappointments.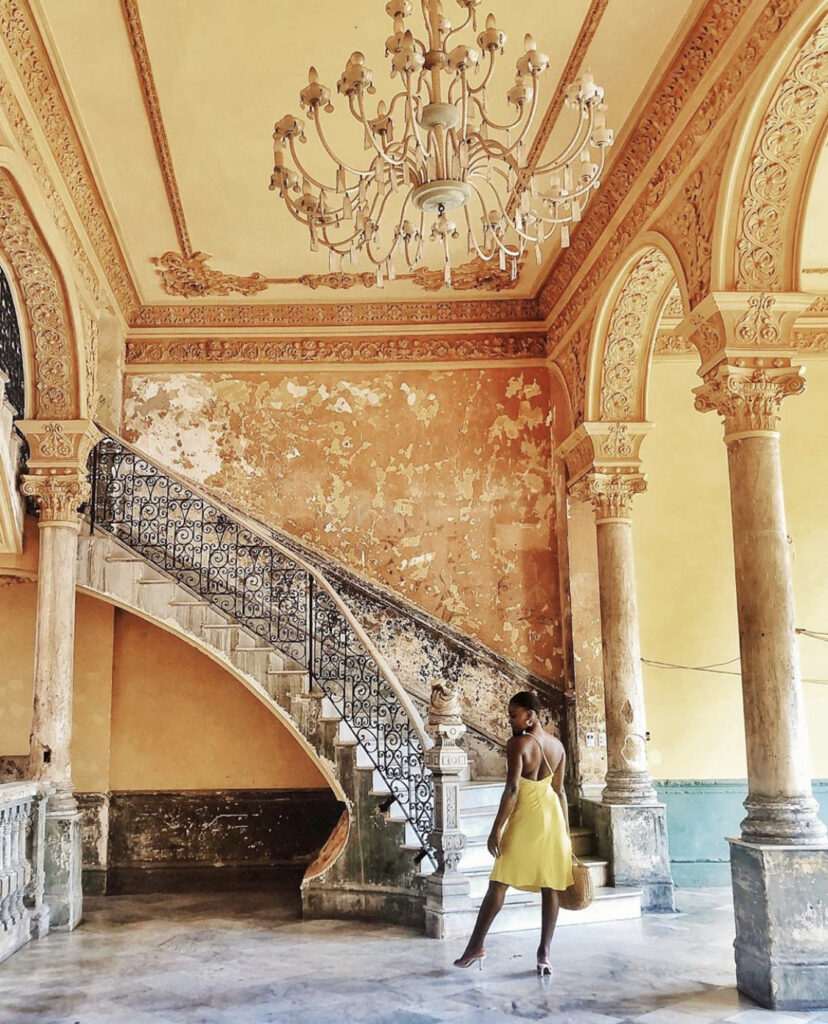 3.) WANDER THE STREETS OF OLD HAVANA BY FOOT
I know you want to want to do a classic car tour, ride a convertible with the wind blowing in your hair like you are in a 90s movie. Hint: You totally should! However, Havana is best discovered by foot. Spend an afternoon wandering the streets of Habana Vieja – look at the pastel colored buildings, watch people dance and sing, enjoy the beauty of the city without watching your clock. You never know what you'll find.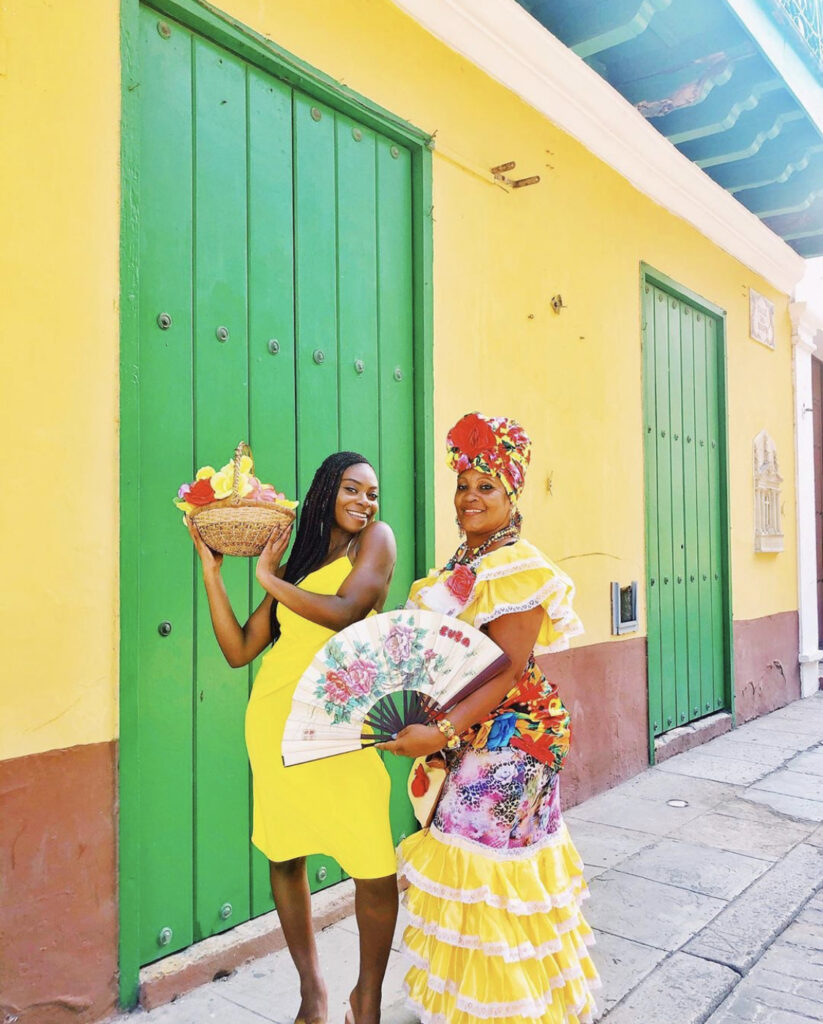 4.) TAKE A DAY TRIP TO VINALES, CUBA
One of the best things you can do is take a break from the hustle and bustle of Havana (in all honesty, Havana is still a pretty laidback city, just more energetic) and go to Cuba's countryside, Vinales. You'd get the chance to ride a horse and see the beautiful country, interact with local Cuban farmers who show you the process of making cigars and have lunch with a view. I did my experience with @the.vinales.experience_cuba and it was amazing. Highly recommend that you do. It cost $130 for round trip Air Conditioned private transportation and $30 for the experience in Vinales (Horseback riding, cigar making, coffee making, etc.)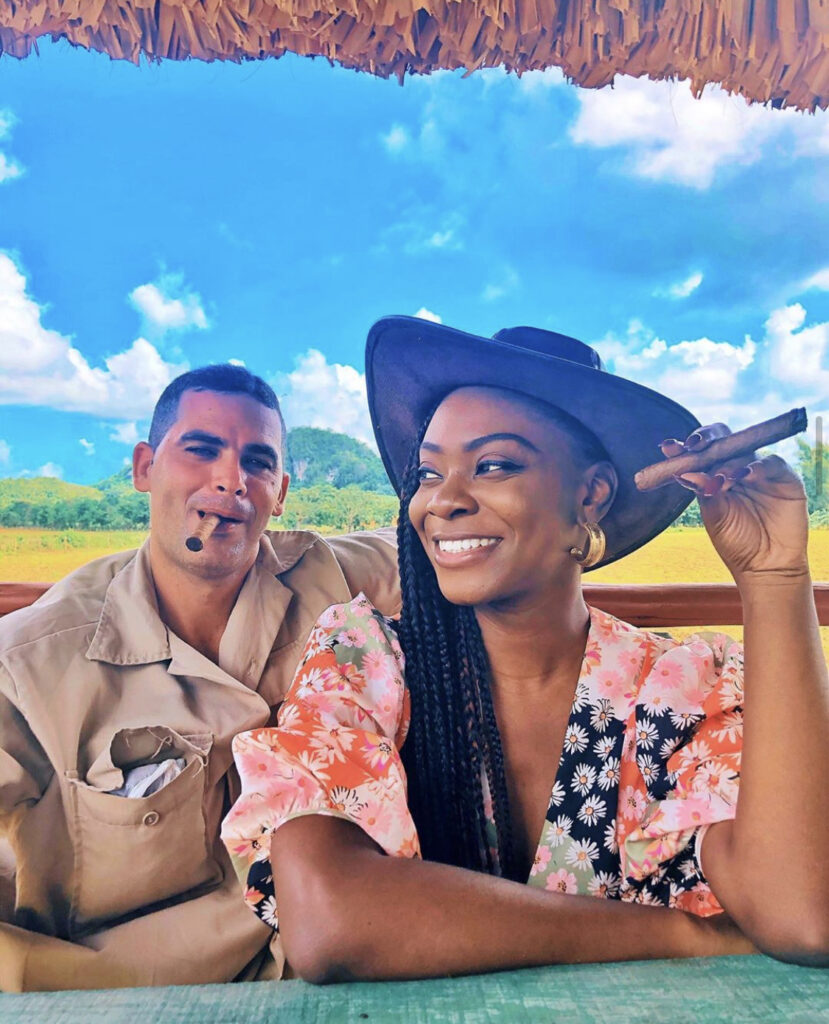 Other things to do include: 1.) A day trip to Varadero 2.) Lunch at the famous El Floridita Restaurant 3.) Castillo De Morro 4.) The Christ of Havana statue 4.) Bodeguita del medio
CONCLUSION
Cuba is a great idea and if you are on the fence about visiting, consider this a sign! And hopefully more than that – a guide to help you plan a great trip to Cuba. I hope you have found this helpful. If you have any questions not already covered in this guide, feel free to drop them in the comments or email me at info@theufuoma.com and I will be more than happy to answer.
Is Cuba on your list? Tell me why in the comments! I love reading your thoughts!
NEXT STEPS FOR YOU
Stay updated to new posts on this blog – travel tips, stories, recommendations by subscribing. Follow me on Instagram and Twitter to see my journey around the world and be inspired to take yours as well.
Thank you for reading. You are appreciated!