So You Want To Be a Travel Blogger: Expectations vs. Reality
Good news people, I just got a sponsored trip to Dubai and I cannot wait to share all the highlights of my trip with you all. Don't forget to add me on Snapchat and follow my journey. I cannot wait to show you around the beautiful city.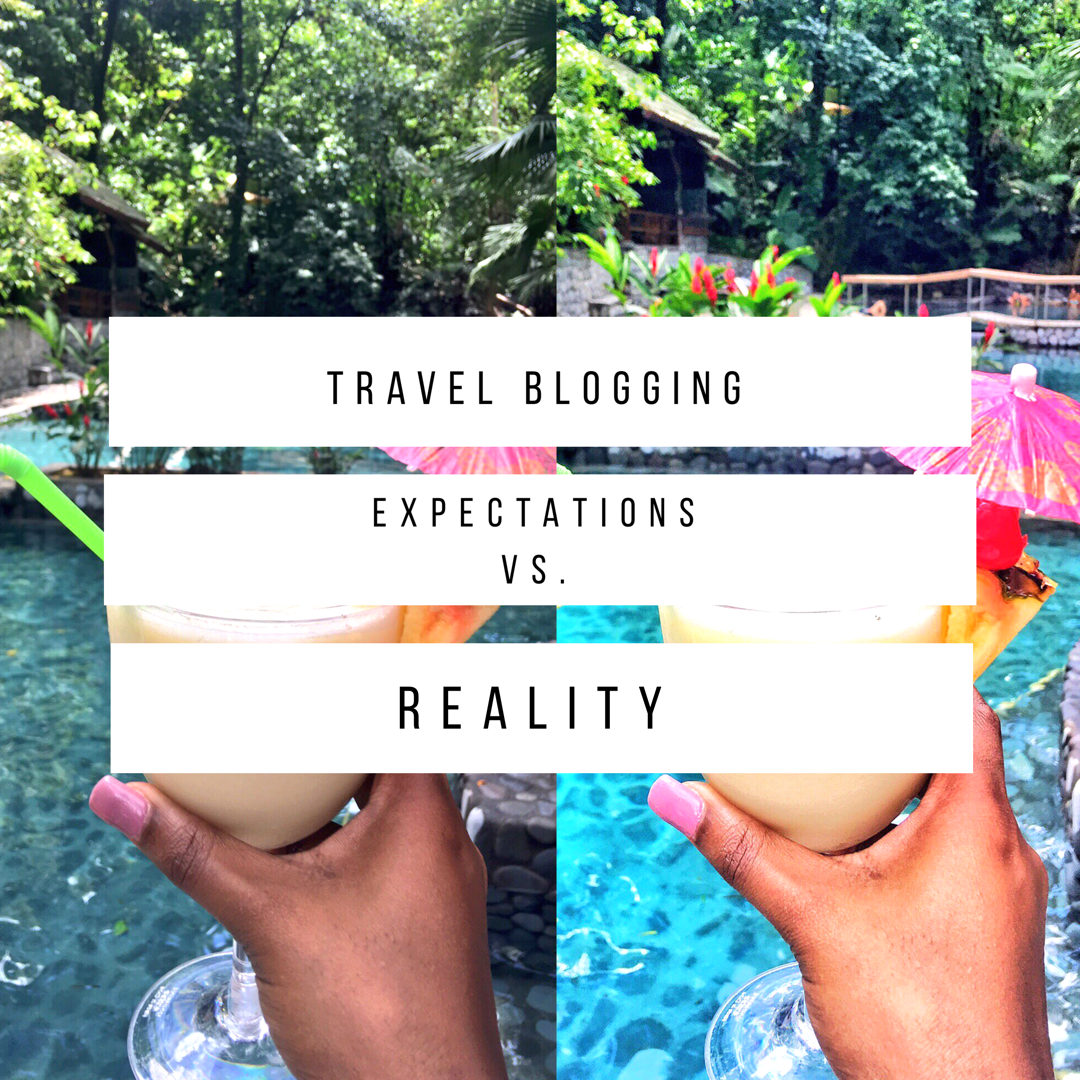 Perhaps, that's the rosy part you see on your favorite travel blogger's Instagram. You see the sponsored trips, the exotic destinations, the straw hat shot taken while she looks away from the camera and pretends it wasn't a planned shot, the big follower numbers, the verified tick, all the perks. It's all there for you to see and you are thinking maybe, just maybe, travel blogging is for you.
That, and maybe something else has got you thinking that travel blogging is for you. Maybe its because you want a community of like-minded people to share your ideas with, an online photo diary to look back on when you're old and grey, a platform to let your creative juices flow, or perhaps you are looking to make a movement and/or impact a generation. Whatever the reason for wanting to start a travel blog is, the truth is, travel blogging isn't as simple as it seems and there are some things to keep in mind before going down that path. I'll call them expectation-busters.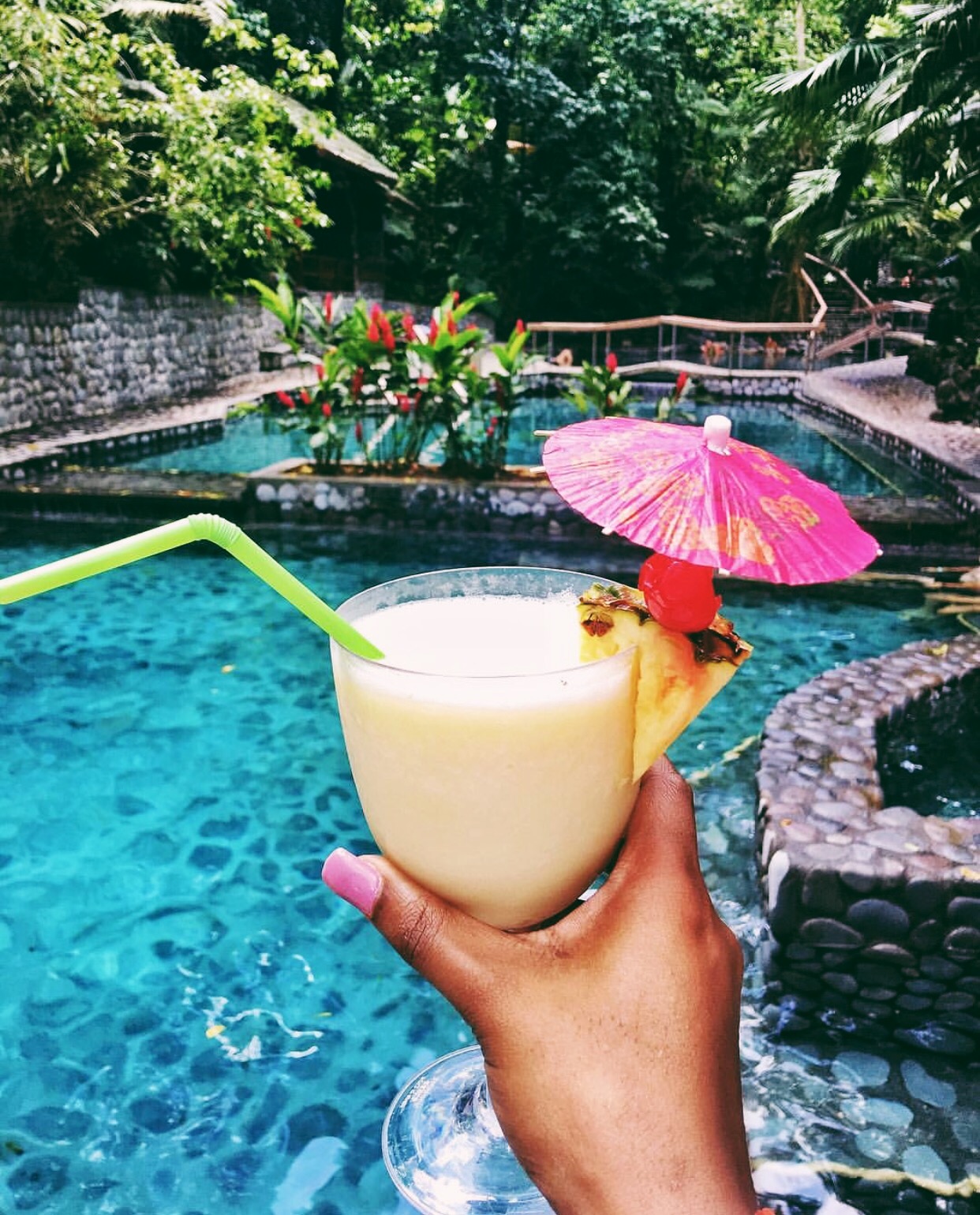 This is by no means an attempt to discourage you from travel blogging. Far from it. As a matter of fact, I'd love to see more travel blogs, especially from people of color because I think we are underrepresented but it is also important that expectations are set so you know exactly what you're getting into. In case you were wondering, I've been blogging for about 16 months and I have loved it so far.
Here are some of the expectations you may have, versus the realities of them all …
1.) Expectation: Travel Blogging is Easy
Reality: It is a lot of work
Oh? Travel Blogging? Easy peasy! All you have to do is travel to a cool location, take a lot of selfies, write a few words into a blog post and voila, job done. Not really. Well, if travel blogging is something you take (semi) seriously, it is a lot more work than that. You'll need to master photo editing, keyword research, social media, promotion and scheduling, and so much more. I have personally also learned a little about web development and CSS, all thanks to blogging. Creating content consistently is not always a walk in the park.
"There is no substitute for hard work." – Thomas A. Edison
2.)  Expectation: I Will Get Free Trips
Reality: Wait, not so fast. 
Travel Blogging seems like a quick route to score sponsored trips and travel the world on someone else's dime. It's a great path but it sure doesn't happen as fast as you may think. Renowned travel bloggers like Expert Vagabond and The Blonde Abroad have said that they had to consistently produce valuable content for a couple of years before they started to see any results. Not to say that people cannot have it quicker, but for the most part, those are only a small fraction of the travel blogging population.
"A free launch is only found in mousetraps." – John Capozzi
3.)  Expectation: More Vacation, More Life
Reality: The way you travel will change
Sometimes, a travel blogger needs a vacation from their vacation because a large part of the vacation was done capturing moments to share with their readers. Simple as. Every travel opportunity can suddenly feel like an opportunity for more content for their platform. While that is good, it can sometimes take the fun out of the experience as well as create potential issues with travel partners. I previously discussed how to balance traveling and capturing the moment but whatever the case, travel blogging means the way you travel will change.
"We take photos as a return ticket to a moment otherwise gone." – Unknown
4.)  Expectation: I Will Get Rich, Quick
Reality: You may lose money
People believe that travel blogging is a get-rich-quick scheme that they want to take advantage of. If anything, blogging requires a high level of investment before you see some results. You will spend money on a domain name, a blog design, a good camera, editing software, and so on. This investment is required because you need to produce high-quality content if you want to make any money at all. It can take years to years before you see a return on your investment.
"You must spend money to make money." – Plautius
So, You STILL Want To Be a Travel Blogger?
If after this reality check, you are still looking to be a travel blogger, welcome, brave one! I can tell you this: The hard parts are nothing compared to the fulfilment from inspiring people, sharing your knowledge with others and being a part of an awesome community of travel bloggers.
Getting Started on Your Travel Blog
If you will like to get started on your travel blog, I and a couple of other travel bloggers have collaborated and shared our knowledge on "How To Become A Travel Blogger". We share insights from what you need to know before you start your travel blog, web hosting, photography, brand partnership, and so much more. See the infographics below or download the pdf here.
I hope you like it and find it useful. If you have any more questions, do not hesitate to reach out to me and I will be happy to help.

* This post is in partnership with Travelstart Nigeria
If you'll love to stay up to date with new posts on this blog, subscribe here. New posts are up every Fridays but you will be the first to know, alongside other great perks.
Until next week,