I Spent a Day Exploring Majestic Temples in Bangkok, Thailand
On a humid day in Bangkok, Thailand, I forced myself out of bed to start the day's activities. Even though my flight to Bangkok the night before left me exhausted, I was determined not to waste the day as there was so much I was longing to see and do.
Traveling solo to the most visited city in the world was both intimidating and exciting but I was eager to uncover the reasons why millions of people flock over to Bangkok. I was going to have a great time. – Ufuoma

I met up with my tour guide Boom who was to show me around town and provide helpful tips on what to see and do. Even though I already had a full itinerary, I am always open to suggestions from the locals. The agenda of the day was to explore Bangkok's main temples and find great Thai food. The prospect of a full day filled with temples and food excited me.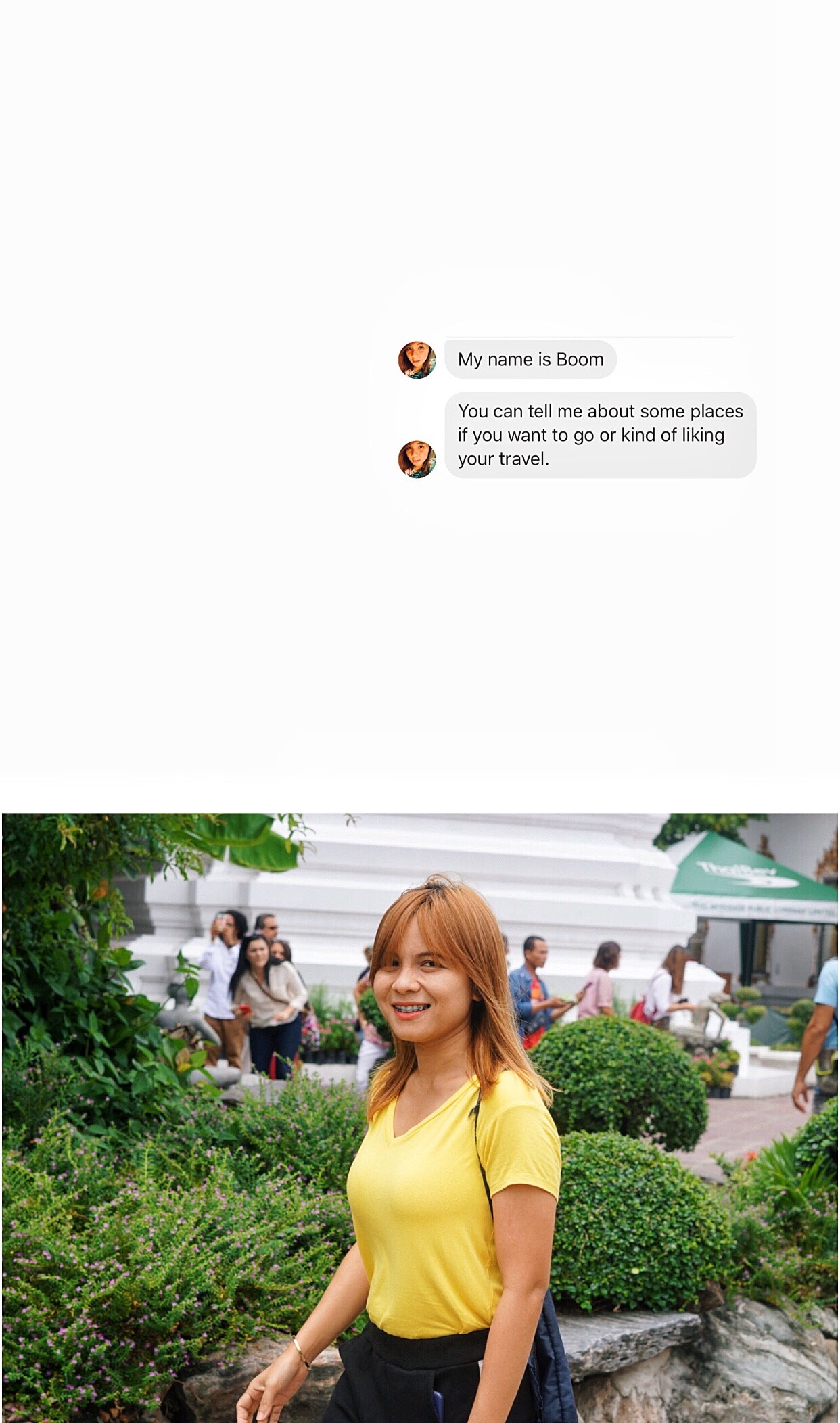 Our first stop was Wat Arun, which we got to by water boat. The water boat featured a scenic ride to the other part of town and seeing Bangkok in all its element was intriguing.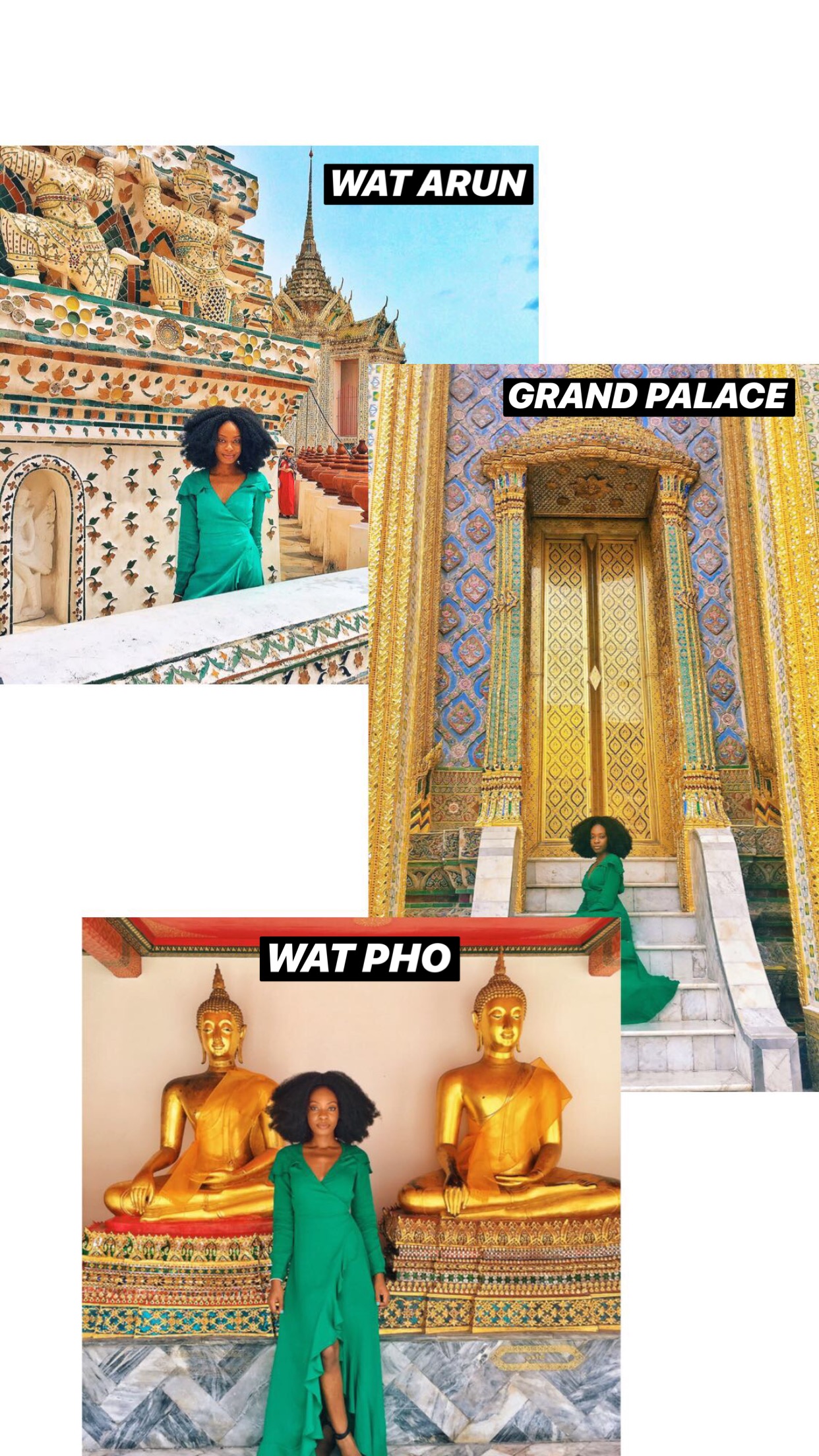 Wat Arun (Rating 4.5/5)
Entry fee: 100 Baht
Wat Arun (pronounced WA-TA-ROON) is one of the most picturesque temples in Bangkok. It is also called the Temple of Dawn and if you ever stop by at Bangkok, do not miss this one. While it is not as popular as Grand Palace (which we will get to in just a moment) it is worth your time and money.
What I loved – The scenery is stunning and it is not too crowded. It is also very colorful and vibrant and the architecture is appealing. Also, relatively low entry fee.
What I didn't really like – Apart from taking in all the beautiful views, there isn't a lot to cover. This could be both a negative and a positive. It was a negative for me because I loved it so much, I wanted more.
Visit or Miss It? Definitely visit this one. You're going to love it.
Grand Palace (Rating 4/5)
Entry fee: 500 Baht
Grand Palace as the name implies, truly is grand. Not only is the place massive, it is adorned with some of the most impressive architectural designs and details I have ever come across. It reminded me a bit of my time in Marrakech. The palace is the official residence of the Kings of Siam.
What I loved – The exquisite design and the fact that it made me feel regal. I also loved that there was a lot of grand to cover.
What I didn't quite like – The high cost of entry fee. Compared to other temples, that is pretty premium.
Visit or Miss it? Visit, for sure! No trip to Bangkok is complete without seeing the Grand Palace.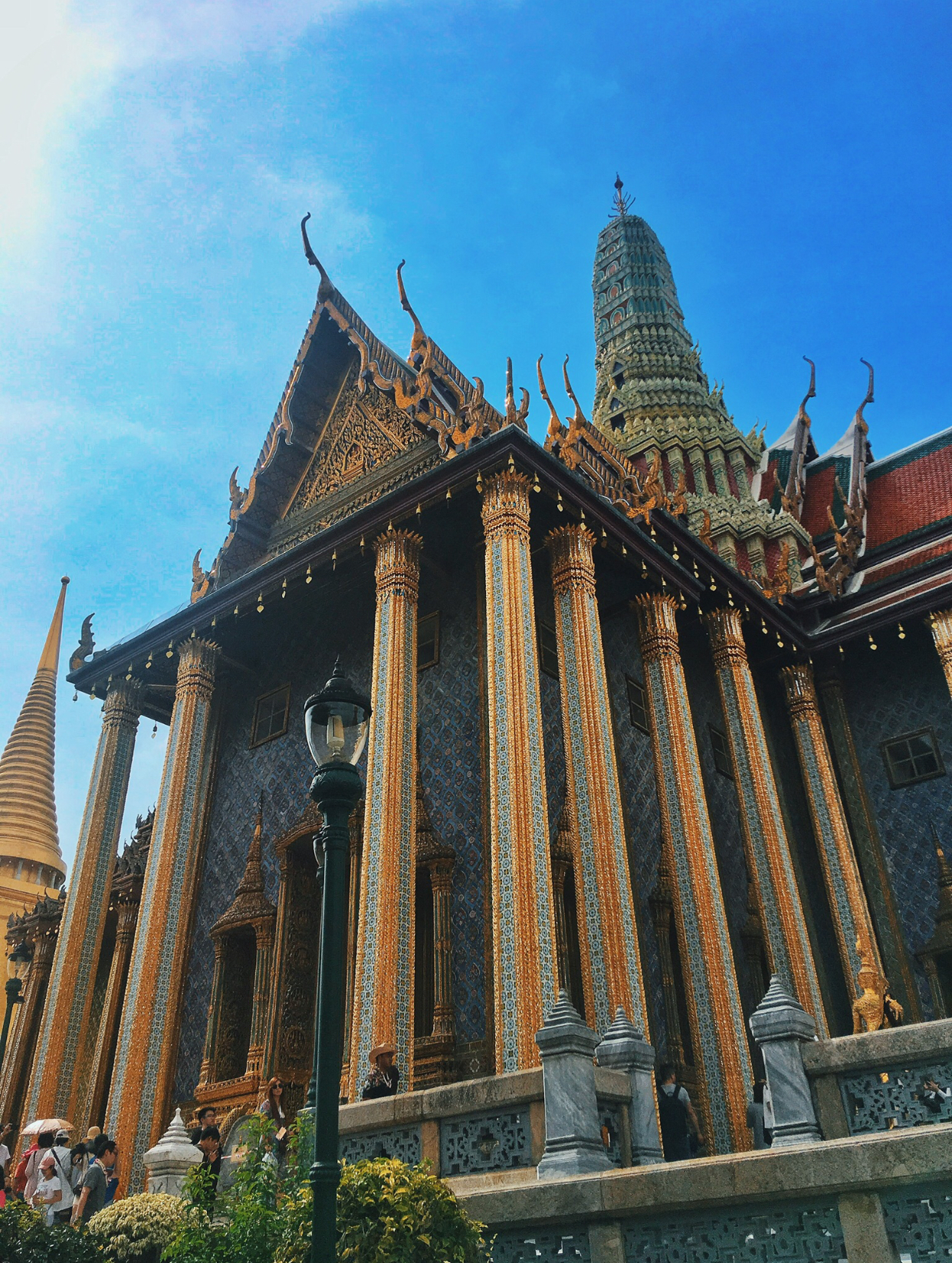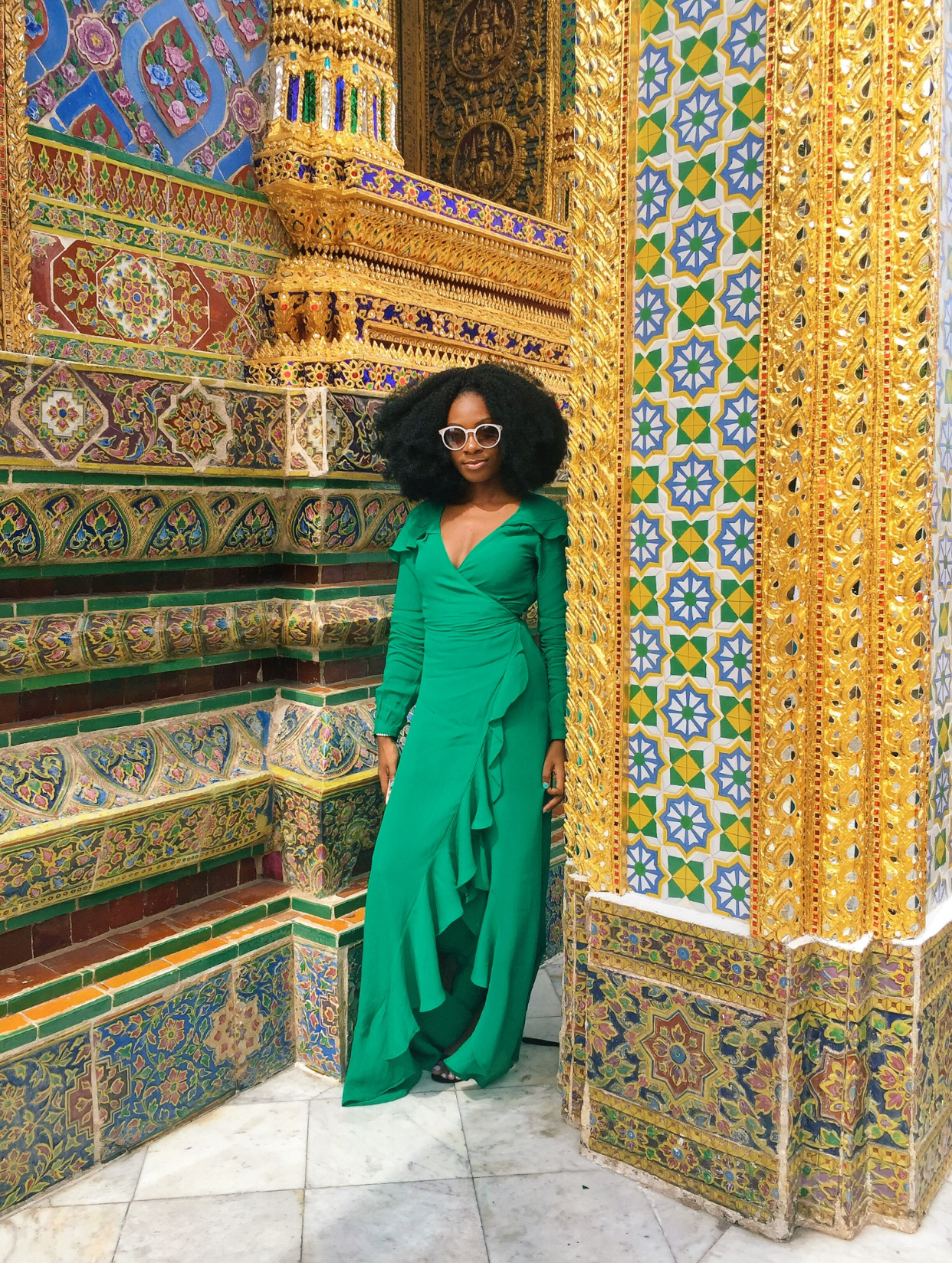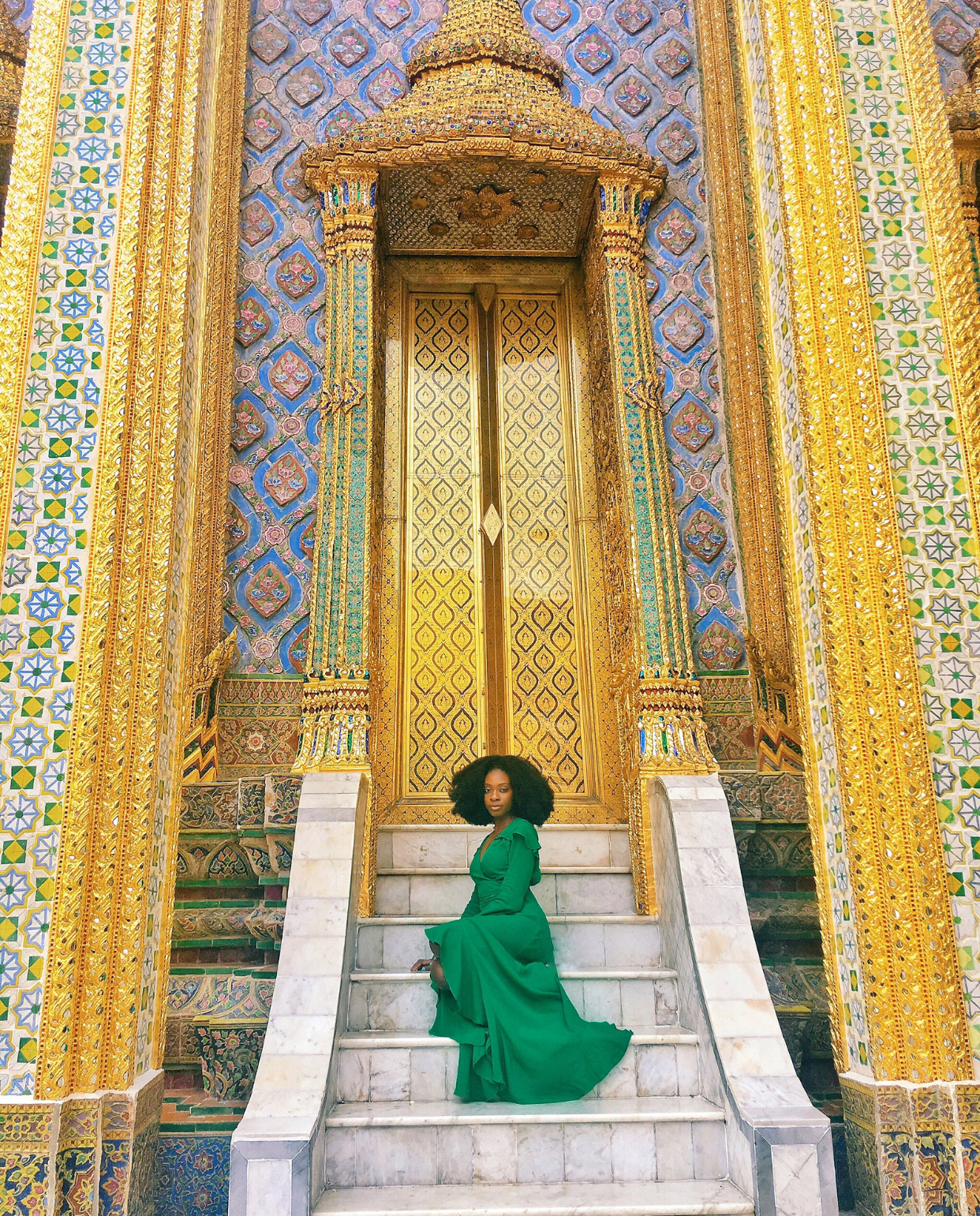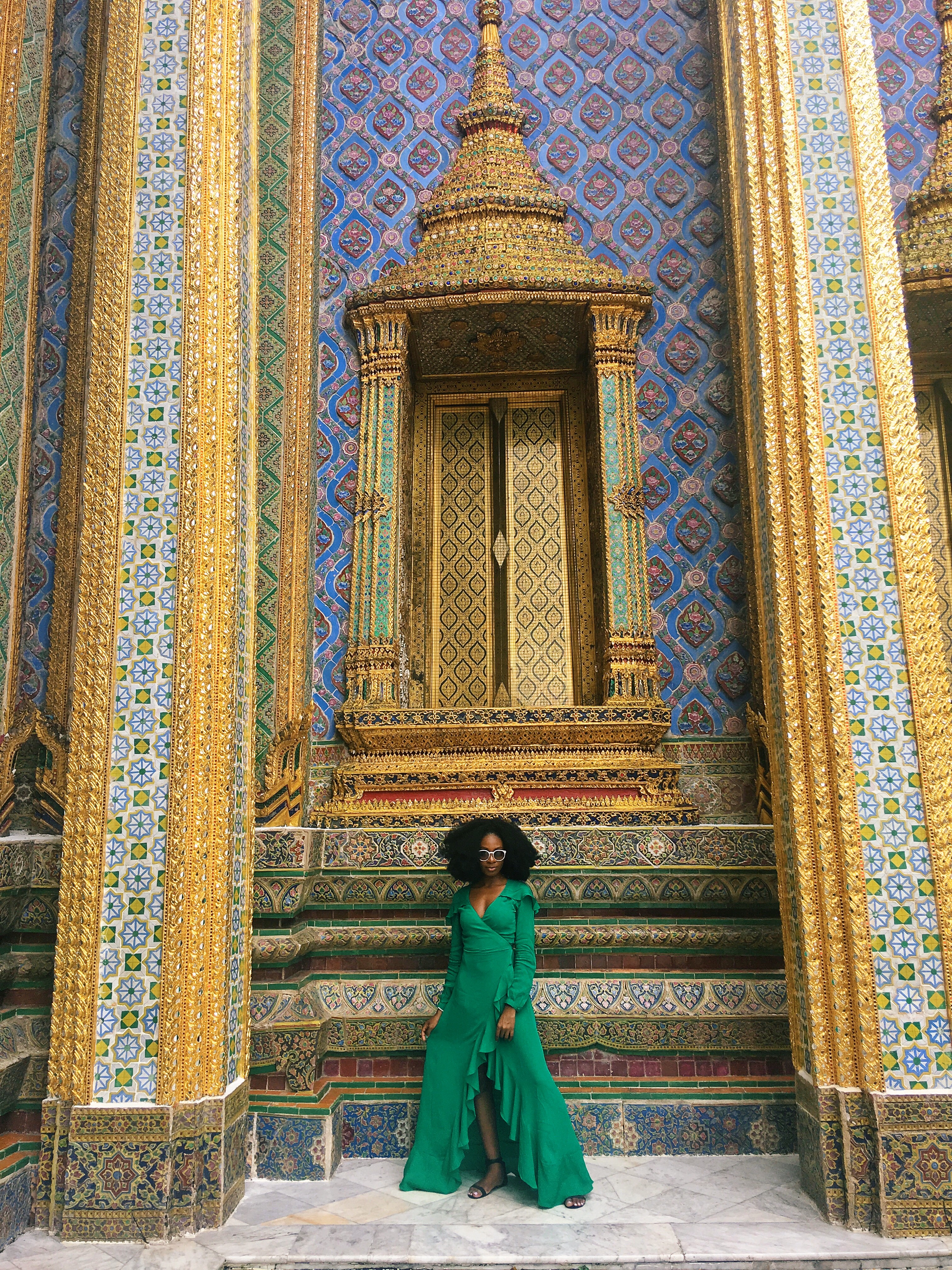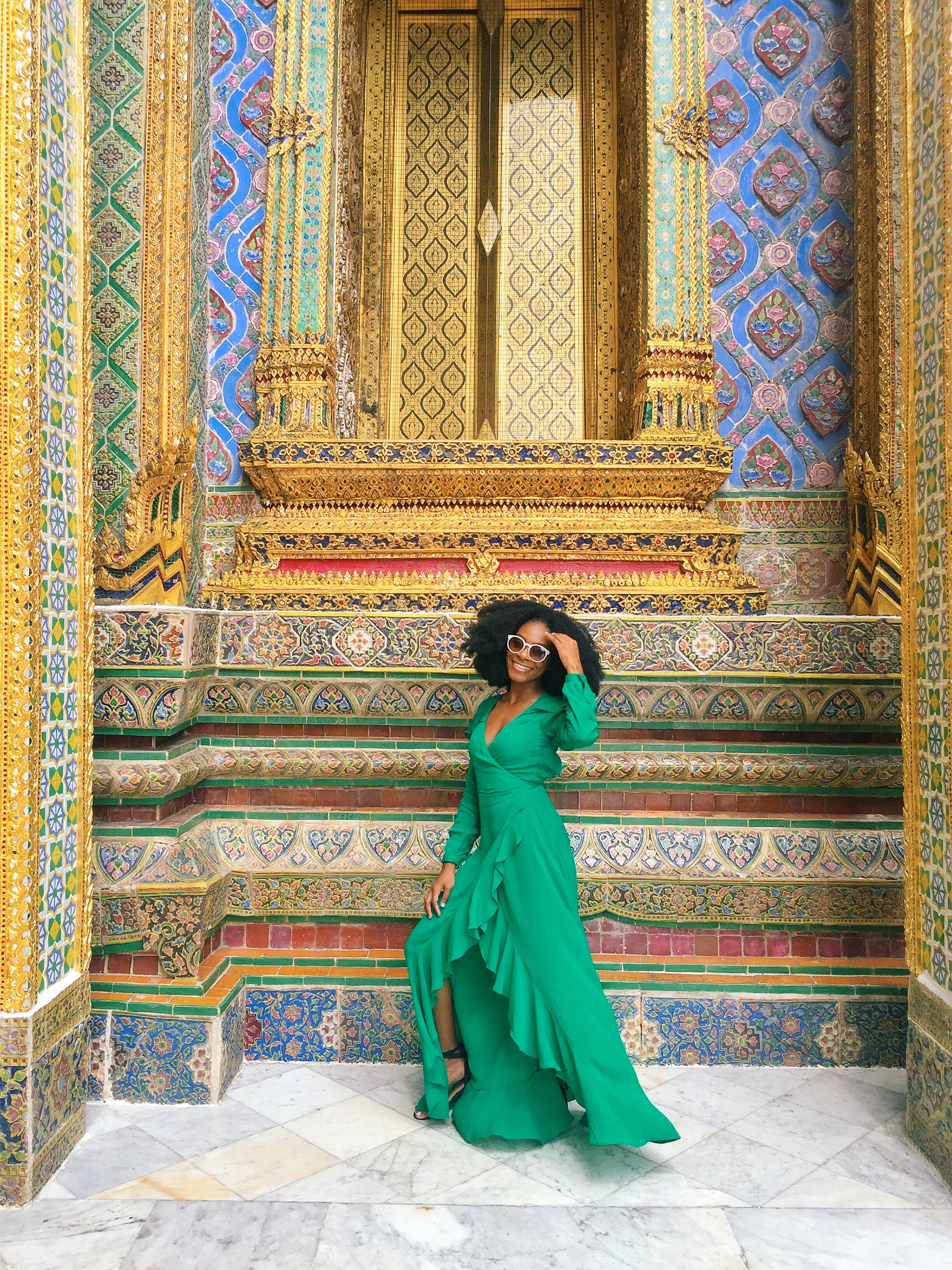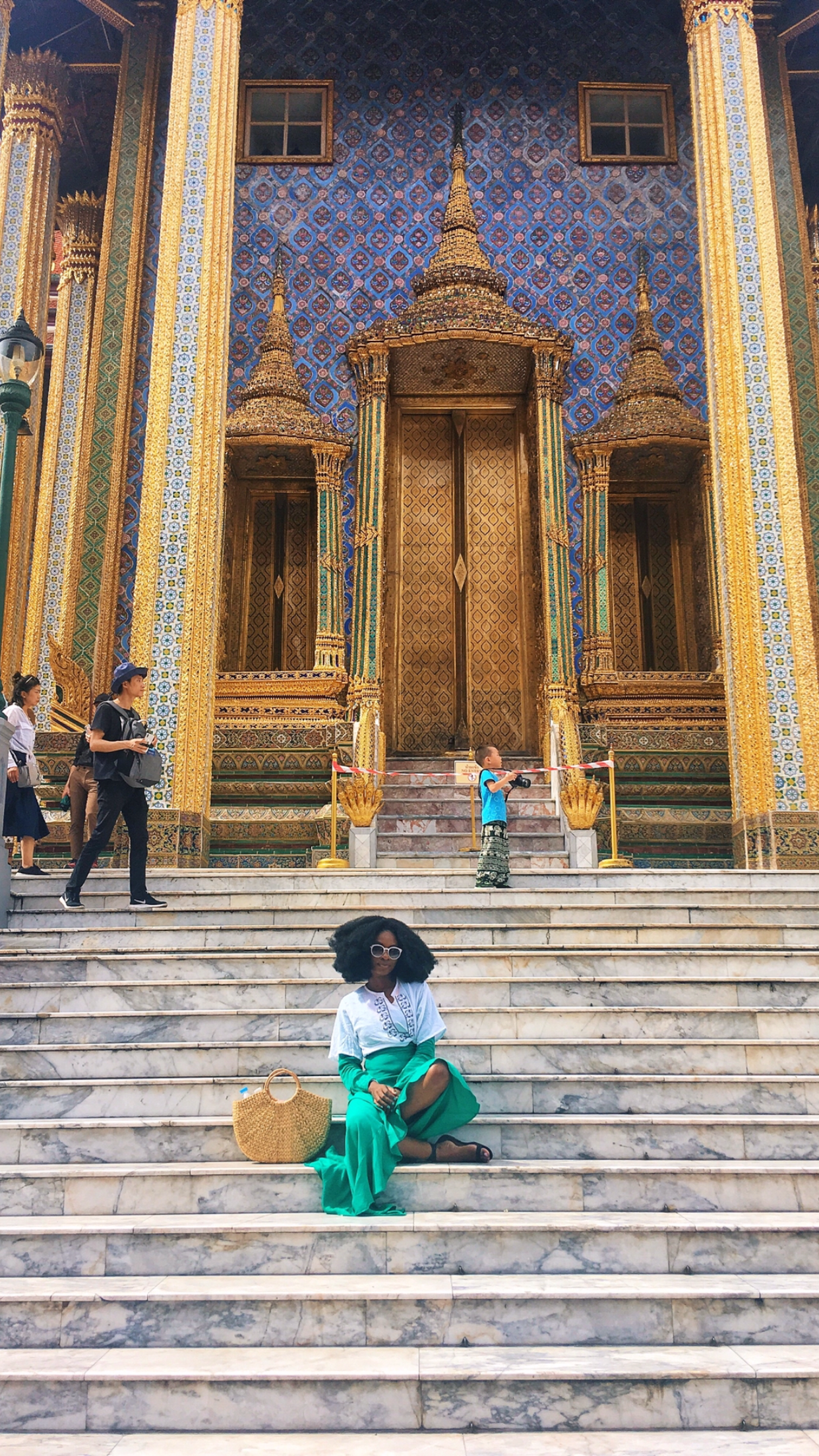 After seeing the Grand Palace and being overwhelmed by the crowd and the beauty of it, we took that as a cue to stop for lunch to recharge and refuel. We picked a hole-in-the-wall restaurant and I ordered some Thai Chicken Fried Rice. The verdict? Super delicious.
Wat Pho (Rating 3/5)
Entry fee: 100 Baht
Wat Pho is home of the reclining Buddha. It wasn't my favorite of the three temples but worth checking out still. The Buddha are made of pure gold leaves and are enormous.
What I loved – I loved the gold detailing and how big the structures were. It also wasn't as crowded as the other temples visited.
What I didn't quite like – After seeing the Grand Palace and Wat Arun, I was a bit underwhelmed by Wat Pho.
Visit or Miss it? If you missed it, it wouldn't be the end of the world.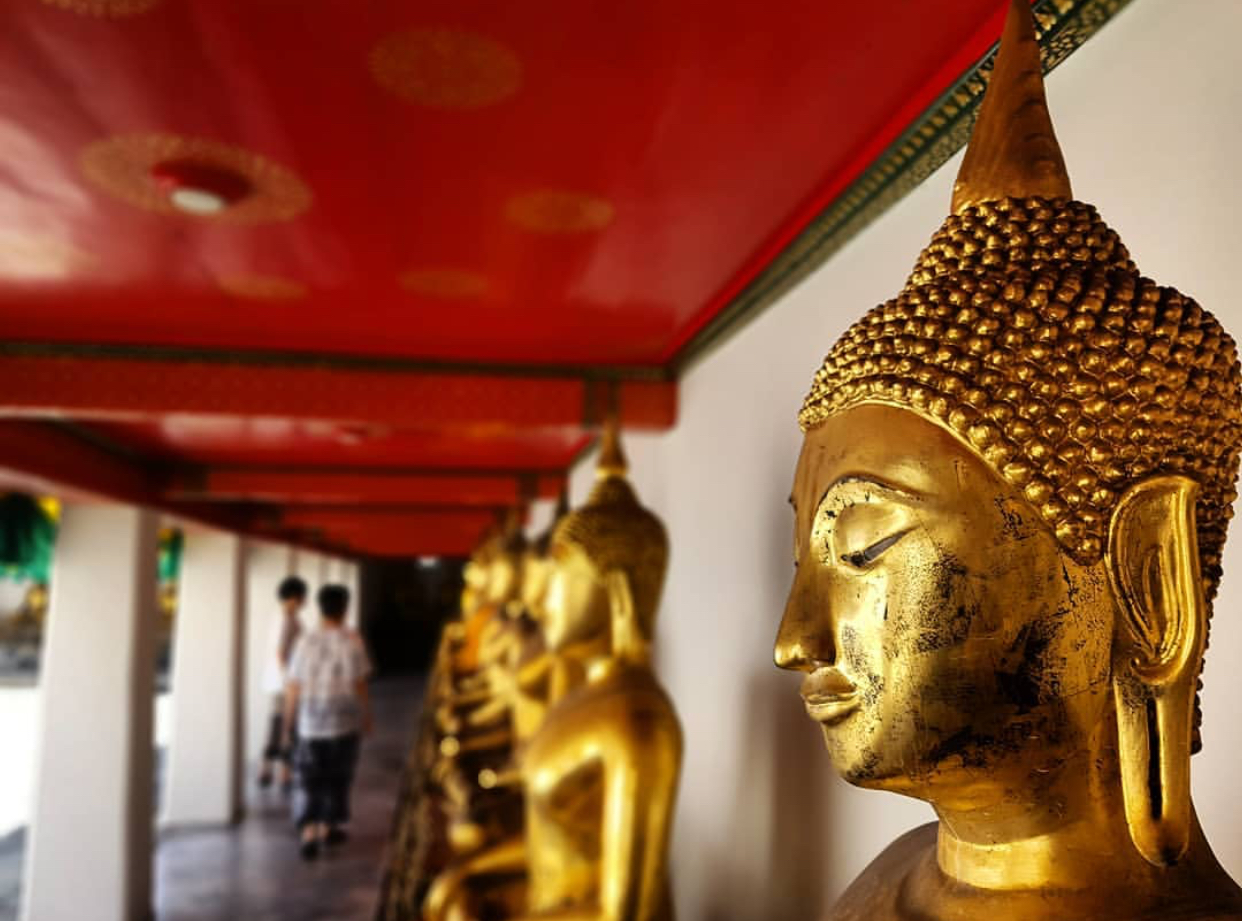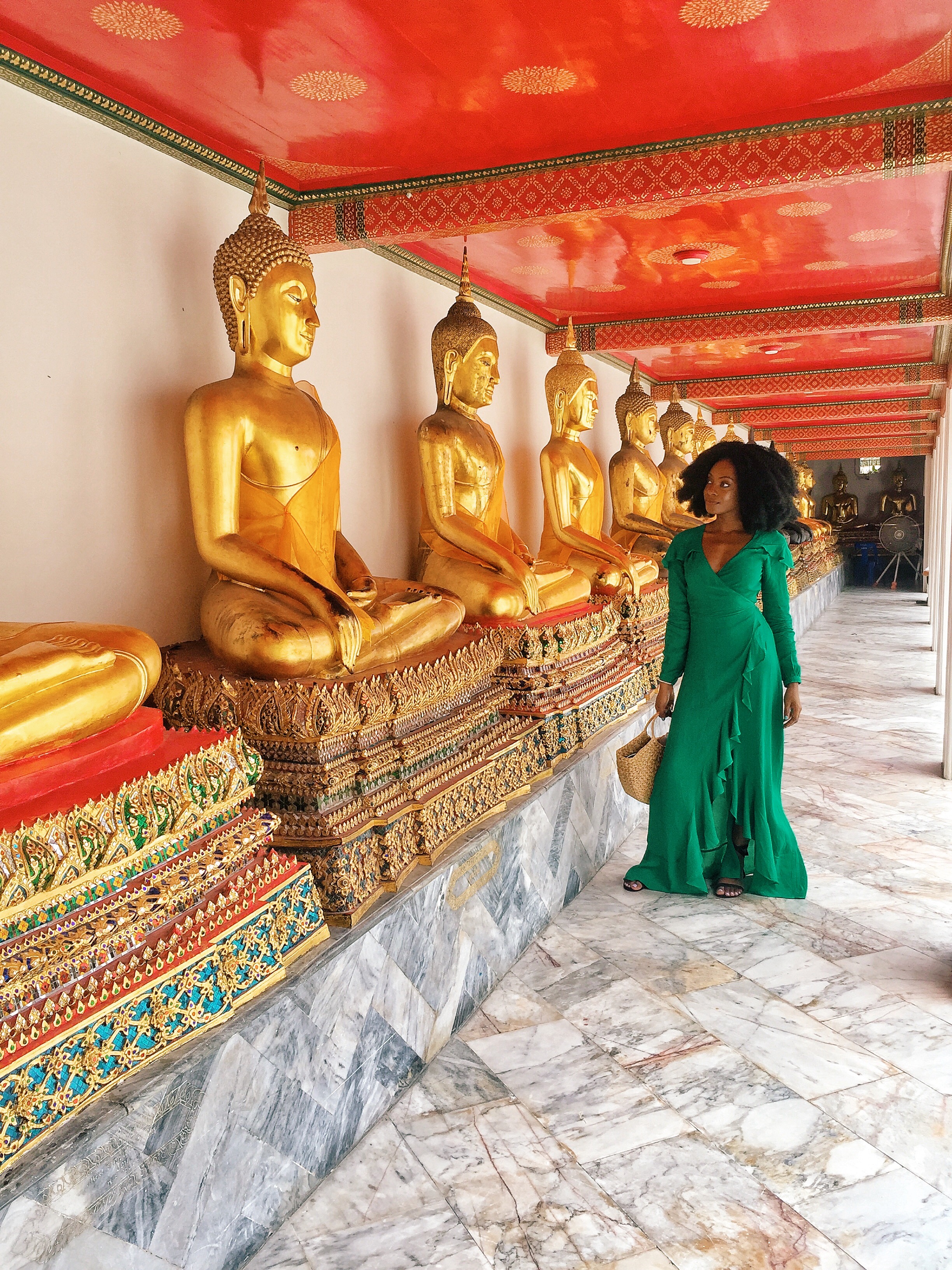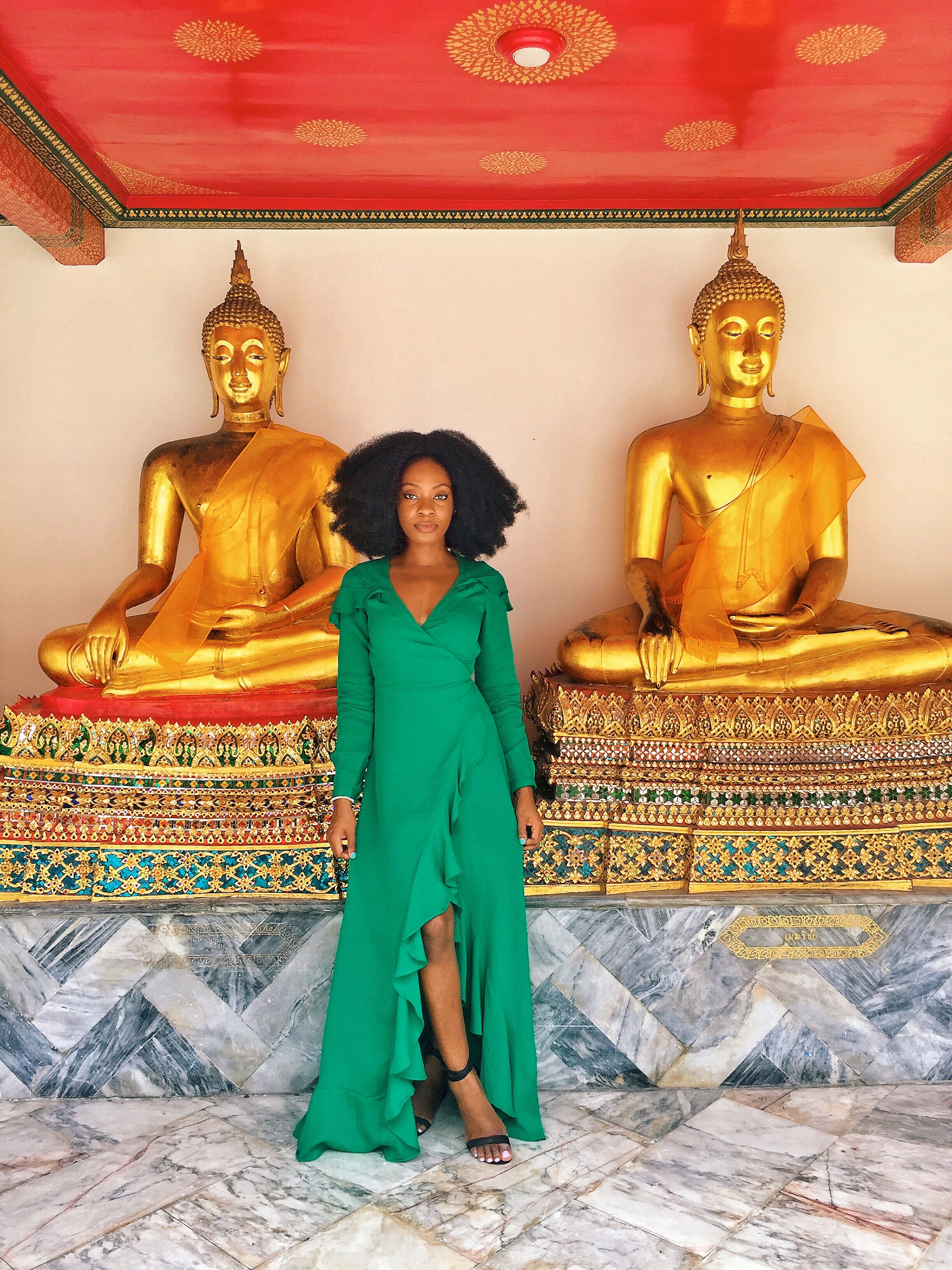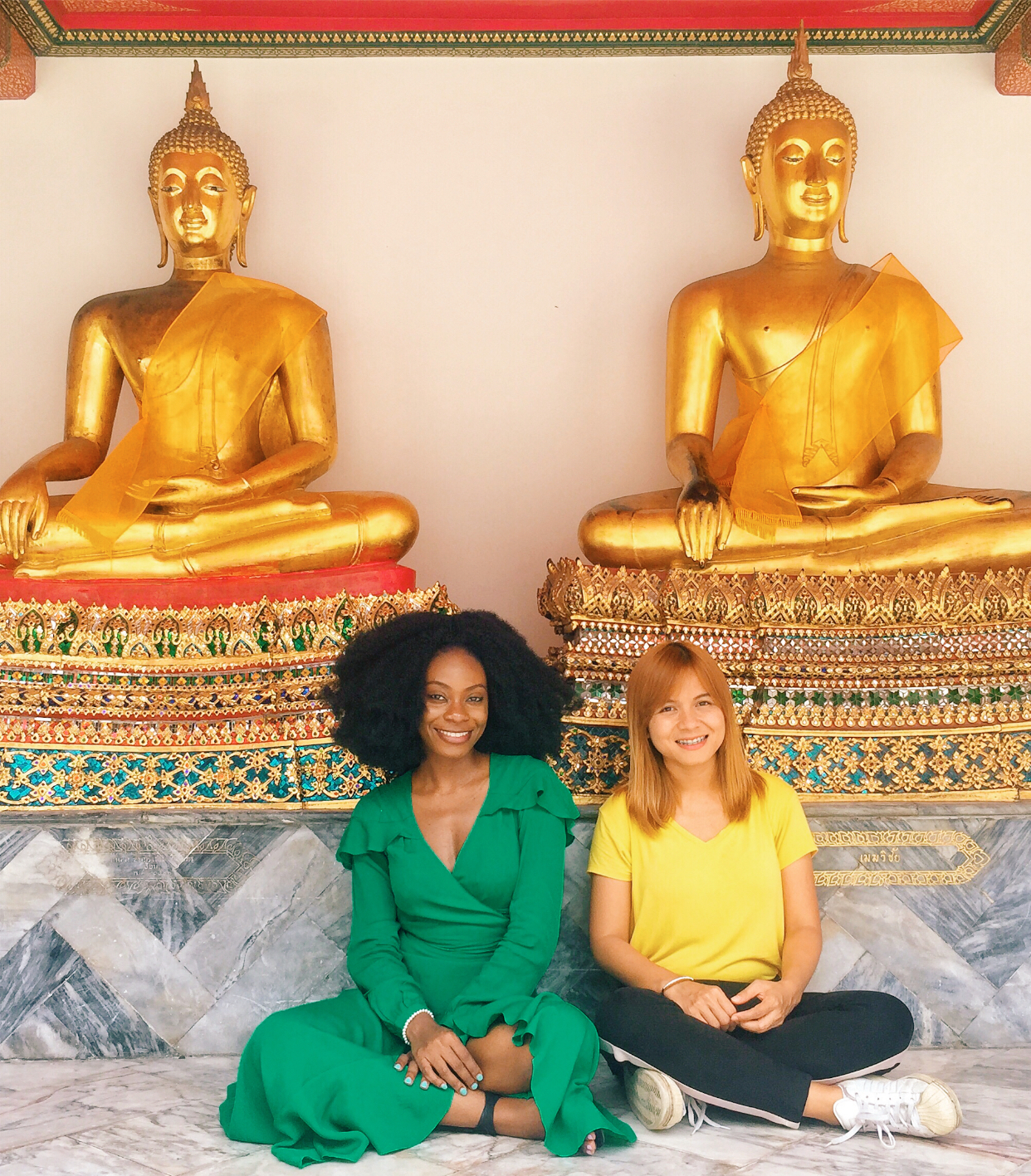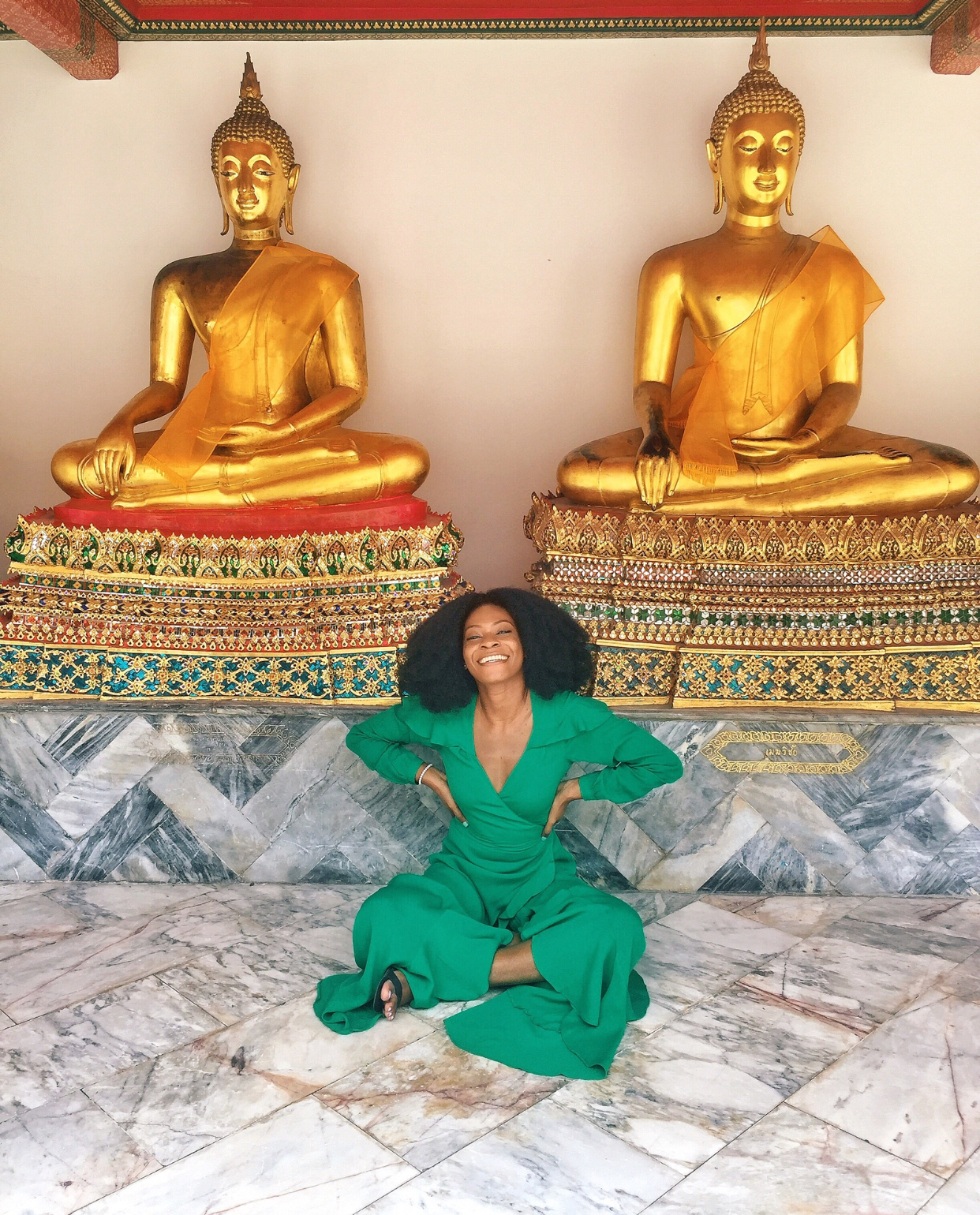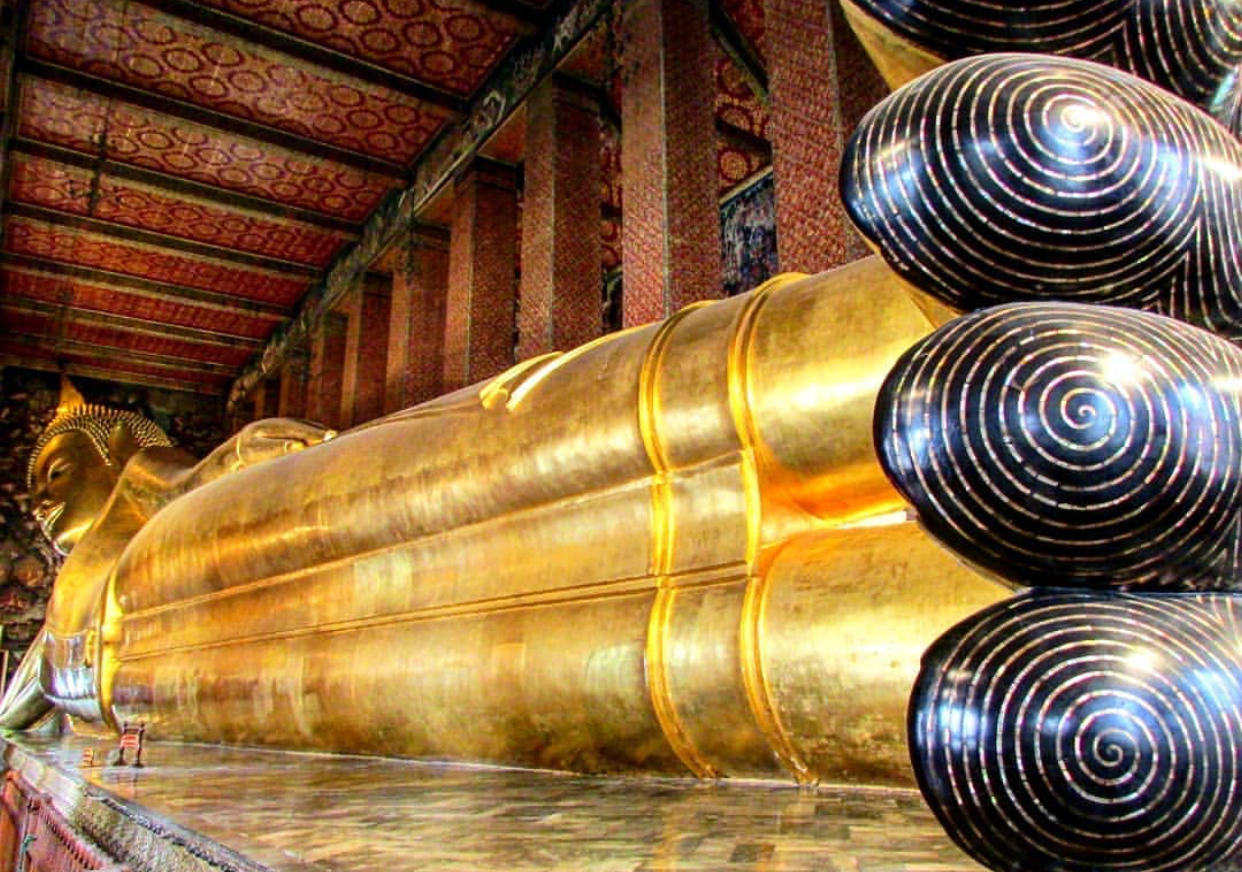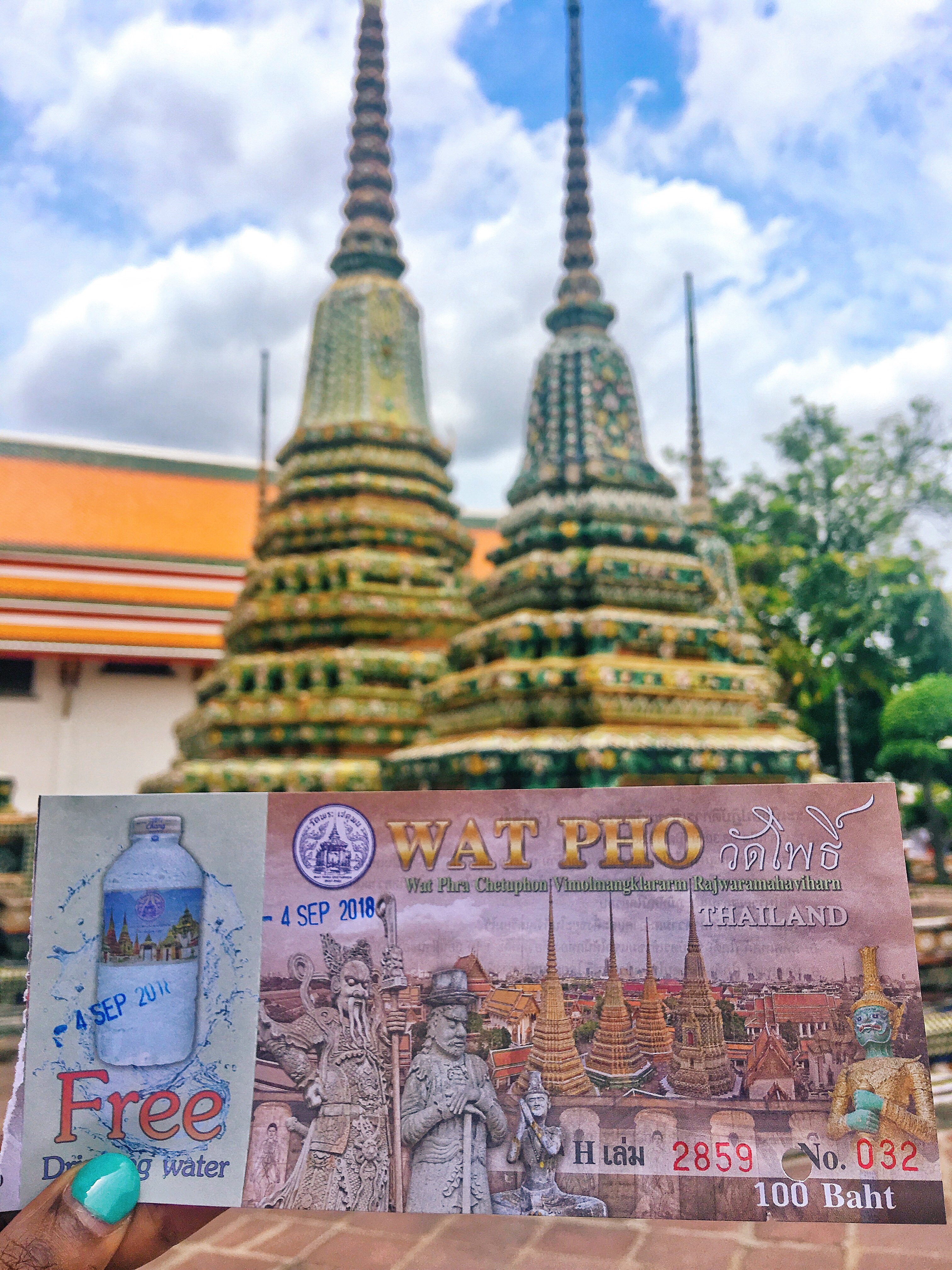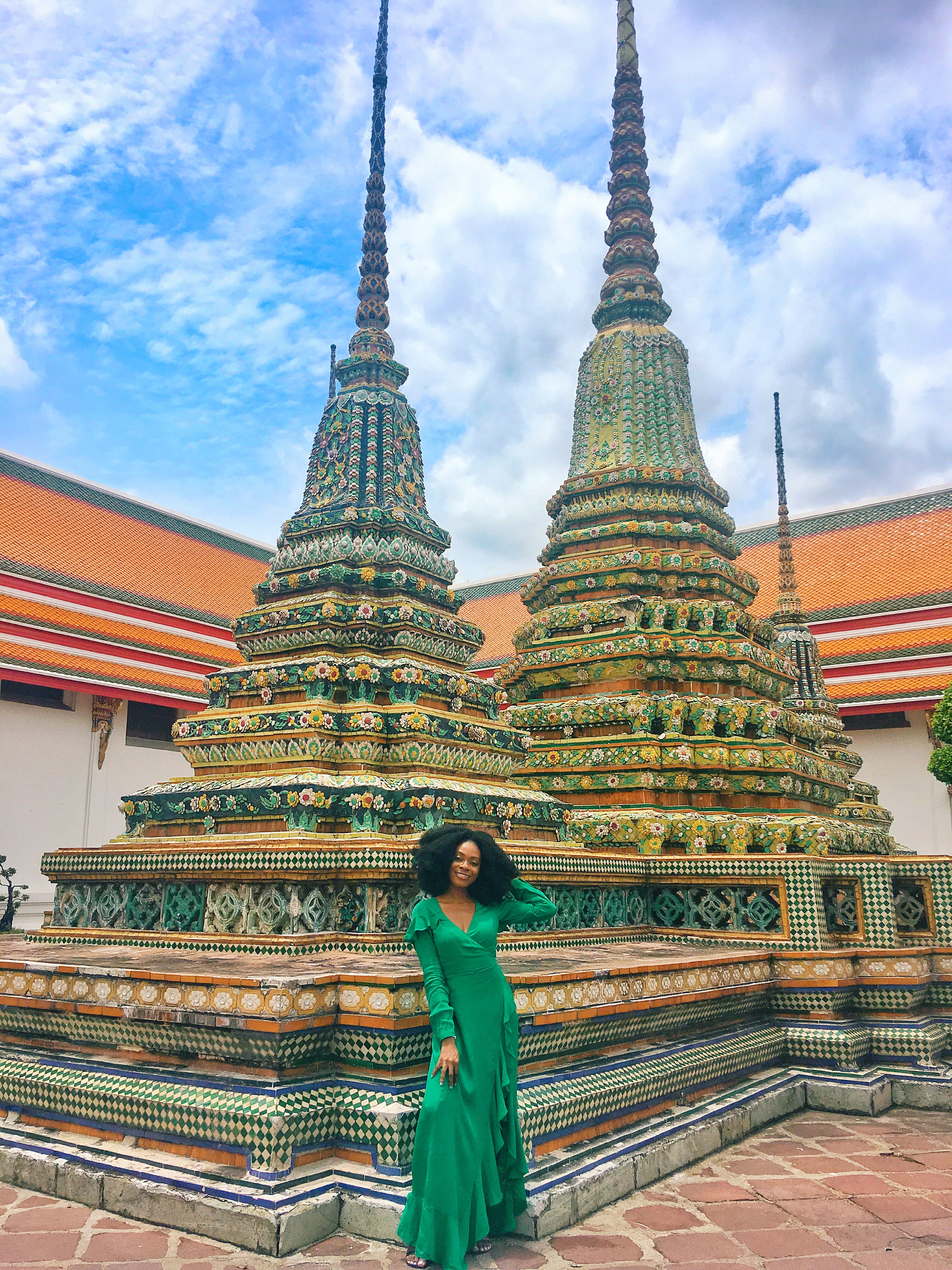 Conclusion – Temple Hopping in Bangkok is worth a spot in your itinerary
I absolutely enjoyed the day in Bangkok spent seeing the beautiful temples and learning about what they all represent. If you are planning a trip to Bangkok, I recommend adding temple hopping for a day or two to your itinerary. It is a great way to learn about the culture of the Thai people and also to see some pretty impressive structures. Highly recommended.
Thank you for reading. I'd like to hear from you in the comments. Which temple are you most impressed by, and why? Let me know.
Next week, I will be sharing my top 10 things to do in Bangkok, Thailand. Please subscribe so you do not miss a thing. Also, follow me on Instagram and Twitter for more travel inspiration, photos and advice.
For more temple-hopping tips, please see image below.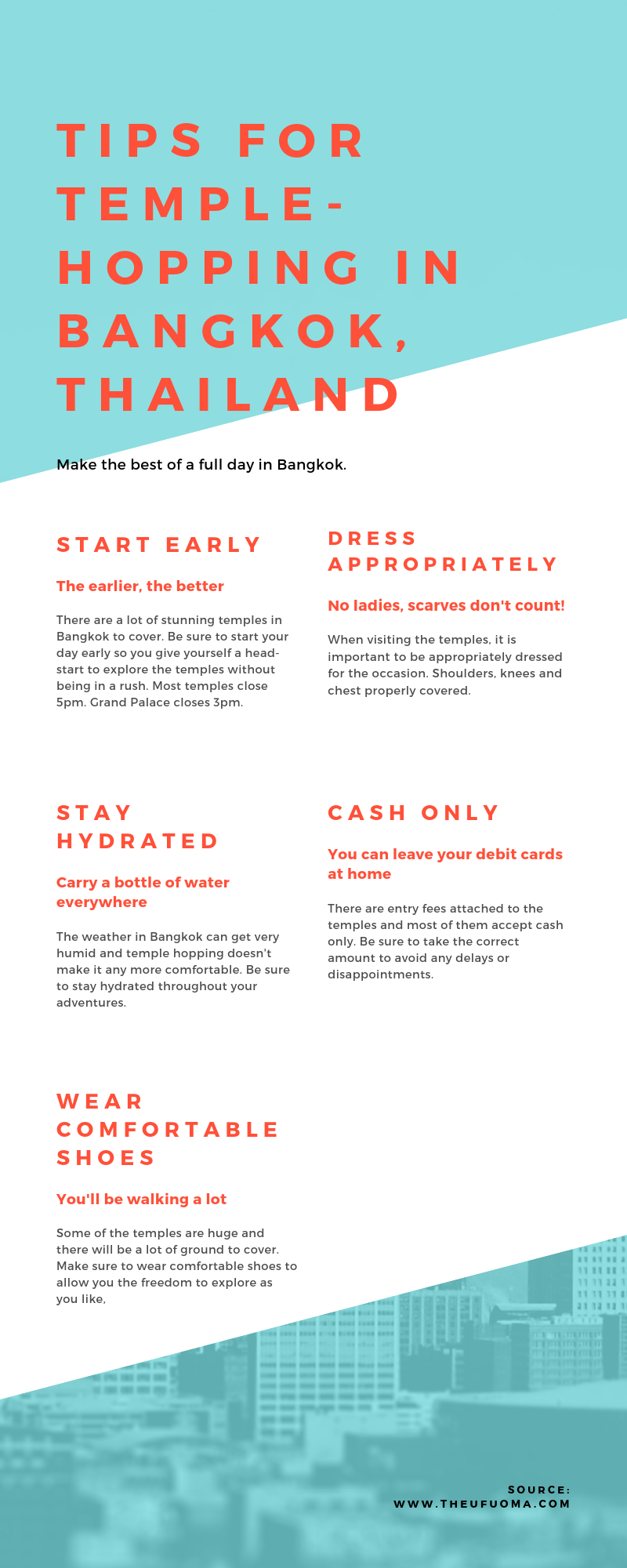 Until next time,