A Bite of the Big Apple: New York City
NEW. YORK. CITY. I was finally going to the Big Apple and I was excited, understandably so. I was about to experience one of the world's most powerful cities first-hand. I contacted my friend to tag along and even though it was last minute, she obliged. Yes to the spontaneity!  In the end, let's just say it was quite the experience.
My First Impressions
Dirty: "Wow, do they actually clean this place?" was my very first thought. There were a few clean places, but for the most part, it really is a dirty city, especially the Downtown area.
So many bodies: Now, I lived a major part of my life in one of the busiest metropolitan cities in the world, Lagos, Nigeria (24th) but when I tell you I was still taken back by seeing too many people in New York (9th). You could barely walk freely without stumbling into somebody. I had a headache at some point, no jokes.
Hot temperatures in Subway stations: The subway stations were like ovens, almost as if their intention was to roast all the passengers before they made it to their destination.
My First New York Experience
I barely had two days to spend in New York and quite frankly, that is not enough to experience it fully. I did that in Boston about three weeks ago, (you can read here) and I thought I could pull it off in New York but, not a chance. However, in true Ufuoma fashion, I made the most of those two days. I went to the Statue of Liberty, Statue cruises, One World Trade Center, 9/11 Memorial, China Town, Times Square and Brooklyn Bridge. Not too bad, right?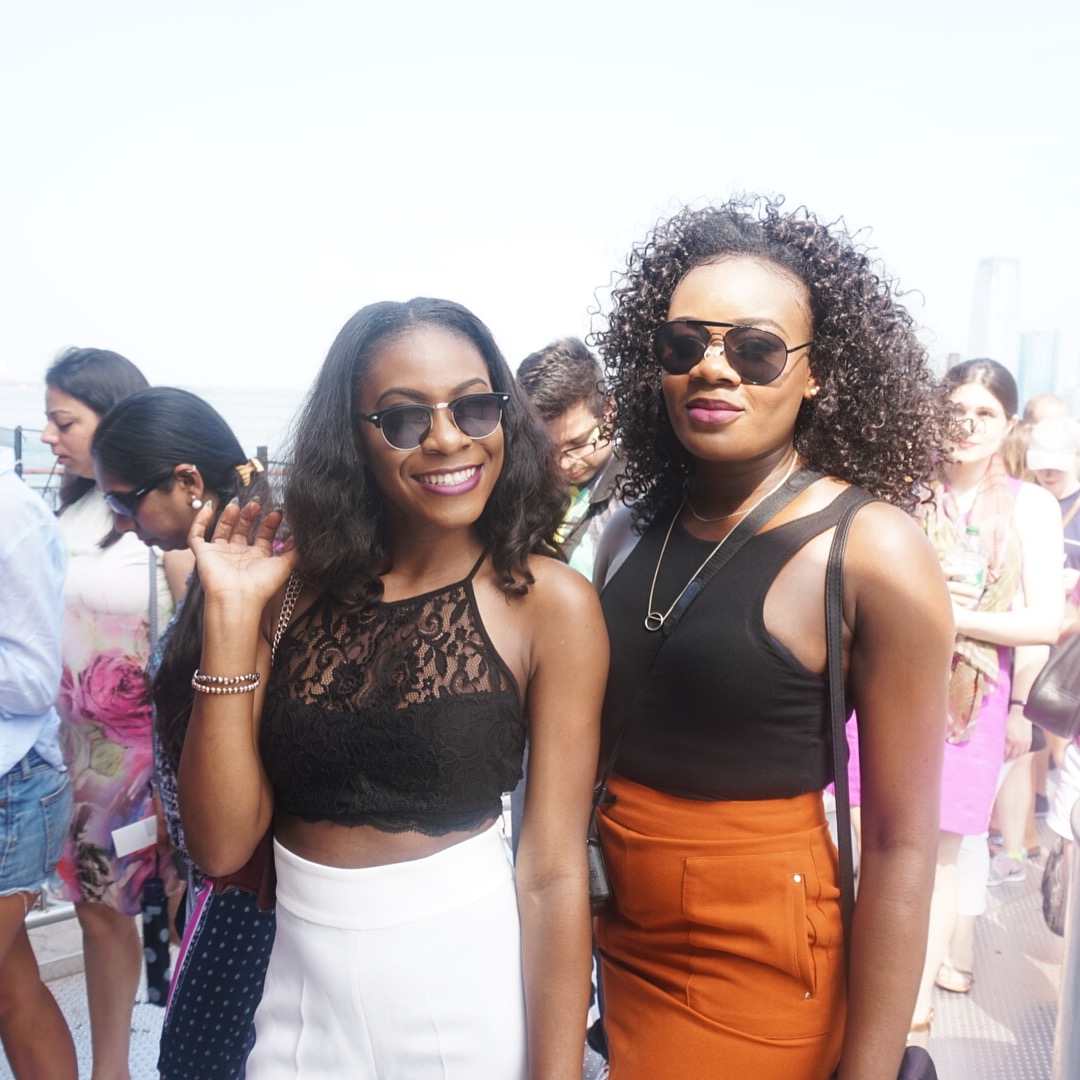 Statue of Liberty
The Statue of Liberty is very historic and was a friendly gift from France to the United States. It represents freedom especially for immigrants going to America to seek better lives for themselves.
Everyone deserves a Statue of Liberty Experience so if you are in New York, you should definitely do this. We used Statue Cruises to get to the statue as it is inaccessible by road.  It was $18 for ground access which is a bang for your buck. You can go all the way to the crown of the liberty statue but that was sold out. I hear you have to book months in advance to reserve a spot. Crazy!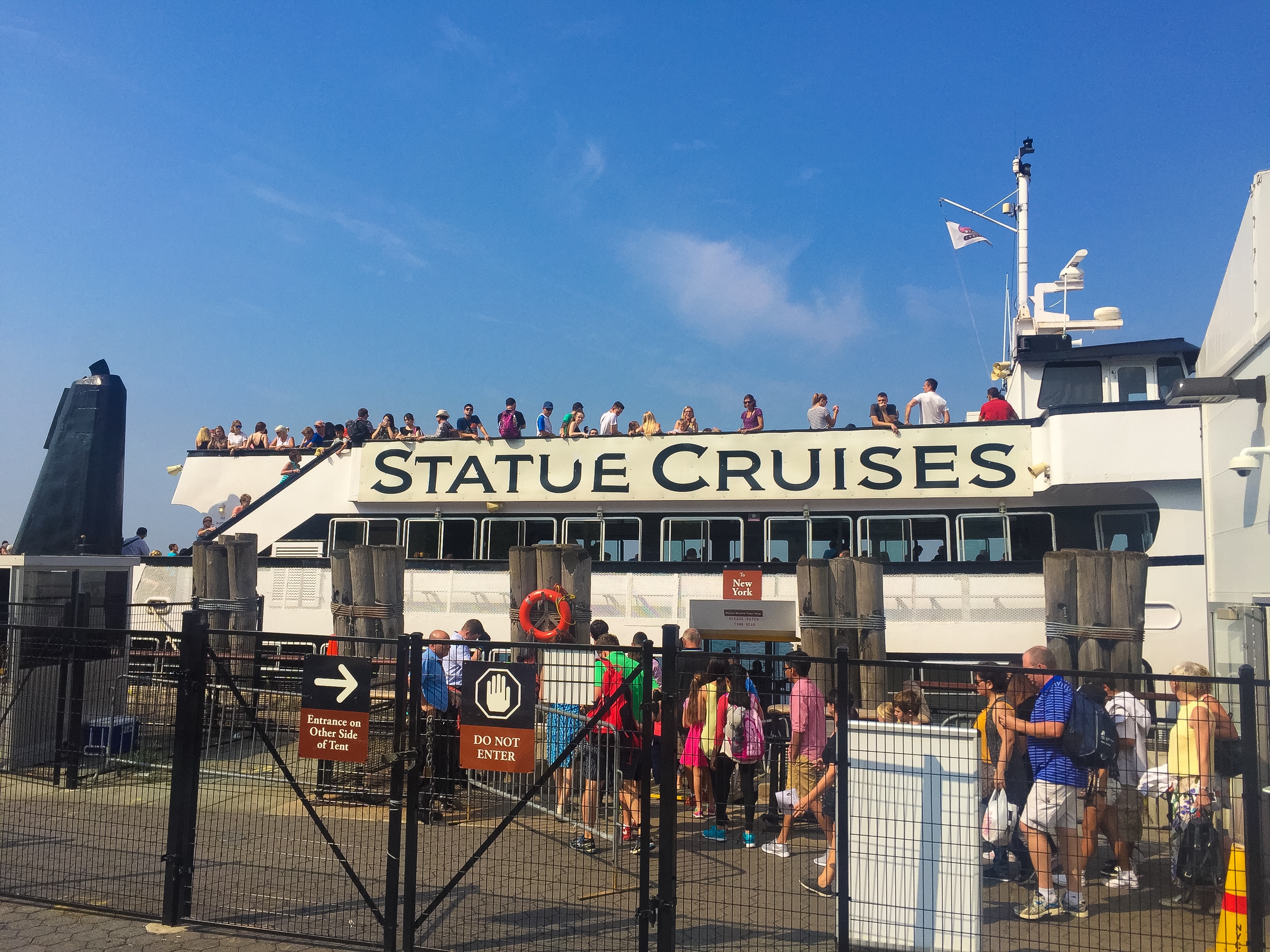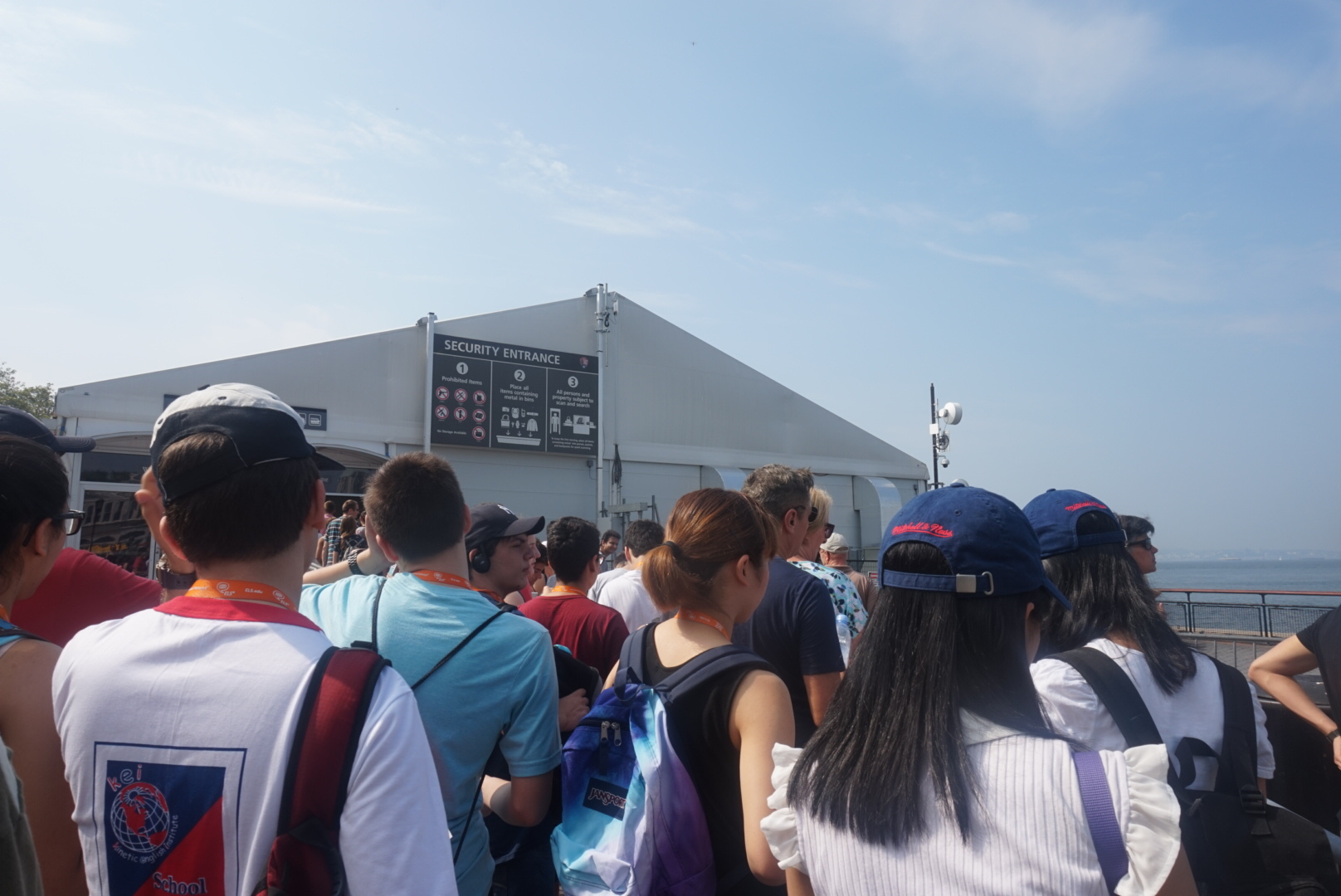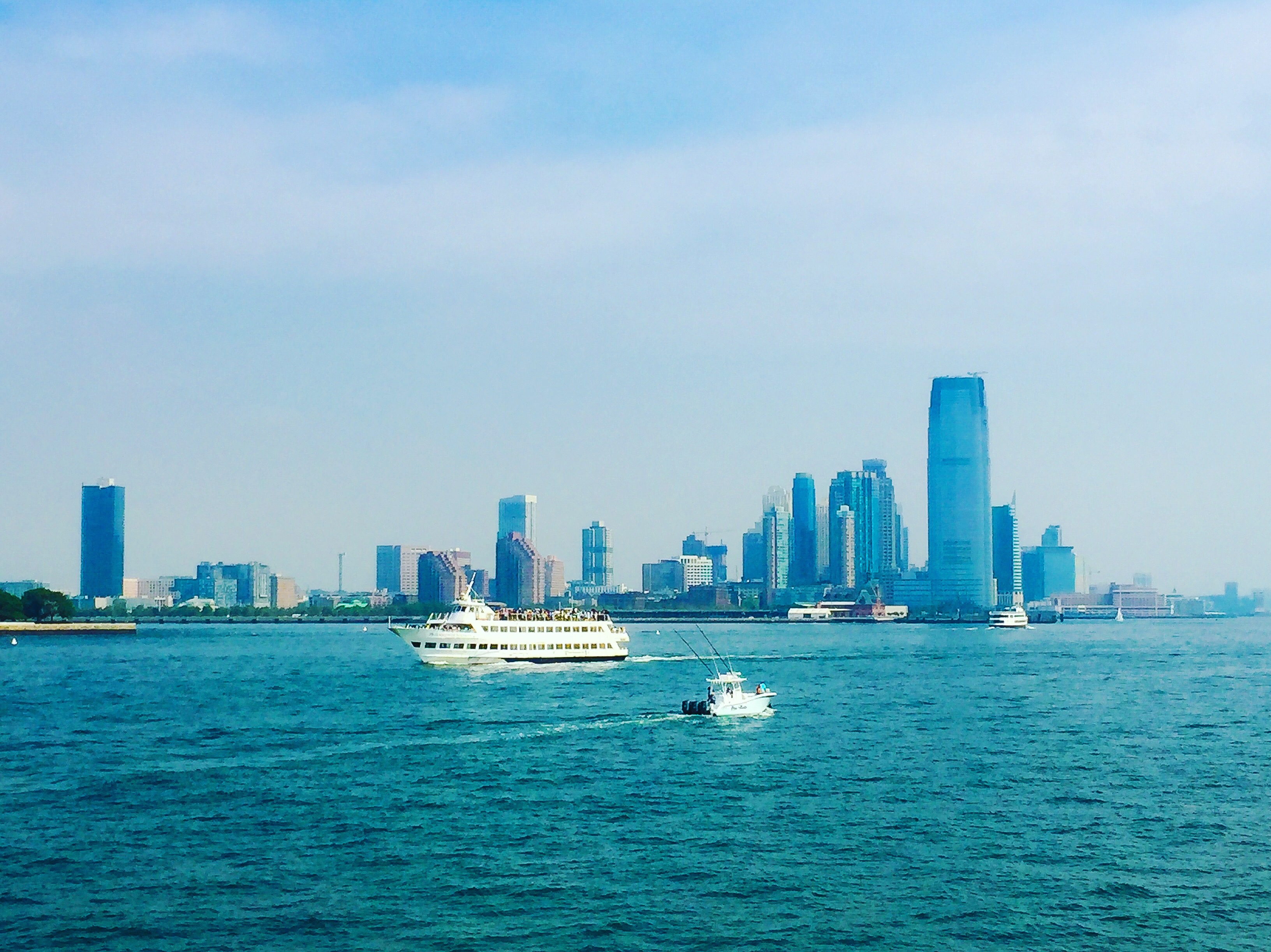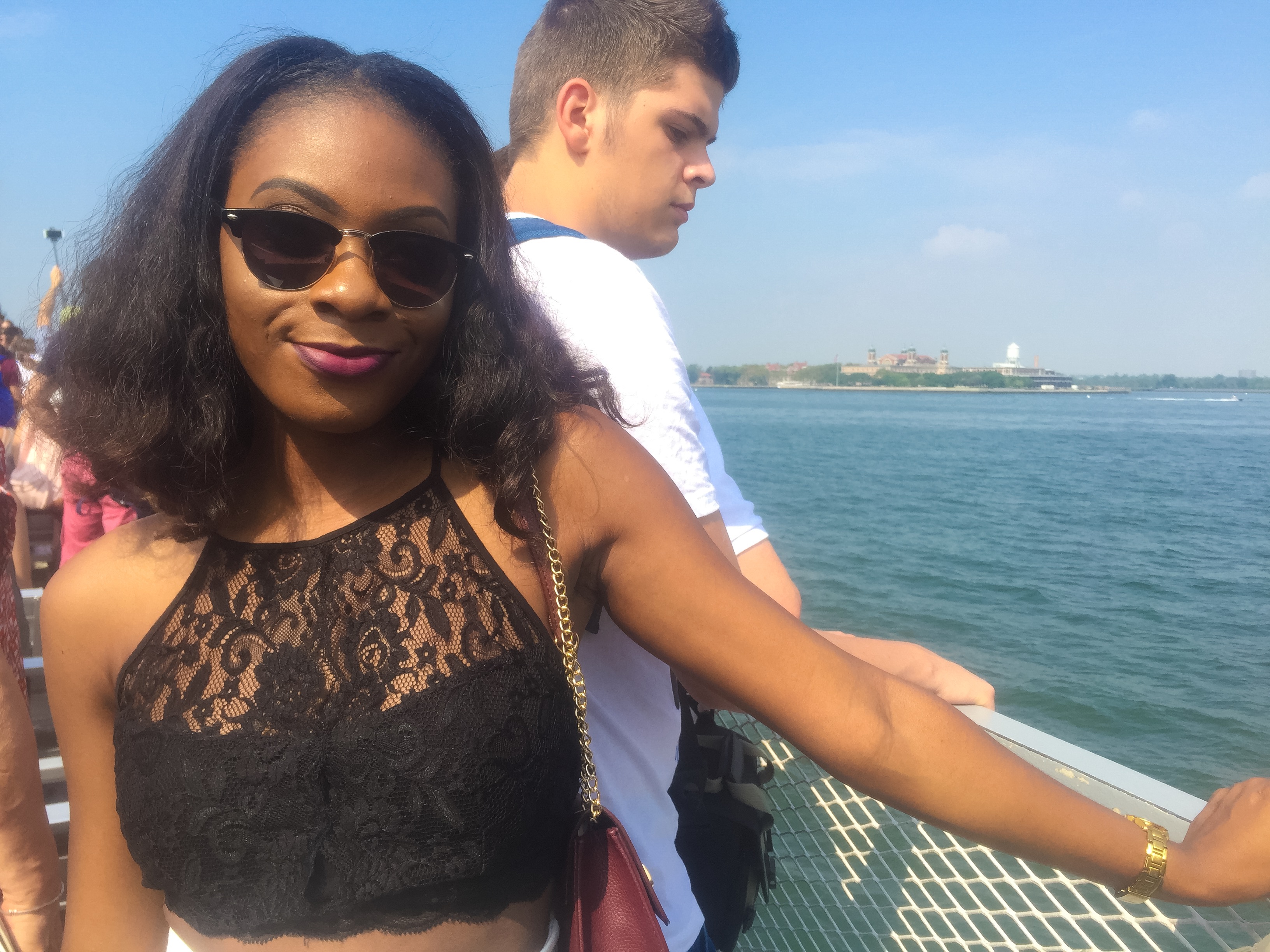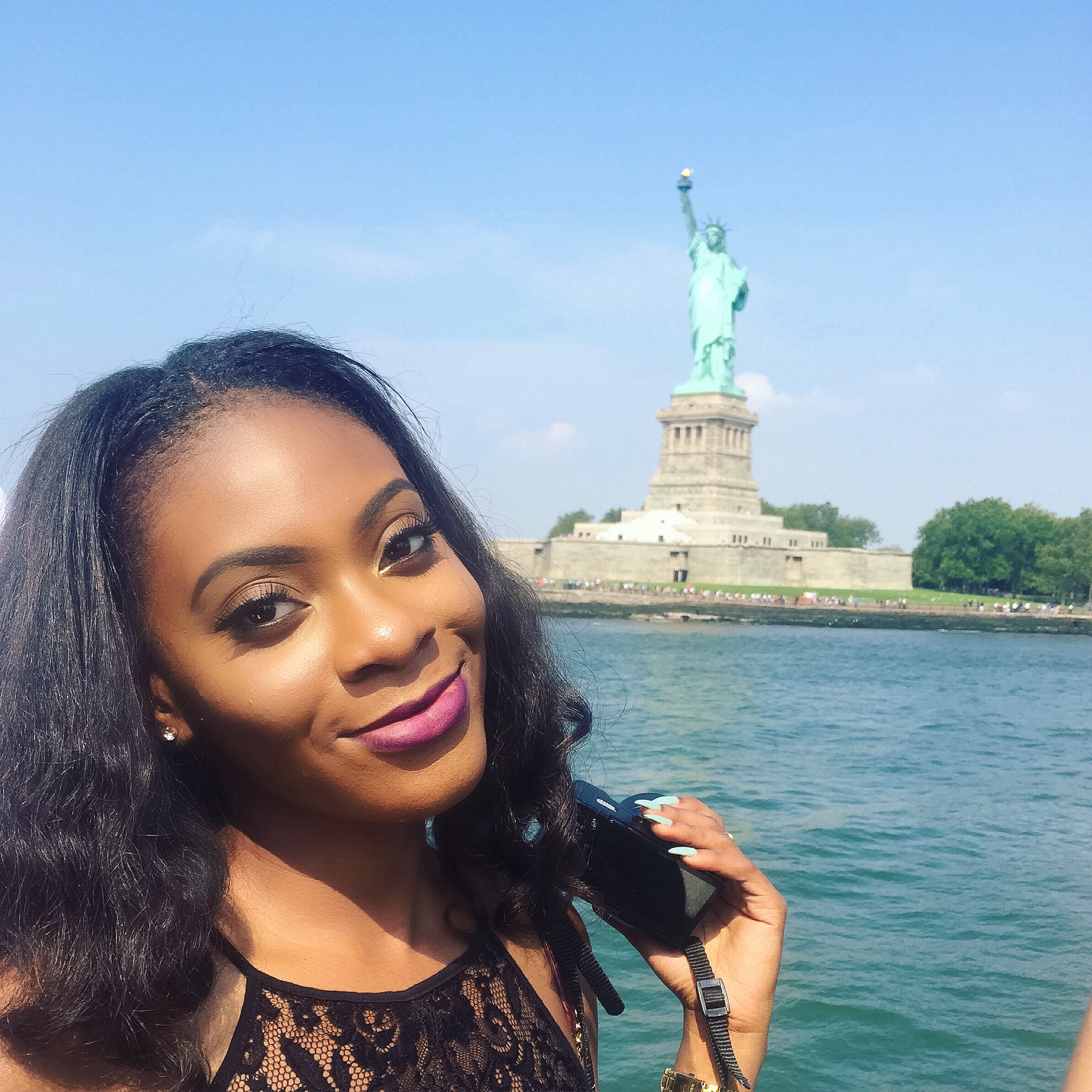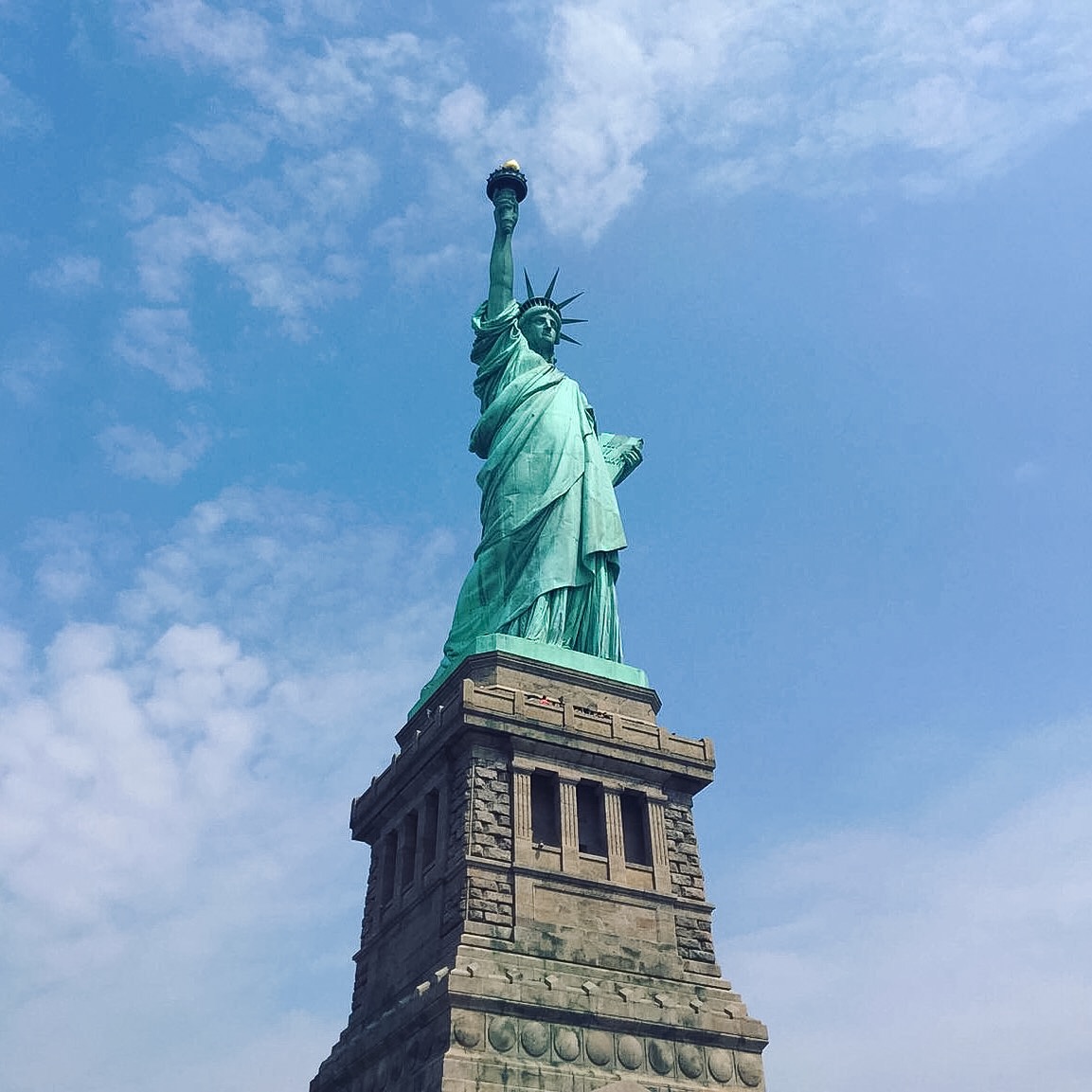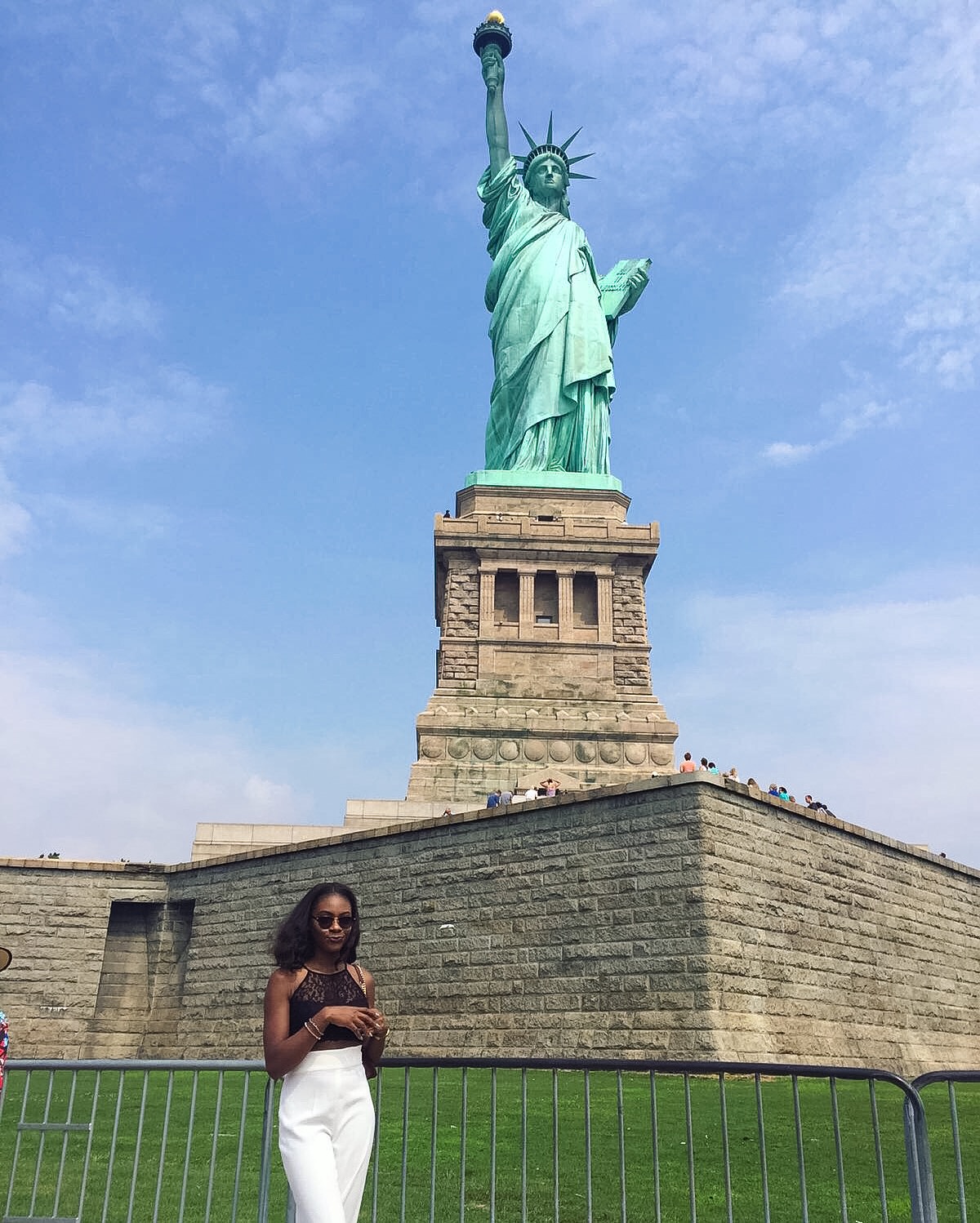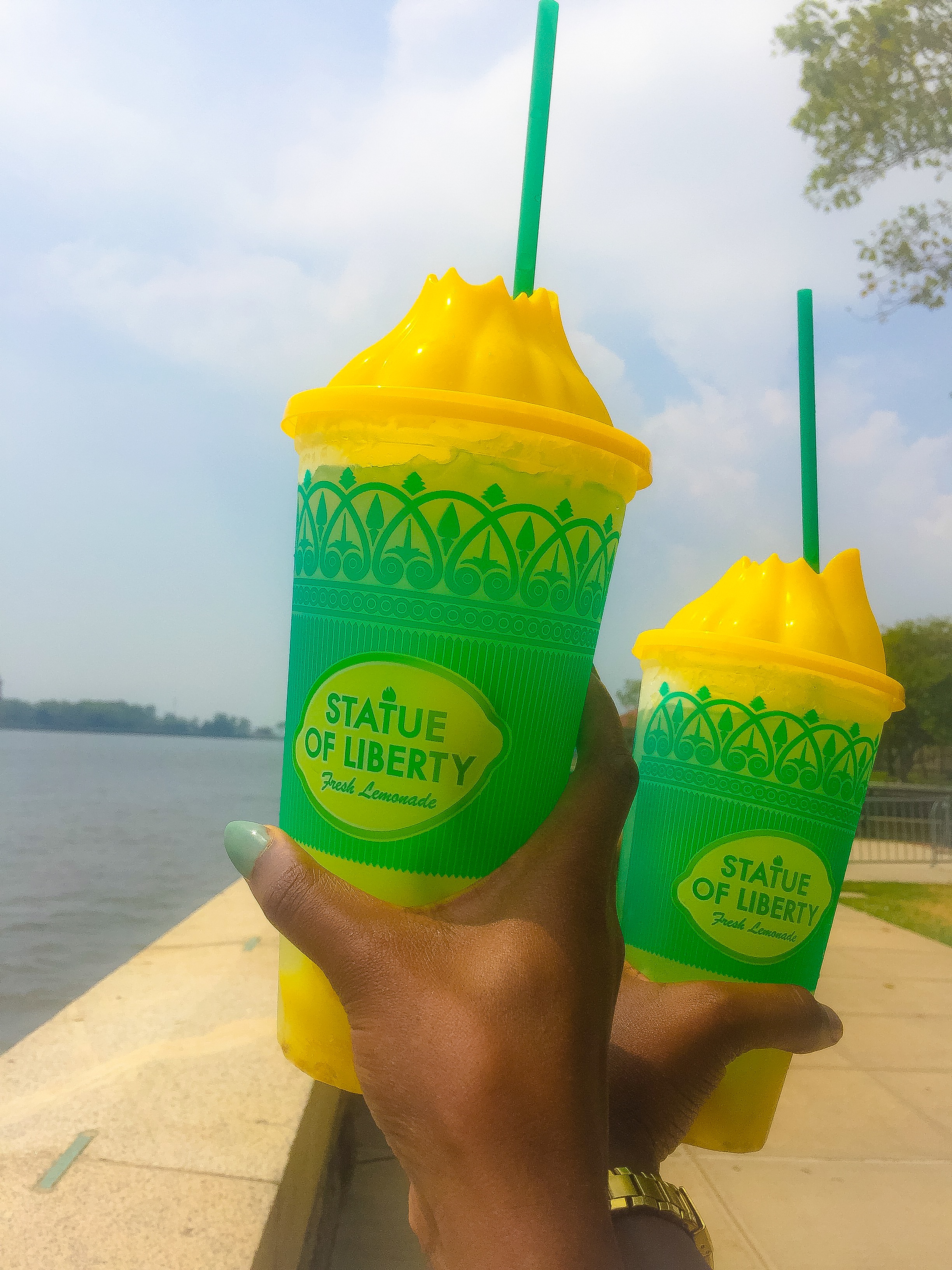 One World Trade Center
You most likely already know about the disaster that happened in September 2011 that totally ruined the World Trade Center. The One World Trade Center was rebuilt and it is currently the 6th tallest building in the world. I got to see it and it was truly beautiful even though I had that bitter taste in my mouth.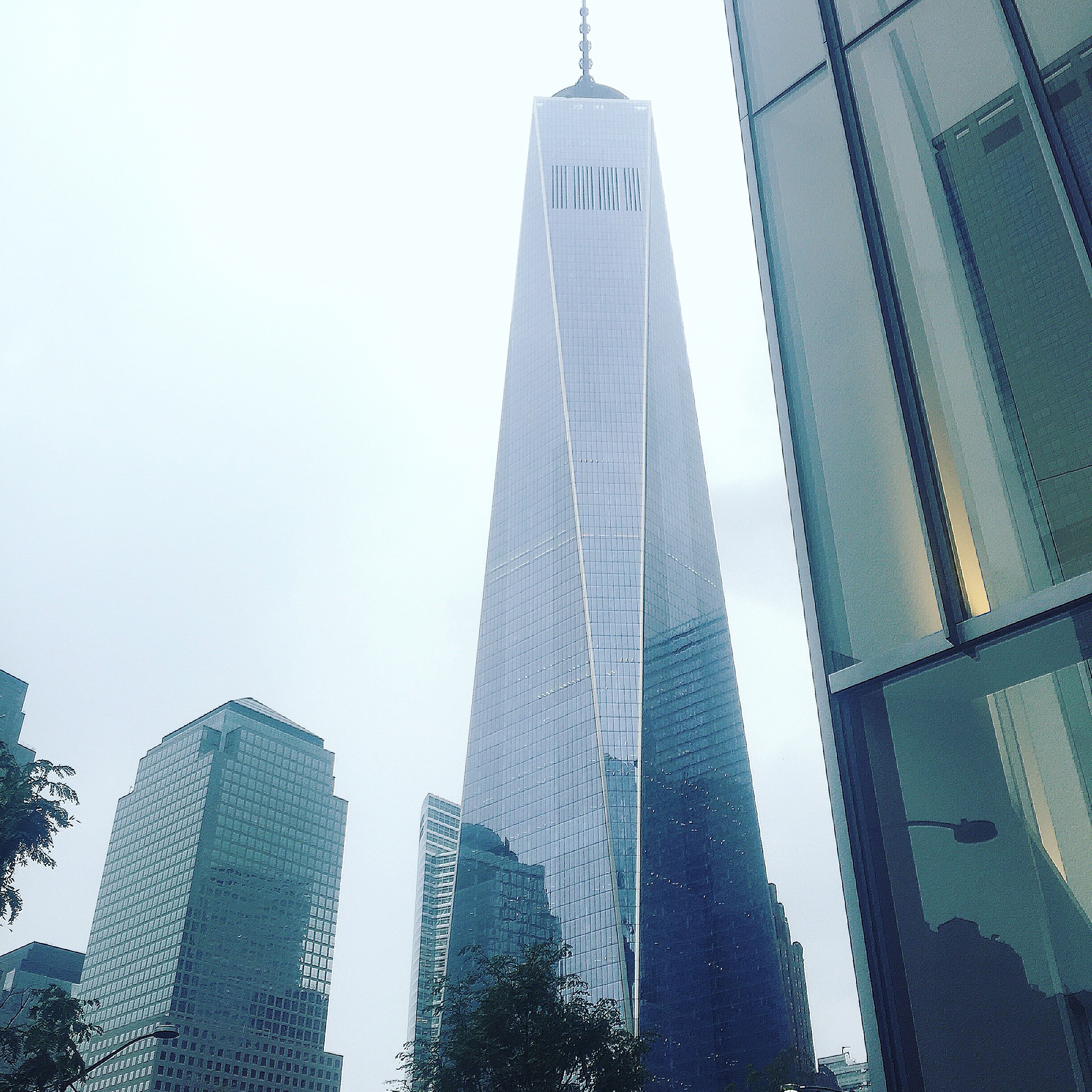 9/11 Memorial
Going to the 9/11 memorial was quite emotional and even though I didn't see it coming, it hit home. Sometimes you simply are just emotionally disconnected from the violence that goes on in the world when you don't know anyone involved, have never been there or whatever else. It's really not that you don't feel bad, you do and you sympathize with the situation but it does not hit too deep but this was a very unfamiliar feeling. Thankfully it rained that day so everyone had something to blame the tears on.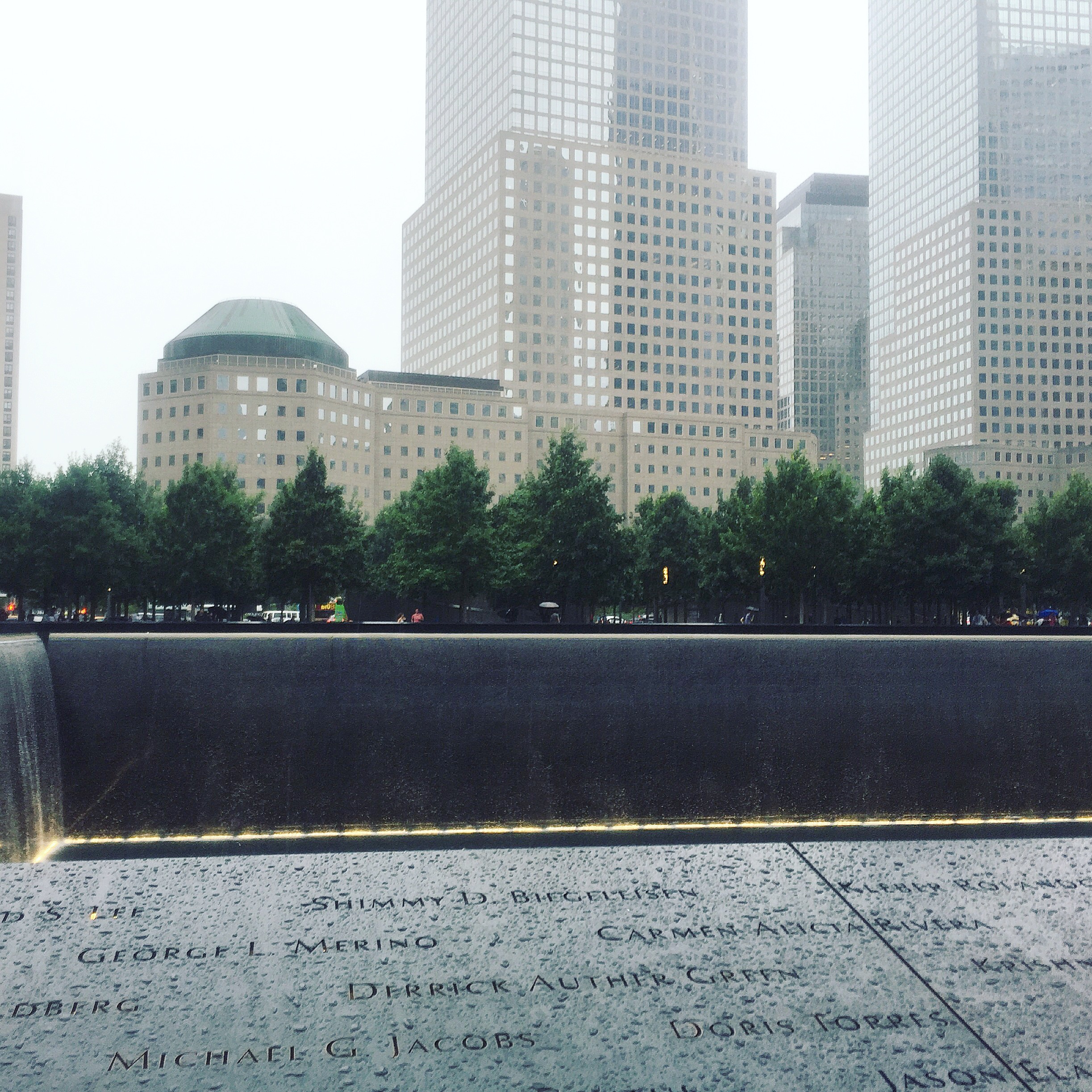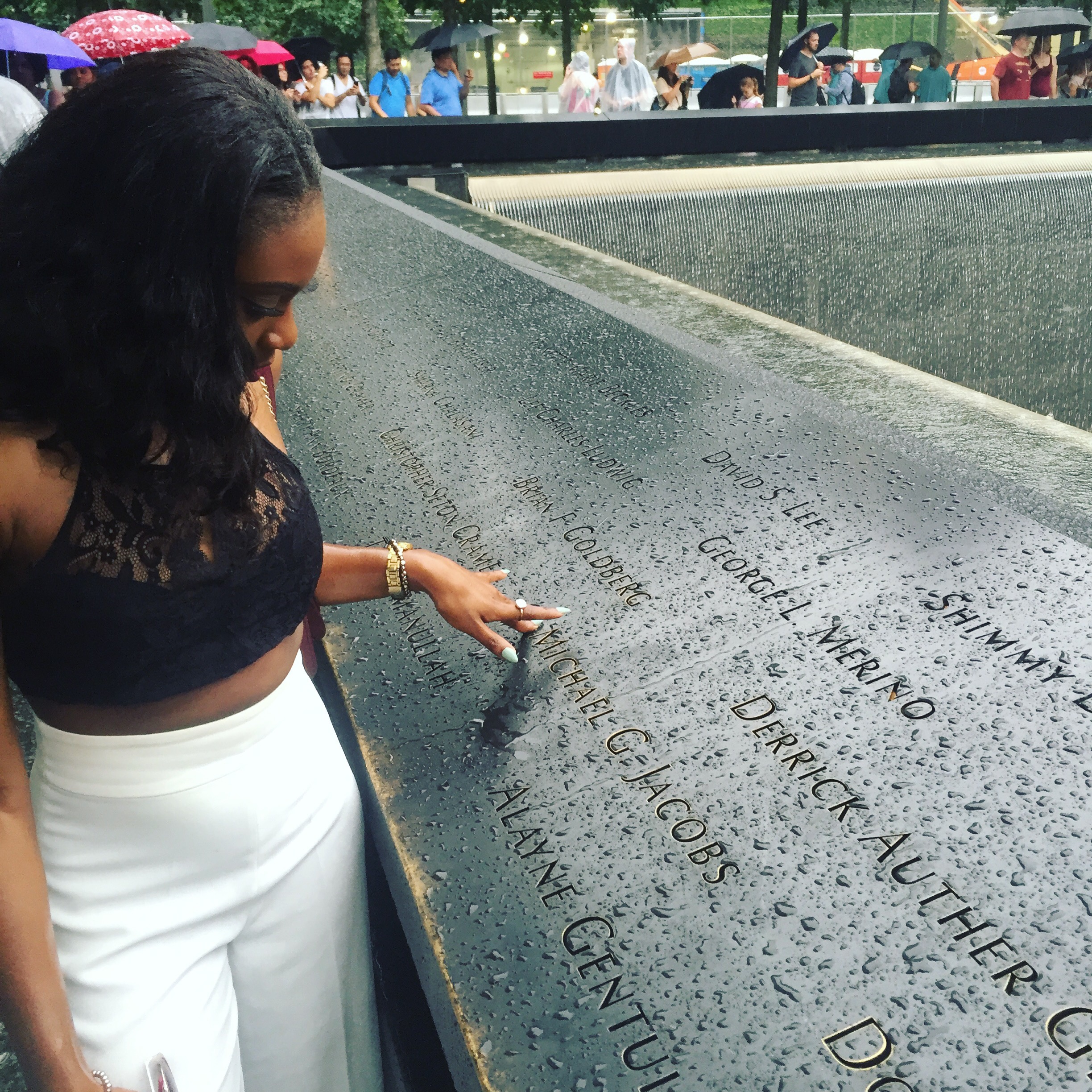 Brooklyn Bridge
I have some of the most random things on my bucket list and one of them was to walk the famous Brooklyn Bridge, which I finally did. Yay. I was super, duper elated and the place is an absolute stunner. On our way to the Brooklyn Bridge though, we saw some really pretty walls.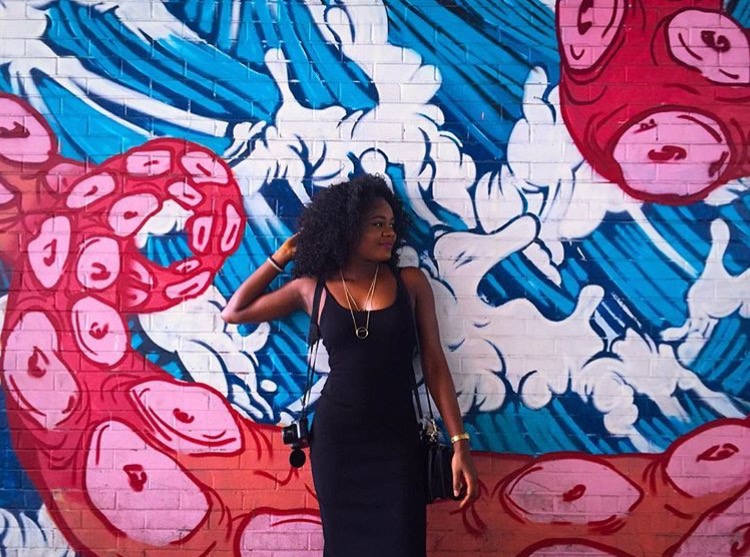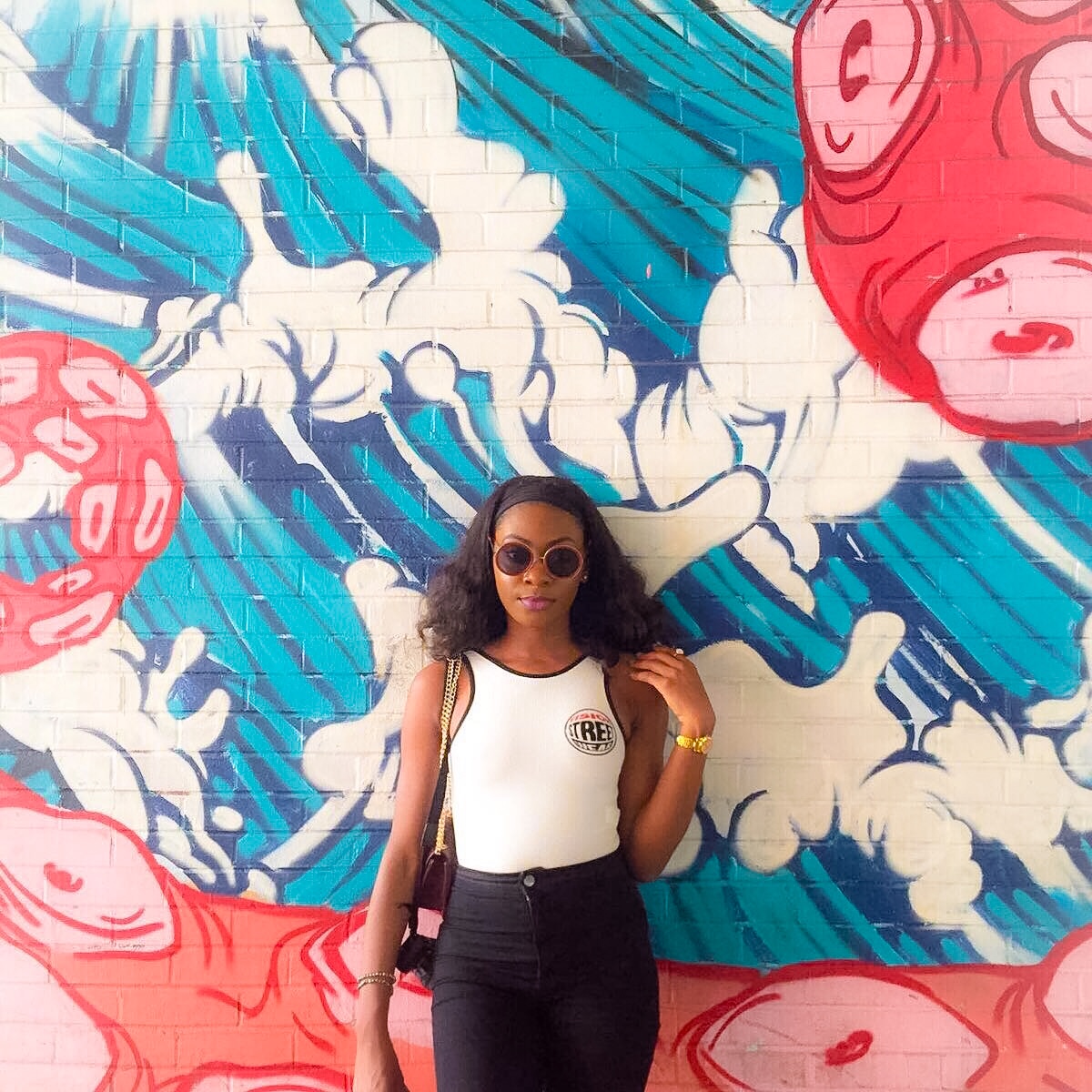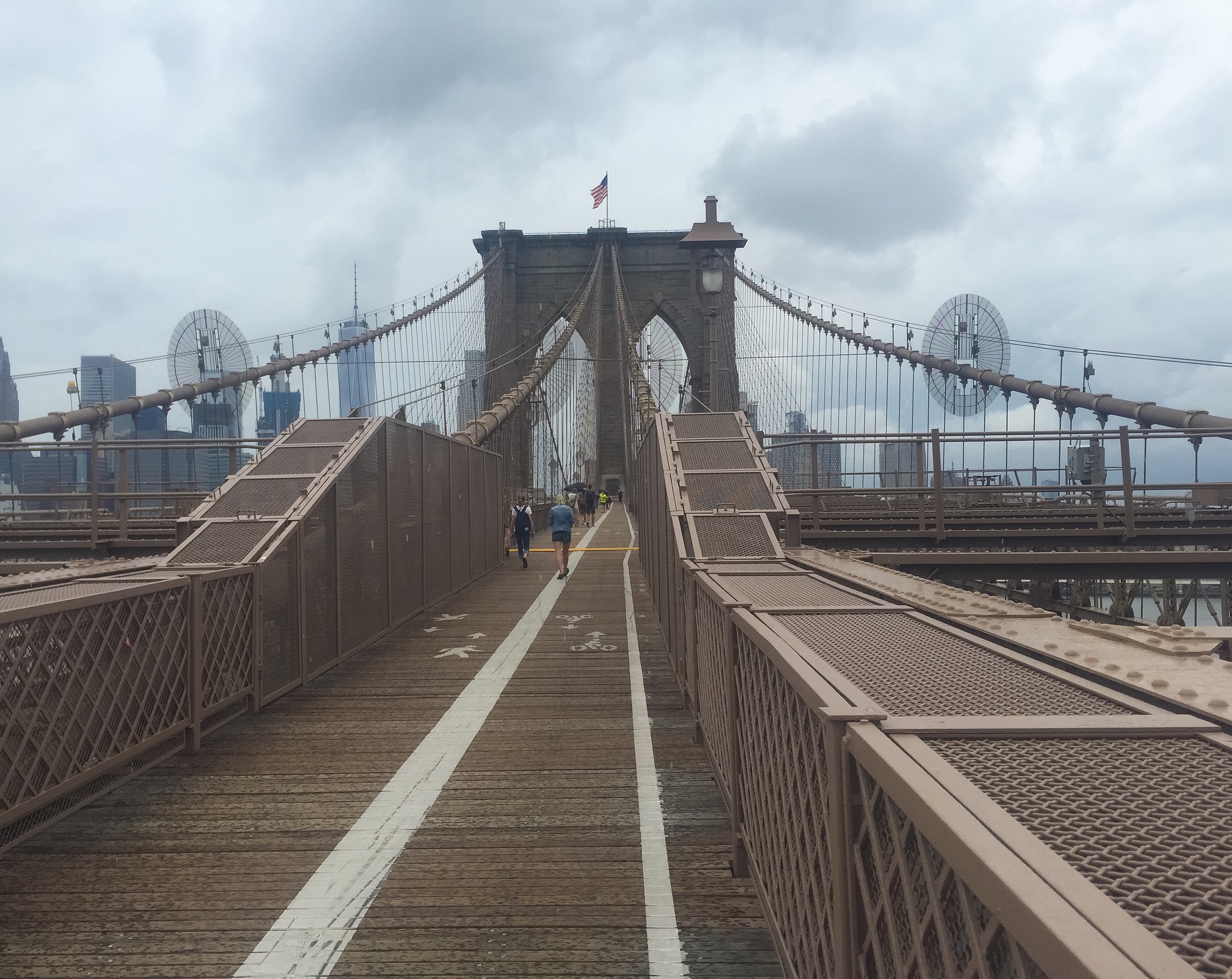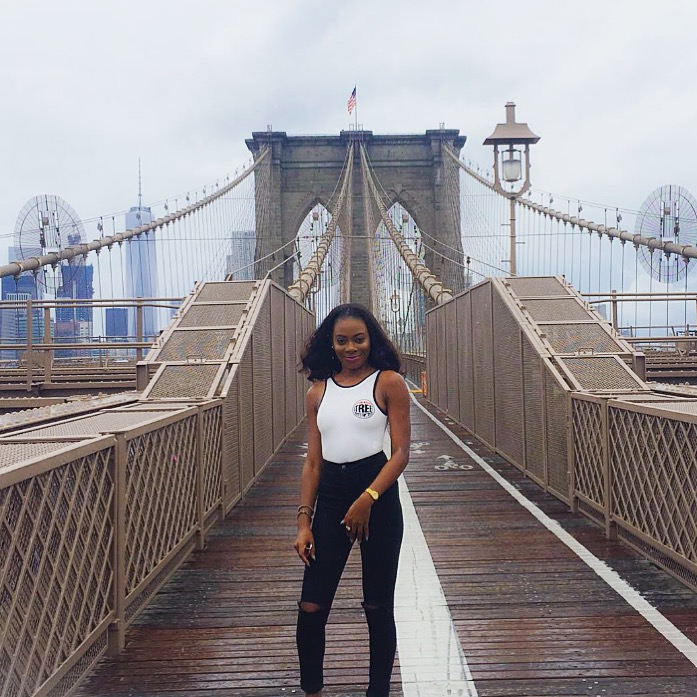 Times Square
Saving this one for last because this was the most chaotic and overwhelming experience in New York and of course, the most memorable. It was so packed and was busting with energy. We had some funny experiences with people there too; the man who came over to rap for me, the man who volunteered to take a group picture of us and ended up charging us for it, the very random introductions, a lot of street performances, etc. Safe to say, New York is blessed with so many different characters.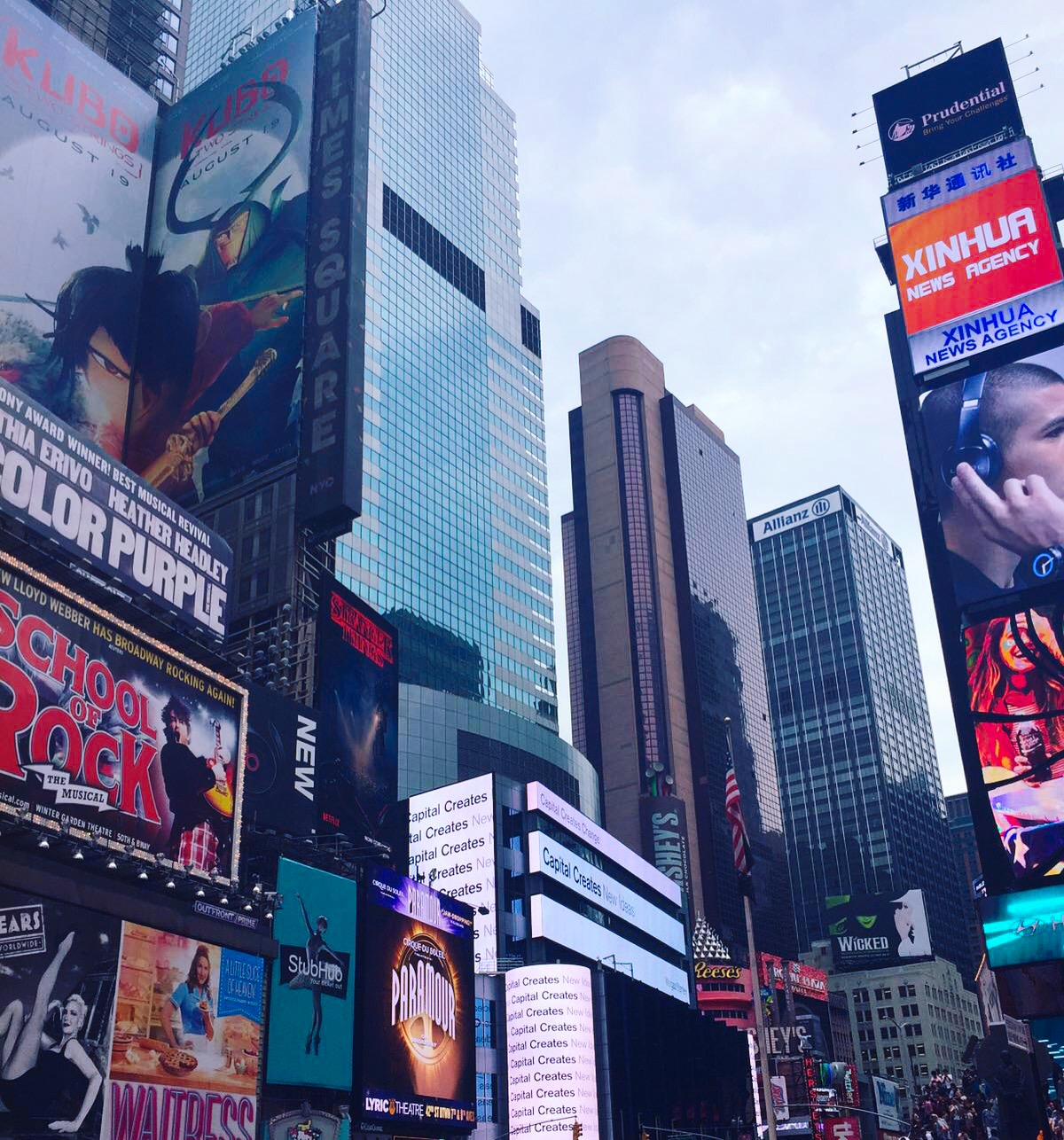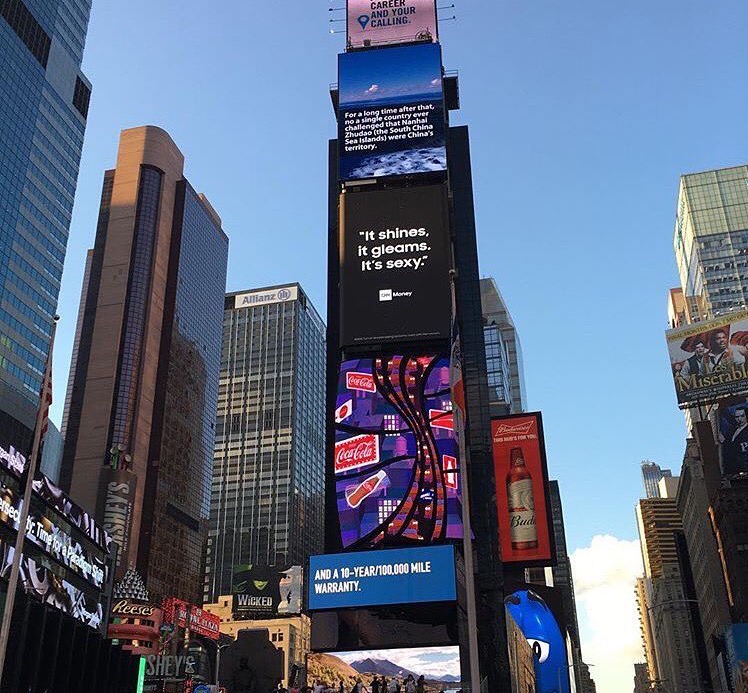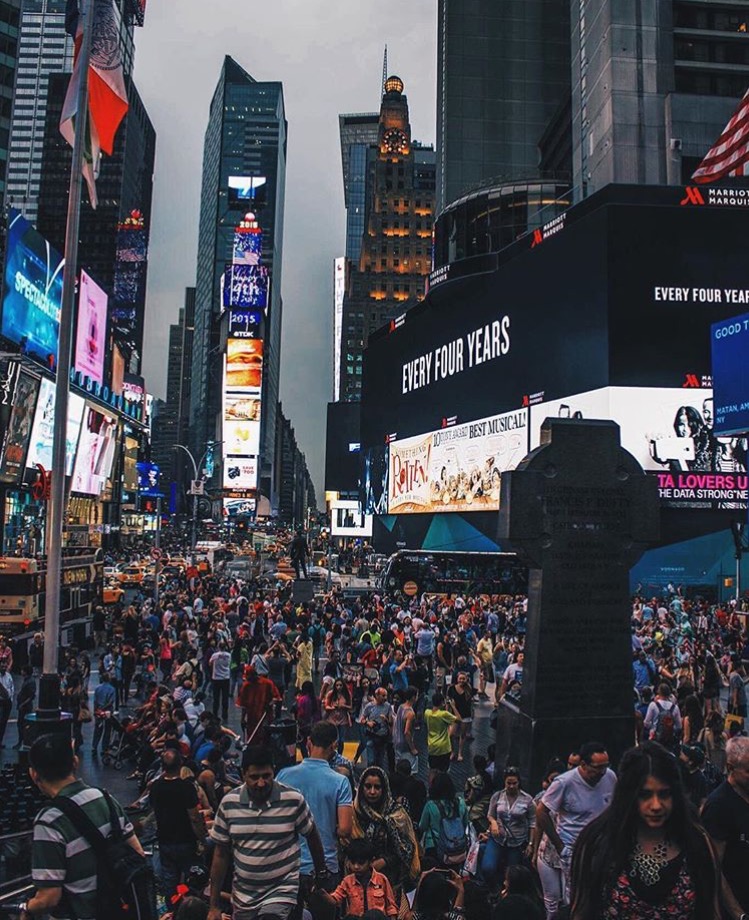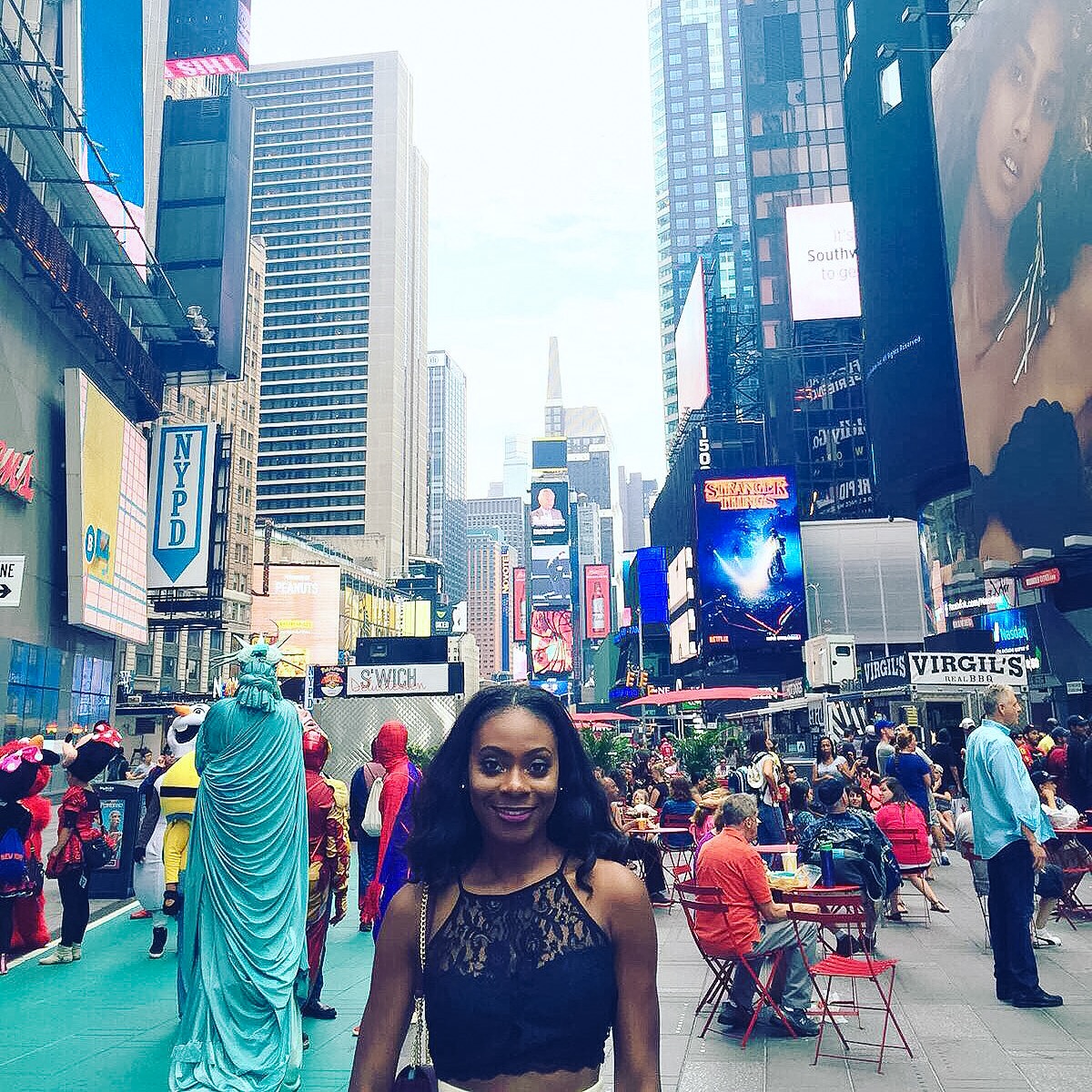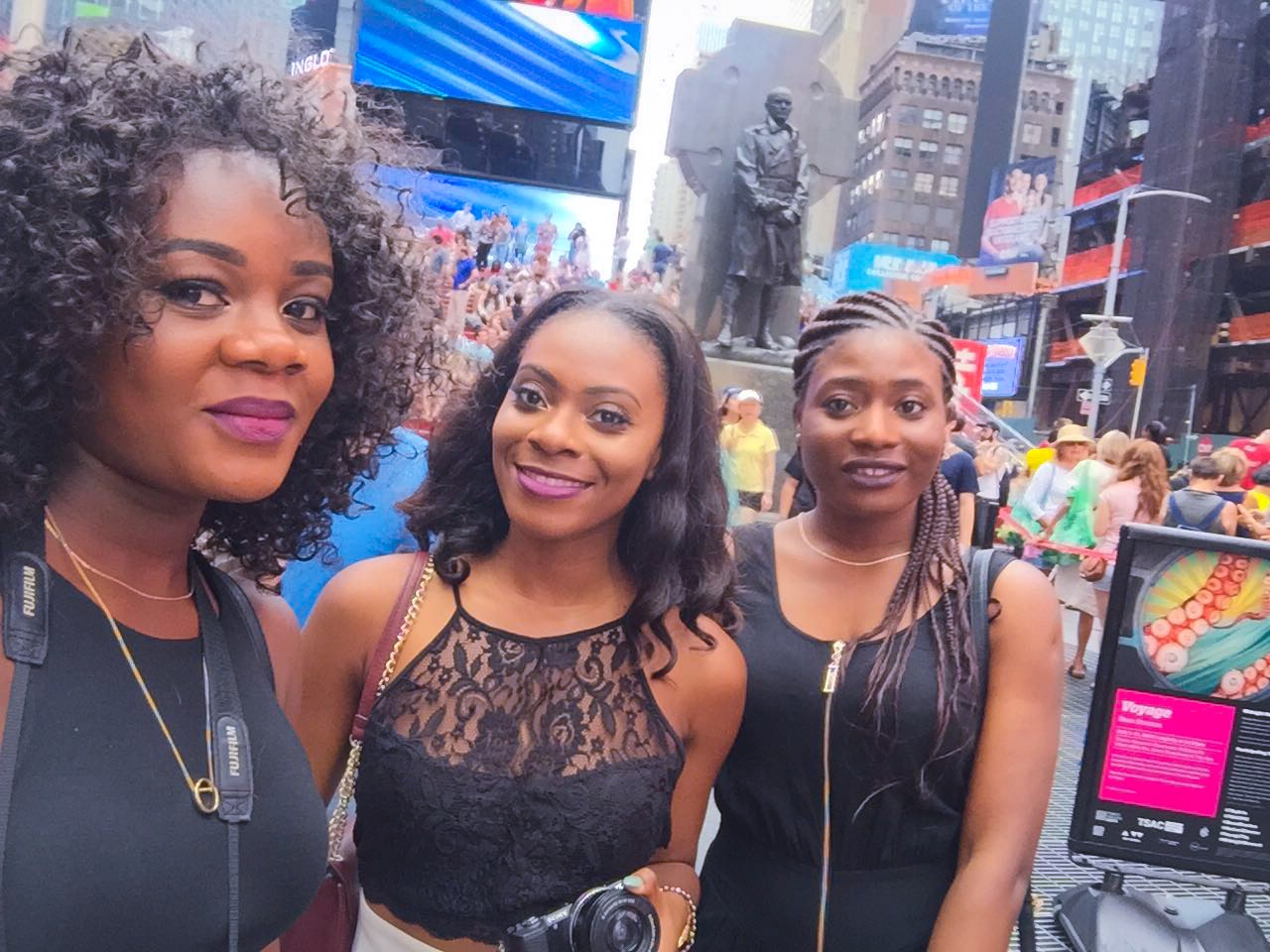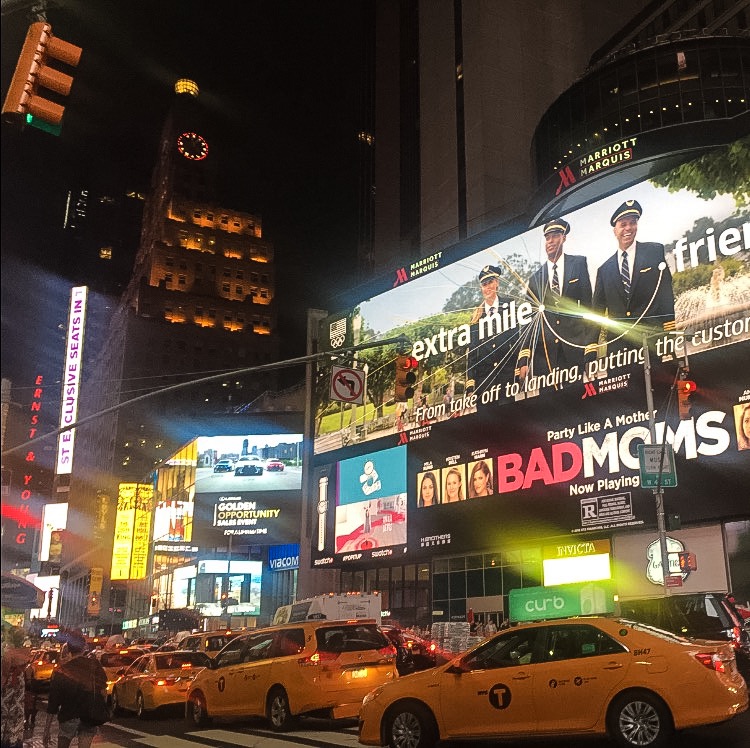 Quick bit on transportation
It is recommended to buy a Metro Pass. New York is better navigated by train to avoid the traffic and that is also a cheaper alternative to taxis. It costs $3.75 for a single ride which I found a bit steep because there are no transfers but it definitely is way better than paying for a yellow taxi. Now that I think about it though, taking a yellow taxi in New York may have been great just for the experience because they are highly symbolic of the city. Maybe next time.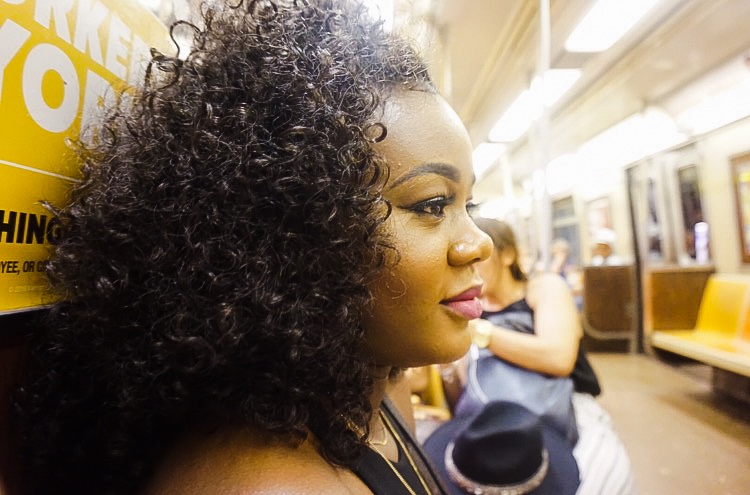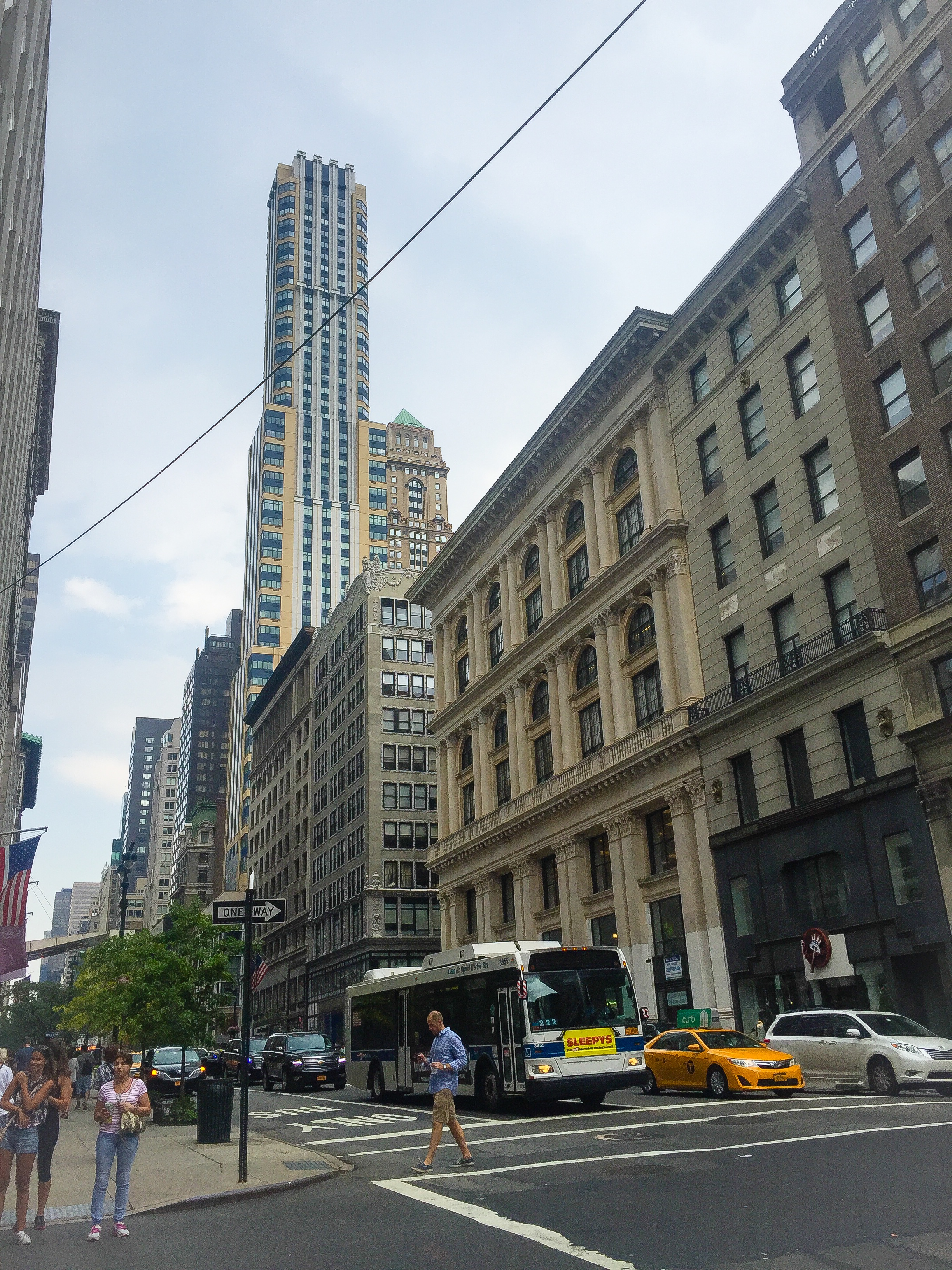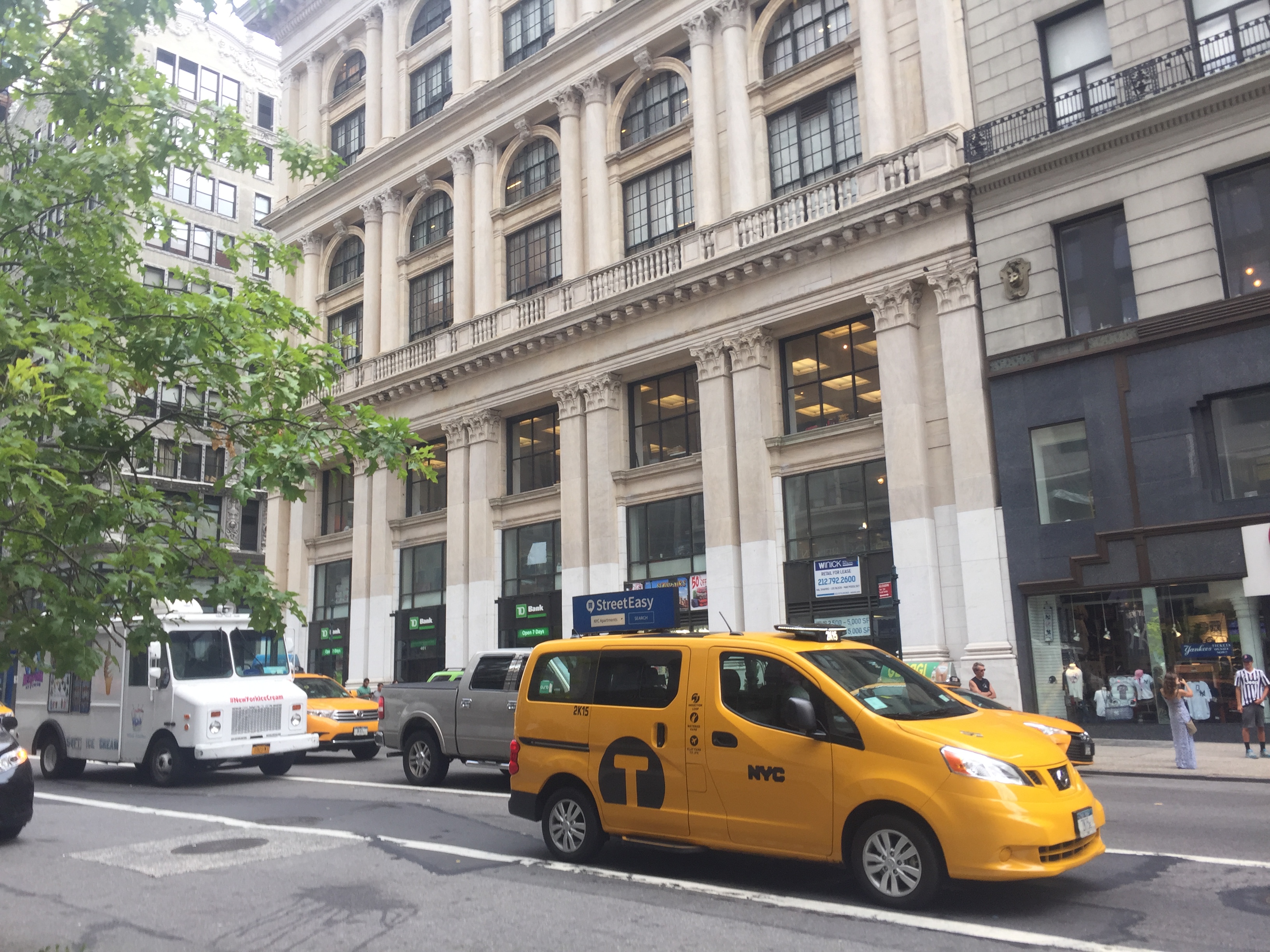 Conclusion
So, that was my New York story and even though I was only there for a short period, I definitely had a bite of the big apple. Do I recommend? Yes. But please, make plans for a few extra days to experience it fully. Don't be like Ufuoma.
Have you visited New York? What do you think I missed? Let me know in the comments! Also, don't forget to subscribe below.
Till next time,

[wysija_form id="2″]