Travel & Photography: Balance between Living the Moment and Capturing it
"Oh look, a deer. Quick, take a photo!" If you're anything like me, I admit that sometimes, my first instinct when I see something interesting is to take a photo. In an ideal world, at least for me, my first instinct would be, "oh, what a beautiful little creature." And then if there's enough time at the end of that admiration, I pull out my camera for a photo.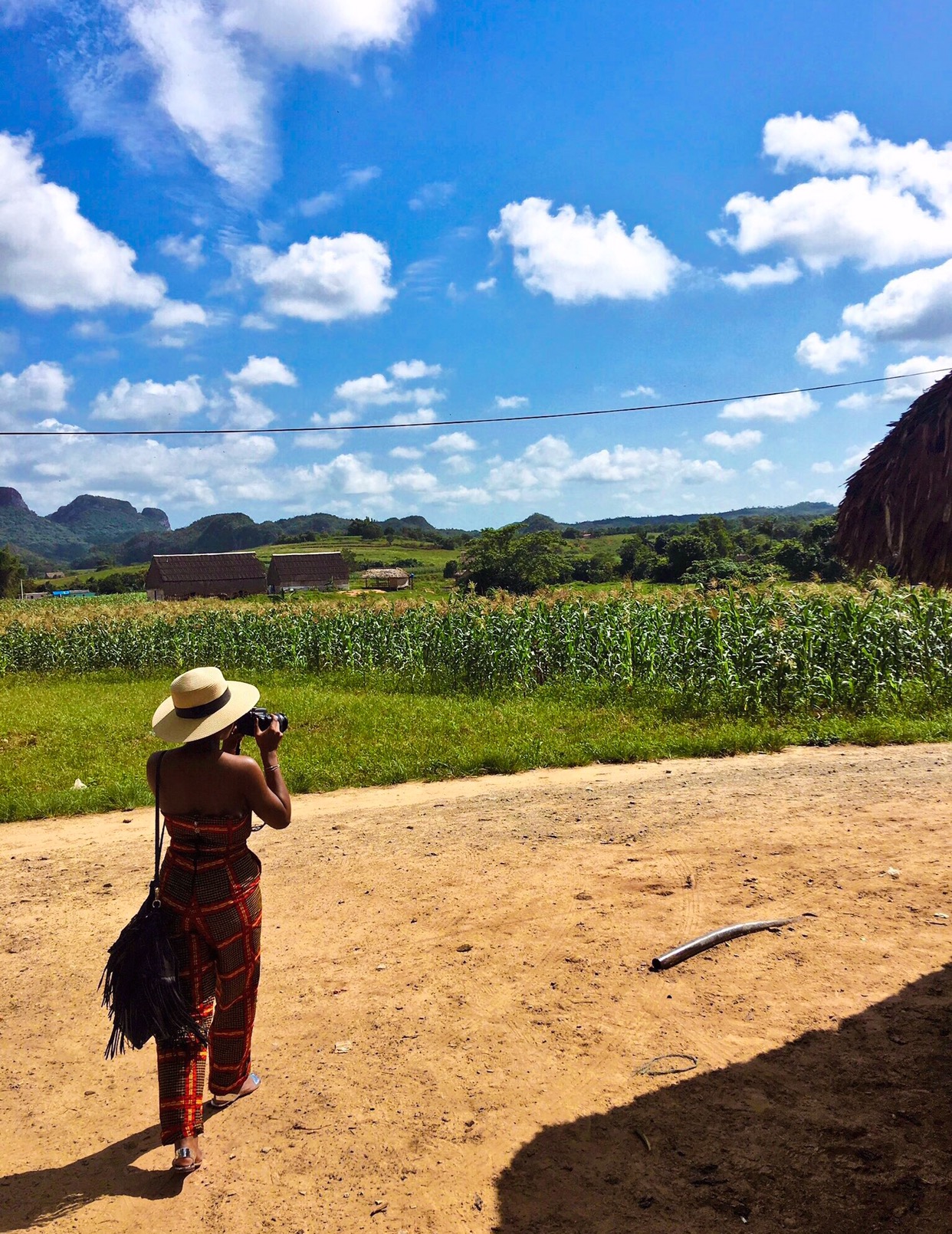 But, without going down that noble route, I frantically whip out my camera. Frantically, because for some reason, it is always unorganizedly tucked far away when I catch a photo-op. Anyway, I whip out my camera and take a photo but I don't stop there. I take yet another photo, and then another until I have reached the conclusion that it's either perfect enough to end there, or it just wasn't meant to be. Rinse. Repeat. Recycle.
If you're anything like me, this is your struggle too. Sometimes I wonder though, did we really enjoy the sheer pleasures of the deer in its natural habitat or did we need to take a photo to convince ourselves that we did in fact enjoy it, OR, did we need to share it on Facebook to convince the rest of the world that we did? Some serious soul-searching going on here!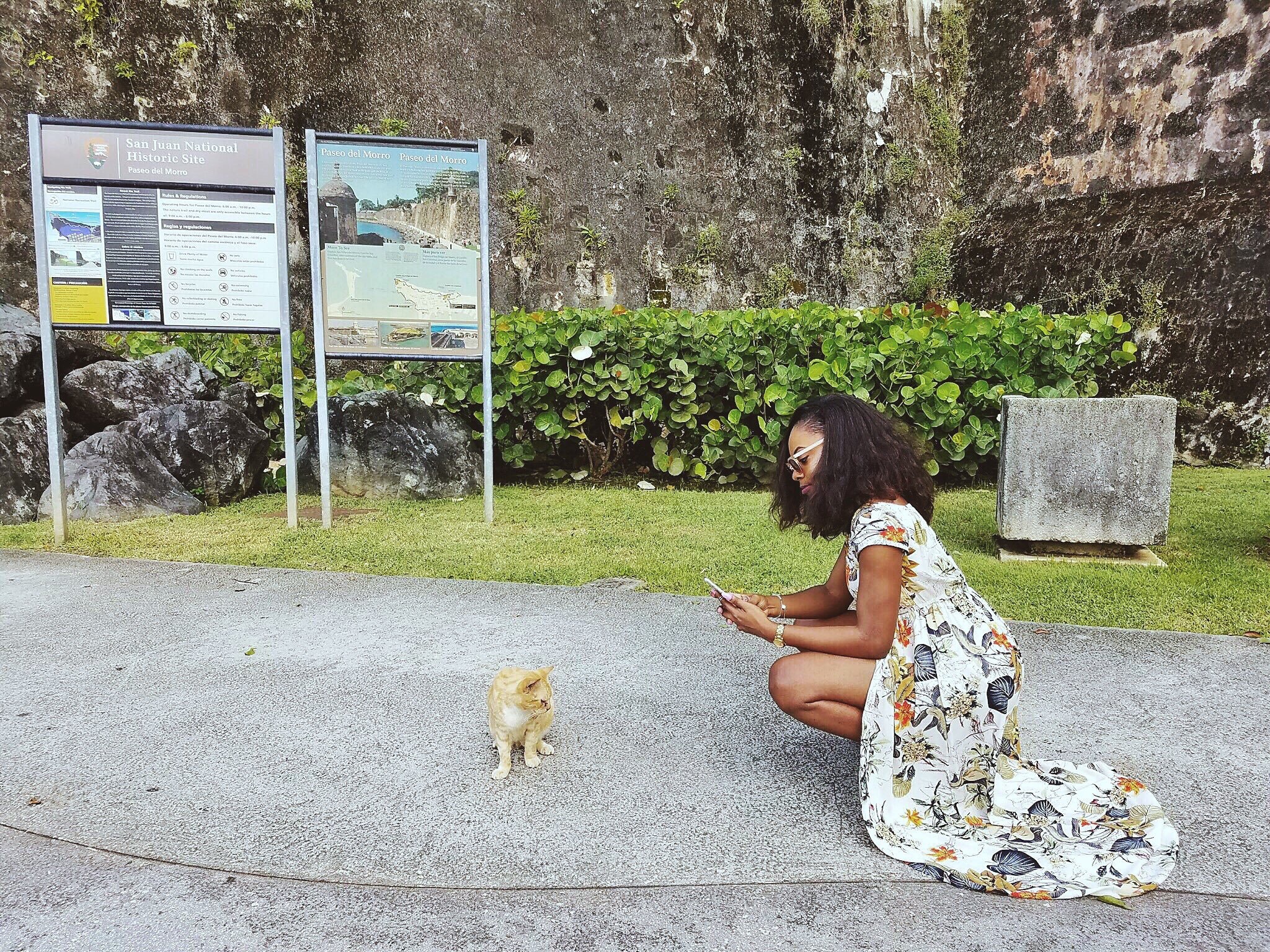 Don't get me wrong. I LOVE a good photo, I love art and I am a sucker for photography, especially travel photography. Matter of fact, I firmly believe that great photographs can add to your travel experience in a special way, when done in moderation. Keyword here; moderation.
We take photos as a return ticket to a moment otherwise gone.
In the world of Social Media, there is a lot of pressure to take the perfect photo. One of the sunset, your Aesthetically perfect AirBnB room, or even your cup of coffee. Has anyone's coffee ever gotten cool because they were still struggling to get the perfect flatlay? Just curious.
As a travel blogger who delights in sharing the places I visit with anyone who cares to see, this is even more challenging.  I love to share but, what length am I willing to go to make sure I deliver that well? Giving up the comfort of a restful vacation? Having to change mid-hike to get a fancy mountain and maxi dress photo? Dying? Surely, there has to be a balance and a healthy one, too.
If you'll agree with me, the balance is: To capture the moment and live in it. That's a win-win situation, at least it is for me.
If you struggle with this as well, here are some ways to make it better and to strike a balance between taking a photo, and snapchatting, posting on social media, sending to family and friends and enjoying and living the moment.
DO YOU HAVE ANY STRATEGIES TO BALANCE TRAVELING AND PHOTOGRAPHING, OR LIFE IN GENERAL? I'LL LOVE FOR YOU TO SHARE IN THE COMMENTS SECTION.
ENJOY THE MOMENT FIRST, THEN TAKE THE PHOTO (OR VICE-VERSA)
I think finding a balance in this case will be getting the photo first and then relaxing and enjoying the moment later. Or, enjoying the moment first and then taking photos later. I personally like to take photos first and dedicate a small fraction of my time doing just that. I do my best to make sure the photos are great in that time frame ONLY. If after the time passes and I am still not satisfied with how they turned out, then, oh well, maybe another day.
DON'T BE TOO HUNG ON THE NEED TO GET THE PERFECT PHOTO
This is the part that I struggle with the most but I am definitely learning. The need to get the lighting right, the angles right and everything perfect. It is important to know that not everything will be perfect and that's okay. The most important thing is, you are having a great time and perhaps spending time with loved ones.  Photos are great but the memories will (hopefully) be there forever.
OPT FOR VIDEOS INSTEAD
For capturing memories, videos can be more effective as there is less pressure to get the perfect angle or lighting and it helps you actually live in the moment better than photos allow. Even more effective are technologies like the Go Pro that can be strapped to your head, giving you room to enjoy the moment and capture it.
PRACTICING 'LATERGRAM'
Latergram is a popular instagram hashtag for posting after the event. Instagram, insta, is usually geared towards on the spot, in the moment posting which sometimes may rob you of the joy of enjoying it. But, who makes the rules anyway. With latergram, you can post much later.
HIRE A PERSONAL PHOTOGRAPHER
Hire a personal photographer through services like Flytographer, Shoot My Travel and El Camino and have someone else take care of your vacation photos for you without worrying about it yourself. This will give you room to truly enjoy the moment. I think it is a great service for family vacations and maybe even solo travel. They also offer services like a surprise proposal shoot, city tours, etc.  It is most likely the priciest option on this list but, worth the mention.
PUT THE CAMERA AWAY
Sometimes, this is all it takes. Nothing too complex. Put the camera away, put your feet up and enjoy the moment. The world isn't going to crumble if you didn't get one more perfect picture of the Eiffel Tower.
---
I hope you enjoyed reading this post and you have found some ways to achieve the right balance. This is like a little note to myself as well as this is still an area I am constantly working on. Do you have these struggles too? How are you able to manage it? Share your insight and experiences with me, and everyone else who reads this.
Subscribed to the blog? You should be. Enter your name and email address here and you will receive email updates on new posts, travel advice, destinations and so much more.
Thank you for reading and see you next Friday when I'll start sharing my Cuba travel experience here.
Until then,