I Fell in Love with Viñales, Cuba and You Will Too!
Oh, Viñales! Viñales was a last minute addition to my Cuba travel plans. When I booked my trip to Cuba, I was only dreaming about the famous city of Havana and the beach island, Varadero. Casually scrolling through Instagram's explore page one day, Viñales popped up. I saw just how beautiful it was and I knew I just had to sneak it in there somehow. I didn't know how but I was going to do it and I am so glad that I did.
Viñales is Cuba's countryside where most of the farmers reside. Picture a vast valley of green plantations, tobacco farms, Cuba farmers in their element, coffee farms, horseback rides, and a cultural immersion and there you have it: Viñales, Cuba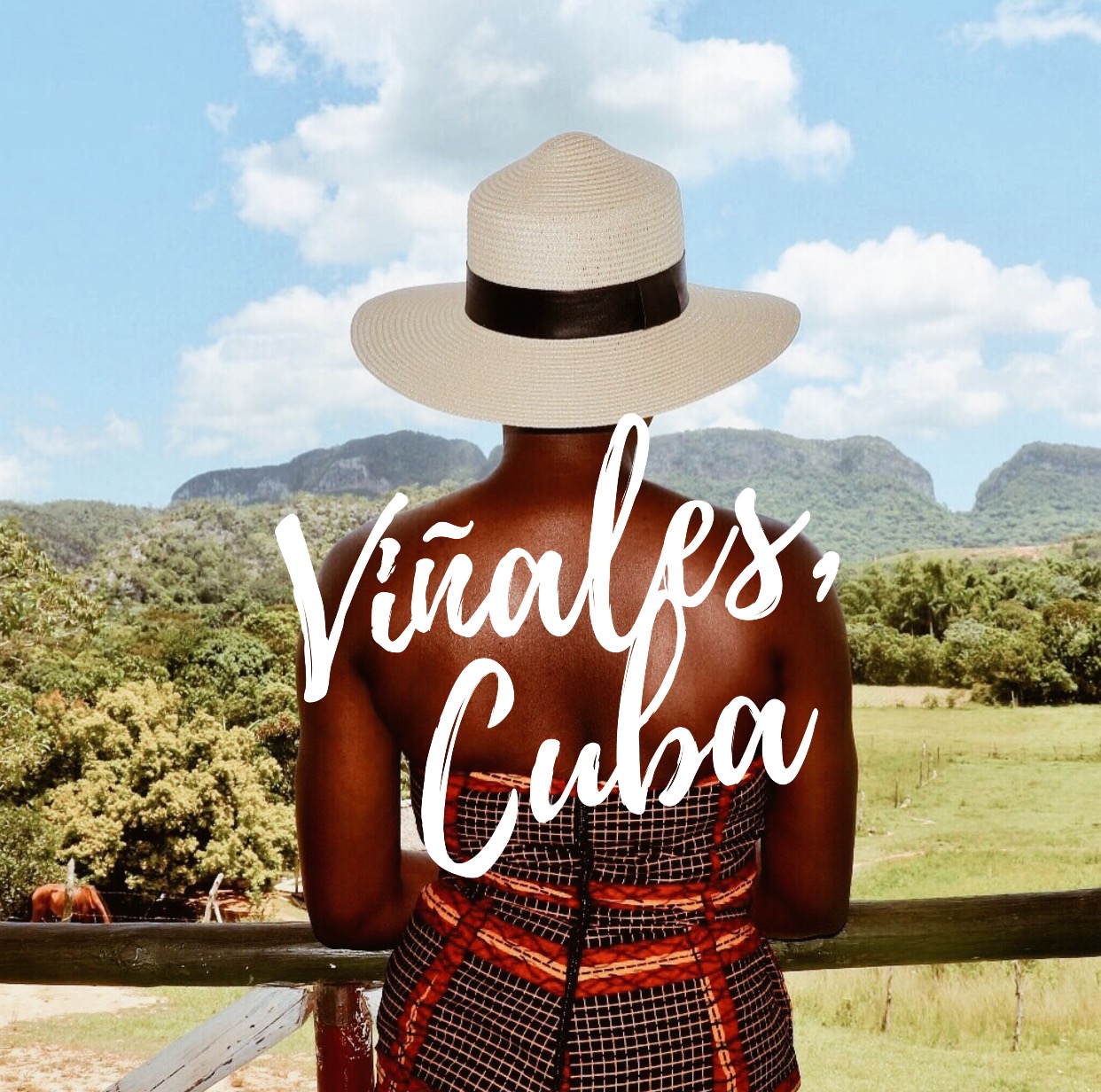 Life is simple in Viñales
One thing I really loved about Viñales was just how simple life was. I felt like whatever problems I had didn't mean anything in that moment. It was kind of like, life stood still.
Here's the thing with the people of Viñales; they were very grateful and content with very little, or so it seemed. Very little to them meant it was just enough to get by. They had a roof over their head, a farm where they could get fresh produce, bomb cigars and clean fresh air and to them, that was all they needed. They were some of the most passionate and kind people I ever met.
Tip: Don't forget to ask for permission before clicking your camera at these people for a portrait. Say 'Puerdo tomar una foto' meaning 'Can I take a photo?' Most of them will say yes but I think it is proper etiquette to ask first.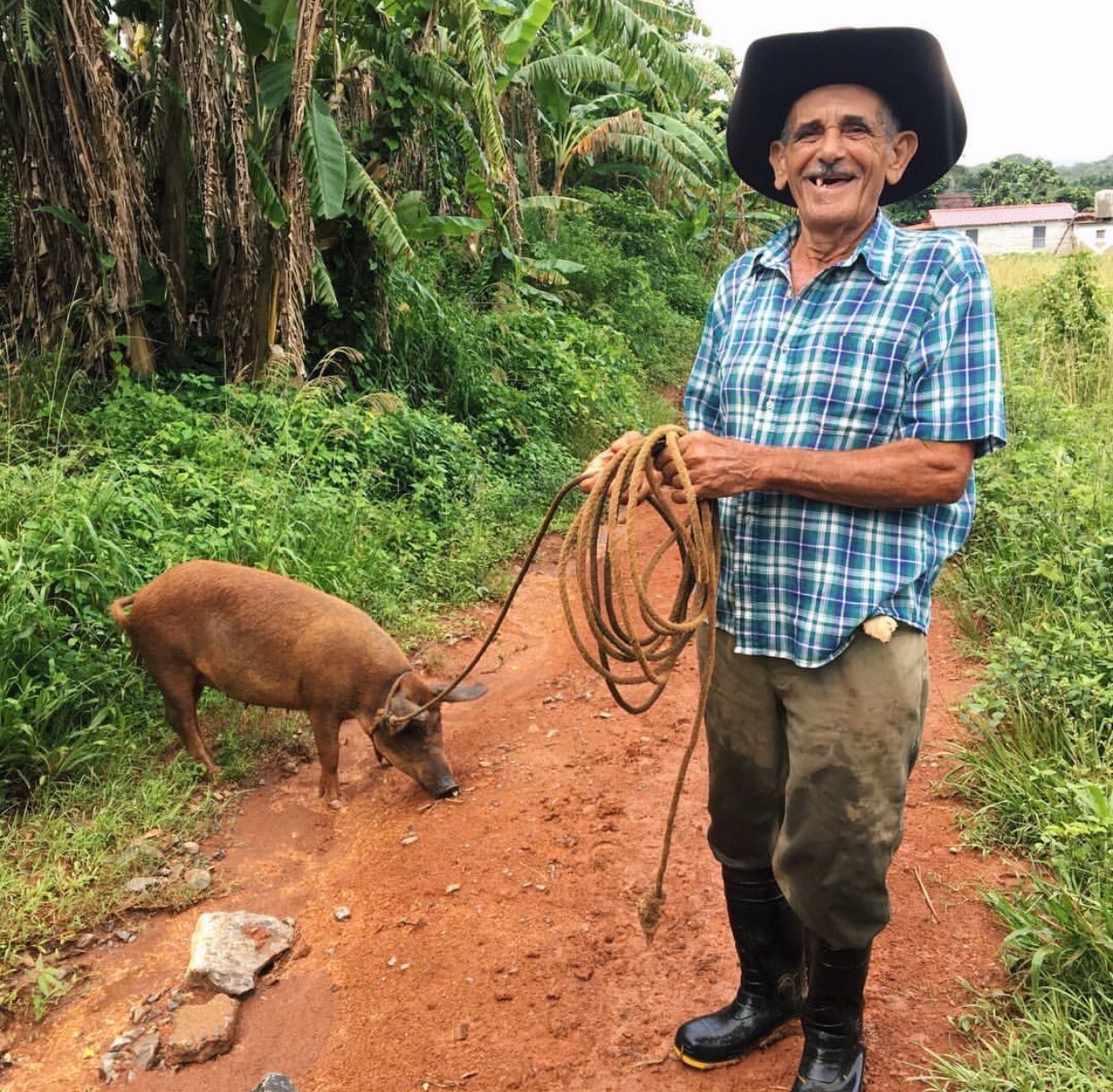 Side Note: Getting to Viñales
In case you were wondering, Viñales is about a two hour drive from Havana, Cuba. We set out very early in the day and made it to the Viazul bus station. We however did not take the bus as that adds at least 1 hour to the journey due to the numerous stops and it moving at snail pace. We opted for "collectivos", which mean collective taxis where four people share a ride and split the bill. It ended up costing about 30 CUCs (~$25 USD) one way but absolutely worth it.
Did you know? Viñales is pronounced Vig-ya-les
Tip: Always best to go to the bus station as early as possible so as to find people to split the collective taxis with, if necessary. If you wait too long, you may have to go yourself or with just your travel team. If you are four in number, then that's perfect.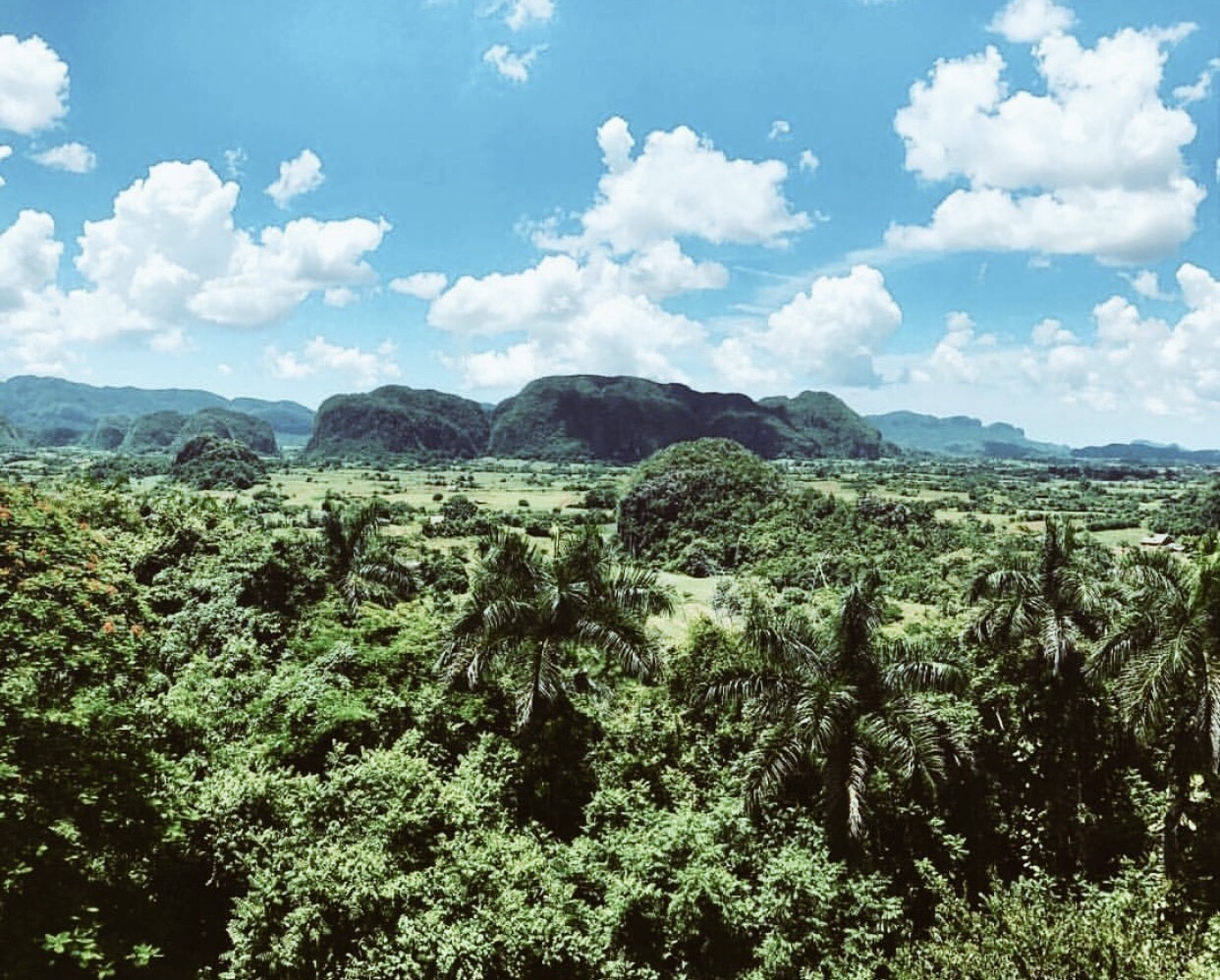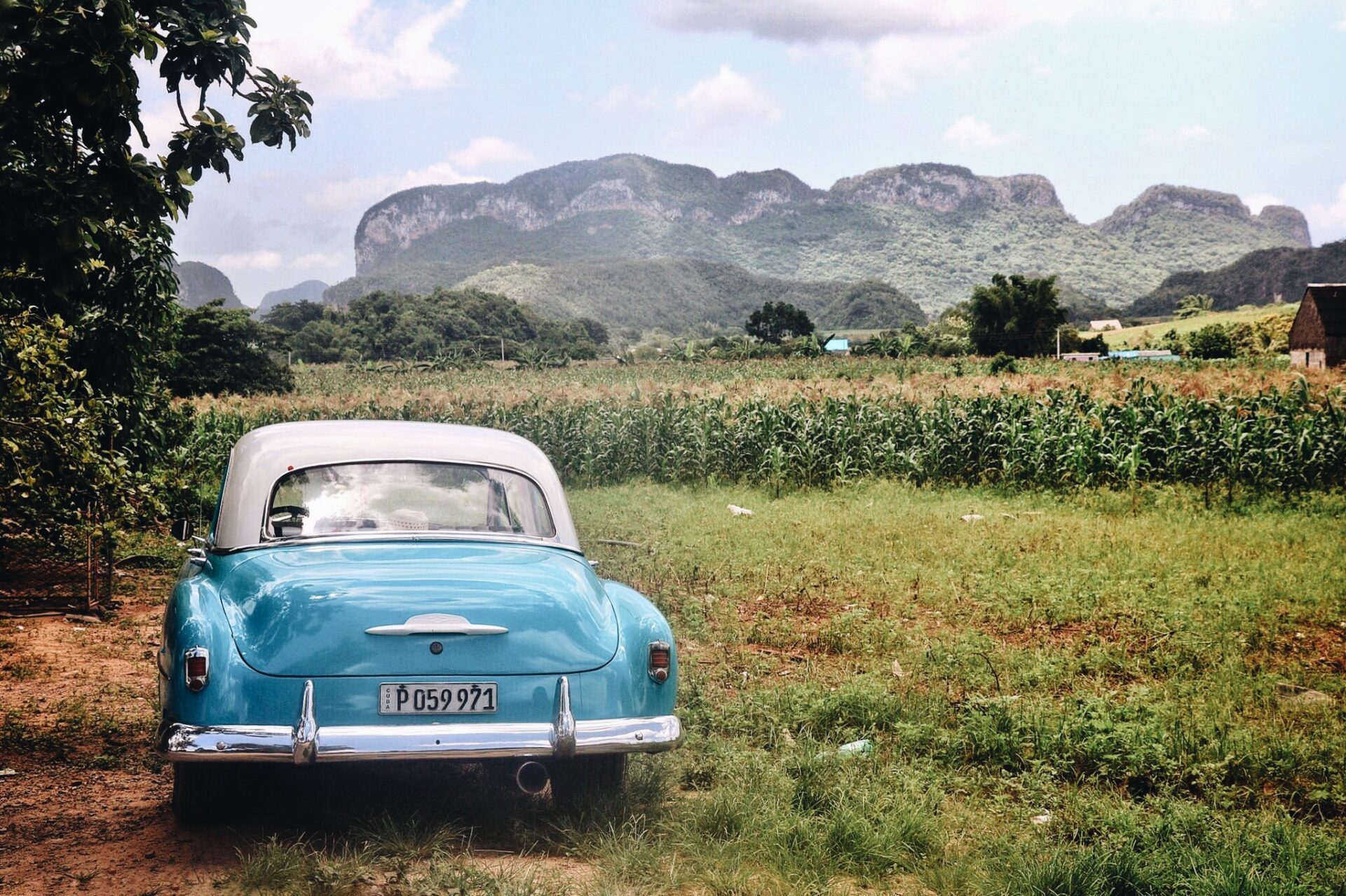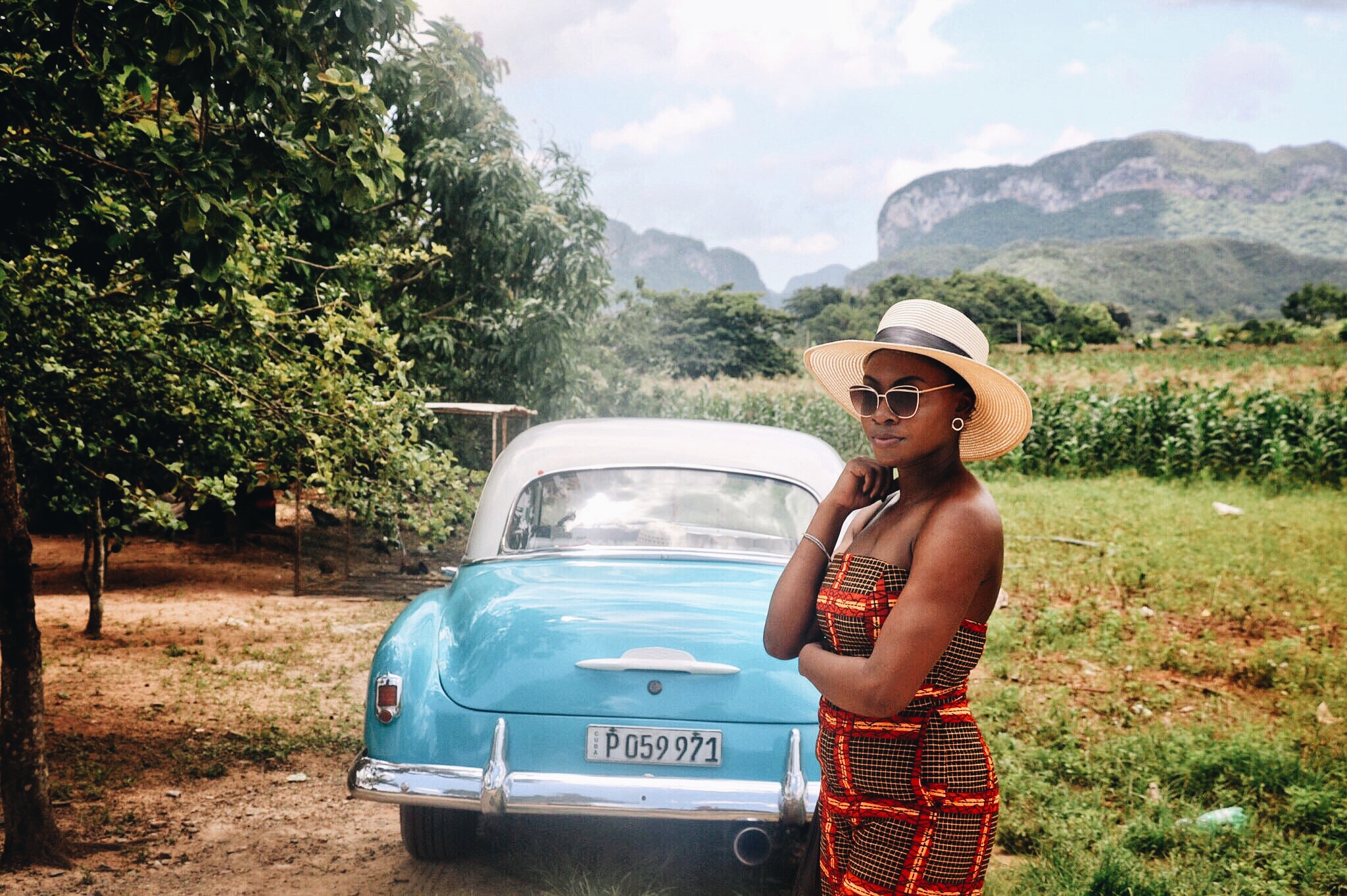 What we got up to in Viñales
There's so much to see and do in Viñales but the most popular (and I bet the most enjoyable too!) thing to do is a horseback riding tour which includes a tour of a tobacco farm, coffee farm, and the valleys of Cuba's countryside. There's something absolutely special about Viñales. The lush greenery of the valleys will leave you speechless and taking all that view and scenery with a horseback riding tour is the ultimate experience.
Tip: Do not book any tour online or in advance. Most things are haggled in Cuba and you can always get better rates when you go there in person. For this horseback riding tour, get there first before you book anything.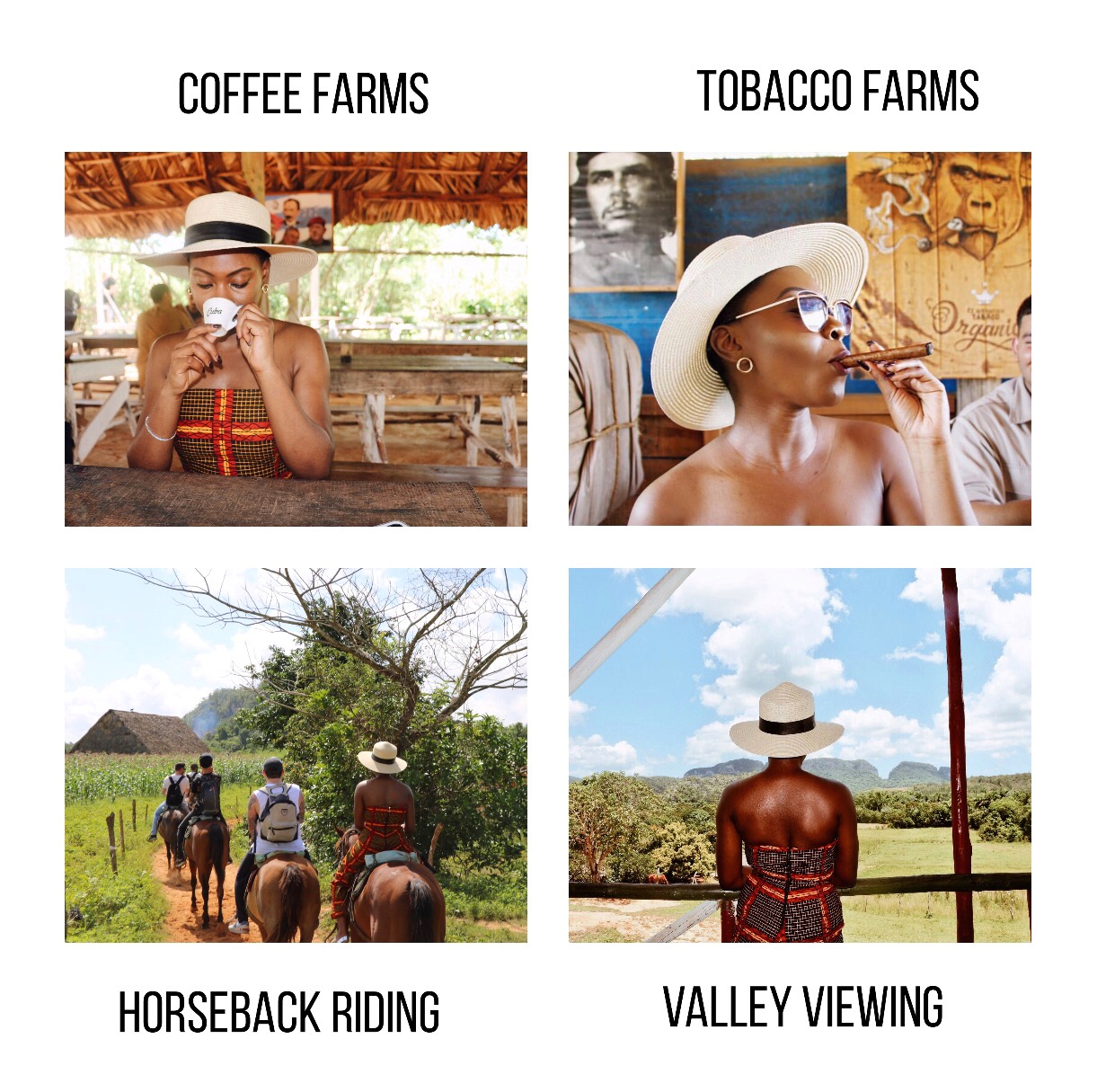 The Horseback riding experience
This was without a doubt my favorite part of the entire Viñales experience. We hopped on a horse (mine was called Mojito) and made our way through the vast valleys for about four hours. At the time, I thought four hours was way too long but by the time it ended, I wanted more, I really didn't want it to end. It was a surreal experience.
Combing through the beautiful lush green valleys of Viñales and hearing the horses make thumping sounds as they moved along, and the birds chirping as we passed by was so unreal. I paused for a moment and thought to myself, "Wow. This is the life!" – Ufuoma
Tip: Be careful while you ride the horses. As with every valley, there are sloppy hills and some spiky tree branches. Watch out for those while you capture the moment and take it all in.
Sunsets and horses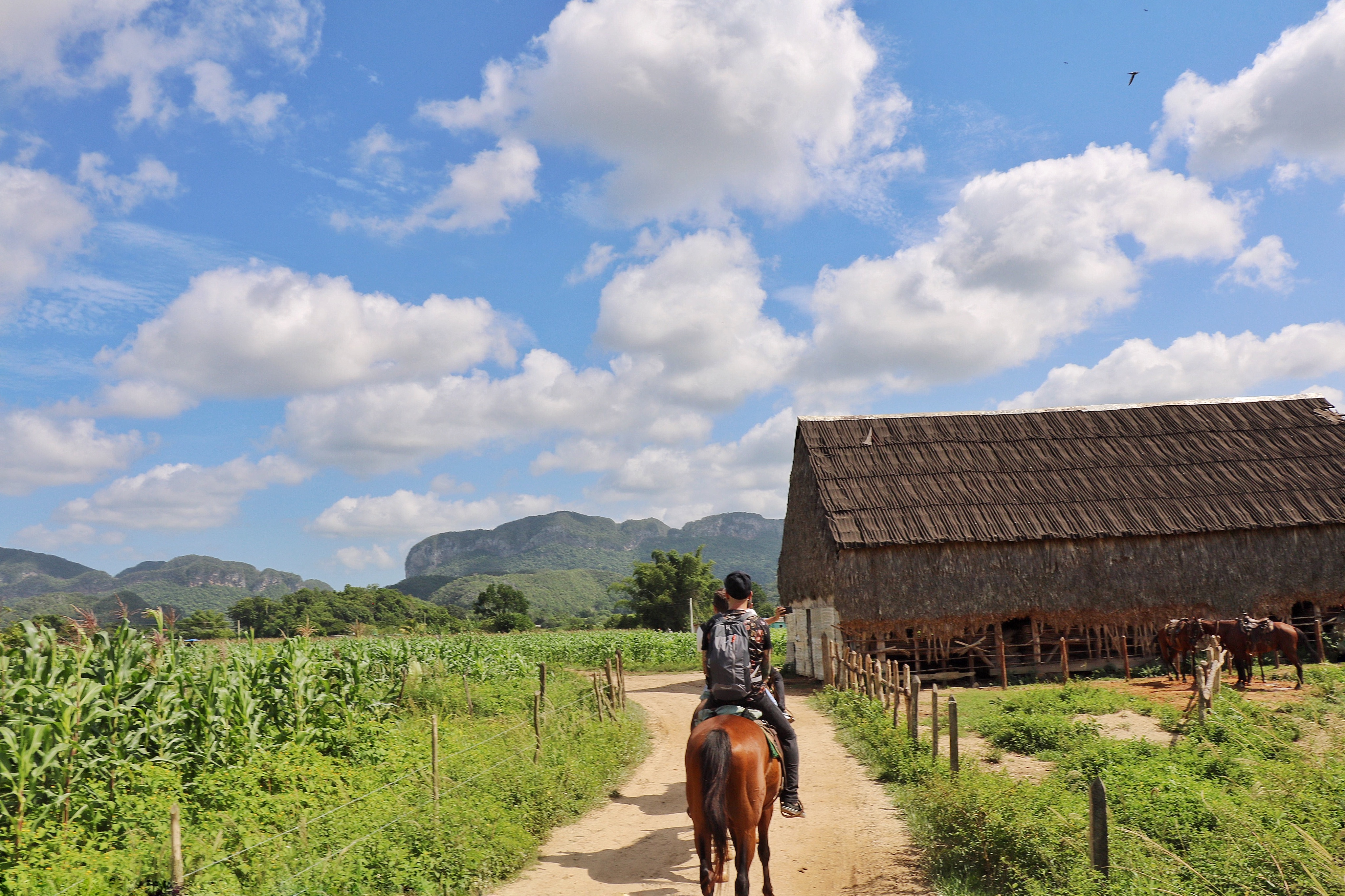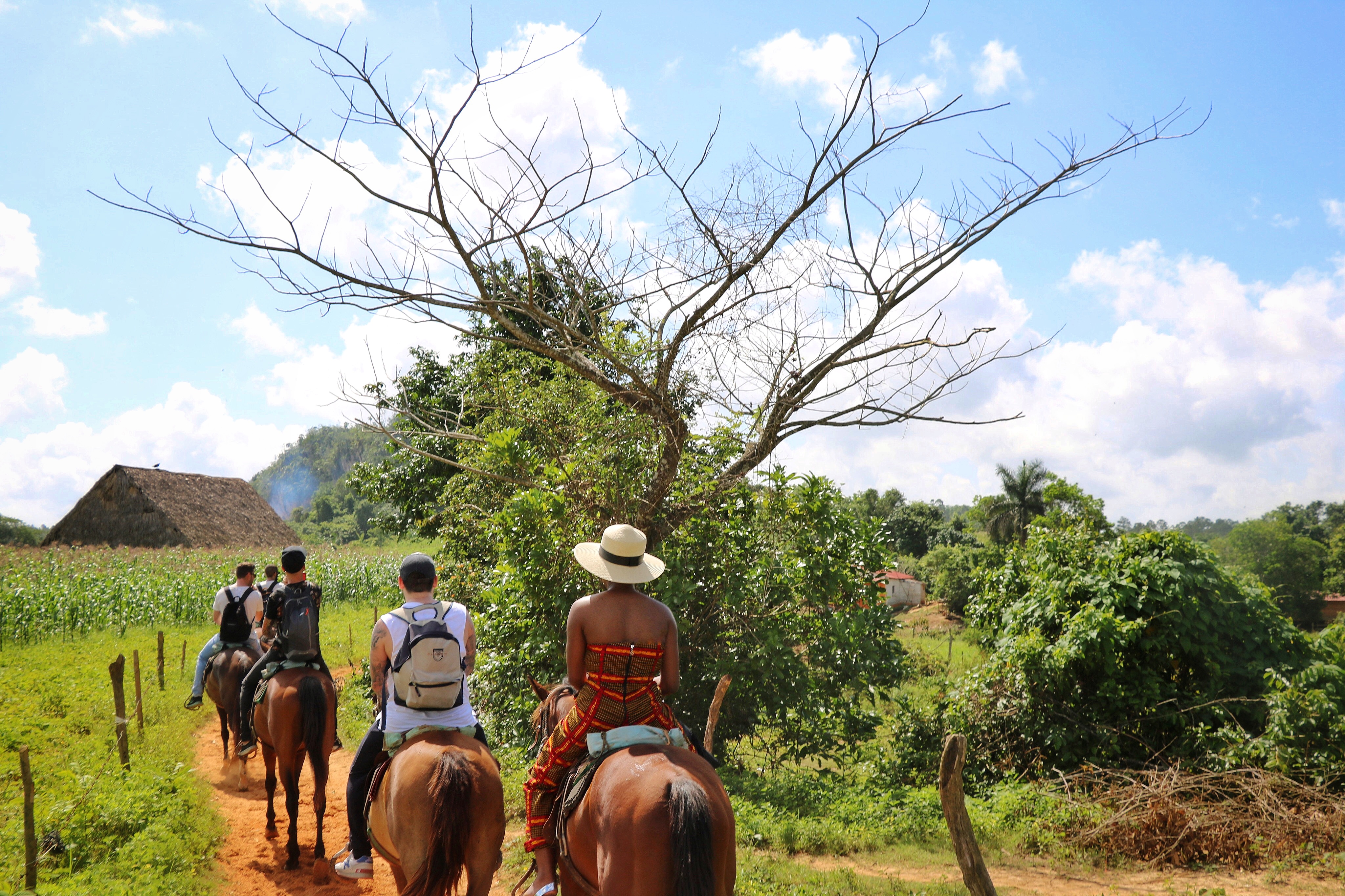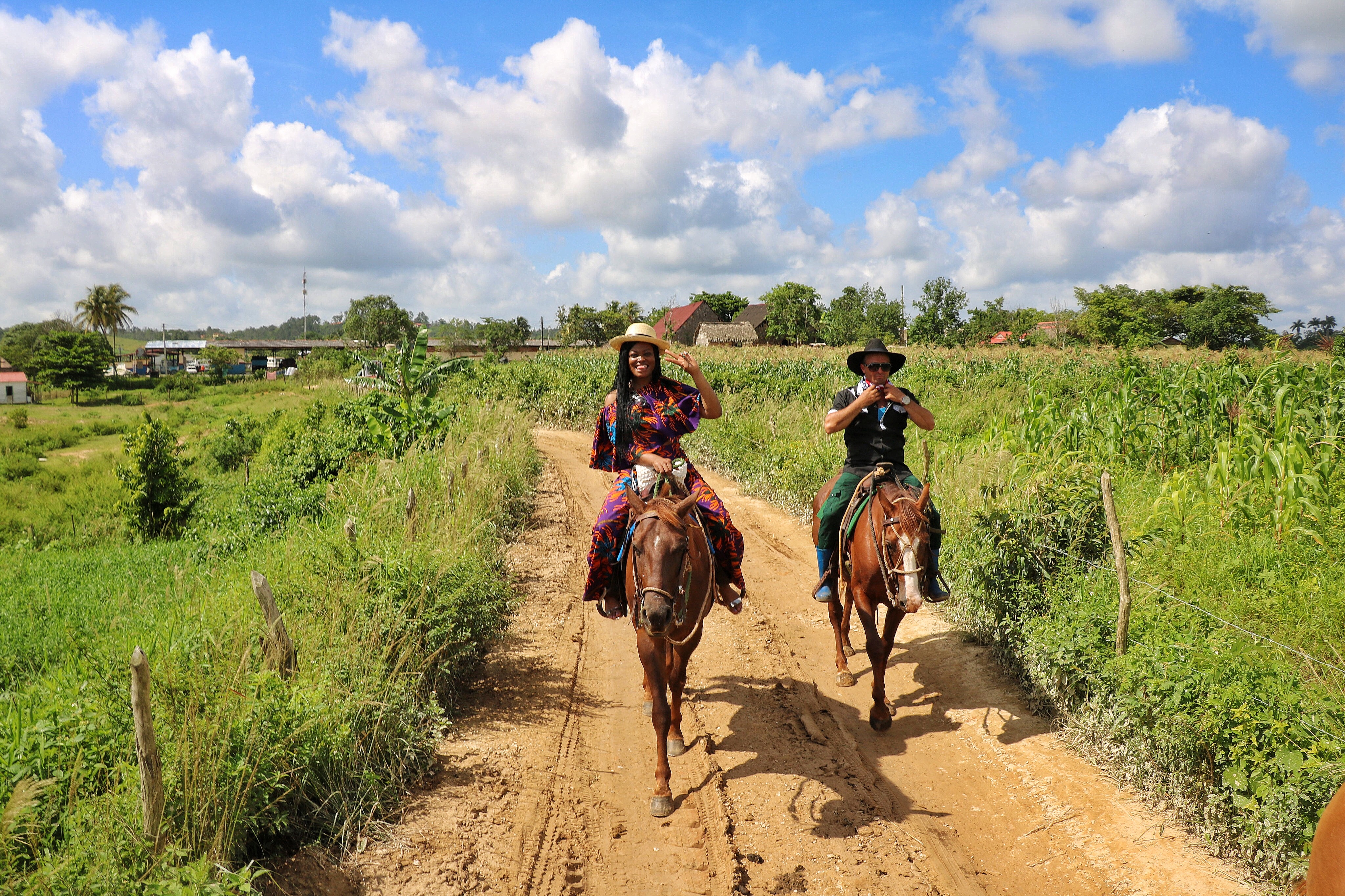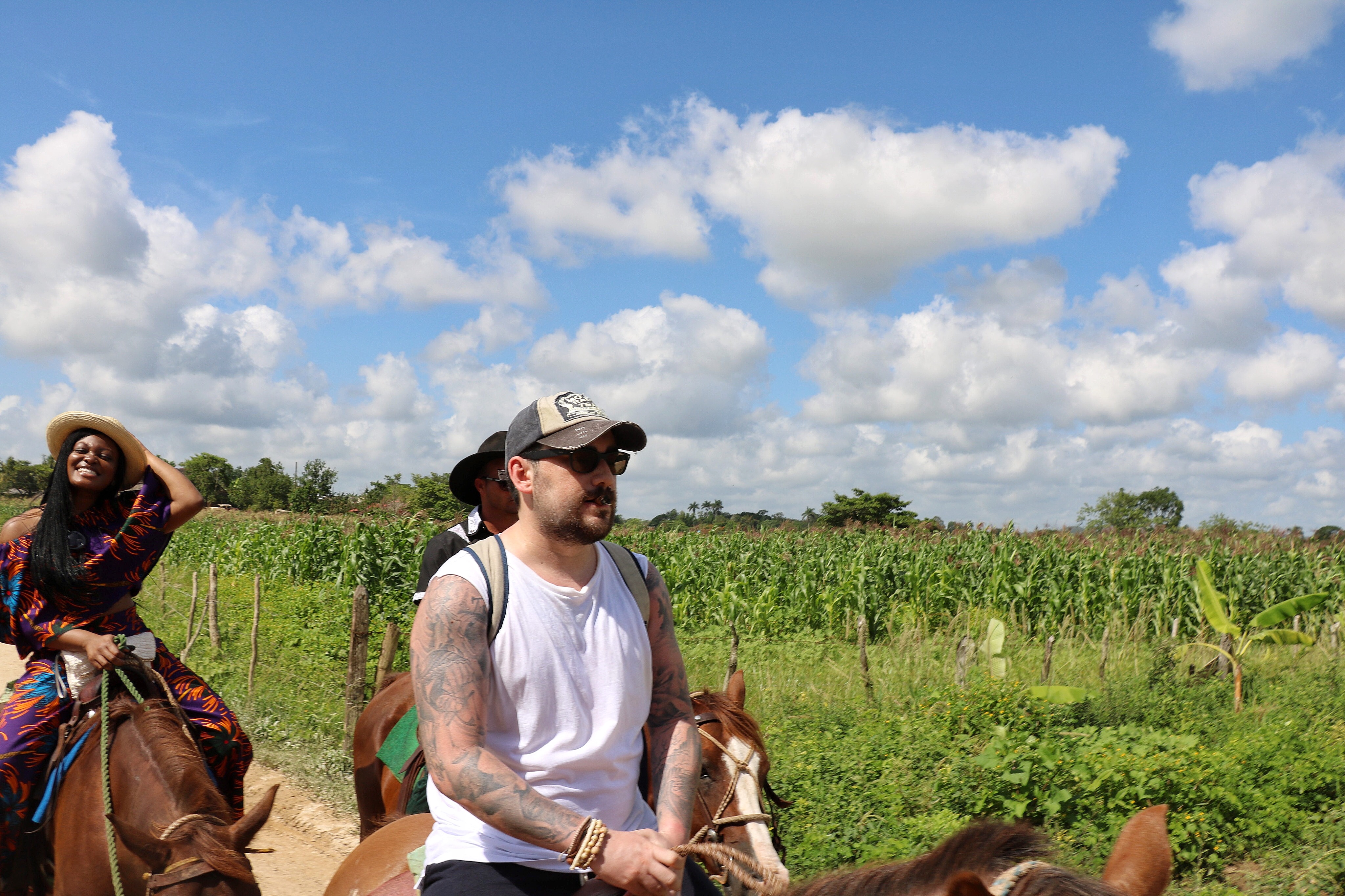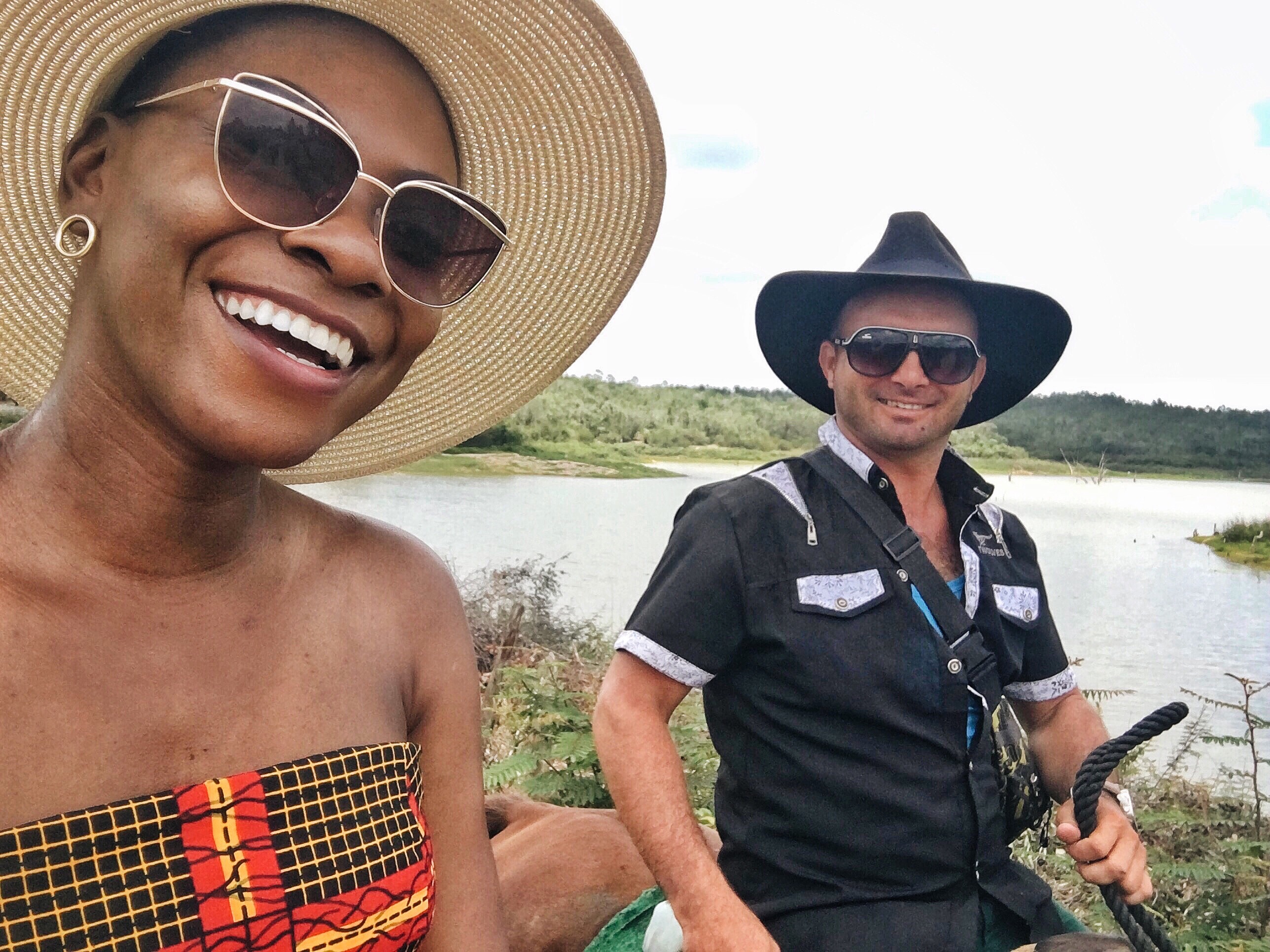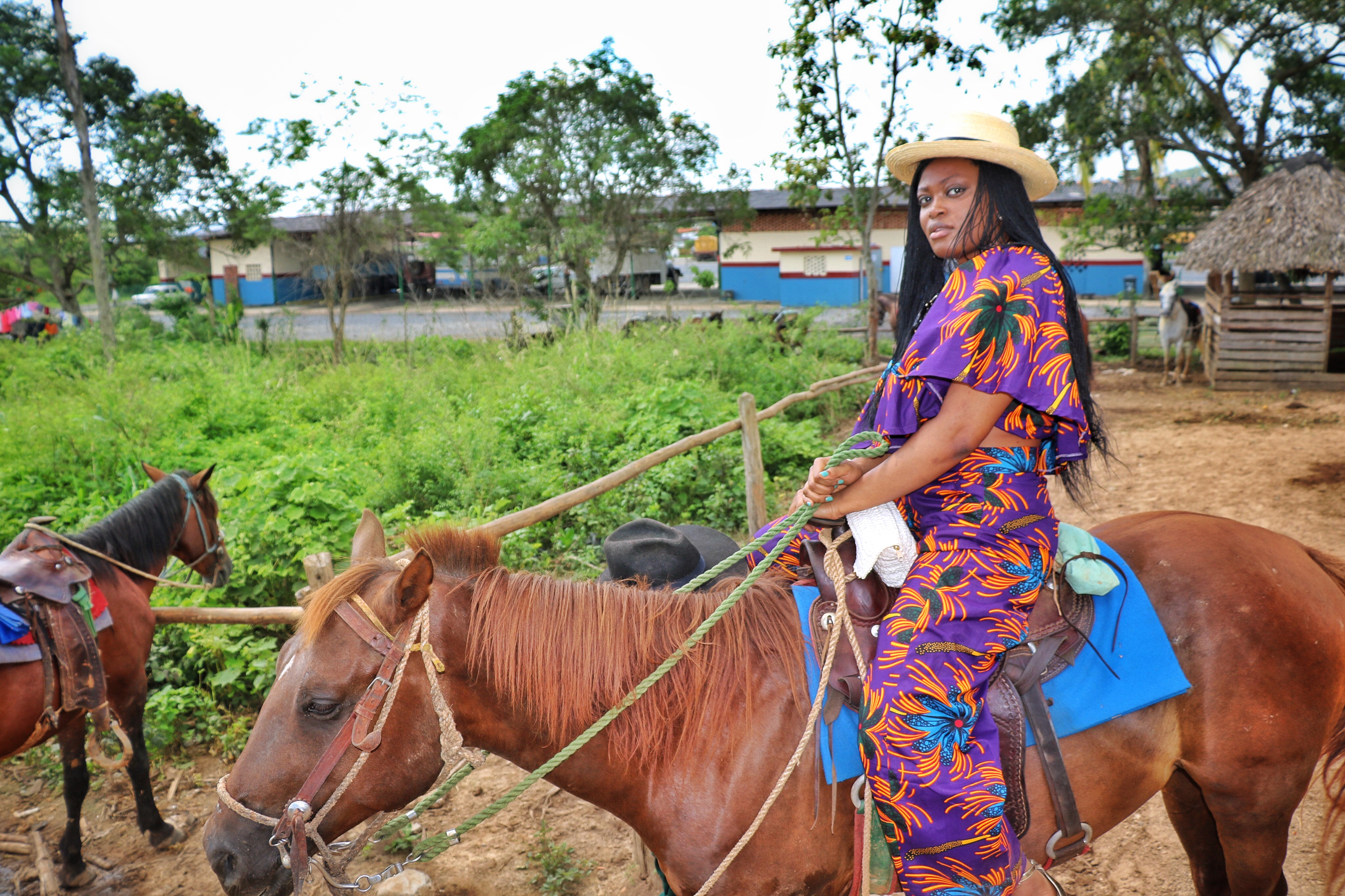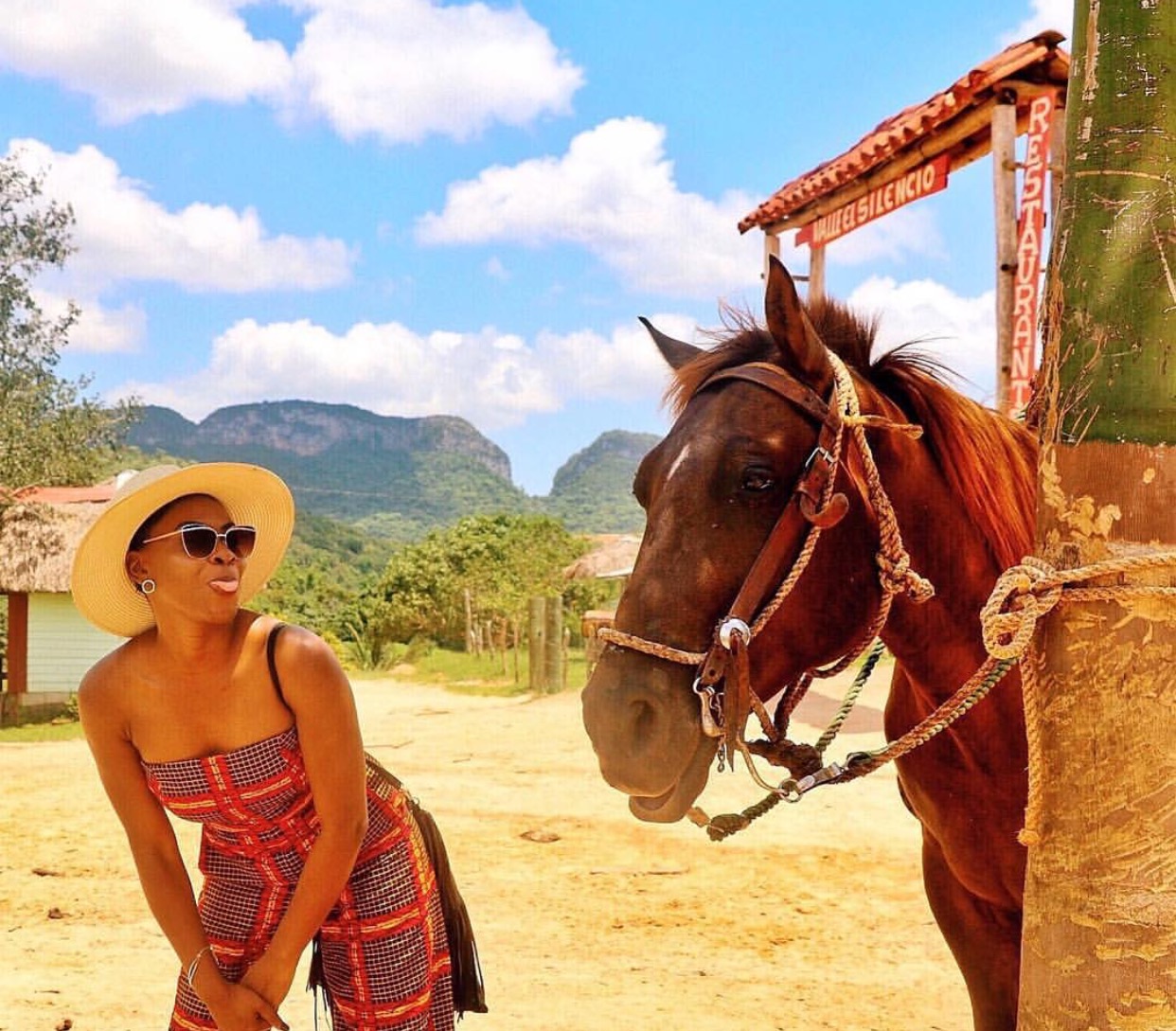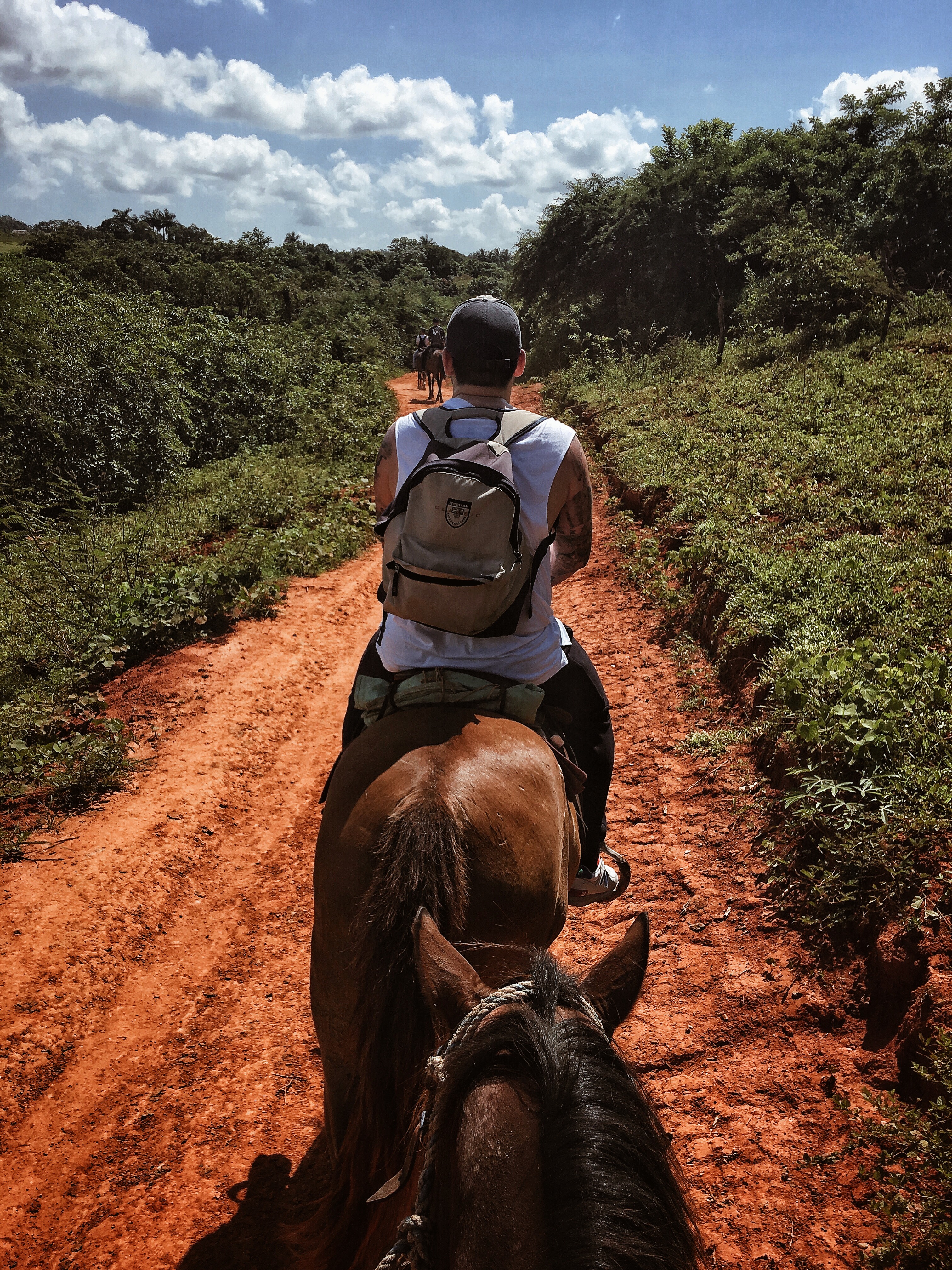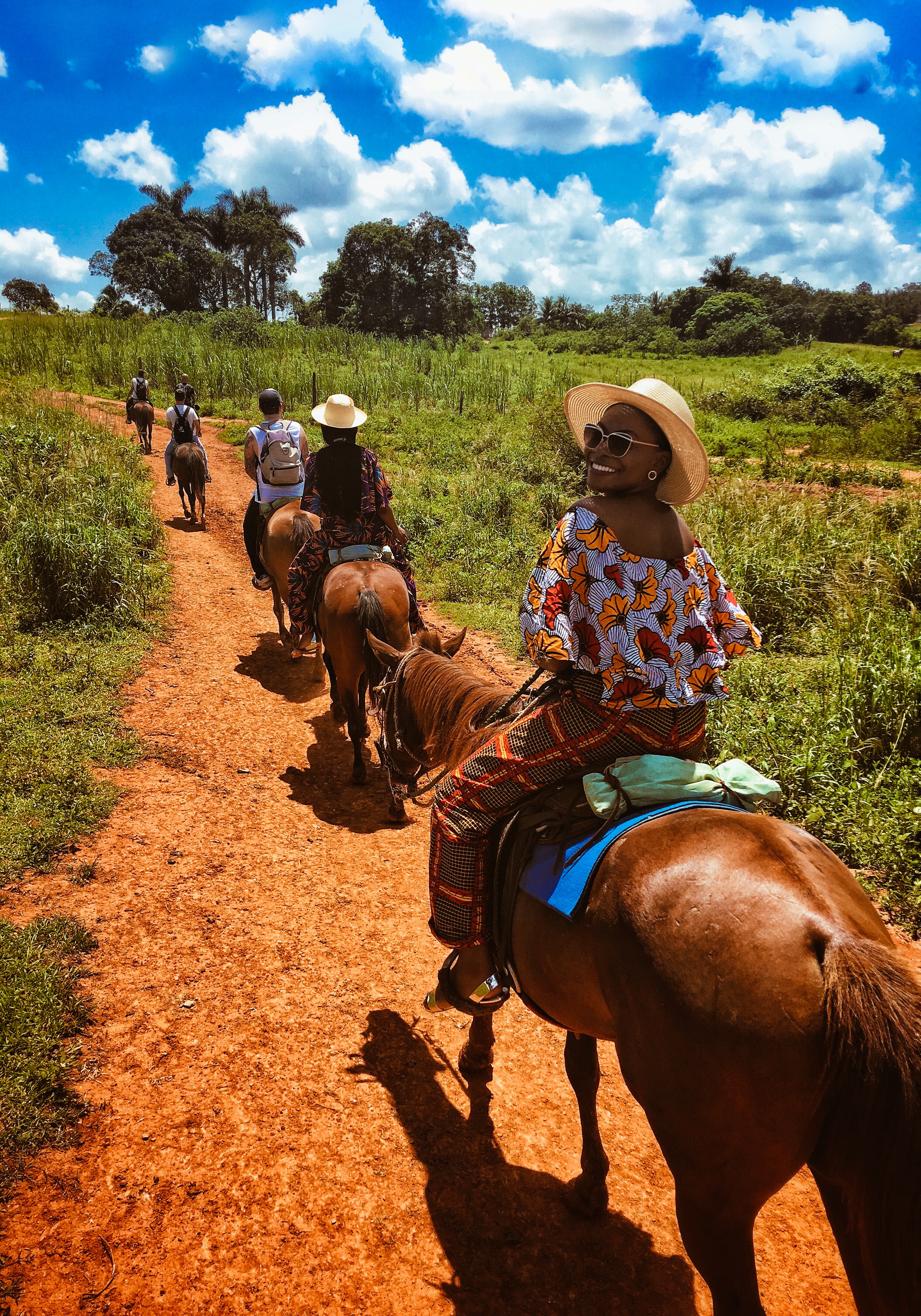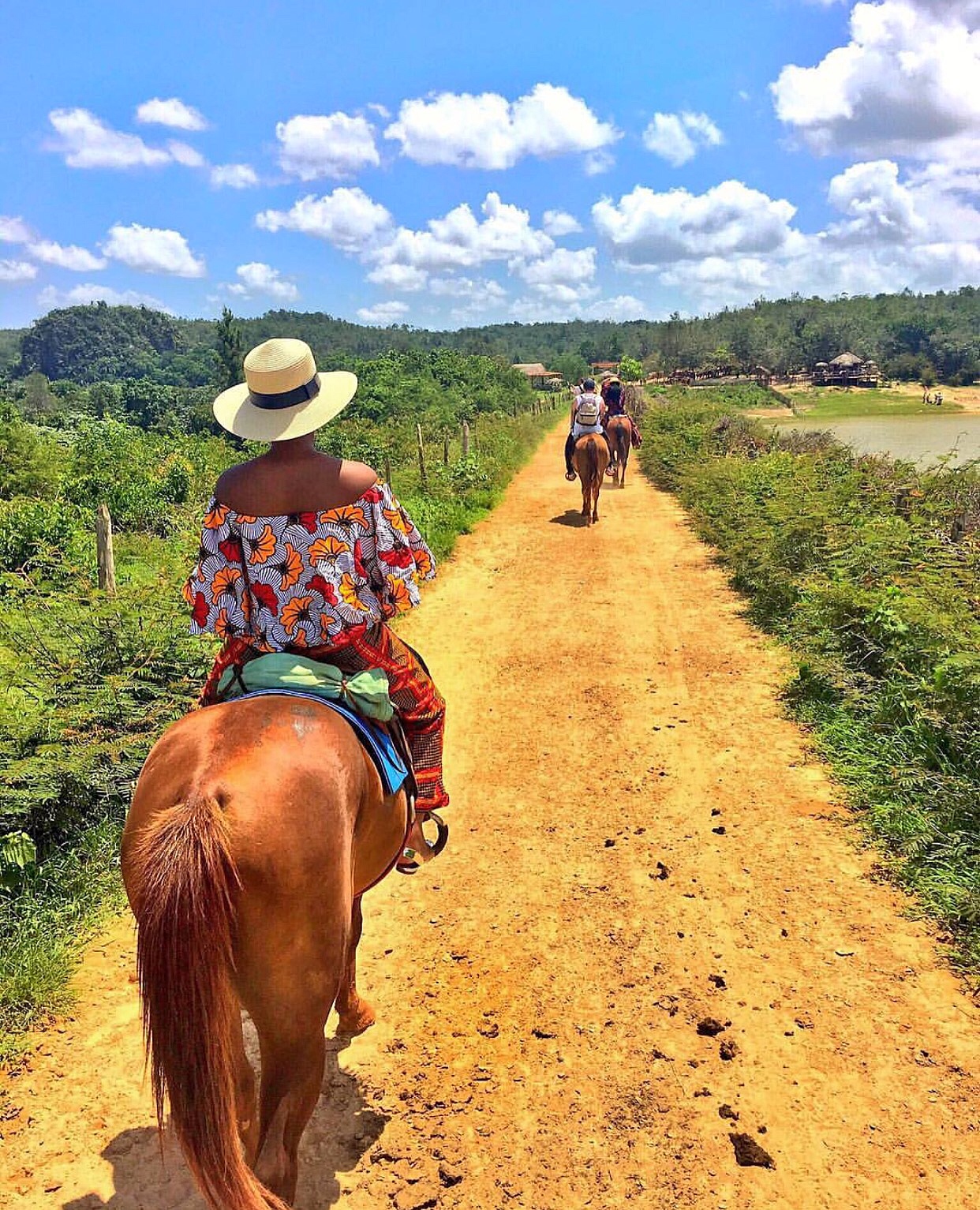 Visiting a tobacco farm and trying out Cuban cigars
What's a visit to Cuba without trying out the Cuban cigars? You guessed right- incomplete! The tour made a stop at one of the tobacco farms and our guide, Gustavo, was the best. If you ever go there, ask for him. He knows his job to a T. Anyway, we picked fresh tobacco leaves and rolled it up into Cigars. We then proceeded to light it up and dip it in honey. Ah ma zing.
It was my first time smoking a cigar (I made them take out the nicotine, worry not, mom and dad.) and it was an epic fail. I only managed to get one puff right and the rest was a disaster. Well, at least I tried.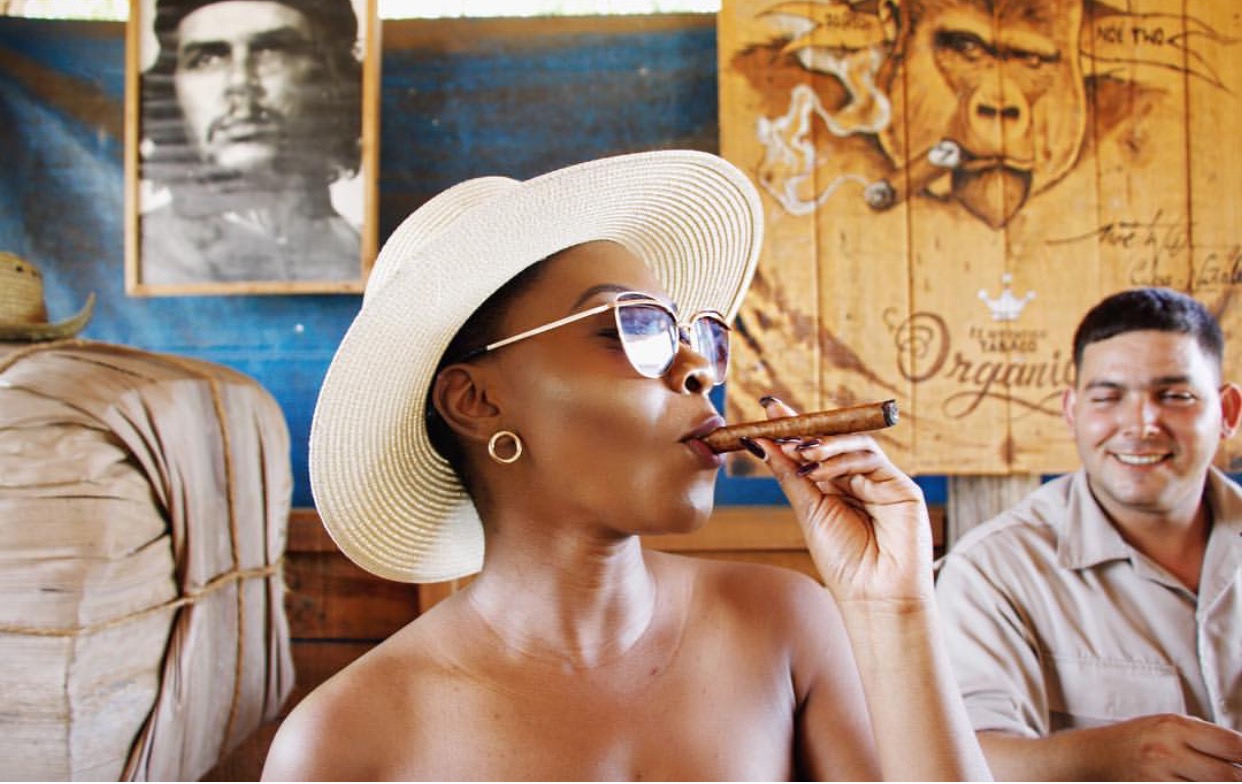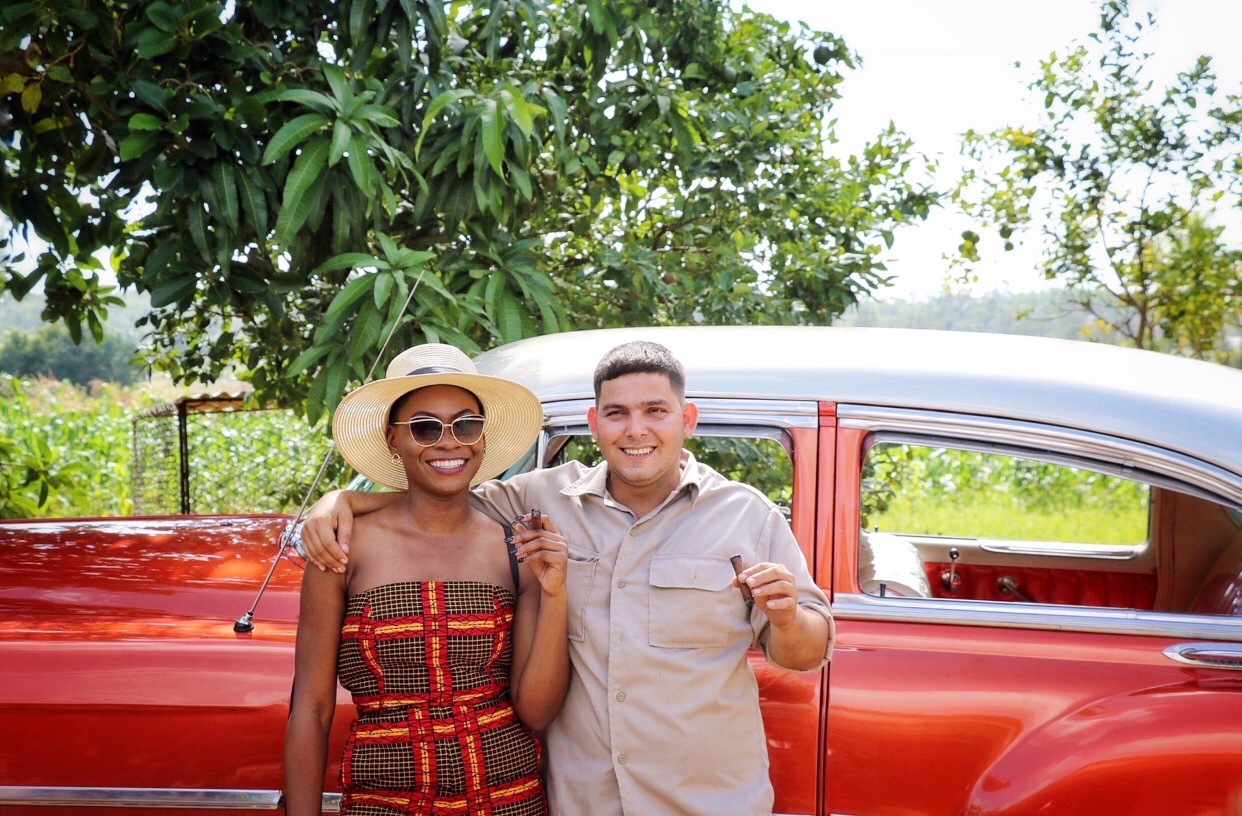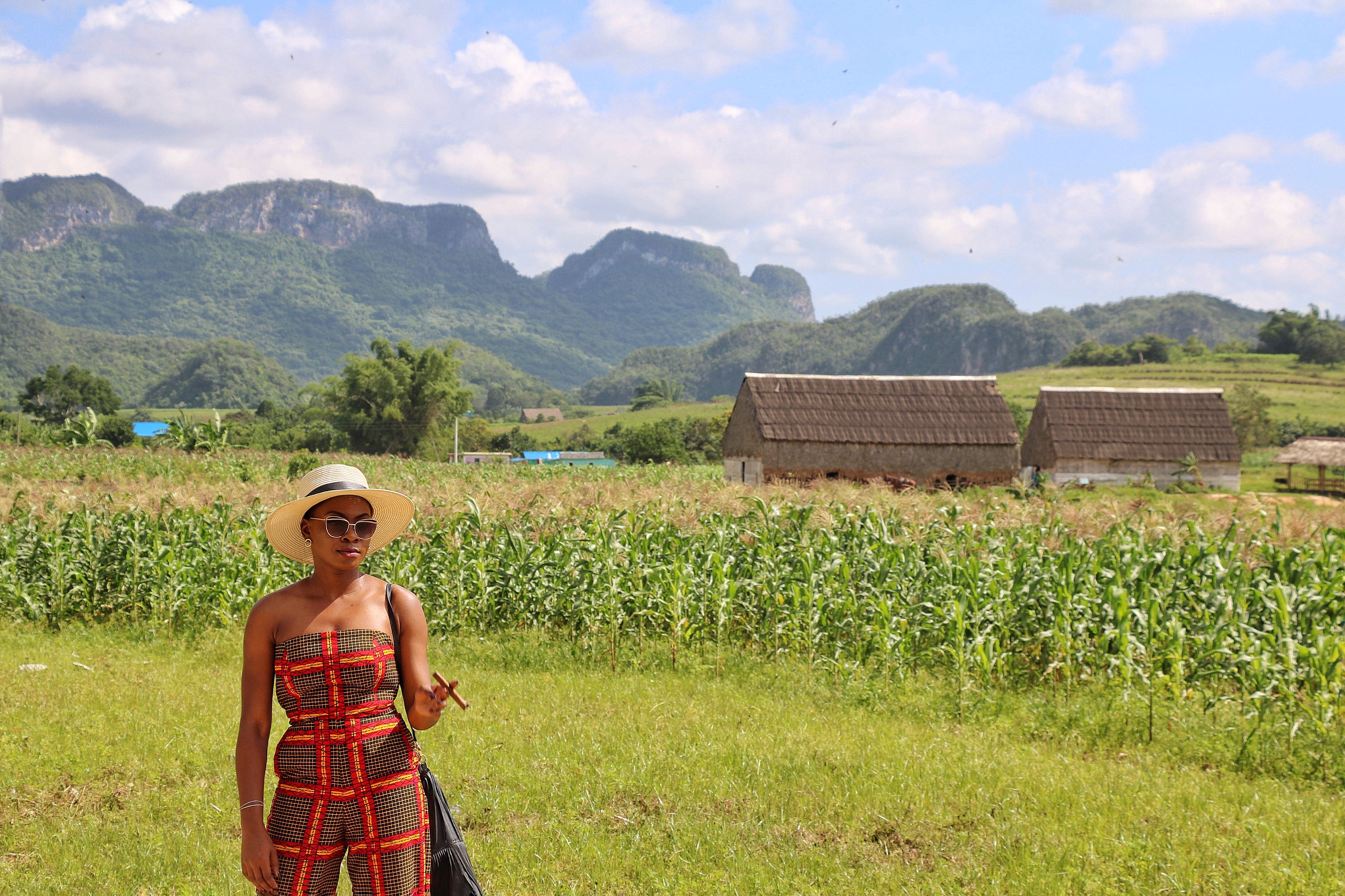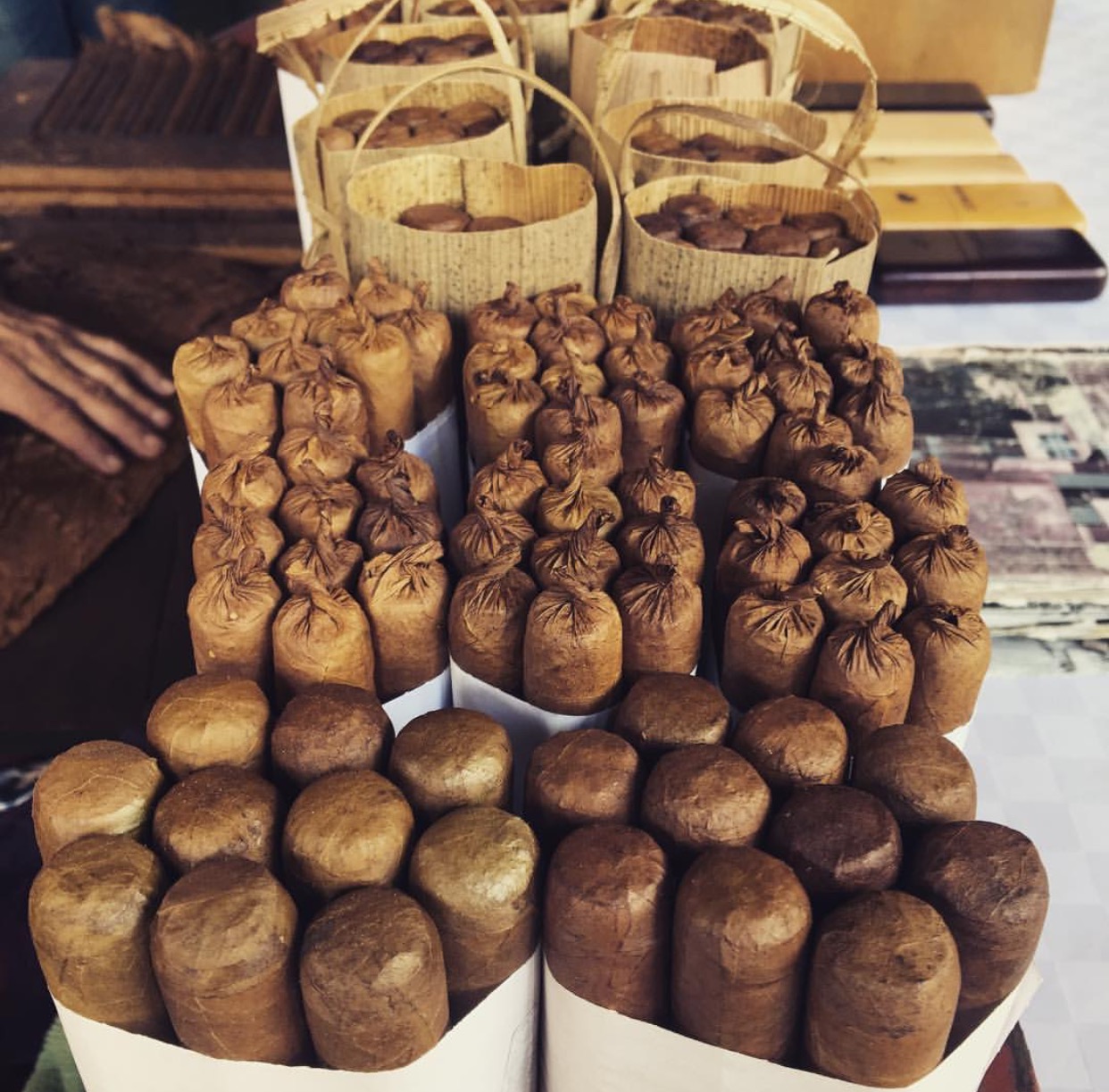 Enjoying the vast valleys
The valleys of Viñales is a beauty so the tour made a stop at one of valleys called Valle El Silencio. The views from there? Fantastic. We also took the opportunity to have lunch and rest our feet.
You are reading: I fell in love with Viñales, Cuba and You will too!  by Ufuoma
Tip: Make sure to make friends with the people you are on tour with, or at least, keep in contact. It's possible to be left behind at the tour when others are ready to leave the area.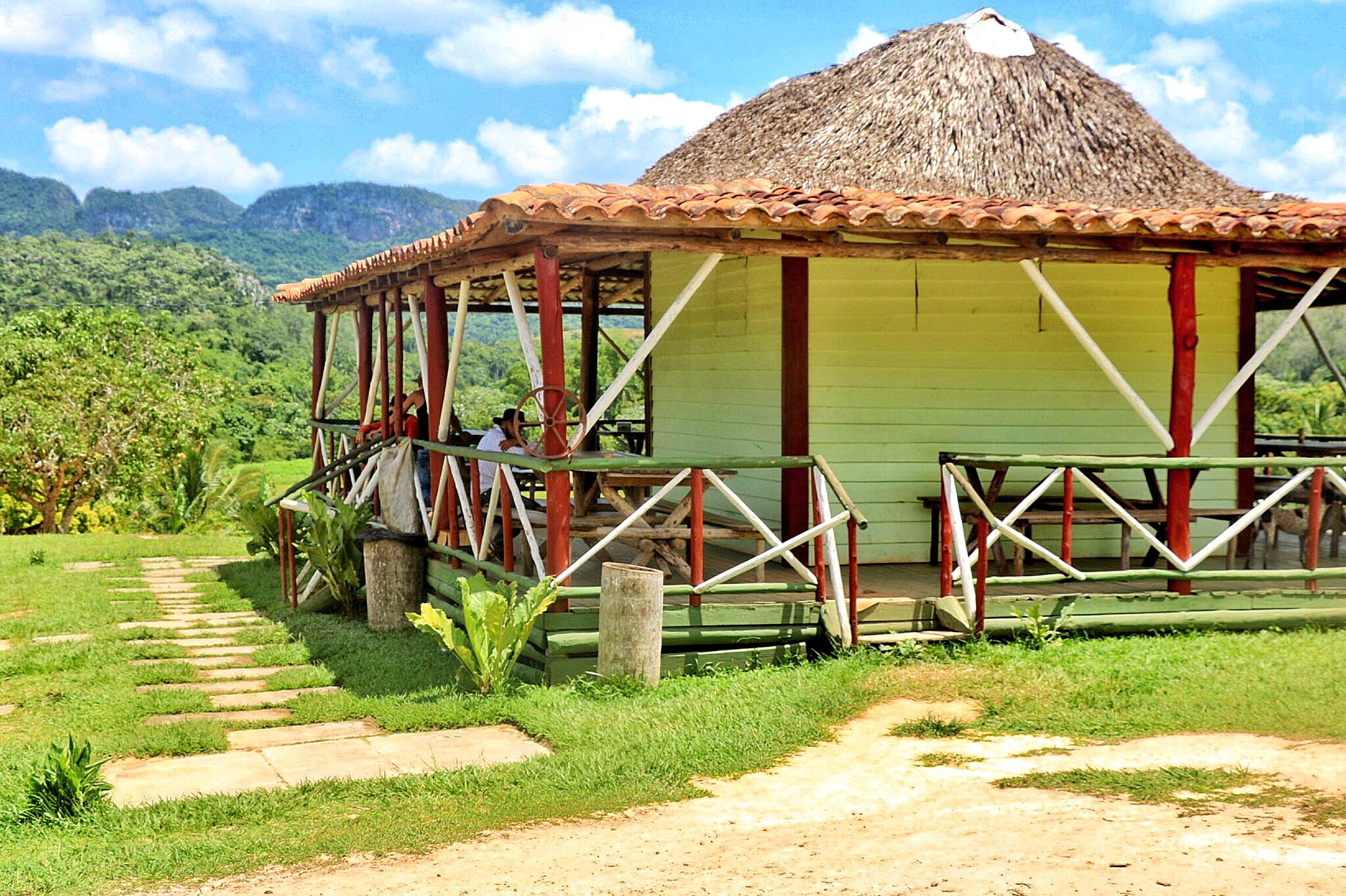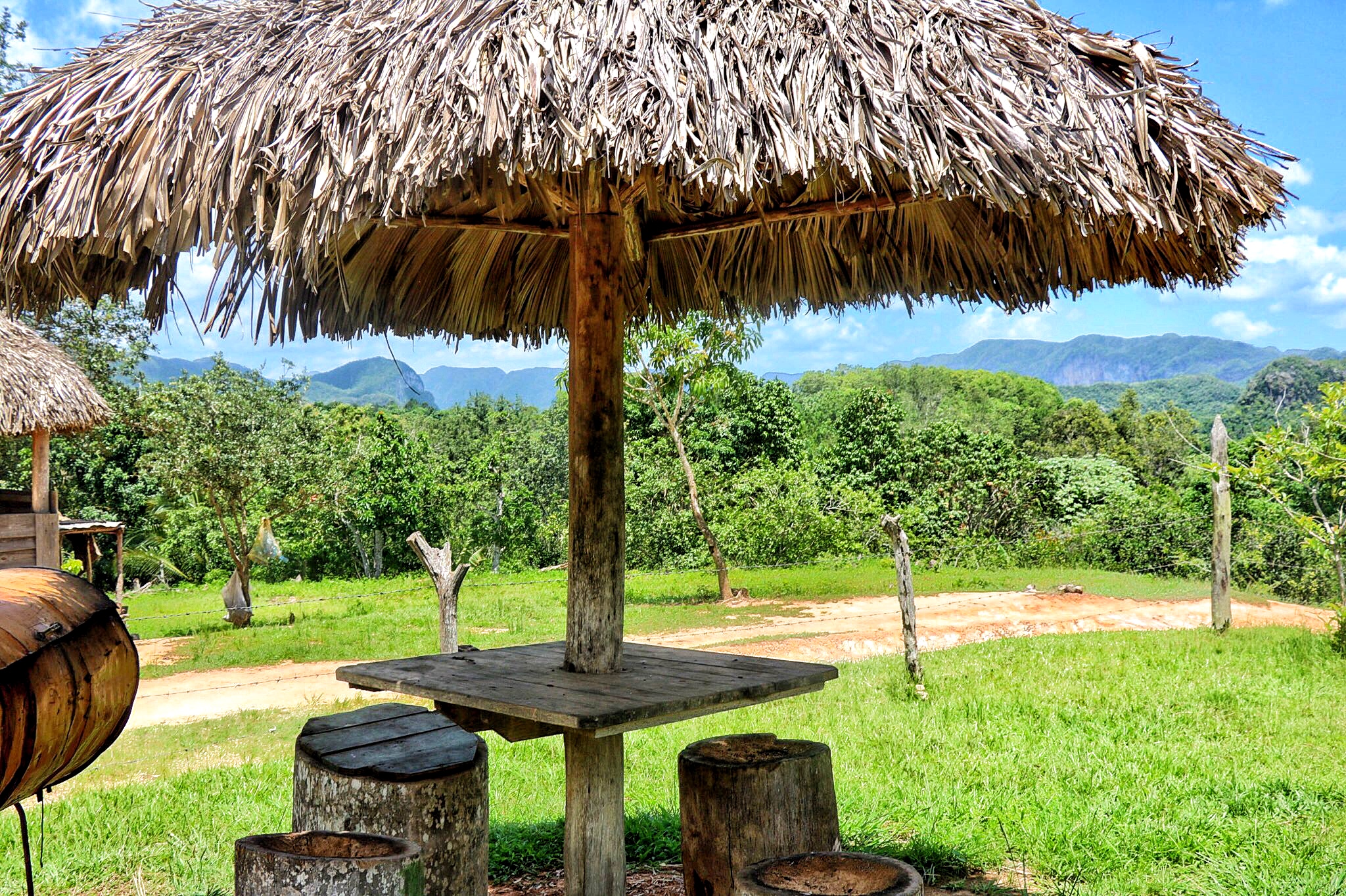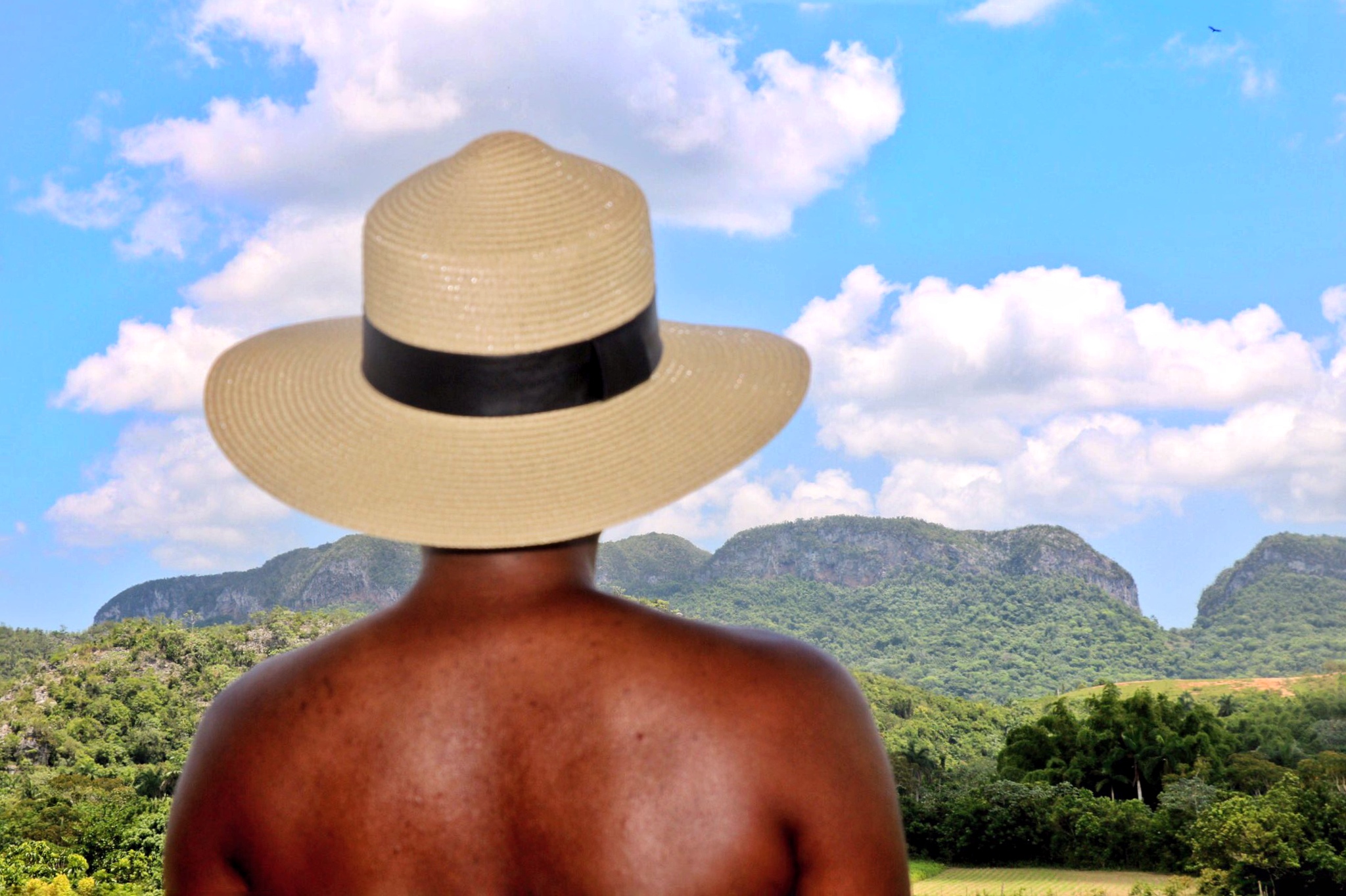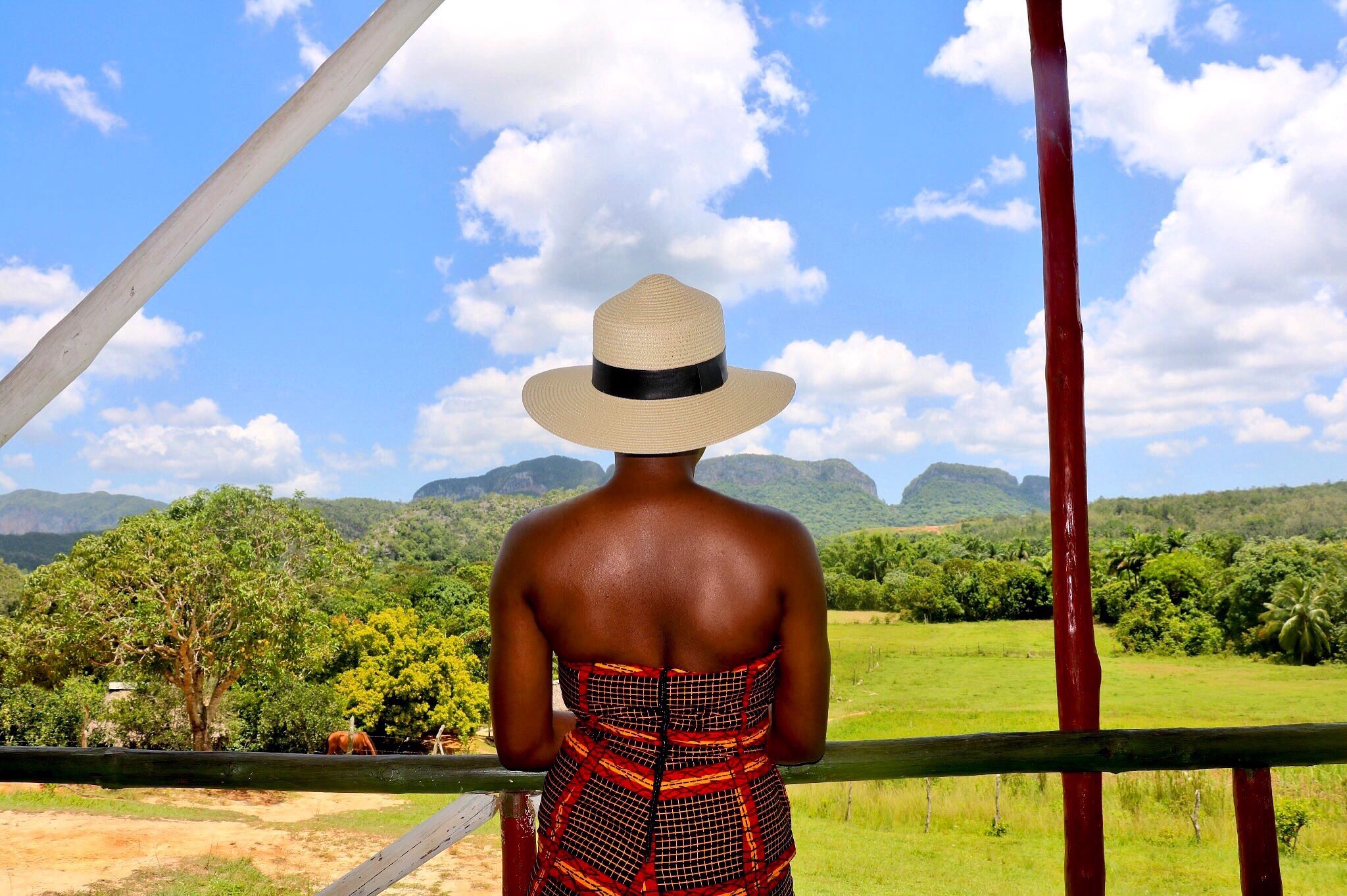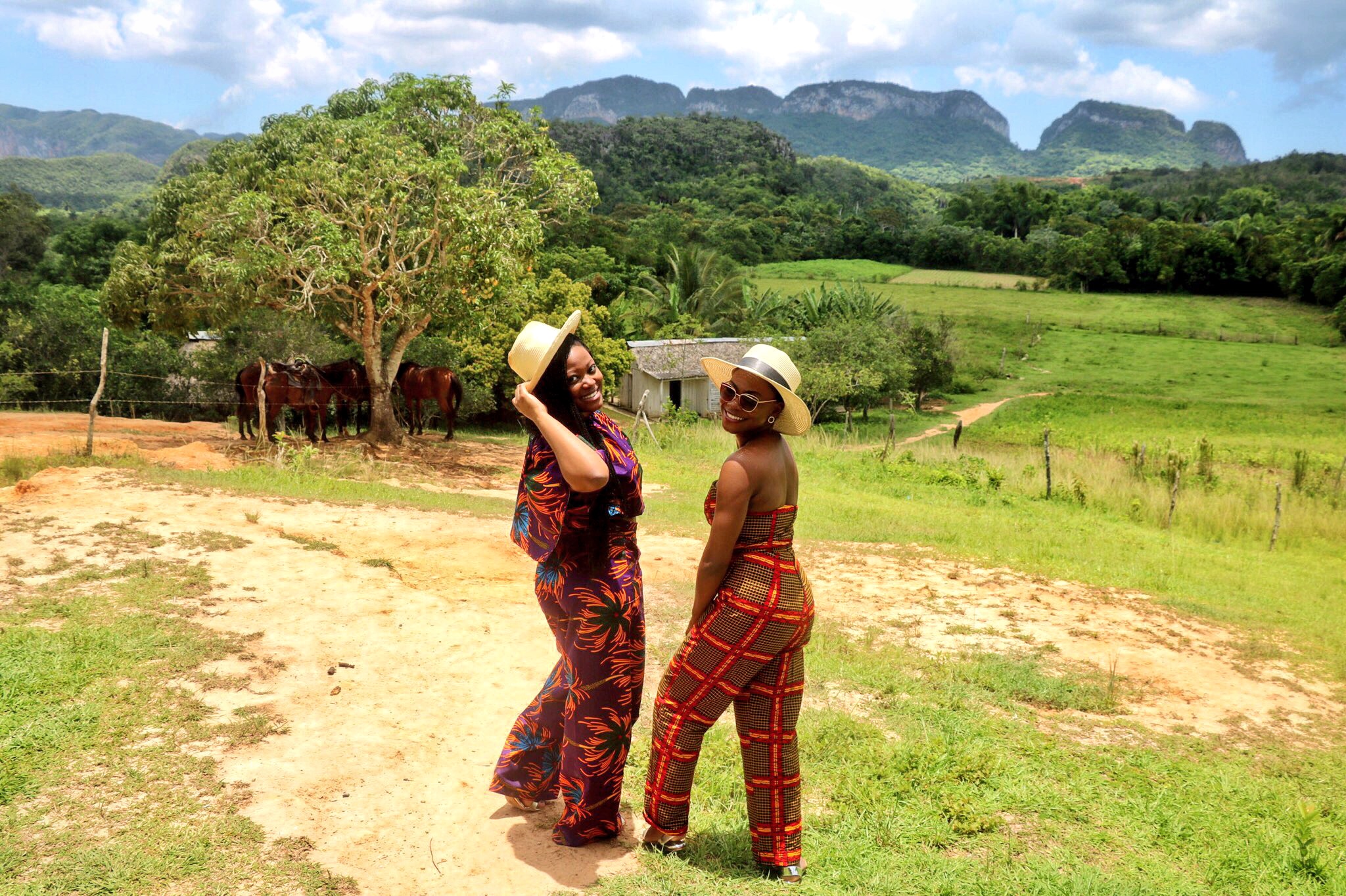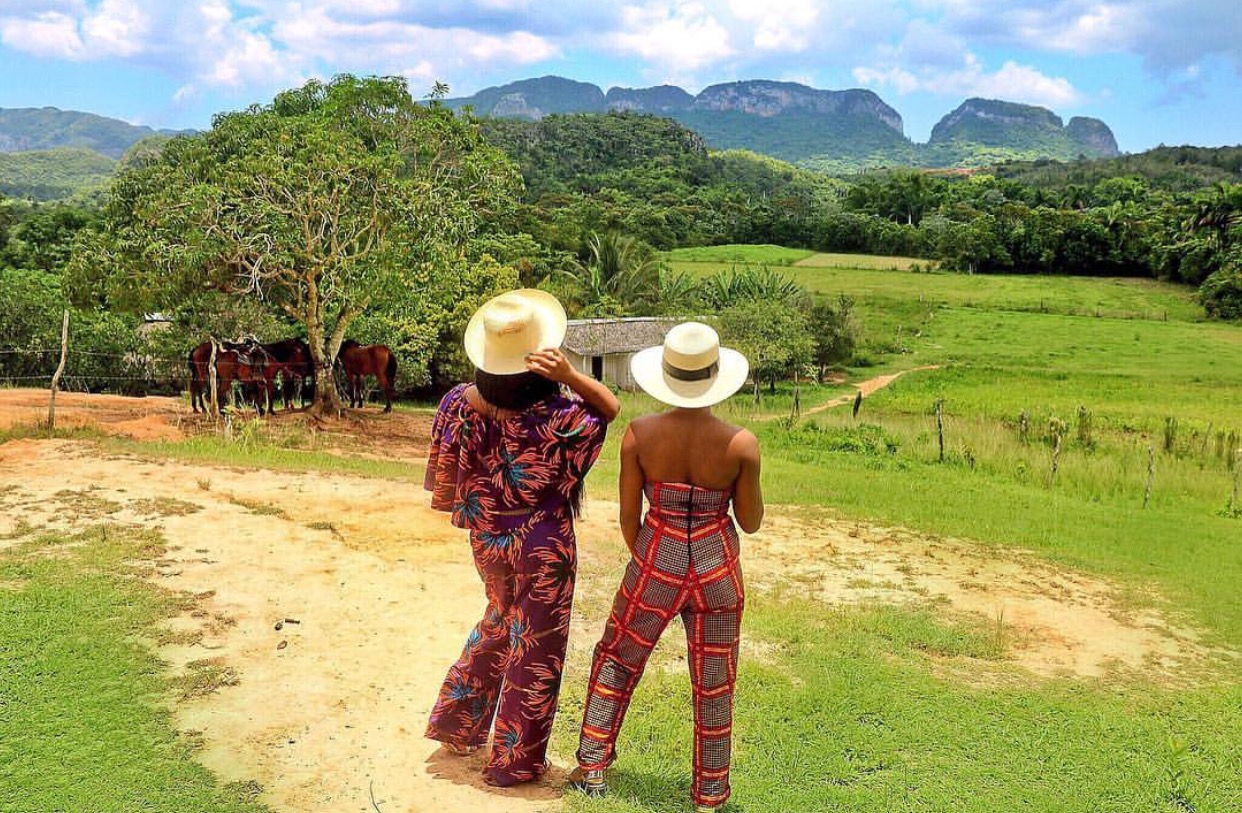 Visiting a coffee farm
I know Cuba is known for its cigars but the coffees are a close second. The tour also involves stops at the coffee farms where again, coffee beans are picked fresh from the farms and blended into a rich fine mix. I am not a coffee lover myself but I quite enjoyed it still. At the coffee farm area, you'll be entertained by Cuba musicians and the most electric vibe.
Tip: At the coffee farms, you will find a lot of merchants trying to convince you to buy their goods, especially alcohol. You should use your discretion when buying and not get too carried away. Some of them are a little overpriced and not as fresh as they claim.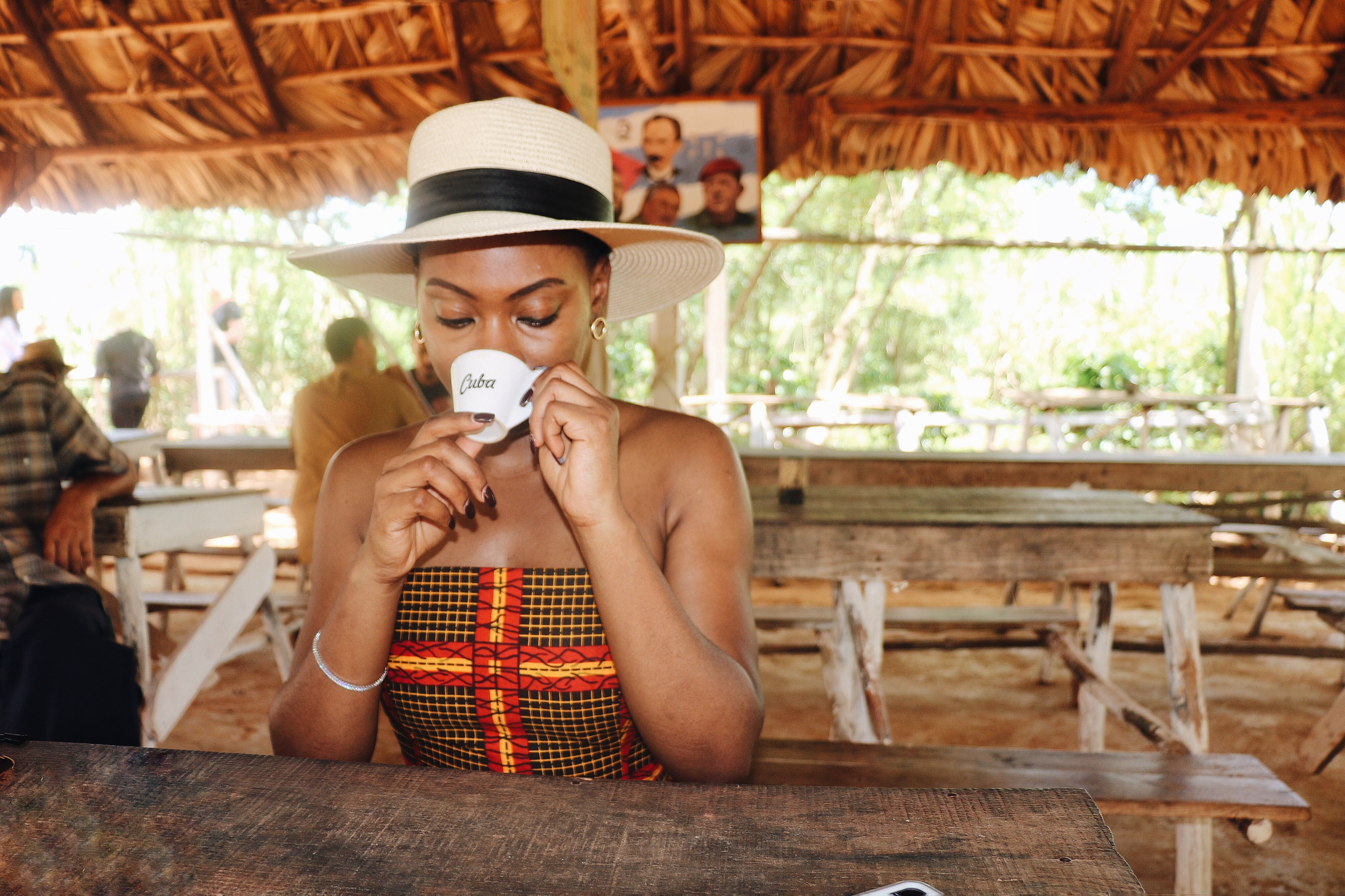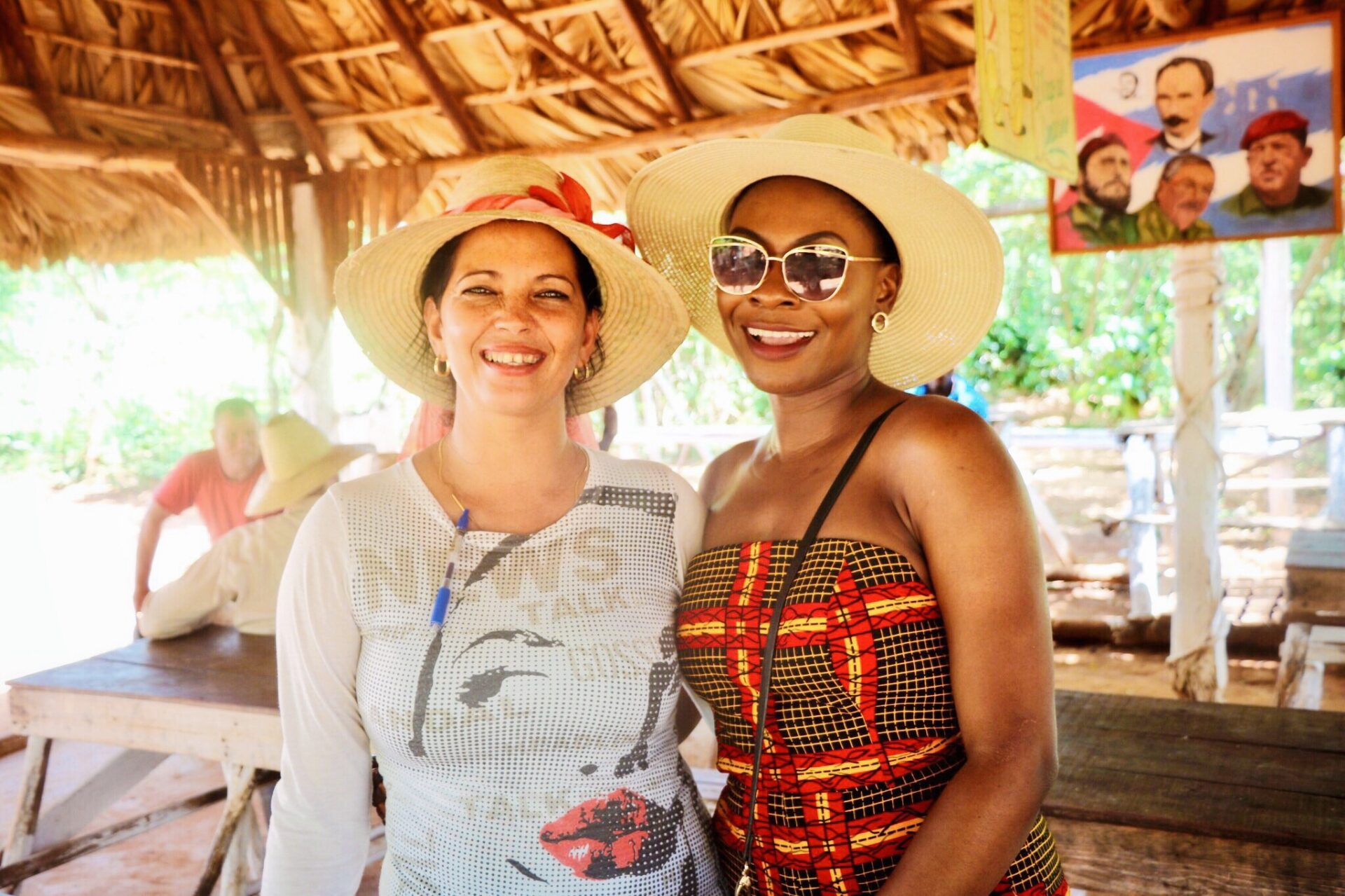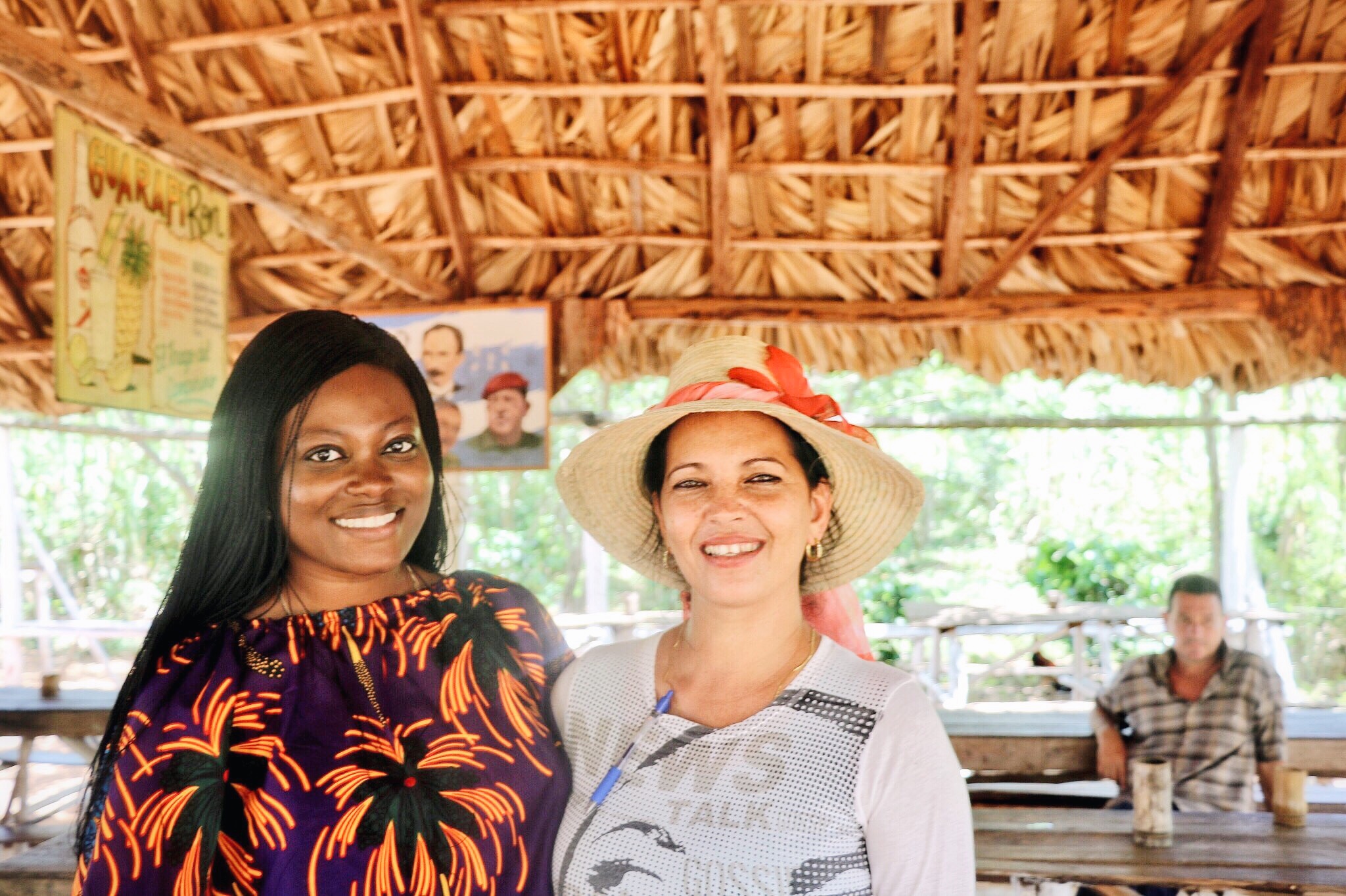 I fell in love with Viñales, Cuba and you will too!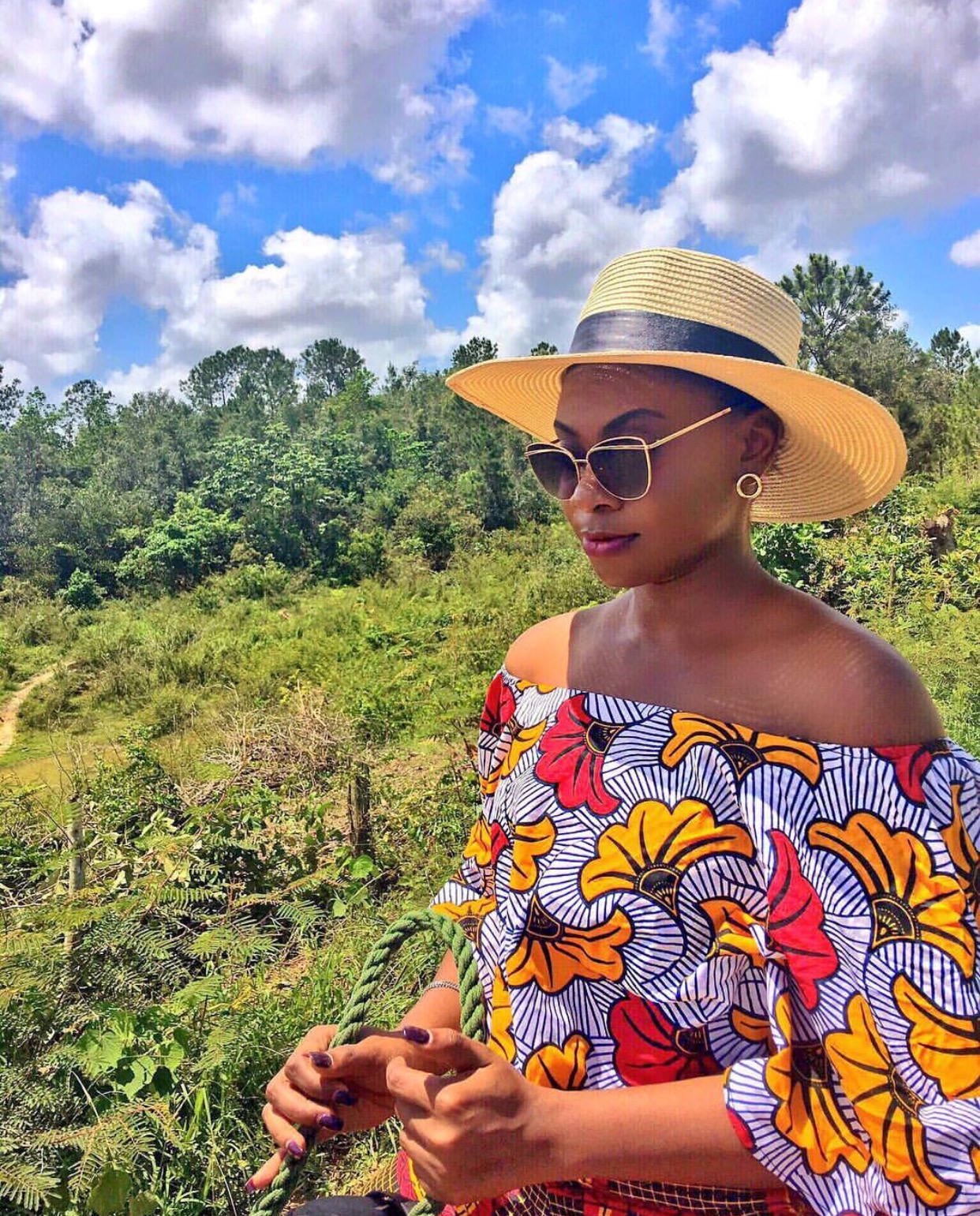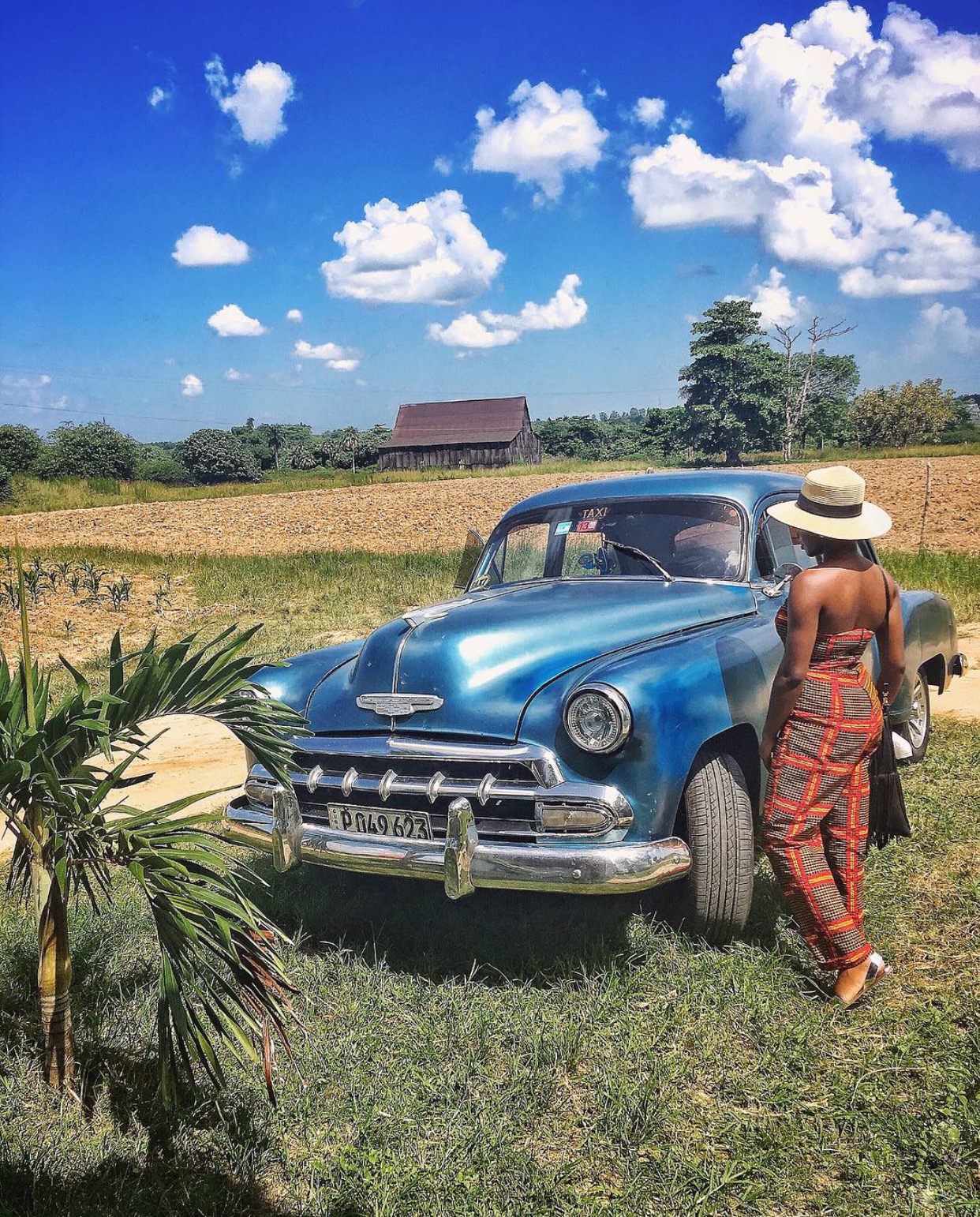 ---
Thank you for reading and stopping by. Did you enjoy this and fall in love with Viñales too? Let me know in the comments.
PS: Want to know how you can fund your travels? Subscribe below and I will send you a copy of my travel finance series, as well as regular updates on the blog, tips and giveaways.
[wysija_form id="7″]
I'll see you next Friday.
Love,