Five Travel Tech Essentials That Will Make Your Travels Easier
Don't you just love technology and how it makes life easier? I know I definitely do. With the rise in technology, there are a number of essentials that add so much more colour to every trip and make them that much more enjoyable. Personally, I've tried and tested a number of them and this is a roundup of some of my favorites as they make my travels a lot easier.
1.) Travel Wifi – A portable data device
This piece of technology is brilliant, and if you've followed me for a while, you know just how much I love this device. The travelwifi is a portable data device that connects you to the internet wherever you travel to. Buying new sims when you visit a new place is so 2016. With this travel wifi, you can stay connected when you travel somewhere new. All you have to do is turn it on and you can very easily connect to data. Connecting to free wifi when you travel can lead to security breaches and hacks so this device is not only convenient, it also keeps you and your data safe. A win-win!
You can purchase yours here and feel free to use my code "THEUFUOMA" for 10% off at checkout.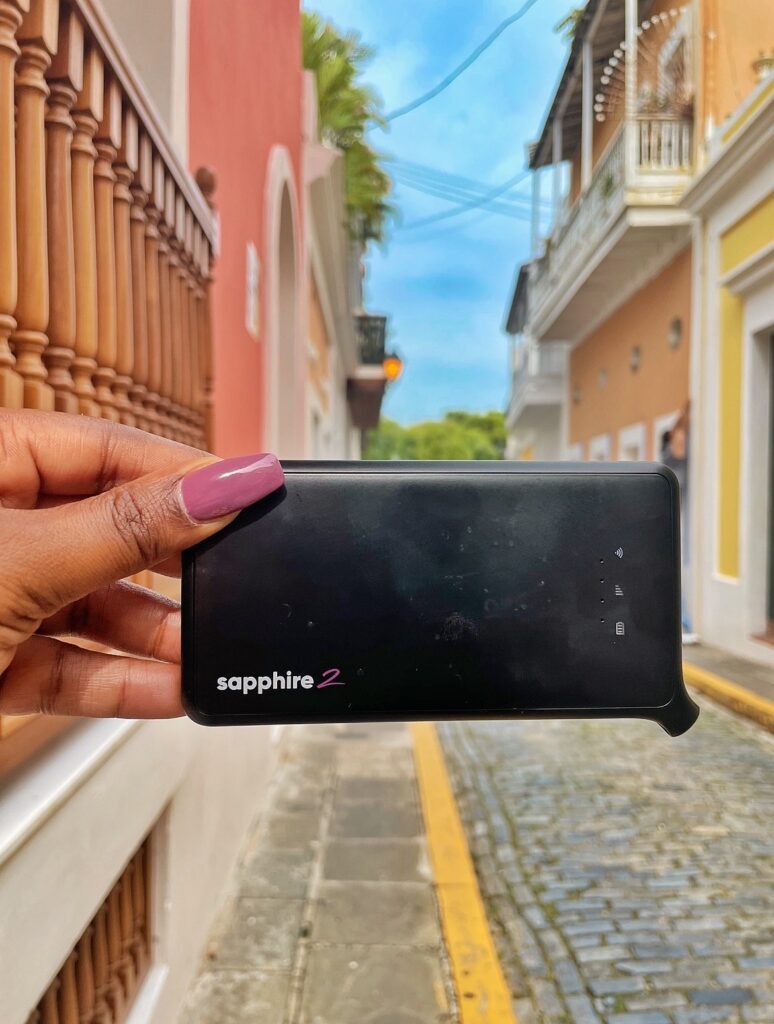 2.) Pocketalk – A two-way language translator
Imagine entering into a country and you don't know the language. Sure, you can learn two new phrases in that language but that would hardly help with truly navigating the country. With a device like Pocketalk, you can bridge the language barrier and even foster deeper connections with the locals. It is a voice, text and image translator so yes, even if you find yourself in Japan and all the signs are in Japanese, you can use this tool and feel like an absolute travel boss. I also like that it is a two-way translator, so you can speak to them in English and it translates to them in their local language and they can do the same. Easy peasy! Pocketalk has more than 74 languages and is just such a handy travel companion to have. A worthy investment. Check them out here.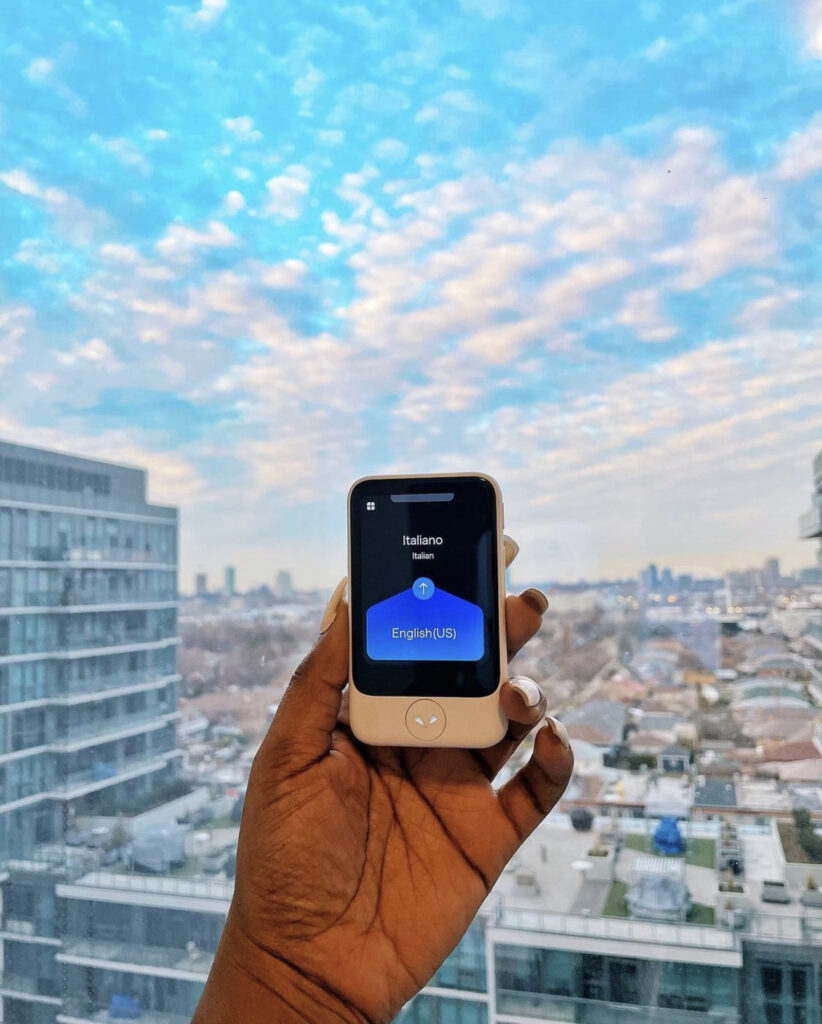 3.) Anker Powerbank – To keep your devices powered up
Only a few things are worse than being in a foreign country and stranded because your phone and other devices wouldn't power up. Power banks are nothing special in the market but they do make a big difference to your travel experience. I especially love the Anker powerbank because it is portable and also fast charging. I got it off Amazon and it has powered me through a lot of my trips. Never leaving home without it, ever! You can purchase it here.
4.) Portable Torjim Tripod – To capture memories
It can be a little difficult finding the right tripod for traveling. You want one that offers a good balance of being light-weight enough to travel with but also sturdy enough so it withstands winds or any crazy travel situation. After using several tripods over the years, I found the Torjim tripod which really offers that nice balance. It's also quite affordable for the quality and such a great handy companion to have on a trip. Bonus points as it also comes with its own remote so you can take those self-portraits like a boss!
5.) A personal safety alarm – To be safe and confident
Travel can be scary, especially when you have to do so by yourself. I love not only taking the necessary safety precautions but using technology and tools to help me and this safety alarm definitely does the job. The way it works is – if you were ever in a dicey situation, you can just push the button and it lets out a very loud sound (like an alarm) and that would hopefully scare off the predators. I've never had to use it, thankfully but it's there if I ever need it. Link to buy here.
Conclusion
So there you have it – my favorite must-have travel tech essentials. I am giving away all five of them on my Instagram on October 8 to celebrate 50,000 followers. If you read this post before then, make sure to keep your eyes peeled on the post so you may enter the giveaway and *hopefully* win.
Enjoyed this post? Don't forget to share it!