Ultra Special Moments at Universal Studios Orlando.
It's been two weeks since my trip to Orlando, Florida and I still catch myself flashing back to that experience ever so often. I mean, who wouldn't? Some places are simply unforgettable. In this post, I am shamelessly trying to figure out my most special moment at Universal. It's tough, it's tough. There are too many highlights to pick from.
Now I totally understand why people try to make it down there, even when it sometimes takes some financial sacrifice on their part. I bet you it's worth it.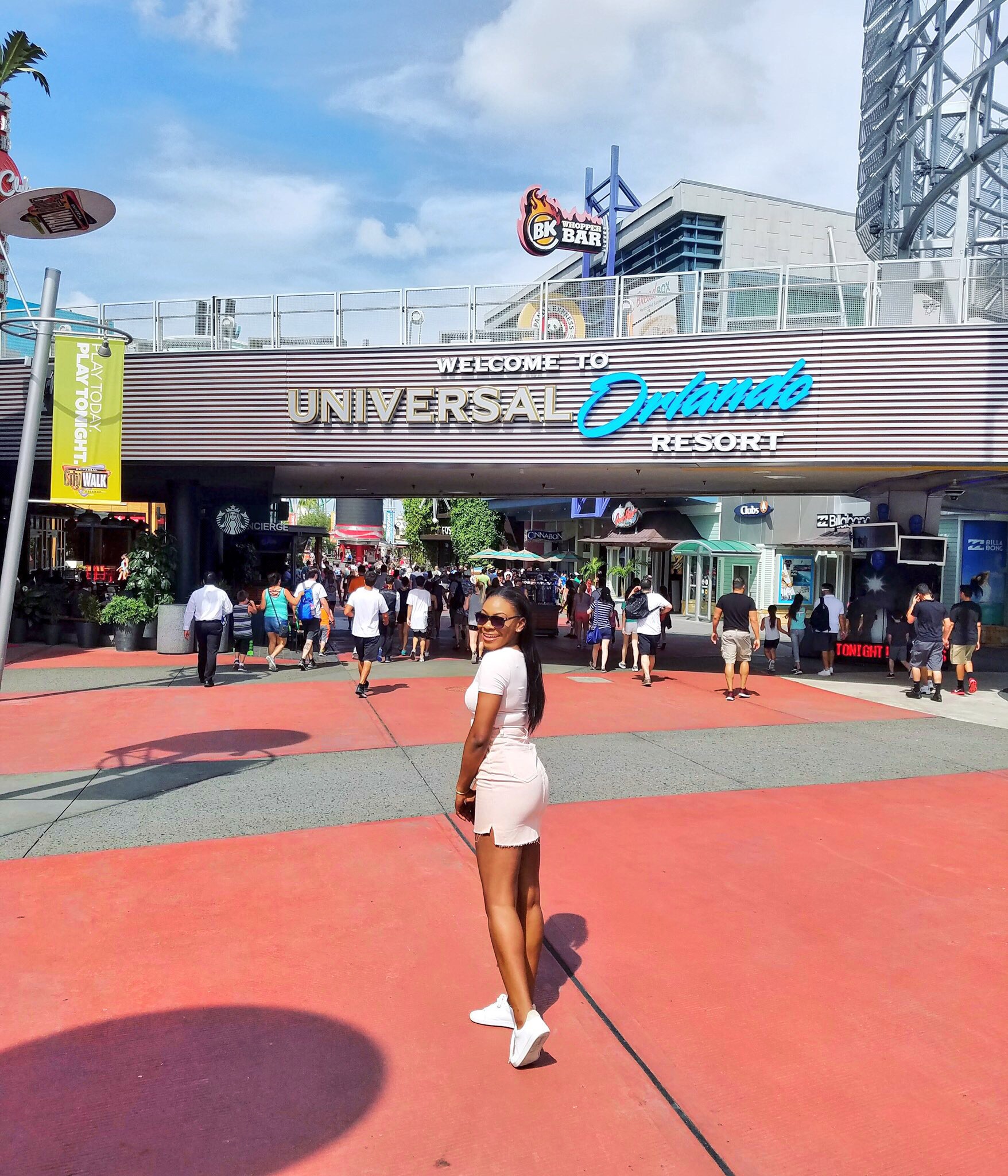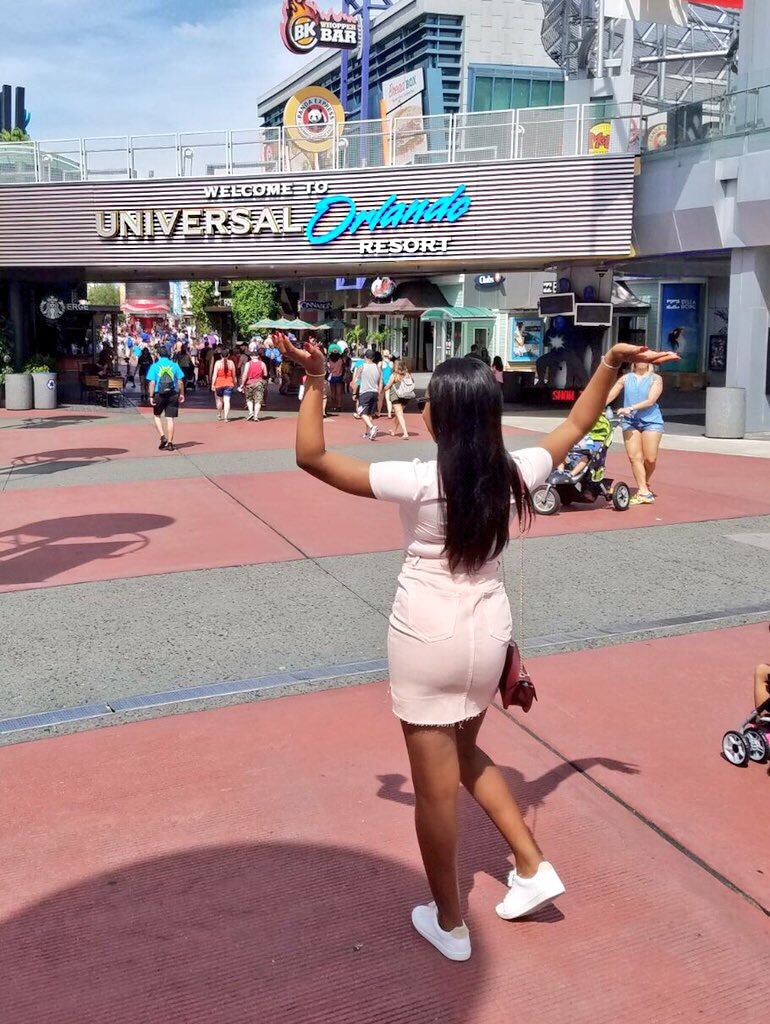 WELCOME TO UNIVERSAL ORLANDO RESORT
Universal Studios is special, very very special. It is like the adult's corner of Orlando's theme parks. Not to say Disney is only for kids, as there are so many things for adults to also enjoy there, but Universal is more grown-up and hardcore, such that kids are not able to participate in most of them and this reduces the crowd there drastically.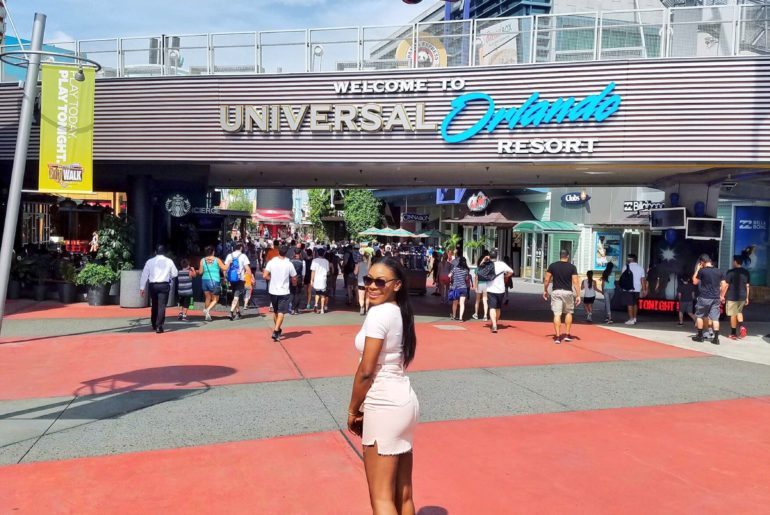 FIRST IMPRESSIONS
At Universal Orlando, there is no one attraction that everyone is gunning to see there. Unlike Disney's Magic Kingdom where everyone wants to see the Cinderella Castle, Universal was pretty different. Every ride held it's own, there was no Beyonce. This is the part I loved the most about Universal.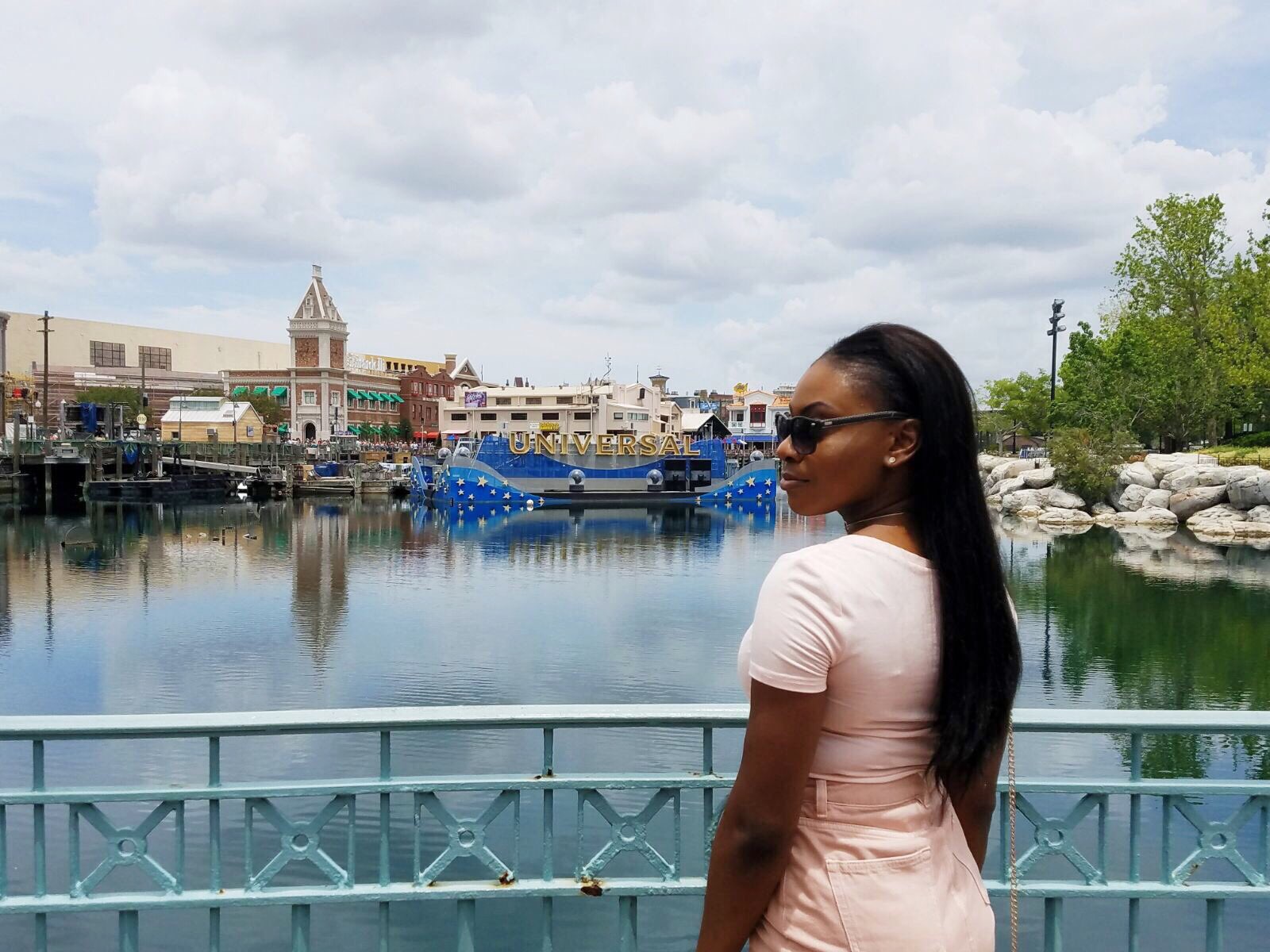 WHAT MADE UNIVERSAL STUDIOS SO SPECIAL?
You may be wondering what made Universal Studios so special. I'll attempt to explain that in this post. Keyword, attempt because, just like some things in life, you will have to experience it for yourself to understand why. Nonetheless, for the purpose of this, I'll try. I promise.
WAS IT THE WIZARDING WORLD OF HARRY POTTER?
Whether you're a die-hard Harry Potter fan or just someone curious enough to get lost in the wizarding world of Harry Potter, this place will blow your mind.
Did you know J.K Rowling was rejected more than 10 times before Harry Potter finally got published into a book? If you wanted to give up, this should be motivation to persevere. Read full story here.
I walked the Diagon Alley, guys! (A cobblestoned shopping area for the wizarding world, where Hogwarts students can purchase necessary supplies.) Harry Potter fans, you'll understand this one.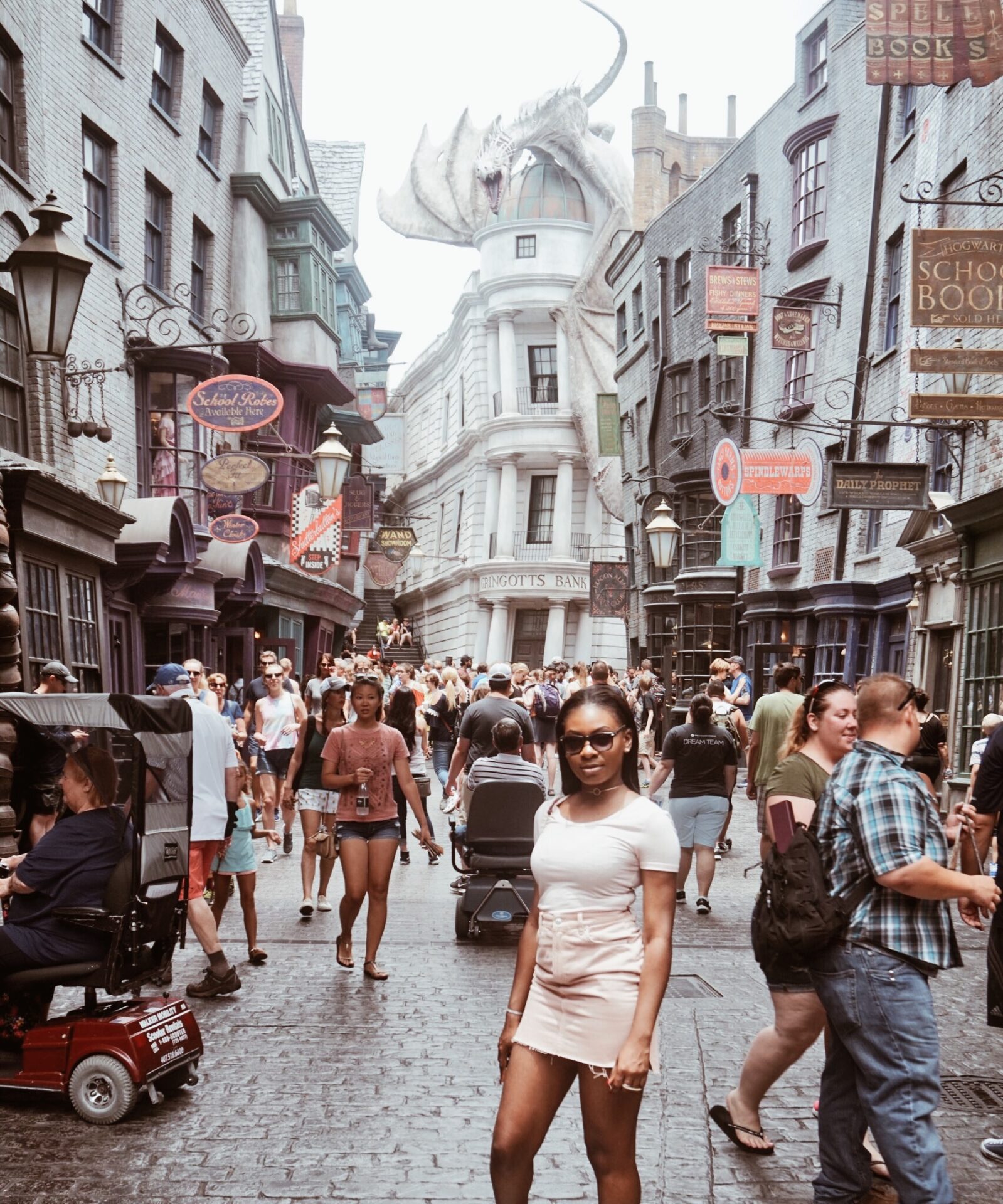 At the Diagon Alley,  It's like you have stepped into the set of Harry Potter, what's left is to have a wand in hand and to say some incantations. I'm not into those type of things, but if you are, you will have such a swell time.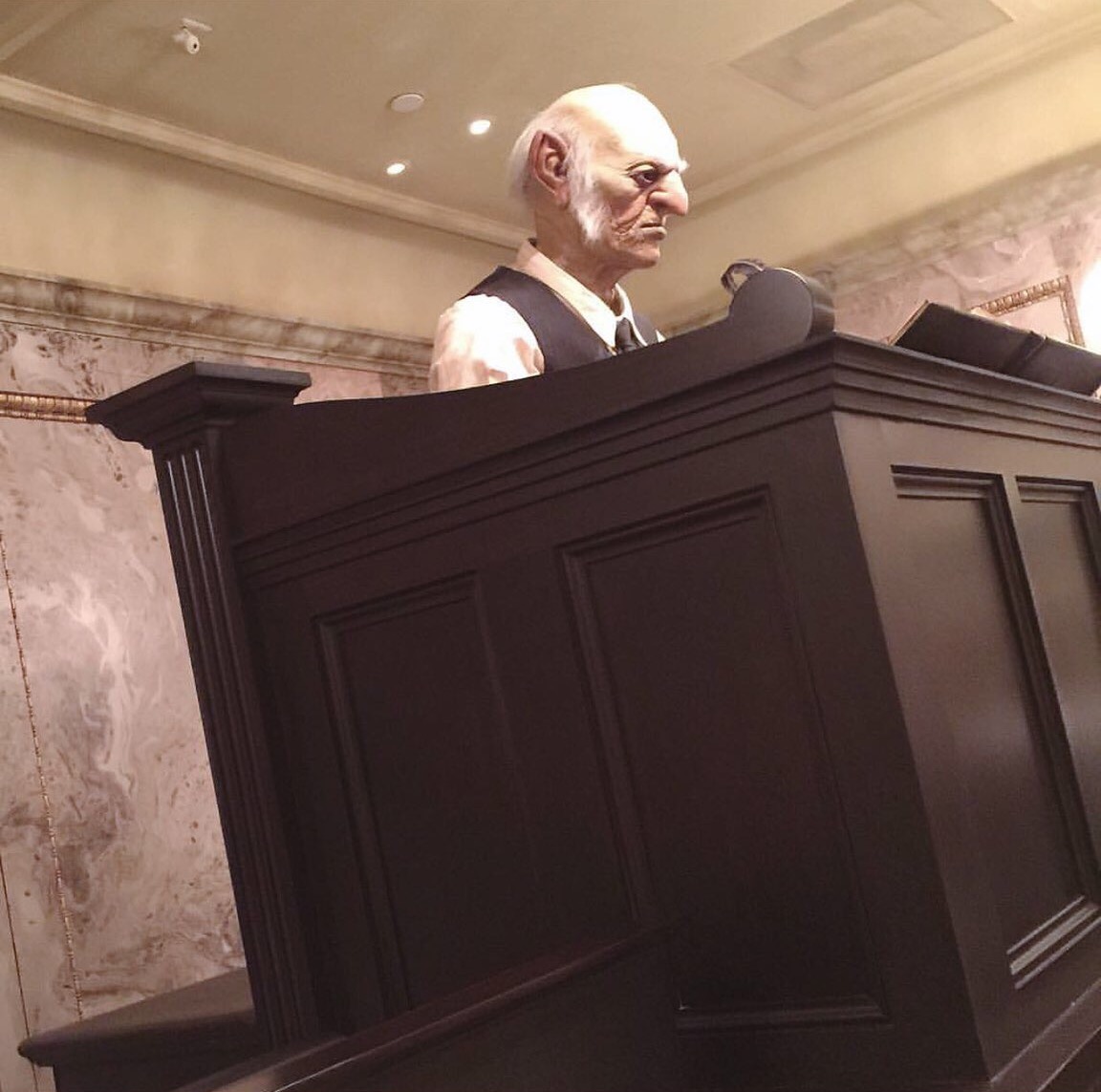 Now, pause. Let's take a glorious moment to talk about the fact that I saw a dragon roar and spit real fire in the Diagon Alley. Seriously. My goodness! I have never seen anything quite like that before.
Let's take a glorious moment to talk about the fact that I saw a dragon roar and spit real fire in the Diagon Alley.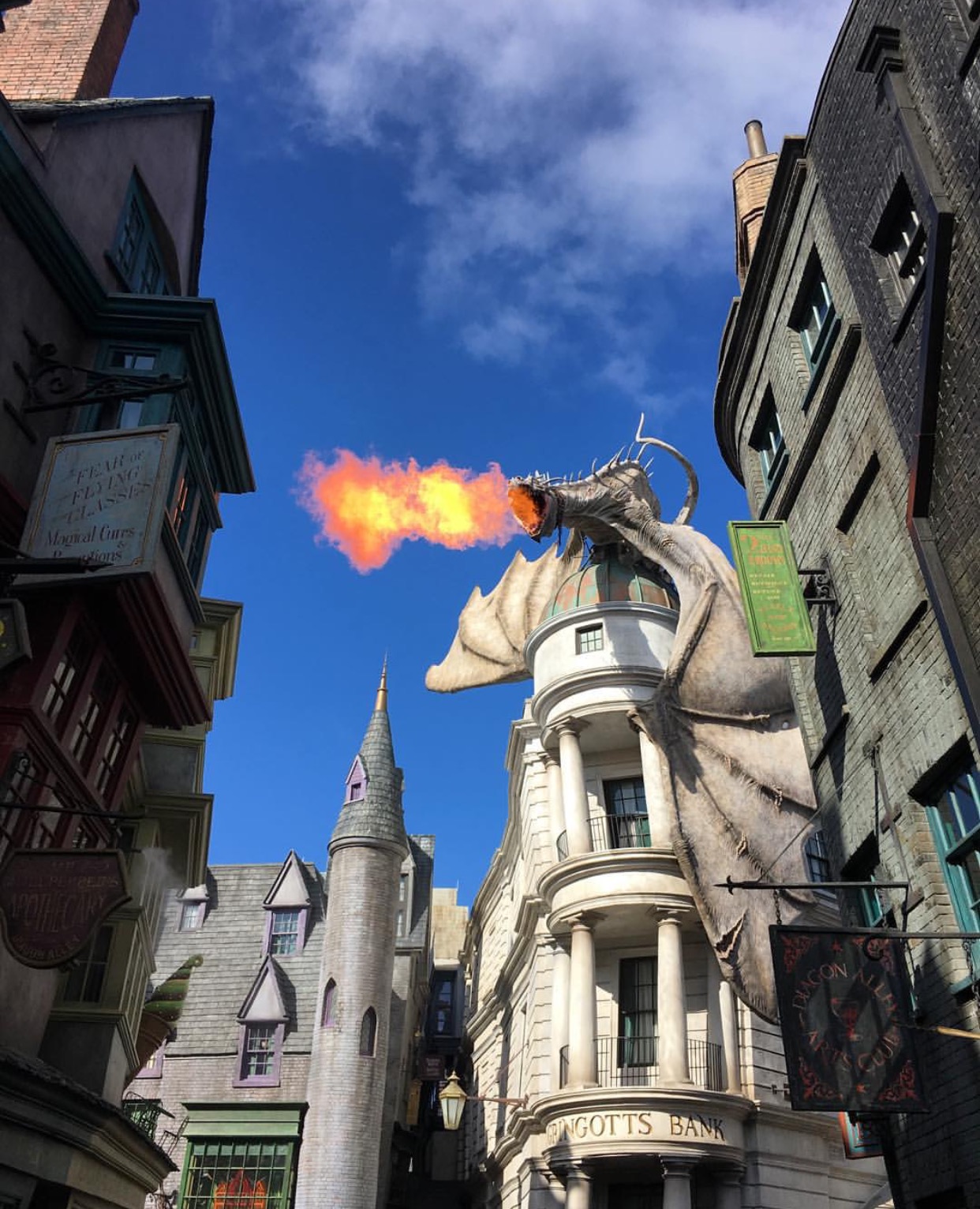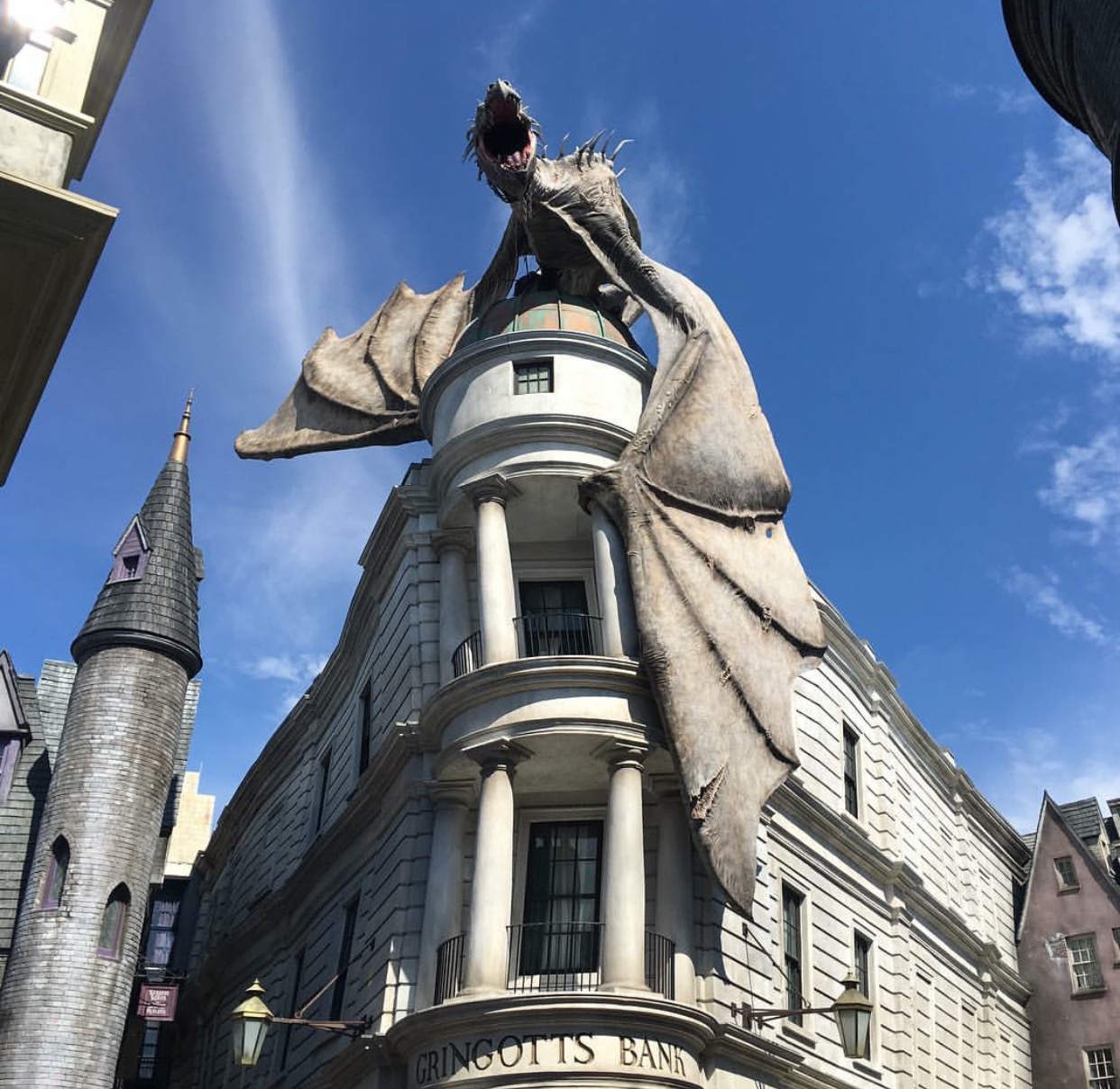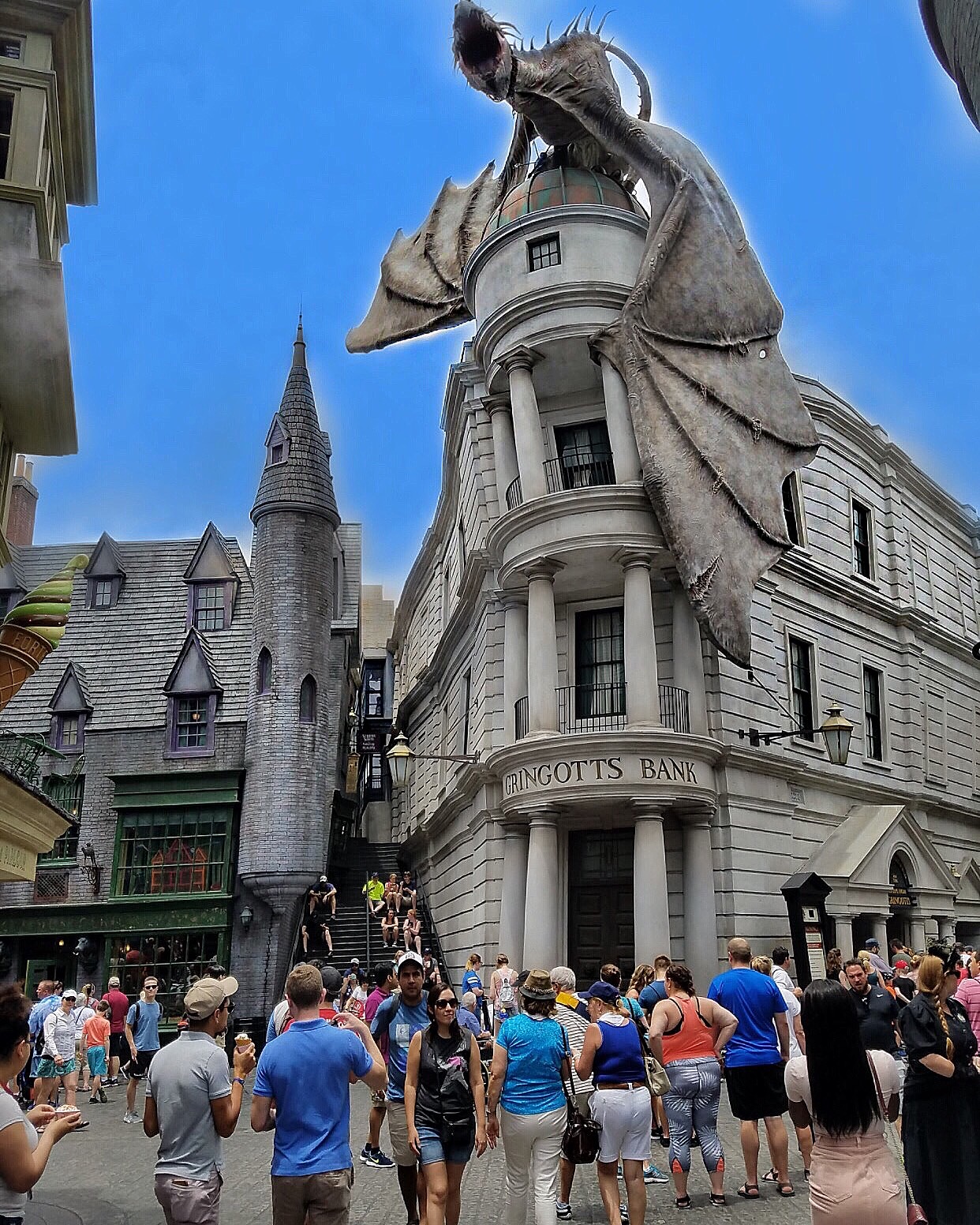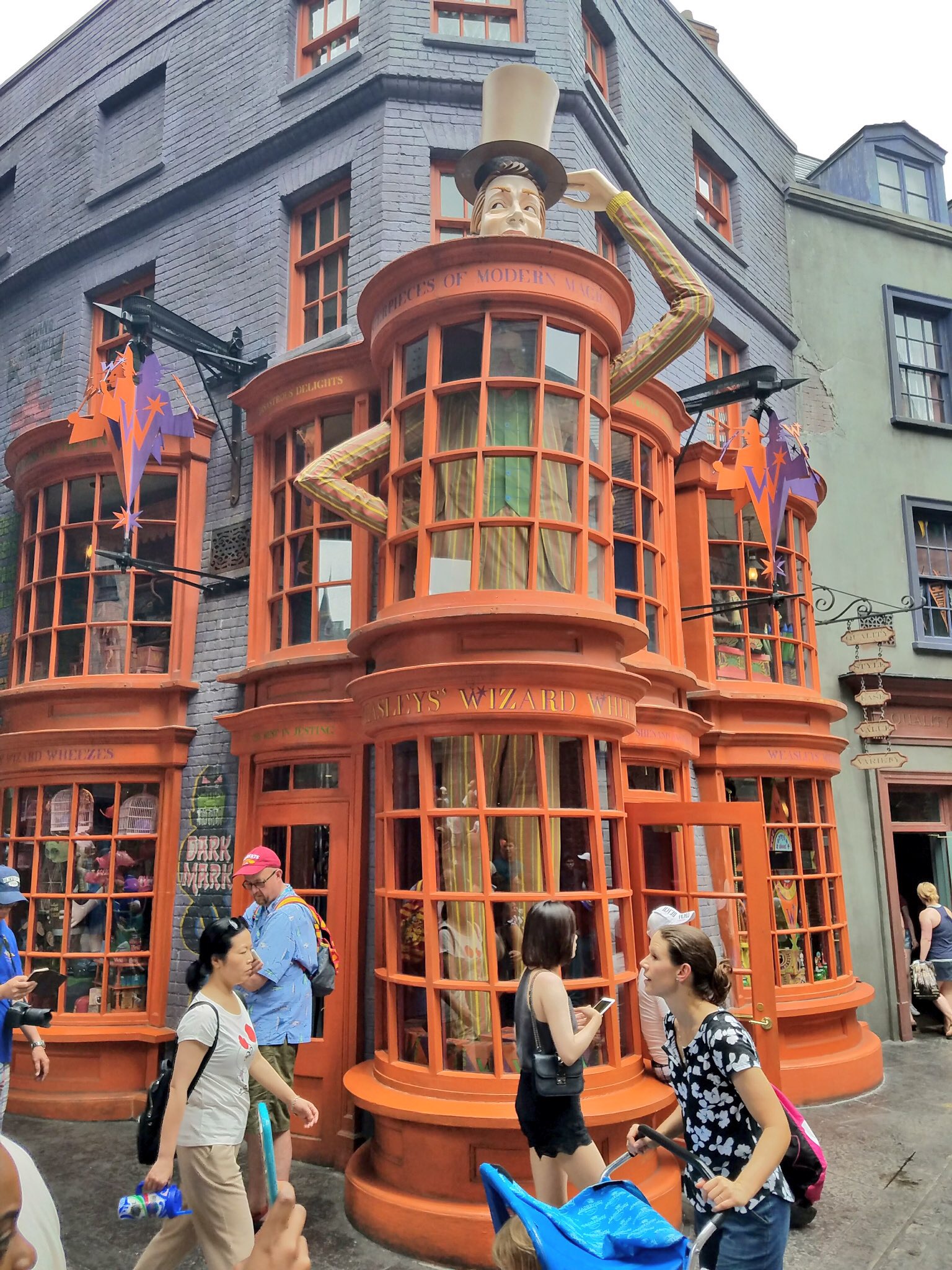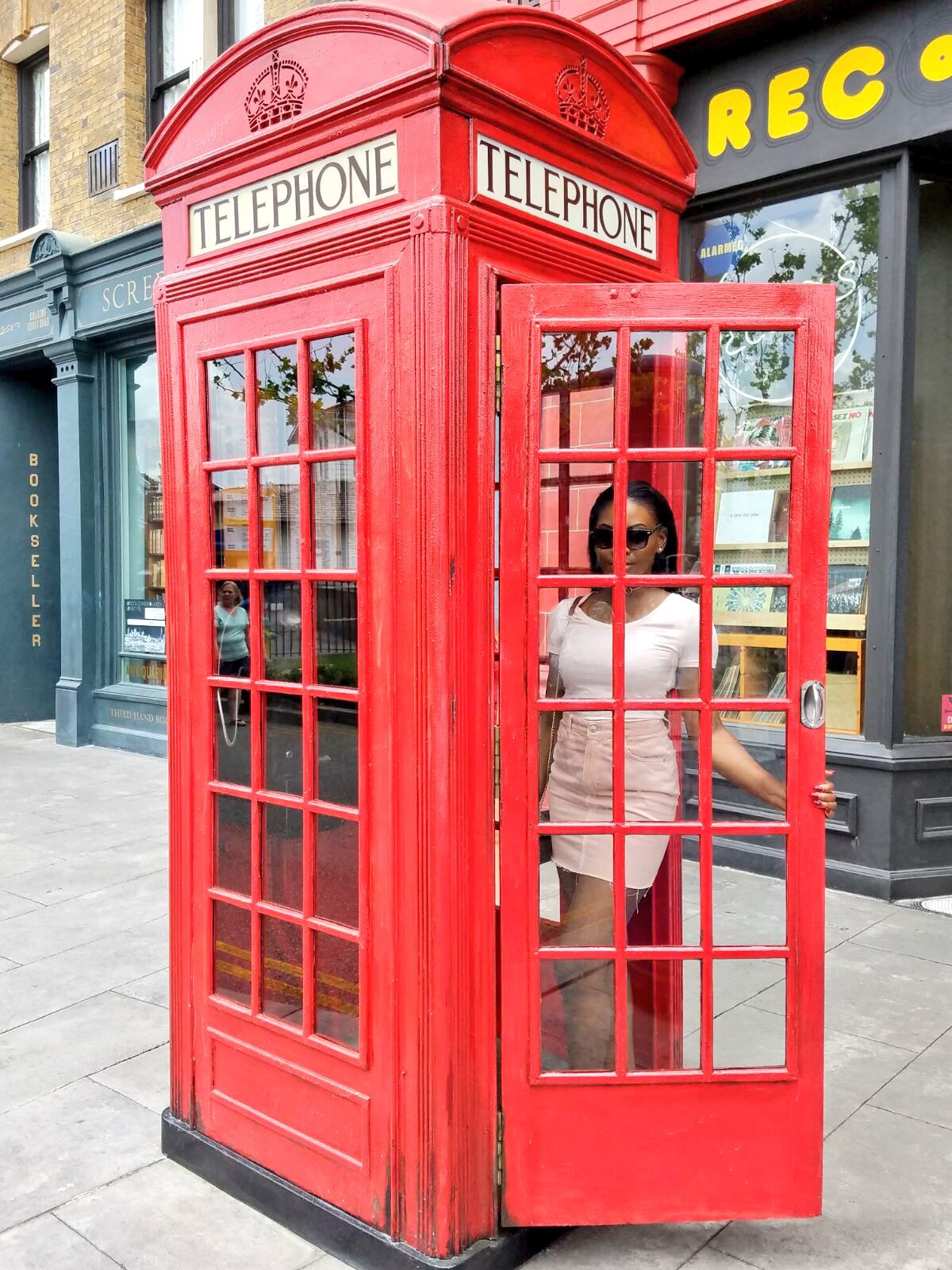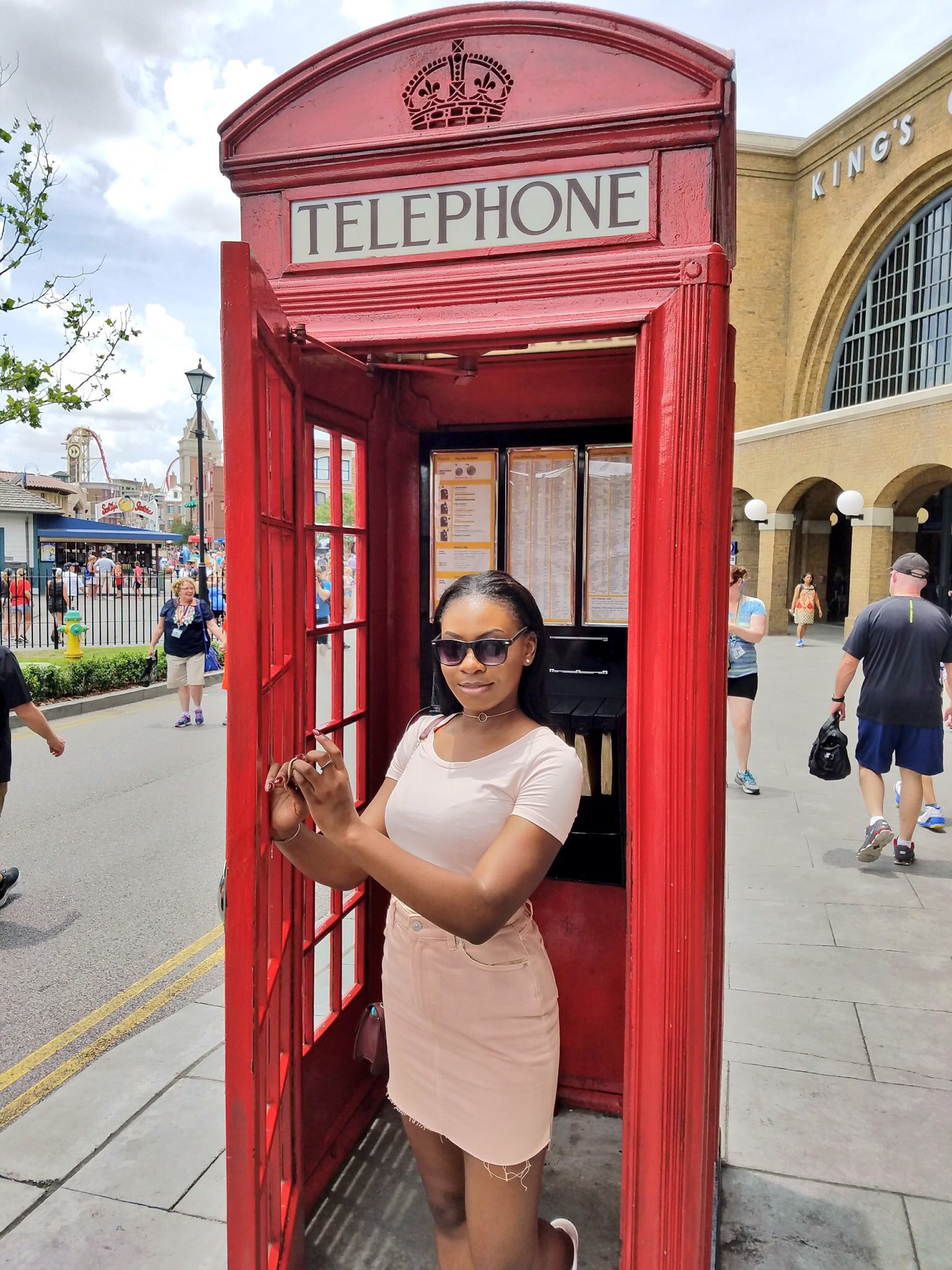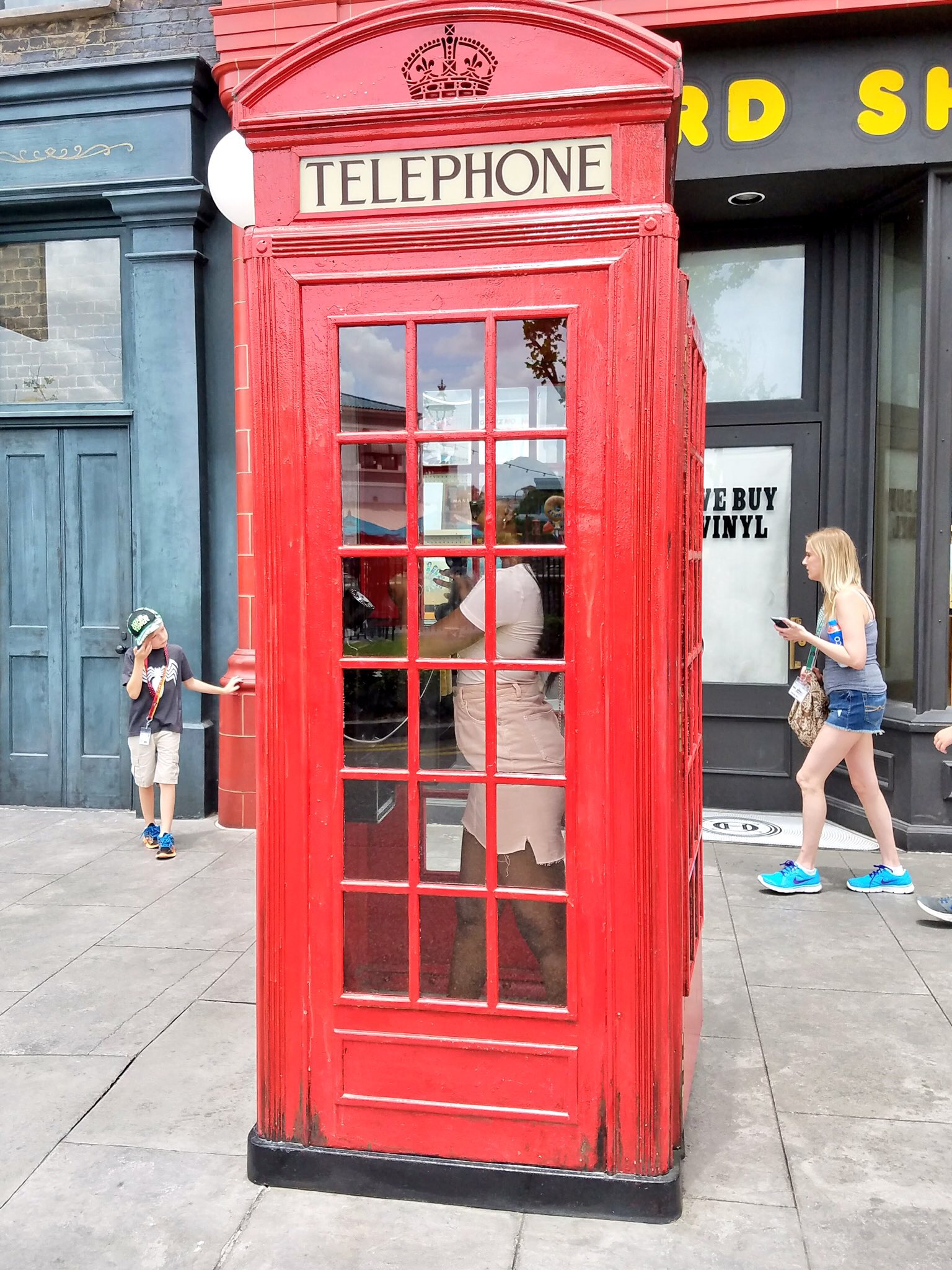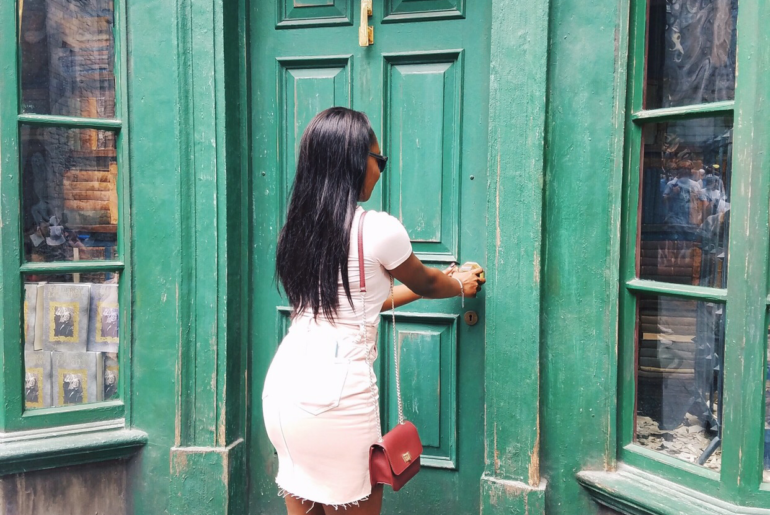 OR BECA– USE I WATCHED FEAR FACTOR LIVE?
Remember the popular fear factor show where a group of contestants are made to perform some challenges and disgusting stunts? Well, yours truly watched that live. It's much different when you watch it on TV but seeing people in the flesh-eating all that nonsense was some next-level experience. It took so much not to puke but what an experience.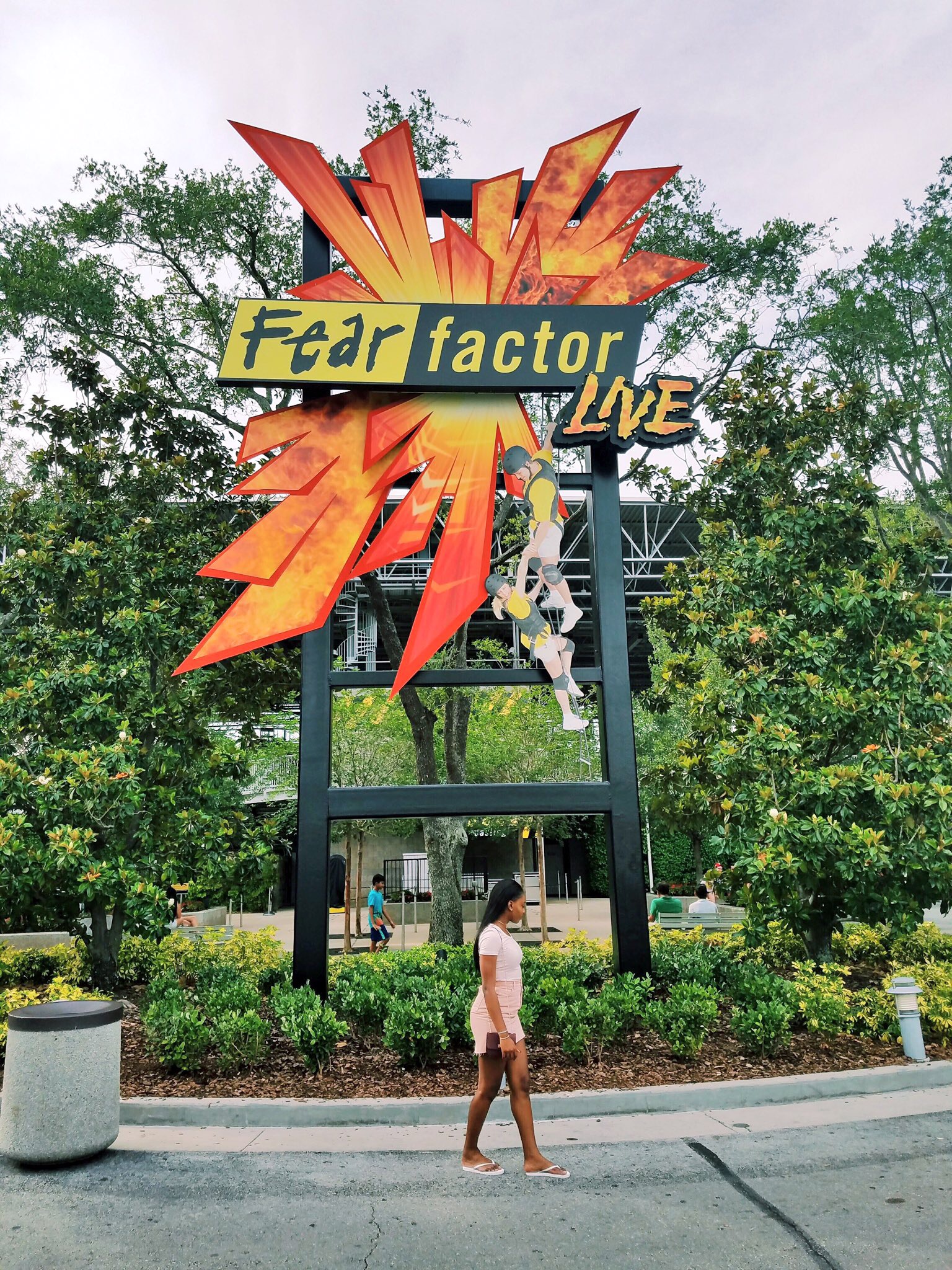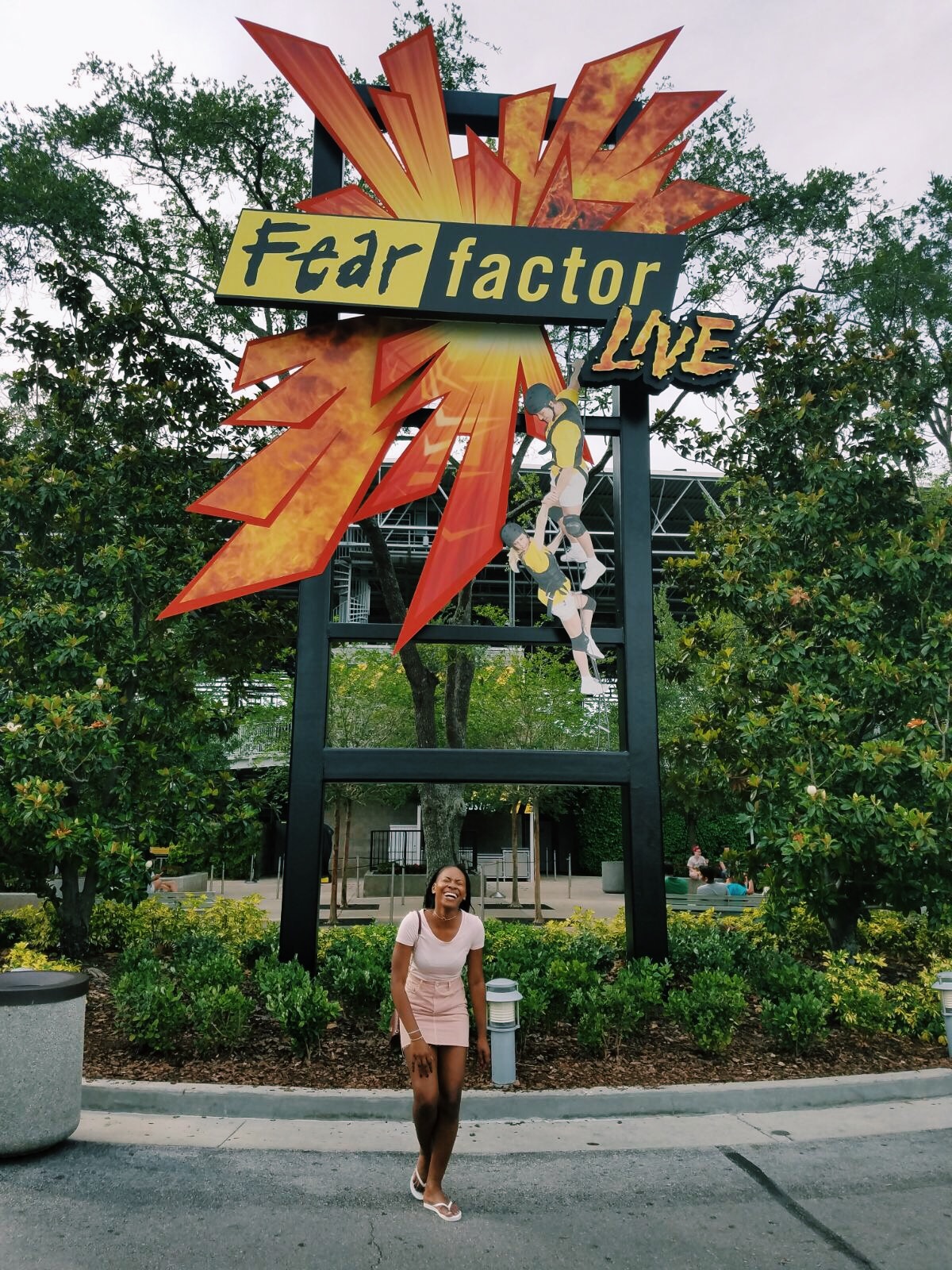 MAYBE IT WAS THE MIND-BLOWING RIDES?
I definitely believe that the rides at Universal Studios deserve a blog post of their own but on second thoughts, words cannot adequately describe. Every ride was terrific. The rides here are more geared towards the adults, they are in 3D and are more hardcore. The Revenge of the mummy was my absolute favorite and then Harry Potter in close second and the Transformers, and so many more. I loved it.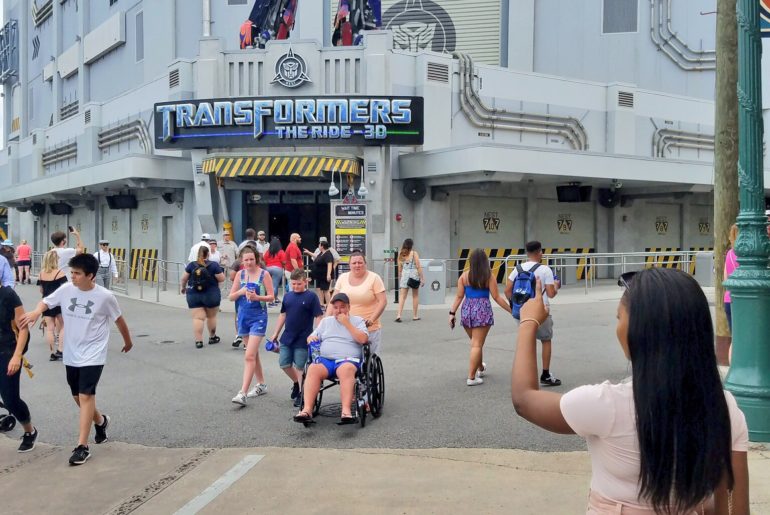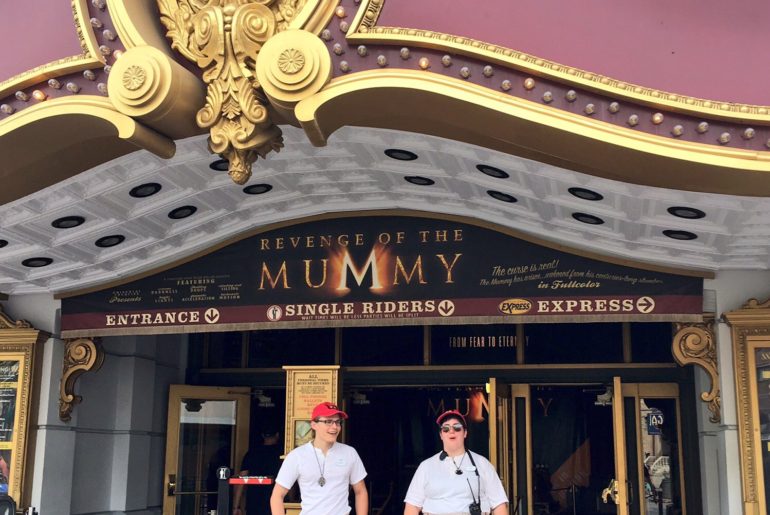 PS: I have an embarrassing video of me in a rollercoaster. I looked like my spirit was about to leave me. Epic and will make for a good blackmail piece
OR THAT I SAW A REAL-LIFE ACTION FIGURE?
If you are into action figures, you'll love this one. They are really cool and I was pleasantly surprised to see one on the streets of Orlando resort. Parents paid for their kids to take photos with them but I decided to pass. Seeing it alone was enough for memory keepsakes.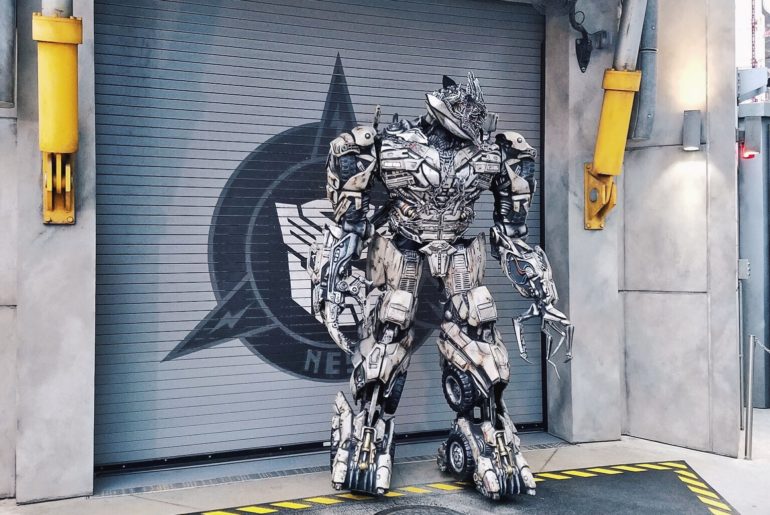 OR WAS IT BECA– USE I FINALLY POSED AT THE UNIVERSAL GLOBE SIGN?
What's a trip to Universal studios without posing with the famous Universal globe sign? That same one that we see at the beginning of our favorite movies? It's a no-brainer really. You have got to take a photo at the Universal sign, no matter where you're from, vegan or meat lover, black or white, whatever. You just have to do it.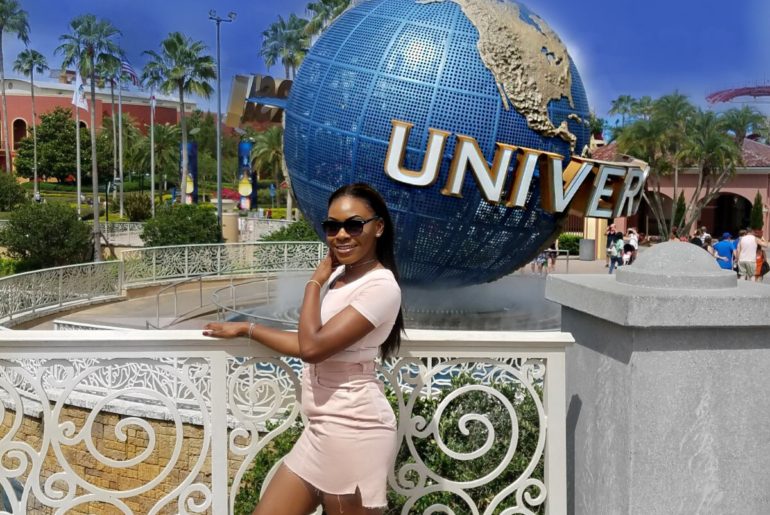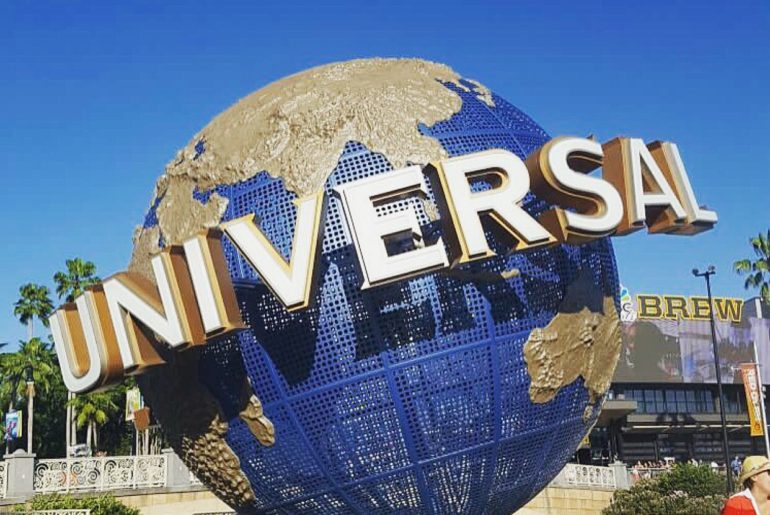 OH WAIT! THE VINTAGE AMERICAN CLASSIC CARS? 
Something about American classic cars that are so special. It almost feels like you are lost in time, sort of. I bumped into a couple of them while roaming the streets of Universal and it made for a great photo opportunity. I'll ride in one (or two) sometime in the nearest future, fingers crossed.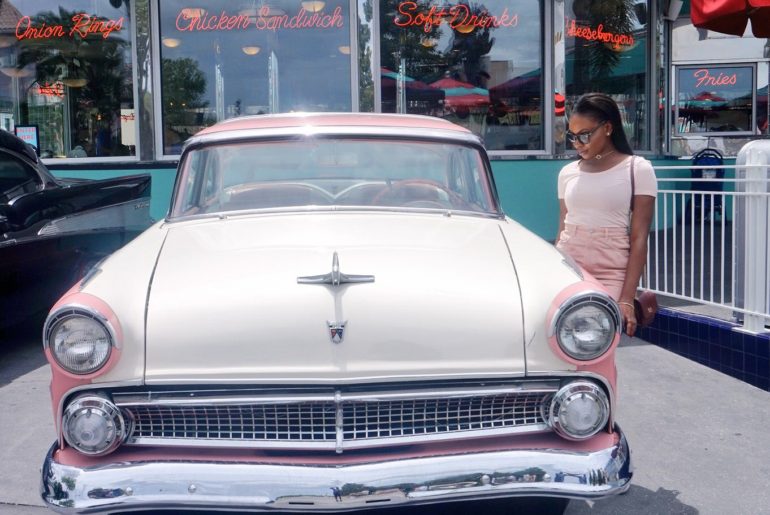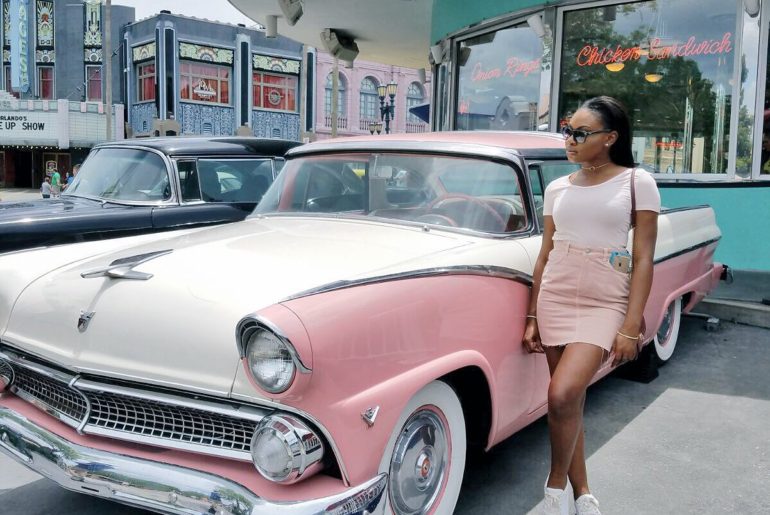 WHATEVER IT IS, I CANNOT WRAP MY FINGERS AROUND IT BUT, UNIVERSAL STUDIOS, YOU ARE SPECIAL. VERY VERY SPECIAL.
I absolutely had a pleasant time at the special place that is Universal Studios and will definitely be going back there, someday. Hopefully soon. If you are planning to visit Universal Studios, I'll say do it. Everybody loves it, chances are, you will too.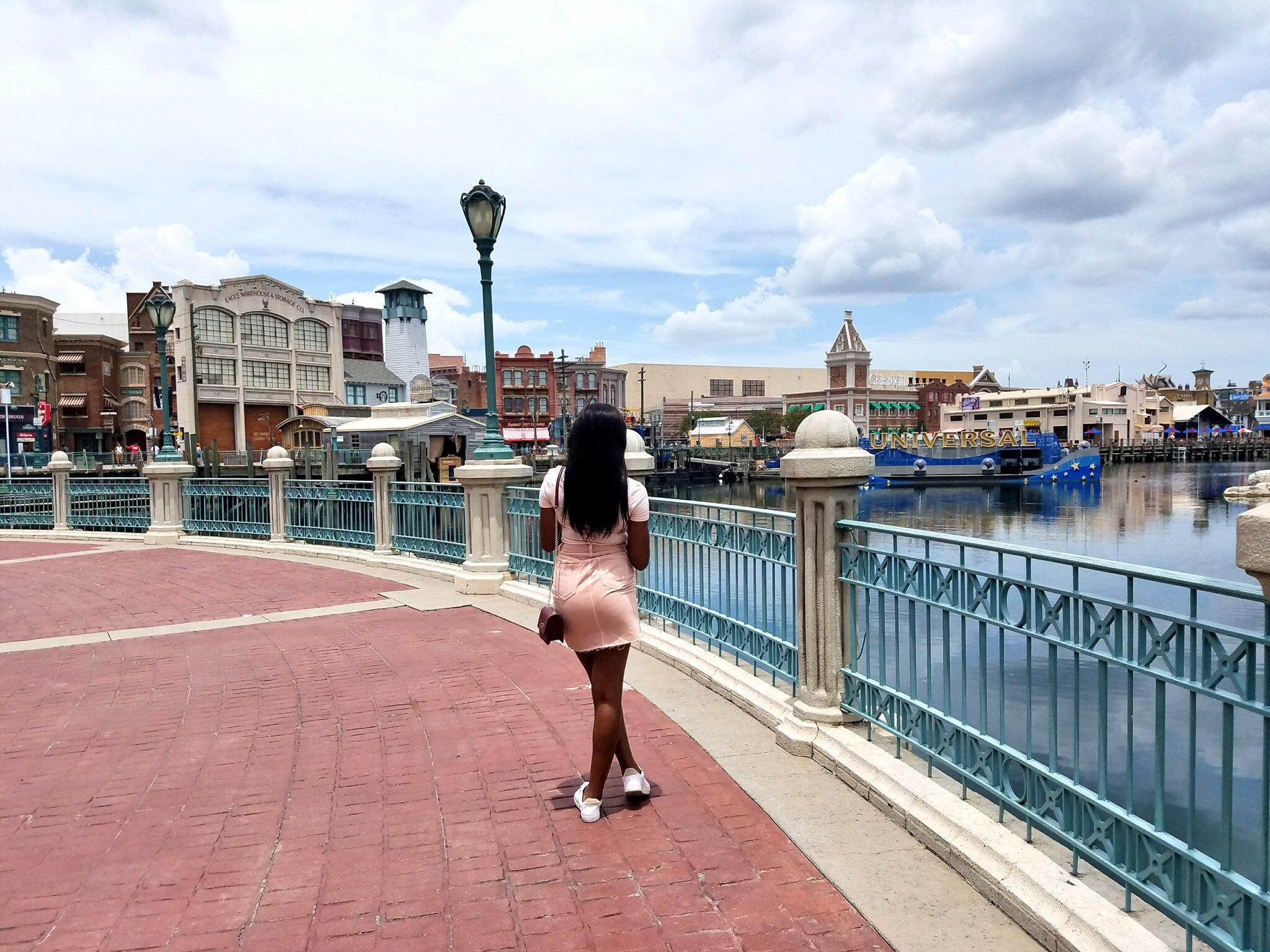 ---
Thank you for reading the final installment of my Orlando, Florida series. If you missed it, read my Disney experience here. As always, I will talk to you in my next post.
New posts every Fridays. Subscribe here (or below) to follow my travel journey, get travel inspiration and to be the first to hear about new posts, travel deals and giveaways.
[wysija_form id="5″]
Until next time,
Adios,