How These Travel Companies Pivoted in 2020 and What We Can Learn from Them
2020 was undoubtedly a challenging year for many, but travel remains one of the hardest-hit industry. For an industry that thrives on constant movement and mobility, a lockdown, the complete opposite of that, was crippling. Many businesses suffered from a sharp drop in demand for travel. You are reading: How these travel companies pivoted in 2020.
However, the travel spirit is an agile one. It's one that encompasses resiliency, adaptability and grit, so I have no doubts the industry will bounce back. Speaking of bouncing back, some travel companies pivoted and adapted to the changing times, and as someone who is building her own travel company, I was sitting down observing and learning. Here are some of my favorite, brilliant pivots from travel companies.
Travel companies that pivoted their strategy or offering in 2020
1.) Red roof hotels offer day rates for WFH employees
This is a story of adapting to the times and providing a solution that meets the direct needs of the customers. Red Roof Inn offered its Work Under Our Roof Day Rate for under $40. Their reasoning was, workers may need a total change of scenery for the day and that's true. Sometimes I'm tired of working from my desk and just need a complete change of scenery.
2.) Commercial airlines pivoted from transporting humans to transporting cargo
While there was a sharp drop in demand for travel and commercial airlines suffered, there was also an increase in demand for goods and much-needed items such as grocery, healthcare provisions, quarantine kits, etc. Commercial airlines such as United Airlines, Virgin Atlantic, Lufthansa, hopped on this and instead of flying people, they flew cargo.
3.) Airbnb launched its online experiences
Airbnb is highly known for its accommodation options and even its unique local experiences. However, in 2020, due to travel restrictions and lockdown, Airbnb introduced its online experiences so that people could now enjoy the magic of Airbnb experiences from the comfort of their homes. While there's nothing like a good ol' in-person travel experience, this was still a cool way to connect with local tour guides or experienced instructors from all over the world.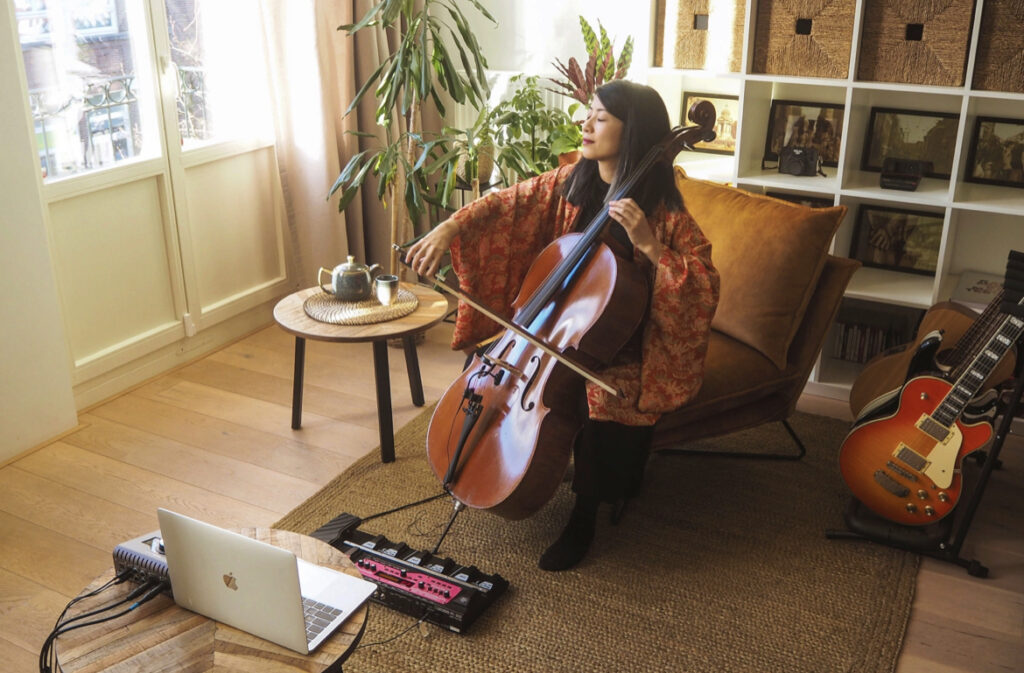 4.) FLYTOGRAPHER INTRODUCED ITS PHOTOGRAPHY COURSE
If you've never heard of Flytographer, it is a service where you can book a vacation photographer for any city you're visiting and capture the moment. This service is great for solo travelers or couples or families who need professional shots taken. Obviously, with a lockdown, this service became practically impossible to execute. So, Flytographer launched its photography course offered by its season photographers to teach people how to take great photos.
5.) WALKS LAUNCHED ITS "TOURS FROM HOME" SERVICE
Kind of similar to Airbnb's online experiences but more focused on city tours, Walks, a tour company pivoted its strategy to adapt to the times by offering Tours from Home, a service that costs about $13. I personally think this is not just something that can work in pandemic times, but it can be something anyone can tap into, especially when they are unable to go to a city at the moment due to other reasons like time, money, or physical constraints.
6.) YOUTRIP WENT FROM TRAVEL EWALLET TO OVERSEAS E-COMMERCE
Probably the bravest and most significant pivot of the bunch, YouTrip, a travel fintech company that in pre-covid times allowed travelers to benefit from competitive exchange rates abroad, pivoted to a full-blown e-commerce strategy to allow its customers shop online overseas through its next-generation 3d-secure payment app. As a startup, a pivot is never easy but it paid off for them.
The lessons from these companies
1.) Innovate or die. This quote by Peter Drucker is a little dramatic but it simply means, stay ahead of the pace of change, or you're toast!
2.) You have to remain flexible and fast on your feet. In today's world, being agile and responsive is a great skill to have, no matter what industry you're in or what role you play in it.
3.) There are opportunities, even in a downturn. If all you do is simply survive, that's okay too. But if you're looking for potential opportunities, know that they exist. All you have to do is find them!
4.) Every crisis creates its own set of problems, and ultimately it creates new needs you can solve. Identify them!