A Slice of Paradise: Happy Endings in Varadero, Cuba
So, the time had come. It was our last full day in Cuba and I was feeling different emotions, mostly bitter-sweet. Bitter because I was leaving a country I had absolutely fallen in love with, sweet because I had added yet another awesome travel experience to my life collection. But like everything that has a beginning, there's an ending. It was time to say goodbye, but on a really high note- In Varadero, Cuba.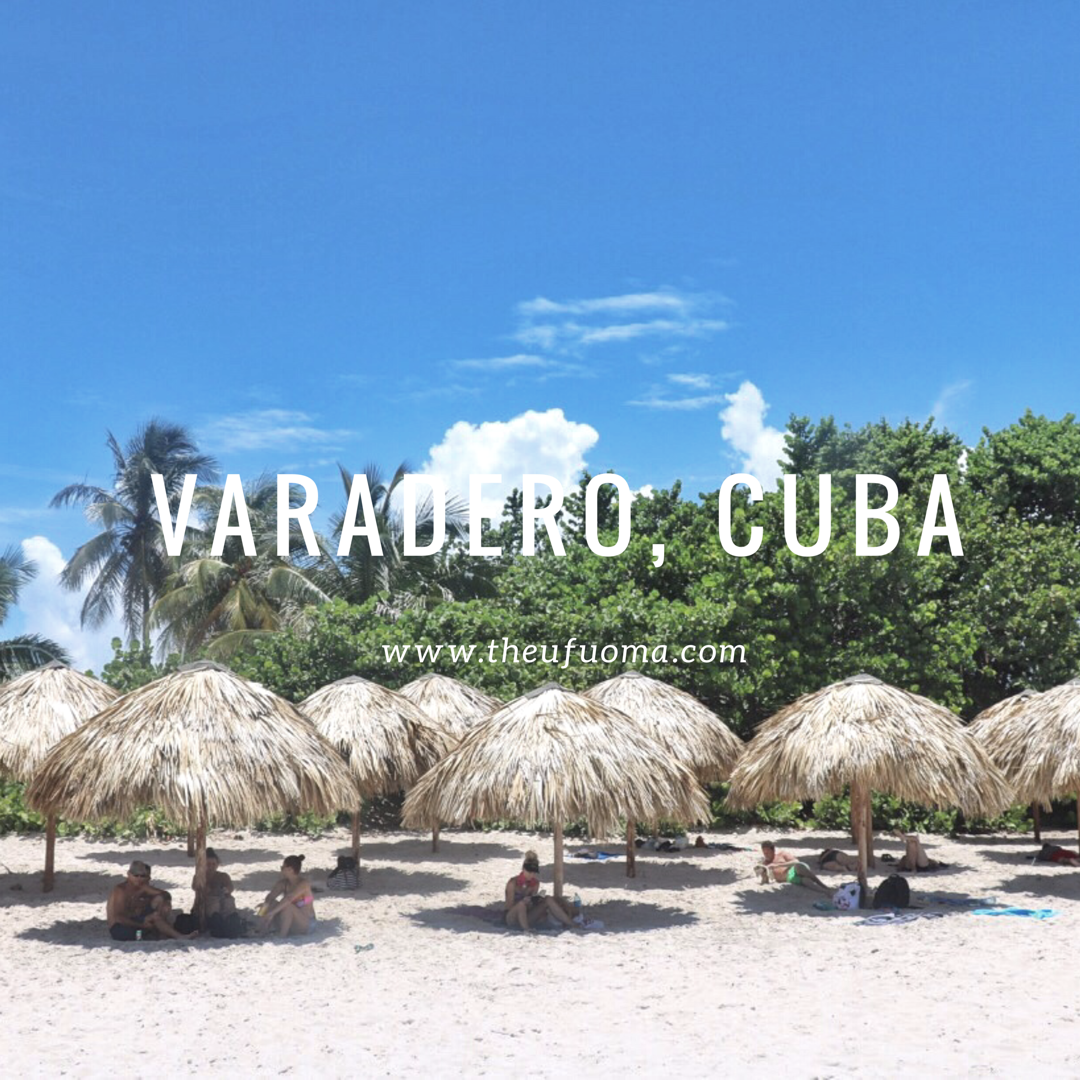 On a sunny Monday morning, when ideally the rest of the world may have been headed to work or school, we headed to the bus station to catch a collective taxi (yes, I know!) from Havana to Varadero.
Why a bus station? You might ask. 
Well, the taxis there are usually cheaper as they know they have competition from the buses which ply the same route, maybe just slower.
Everything in Cuba is a haggle. If you are not a smart bargainer, you will end up paying more than you normally should.
Tip: While not a guarantee, try to go early to the viazul bus station. You may want to catch a bus for 15 CUC but we wanted the comfort of a collective taxi, called "collectivo" where four people split the fare of the taxi and get to the location faster.
Even though we got to the bus station pretty early, we had to wait for quite sometime for the collective taxi to fill up before hitting the road to Varadero. I was starting to run out of patience as I didn't want the limited time we had to go to waste on the road. Luckily, we left in time to enjoy a full day at the beach.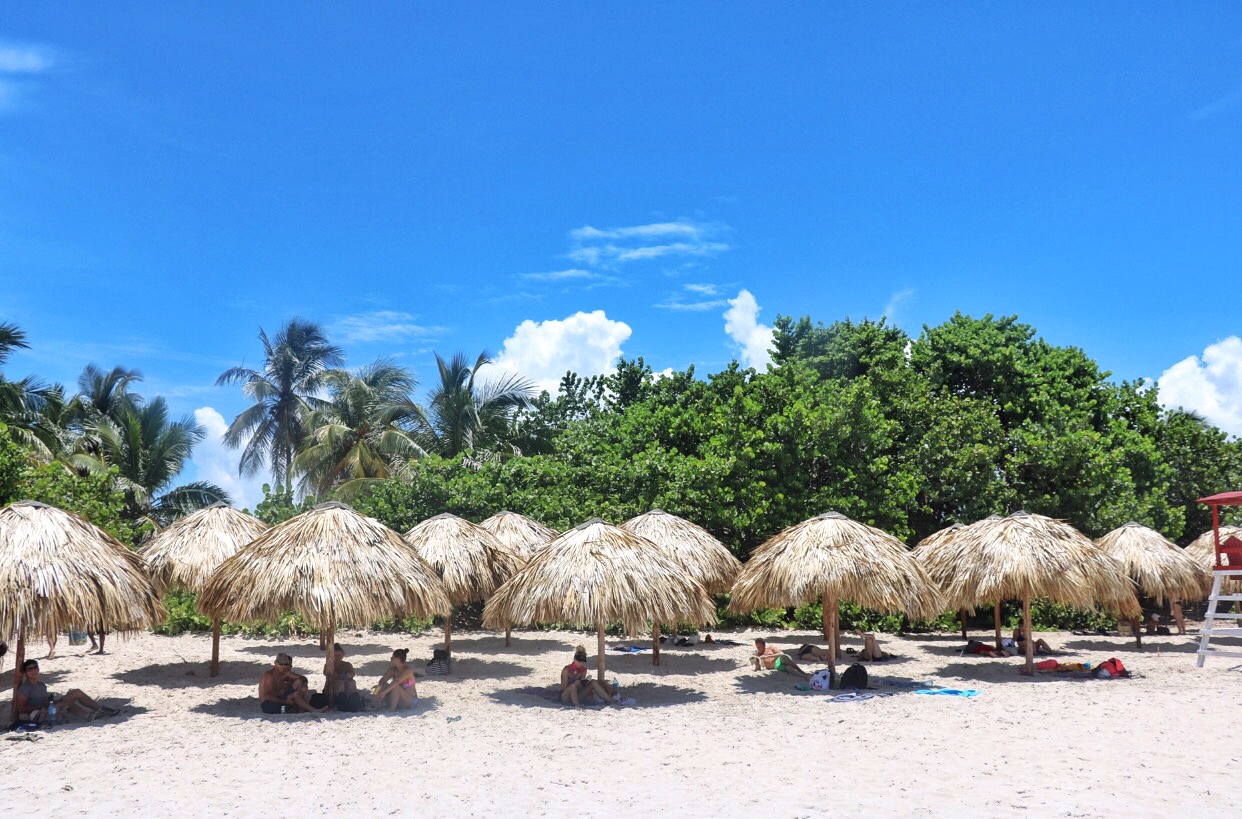 Varadero, Cuba is home to one of the most beautiful beaches in the world: Varadero Beach. This beach is a 21-kilometre strip of sheer delight. I'm talking fine white sand, clear blue water and tropical vibes. It is the ideal spot for vacation lovers.
Most of the all-inclusive deals you will find to Cuba are from resorts in Varadero. I passed on those juicy deals because even though I love to be by the beach, I could get really restless if I had to spend the entire vacation beach-side. I wanted an experience outside the limiting resorts. – Ufuoma
Tip: If like me, you are an adventurous traveler who likes to explore new things and be really active on vacation, schedule the last few days of your holiday doing more relaxing activities like a spa day, a beach day or wine tasting. That way, you do not feel very exhausted after your trip.
Question: What kind of traveler are you? Chill or adventurous, or both? Also, are you #teamresorts or #teamnoresorts?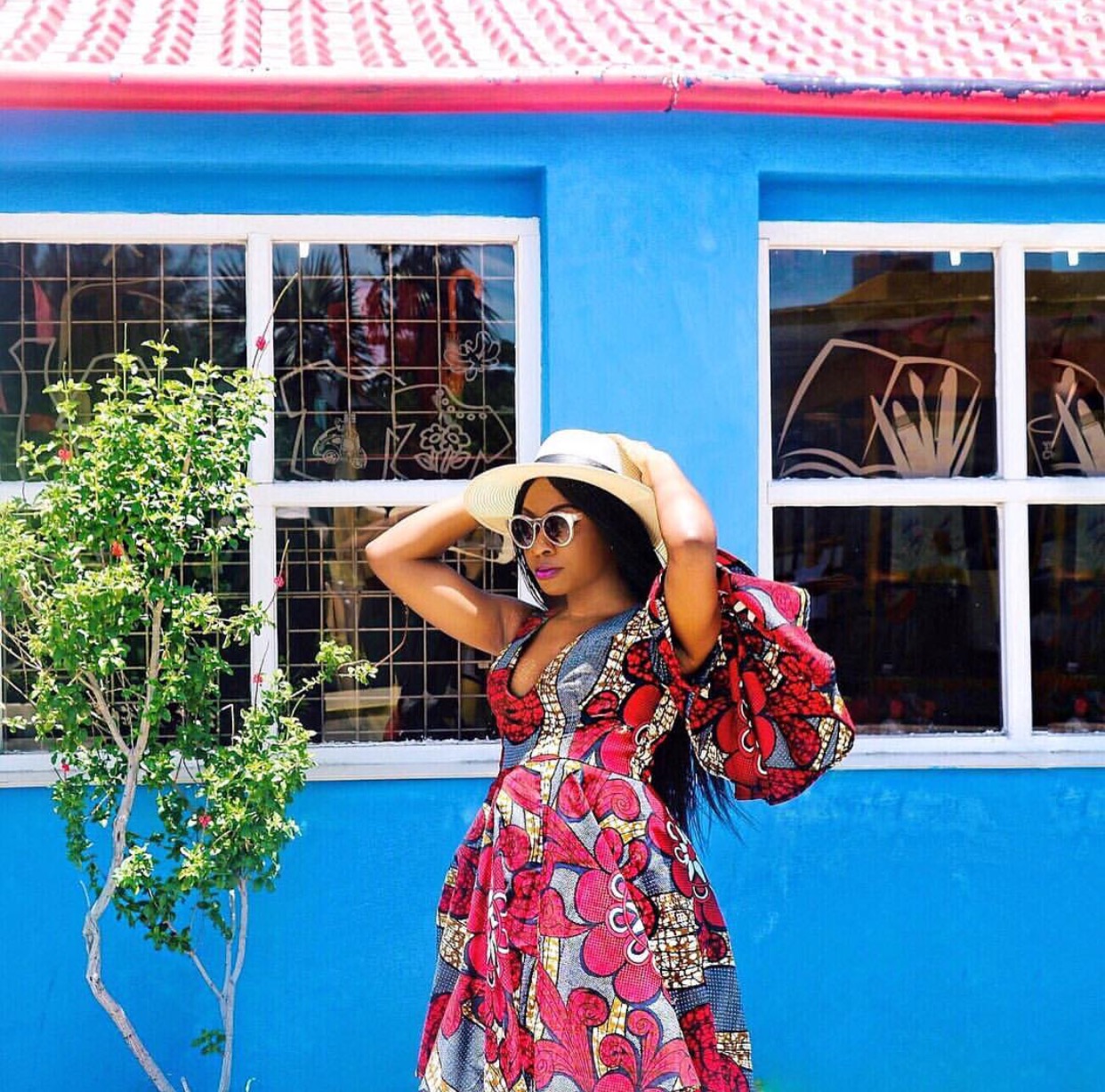 Here's the deal with Varadero
Varadero is slightly tricky. It is one of those cities that may not define your Cuba experience because it is not the typical Cuba. However, it is not one you want to miss because it is a great break-out from the Cuban city life.
My advice? Spend a couple of days in Varadero but not your entire trip. Varadero is not a true representation of the rich culture and history that Cuba has. While very beautiful, it is just like any other caribbean island you will come across.
I went to Varadero not wanting much out of it. I had done all the exploring I needed to do in Havana and Viñales and I really just wanted some downtime. However, I understand that needs vary so if you are only visiting Varadero and you want to make an adventure out of it, this Tripadvisor list might help.
On getting to Varadero, I spotted some colorful buildings and a group of men with their carts and we decided it was a great photo-op before heading over for breakfast and the beach thereafter. It was a lot of fun as we got a couple of stares from the locals and they seemed to enjoy the little show we put on for them.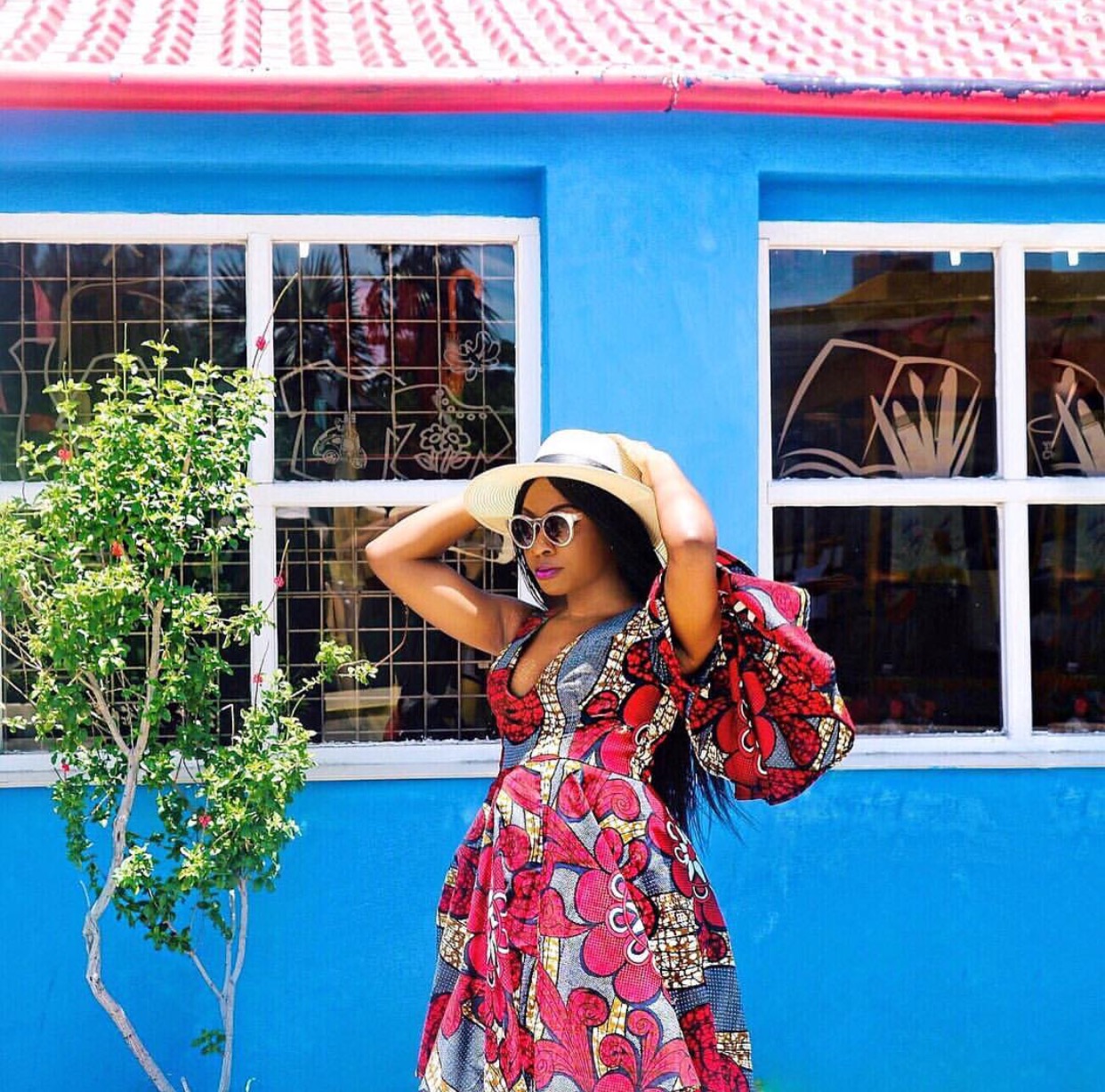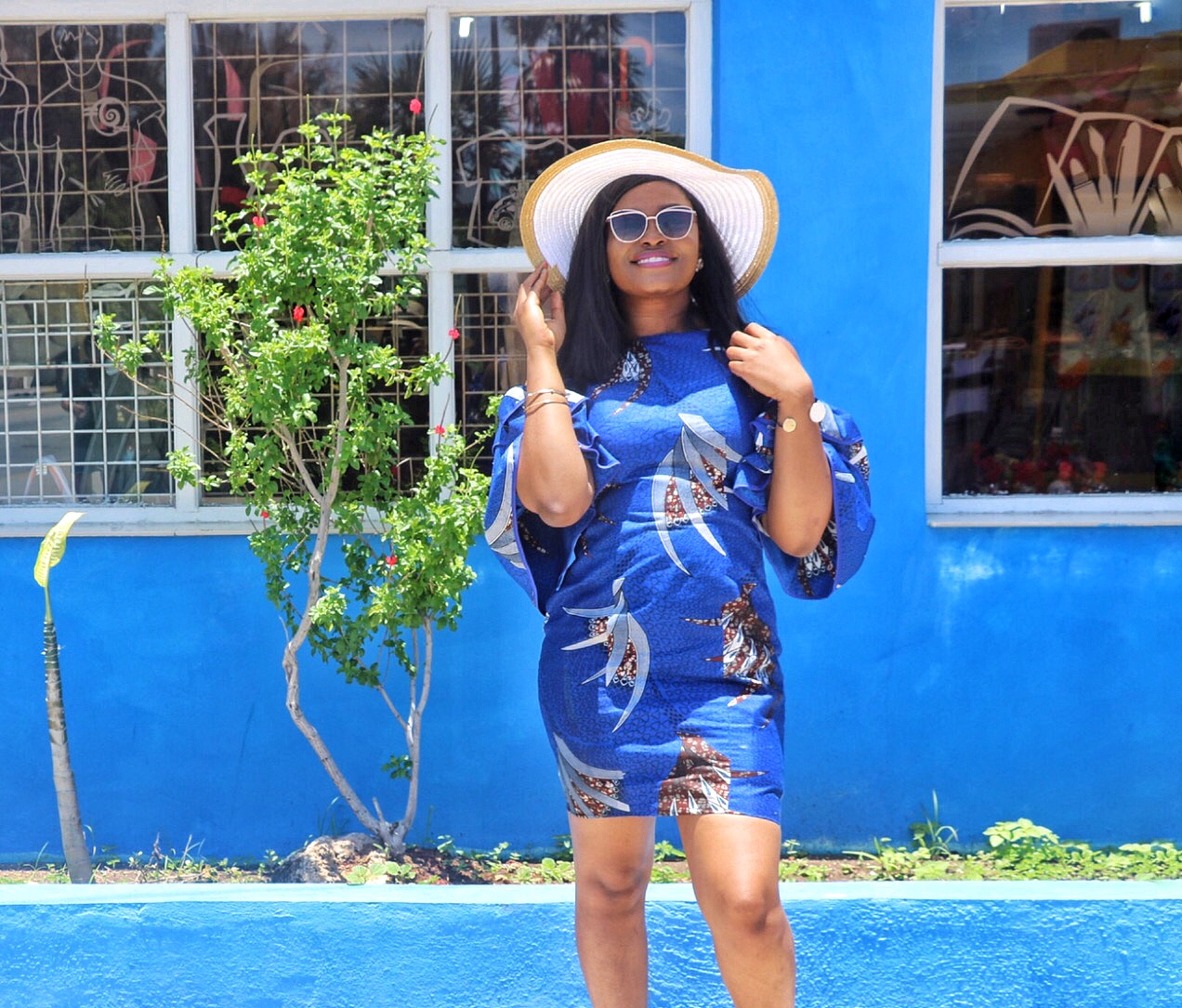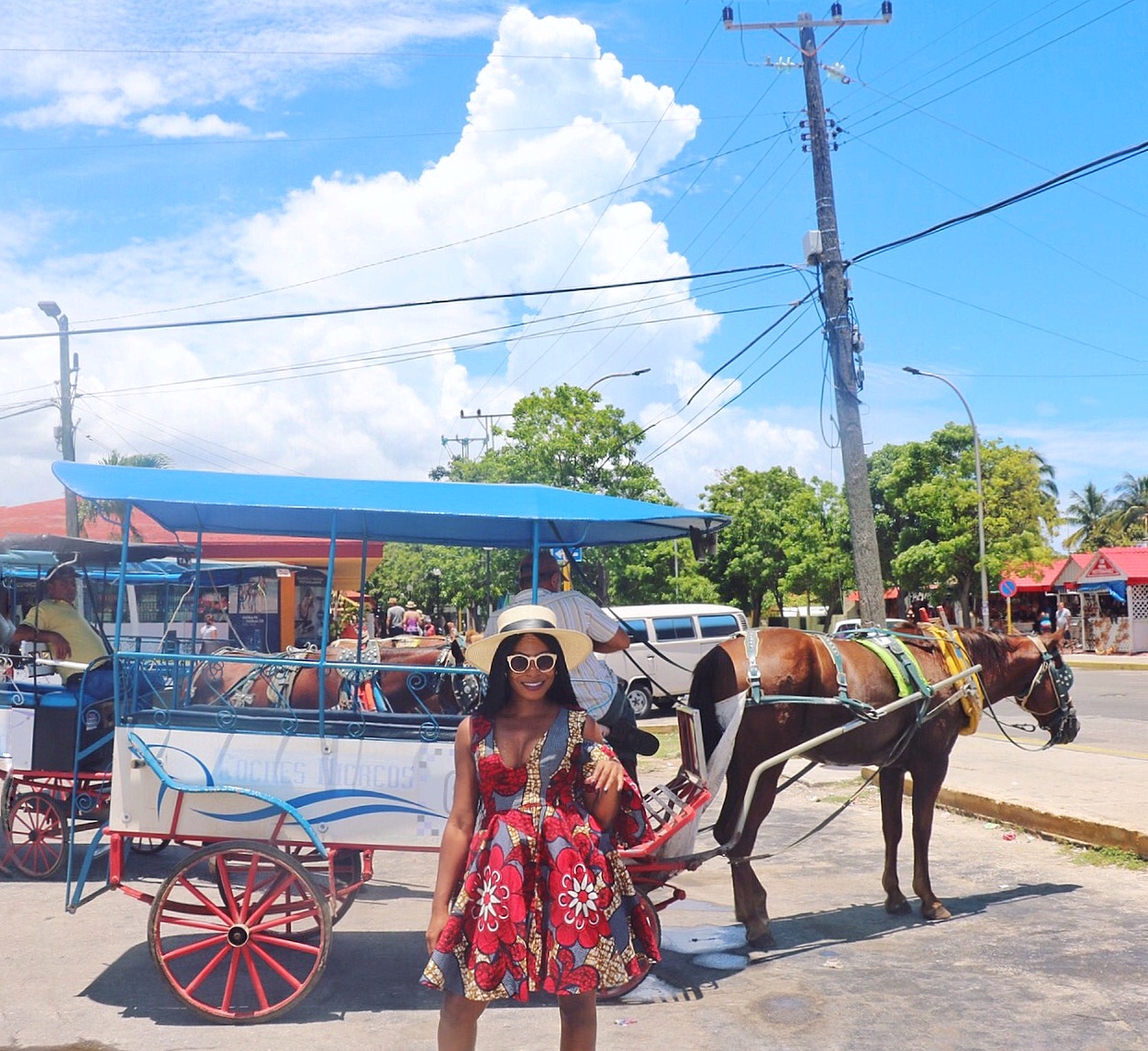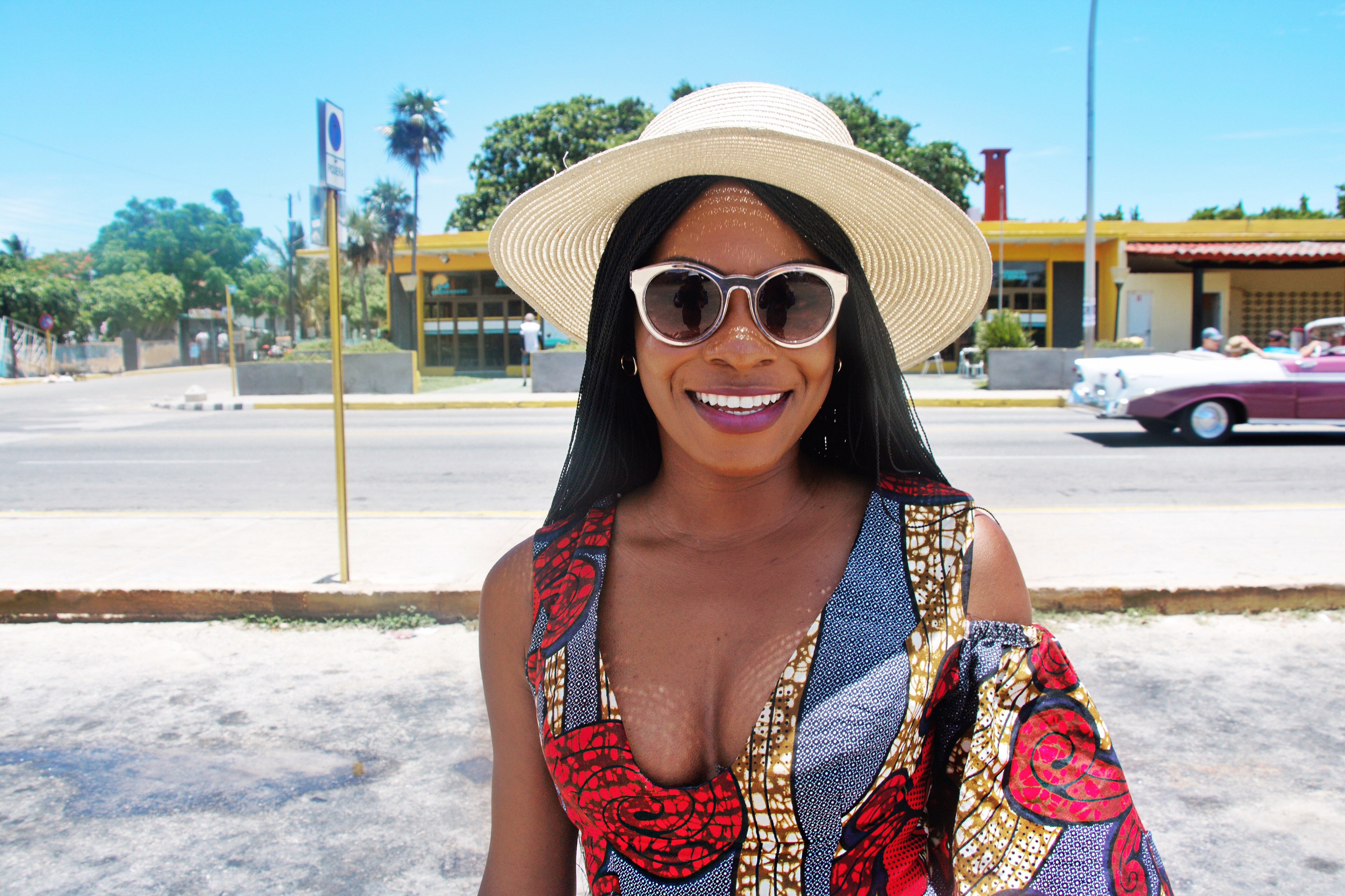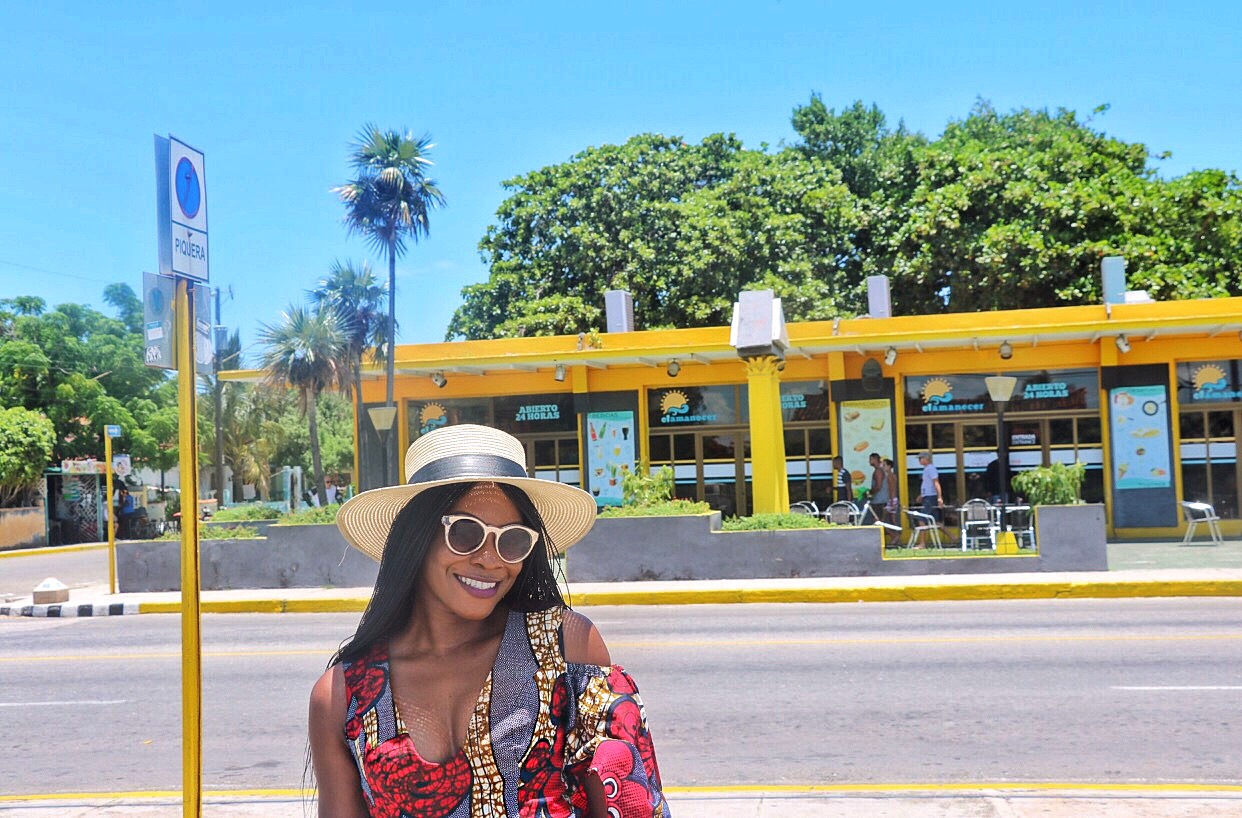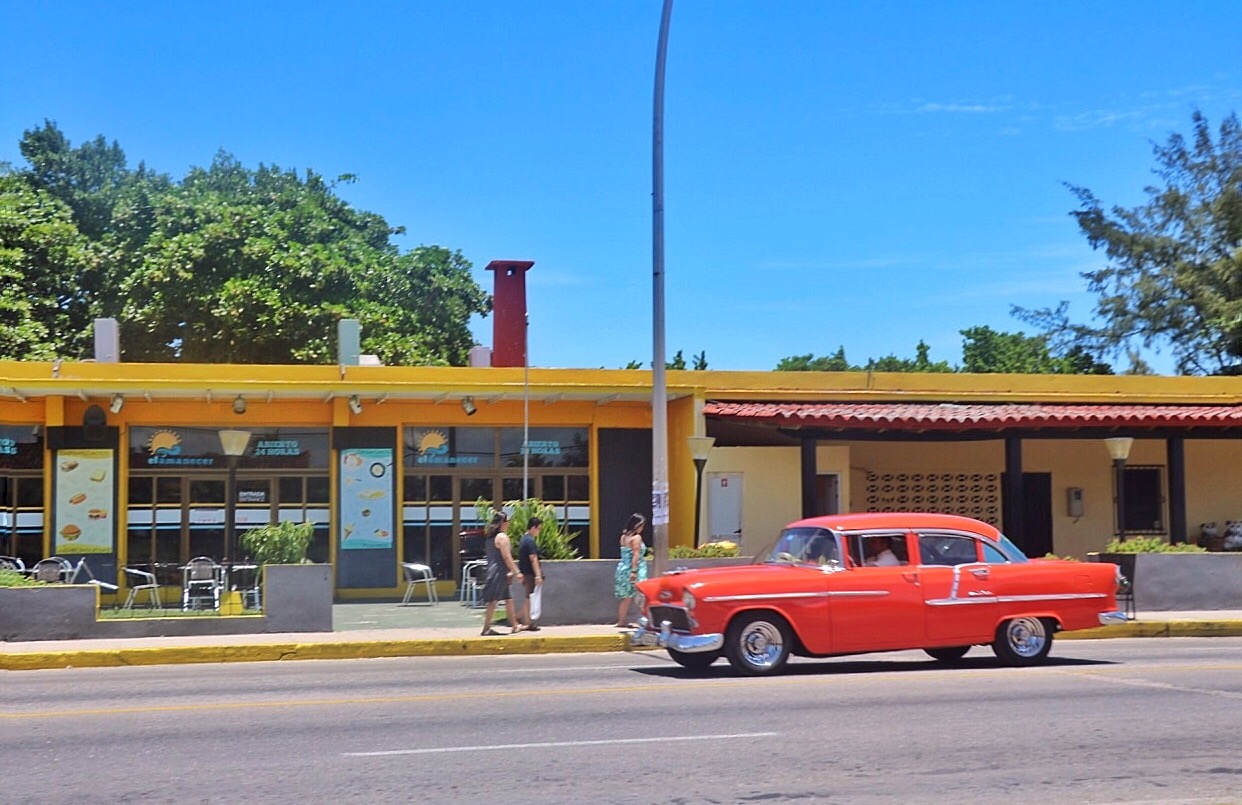 And then, of course, the beach!
The beach bum in me was screaming, "yesss yessss!" when I step foot in Varadero Beach. My goodness- what a beautiful paradise it is. It reminded me so much of Flamenco Beach in Puerto Rico but maybe slightly better- maybe. It was clear turquoise blue water and fine white sand. Absolutely loved it!
It was hard to comprehend just how perfectly and intensely turquoise blue the water was.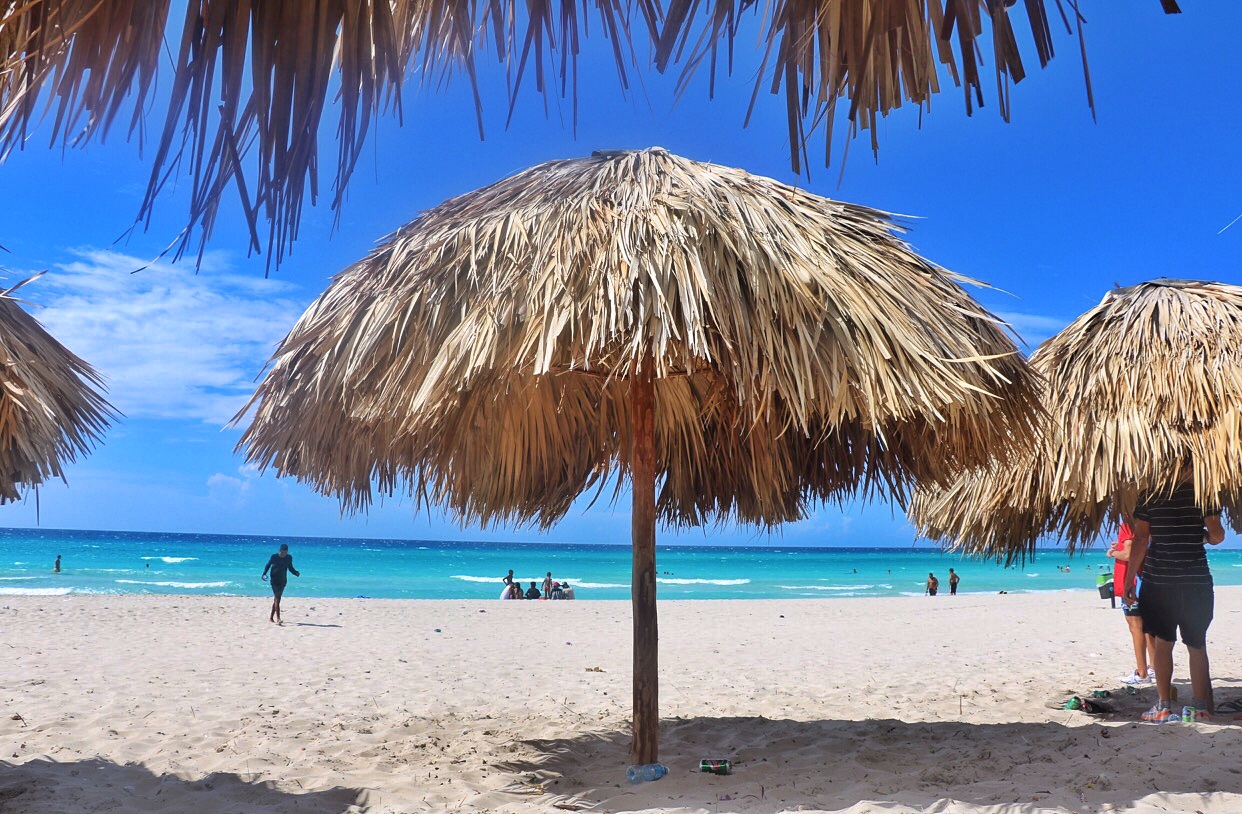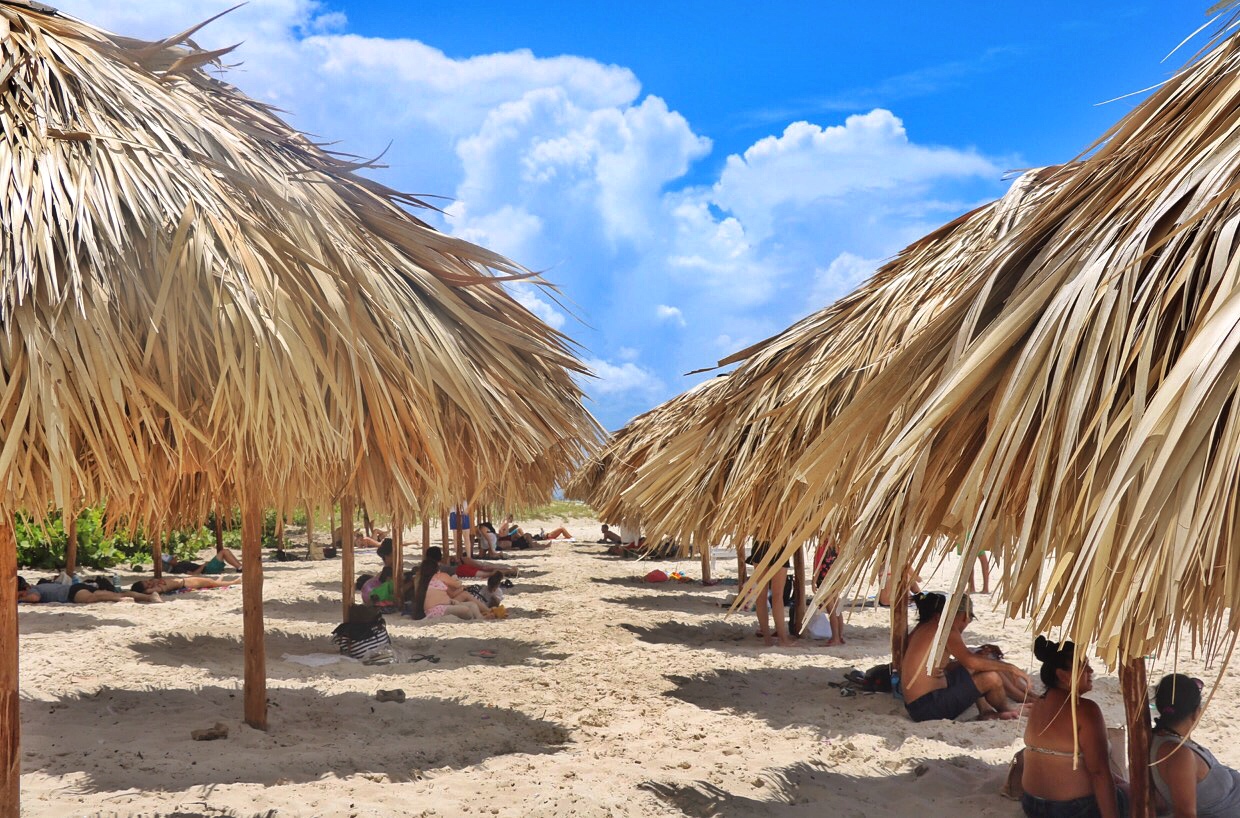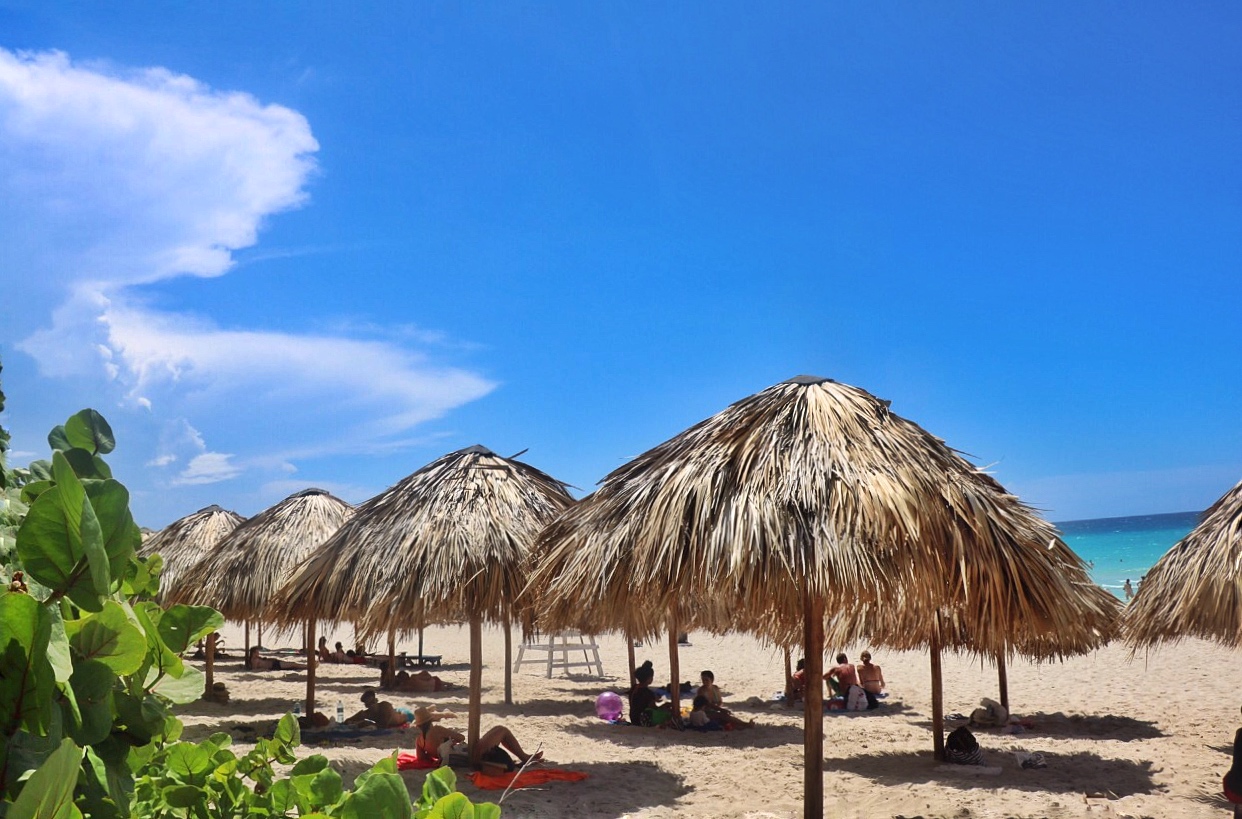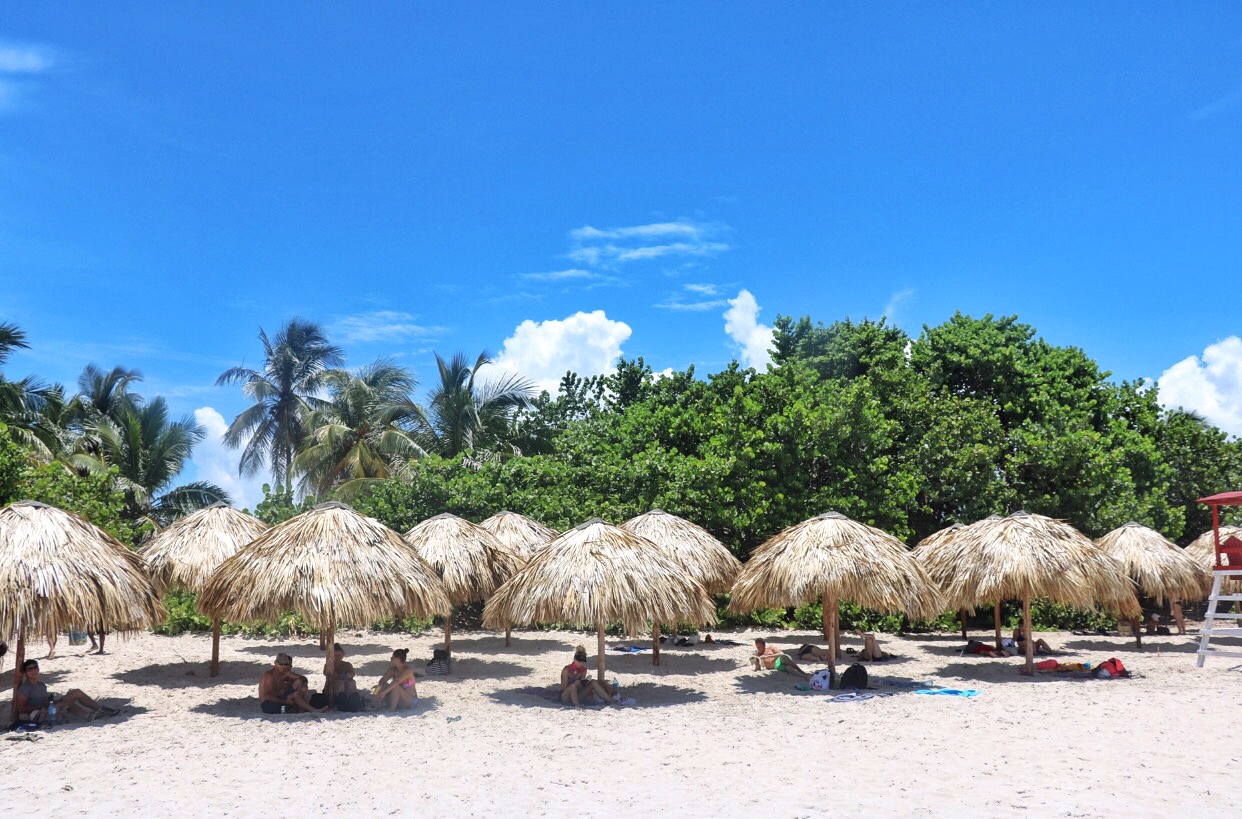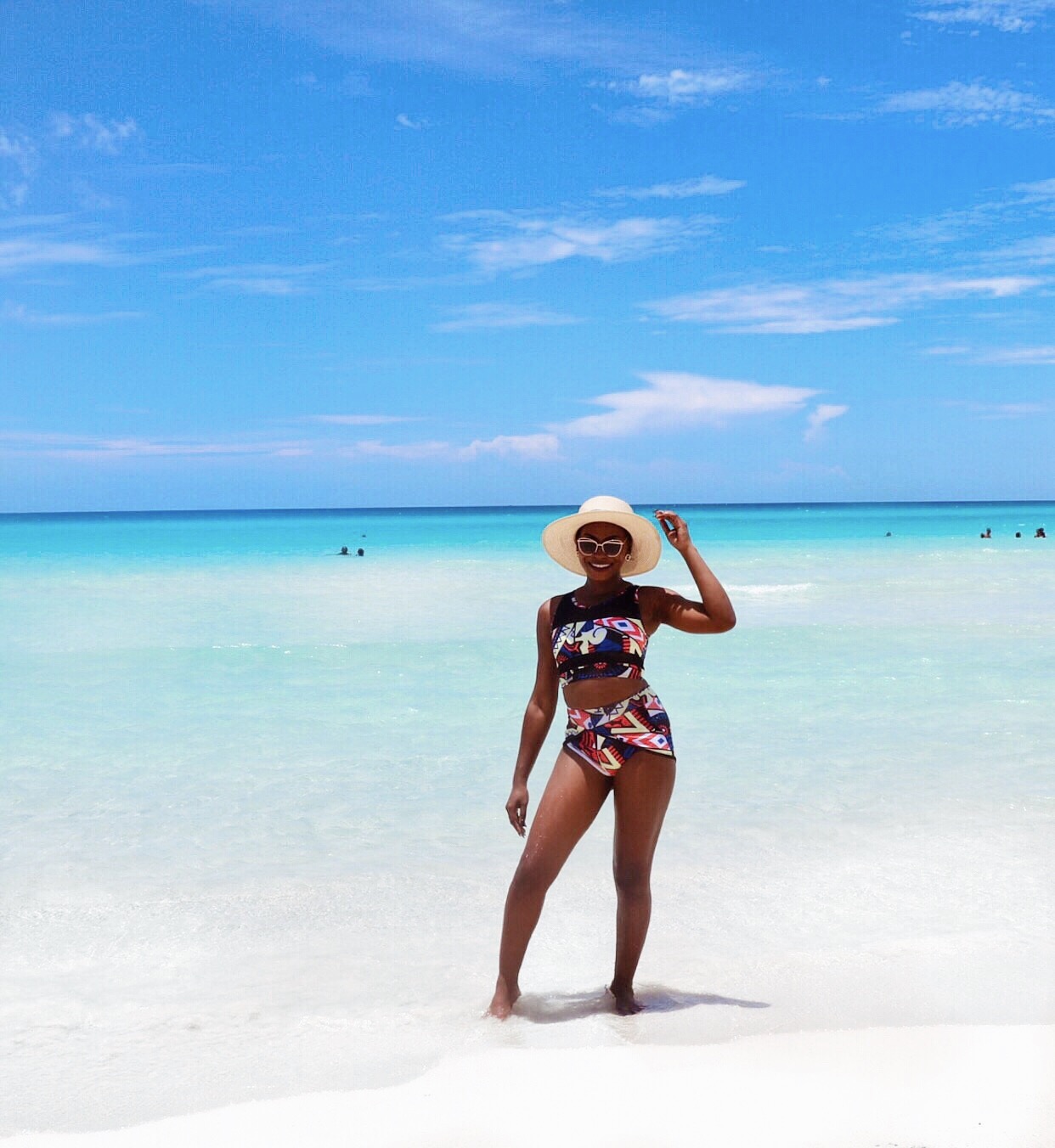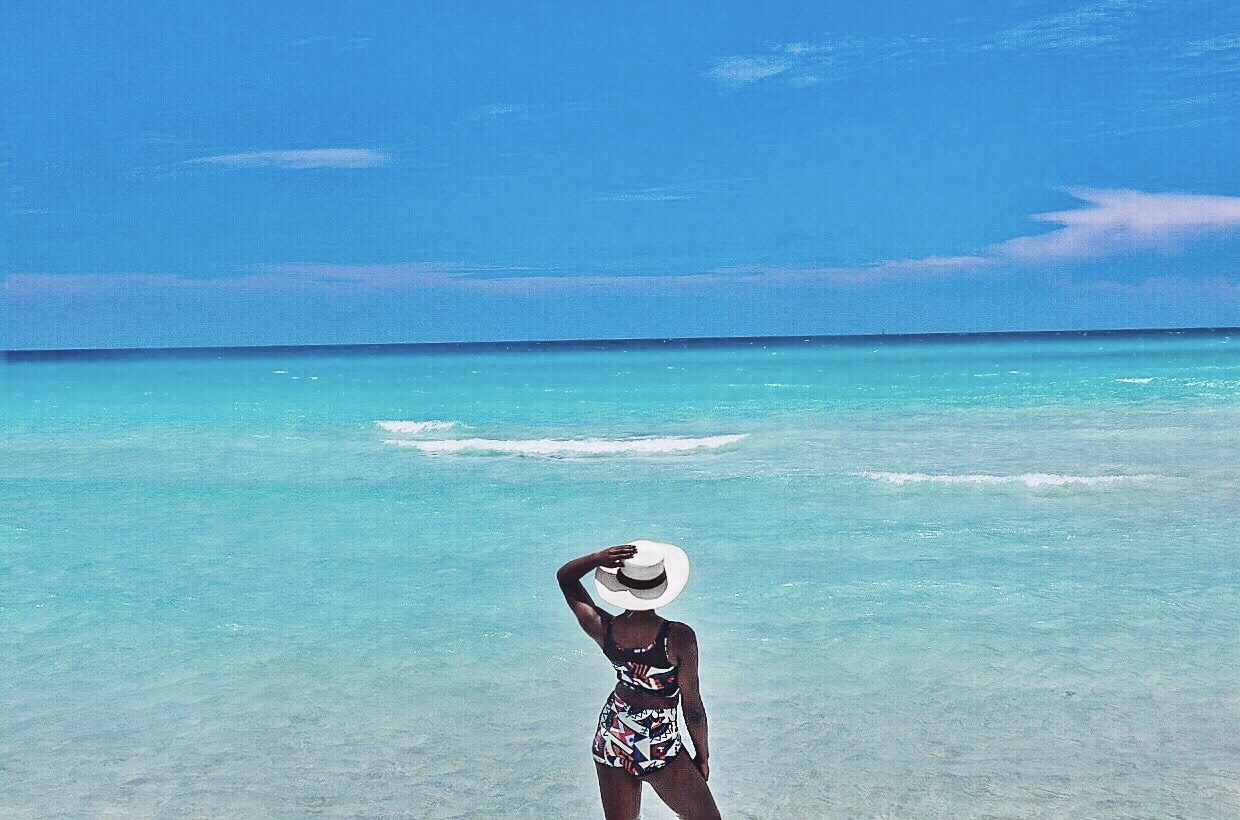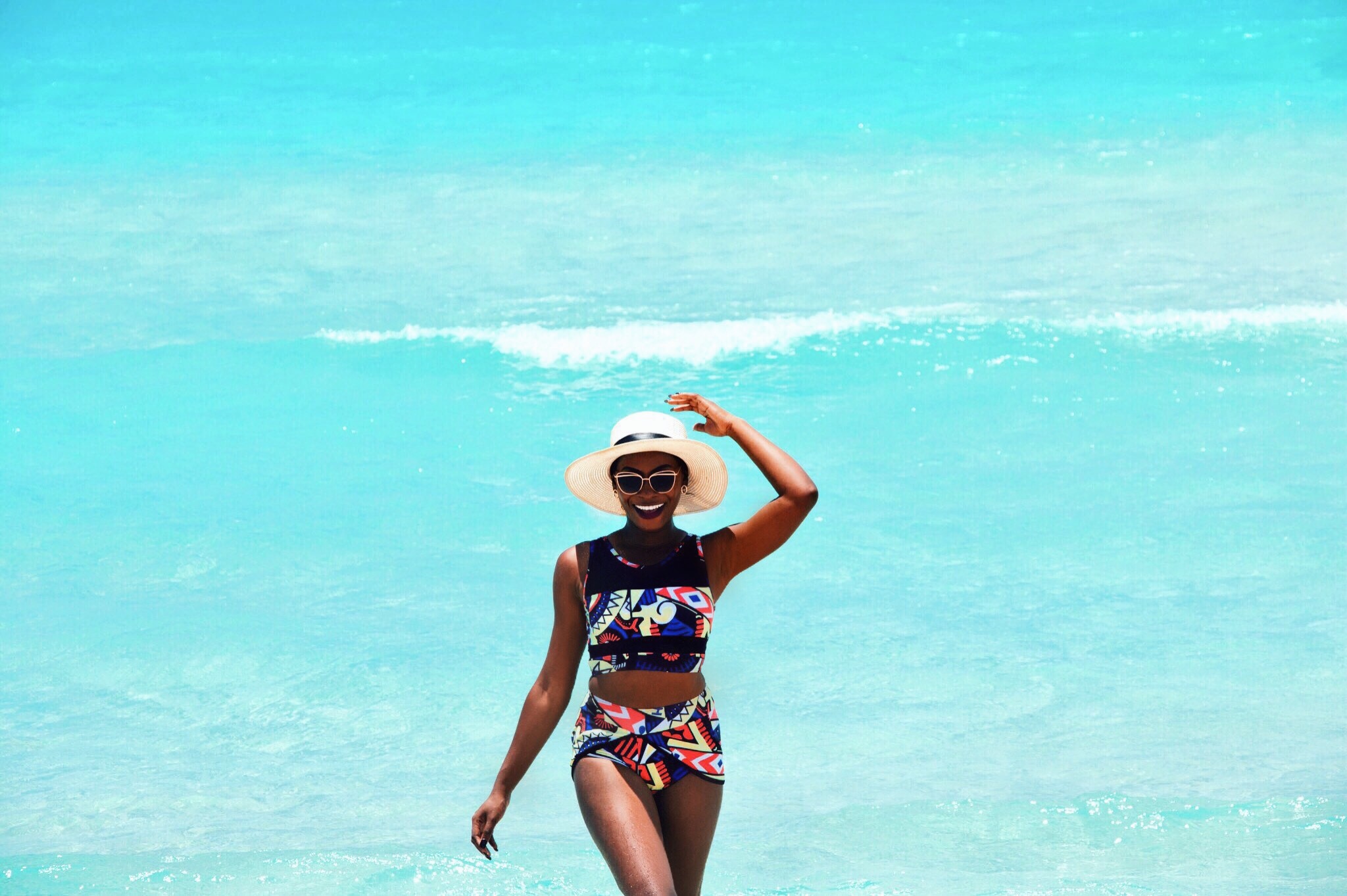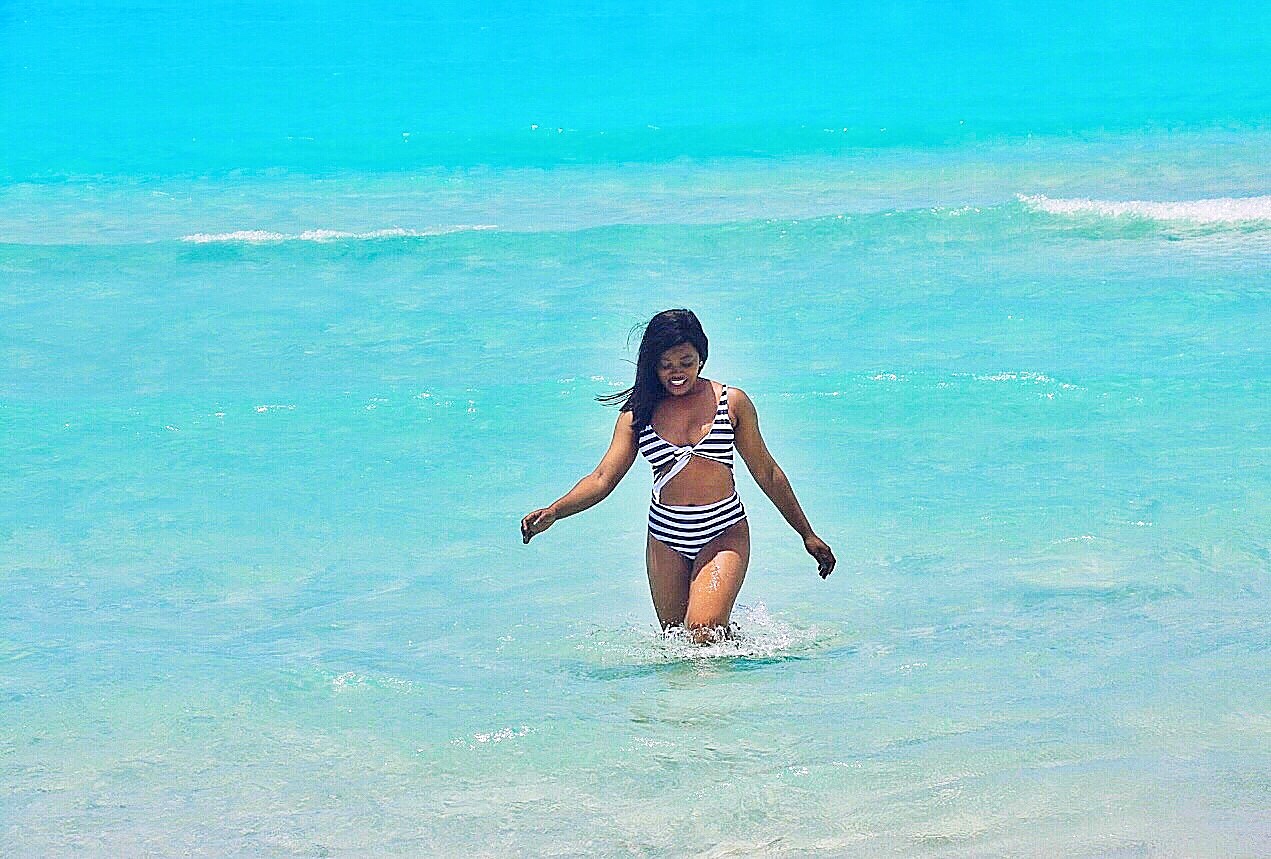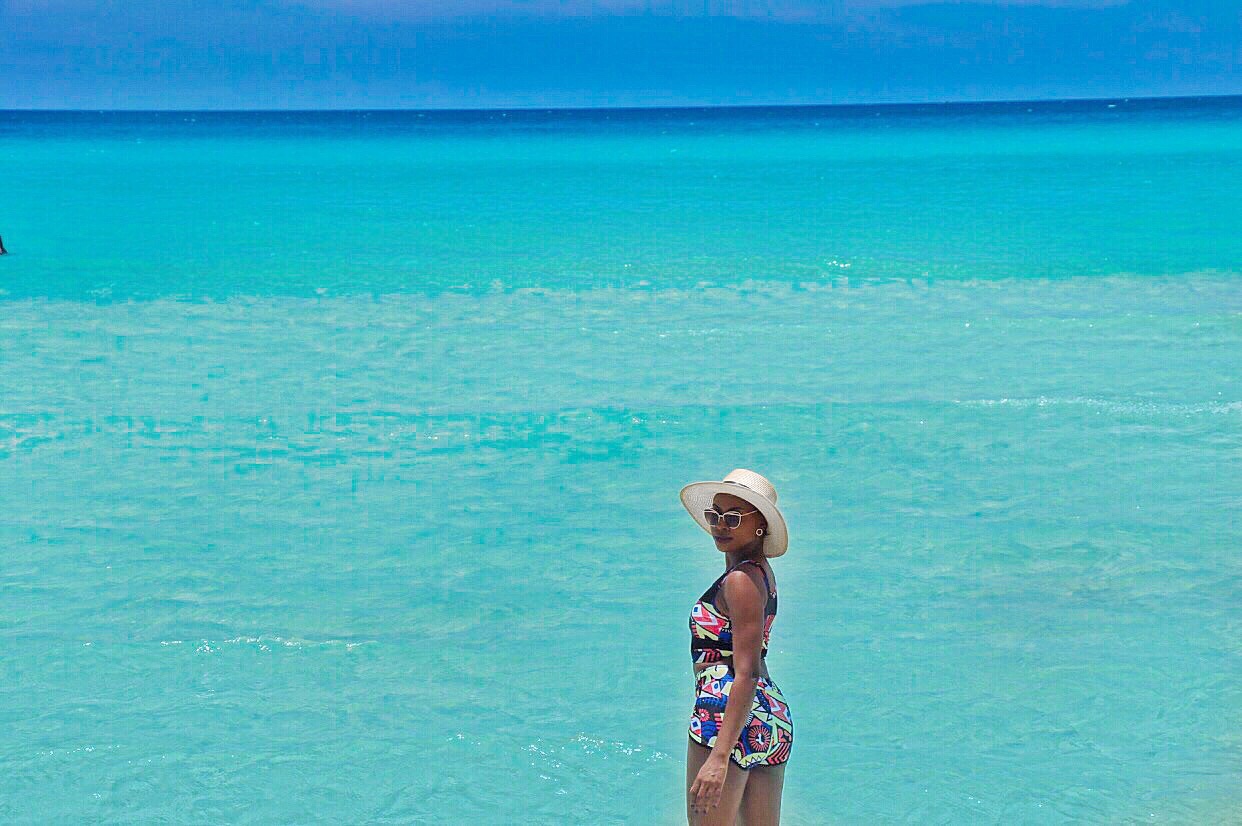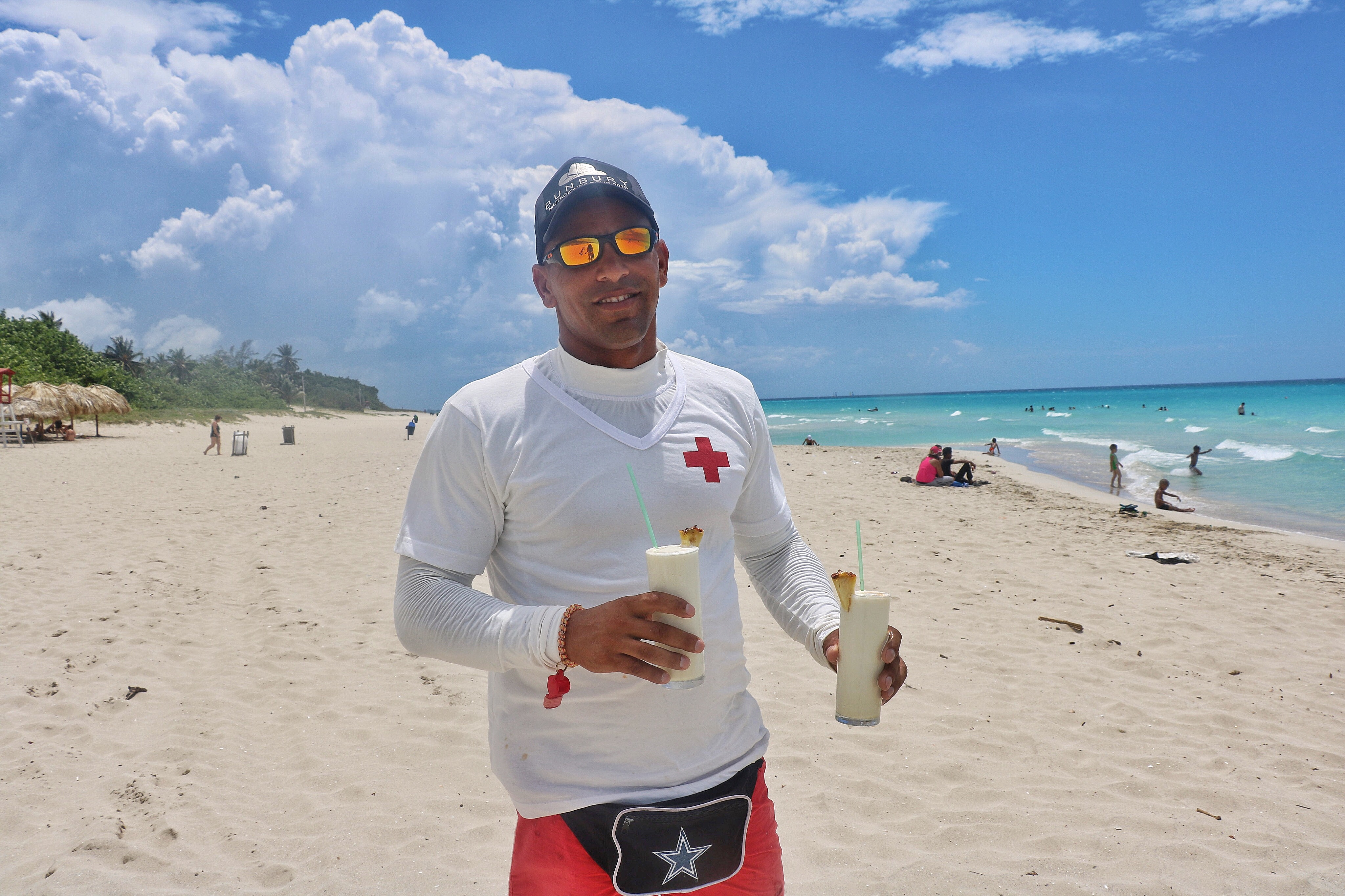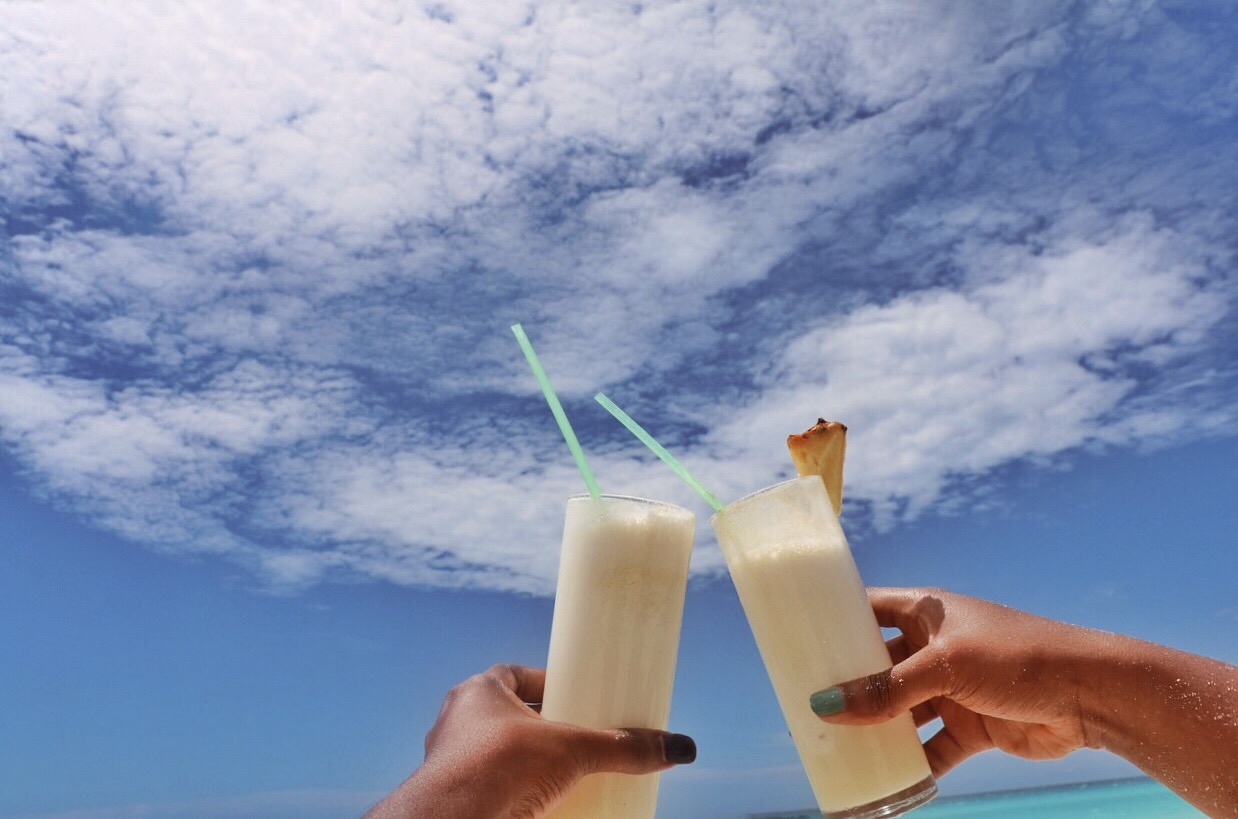 Thank you, Varadero!
Varadero served its purpose in my vacation. A peaceful and quiet town that had one of the most beautiful beaches I have seen and beach shades where I could lay my head and pass out for a couple of minutes when I wanted to. I was gunning for relaxation and I got just that. It was the perfect ending to my Cuba adventures. If you do visit, I think you'll love it too.
This slideshow requires JavaScript.
Thank you for following my Cuba adventures. I hope you have enjoyed reading about the cities of Havana, Viñales and Varadero. It has been great sharing it with you here and on my Instagram and I hope you are inspired to visit Cuba soon.
Tell me, after reading my adventures, which city do you like the most and want to visit? If you've visited Cuba, what's your favorite city there? I'm itching to hear your response.
Are you subscribed to this blog? You should be! Subscribe here to get all the latest exciting content, learn how I fund my travels, enter giveaways and get travel advice and be inspired to live a wholesome, travel-filled life.
Thank you for sticking around and talk to you next week.
Love,