My Experience Traveling Solo to Guatemala for Seven Days
In honor of solo travel september, I packed a mid-sized carry-on bag, boarded a flight from Toronto Pearson International Airport and off I went to Guatemala City. As with every travel experience, you can plan but you never really know what's on the other side. Traveling is a lot about playing the faith game – even more so when you are traveling by yourself.
SOLO TRAVEL FEELS – NERVOUS, 'WTH WAS I THINKING?'
In no way am I a stranger to traveling by myself – in fact, I enjoy it but for some weird reason, this trip had me feeling more nervous than usual. While I appeared brave online (and in parts, I was), on the inside I was quite nervous. Will I be okay? Will I be safe? Will it be worth it? But I am learning everyday that fear and bravery can co-exist at the same time. And by every indication, sometimes fear is an indication of something great to come.
Fear and bravery can co-exist at the same time.

jessica ufuoma
After seven long hours of traveling, I finally got to Guatemala City at about 9am in the morning. This gave me plenty of time to find my way to Lake Atitlan, the part of Guatemala I was most excited to visit.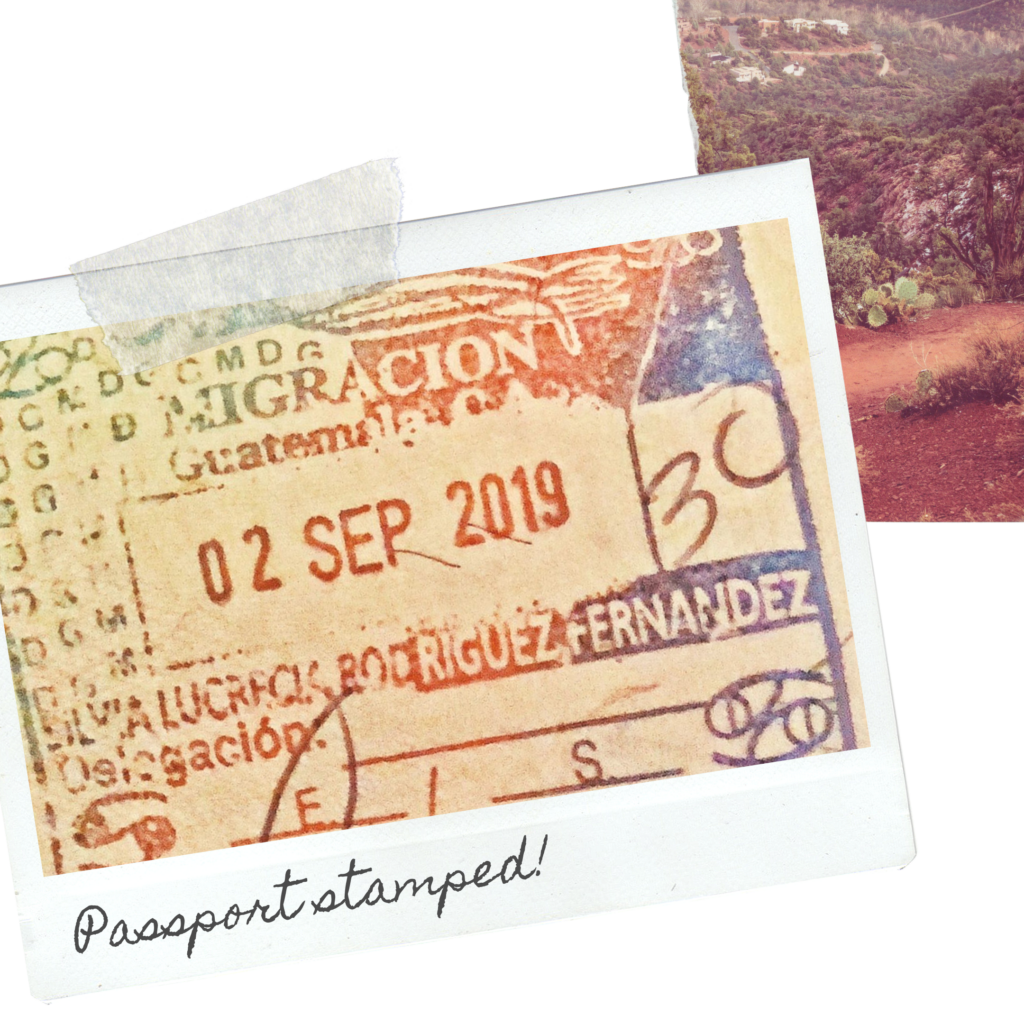 FROM GUATEMALA CITY TO LAKE ATITLAN
I got my passport stamped and it was off to Lake Atitlan. You see, getting from Guatemala City to Lake Atitlan was no small feat. I first had to board a shuttle from the Guatemala City Airport to Antigua which took about 1 hr to 1hr 30 minutes and cost about $22. You can find the shuttle company as soon as you get to the arrivals section. After getting to Antigua, I took another shuttle for 3 hours to Panajachel. At this point, I had been traveling for a total of 12 hours non-stop and I was exhausted.
I got to Panajachel and the journey STILL wasn't over. I took a public boat from Panajachel to San Marcos, the village in Lake Atitlan where I was going to be staying. Upon arrival to San Marcos, EVERYTHING suddenly became worth it.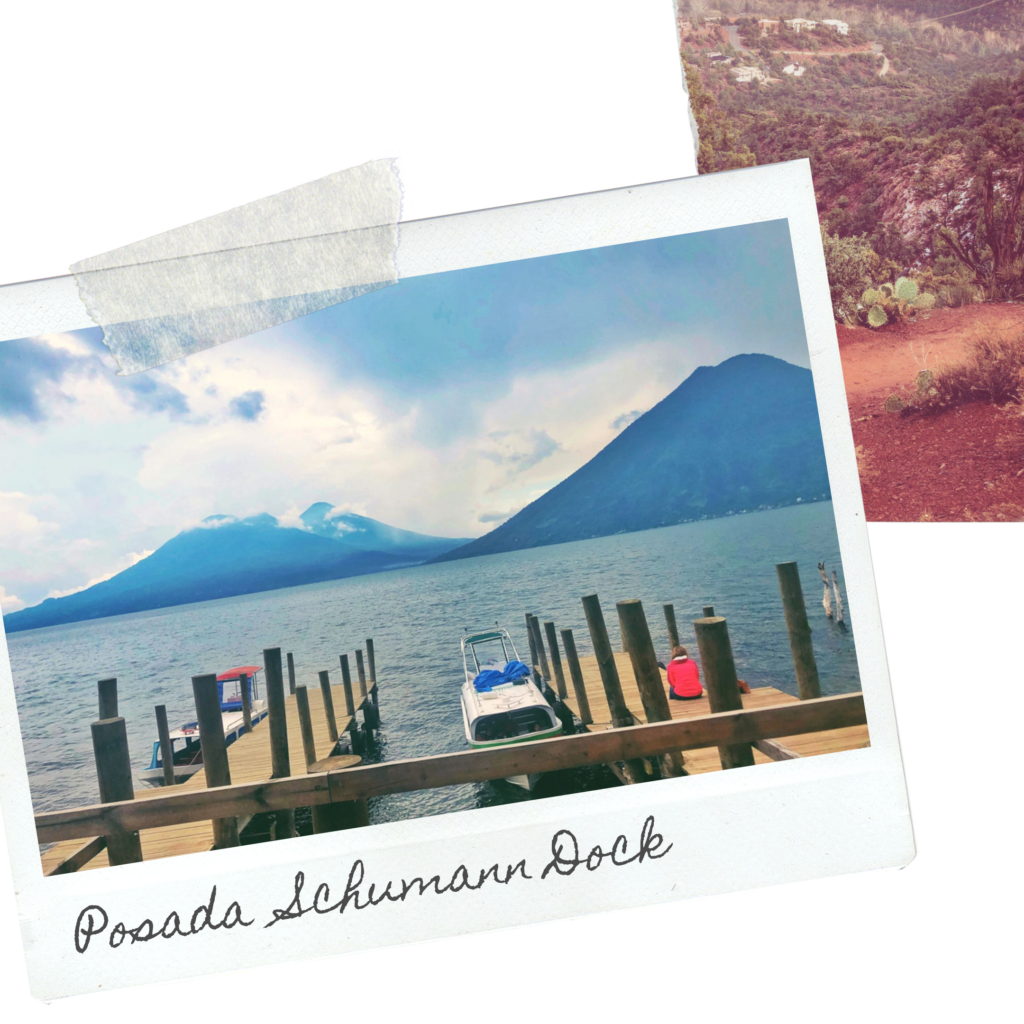 WELCOME TO LUSH ATITLAN
Lush Atitlan had a staff pick me at the dock called Posada Schumann and I made my way to the beautiful lush hotel. I checked into the HONEYMOON SUITE and it had some of the most beautiful views I have ever seen. Having the space to myself was both refreshing and humbling and it was at that moment I knew I had made the right decision to come to Guatemala. I also learnt from the experience that many times when you are afraid, it can be a good indication of great things to come so always lean in!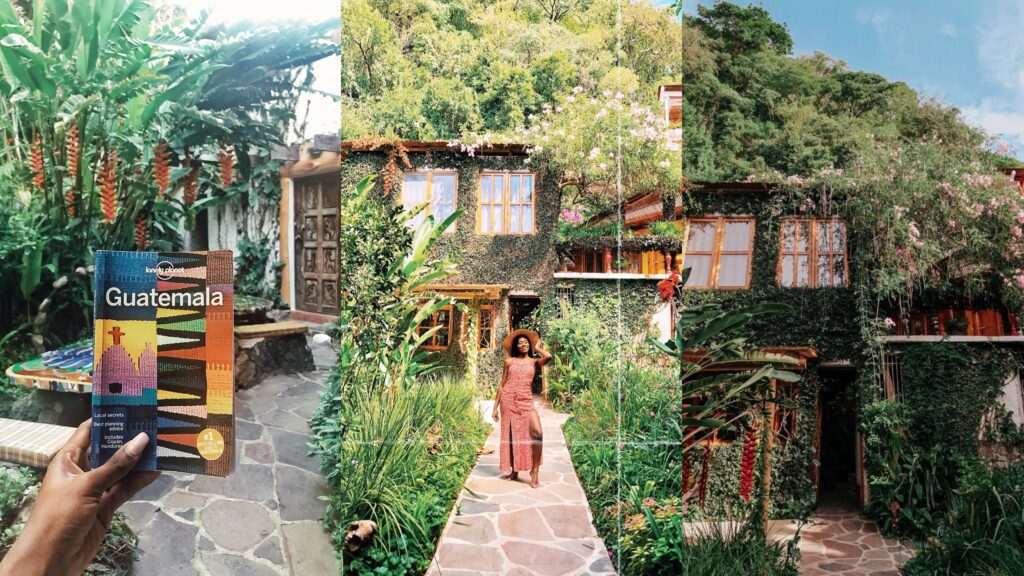 A TYPICAL MORNING IN LAKE ATITLAN
Let me tell you – Lake Atitlan is beautiful. It is one of the most serene and idyllic places, straight from a storybook. My mornings were quiet and spent taking in the views and being one with nature. If there's any place where nature SCREAMS out loud, it will have to be Lago Atitlan.
One of my fondest memories of Lake Atitlan was waking up to the views of the lake from my room. Mornings were incredible for this reason alone. I mean, by reason of waking up, your day is already quite beautiful. An effortless vacation? I'm here for it.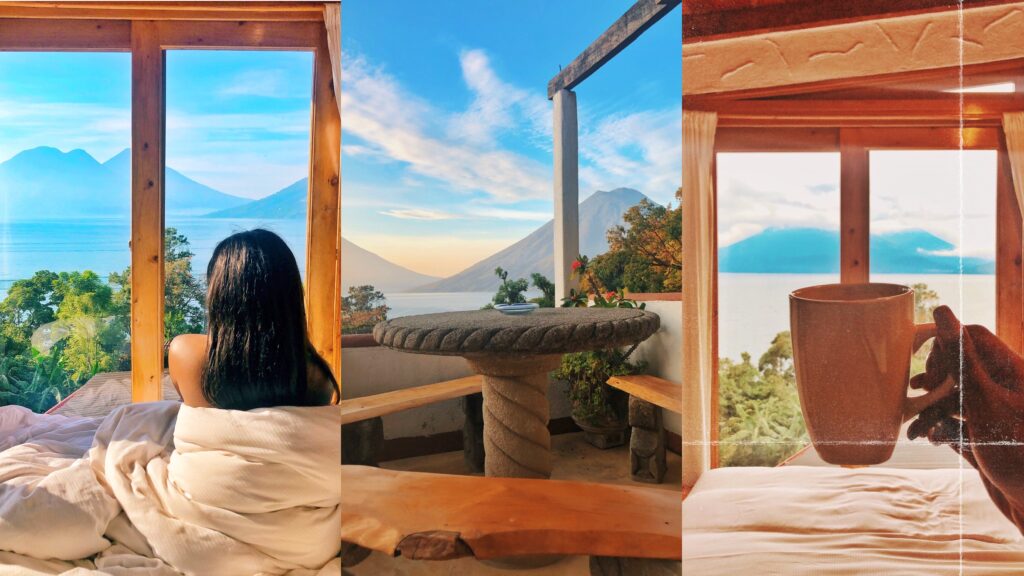 Mornings with an incredible view were shortly followed by breakfast. Breakfast at Lake Atitlan was an easy mash up of bread and butter and granolas and freshly squeezed juice and oh of course, Guatemalan coffee. The staff at the hotel made it quite a mission to ensure we had everything we needed and that made a big difference.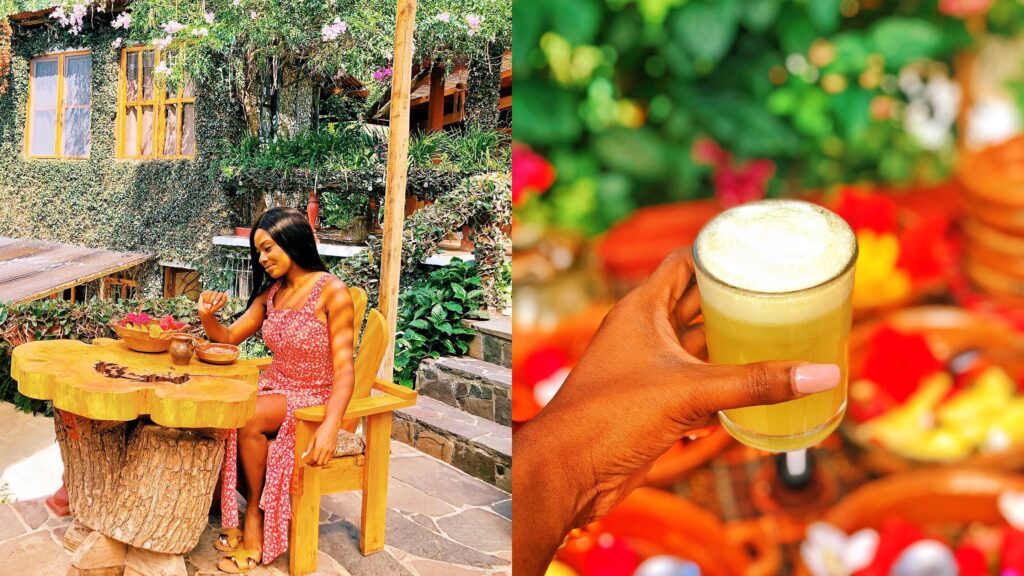 EXPLORING LAKE ATITLAN
I explored Lake Atitlan quite a bit. Boat rides through the different villages on the island such as San Juan, Santa Catarina Popo and so much more. I watched Mayan women weave baskets and I learned about the makings of chocolate and coffee. It was truly beautiful.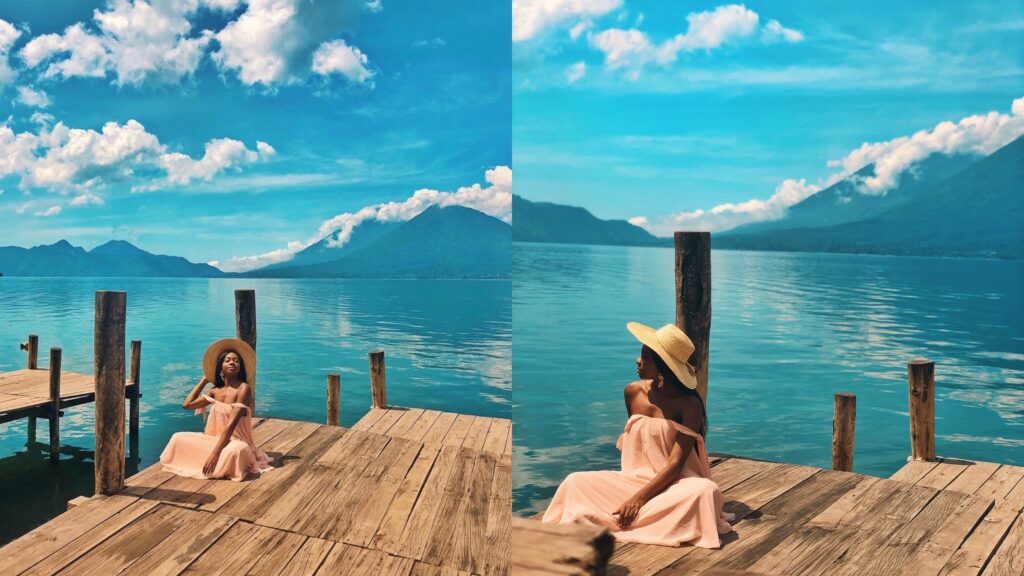 MORE TO GUATEMALA THAN LAKE ATITLAN
Even though absolutely stunning, there's definitely more to Guatemala than Lake Atitlan alone. There's Chichicastenango – an open-air market buzzing with colors and vendors and local handmade Guatemalan goods. There's Antigua – Guatemala's most charming and quaint city that's also a Spanish colonial city. There are other places like Semuc Champey, Tikal and so on which I unfortunately didn't get the chance to visit on this trip.
HIGHLIGHTS OF MY SOLO TRIP TO GUATEMALA
Apart from my sweet, sweet adventures in Lake Atitlan (which included a lot of gaping at the incredible view and just been lost in the experience), I explored more parts of Guatemala and really immersed myself in the culture and the people.
CHICHICASTENANGO – MARKETS, PEOPLE, LIFE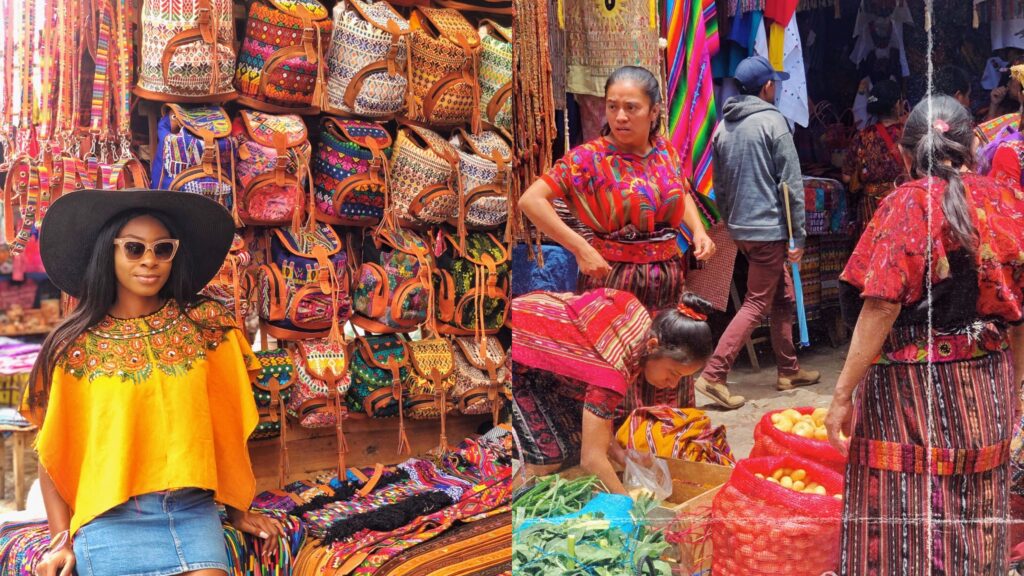 ANTIGUA – COLONIAL, CHARMING, QUAINT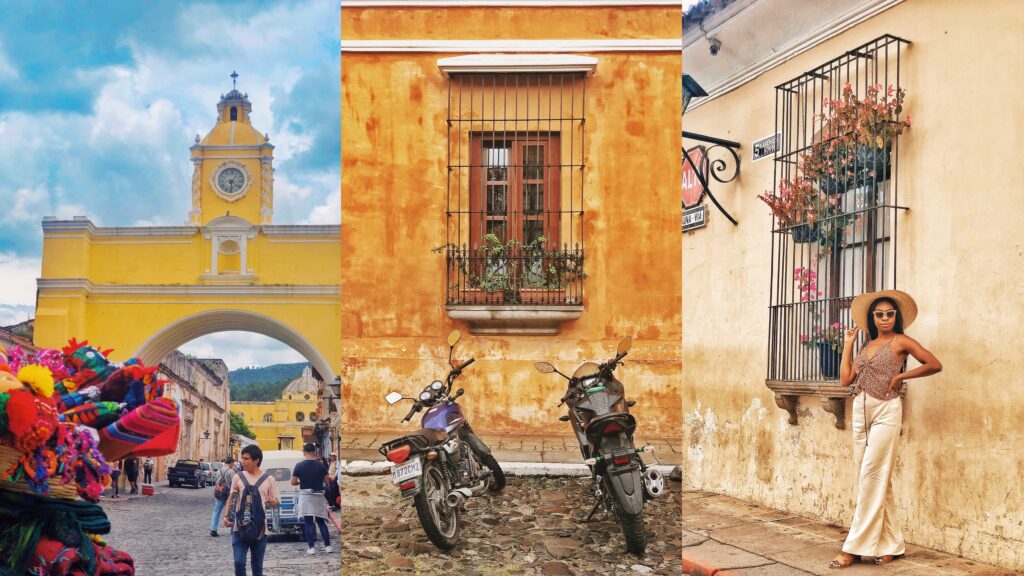 MORNING YOGA SESSIONS AT YOGA FOREST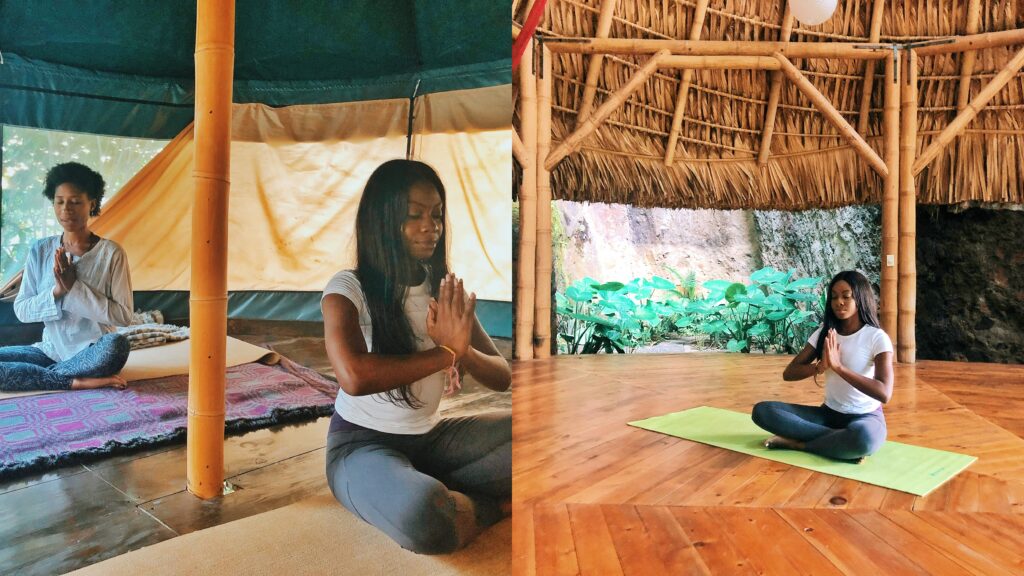 THE AMAZING GUATEMALAN PEOPLE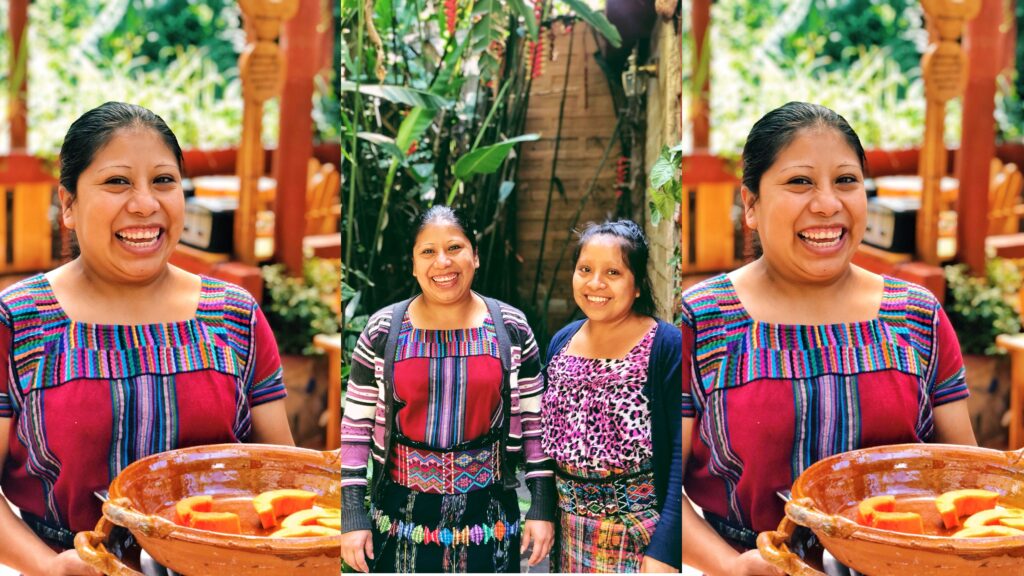 MORE STUNNING VIEWS AT MY SECOND HOTEL – TZAMPOC RESORT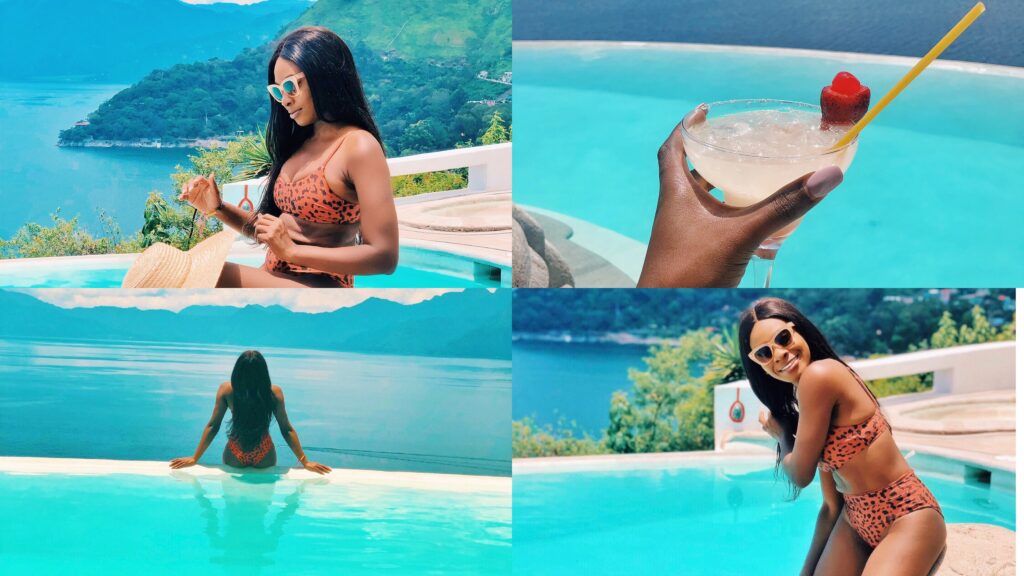 LEARNING TO COOK GUATEMALAN MEALS AT LA TORTILLA COOKING SCHOOL, ANTIGUA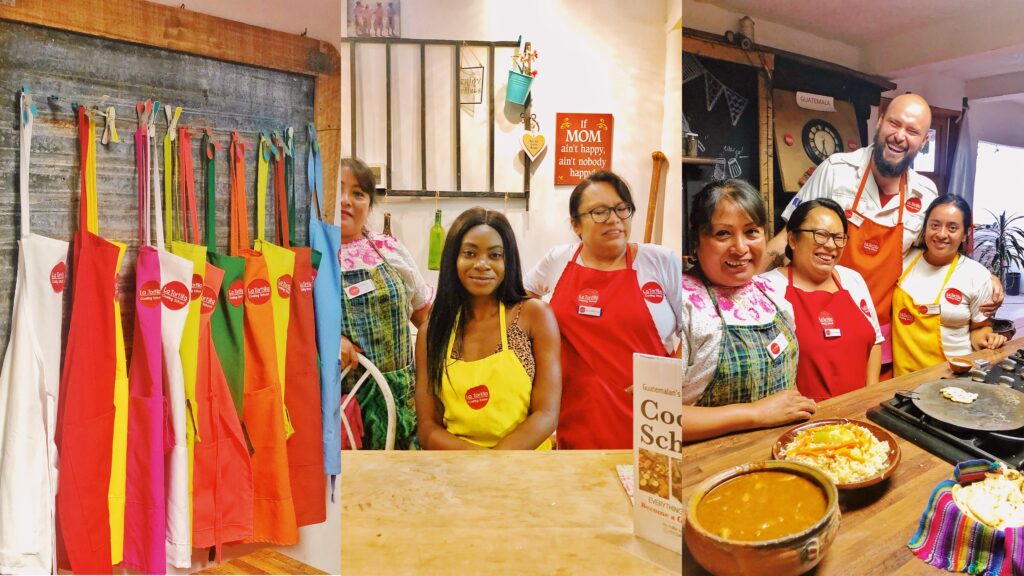 SEVEN DAYS LATER…
I went from feeling nervous about traveling solo to Guatemala to really not wanting the trip to end thanks to the absolute amazingness of the entire thing. Not once did I feel unsafe or in danger, despite being by myself. I made new friends, bonded with nature and it was a really great experience. Being treated with love and respect by the Guatemalan locals, being able to take in all the beautiful scenery and nature on display, spending time enjoying my own company and meeting new people, made my trip one for the books.
CONCLUSION
Solo travel to Guatemala was incredible. I am blessed to have experienced a new country and to have been received with so much love and hospitality. And also to have crossed off a place that has been on my list for sometime now. If you are considering Guatemala as a destination, go for it. You'll be happy you did. I'll be sharing a detailed guide to Guatemala in a few days. If you are looking to visit, you're in luck as I'll share everything you need to know to visit within the limits of my trip of course. Subscribe so you are the first to know.
Ever visited Guatemala? Never been? Will this country be added to your travel list? Let me know in the comments below.
Thank you for reading. Until next time.