Immigrating to Canada: A Simple Step-by-Step Guide
For many people, Canada is a dream country and as someone who has lived here for almost seven years, I can totally see how. There can be a lot of complex information online on moving to Canada and making Canada home. In this article, I'll share a simple step-by-step guide on immigrating to Canada.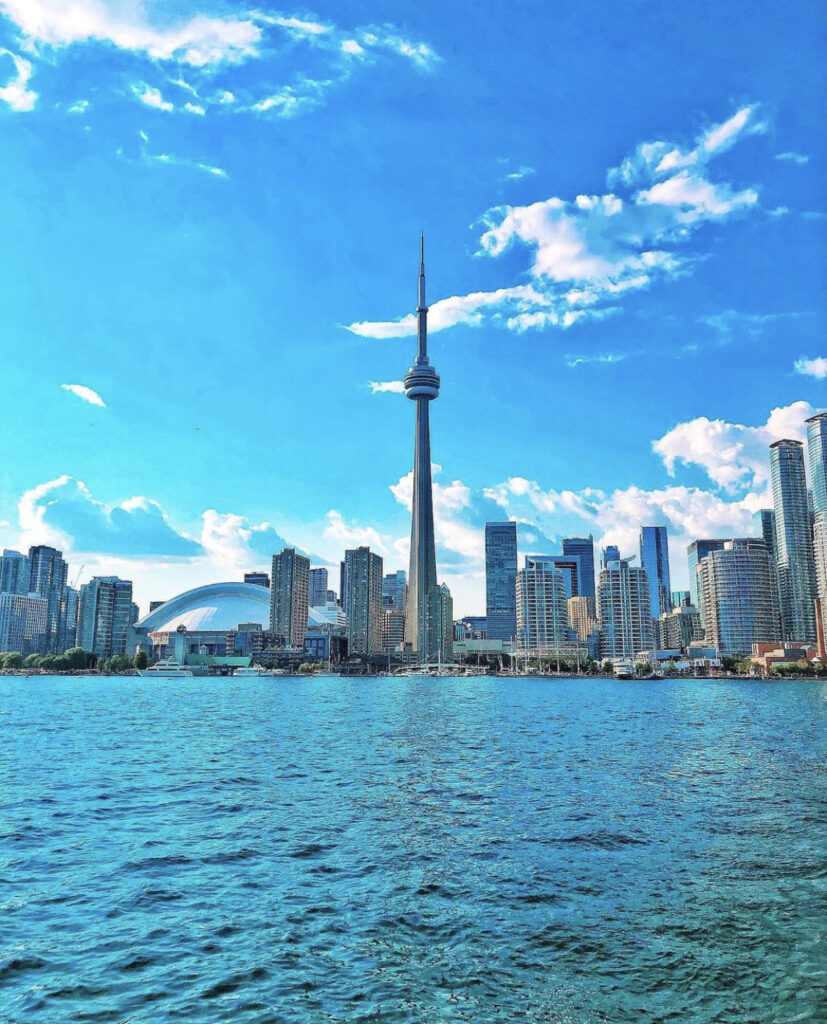 In this article, I'll share two major ways of immigrating to Canada. There are so many streams but for most people, these two ways are the most feasible. Feel free to skip to the section that applies to your personal situation. They are:
1.) Moving to Canada as a student
2.) Moving to Canada as a skilled worker
1.) Moving to Canada as a student
I immigrated to Canada through the student route. While it generally takes a longer process from the moment you begin studying to getting your passport, coming as a student will give you international experience and help you integrate into the Canadian workforce seamlessly. There are certain skills you pick up as a student that you wouldn't pick up otherwise. If you want to go down this route, here are the steps to take.
A.) Find a school
There are many high-quality schools for different programs and budgets in Canada. Your first step is to find a school and apply. To find a school, you can check out this website. You can use the search feature to find options that meet your needs. I'll say narrow it down to two schools and go from there.
B.) APPLY FOR SCHOOL
After narrowing it down to your top two choices for school, it's time to put in an application and make a case for why you deserve a spot in the program. Every bit counts! Make sure to put in your best foot forward. Usually, schools charge a non-refundable application fee of between $150 to $300. Requirements differ from school to school so make sure you check the school website properly. PS: Make sure your school is a
Ba.) APPLY FOR A SCHOLARSHIP
Sometimes people need funding or some kind of financial aid to be able to go to school. International fees can range from $25,000 to $50,000 depending on the program. If you start your search early, applying for a scholarship is worth a shot. Check this website out.
c.) APPLY FOR A STUDENT VISA
Congratulations, you've now received a letter of acceptance into school – it's time to apply for a student visa. There are two ways to apply – you can apply online or in-person. I am pro-technology so I'll definitely advise that you apply online. Plus, the application is faster. A study permit costs $150. Here's the website to apply. It can take up to six months for your study permit to be ready.
D.) BUY A PLANE TICKET, FIND ACCOMMODATION
Once you've received your study permit, it's time to prepare for your move to Canada. You can buy your plane ticket on Skyscanner. In terms of accommodation, you can either choose to stay on-campus (your school will always present this option to you) or you can stay off-campus. If you choose to stay off-campus, you can search for accommodation on Zumper.com.
E.) STUDY, STUDY, STUDY
Your study years are crucial – don't play with them. Participation grades are a huge contributor to your success in Canada so make sure you raise your hands in class, answer questions, and collaborate effectively in class. While in school, you can lend your time through volunteering, join student bodies, take on leadership roles – all of this will contribute to a smooth transition into the Canadian workforce.
F.) GET A WORK PERMIT
After doing at least a one year course, you qualify for a work permit in Canada. Your Post Graduation Work Permit (PGWP) permits you to work in Canada for three years full-time. You can apply for a PGWP here. You'll need a transcript and some other supporting documents for this.
G.) GET A PERMANENT RESIDENT STATUS
After settling into the workforce for about a year, it makes sense to start the processing of your permanent resident application. There are many ways to get the PR status but one of the most common ways is through the express entry program. Scroll to the next section for a detailed, step-by-step guide to do so.
H.) OBTAIN YOUR CITIZENSHIP
After 1,095 days with permanent resident status, you can apply to obtain citizenship from Canada. This process typically takes 12 months from the time you apply to the day you are sworn in as a Canadian. For more information about this process, check out this link.
2.) Moving to Canada as a skilled worker
One of the other ways to move to Canada is to move as a skilled worker. Canada is constantly looking for skilled immigrants to bolster the economy and the Express Entry Program is one way to go about it. Allow me to share the steps with you. I'll be focusing on getting the Permanent Resident Status through the express entry program.
a.) Find out if you are eligible for express entry
The first step to take is to find out if you are eligible for the express entry program. This is the very first step in the process and must not be skipped. Check here to find out if you are eligible.
b.) Calculate your express entry POINTS
Express entry is basically a pool system where there are bi-weekly draws for a certain number. For example, people with scores 450 and above may make a round of draws. This number is gotten through a combination of your age, skills, years of experience, English language proficiency, etc. The higher your number, the better your chances. You want to get an idea of what your score might be as early as possible. You can calculate it here. Your score will give you a good idea of where you stand.
C.) TAKE AN ENGLISH TEST
An English test is needed to immigrate to Canada and the higher your results, the better your express entry points as mentioned above. Check out this page for information on how you need to score in your test to make maximum express entry points. There are two tests accepted IELTS and CELPIP. IELTS is the most popular as there are many international centers across the world. Your test should cost you about $150 USD. Find a test center closest to you and take the test. To prepare, there are many free resources online. Check this out for preparation.
d.) Gather your documents
You will need to start gathering your documents from day 1 as the document gathering stage can be a bit of a hassle so the earlier you start, the better. Make a checklist and tick it as you obtain your documents. Some of the documents that require more effort to obtain are police certificates, WES, school certificate, past employment letters, proof of funds, etc. Pace yourself and give yourself some time for this stage. This should give you an idea of the documents you need.
e.) CREATE AN EXPRESS ENTRY PROFILE
You'll need to create an express entry profile and submit it. You can create it here. The thing is, once you submit, you get a total score and if you make the next draw numbers, you'll be invited to apply for permanent residency.
F.) Submit your application
Once you've been invited to apply, you can submit your complete document and pay the fees. The cost of permanent residency is twofold: the right of permanent residence fee ($500) and the application fee of $450.
g.) RECEIVE YOUR PERMANENT RESIDENCY
This is where all the hard work pays off. Congratulations on getting your PR. You'll need to apply to get a Permanent Residence Card for $50. Your PR letter is a piece of paper, it's your PR Card that's proof and can be used as a travel document.
H.) THREE YEARS LATER, YOU CAN GET A CANADIAN PASSPORT
After 1,095 days with permanent resident status, you can apply to obtain citizenship from Canada. This process typically takes 12 months from the time you apply to the day you are sworn in as a Canadian. For more information about this process, check out this link.
Conclusion
As you can see, moving to Canada is not an instant or magical thing, especially if you want to do it the right way. Make sure to do your research, pace yourself, give yourself about one or two years to get things ready, and make the move. I hope this was helpful to you. Don't forget to share it with your network and with someone who needs it.