Cappadocia, Turkey: A Travel Guide to Turkey's Most Magical City
Oh, Cappadocia! If there's one place to make you gasp in awe, this has to be the one. Cappadocia is a place of dreams, fairytales and everything in-between. Been there feels like you've been cast in your favorite movie set, everything looks dreamy, airy, surreal and there's just so much to love about the region.
Cappadocia pulls you in, in a good way

UFUOMA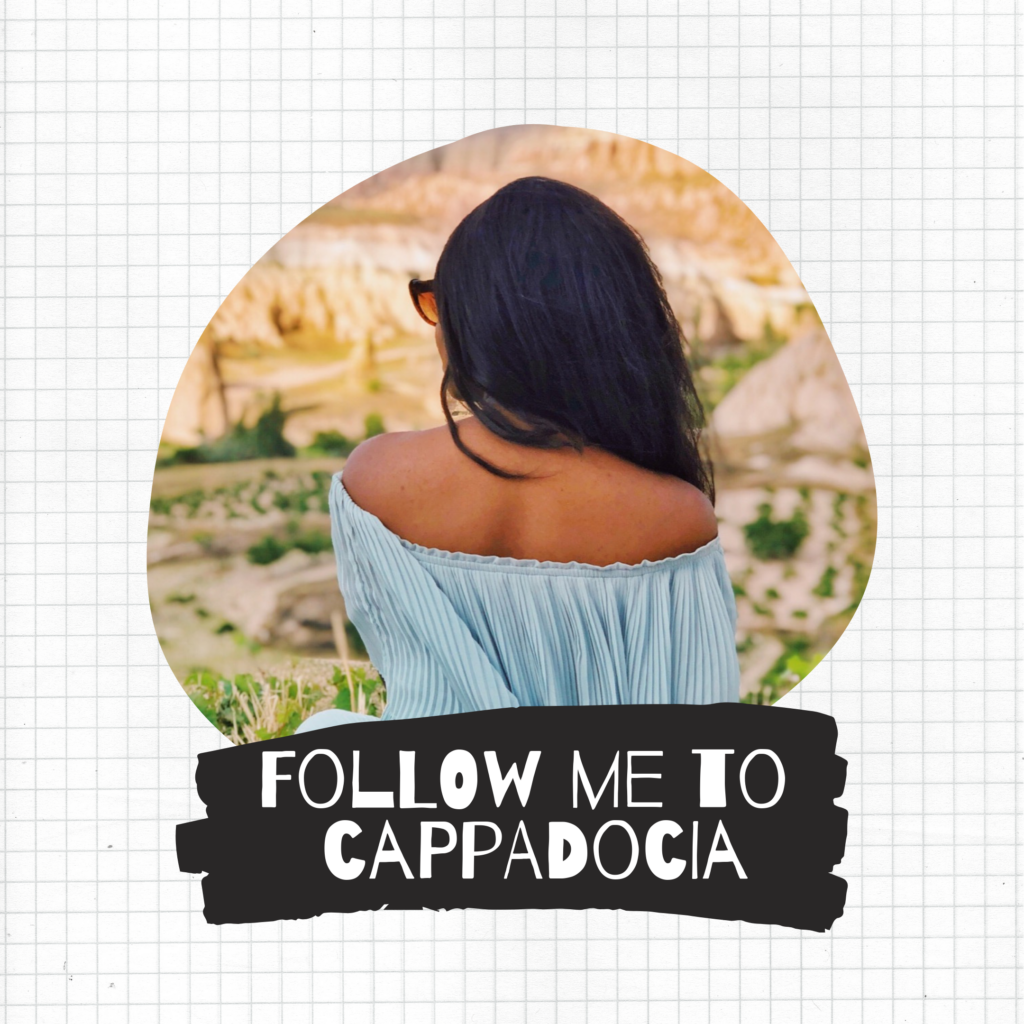 About Cappadocia
Cappadocia, a region in central Turkey known for its fairy chimneys, rock formations and Göreme. Did I forget, Hot Air Balloon? While Istanbul mostly steals the show, many travelers are beginning to see the magic in Cappadocia and are flocking in, year-in, year-out. Can you blame them? I certainly can't!
I had the opportunity to visit Cappadocia recently on a sponsored trip by Turkish Airlines and I have good news for you – it's even better than the photos!
If you are planning a trip to Turkey, here's a travel guide on some things you need to know before heading there. I hope you enjoy.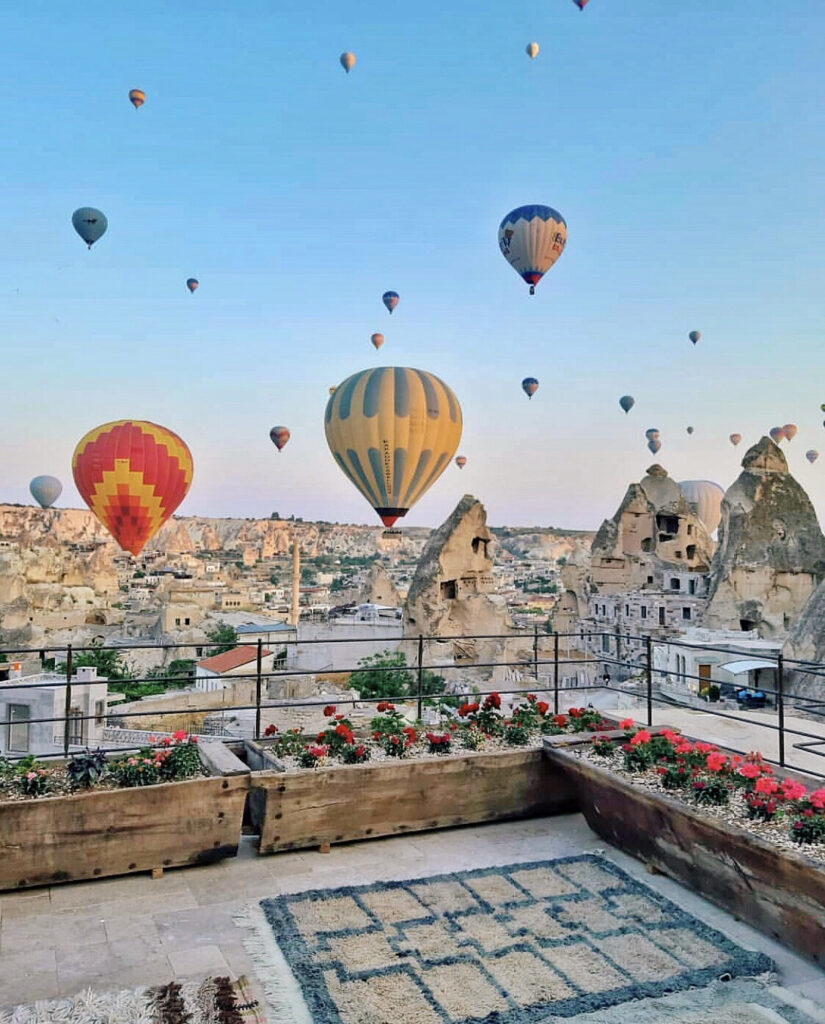 Getting a visa to Cappadocia
First things first, let's talk visas! Chances are, you need a visa to visit Turkey but the great news is, Turkey adopts an e-visa process that makes life easier for everyone. I wish every country will do this as it makes life a lot easier. I got my visa in less than 5 minutes and you can get a Turkish e-visa if you have a US or Schengen Visa. Be sure to only use this official site. The cost of the visa is $40 USD.
Getting into Cappadocia (Flights and Transportation)
For a trip to Cappadocia, most people first fly into Istanbul and then take a local direct flight to either Kayseri Airport or Nevsehir airport. I will recommend flying with Turkish Airlines for best-in-class services.
As soon as you get to Kayseri or Nevsehir, you can take a one-hour taxi or shuttle to your hotel. Most hotels arrange shuttles for you from the airport for as little as €8 per person. Note that this will be a shared but comfortable shuttle that gets you to your destination quickly.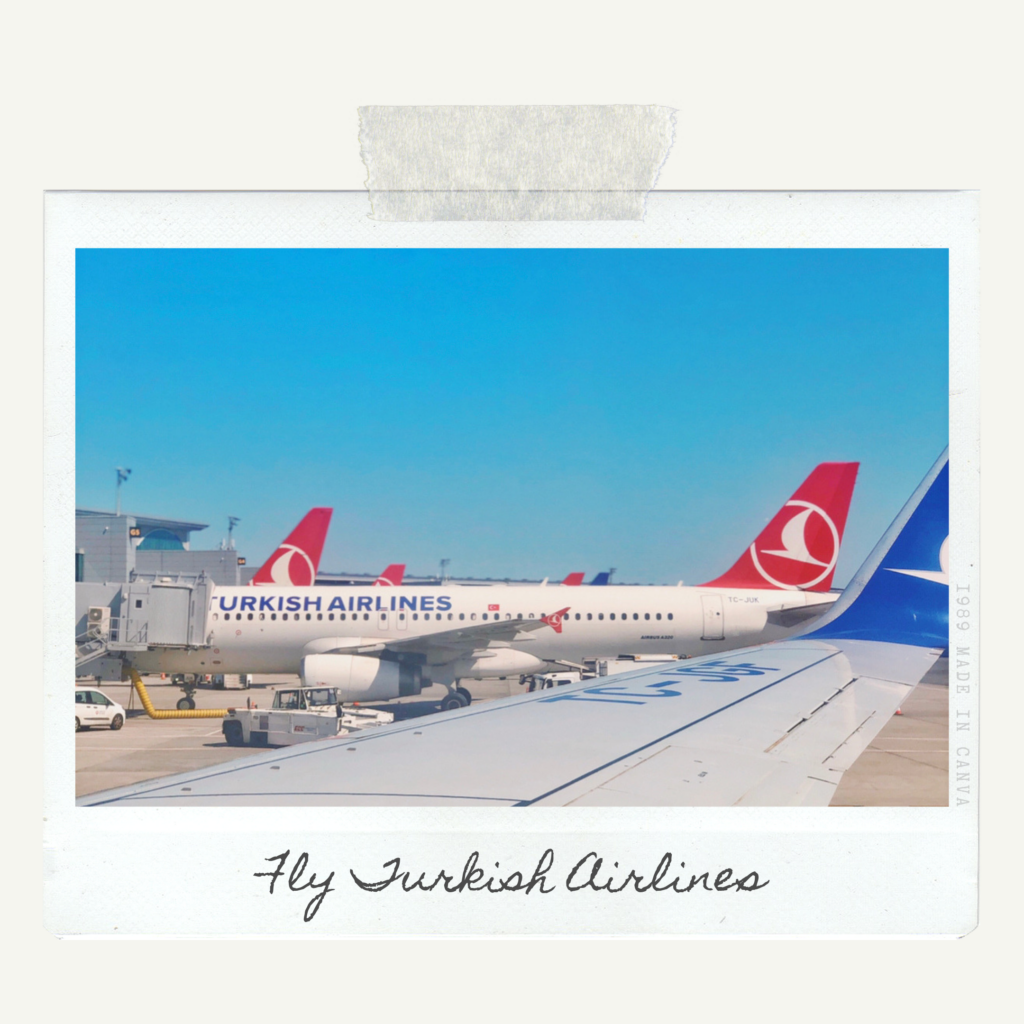 Where to stay in Cappadocia
One of my favorite parts of Cappadocia is the sheer amount of options for accommodation that existed. There are several cave hotels spread across the region that fits into any budget. While in Cappadocia, make sure to stay in a cave hotel to complete your experience. I stayed in two different cave hotels namely: Local Cave Hotel and Artemis Suites Hotel
Local Cave House Hotel
This hotel is stunning and it is one of the only cave hotels in Cappadocia with a pool so you already know I had to stay in it. I was lucky to find an available room and I snapped it up with a quickness! The room was very reasonably priced and spacious at € 68 euros per night. The staff were friendly, helpful and went above and beyond to make sure I was comfortable.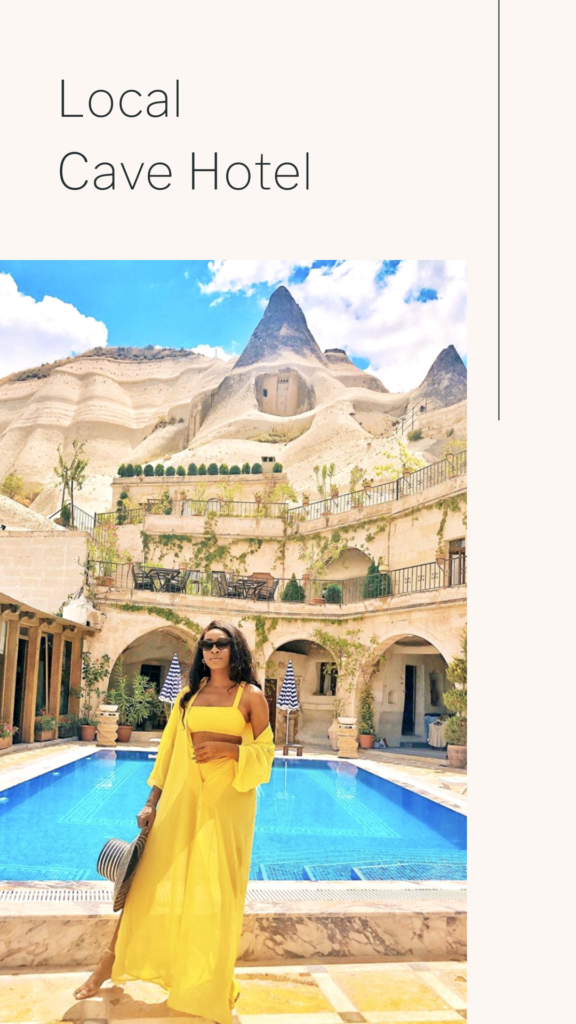 Artemis Cave Hotel
Another absolutely stunning hotel with a beautiful rooftop terrace that's perfect for viewing the Cappadocia region and the hot air balloons in flight. This is one of the best in Cappadocia and it costs about € 110 euros per night. Again, the hospitality was fantastic. I think there's something to say about the Turkish hospitality. I felt more than welcome everywhere I went.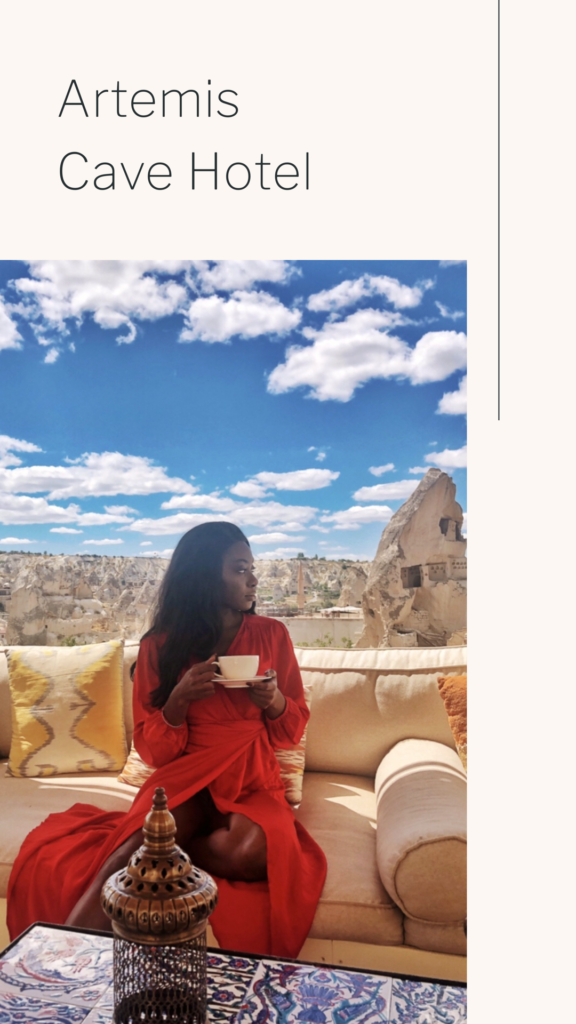 My Top Five Recommendations of Things to do in Cappadocia
If you think there's nothing to do in Cappadocia other than watch the hot air balloons, you should think again! There's so much to do in the lovely city and your itinerary can be filled with fun adventures all through your stay. Here are a few ideas.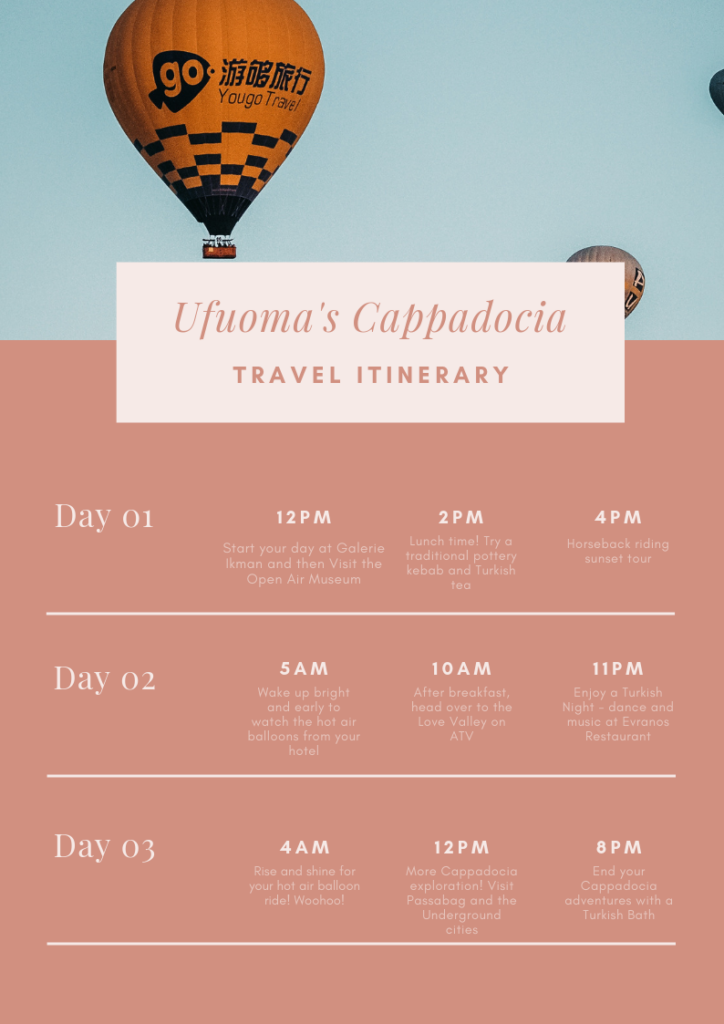 1.) GO ON A HOT AIR BALLOON RIDE
I admit, this is THE number one thing to do in Cappadocia because it is just so magical. Hot air balloon rides are not in any way cheap, they can go from as little as € 120 to € 200 in high season but I hear they are worth it. I was not lucky enough to go on one due to weather conditions. My advice will be to schedule more days in Cappadocia to increase your chances of a favorable weather for a hot air balloon ride. I did see the balloons take off and it was simply, MENTAL.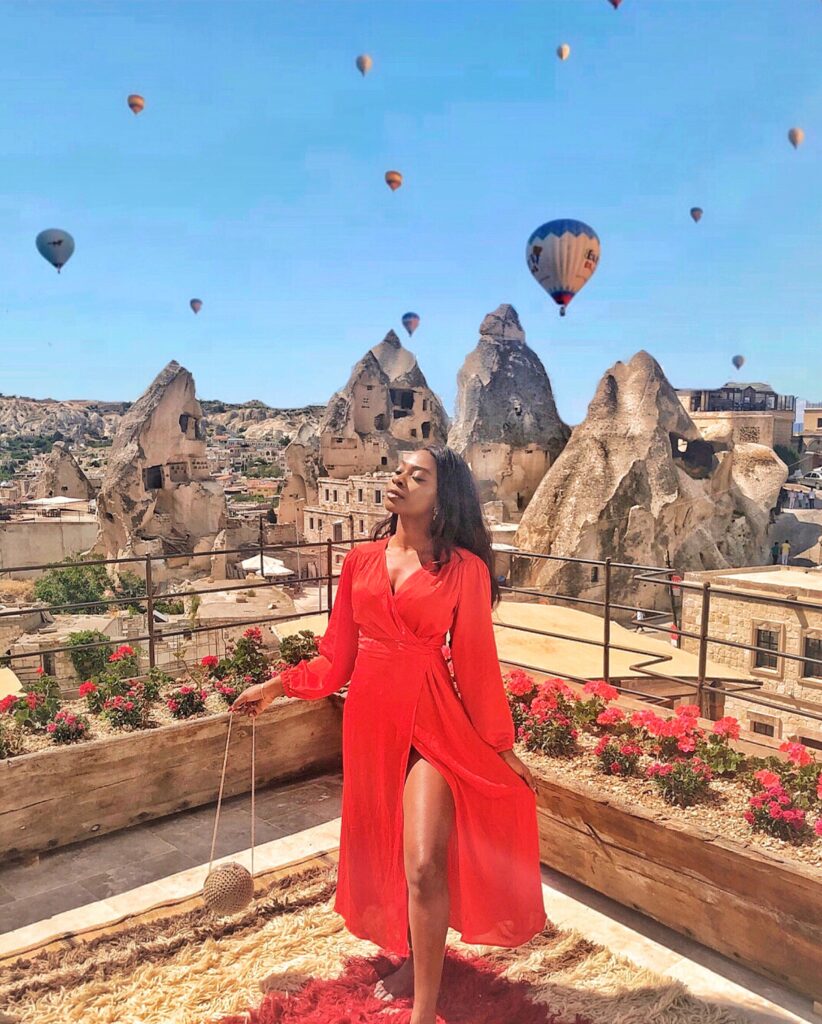 2.) A VISIT TO GALERIE IKMAN
One of my favorite stops in Cappadocia was the one I made at Galerie Ikman, a local Turkish shop that has lots of handmade Turkish goods like carpets, rugs, lamps, you name it! Galerie Ikman is very popular among tourists because it really is picturesque and makes for a great Turkish experience.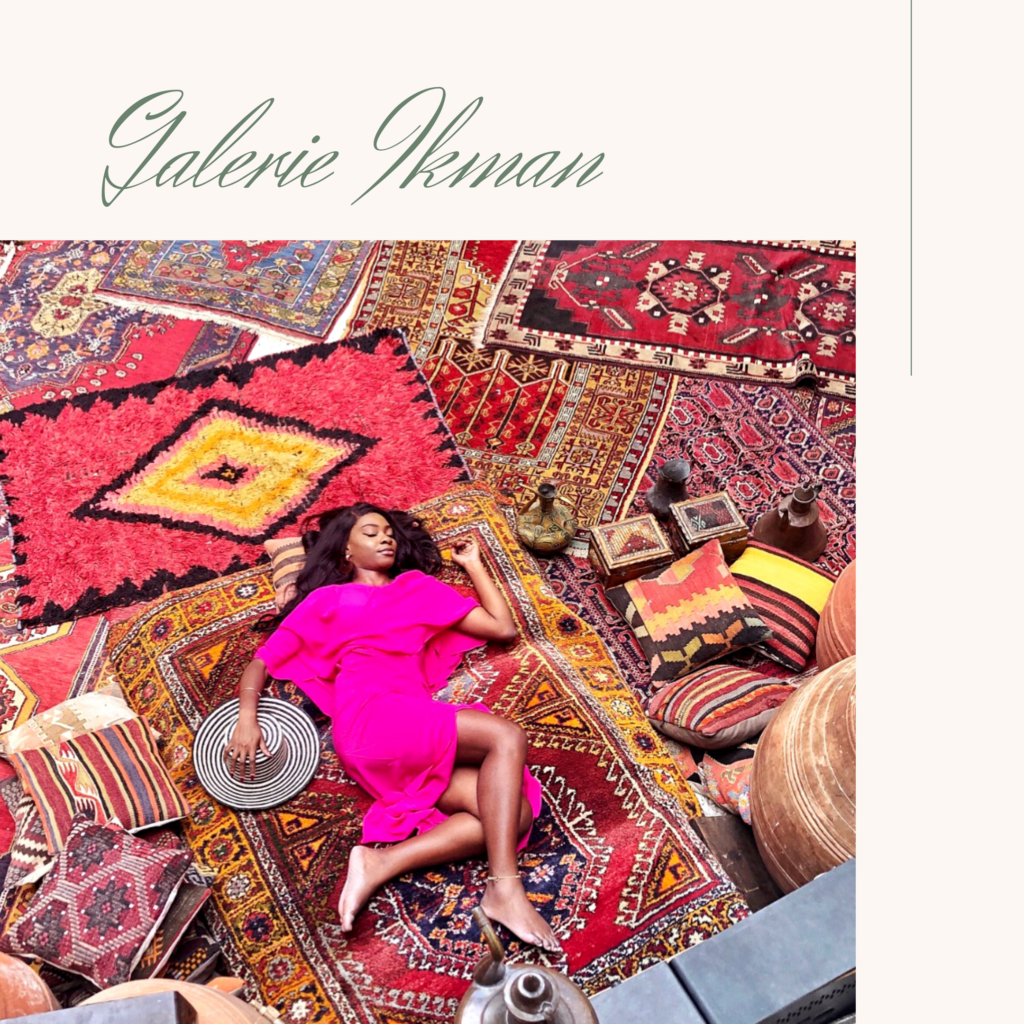 3.) EXPLORE LOVE VALLEY ON AN ATV
A great way to see Cappadocia is through an ATV ride through the region. ATV gives just the right amount of adrenaline to shake up the serene, quiet nature of Cappadocia. Makes stops at places like the Love Valley, Passabag, while you make your way around. I booked mine for about € 45 through @Cappadociahorseranch and I had an amazing experience.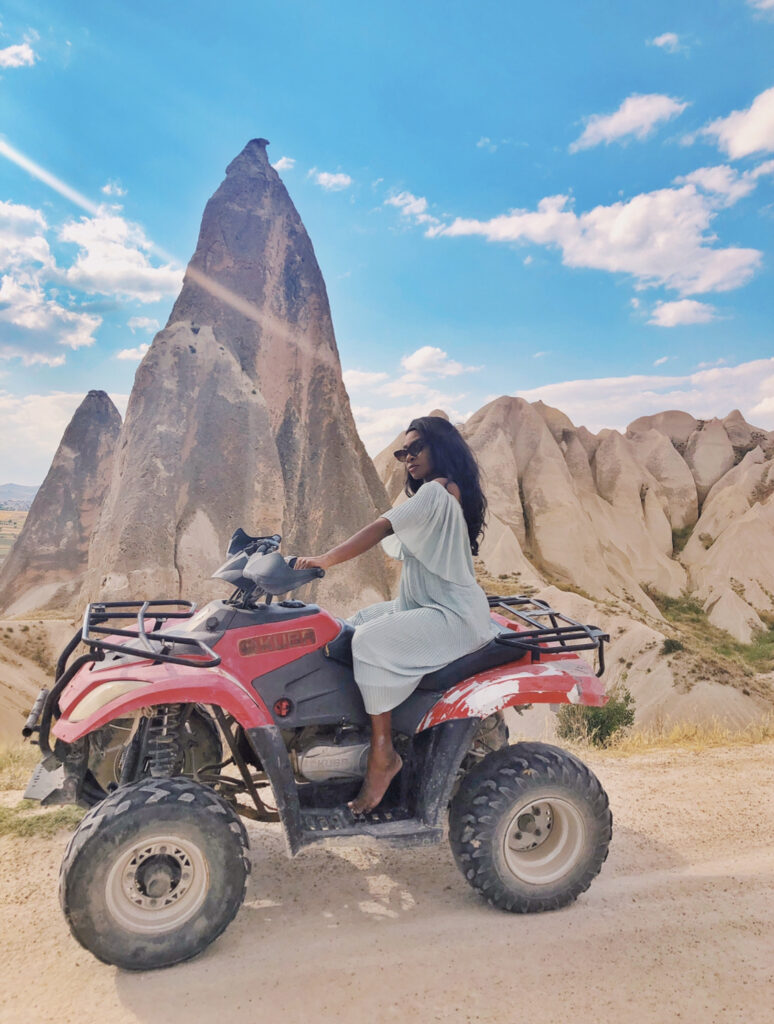 4.) HORSEBACK RIDING
If you are visiting Cappadocia, you definitely want to experience a horseback riding tour at sunset. This was one of the best things I did. Cappadocia is the land of horses and what better way to take in the sunset than on a horseback? It is the perfect way to end any day in Cappadocia on a high. I booked my horseback riding sunset tour through @Cappadociahorseranch and they were simply the best.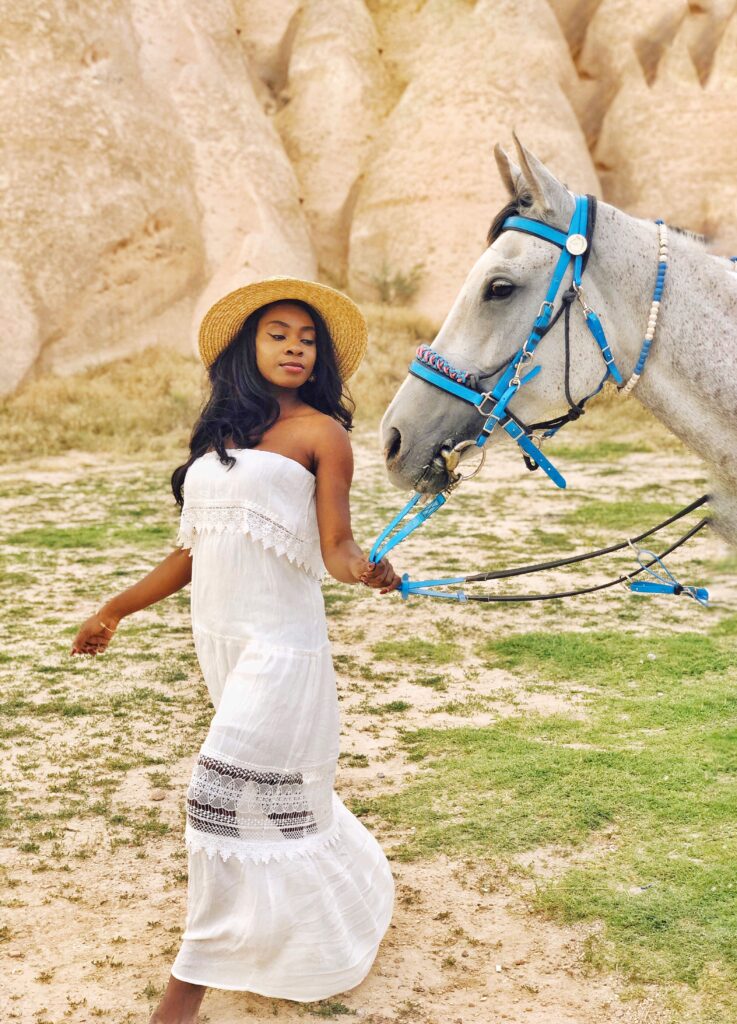 5.) TREAT YOURSELF TO A HAMMAM BATH
I can't think of a better way to wrap up your Turkish adventures like a Hammam bath in a Turkish Spa. For 90 minutes, you are treated to an exfoliating bath, a hot room sauna, a bubble bath and an oil massage. I also had a relaxing facial that made my skin feel like butter. The total cost was € 50 at Cappadocia Avanos Spa. It included a pick-up and drop-off at the hotel.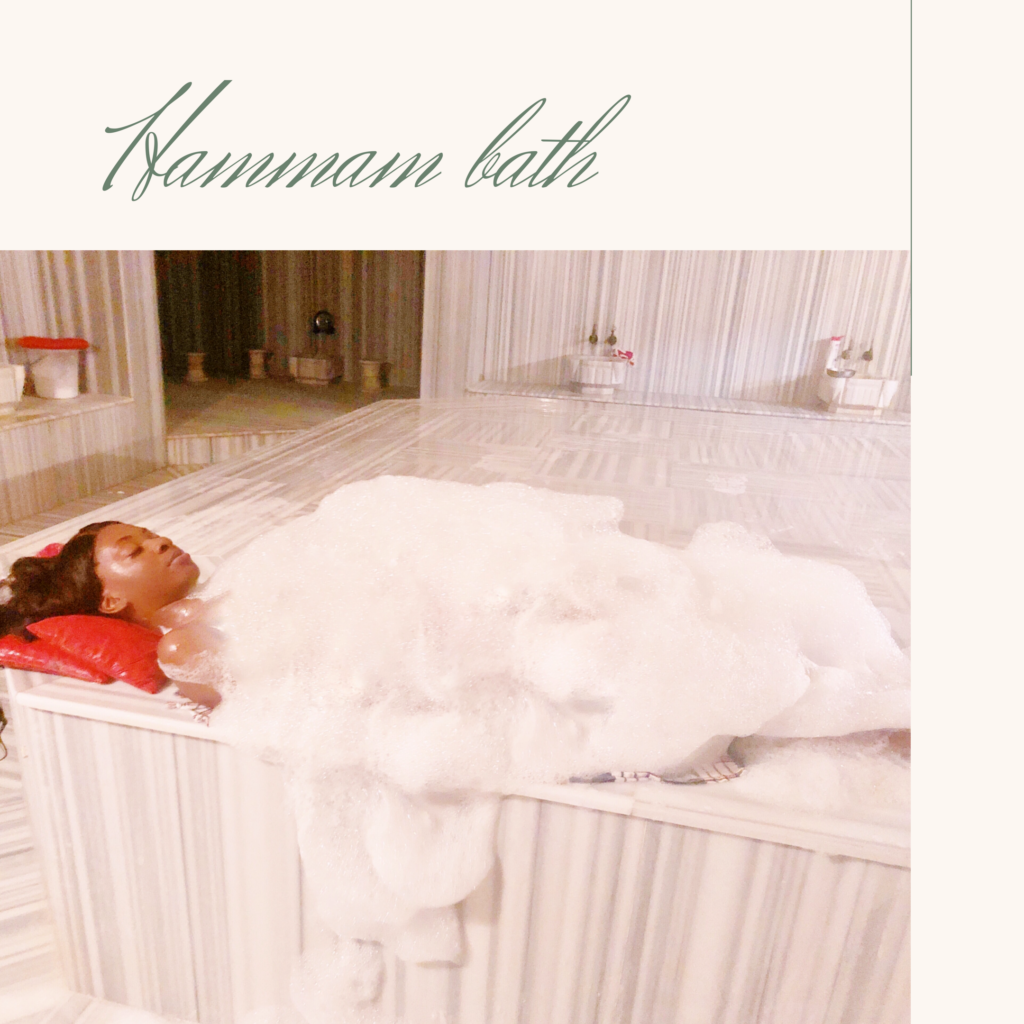 Budgeting in Cappadocia – How Much Do You Need?
Cappadocia is a very affordable place to visit. A full meal costs about € 5 euros, accommodations can go from about € 50 euros per night to € 300 per night – depending on your budget. Getting around in Cappadocia requires been mobile but there are taxis in the area. Cappadocia is small enough that everything is just around the corner so you wouldn't have to spend exorbitant amounts of money on getting around. I'd say for a five day trip (after paying for your flight tickets and accommodation), € 500 is a very solid budget for food and activities.
Conclusion – Visit Cappadocia!
There's a lot to love about the beautiful region of Cappadocia and it should be on your bucket list. I hope you enjoyed this guide and it has been helpful for you in planning your own trip. If you have any more questions, feel free to drop them in the comments section and I'll do my best to respond. Follow me on Instagram and Twitter to see more of Cappadocia. Also, subscribe to this blog for more Cappadocia content.
Until next time,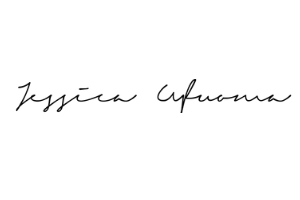 This post is sponsored by Turkish Airlines. However, all views are authentically mine.