Three Days in Kyoto, Japan: A Travel Photo Diary
On a rainy Tuesday morning, I took the impressive bullet train from Tokyo's Shibuya station to Kyoto. While I enjoyed my time in Tokyo, my heart and feet was craving a much-needed city break. I also wanted to see more of the Japanese culture which I was sure Kyoto was well equipped to deliver.
I cracked open a book, took numerous window glances, napped a little and opened my eyes to the beauty that is Kyoto.
Kyoto was exactly as I had imagined. Old wooden shrines, well organized transit systems, quaint neighborhoods and cool shops tucked away in pretty corners.
Kyoto is only two hours away from Tokyo and there are several ways to get there that fits every budget. Click here to learn more!

Day one – A Befitting Introduction: Fushimi Inari and Arashiyama Bamboo Grove
After settling into my hotel, I made my way out to explore Fushimi Inari and Arashiyama Bamboo Grove. No surprises that these two spots were first on my list. I had dreamed of seeing both locations for the longest time and I couldn't put it off for another day. So off I went.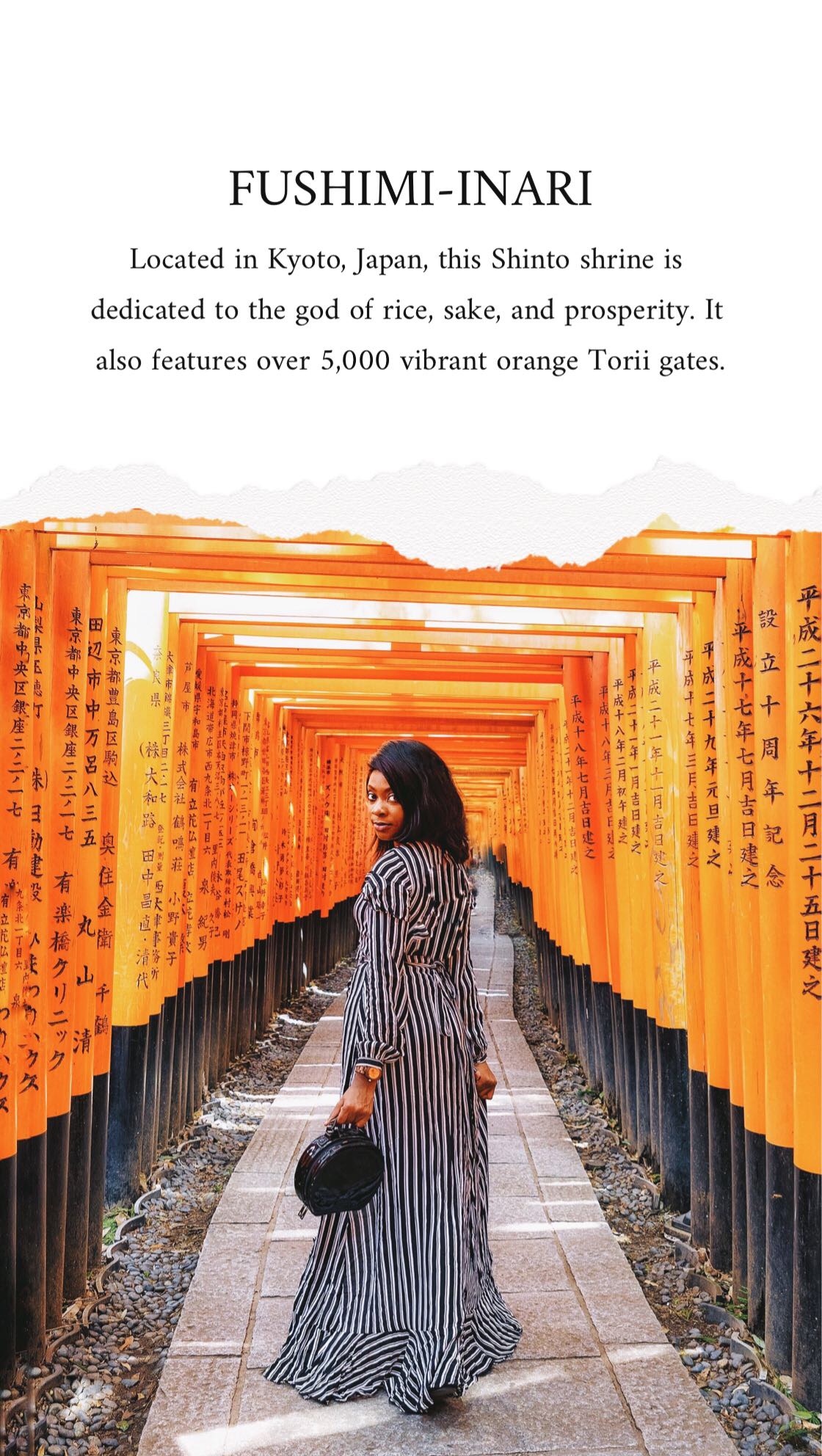 Fushimi Inari – A charming collection of Torii gates. The most photographed location in Japan.
I took a delightful stroll through Fushimi – its vibrant orange gates came together in form of a tunnel and it was great to walk through.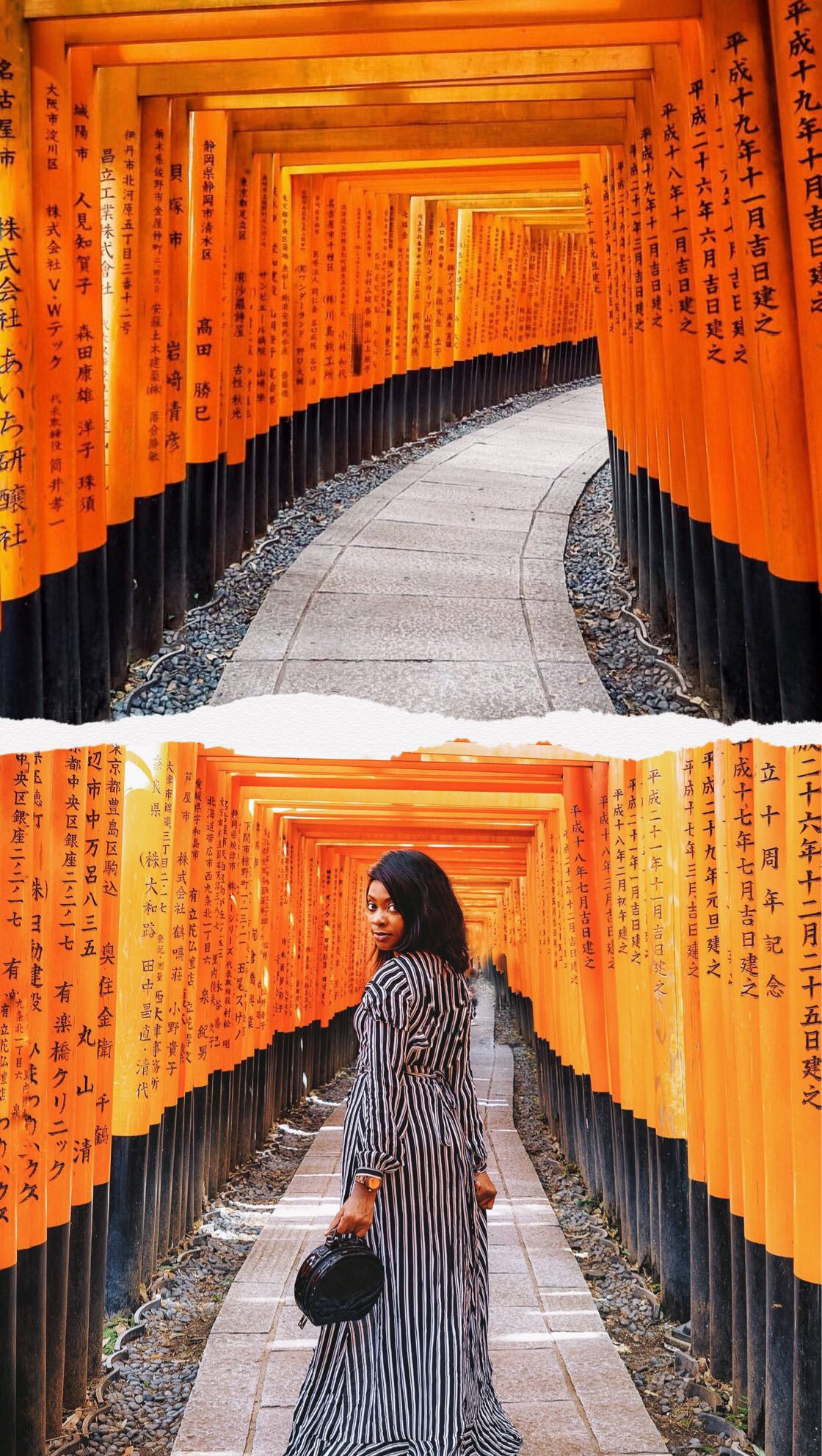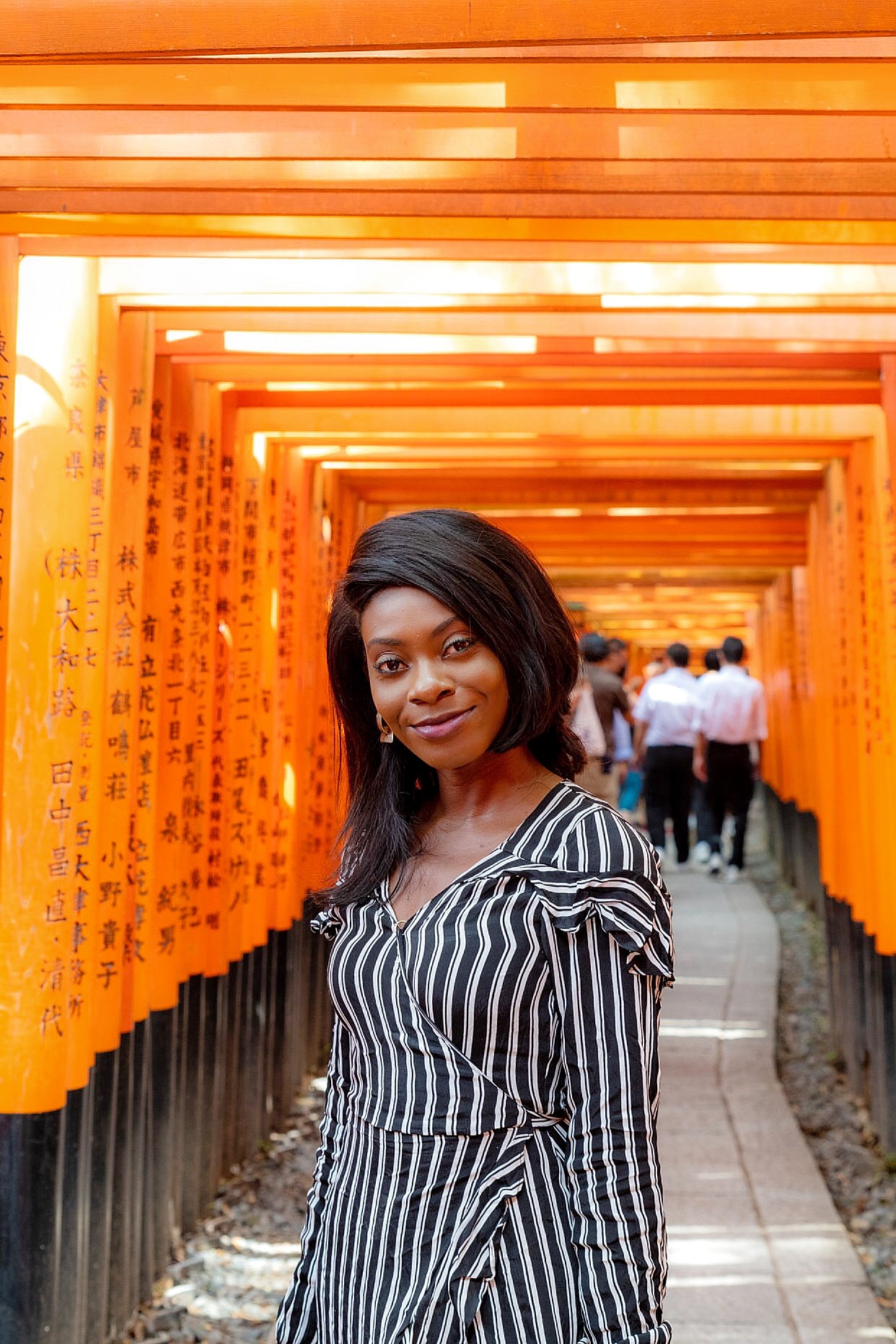 After Fushimi Inari, I made my way to Arashiyama Bamboo Grove.
Arashiyama Bamboo Grove felt like stepping into a movie. The trees were tall and I could have bet they were touching the skies. I spent the entire time gazing upwards, trying to comprehend the beauty that was laid all over me.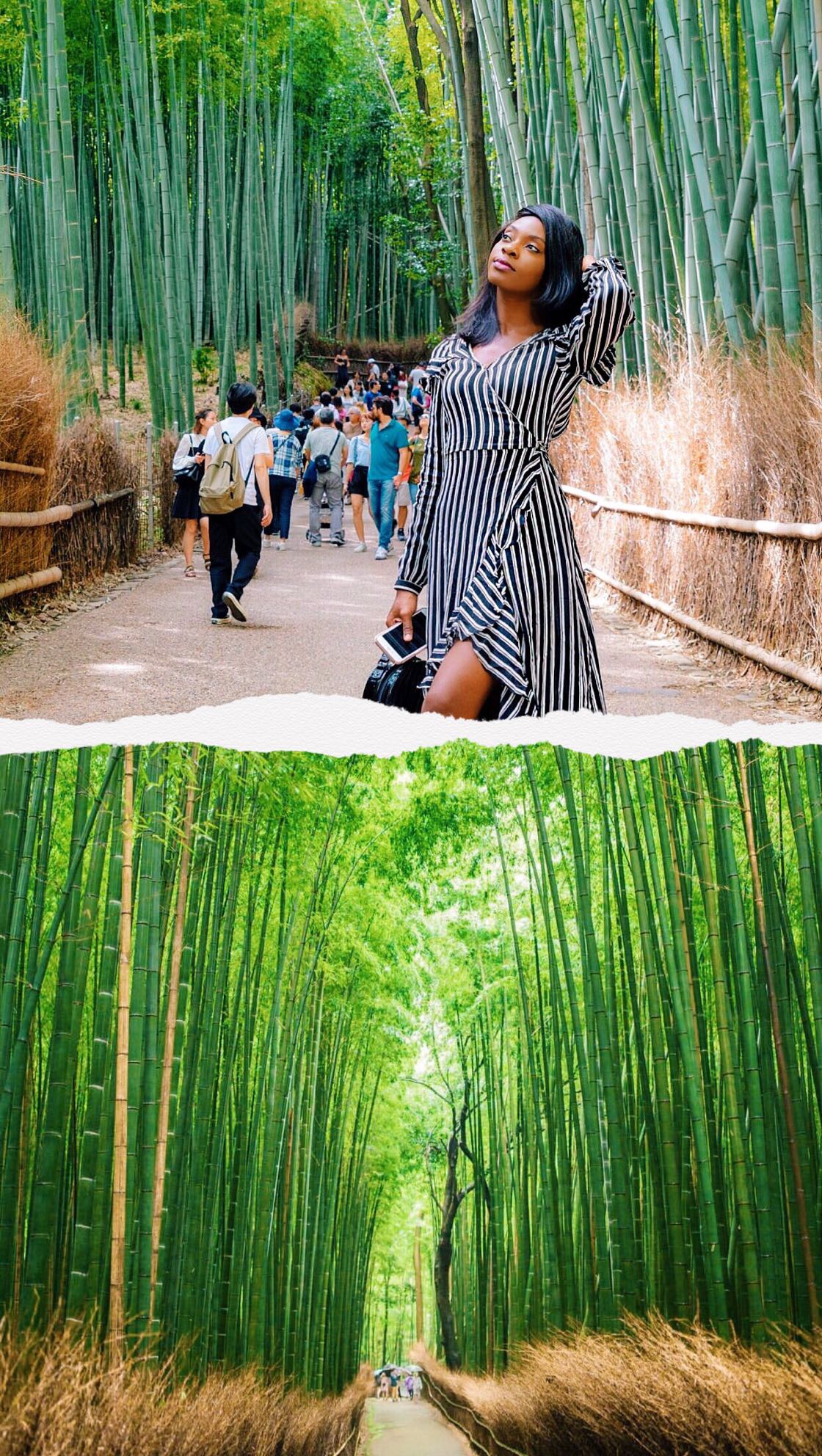 What a day. I retired to bed as it had been a long day of travel and adventure. My heart was beating with gladness. Kyoto was everything I had dreamed of, and more.
Day one mood: Overwhelmed (in a good way)
Day two – A Cultural Explosion: Exploring The Gion District in a Kimono
I spontaneously reserved a piece of traditional kimono outfit from a little shop in the small neighbourhood of Kyoto. I wanted to fully indulge in the Japanese culture and pretend to be a local. I say pretend because I am clearly dark-skinned, have big bulging eyeballs and in no way look Japanese. But humour me.
After the most intriguing 20 minutes of getting my kimono fitted on, I stepped out to take on the Gion District.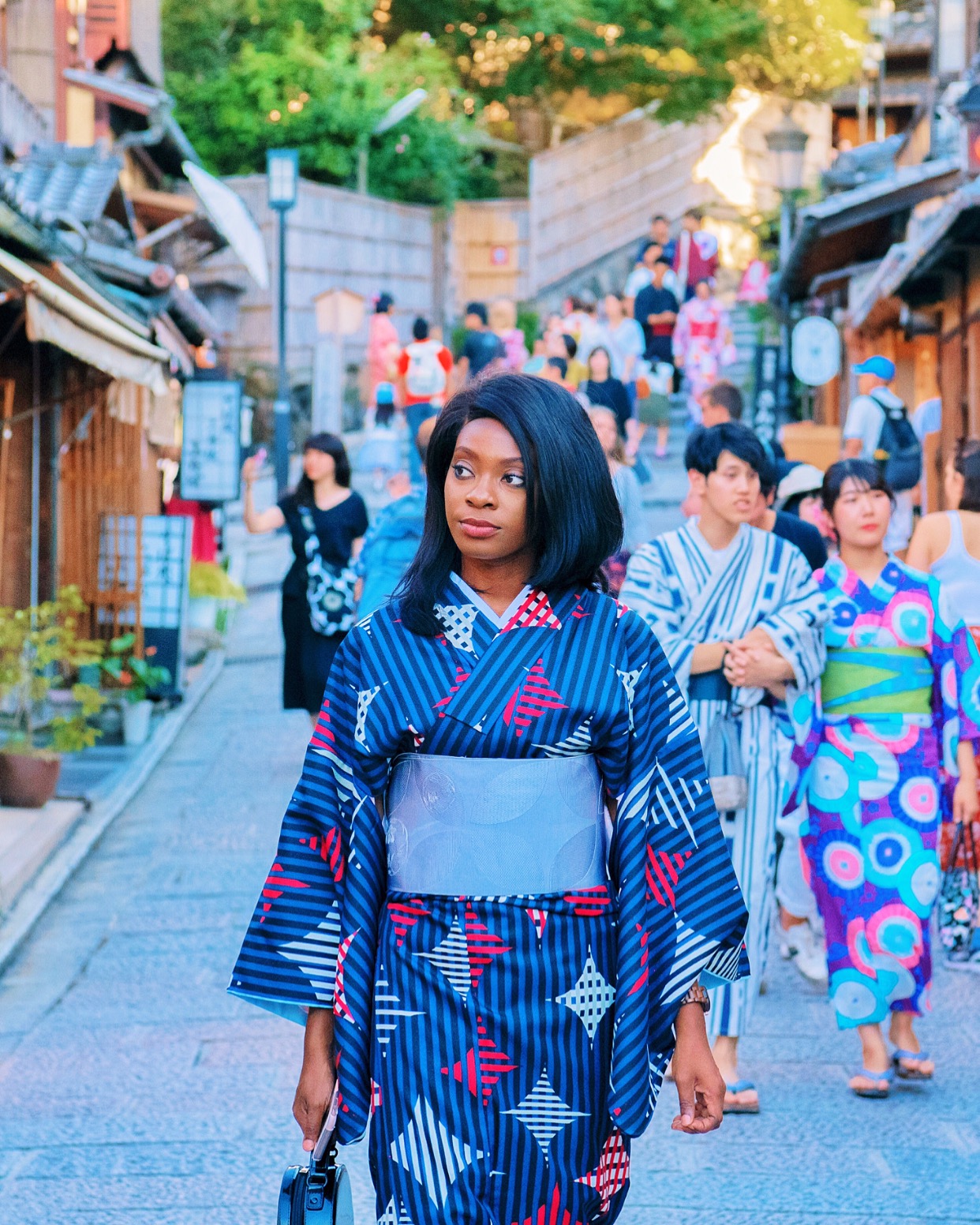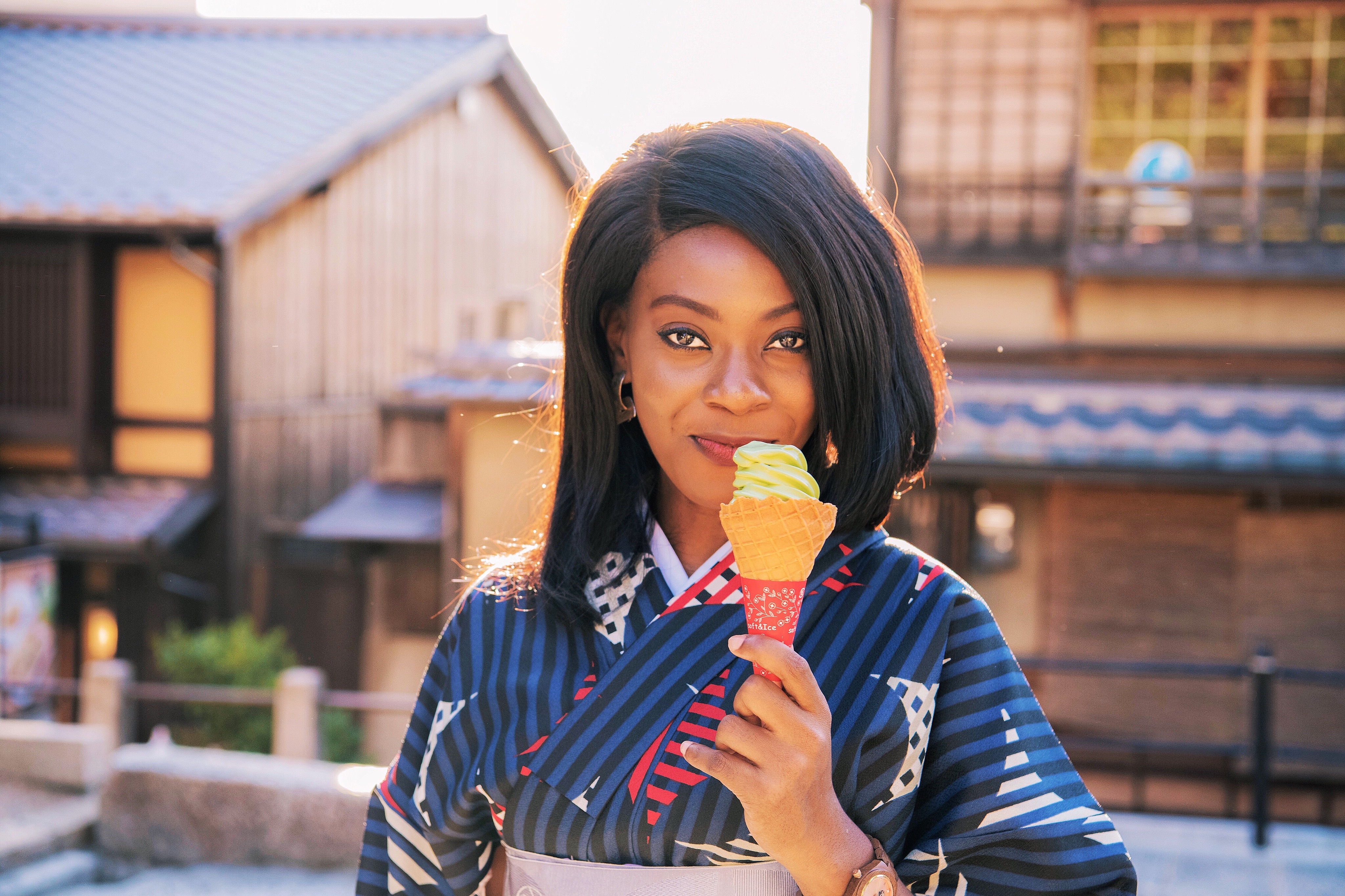 You see, the Gion District is fascinating and bursting with Japanese culture. If you want to see Geishas, sip Japanese tea, see the "real locals" in their natural element, this is the place to go.
With no real agenda other than finding the best sushi around and finally trying a Matcha ice cream, I wandered around in my kimono with my heels clicking and my eyes shining the brightest, desperately trying to see everything so I don't miss any magic.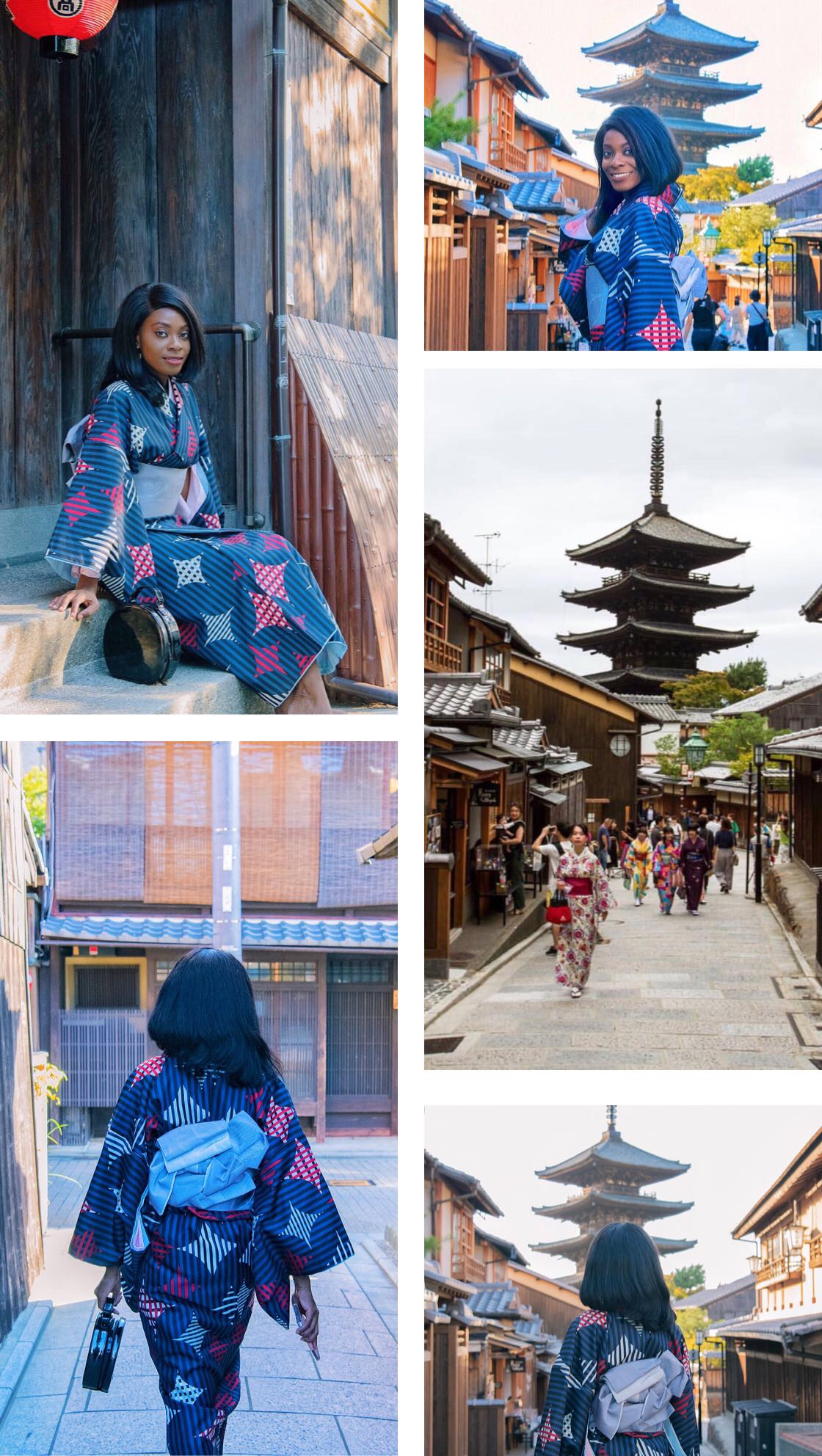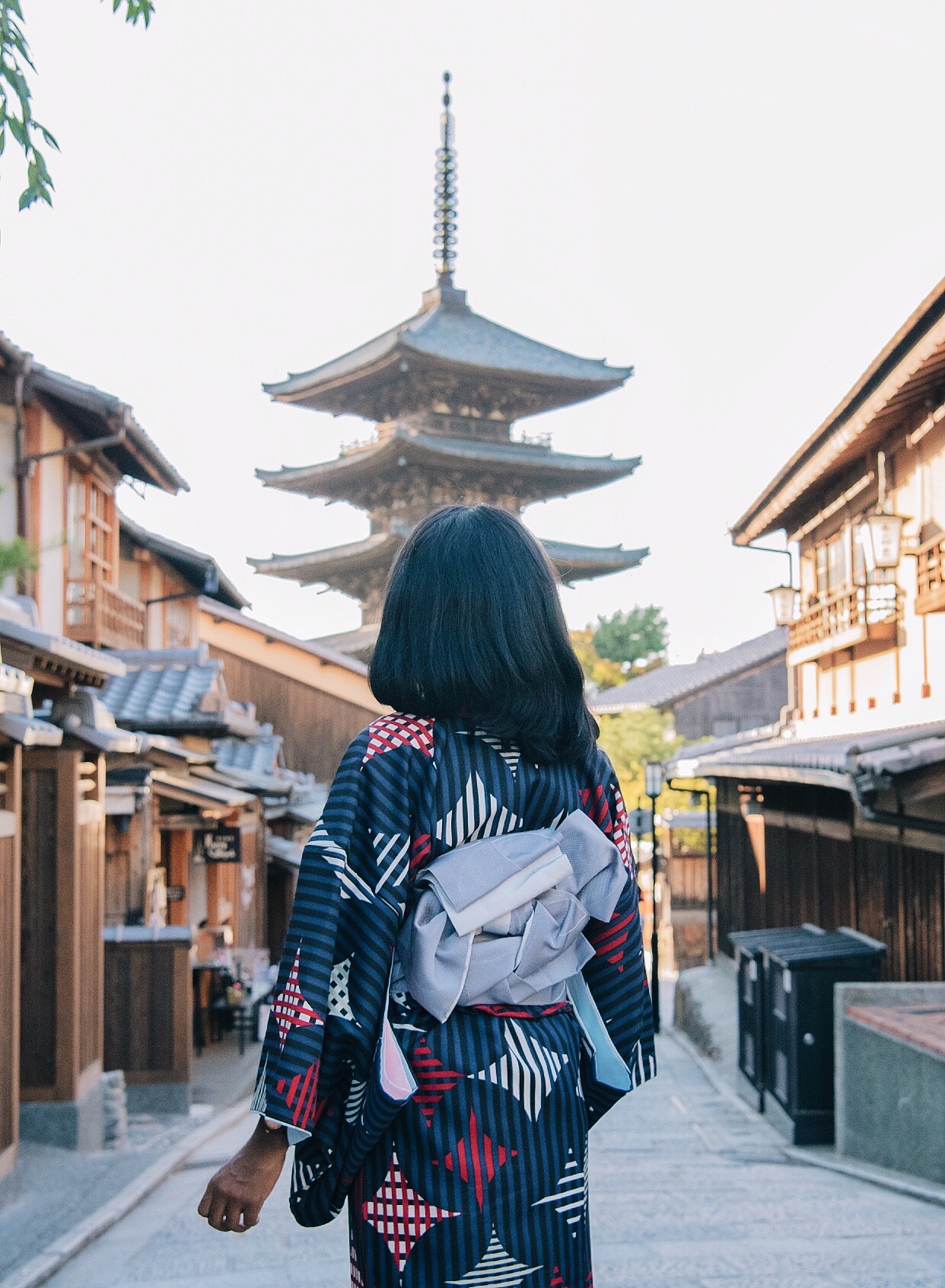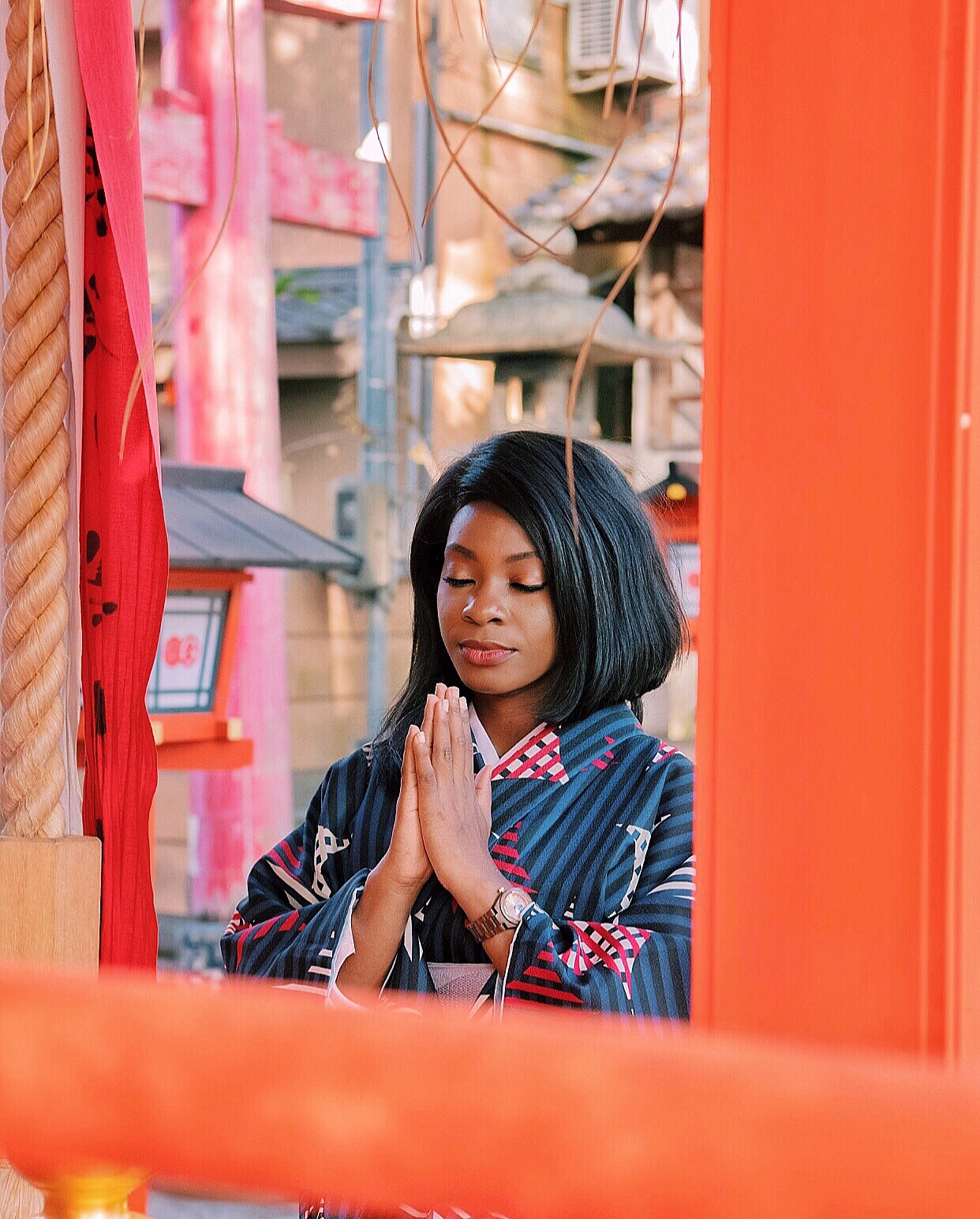 I bumped into locals who wouldn't stop staring (understandably so!) and a few who came up to me for conversations which I was open to having. Here's how the conversation went:
"Where are you from?"
"Nigeria!"
*Looks at each other puzzled*
"Where is that?"
"Africa!"
"Oh Africa. You from Africa?"
"Yes"
*Looks at each other puzzled*
"What?"
"You look American"
"Why?"
"America is beautiful"
"Africa isn't beautiful?"
*Looks at each other puzzled*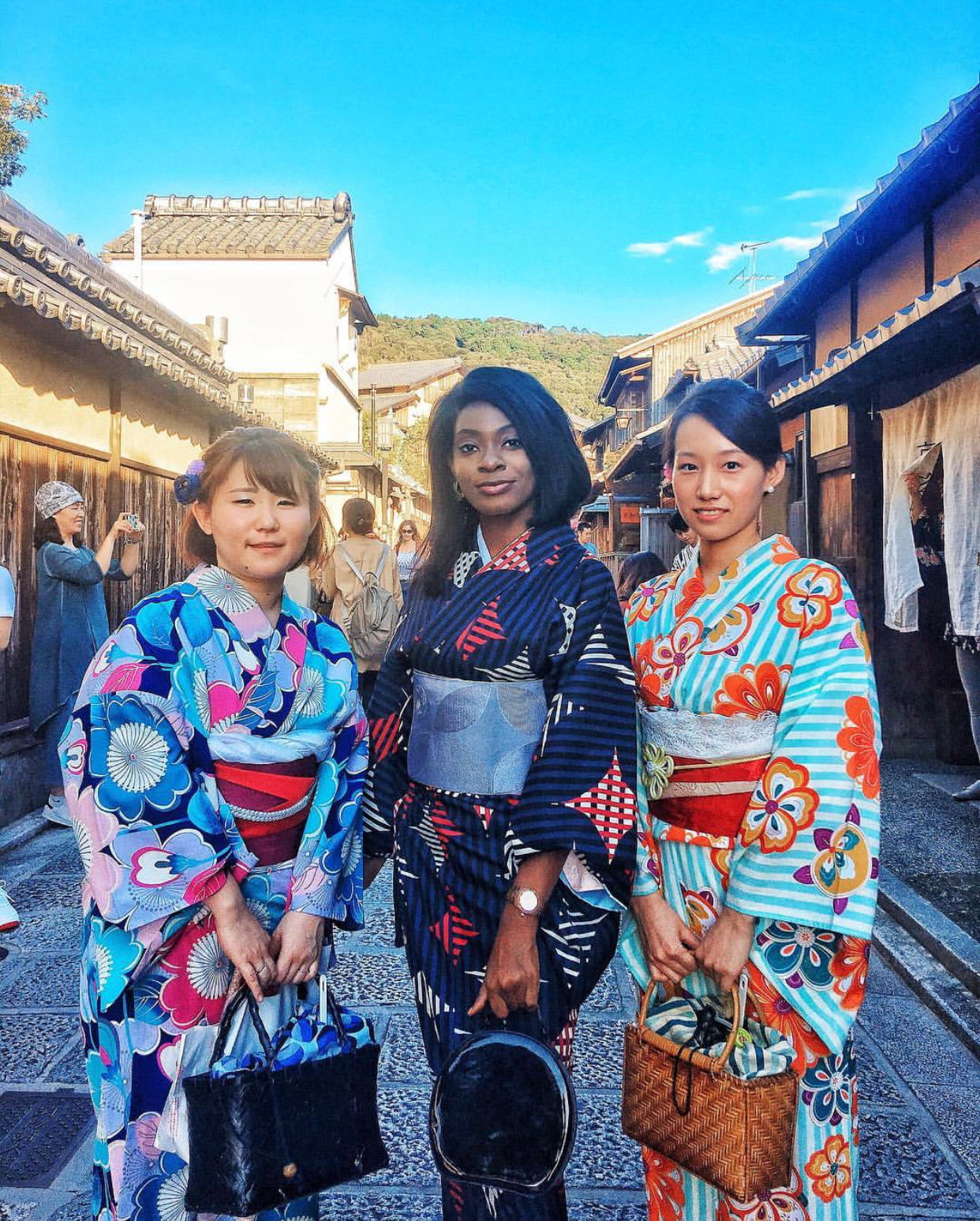 Dat two mood: Flustered but happy.
Day three – A Japanese Tea Ceremony and the Golden Pavilion
Final day in Kyoto and I only two things on the list – visit Kinkaku-ji (The Golden Pavilion) and experience a Japanese Tea Ceremony.
First stop, Kinkaku-Ji. 
Kinkakuji (金閣寺, Golden Pavilion) is a Zen temple in northern Kyoto whose top two floors are completely covered in gold leaf.
Even though it was a rainy day and the place was quite crowded, I still enjoyed taking in the views of the temple and walking through the alley ways. There's something about Japanese temples that stand out and appeal to all your senses.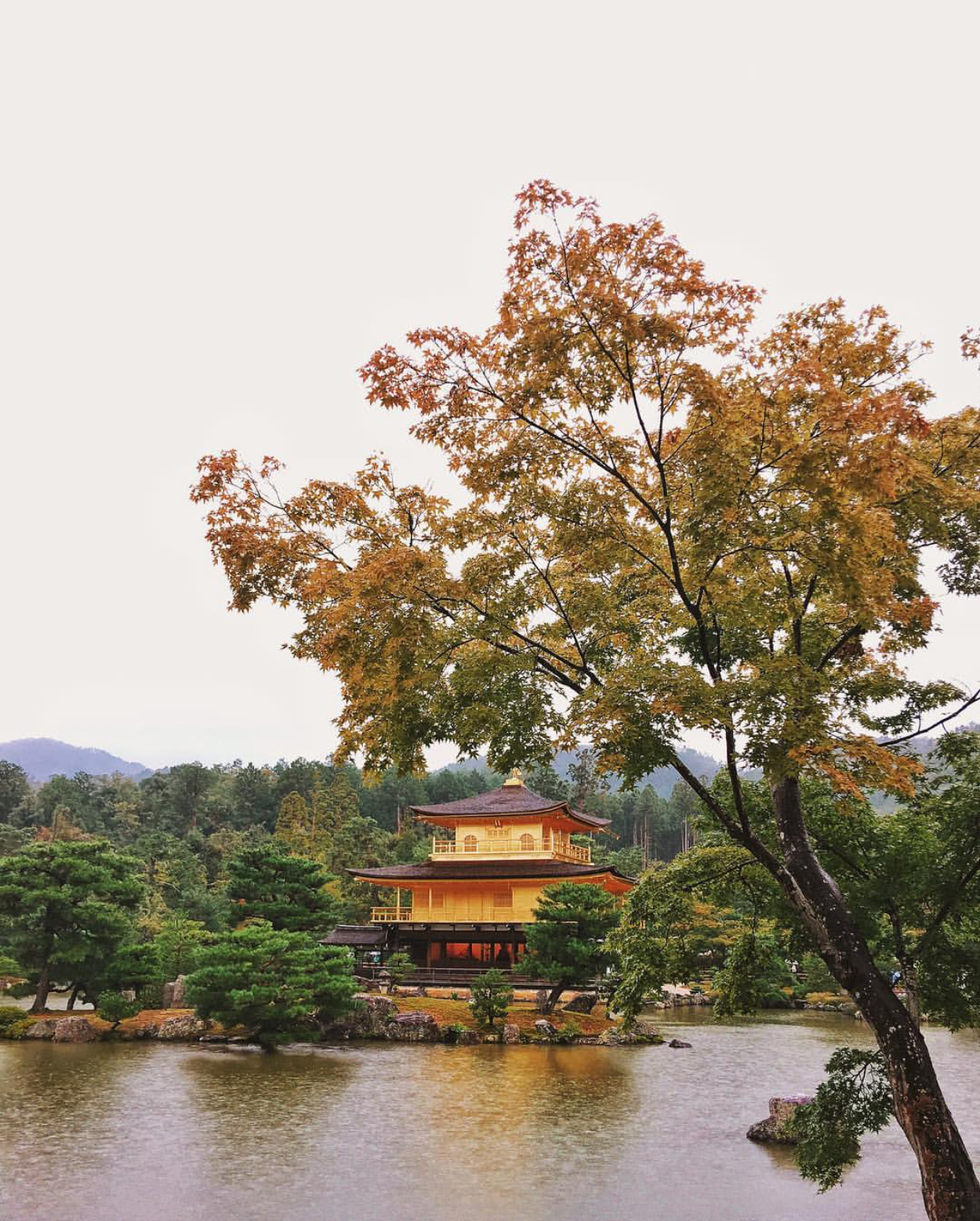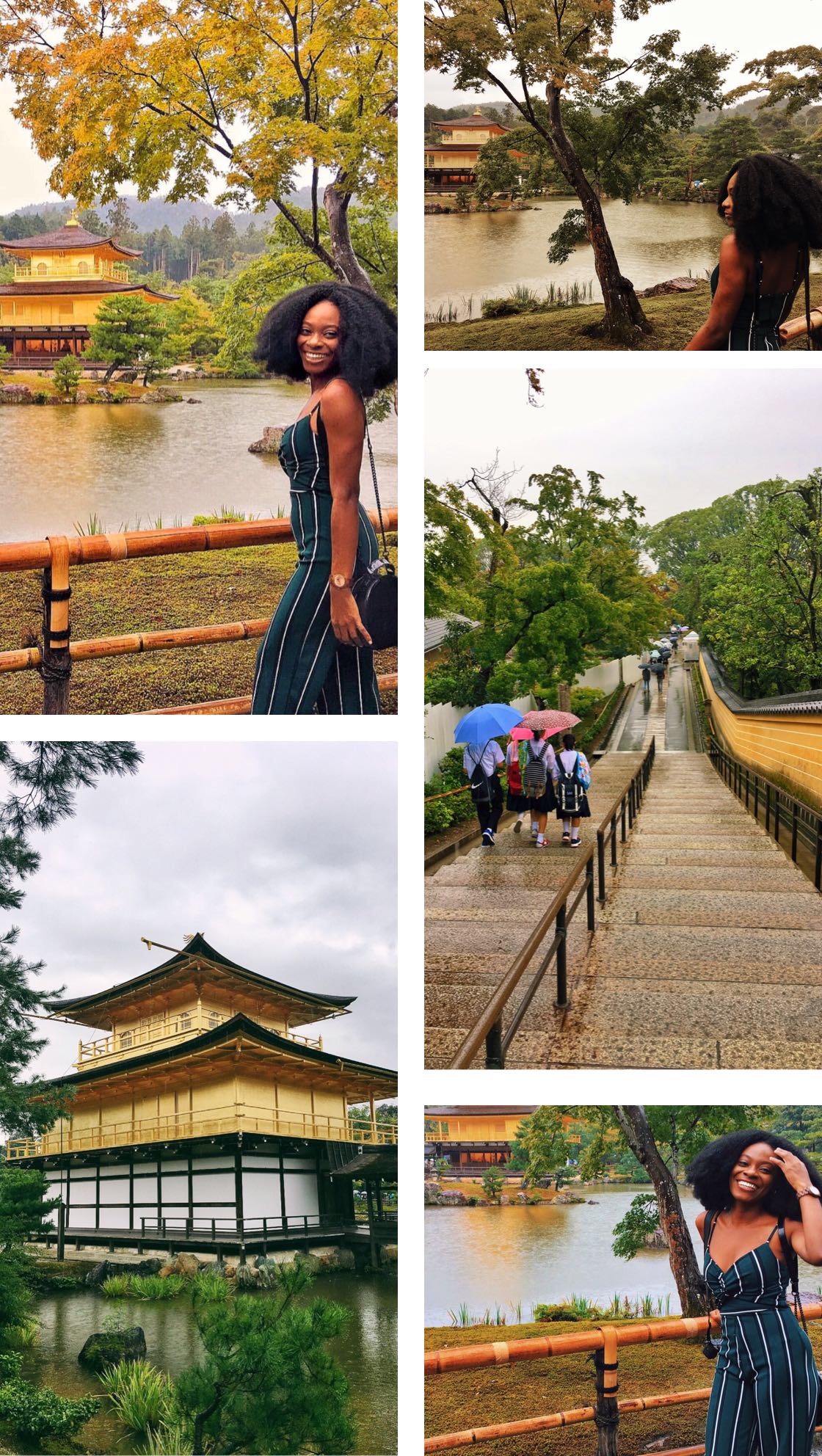 Up next, a Japanese tea ceremony.
The Japanese tea ceremony, also called the Way of Tea, is a Japanese cultural activity involving the ceremonial preparation and presentation of matcha, powdered green tea.
I wouldn't have been too pleased with myself if I left Japan without experiencing its unique tea ceremony. It was intriguing to see the demonstration and the art to it all.
To you, it's just tea. But in Japan, it is art. – Ufuoma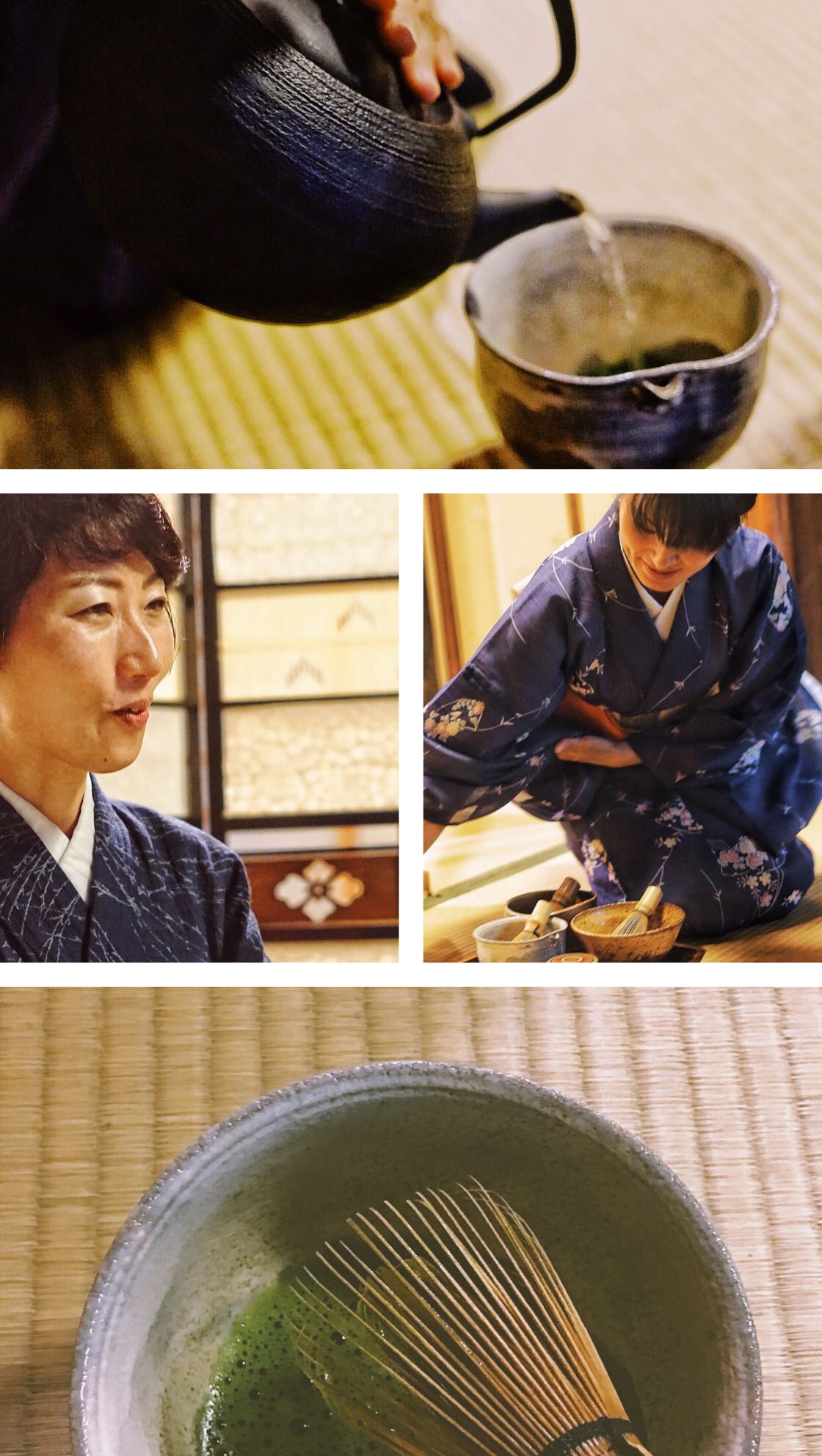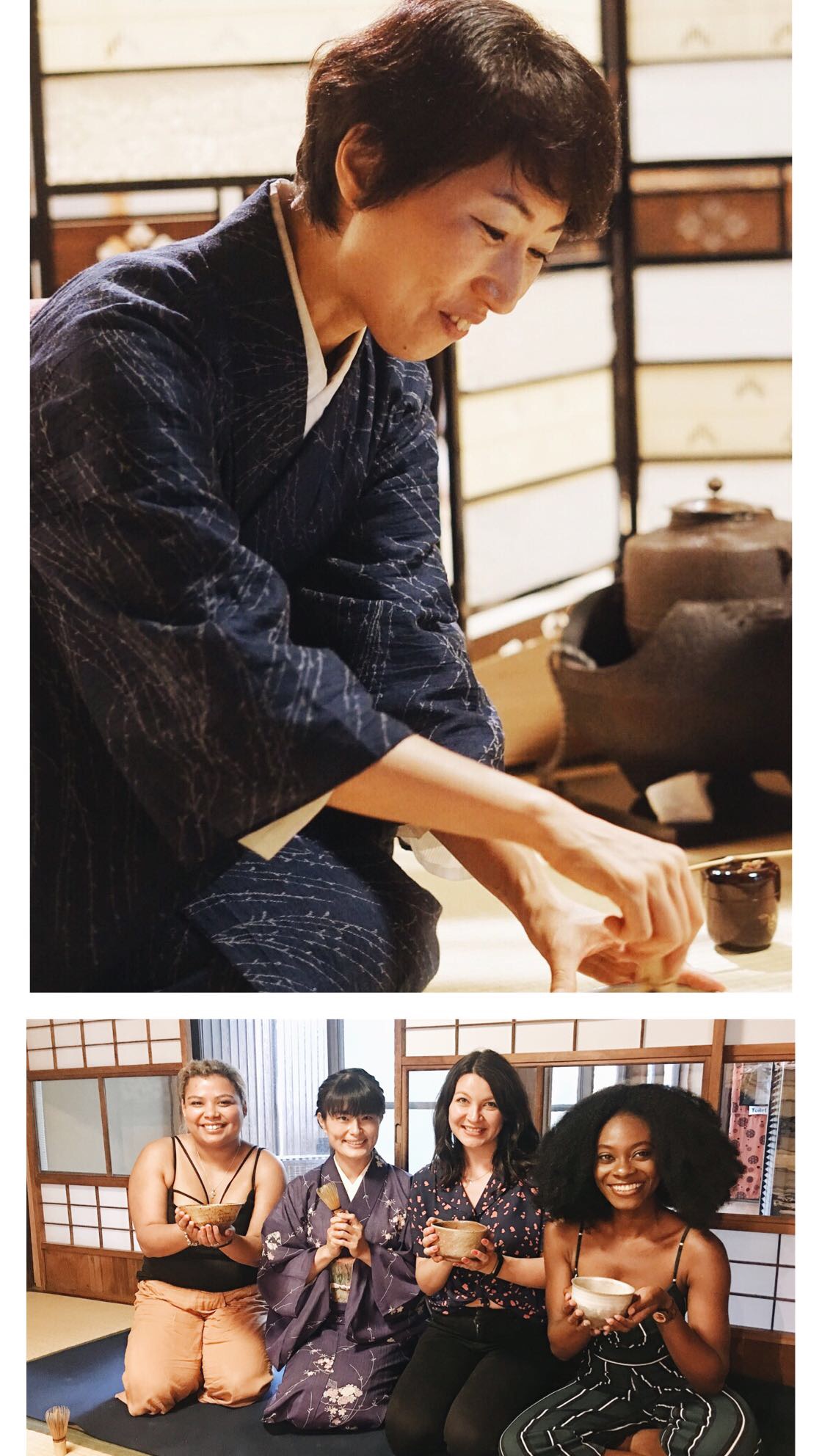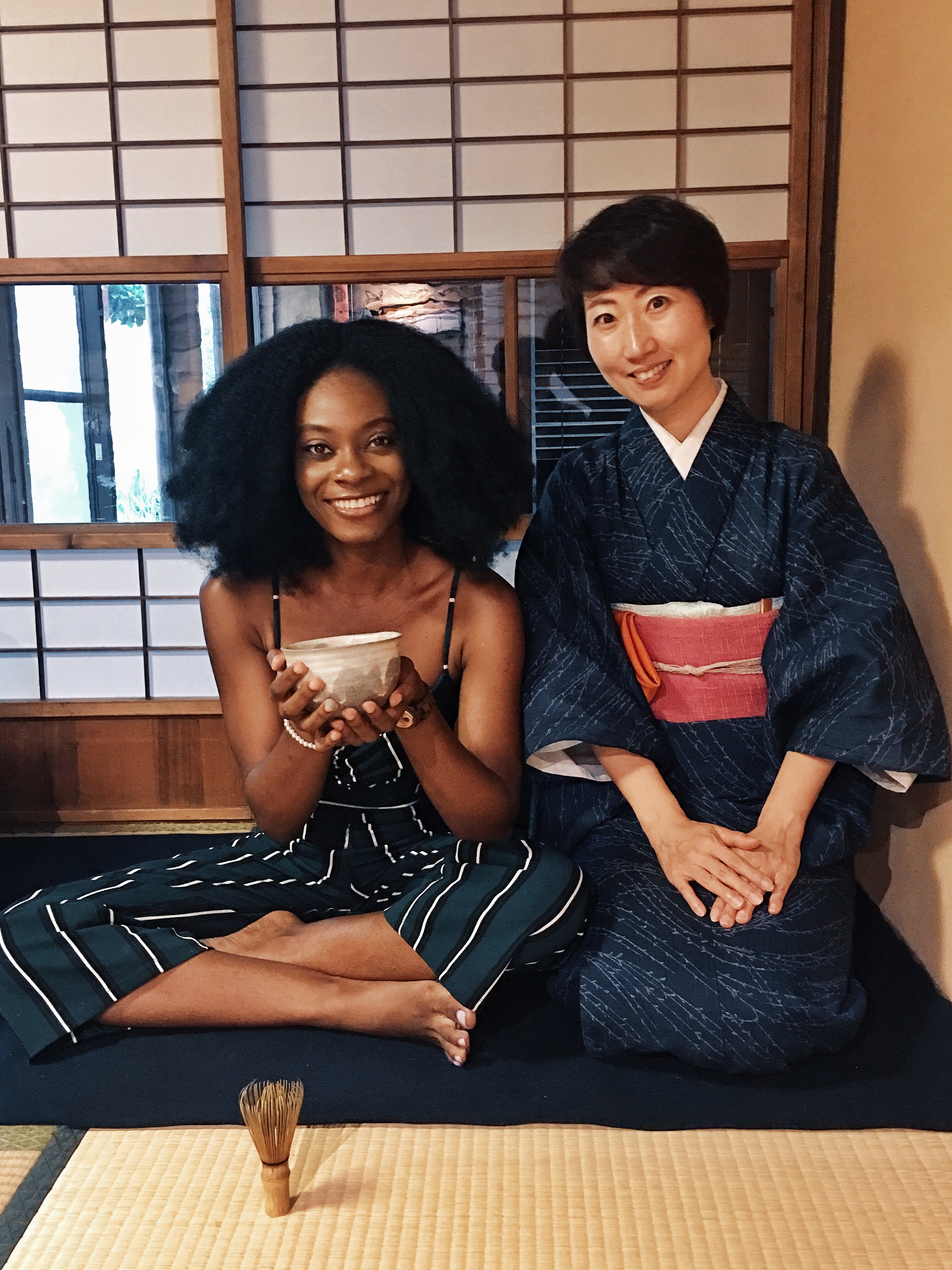 After the most interesting one hour ever (with my lips mostly apart in awe), it was time to say goodbye to Kyoto and head out to catch my bullet train back to Japan's capital city, Tokyo.
Day three mood: Fulfilled
Conclusion
A trip to Japan becomes incredibly special when you make a stop in Kyoto. Not only is Kyoto very charming, you'll have the opportunity of seeing the Japanese culture more in-depth and appreciate the beauty and culture of its people.
Ever heard of this beautiful city of Kyoto? What are your thoughts?
Thank you for reading. Subscribe here to keep up with new updates on this blog. Follow me on Instagram and Twitter to stay in touch.
Until next time,