What I Think Travel Will Look Like After Coronavirus
I consider myself a wildly optimistic person – I often choose to see silver linings and a speck of blue sky in any situation but the coronavirus calls for a harsh reality check. We're in unprecedented times and our days are filled with uncertainty – our lives are impacted in so many varying ways. One industry taking a major hit? The travel industry. What used to be a bubbly industry has suddenly gone sour.
I've been reflecting on what I believe life will look like after the coronavirus – I've also been thinking about its impact on the travel industry, an industry where I've been an active participator for over six years. I've watched the industry grow year on year and 2020 was supposed to be its most profitable year in history. Here are my personal thoughts and predictions of what I think travel will look like after Coronavirus
This article is my personal opinion and prediction based on experience in the travel industry as well as research. Opinions are my own.
1.) International travel will be slow for at least a few years
There's no hard and fast way to know when all of this ends and the real impact of it all but if the 9/11 incident is anything to go by, it will take some time to get back to normal again. Travelers will need time to get comfortable with the idea of traveling internationally. The fear of being infected and the scars from being stuck abroad will linger for some time even after the coronavirus period is over. Travelers will need more than a nice travel quote to inspire them to actually get on a plane and experience a new place – they will need to see real measures in place.
2.) If people do travel, they will go to countries that had less cases
It's our innate desire to explore so I wouldn't be surprised if people decide to still go on adventures but I do believe that they will be more attracted to the places where they had records of fewer cases or at least a good recovery rate. But the question is, will those places want to start accepting travelers? This brings me to my next point.
3.) Countries will further tighten travel restrictions
When we think about it, the world's most powerful country (the United States) has been badly hit by the virus. Other powerful nations like China and Germany have not been spared either. We all know that the powers that be dictates what the rest of the world does. Remember how the US implemented EU restrictions and the rest of the world followed? If the US takes time to recover, so will the rest of the world. Travel restrictions will get tighter as many countries will be very hesitant to open their borders up again until things ease up drastically and that might take a while.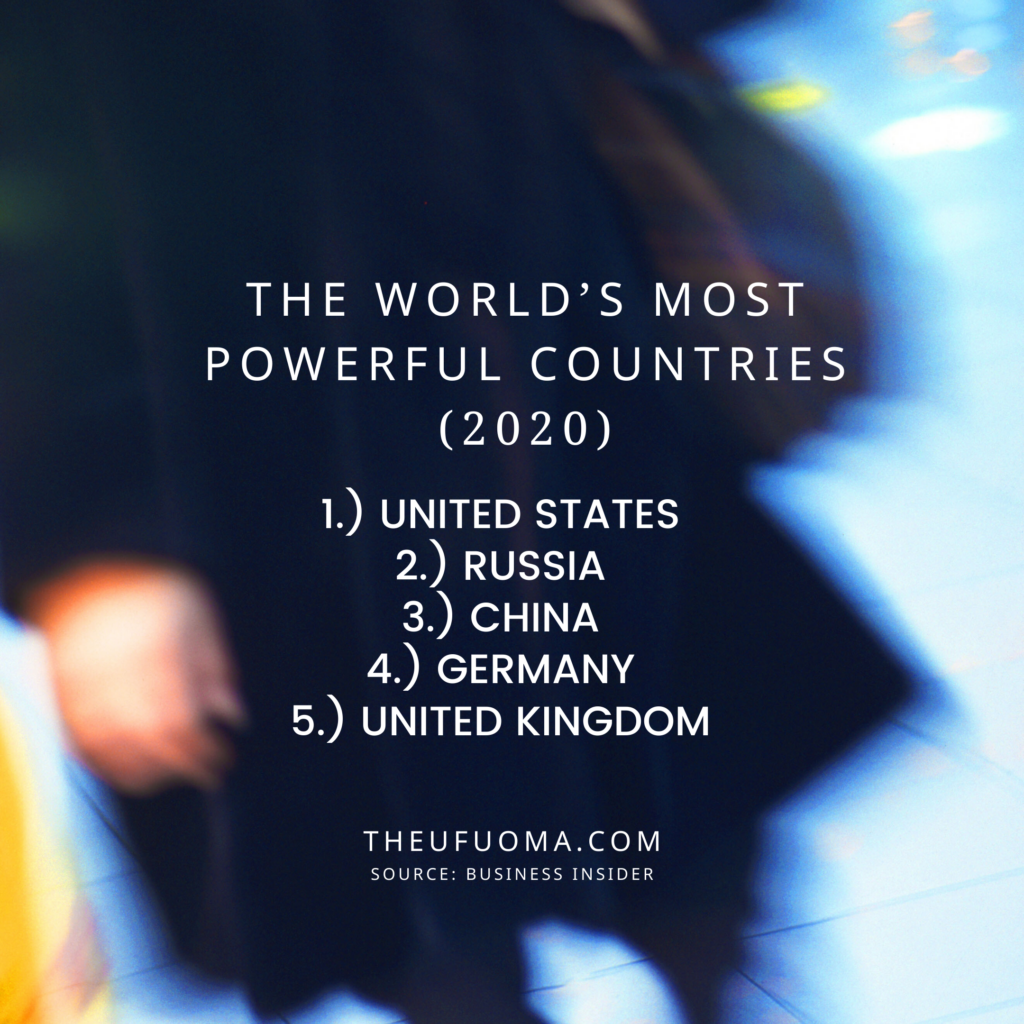 4.) Regional and local travel will increase
Ever heard the phase, "tourist in your city?" – well, this will start to be more of a reality given the current state of things. Humans are generally born to explore and not be in one spot for too long so people will find more creative ways to scratch the travel itch without going internationally. People will look to go on adventures in their own country before slowly making their way internationally.
5.) With travel restrictions come more stringent visa policies
For some of us who carry so called weak passports, our passport index will unfortunately drop even lower with tightened visa policies in place. Countries will want to do all they can to restrict the number of foreigners going in and out of their country and guess the easiest way to get this done? VISA barriers.
According to the Passport Index, countries have visa restrictions in order to check and control the flow of visitors in and out of the country and to prevent illegal immigration and other criminal activities. Forcing travellers to apply for a visa allows the authorities to vet potential visitors.

passport index
6.) Airlines will lower flight prices. AKA more flight deals
In a bid to make some money or at least pick up what's left of the already shaken industry, airlines will try to entice travelers by offering competitive prices while finding creative ways to lower their own cost. We've already started to see prices drop (mostly due to the drop in demand) and this may continue well into the future.
7.) Preference for brand name hotels over vacation rentals like airbnb
Should travelers decide to travel, they will opt to go with familiar brand names in the hospitality industry like the Marriotts or the Sheratons as they have built trust over the years and in times of uncertainty or fear, people like to gravitate towards what's familiar. The idea of lodging in a private accommodation run by individuals (Airbnb) will just not be as appealing because there's no way to test quality control.
8.) Travel will ultimately resume but the way we travel will change
No doubt that the travel industry will bounce back and become stronger than ever. Humans are born explorers – we'll always want to travel and if this lockdown is anything to go by, it's a reiteration that humans crave human connection, outdoor time and adventure. Travel will resume eventually – we'll just have to slowly ease our way in and once we do, we'll be more conscious, responsible and sustainable travelers. Or at least I hope so.
Conclusion
I believe the future of travel post corona depends on the availability of a vaccine, which scientists predict will only become available in 2021 – or at least a concrete proof by players in the travel industry that safety measures are in place. In the absence of this, many travelers, especially the conservative ones will have to settle for traveling more locally. For now, let's do what we can to #flattenthecurve.
Until next time,
Stay safe and healthy.