Making the Most of your Schengen Visa: Navigating Europe on a Budget!
Whether or not you need a Schengen Visa, this post is for you if you are thinking of traveling to Europe and want to make the most of your time, money and resources. Basically, tour Europe on a budget.
Europe is a great start if you are looking to travel the world. I particularly love Europe because of how easy it is to navigate several countries relatively cheaply.
To get more value for your money, you can visit more European countries instead of just one. It is not difficult and I am giving some tips you might find helpful. Stay with me.
1.)

START FROM AMSTERDAM
I always recommend starting from Amsterdam when going on a Europe tour. Not only does Amsterdam have a central airport that connects to virtually everywhere, there are so many different countries close to it that are easy to get to by bus, train or air. You decide.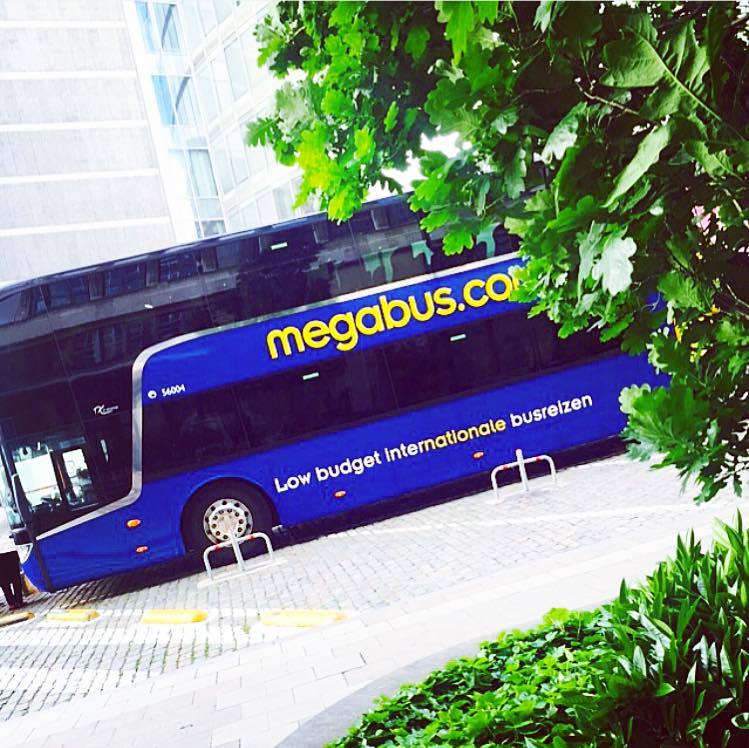 Belgium, France, Germany and the United Kingdom are some of the major countries close  to Amsterdam. There are loads of activities and great places to see there.
Did you know: There is a tripoint where the borders of Germany, Belgium and Netherlands meet. It is located at Vaalserberg. Pretty awesome and goes without saying the proximity of these countries.

Brussels, Belgium: You can go from Amsterdam to Brussels, Belgium by bus and it can cost as little as 5 Euros. Yes, you read that right. 5 Euros and you are off to an exciting french-speaking country. I used the Mega Bus and it was comfortable, had WiFi, a charging port and enough leg room. Plus, it was only 3-hour ride. If that is not amazing, I don't know what is. Info here
Paris, France: Remember, we have visited beautiful Brussels, had great Belgian fries and chocolate and now want to go to the famous Paris. Still by bus,  you can go from Brussels to Paris for as little as 6 euros. I recommend sleeping and resting at Brussels before heading to Paris. It is a 5-hour bus ride. Do I need to give you reasons to visit Paris? Surely not. Info here. Tip: There are night bus rides you can take and you can sleep through the 5 hours, plus that can help save you cost of an extra night at a hotel.

Frankfurt, Germany: Are you still with me? Okay, we have seen the Eiffel Tower and the beautiful city of Paris and now we are headed to Frankfurt, Germany. Personally, I took a one-way flight which cost about 40 euros. A cheaper alternative will be using Megabus which is only about 20 euros but an 11-hour ride. If you opt for this, make sure you have enough rest, don't run your body to the ground. The aim is to travel affordably while avoiding fatigue as much as possible.
After seeing Germany, you can head back to Amsterdam now and call it a day, or, a holiday.
Bus/train rides are enjoyable when traveling with great company, whether in the form of a good book, good music or some good people.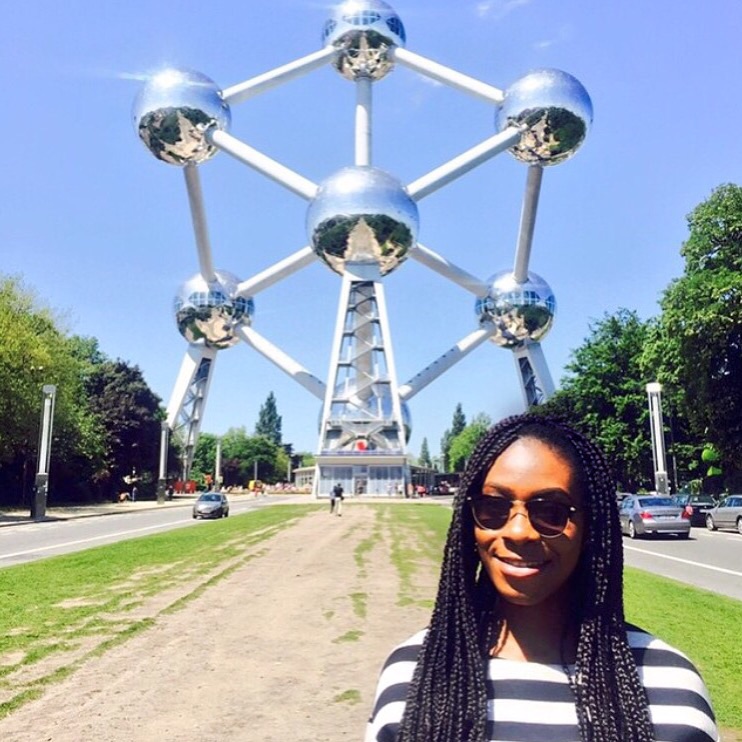 Now, just like that, we have seen four countries instead of just one, and that, folks, is how you make the most of your Schengen Visa, or Europe trip.
Cool story: I did three countries, three meals, one day! Breakfast in Amsterdam, Lunch in Brussels, Dinner in Aachen. See, it felt like the ultimate achievement. But point here is, everywhere is close to everywhere in Europe.
I didn't stop there and you don't have to. How about Italy, Spain, Poland or even the United Kingdom? Continue reading.
2.)

TAKE ADVANTAGE OF CHEAP AIR FLIGHTS



Let's face it, bus rides can be tiring. I personally would not recommend bus rides longer than five hours, that's my threshold before I become a grumpy human being. I opted to travel by air on some occasions and that served as a great alternative. They are fast, reliable and extremely affordable. I went to Barcelona from Amsterdam for only 35 euros. What. A. Steal.
Airlines like RyanAir, and Vueling, are great for finding deals to European countries. You'll be amazed at how cheap they can get.
I used Ryan Air on two occasions and they had amazing deals. See picture below.
3.)

BE TRAIN SAVVY
Get a train pass in all of these countries to save money on taxi and for ease of navigation. You want to keep cost at the lowest possible so get day passes and with that, you're ready to hit a new city and feed your curiosity.
Don't forget, while in a country you can explore neighboring cities by train. For example, instead of just Amsterdam in Netherlands, you can go to Utrecht, Rotterdam or even the beautiful, beautiful city of Maastricht.
Train passes can be bought with Eurorail. Very good and affordable.
Use the DBahn Navigator App for tracking train times and booking train tickets.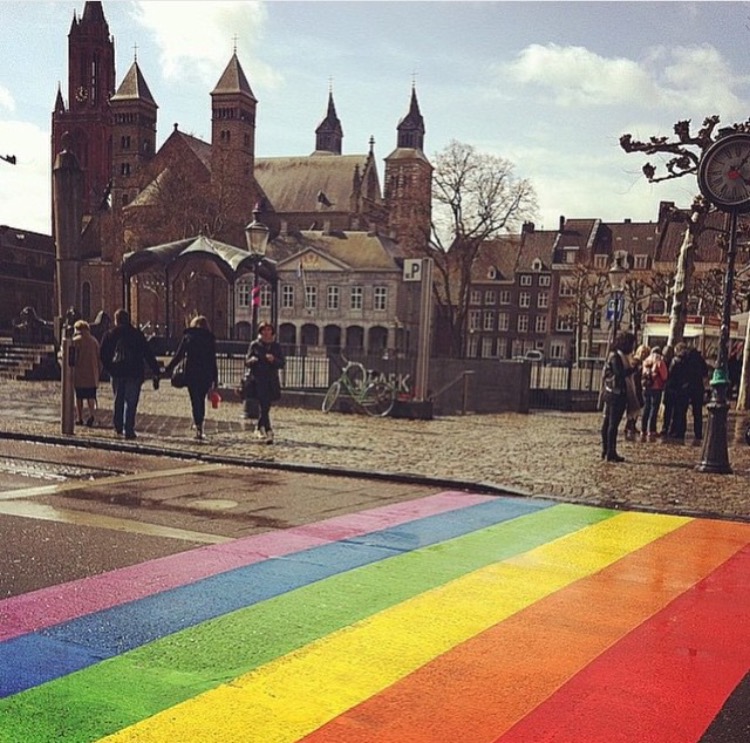 Other helpful online resources and apps for your Europe tour
4.) ROUTE PERFECT
Route Perfect helps you plan your trip. All you need to do is put in your dates and the European countries you plan to visit and it comes up with a reasonable plan and itinerary for you. Very helpful.
5.)

MAPS.ME
I typed this in caps for a reason guys. This is an offline map that can be used in a foreign country when you do not have WiFi. Simply download when you have WiFi and you are pretty much good to go. You don't want to get lost in Europe and sometimes cannot ask for directions because of the language barrier. Save time and money by downloading this app.
6.)

WIFI FINDER APP
Stay connected while in Europe. This app scans for free WiFi spots and connects you automatically. You can stay connected to family and friends back home and avoid unnecessary roaming charges or the cost of getting a network provider with additional charges.
---
So, that's it. I hope you found this helpful and can adopt some of the tips here for major cost savings on your europe tour. If you liked this post, don't forget to share with your friends, they might need it too 🙂
Meanwhile, Thank God it's Friday and I cannot wait to have a weekend of absolutely nothing. Just stay home curled up in bed with a great book. Ah. Have a great weekend guys.

[wysija_form id="2″]
Save
Save
Save