Once Upon A Time: The African Girl in Havana, Cuba
Once upon a time, two African girls walked the streets of Old Havana, rode a vintage car across the El Malecon, explored the monuments of Plaza De La Revolucion, danced salsa all night in Miramar and ate pineapples off a street fruit cart. Needless to say, life was perfect.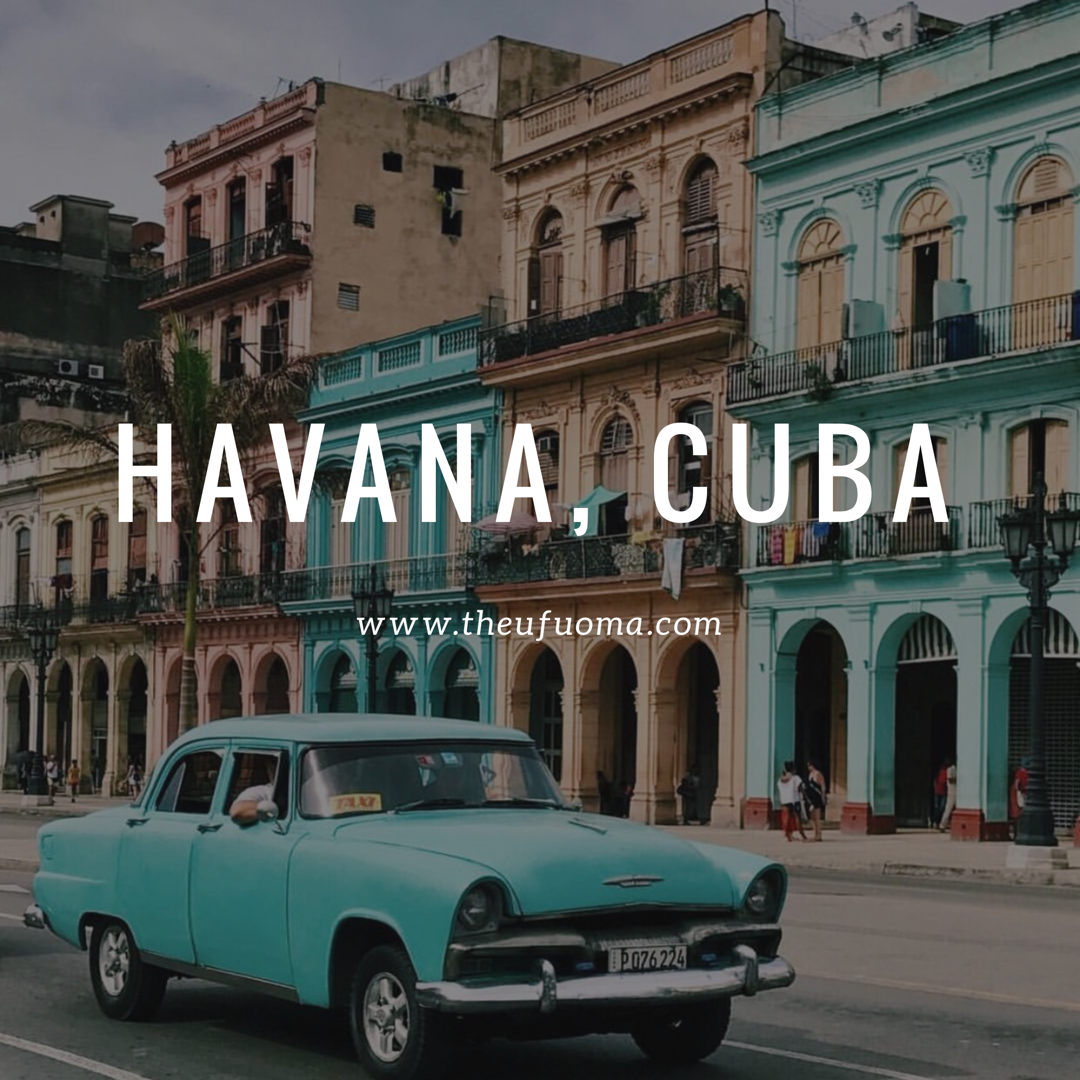 "Thank you for visiting our country, I have never seen people like you here before." – The old man at Plaza De La Cathedral, the oldest church in Havana.
He, like the other Cubans we came across, were in awe of the two African girls who walked the streets in their African prints, braided hair and a spring in their steps. We looked different and embraced it. We were happy, it's hard not to be in Havana.
We were happy, life was perfect. It's hard not to be happy in Havana.
You may have heard about Havana but just to reiterate. It's a beautiful city, but not in the typical way. The beauty of Havana is chaotic. It is like an organized mess or beautiful sounds playing from broken strings. With Havana, you're either absolutely loving it, or hating it. There are no in-betweens.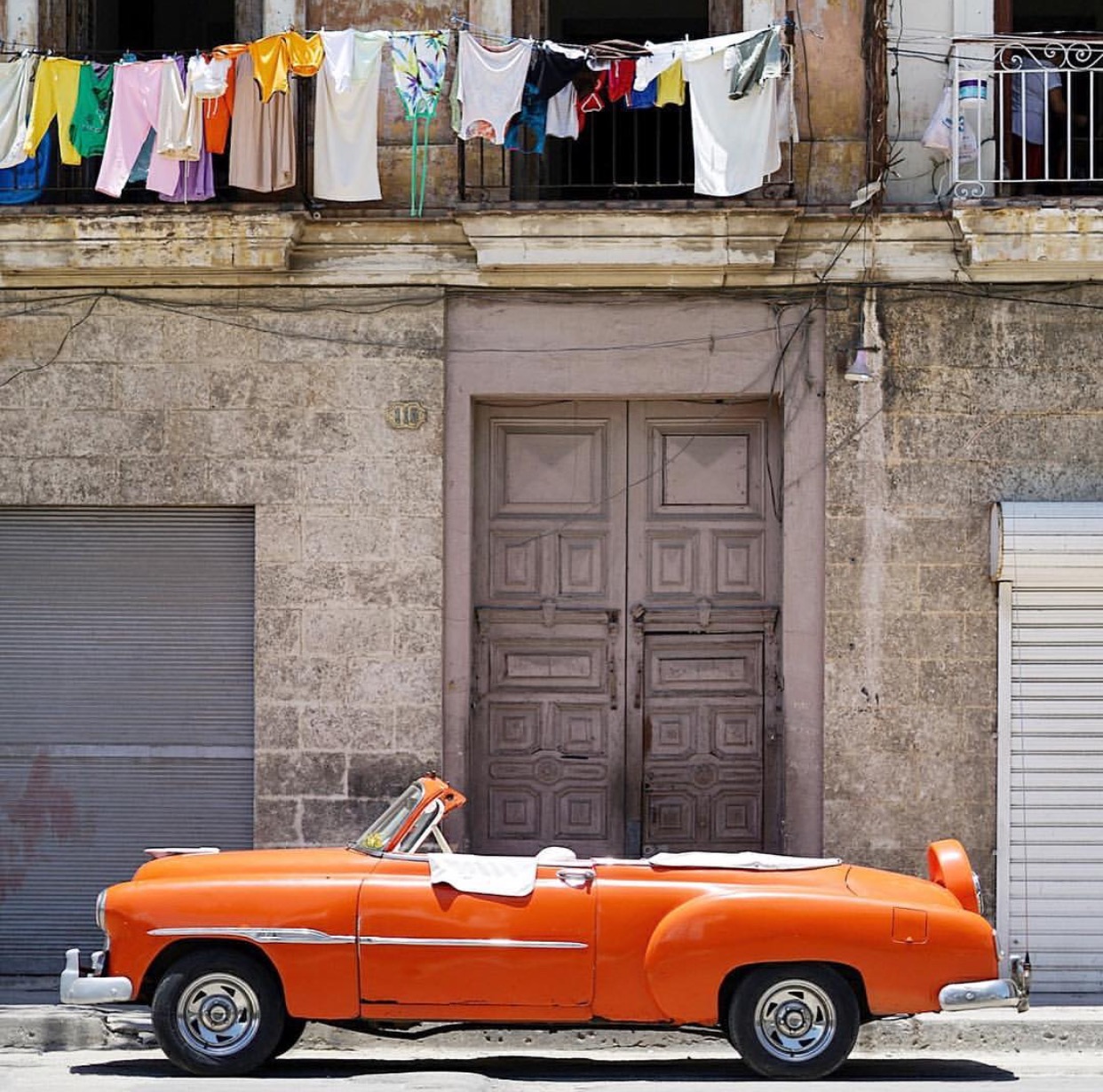 My First Impressions
You know what they say, first impressions matter. At first glance, Havana looks old and rugged but for those who can appreciate the intricate details and are able to see the beauty in the chaos, it's the perfect city.
I had visited Viñales the day before and I was wondering if Havana could measure up. The short answer is, yes.
Skeptical, nervous and excited, I wasn't sure what to expect from the city. The day before, I had gone to the beautiful Viñales and after such an amazing experience, I was wondering if Havana could measure up. I was curious but ready to find out.
Cruising around in a Vintage Car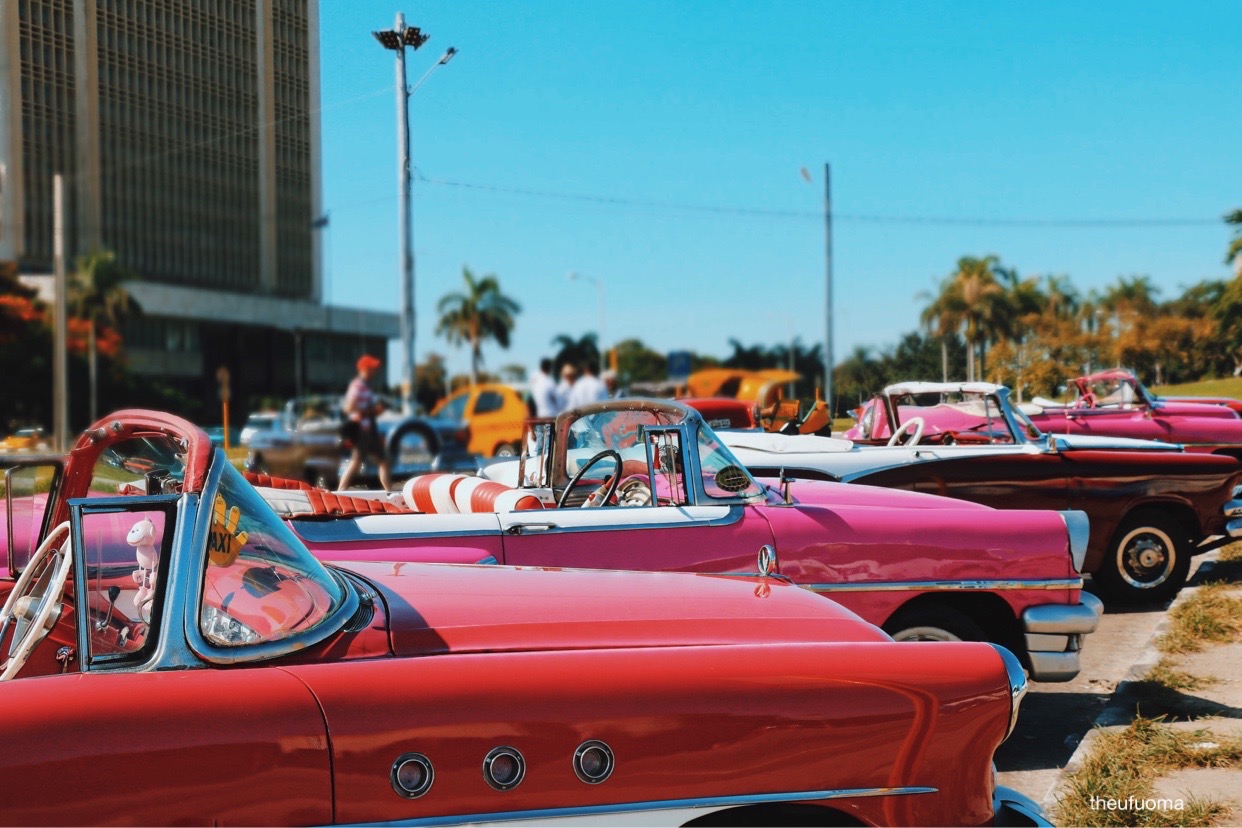 We kicked off the day in Havana with a vintage car tour. You're in Cuba, this has to happen. Riding in style in a 1955 convertible Crysler, Chevrolet or any other classic car is exactly what you should be doing while in Havana.
Riding in style in a 1955 convertible Crysler, Chevrolet or any other classic car is exactly what you should be doing while in Havana.
Tip: Book your Classic Car tour well in advance and make sure to confirm with the company before your trip. I had to change my plans because I did not confirm. Booking on the website is barely enough.
We booked our ride at OldCarTours and it didn't disappoint. Imagine a pink 1955 convertible Chevrolet meeting you at your door steps in the wee hours of the morning. What could be better?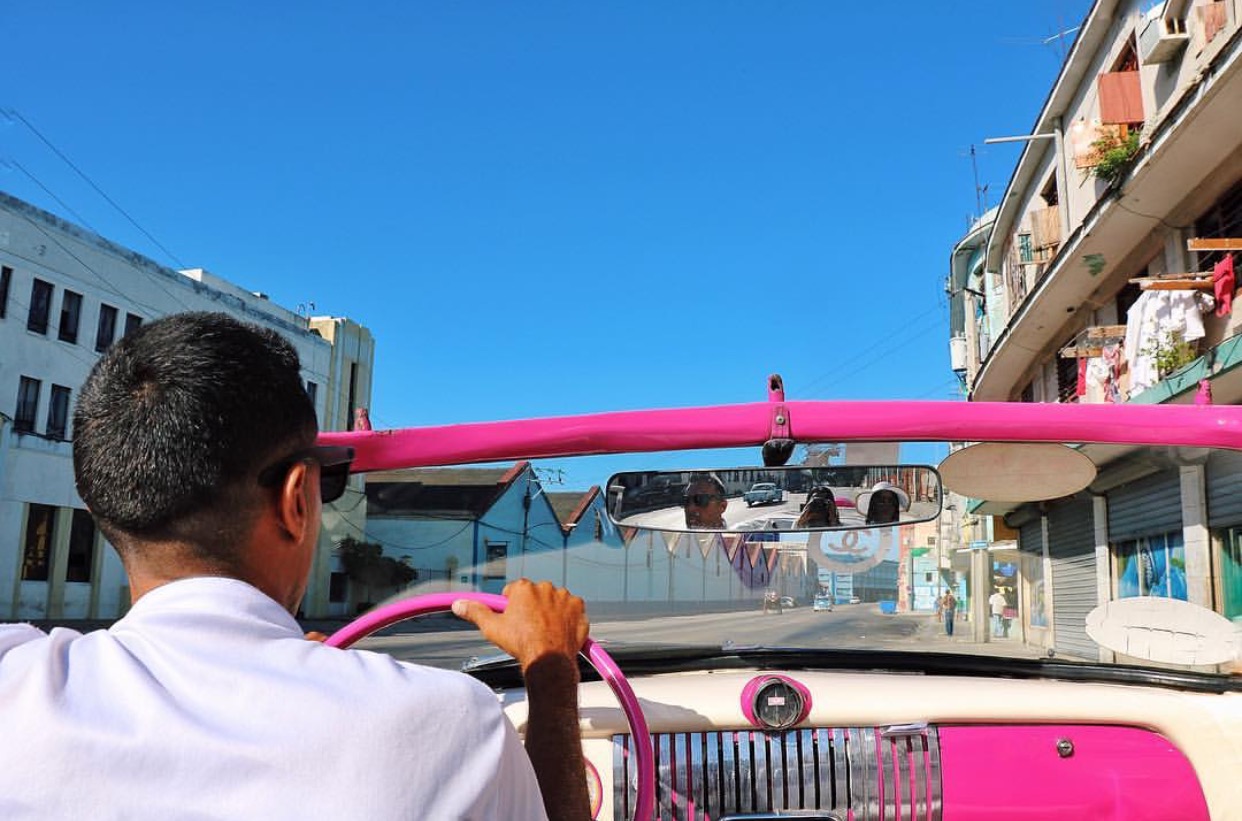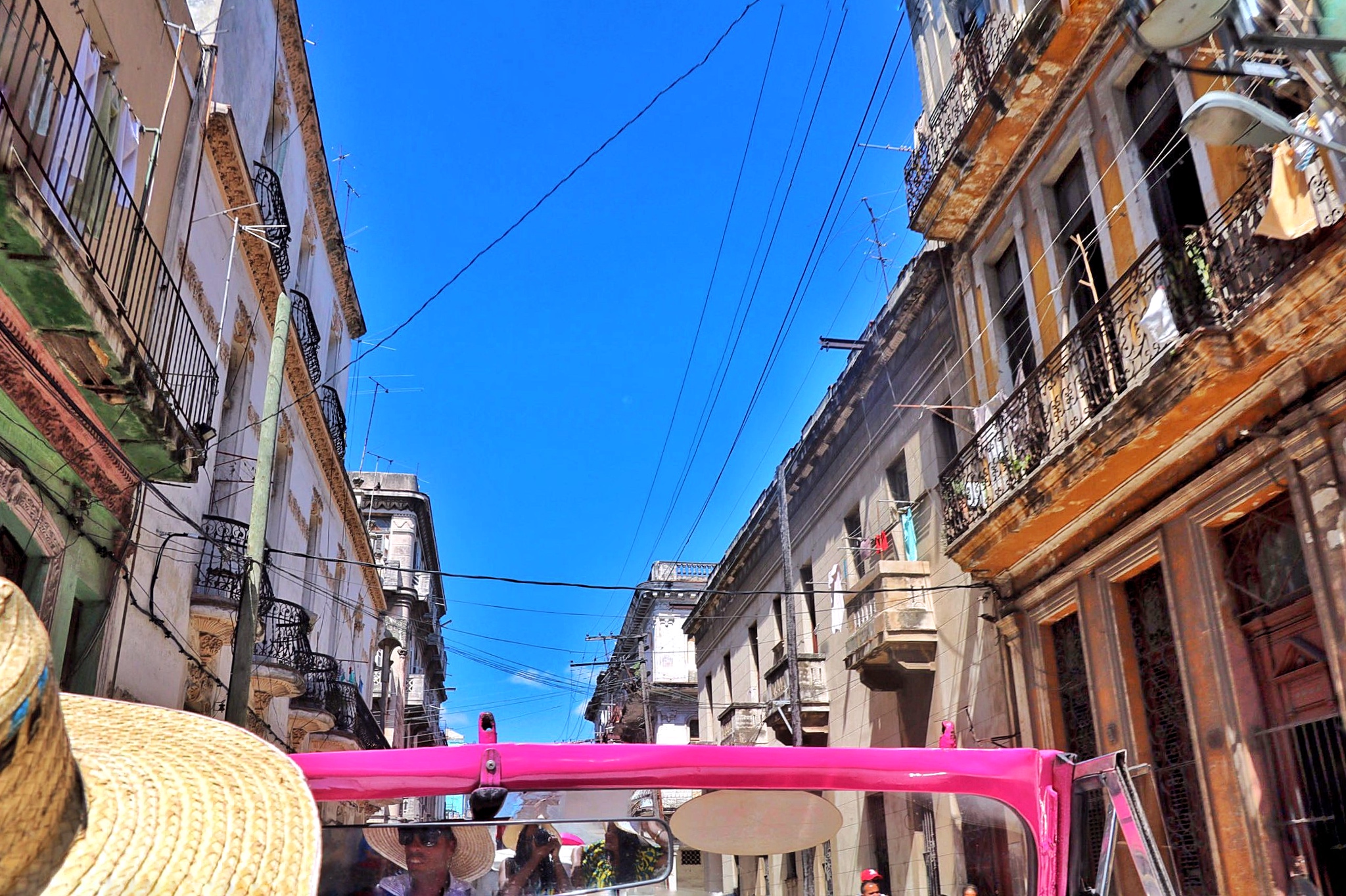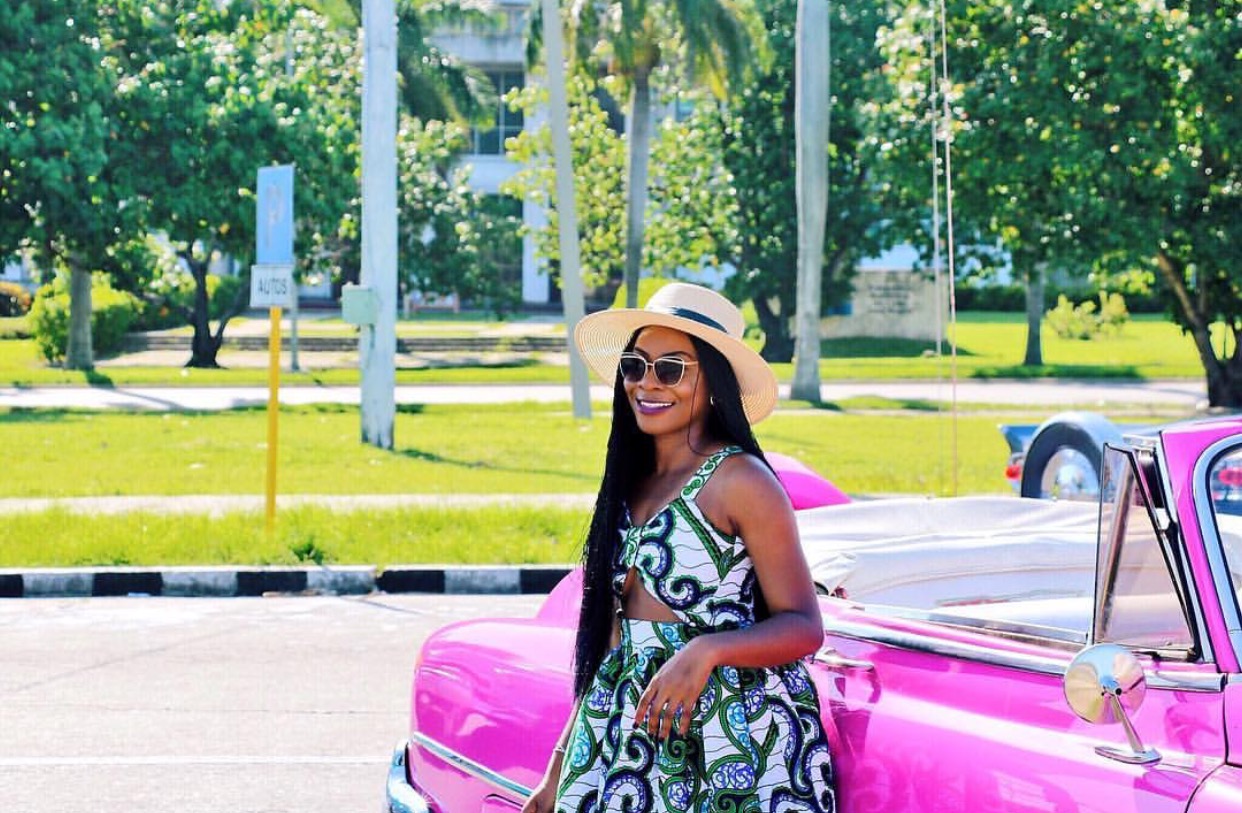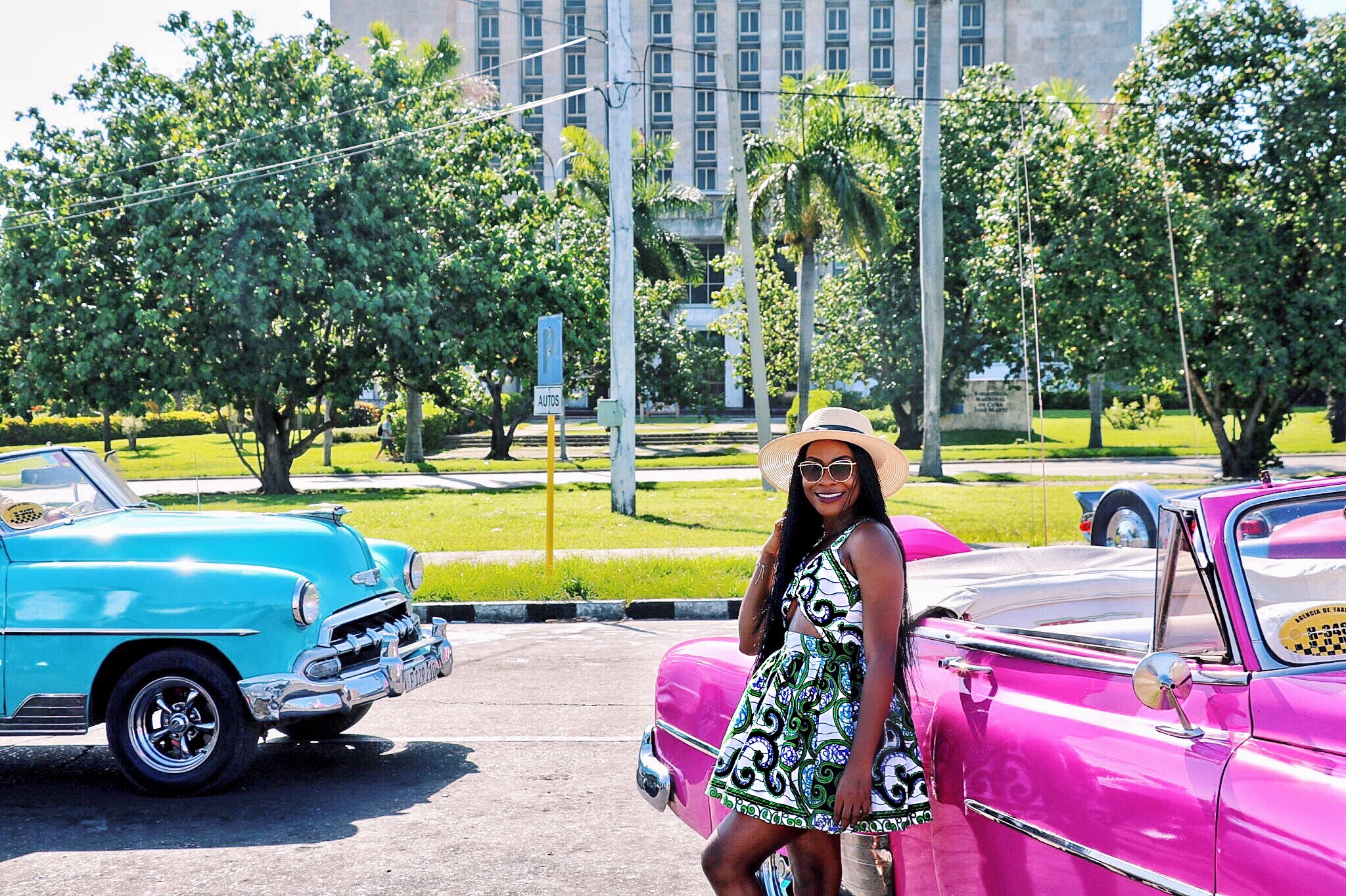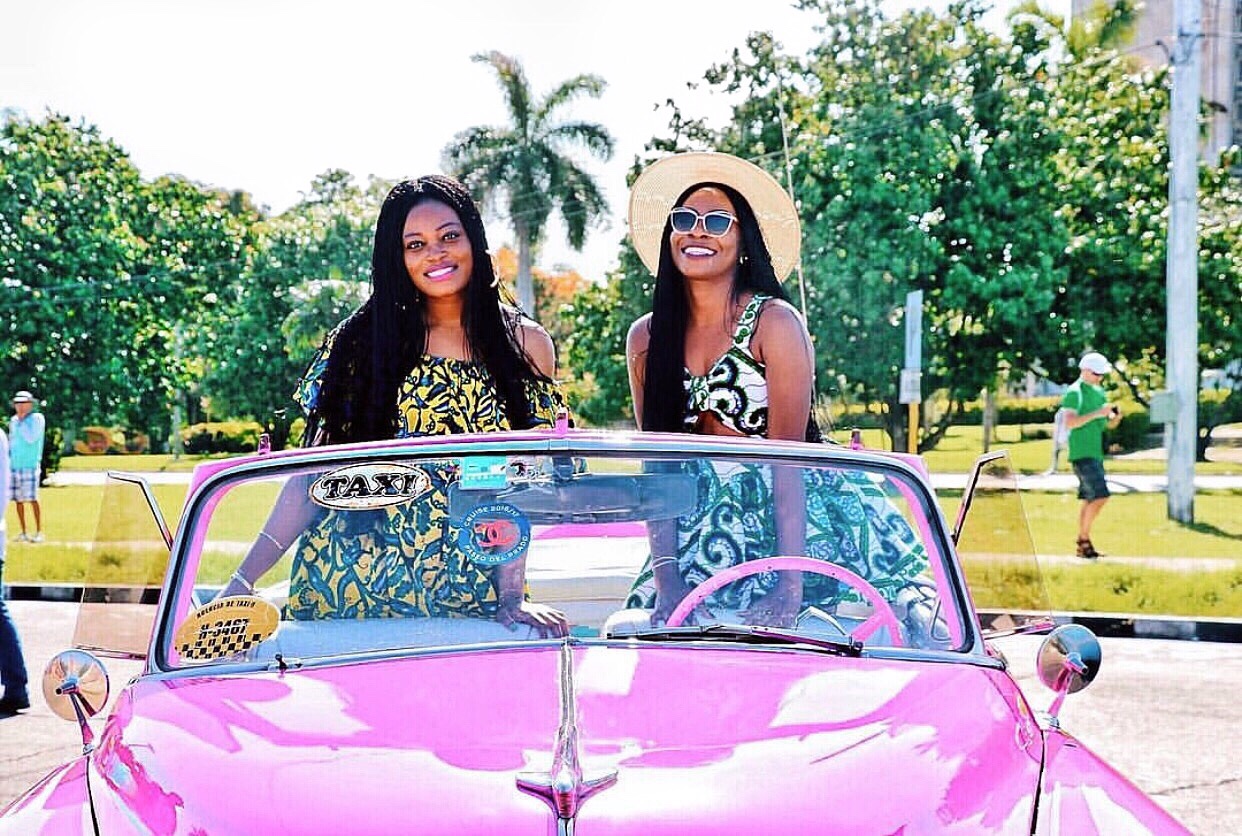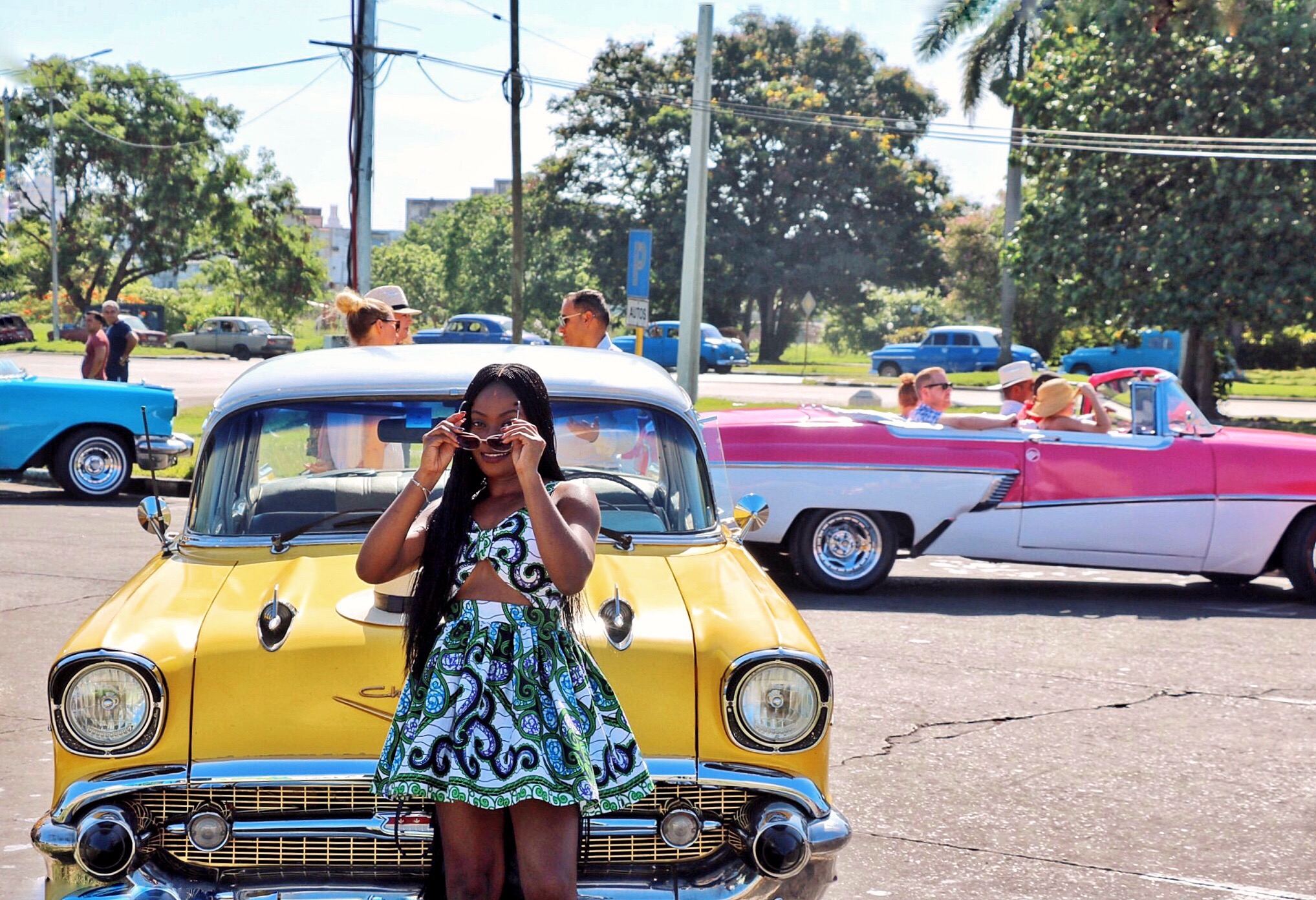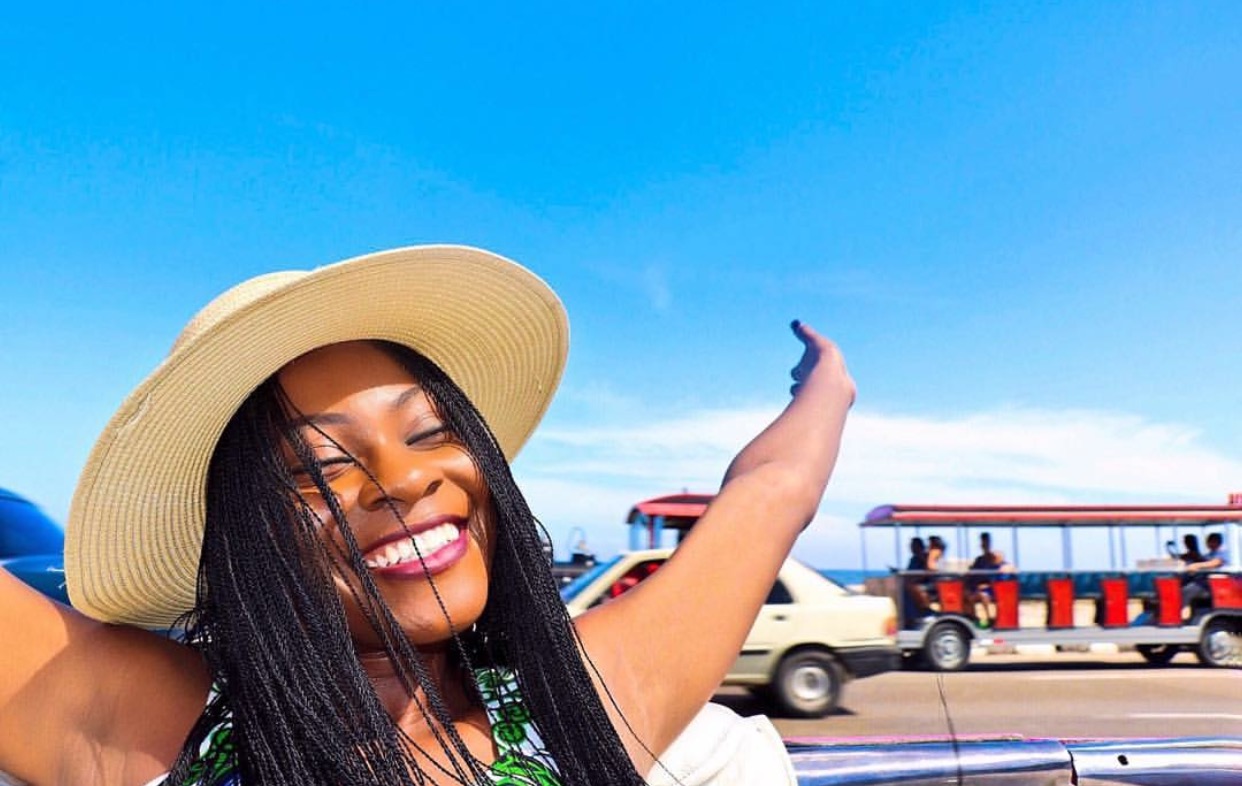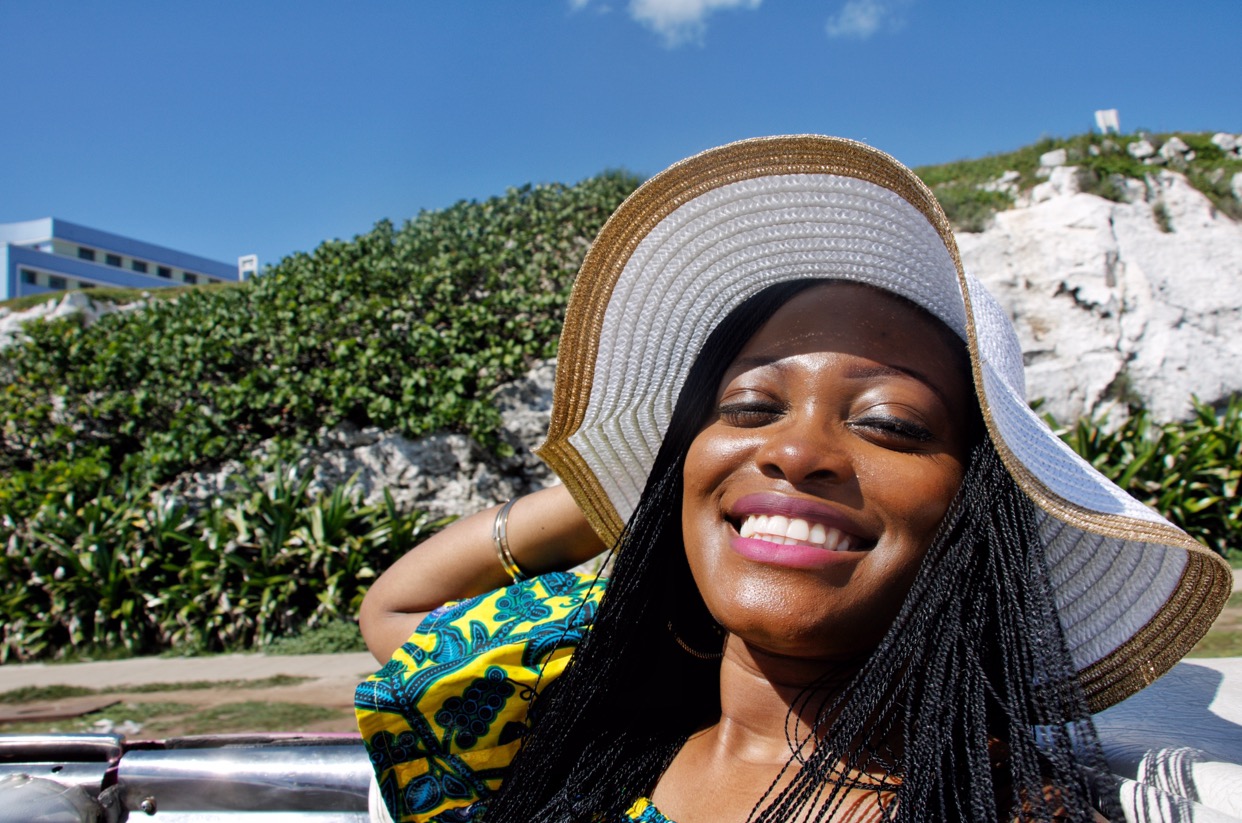 Walking the streets of La Habana, Cuba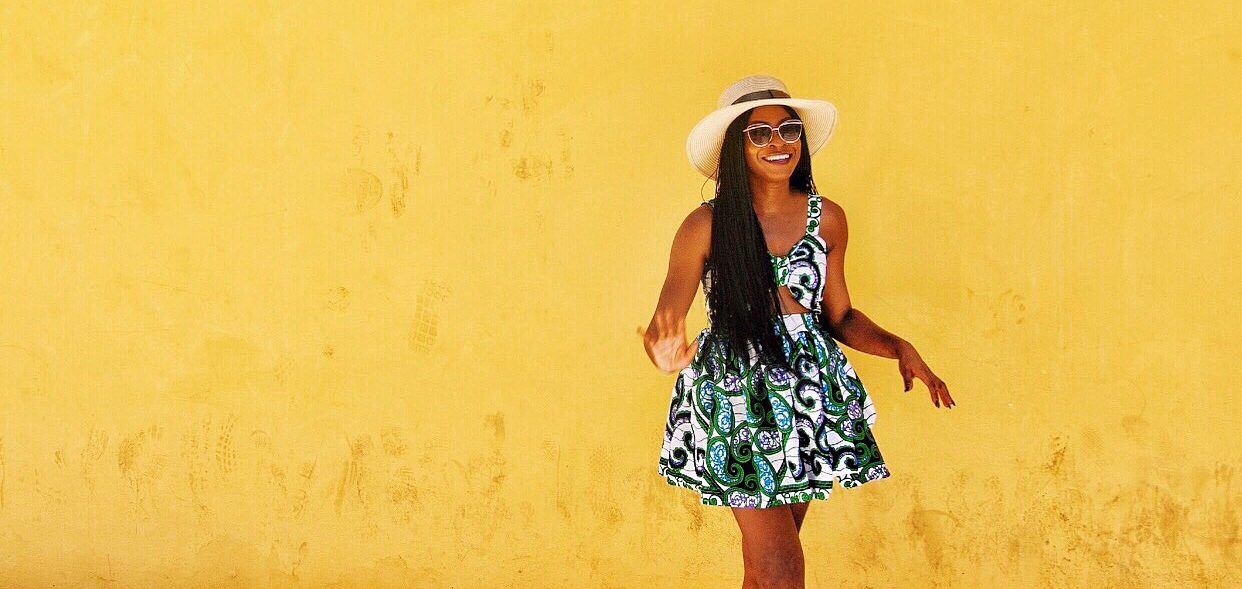 Now, the streets of Havana is really where it's poppin! This is where it starts to make sense, it starts to make sense why Havana continues to attract tourists from all over the world, why pictures from Havana are all over your Instagram feed. You can just see why! Now is the time to ditch the vintage car ride, you've had enough of it. It's time to explore by foot and get lost in the streets of La Habana, where all the magic happens!
We found a lot of things when we walked the streets of Havana but the most prominent ones were the sound of electric music that played as you walked the cobbled streets, many enthusiastic vendors trying to sell you something, great street food and fruit carts and people with a lot of heart.
Tip: Havana has a lot of street vendors and people who will try to convince you to buy something. Be careful not to indulge them too much. We got charged for taking a photo that we had nothing to do with, and a woman pretended to have a baby and took us to a warehouse to get diapers for her child. Turns out, she wanted to buy in bulk to resell. You have got to be wise in Havana!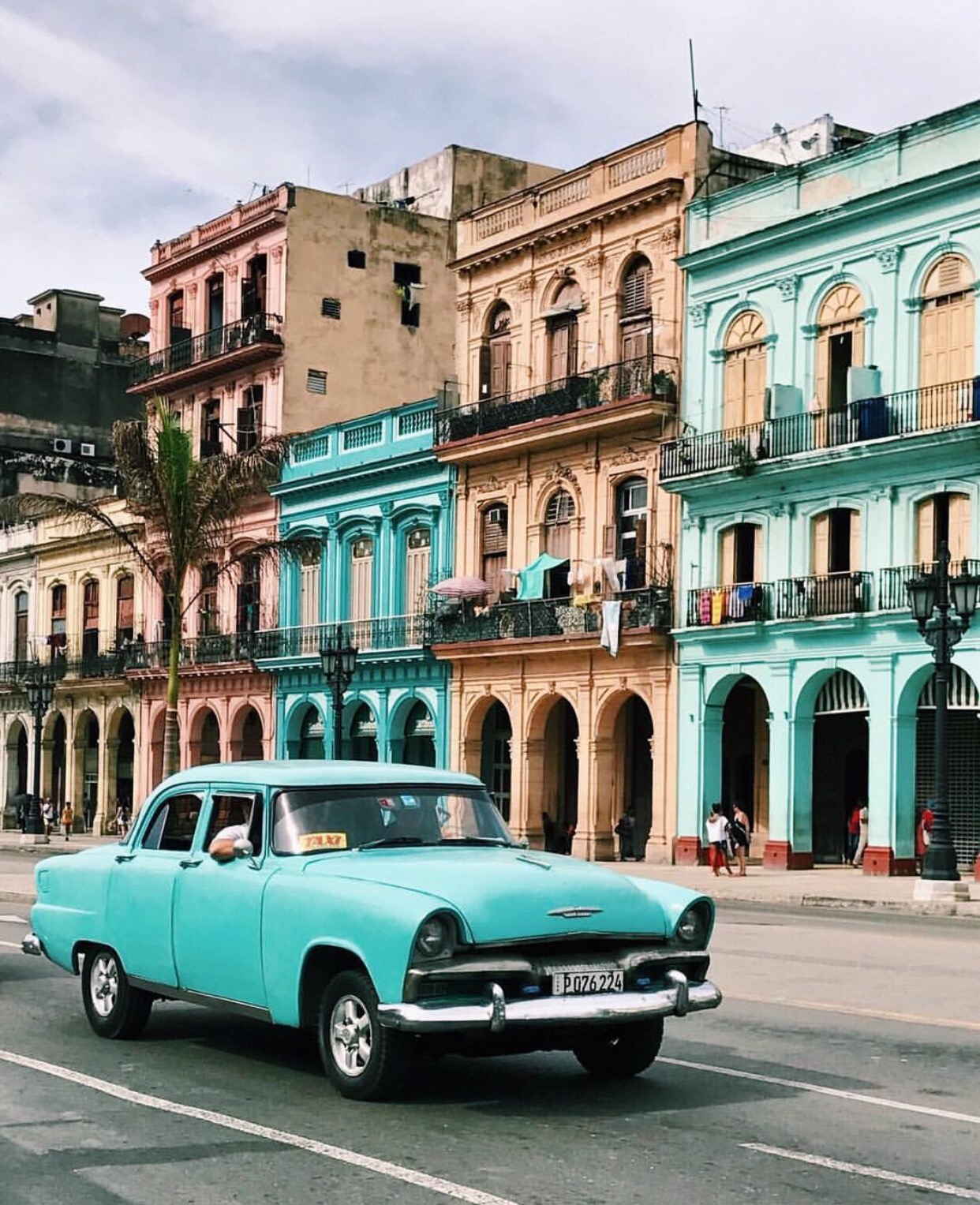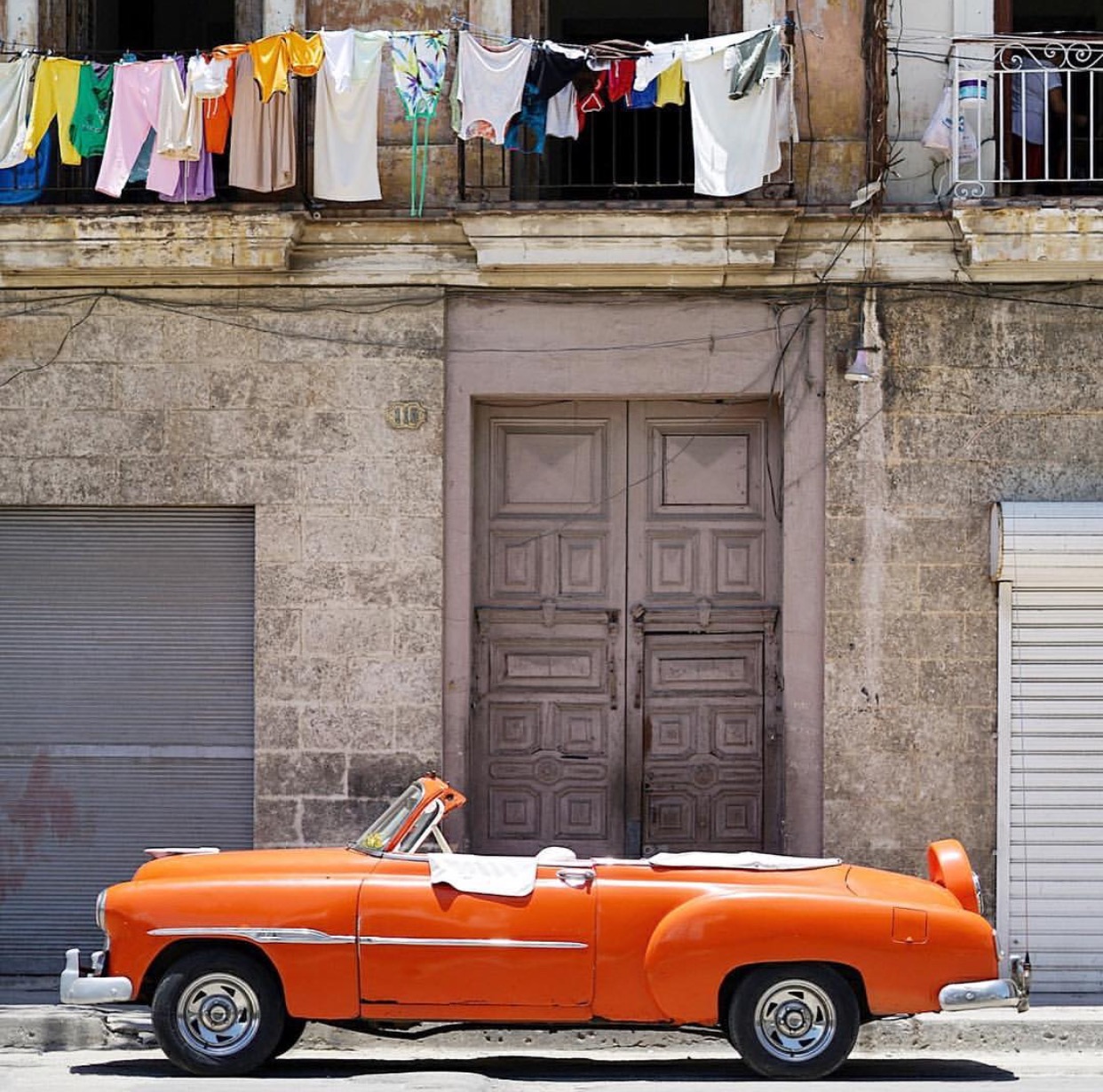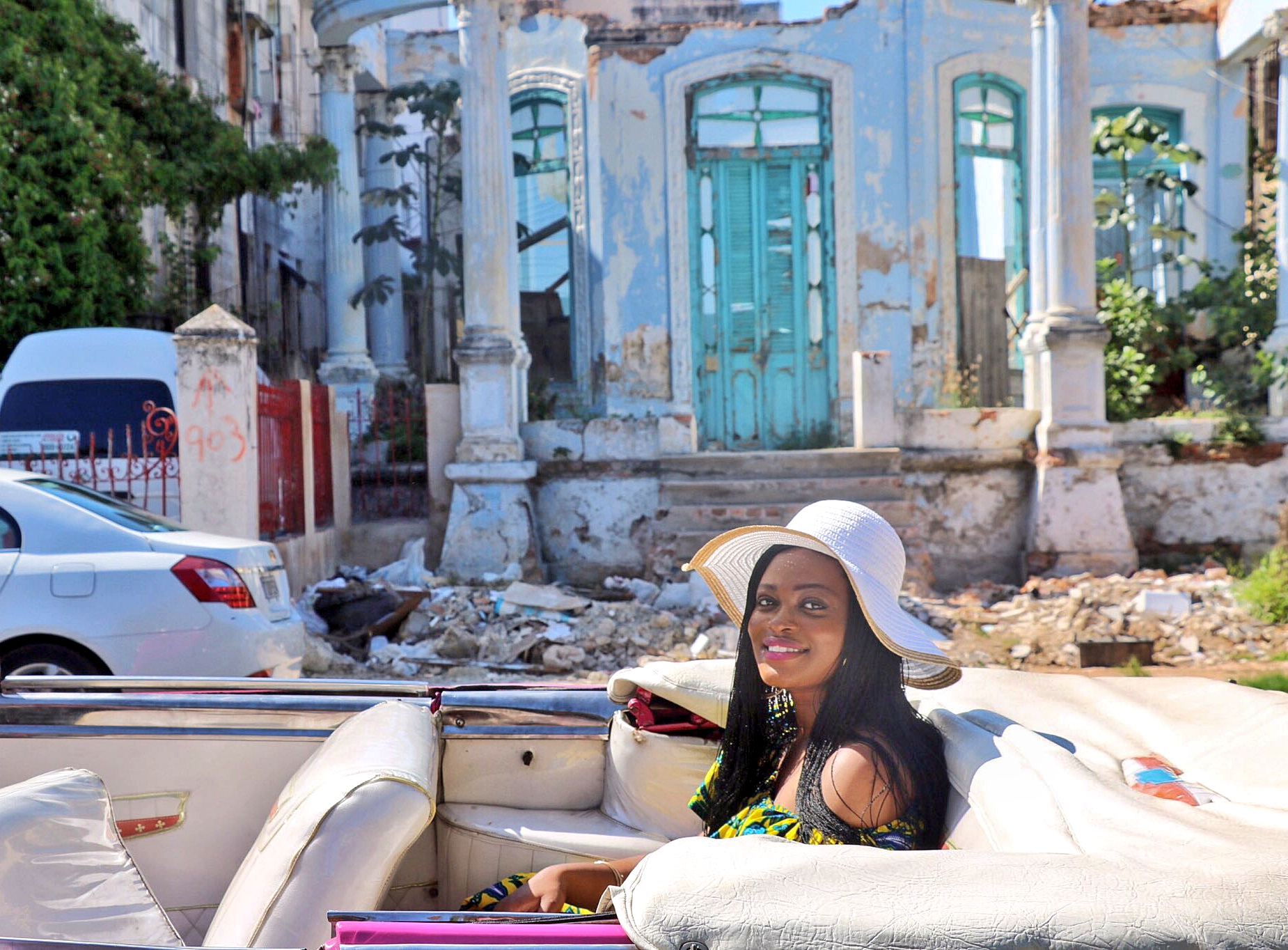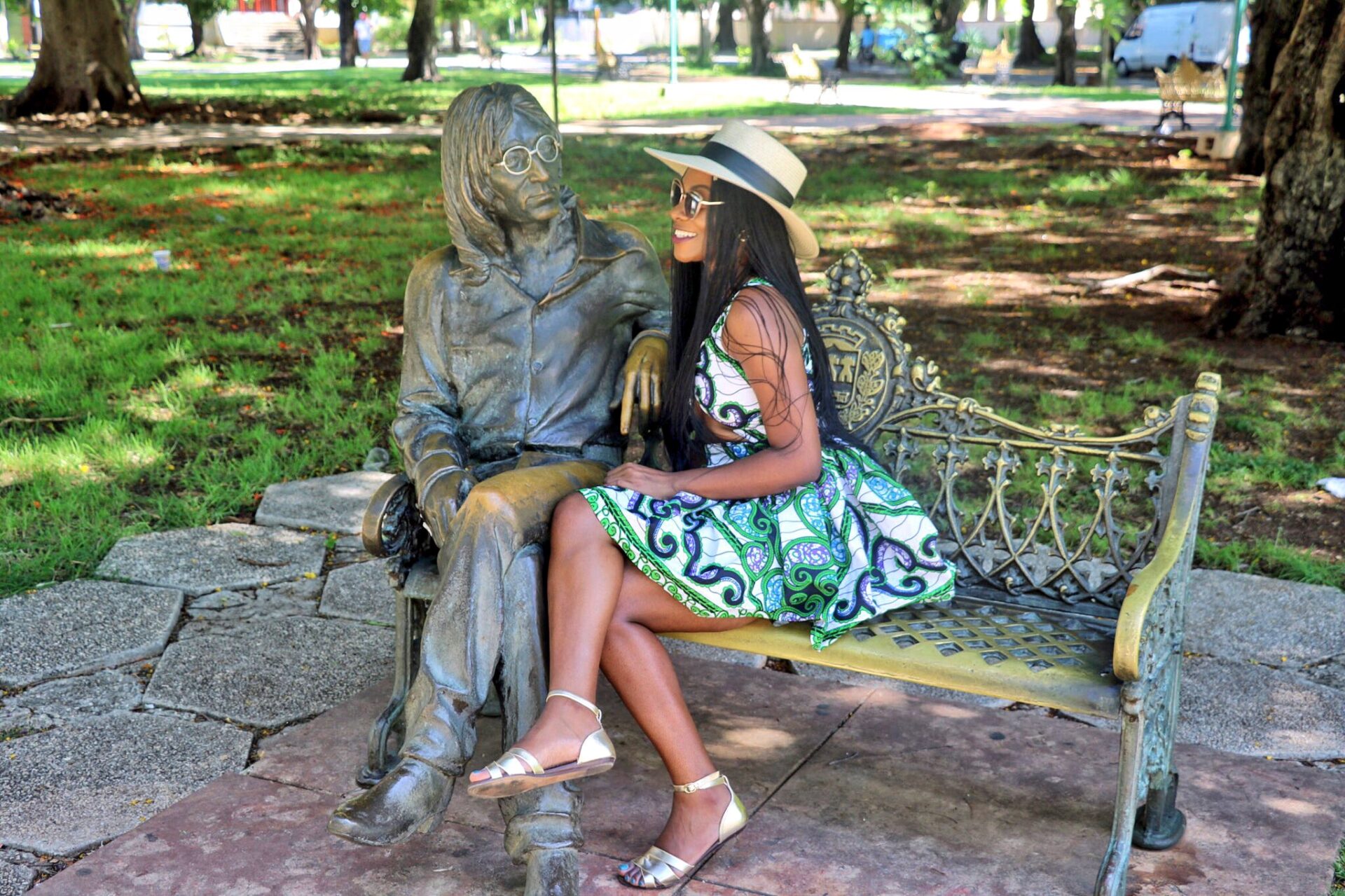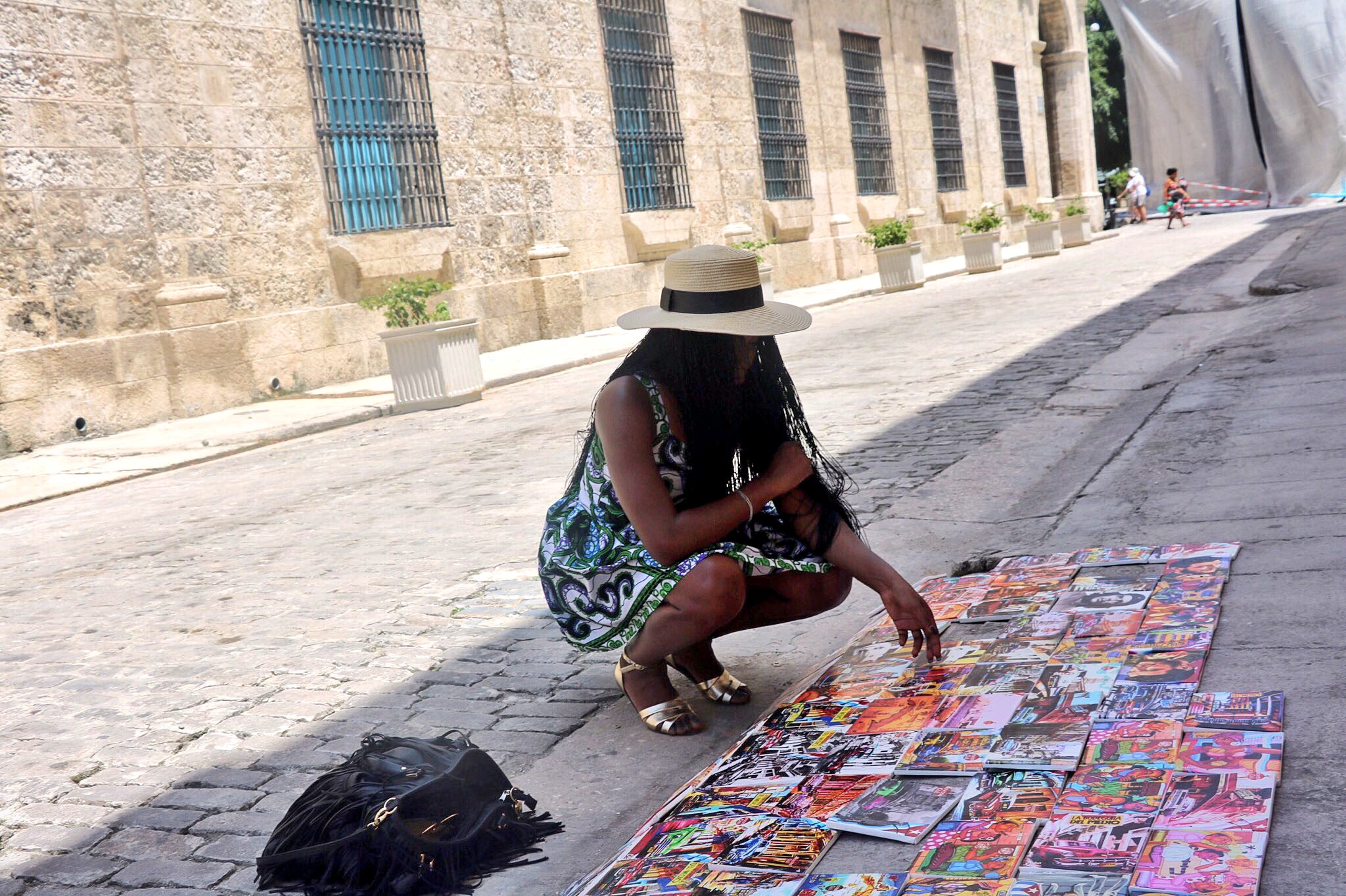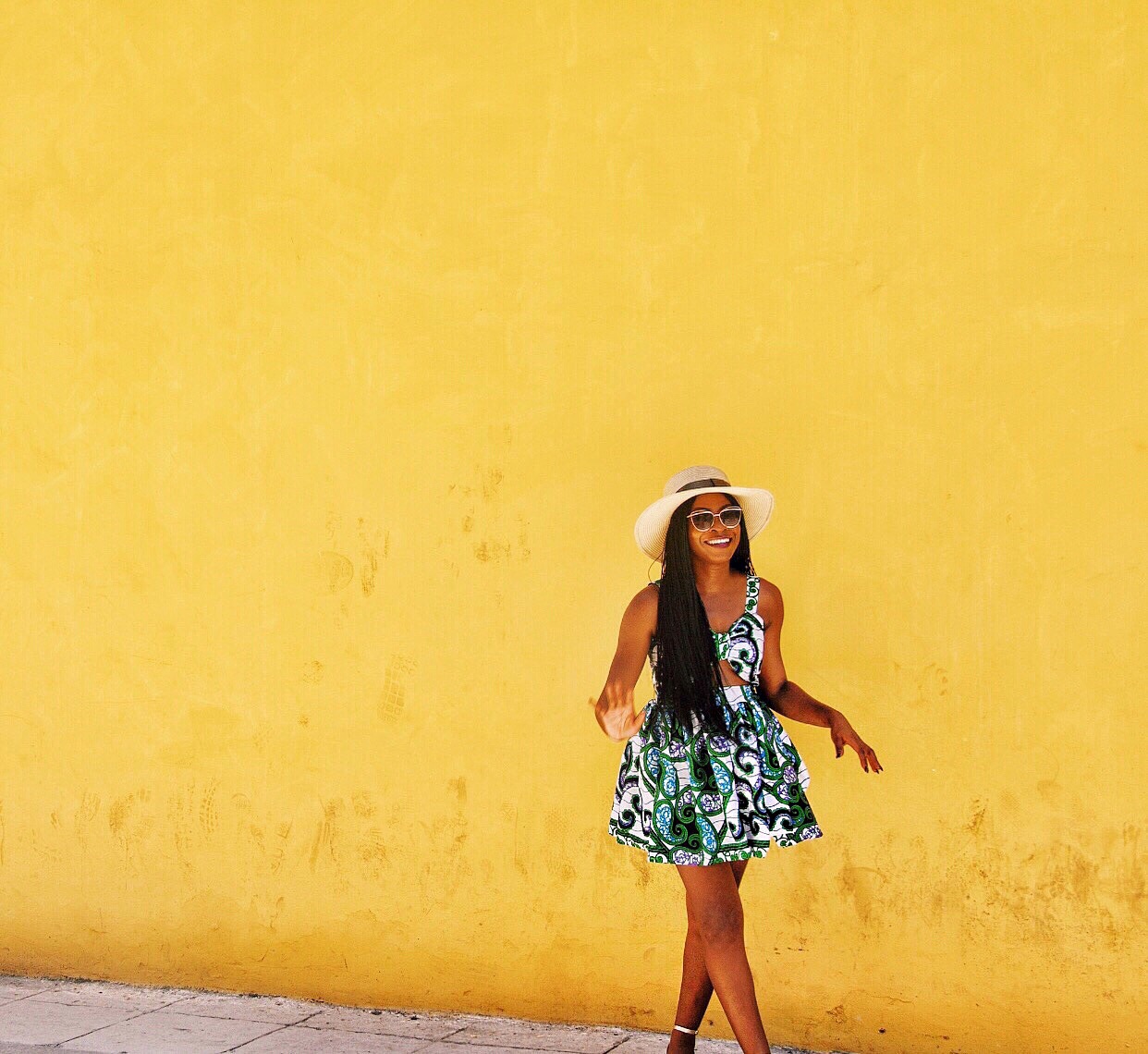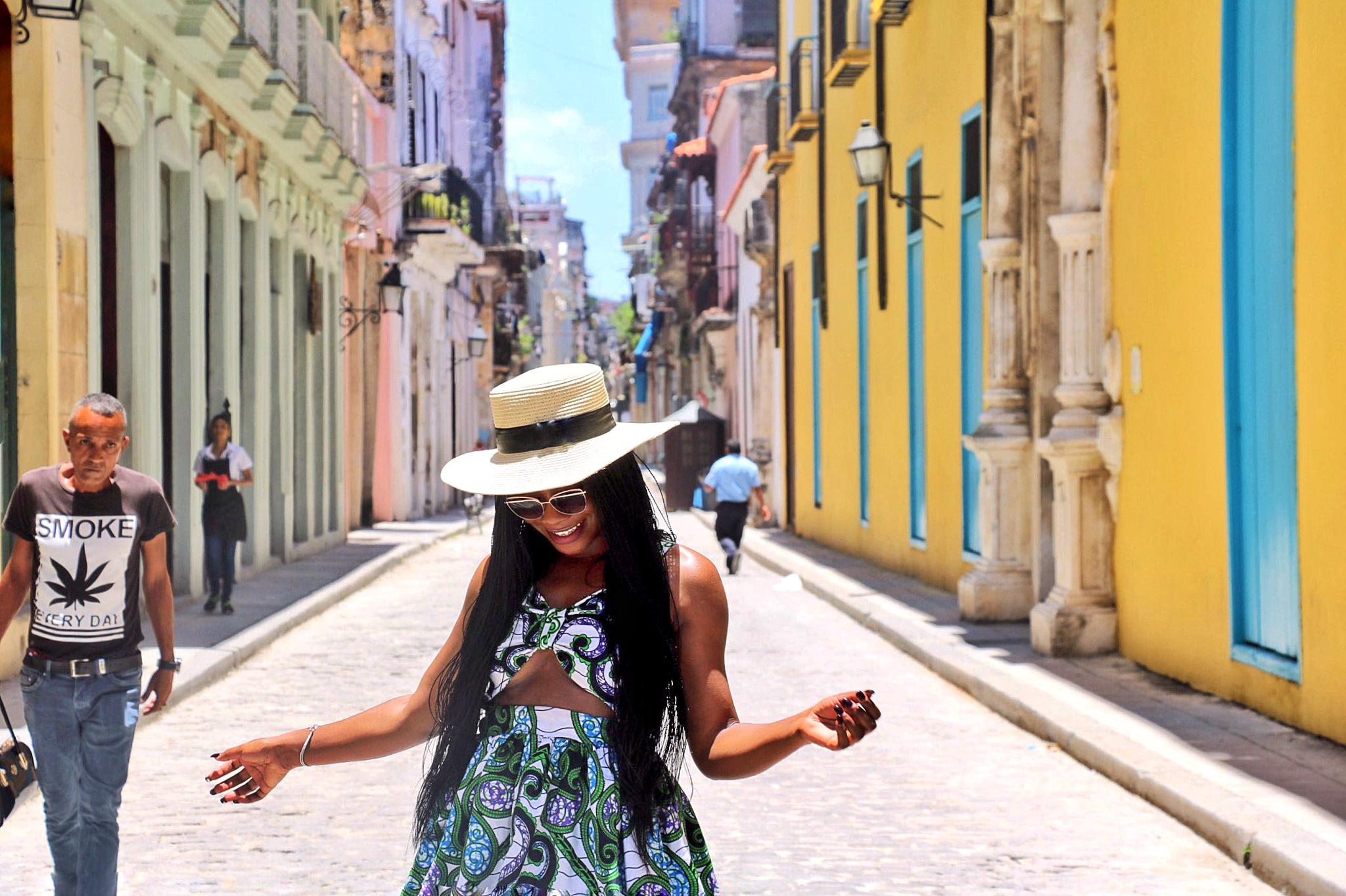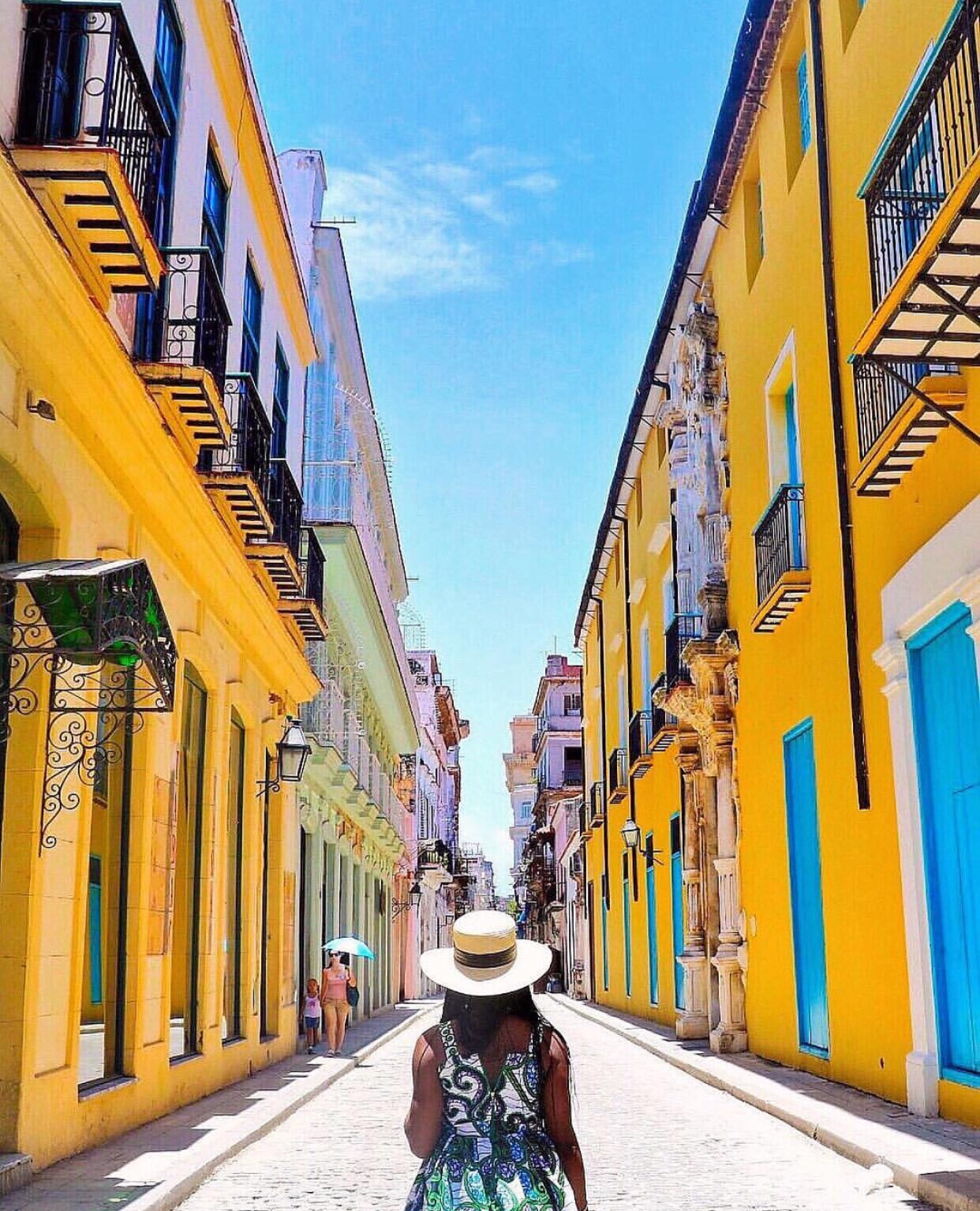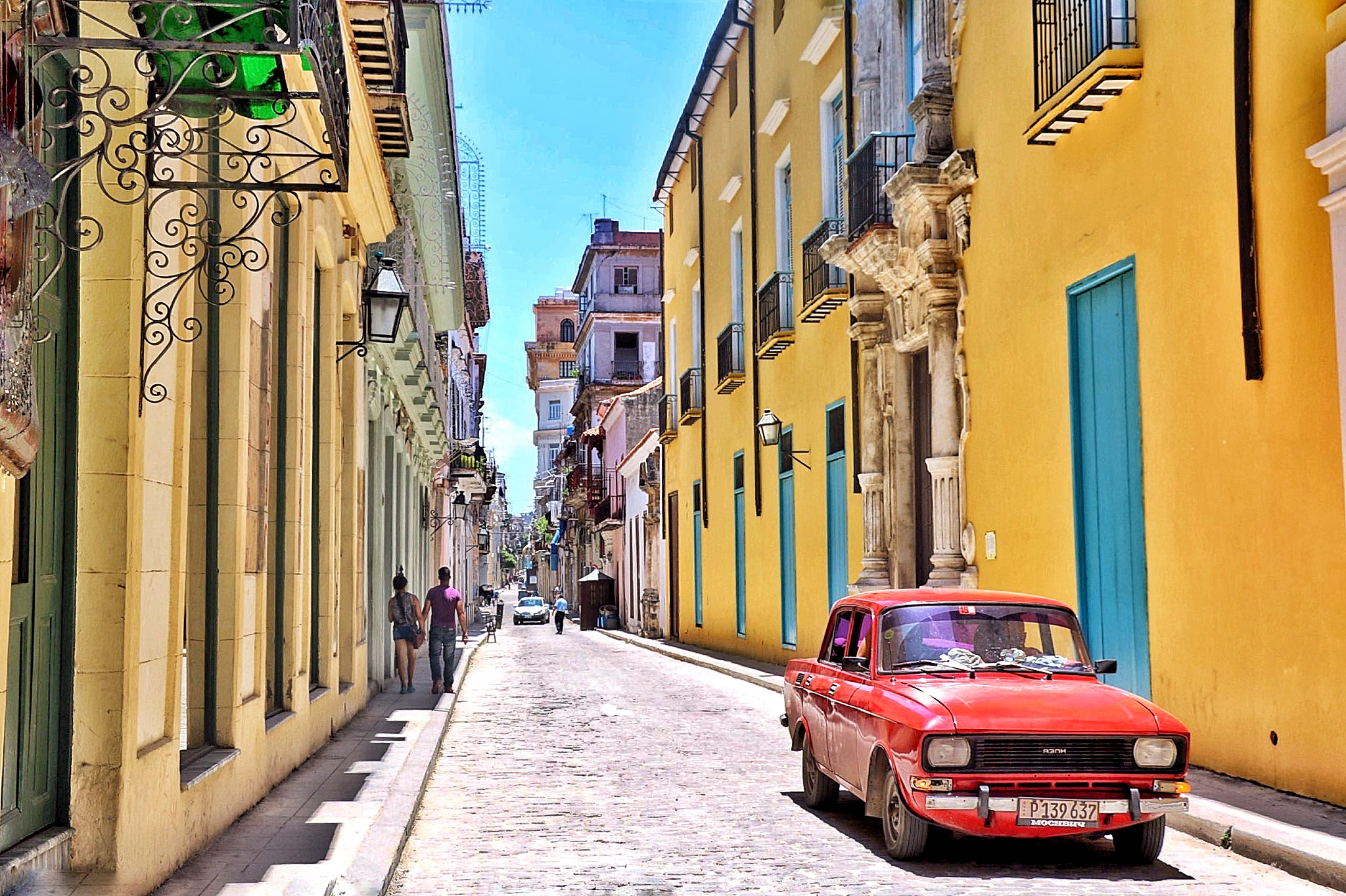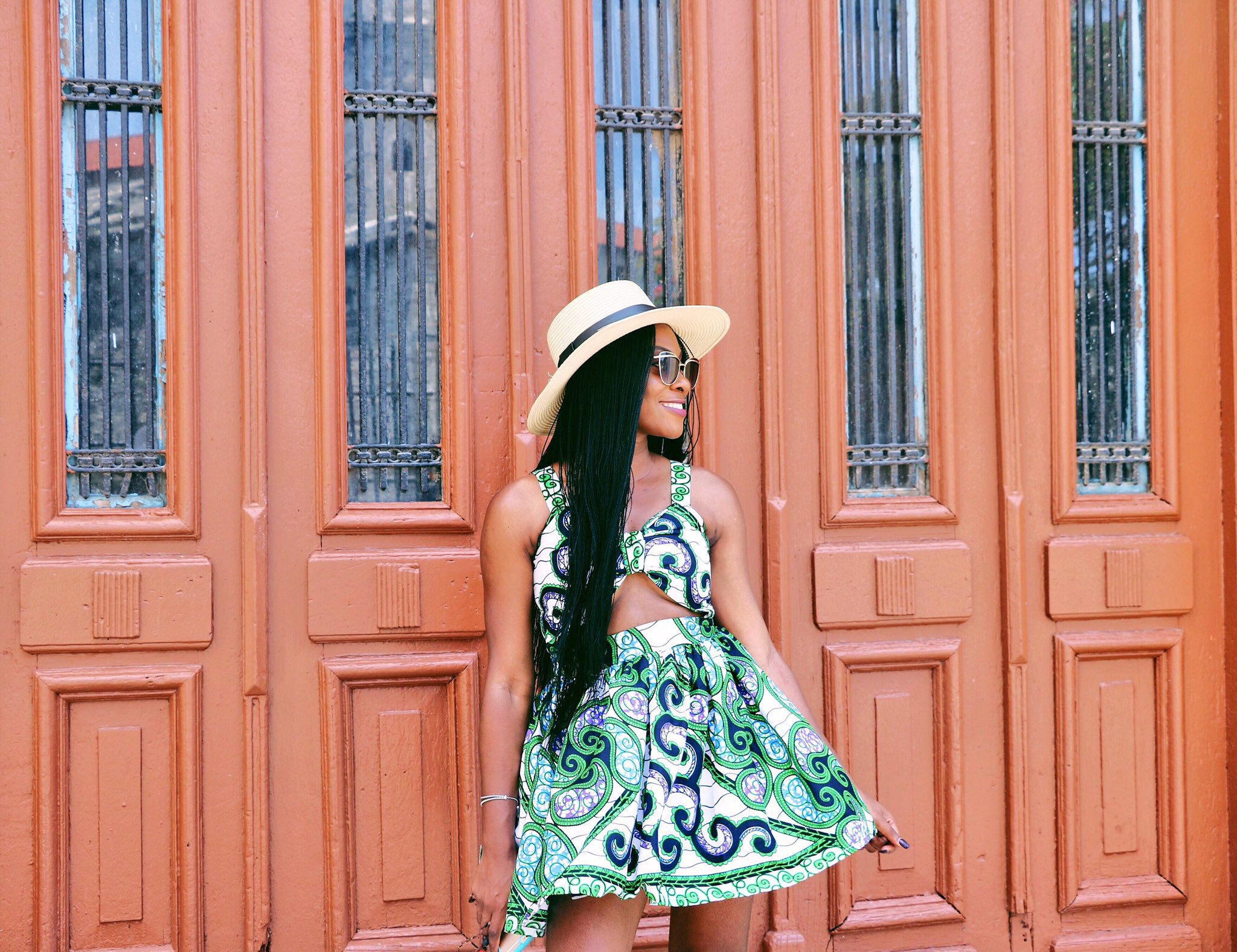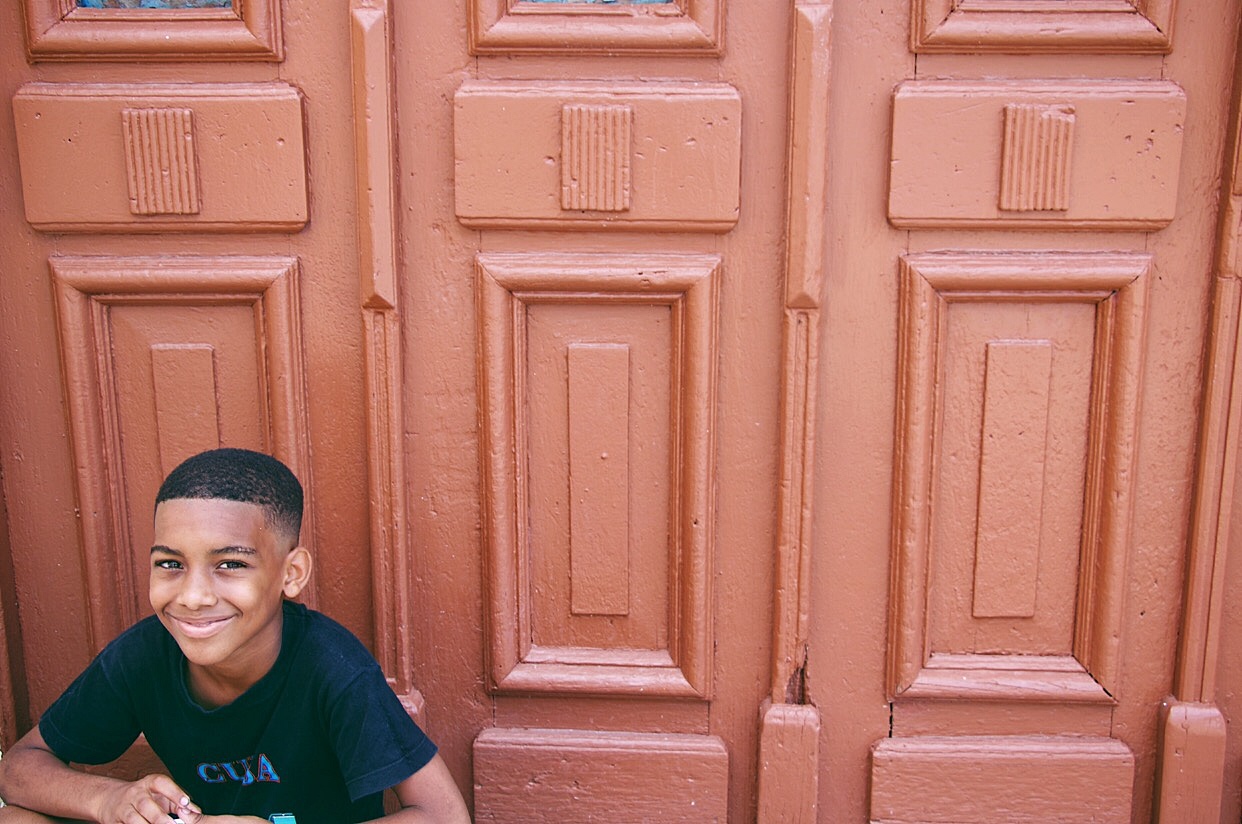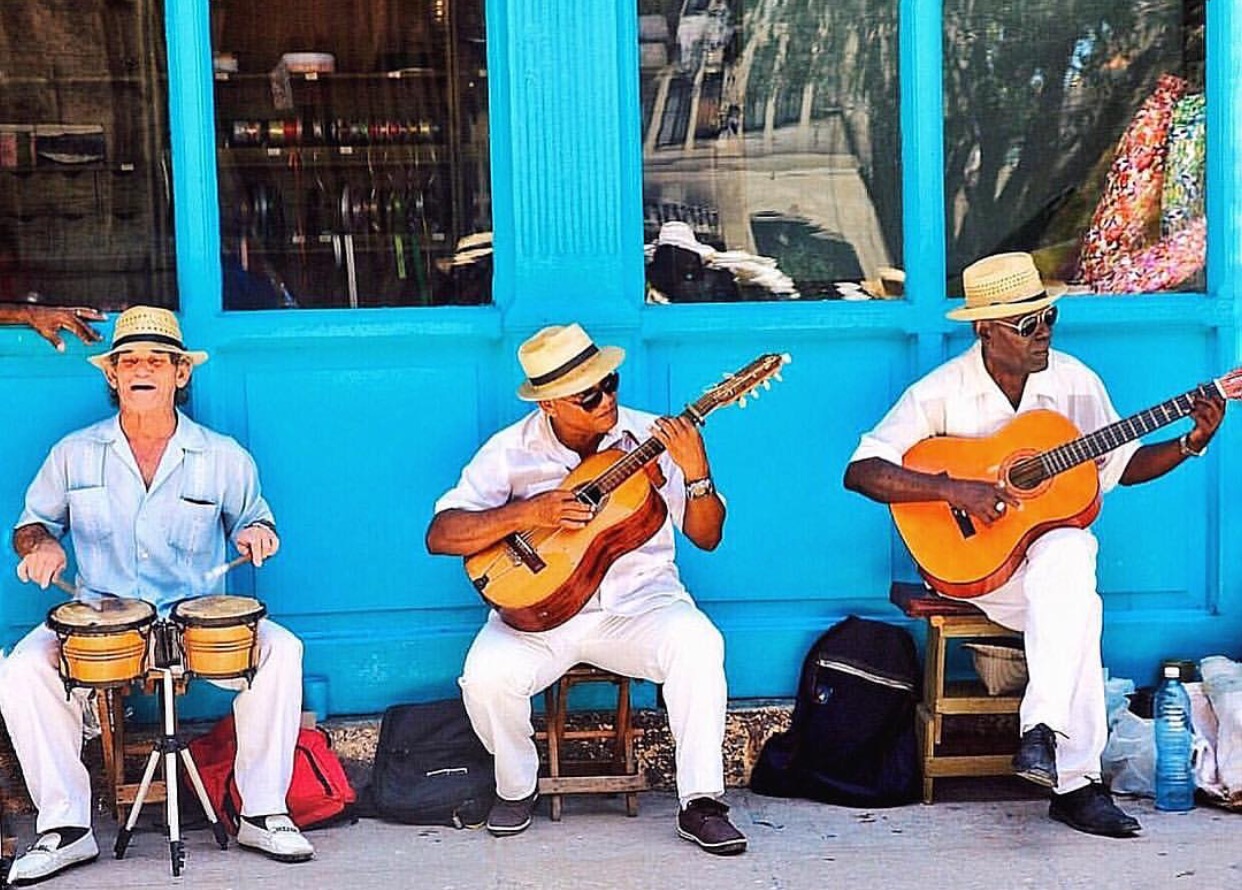 The two African Girls In Havana, Cuba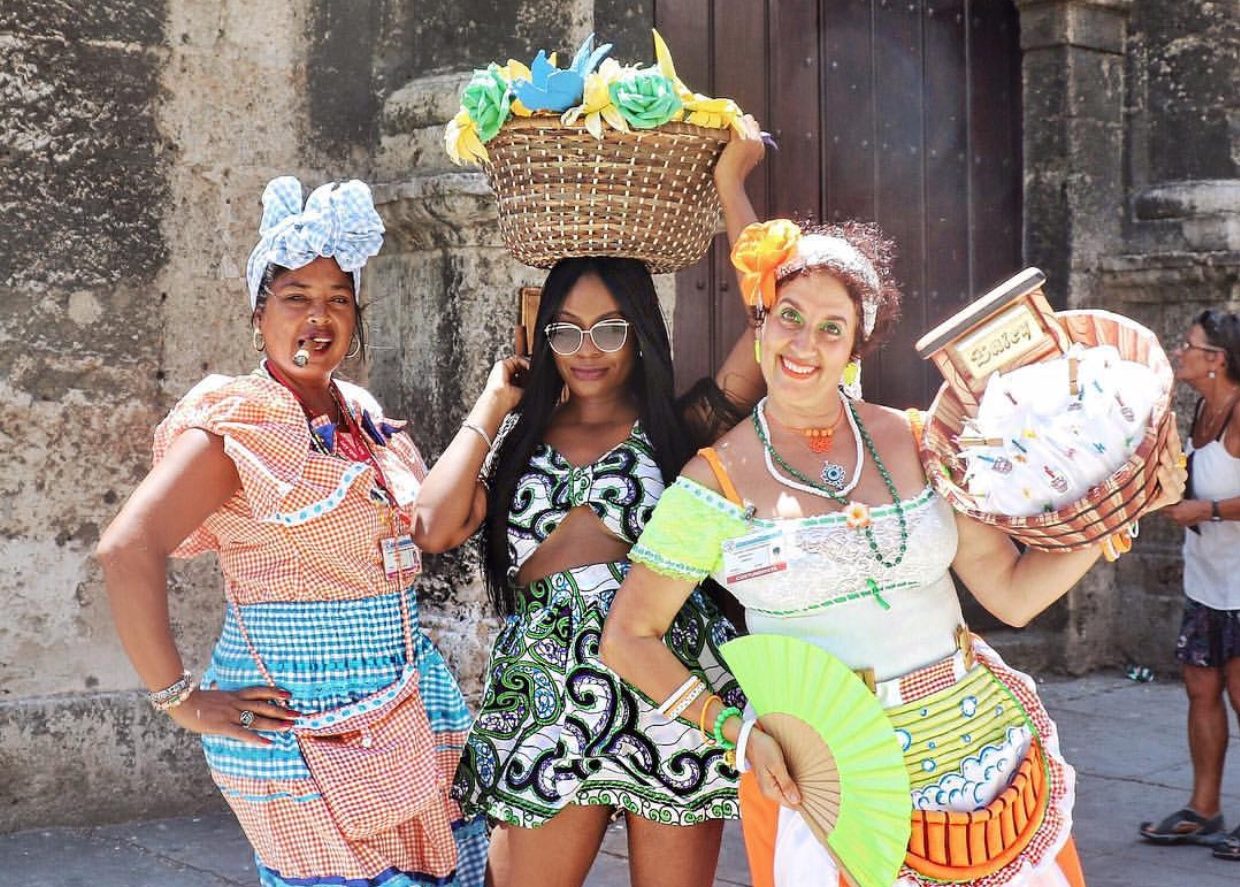 "La chicas Africanas" we heard the locals call us as we walked by. Some secretly stole photos of us, while the others who could, walked up to ask for one.
One thing that definitely added flavor to the Cuban experience was the fact that we looked really African. It was hard to miss with our Ankara (a.k.a African prints) and our hair in braids. It made us stand out and opened us up to loads of conversations with the people of Cuba. They were curious to know where we were from, they will touch our hair, ask us for photos and pretty much treated us like princesses.
Having conversations with locals when you travel can really put things in perspective. It's a chance to learn a thing or two about their culture, while they learn a thing or two about yours. It's a win-win for everybody.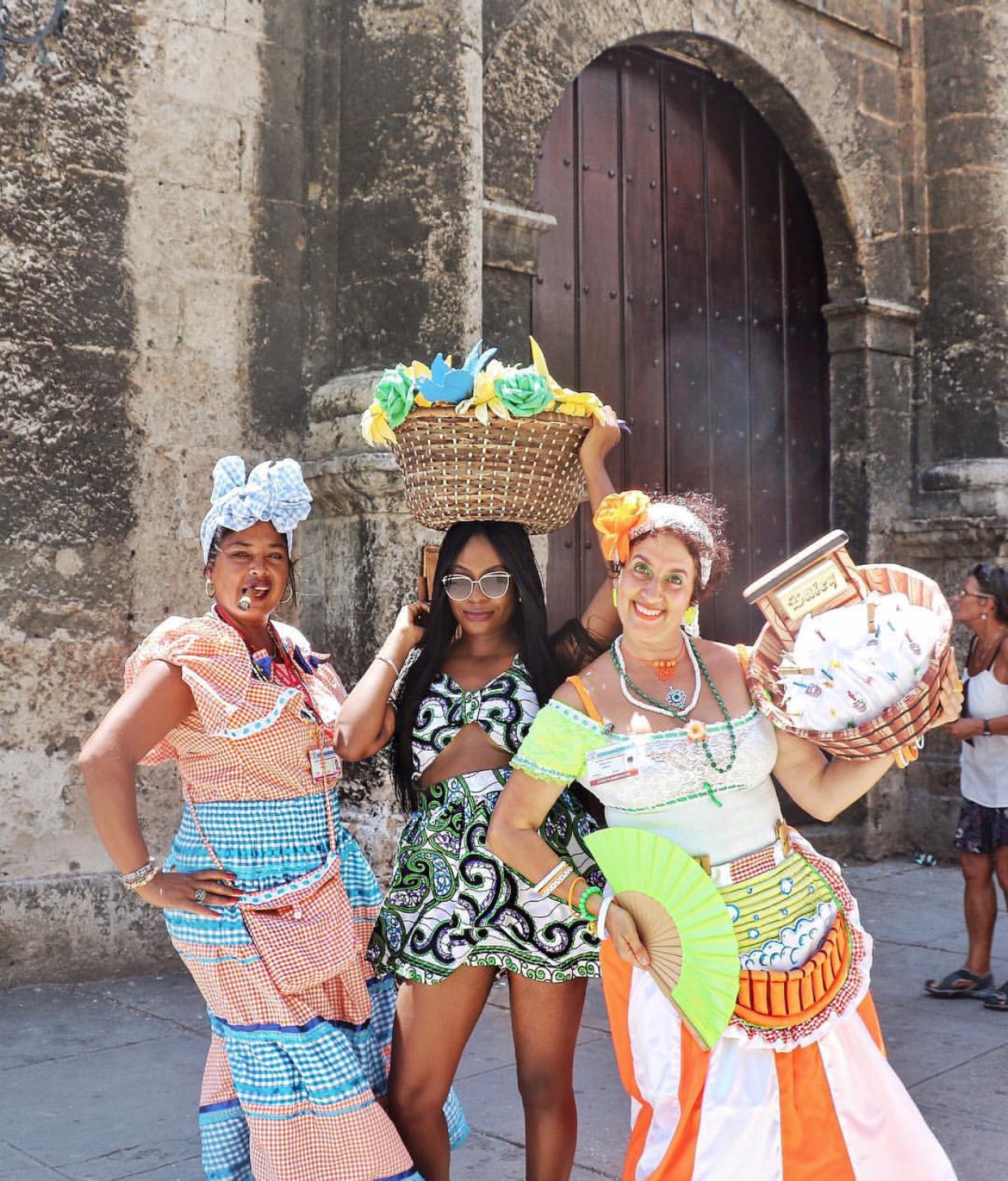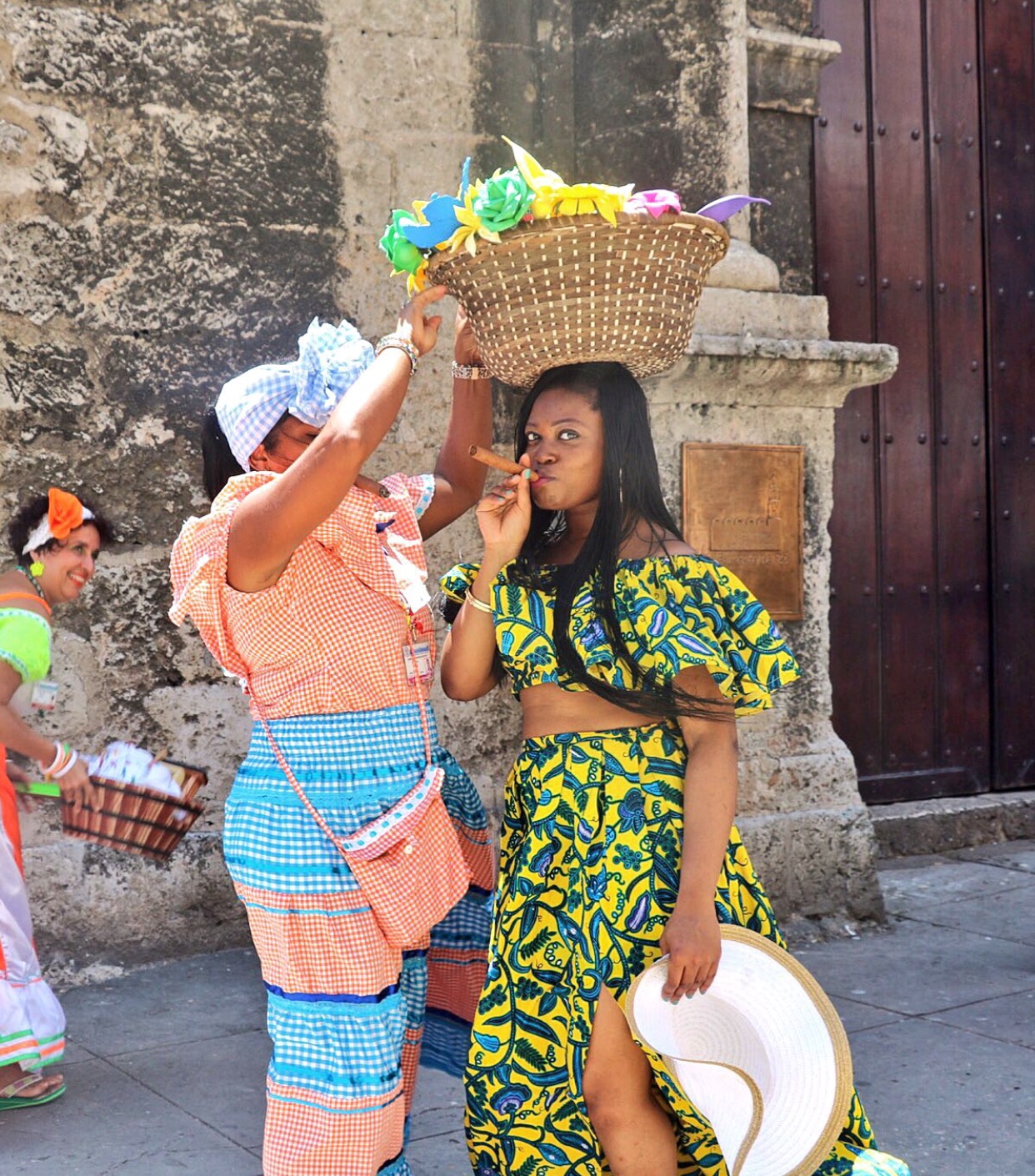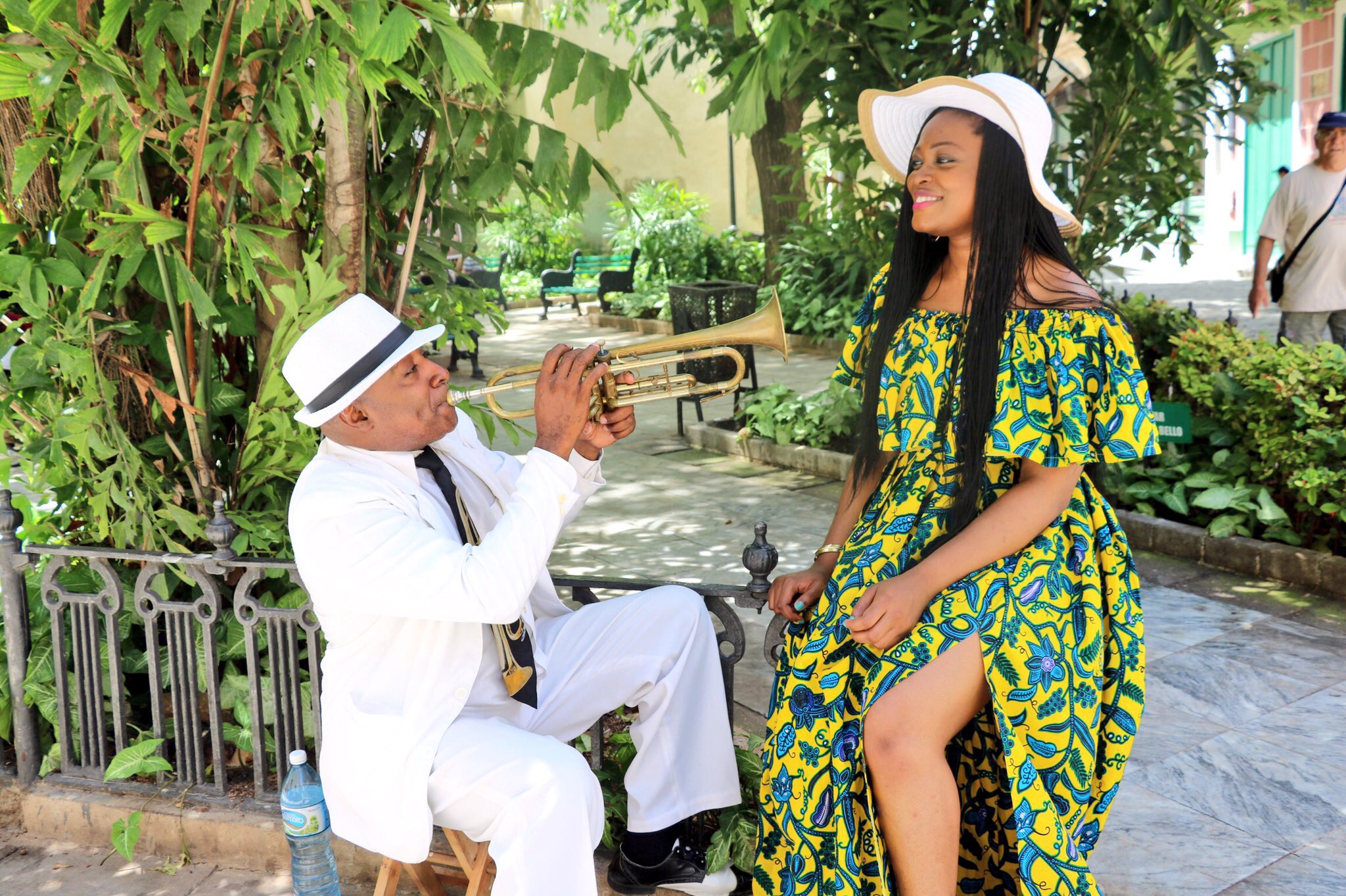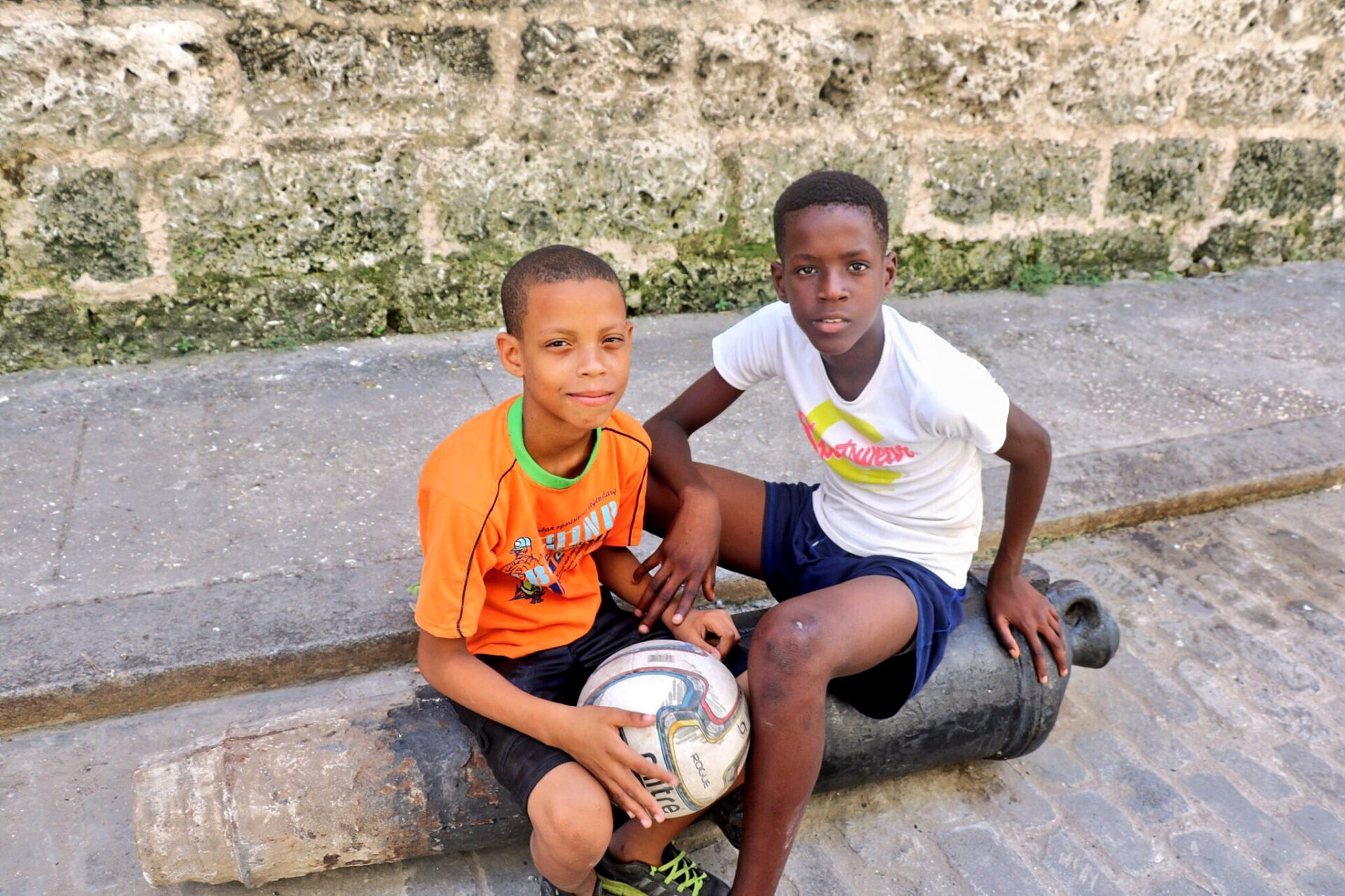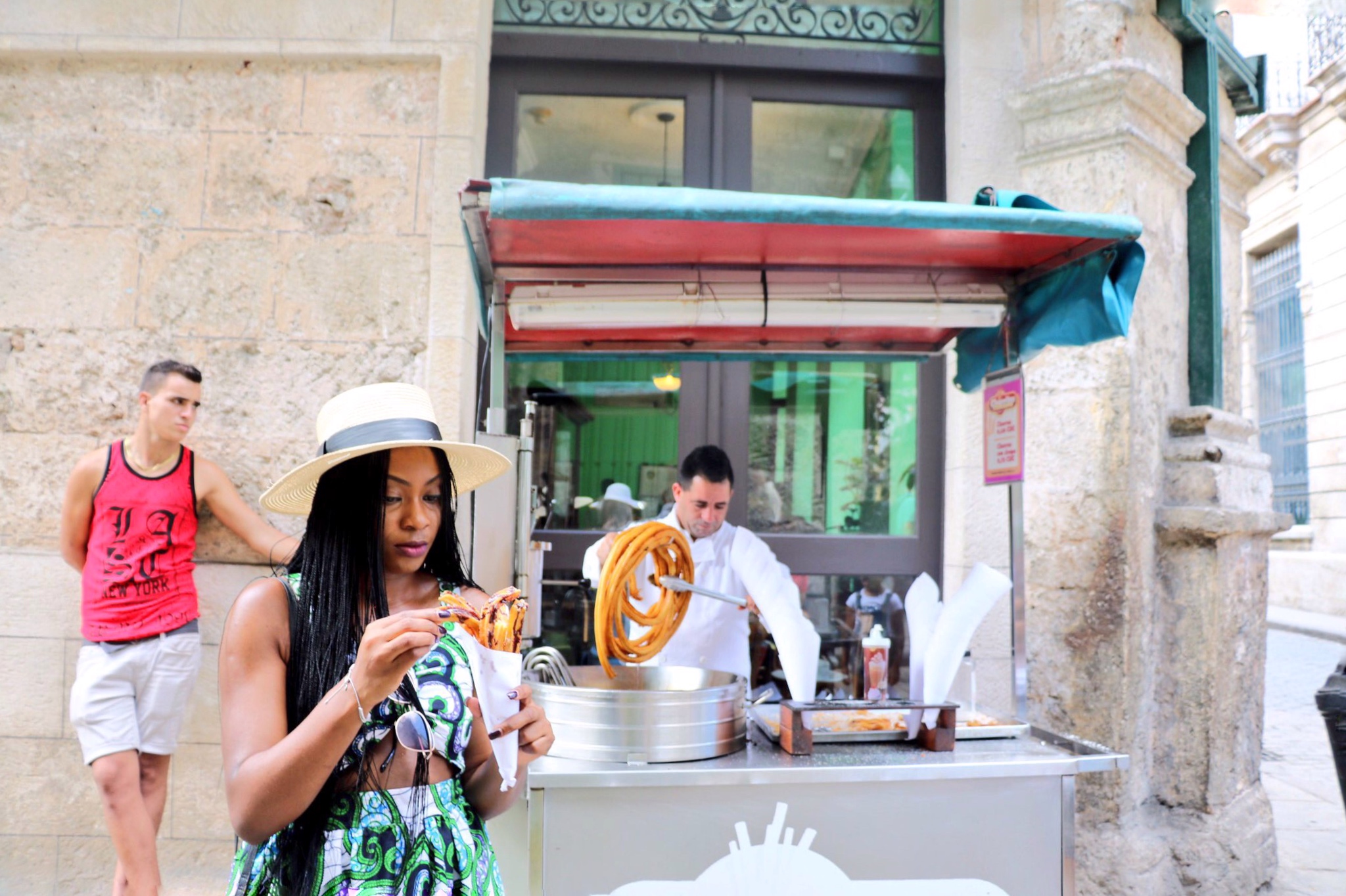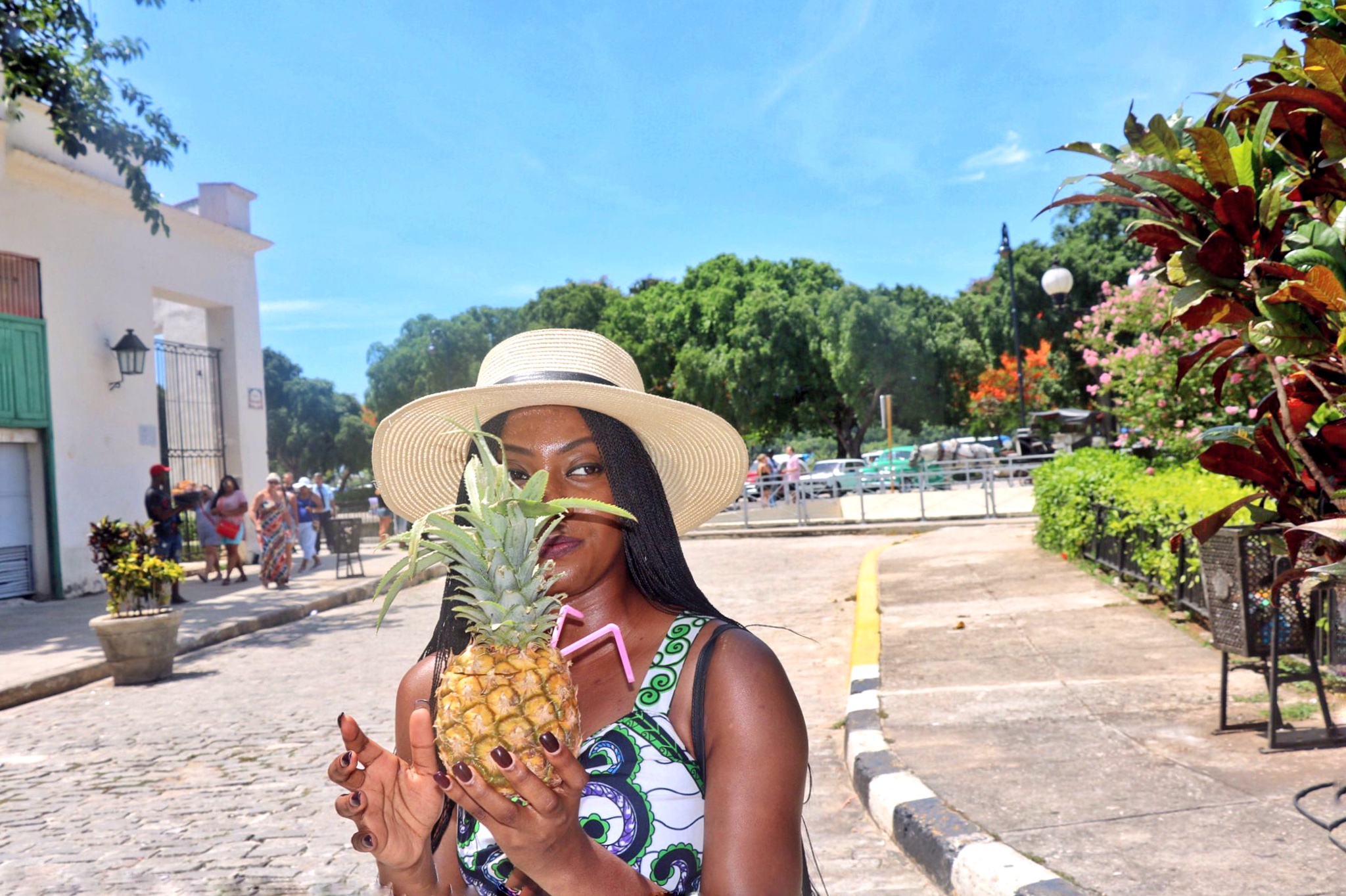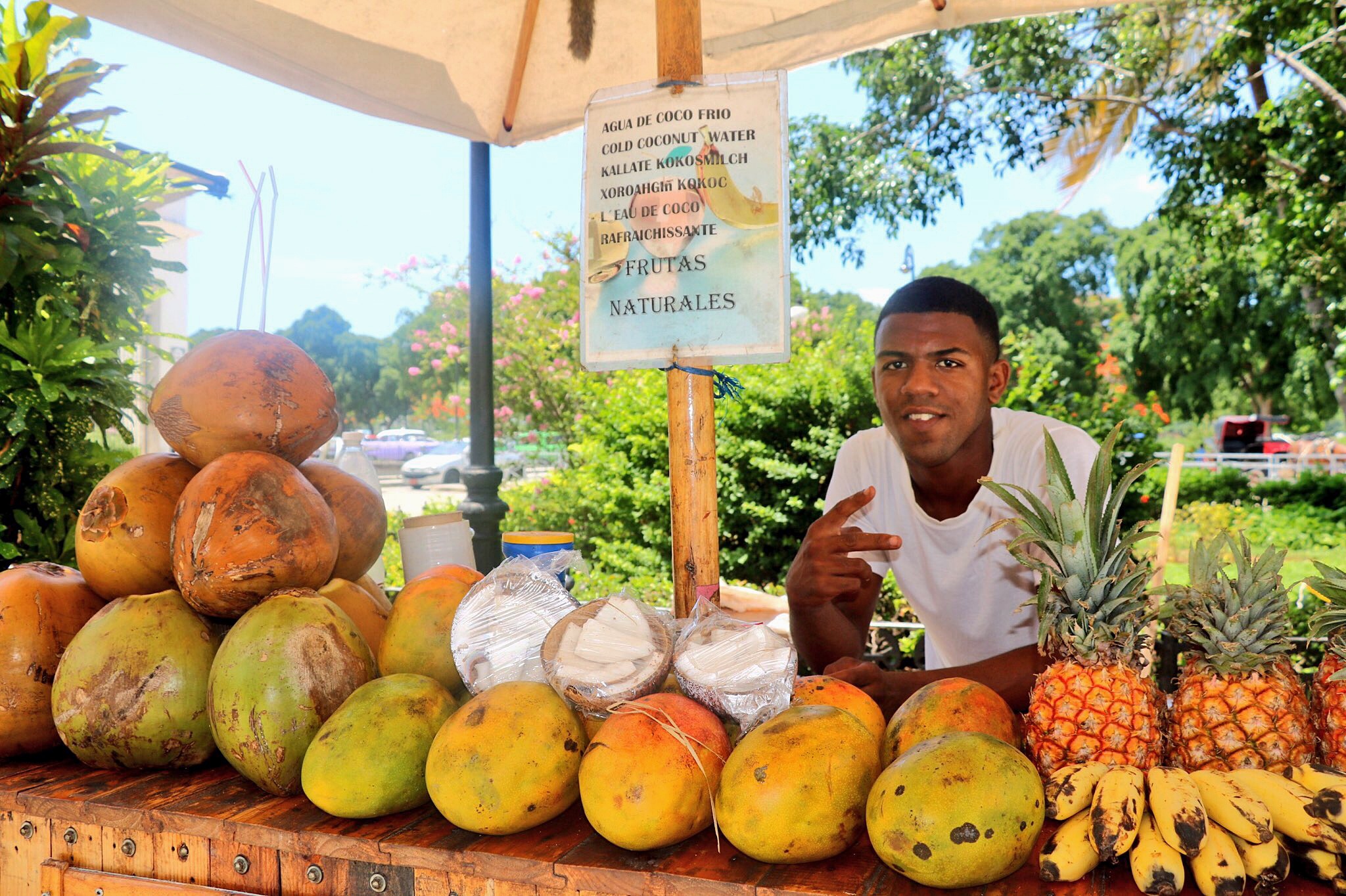 Other Havana Highlights include:
Salsa dancing in the dead of the night at Miramar
Watching a live band performance at Casa De La Musica
Seeing the statue of Christ monument
Exploring the Plaza De La Revolucion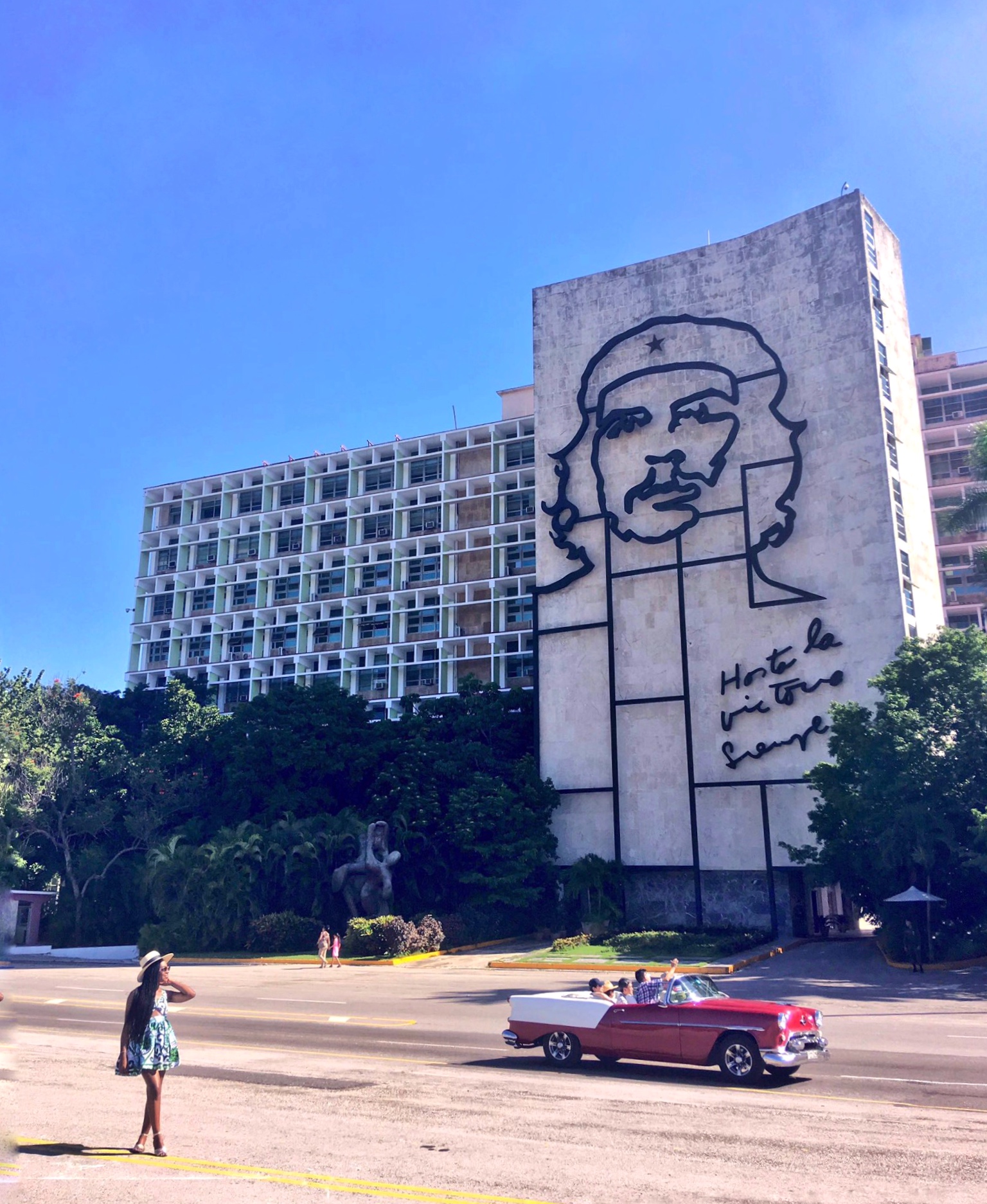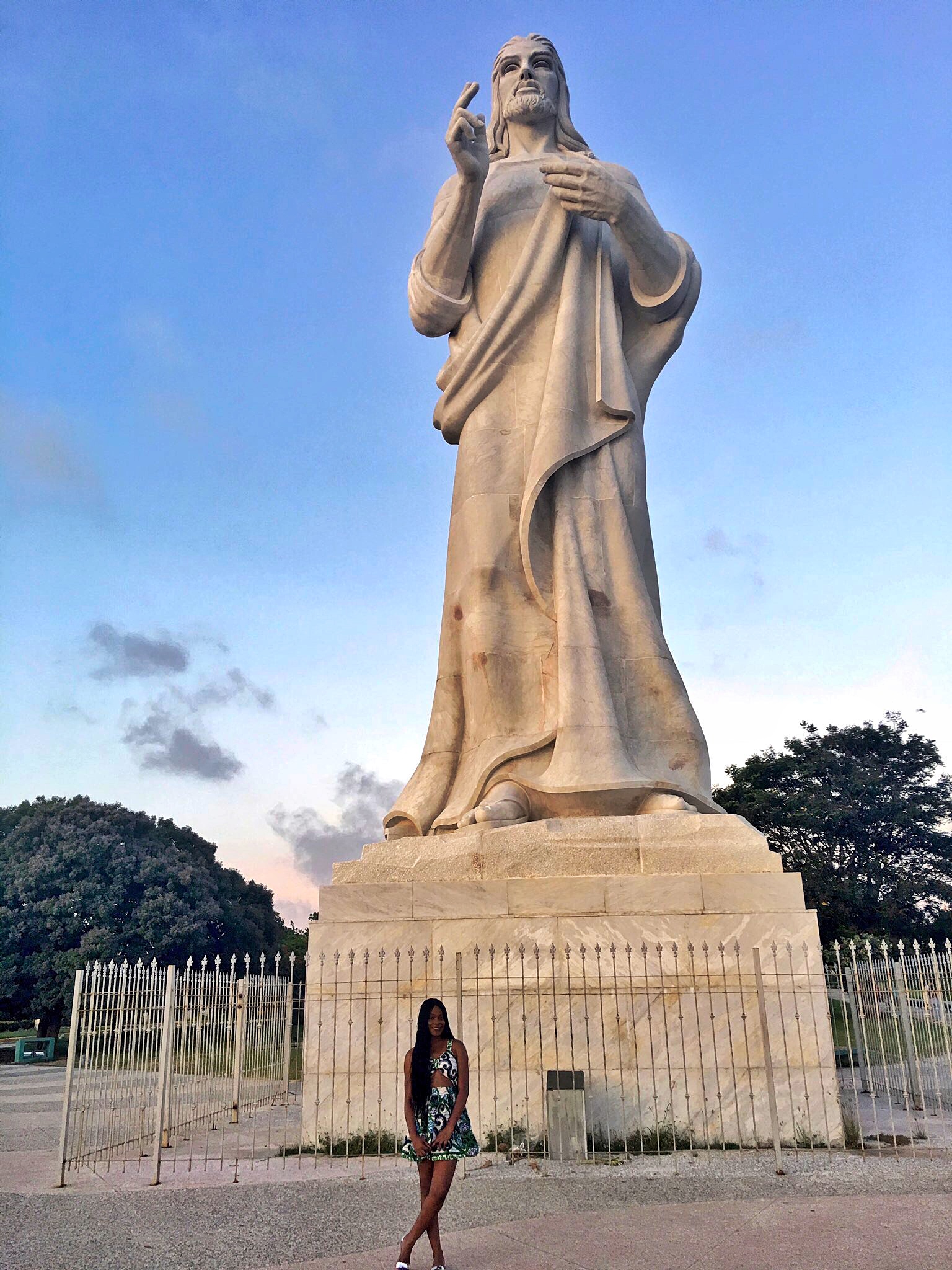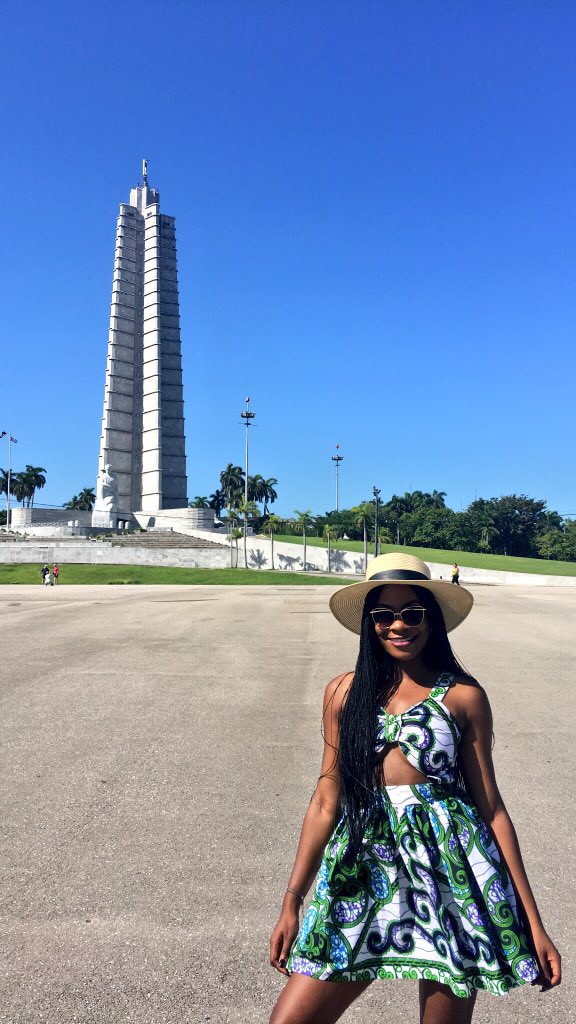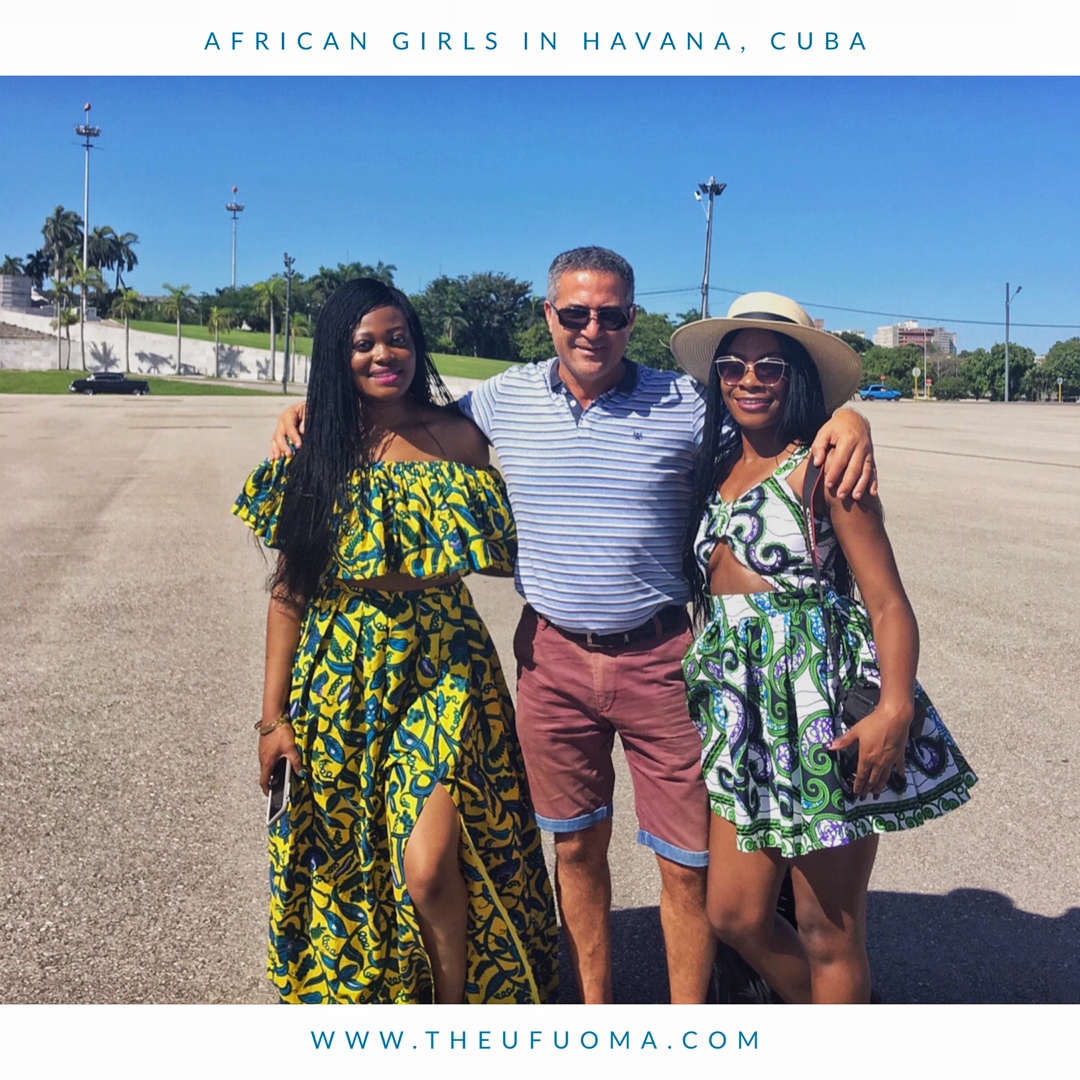 Havana is a truly great place and I am glad to have visited when I did. Not sure words and pictures can do it justice but you will have to see it yourself, so from me to you, Visit Havana soon!
Have you visited Havana before? Did you like it there? If you haven't, do you think it's a place you will enjoy? Let me know your thoughts.
Thank you for reading this post and stopping by at my blog. I hope you come back again and again and again. To make sure of that, make sure to subscribe here. I have some really great content coming your way and don't want you to miss out.
I'll see you next Friday.
Love,