Six Mobile Apps That Make Me A Better Traveler
Don't we all love technology and its ability to make our lives easier? I certainly do! These mobile apps have struck a chord in my heart and help make my travels easier, smoother and a lot more enjoyable. I hope you check them out.
1.)  BonJournal
Bonjournal is a minimalist travel journal and, my best travel pal. We know it is easy to miss out on the details while on the road but this journal helps me keep track of how I am feeling, what I am up to, and everything else on my trip. Best part? It works without WIFI so I can use it when I want.
Keeps memories alive and makes me a more aware traveler
2.)  TripIT
This is the ultimate trip planner. I love using this app as it helps me map out the finer details of my trip. The interface is beautiful, and it is just a joy to use. You can sync up your flight confirmation and a calendar with this app and it will alert you when it is time. Also great for group travels, as you can send the itinerary to the trip members and they can view, edit, and put their suggestions. A great app for every traveler- old and new.
Makes me a more organized traveler
3.)  Daily Budget
It is so easy to lose track of just how much you are spending while traveling. This app is like that evil aunt we love to avoid but stays telling us the truth. It updates you know when you are going over-budget and tells you what your daily spend should be, based on your income and expenses. It is a brilliant, straight-to-the-point app with an easy-to-use interface. I love this app.
Makes me a more financially-conscious traveler
4.)  Calm
This might be my favorite app on this list and I only just discovered it. I like to think I am calm by nature but sometimes, travel pushes all my buttons. From flight delays, to noisy hotel rooms, to chaotic local markets, and loud noises while flying, this app helps me stay… calm!
Makes me a more relaxed and happier traveler
5.)  Packpoint
If like me, you dread packing for a trip, this is the app for you. All you have to do is put down the name of the place you are visiting, the number of nights you will stay, what you will do (i.e. Business, Leisure, Beach, Hiking, etc.) and it will generate a comprehensive packing list, based on the weather in the country. You can always remove what you do not need, or add to the list and save for future travels. There is also the ability to tick as you pack. A winner.
Makes me a lighter traveler
6.)  Duolingo
I often visit countries where English isn't the first language and I have to communicate effectively (and respectfully). With Duolingo, I can pick up easy phrases that will help me get by. Phrases like, "how much is this?" "Can I get a glass of water?" "Where is the direction to xxx" "With ice, please!" etc. The Duolingo app is interactive and makes learning fun. You can also track your learning progress as you go.
Makes me a better communicator while traveling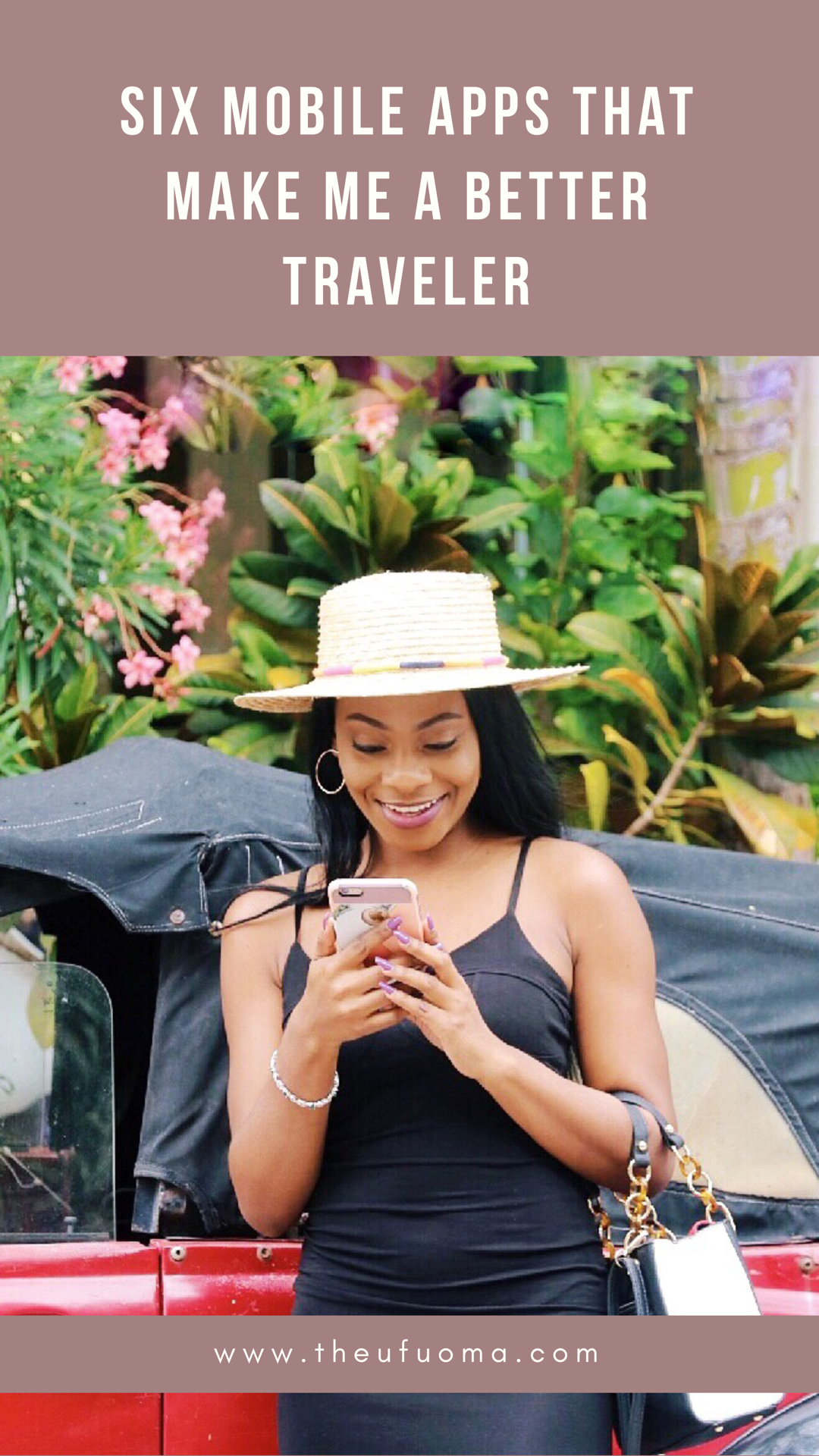 Until next time,