Traveling as a Couple: Our Top Recommendations for a Romantic Getaway
Traveling as a couple can be an incredibly rewarding experience, providing an opportunity to create lasting memories and deepen your connection with your partner. I love solo travel, but I also love traveling with my partner. It's a good feeling to see the world with the one you love and strengthen your bond while at it. In the spirit of Valentine's day, we'll be sharing our favorite destinations, recommendations and what's on our bucket list. Whether you're planning your first trip as a couple or seasoned travelers looking for new destinations to explore, we hope our insights will help you make the most of your time on the road.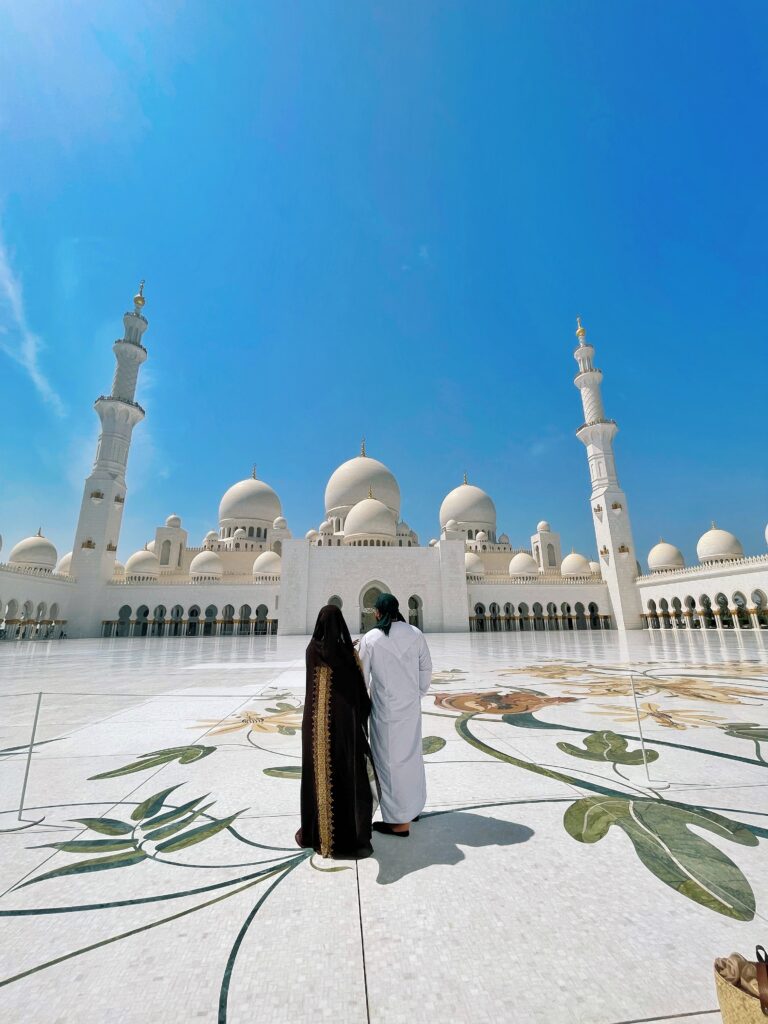 Our favorite places we've traveled to
We've traveled to some really cool places together but these are so far our favorite places and the ones we will recommend visiting. I think anywhere you go as a partner will always be special but these places really stand out as being enjoyable as a couple.
1.) Santorini, Greece
We may be a little biased on this one as this is where we got married, but Santorini is a couple's favorite and for good reason too. Santorini is a popular destination for couples looking for a romantic getaway. In addition to its beautiful scenery, the island is known for its delicious food and wine, and its rich history and culture. Visitors can explore ancient ruins and museums, take a wine-tasting tour, or simply relax on one of the island's many beautiful beaches.
Recommendation: For the ultimate romantic experience, consider watching the sunset in Oia, a picturesque village known for its breathtaking views and stunning sunsets.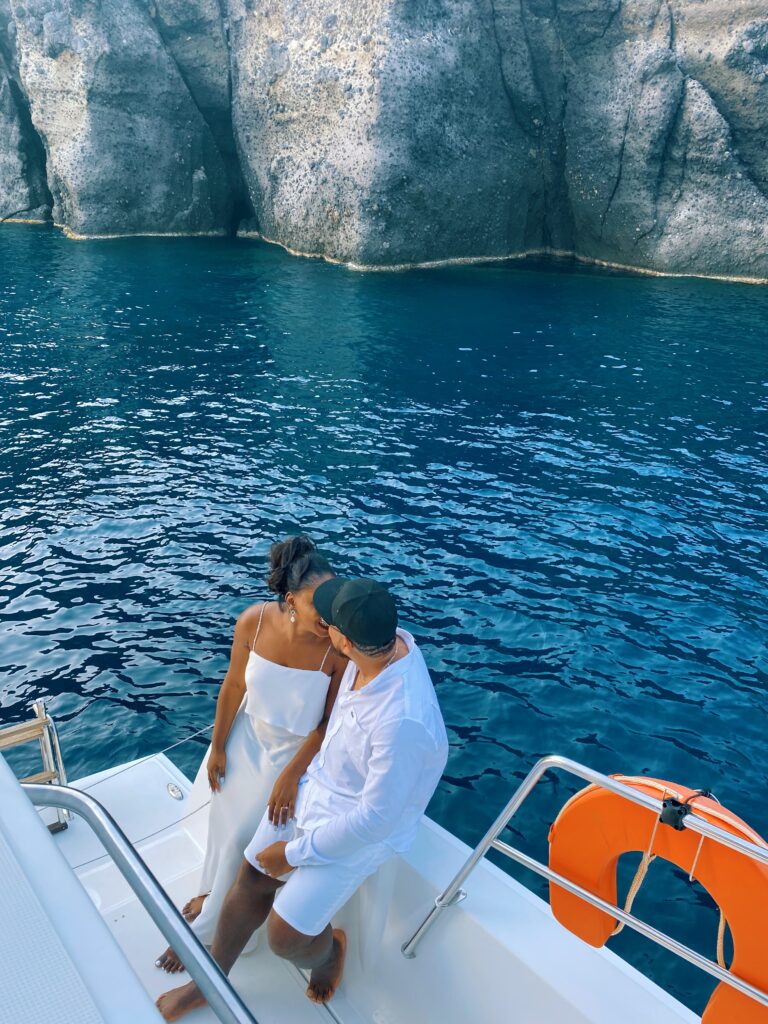 2.) Zanzibar, Tanzania
We loved traveling to this African island and it was the perfect beach and island getaway. Zanzibar is an archipelago off the coast of Tanzania in East Africa, and is a perfect destination for couples looking for a unique and exotic experience. The island's white sandy beaches and turquoise waters are major attractions, and visitors can explore the colorful coral reefs or take a dip in the warm ocean waters. Zanzibar is also known for its rich cultural heritage, with a fascinating blend of African, Arab, and Indian influences.
Recommendation: Explore the winding alleyways of Stone Town, a UNESCO World Heritage site known for its beautiful architecture and vibrant markets together. And for a truly memorable experience, consider taking a sunset dhow cruise, a traditional wooden boat that will take you out to sea to watch the sun go down over the Indian Ocean.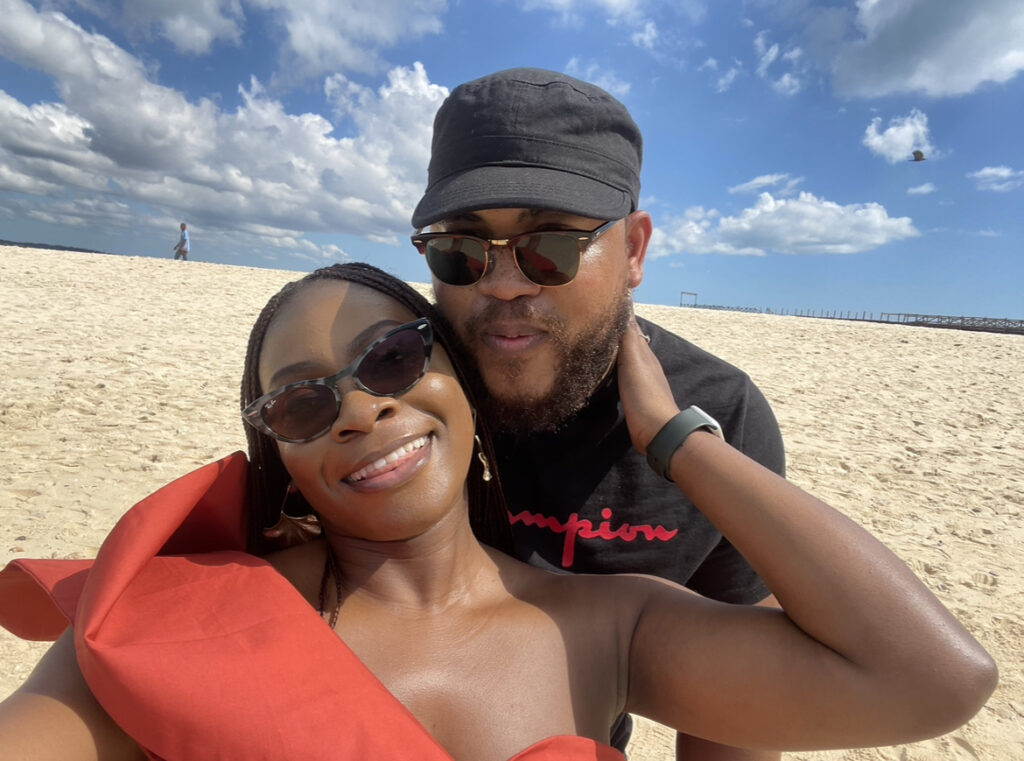 3.) Dubai, United Arab Emirates
Dubai may not be the first place that comes to mind when it comes to a couples getaway, but it is one we truly enjoyed together. There are a lot of luxury experiences and romantic activities to enjoy. But it is the world-class dining and intimate dinners that make it even more special. Date night in Dubai is a vibe. We particularly enjoyed a private cruise around the city on a yacht, and also taking romantic walks along the Dubai Marina. It is also a place where you can be a bit more adventurous as there is ziplining, helicopter tours, sky diving and more.
Recommendation: Take a sunset dinner cruise on a traditional dhow boat. The dhow boat is a classic wooden boat that has been used for centuries in the Arabian Gulf. The boat will take you out to sea where you can watch the sun go down over the city's stunning skyline while enjoying a delicious dinner and live music.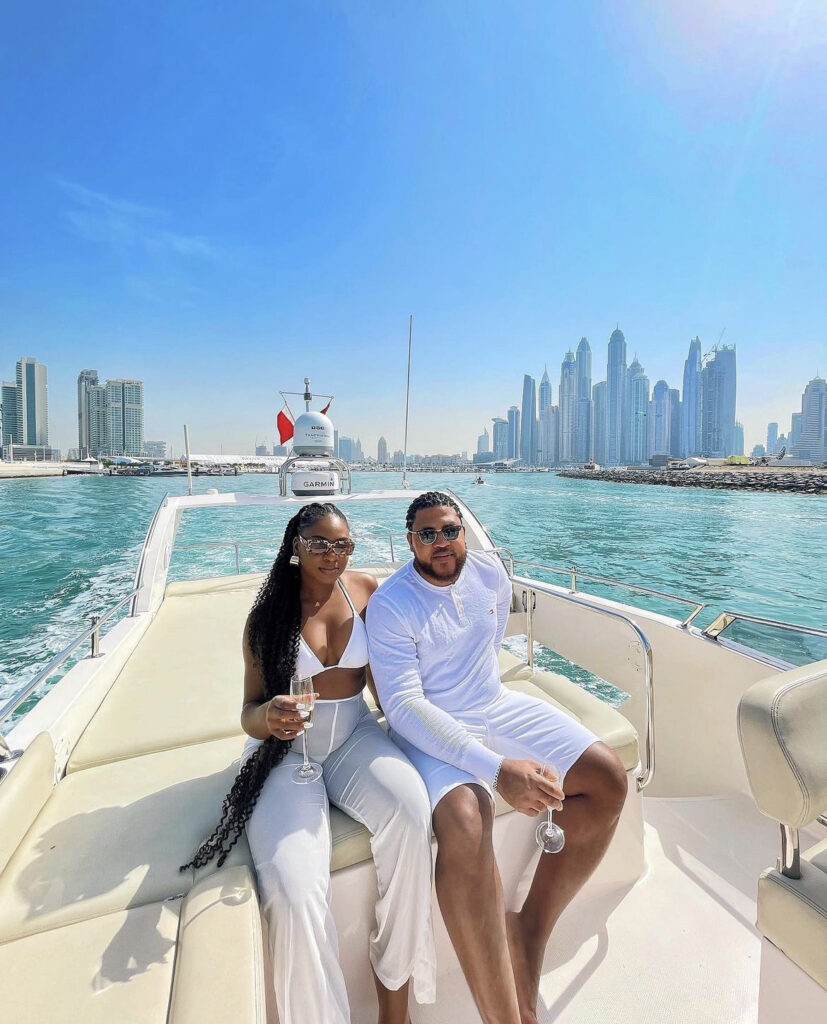 4.) Locarno, Switzerland
This is Kay's absolute favorite place and I don't blame him. Not a lot of people know Locarno but this was our honeymoon spot and it was the best decision. Locarno is a beautiful lakeside town in southern Switzerland, known for its stunning natural scenery, charming architecture, and rich cultural heritage.
Recommendation: Take a leisurely stroll along the town's beautiful lakeside promenade or visit the historic Piazza Grande, a large square surrounded by medieval buildings and picturesque narrow streets.
5.) Cabo, Mexico
Cabo is often filled with girls trips and bachelorettes (GUILTY!) but it is also a place couples can enjoy. We definitely enjoyed traveling to Cabo as a couple. We spent our days lounging on the beach, taking a boat tour to see the famous El Arco rock formation and enjoying the delicious food and vibrant nightlife together.
Recommendation: Do a private camel riding experience on the beach. This is a unique and romantic way to explore the stunning beaches of Cabo San Lucas while enjoying a fun and unforgettable experience together. As you ride along the beach, you can take in the beautiful sunset or moonlit sky while feeling the gentle ocean breeze.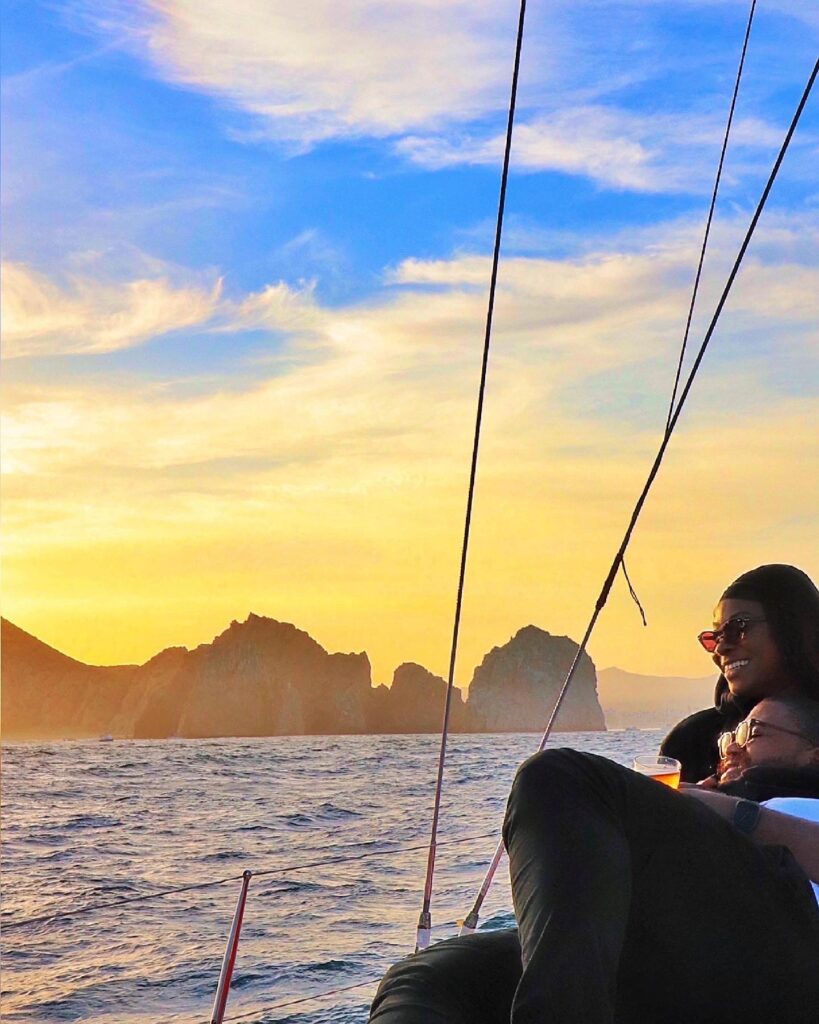 6.) Lake Como, Italy
This list would not be complete without Lake Como. It's a destination we thoroughly enjoyed as a couple. Lake Como is a stunning destination in northern Italy, known for its breathtaking natural beauty, charming lakeside towns, and luxurious villas. For couples, Lake Como offers a wide variety of romantic experiences, including scenic boat tours, intimate dinners with stunning lake views, and leisurely strolls along picturesque streets.
Recommendation: For a truly unforgettable experience, take a private boat tour on the lake, and explore the lake's hidden coves and remote towns while enjoying the tranquility and beauty of the lake.
What's on our bucketlist
We definitely have a few places we want to travel to together. Kay typically lets me pick our destinations but there's a place he's always mentioned we should go together. That's Jamaica. We can't wait to go soon. I'd also love for us to travel Asia together as we've pretty much covered every other continent and that would be new for us. And of course, places like The Maldives, Seychelles and St.Lucia we'd love to visit together in the near future.
Tips for traveling as a couple
Here are some tips for traveling as a couple that we've learned along the way.
Communication is key: Make sure to communicate openly and honestly with your partner throughout the trip. Discuss your travel preferences, budget, and itinerary, and be willing to compromise to ensure that both partners have a great experience.
Plan ahead, but stay flexible: While it's important to have a general plan in place, it's also important to remain flexible and adaptable to changes. Be open to unexpected opportunities or changes in the itinerary, and be willing to adjust your plans accordingly.
Capture memories together: Take the time to capture memories together through photographs, videos, or journaling. This will not only serve as a great reminder of your trip but also help you and your partner create a shared experience that you can look back on fondly. Be present in the moment and enjoy the experience together, but don't forget to snap a few photos to remember the special moments of your trip.
Embrace spontaneity: Some of the best travel experiences come from being spontaneous and adventurous. Don't be afraid to try new things or detach from the itinerary to explore something unexpected.
Practice patience and understanding: Traveling can be stressful, and it's essential to be patient and understanding with your partner. Be mindful of each other's needs and limitations, and take time to de-stress and relax together. Remember that the trip's goal is to create positive memories together, so try to maintain a positive and supportive attitude throughout the journey.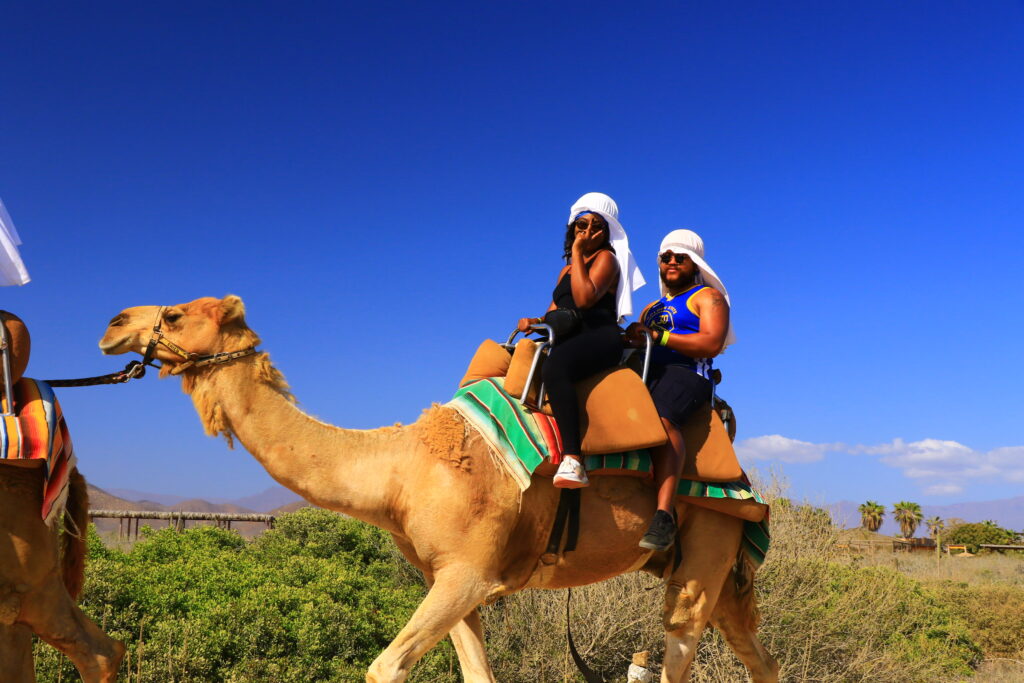 Conclusion
Traveling as a couple can be one of the most romantic and rewarding experiences you can have. Exploring new places, trying new foods, and making unforgettable memories together can strengthen your relationship and create a bond that will last a lifetime. From the exotic beaches of Zanzibar to the scenic beauty of Lake Como, there are countless destinations that cater to couples seeking adventure and romance.
I hope this post gives you ideas on your next romantic getaway.