Your Guide to Exploring Punta Cana, Dominican Republic
After a lot of skepticism, I booked my trip to Punta Cana, Dominican Republic, flying from Toronto into Punta Cana International Airport via Delta Airlines. The flight was nice and smooth and before I knew it, I landed in what looks pretty similar to paradise here on earth.
My Skepticism came from the media and hearing all the reports about sudden deaths on the resorts in Punta Cana. I wrote a list of resorts I wanted to stay at and crossed off the ones that had records of deaths, just to be safe. But if there's anything I have learned from my travels, it is to use my intuition, stay safe but see things for myself. And that's what I did.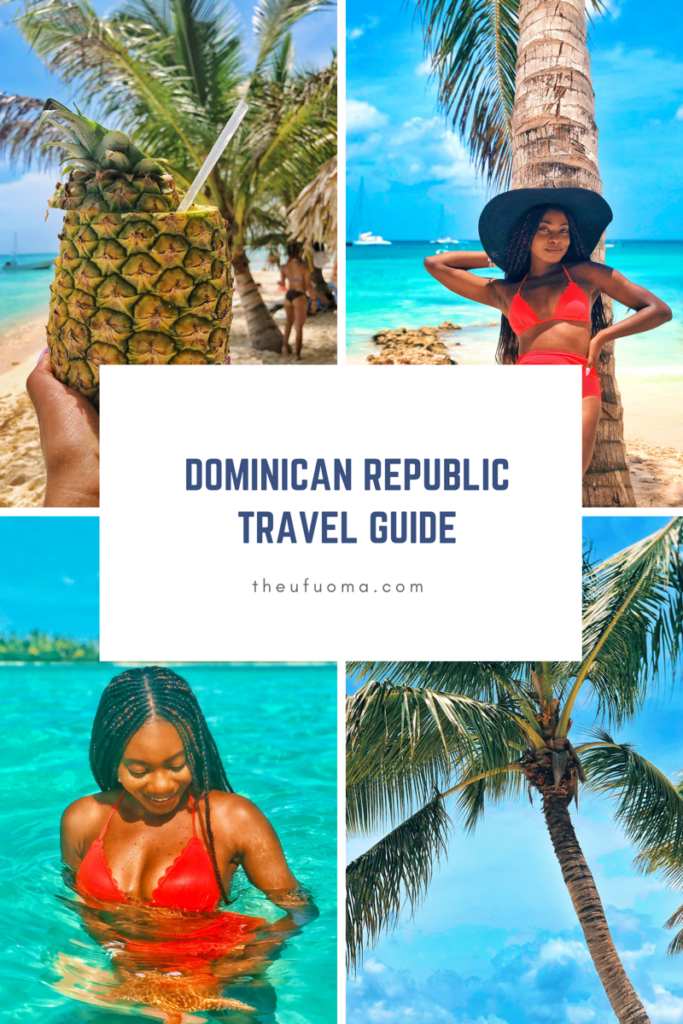 Getting to Punta Cana
Punta Cana's International Airport is fairly easy to get to, most flights don't go directly into Punta Cana from Toronto so I had a one hour layover in Atlanta, which wasn't bad at all. Upon getting to Punta Cana, my driver was already waiting for me with a sign holding up my name. I booked my airport shuttle via Super Shuttle and it was such a breeze and inexpensive ($16 to my resort).
Where I stayed in Punta Cana
Where you stay in Punta Cana is very important – you should gun for safety and reputation. Like I mentioned earlier, I steered clear from staying at resorts that had records of recent deaths, no matter how beautiful and appealing they were. I finally went with Melia Punta Cana Beach Adults Only resort and when I tell you this was the best decision ever. The service was great. The people were amazing. The food was top-notch and did I mention the unlimited cocktails? It was a dream.
The cost of the hotel was about $180 USD per night and it was absolutely worth it for everything that was included.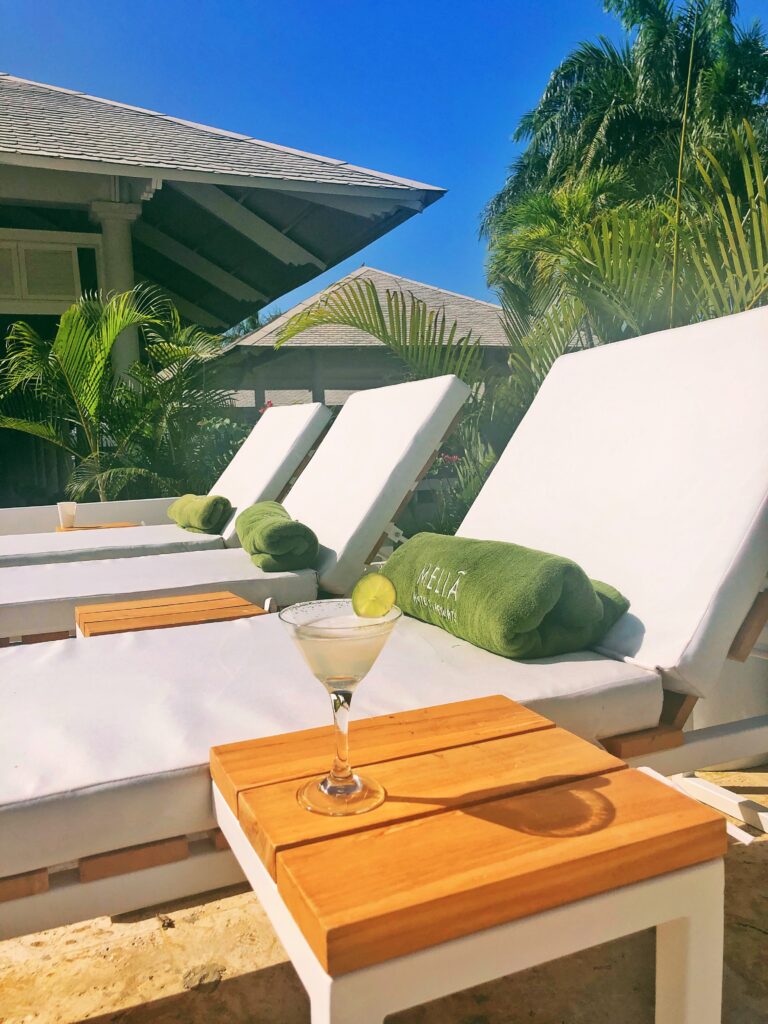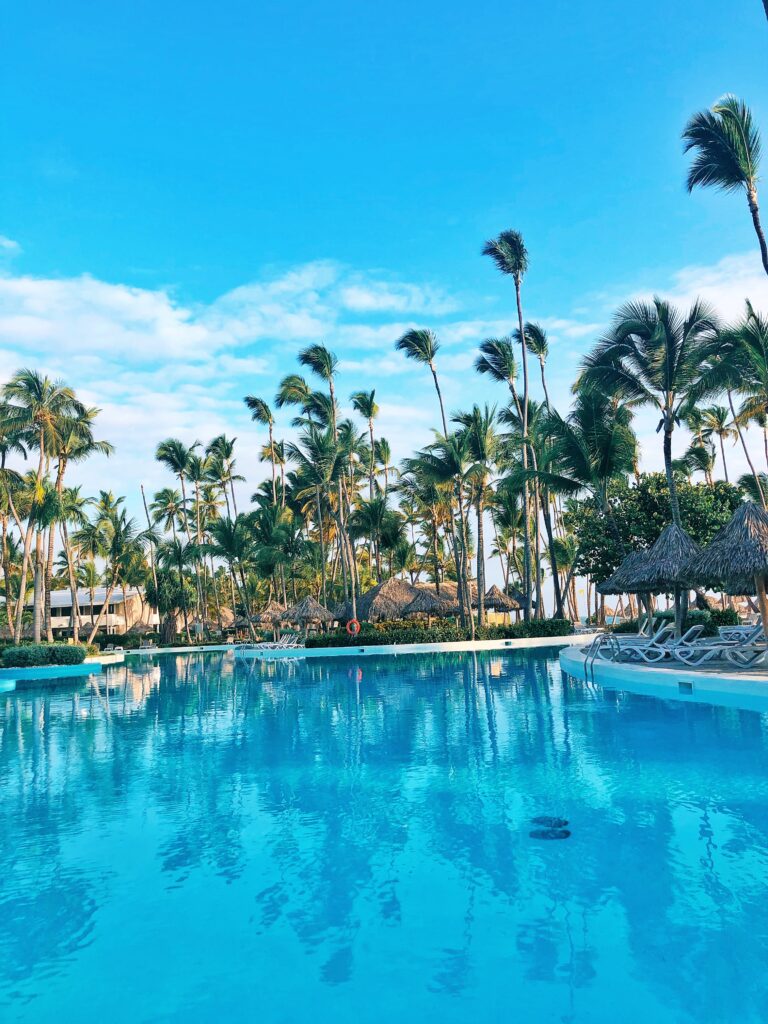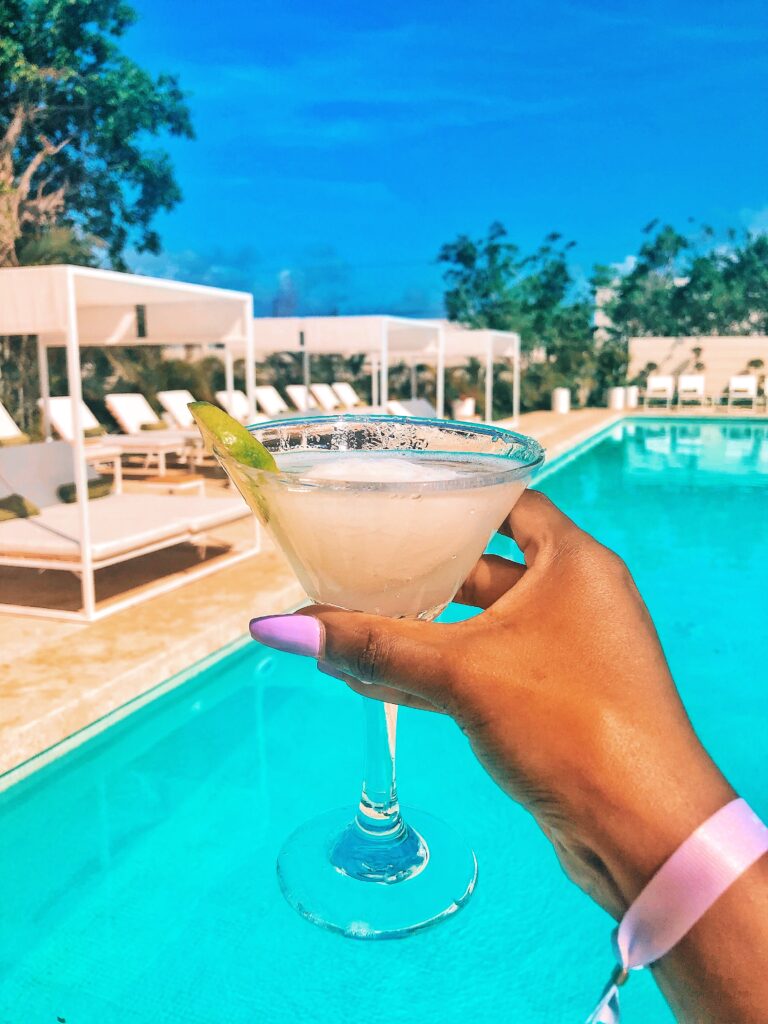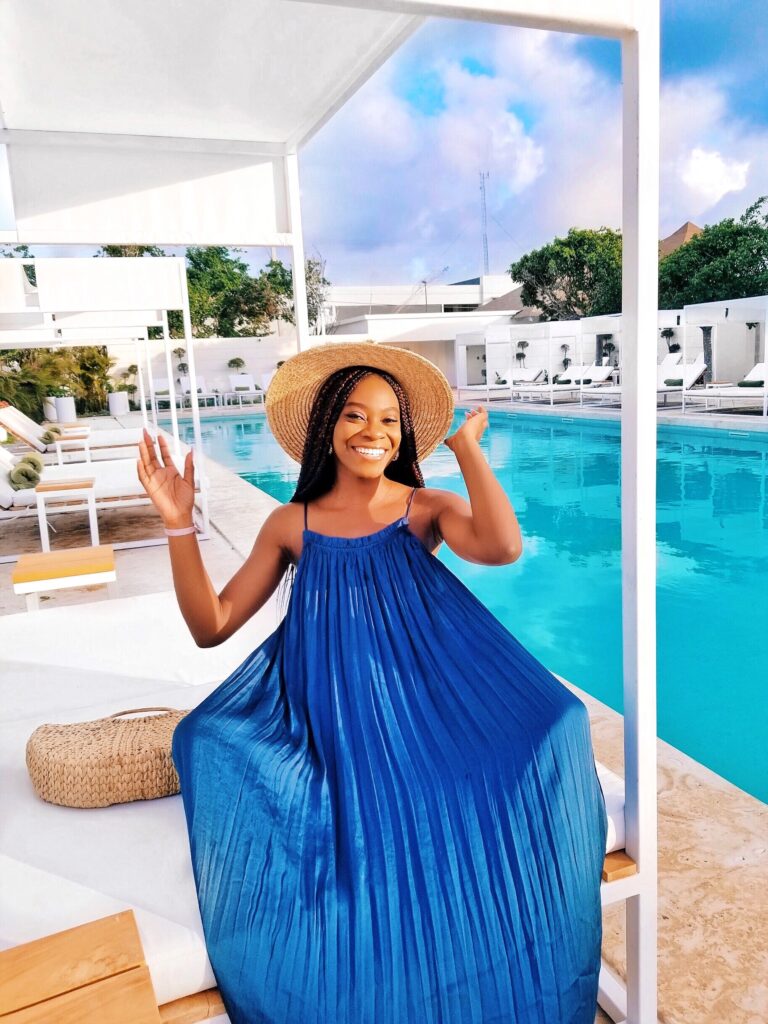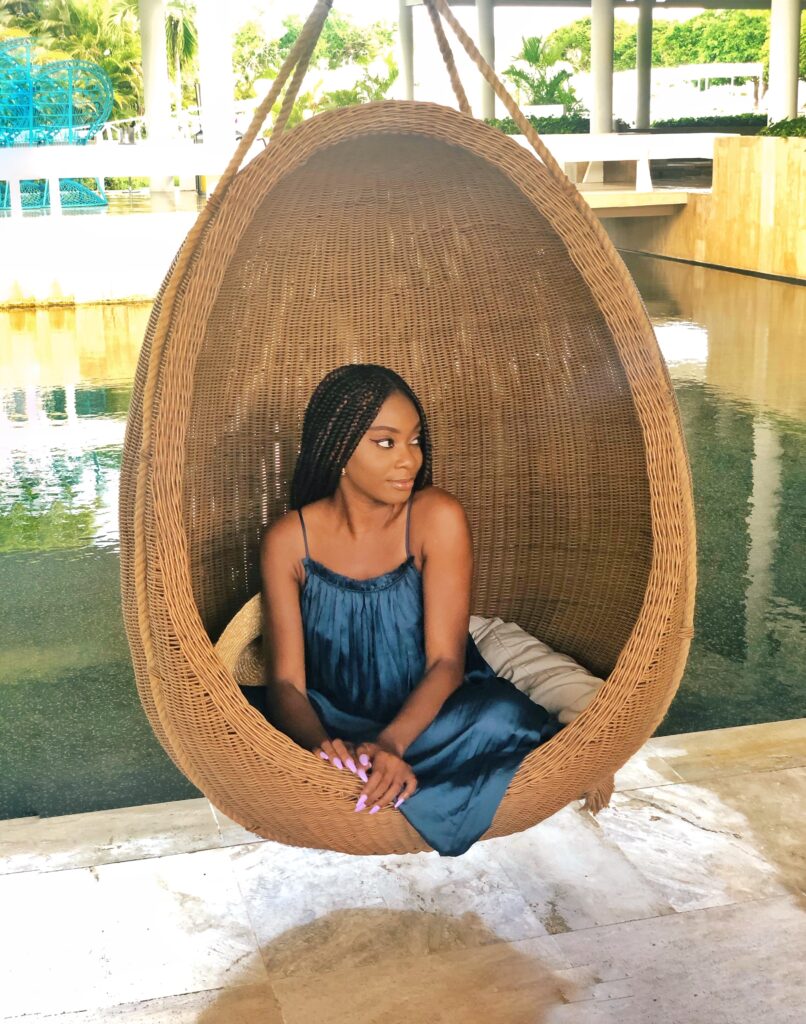 Cost of Vacationing in Punta Cana
I cannot stress enough how you need to stay in an all-inclusive resort in Punta Cana. I am usually pro Airbnbs but for a trip to Punta Cana, I'll advise to opt for an all inclusive instead. It just makes life on the island that much easier.F
Food – Included if you book an all-inclusive resort like I did. Melia had a variety of restaurants to choose from. From Chinese to Italian to Contemporary, you name it. I didn't have a reason to eat outside of the resort. And for safety reasons, I'd advise you not to either.
Drinks – What's an island vacation without margaritas, pina coladas, sangrias and all your favorite cocktails? Again, I didn't need to pay for a drink (with an exception of the cocktail I got at Saona Islands). If you stay at an all-inclusive, this cost is well taken care of.
Transportation – Transportation on the island can be quite pricey but if you manage your time and activities properly, you should be fine. For a 5km travel, you can pay as much as $30 one way. The good thing is, apart from my airport transportation, I didn't have to pay for any transportation as most was covered by the tours (more on this next.)
What to do in Punta Cana (and beyond!)
What you do in Punta Cana depends on what kind of vacation you are looking for. Feel free to stay at your resort all vacation if you want, or like me, venture out for some adventure while at it. I did three major tours in Punta Cana that I wholeheartedly will recommend. For all three tours, I paid a total of $250 USD and I have to say, it was well worth it. I booked all tours at the resort but you can also book online. I will add links for reference.
Coco Bongo Show
Probably the coolest thing I did in Punta Cana – guys, there's nothing quite like this show. The electric atmosphere, the performances, the soca music, the decors and add-ons? Super super dope. If you ever go to Punta Cana, do not miss it. Cost is $70 per person and this includes unlimited drinks, entry fee into Coco Bongo ($30) and transportation to and from your hotel. Alternatively, you can book online here.
Tips for Coco Bongo – Go early in order to get a good view of the performances. Or better yet, get a VIP pass so you have a seat at a prime location.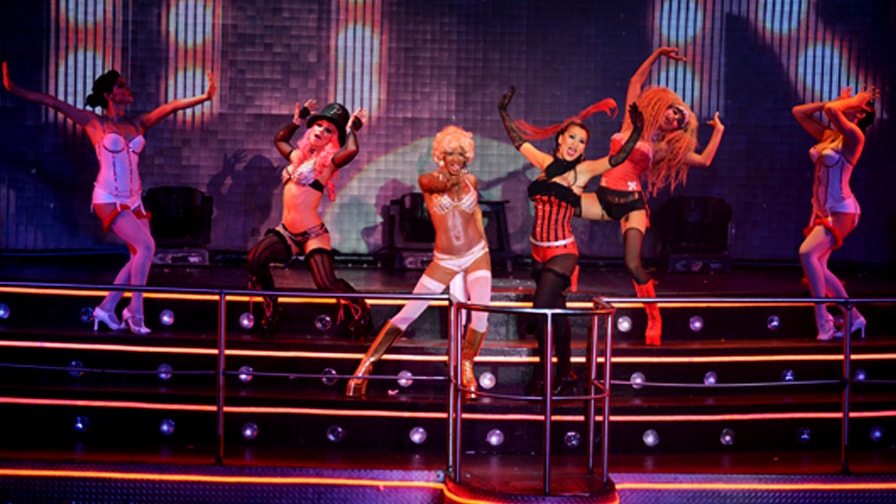 A day at Scape Park
After lounging at the resort and being a beach bum all day, I ventured out to Scape Park for a full day of adventure. It was packed with ziplining, a waterfall adventure, horseriding (didn't do this), the Hoyo Azul (amaaaazing!) and so much more. I'd recommend going here – so worth it. Total cost including transportation and lunch $90. You can book online here.
Tips for Scape Park – Bring a towel! Super important. Also take a change of clothes because you will get wet and your clothes will be stained after a day of adventure. Pack a bug spray as well as water shoes. And oh, visit the Hoyo Azul early to beat the crowds.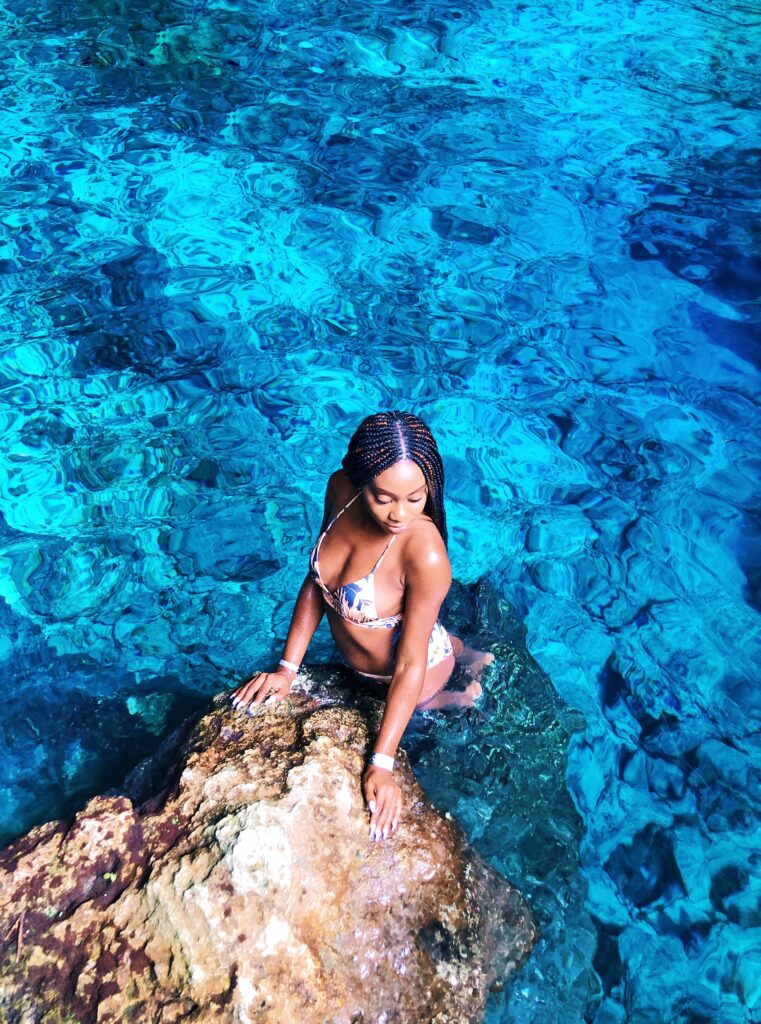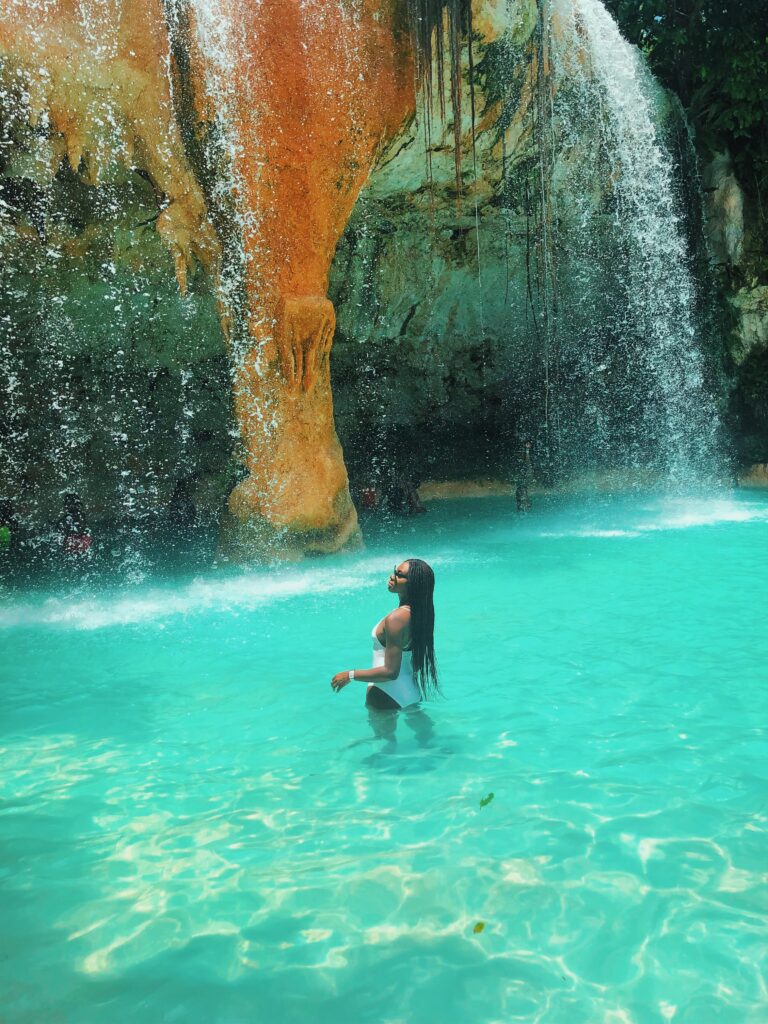 A day at Saona Island
Imagine going to the Dominican Republic and not visiting Saona Island? Now don't imagine, just do it. This was one of my favorite adventures and it started off with a cool party cruise at a Catamaran with unlimited rum (I know, I know, the Dominican Republic will test your drinking limits!), dancing and music. After sailing along the coast, you are dropped off at the beautiful Saona Island to spend the day at the beach. There's lunch and drinks included as well. Total cost $90. You can book online here.
Tips for Saona Island – Sunscreen, sunscreen, sunscreen! Bring cash to buy coconuts or pineapples (pina coladas) at the beach.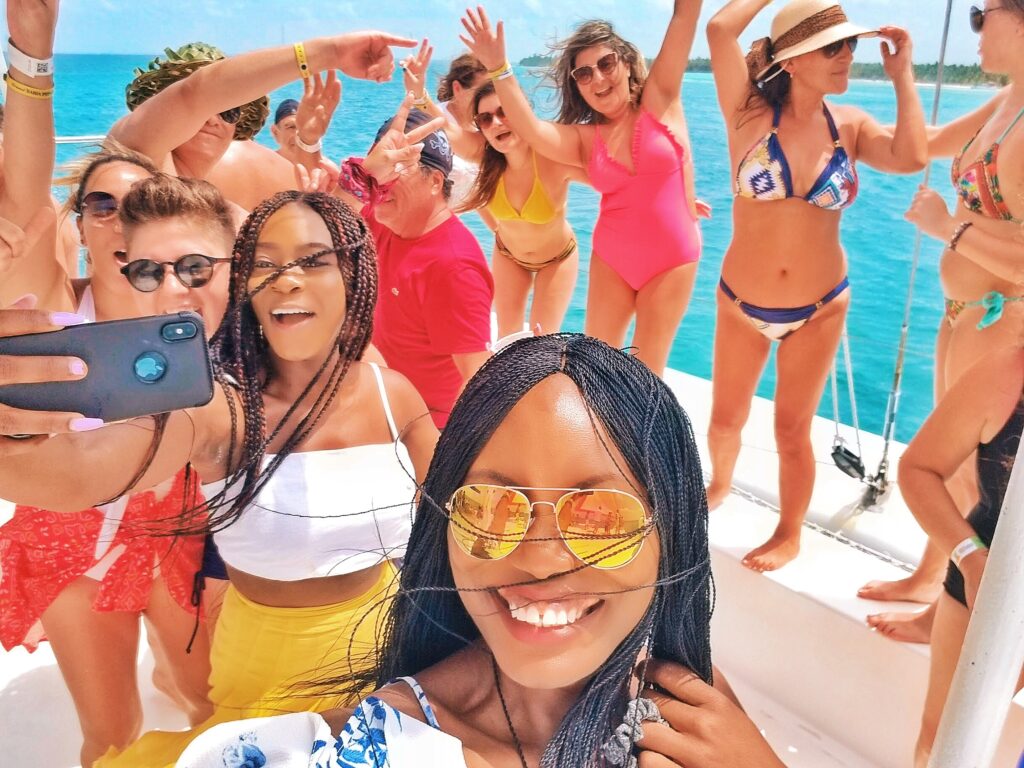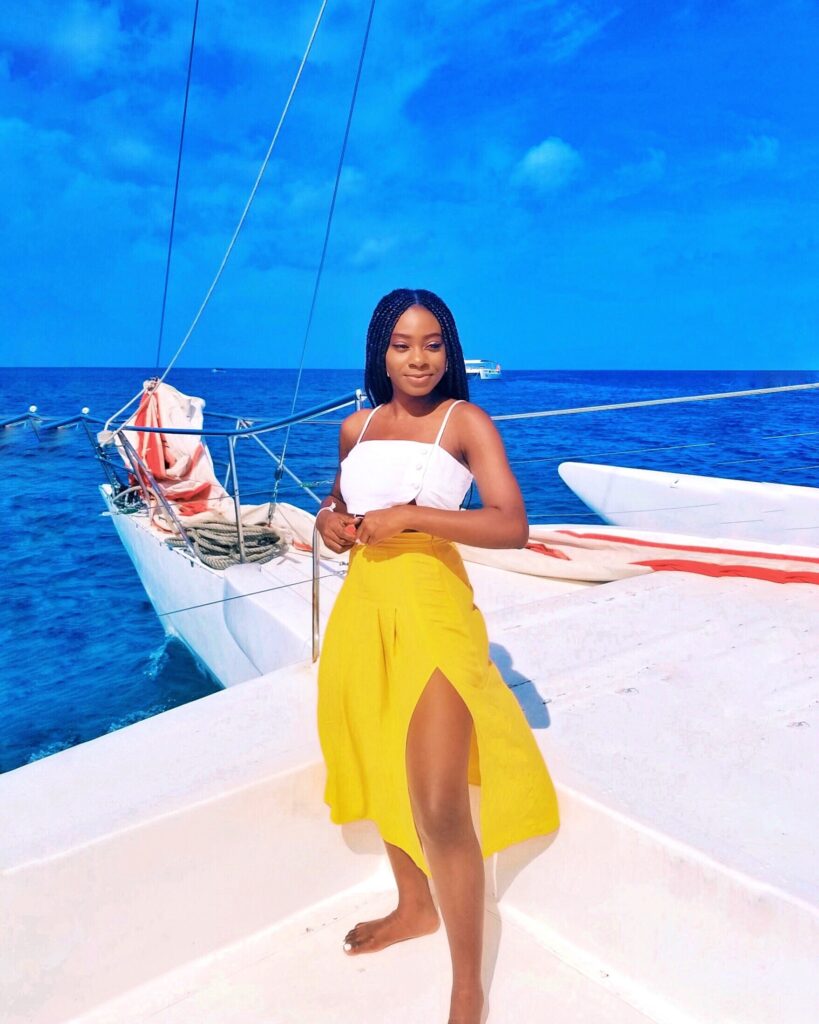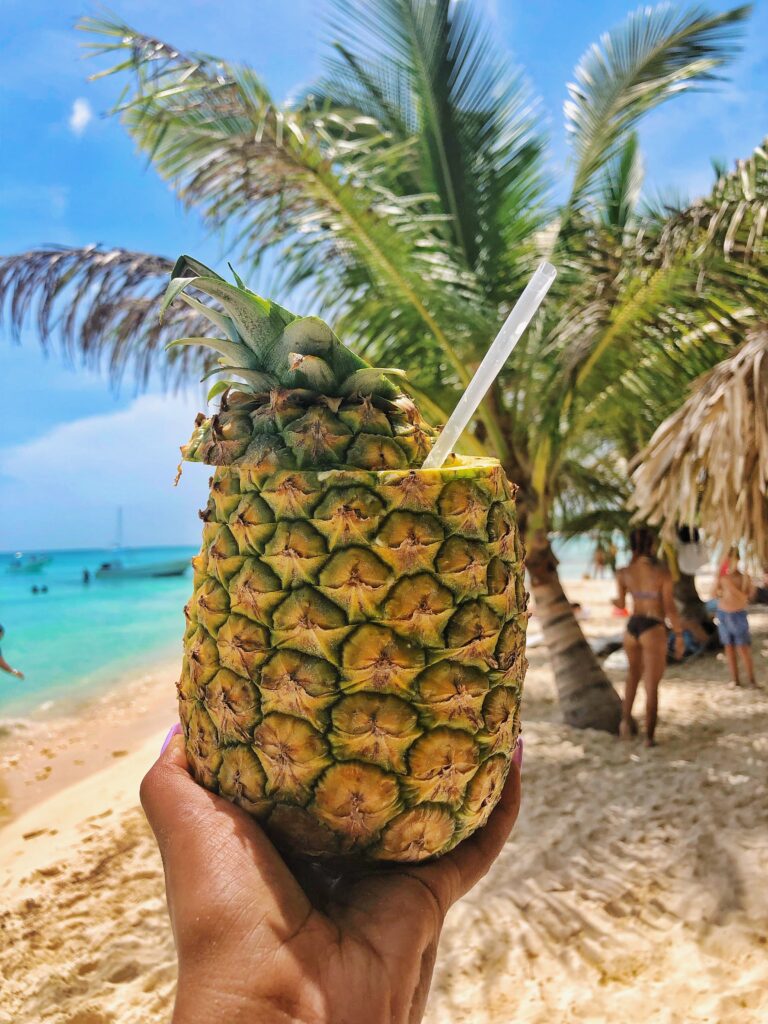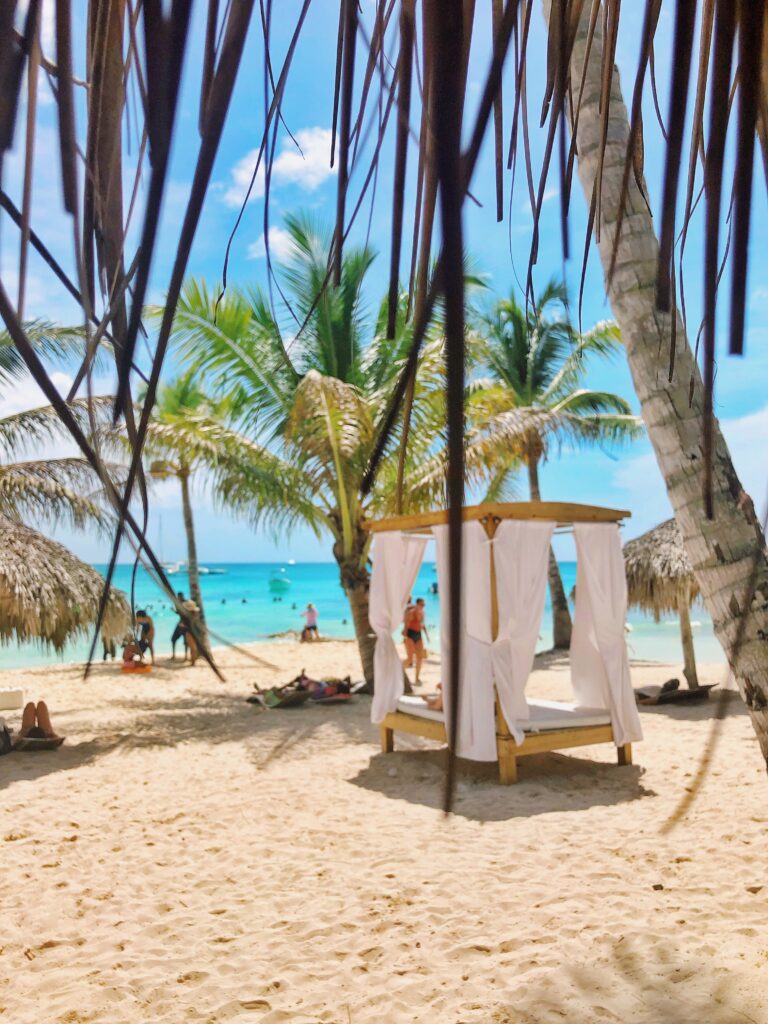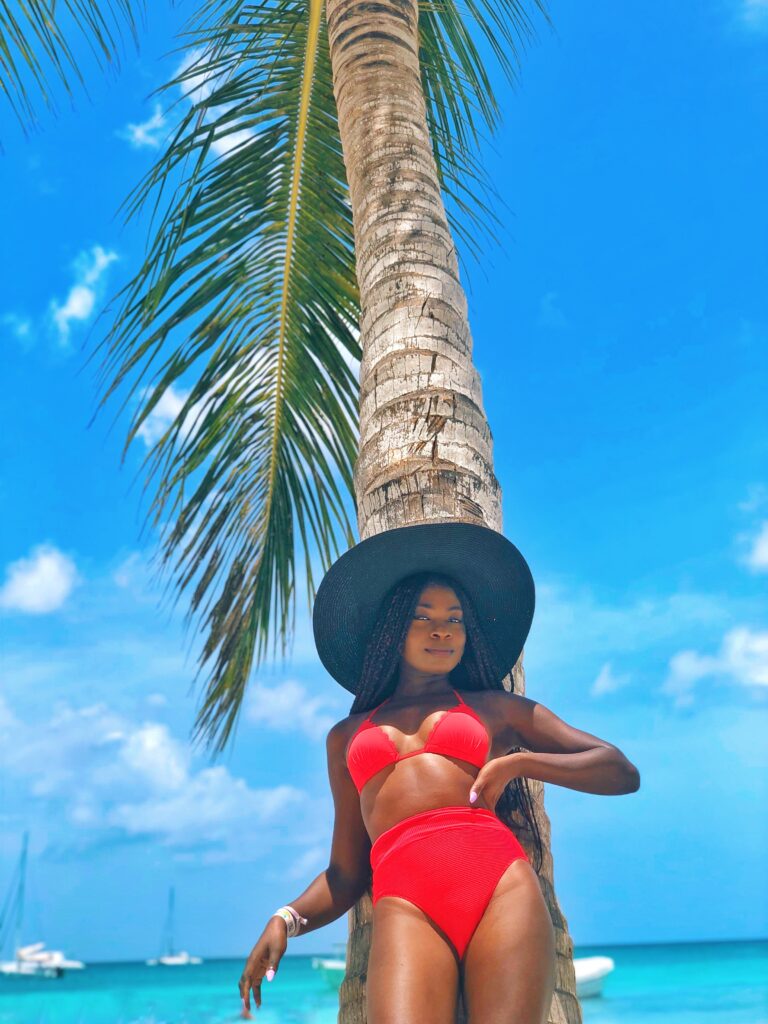 You will notice that the links included are higher than the cost here and that's because I bargained with the hotel to give me a better deal and they obliged because I was booking all three adventures with them. I advise that you wait till you get to your resort before booking anything in advance. You may get a better deal.
Visas and Entry into the Dominican Republic
Do you need a visa to Dominican Republic? If you have a US/CANADA/UK passport, you are allowed entry into DR for 30 days for tourism purposes. Also, if like me, you have a Canadian Permanent Residency or Green Card, you can do the same.
For those who do not have a US passport or residency, a valid US/UK visa grants you entry into Dominican Republic visa-free. You can check more details here. Please always confirm with your local consulate first as visa policies are often changing.
Good to Know about the Dominican Republic
Language – The language spoken in DR is Spanish. There are not many English speakers around but if you stay in the resort, most of the staff can communicate in basic English so you should have no issues communicating.
Currency & Money – There's a local currency – the Dominican Peso but the US dollars is also widely accepted. Make sure to change your money in advance to avoid higher exchange rate charges at the airport or in town.
Safety – I never once felt unsafe in Dominican Republic but then again, I was always in certified tour companies, at my resort or at open spaces. As with everywhere you visit, take precaution, watch your drinks, don't leave your bags unattended, apply good judgment and you should be just fine. You cannot drink the tap water. I don't anticipate that you will but just putting this out there.
Conclusion
I hope you found this quick and easy travel guide useful for your trip to Punta Cana, Dominican Republic. It's a beautiful country with some of the most welcoming and kind people and if you are looking for a tropical destination to visit, you should add it to your list. Yes, yes you may have heard about the tourist deaths on the island lately and not to water it down but I never felt unsafe there and there was no indication as my plane was chuck full, the island was chuck full and the atmosphere was electric and beautiful. As usual, use your inner compass and intuition and let that guide your decision making.
Until next time,
Safe travels!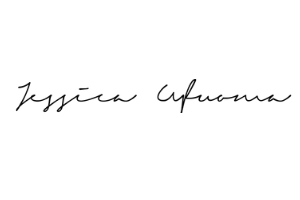 Thank you for reading.