What to Expect on a Kenyan Safari: My Experience and Tips
If I'm being completely honest, the only reason I went to Kenya, was to experience a safari in the famous Maasai Mara.
Kenya came through in other different ways; I got to hang out in the Maasai village, went to an elephant sanctuary, fed giraffes, shopped at the Maasai market, explored the nightlife and food scene in Nairobi, and so much more! But my most memorable experience came from the safari.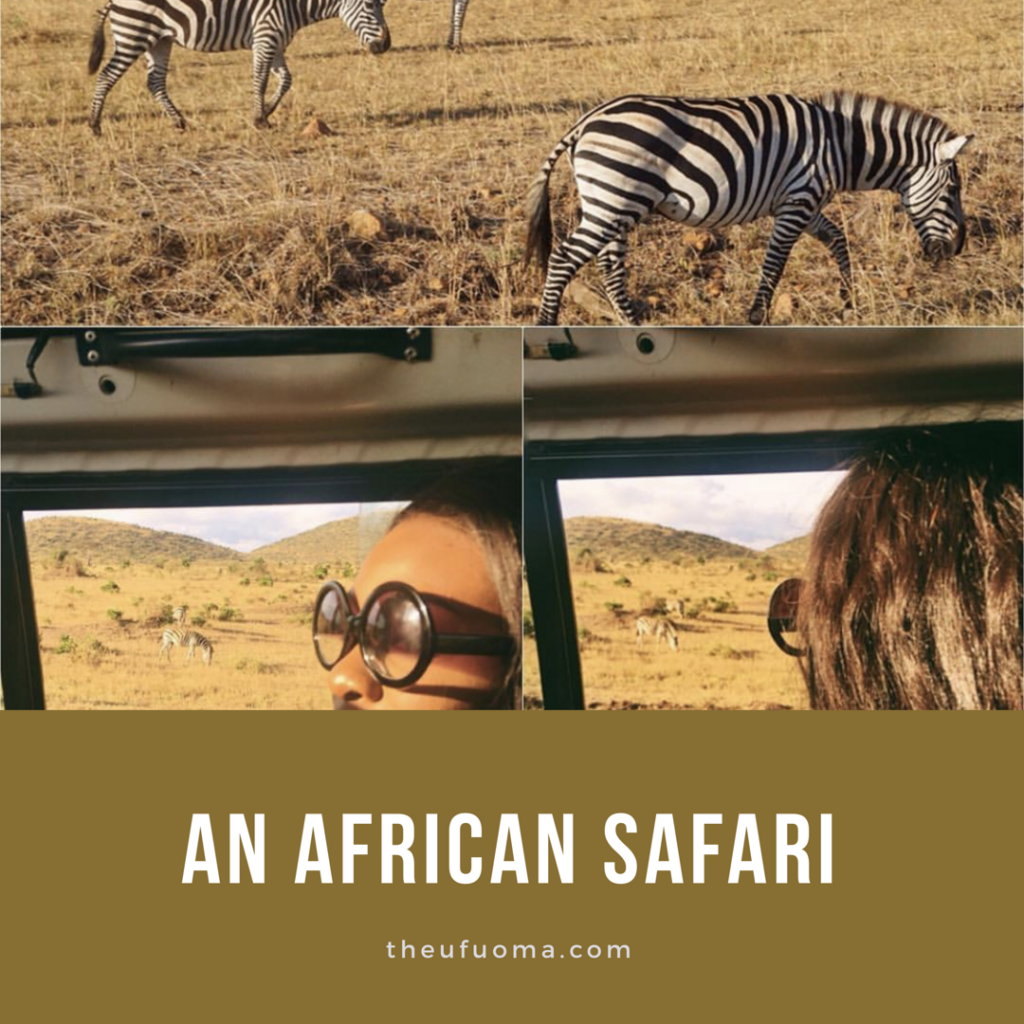 The Beginning
There are so many tour companies in Kenya who offer tours to the safari location, Maasai Mara but I didn't want just any tour company. I wanted one where I wasn't just a number, I wanted something personalized and curated to meet my specific needs. I was so glad to have found Dickson of adventureafrica and was thoroughly satisfied. Contact him on WhatsApp for rates and bookings: +254 721 714458 (Please be respectful and considerate of his time and privacy).
An idea of his cost for a two-day safari (inclusive of lodging and transportation in USD).
Budget Camping: $280
Luxuring Camping: $360
Luxury Lodge: $540
Note: Visa on arrival fee for Nigerians cost $50.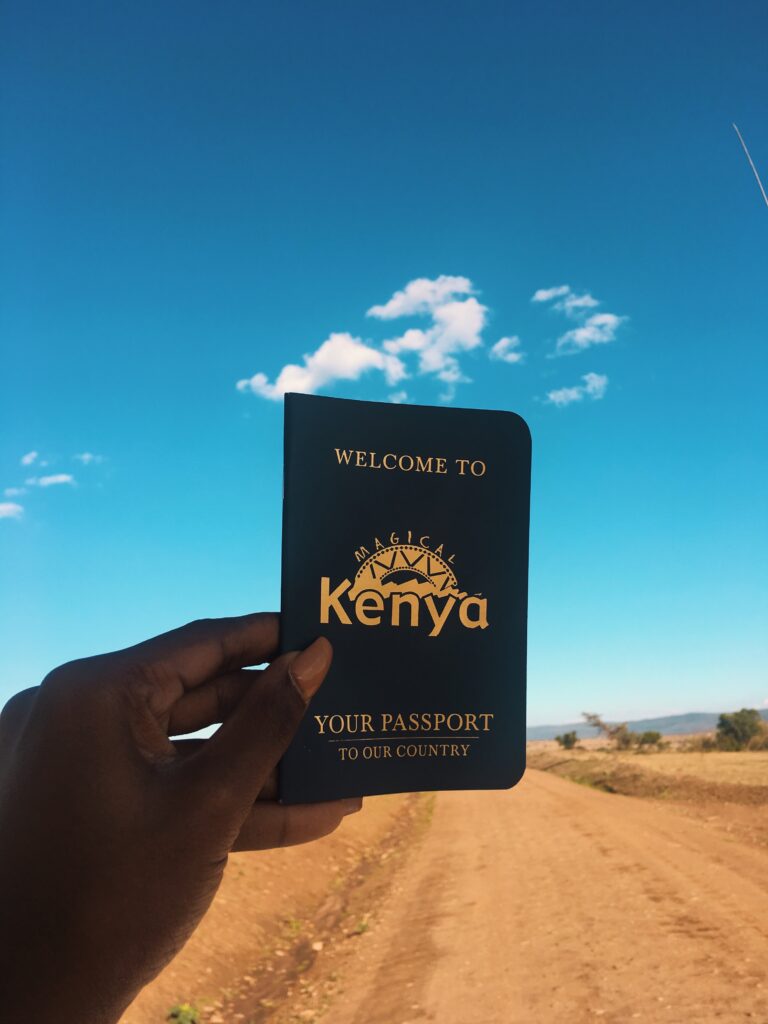 The Journey to Maasai Mara
We got picked up from the airport in Nairobi at 7:30 pm which was very convenient as we didn't have to check into a hotel first and then find a way to get to Maasai Mara. First, we had breakfast at CJ's which was inexpensive and delicious.
From Nairobi, we started the journey to Maasai Mara. While it is a long 9 hour drive, the beautiful stops along the way compensated for it. I particularly enjoyed stopping at the Great Rift Valley View Point and watching its vast vegetation.
We made a few more stops, including a lunch stop and at about 5:30pm, we touched down in Maasai Mara, checked into our camp for the day and went on an evening drive.
Expectation vs Reality: When traveling by road to Maasai Mara from Nairobi, get prepared for a very bumpy ride. It isn't smooth sailing at all – the roads are bad and often "under construction". Make sure to be mentally ready for this reality.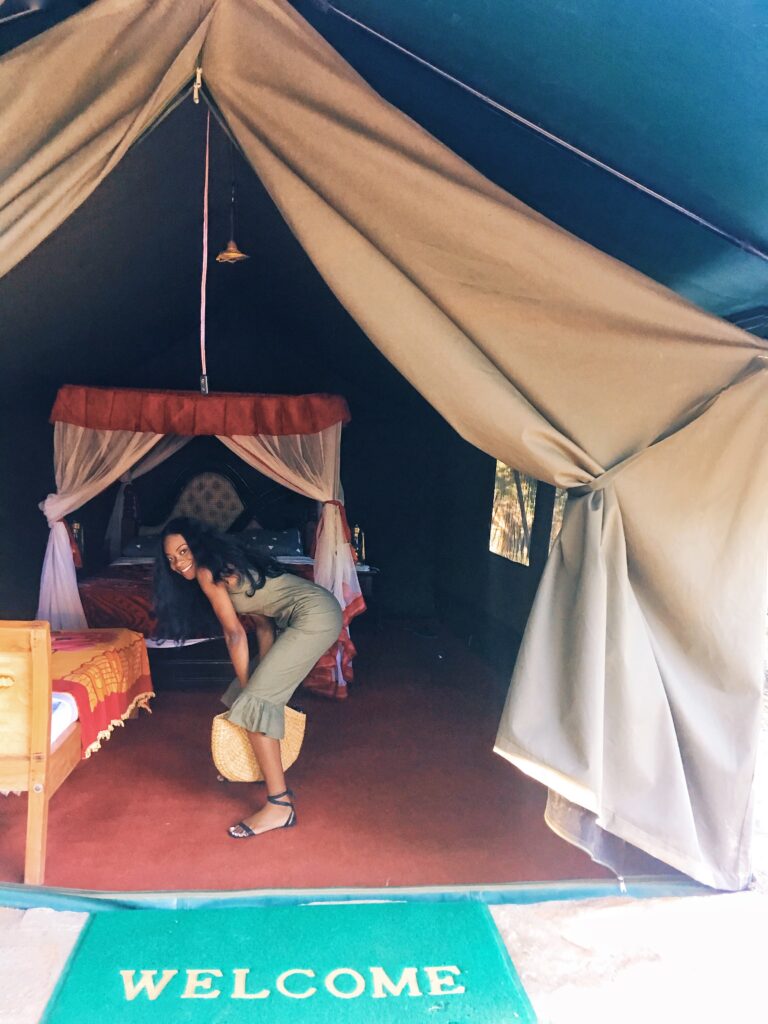 Total travel time: 9 hours
The Evening Drive
At 6:00pm, we set out for an evening drive. It was almost sunset time and the drive to Maasai Mara was very bumpy and a bit difficult. At that point, I started to get apprehensive but I knew there was a greater reward in the end.
Whoohoo! We are on a Safari!
It took me a hot minute to finally take in the fact that I was on a safari in Africa's hottest Safari destination – Kenya. How incredible! We didn't drive too long before we started seeing the animals. First, we spotted giraffes (they are in abundance in Maasai Mara), and then we spotted Cheetahs, Lions (the most exciting), Wildebeest, Zebras, and so much more.
By the time we were done checking out the animals and watching them in their natural habitat, the sun had set and it was time to head back to the camp. The next day, we were scheduled to visit the Maasai Village and I could look forward to that.
Overall Impression of the Safari Experience
Even though bumpy and a bit of a hassle to get to by road, it was worth every single bit of discomfort. I must admit though that after the first round of game drives, I was okay to not do it any further. Some people in the group opted for more hours of game drive but I was content with the two hours I got. I am glad the tour was flexible enough to match our personal preferences.
Tips
Pick a reputable company that matches your needs and preferences.
If traveling by road and you suffer motion sickness, make sure to take the appropriate medication/aid.
Stay hydrated on your journey.
Wear comfortable shoes.
Select a camp wisely – there are budget camps, mid-range camps and luxury camps.
Bring cash with you as most shops on your stop do not accept cards.
Carry bottled water with you.
Manage your expectations – a safari isn't as painless as it seems.
Conclusion
A Kenyan safari, or a safari in general, is a once-in-a-lifetime experience that I think everyone should indulge in at some point in their lives. If you've been considering going for this type of adventure, here's your nudge to go for it.
Thank you for reading. If you enjoyed this post and will like to see more updates, please subscribe here. Follow me on Twitter and Instagram to connect more.
Until next time,