Is Your Passport 'Limiting' Your Travels? How I Maximize My Nigerian Passport
In a 'perfect world', I'll have one of the strongest passports in the world, and save loads of money on visa applications. I'll also be spontaneous enough to hop on a flight to anywhere I want without having to think about visa requirements.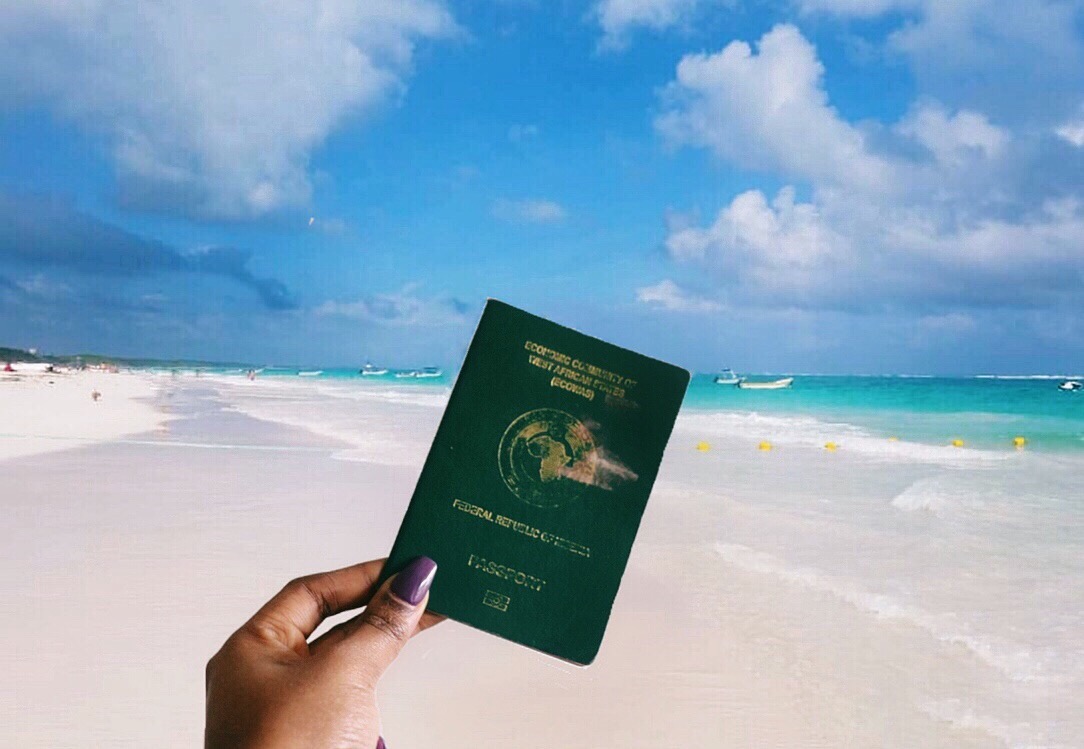 However, our world is far from perfect and I still tote around a passport that is considered, weak. Does that mean I get to sulk in a corner and toss all my travel dreams into a bin? No, I don't and you don't have to either.
Here's how I make the best of my Nigerian passport, and how you can too. Because when life gives you lemons, in forms of visa restrictions, you make lemonades, stuff them in your luggage, and go see the world!
1.) Having the Right Visas In Your Passport
That your passport is limiting does not mean you cannot take steps to improve its usability. Having key visas in your passport can open a world of mobility for you.
i.) I make sure to constantly have a United States' Visa
A valid United States' visa is a great asset to have in your passport. Not only to explore the beautiful states in the country itself, but also because it allows you entry into some other cool countries too. You can visit places like Puerto Rico, Belize, Costa Rica, and Mexico visa-free, just by having a United States visa. You can turn your trip to the states to an epic adventure to one of these other countries. It is worth the hassle and cost, getting this visa.
If you hold a Nigerian passport, our friends at Naija Nomads have put together a list of countries you can visit with a valid United States' visa.
ii.) I got a Schengen visa
Thanks to the EU and its policies, you can explore countries in Europe without the need for extra visas, as long as the countries are part of the Schengen Area. A Schengen Visa gives you access to 26 countries in the EU, visa-free, no border restrictions. I got a visa from the French embassy and I used the opportunity to see not one, but 10 European countries with that one visa. If you can, apply for one, it is a plus in your passport. Imagine if I had to apply to all 10 countries that would have been way too expensive and time-consuming.
2.) Visiting Visa-Free Destinations
I have not taken advantage of this one yet because there is only so many places we can be at the same time. However, the time will come when I will check these countries out. With my Nigerian passport, I can visit about 40 countries visa-free/visa on entry. Some exciting countries I can visit visa-free are Barbados, Dominican Republic, Maldives, Seychelles, Kenya, Mauritius, etc.
Here's a list of visa-free/visa-on-entry destinations for Nigerians. If you hold another passport, just type in "Countries that citizens of xxx do not require a visa to" in your google search and you are bound to find something.
3.) Planning Ahead
When your passport is 'restrictive', you will not have the luxury of going everywhere on a whim. But you can plan! Have a set plan on where and when you want to go. If you decide on a destination, check if you need a visa and if you do, make plans to apply for the visa at least three months before your intended departure date to avoid any disappointments.
4.) Understanding the Visa Application Process
Goes without saying you will still have to apply for a visa at some point. Here are a couple of tips that can help make your visa applications a success so you can go to these exciting places.
1.) Make sure to have complete documentation before you apply for any visa. A rejected visa application doesn't only cost you money, but it can put a dent on your future applications.
2.) Having a letter of invitation can help your application positively, especially from a family member whose relationship with you you can prove.
3.) Some countries will not accept your application if you have no stamps in your passport. (i.e. no previous travel history.) Therefore, you can start by visiting visa-free destinations to build up some "credibility" with your travel history.
4.) Finally, it is always helpful to have some funds in your account because a visa officer will like to know you can care for yourself while overseas with no help from the government. And, also, importantly, that you will return home.
Please note: I am not a visa or travel agent. These tips are given solely based on my personal experiences.
[bctt tweet="Is your passport 'limiting' your travels? @theufuoma shares some tips on how to successfully navigate visa restrictions and see the world." username="theufuoma"]
Please share this post with anyone you think will find it useful. And subscribe to this blog here. I share travel tips, hacks and my travel experiences every Fridays.
Until next time,
Happy travels.