Tips for planning your first post lockdown trip
As the world starts to open up again and air travel starts to pick up, a lot of people are wondering when the right time to travel is. I've personally been taking a very cautious approach and having traveled regionally to the west of Canada recently, I want to share some tips for planning your first post lockdown trip.
My recent travels took me to Western Canada where I explored the provinces of Alberta and British Columbia. I was really impressed by the measures taken by the airline (Air Canada) and the hotels I stayed at. Great social distancing and hygienic measures in place. I felt really confident about my travels and am inspired to continue to travel safely and cautiously for the rest of the year.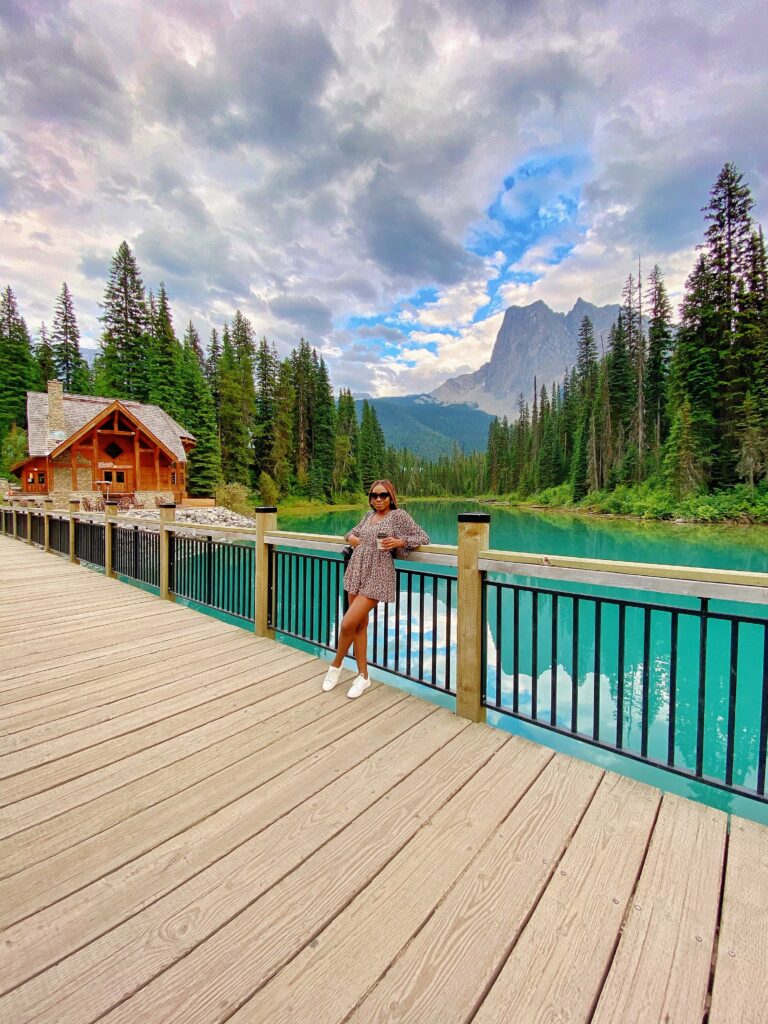 1. Don't forget that corona is still very much around
I had to put this tip first, not to induce fear but to share this very important reminder. When traveling, it's so easy to be carried away with excitement that you forget the current reality: coronavirus still exists. I want you to go through your trip keeping this in mind – not as a play into fear but so you remember to be extra cautious.
2. Pack light
I'm a pack light advocate but now more than ever, if you can, please do! The whole idea is to minimize contact as much as possible and if it can be avoided, why not? Take a carry-on bag with you and pack your essentials. This way, you can get off the plane and go straight to exit or customs, as the case may be.
3. Go digital
If you weren't already going digital, now is a good time. Use apps for everything in order to avoid human contact. Check-in online, buy your baggage allowance in advance, pay for your hotel, taxis, rentals, etc online. Basically, anything you can do online should be done online.
4. Wipe down everything
Make sure to wipe down all surface areas to ensure your safety. I know airlines are taking very important steps to reduce the spread of covid but it's important to do your part too. Wipe down the window area, seat handles, etc. Here's a great resource on how to sanitize your airplane seating area.
5. Pack efficiently
This isn't just about packing well but packing efficiently. Make sure to take disinfectant wipes, hand sanitizers, gloves, etc with you. Some airlines will give you these items (Air Canada does!) but don't take any chances. Make sure these items can also fit into your day to day bag so you can use them when necessary.
6. Stay in good hotels
This is not the time to be too budget conscious that you ignore the important details. I advise avoiding hostels or any shared spaces. I'd even go as far as recommending well-known hotels who have a reputation to protect and you can be sure will go above and beyond to meet a certain hygiene standard.
7. Continue to monitor the situation
Luckily for us in Canada, we have apps that let us know if anyone we may have been in contact with has contracted the virus. There's even a website that reports any cases that may have arisen from transportation (airplanes, trains, buses) and reports down to the row seat. Research to see if your country has this and use this to monitor your trip.
8. Limit the use of public transportation
While traveling, renting a car is a great way to stay socially distanced and safe. I advise limiting the use of public transportation. If you can't rent a car, maybe get a Uber or taxi and be sure to take the necessary precautions.
9. Limit the use of public washrooms
If possible, make sure to do your business before you leave the hotel in order to avoid the use of public washrooms. This will ensure you can avoid contact as much as possible.
10. Have fun!
I had to put this in here as the pandemic can sometimes put a downer to things but remember that life is still happening and you can have fun and experience joy even in these dreary times. As you travel safely, make the most of your trip. I personally felt more gratitude than ever, being able to travel again and I wish you the same and more.
Stay safe!