A Travel Guide to Western Canada: British Columbia and Alberta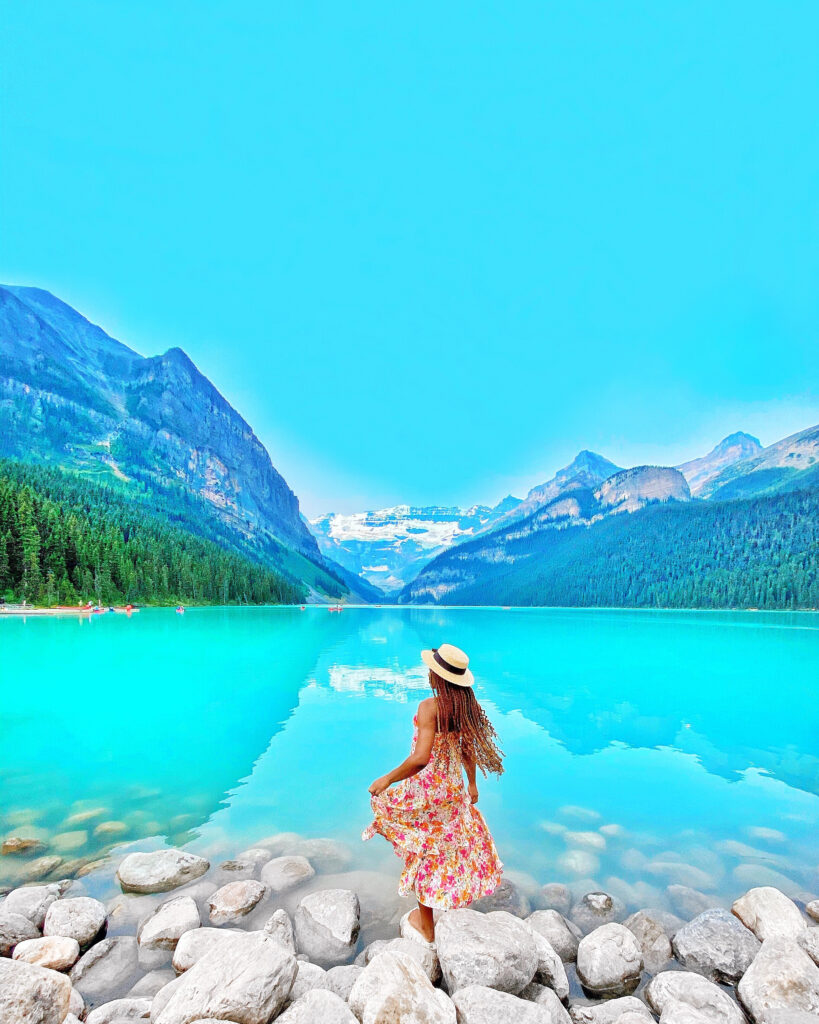 A trip to the westernmost part of Canada, especially in the summer months, is guaranteed to take your breath away. The stunning landscapes make for one of the most picturesque destinations in Canada, and I dare say, the whole of North America.
You may be wondering how to plan a trip there, things to do, where to stay, and so on. This guide will give you the details you need. You are reading: A travel guide to Western Canada. This guide covers some parts of British Columbia and Alberta.
Background
I live in Toronto which is the east of Canada. I and three of my girlfriends went out west and explored Lake Louise, Alberta, Emerald Lake, British Columbia, and Vernon, British Columbia. This guide will cover all three places.
Best time to go
Canada is not an all-year-round destination as it has four seasons – predominantly winter. While I have been to Banff and Lake Louise before, I only went in the winter. Now that I have seen it in both seasons, I recommend going in the summer when there is sunshine and you can fully take in the views of the place. I reckon between July and early September as the best time to go.
First, let's cover Lake Louise
Lake Louise was our first stop for our road trip and it was a great introduction to what Western Canada has to offer. While this wasn't my first time there, it was my first time in the summer and I recommend going here when the weather is bright and airy to really let that blue water shine through.
An important thing to note for Lake Louise
One thing I didn't know beforehand was that we needed to have a pass for driving and staying in Lake Louise for two nights. It's a mandatory Banff entry pass. You need a pass when entering the area regardless of how many days you'll be staying. We paid $60 for two nights. Here's a guide to understanding how the fees work.
Getting to Lake Louise
Upon getting to Calgary International Airport (YYC), we rented a car through Enterprise and drove about two hours to Lake Louise. I recommend renting a car for the entire trip as it makes your movement that much easier.
Where to stay in Lake Louise
There are many options for a stay in Lake Louise but I wanted something close to where all the magic happens. Note that Lake Louise is a small area in Banff National Park and there's not so much to do there. I stayed at Lake Louise Inn which was very central and had restaurants and shops close to it. It was a great stay overall. There is a range of options on Booking.com for every budget and preference.
I didn't get the chance to fully explore the hotel but it had really good ambience and great views of the mountain from our room.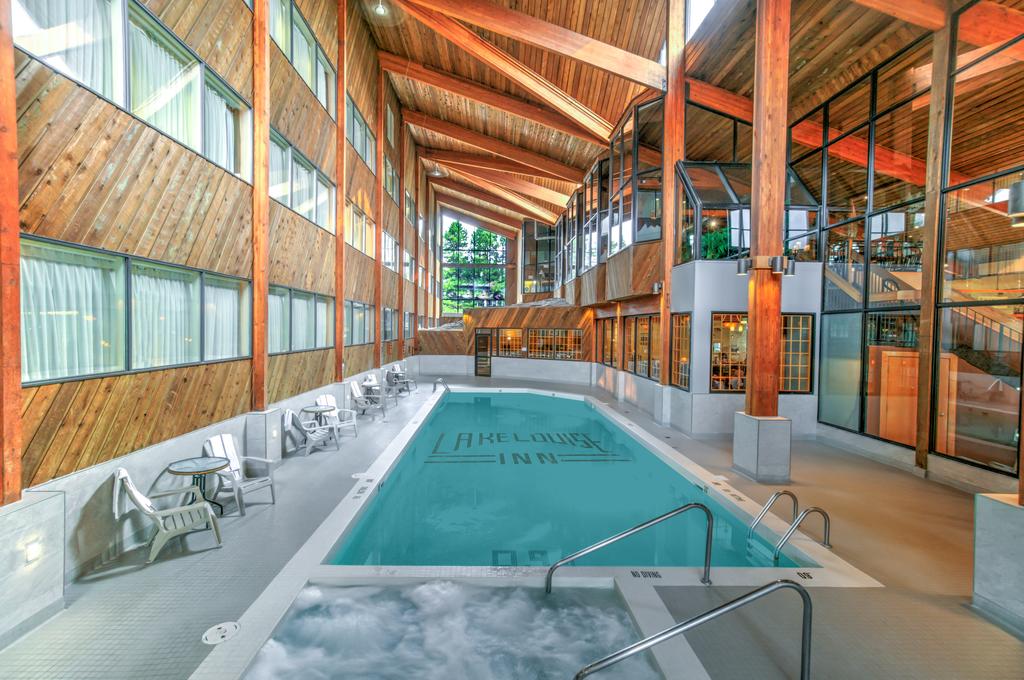 Things to do in Lake Louise
There are a few things to see in Lake Louise. Of course, first on the list is the famous Lake Louise which is the star of the show. Something about this place feels like a page from a story book. It's absolutely stunning and worth visiting.
SEE AND TAKE IN THE BEAUTY OF LAKE LOUISE
This goes without saying but for good measure, I'm stating the obvious. Stay for a moment and just take in all the beauty that is Lake Louise. It's a wonderful place to be.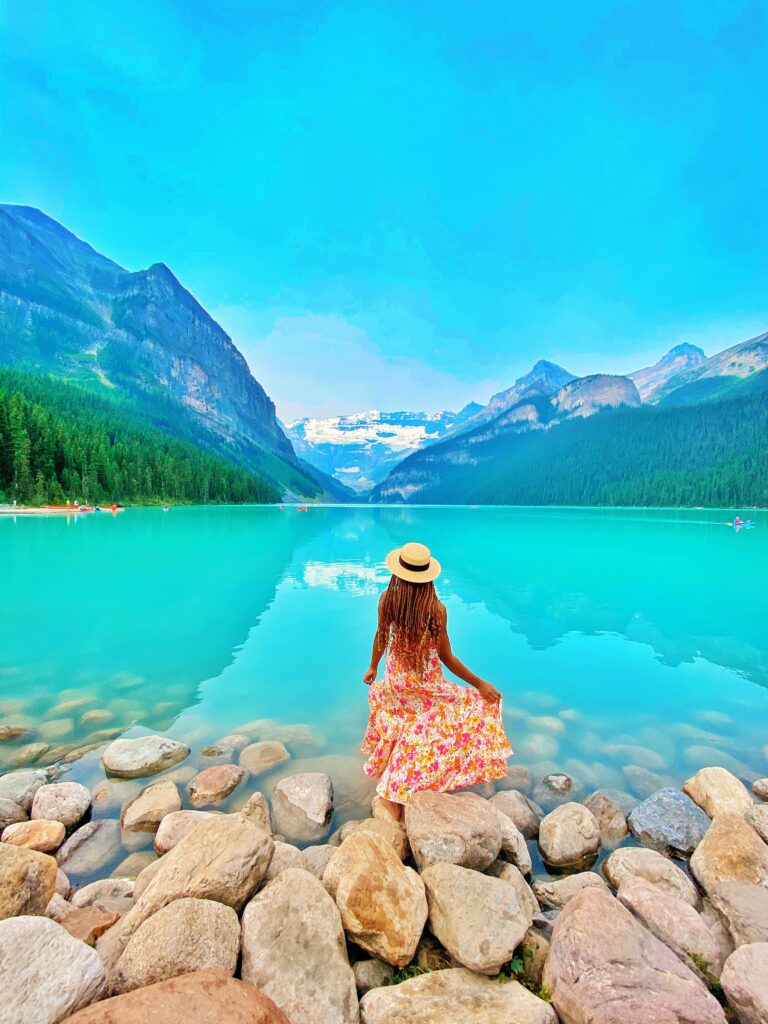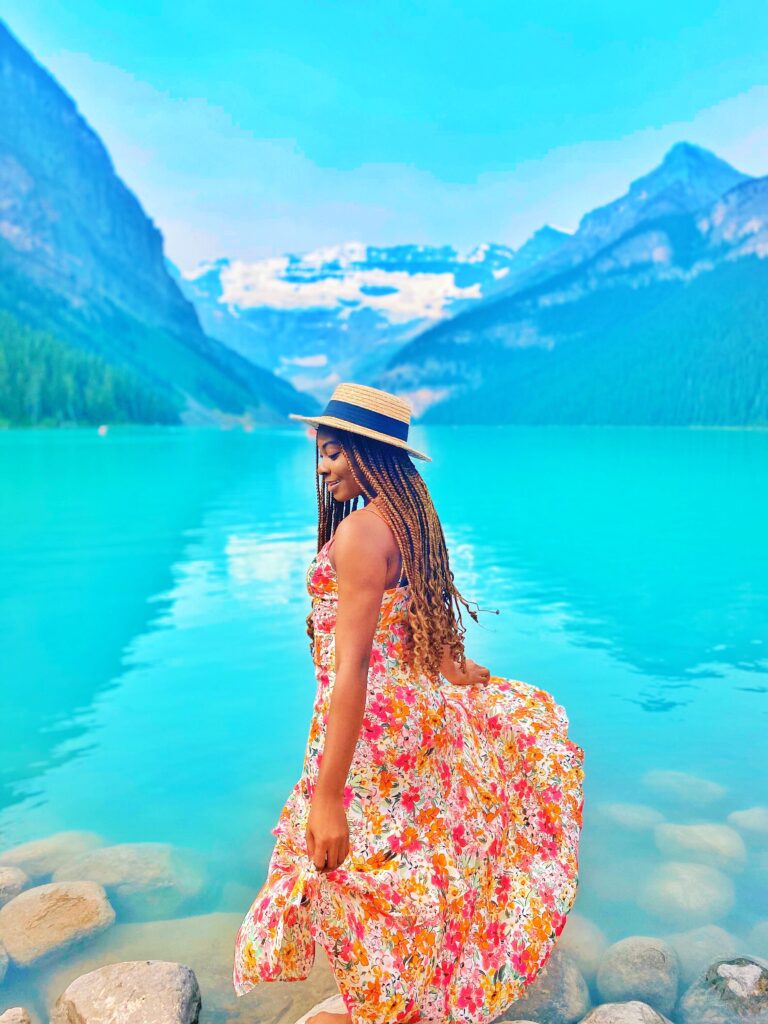 Rent a canoe – $125 for one hour, $115 for 30 minutes
Although many people say that $125 is a steep price to pay to rent a canoe, I think it is a unique experience that's worth the price tag. Many people go to Lake Louise and just take photos from the front but to get an even more enriching experience, canoeing through the waters is highly recommended.
My friends were first-time paddlers and had no problems. The canoeing experience was relatively seamless because of how still the waters were.
PS: A canoe can fit three adults or two adults and a child. You can consider splitting this cost with friends.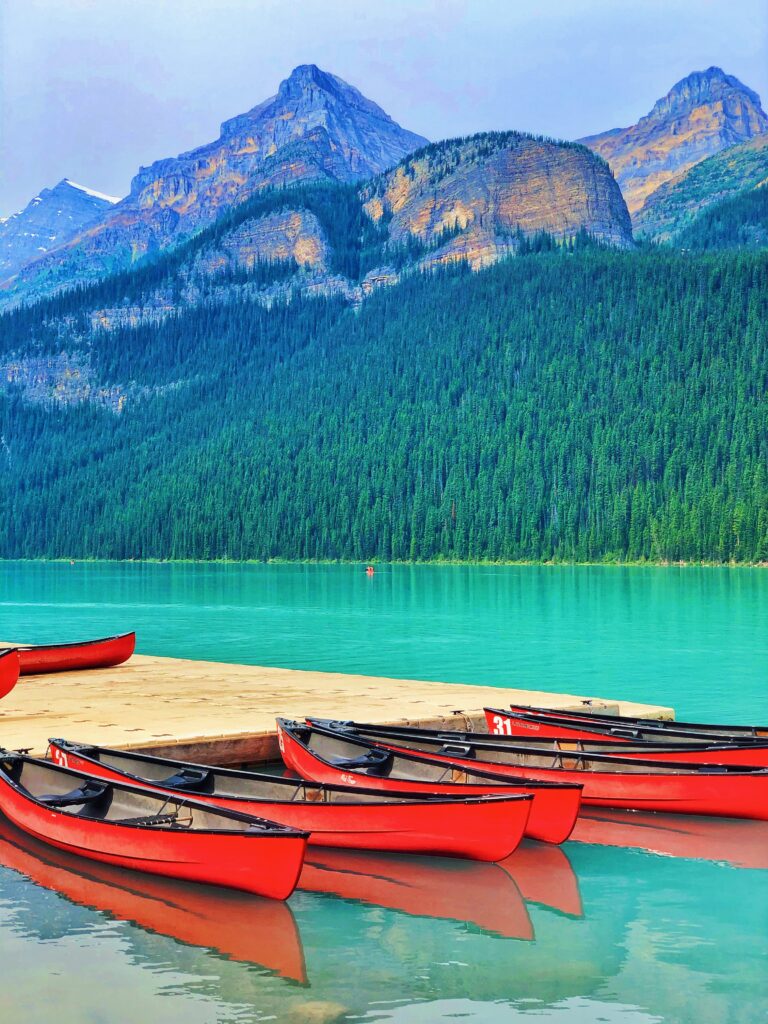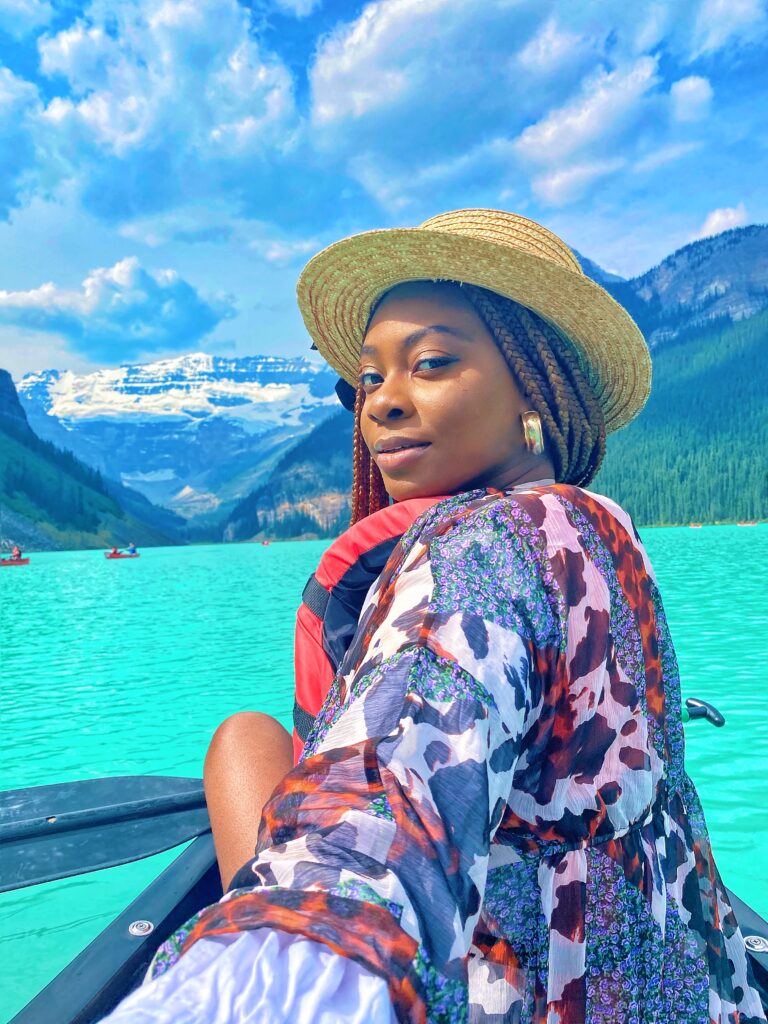 VISIT MORAINE LAKE
Only a short 20 minutes ride from Lake Louise is Moraine Lake and no, they are not the same. Moraine Lake spots this really turquoise color in a way that intensifies much more than Lake Louise does. I also love how the pine trees truly shine on this lake. Worth visiting and entry is free.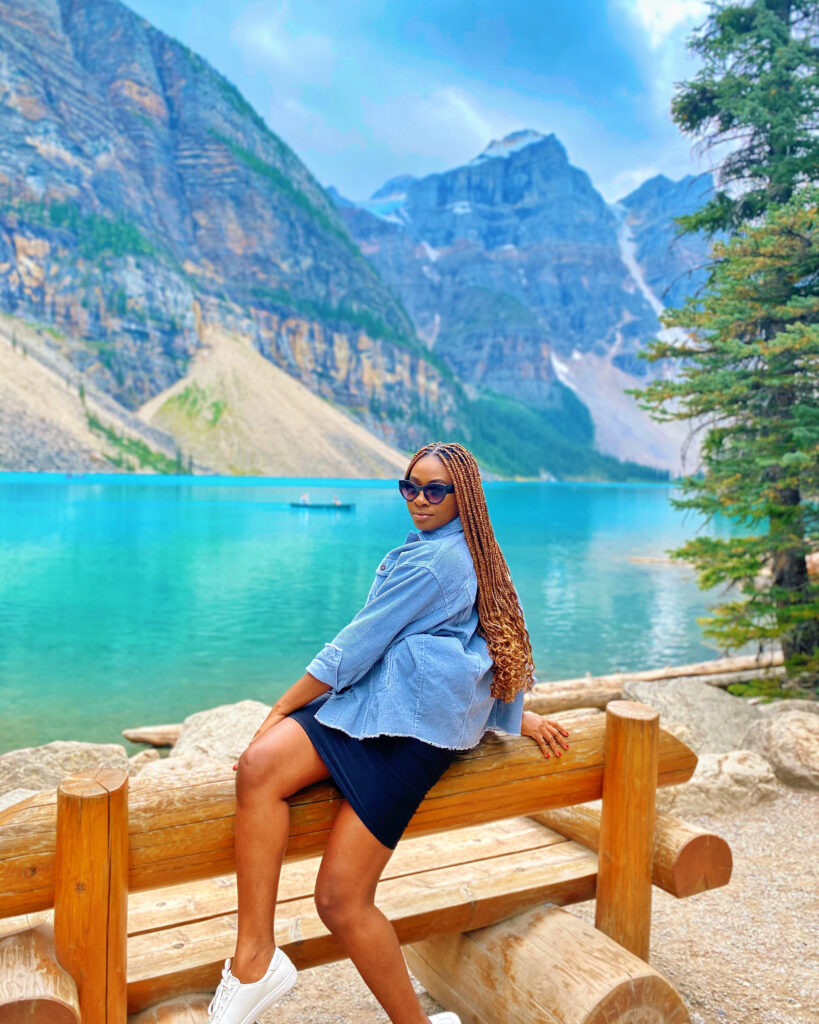 Next, Emerald Lake, British Columbia
After exploring Alberta for about two days, it was time to move on over to British Columbia. There's a lot of ground to cover in British Columbia and I've had my fair share of Victoria and Vancouver so I was looking for other stunning landscapes. Emerald Lake popped up on my research and I knew I had to visit.
Getting to Emerald Lake
Emerald Lake is just 34 minutes away from Lake Louise and the drive down is one of the most scenic rides I have ever experienced. I highly recommend everyone going on this drive.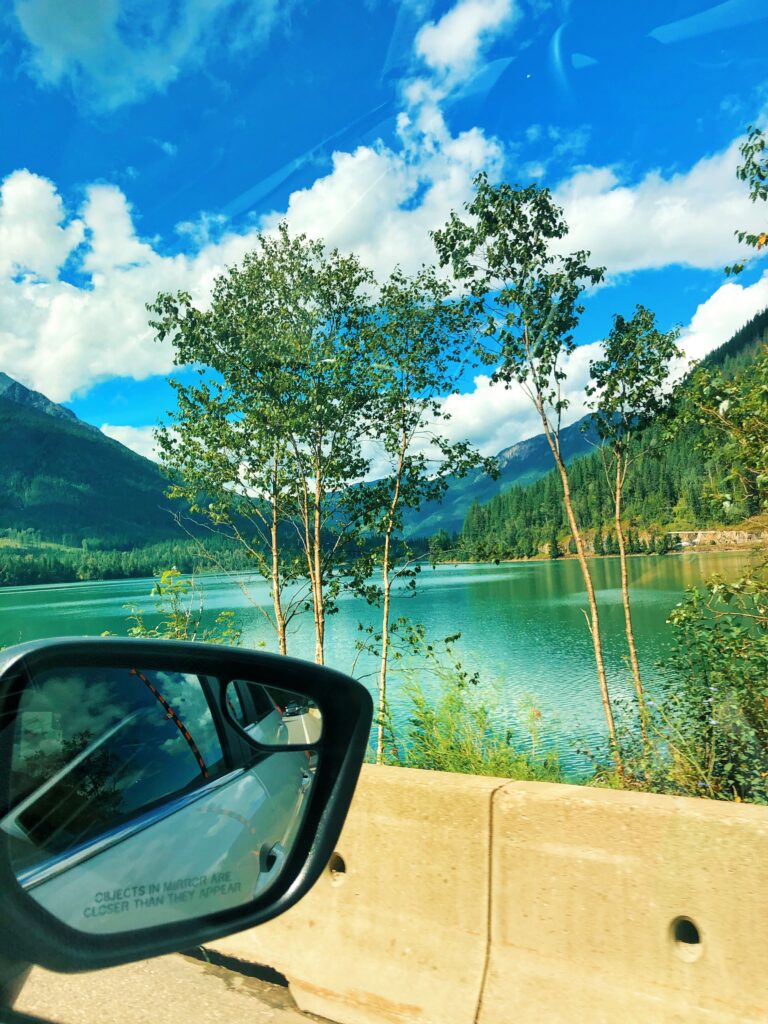 Things to do in Emerald Lake
I'll be honest. I only went to Emerald Lake so I could stay at the beautiful Emerald Lake Lodge and have a chill holiday. I didn't have much planned in terms of sightseeing as I was very content just being wrapped in the beauty of the lake. The lake boasts a turquoise green color that's oh so stunning. If unlike me you have itchy feet at Emerald, here are some things to do.
Where to stay in Emerald Lake
I stayed at the Emerald Lake Lodge and for the experience, it was fantastic. It's a beautiful cabin-style lodge that's worth the splurge. If you can, stay here on your trip. Rooms are usually fully booked so make sure to plan your stay in advance.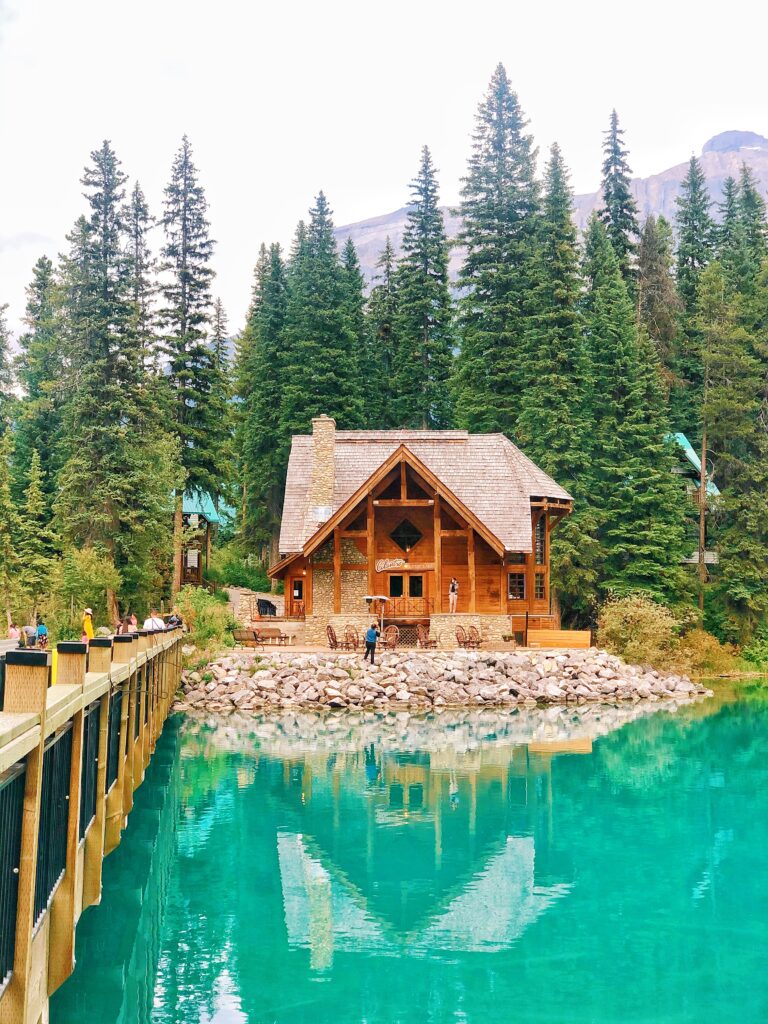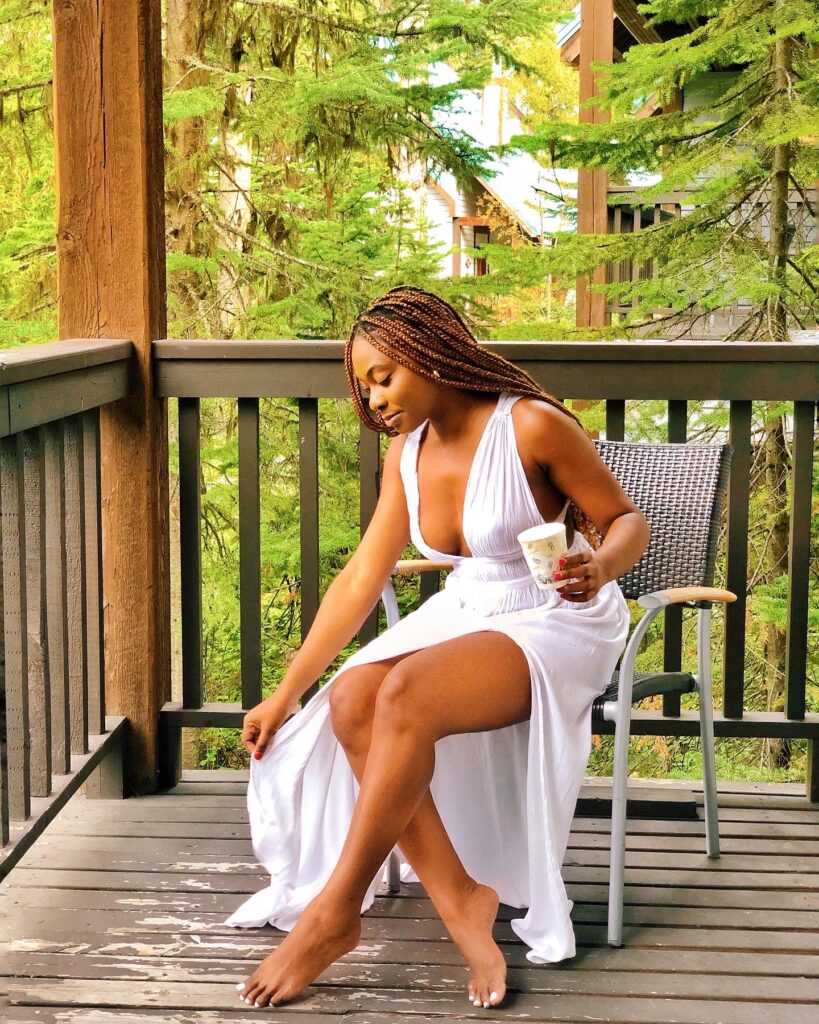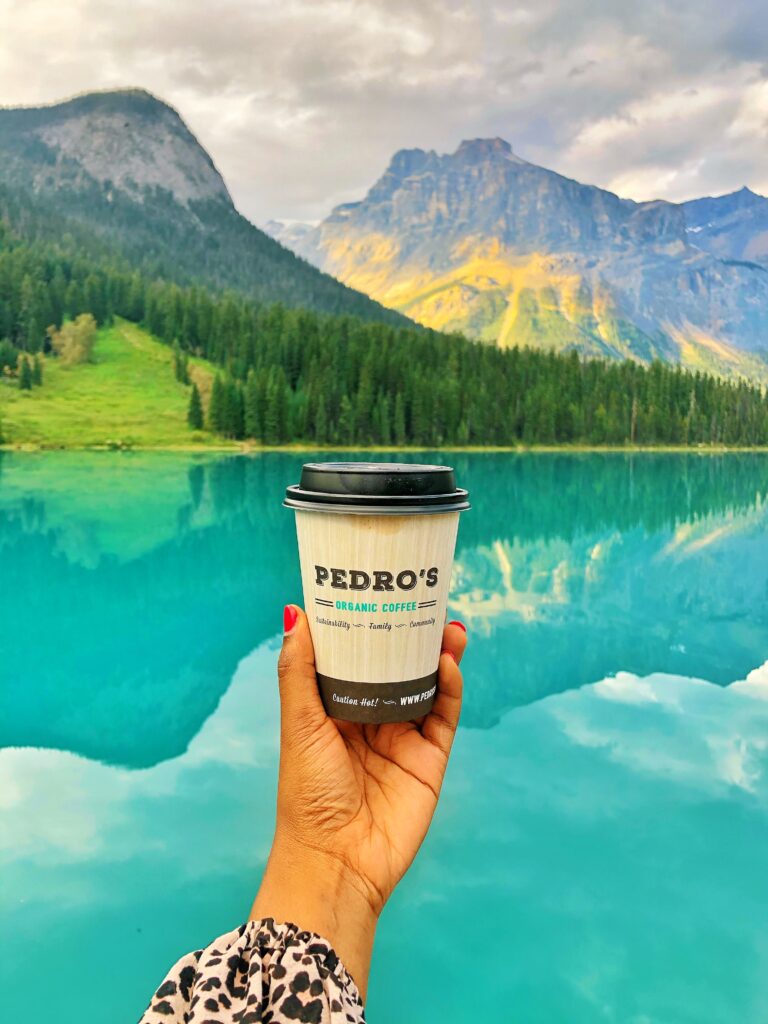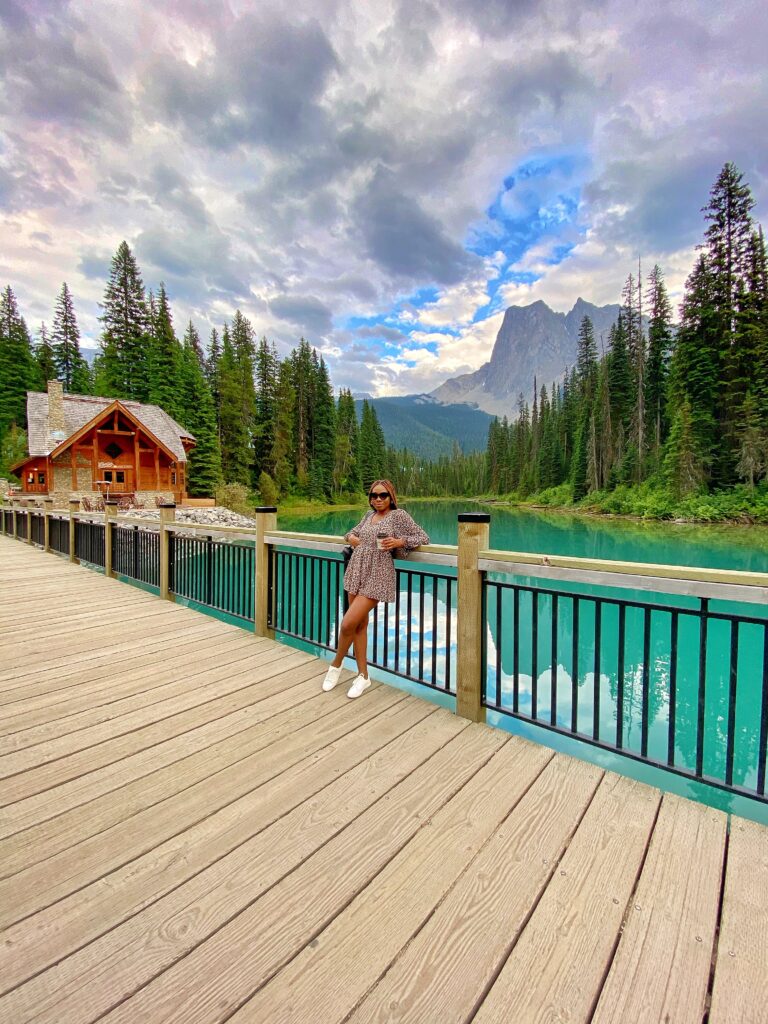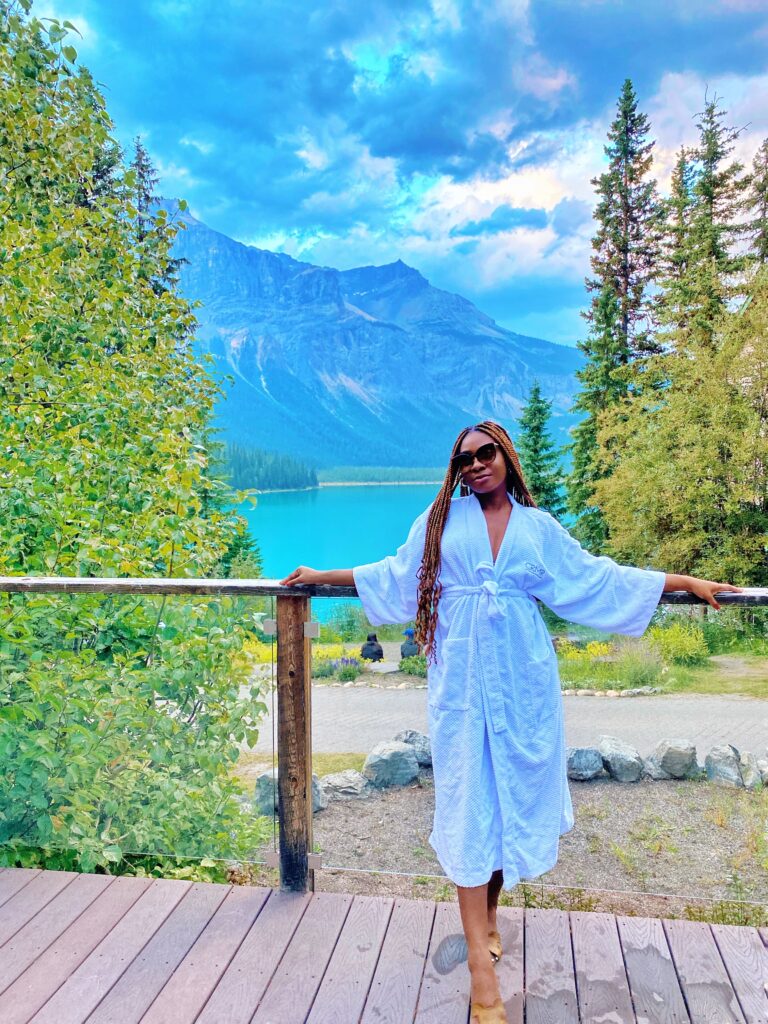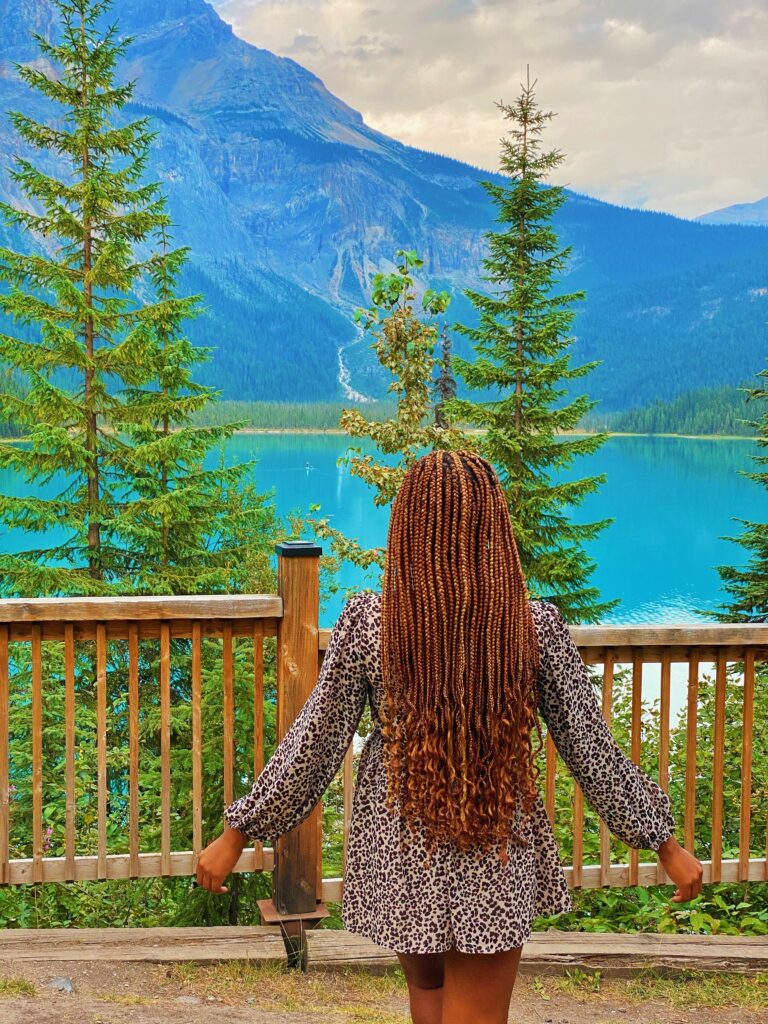 Finally, Okanagan, British Columbia
For the last stretch of our road trip, and what would be the longest drive we made, we went off to Okanagan, the wine region of British Columbia.
Getting to Okanagan
Okanagan is about a five-hour drive from Emerald Lake and this was the longest drive we made on our trip. Like the other drives, this was a scenic route and time flew by quickly as we were engrossed in the scenery and landscape and before we knew it, we had arrived.
Things to do in Okanagan
Okanagan is huge so we focused on Vernon as our base. Okanagan is the wine region of BC and Canada in general so of course, a visit to a vineyard is to be expected. We had booked a wine tour with Quails Gate but unfortunately couldn't make it there in time. It cost $15 per person which was super affordable.
wINE TOUR
A wine tour in the home of winemaking in the country is highly recommended. While I couldn't make my appointment due to time constraints, I still recommend adding this to your itinerary. I read reviews for Quails Gate Winery and also booked a spot for $15 but there are lots of wineries with tours in the region.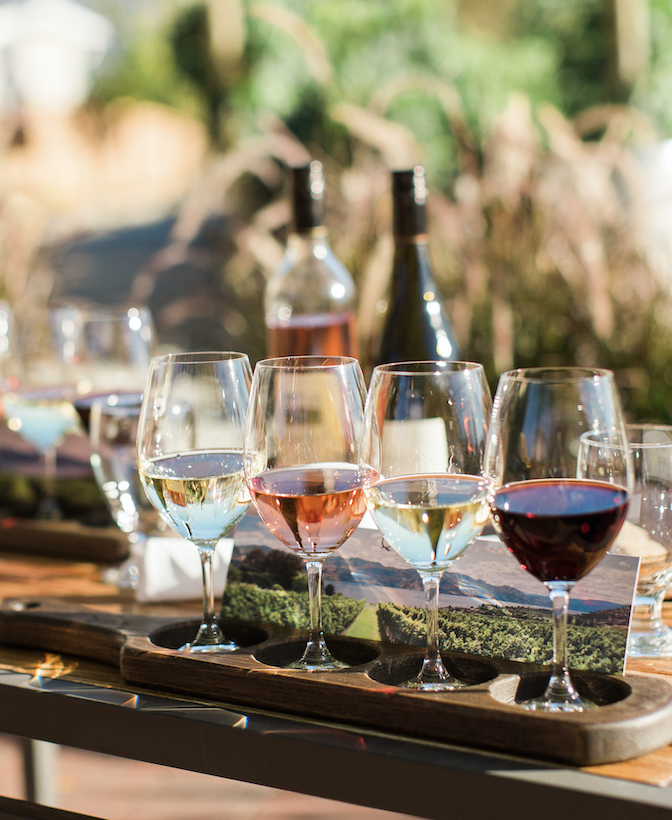 visit a vineyard
Again, when in this region, visiting a vineyard is recommended. I visited the 50th Parallel Estate Winery and the views were amazing. It was amazing watching the sunset on the vineyard and this was the perfect way to end the trip.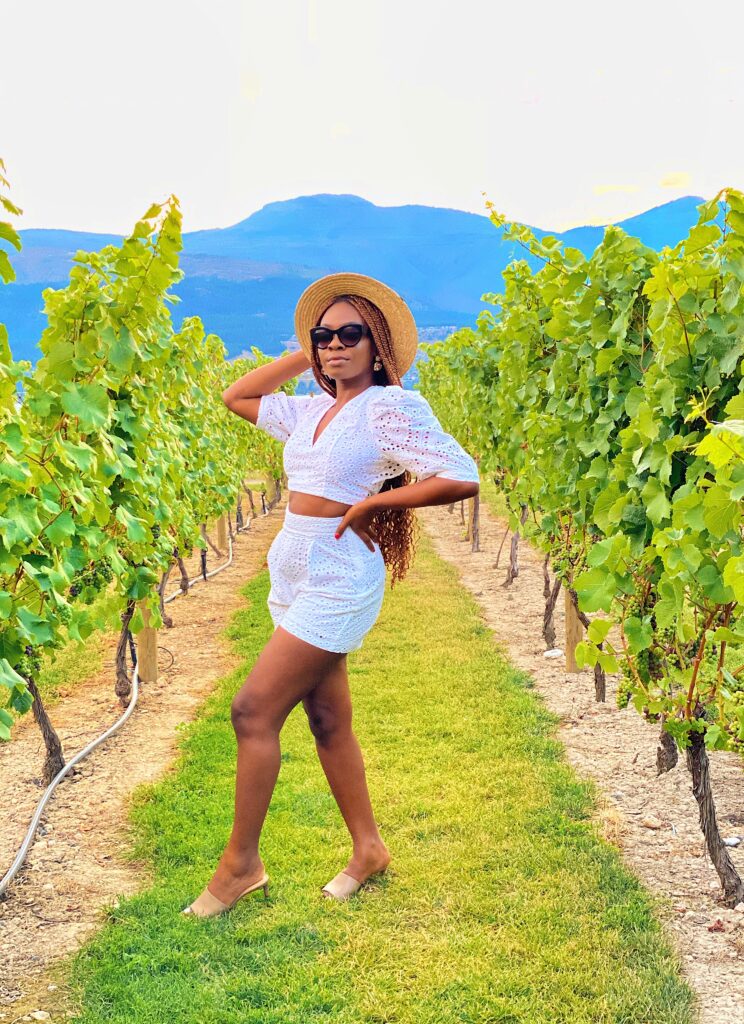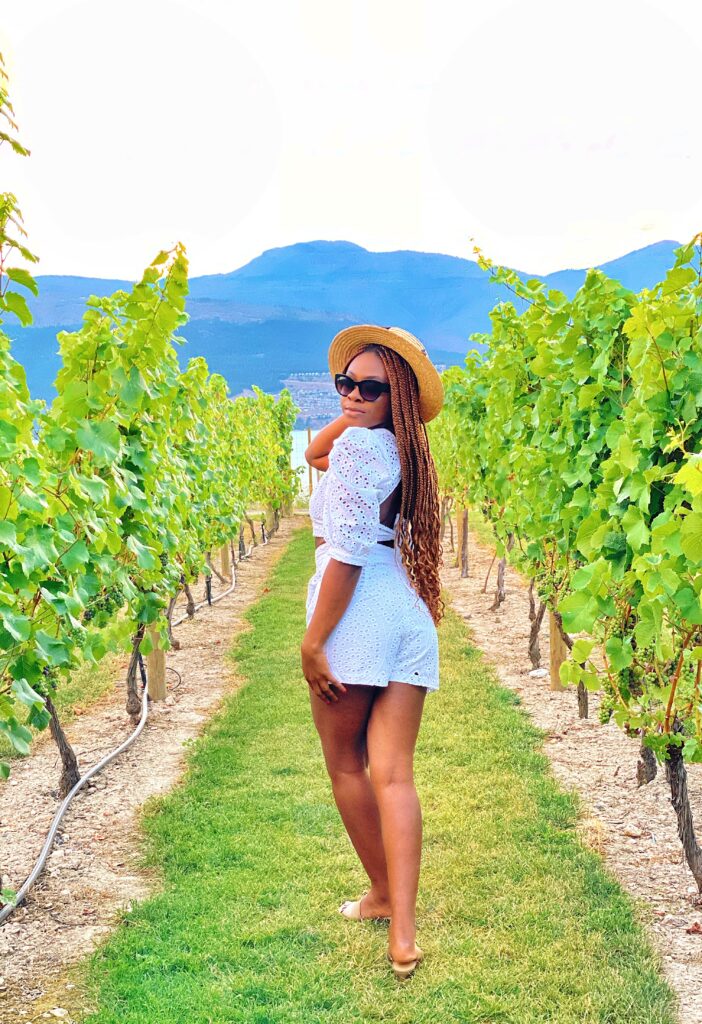 Where to stay in Okanagan
There are plenty of accommodation options in Okanagan but I opted for Sparkling Hill Resorts and Spa for a full-on princess-like experience. Sparkling Hill overlooks the Okanagan Lake and is perfect for a quiet getaway. The views from the room are to die for.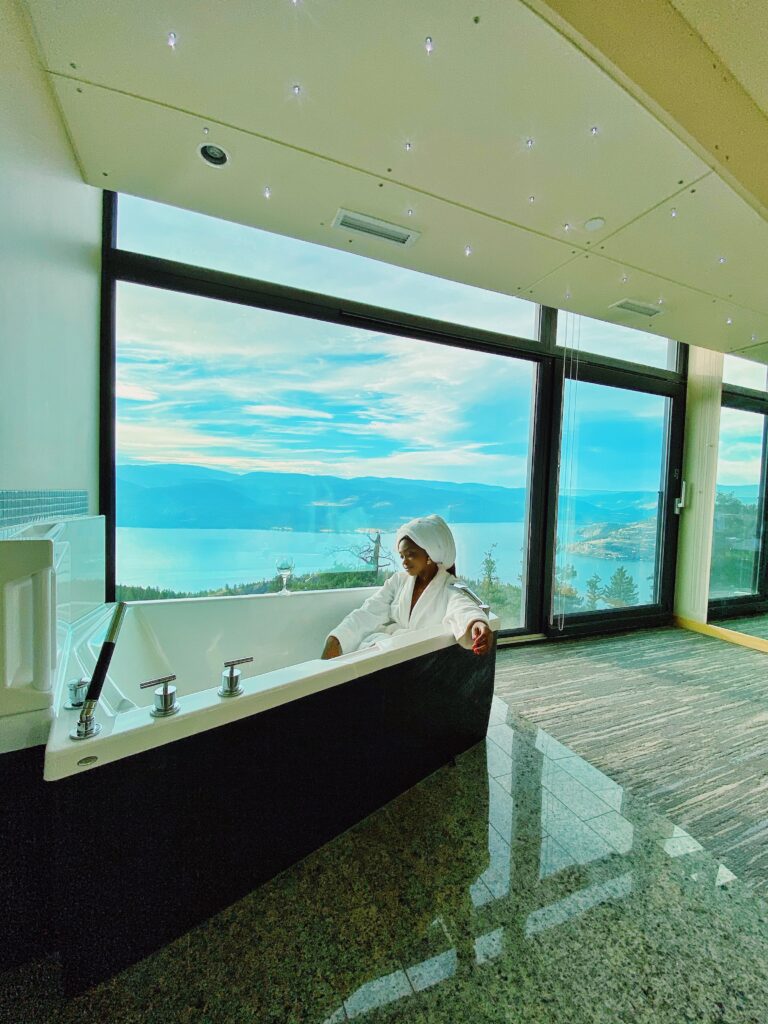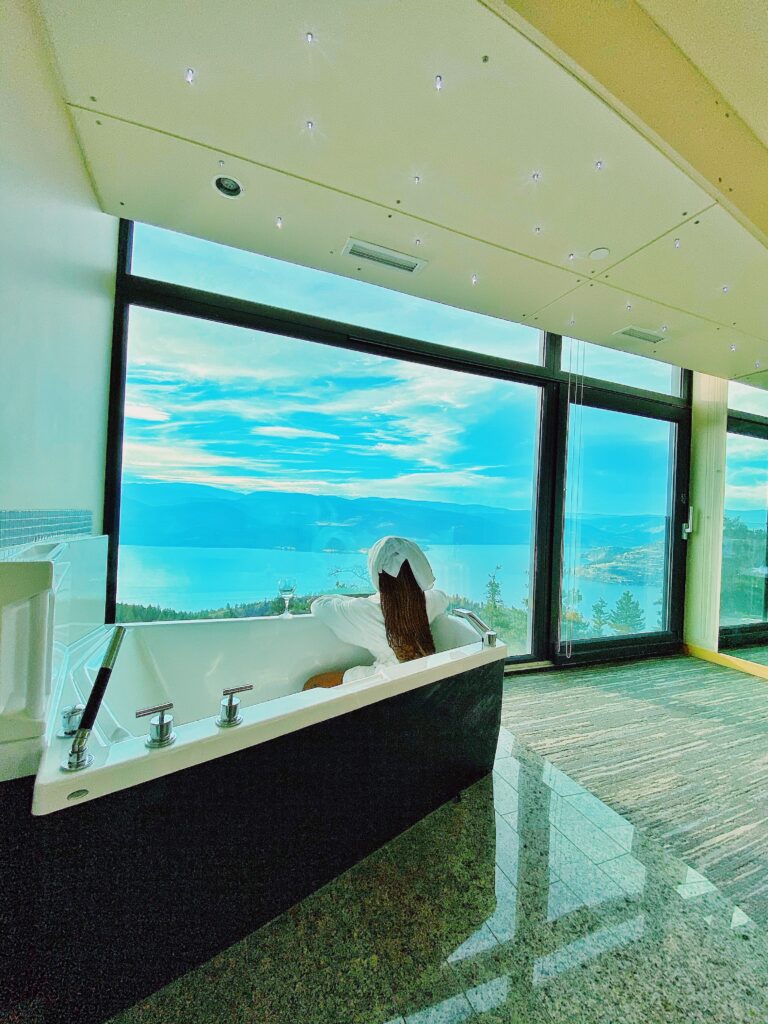 Conclusion
A road trip through Western Canada is one of the best adventures, ever! Especially in the summer months. Grab a few friends, rent a car and hit the streets. You'll love it and have memories for a lifetime. I hope this travel guide to Western Canada helps you plan a fantastic trip there.
If you have any questions, please drop a comment and I'll be sure to respond. You can catch up on more of my travels on Instagram – @theufuoma.
Wishing you safe travels!
Pin this!