The Beautiful Act of Traveling with a Child
Sometimes, I approach travel with a sense of urgency. You know, before a family and more life responsibilities start coming in and I am unable to jet off when I wish. While this might be true and I have always been a strong advocate of traveling while young, Jasmine's story made me rethink it all. Her story is a good one and of the beautiful act of traveling with a child.
I love coming across people who just make things happen and not let life get in the way and when I came across Jasmine, the mother of Hendrix, I was super impressed. She's one super mom who takes her little baby girl on adventures with her. Talk about #mummygoals!
Introduction: Meet Jasmine
Hey, I'm Jasmine. I'm a photographer from Philadelphia. A random fact – One time I went skiing at night and it was really icy. I ended up hitting an ice patch and skiing off a cliff!! The only thing that saved me was one of those plastic orange gates. There is a 99.99% chance that I'll never go skiing again!! (Not even the bunny slopes.)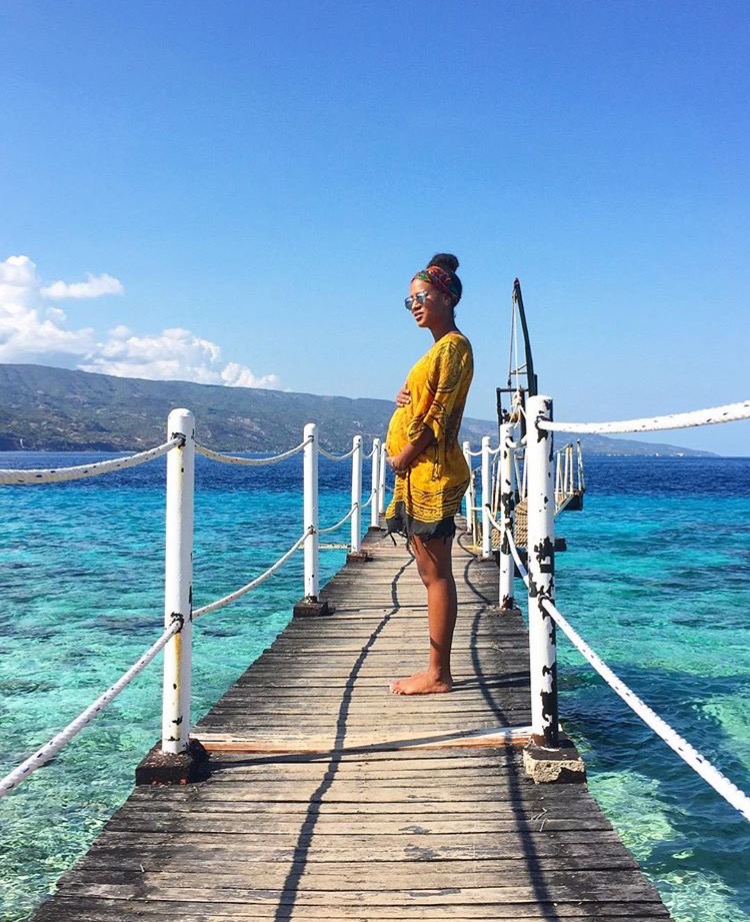 Coolest place Jasmine has traveled to with her baby Hendrix
The coolest place I've been with my baby was the beach in Miami. My daughter (Hendrix) is only 6 months so it was her first beach experience. She loved everything about it, especially the sand! She kept munching on it like it was her favorite golden treat (apple sauce). I spent the majority of the time trying to keep her from eating it, but we had a great time nonetheless.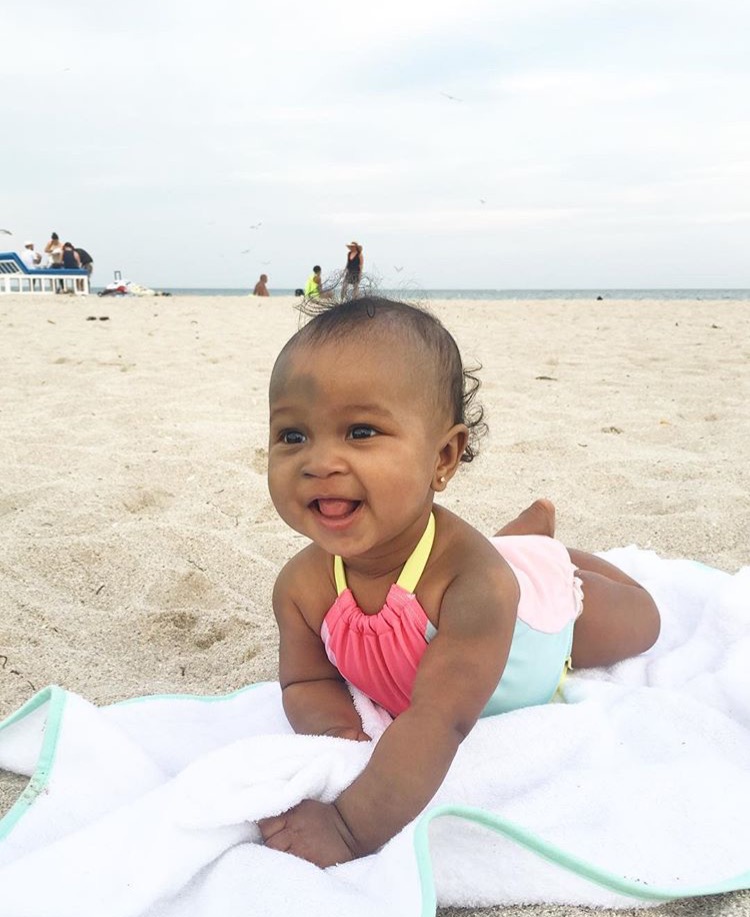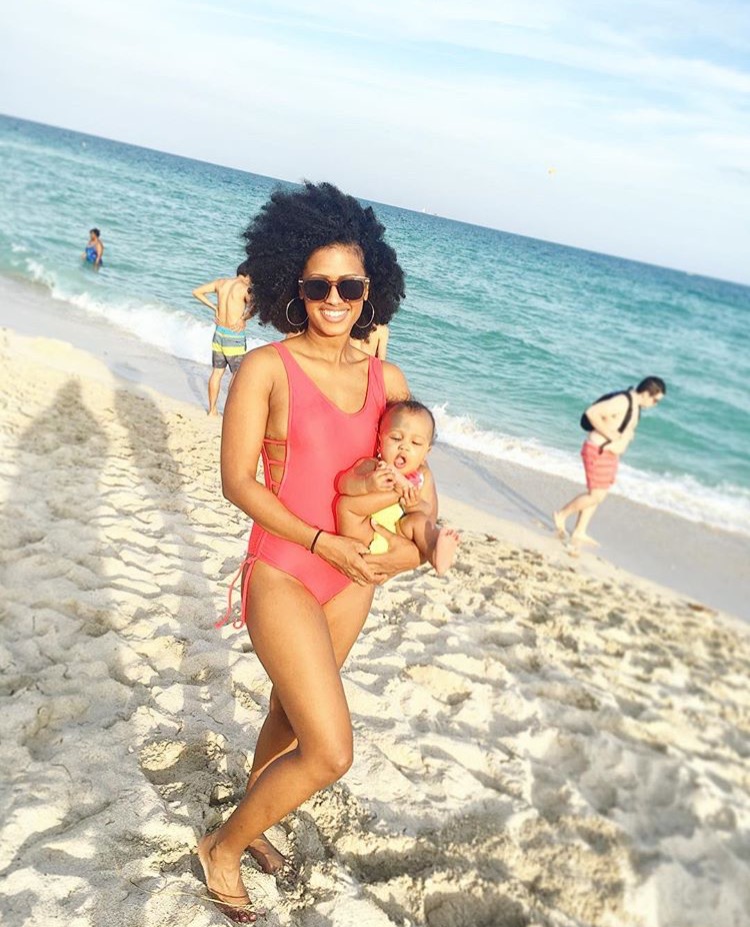 Why do you travel with your baby and what do you hope to achieve with that? Does it impact you in any way?
I travel with my baby because I've always had a natural love of travel. I don't feel like a baby has to limit that passion. If anything, she's just my new permanent travel partner. Your whole life doesn't have to change when you have a baby – you just have to make some adjustments. If something is important to you, you'll figure out creative ways to make it happen!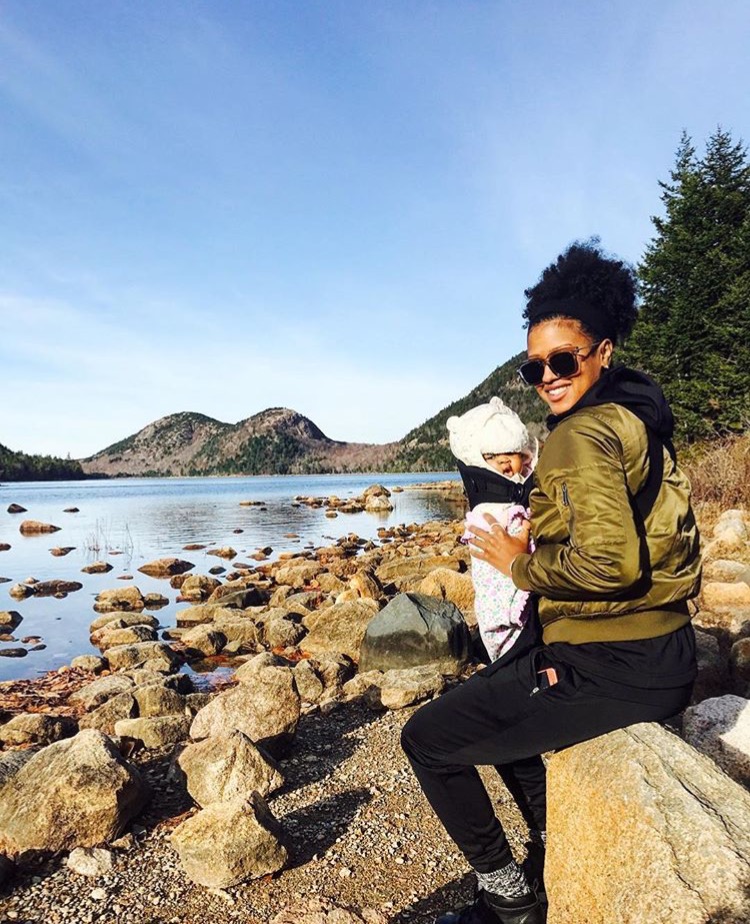 How has motherhood changed your travel views (If it has)? How has it changed you in general?
Motherhood has inspired me to go even harder in every area of my life (travel included). When there's someone looking up to you for guidance, you kind of feel obligated to turn it up a notch. How can I tell her to chase her goals and dreams if I don't chase my own? I want to accomplish every personal goal so that she feels empowered to do the same, no limits and no excuses.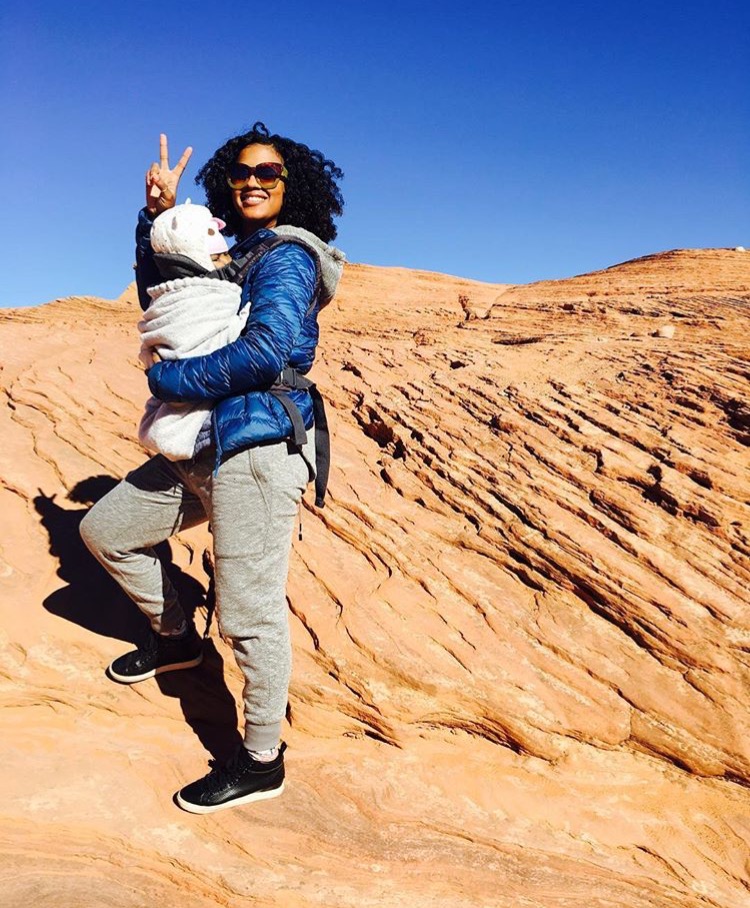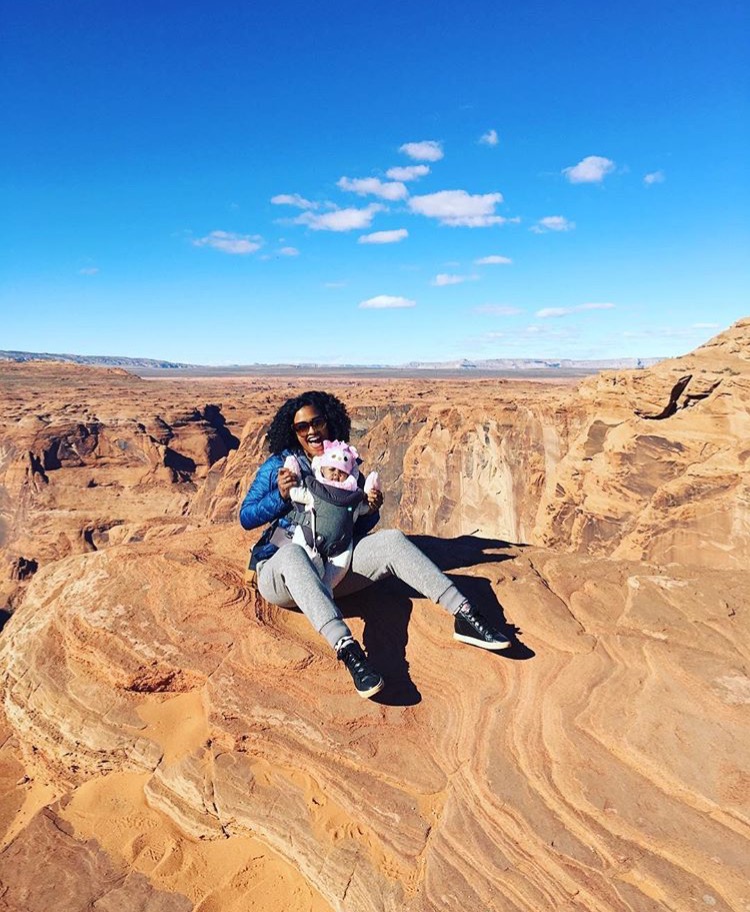 Jasmine's tips for mothers who want to travel with their child(ren)
One travel tip for other mothers  – don't over think and over research. Just book a trip and go from there! Everything you may be worried about can be figured out. Just go – you'll be so proud of yourself later. Babies are super durable and can withstand more than you think. I mean, there's babies who are raised in the jungle and are just fine! (I've see them with my own eyes)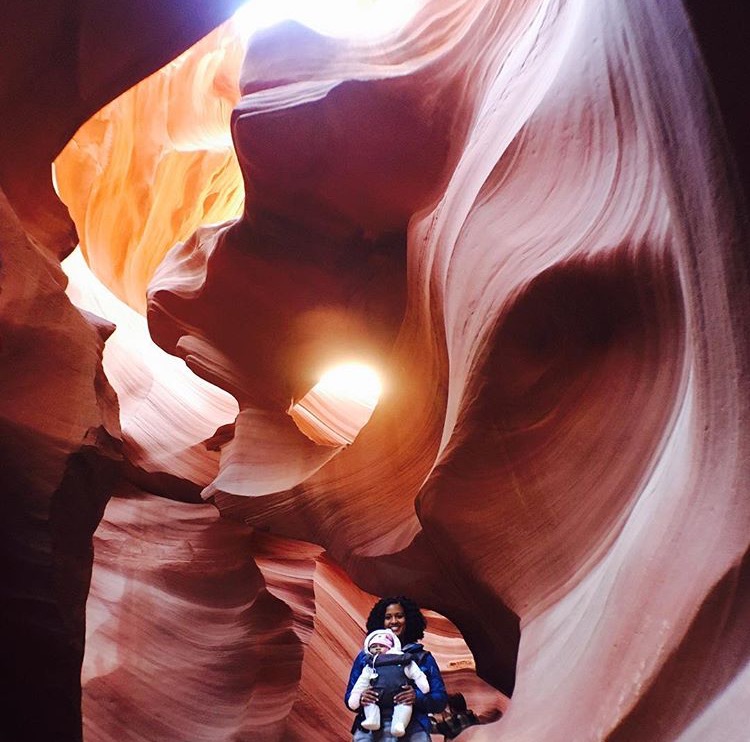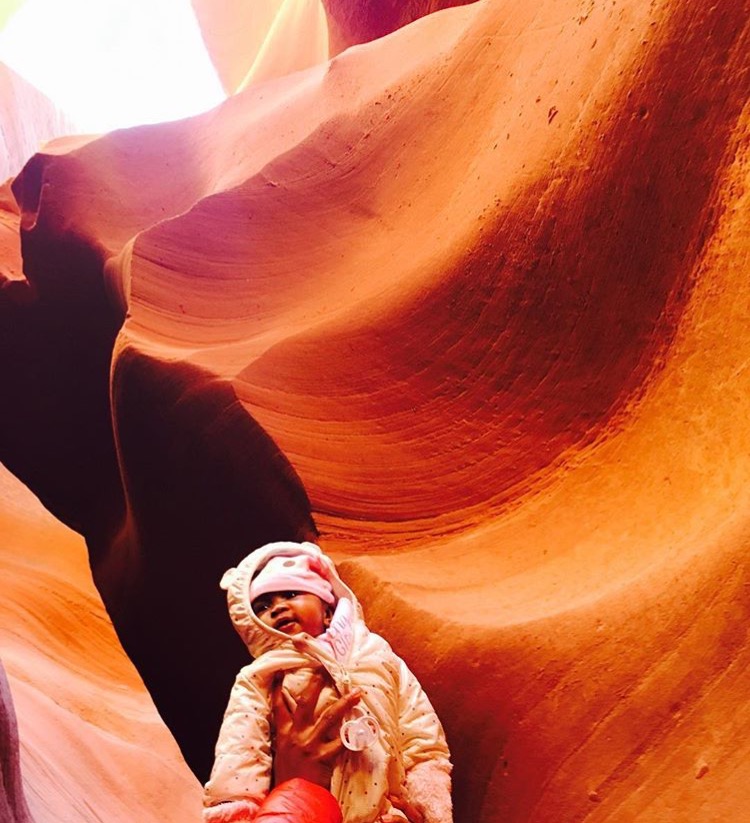 Final words by Jasmine
"Do what you can with what you have." I love this quote and I apply it to every area of my life. A lot of times, we don't start things because we think we need a bunch of resources to do so. The same applies to travel. Adventures don't have to be expensive and super planned out. Don't let limited resources limit your experiences. You'd be surprised how much fun you can have locally or domestically. (national parks are a great place to start!)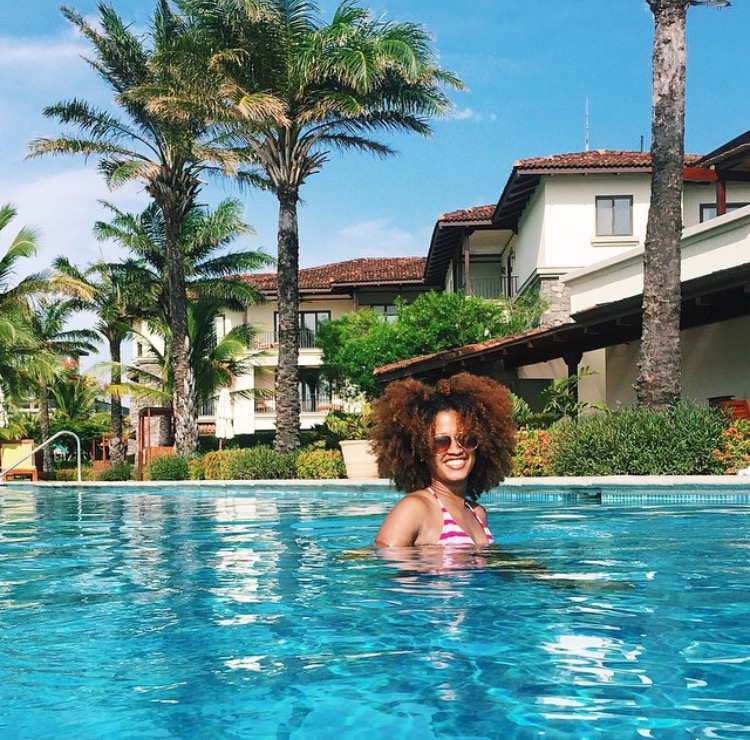 ---
Now, isn't that really inspiring? A lot of people (guilty as charged) are of the view that life somehow slows down when a child comes but Jasmine has taken this opportunity to gain a travel partner and is doing it so well. It might not be as easy as jetting off by yourself but the memories will be worth it. So, let nothing stop you.
Follow Jasmine on Instagram: @JasmineAlston and catch up with her adventures.
---
So tell me, will you consider traveling with a child? All the mamas (and papas) in the house and of course, the future ones. I hope this inspires you to go out and see the world with your little one. Will you do it?  Let me know your thoughts in the comments!
Click here to read more inspiring stories on theufuoma.com. Want to read about my travel experiences? Here. Need helpful tips to help you travel better and realize your travel dreams? Here's the plug.
Not subscribed to the blog yet? Simply leave your email address below and you will get my latest posts in your inbox. Do it 🙂
[wysija_form id="5″]
With love,