A Travel Guide to Tulum, Mexico in 2021
The first time I went to Tulum in 2018, I was captured by the beauty and boho-vibes it gave off. At that time, Tulum was fast becoming a tourist favorite, with lots of people adding Tulum to their bucket list. Fast forward to 2021, a time when the coronavirus pandemic was in full force, Tulum remained a hot spot for tourists who wanted a break from the regular routine-induced lockdown. Here's a A travel guide to Tulum, Mexico in 2021.
Why Tulum?
Tulum and Mexico in general were hotspots for tourists even in the pandemic because of their rather lax and laid-back restrictions. You didn't need a negative test to enter the country, all you needed was to fill out a declaration form online, screengrab the barcode it generated, and show it at the Cancun airport for scanning. And voila, you're all set.
Entering into Mexico
Entering into Mexico was fairly straightforward. With no covid-19 test result required, or quarantine needed, you could enter and start exploring as soon as you drop your bags. I flew into Cancun International Airport and I have to say the airport was packed full of tourists. Maybe it's because I flew in on January 2nd, the day after the New Years, but I was surprised to see so many people traveling. Well, I was also guilty as charged.
When you enter, you go through the typical customs and you're handed over a tourist card (this has always been the case.) Don't lose that tourist card, as you'll need it to exit Mexico. And if you do lose it, you'll need to wait in line and pay $50 to get another one. Long story short, don't lose the card.
From Cancun International Airport to Tulum
There's no local airport in Tulum (yet, one is being built as we speak, to be unveiled in 2023) so to get from Cancun Airport to your hotel in Tulum, you'll need to either take the ADO public transport bus or opt for convenience like me and get a private transfer. If you want to go the ADO bus route, it's cheaper and you can either get the tickets online (make sure to translate the page to English) or get it at the airport when you arrive. For your peace of mind, buy your ticket in advance.
If like me you're opting for more comfort, you can book a private transfer here. It's actually not as expensive as it sounds and you get to drive in safety, comfort and enjoy some air condition.
Where to stay in Tulum, Mexico
You'll be spoiled for choice when it comes to options to stay in Tulum. From budget-friendly villas to luxury villas like the one I stayed at, Jungle Keva Tulum. Jungle Keva was perfect – it offered a serene and calm ambiance and was the perfect retreat to kick off the new year. I especially loved the bathroom decor and not to mention, the food. The food was absolutely delicious and fresh. This entire place I'd say is good for the mind, body, and soul.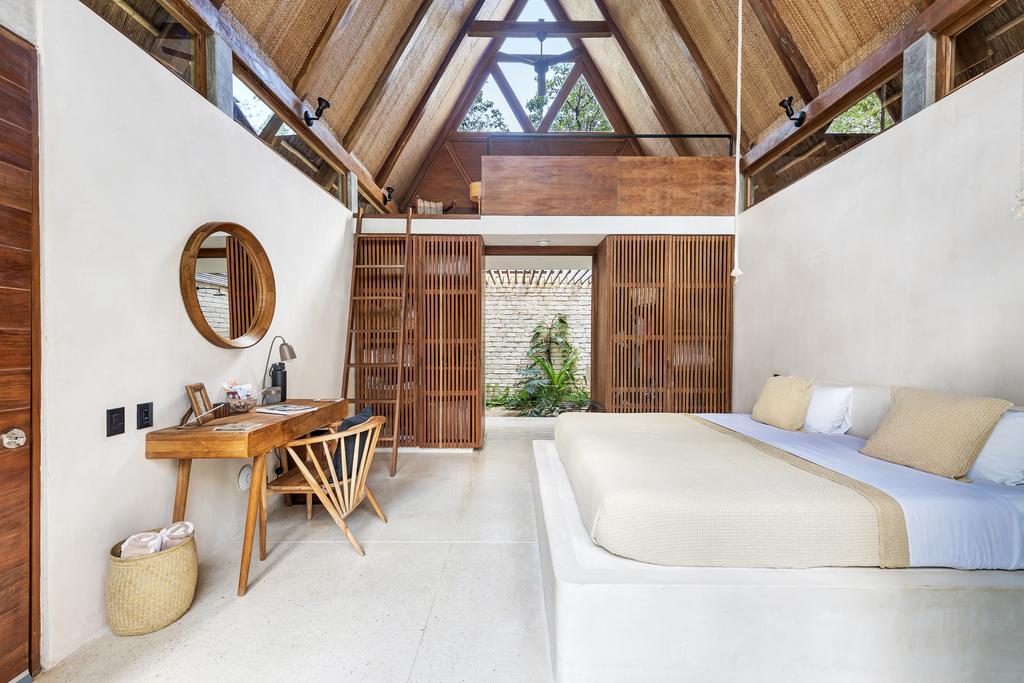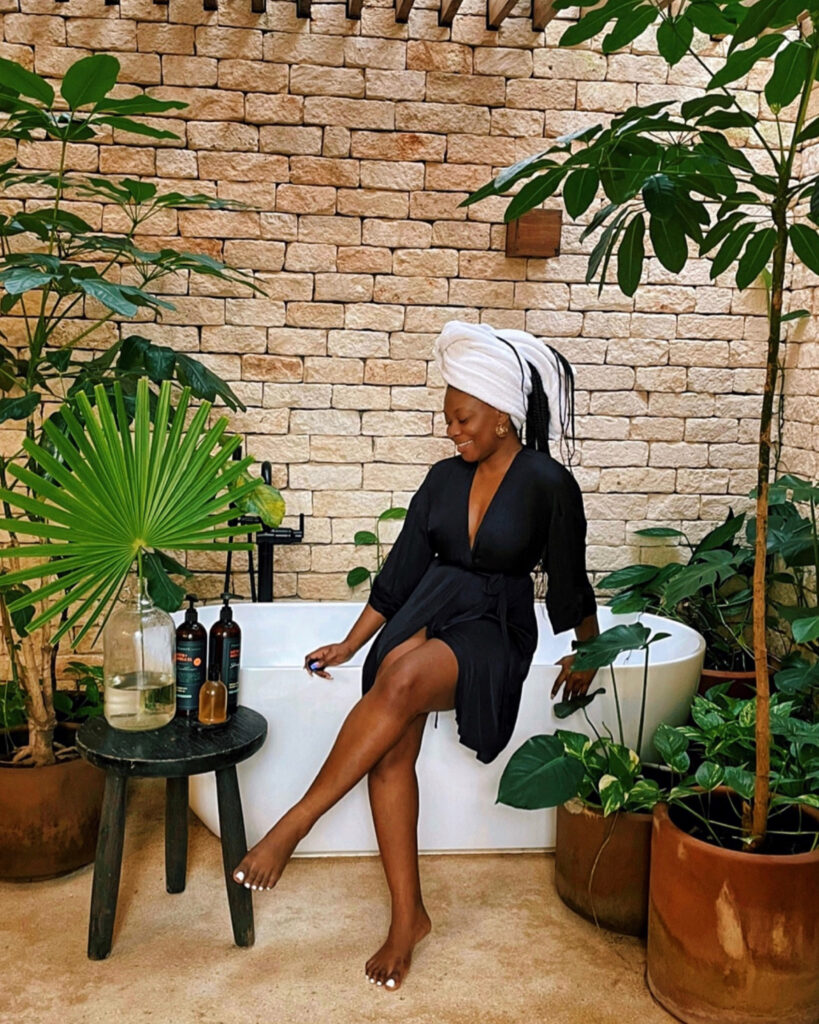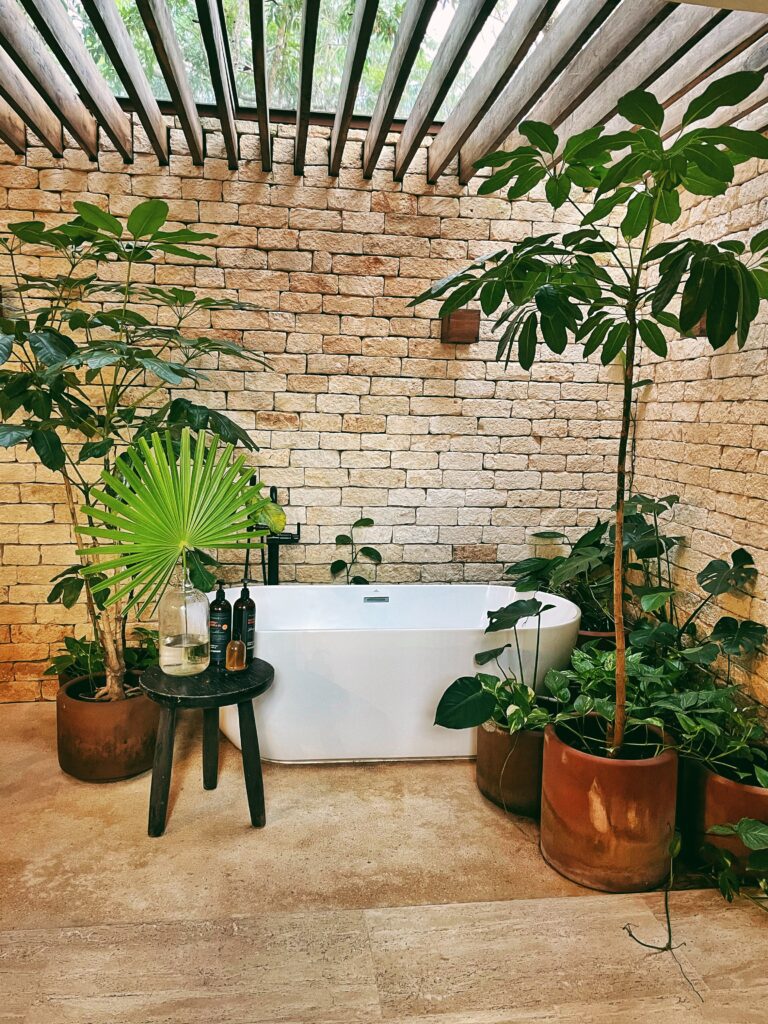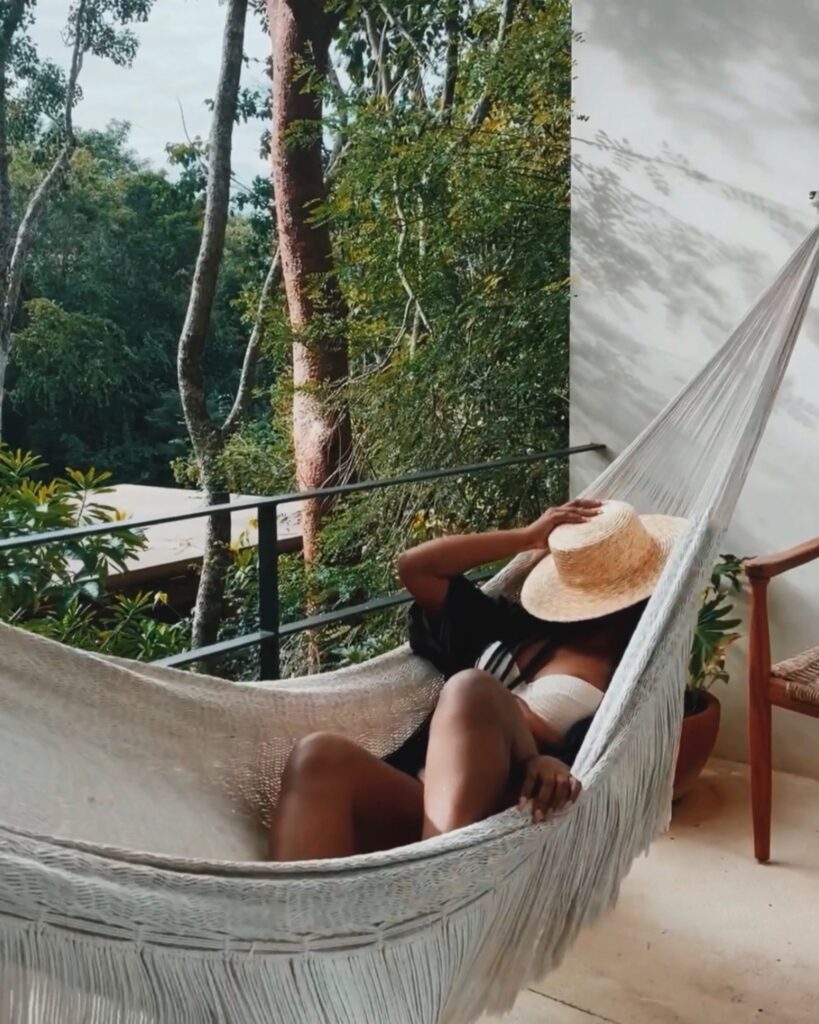 Other really great options are Papaya Playa Project (Higher budget), Una Vida Tulum (Mid-budget)
What to do in Tulum, Mexico
If you're traveling to Tulum in 2021, it is best to avoid crowded locations and tourist hotspots. Here are some of my top recommendations based on how enjoyable and safe they were to me.
1.) COCO TULUM
If you know me, you know that this is no surprise. Coco Tulum has a great vibrant vibe and you can have some of the best tacos in Tulum here. Coco Tulum is also a hotel but you can eat at the restaurant and enjoy the views. I love having drinks at Coco Tulum. And it is a great place to decompress.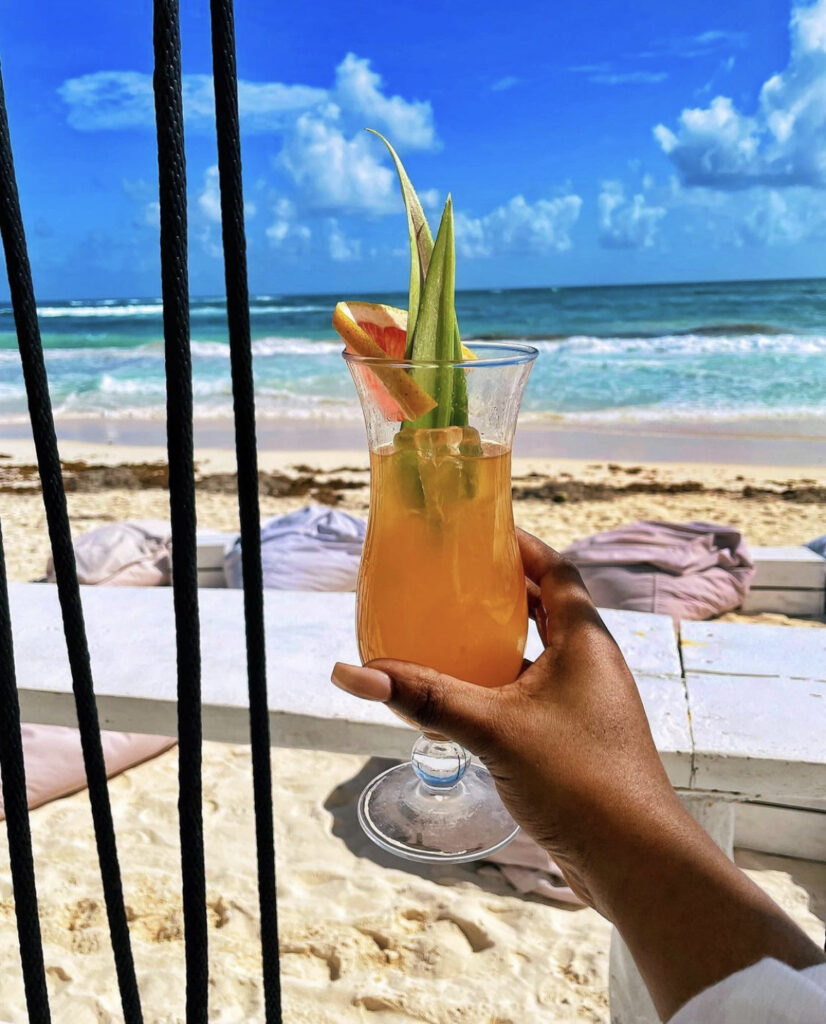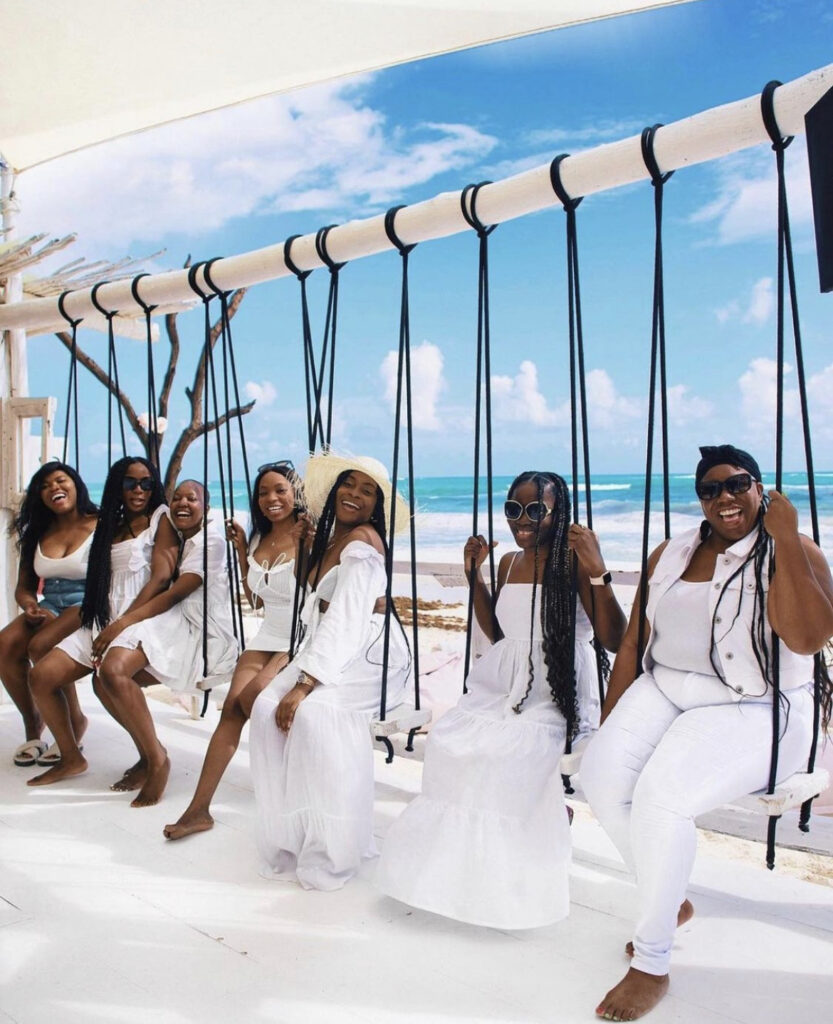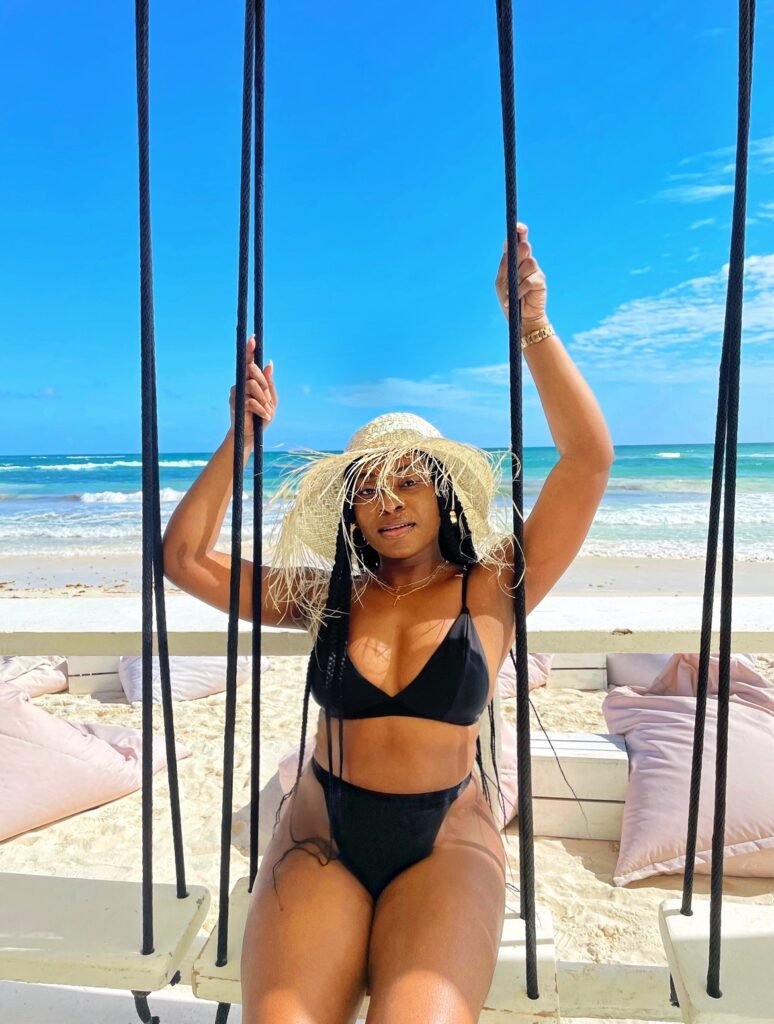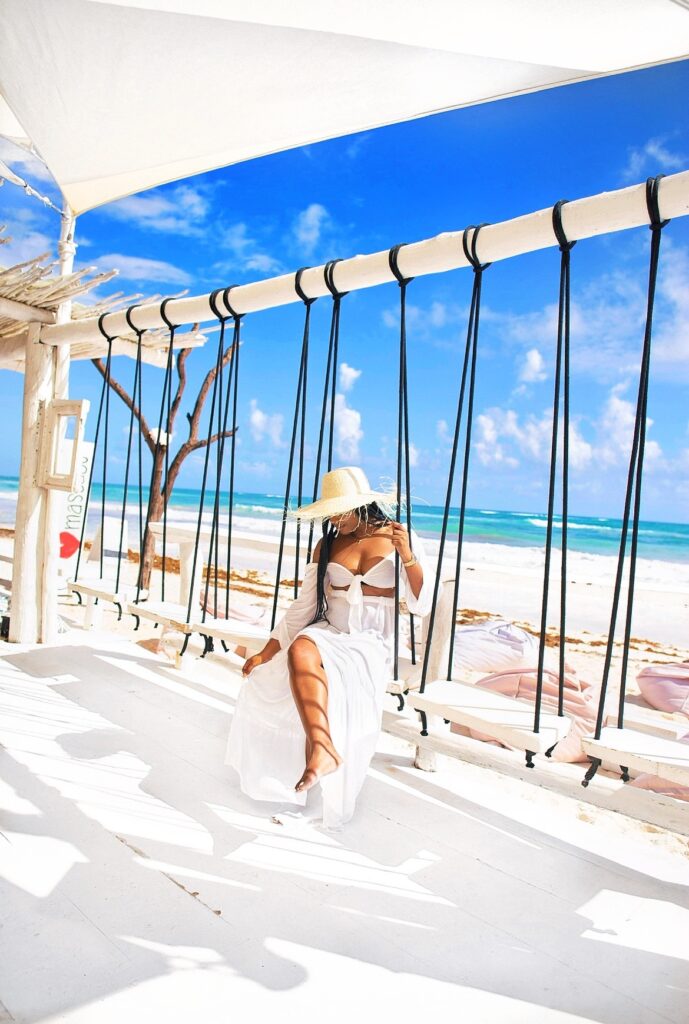 2.) IK LAB
The first time I went to Tulum, I didn't visit this place but I wonder why. Anyway, better late than never because I loved this place. This is usually about an hour visit, so you shouldn't plan your entire day around it but plan to add it to your itinerary or make a stop here. Many people report that this place is free. However, I had to pay to enter, it could be because of COVID or the day I went. It only cost $10 per person which isn't a bad price at all.
Note: No cameras are allowed in here and you'll have to take your shoes off to enter.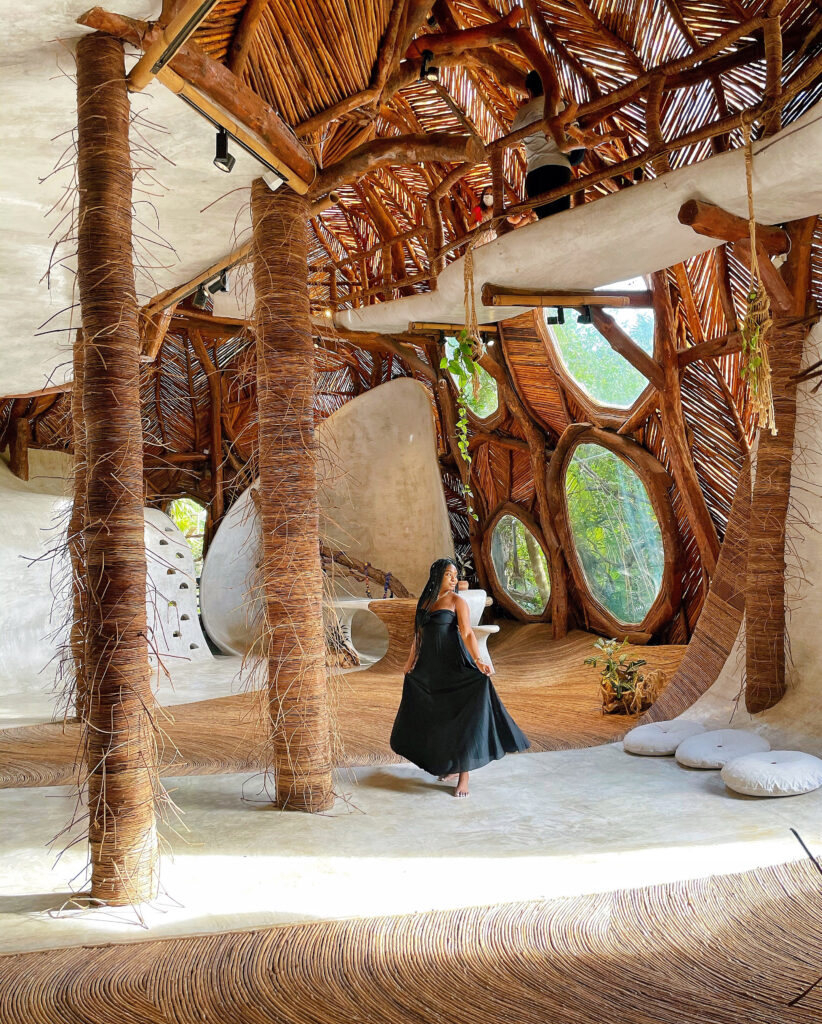 3.) Tulum Ruins
The Tulum Ruins is a historical landmark in Mexico and a great place to visit when in Tulum. The site began as early as 564 A.D. Fun fact, Tulum means Wall in Maya, as Tulum was built to be a fortress. Anyway, history lesson over but you should see this place if you visit Tulum. There's a beautiful spot where you see the ocean and its such so stunning. It cost 75 pesos only and Sundays are free of charge.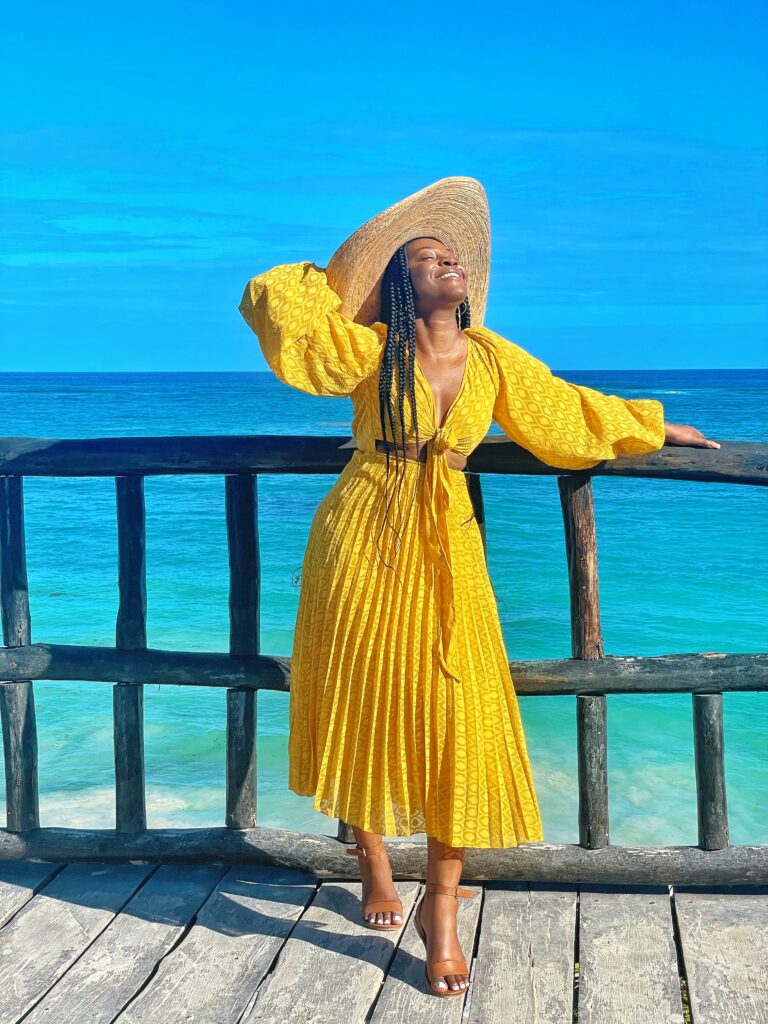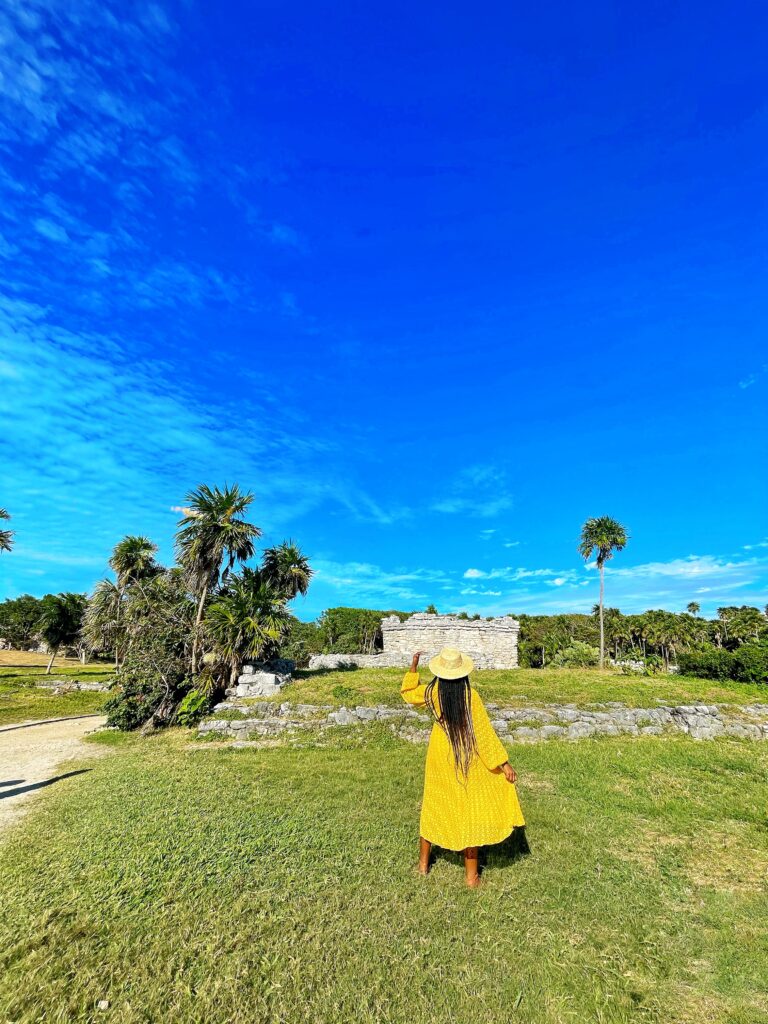 4.) Gran Cenote
I'll be honest to say that even though I loved this place the first time I visited, I didn't quite enjoy it this time around. It was quite underwhelming and looked a little deteriorated. There were too many people there (as expected) and it just didn't work for me. I did find a quiet place and had it to myself for a bit but overall, I didn't really enjoy it. I'm adding it to this list because I liked it the first time so this could have been an off day, and also, I still think everyone should see the Gran Cenote at least once.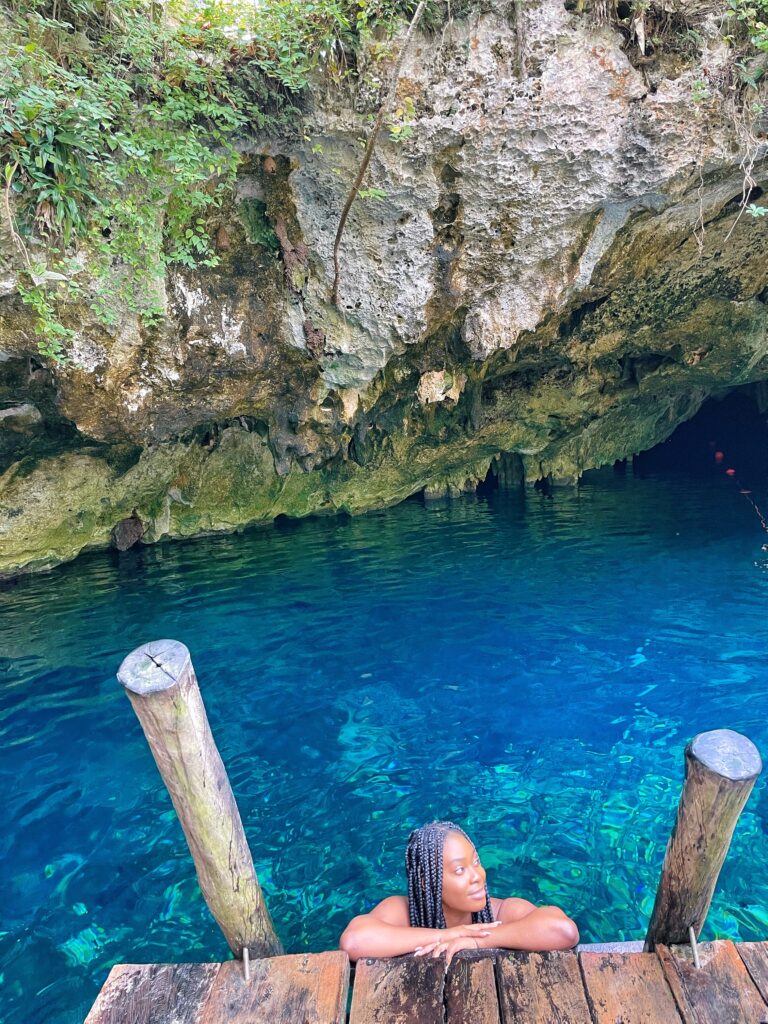 In conclusion, the realities of traveling to Tulum, Mexico in 2021
I'll be real with you – there were times when I saw people wander about with no mask, even though on the internet, there claimed to be a fine for mask offenders. If you're traveling to Tulum, you'll have to be extra cautious and mindful of where you go and when. Try your best to stay away from crowded areas, continue to wash your hands and keep a distance. Find a good villa to stay in and use private transportation as much as possible. I hope this guide helps you plan a trip to Tulum.