Pre-Travel Diaries: I am off to Cuba!
Ah, Cuba. Just like Puerto Rico last year, everyone seems to be off to Cuba this year. I love the hotspots because there is a reason why they are hot enough for people to be flooding there and I want to experience it myself. I am super excited for this trip!
There's plenty to love about Cuba. Vintage cars, rustic streets and a city lost in time. And did I forget Spanish? Oh how I love me my Spanish-speaking cities.  I learned to speak Spanish during my time in Peru and it will be nice to practise again with the Cuban locals.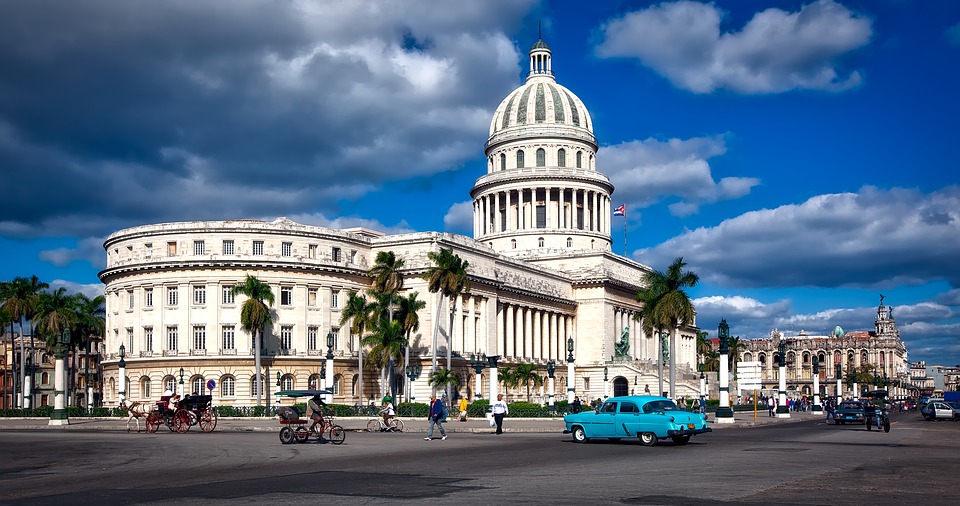 I recently started a pre-travel diaries series where I write about the places I am visiting and how I prepared for it. Writing it in hopes that it helps you prepare for your trip, should you be planning one. I have cheated here as I didn't do one for my recent trip to Washington DC but I will be making up for that with a guide. You can see some photos from my trip to DC on my Instagram.
Anyway, let's get into this post.
Excited, super duper excited. I bought my tickets in April and it was initially supposed to be a solo trip but my sister decided to come along and now, it's a sistercation. I love creating memories with her so I am very pleased to be sharing my Cuba moments with her. I cannot wait to be there.

I am gunning for a very cultural experience. I want to immerse myself in the culture as much as I can and create memories. I learned Spanish two years ago and even though it has gotten a bit rusty, I want to speak it again. There's something so special about the language. I am also going for the Salsa (heck, yes!), the pristine beaches (you all know I'm a beach bum!), the tobacco farms and Cuban cigars (don't worry mum and dad, I won't light it up! :p) and the vintage cars.

Trying to understand the visa procedures to Cuba was probably one of the hardest things to do while I was preparing. There are so many grey areas in place. For US Citizens or residents, it is even more complicated. This article should help. I believe it costs $50 for a tourist visa. For Canadian citizens or people like me who have residency in Canada, all you need is your work/study permit/permanent resident card/passport and you will get a tourist visa on arrival. For other countries, check here for Visa requirements.

Again, finding accommodation in Cuba is a bit tricky. There are not so many options, especially affordable ones on booking.com. Typically, people stay in Casa Particulars. These are private accommodations provided by the locals which I think is pretty decent if you want an authentic cuban experience. I was however not comfortable with sharing living spaces so I opted for AirBnB with the option to have the entire place to myself. There are loads of options on airbnb and you can use my discount code to get $30 off your first stay.

In case you didn't know, there is no wifi in Cuba. Welp! This actually makes me so happy because I am fully ready to unplug and be in my own little bubble while I am there. I do not want to have to worry about updating on social media or if a colleague at work is trying to reach me via email. However, it is important to still be vigilant and prepared. I will be downloading an offline map called maps.me (which is my holy-grail offline map) and a language translator called Spanishdict.

There are two currencies in Cuba; CUC and CUP. You want to convert to CUC as this is the acceptable currency for tourists. If you get the CUP, you may not be allowed to spend it there so definitely be careful about that. In Cuba, everything is paid in cash and no debit/credit cards are allowed so, take more money than you think you need. Better to head back home with more money than to be stranded in a place with little to no wifi connectivity.

Apart from the things already mentioned, here are some things to remember:
It's a very warm country so pack summer clothes (shorts, sunglasses, hats, etc.)
Don't forget to download an offline map and a Spanish translator
Write down a list of important contacts that you have to reach in Cuba
Make a note of the places you want to visit and their addresses. There is hardly any wifi in Cuba so you cannot randomly google it up.
Be security conscious and don't leave your valuables unattended
Have fun! 🙂
---
So, those are some of the ways I prepared for my trip to Cuba. As you can already tell, at the time of creating this post, I have not yet been to Cuba so some of this information I got via researching on the internet. I believe them to be accurate but of course, I will be sharing my personal experiences and more tips in a Cuba travel guide that I will make when I return. Subscribe here to stay in the loop.
Follow me on Social Media for more timely updates.
I hope you enjoyed and I wish you a great weekend. If you have any summer plans, share them with me in the comments, I'll love to hear about it.
Are you following my Travel Finance Series where I share helpful information about how to fund your travels? You should be. The last instalment will be up next Friday. You should subscribe here to stay in the loop of things here at theufuoma.com
Until next time,