The Best Countries to Visit with your Significant Other
They say that it's not where you go, it's who you go with, and if you're going somewhere with a significant other, maybe even better? Travel can be a good way to spice up your relationship, strengthen your bond and bring the opportunity to experience something new and beautiful together. If you're here for it, check out this post for some of the best countries to visit with your significant other.
The best countries to visit with your significant other
1.) AMALFI COAST, ITALY
You'll be hard-pressed to find a more couple-friendly and romantic location than the beautiful country of Italy. If you're looking for the more romantic side of things, head on over to the south of the country to explore cities like the Amalfi Coast, Ravello, and more. Hold hands with your significant other while tasting new gelatos, as well as stuffing both your faces with the yummiest pizza in town.
2. ZANZIBAR, TANZANIA
Perched in Eastern Africa is this lovers' paradise. You'll find a poco-a-poco (aka slow and gentle) lifestyle that's well suited for lovers who want to get away from the noise and maybe even rekindle a spark. The powdery blue water and white sands of Zanzibar also make for the perfect backdrop.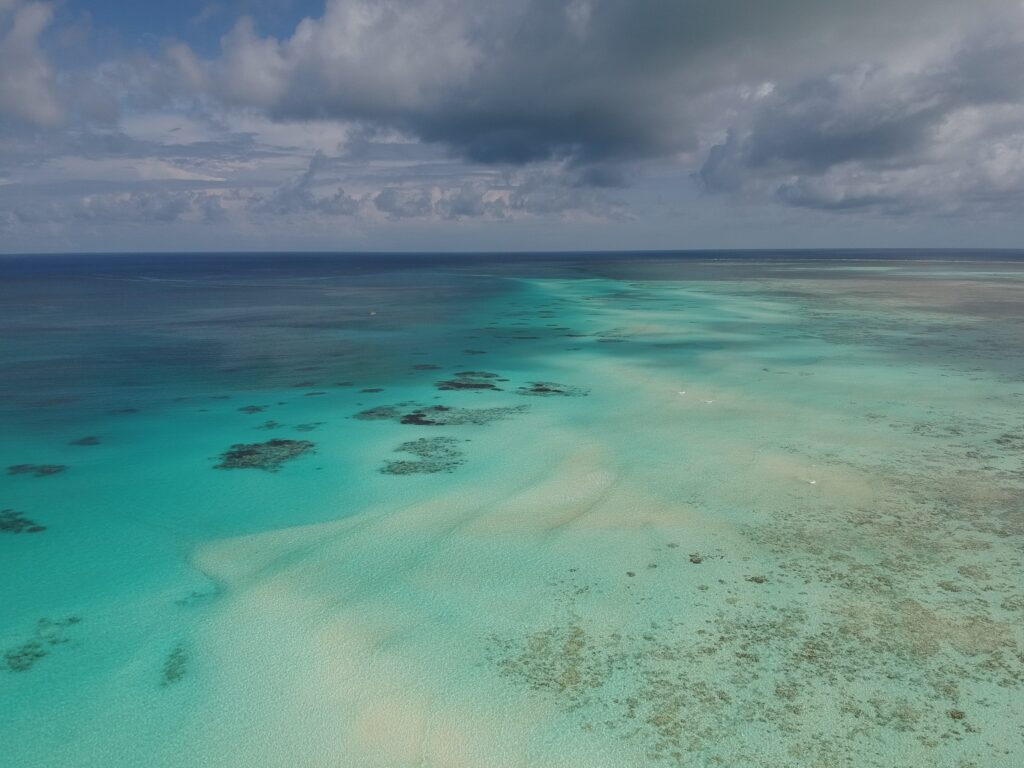 3. Bali, Indonesia
This country is on pretty much everyone's bucket list and for good reason – the beauty, serenity and greenery of places like Ubud, make it the perfect setup for everyone, including lovers. Couple massages, spas and temples come aplenty in this city and it's the perfect getaway for couples seeking fun, relaxation, exploration and a little bit of spiritual awakening.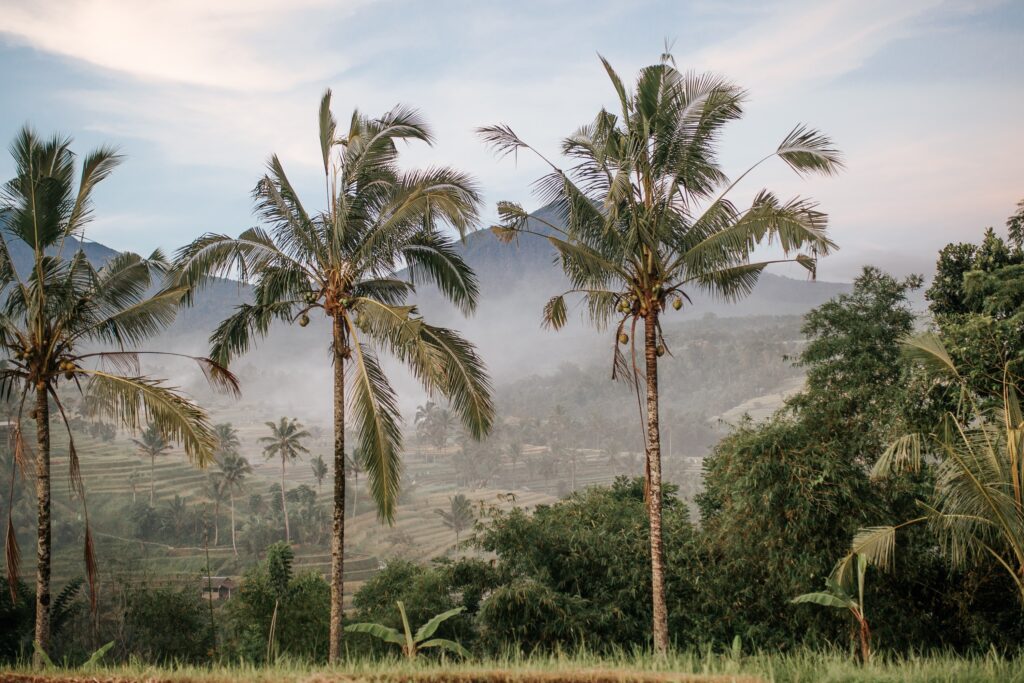 4.) CABO SAN LUCAS, MEXICO
Mexico is a pretty popular vacation spot for many, with cities like Tulum, Playa Del Carmen and Cancun taking the cake. However, for a quieter, more serene and potentially better experience, head over to Cabo for a much-needed couple retreat. There are plenty of beautiful accommodations in Cabo that make this an easy selection. From mid-range budget to luxury, because why not treat yourself and your partner?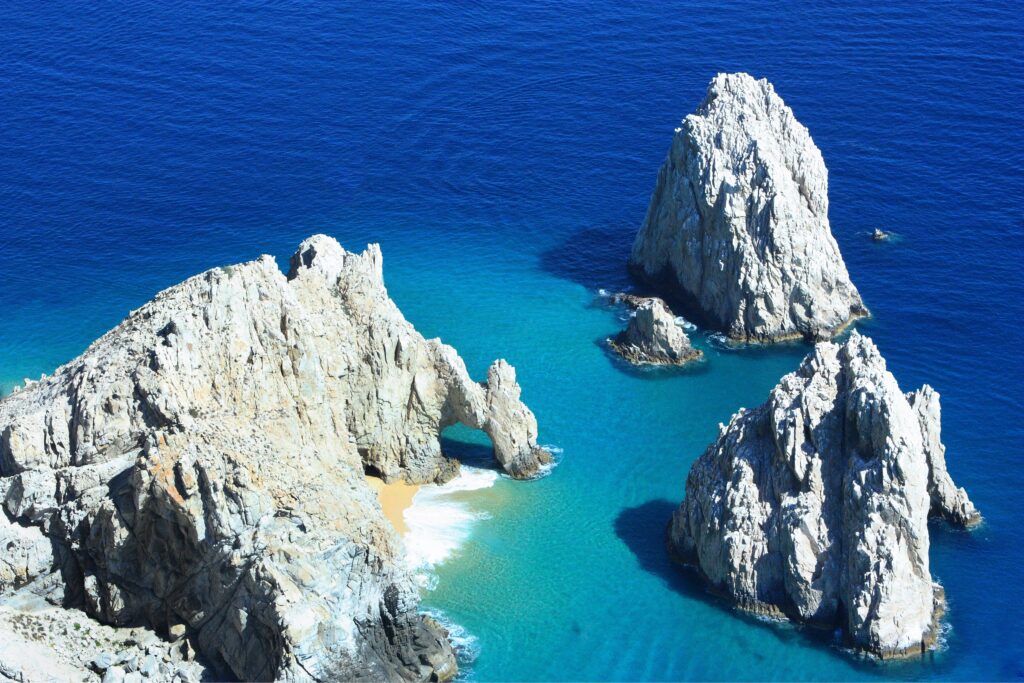 5.) CAPPADOCIA, TURKEY
The hallmarks of most romantic destinations are serenity and intimacy and Cappadocia has both and more! This city will blow your mind with just how scenic it is. If you and your partner are feeling up to it, why not join a hot air balloon tour and marvel at the beauty of the city while been feets in the air. You'll love it there.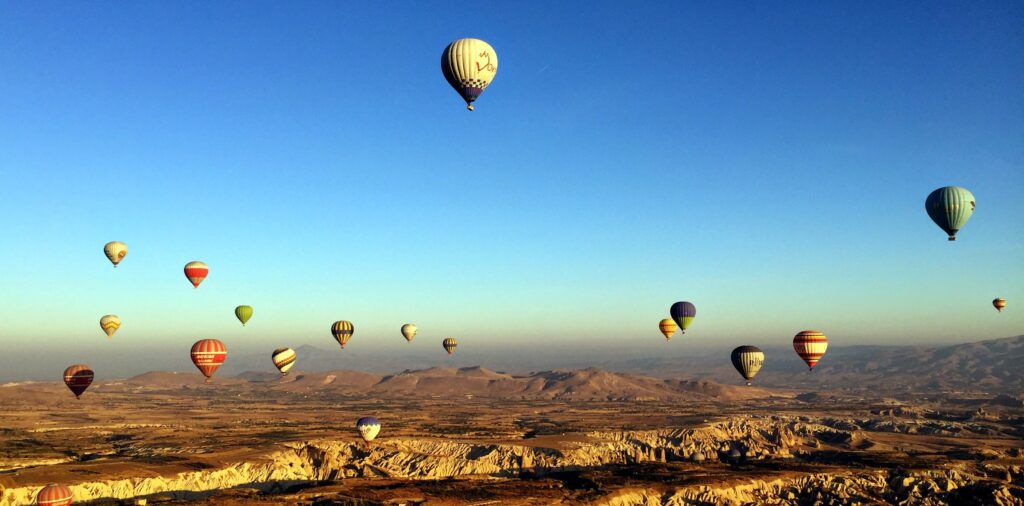 6.) The Maldives
A classic bucket list country most couples (and everyone else for that matter!) have on their radar but for good reason. Show me a more beautiful vacation spot, I'll wait. There's the notion that the Maldives is expensive but like most travel destinations, it depends on the month you go in. Obviously in February, the month of love, prices double. But in months like August, September, the prices go down to about $1000 for four nights which isn't bad at all for an underwater villa. Contact me if you'll like me to plan a trip for you.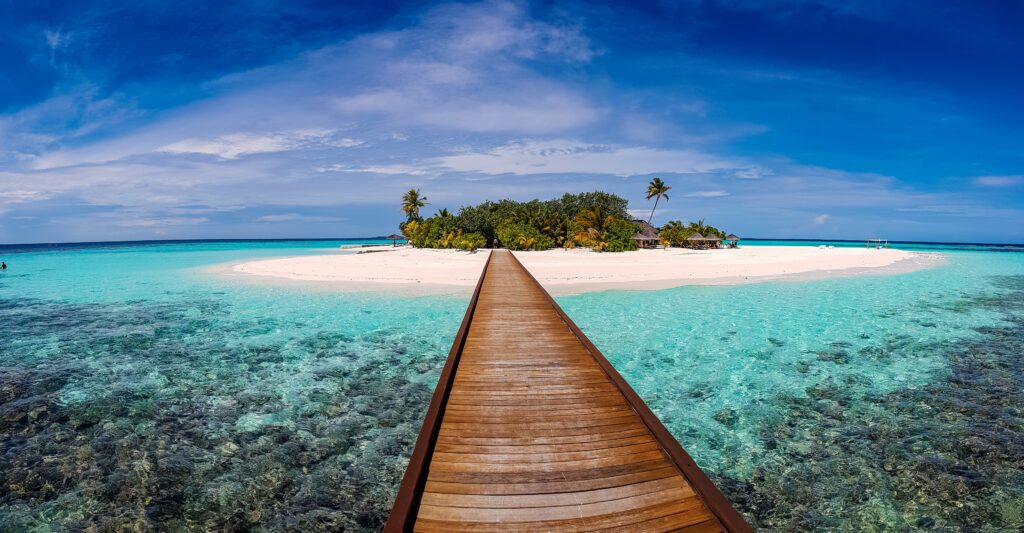 7.) Cartagena, Colombia
This city is for the soulful and colorful couples who love life, love beauty and want to immerse in a really vibrant culture. Cartagena will capture your heart with its color, cobble stones, art and night-life. A medieval paradise indeed. If you can, stay at the Casa San Agustin, one of the most beautiful hotels I've ever stayed at.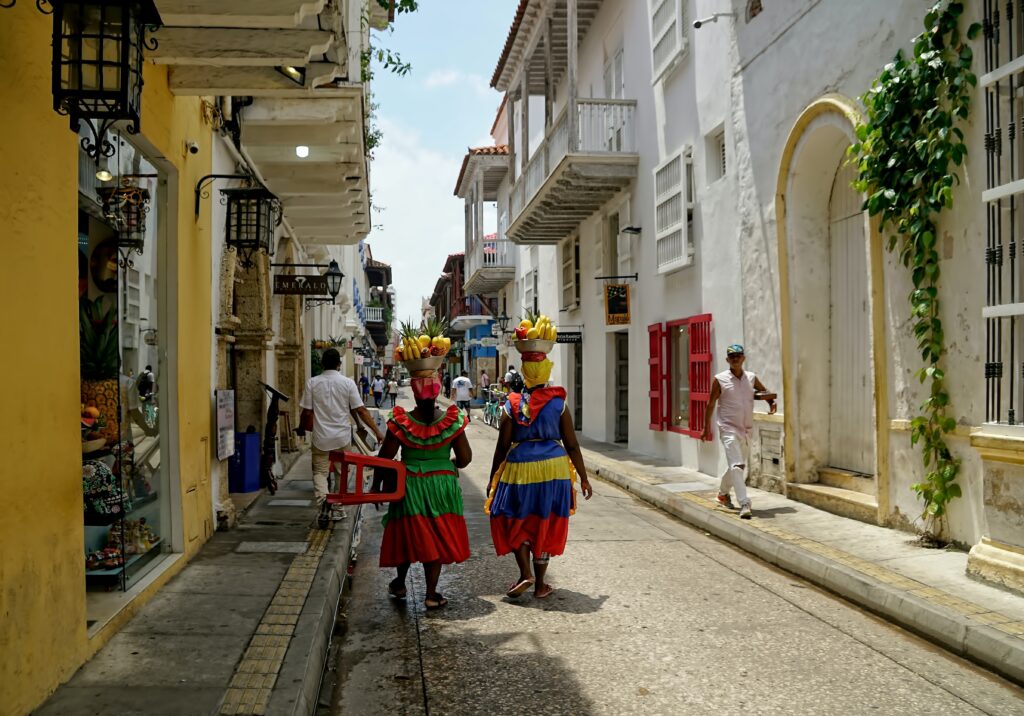 8.) Emerald Lake, British Columbia, Canada
Didn't peg Canada for a couple's getaway? Well, the west of Canada fits the bill. If you're looking for a quiet and tranquil location in the west, the Emerald Lake is the one. If you're down to splurge, even more, book yourselves a spot at Emerald Lake Lodge and thank me later. This is the ultimate Canadian rocky mountain experience.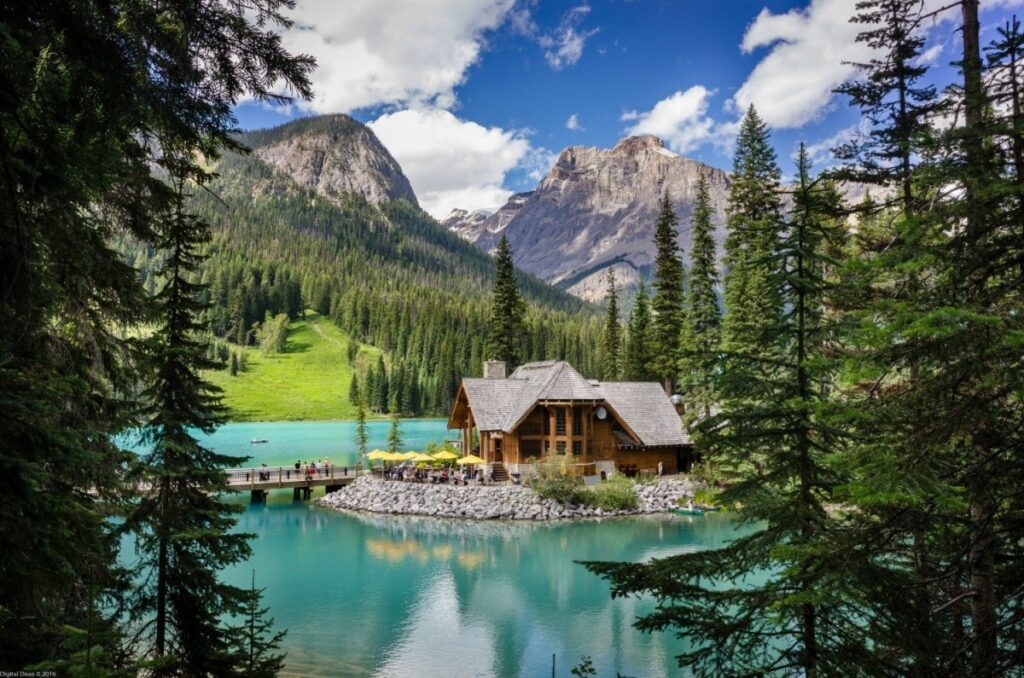 9.) St lucia
Yes, more views! St Lucia is pretty much a lover's haven. This country in the Caribbean will totally capture your heart and senses and leave you wanting more. You'll find volcanic beaches, luxury resorts and more. If you're up for splurging, you have to stay at the Jade Mountain Resort. Whew! Makes for the perfect couple vacation.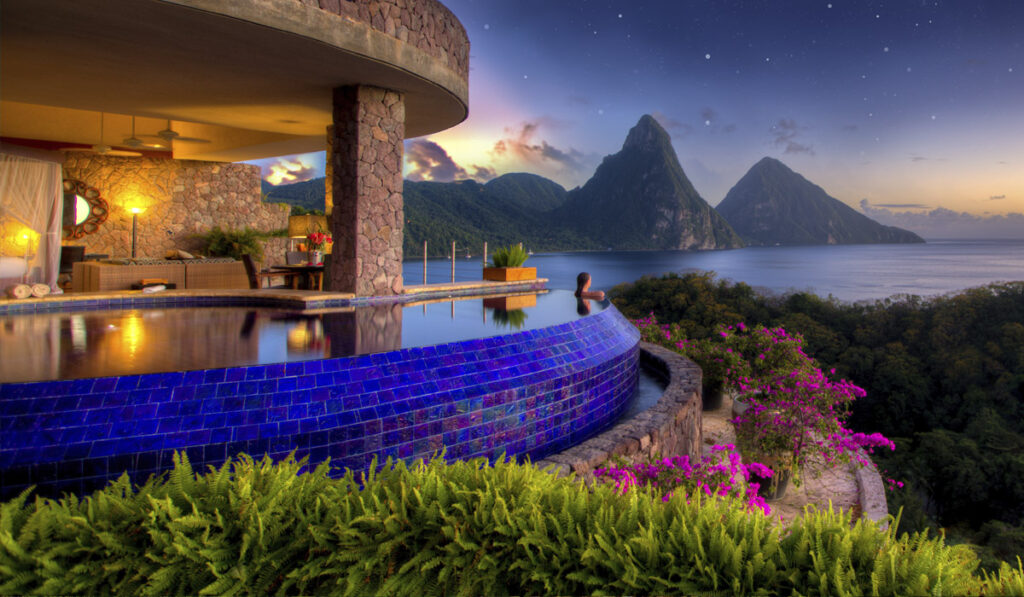 10.) La Fortuna, Costa Rica
Last on this list, but certainly not least, is Costa Rica. This country in Central America is known for its beaches, wildlife, and volcanoes. For the ultimate couple getaway, I recommend heading over to the city of La Fortuna for the best time together. You can stay at The Springs Resort and Spa for an authentic and luxury stay while visiting waterfalls like the Tabacon and enjoying the Pura Vida lifestyle.