An Easy Guide to Bermuda for First-Timers: Things to Know, See, and Do
I traveled to Bermuda at the end of March 2018 and it was the perfect little 4-day getaway from my usual routine back home in Canada. If you are considering Bermuda as a travel destination, first off, great choice! Also, you can use this as a guide for your first visit.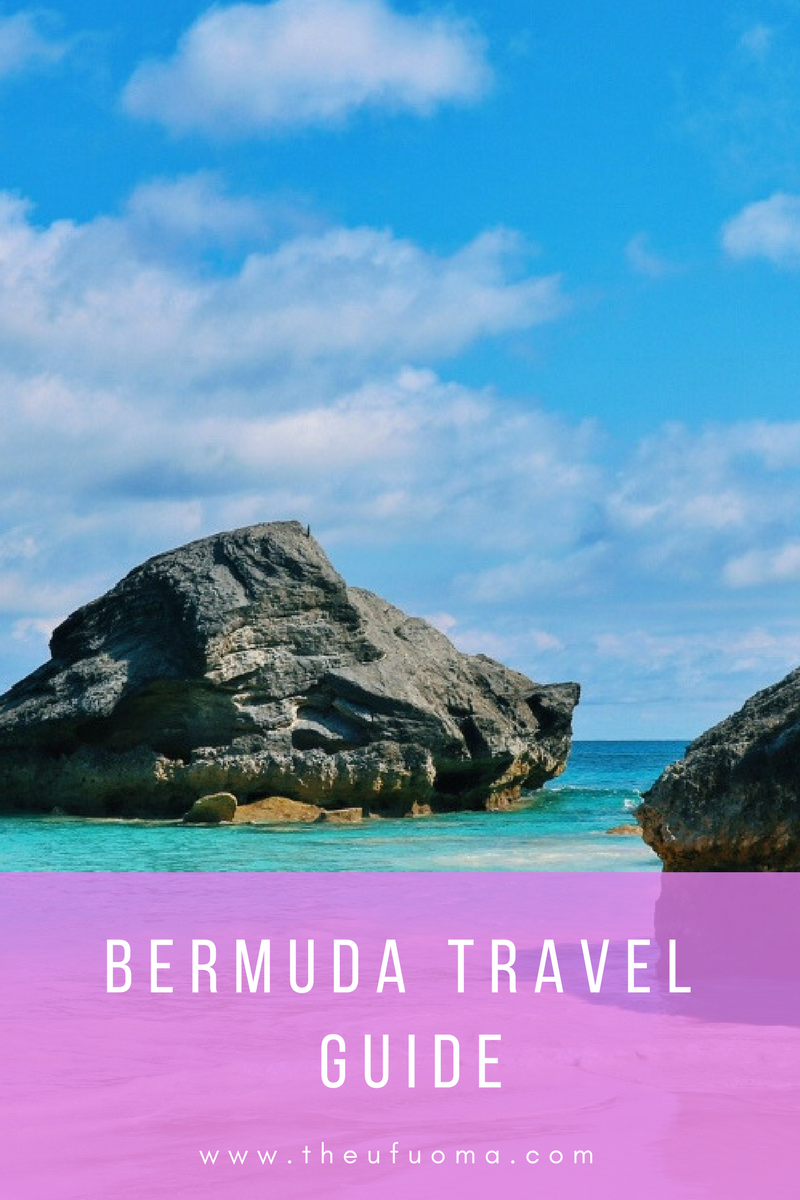 In this guide, you will find information on places to see, things to do, as well as helpful tips to help plan your trip. I hope it is helpful for you.
I was a little skeptical to create a guide for Bermuda, but then I remembered how difficult it was to find a guide to plan my own trip, so I thought to pay it forward. – Ufuoma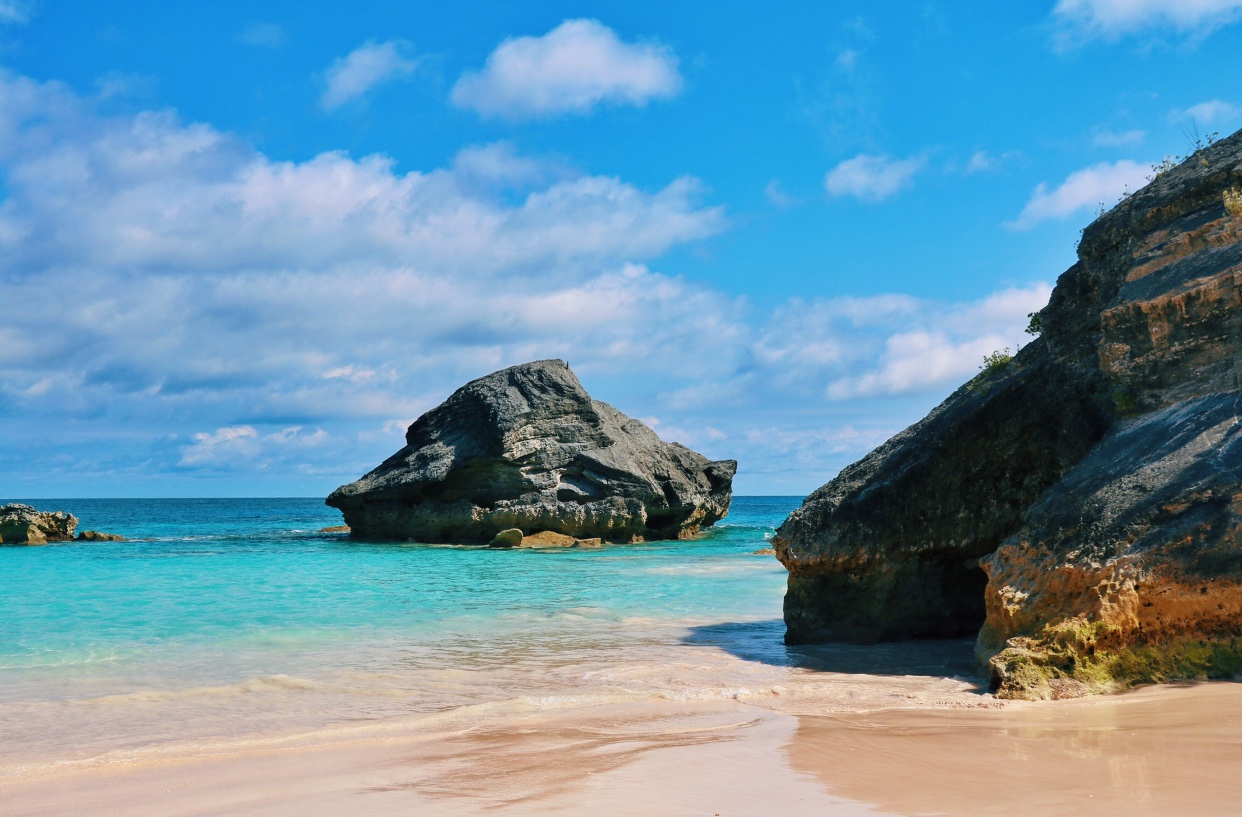 Is Bermuda Expensive?
Bermuda is not the most budget-friendly locations. I believe it is due to the fact that most of their items are imported, hence the rise in pricing.  The Bermudian dollar is on par with the US dollar so there is absolutely no way to stretch your money in terms of exchange rates.
That said, in my opinion, a short stay in Bermuda (3-4 days) is all you need. That way, you are not there long enough to incur a lot of expenses, and also you can do and see most of the attractions in Bermuda in that short time frame.
To save money in Bermuda, consider:
Visiting a local grocer and stocking on food items to cook your own meals. Not sure how practical this is on vacation, but if you are absolutely on a budget, this is a good route to follow.
Stay in a bed and breakfast. Accommodation in Bermuda is expensive, and the hotels even more so. Consider staying in a bed and breakfast to cut cost.
Bring your own drink (BYOD). Alcohol in the country is expensive, if you must drink, consider bringing your own drink. We got a bottle of wine from the Duty-Free shop and it came in very handy.
Buy filling fast food. Not the absolute healthiest but very filling and can be microwaved later. I got a box of pizza for about $20 and ended up eating it for breakfast and lunch. That's money saving tactic right there.
Do I Need a Visa to Bermuda?
First off, it is important to know that you do need to have at least 45 days of validity in your passport, otherwise you may be refused entry into Bermuda.
That said, you may or may not need a visa to Bermuda. If you have an EU, Canada or US passport, you do not need a visa to Bermuda. Also, if you hold a valid US visa, you do not need a visa to Bermuda. I have a valid US visa, which is why I did not need to get a visa. More info here.
Things to do in Bermuda
Now to the more exciting part – things to do in Bermuda. Bermuda is the perfect blend of a beach vacation, adventure, and sight-seeing. It is a great destination for a honeymoon, for a family vacation, for a girls' trip, you name it. Here are some not-to-be-missed things to do in Bermuda.
1.) Visit Horseshoe Bay Beach
I doubt a trip to Bermuda is complete without making it down to this top-class beach in Bermuda. Its rock formation, light pink sand, and beautiful atmosphere makes it one of the top things to do in Bermuda.
Budget: Free entry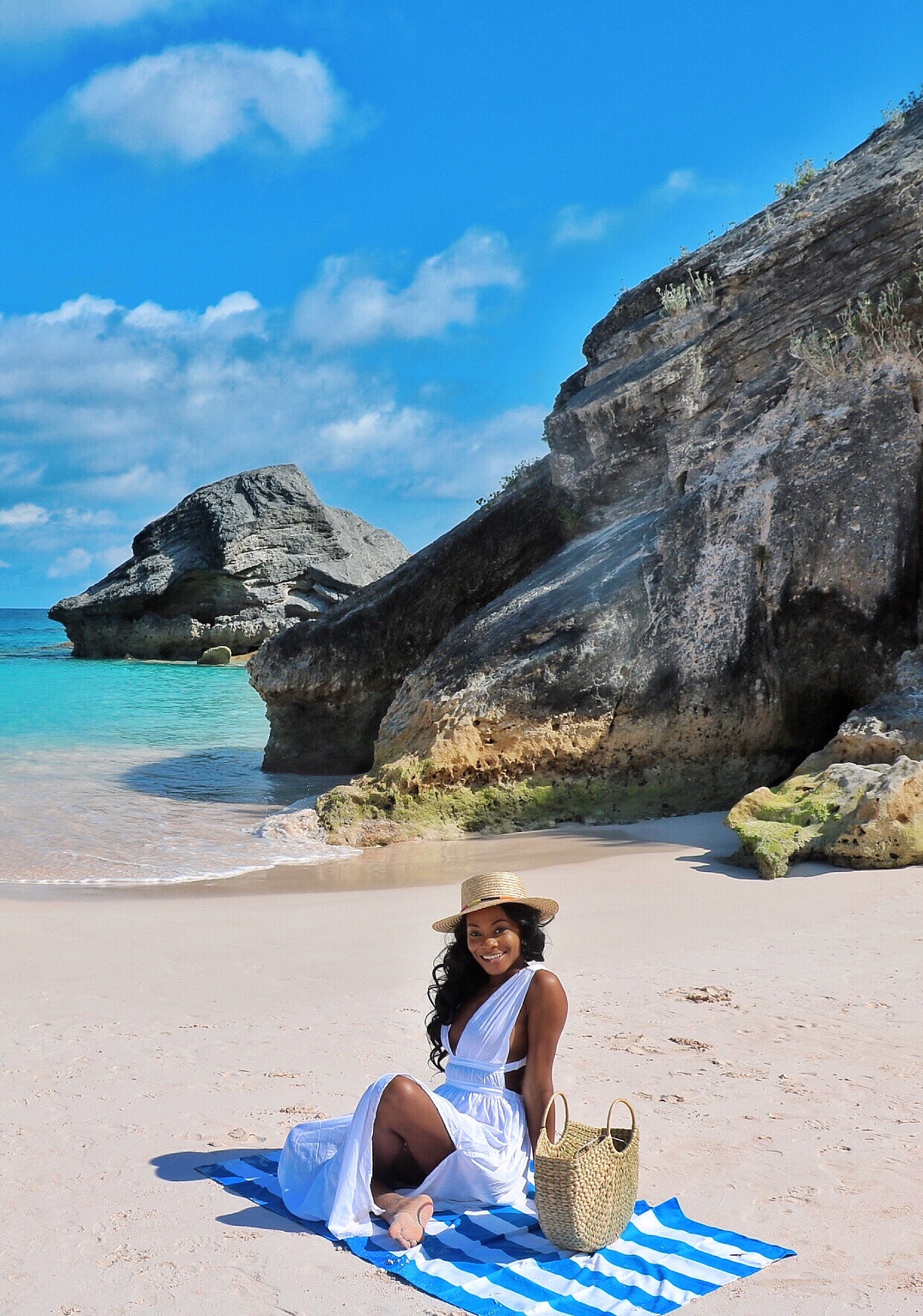 2.) Enjoy breakfast at The Loren at Pink Beach Club
…Or any other breakfast spots in Bermuda. The Loren at Pink Beach Club is a beautiful beach club and restaurant with an amazing ambience and a beachside view. The menu is robust and there's surely something for every taste bud
Budget: $50 – $100 depending on number of people in party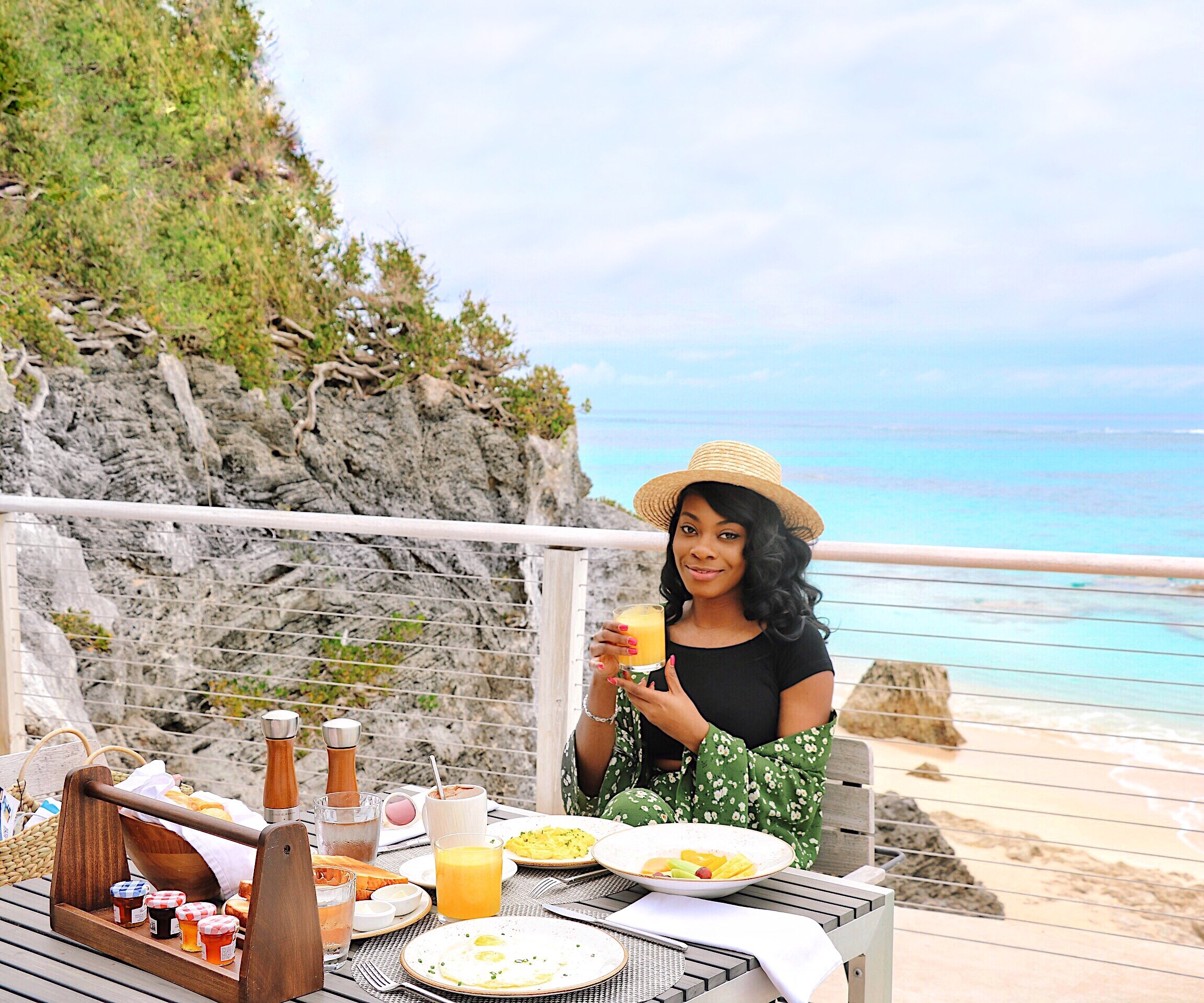 3.) Explore Hamilton City and St. George's Town
Want to see Bermuda in all of its color? Exploring St. George's Town and Hamilton City is the way to go. The houses in Bermuda are painted in vibrant colors of orange, pink, blue hues. The streets are bursting with activities, and there are restaurants and shops to keep you busy and occupied. Don't miss Front Street in Hamilton, that's where it's at.
Budget: Free to explore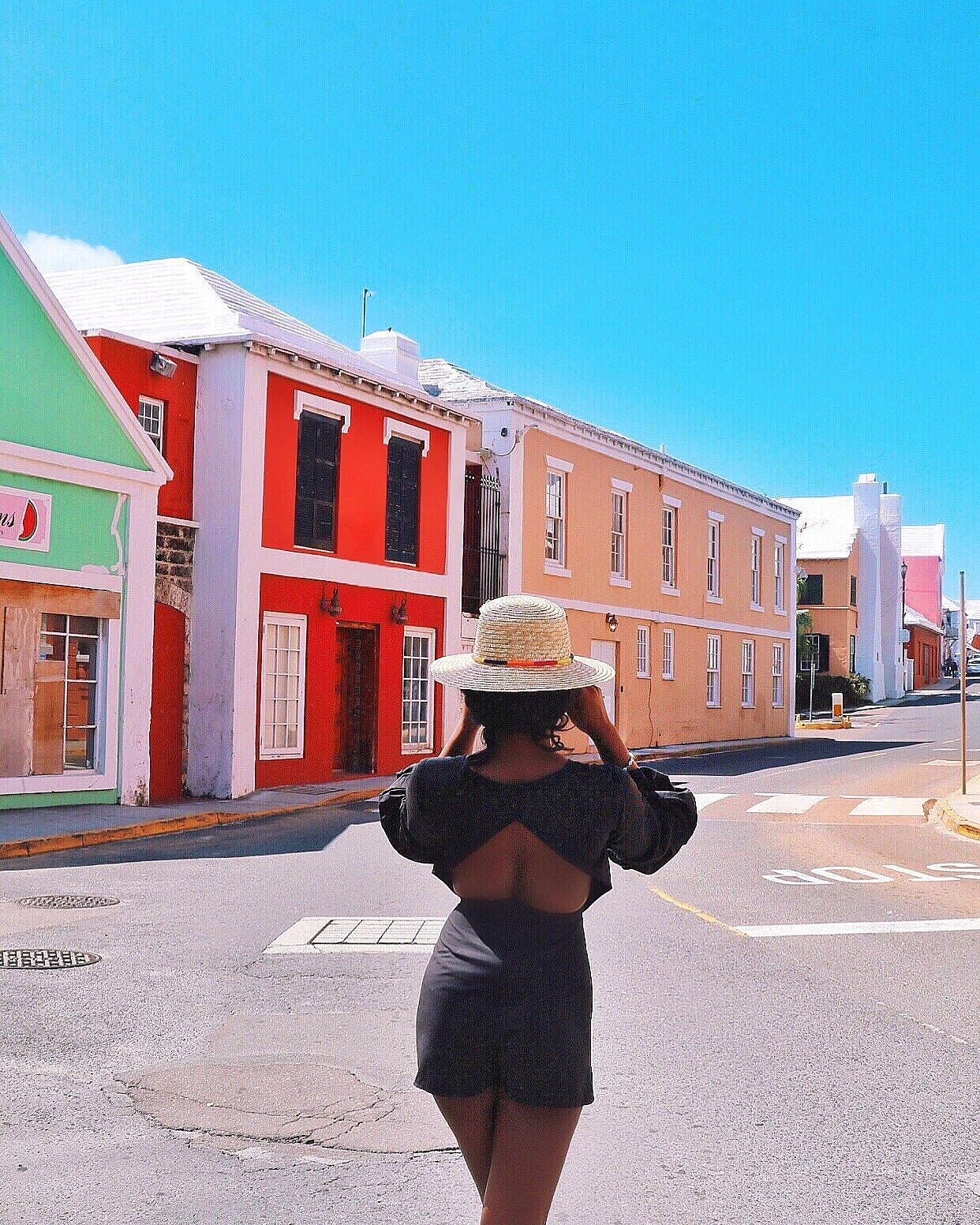 4.) Explore Crystal Caves
This was without a doubt one of the best spots in Bermuda. Crystal Caves is a not-so-hidden gem of Bermuda and is a must-see. Crystal Caves is an underground cave that was found by two teenage boys. It is a dramatic place made of stalactites and stalagmites. A pretty cool place!
Budget: $22 per adult for Crystal Caves.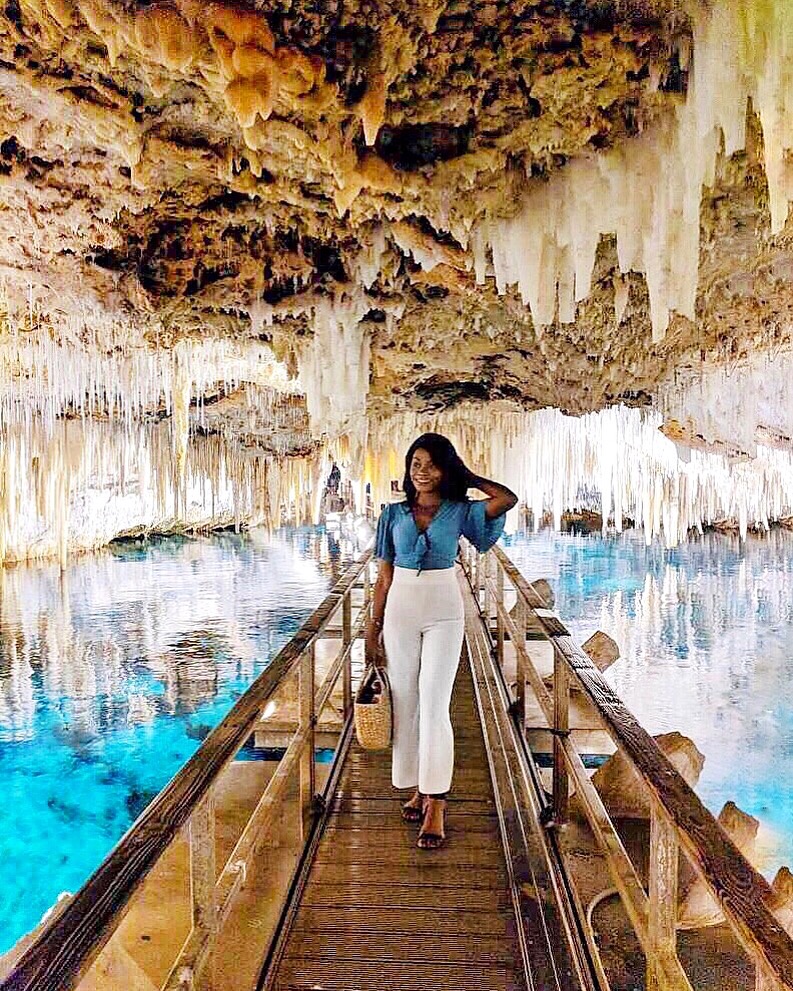 5.) Visit the Unfinished Church
This place looks gothic! It is one of the historical sites in Bermuda and construction began in 1874, however it was not completed due to some disagreements. The Unfinished Church is in St. George's Town and can be combined with a visit to St. Peter's Church (below)
Budget: Free entry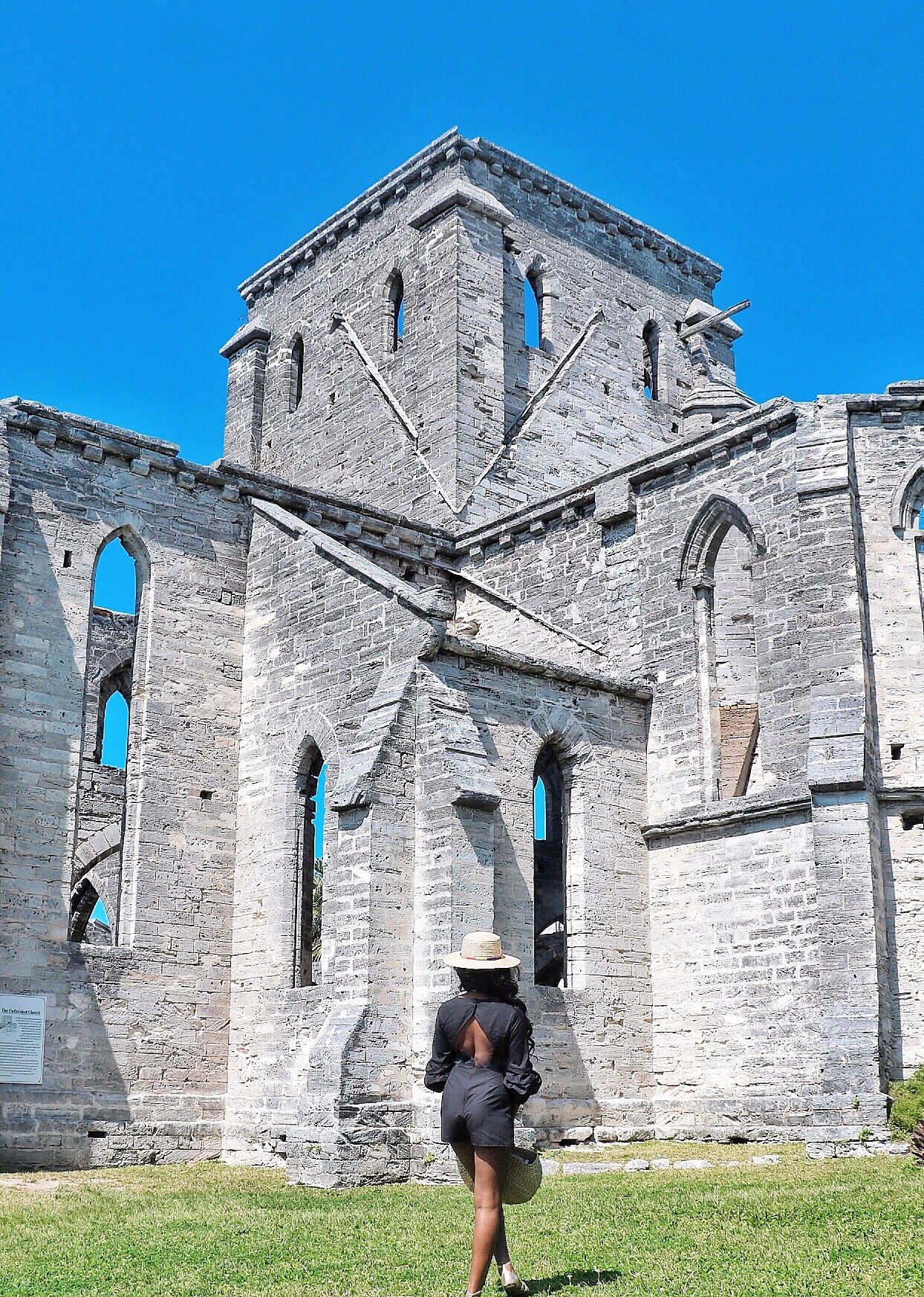 6.) Visit St. Peter's Church
St.Peter's Church is also a very historic Anglican church that happens to be the oldest church in Bermuda and the only church still in continuous use outside the British Isles. History aside, it's a beautiful spot and definitely worth a quick stop in Bermuda.
Budget: Free entry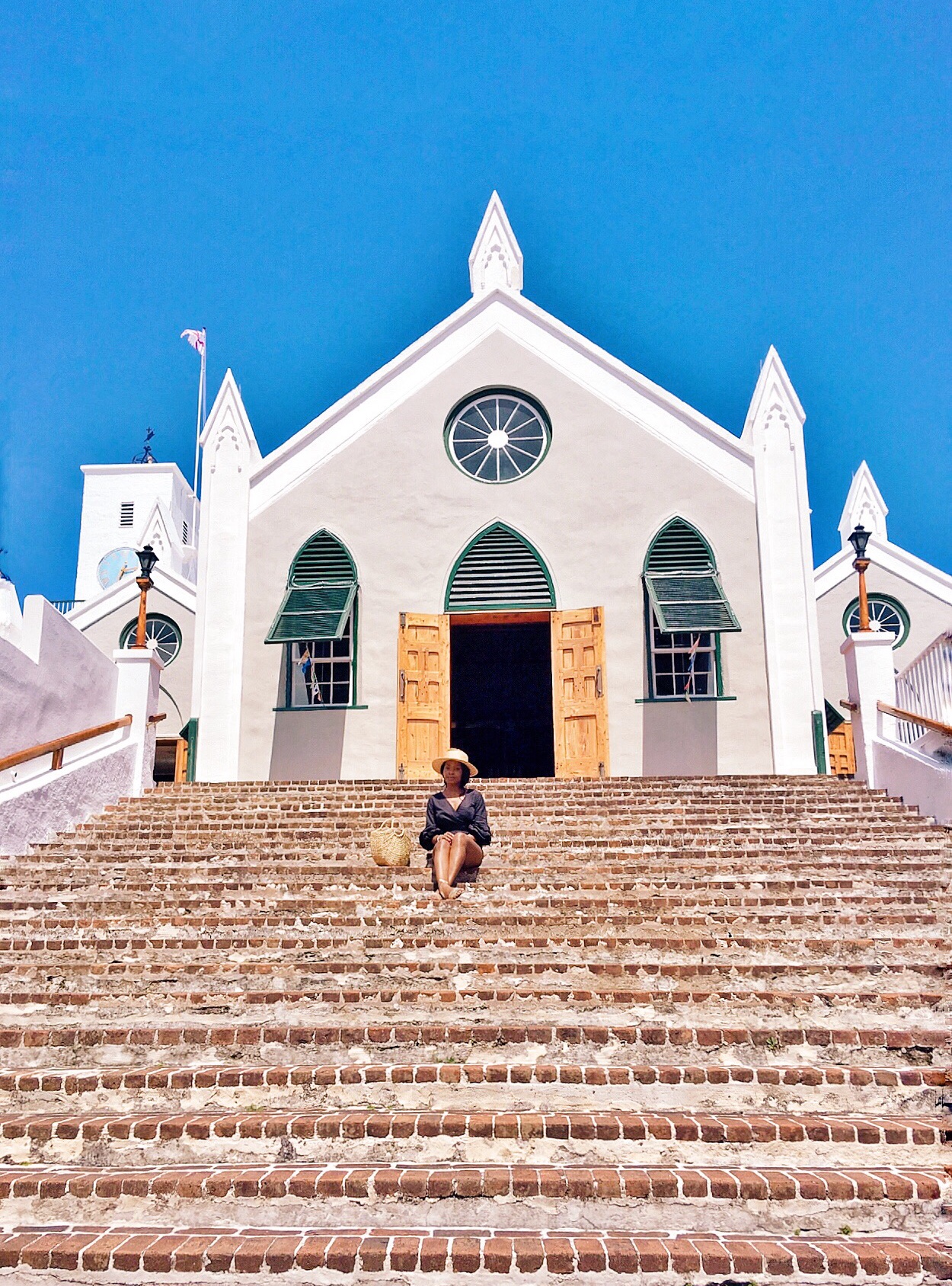 7.) Horseback Riding Tour
For some more adventure-based activity, I recommend a Horseback riding tour. To be honest, my experience with Moran Meadows Bermuda wasn't the most pleasant one but I thought I'd add this here just incase it was just a bad day for me. However, proceed with caution.
Budget: $130 per person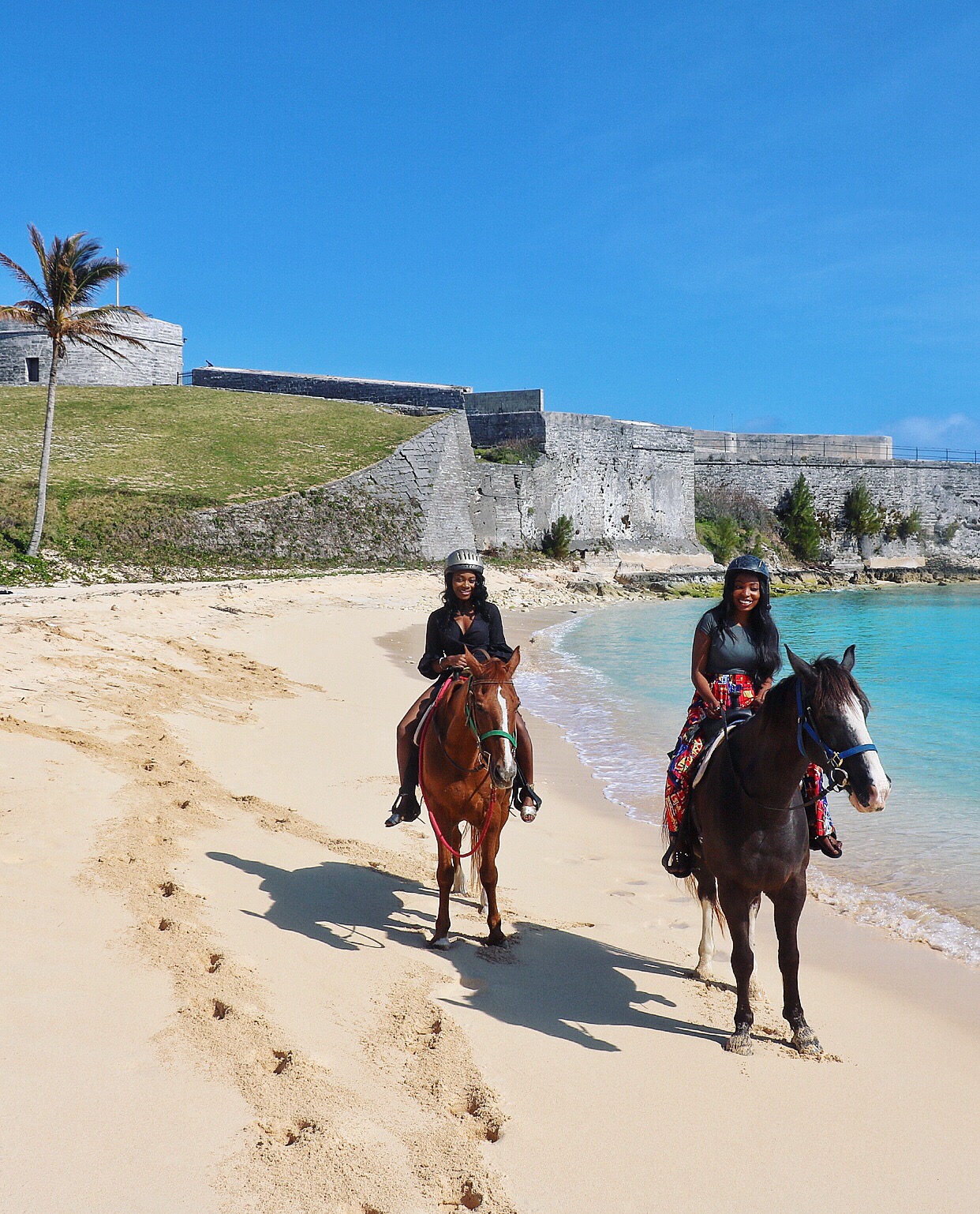 8.) Explore Warwick Bay Beach
Finally, if you want to explore other beaches besides the famous Horseshoe Bay, Warwick Bay is a great option. Bermuda is blessed with so many beautiful beaches, you will surely be spoiled for choice.
Budget: Free entry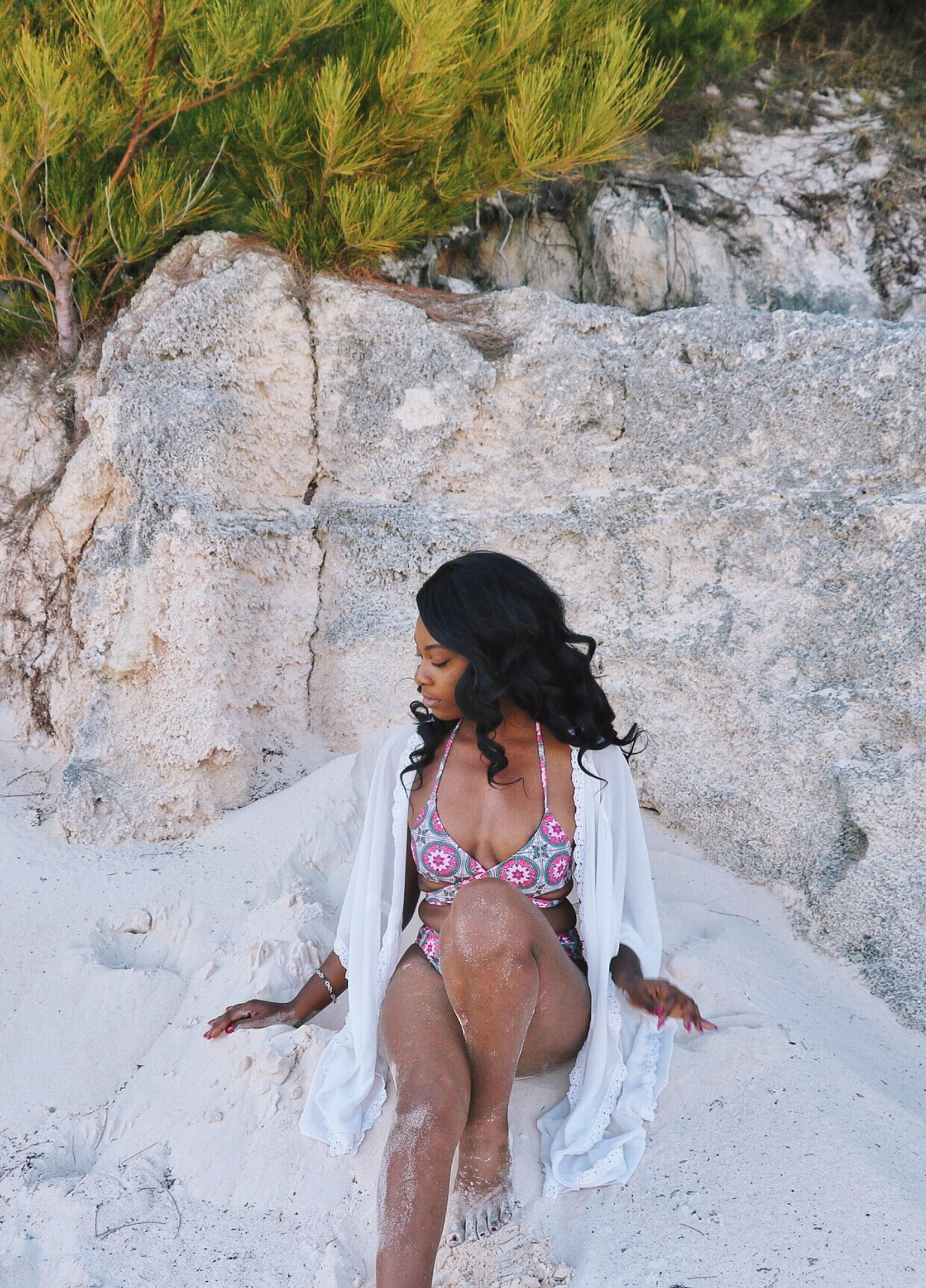 For more things to do, read my friend's post here.
Overall Budget for Bermuda
I have gotten a lot of questions on the appropriate budget for Bermuda. As usual, preferences are unique to every individual but my guess is, most people who ask this question are on a tight budget. See below a reasonable budget for Bermuda.
Accommodation at $150 per night = $600
Food and dining @ $100 per day = $400
Transportation @ $50 per day = $200
Total budget = $1200
Please note: This was not my actual budget, but based on my experience what I believe to be the minimum amount for a 4-day stay.
For transportation, we got a 3-day pass which cost about $30 per person. This helped us save a little bit of money on transportation. Typically, taxis cost an average of $20 one way, of course that depends on the destination but the attractions in Bermuda are a little spread out from one another and are about 15 – 20 minutes apart.
Conclusion
I loved Bermuda and will visit again in a heartbeat if I had the opportunity to. The people are friendly, the atmosphere is vibrant and charming, and the beaches are to die for. This brings us to the end of the Bermuda series on the blog and I hope you enjoyed every bit of it. If you missed the last two entries, click here and here.
I hope you have been inspired to add Bermuda to your travel list and you found this guide helpful for planning it. As usual, any questions, leave them in the comment or reach me at info@theufuoma.com. I am always willing to help.
Where am I off to next? Subscribe here to stay in the loop of new travel plans, travel tips, giveaways and more.
Until next time,