Tips and Advice for Planning a Budget-Friendly Trip to Thailand
I spent two weeks in Thailand and for the first time in my travel history, I stuck to a realistic budget. What I'm saying is this, if you're looking for a destination that gives you more bang for your buck, Thailand will be your best bet. In this post, I offer my best tips and advice for planning a budget-friendly trip to Thailand.
How affordable is Thailand?
Thailand is very affordable. Goods and services are priced reasonably. A great Thai dish goes for less than $5, there are $4 massages in full rotation, and there are $20 per night hotels all around town.
In perspective – What 1,000 baht (32 USD) can do for you in Thailand. 
Three full meals a day for 3 days.
A Thai Cooking class where you get to make three course meals and eat it.
A one-way ticket to an exciting new city in Thailand.
10 beautiful dresses.
Four sessions of one hour, 30 minutes therapeutic Thai massages.
Tips and advice for planning your next trip to Thailand
Before we dive into the tips, the very first thing you want to know is if you need a visa to Thailand or not. You can check this page to find out. If you need a visa, please apply for it first before making any concrete plans.
1.) Budgeting for your trip to Thailand
While Thailand is affordable, you still need a realistic budget. There are five major parts of your Thailand budget:
Airfare/Air Tickets
Accommodation/Lodging
Transportation in Thailand
Food
Shopping
Activities
Based on my personal experience, after sorting out accommodation and lodging and transportation in advance, you can comfortably live on 500 USD (15,000 Baht) for two weeks. This includes activities, food and a little shopping. (See my itinerary below for a list of things you can do in Thailand.)
2.) Buy your tickets in advance
To get to Thailand, you most likely need to buy flight tickets. It is advisable to buy tickets months in advance to lock in the best deal. You can find here more tips for getting great deals on airfare here.
3.) Sorting out accommodation
With Thailand, you'll be spoiled for choice by the sheer number of accommodation options at your disposal. From 5 star hotels, to bed and breakfasts, to hostels, to Airbnbs, there's a no option for everyone and their budget.
I love to use booking.com for my accommodation needs and I also love Airbnb for variety and privacy. There are a ton of $20 per night options on Airbnb and you can use my code to get $40 off your first stay.
PS: So many people were interested in the elephant sanctuary I stayed at. If you ever visit Chiang Mai, I highly recommend you stay here. You can find it on Airbnb here.

4.) Transportation in Thailand
There are several options for moving around in Thailand. You can move around via train, bus, taxis or even Grab (the Uber equivalent in Thailand.) Transportation is inexpensive and the options are vast. You can also negotiate when you flag down Taxis. To figure out transportation, this website called 12goasia is a lifesaver.
5.) Food
If you're a foodie, Thailand will be a haven for you. From delicious street food, to hole-in-the-wall restaurants, to high-end restaurants, there's something for everyone. A realistic food budget for a day is between 15 USD and 20 USD. You'll get main dishes, desserts, and lots of delicious meals.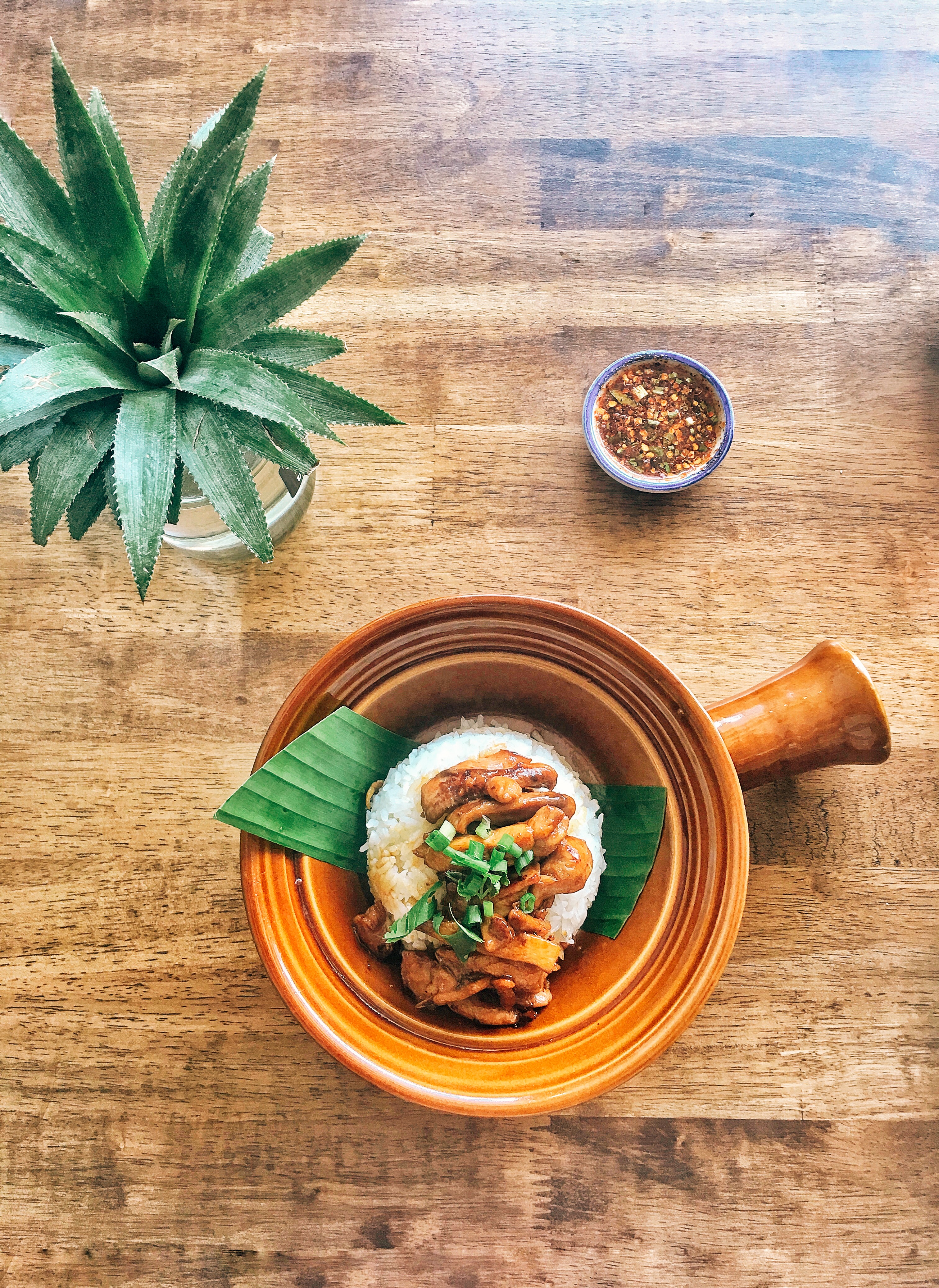 6.) Shopping and Activities
I base these two on preference and you can stretch or shrink it as you like. In Thailand, there's shopping in abundance, a lot of beautiful souvenirs, and clothing pieces.
To get the best out of your Thailand experience, sign up for tours and activities. For example, a Thai cooking class, or a floating market tour, or a day trip to a nearby city. Depending on your itinerary and cities you plan to visit, schedule tours and activities to make it all worthwhile. (Find below my two-week itinerary for pointers on how to plan yours.)
7.) Staying Connected while in Thailand
Internet was ridiculously inexpensive in Thailand, and fast too. There are several top mobile internet providers but I went with True and it worked great for me, even in several cities in Thailand. There are several packages but the 299 Baht for 7 days package is the best value for money you can get. So make sure your phone is unlocked and stay connected to family and friends while in Thailand. You can purchase your sim at the airport.
8.) Money Exchange and Money in general
Airport rates are the worst and avoid changing money there as much as possible. What I do is exchange a tiny amount at the airport and then change the rest in town. There are several money exchanges in Thailand with some of the best rates. There are also ATMs in Thailand with service in English but the ATM fees are a little too high so your best bet is bringing enough cash needed for your trip. Thailand is a cash-only society so using your credit card may be limited.
9.) Understand low season and high season in Thailand
Just like everywhere else, Thailand has a low season and high season. Low season is July to October and high season, March to June. I traveled in low season (September) which made things a little cheaper than usual. However, I believe regardless what time you visit Thailand, it will still make for an affordable trip. People say the best time to visit Thailand is in dry season (November to April) but you will still enjoy a lot of sunshine in the rainy season. It barely rained when I was there and when it did, it was light showers and lasted only about 10 minutes.
10.) Solo trip or group trip?
Should you go to Thailand solo or in a group? The answer is up to you. Do you want to explore with friends or explore on your own and do things on your own pace? Are you looking for adventures that force you out of your comfort zone or one where you have fun and party all night? It is all up to you but regardless of what kind of trip you choose, Thailand has something to offer you. I did Thailand solo, and it was amazing. You can read my solo travel tips here.
11.) Vaccinations in Thailand
While there are no specific vaccinations needed for entry into Thailand, try to get the basic vaccination advised for travelers visiting Asia. This includes Hepatitis A and B, Typhoid, and Malaria. Dengue fever is common in Asia but you can prevent it by avoiding mosquito bites and carrying a bug spray with you. There are no serious health concerns in Thailand and I came back home in superb shape.
12.) Packing for Thailand
Thailand is a very humid country. It is important to pack appropriately for your trip. Hats, sunglasses, light pieces of clothing, shorts, etc. However, if you plan to visit temples, wear modest clothing otherwise they will refuse you entry. For the ladies, cover your shoulders and knees, and your chest area. For the men, bring along long trousers to cover your knees. Carry scarves along too.
Bonus: Join this Facebook group called Thailand Advice and Travel Tips. With over 50,000 active members, you can post questions and will get solid answers within the hour. I found it very helpful in finding answers to questions on Thailand that I had. I'm talking about useful insider information that can be a game changer for you. Here's the Facebook group.
Thailand is amazing and there is something for everyone. Keep in mind it is a Buddhist country so you can expect to see a lot of temples and monks, please respect their customs. Thailand is touristy so will bargain and avoid overpaying for things. There are several options to choose from in Thailand so you have the advantage of comparing cost. Overall, a vacation to Thailand always will be worth it. Plan, do your research and enjoy yourself.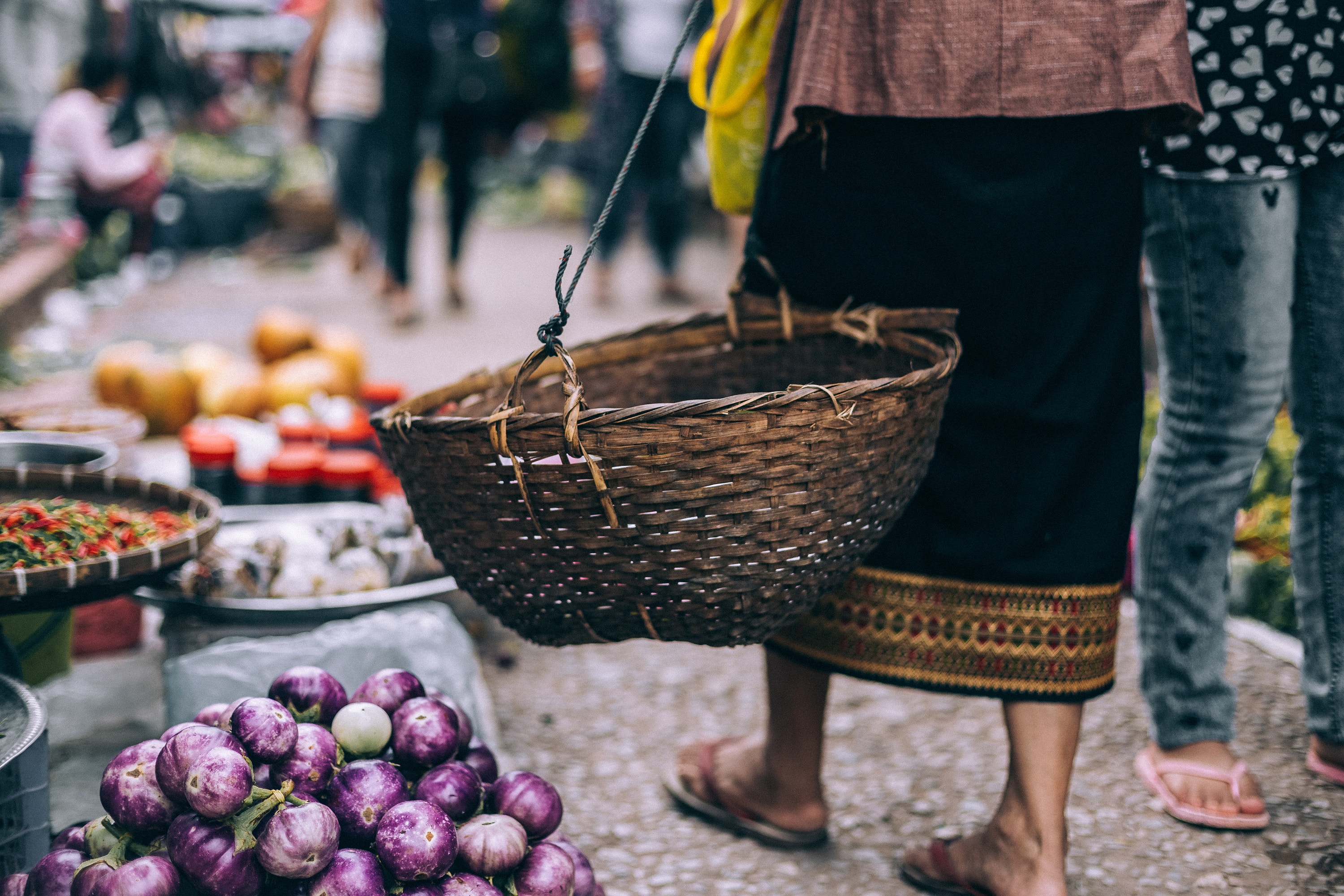 My Thailand Itinerary and Cost 
Day one – BANGKOK – Exploring Bangkok temples (Grand Palace (500 Baht), Wat Arun (100 Baht), Wat Pho (100 Baht). Total cost of entrance tickets: 700 Baht.
Day two – BANGKOK – Damnoen Saduak Floating Market & Maeklong Train Market excursion. Cost of tour: 980 Baht. Get your tickets here.
Day three – AYUTTHAYA – Day trip to Ayutthaya city. Cost of train tickets: 200 Baht, cost of Tuk-Tuk driver tour: 500 Baht. Total cost: 700 Baht. (I did this on my own but you can go on a tour through this company.)
Day four – CHIANG MAI – Trip to Chiang Mai from Bangkok. Cost of one way ticket from Bangkok : 950 Baht. You can buy tickets from Vietjet or Thai Airways.
Day four – CHIANG MAI – Elephant experience with Chai Lai Orchid. Includes Bamboo rafting, feeding and bathing elephants. Cost of experience: 3000 Baht. Buy tickets here.
Day five – CHIANG MAI – Sleep in. Cost: 0 Baht. Alternatively, you can go into the city in Chiang Mai and visit a temple.
Day six – CHIANG RAI – Day trip to Chiang Rai (White temple, Long neck village and Laos). Cost of excursion: 1,250 Baht. Buy tickets here.
Day seven – CHIANG MAI – Thai Cooking Farm School. Cost of tour: 1,300 Baht. You can reserve a spot here.
Day eight – PHUKET – Flight ticket cost from Chiang Mai to Phuket: 2,268 Baht
Day nine – PHUKET – Phi Phi Islands tour. Cost of round trip ferry ticket: 814 Baht. You can buy round trip ferry tickets here. Cost of island hop long tail boat: 1500 Baht. Total cost: 2314 Baht
Day ten – PHUKET – Exploring Phuket by foot. Cost is relative to personal spending on shopping and food.
Day eleven – BANGKOK. Flight ticket from Phuket back to Bangkok: 1,350 Baht.
Conclusion – go to Thailand
Now that you have all the tools needed to start your travel plans to Thailand, it is time to start taking action and not just thinking but doing. For you, taking actions may mean saving money for your trip, for another person it could be finally purchasing that ticket you've been watching for months, maybe for you it is even slightly imagining the possibilities of being in Thailand. Whatever the case, I hope you visit Thailand soon and these tips were helpful.
For more travel tips and to read about my adventures in Thailand starting next week, be sure to subscribe to my blog here. Follow me on Instagram and Twitter to watch my journey and stay inspired.
Until next time,