A First-Timers Guide to Visiting Guatemala
"Guatemala? What are you going there for" "Isn't that a dangerous country?" "I haven't heard of that place before". These were some of the comments I heard when I told people I was going to GWA-TE-MA-LA on vacation.
Shortly after my trip and sharing all the goodness of Guatemala on my social platforms, the tone changed. Everyone wanted to experience Guatemala too – as they should because Guatemala is a beautiful country that's worth your travel coins. If you are thinking of visiting Guatemala, this easy guide will help you plan your trip and point you in the right direction.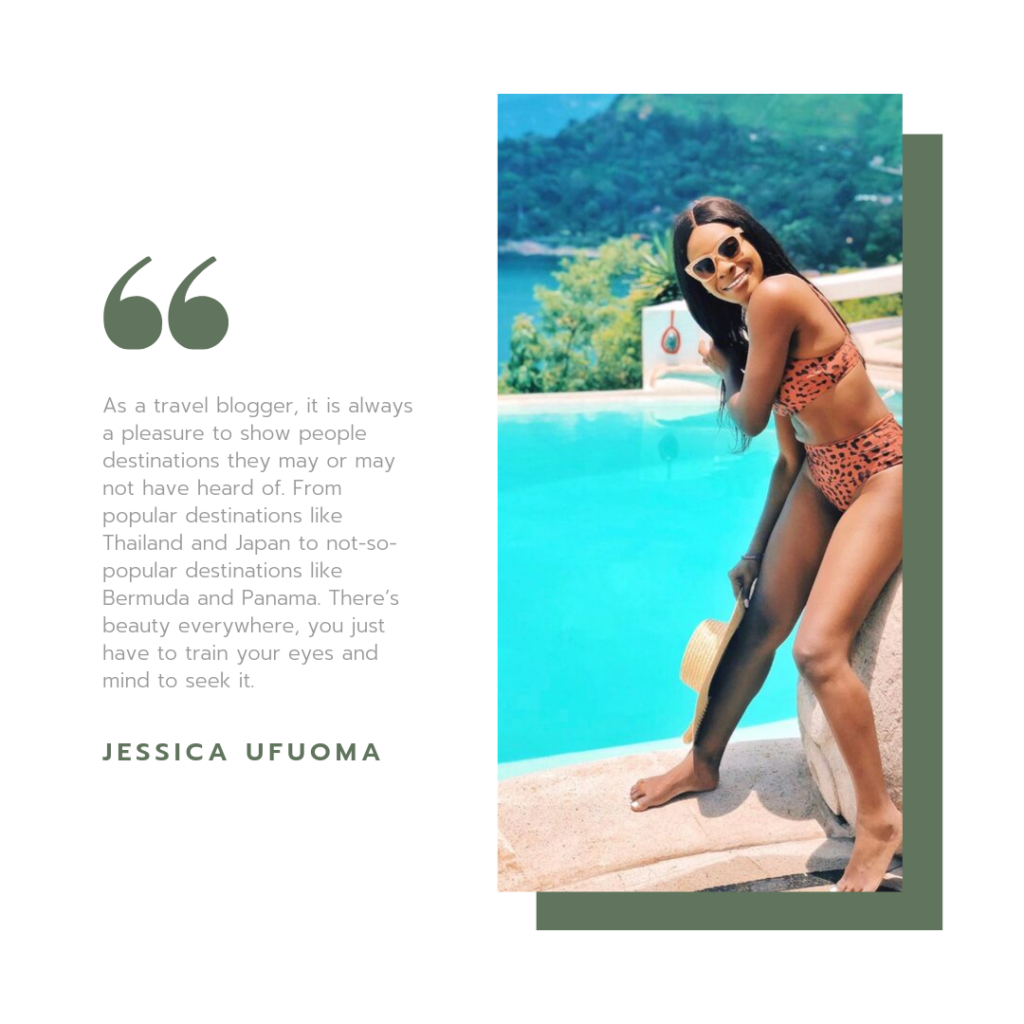 About Guatemala
Where in the world is Guatemala located? Well, allow me to take you to Geography class for a minute. Guatemala is a country in Central America, south of Mexico. The country is known for its coffee and cocoa exports and its very beautiful landscape. Guatemala City is Guatemala's capital city. Okay, Geography class over – let's move on.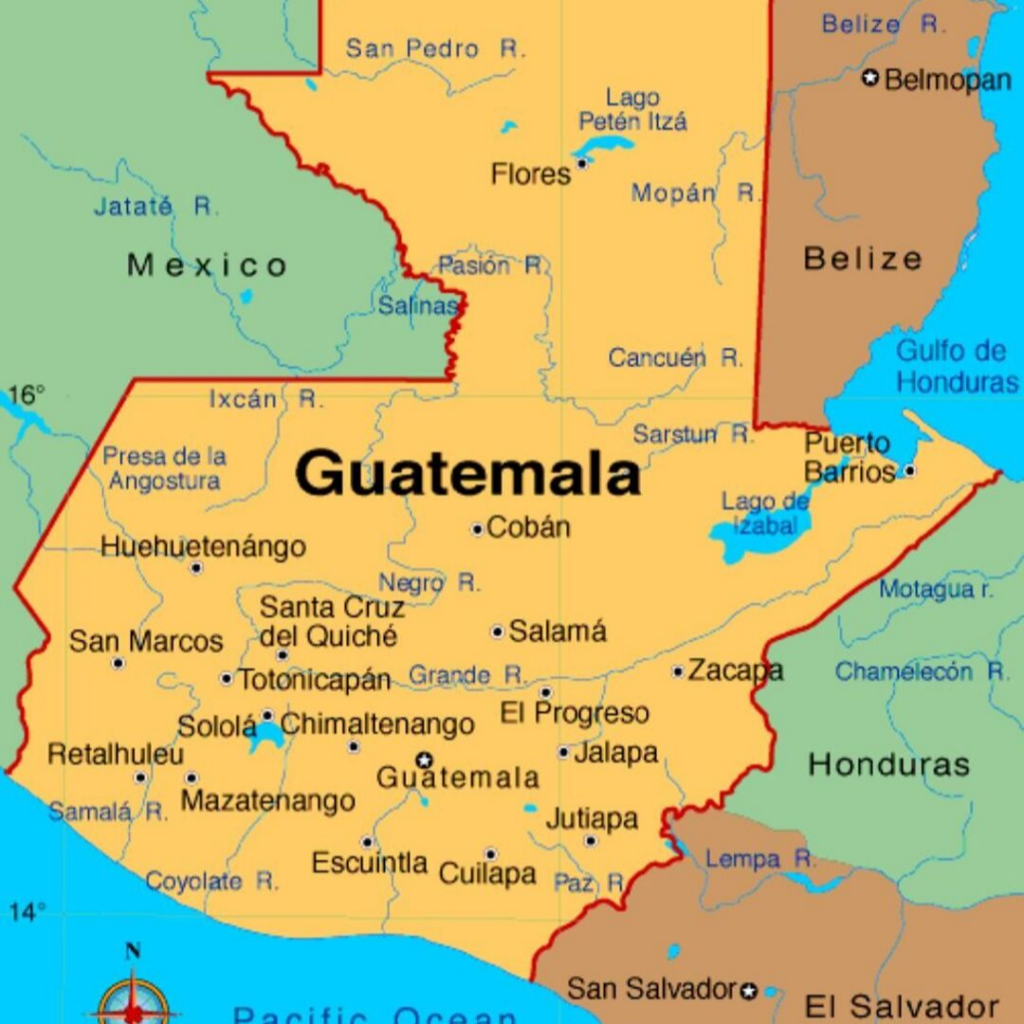 When is the best time to visit Guatemala?
Short answer: Anytime. Guatemala has both the rainy/wet season (May to October) and the dry season (November to April). I was there in September and it was the rainy season – what this meant was there were fewer tourists and I was able to have some places to myself. Rainy should not be confused with cold because it was still very sunny and humid but it will rain very sparingly for maybe 10 minutes in the late afternoon (at about 4pm). The rain was not a problem for me at all as it hardly rained and I always set out early in the day to get all my activities done.
Planning a trip to Guatemala
Flying into Guatemala – The airline you choose will depend on your city of departure. I departed from the Toronto Pearson Airport and flew Aeromexico and it was about a 7-hour flight from there. Other airlines that fly to Guatemala City are Copa, American Airlines, Avianca, Interjet, etc. There are only two airports in Guatemala. One in Guatemala City, the other in Flores.
Visa for Guatemala – If you have a US/UK/Canada passport, you are allowed into Guatemala visa-free for tourism purposes for 30 days. I don't. I have a Nigerian passport so I needed a visa to Guatemala. Living in Toronto meant I had to fly to the Ottawa consulate to get my visa in person (the only way) and I got it same day for $50. Check if you need a visa here.
Currency and Money in Guatemala
The official currency in Guatemala is the Guatemalan Quetzales. One USD is about 7 Quetzales. USD is generally accepted in Guatemala but I must warn you – it has to be squeaky clean, brand new with no crinkling at all. I had a couple 20 dollar notes that were folded and it would not be touched by the locals at all. My advice will be to go half on both the Quetzales and the USD on your trip to Guatemala. Both are accepted but having the Quetzales on hand is recommended. What about credit/debit cards? Not widely accepted except in hotels and big restaurants. Otherwise, it is a very cash-driven society. Always use the XE Currency Converter for all things exchange rate and if you can, avoid changing your money at airports as they typically have the worst rates.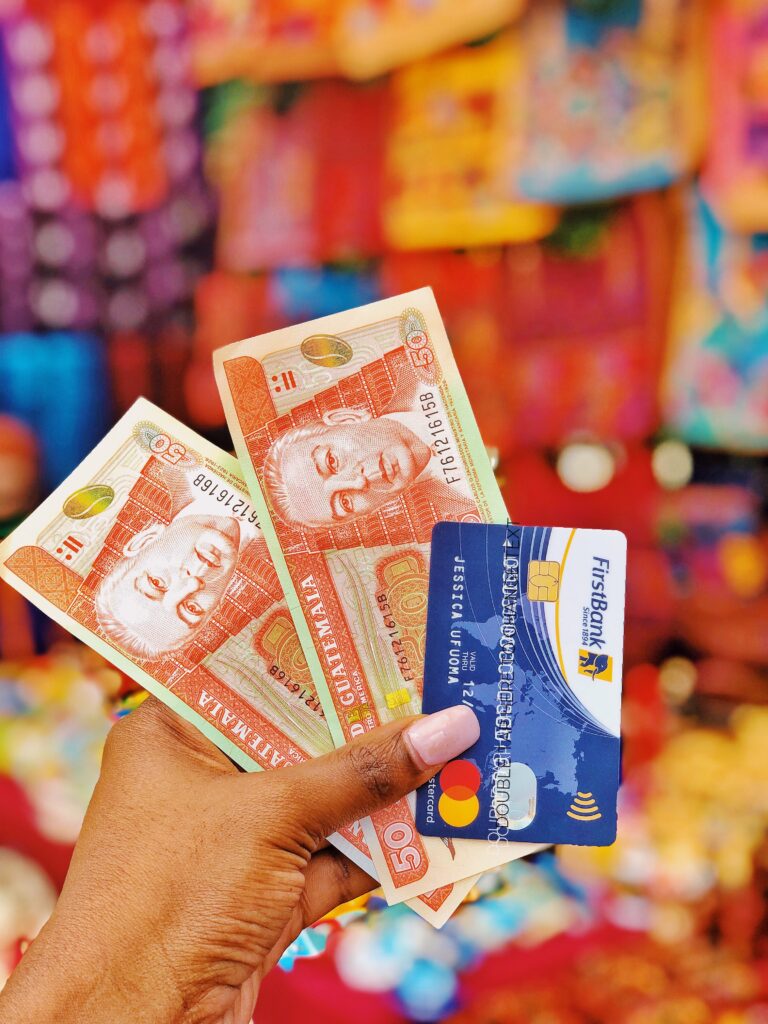 Budget for Guatemala
Your budget for Guatemala will of course depend on your personal spendings and preferences. By choice, I stayed in higher end hotels (more details on this shortly) and that cost more. However, there are lots of affordable accommodation options in Guatemala depending on your budget. You can check for accommodation on Booking.com and Airbnb.com (You can use my code to get $45 off your booking). For food and other expenses, I found it incredibly inexpensive. In Lake Atitlan, for example, a good meal cost as little as 70 Quetzales (10 dollars) and there are many options to choose from.
Getting around Guatemala
Uber? Forget it. There's no Uber service in Guatemala. So you'll rely mostly on shuttle buses or taxes or boats. I didn't use any taxes as I mostly had arranged shuttles from my hotels. There are chicken buses too (so public buses) I never took them but they aren't the safest of the options. Always arrange a shuttle with your hotel – they usually cost around the $20 mark for 3 hour distances when shared with other people.
I had a driver called Bryon take me to a few places. He's the best guy, really. He gave me a coin that I'll be keeping very safely. If you are visiting Guatemala, you can reach out to him on Whatsapp on +502 4895 3777. Please only treat him with love and respect and don't reach out to him if you don't have serious enquiries.
Where to stay in Guatemala
Booking.com always comes through for me when hunting for accommodation options and the great thing is, there is something for every budget. For me, I stayed at three places: Lush Atitlan in San Marcos, Lake Atitlan, Tzampoc Resort in Santa Catalina, Lake Atitlan and Good Hotel Antigua in Antigua Guatemala. All three hotels absolutely stunning.
LUSH ATITLAN – The Honeymoon Suite where I stayed at cost about $233 USD per night after tax. I booked on booking.com but booking directly on the website may be slightly cheaper. This suite was fully furnished with a kitchen, living area and its own balcony. The view from the room was amazing. You can check it out in my highlights here. If the honeymoon suite is above your budget, worry not as there are other rooms in the facility for every budget.
TZAMPOC RESORT– Now this is a PLACE. A gem and a HALF. No other words needed. I stayed at the Junior Suite and it was amazing but the biggest draw was the infinity pool overlooking the lake. Absolutely breathtaking. The Junior Suite cost about $203 per night and that was the cheapest room on offer.
GOOD HOTEL ANTIGUA– I stayed in Antigua for two nights to wrap up my trip and this was my hotel of choice. It's a beautiful hotel with amazing staff but my favorite part was the give-back element of it. For every night I stayed in my room, a child was able to afford school for one more week. CLASS ACT.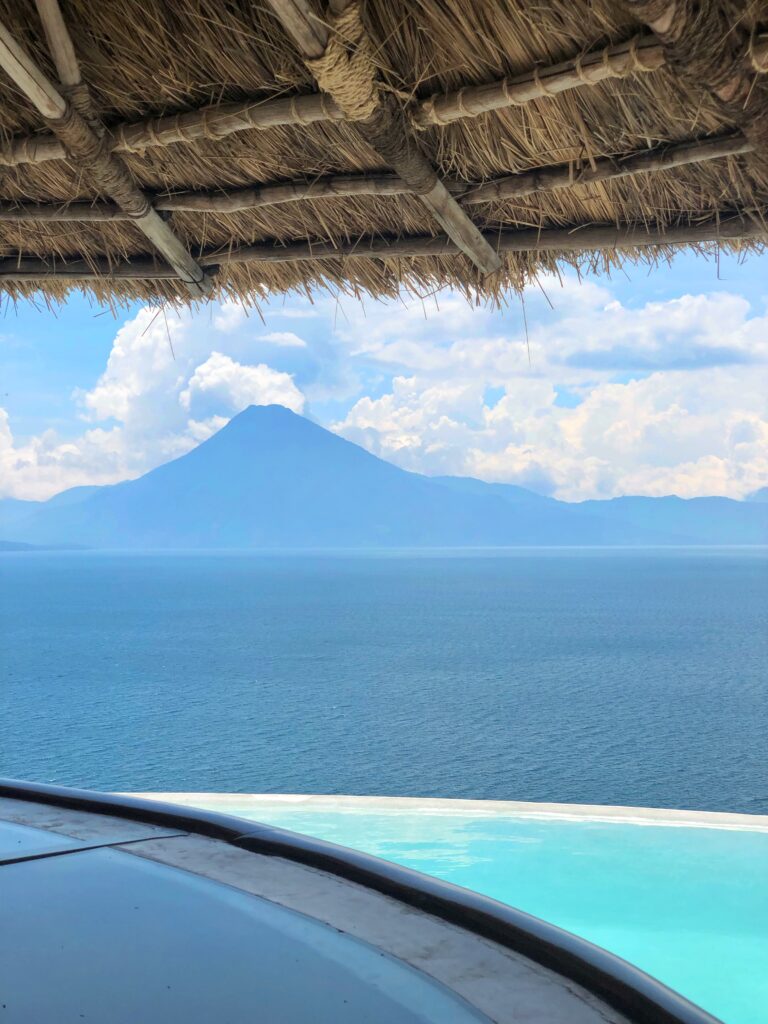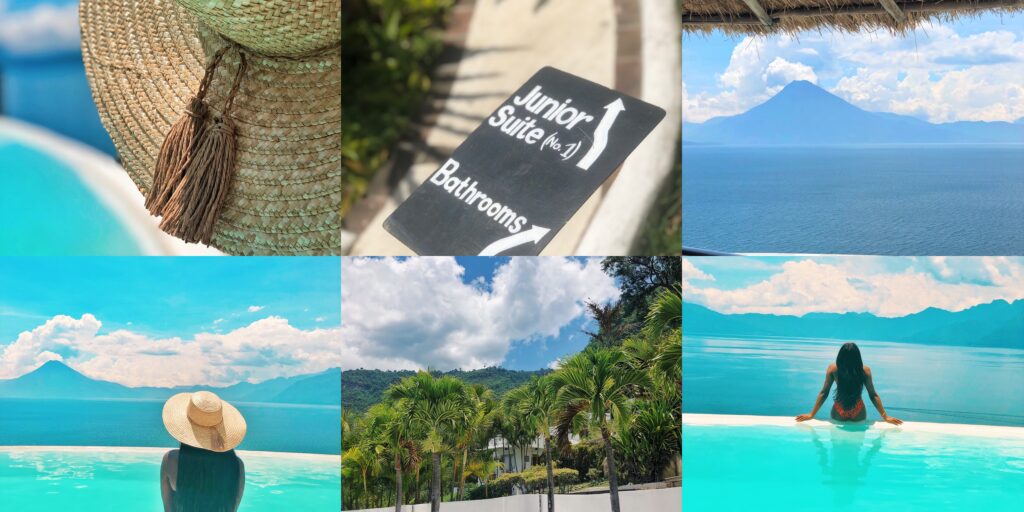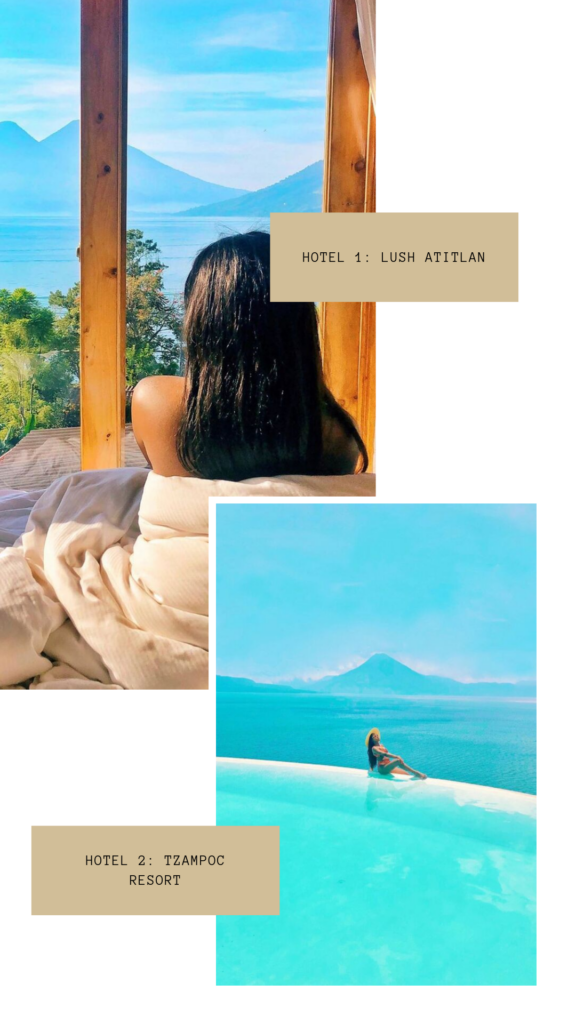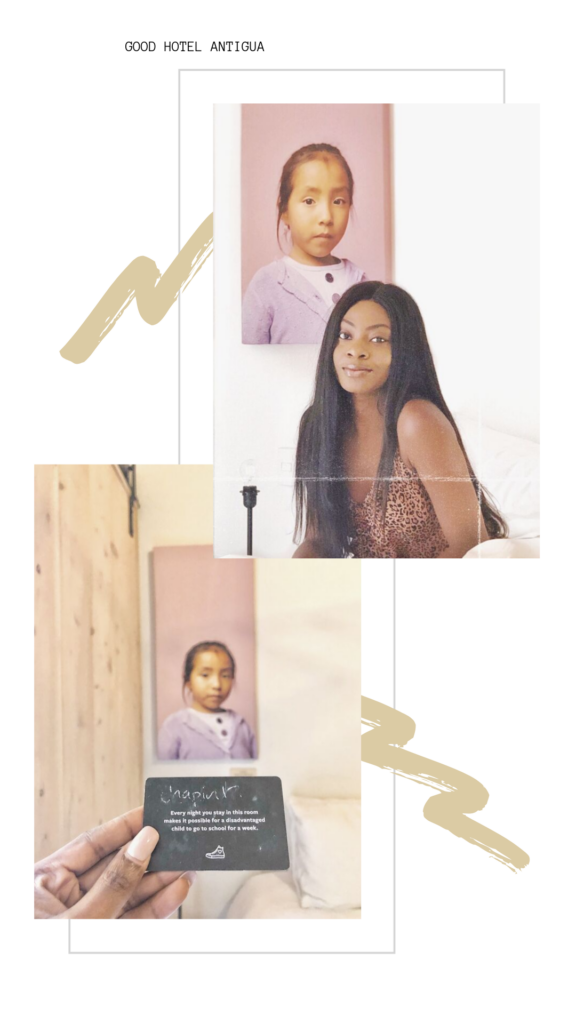 Things to do in Guatemala
If you thought there was a shortage of things to do in Guatemala, you thought WRONG. This country has so much to offer and I only scratched the surface. I visited three cities Lake Atitlan, Chichicastenango and Antigua. Other places I would have loved to visit are Tikal, Flores and Semuc Champey but I guess this is a great reason to go back. In no particular order: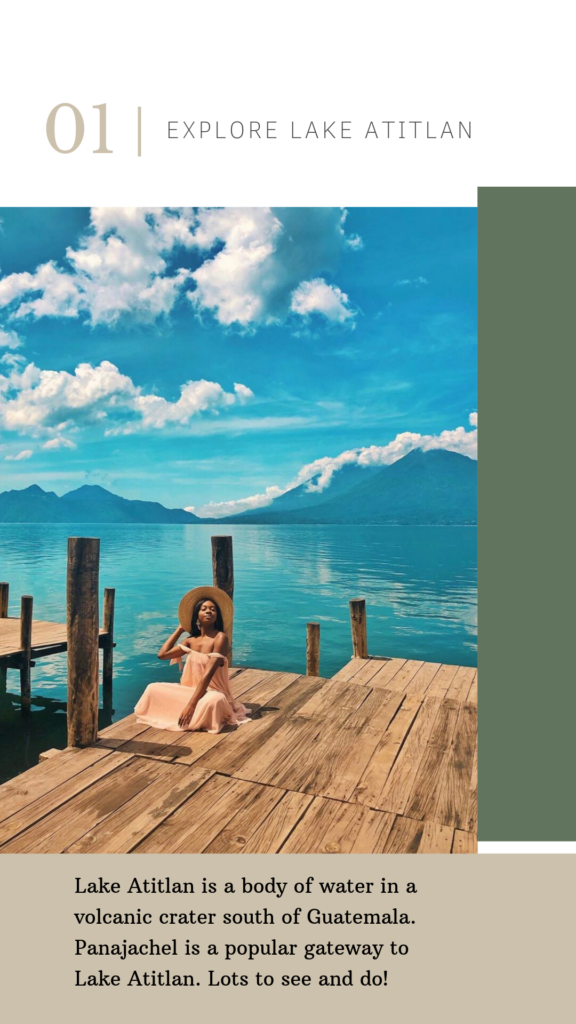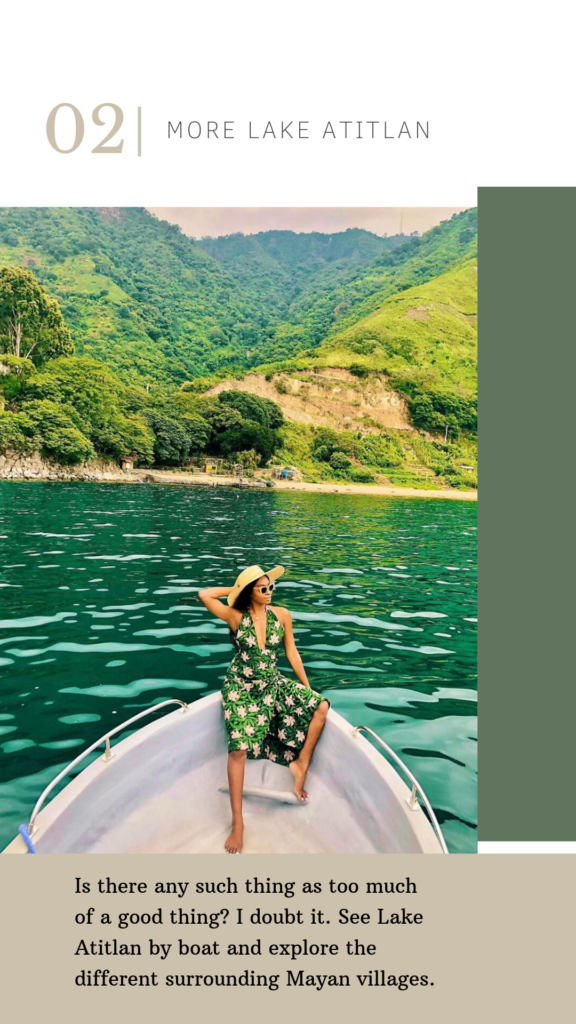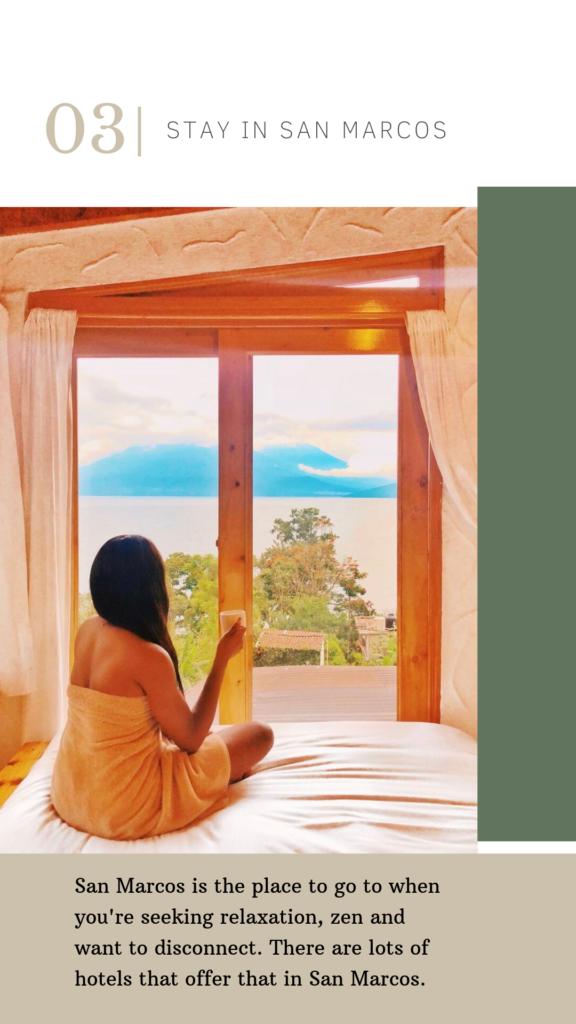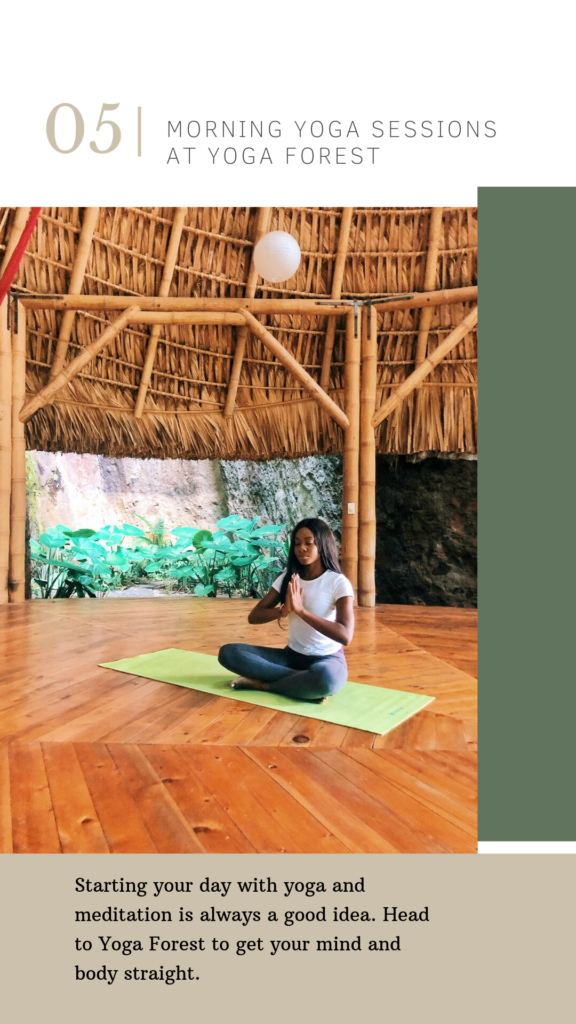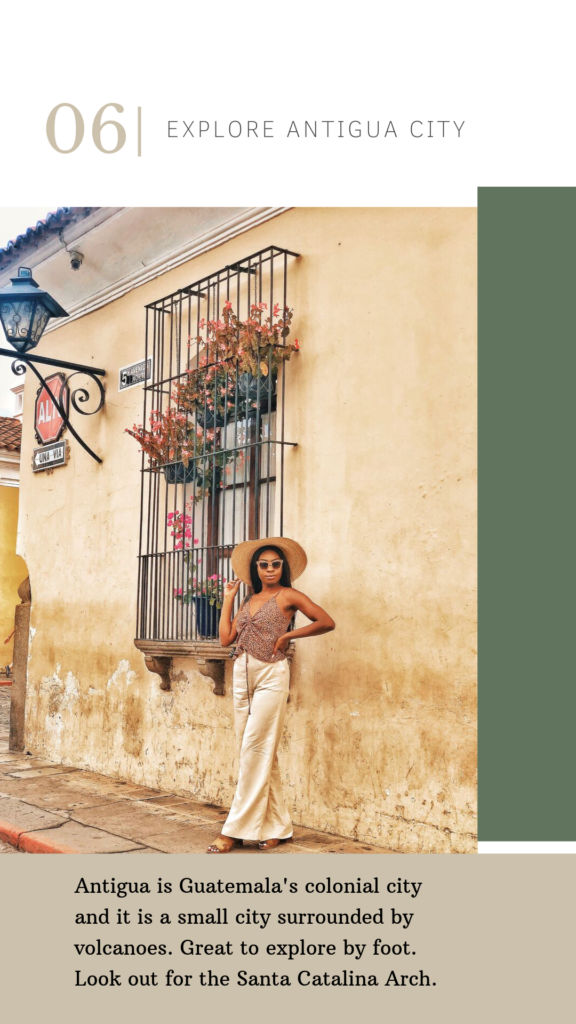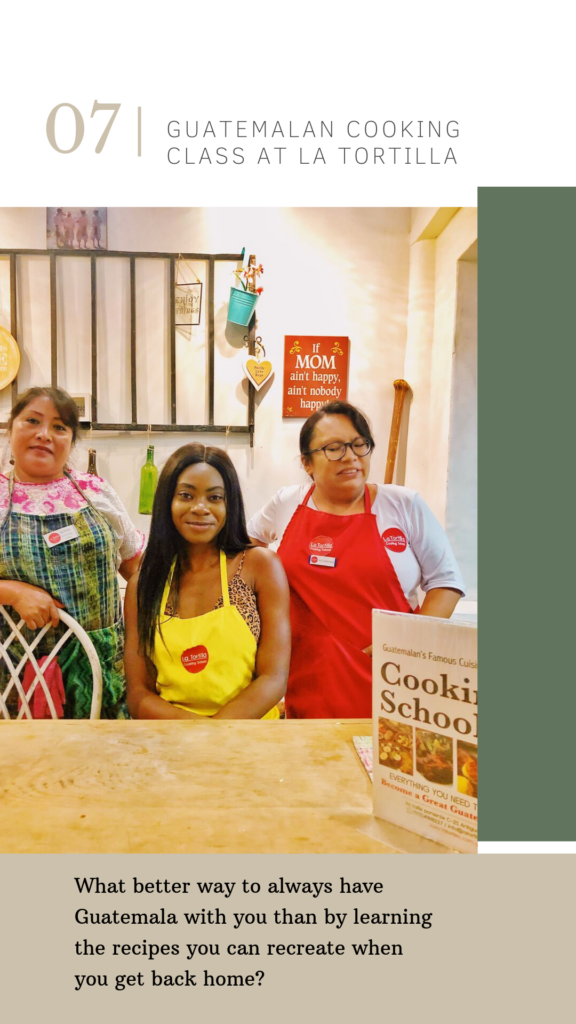 Is it safe to go to Guatemala?
This was a recurring question I got asked. I'd like to say that I never felt unsafe in Guatemala and I didn't hear of any safety concerns or issues while there. As travelers, it is important to know that no matter where you go, you should take safety precautions – i.e don't walk dirt paths at night, don't tote along all your valuables with you all the time, don't leave your drink unattended, etc. These are basic measures you should take whether you are going to the "safest" country on the planet or otherwise. Do these things and you should generally be okay.
Conclusion
I hope you found this Guatemala guide useful for you. As always, if you have any questions please drop them in the comments and I will be happy to answer them.
Where to next? Keep up with my adventures by subscribing here. You'll also be the first to know about new posts on the blog as well as upcoming group travels.
Thank you for reading and rocking with me.
Until next time,