A Travel Guide to Italy: Explore the Best of Rome, Amalfi Coast, Milan and Lake Como
I've always wanted to travel through Italy. It is such a diverse country with so much to see and do. My interest was piqued when I first went to Venice and the Amalfi Coast in 2019 – I fell in love with Italy and started planning my return. It finally happened. In September 2022, I traveled through Italy to Rome, Amalfi Coast, Milan and Lake Como in 10 days. It was the Italian vacation of my dreams. If you're thinking of a trip to Italy, here's a guide on what to do, things to see, where to stay, and the whole nine yards. I hope this is helpful for you if you are planning a trip to Italy.
About Italy
Italy is a popular destination in Europe and attracts a lot of travelers each year. Its capital city of, Rome is one of the most visited cities in the world by tourists. There's so much to see and do in Italy. Italian is the main language spoken in Italy, but you will find a lot of English speakers, especially in popular cities like Rome, Milan, and Venice. This guide covers travel to Rome, Amalfi Coast, Milan and Lake Como. If you'd like to read about Venice, use this link.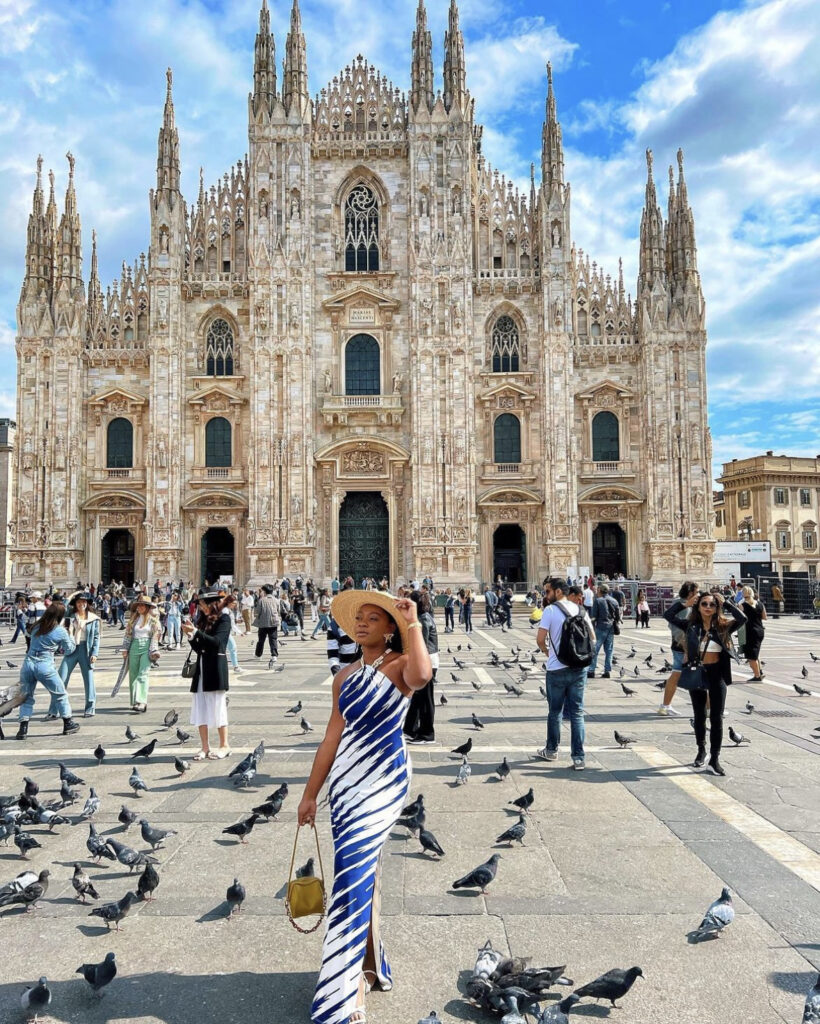 Save these Italy resources
Italy is a very popular destination so you will be blessed with so many resources for helping you plan. This blog you are reading is one of them. What helped me prepare were places like Italy Explores, an Instagram page that brings you the best Italy tips and a TikTok page called Alidalifetravel. Both really superb social media resources to help you plan.
For traveling through train – Trainline, Italo, Trenitalia
Book tours – GetYourGuide, Viator
Entrance tickets – Tiqets
Tour guides – Withlocals
Getting to Italy
Getting to Italy would depend on a lot of things, including where you currently live and if you will be pairing Italy with another European country. I live in Toronto, Canada and I flew directly to Rome via Air Canada. I recommend making this your base, or you could even do Naples as your base. In a nutshell, you will need to fly into a city in Italy to begin your Italian adventures. Note: Amalfi Coast has no airport, but you can fly into Naples and then drive to the Amalfi Coast.
Moving around in Italy
One of the things I love about Italy is the ease of moving around, especially via train. Throughout my Italian adventures, I traveled from city to city via train. I recommend getting an app called Italo. It is a good app for finding train tickets. You do not have to buy your train tickets in advance, but if you already have set plans, it doesn't hurt to do so.
Starting your Italy adventures
There are so many options to choose from when it comes to traveling through Italy. Also, the way you map it out really matters as you want to be as time and cost efficient as possible, without wasting too much time and money. Here's how you can spend 10 days in Italy. See below how I mapped mine.
Three days in Rome
Rome is a great start to your Italy adventures. You can fly directly to Rome from major cities in the world. Three days is enough time to see the beauty of Rome and explore everything it has to offer. I recommend making Rome your starting point and base for your trip to Italy.
Where to stay in Rome
During my trip to Rome, I stayed at the Hotel Eden Rome, which was beyond stunning. In full transparency, this hotel stay was complimentary, but it definitely met my expectations of how a good hotel stay should be. If you have the budget for it and want to feel like absolute royalty, Hotel Eden Rome is the place to be. Popular and influential world figures like Nelson Mandela and Naomi Campbell have stayed in this iconic hotel.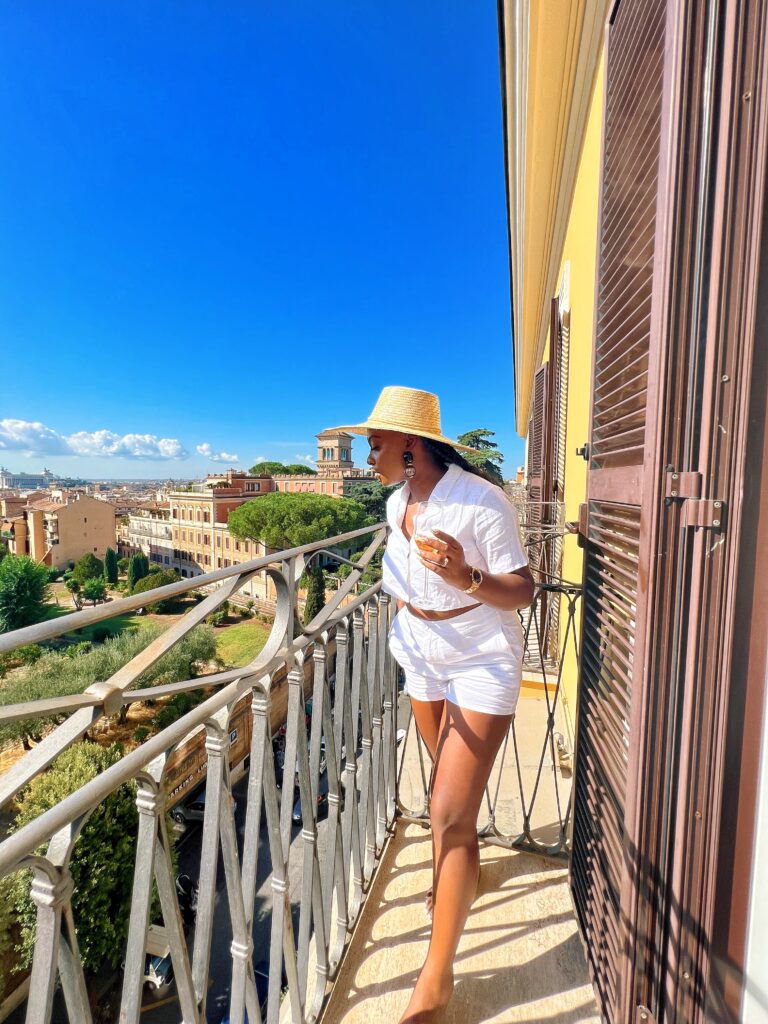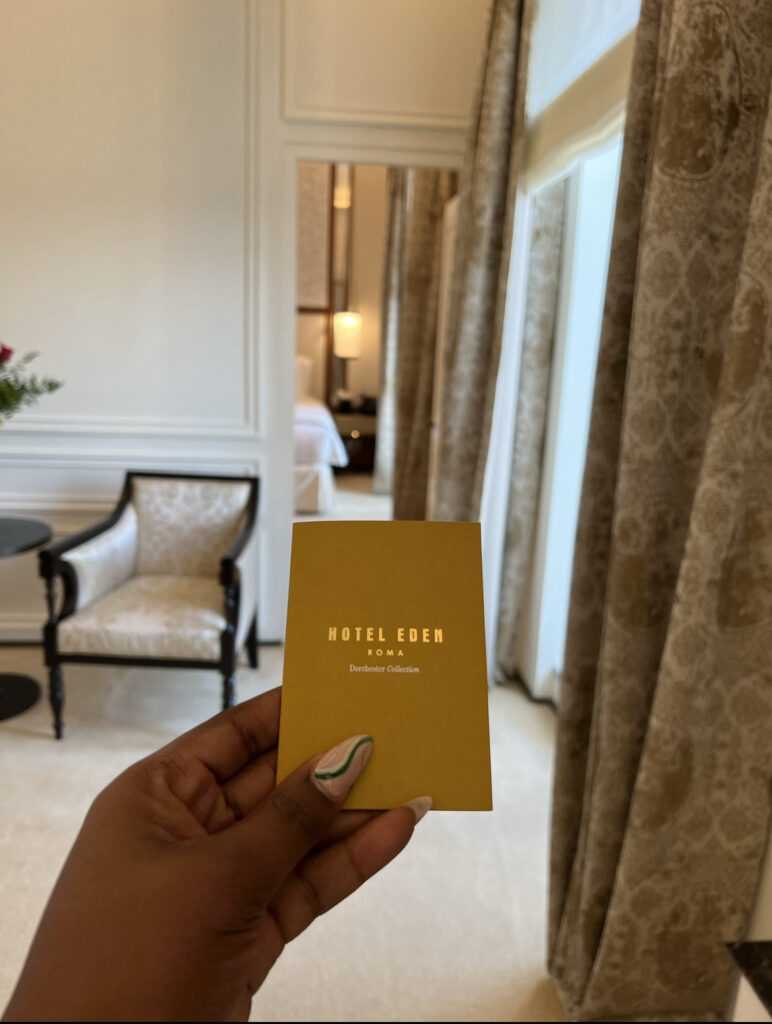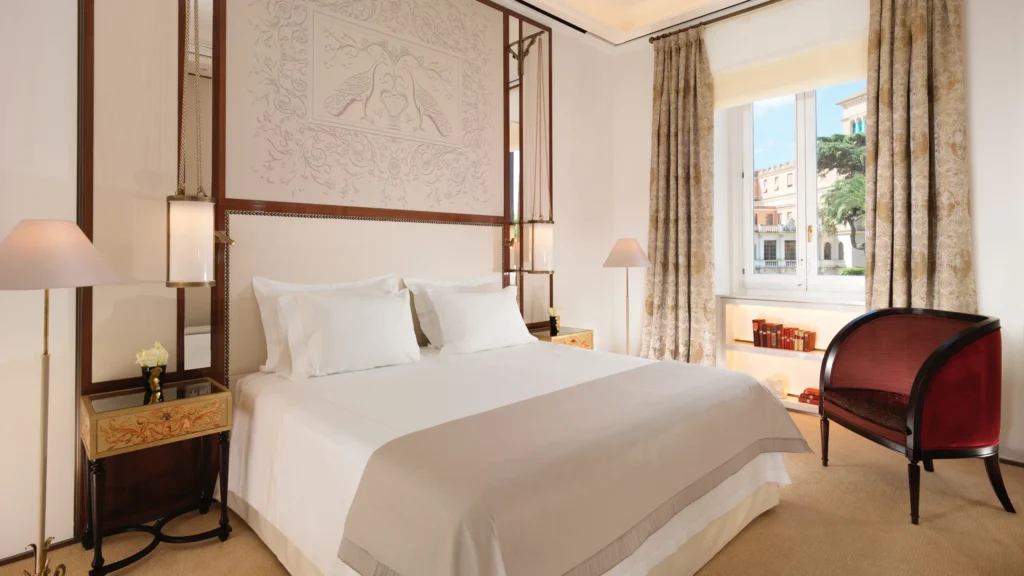 Want a more budget friendly option in Rome? There are a ton of hotels that you can choose from. Be sure to look out for location convenience. Is it close to the train station, or some amenities? The good thing about Hotel Eden Rome is that it is very close to the Trevi Fountain, making it an ideal place to stay.
Another hotel I can recommend in Rome is Starhotels Michelangelo. It is more affordable but still quite beautiful.
What to do in Rome
One thing I love about Rome is just how much you can see and do, and a lot of it you can do for free. There are free walking tours, free entrances to places like the Trevi Fountain, lots of free sites to see. Here are some of my favorite things to do in Rome.
1.) Visit the Trevi Fountain.
Make sure to go early in the morning to beat the crowd. I recommend going at 6 am when I went as there were fewer people that early. Trevi Fountain is free, but be sure to take some coins with you, as tossing them is one of the best ways to experience it. It is said that if you toss one coin in, you will return to Italy. If you toss two, you will meet and fall in love with an Italian, and if you toss three, you will marry them. I tossed one, so I am definitely going back.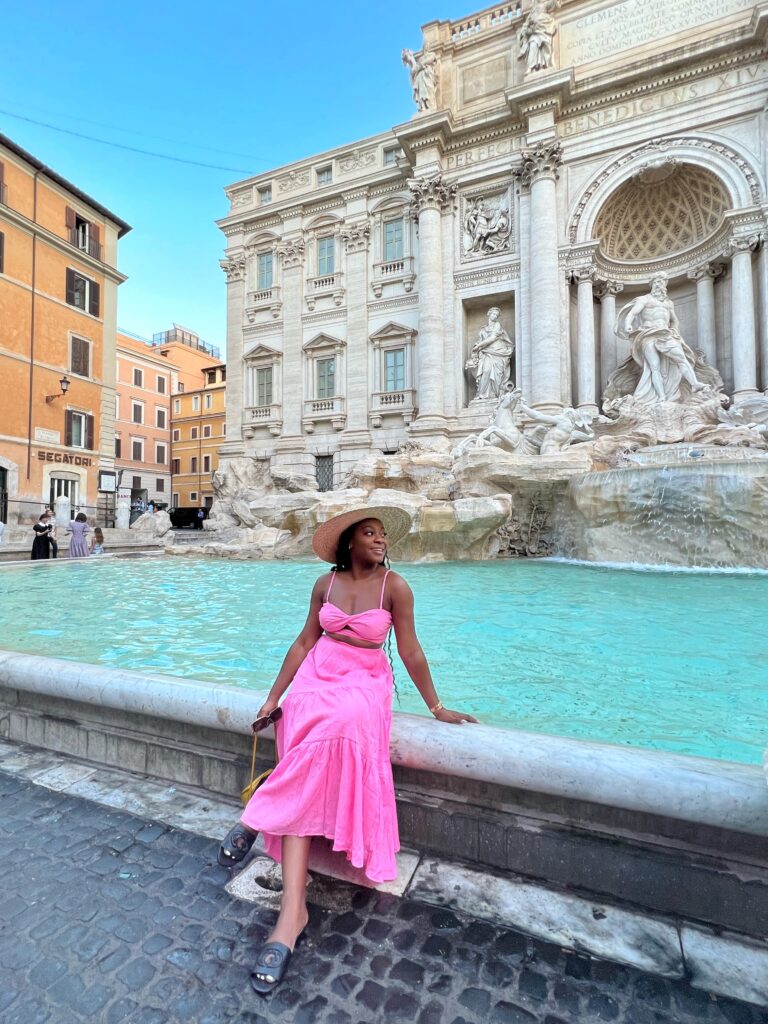 2.) See a world wonder – The colosseum
While I was a little underwhelmed by the colosseum, this list would not be complete without including this. I did not go in so it was free to view from the outside. Perhaps next time, I will go in to fully take in the place, but from the outside looking in, I wasn't too excited to go inside. There were lots of people, it was a hot and sunny day, and there were really long lines. You can actually skip the lines using the link below.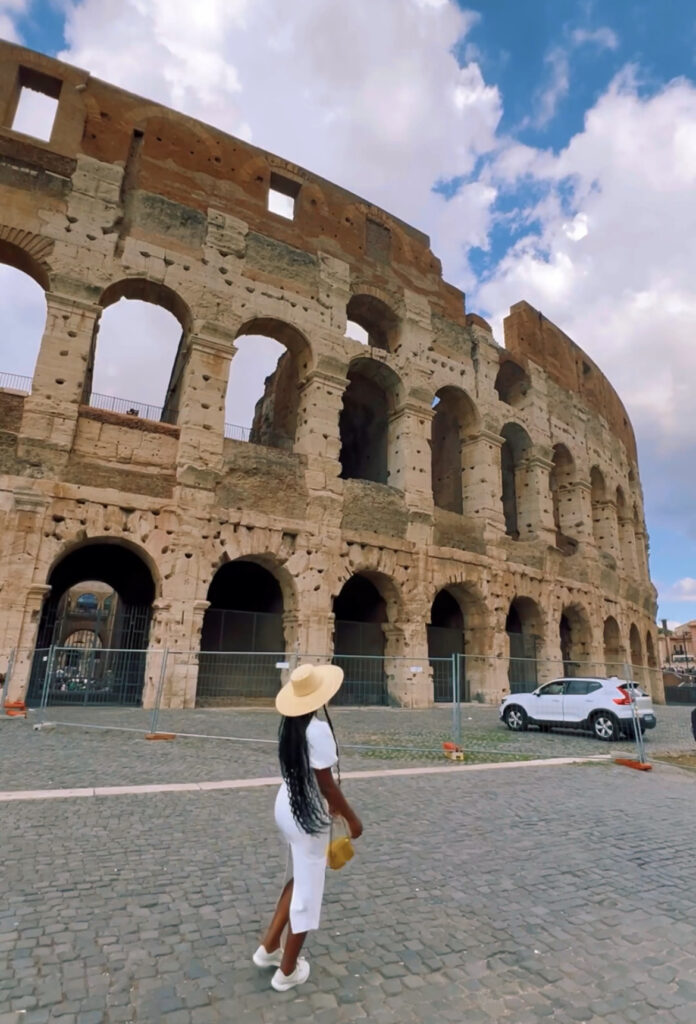 Other things to do in Rome
1.) Visit the Pantheon
2.) Explore the Roman Forum
3.) Visit Piazza Navona
Where to eat in Rome
I'll be the first to admit that I wasn't super in love with the food in Rome. It was mostly a hit or miss. I however found some really good restaurants where the food was above average. Click this video or check out the list below to see my recommendations.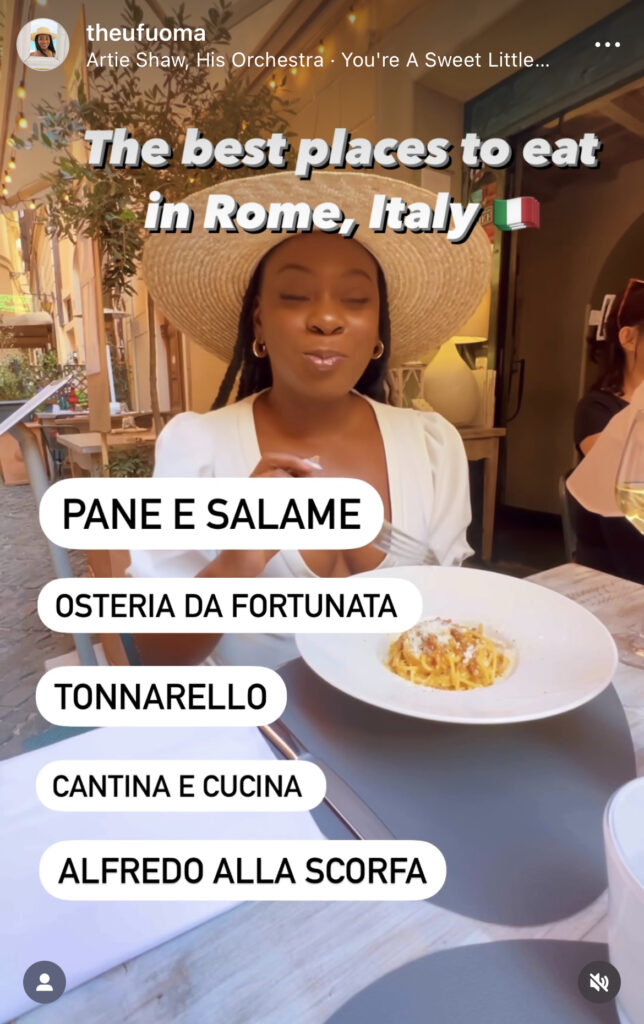 Two days in the Amalfi Coast
After spending some time in Rome, it's time to head to the Amalfi Coast. To get to the Amalfi Coast, you'll need to head to Maples first. You can either take a ferry, or get a taxi for 75 euros. I'll be upfront: the ferry isn't the best and very crowded, but it is the cheapest. We opted for a private taxi instead, and it worked out really convenient for us at 100 euros for a one-hour ride, I don't think it was bad at all.
You can book a private transfer from Naples to Positano here.
I chose to spend two nights on Amalfi Coast because I had been there before and didn't have all the time in the world. I recommend staying at least three nights there, but two is good if you do not have three nights to spare.
Also worth noting is that Positano and other places in the Amalfi Coast can be quite expensive. So consider staying at Sorrento instead, which is about 30-40 minutes away from Amalfi Coast and a great hub for your Amalfi Coast adventures.
Where to stay on the Amalfi Coast
There is no shortage of places to stay on the Amalfi Coast. We stayed at Le Sirenuse in Positano, and while it was so incredibly beautiful, it does come with a hefty price tag, and on top of that, it is always booked solid, especially in the summer months. Going to Positano in September meant we saw fewer crowds and a slight price dip.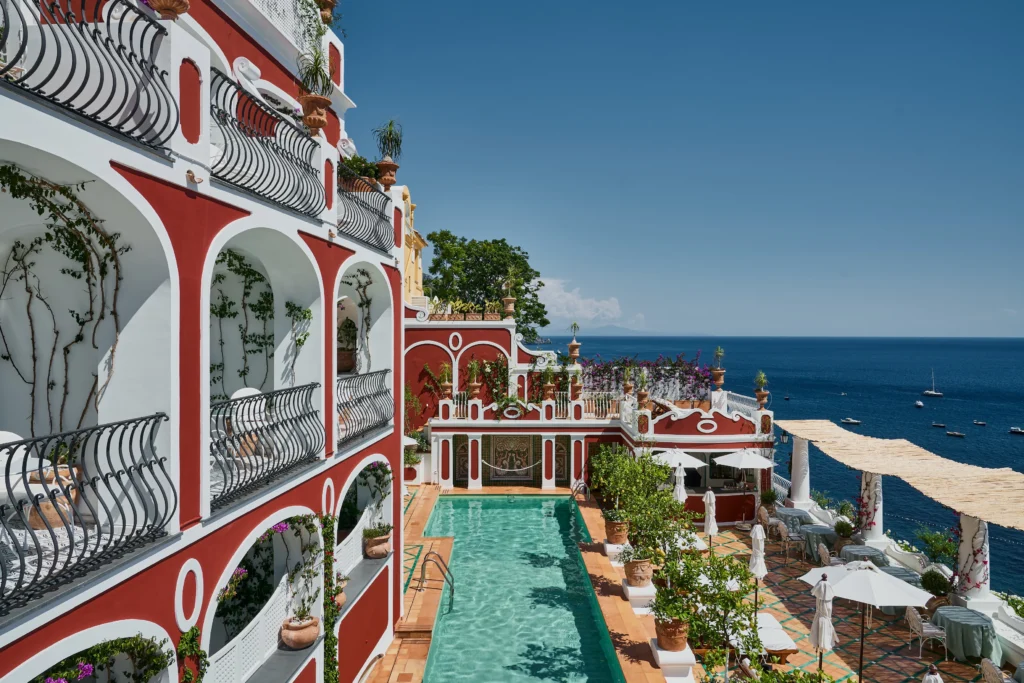 As I mentioned above, you can also choose to stay in Sorrento and there are many affordable options to match any budget.
What to do on the Amalfi Coast
There's no shortage on things to do in Amalfi Coast. You'll be spoiled for choice and two days is not nearly enough to unravel everything. But if you only have two days, I highly recommend doing two things:
1.) A day trip to Capri
One thing you cannot miss when on the Amalfi Coast is a day trip to Capri. And while I didn't do it on this trip, I did it the first time I went to the Amalfi Coast and recommended it. There are lots of tour companies that do day trips to Capri but this is the one I used and absolutely recommend. Click here to book it.
2.) Explore Positano
Positano is a must when on the Amalfi Coast, so after exploring Capri, I will explore Positano too. There's a lot you can do there in a day. You can hike the Path of the gods or chill by Fornillo beach. One thing you should do for sure is walk. Walk around, capture the beauty of Positano, stop by for a gelato or some light shopping (although Positano prices are pretty steep) and enjoy a pasta meal. When in Positano, I recommend eating at La Sponda Restaurant. It had the best-tasting food I ate in Positano.
Here's a tour in Positano I recommend doing.
One day in Milan
After spending two days in the Amalfi Coast, it's time to head to Milan which really is a gateway to Lake Como, our last stop on this Italian adventure. You'll want to take the train from Naples to Milan. I used ItaliaRail and it cost about $120 and the journey took about three hours. I could have saved some cost here if I booked a bit earlier.
Upon getting to Milan, I stayed at the Melia Milan and it was perfect for a one-night stay. You can choose to stay more days in Milan if you want to see more of the area and you have more time on your hands, but I really had a tiny interest in Milan so one night was perfect for me and I really came here as visiting Lake Como from there was so much easier.
Where to stay in Milan
I stayed at the Melia Milan, a modern 5-star property minutes away from Duomo. If you are pressed for time, this is a great option for you as you wouldn't need to travel too far to get to the main attractions. Taxis in Milan are quite expensive so you want to choose your accommodation wisely, even if it means paying extra for a good location and in turn saving cost of transportation.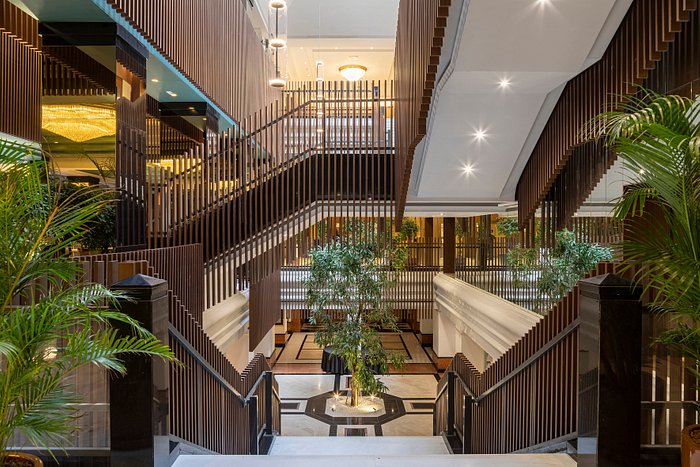 Things to do in Milan
Personally, I didn't find Milan to be all that interesting in terms of things to do. There are frankly more interesting cities in Italy but you have got to see the Duomo Cathedral when you visit Milan. It is simply magical and I have always wanted to visit ever since I saw it online. It is totally free to see from the front but you may have to pay a small fee to go in. I was very tempted to go in but the long lines put me off, especially because I had a train to catch later in the day to Lake Como.
I spent my day in Milan by waking up bright and early to visit the Duomo Cathedral and then had lunch at a nearby restaurant called Ristorante Francesco. It was basically about a three-minute walk from the Duomo. I also went into the Galleria Vittorio Emanuele which is a picturesque shopping mall that is just so beautiful.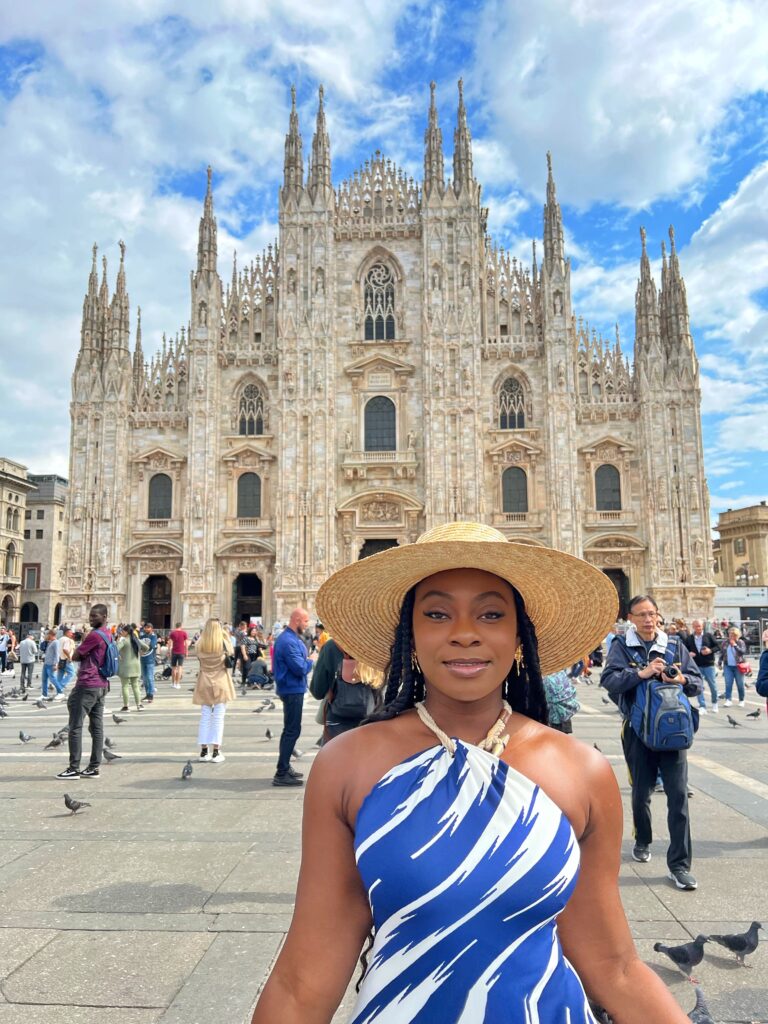 So in summary, here are the things you should do in Milan:
1.) Explore the Duomo Cathedral. You can go in or see it from the front. You will find lots of birds and people telling you to take pictures with them for a fee. I ignored everyone (including the birds) and took my photos and left.
2.) Visit the Galleria Vittorio Emanuele. It is just opposite of the Duomo so a very easy addition to your itinerary. There are lots of luxury shops in there, but it's the design that draws you in.
3.) Have lunch at Ristorante Francesco. Again, really close to Duomo is a restaurant called Ristorante Francesco with decent Italian bites. Stop by for lunch if it is not too crowded.
Two days in Lake Como
After spending a day in Milan, including staying overnight at the Melia Milan hotel, we made our way to Lake Como via the train station. It is important to know the best route to take to Lake Como so here's a quick guide.
How to get to Lake Como from Milan
There are quite a few options but the easiest way we found was going from Milano Cadorna to Como Nord Lago. This was straight and direct and Como Lago was the last stop on the train and it only took one hour. Note that we didn't go from Milan Centrale station which is the slightly cheaper option but a more complicated one. My advice would be to go through Milano Cadorna and the best part is, once you get off the train station, you'll be blessed already with the breathtaking views of Lake Como.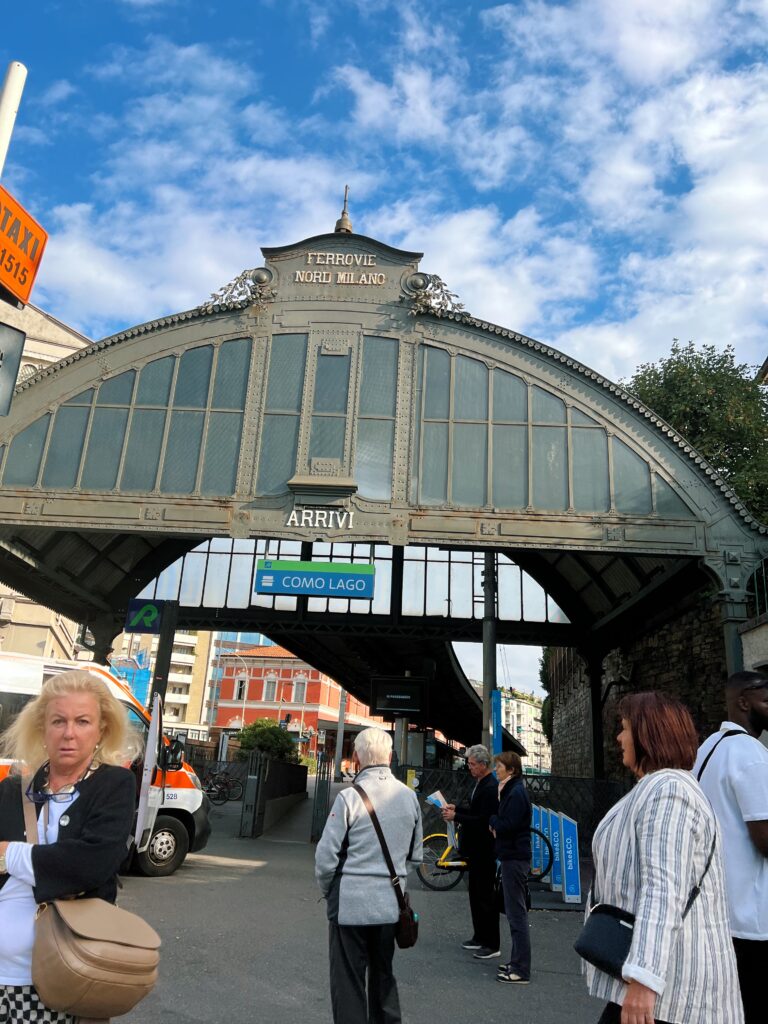 Where to stay in Lake Como
We stayed at the beautiful Suites and Atelier Lake Como and let me tell you – that was the best decision ever. The location of this place was incredible. It was only a 2-minute walk from the train station and everywhere was within walking distance of the hotel. We had beautiful views of the lake and I would recommend this place for the ease of travel and the location.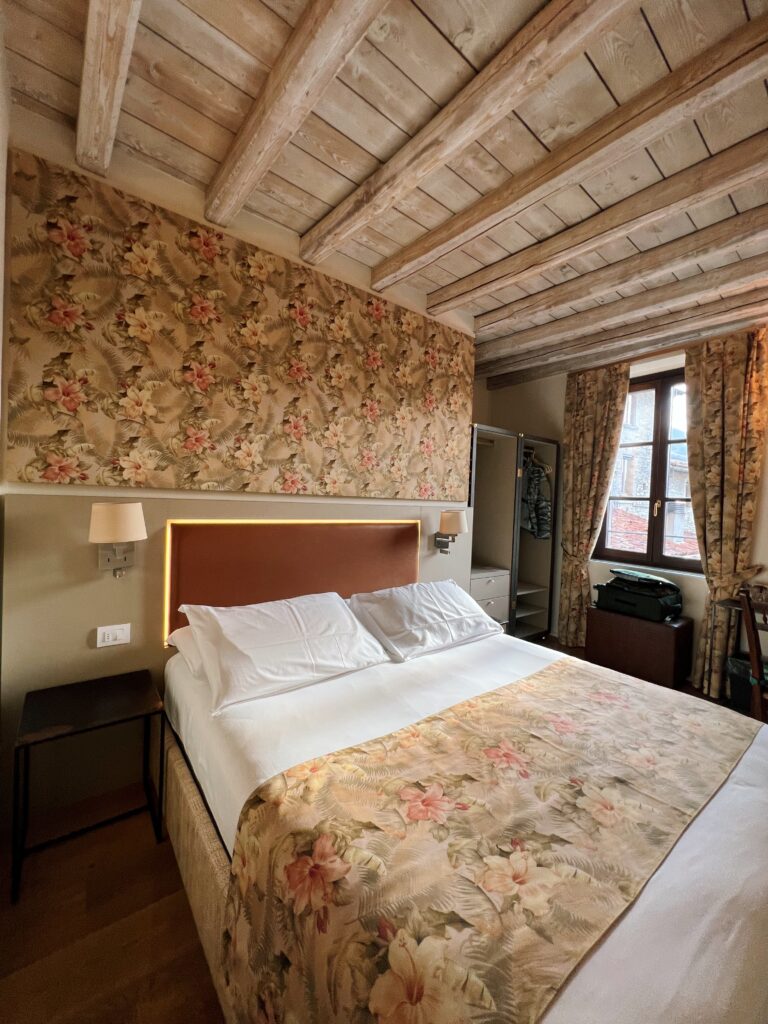 Things to do in Lake Como
There's quite a bit of stuff to do in Lake Como but at this point of the vacation, we were looking to relax and unwind in Lake Como. However, no trip to Lake Como is complete without a boat tour. Simply magical. We booked a boat tour on Viator and it was the best experience ever.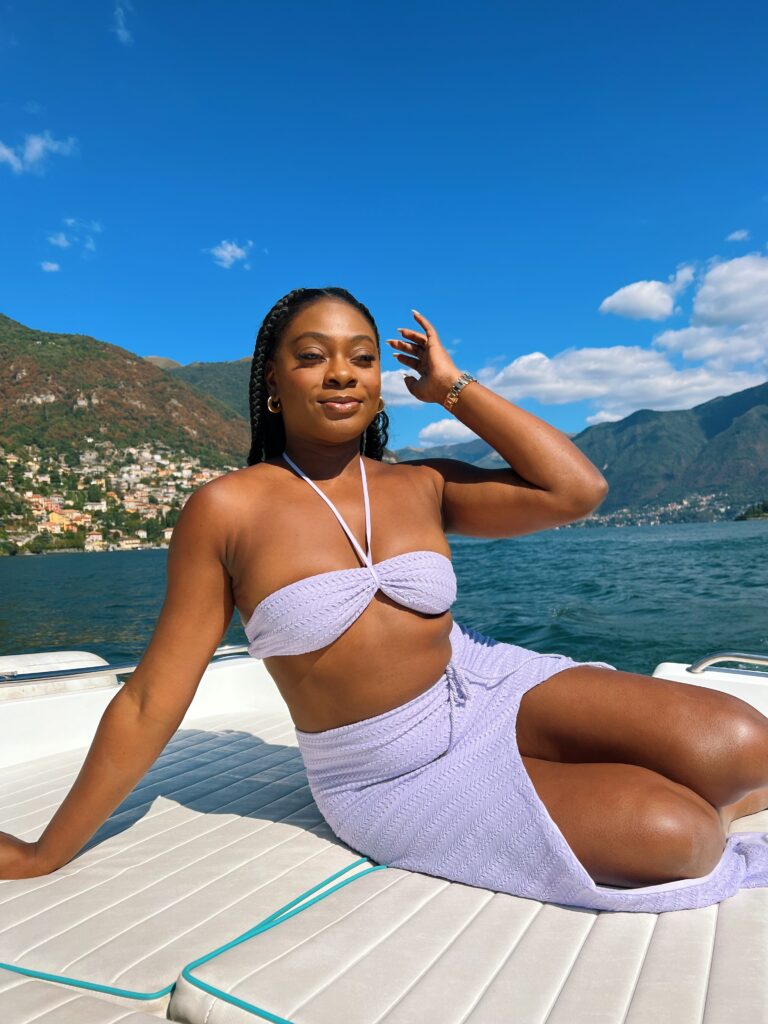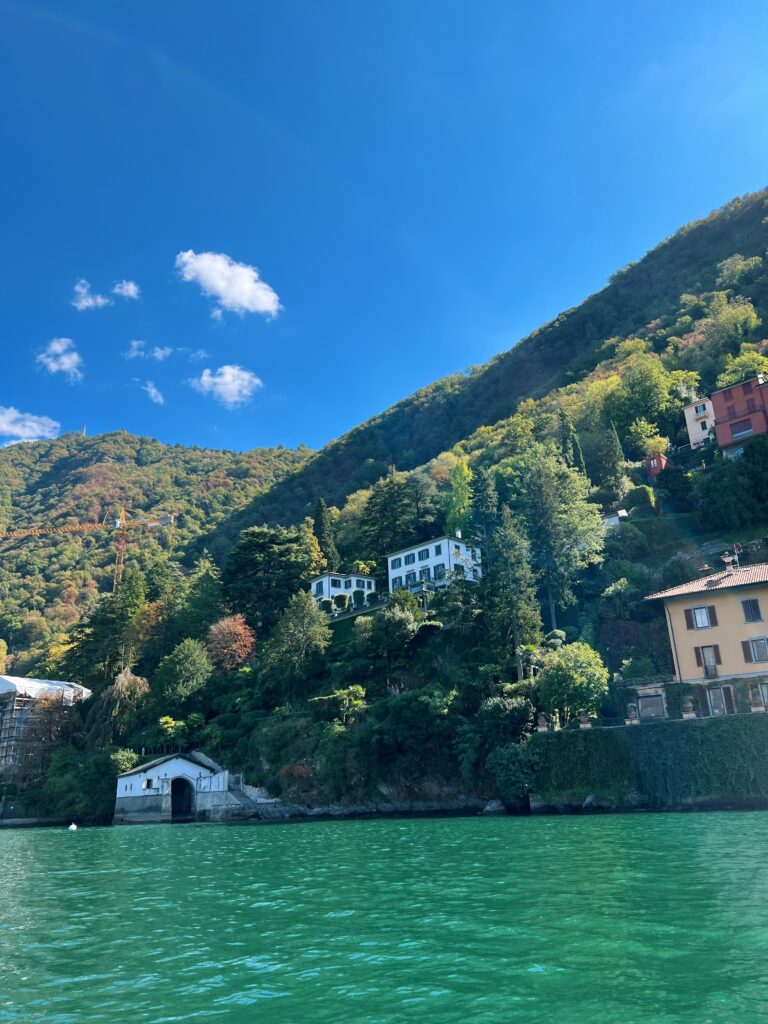 Restaurant recommendation in Lake Como
The best food I had in Italy was in Lake Como, they do seafood pasta SO well but there was one standout restaurant that I still dream of to this day. It is called Ristorante Funicolare and my goodness, the food here tastes like heaven. If you ever find yourself in Lake Como, you've got to check out this restaurant. And if you stay at Suites & Atelier as I recommended, this restaurant is right in front of there. Talk about convenience.
Ending the Italian tour
Ended the Italian tour by going from Lake Como to Milan and then to Rome and catching the flight there onwards to Toronto, Canada. This trip was everything and more and traveling through train for the most of the journey had me feeling like a sustainable travel babe. I can't wait for the next time I am in Italy and this time, I'd love to do Florence and maybe even go back to Venice. Until then, I hope this guide helped you in shaping your trip and providing valuable tips for your own Italian adventure.
Any questions? Don't hesitate to drop them in the comments and I'll be happy to answer them.
Safe travels.